1-800-ADOPTION
Thank you for viewing our profile
If you would like to learn more about us, please call 1-800-ADOPTION (2367846), fill out the form at the bottom of our on-line profile page, or email us at bp_information@americanadoptions.com.
To revisit our on-line profile page and view our profile video at American Adoptions, simply use your mobile phone to scan the QR code on the right. We are looking forward to hearing from you!
Carson & Mykie
We are ready, excited and humbled to grow our family through adoption. We hope our video and profile details allow you to picture the kind of life we could provide a child: one full of laughter and adventure, surrounded by family and overflowing with love.
About Us
Job
Senior Finance Manager
Senior Education Architect
Education
Master's Degree in Accounting
Bachelor's Degree in Elementary Education
Relationship
Legally Married
Our Leisure Time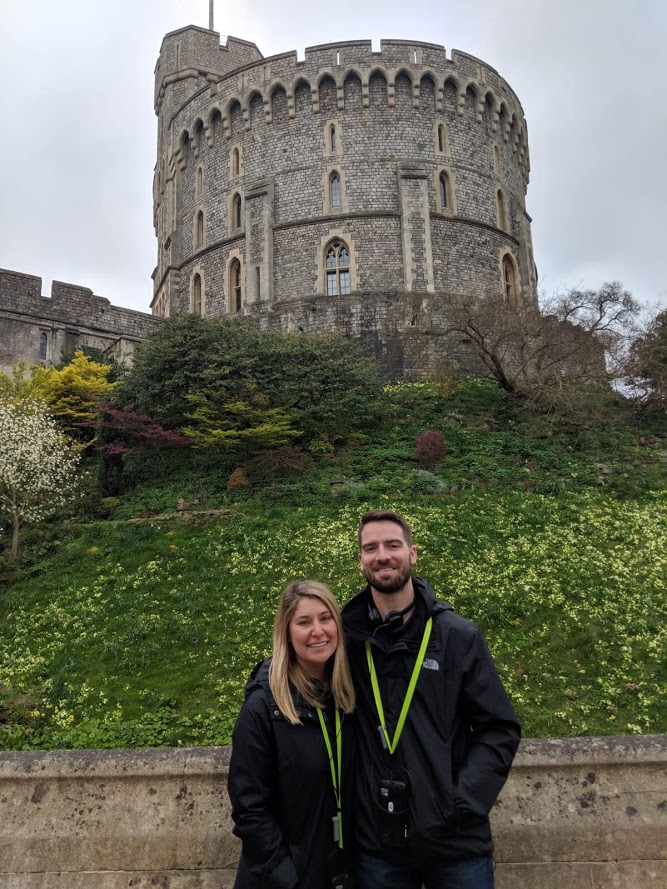 Our favorite activity in the world is traveling. Sometimes that means a week in Italy, other times it's driving to a beach town in Florida for a long weekend. We were fortunate enough to spend two years living in London, UK and were able to travel all around Europe, meeting new people and experiencing other ways of life.
We can't wait to bring a child on all of these adventures with us so they can be immersed in other cultures, too. We want this child to grow up with a variety of experiences that can be gained from traveling somewhere new. These experiences include fumbling through a language barrier, learning about a new currency, and analyzing each new city's transit map to get us to a new destination. We can't wait to see these things from their eyes and to share our passion for adventure with them.
When we're not traveling, we spend quality time with our closest friends and family. Usually that means small gatherings at our house where we can catch up on each other's lives or watch a game on TV.
Qualities We Love, Admire and Respect in Each Other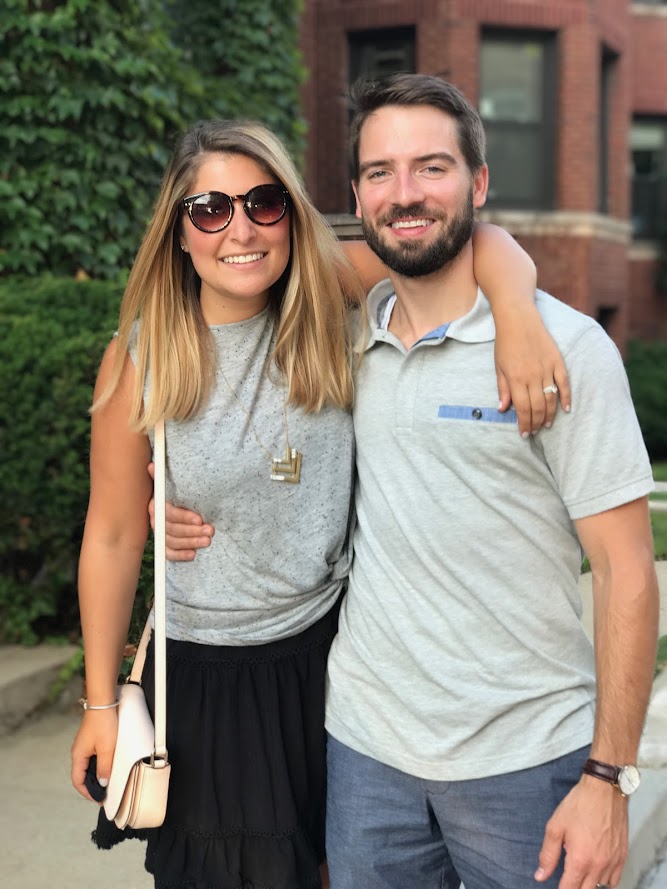 Mykie About Carson: What I admire most about Carson is his ability to make a friend out of anyone he comes in contact with. Whether it be a new colleague or a stranger in line at the grocery store, he has a permanent smile and a bubbly personality that makes everyone he meets want to be his friend. At the same time, he's incredibly humble and truly has no idea how special he is. I love his outlook on life and find that I am a much better person because he is my partner.
Carson About Mykie: What I love most about Mykie is her love for those she cares about. Her closest friends and family are the most important thing to her, and having her on your side makes you feel special and unconditionally loved. She has a magnetic personality that makes people want to be near her, and have her listen to you, talk to you, spend time with you. She is a caretaker at heart, and she can't wait to make room in her heart for a child.
Our Dogs, Stella & Tiny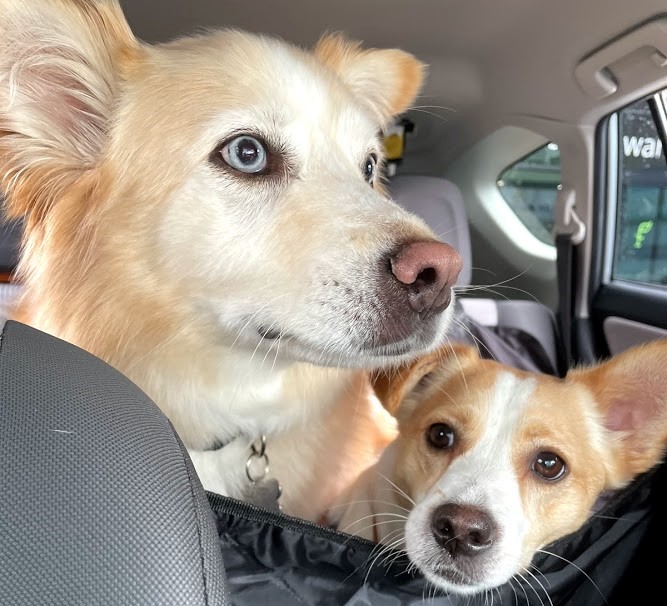 Our dogs, Stella and Tiny, are an extension of our family. We adopted Stella in 2013 while we were living in Chicago and she has brought us immense joy every day since then. She moved with us to London and now back to the US, and we were eager to buy our house and provide her a yard to play in every day. She will help teach a child the best things life has to offer: treats, naps, and cuddles!
We adopted Tiny in January of 2021 after fostering her through a local rescue organization. She started off timid and afraid of everyone and it has been so rewarding to watch her become the happy and spunky dog she is today. Stella has been a perfect big sister to Tiny and we know they will be eager to welcome a child into the family, too! They've been around plenty of kids, ranging from infant to elementary-aged, so we're confident they will be a best friend to the child we bring home.
Stella and Tiny have shown us that without a doubt, you do not need to share DNA to be a family.
Photos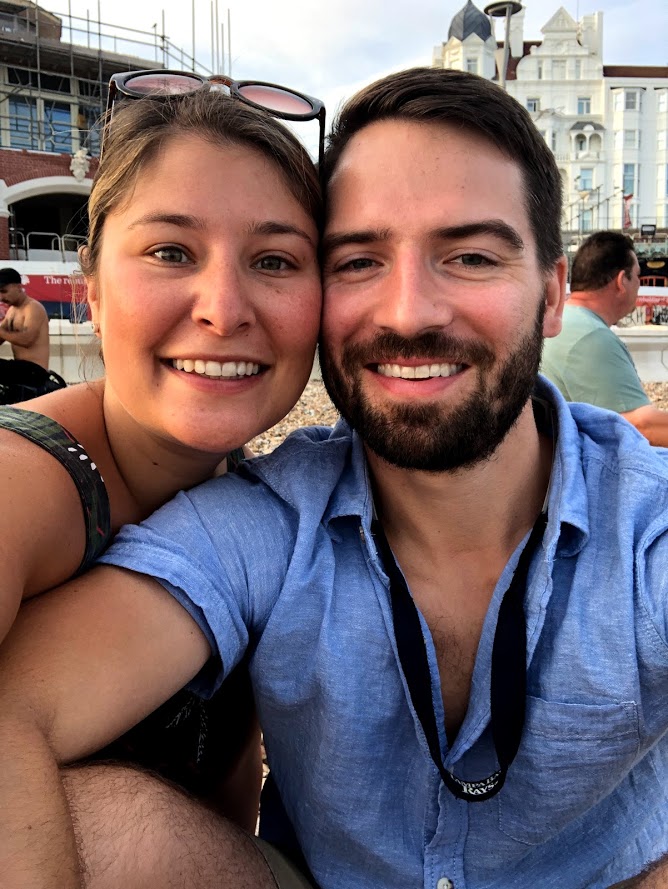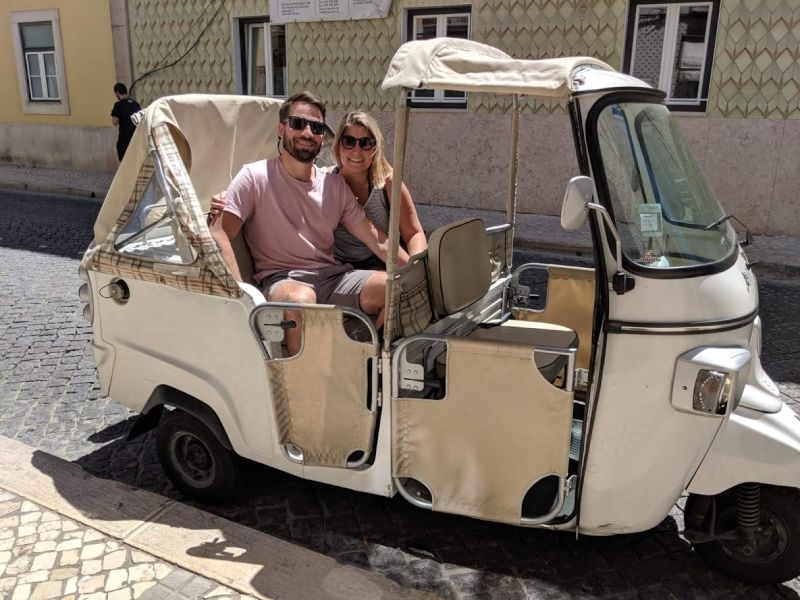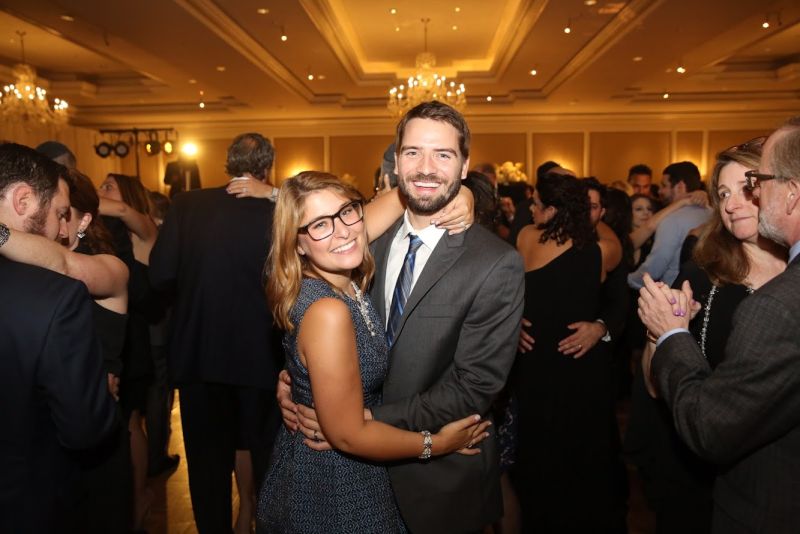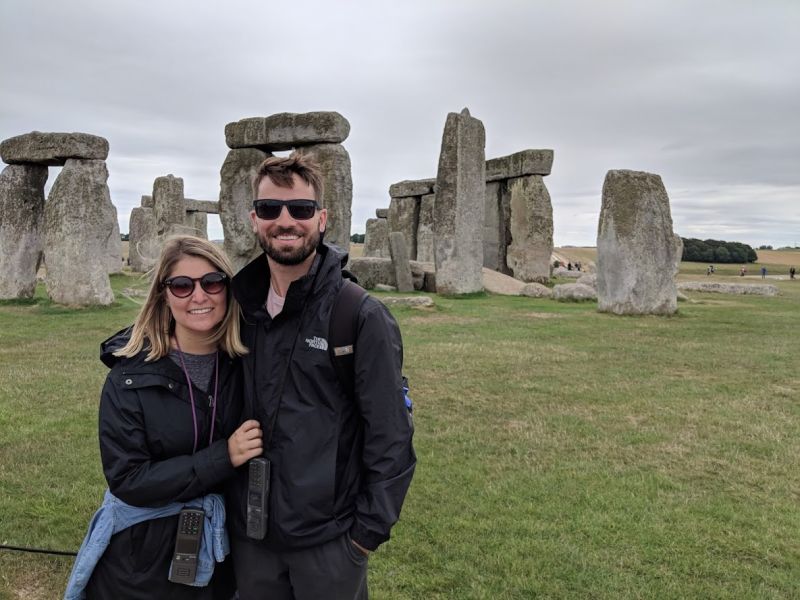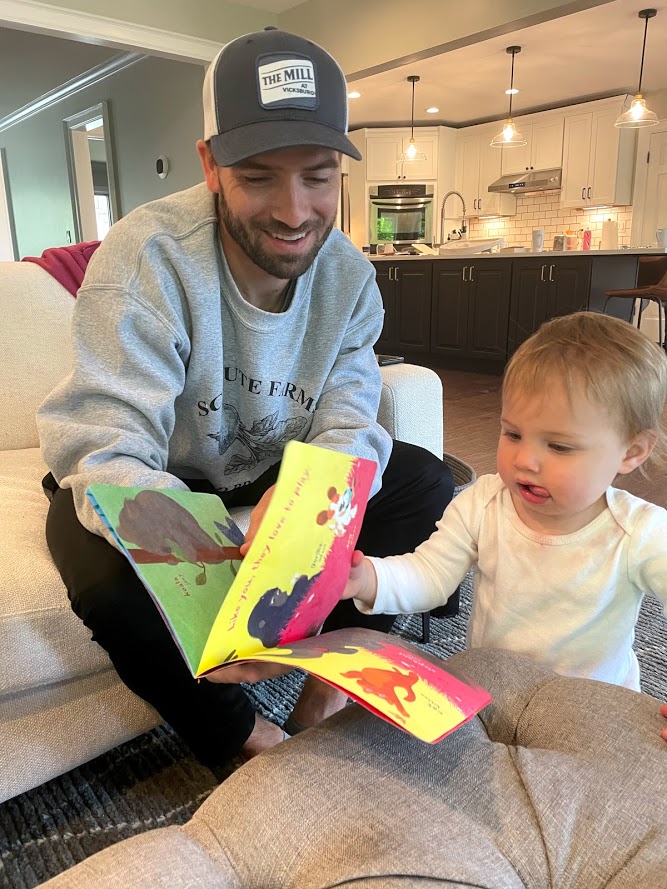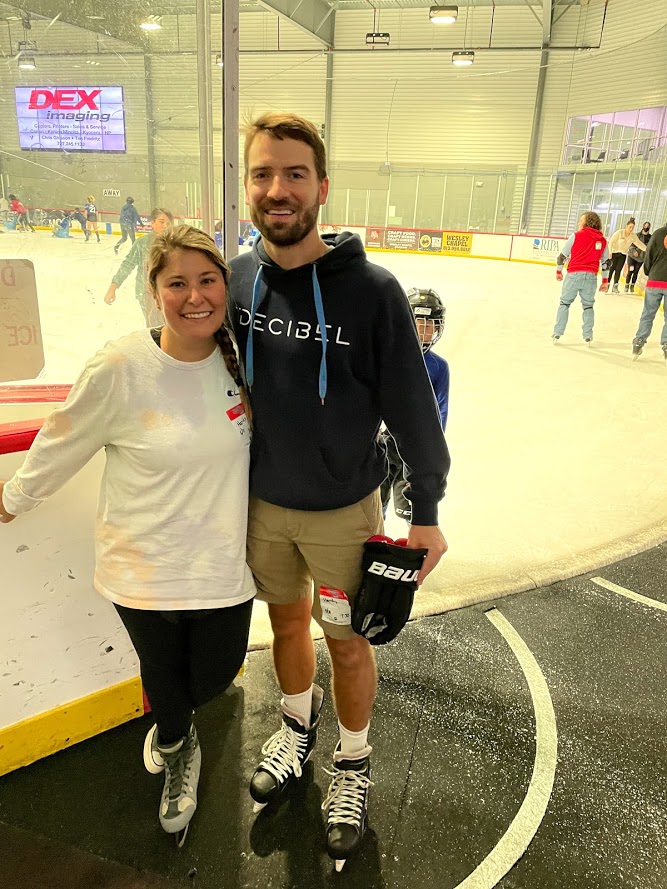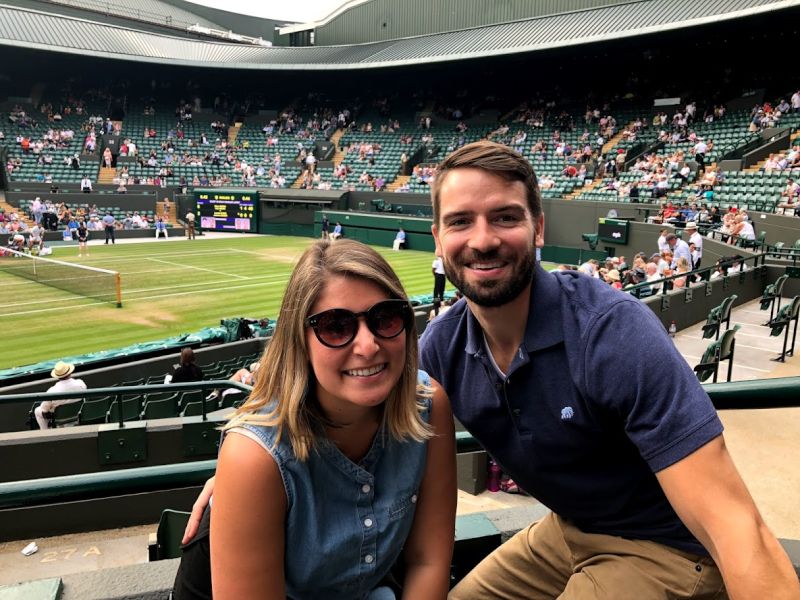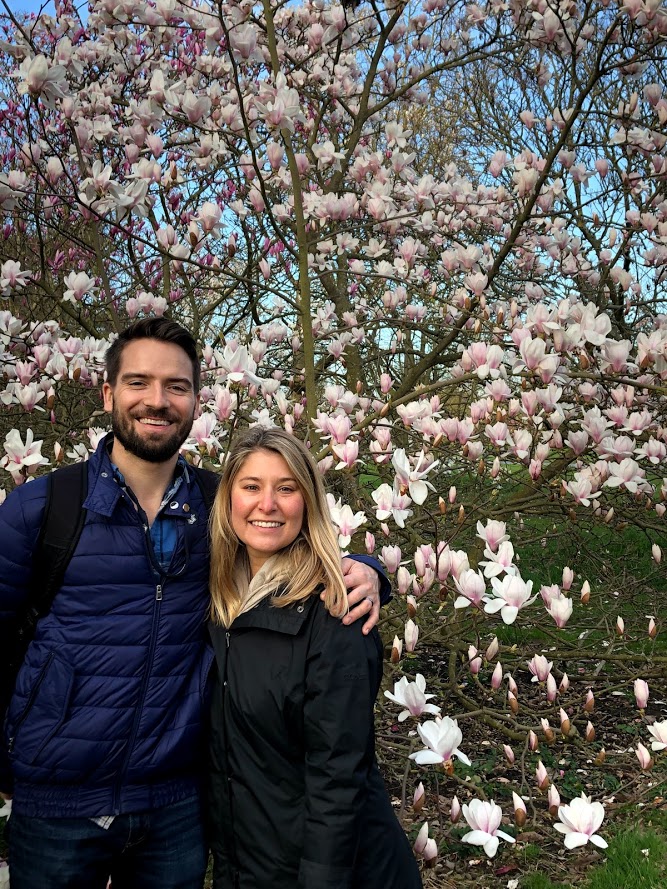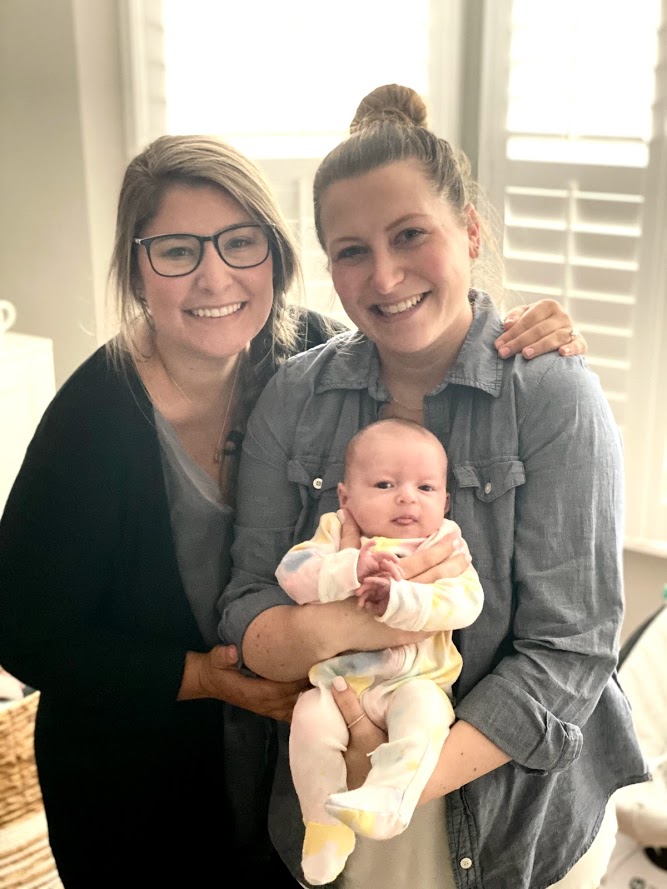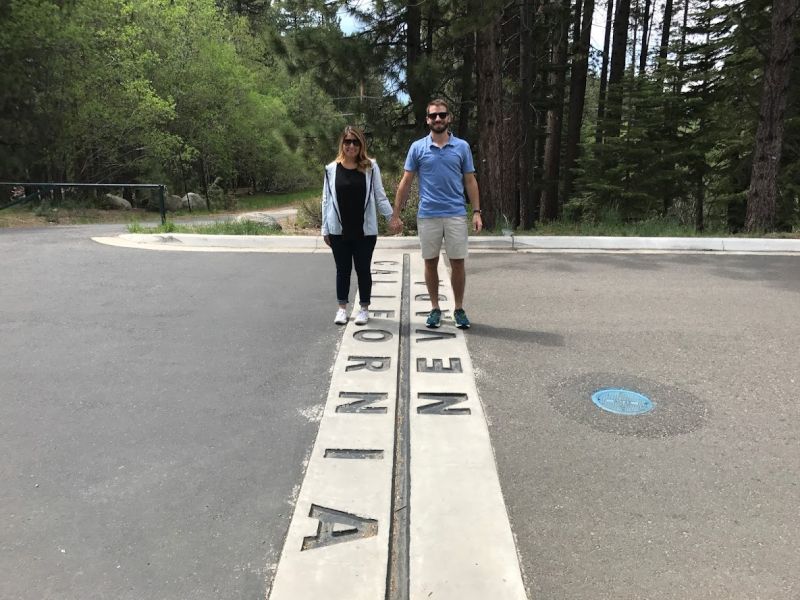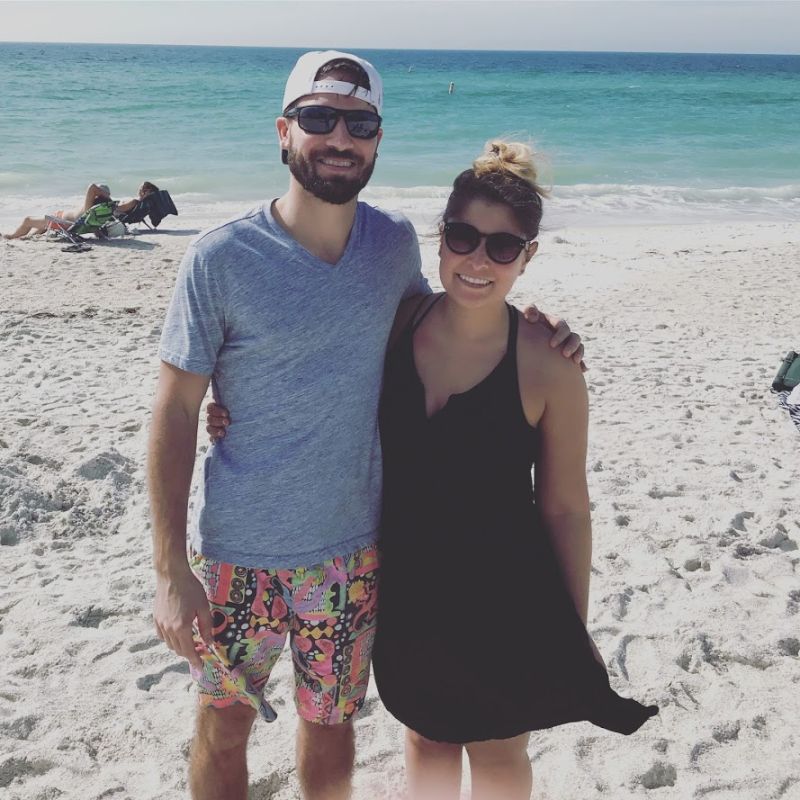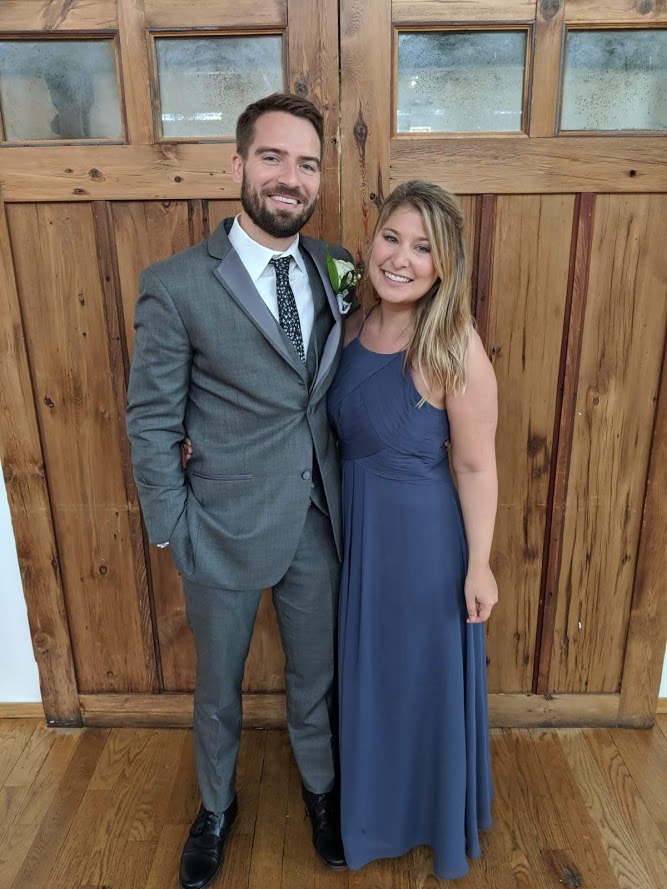 ×
1 / 12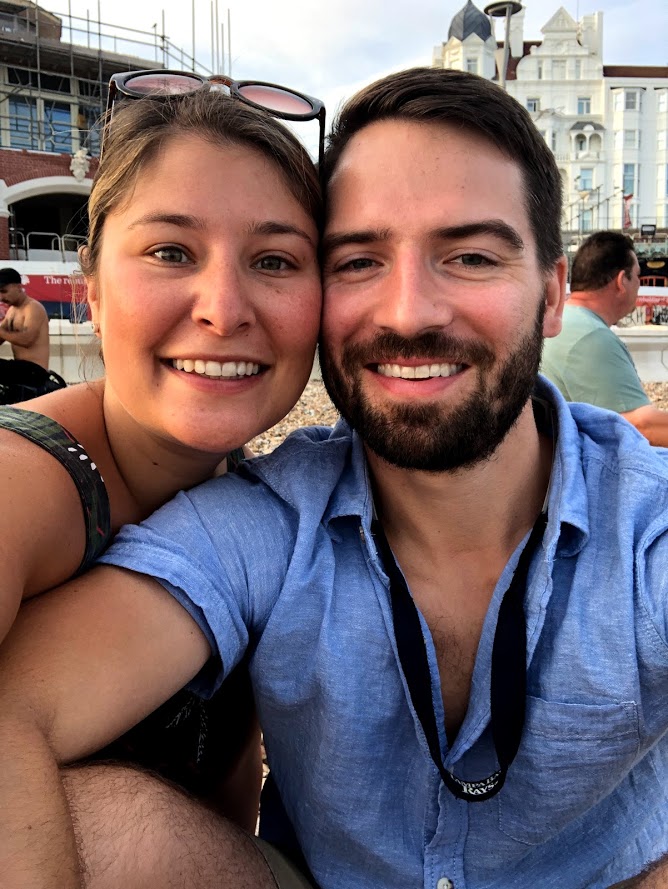 2 / 12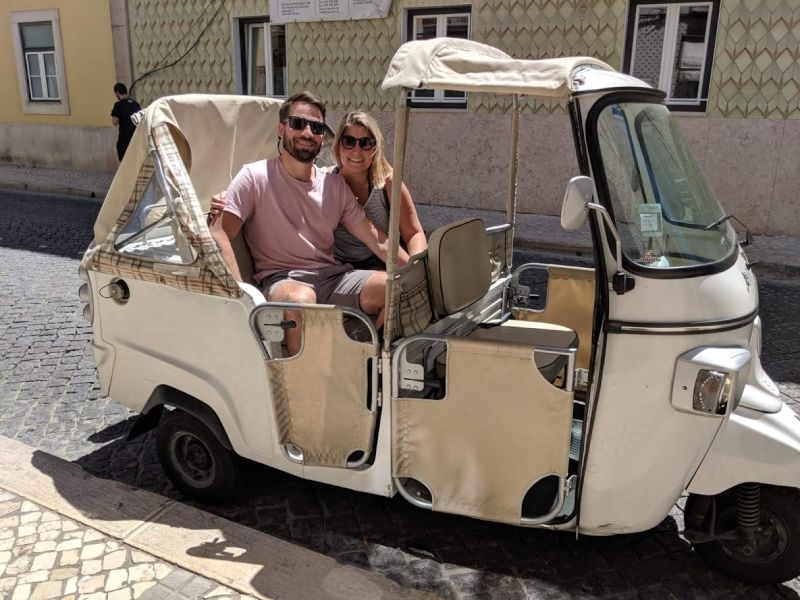 3 / 12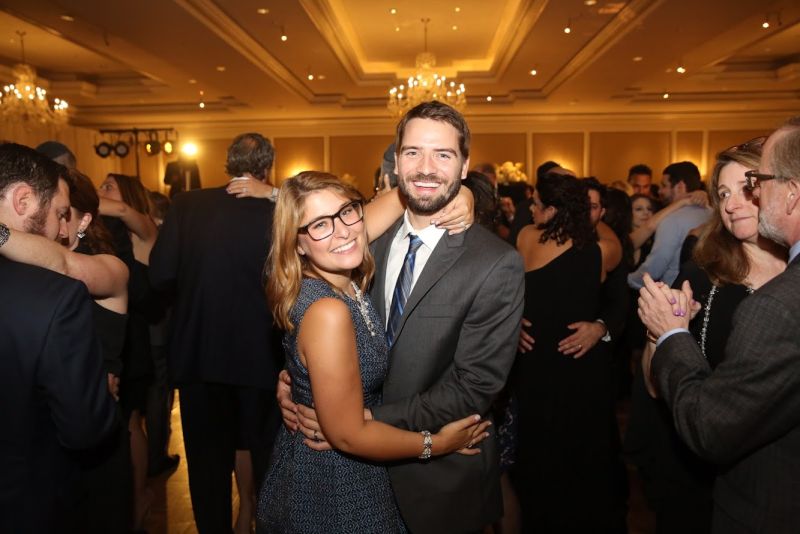 4 / 12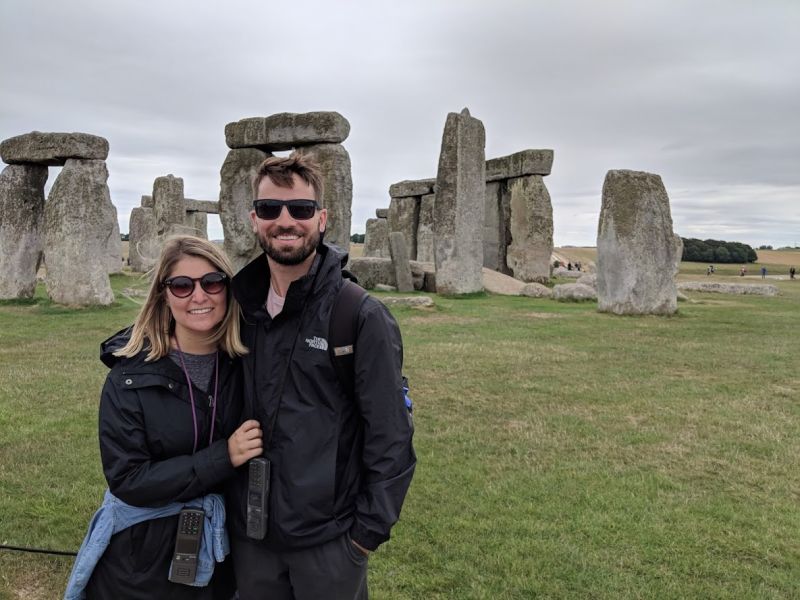 5 / 12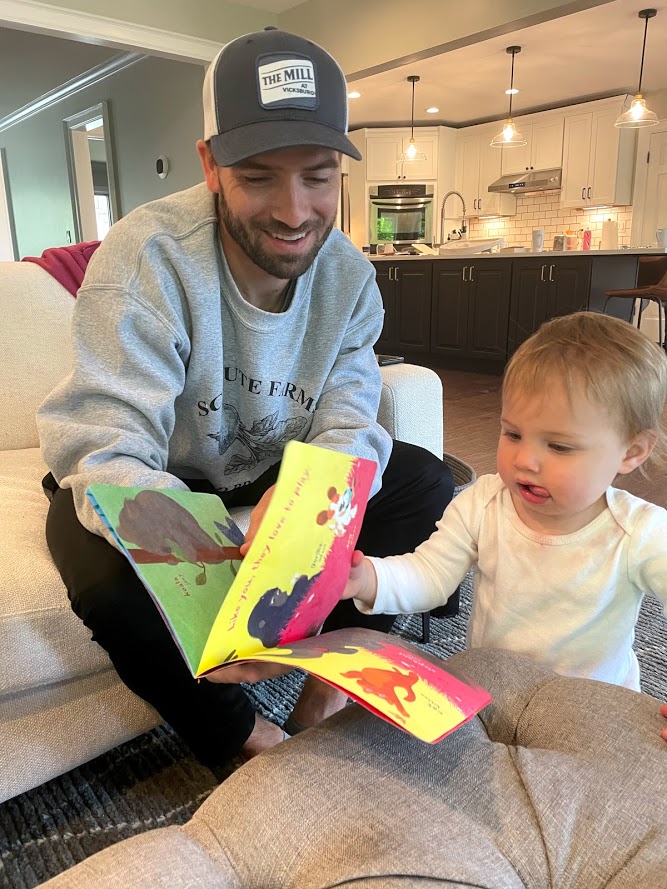 6 / 12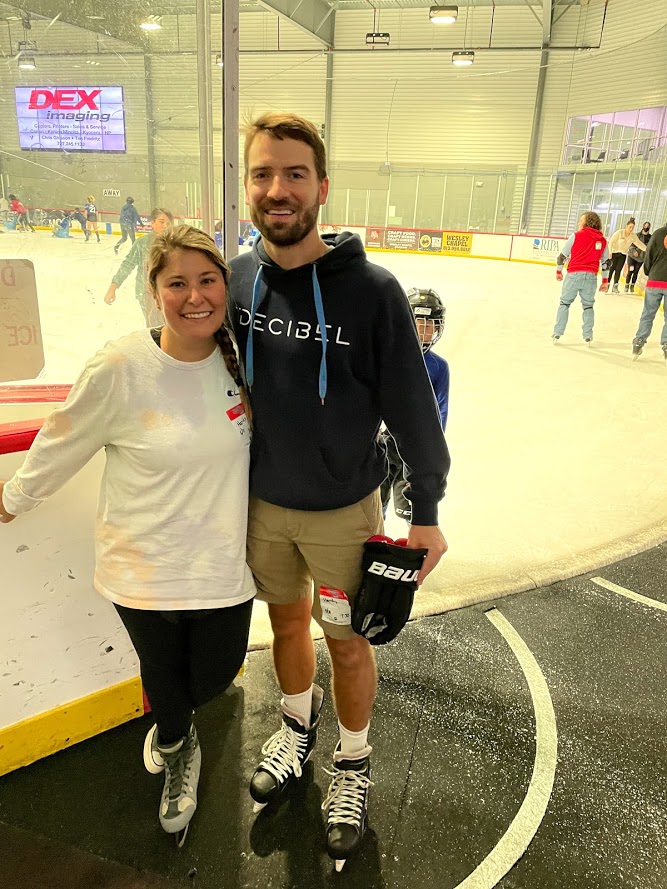 7 / 12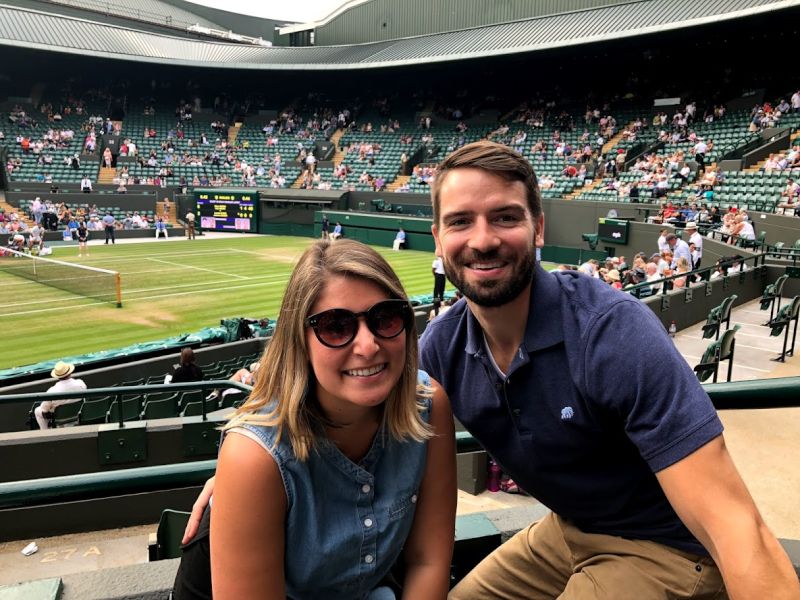 8 / 12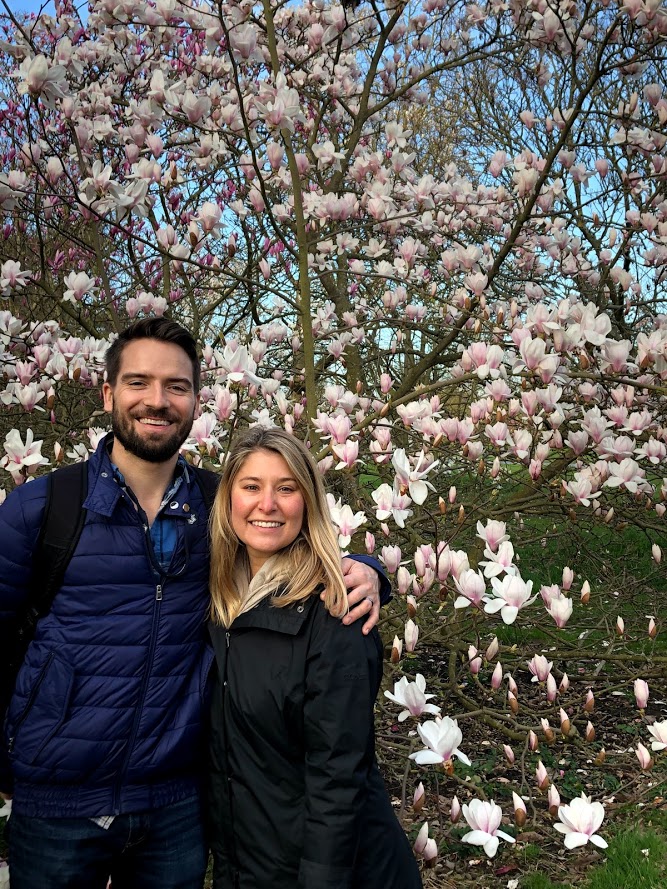 9 / 12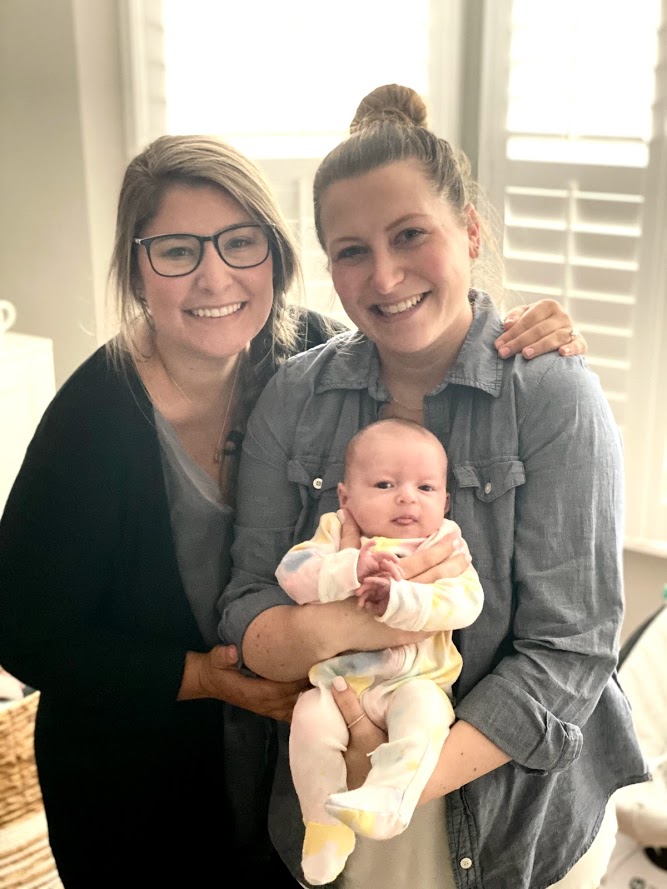 10 / 12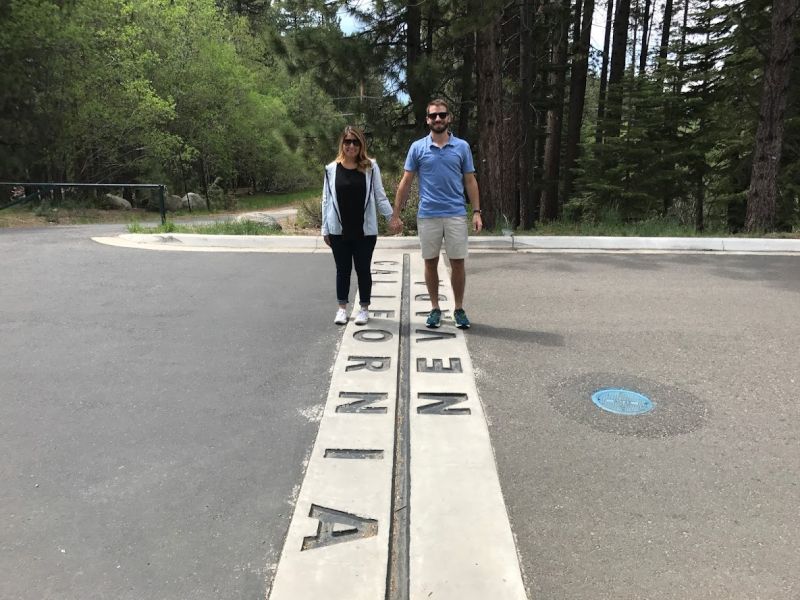 11 / 12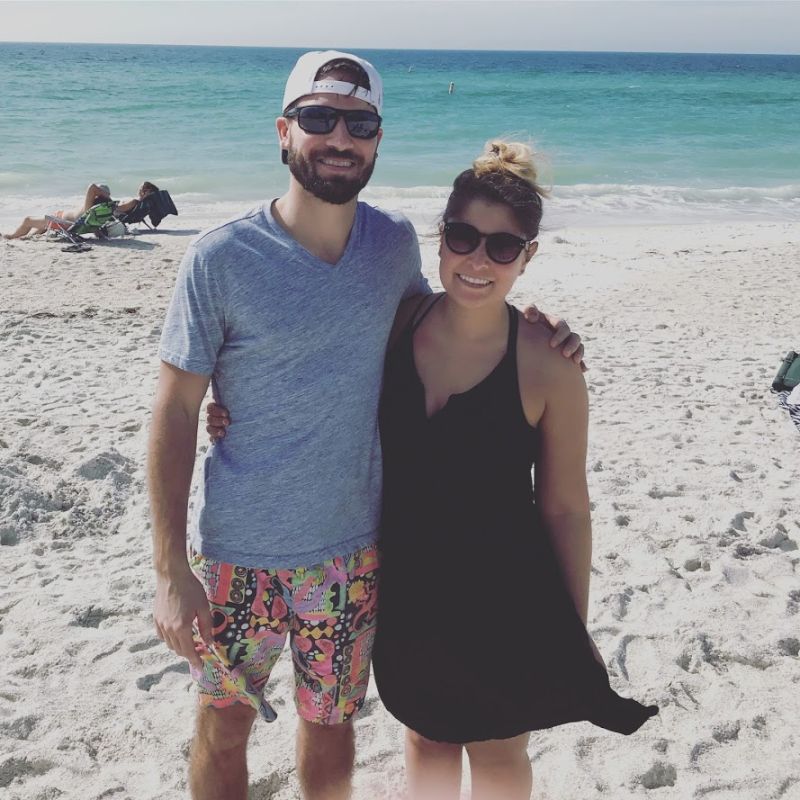 12 / 12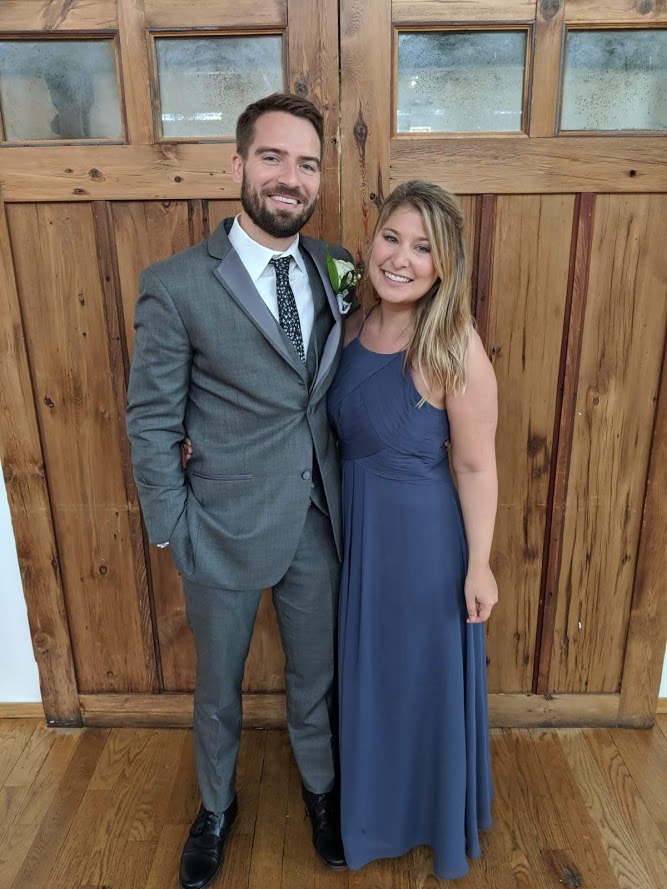 ❮
❯
Our House and Neighborhood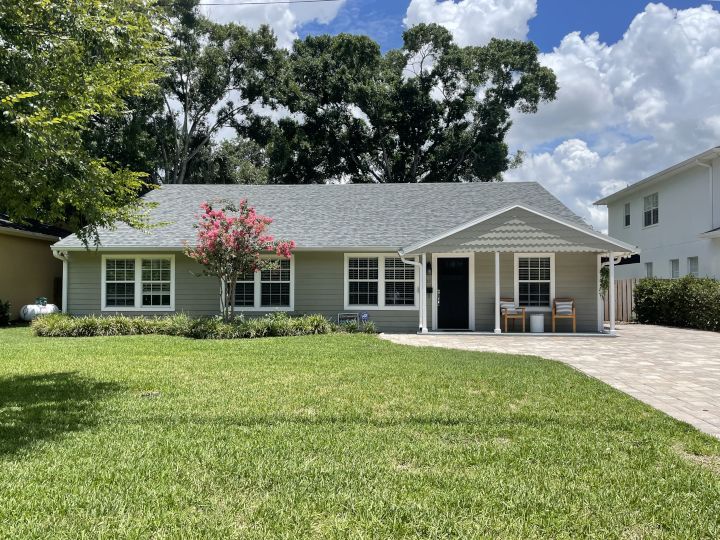 We live in a walkable suburban neighborhood in Tampa, Florida, surrounded by young families. We are about 15 minutes from downtown which hosts a ton of family-friendly events every year. We're easily able to attend a variety of professional sports: football, hockey, baseball and soccer!
Our home is a 4 bedroom, 2 bathroom single family house with a screened-in porch and a fenced-in yard. We have a daycare, an elementary school and a middle school around the corner. We also have playgrounds, Little League fields, a swimming pool and tennis courts within a few blocks of our home. The many kids in our neighborhood can be seen walking or biking to each other's homes, and families spend time outdoors year round.
Our favorite parts of our home are the porch and the yard. We spend time out back with our dogs and love sharing our morning coffee on the porch. We can already picture time with a child out there chasing the dogs, learning to catch or kick a ball, running through the sprinklers and climbing trees.
Our Extended Families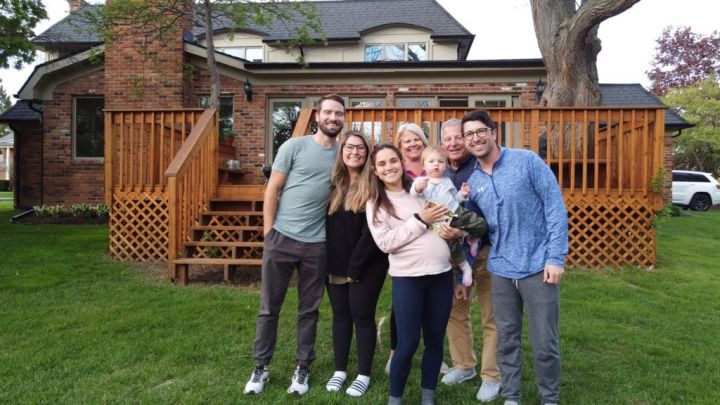 We are incredibly fortunate to have family close by and extended family whom we regularly visit with.
Mykie's dad and stepmom live just 20 minutes away. We have them over every week or two for dinner and we often hang out at the park or play shuffleboard- all activities that we can't wait to include a child in. We love visiting Mykie's mom every year for Thanksgiving which includes two turkeys, the best sweet potato pie, and Mykie's favorite Jewish food: kasha and shells. Mykie's brother is married with two kids and we regularly FaceTime and visit one another! They cannot wait for us to have a child for our niece and nephew to grow up with.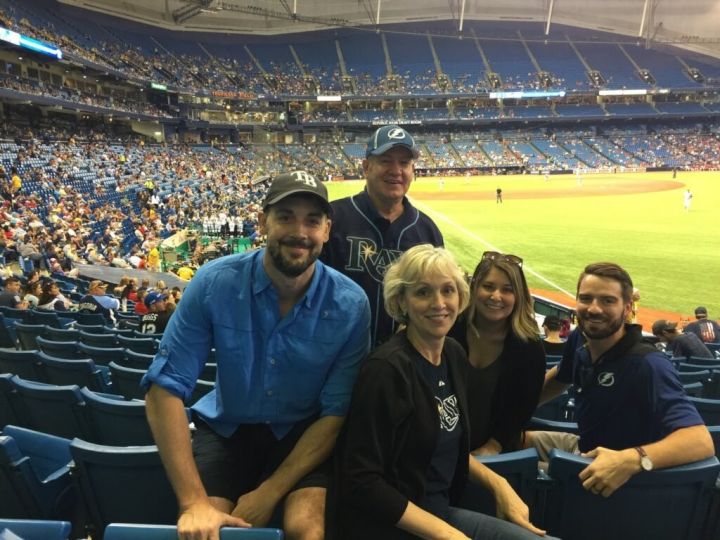 Carson's parents live an hour away. At their house we love hanging by the pool, playing cards, or going to the beach. We spend every Christmas at their house and cannot wait to add a child to these traditions and create memories with them each holiday season. Carson's brother is one of his closest friends and some of his favorite childhood memories include the fun they would have together visiting a cabin at the lake with their cousins. They are all enthusiastically supportive of our decision to pursue adoption!
In addition to traditional family, our local group of friends have become our closest confidants. They are as eager as we are to bring a baby into our crew and for our kids to all grow up together.
From Us to You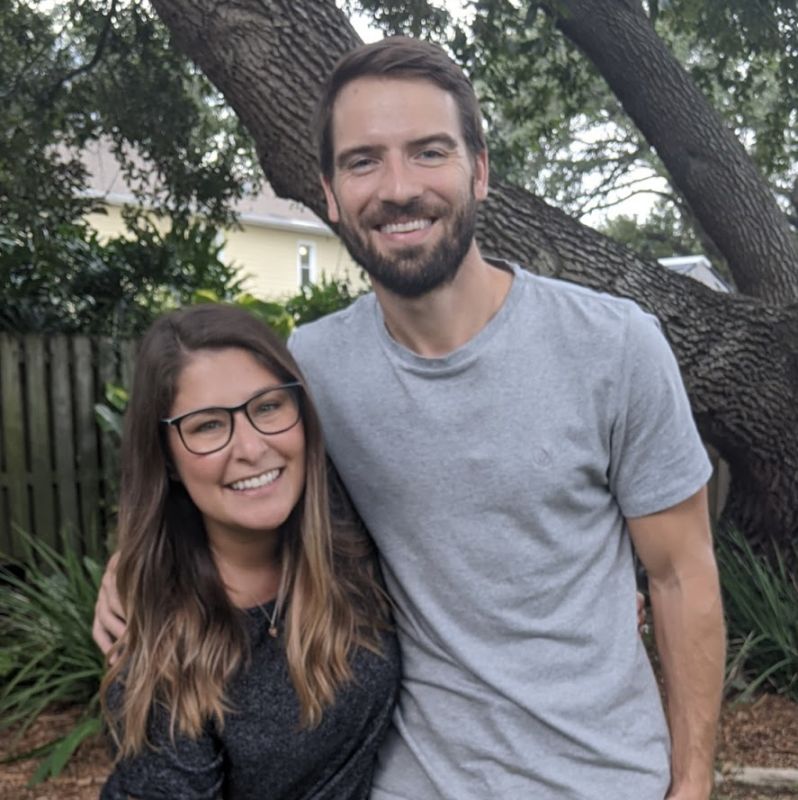 We are sitting here writing this letter feeling humbled that you are considering us to parent your child. We cannot fathom the emotions you are feeling and the strength it takes to make such a selfless decision. We hope that our profile illustrates how we could provide a wonderful life for your child, one where they are our top priority every day. We also can't wait to get to know you, find out your hopes and dreams for the future, and support you in the kind of involvement you want with your child should you choose us to parent.
We have been together for 13 years and married for 8. We met in college and together we've experienced our first corporate jobs, moving to new states and to a new country and back; we've supported each other through heartbreak and loss, and we've celebrated reaching our individual goals along the way. Our love for one another is a huge reason we want to have children because we'll get to experience one of life's most incredible adventures together: becoming parents.
From Mykie: Carson is going to make a remarkable father, and I probably could have told you that from the day we first met. While he is hardworking and fiercely loyal, he is also the silliest person I've ever met- his laugh and his smile are both frequent and contagious. His strength and his optimism are never-ending and are one of the main reasons we have such a happy home. He will be this child's sports coach, adventure buddy, best friend and biggest fan.
From Carson: Mykie is destined to be a great mom. She has so much love to share with family, friends, pets and future children. She makes me feel like the most special person in the world, and I truly mean that. With that said, when things get tough she knows how to face any situation. When life puts us through trying times she knows how best to handle it, and make sure we come out stronger as a result. She is so unique in her ability to thrive through whatever life throws at her.
She also comes from a loving family that puts time together ahead of everything, even as we've moved around. Her family has provided us with a template to follow, and to show us how a family can stay strong together through thick and thin. Her life experiences and family foundation will shape her into a well-rounded mom.
We cannot wait to be parents inclusive of the late nights, early mornings, and all the other challenges that come with it. We are in constant awe of the support we are surrounded with from friends and family; we truly have a village to help us raise this child. We can't wait to share milestones with you in the form of letters, emails, phone calls, FaceTimes, videos and photos- if those are updates that you desire. We want you to be proud of the person your child becomes and hope you continue to find happiness and peace through this process.
With love,
Carson & Mykie
Favorites
Actor
Matt Damon
Jake Gyllenhaal
Actress
Anna Kendrick
Kristen Wiig
Author
John Steinbeck
Kristin Hannah
Book
Grapes of Wrath
Night Road by Kristin Hannah
Candy Bar
Reese's Peanut Butter Cups
M&Ms
Cartoon
Pinky and the Brain
Rugrats
Childhood Memory
Summer road trips with the family
Dancing to Grease Lightning with my cousin
Childhood Toy
Bop it
Stuffed Bear
Children's Book
Winnie the Pooh books
The Rainbow Fish
Classic Movie
Lion King
The Wizard of Oz
Day of Week
Friday (after work)
Saturday
Dessert
Carrot cake
Ice Cream
Disney Movie
Lion King
Moana
Dream Car
Anything fully electric
White Jeep Wrangler
Dream Job
NHL general manager
Owning a dog rescue organization
Dream Vacation
A scattering of European cities I've never visited
Taking a yacht around the perimeter of Italy
Family Activity
Card and board games
Exploring a new city or neighborhood
Flower / Plant
Tulips
Tulips
Food
Pizza of all forms
Pasta or Sushi
Form of Exercise
Any sport - hockey, tennis, biking...
Intervals on the elliptical
Fruit
Berries of all sorts
Strawberries
Hobby
Playing hockey
Cooking - homemade pasta is my specialty!
Holiday
Christmas
Thanksgiving
Holiday Song
Hanukkah Song - Adam Sandler
The Hanukkah Song by Adam Sandler
Holiday Tradition
Lazy morning at my parents, opening gifts, with breakfast casserole
Chinese food on Christmas
Ice Cream
Chocolate Peanut Butter
Pistachio or Cookies & Cream
Junk Food
Pizza or bust
Nachos with all the toppings
Leisure Activity
Walking the pups, with a podcast on
Reading
Memory with a Child
Fishing with my younger cousins every summer in Michigan
Waterfront picnic with my niece
Memory with Spouse
Waking up in a new city, giddy to go exploring
Our first trip to Chicago
Movie
The Departed
Good Will Hunting
Movie Munchie
Twizzlers
Bunch-a-Crunch
Movie Quote
"How do you like them apples?"
"Real loss is only possible when you love something more than you love yourself."
Musical Group
New Found Glory
AJR
Nursery Rhyme
Old Macdonald Had a Farm
Olympic Event
Ice hockey
Gymnastics
Personal Hero
Jackie Robinson
Ruth Bader Ginsburg
Play
Comedy About a Bank Robbery
Hamilton
Quality about my Spouse
She makes me laugh better than anyone (and her "Office" quoting skills)
He makes every situation fun!
Quote
You miss 100% of the shots you don't take - Wayne Gretzky - Michael Scott
"Treat others the way you want to be treated."
Restaurant
Anywhere on the water with fresh fish
Noodles in the Pot (Thai restaurant in Chicago)
Sandwich
Breakfast sandwiches - eggs, sausage, etc!
Breakfast sandwich on a bagel
Shopping Store
Sporting goods stores
The Gap
Song
Pig - Dave Matthews Band
Blank Space by Taylor Swift
Sport to Play
Hockey
Shuffleboard
Sport to Watch
Baseball
Baseball
Sports Star
Shohei Ohtani
Dexter Fowler
Sports Team
Tampa Bay Rays
St. Louis Cardinals
Subject in School
Math
Reading or Writing
Thing to Cook
French toast (or breakfast in general!)
Fresh pasta and homemade bread
Time of Day
Evenings
Late morning
Tradition
Thanksgivings in St. Louis with Mykie's family
All the foods we eat at Thanksgiving
TV Show
The Office
The Office
TV Show Character
George Costanza
Michael Scott
Type of Music
Punk rock
Alternative
Vacation Spot
Anywhere new!
Anywhere in Spain
Video Game
Pacman
Mario Kart