1-800-ADOPTION
Thank you for viewing our profile
If you would like to learn more about us, please call 1-800-ADOPTION (2367846), fill out the form at the bottom of our on-line profile page, or email us at bp_information@americanadoptions.com.
To revisit our on-line profile page and view our profile video at American Adoptions, simply use your mobile phone to scan the QR code on the right. We are looking forward to hearing from you!
Nate & Kelly
Hello! Thank you for taking the time to get to know us! We have always wanted children and have so much love to share that we know we will be wonderful parents. To choose us would change our lives, and we look forward to that change with hope and excitement! As we move ahead in our journey, we wish the best for you as well.
About Us
Job
Masonry
Senior Financial Analyst
Education
Professional/Vocational Training
Bachelor's Degree in International Business Management
Relationship
Legally Married
Why We Chose Adoption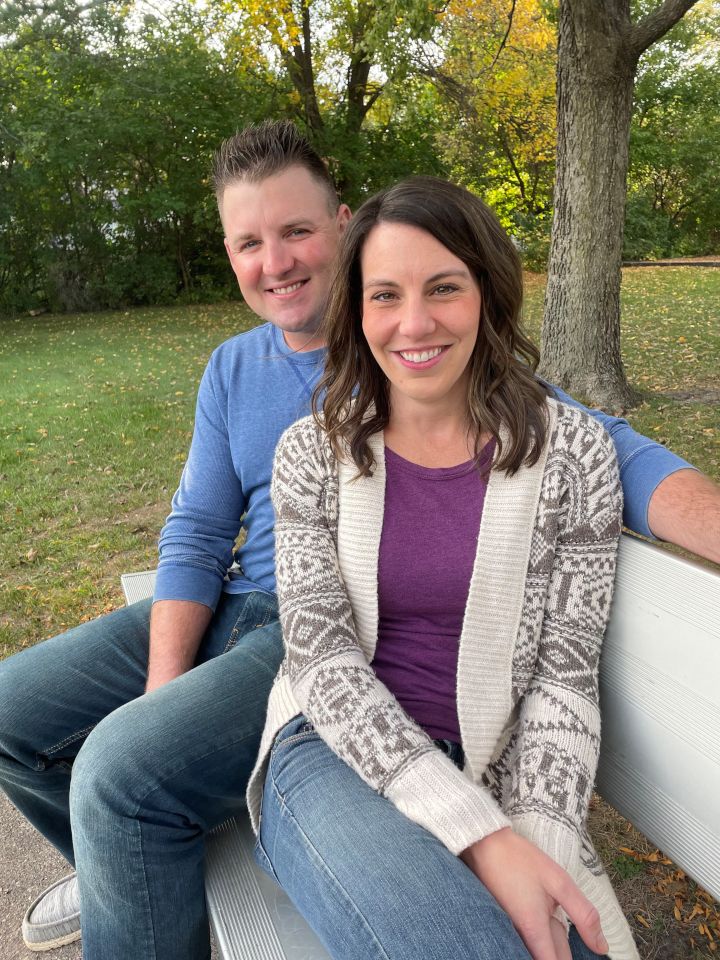 We have always pictured kids as a part of our family, and it was a topic that came up early in our relationship. After trying for a pregnancy, we discovered that Kelly's endometriosis may prevent that from happening. Kelly had always liked the idea of adopting, had seen it in her childhood, and hoped it would be something she could pursue herself. The topic of adoption quickly became part of our conversation around growing a family.
Kelly has three adopted cousins and a brother-in-law who was adopted from the Philippines. Her parents provided foster care at different points of her life, and it brought her to a belief early on that family is created more by love than by blood. Though adoption wasn't something Nate had spent much time thinking about prior to getting married, he has also come to see that family is much more than shared genetics. We are so excited to see what adoption can bring into our family!
Our Individual Strengths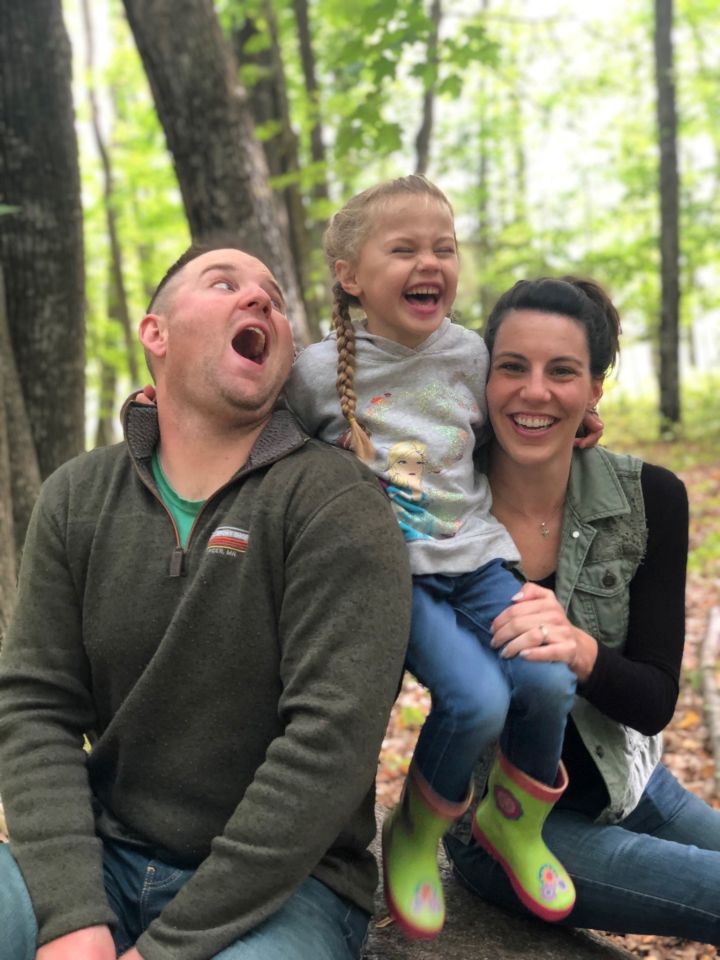 One of Nate's strengths is his positivity. He is always looking on the bright side and making sure to bring up the good things around us. He wants to share that sunny disposition with those around him. He also has a willingness to serve others, which is seen in his dedication to his family as well as his volunteer work within different church groups. He is always the person that will say 'yes' when asked for help.
Kelly's biggest strength may be her communication. She works hard to build relationships based on trust, so that everyone feels safe in speaking their mind honestly. A part of that is also a willingness to listen to the opinion of others and empathize with a situation or opinion different than her own. Kelly is great at compromise. She respects that people may have their own preferences, but will work to find a middle ground that makes living and working together easier for everyone.
Our Family Traditions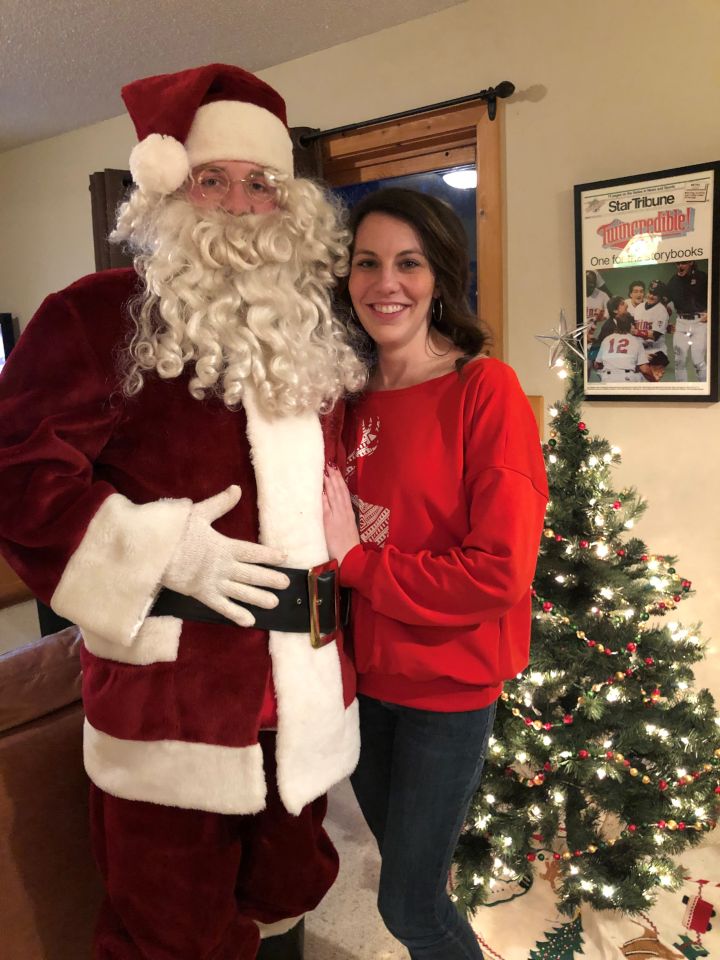 We love our family traditions! In Kelly's family, one of our favorite traditions is the 4th of July holiday. The family always gathers at the cabin for a long weekend with a boat parade, regular parade, food trucks, and a street dance. This has been going on for several generations, and we hope to keep that up as we bring our own kids into the celebration.
A tradition in Nate's family is Sundays at his grandmother's house. It's a casual gathering of whoever is available, so the group changes week to week. But we meet at his grandma's house for food, card games and conversation.
We also really enjoy our Christmas traditions. We start with a Christmas Eve brunch hosted by Nate's parents. We have food, exchange gifts and get some nice pictures of the family. Then we drive to Kelly's parent's house for church, wild rice soup, and gifts. It's a wonderful way to get quality time with each of our parents and siblings. And it's so fun to see all the kids dressed up for Christmas!
Photos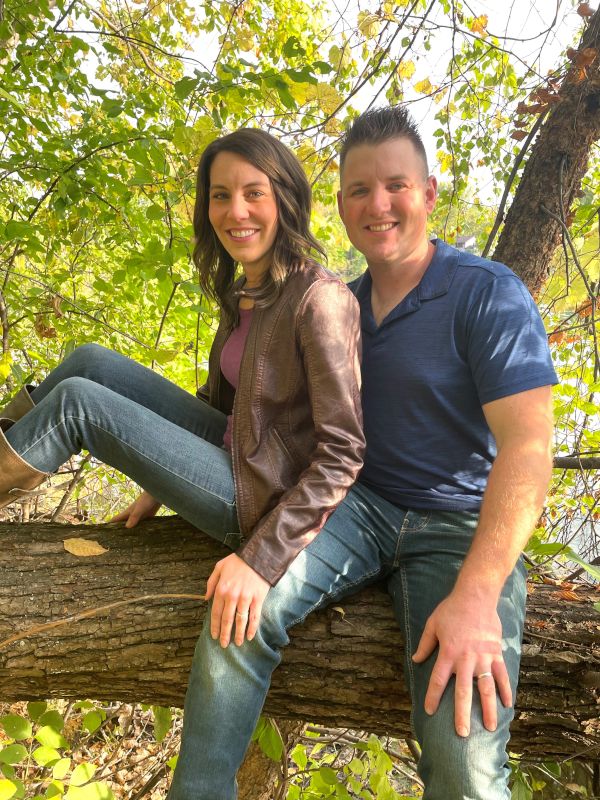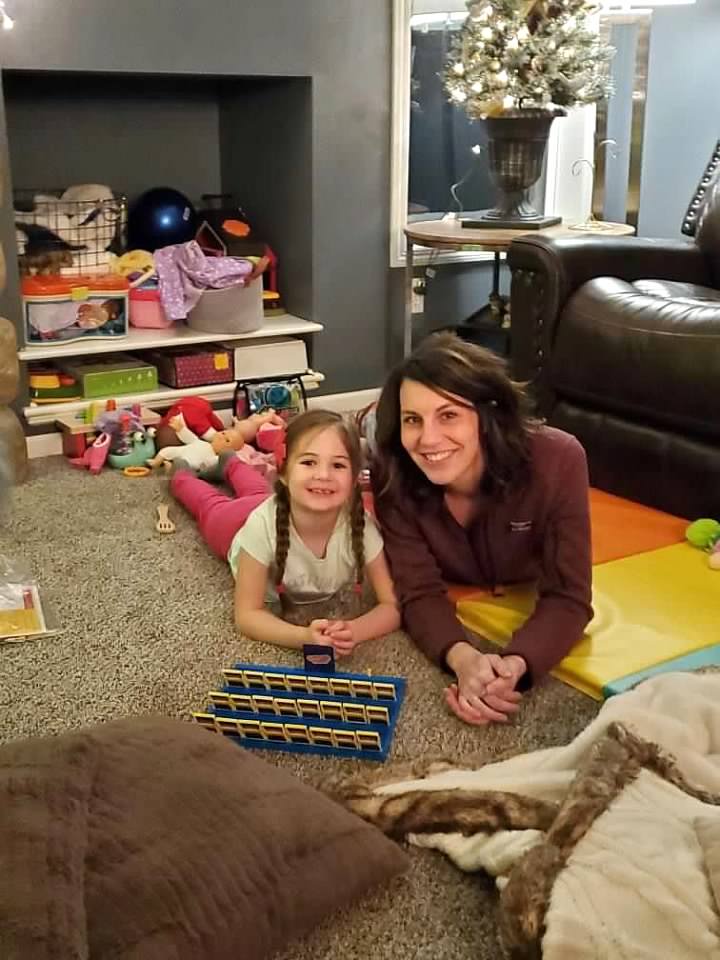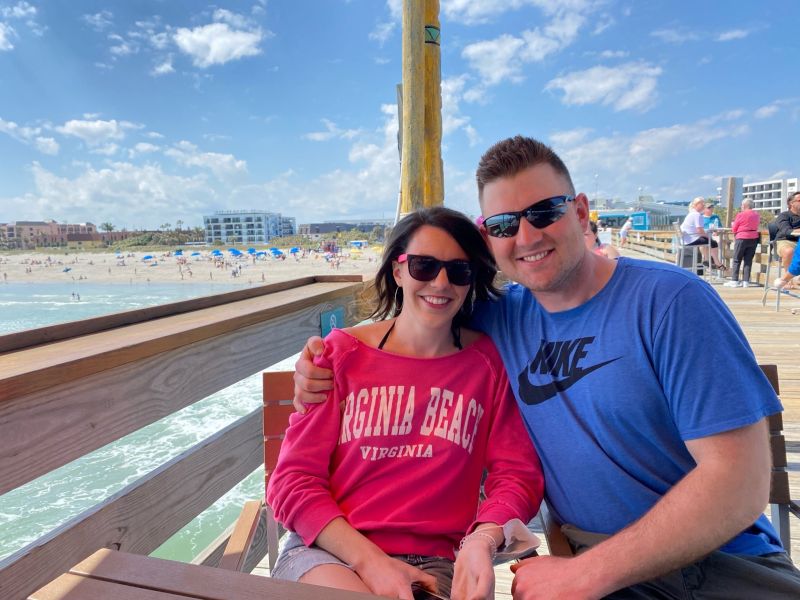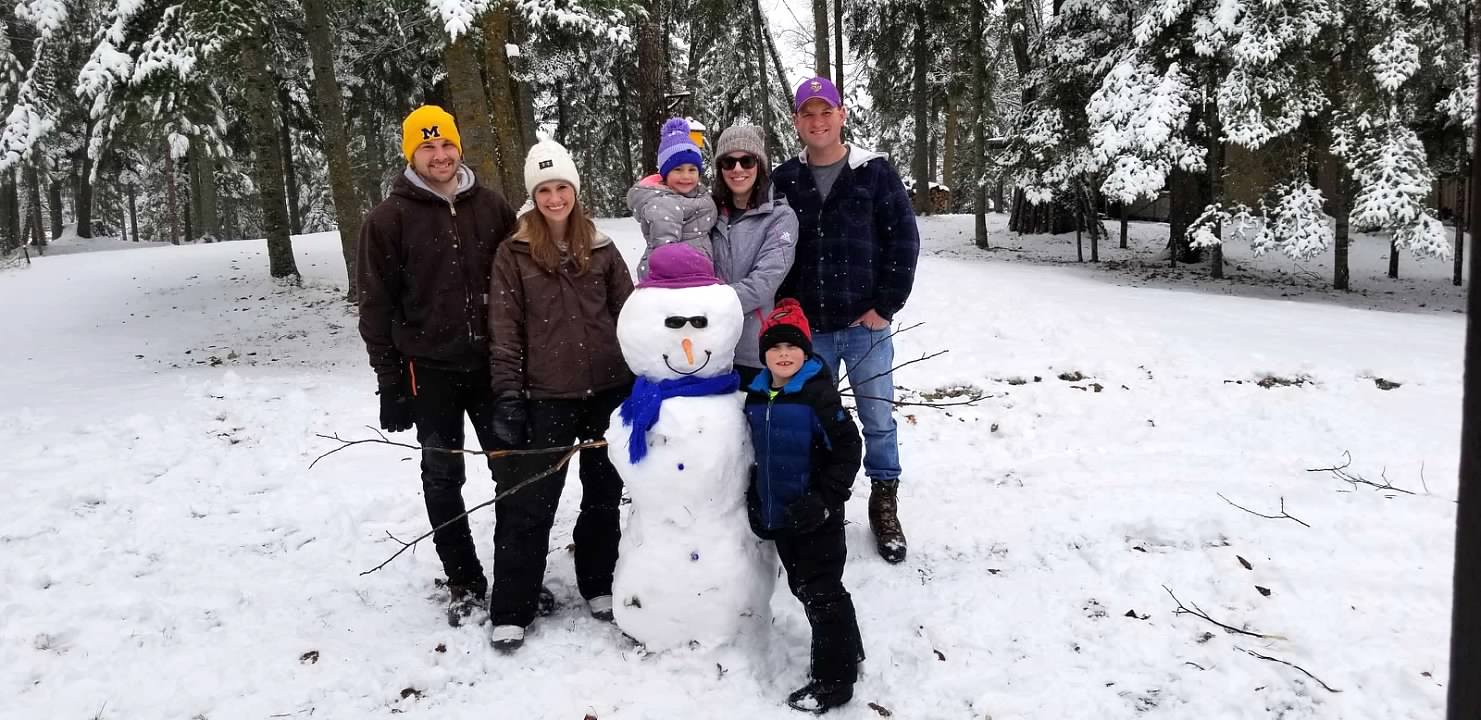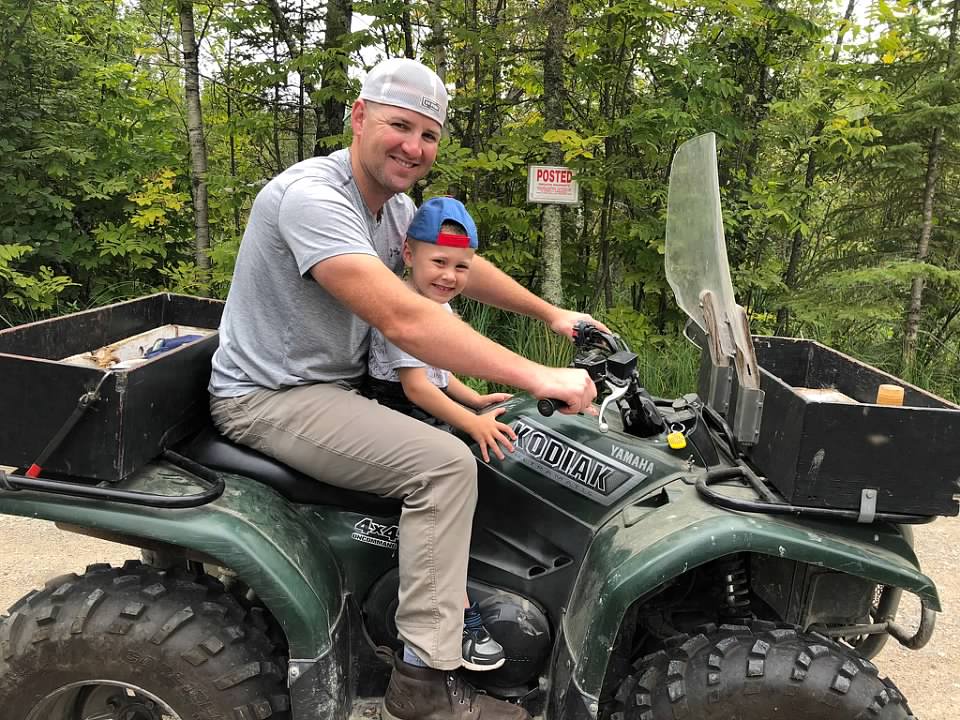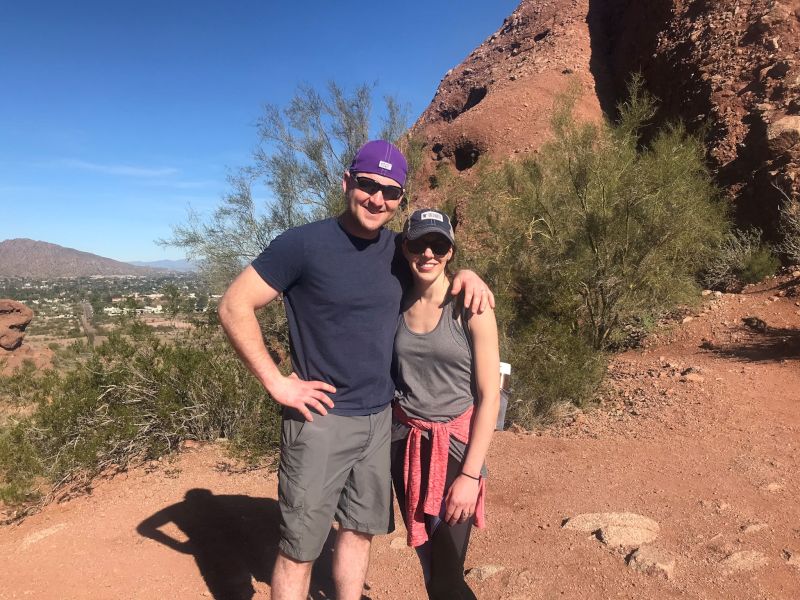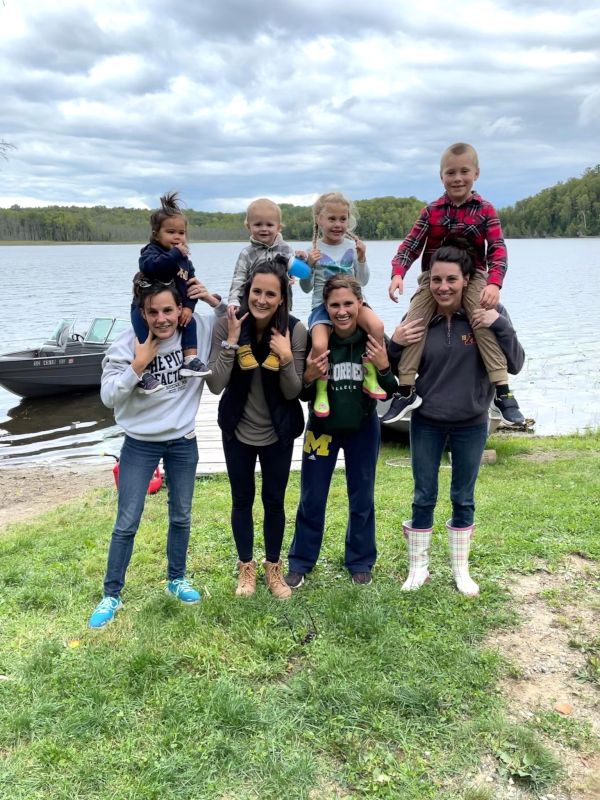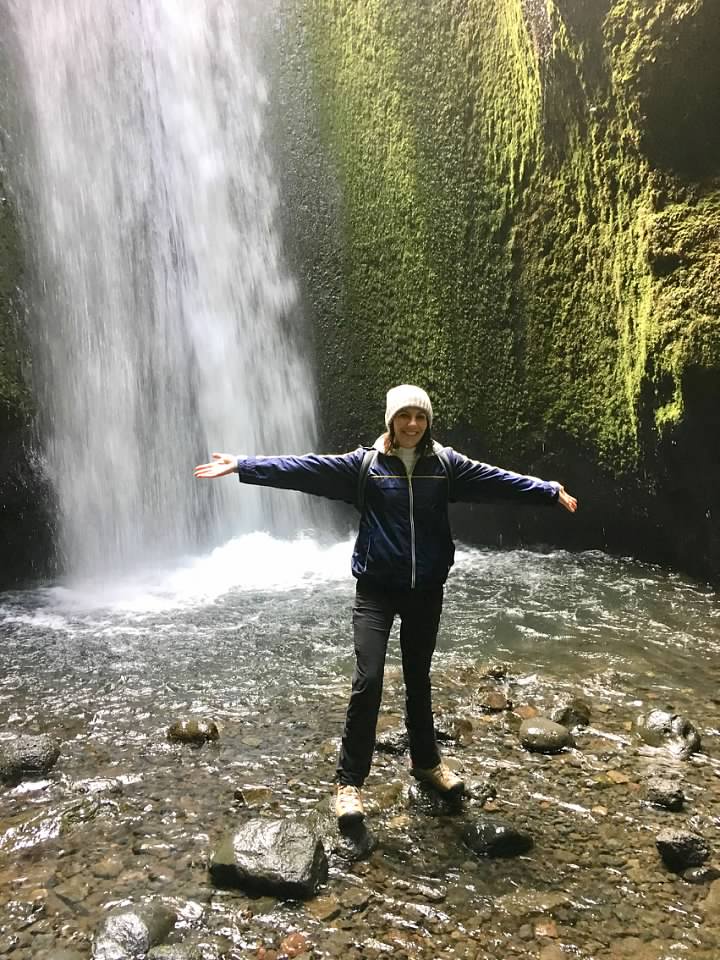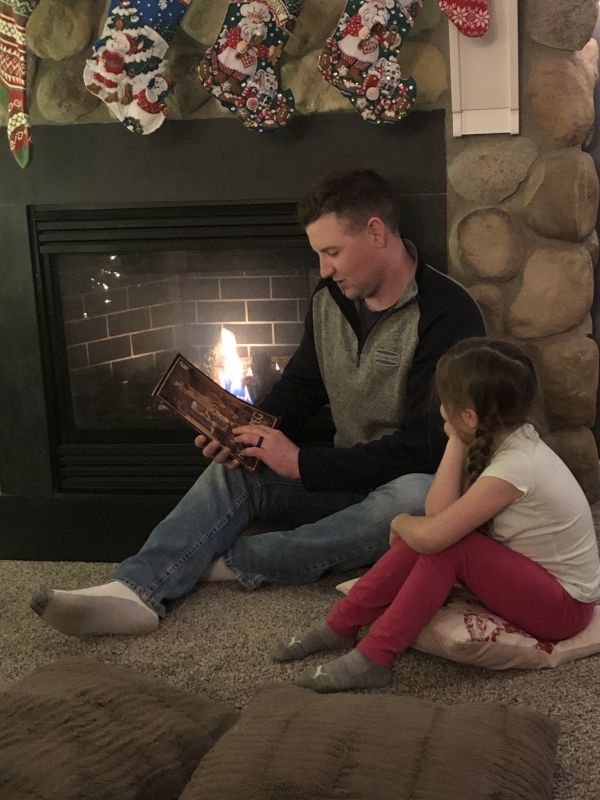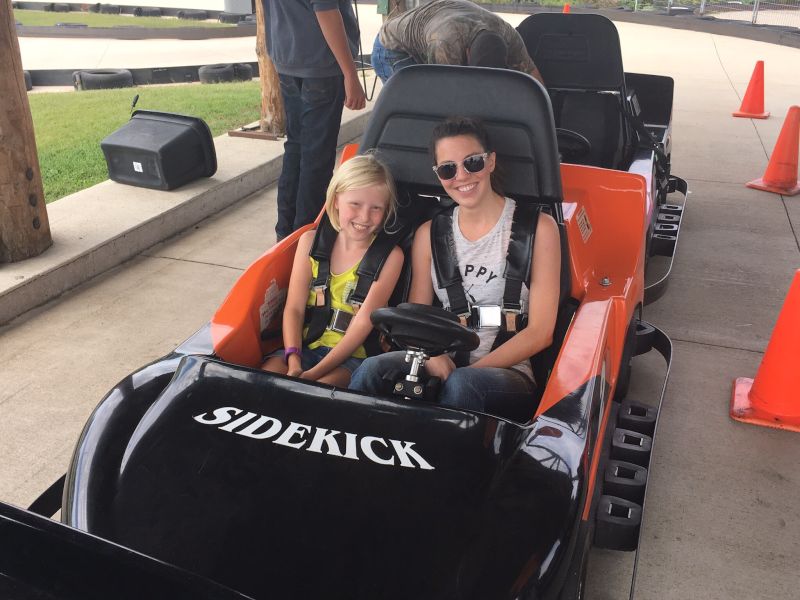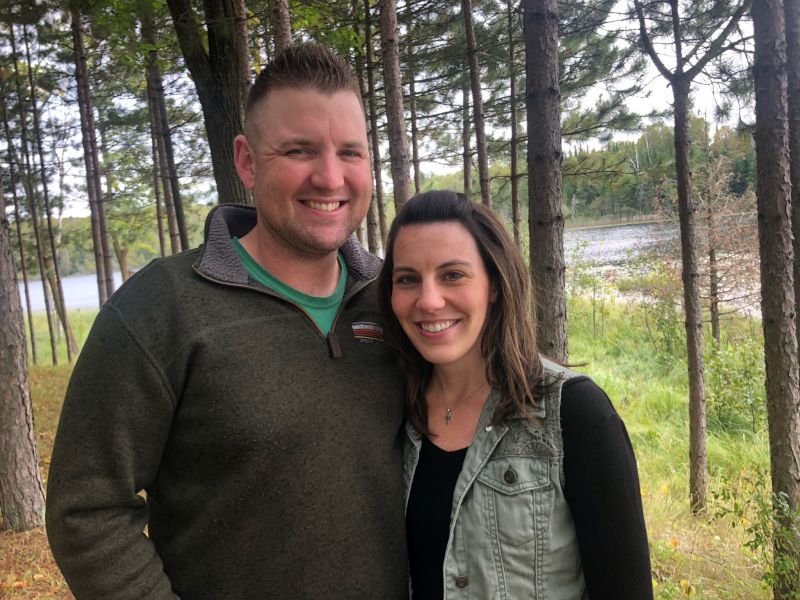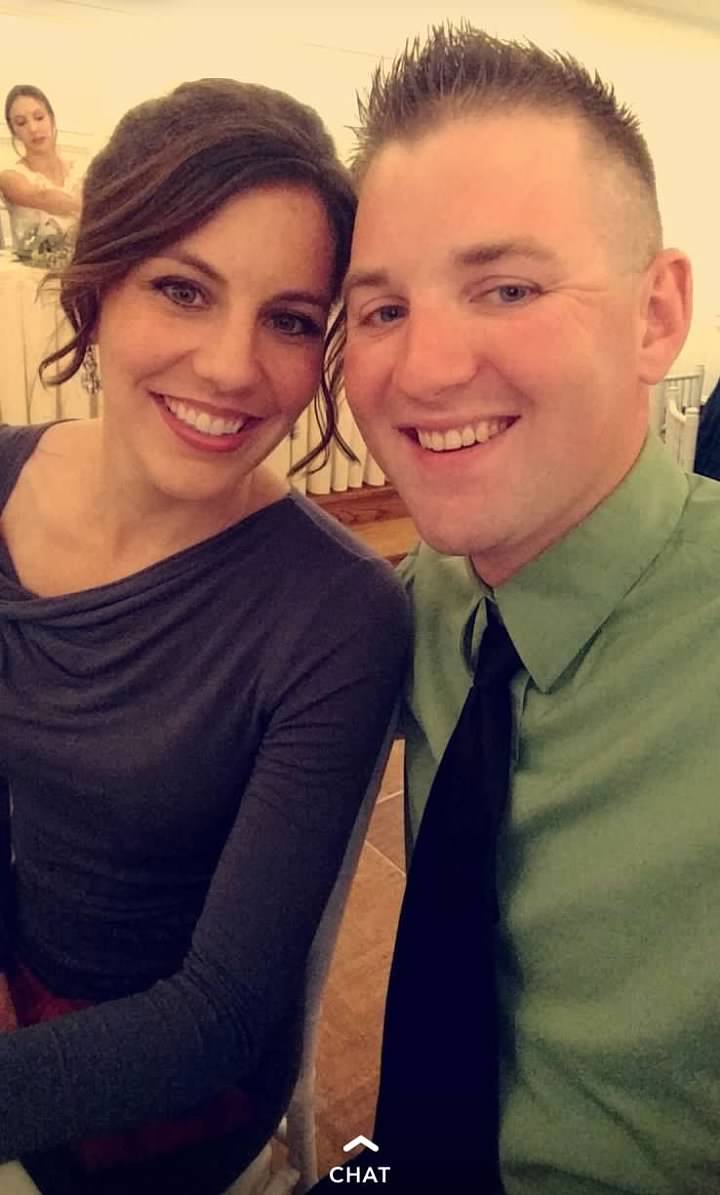 ×
1 / 12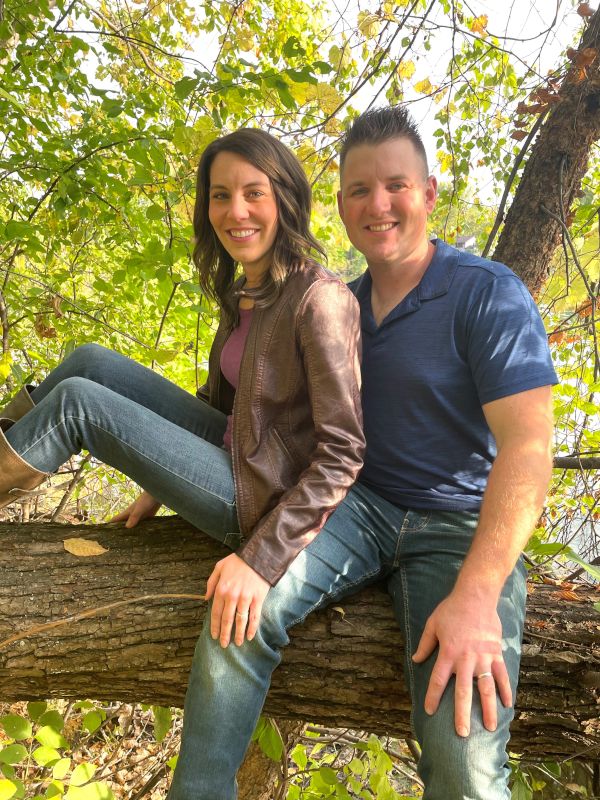 2 / 12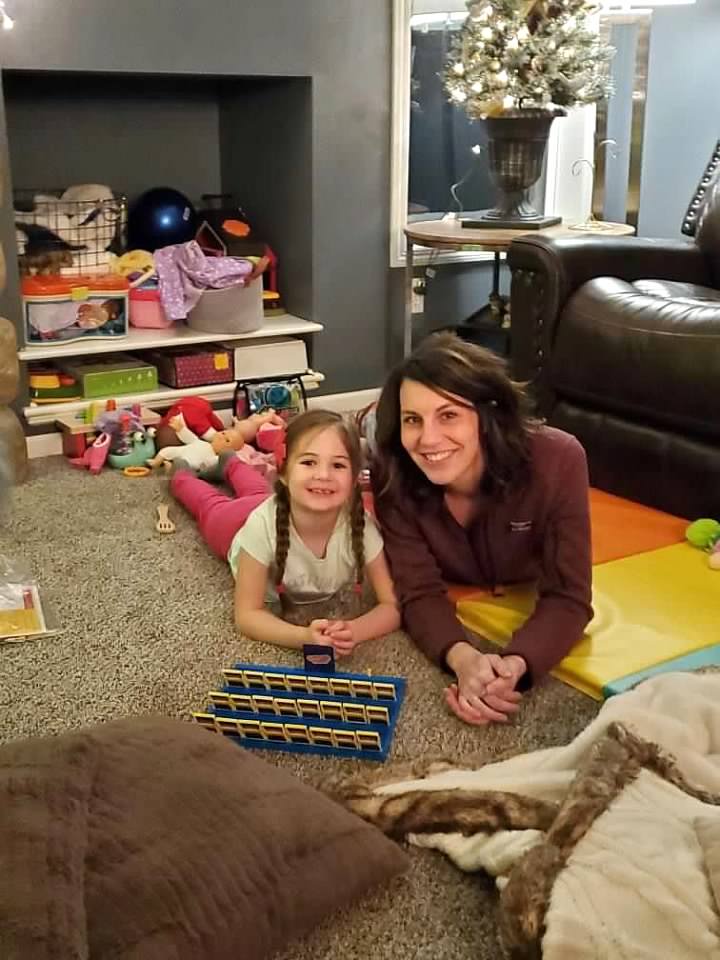 3 / 12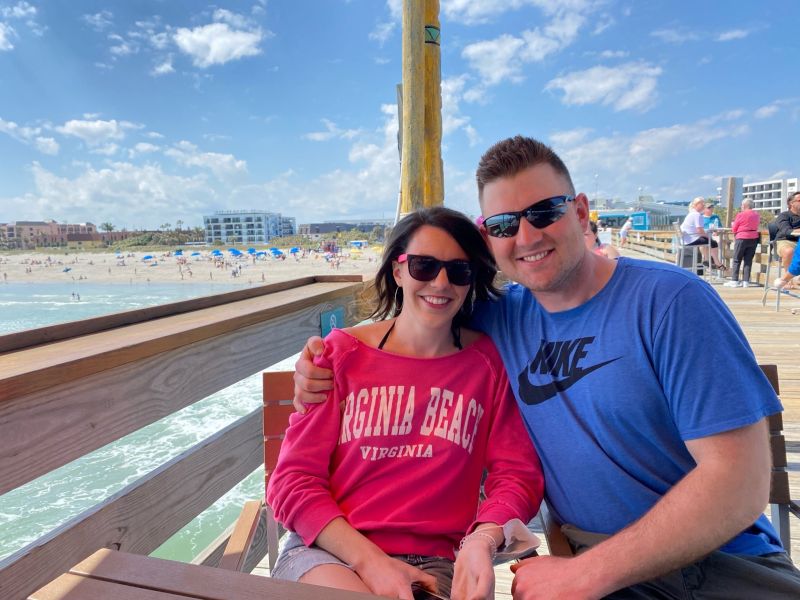 4 / 12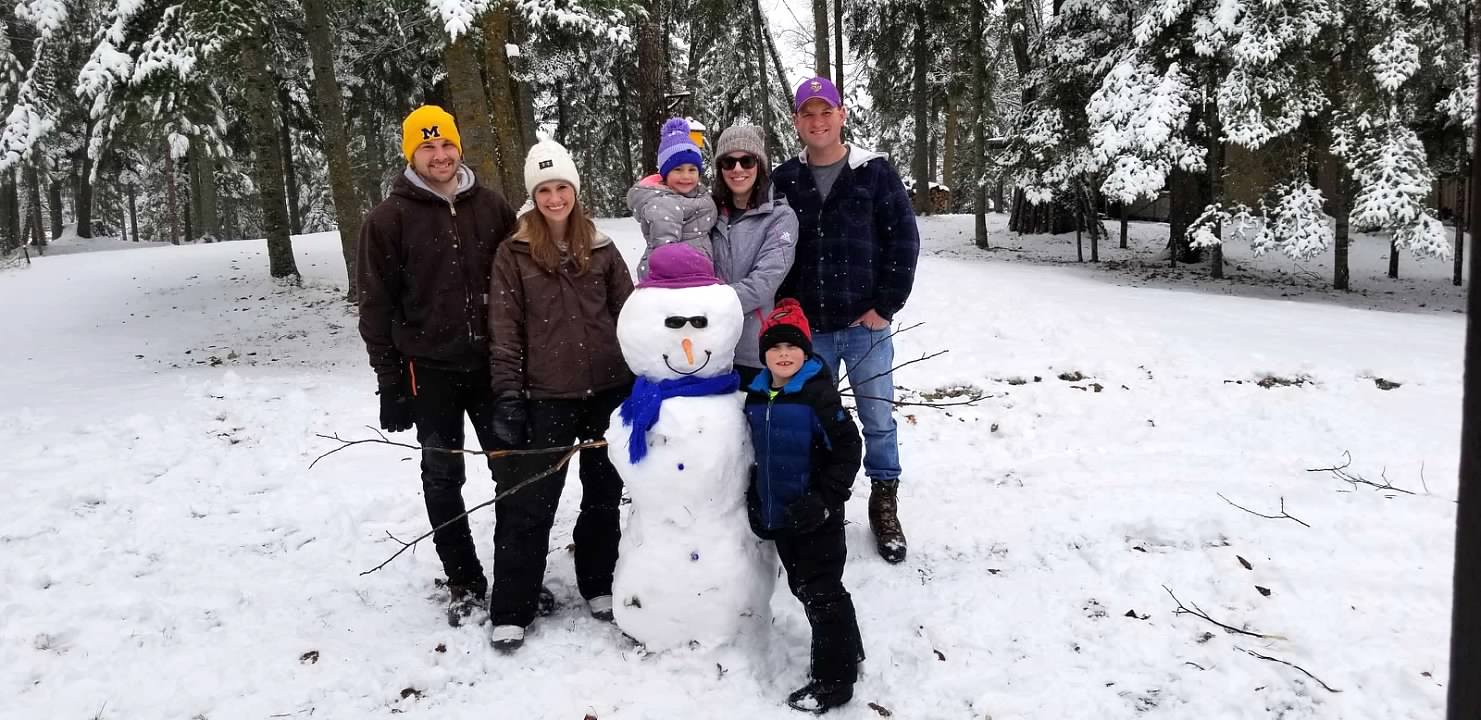 5 / 12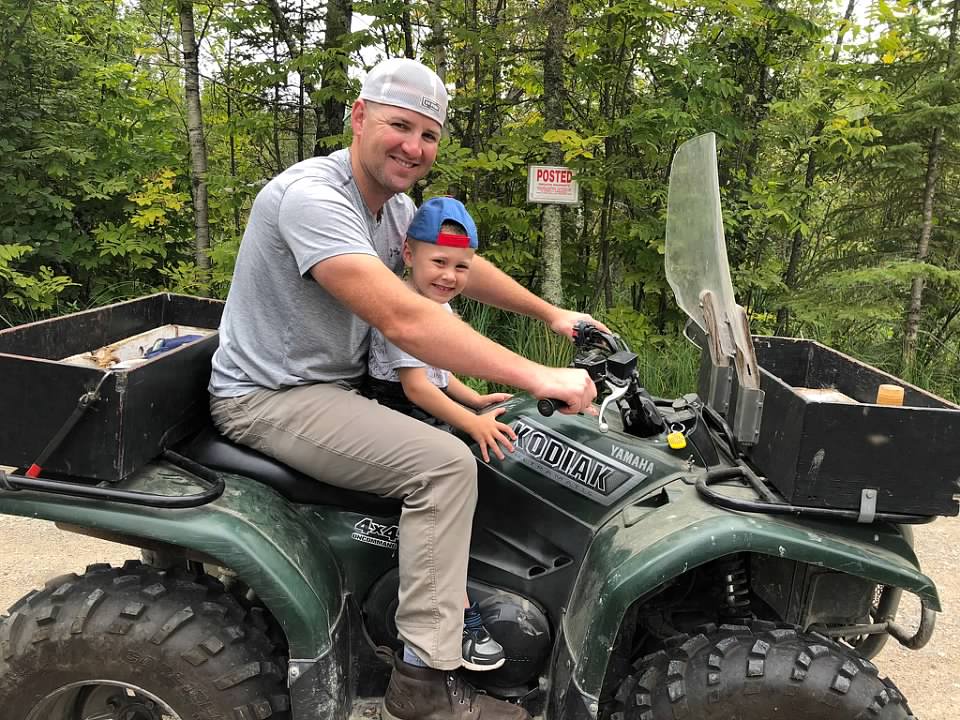 6 / 12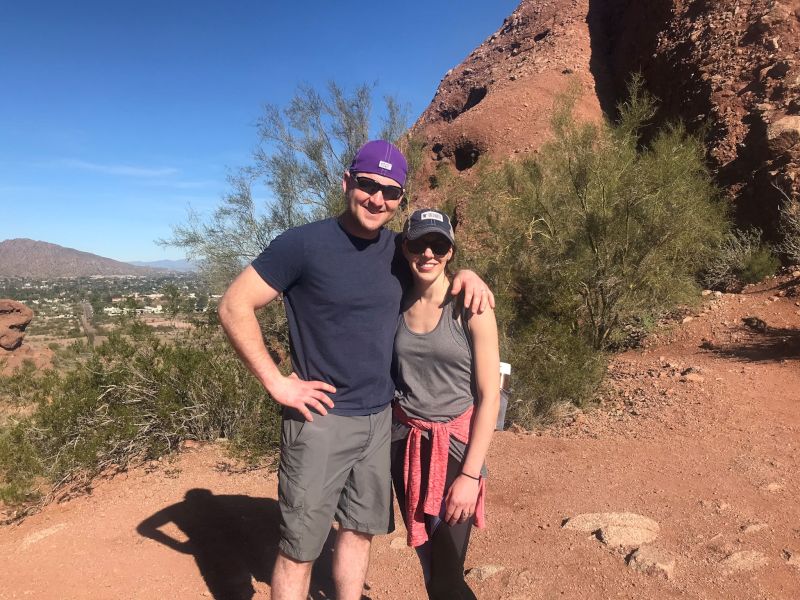 7 / 12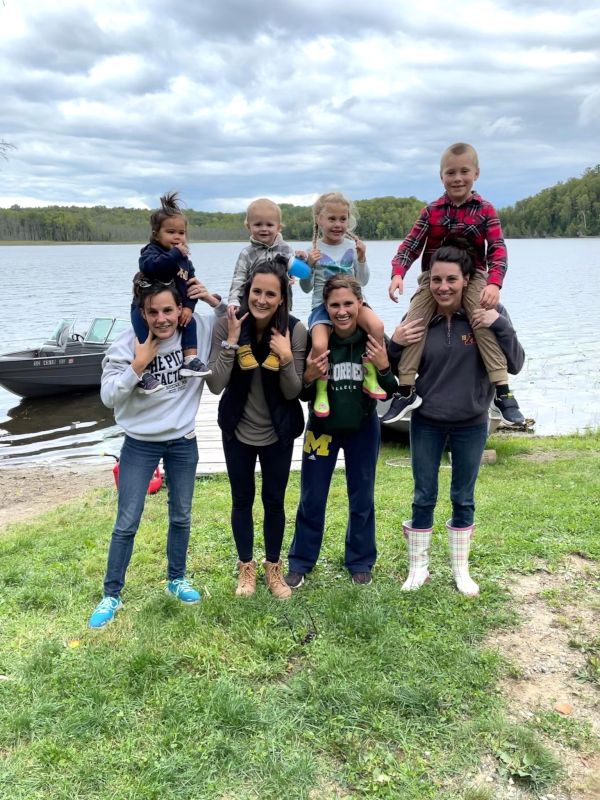 8 / 12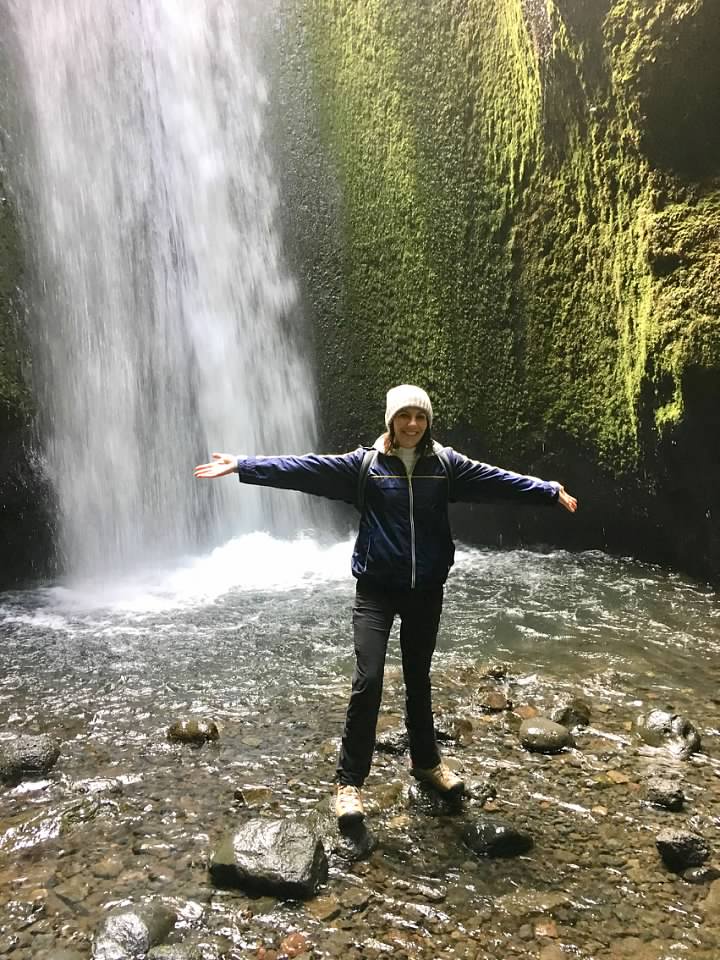 9 / 12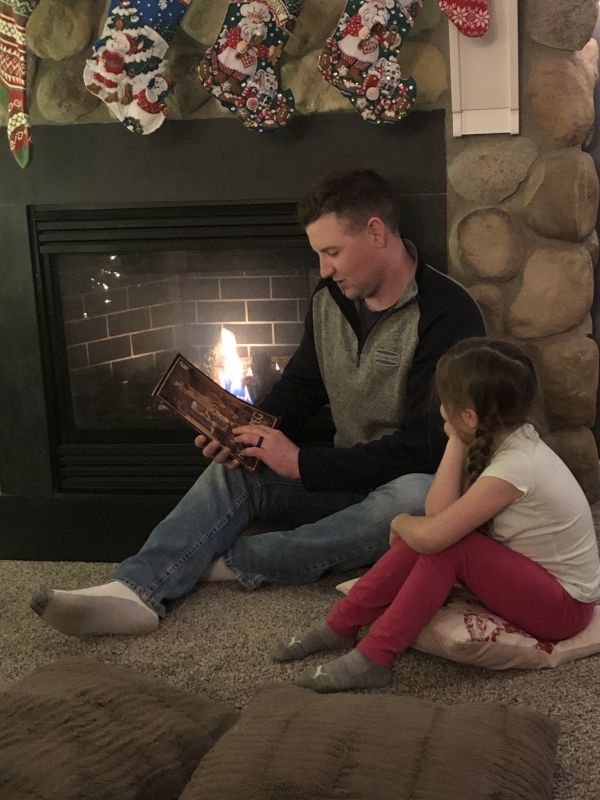 10 / 12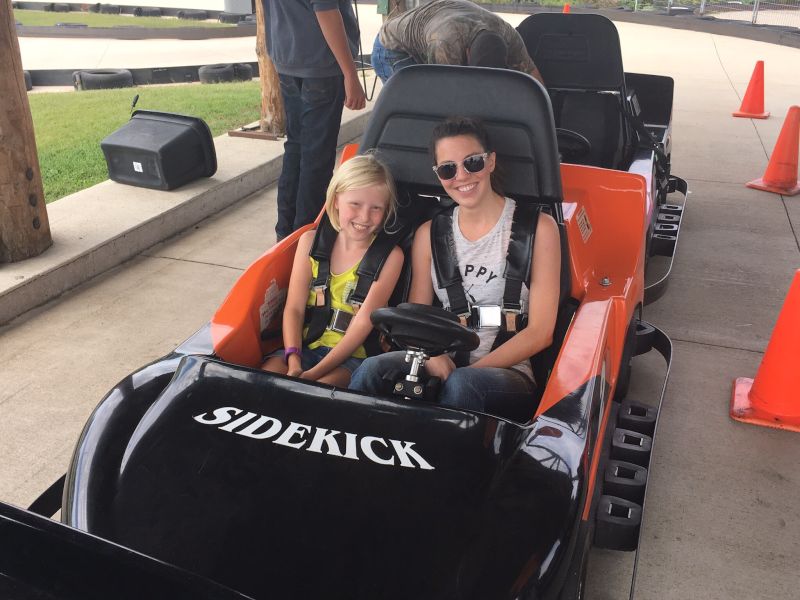 11 / 12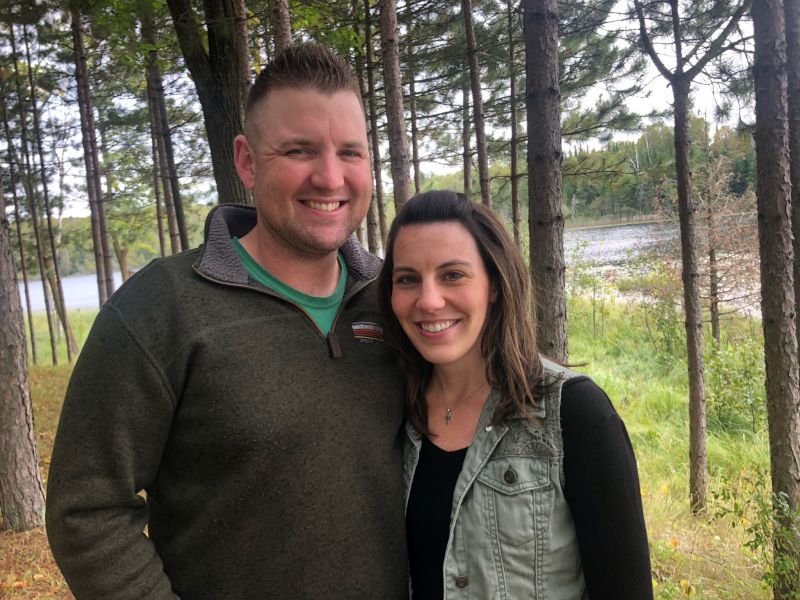 12 / 12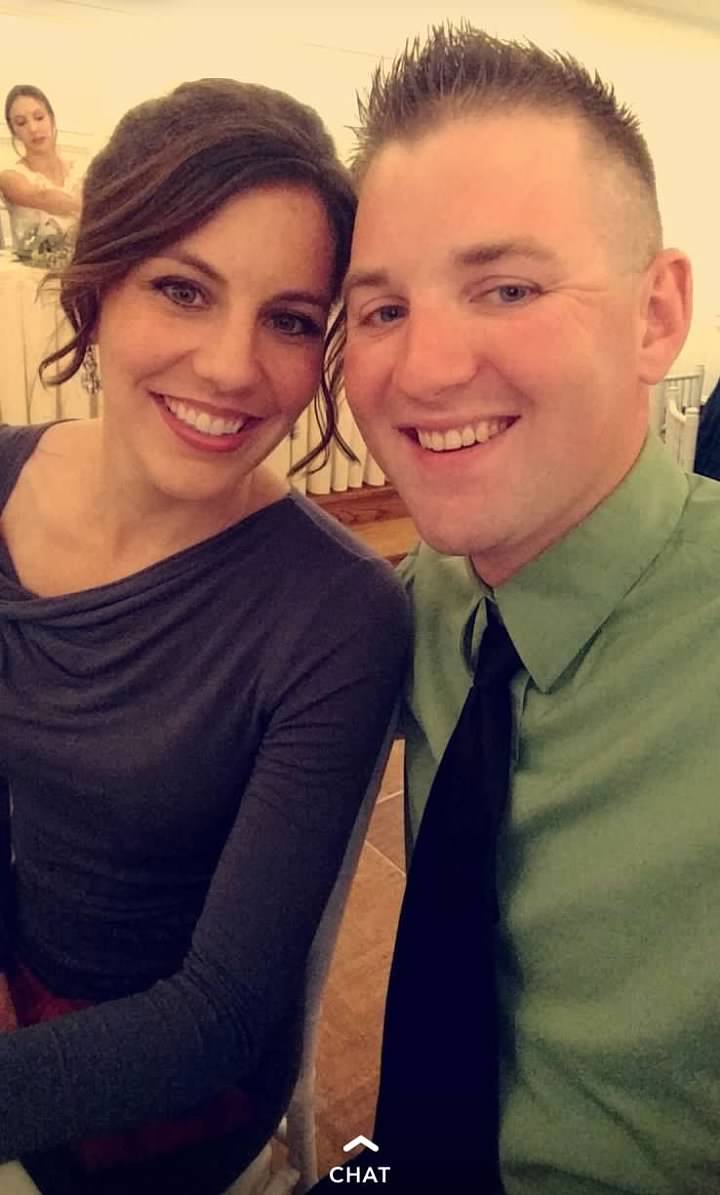 ❮
❯
Our House and Neighborhood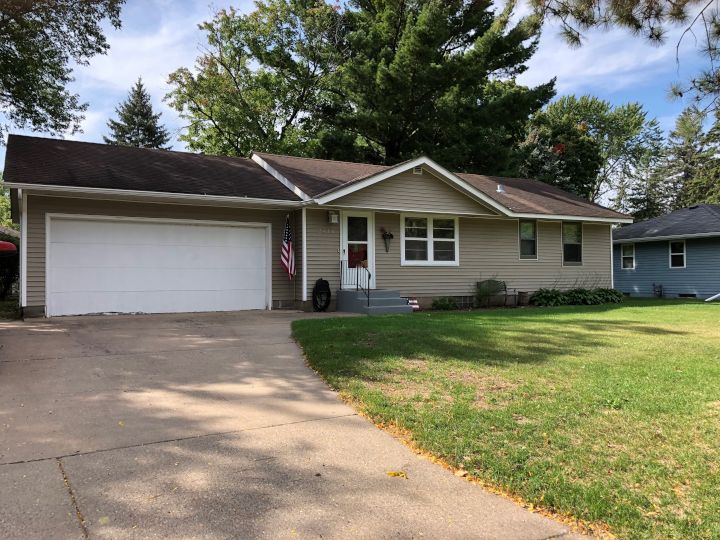 We live in the north suburbs of St. Paul, Minnesota. We are friendly with our neighbors, some of who have just started having kids, and we enjoy seeing them take walks with the babies in the stroller. Our street participates in National Night Out each August, with a different family hosting each year. It's a great opportunity to meet new neighbors.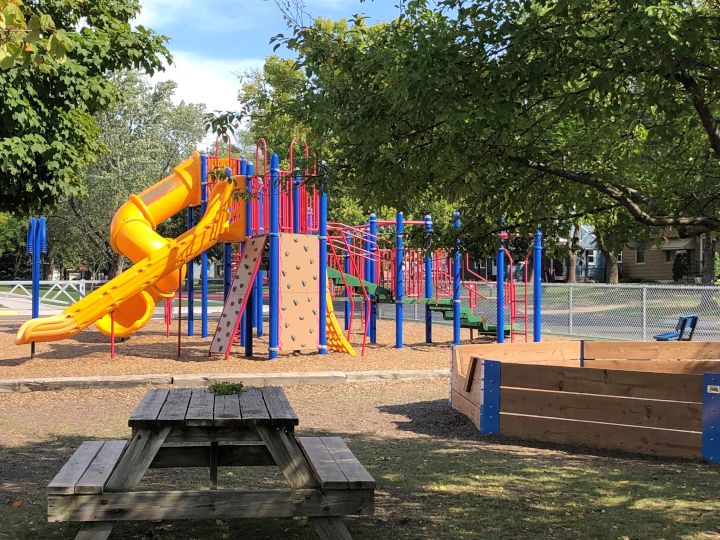 Our house is a rambler with three bedrooms, two bathrooms, open living spaces, and a big deck in the backyard. We have one third an acre for our yard, which is just enough to throw a ball or run around - activities we currently enjoy with our nieces and nephews, and hope to do with our children someday.
One of our favorite things about living in our neighborhood is that we are just a few blocks from a regional park with miles of walking trails, a beach, baseball fields and several playgrounds. Our home is also three blocks from an elementary school, which includes a playground, baseball fields, and gives a feeling of safety and community to our neighborhood.
Our Extended Families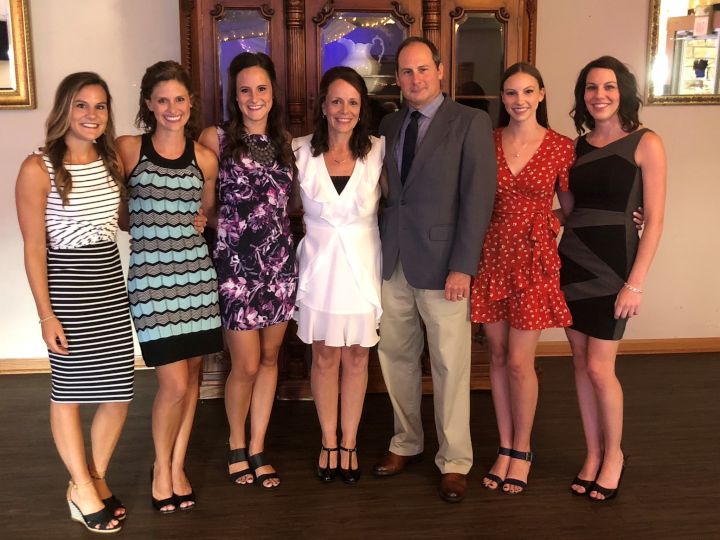 Kelly's parents have been married 38 years, and she has four younger sisters. They are all married, with two nieces and two nephews on this side of the family: the oldest is 7 and the youngest is 15 months old. Kelly will tell you that her sisters are her best friends, and she would love to see her own kids develop the same sort of friendship! Since the family is all nearby, we often get together for a quick fish fry or a day at the pool. We place a priority on spending the 4th of July holiday together at the cabin, which has been a favorite tradition for several generations. Kelly's family is so excited to keep adding kids to the family, and they have been extremely interested and supportive of our adoption plan!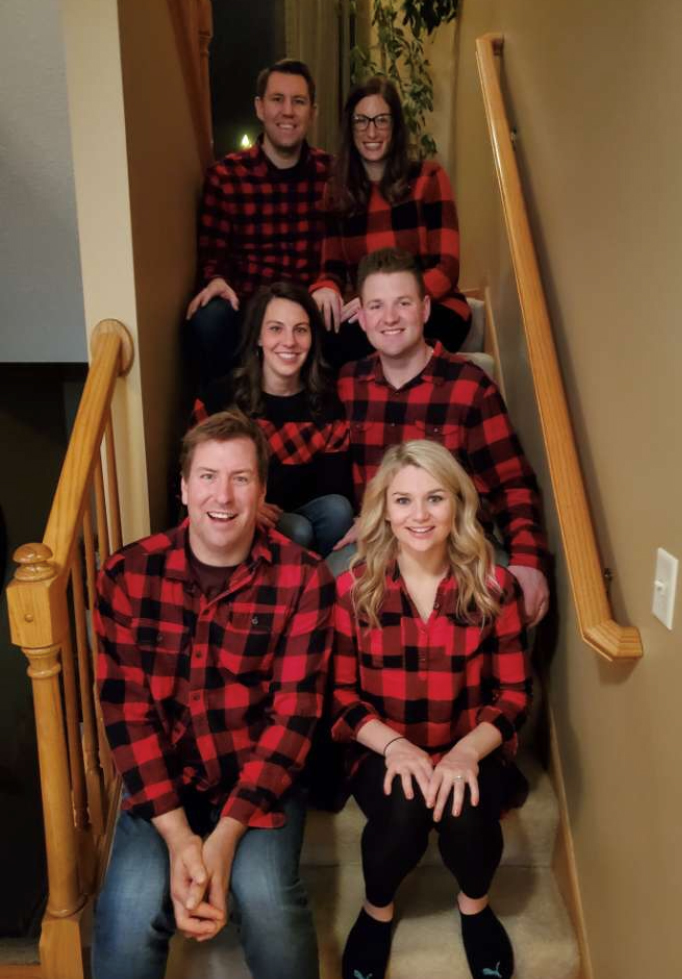 Nate grew up in a family of five: his parents, an older sister and a younger sister. Both his sisters are married, with six kids between them, ranging in age from 8 down to 5 months. His younger sister is pregnant and expecting another baby around Christmas 2021. We enjoy getting together for birthday parties and spending Sundays at his grandmother's house. Nate's family also adores kids and wants to have as many around as they can.
From Us to You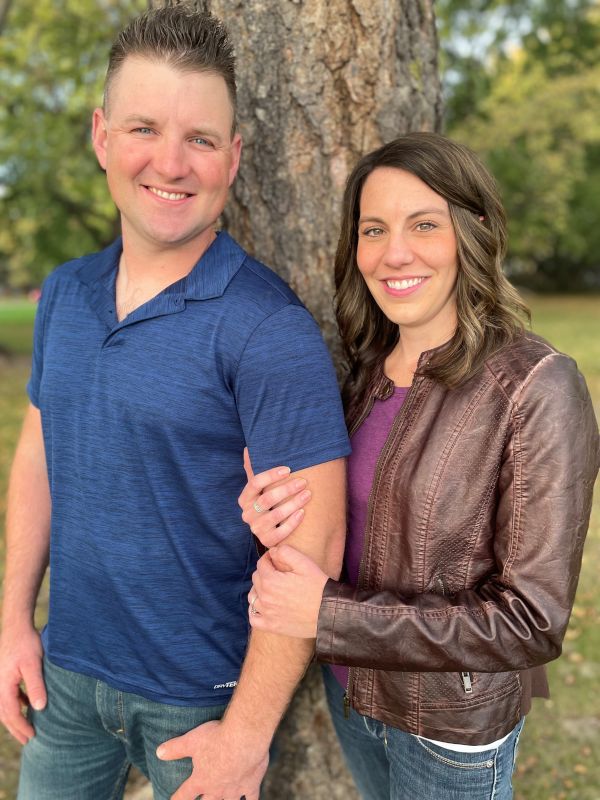 Thank you for taking the time to get to know us! We want you to know how much respect we have for you and the decisions that you are considering right now! We hope that you feel supported and loved no matter where you are in those decisions or what you ultimately decide. We admire you for choosing life and considering adoption.
If you decide to choose us, we want to assure you that we will love and cherish your child. We promise to provide a safe and happy home, surrounded by lots of love. They will be welcomed into a family that believes in God and lives our faith in daily life. We are a family built on trust, loyalty and friendship, as well as laughter and fun memories. We promise to give them lots of opportunities - for friendships, for traditions, for education, for hobbies. We promise to accept them for who they are and to encourage them to be the best version of themselves and make the world a better place.
We will provide an upbringing that is centered on faith, family and strong values such as generosity, respect, honesty and kindness. We hope that they will grow to be someone who lives with joy and an open heart. We are excited to introduce them to their eleven cousins (so far) and watch them grow together. We are looking forward to bringing them along during our evening walks and getting them ready for their first day of school. In all our activities and daily routines, we will try to raise them with a confidence to stand up for what's right, a resilience to get them through tough times, and a love so strong that they will never question how cherished they are.
We also promise to respect you and the level of openness you want to have with us and with your child. We want them to always know where they came from, and how your selfless decision played a part in their story. Adoption will be a topic discussed with love and respect for you, as well as for our family. We want to foster an environment where they are comfortable and confident in who they are. We would be happy to share pictures and stories with you as the child grows, if that is something you want to see. And we'd like to keep the lines of communication open so that everyone feels comfortable with the relationships over time.
While we are a Caucasian couple, we want you to know that we have diversity already growing in our family and would be excited to welcome any child, regardless of race. Kelly's brother-in-law is Filipino, adopted from the Philippines as an infant. That family currently has one daughter (who has her father's looks and her mother's disposition), and they hope to have more children of their own - as well as adopt in a way that mirrors his own story. We look forward to growing a family that has all the diversity it's meant to have.
As a couple, we have been together for four years and married for just over two of those. We have always wanted children. We are both part of close-knit extended families, and we would be so excited to share with them that we are welcoming a child! They have been very supportive of the adoption process so far.
Know that we are praying for you and your baby during your pregnancy, and we hope that you will have peace in whatever decision you make. Thank you for your openness to adoption and to learning more about us.
With love,
Nate & Kelly
Favorites
Actor
Matthew McConaughey
Cary Grant
Actress
Kate Beckinsale
Sandra Bullock
Author
Louis L'Amour
Richard Paul Evans
Book
Hatchet
The Last Promise
Cartoon
Teenage Mutant Ninja Turtles
Recess
Childhood Memory
Having my dad as my coach
Weekend camping trips
Childhood Toy
Go-Kart
Candyland
Children's Book
Good Night Job Site
Chicka Chicka Boom Boom
City
Nashville
Virginia Beach
Classic Movie
Christmas Vacation
White Christmas
Day of Week
Friday
Saturday
Dessert
Key lime pie
Brownies
Disney Movie
Beauty & the Beast
The Little Mermaid
Dream Car
1967 Chevy Camaro
90s Mustang
Dream Job
Pro sports commissioner
Travel writer
Dream Vacation
Ireland
Small towns in Greece and Italy
Family Activity
Playing cards
Playing board games
Flower / Plant
Pine tree
Sunflower
Food
Broasted chicken
Spaghetti and meatballs
Form of Exercise
Lifting weights
Yoga
Hobby
Playing beanbags
Puzzles
Holiday
Christmas
4th of July
Holiday Song
Up on the Housetop
My Grown Up Christmas List (Kelly Clarkson)
Holiday Tradition
Christmas brunch at my parent's house
4th of July street dance
Ice Cream
Vanilla
Anything chocolate
Junk Food
Sour gummy worms
Oreos
Leisure Activity
Fishing
Reading
Magazine
MN Outdoors
People
Memory with a Child
Hide and seek with our nephews
Taking my niece & nephew to Disney on Ice
Memory with Spouse
Watching the Vikings and Wild game in the same night
Attending Vikings games
Movie
Braveheart
Miss Congeniality
Movie Munchie
Popcorn
Junior Mints
Movie Quote
"There's no crying in baseball." (A League of Their Own)
"Every great love starts with a great story." (The Notebook)
Musical
Sister Act
Singin' in the Rain
Musical Group
Oakridge Boys
Little Big Town
Nursery Rhyme
Old MacDonald Had a Farm
Row, Row, Row Your Boat
Olympic Event
Basketball
Skiing
Personal Hero
Saint Joseph
Mother Teresa
Play
A Christmas Carol
Annie
Poet
Robert Frost
Shel Silverstein
Quality about my Spouse
Devotion to her faith
Willingness to help
Quote
"If you want to change the world, go home and love your family." St Mother Teresa
"If God wants, when God wants, how God wants." St. Gianna Molla
Restaurant
Jersey Mike's
DeGidio's (Italian)
Sandwich
Turkey and cheese
BLT
Scripture
John 8:50
Philippians 4:6-7
Shopping Store
Cabela's
Target
Song
Mighty Oak Trees (Hank Williams Jr)
Love Without End, Amen (George Strait)
Sport to Play
Basketball
Tennis
Sport to Watch
Football
Football
Sports Star
Tom Brady
Adam Theilen
Sports Team
Minnesota Vikings
Minnesota Vikings
Subject in School
Math
Geography
Superhero
Thor
Wonder Woman
Thing to Cook
Hot dish
Muffins
Time of Day
Early morning
Early afternoon
Tradition
Hunting with my dad
Cousin gift exchange at Christmas
TV Show
Yellowstone
Home Improvement
TV Show Character
John Dutton
Amy Farrah Fowler
Type of Music
Classic country
90s country
Vacation Spot
Hawaii
Anywhere I haven't been