1-800-ADOPTION
Thank you for viewing our profile
If you would like to learn more about us, please call 1-800-ADOPTION (2367846), fill out the form at the bottom of our on-line profile page, or email us at bp_information@americanadoptions.com.
To revisit our on-line profile page and view our profile video at American Adoptions, simply use your mobile phone to scan the QR code on the right. We are looking forward to hearing from you!
Mike & Julia
We are so excited and eager to grow our family through adoption. We cannot wait to welcome a special child into our family for us to cherish, protect, and love unconditionally. We are deeply grateful to you for reading our profile and for considering us. It would be a profound honor if you chose us to parent your child.
About Us
Job
Energy Policy Advisor
Teacher
Education
Master's Degree in Public Policy
Master's Degree in Special Education
Relationship
Legally Married
Our Leisure Time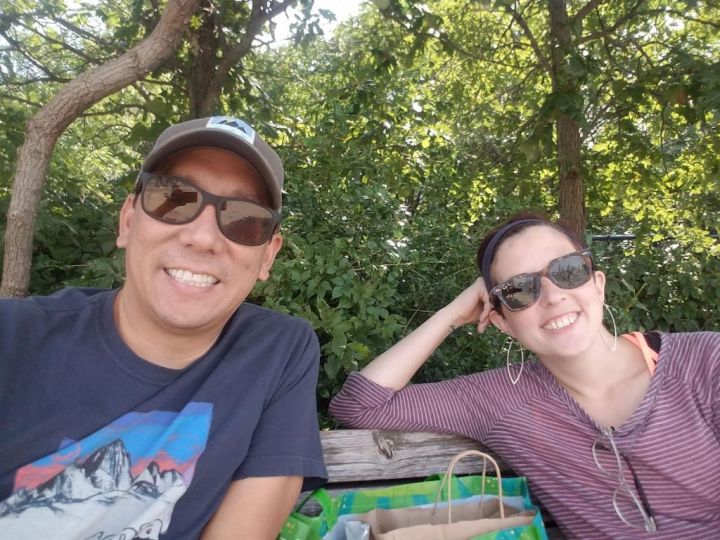 We both love finding ways to relax. We love to travel, explore the world, and read good books. Mike prefers to read non-fiction books, while Julia likes to read fantasy, historical fiction, and any books for her classroom. We are both introverts, so we like to spend our leisure time doing activities that recharge us. Julia likes to do any form of puzzle - big jigsaw puzzles, crosswords, sudoku. She likes to run outside with good music, do yoga, cuddle with the dogs, and watch movies like Lord of the Rings or Harry Potter. Mike loves to be outside and active. He likes cycling, golf, skiing, and snowboarding. He also likes to relax while watching sports. We both enjoy spending time with small groups of friends and delicious food. We are both so excited to share all these activities with a child and to learn new activities based on what our child grows to love!
Why We Will Be Amazing Parents: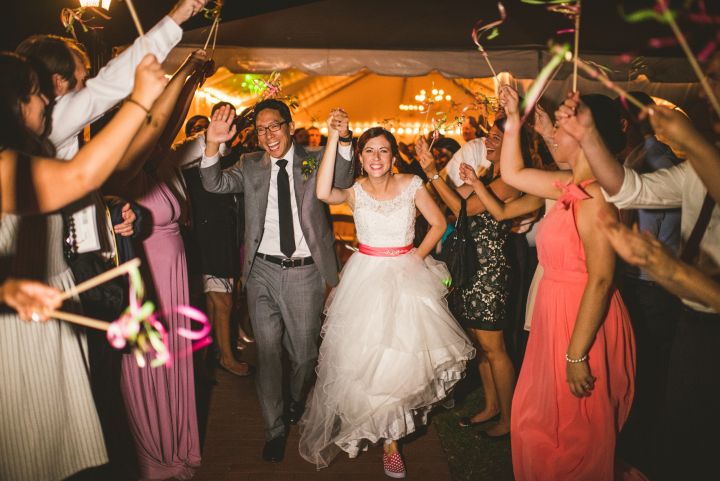 We had amazing parents and are ready to put that model into action for ourselves.
We are very similar in certain ways and complete opposites in many ways. This creates a lot of balance in our home and will help us allow our child to grow into who they uniquely are.
We like spontaneous dance parties, especially when making cookies.
We align our lives to our shared values - being loving people and trying to bring more good into the world.
Our child will always have unlimited hugs and cuddles - both human and canine!
We are aware of the joys and challenges that come with adoption, especially transracial adoption. We are committed to learning how to best support our child, even when it is hard or uncomfortable. Our child's needs will always come first.
We are nerds. We look forward to sharing our love of books and learning with a child.
We are just about bursting with love and anticipation of the child who is meant to bless our lives and grow our little family. Our child will be as loved as any child has ever been or will be.
Cultural Diversity
We both grew up with different cultural backgrounds. We appreciate the role that our cultural upbringing plays in who we are, and we seek to incorporate important elements into our family life. One way that we like to celebrate Mike's background is going to dim sum, a traditional Chinese brunch, with friends to enjoy food and good company.
We are dedicated to recognizing and honoring the cultural background of an adopted child and we are excited to incorporate elements of that culture into our child's daily life and upbringing. Julia is especially excited to provide a library of books, movies, and art that will provide both windows and mirrors for our child, so they can see themselves reflected and valued in the immediate world around them while also being exposed to other cultures that the world has to offer. We are committed to learning about a culture that may be different from our own and finding families of that cultural background to be a part of the child's life and to help us be the best parents we can be. We belong to a church that is very racially and ethnically diverse, with people that come from 74 different countries.
Photos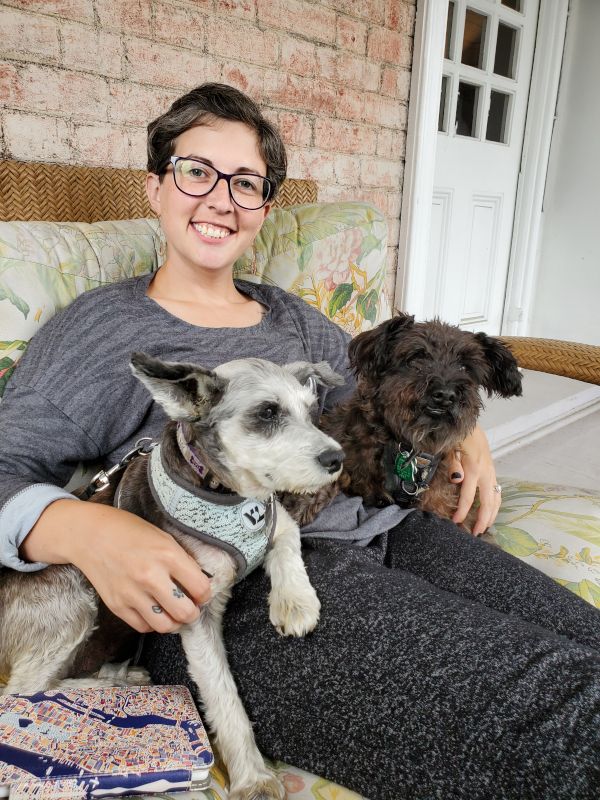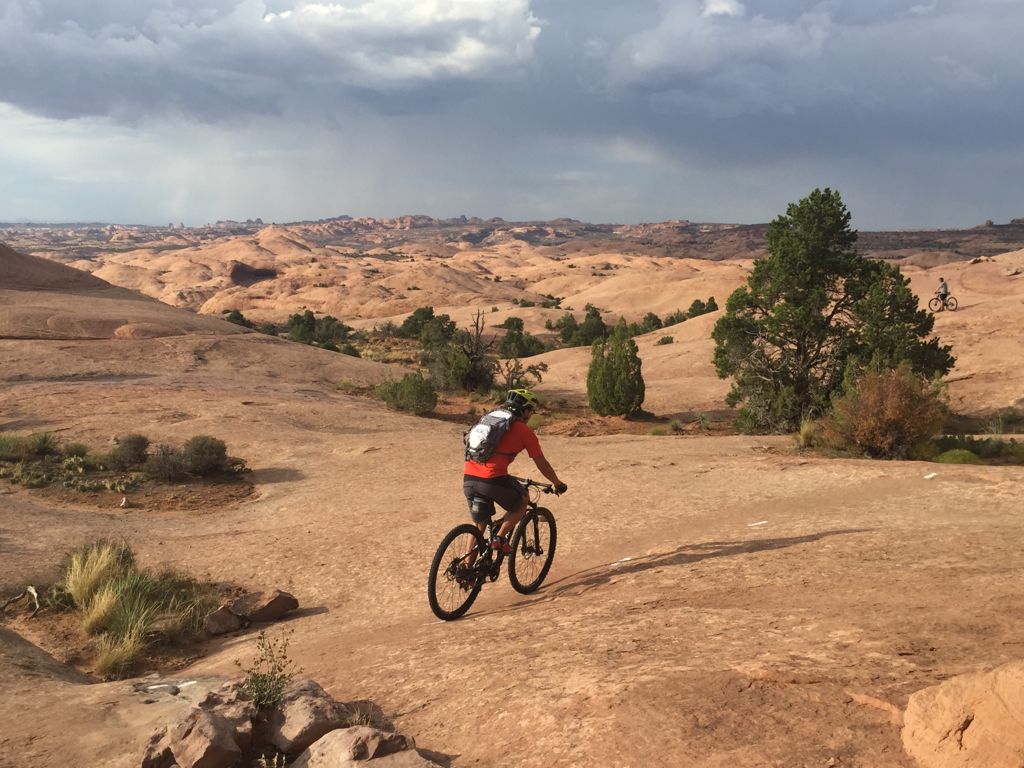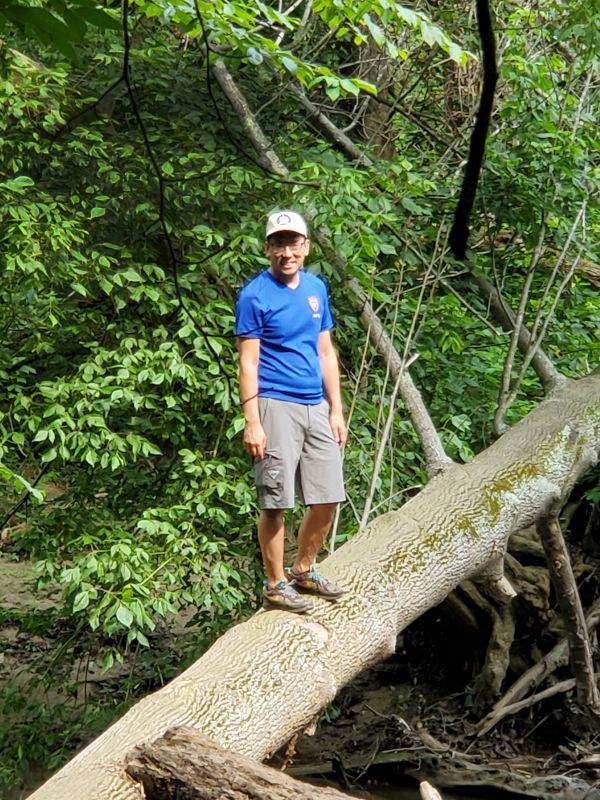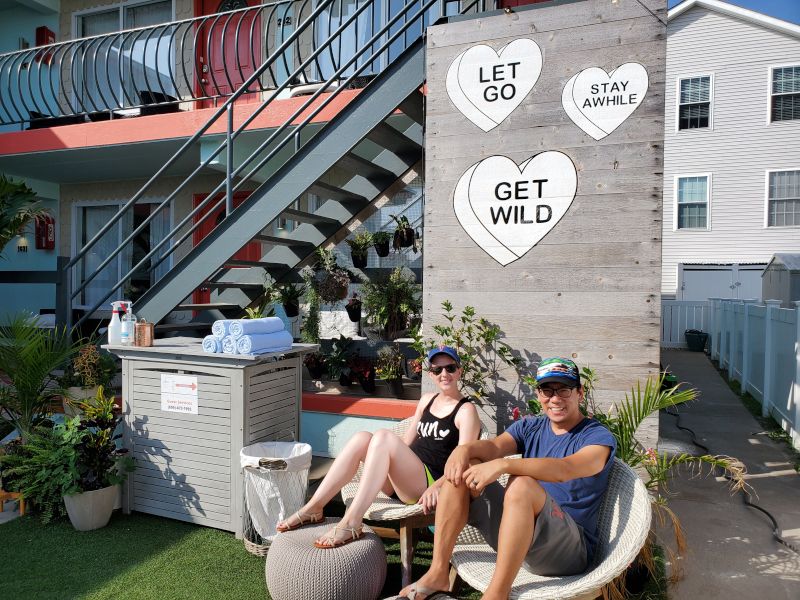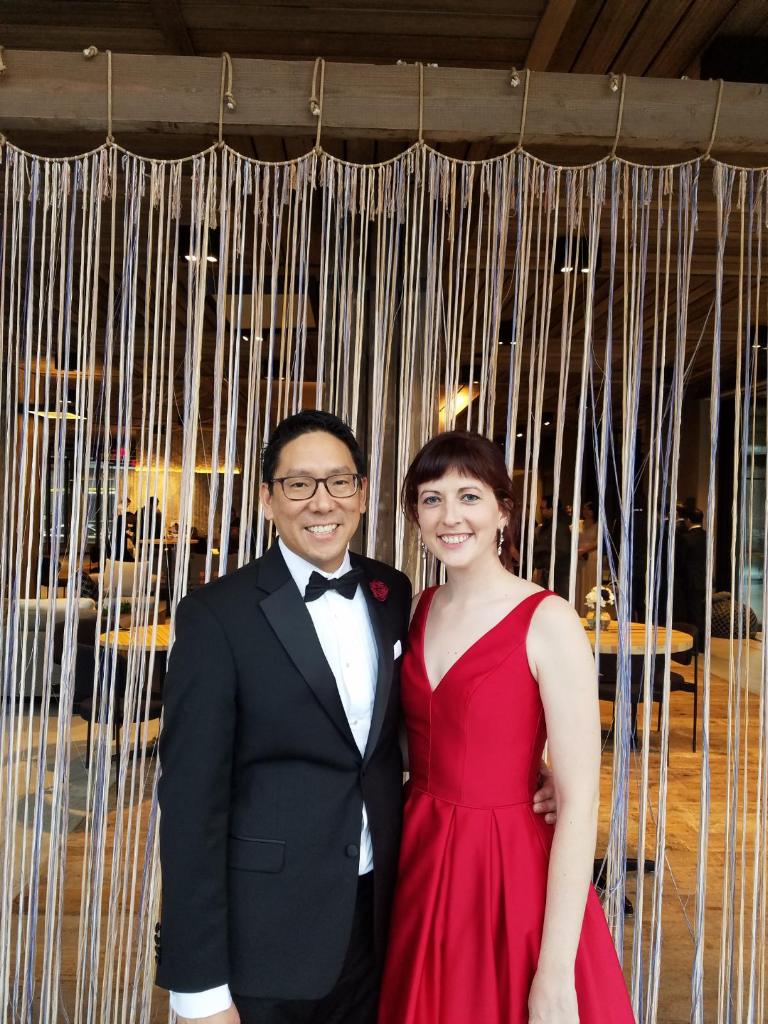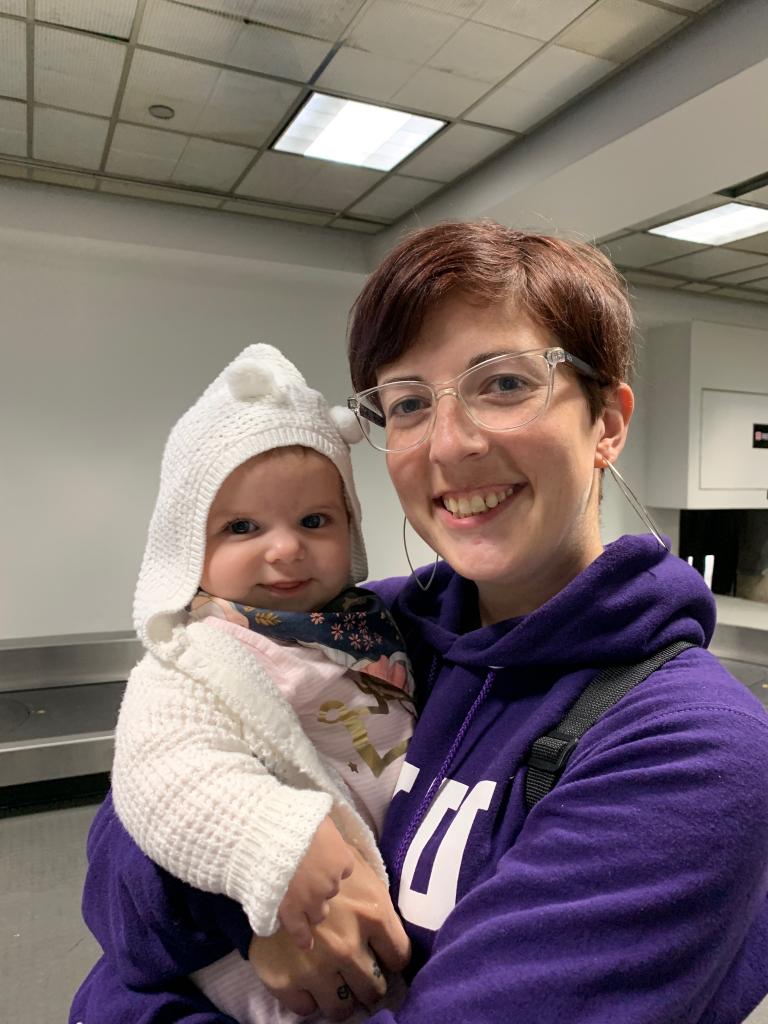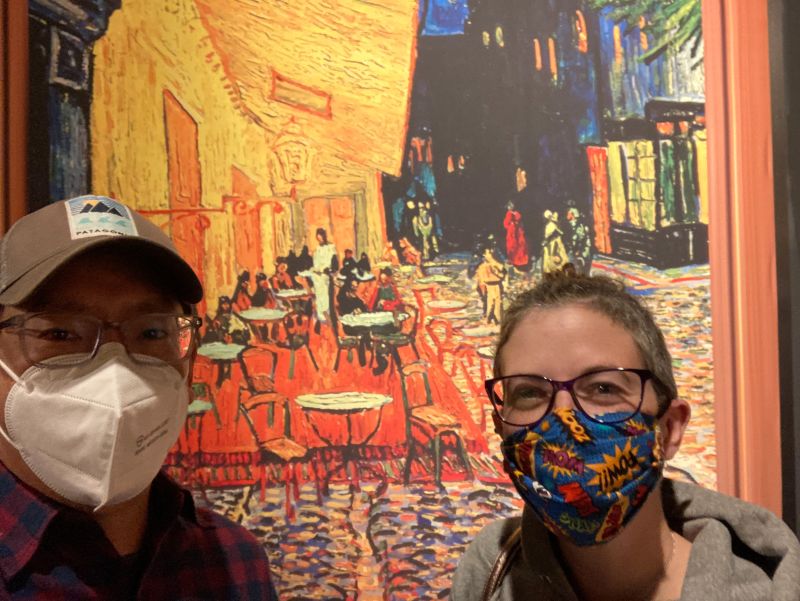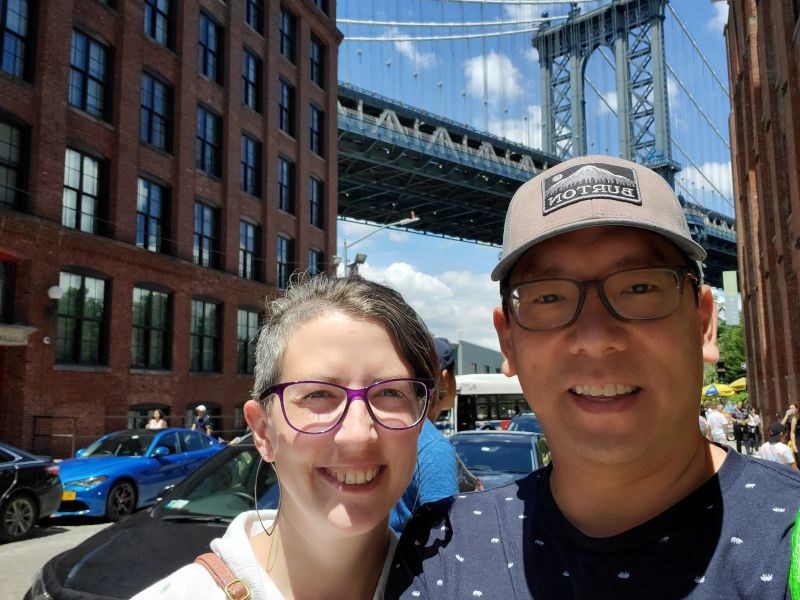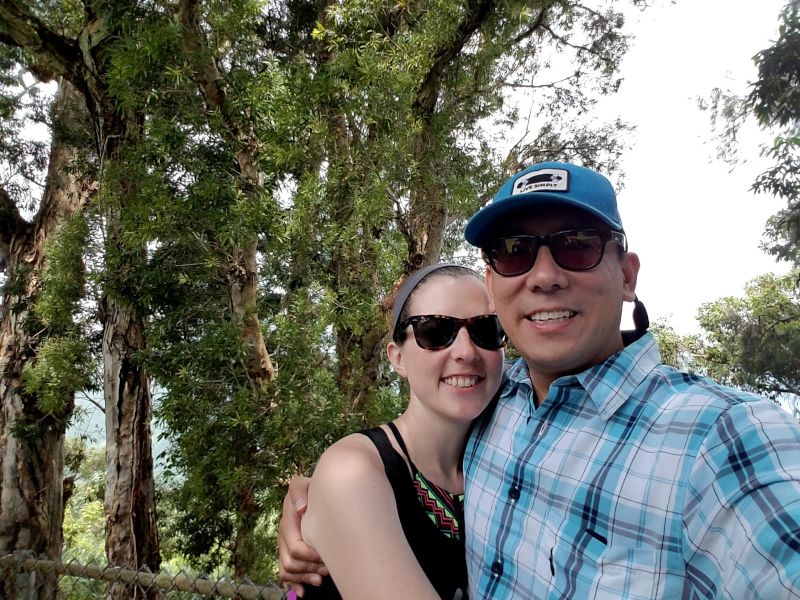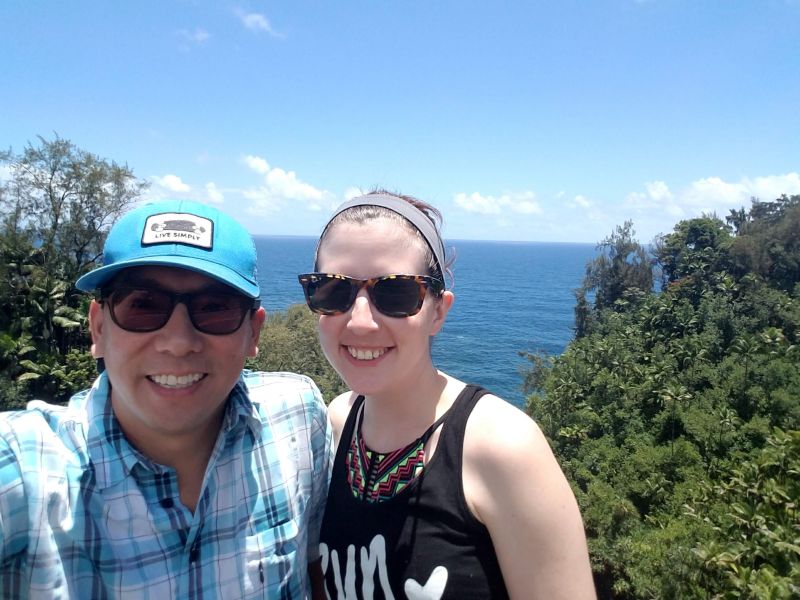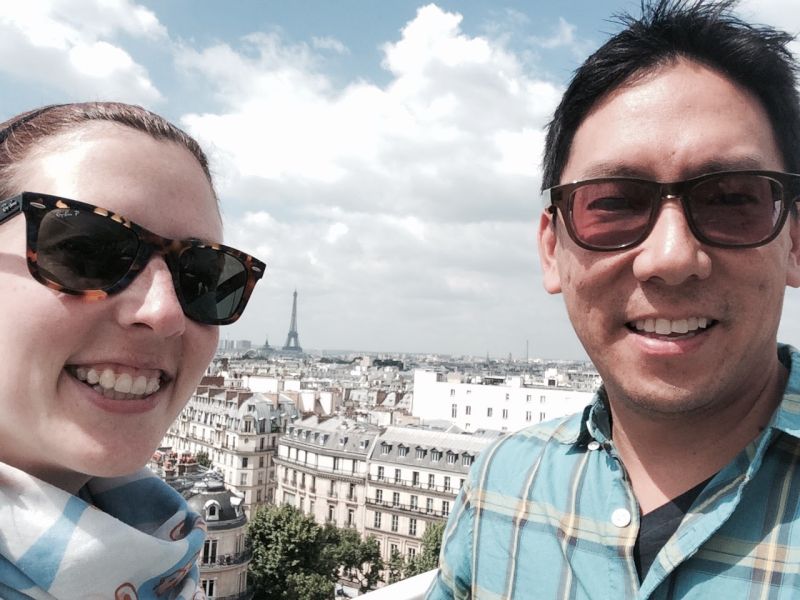 ×
1 / 12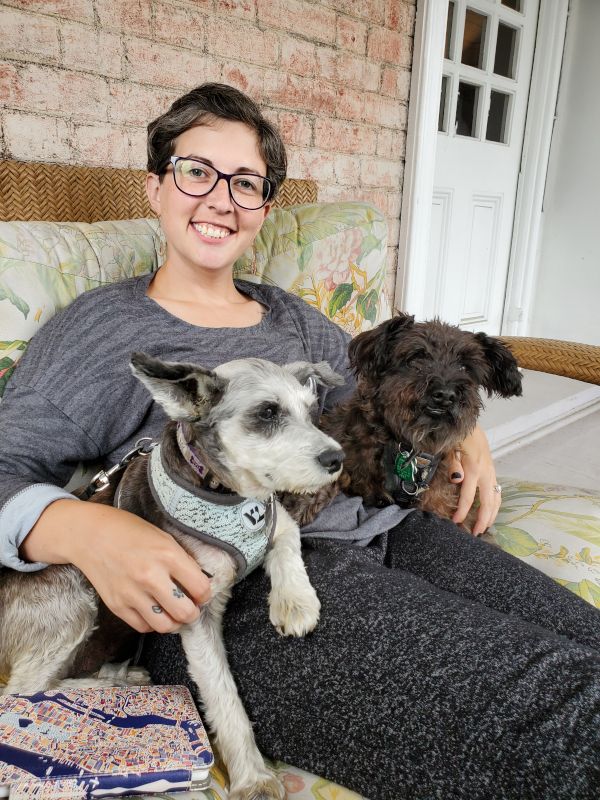 2 / 12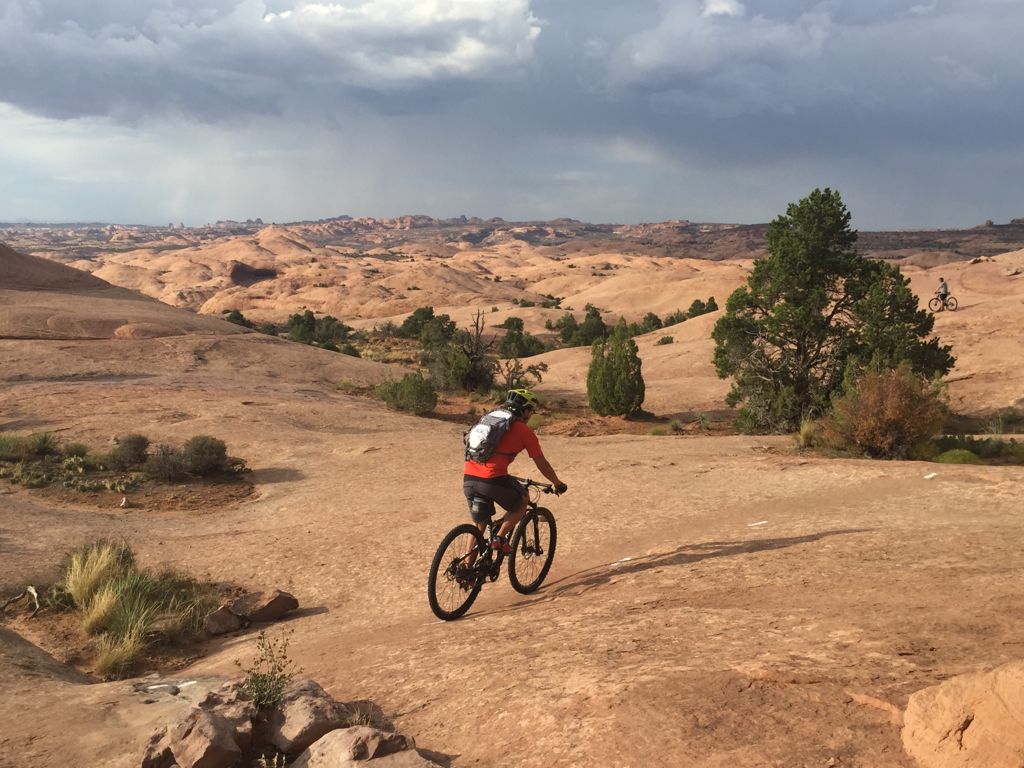 3 / 12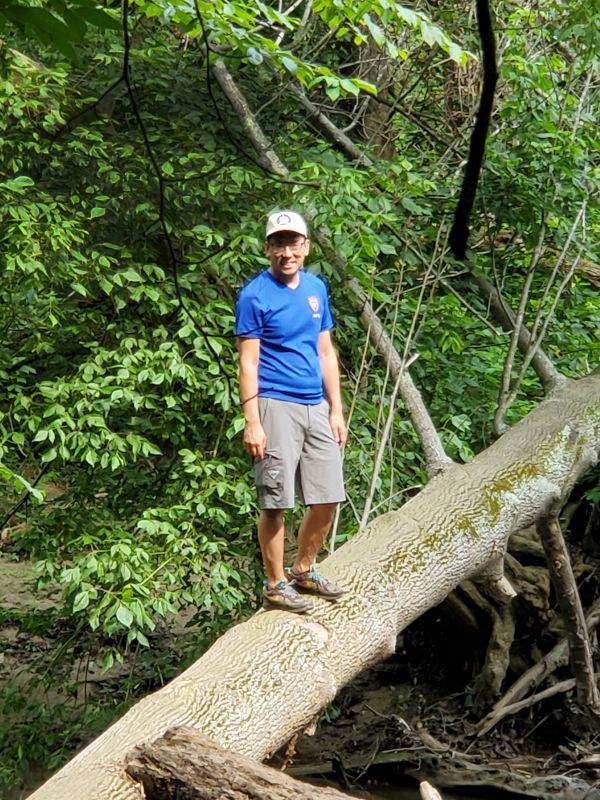 4 / 12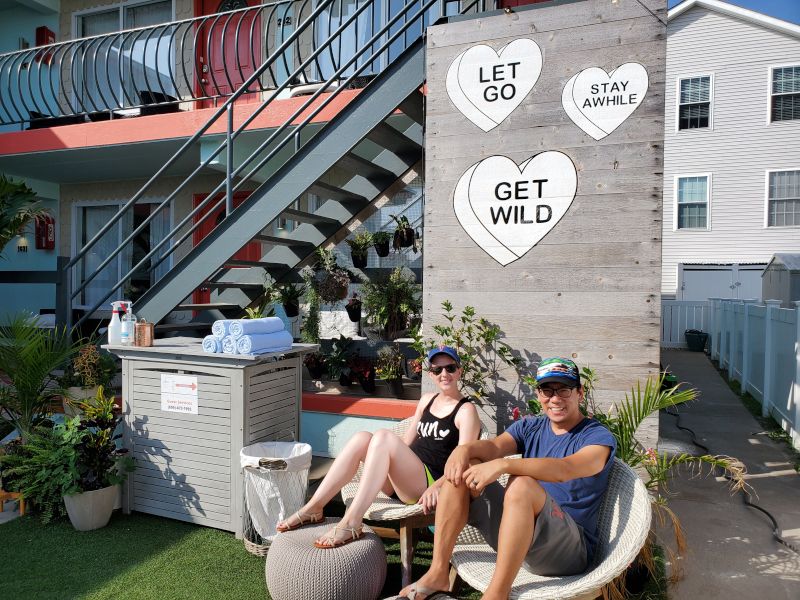 5 / 12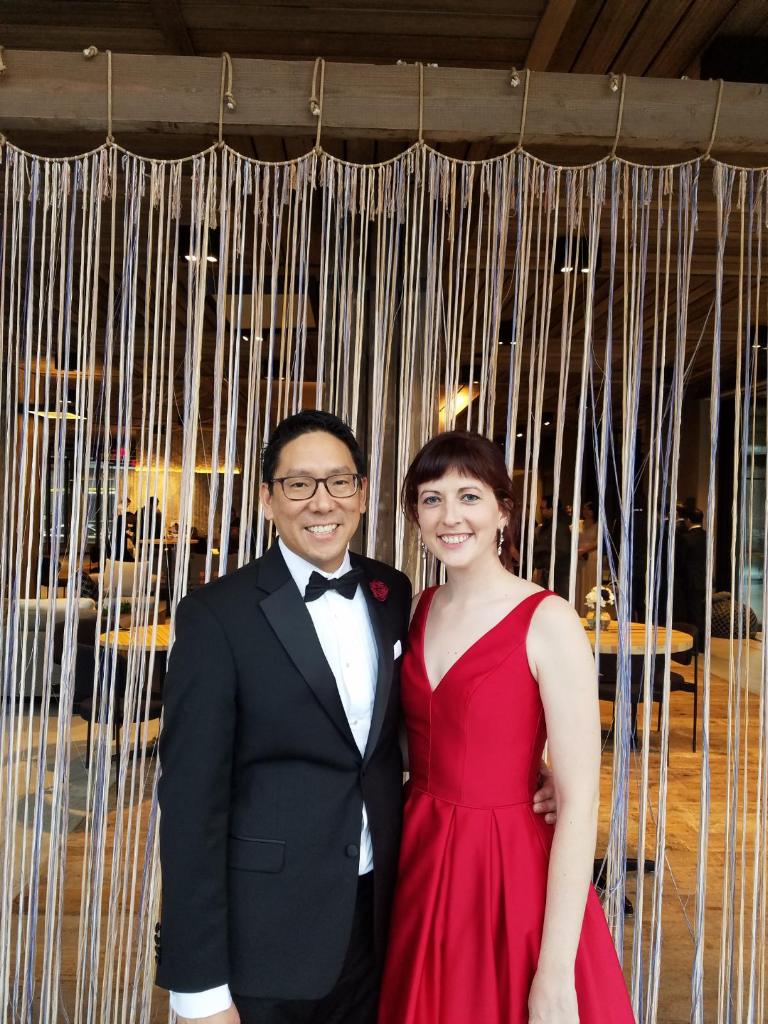 6 / 12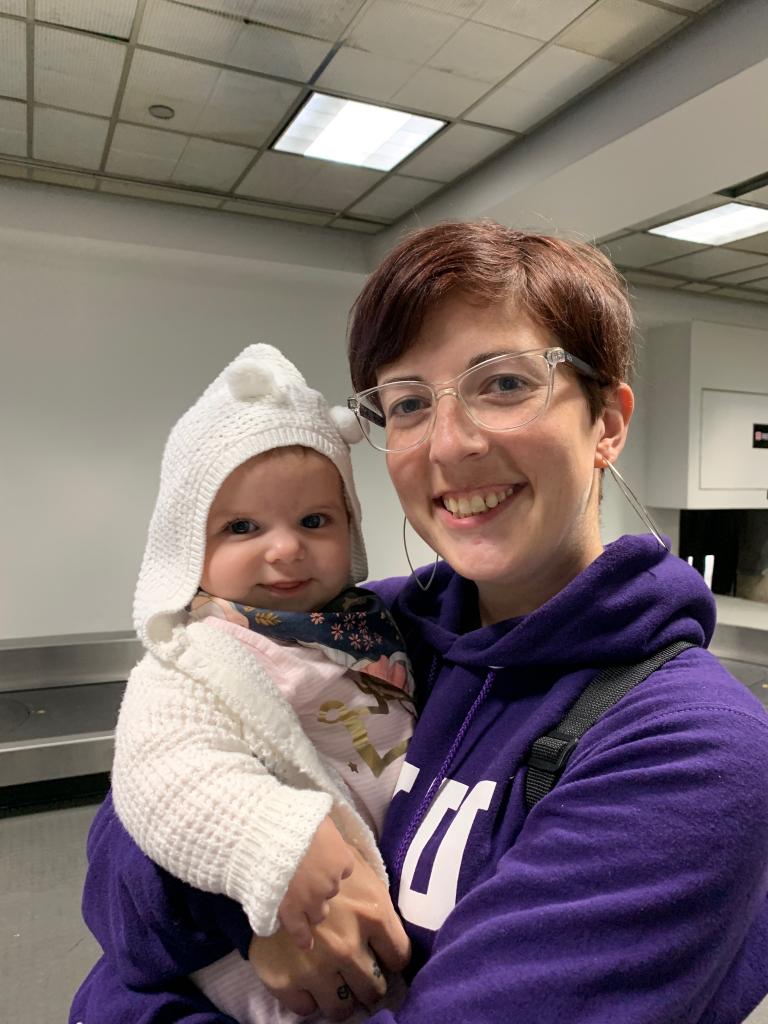 7 / 12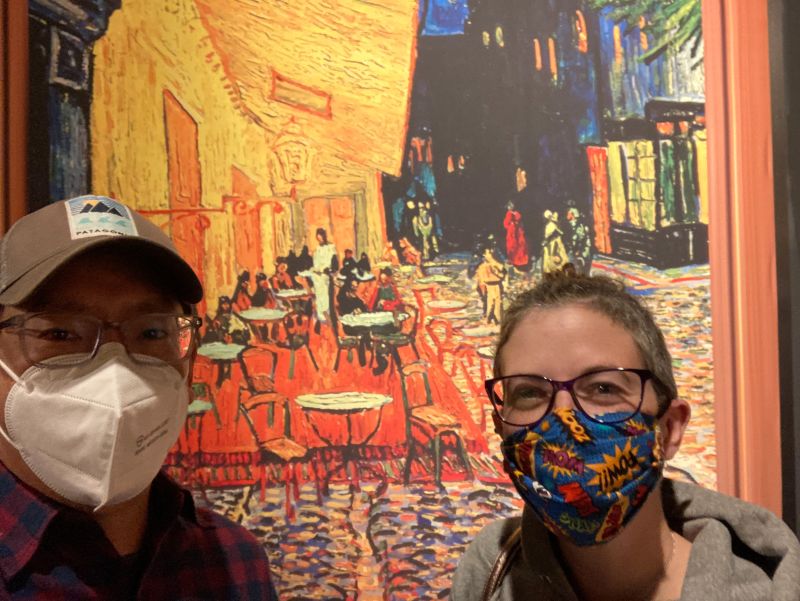 8 / 12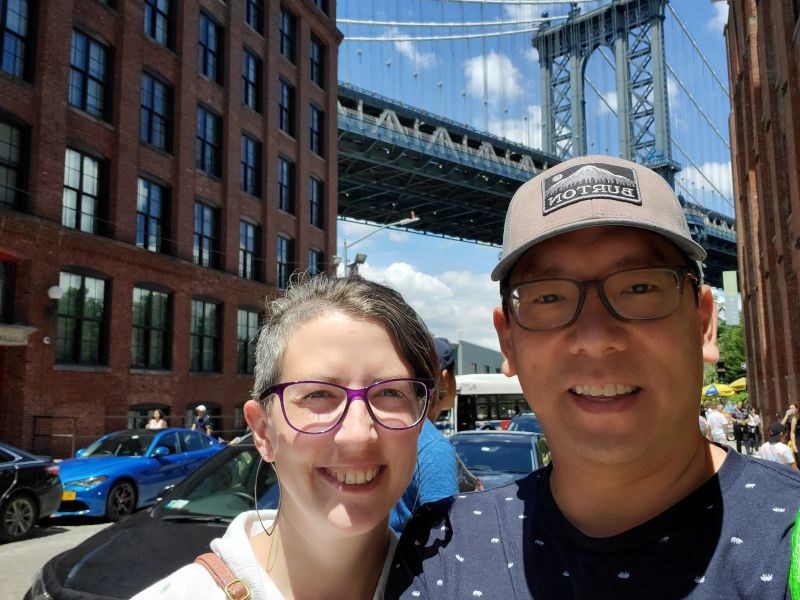 9 / 12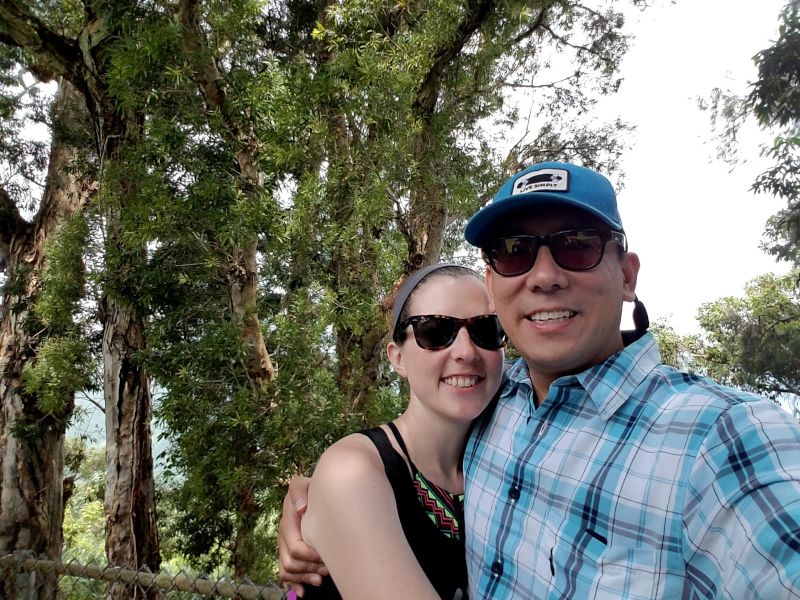 10 / 12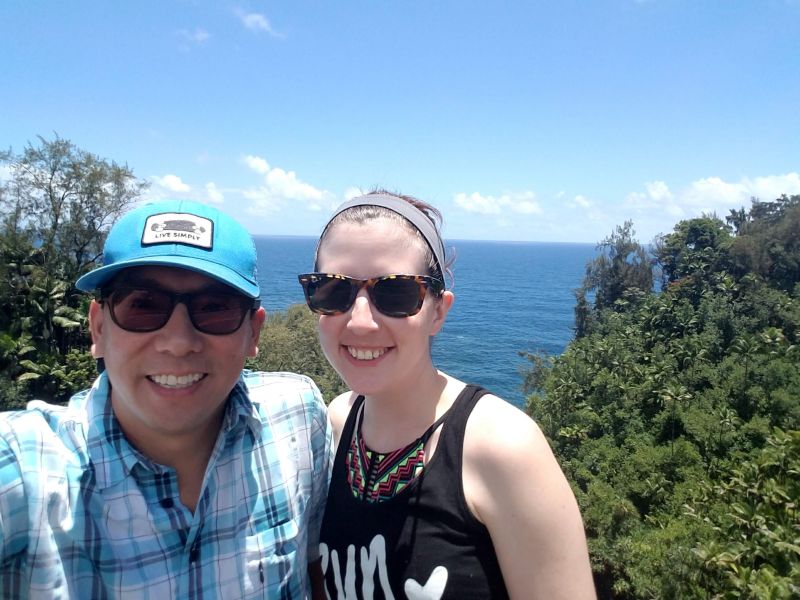 11 / 12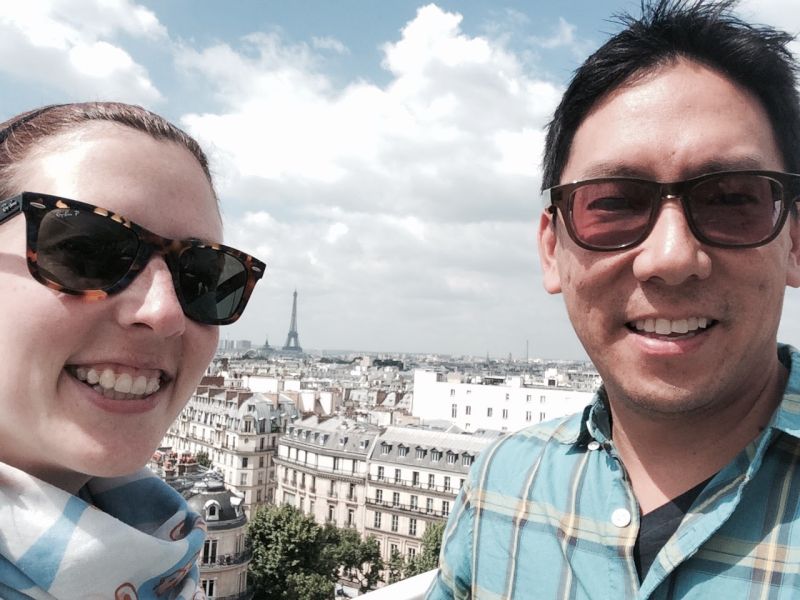 12 / 12
❮
❯
Our House and Neighborhood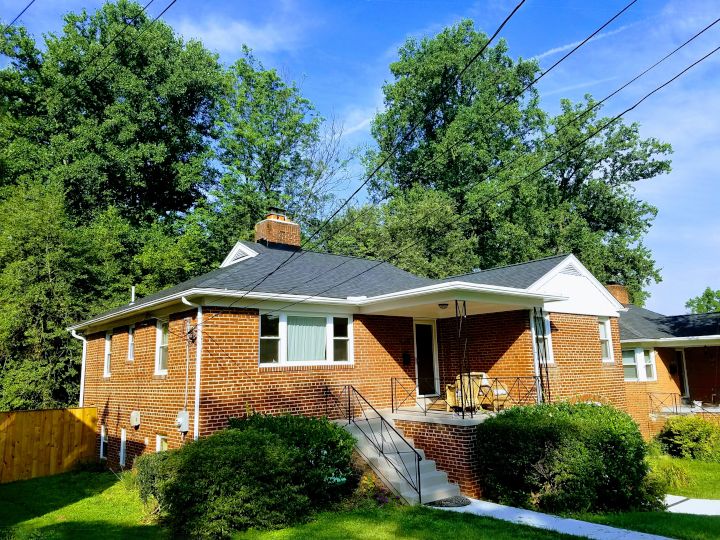 We live in Maryland in a nice little neighborhood. There's a park a few blocks away with a playground, basketball hoops, and a tennis court. There's also a Free Little Library where neighbors drop off books and sometimes we find a good one to read. There are lots of kids in the neighborhood, and the elementary school is a short walk away.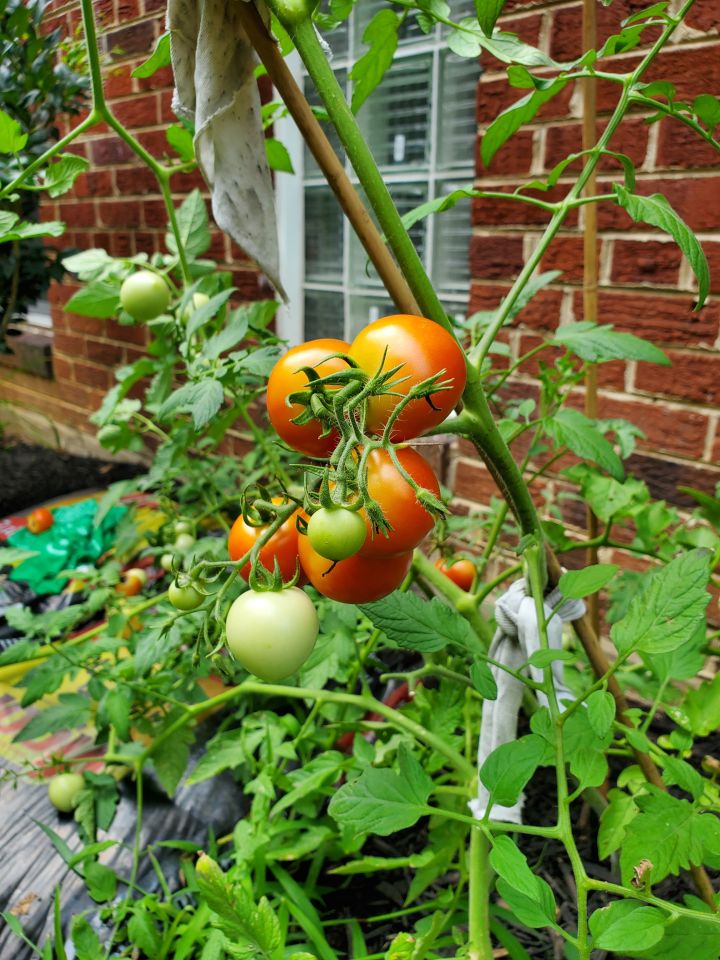 The neighborhood is also diverse in lots of ways. There are lots of seniors whose families grew up here and lots of young families with school aged children. Our neighborhood is wonderful in its racial diversity as well. The people that live on our block are all very friendly, and we'll often be chatting on the sidewalk or watching our dogs say hi to each other. We also all decorate our homes with lights for Christmas. In the summer, it's not uncommon for us to share tomatoes or other vegetables that we have grown in our backyards.
Our home is small and cozy with three bedrooms and a guest room. We also have a fenced in backyard with a small bonfire pit that we enjoy on cool autumn days.
Our Extended Families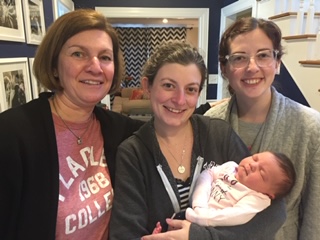 We see our extended families regularly as they only live a couple hours away.
We spend the holidays with our extended families. For Thanksgiving there is usually a big family dinner with a turkey (or two!), mashed potatoes, stuffing, and gravy. There is also a big Christmas Eve dinner with ribs and gumbo and then we do small gatherings on Christmas Day. Christmastime is filled with lots of delicious food, cookie-making, and hanging out together in our PJs.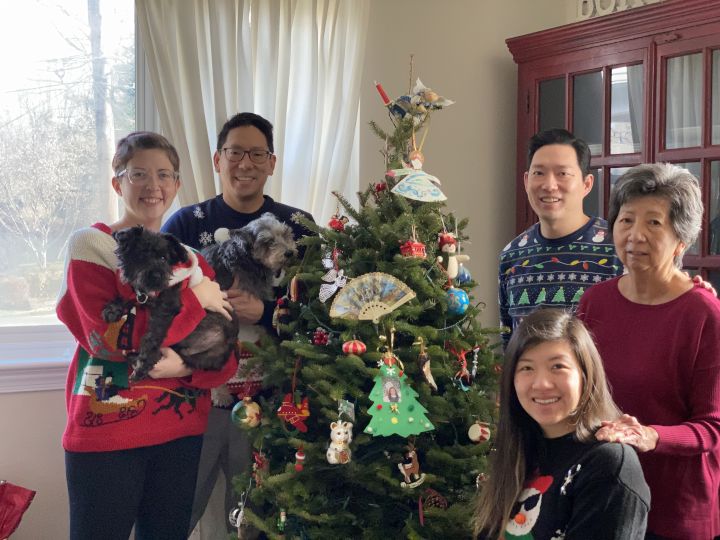 We also love to travel with our extended family. We have recently explored Hawaii, Greece and Turkey. Julia also traveled to the Bahamas with her sister and her niece, Ava, when Ava was just 6 months old. It's never too early to start seeing the world! From time-to-time we will also spend time with Mike's family down at the Jersey Shore. It's a nice family friendly place where kids can run and play with all their cousins.
Our extended family is caring, welcoming, and always willing to lend a hand or help out. Everyone in our extended family is very supportive of our adoption plan and cannot wait to love (and probably spoil a little bit) this child as a member of their family.
From Us to You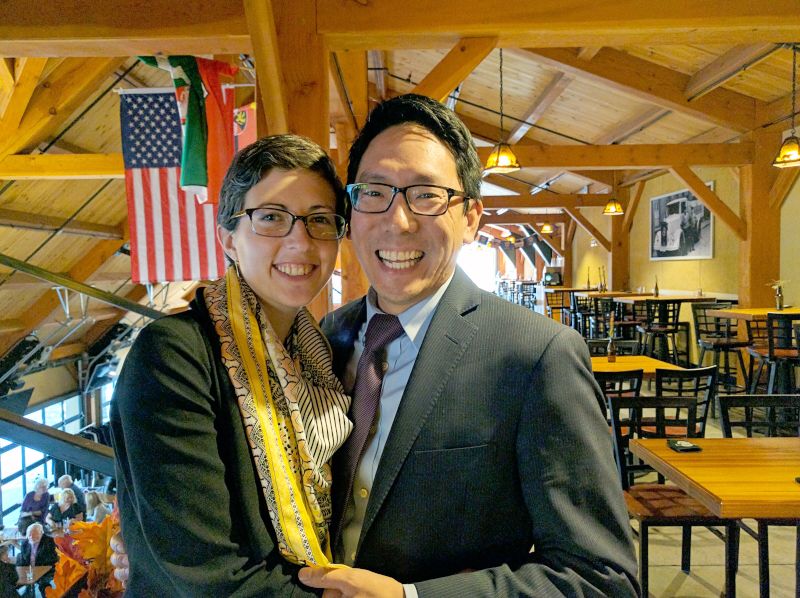 Thank you so much for taking the time to get to know us and for considering us for the incredible honor of welcoming your child into our family. Our hearts are eagerly awaiting the child who will give us the gift of becoming parents.
We first met in the popcorn line at a movie theater in 2011. We were both there in a large group from our church to see the movie "X-Men: First Class." When we walked back into the theater, others in the group assumed we were together, so they moved seats so we could sit next to each other. We chatted before and after the movie, and Mike walked Julia home. Julia walked into her apartment and immediately told her roommate, "I'm pretty sure I just fell in love." Four years later, we were married outside in front of a little gazebo surrounded by our friends and family. We have been married for 6 1/2 years and love our little family (we call it our "pack") with our dogs, Abby and Luna. We are so excited to welcome a child into our lives to expand our pack.
Over the past 10-11 years together, we have weathered many storms, both as individuals and as a couple. While these times were difficult, we strongly believe that they taught us more about who we are and they prepared us to be a strong parenting team. In good times and bad, Mike is steady. He shows his love through acts of service and is always ready to do what needs to be done. Julia is fiercely devoted to those she loves. She has a passion for the underdog and has a fiery "mama bear" instinct. She shows her love through physical affection and quality time. We balance each other out while also challenging each other to continue growing and learning.
When we dream about the future, we envision a big happy family with multiple children and multiple dogs. We see a home that is brimming with love, energy, and peace. We want our children to bring their friends home with them for snacks after school because it is a place where everyone feels welcome, known, and accepted. Our dreams are filled with cozy cuddles around the fire, cheering loudly on the sidelines of a soccer game in the rain, and summer water balloon fights in the backyard. Our dreams are also filled with holding our children as they cry over their first heartbreak, reining ourselves in when we want to help but know that our child needs to make decisions and mistakes for themselves, and leaning on each other when we make a parenting mistake. We are walking into this experience with our eyes and our hearts wide open. Parenting will be hard and messy and absolutely beautiful. We cannot wait!
We welcome you to be involved and invest in your child's life to the extent with which you feel comfortable. We will gladly share pictures, emails and stories that capture significant moments in your child's life. We are also open to setting up visits with our family so your child can know and love you. We will honor you in our home by always speaking highly of you and your decision with both our words and our actions. Your decision is significant and we recognize that.
Thank you for considering us. We hope and pray that you find peace as you make this decision.
Mike & Julia
Favorites
Actor
Mark Wahlberg
Tom Hanks
Actress
Anne Hathaway
Dame Maggie Smith
Animal
Giant Panda
Red Panda
Author
Patrick Lencioni
Jason Reynolds and Paolo Coelho
Book
Good to Great
A Tree Grows in Brooklyn
Candy Bar
Snickers
Reese's Sticks
Childhood Memory
living in Singapore
Dancing and making cookies with my mom and sister
Childhood Toy
G.I. Joe
Lite Brite
Children's Book
Where the Sidewalk Ends
Lion in the Night
Classic Movie
Top Gun
My Fair Lady
Day of Week
Monday
Thursday
Dessert
Key lime pie
Homemade funfetti cupcakes
Dream Car
Toyota Landcruiser
Ford F150 (Harley Davidson edition!) in black
Dream Vacation
Maldives
Any new city good for exploring by foot
Family Activity
Walking with the dogs
Walking in nature with our dogs
Flower / Plant
Bamboo
Daffodil
Form of Exercise
Cycling
Yoga
Game
Ticket to Ride
Monopoly Deal
Hobby
Biking
Crossword puzzles
Holiday
Christmas
Thanksgiving
Holiday Song
Hallelujah Chorus
Don't Save It All for Christmas Day
Holiday Tradition
Eating cheesesteaks on Christmas Eve
Reading The Gift of the Magi with family under the covers on Christmas Eve
Ice Cream
Mint chocolate chip
Vanilla with peanut butter swirl
Junk Food
Movie Theater Popcorn
Ruffles with french onion dip
Leisure Activity
Skiing
Jigsaw puzzles
Magazine
Motor Trend
Women's Running
Memory with a Child
Playing on the beach with big extended family
Meeting my niece Ava in the hospital when she was just a few hours old!
Memory with Spouse
Going canoeing with our dogs
Taking a motorcycle class together
Movie
Fast and the Furious
Lord of the Rings
Movie Munchie
Popcorn
Milk Duds & buttery popcorn
Movie Quote
"But you know, happiness can be found even in the darkest of times, if one only remembers to turn on the light."
Musical Group
Needtobreathe
Dave Matthews Band
Olympic Event
Bobsledding
Rowing
Play
Hamilton
Inherit the Wind
Poet
Walk Whitman
Shel Silverstein
Quality about my Spouse
Dedication to helping others
Steadiness
Quote
Never doubt that a small group of thoughtful, committed, citizens can change the world. Indeed, it is the only thing that ever has.
This above all: to thine own self be true.
Restaurant
Shake Shack
Le Diplomate
Sandwich
Italian Hoagie
Turkey Gobbler from Wawa
Scripture
Never doubt that a small group of thoughtful, committed, citizens can change the world. Indeed, it is the only thing that ever has.
Shopping Store
REI
Any bookstore
Song
"The Heart" by NeedtoBreathe
Summertime (Ella Fitzgerald & Louis Armstrong)
Sport to Watch
Football
Soccer
Sports Team
Philadelphia Eagles
US National Women's Soccer
Subject in School
Math
French
Superhero
Spiderman
Shuri (from Black Panther)
Thing to Cook
Pulled Pork
Christmas cookies
Tradition
Christmas presents
Spending the week between Christmas and New Years with family
TV Show
Chicago Fire
Jeopardy
TV Show Character
Josh Leyman
Olivia Pope
Type of Music
Pop
90s hip hop
Vacation Spot
Lakeside
Kyoto
Get in Touch
Provide more information, so American Adoptions can connect you with this family.
---