1-800-ADOPTION
Thank you for viewing our profile
If you would like to learn more about us, please call 1-800-ADOPTION (2367846), fill out the form at the bottom of our on-line profile page, or email us at bp_information@americanadoptions.com.
To revisit our on-line profile page and view our profile video at American Adoptions, simply use your mobile phone to scan the QR code on the right. We are looking forward to hearing from you!
Austin & Priscilla
To us, adoption is a pure form of God's blessing to become parents. We truly are humbled and thankful that you have even taken the time to read our profile! Both of us have so much love and compassion to share, which I am certain will make us exceptional parents. As you consider our profile, we hope you will see the loving memories we will make as a family.
About Us
Job
Lieutenant Colonel (US Army)
Stay-At-Home Wife/Nuclear Medicine Technologist
Education
Criminal Justice
Healthcare Administration
Relationship
Legally Married
Cultural Heritage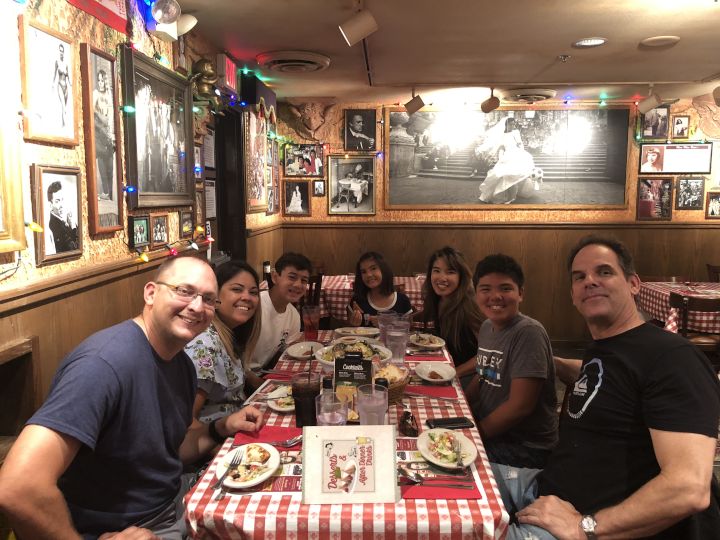 We enjoy and appreciate being a part of a multi-cultural family. We are blessed to have not only our American traditions but Priscilla's Filipino background and heritage. Priscilla's mother is a first-generation American citizen born in the Philippines. We often celebrate the Filipino culture through our love of her mother's cooking. We often incorporate our American cuisine with traditional Filipino foods such as lumpia, pancit, and various Asian stews and soups into our holidays, birthdays, and family gatherings.
Our hope is to show a child to appreciate their own culture and heritage. We are blessed with a great number of friends and family of various ethnicities that would make great role models for a child. We aim to teach a child to understand and appreciate their culture with open questions and valuing their ancestors' history.
As parents, we plan on exposing a child to not only to the American and Asian cultures that we both were raised in but to their own heritage so that a child understands we are all different but loved equally and without prejudice.
Pets
One of our favorite memories was introducing Scout into our family in August 2021 and since then we could not imagine life without him! As soon as we brought him home from the pet store, he was immediately embraced by all of our family including our nieces and nephews. 
Scout is so great with our nieces and nephews and I know Scout will have the same excitement with your child. He is so social and loveable, I know your child will be truly protected and loved by our Scout.
Scout is a lovable and most playful nine-month-old Shihpoo puppy. He loves adventures and is always looking for a new friend. He enjoys hiking with us; enjoys the dog park in the afternoon with his friends; and loves visiting family. Scout fits perfectly into our family and is truly important to both of our lives because he shows constant affection, provides daily companionship, as well as endless entertainment.
Scout is so great with our nieces and nephews and I know Scout will have the same excitement with your child. He is so social and loveable, we know this child will be truly protected and loved by our Scout!
What it Means to Become Parents
We've been married for thirteen years and from the first days of our marriage, we knew we wanted to become parents and expand our family. Being a parent means providing unconditional love to a child and raising them with all the security, comfort, and nurturing they could ever need. One of our goals is to give a child all the necessary tools and love they need to succeed in life and to know they should always pursue their dreams despite life's obstacles.
For us, becoming parents has always been a dream of ours. Throughout each of our careers, we have had the privilege and opportunities to work with children of all ages, whether that is through helping them along their health journey or teaching them in a classroom setting. As parents, we are passionate about guiding a child by offering our support, patience, role modeling, most importantly love. We are truly excited about being parents and humbled by the opportunity that awaits.
We have already created wonderful and fun memories with our nieces and nephews and watched them grow. However, should we be blessed with a child of our own, we know we will create even more loving memories that a child will remember for the rest of their life and eventually pass on to children of their own.
Photos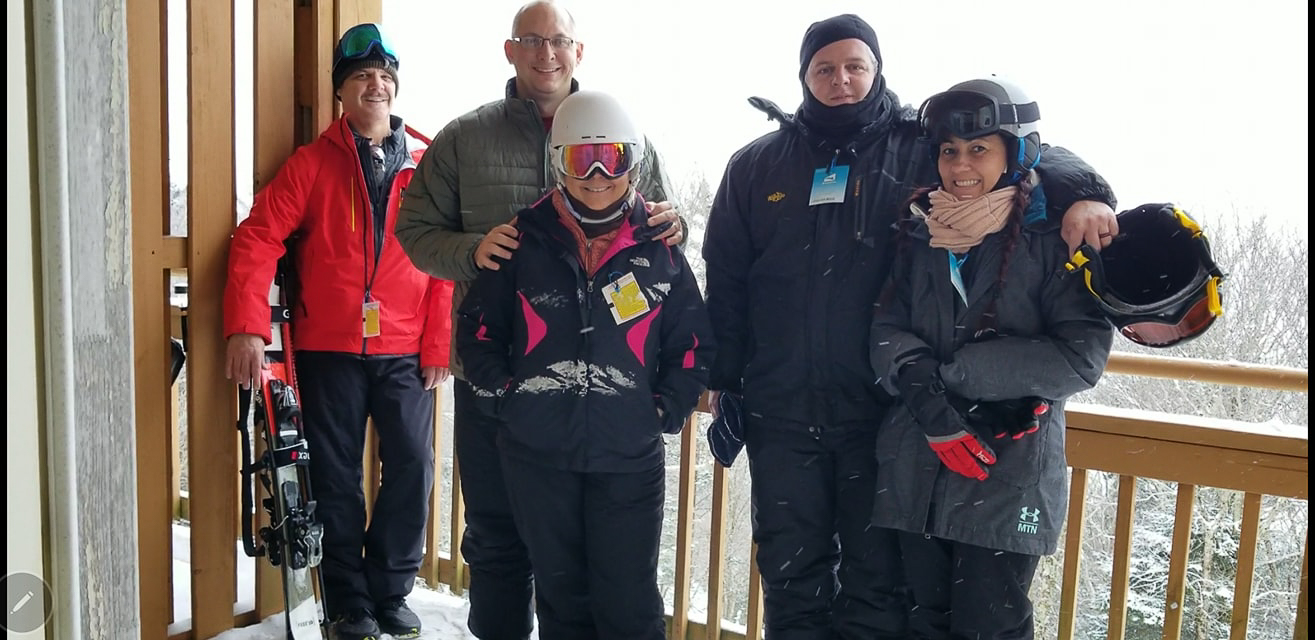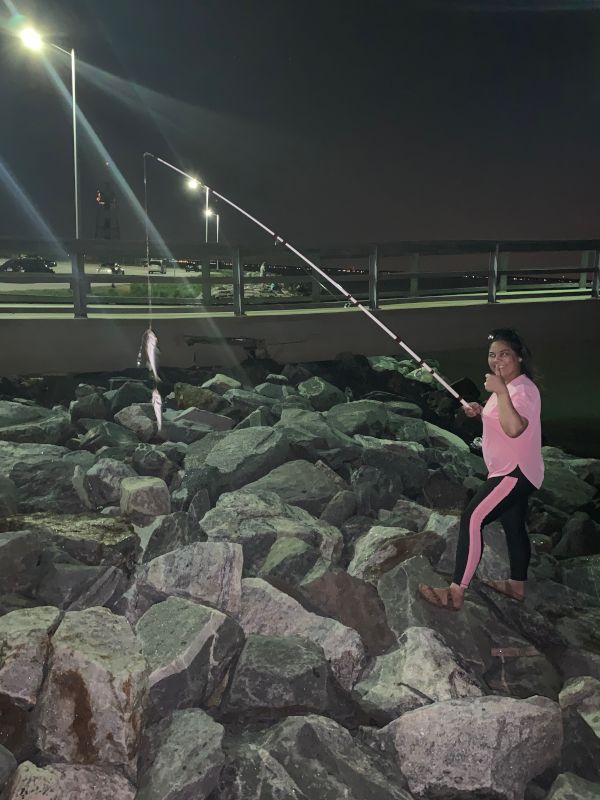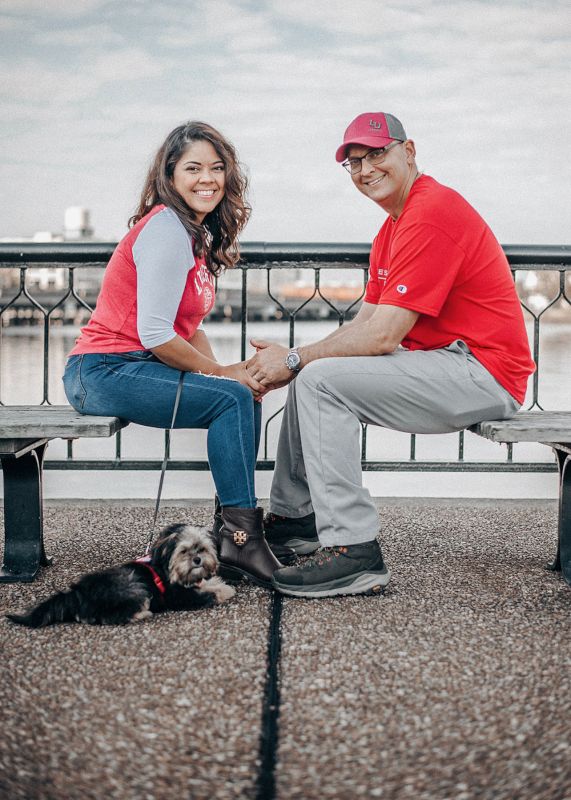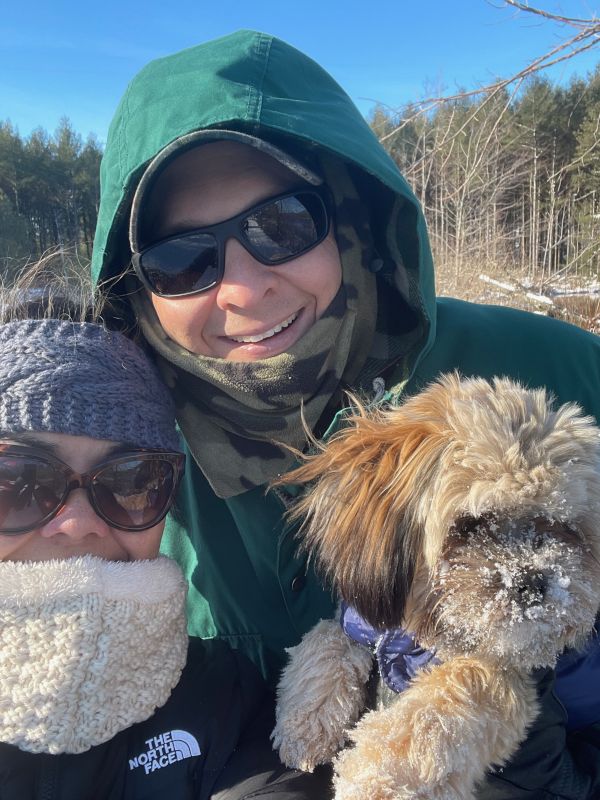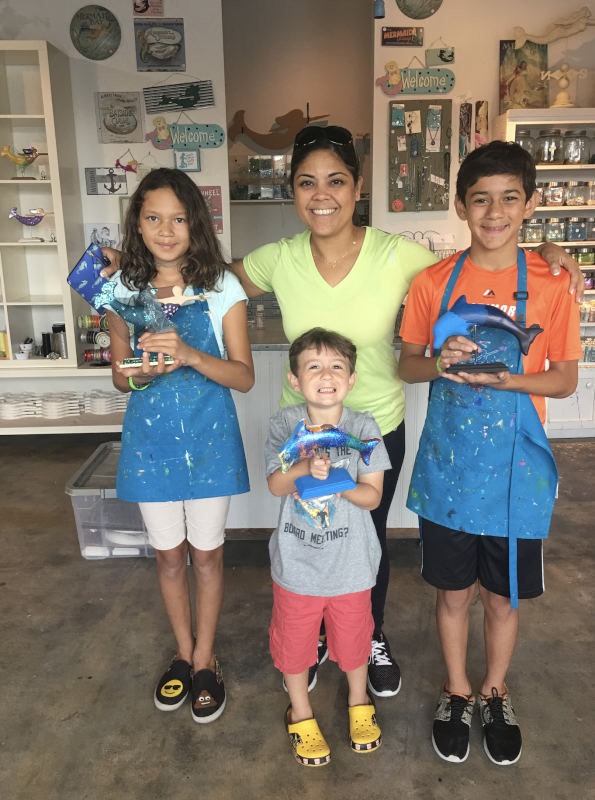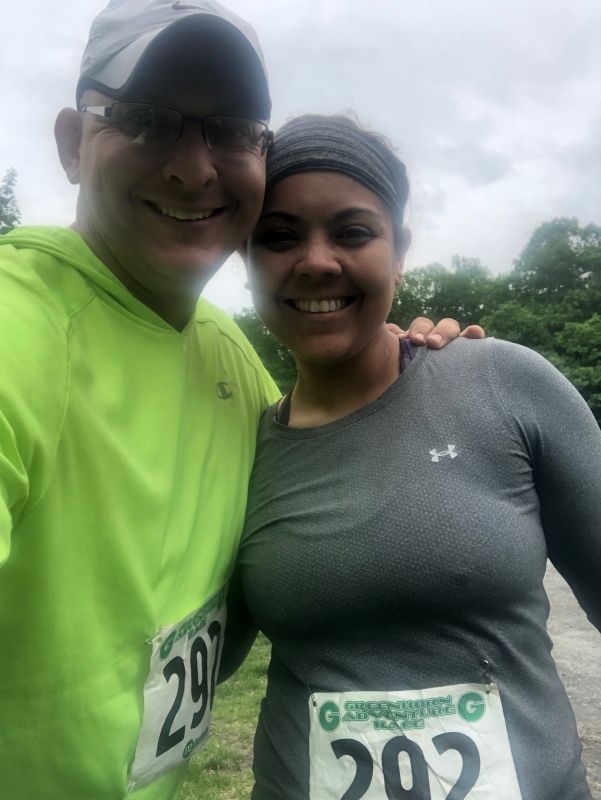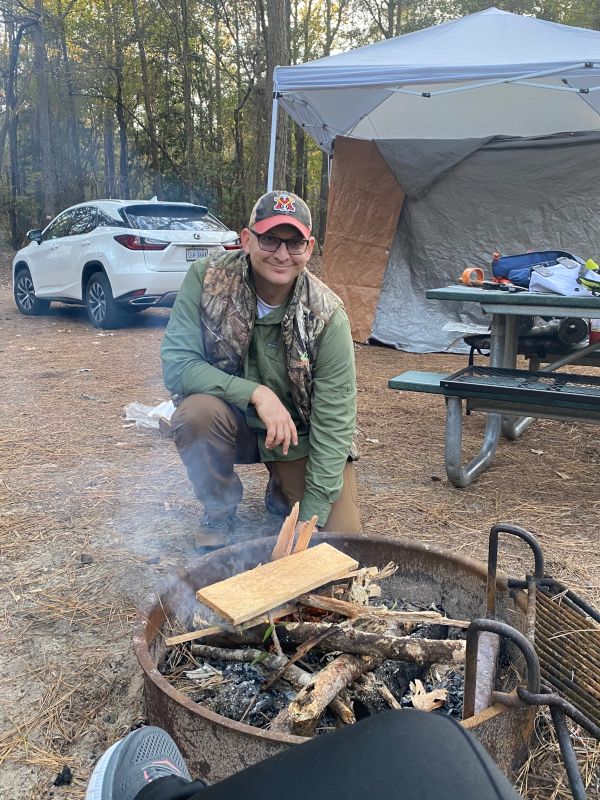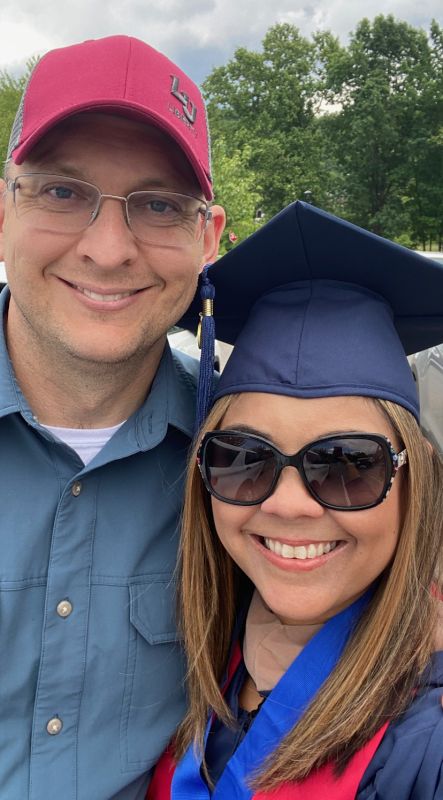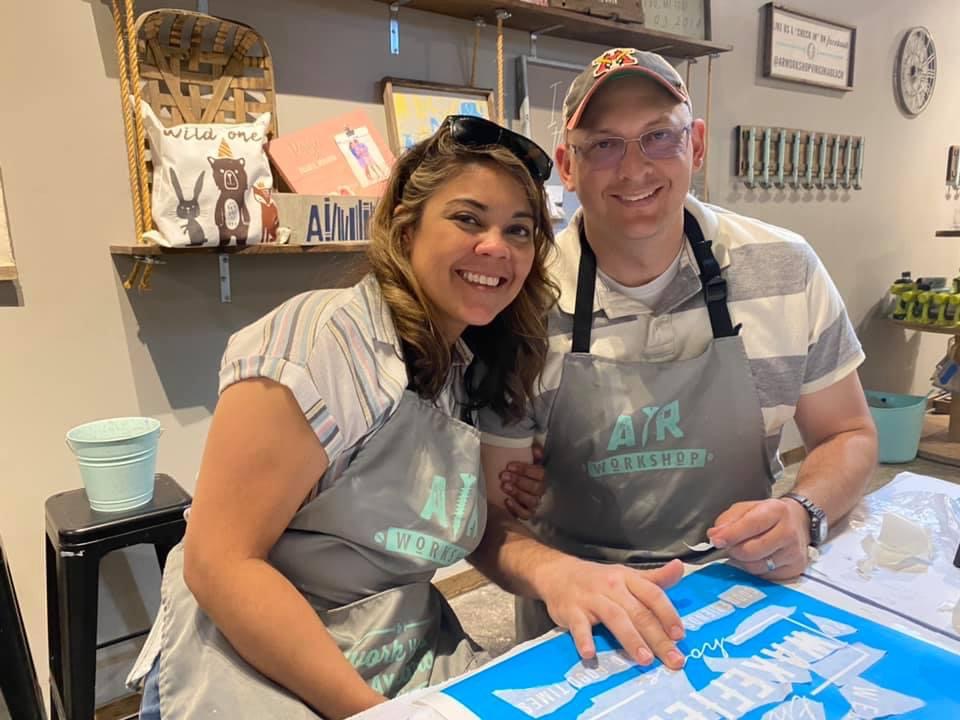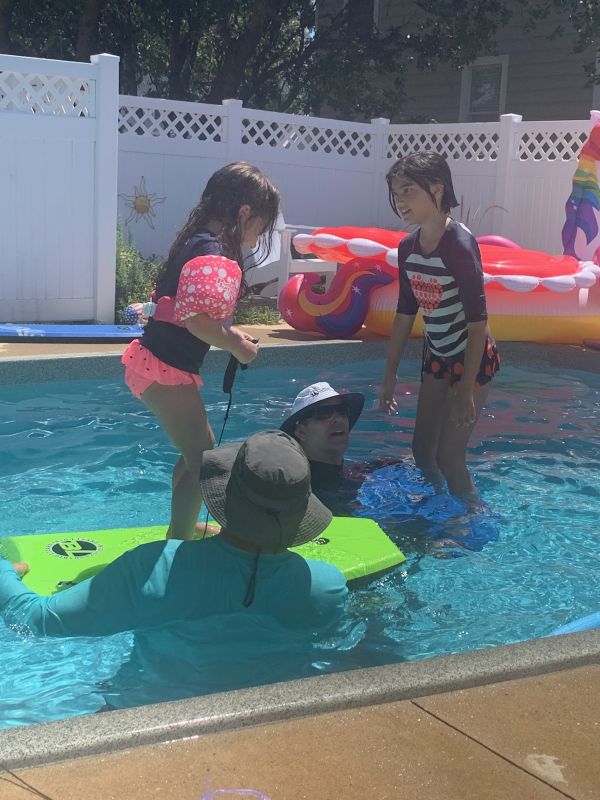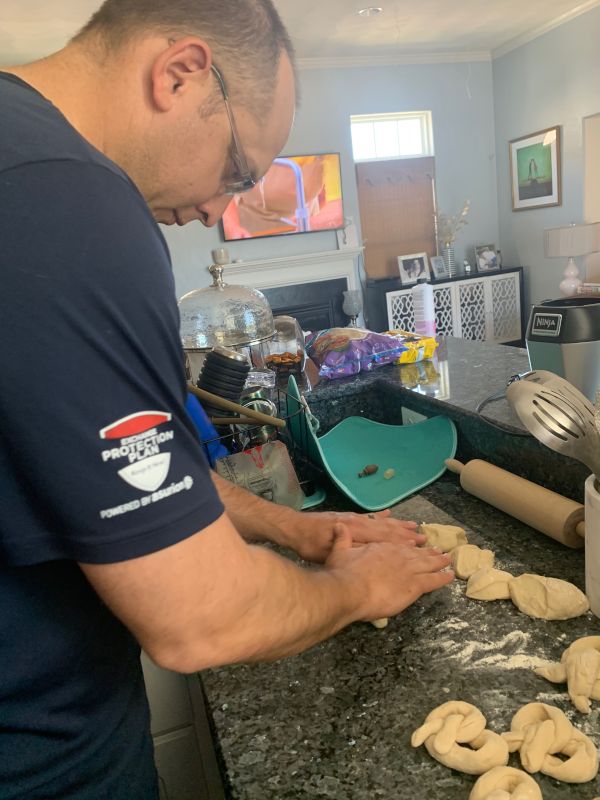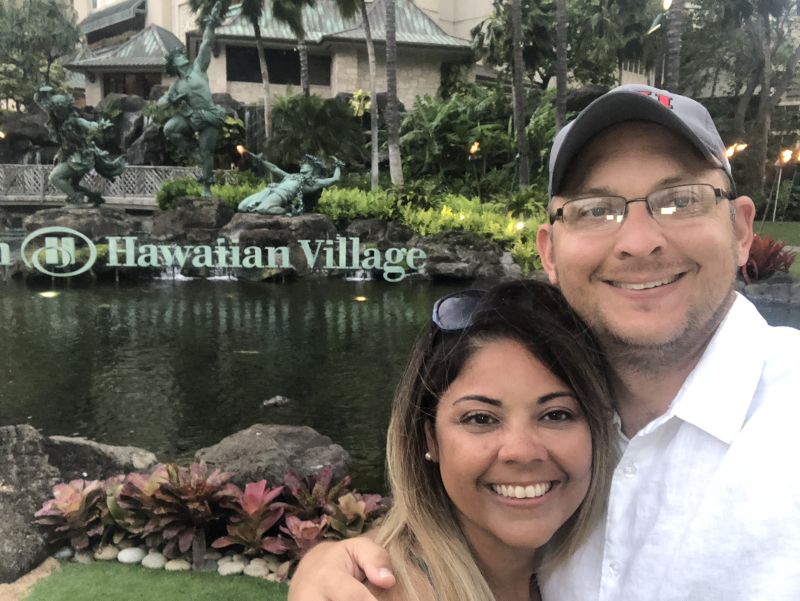 ×
1 / 12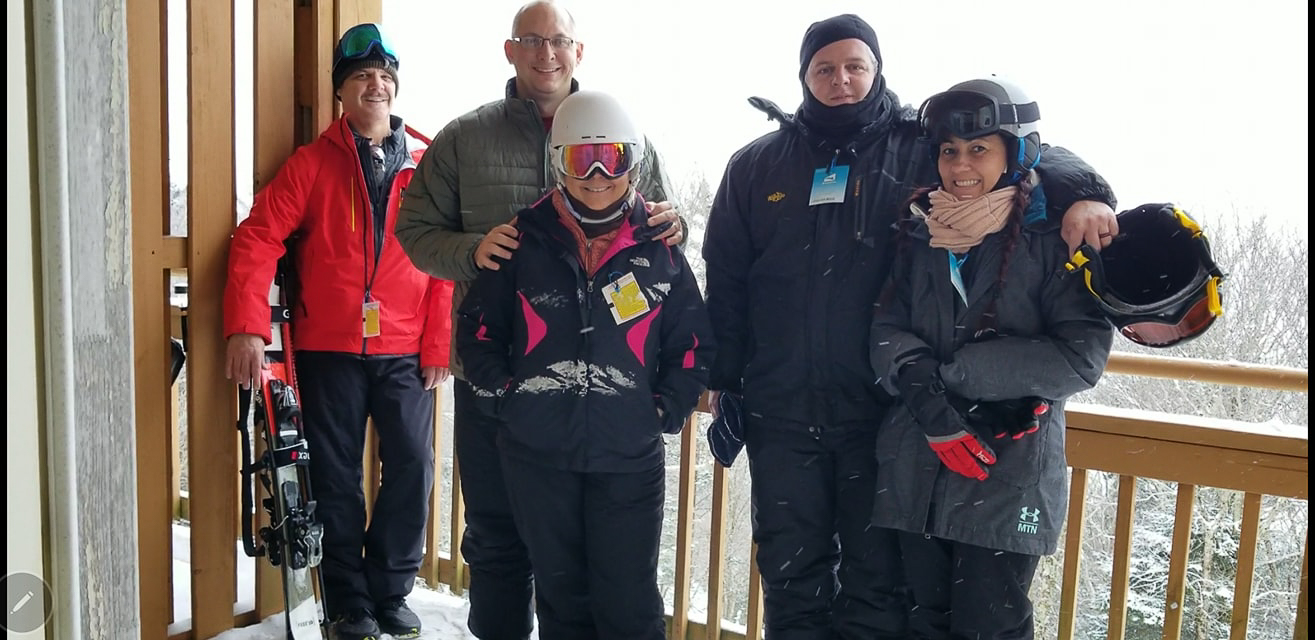 2 / 12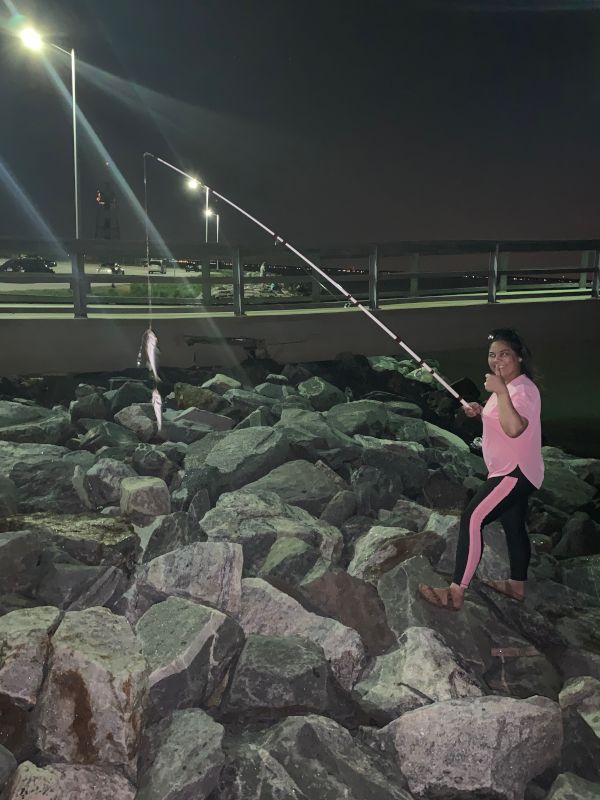 3 / 12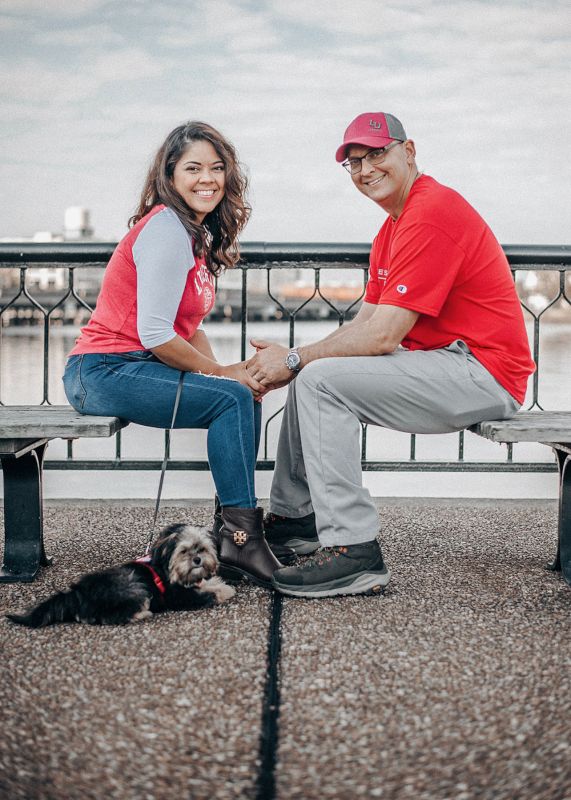 4 / 12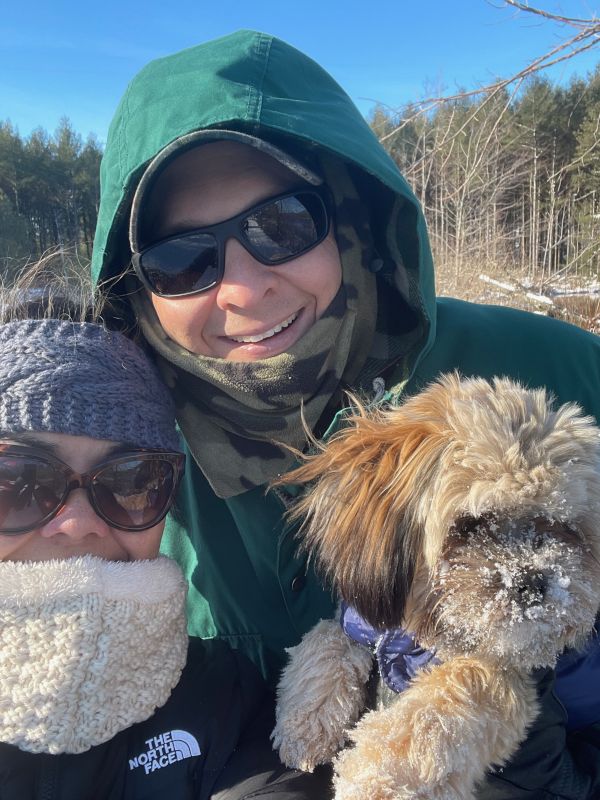 5 / 12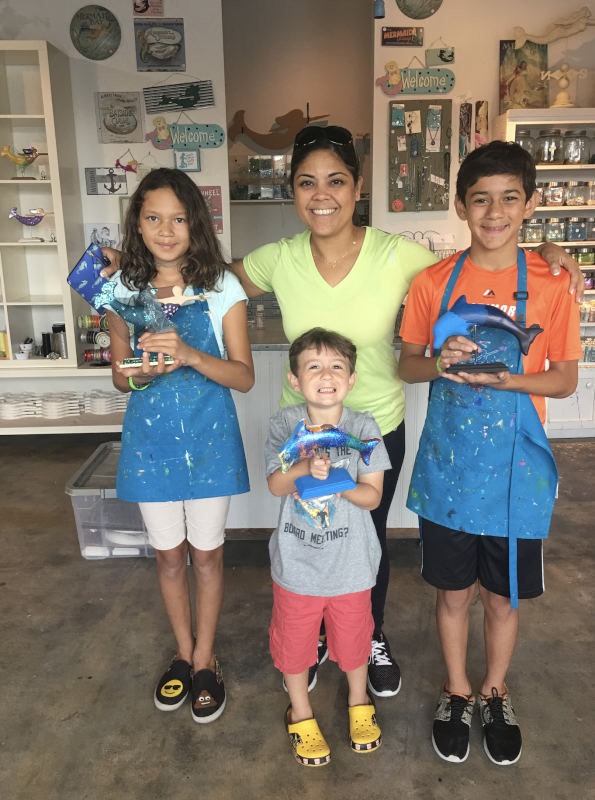 6 / 12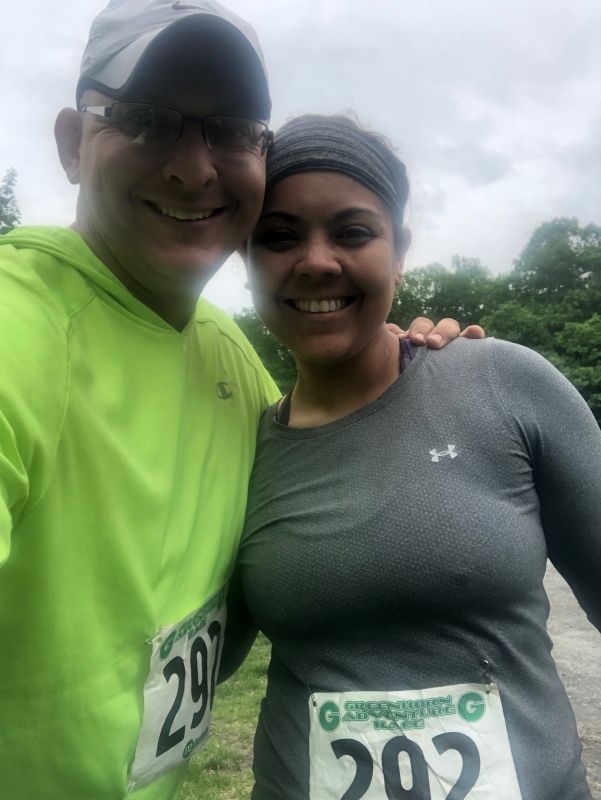 7 / 12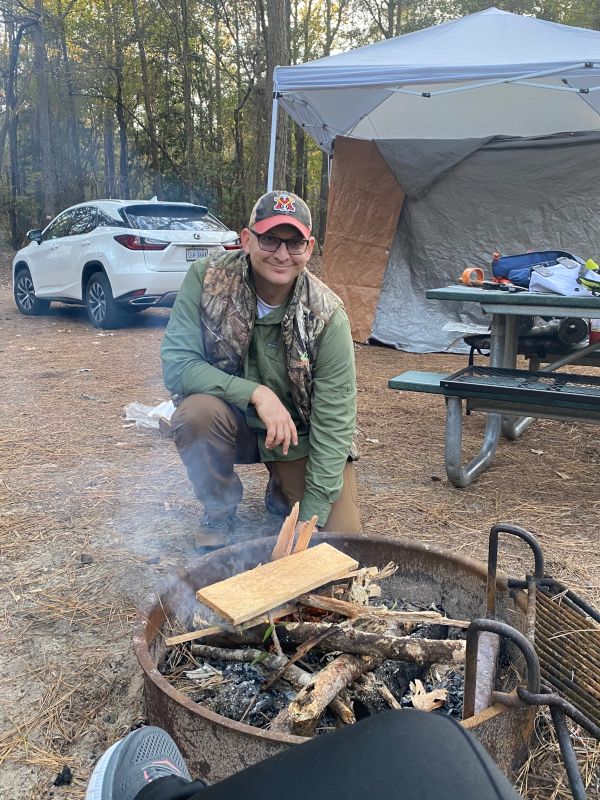 8 / 12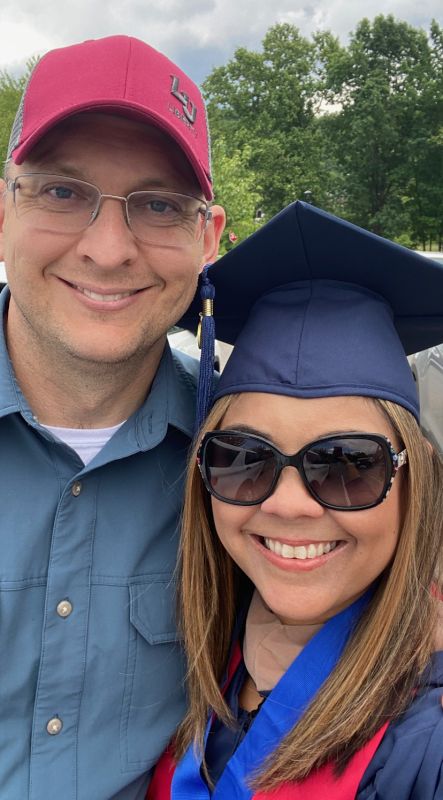 9 / 12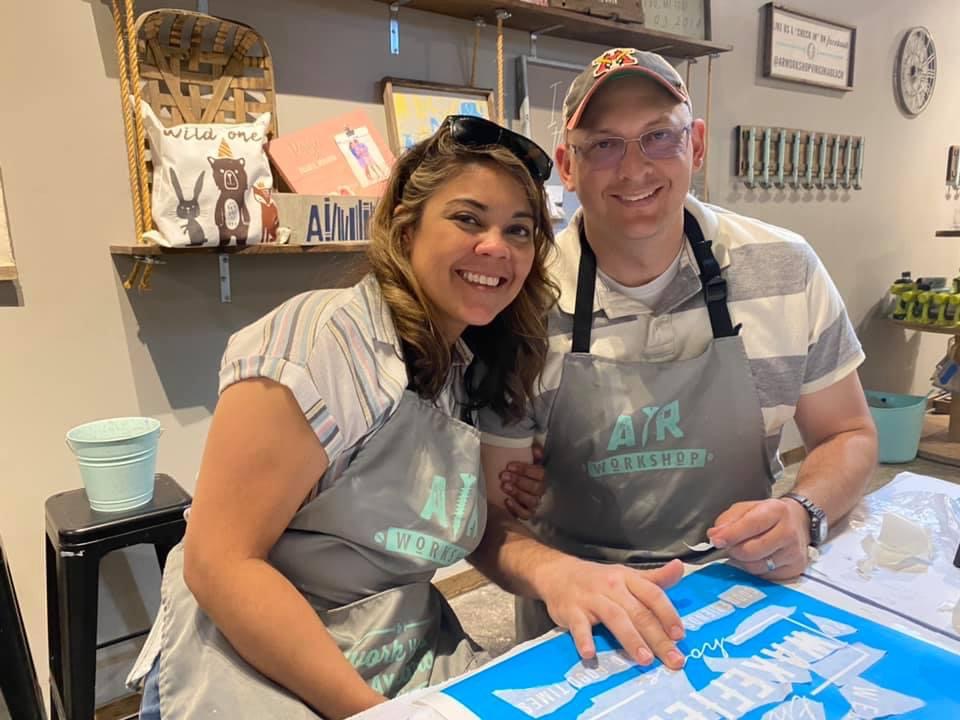 10 / 12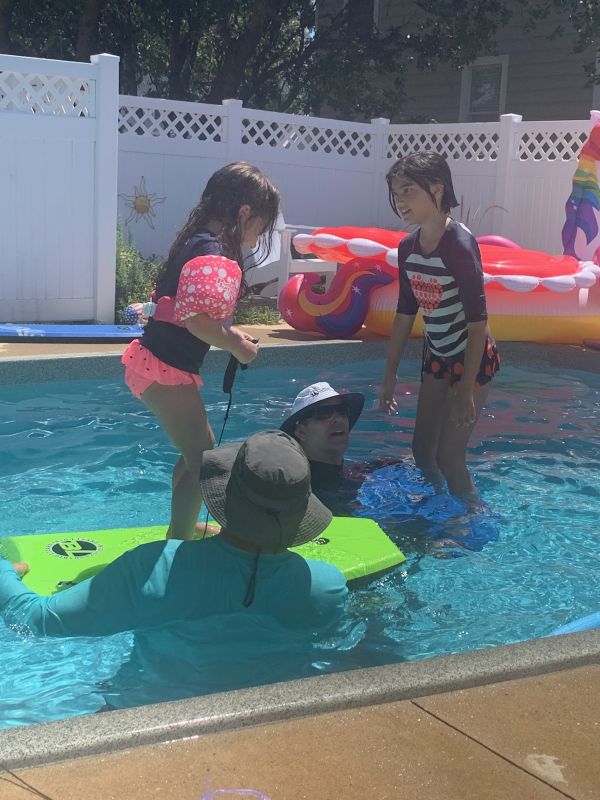 11 / 12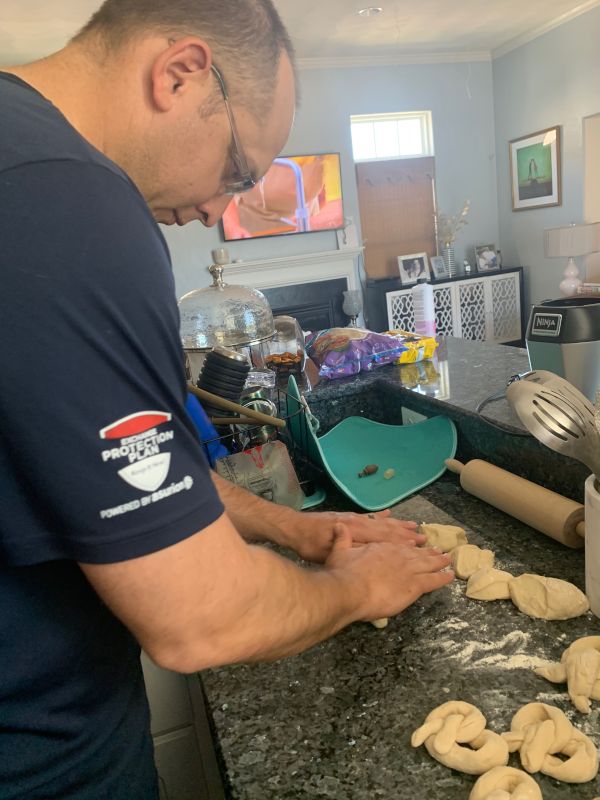 12 / 12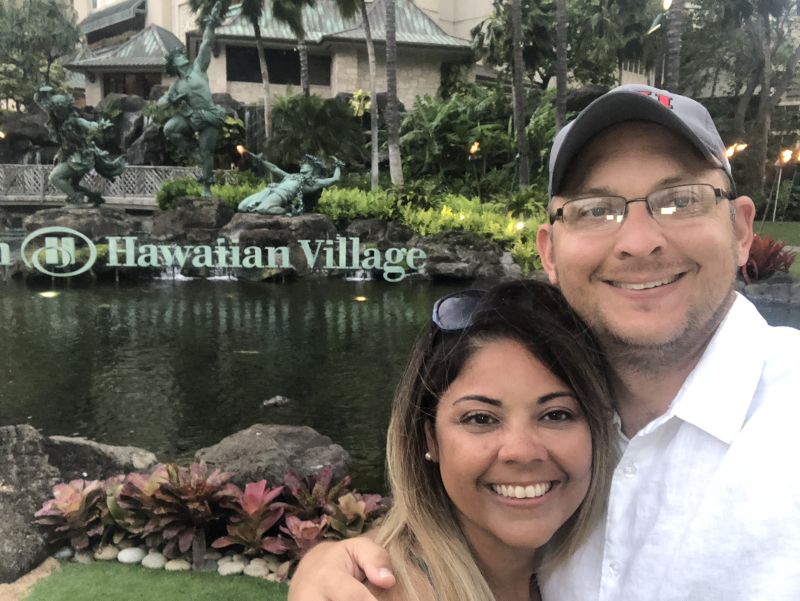 ❮
❯
Our Extended Families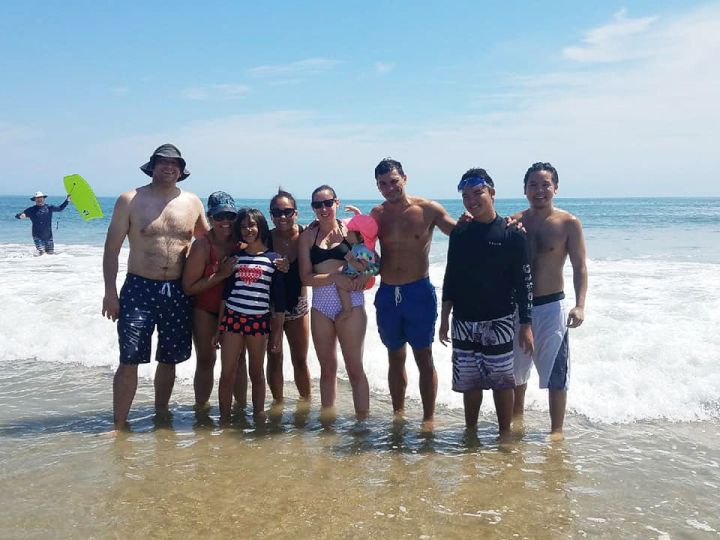 We look forward to our weekends. Most weekends we get to spend it with our family, particularly with our niece and nephews. On most Saturday mornings, you will find us cheering on our nephews' at their soccer games, watching our niece practice her gymnastics on her floor mat, and cooking a big dinner with my sister for the family.
Family traditions we carry and hold dear are the entire family sitting around the table devouring Priscilla's mother's Filipino food. We hold true to our Christian faith and believe faith is an important aspect of our lives.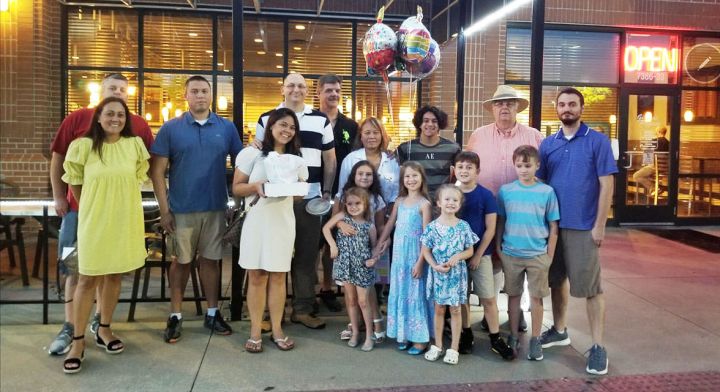 Priscilla admires Austin's love of the outdoors, sports, and the excitement he gets doing outside activities with his nephews whenever he gets the opportunity. Austin adores Priscilla's love of music and getting to be creative with her niece; whether that is making slime or dancing to Just Dance.
We know this child will grow up with cousins who will love them to their fullest and provide a fun playful outlet for them to enjoy. Our families could not be more supportive of our adoption journey and the excitement that one day we will be able to expand our family with a child of our own!
Our House and Neighborhood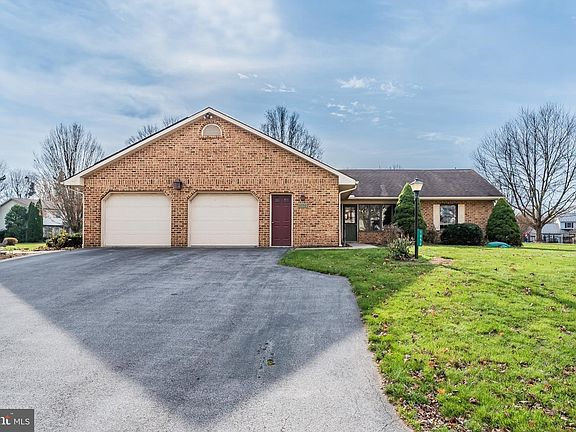 Our neighborhood is diverse and sits in the middle of a quiet cul-de-sac that has children of all ages, several pets, and very welcoming neighbors! We are blessed to live so close to schools and local parks where we can play tennis, take our puppy for long walks, and with large playgrounds perfect for children to play in!
During the winter months, there is an open ice skating rink just minutes from our house where local kids and those young at heart can play ice hockey or ice skate on a winter day.
We live in the kind of town where everyone lines the sidewalks for the local parades, whether it's Christmas, Veterans Day, or Memorial Day. Every year, our town also holds a festival where thousands of people come out to commemorate the day our town was burned during the Civil War, complete with reenactors and even a simulated burning of the town courthouse. Our town is on the smaller side, but there are so many activities and opportunities for families and children of all ages to enjoy.
From Us to You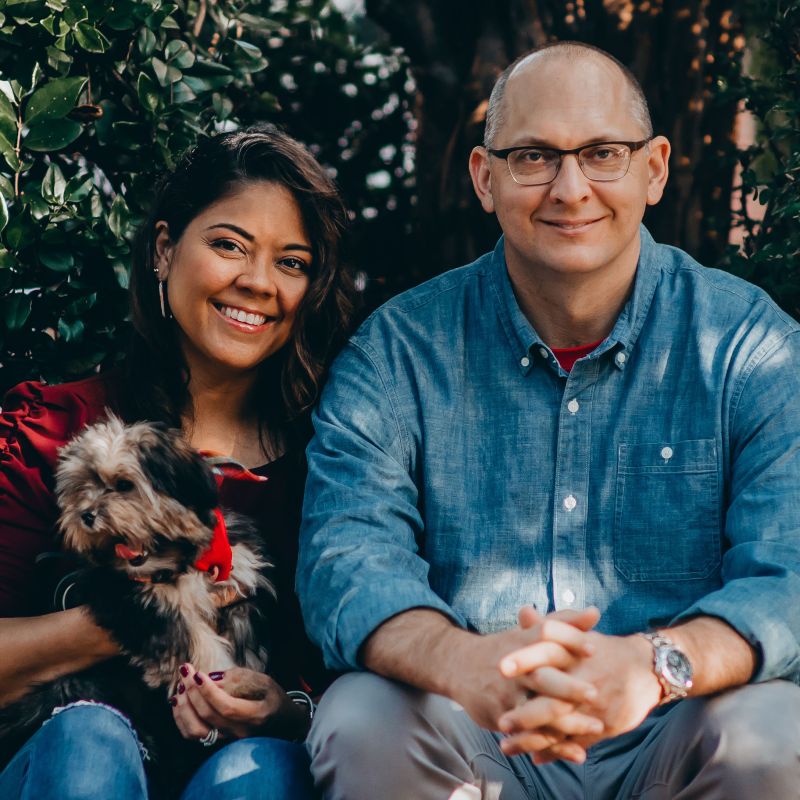 Firstly and most importantly, we want to thank you from the bottom of our hearts for taking the time to read and learn about us. We can't imagine what you are going through right now but just know you are loved. We understand that life gives us difficult situations and sometimes we must make tough decisions. Just know that we believe you are truly remarkable already for your bravery and strength as you consider adoption for your child. Words can not describe how truly excited we are to become parents and we thank you for taking the time to get to know us.
We have been married for 13 years and our love for each other continues to grow each and every day. We have a little nine-month-old Shihpoo named Scout, who can't wait to be a big brother to a child. Scout has the most loveable demeanor and is always looking for a buddy!
For a future child, our goal is to provide a loveable, secure, and family-oriented environment. We want them to grow to appreciate themselves as individuals and appreciate their culture and family history. As a Christian household, we want to teach a child that God is with them always and to rely on Him in every situation. We will raise a child in a Christian household like we were both raised in. One of our priorities is to provide the opportunity for a child to receive the best education and all the tools a child needs to succeed in life and fulfill the desires of their heart.
We both have a strong work ethic, but we also believe in the importance of work-life balance. We both appreciate and love being outdoors. Whether it is a day at the beach, kayaking in warm weather, or hiking new trails; we enjoy being active and pursuing new adventures. We both have worked hard and completed a four- hour adventure race together where teamwork was critical. This race taught us that even though it seemed never-ending and we were never gonna finish, we did and felt extremely proud of ourselves. We want to teach a child that while some things may seem impossible does not mean they can't be accomplished. Determination, dedication, diligence will allow them to reach their dreams. We want to show a child that hard work pays off and the end result will provide them with a greater sense of reward that no one else can give them.
We each have great extended families who are willing to drop everything to help anyone inside or outside the family. Our families make it a point to throw big celebrations for birthday parties and holidays. It is important to get together on a regular basis for family dinners and game nights. Each of our families are extremely supportive of our decision to adopt a child. They are already talking about babysitting and caring for the child. We are very family-oriented and our families offer such an immense amount of support and love. We are excited to instill the importance of our family values in a child of our own.
Our goal for adopting a child is to openly share the child's life moments with you if you desire. This could be through emails, photos, letters, or personal visits. We want the child to know about their adoption story and the amount of love it took for you to provide them with the best life possible. Your child will know that they are loved by you and how hard it was to make this decision to give them for adoption. No matter what, we want to honor your adoption decision by raising this childwith the best life possible with role models they can look up to and by providing them encouragement.
May God bless you always and offer you the peace only He can give. We know this decision is not easy but just know you have already made our day brighter by taking the time to even consider us.
Austin & Priscilla
Favorites
Actor
Kevin Costner
Dwayne 'The Rock' Johnson
Author
Tom Clancy
Colleen Hoover
Candy Bar
Reeses peanut butter cups
Snickers
Childhood Memory
Hunting with my grandfather
Playing tether ball with my brother and sister
Childhood Toy
GI Joe
Barbies
Classic Movie
Home Alone
Scream
Dessert
Cheesecake
Cheesecake
Disney Movie
Lion King
The Little Mermaid
Dream Job
Game and Fish Officer
College Professor
Dream Vacation
Yellowstone National Park
Europe
Family Activity
Hiking/Camping
Game nights
Flower / Plant
Blue Bonnets
Tulips
Food
Biscuits and gravy
Pizza
Form of Exercise
Biking
Running
Fruit
Pineapple
Watermelon and Strawberries
Game
Trivial Pursuit
Sequence
Hobby
Fishing
Playing the Guitar
Holiday
Christmas
Christmas
Holiday Song
I'll Be Home For Christmas
Last Christmas
Holiday Tradition
Secret Santa game with family
Christmas pajama parties
Ice Cream
Chocolate Brownie
Rocky Road
Junk Food
Chips and salsa
Chips
Leisure Activity
Exercise
Reading a Book
Magazine
Outside Magazine
Elle Decor
Memory with a Child
Fishing with nephews
Making slime for my neice
Memory with Spouse
Our trip to Hawaii
Skiing for the first time
Movie Munchie
Sour Patch Kids
Popcorn
Movie Type
Westerns
Scary and Comedy
Nursery Rhyme
Humpty Dumpty
Olympic Event
Track and Field
Swimming
Personal Hero
My Grandfather
Quality about my Spouse
Affectionate
Fun Loving
Restaurant
Mexican Restuarants
Texas Roadhouse
Sandwich
Tuna Fish Sandwich
Italian
Scripture
Ephesians 4:32, "Be kind to one another, tenderhearted, forgiving one another, as GOD in CHRIST forgave you."
"Do not be anxious about anything, but in every situation, by prayer and petition with thanksgiving, present your requests to God. And the peace of GOD, which transcends all understanding, will guard your hearts and minds in Christ Jesus." (Philippians 4
Shopping Store
Dicks Sporting Goods
Target
Song
"I think it's gonna be a long long time remix"
Sport to Play
Track
Softball
Sport to Watch
Track and Field, Football
Football
Sports Star
Patrick Mahomes
Joe Montana
Sports Team
Dallas Cowboys
San Francisco 49ers
Subject in School
History
Math
Superhero
Captain America
Iron Man
Thing to Cook
Cinnamon rolls
Italian food
Time of Day
Morning
Evening
Tradition
Weekend family dinners
Family dinner
TV Show
The Office
The Walking Dead
TV Show Character
Michael Scott
Rick Grimes
Type of Music
Country and Classical
Pop music
Vacation Spot
Hawaii
Outer Banks Beaches, North Carolina
Video Game
Call of Duty
Mario Brothers