1-800-ADOPTION
Thank you for viewing our profile
If you would like to learn more about us, please call 1-800-ADOPTION (2367846), fill out the form at the bottom of our on-line profile page, or email us at bp_information@americanadoptions.com.
To revisit our on-line profile page and view our profile video at American Adoptions, simply use your mobile phone to scan the QR code on the right. We are looking forward to hearing from you!
Matt & Cami
Hi! We are so excited that you are reading this! We are a loving and adventurous family whose lives center around our family. In our profile you can see some of the great adventures we've had as a family but most of our days are spent savoring the sweet moments at home with our kids. The pillow fights, dance parties, family dinners, and good night cuddles. We are open and accepting and full of love.
About Us
Job
Engineering Manager
Piano Teacher
Education
Bachelor's Degree in Physics
Bachelor's Degree in Human Development
Relationship
Legally Married
Our Adventures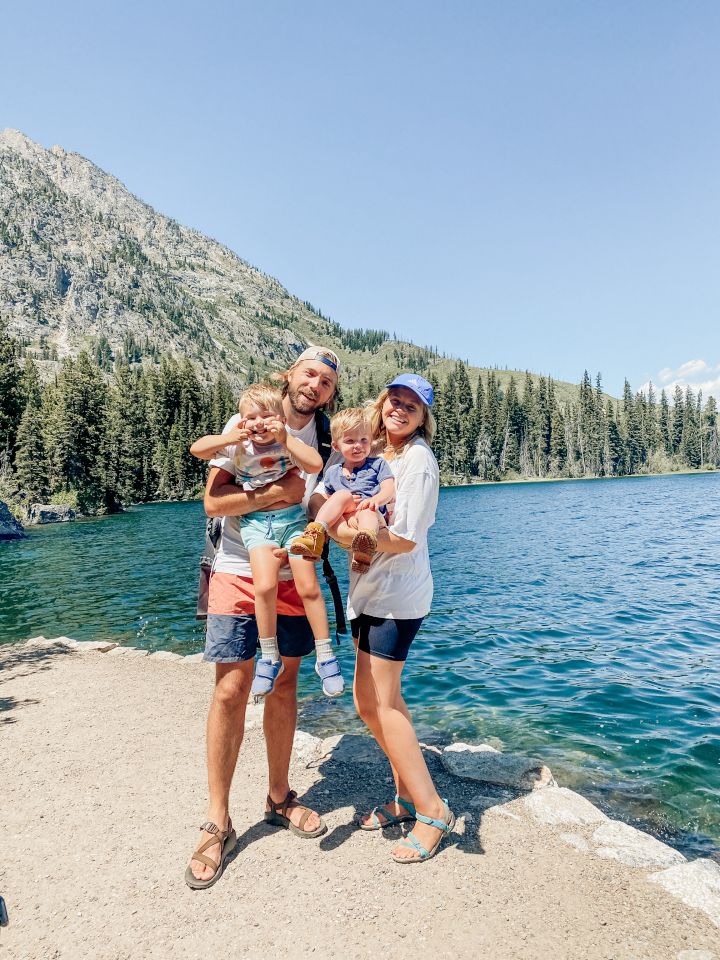 We love adventures! Our kids call the places we stay on our family vacations our "adventure house!" Our love of adventure started together when we spent a summer in Hamburg, Germany for Matt's internship. We spent that summer couch surfing and hiking around Europe. Our favorite memory was hiking around the Matterhorn in Switzerland.
We haven't let having young kids slow us down, rather we feel even more compelled to explore this amazing world with them. When our first child was seven months old we took him on a road trip through Australia. However, their favorite so far would be a road trip we took with friends to explore Yellowstone. They loved learning about the super volcano and seeing all the bison. We can't wait to find out what things our next child will love!
Recently we have been adventuring closer to home. We live next to a beautiful canyon and our boys have really taken to fishing. They can't wait to teach their little sibling one day! Cami loves to bring her paddle board and go out on the water with the boys and our dog, Lady Bird, is in heaven out in nature.
Life really is just one great big adventure. We have experienced some amazing things in this life already and gone through some really difficult times as well. We choose to keep adventuring on as a family and using each experience to help us learn and grow together.
Qualities We Love, Admire and Respect in Each Other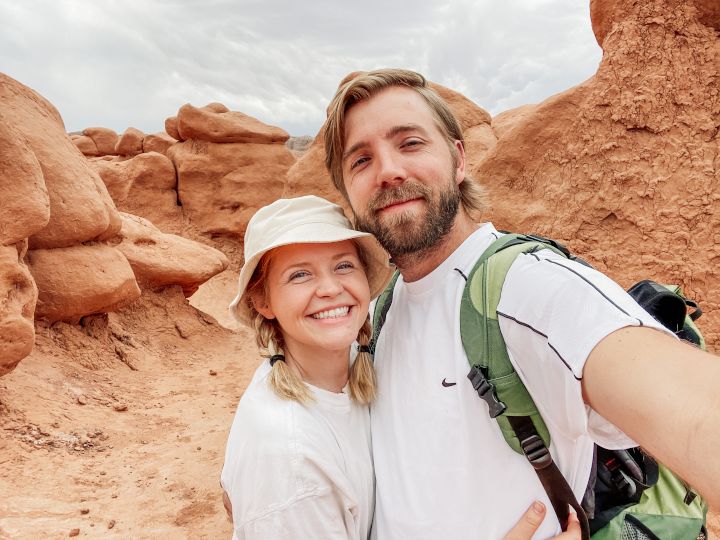 A Little About Cami by Matt: Cami (or Cami Cool Cats, as I call her) is the most unique, beautiful soul I have ever known. I fell in love with her quirky personality and the spontaneous fun she can have on any day. Life is just easy with Cami. I couldn't imagine spending time with anyone else. She has an amazingly loving heart, and is not just a great wife, she's a loyal friend. I'm so grateful to her and feel that I'm living the fullest life possible, thanks to her.
A Little About Matt by Cami: When I was growing up my beloved grandmother said to me, "Cami, just make sure you marry someone kind." Well, I did just that. Anyone who has met Matt agrees that he is the epitome of kindness. He sees good in everything and everyone. I fell in love with his generous, goofy and tender spirit the moment I met him. His parenting skills and knowledge astounds me. He is patient, thoughtful and devoted to our children. My love has grown and continues to grow since seeing him become a dad.
Cultural Diversity
Cultural or racial diversity in our child isn't just something we are open to but something we wholeheartedly embrace. For us it is just one of the many things that would make our child special and beautiful. We understand some of the challenges that may come and we know that there will likely be many unforeseen challenges. We look forward to finding ways as a family to help meet the needs of all of our children.
We have already taken the steps to reach out and become friends with families in our community who have adopted children with different races than their own. We love these beautiful families and have already learned so much from them.
In the wonderful case where we get to welcome a child with a different cultural or racial background than our own, we understand the importance of embracing that background and educating ourselves and our extended family. We would reach out in our local communities and to our friends who share that background to help teach us and guide us. There are no steps we wouldn't take to ensure our children grow up understanding how beautiful and important their heritage is and to make sure they interact with people who respect them and will build them up.
Photos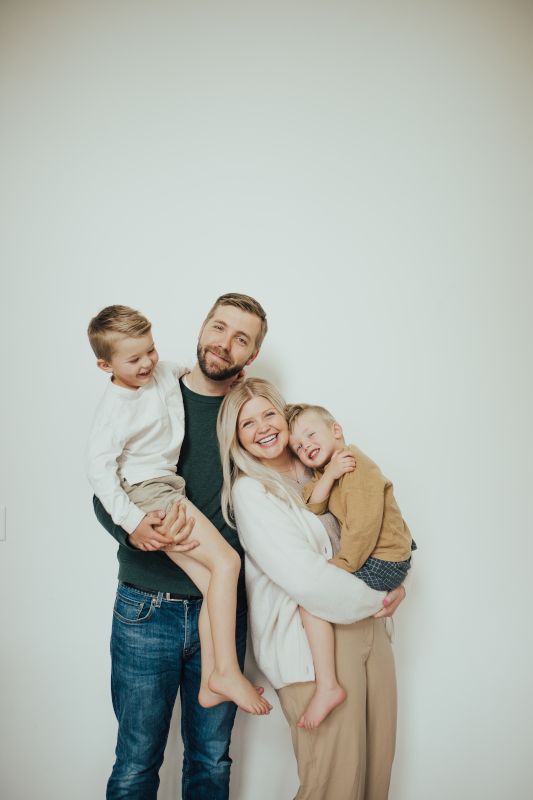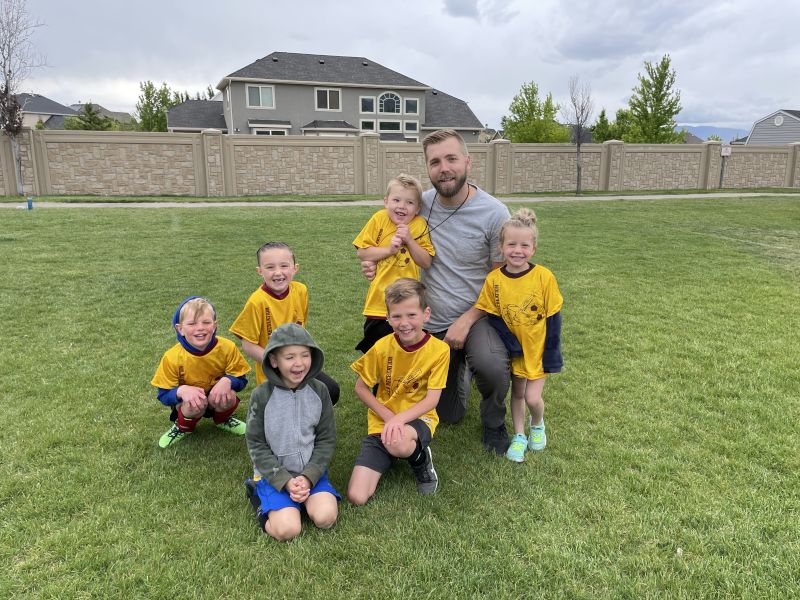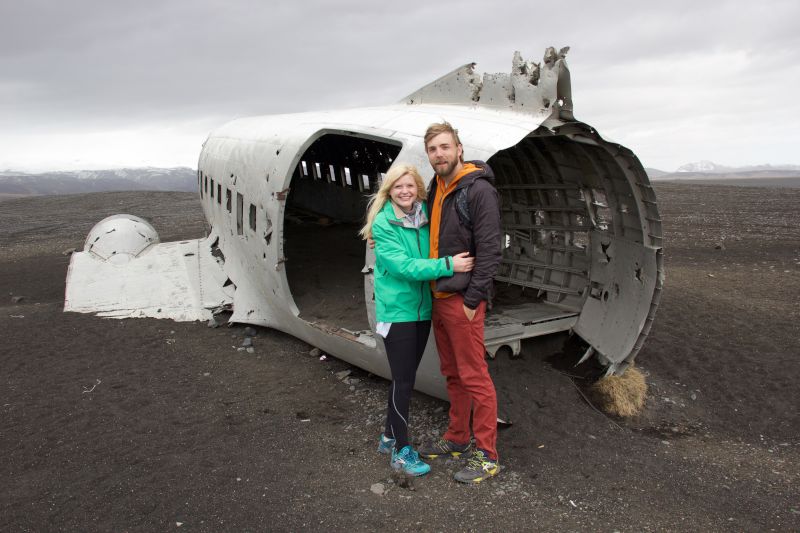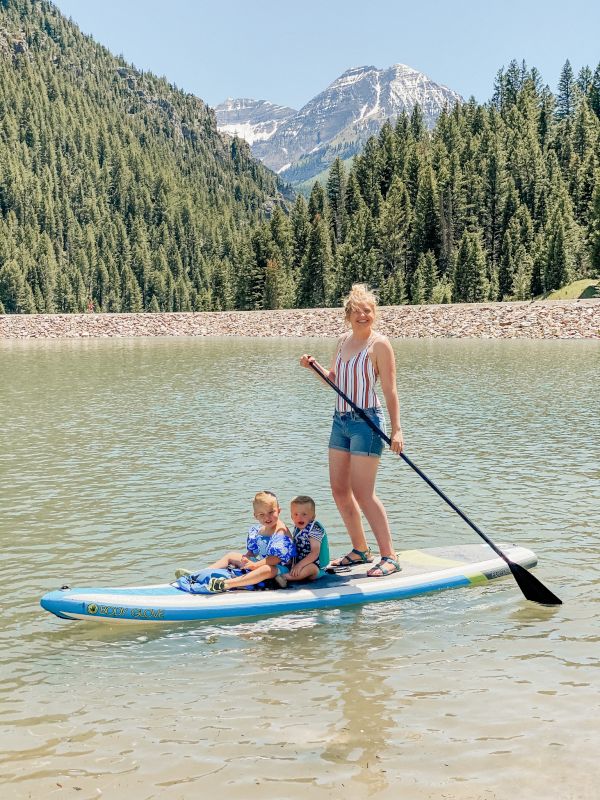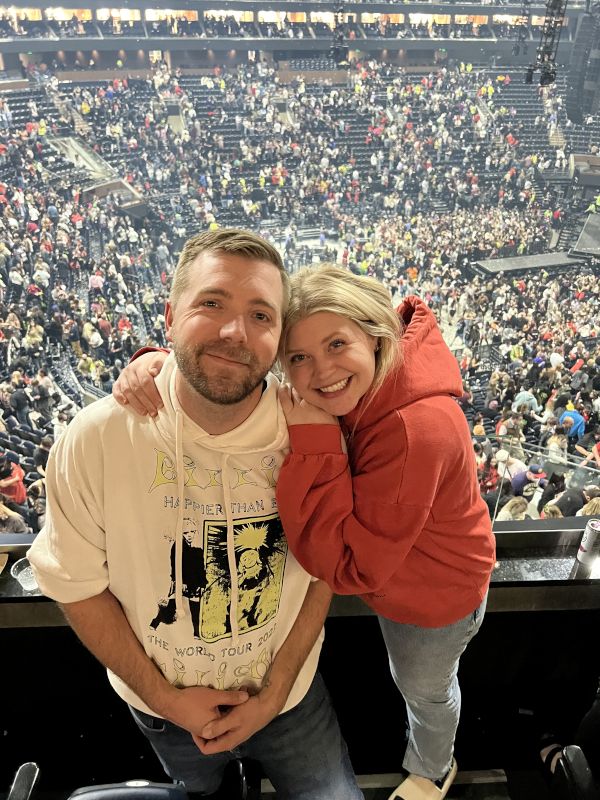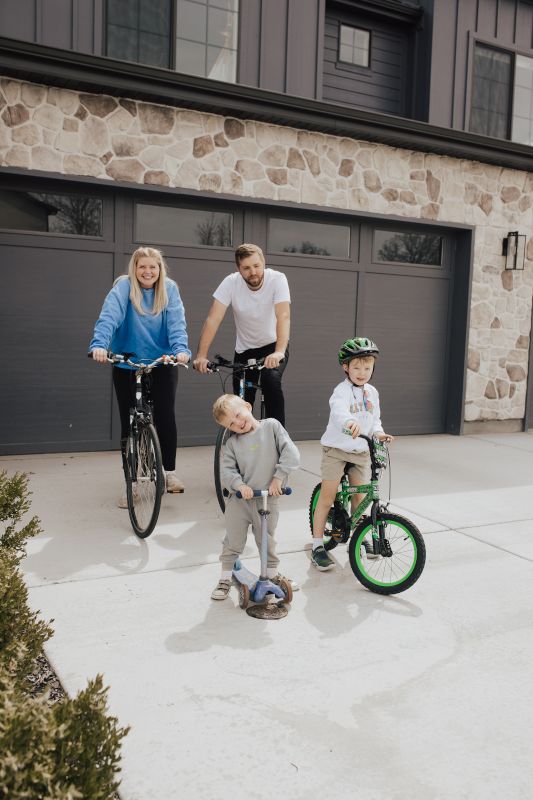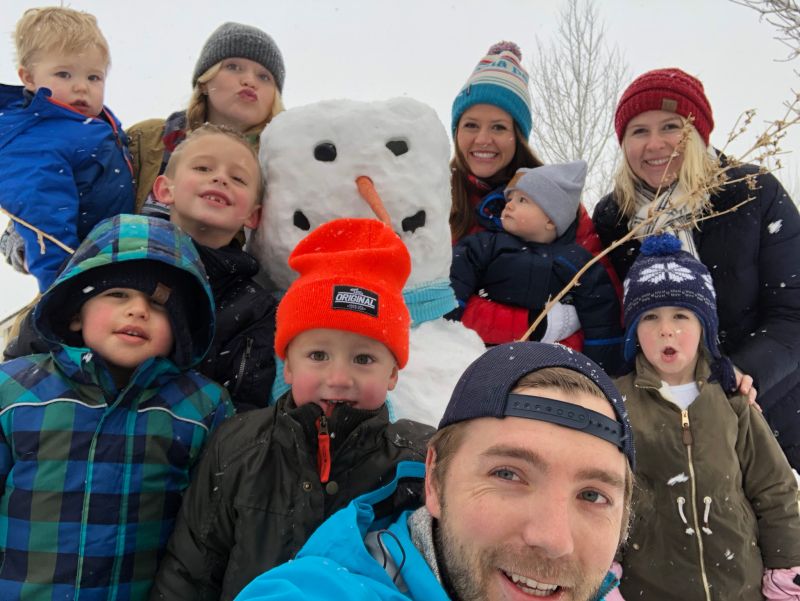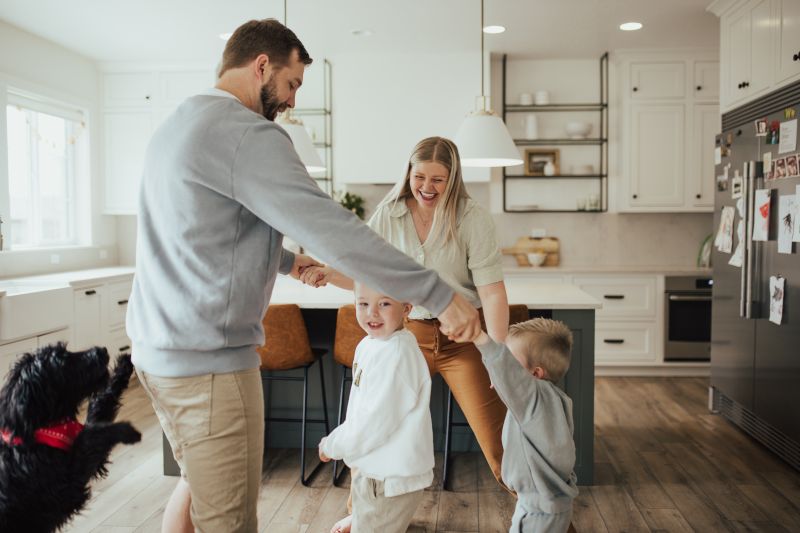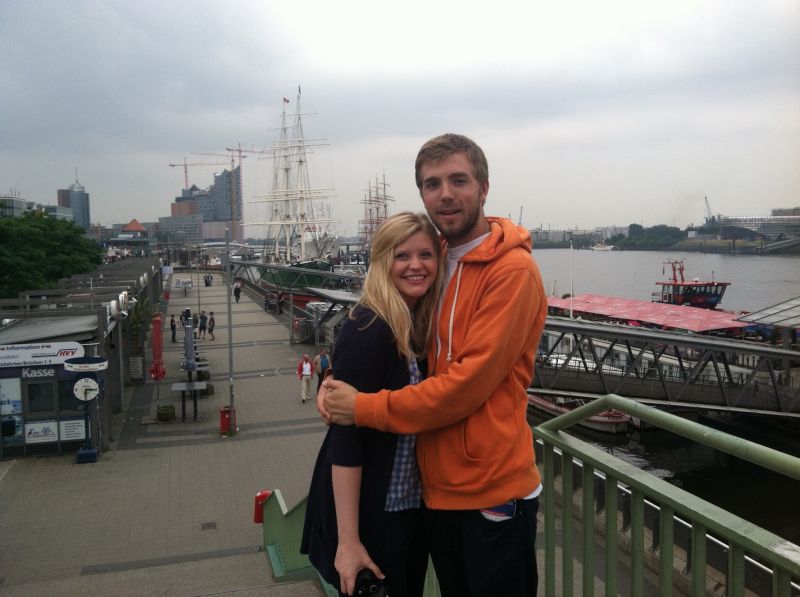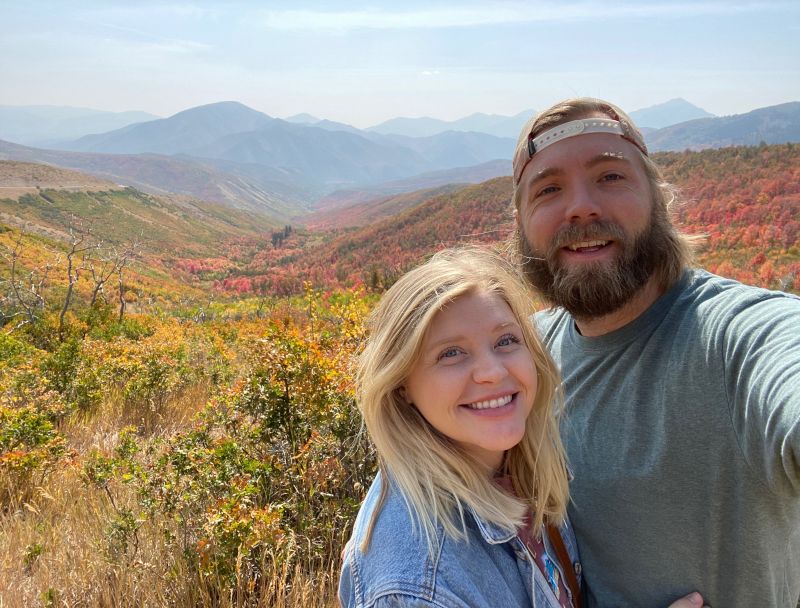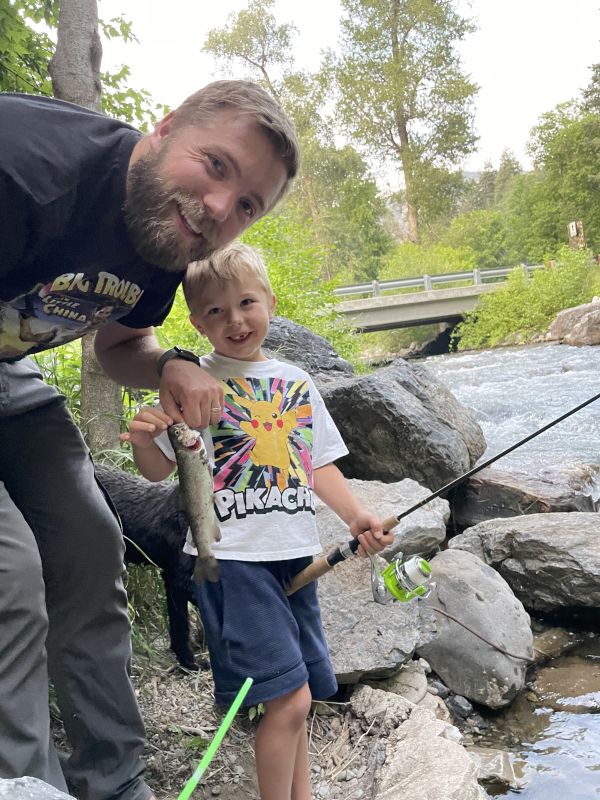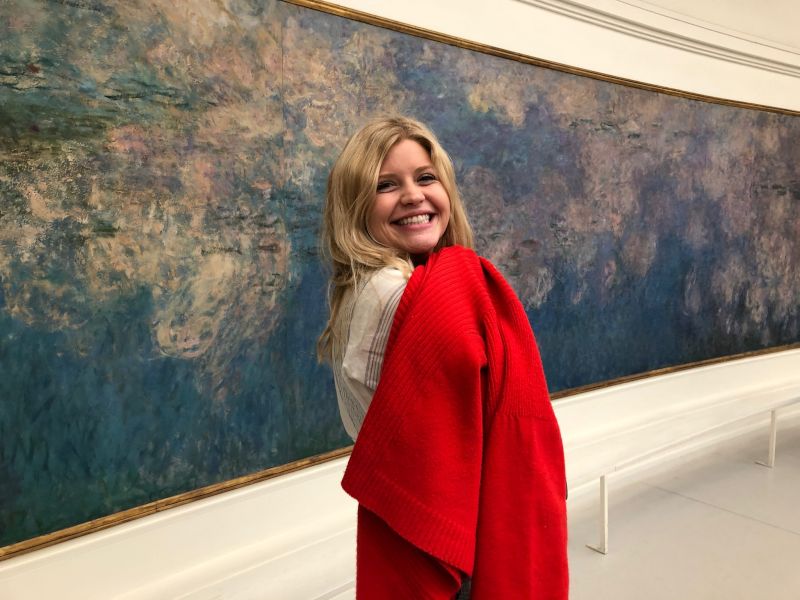 ×
1 / 12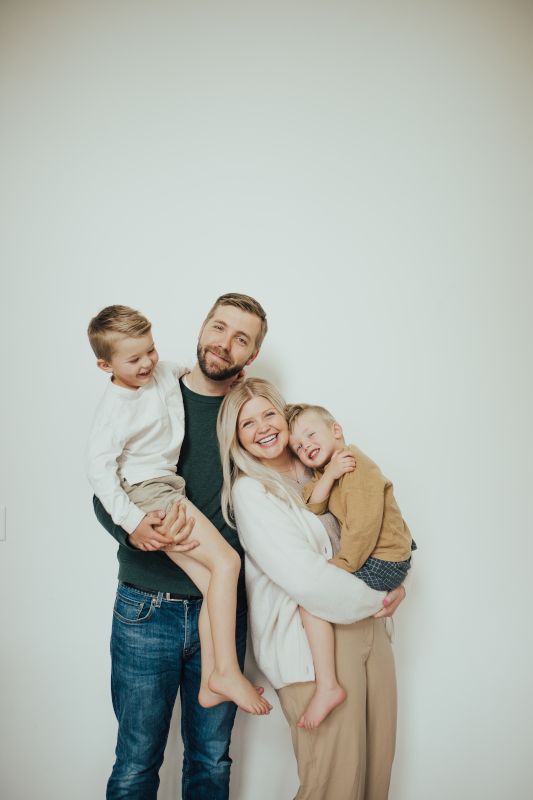 2 / 12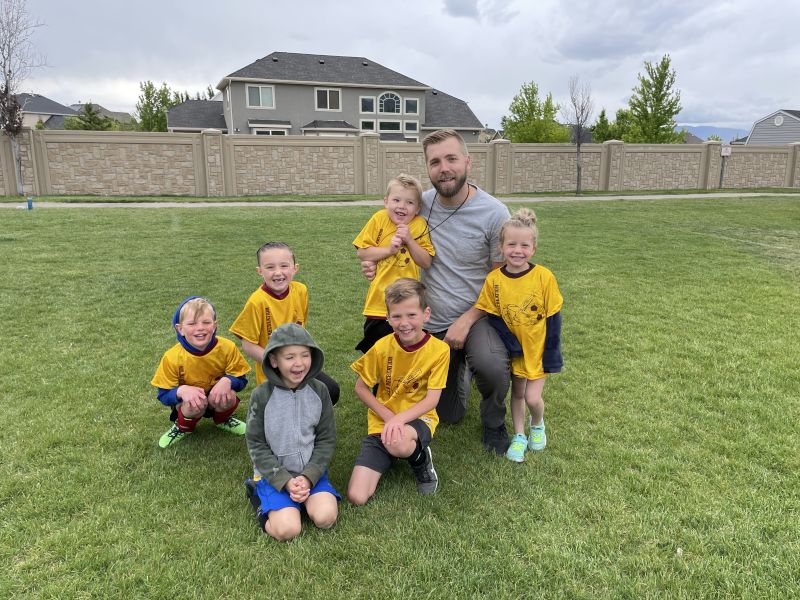 3 / 12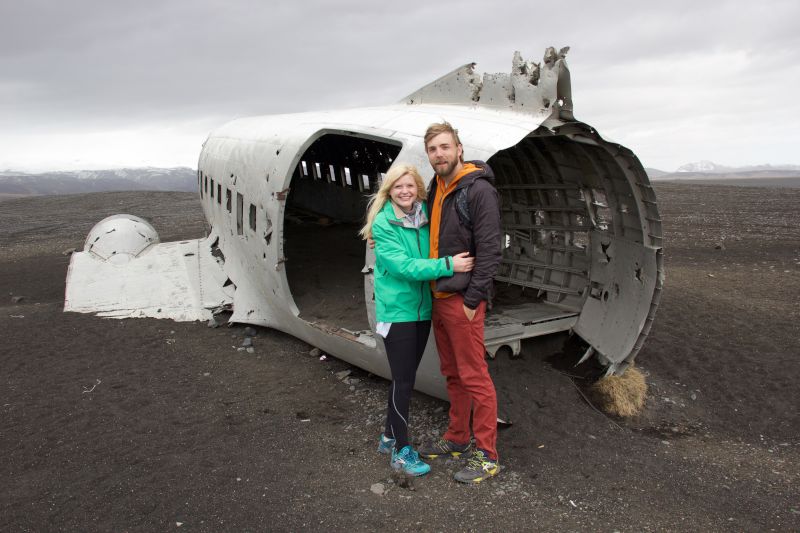 4 / 12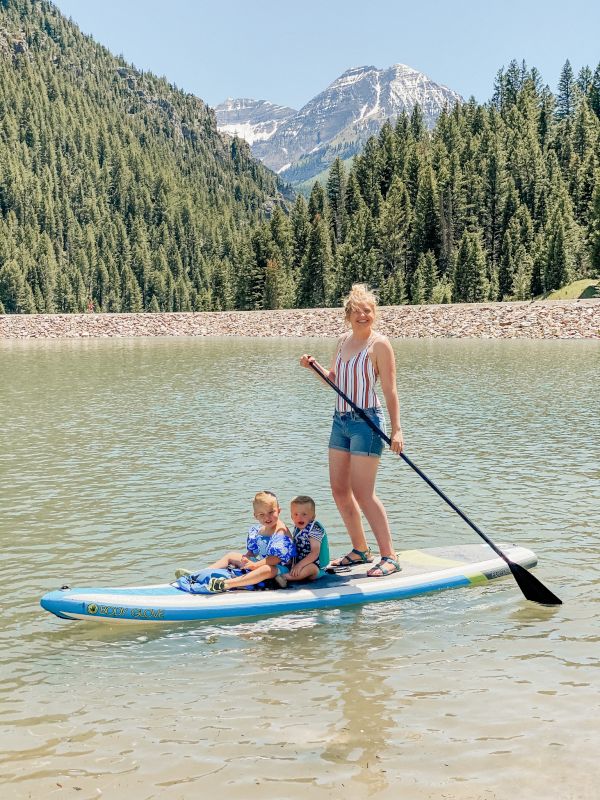 5 / 12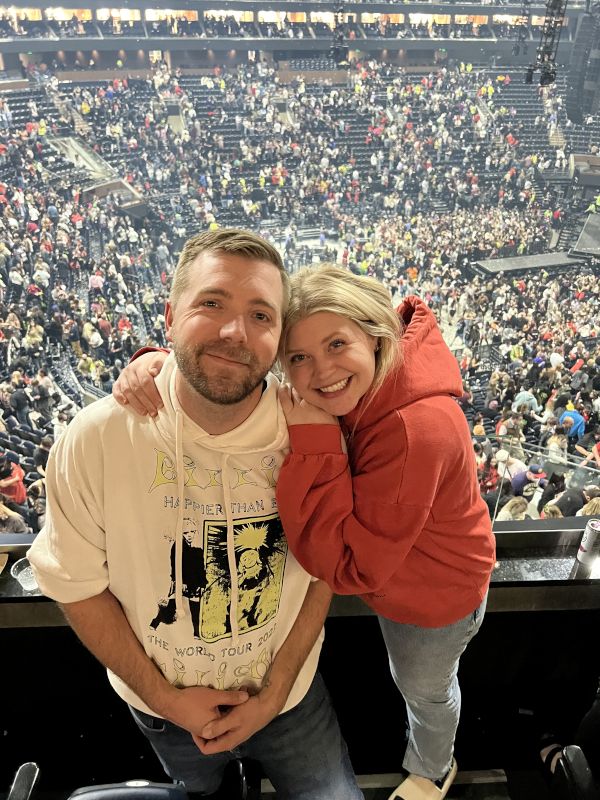 6 / 12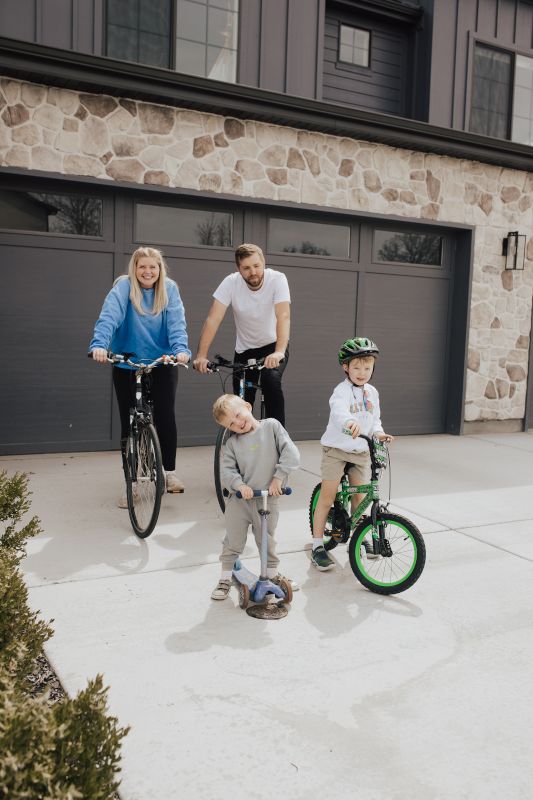 7 / 12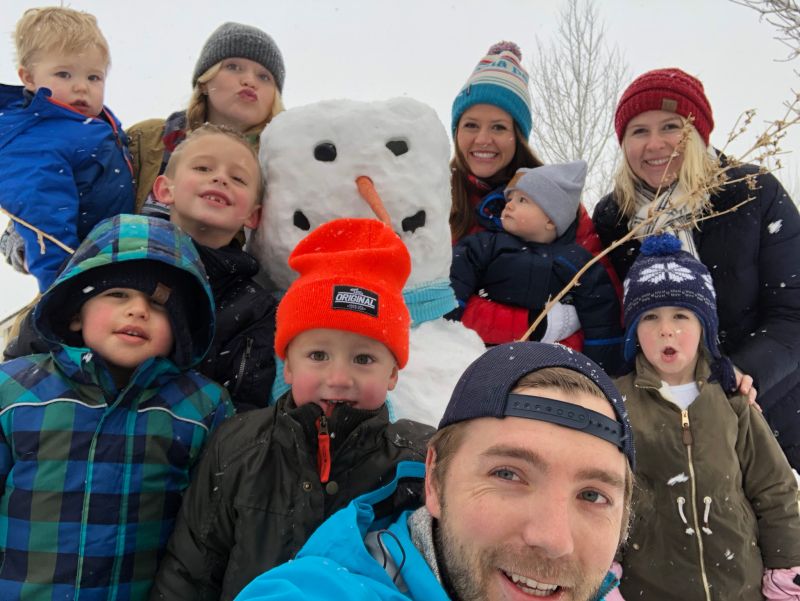 8 / 12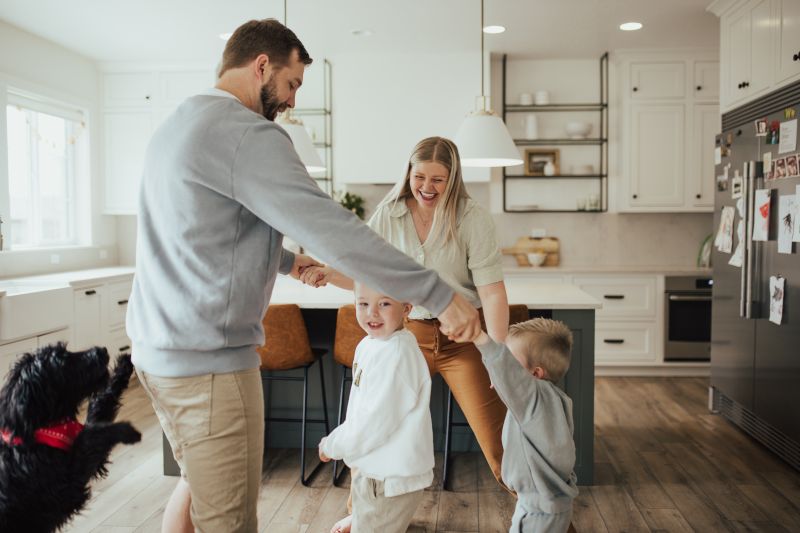 9 / 12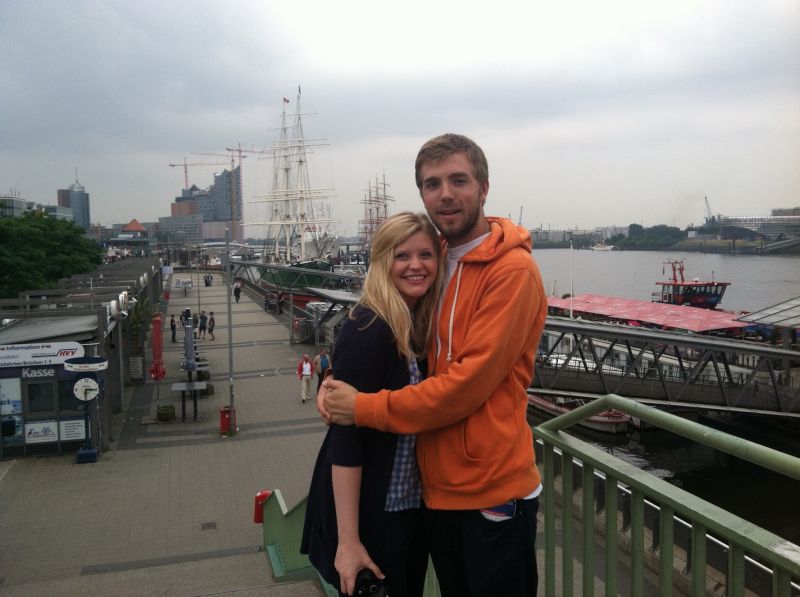 10 / 12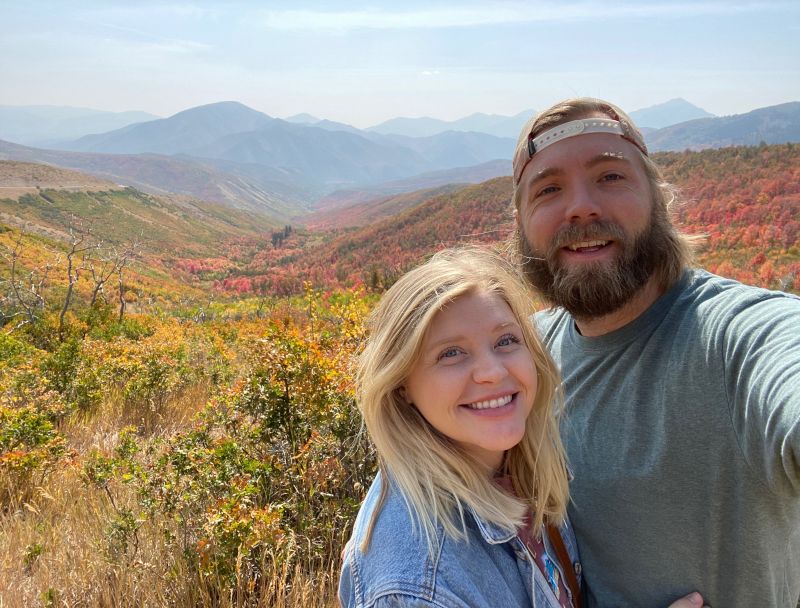 11 / 12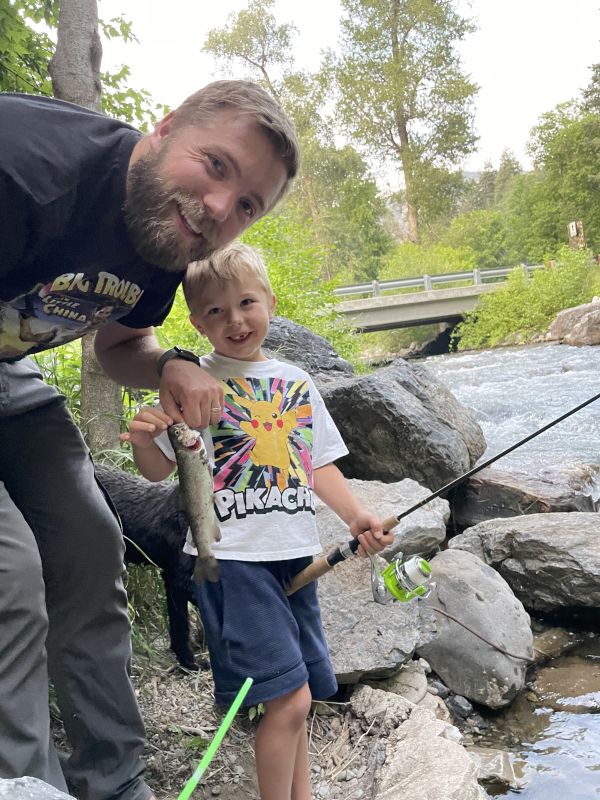 12 / 12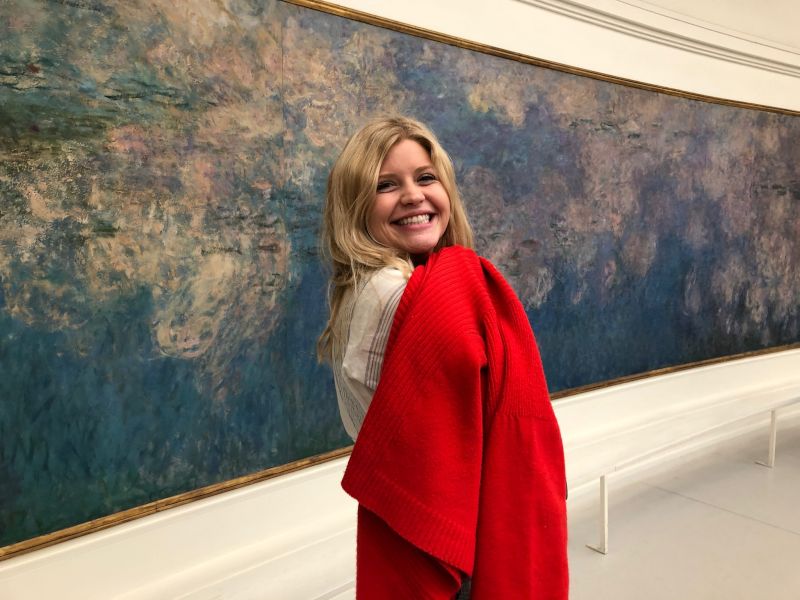 ❮
❯
Our House and Neighborhood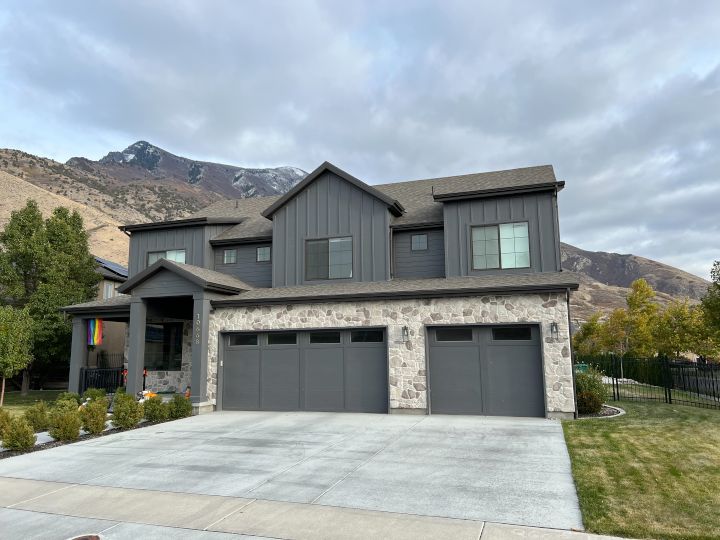 We live in an extra special home because we had the opportunity to design and build it ourselves in 2019. We focused on an open and large kitchen, dining and family room that has become the heart of our home. We must have run 10,000 laps around it playing with our boys or holding our almost daily dance parties with them. Our other focus was a large backyard where the kids can explore, play and learn in a safe environment as they grow.
When looking for a place to build, we fell in love with this neighborhood immediately. There were children running families riding their bikes through the cul-de-sacs. Not to mention, the entire neighborhood centers on a large park and playground that is constantly filled with other families. Our boys became best friends with the neighbors which is all we could have hoped for.
Our home backs up to amazing walking trails that we are out on multiple times a week when the weather permits. Just minutes away is the start of one of the most beautiful canyons in Utah, with a fresh water reservoir where we take our boys fishing, paddle boarding and hiking. Living in Utah means that this beauty is essentially in our backyard, while also living just minutes away from Matt's office.
Our Extended Families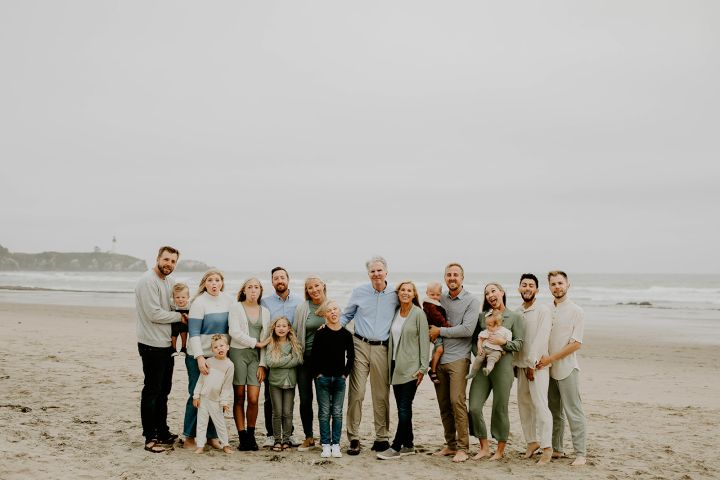 We both come from large, loving families that only continue to grow in size and love. Between the two of us we have eight siblings with eight amazing spouses or partners, seventeen nieces and nephews (and counting), and four amazing grandparents. Growing up, family and cousins were our best friends and that holds true today.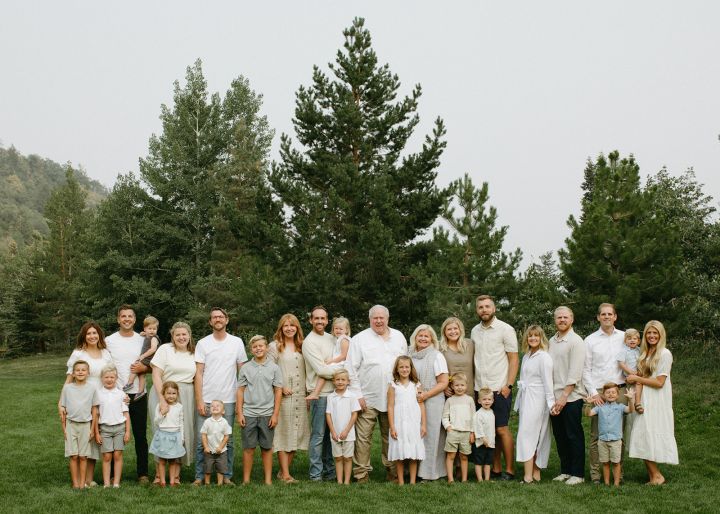 Our families on both sides are very close. On Cami's side we have a yearly summer family reunion with games, sports and lots a delicious food. On Matt's mother's side they have had a week-long family reunion with all the cousins, aunts and uncles at the same family camp every other year for his entire life. This was Matt's favorite vacation growing up and he is ecstatic that our kids now have the chance to make the same amazing memories up in the mountains.
Besides family reunions, holidays are always spent with family. Matt's side enjoys spending their Christmas all together in places like Hawaii. Cami's side, however, cherishes home cooked meals at her parents' house in the mountains where they build snowmen, go sledding and exchange lots of gifts!
We are lucky enough to have four of our siblings within fifteen minutes of our home. We definitely hang out with family even more than our friends. In fact, our kid's best friends are actually their cousins, which couldn't make us happier!
From Us to You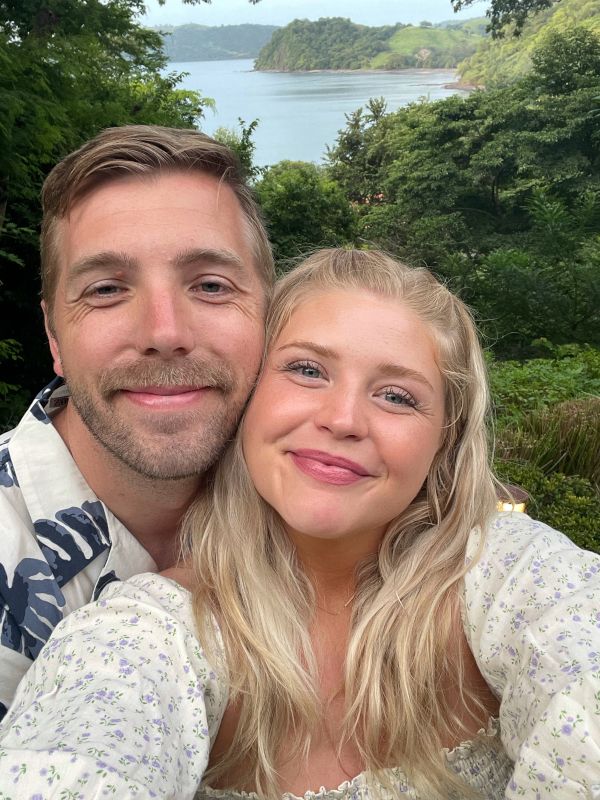 Thank you from the bottom of our hearts for taking the time to review our profile. We are Matt and Cami and family is everything to us.
We met in 2011 when Matt's older brother was dating Cami's older sister. Matt fell for Cami instantly. She had red lips and was wearing a Jeffster t-shirt from her favorite TV show, Chuck. We were studying at the same university and on the first day of classes Matt walked her to class and asked her out to get frozen yogurt. We have been inseparable ever since. We married in 2012 and for the next five years it was just the two of us. We graduated college, traveled the world (well 10 countries), had many adventures, but mostly, we just became the very best of friends.
We think we were both meant to be stay-at-home parents. Cami loves to teach piano from home and this gives her a great opportunity to help provide without sacrificing time with our children. Matt loves his job and works hard but never works late. Getting home to spend time with his family is his priority and being an engaged father is what makes him feel fulfilled.
We were blessed to have our son, Bowie, in 2016 and our next son, Auggie, followed soon after in 2018. We didn't know it was possible to love this much! We have both always wanted a big family and in 2021 our little Sunnie girl was born. Sadly, our sweet angel only lived nine and a half hours.
We are so grateful for our children, yet still feel that our family is not yet complete. Given our issues with pregnancy, we are excited to complete our family through open adoption. We long to welcome another child in our home and hearts and cannot wait for that day to come!
We both find it hard to express the feelings, hopes and emotions that we have around the future relationship we hope to have with a child's birth parents. At the core of it is a deep desire to keep the beautiful connection between a child and their birth family alive. We want it to be a part of their identity. Please know that this is very important to us and that we will take that responsibility very seriously. We have lost a daughter and our hearts ache to know more about where she is now and who is looking after her. We wish so bad we could give her a message of love. That ability is something we will always protect and provide for any birth parent.
We promise that any baby who joins our family through adoption would be loved unconditionally and with our whole hearts. We love being parents and we know that adopting another child is what our family and our hearts need. We hope to provide you and the child with photo updates, letters, and visits but we will follow your lead. You can rest assured that we will always remind the child of the great sacrifice of love that their mother made for them.
We want to thank you from the bottom of our hearts for taking the time to read this. We would love to learn more about you and your story and tell you more about ourselves. Please feel free to reach out about anything.
Lots of love,
Matt & Cami
Favorites
Actor
Denzel Washington
Adam Driver
Actress
Jennifer Lawrence
Meg Ryan
Animal
Sea Otter
Panda Bear
Author
Brandon Sanderson
Fredrick Backman
Book
Harry Potter
The Blue Castle - L.M. Montgomery
Candy Bar
Snickers
Butterfinger
Cartoon
The Simpsons
Tom and Jerry :)
Childhood Memory
Summer vacation at Lake Powell
Living in the mountains in Austria where I spent my days playing fairies in the forest
Childhood Toy
Legos
American Girl Dolls ( I had Kiersten)
Children's Book
Redwall
Strawberry Girl
City
New York City
San Francisco
Classic Movie
Lord of the Rings
Pillow Talk
Day of Week
Date Night! (Tuesdays)
Thursday
Dessert
Chocolate Cake
Chocolate malt with almonds
Disney Movie
Encanto
Little Mermaid, Robin Hood and Aristocats
Dream Job
I own a massive library with rooms where different art classes are taught!
Dream Vacation
Japan and Phillipines!
Family Activity
Yard Games
Pickleball and a picnic by a stream
Flower / Plant
Sweet peas, anemones, Peonies and buttercups
Food
Enchiladas
Baguettes, cheese and jam.
Form of Exercise
Yoga, Swimming, Basketball
Weight lifting!
Fruit
Strawberries
Watermelon!
Game
Settlers of Catan
Trivia
Hobby
Golf
Reading, TV, trying new things, art!
Holiday
Christmas
Christmas
Holiday Song
The Christmas song
Holiday Tradition
Pjs, Christmas Eve games and cookies.
Ice Cream
Double Fudge Brownie
Butter Pecan
Junk Food
Nachos
Chewy sweet tarts and kettle corn
Leisure Activity
Reading
swinging on a swing, Talking with friends and my family
Magazine
Architectural Digest
Memory with a Child
I got hurt one night while holding my 9 month old son and I started to cry. He stared right into my eyes and held my cheeks to help me feel better.
Memory with Spouse
The day he told me he wanted to marry me on the ground in his college apartment.
Movie
Legends of the Fall
You've got Mail
Movie Munchie
Popcorn
Ben n Jerrys
Movie Type
Scifi
Romance and Comedy
Play
Much Ado About Nothing
Quality about my Spouse
Her compassion
His loyalty and kindness
Sandwich
Peanut butter and honey
Panini with pesto!
Sport to Play
Basketball
Pickleball, tennis
Sport to Watch
Basketball
Basketball
Sports Star
Michael Jordan
Lebron James
Subject in School
Physics
Art
Thing to Cook
BBQ Steak
Any recipe from my childhood!
TV Show Character
Michael from The Office
Vacation Spot
Lake Powell
A cottage by a lake!
Video Game
Breath of the Wild
Don't really play them but I would choose Mario Kart!
Get in Touch
Provide more information, so American Adoptions can connect you with this family.
---