1-800-ADOPTION
Thank you for viewing our profile
If you would like to learn more about us, please call 1-800-ADOPTION (2367846), fill out the form at the bottom of our on-line profile page, or email us at bp_information@americanadoptions.com.
To revisit our on-line profile page and view our profile video at American Adoptions, simply use your mobile phone to scan the QR code on the right. We are looking forward to hearing from you!
Joseph & Sarah
We truly believe that love has brought us all together. We feel honored that you want to get to know us more by reading our profile. Our hearts are full of love to share and we would be truly humbled if you choose us to be your child's parents. We are extremely excited about adding another beautiful baby to our growing family and hope that you consider being a part of our lives' journey.
About Us
Job
Colonel in the U.S. Army
Stay-at-Home Mom
Education
Master's Degree in Military Arts and Science
Master's Degree in Psychology
Relationship
Legally Married
Our Lifestyle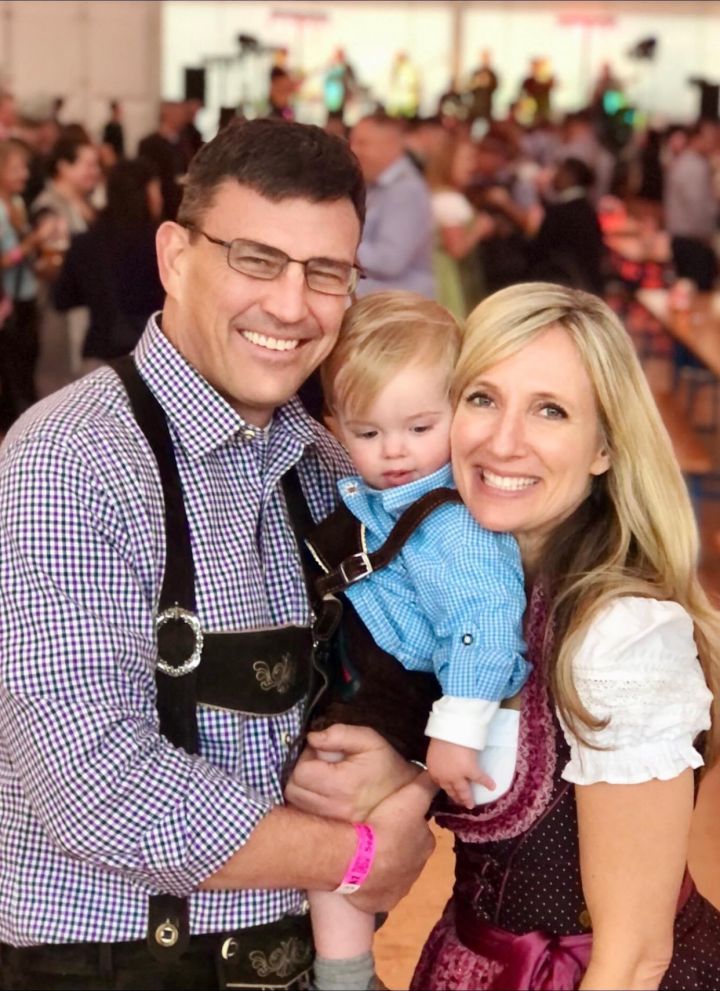 Our lifestyle is best described as adventurous with a strong base. We enjoy exploring new places, trying new things, and meeting new people both near and far. While we enjoy distant exploration, we also dedicate time to our friends, family, and community where we live. We like to explore locally to discover and connect with the local culture--going to the local farmers market or local festival, trying a family-owned restaurant, participating in Veteran's Day parades, fruit picking, and exposing our son to new experiences. We enjoy being tourists in our own city. We also enjoy exploring further from home...different cultures, different countries, and learning about them through their history and people. We recently lived in Germany and enjoyed getting to know the Germans by visiting historic villages and participating in traditions like Octoberfest and Christmas Markets. We've also been fortunate to visit many other countries in Central America, Asia, and Europe. In Vietnam we visited a village, fished, and a family taught us how to prepare local meals; in Cambodia we volunteered and served lunch to school-children. As a family we recently visited Ireland where we enjoyed the countryside and listening to traditional music; in Poland we learned about their food origins and traditions; in Italy we loved everything...learning to cook and eating pasta; and in Greece we walked amongst ruins, relaxed on the beaches, and enjoyed stunning scenery. We love to travel and look forward to sharing our sense of wonder, excitement and adventure with another child!
Our Family Traditions
Many of our family traditions center on the holidays, but not all. On Christmas Eve, Joe's family eats Raclette--a communal meal that they learned while living in Switzerland. We sit at the table and melt cheese in a Raclette machine in the middle of the table. The meal includes melted cheese, boiled potatoes, cocktail onions, and tiny pickles. It's really tasty and a great way for everyone to talk, eat, and laugh while cooking their own meal--it's like roasting marshmallows, but it's cheese. Both our families decorate sugar cookies right before Christmas, the cookies are shaped like Christmas trees, stars, and bells and the kids (and some adults) creatively decorate the cookies with colored frosting, sprinkles, red hots, and a bunch of other things. Both families also gather for a week's vacation over the summer, Sarah's typically at Holden Beach, North Carolina. We gather shells, walk on the beach, play in the waves, kayak, and look for ghost crabs at night. Families rotate cooking dinner each night and treat everyone to their special meal. As a couple we started hosting a "Friendsgiving" dinner. Joe cooks the turkey, Sarah cooks the sides, and our friends bring the desserts. We've continued these traditions with our own family as well as cooking Sunday brunch, weekend firepits, family hikes, and many others that we look forward to sharing with another child!
What it Means to be a Parent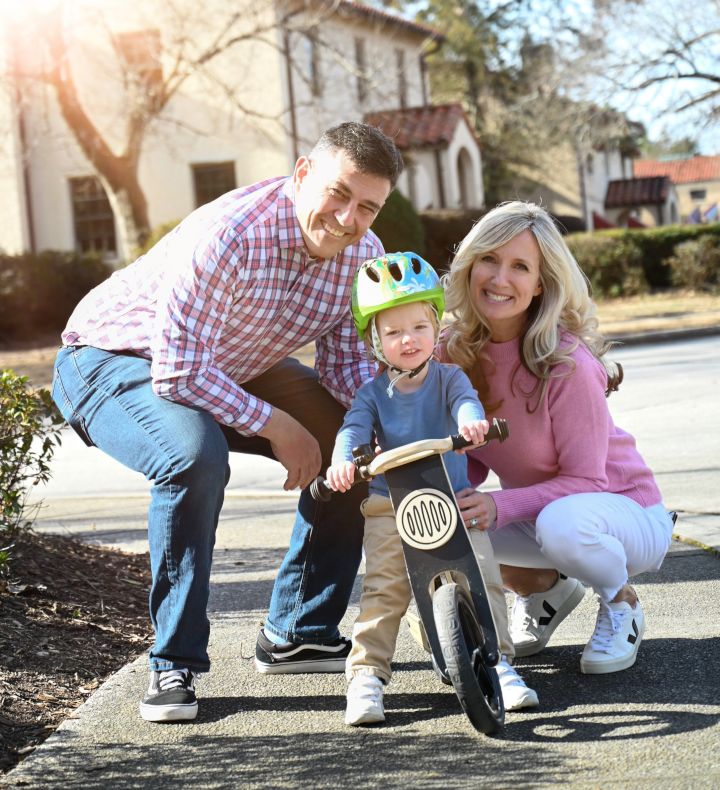 We both always wanted to be parents, we absolutely love being parents, and are looking forward to growing our family through adoption. We've both had such wonderful role models in our lives--our own parents, grandparents and brothers and sisters. We want to pass along this love, caring, and great childhood that we had on to our children. Being a parent means raising a child to be the best person they can be...teaching them independence, love, caring, providing them with opportunities, and allowing them to find and pursue their passion all while knowing and understanding that they are loved, cared for, and safe. As new parents we love seeing our son grow, nurturing him, sharing in his joy, and sharing our love with him. We look forward to teaching our new child about honesty, respect, doing the best they can, and above all, love. We look forward to raising them in a loving, supportive, and joyful atmosphere. We look forward to guiding them and watching them develop into their own person. We look forward to bringing this child into a welcoming, loving, and supportive extended family. We both long to share the love that we have for one another with a new member of our family!
Photos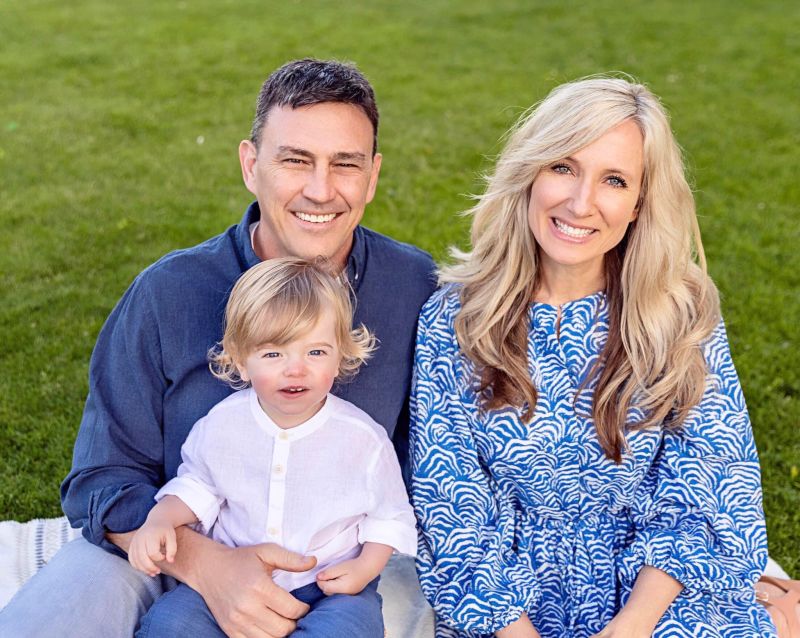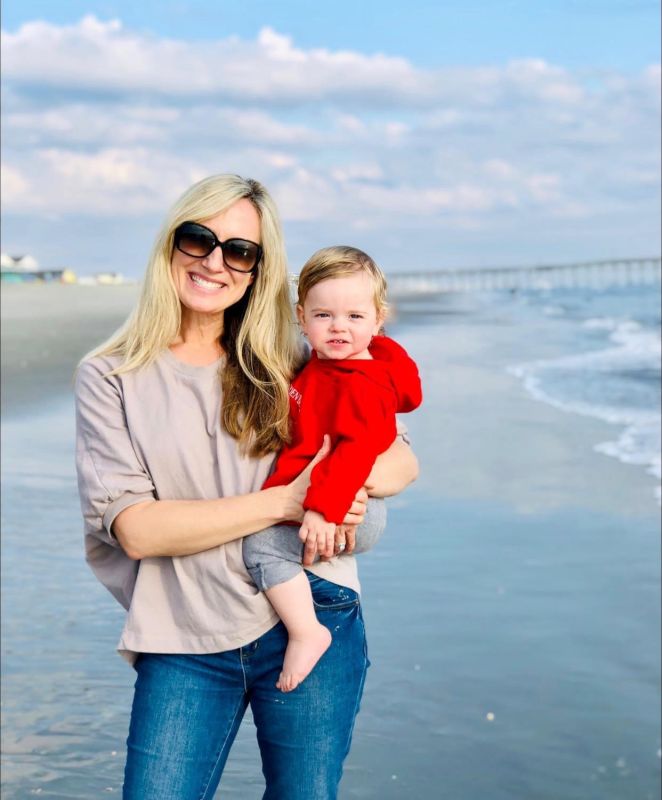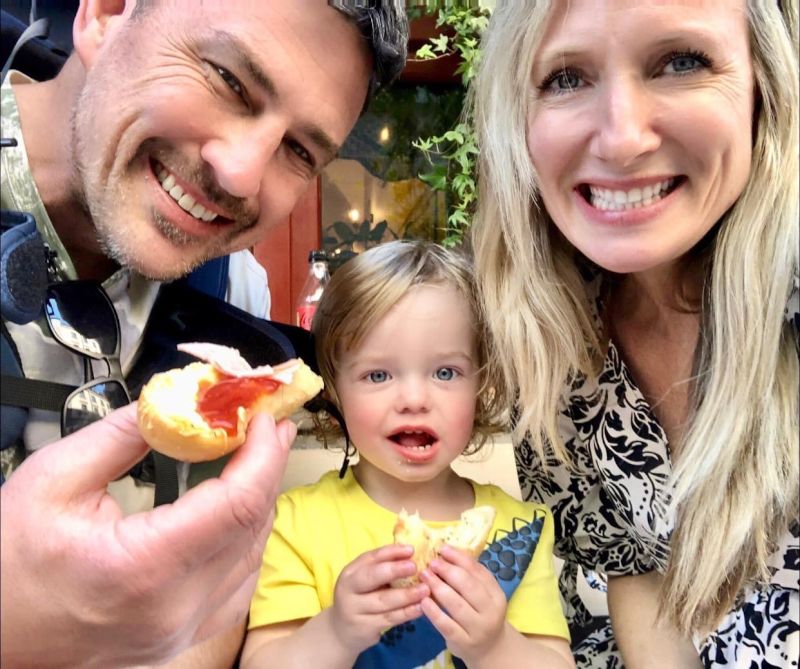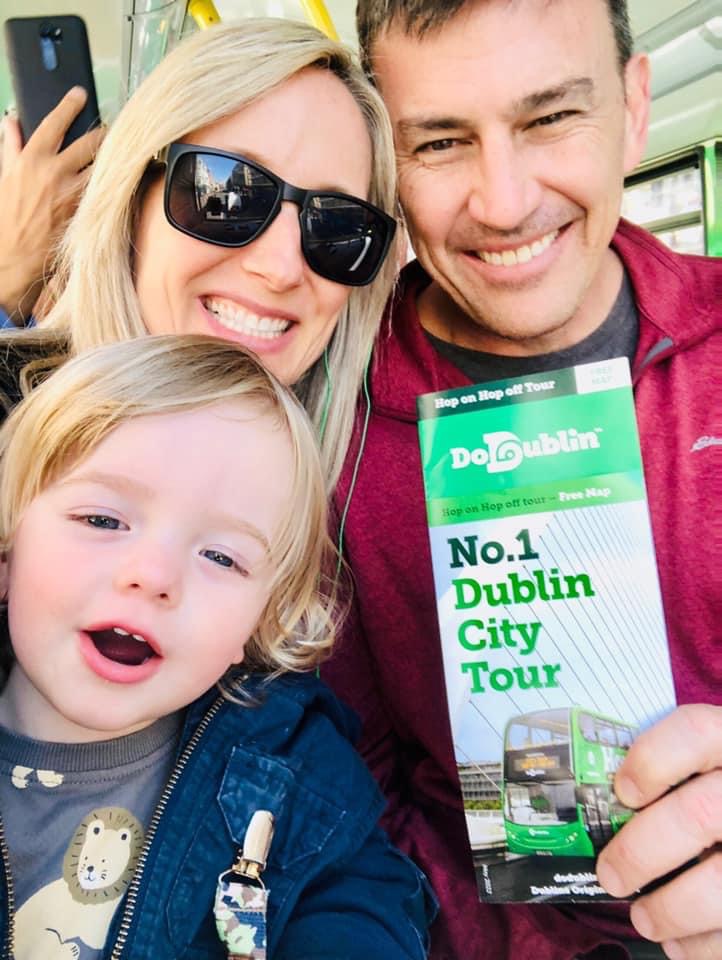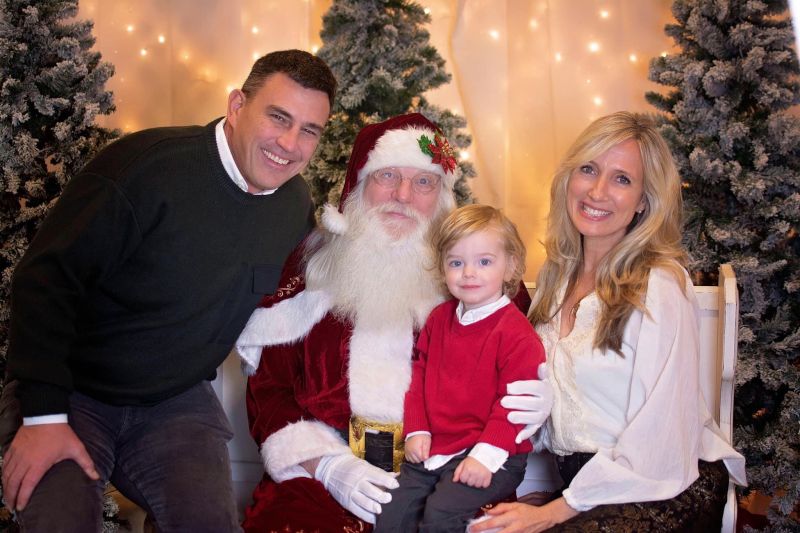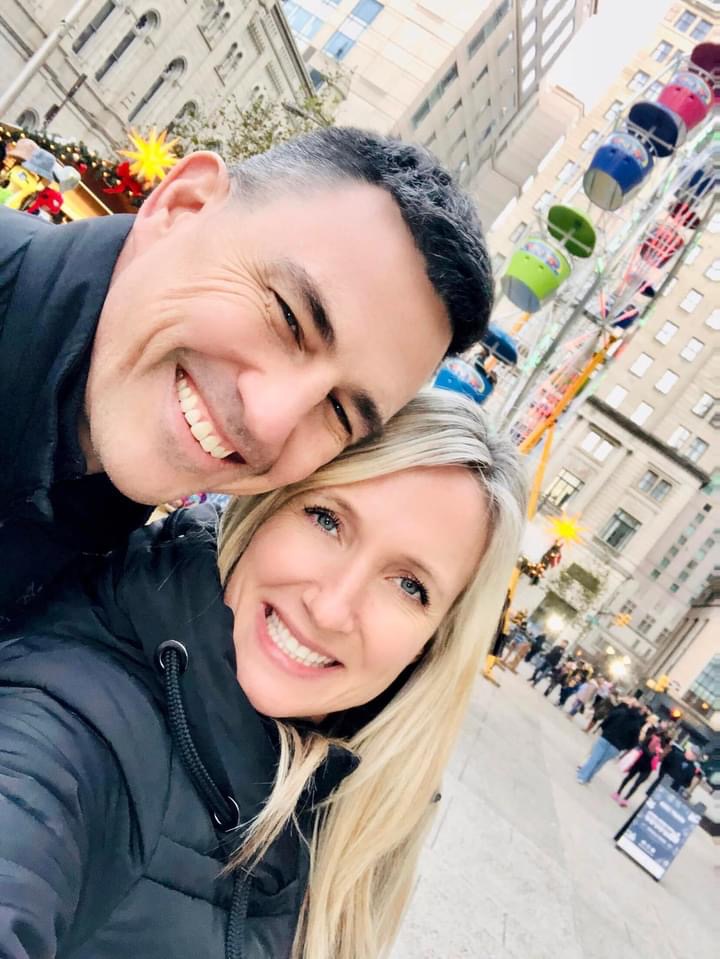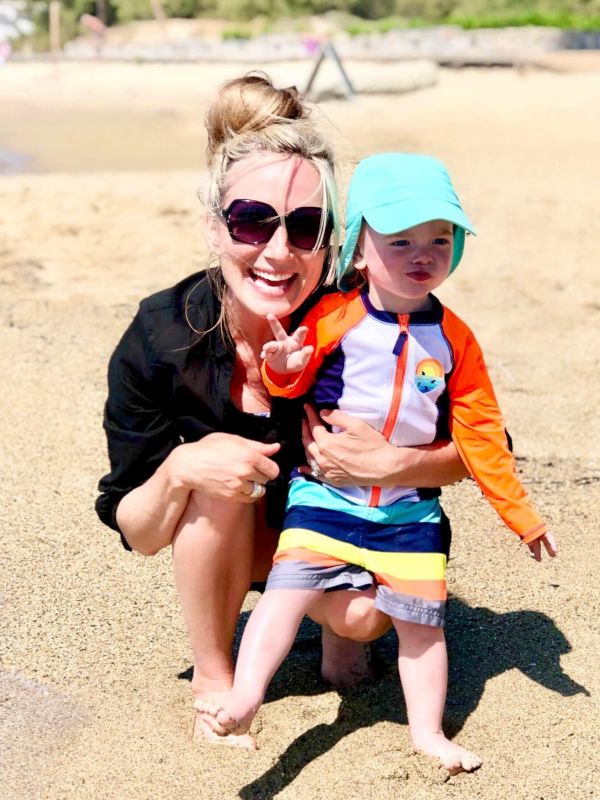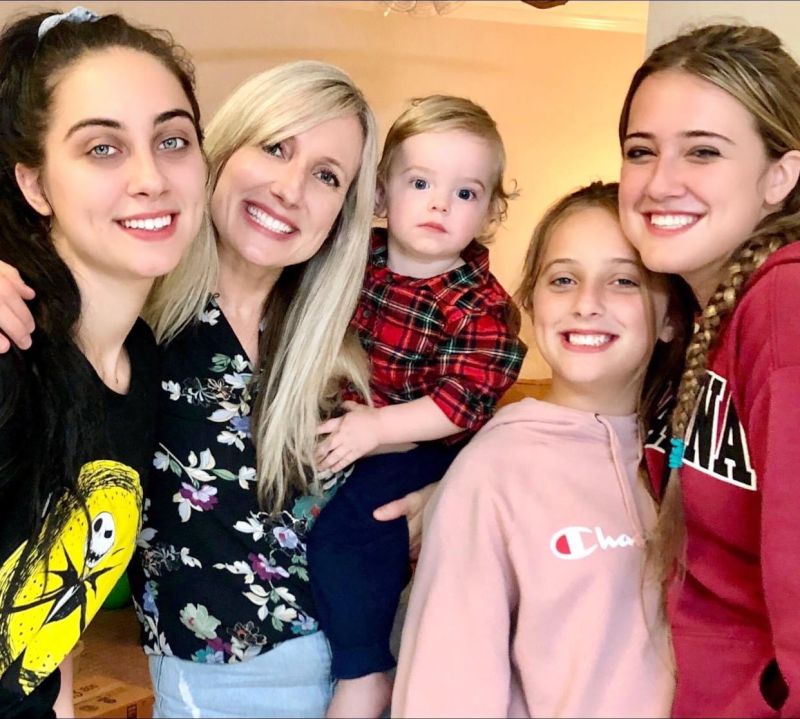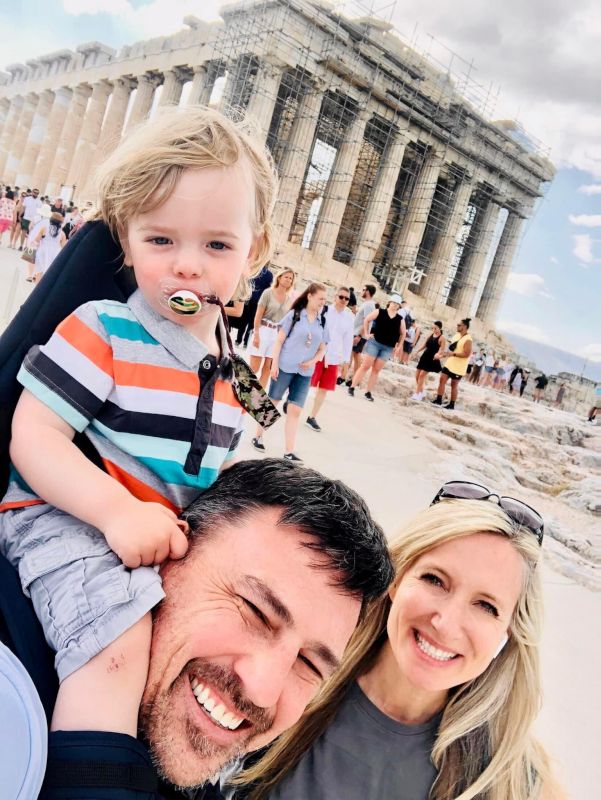 ×
1 / 12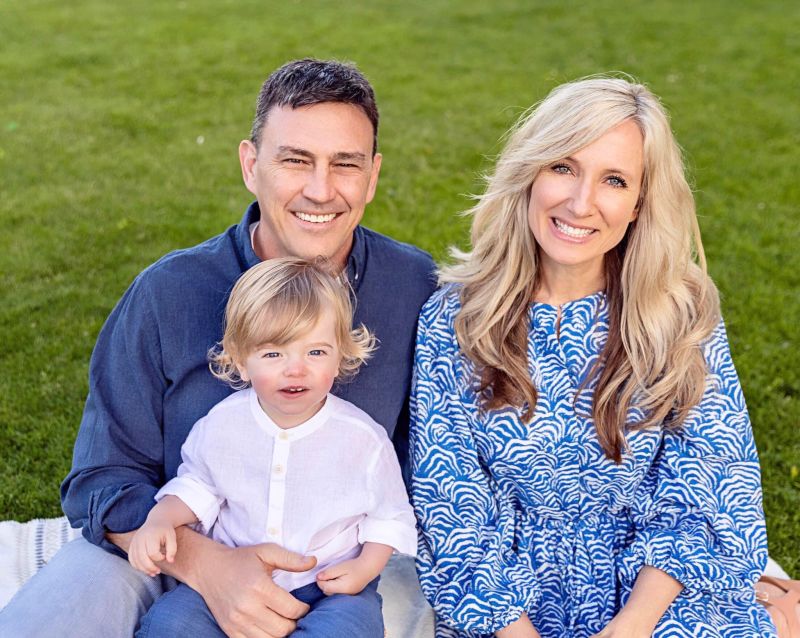 2 / 12
3 / 12
4 / 12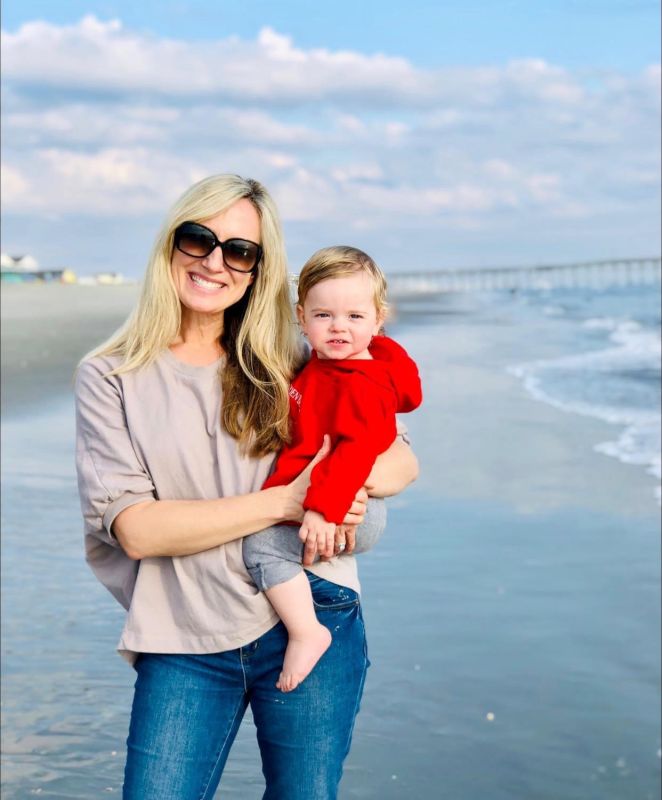 5 / 12
6 / 12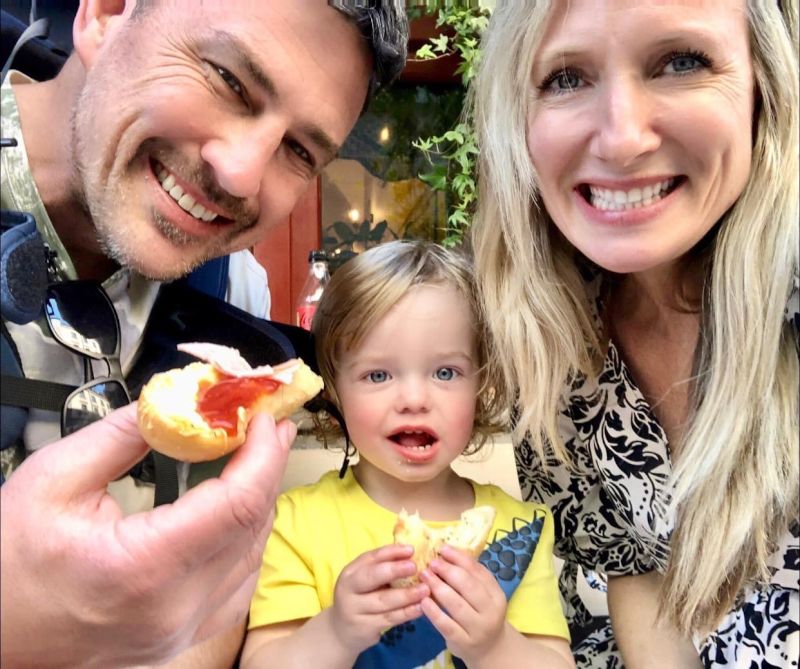 7 / 12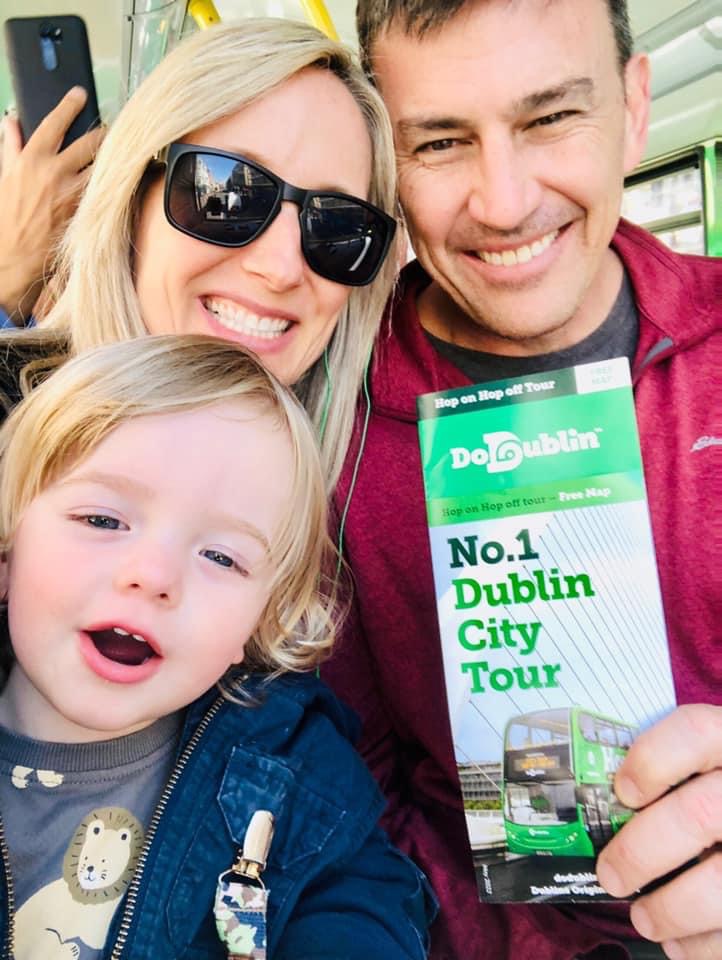 8 / 12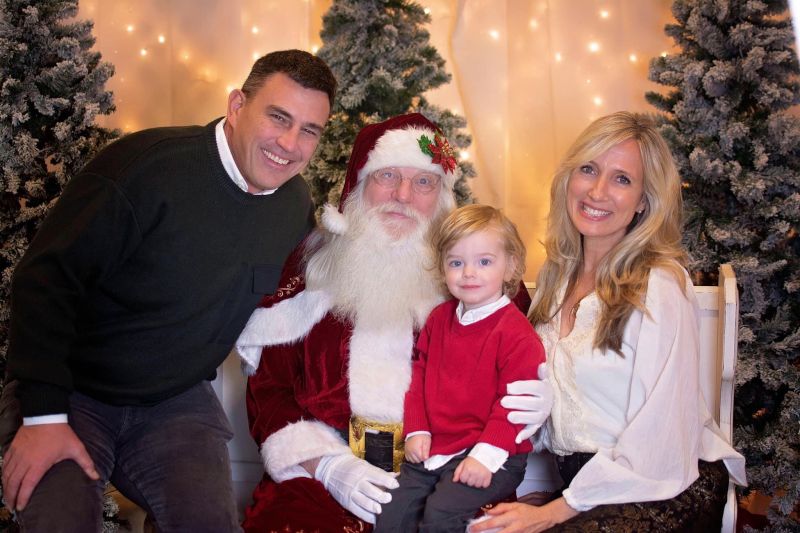 9 / 12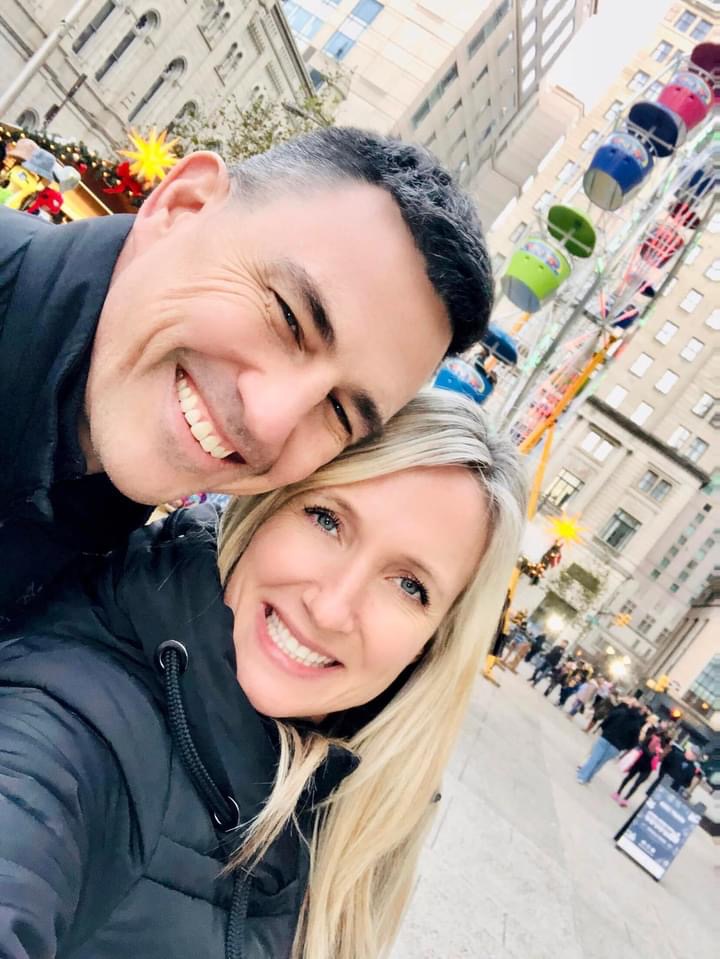 10 / 12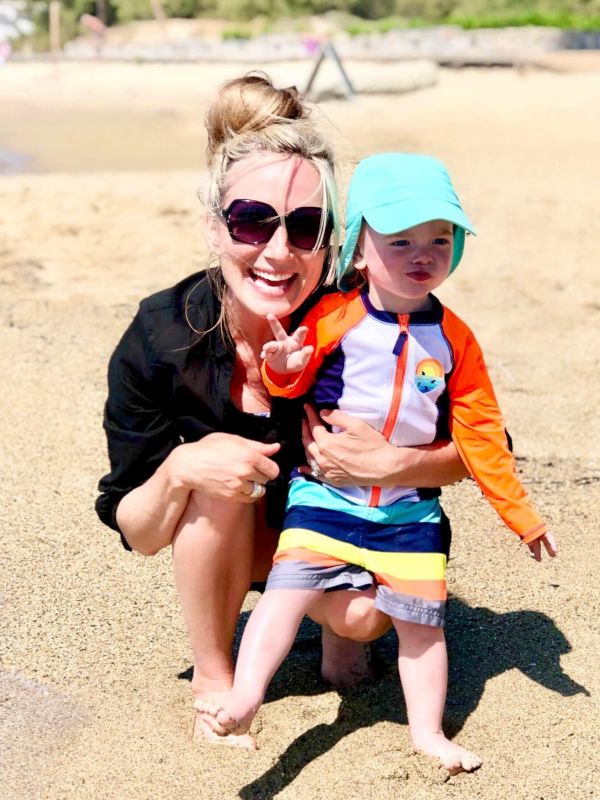 11 / 12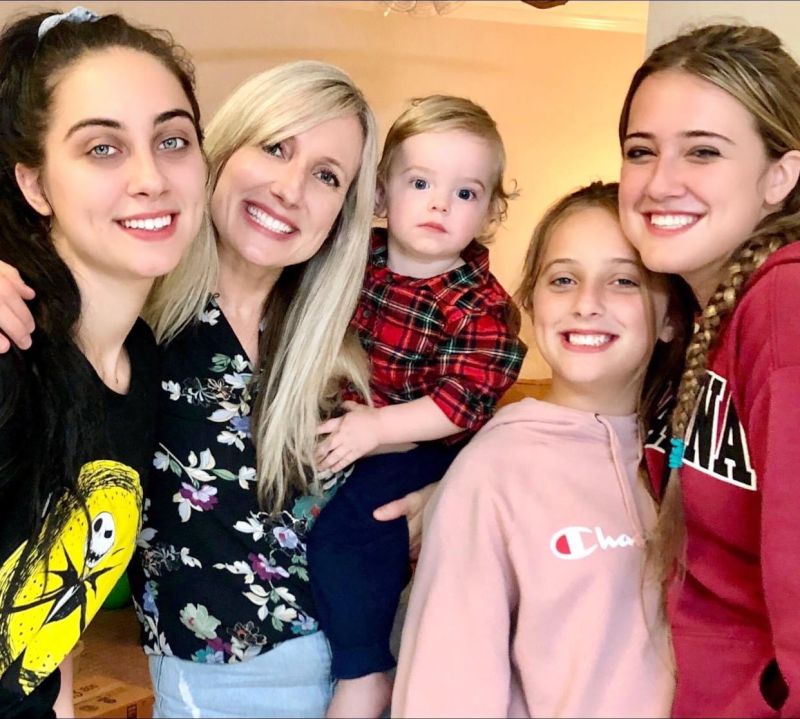 12 / 12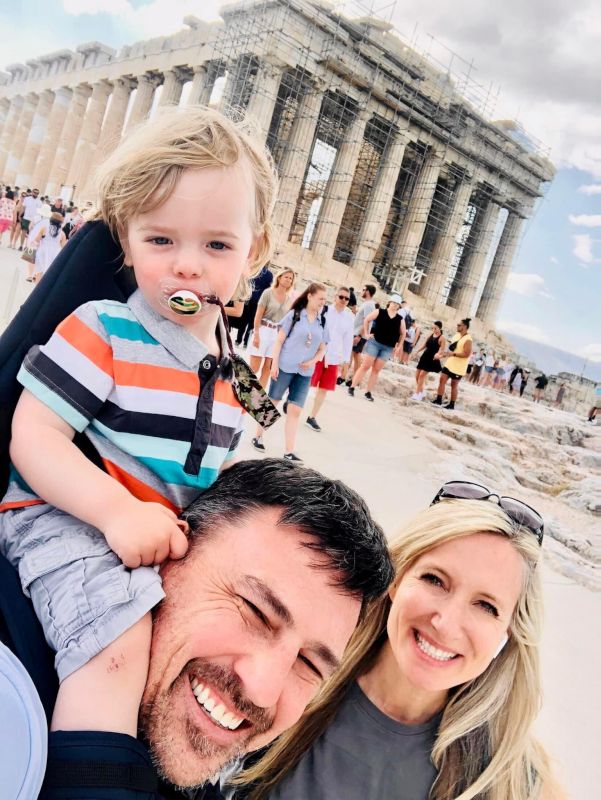 ❮
❯
Our Extended Families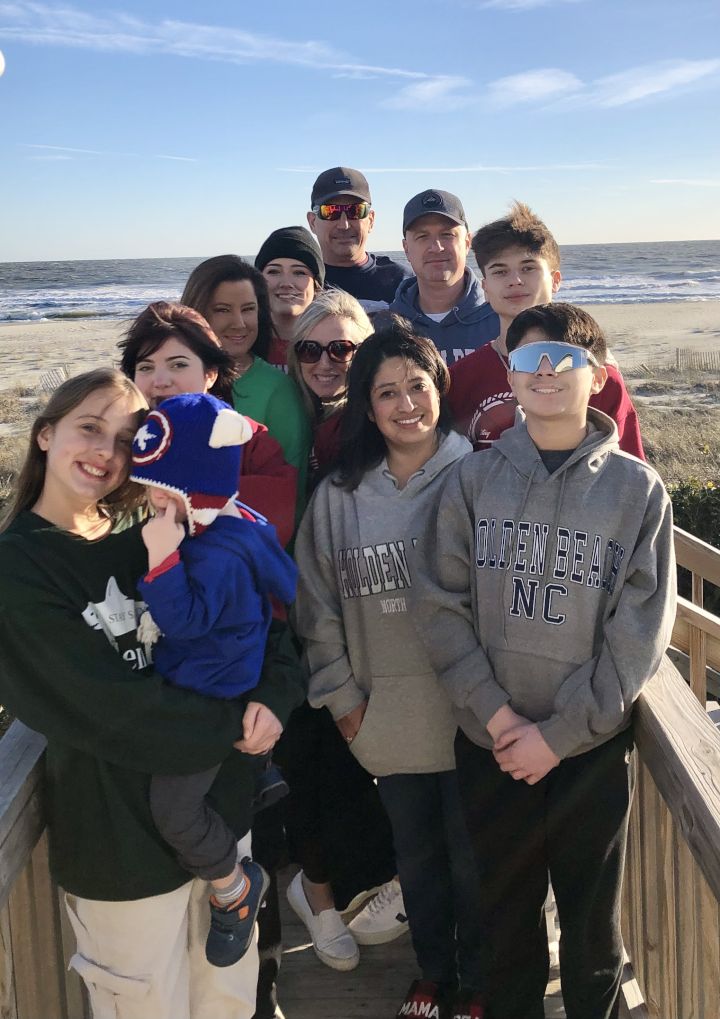 We both come from very close and supportive families who love hanging out with one another. We get together often on holidays, special occasions, and other times just because we enjoy being together. Sarah's siblings and their families live only a few hours away while Joe's live a day's drive or quick flight away, which makes for many spontaneous family gatherings throughout the year.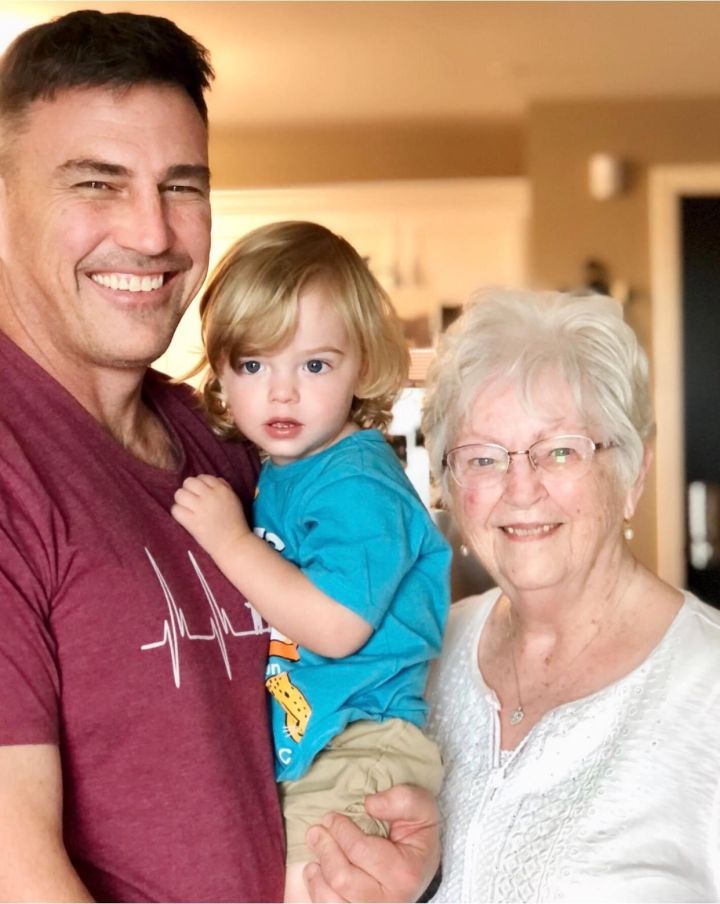 Both families try to spend a week together over the summer--Sarah's family at the beach in North Carolina and Joe's family usually in Illinois or the coast of South Carolina. We usually hang out...talk, catch up, play ball, Scrabble, or Family Feud, and eat! Both our families enjoy cooking; when we're all together we rotate the cooking between families to give our parents a break. One of our favorite meals to cook is "bait-in-the-bucket" (what Sarah's family calls it) or low-country boil (what Joe's family calls it). Two names, same meal...it's shrimp, polish sausage, potatoes, and corn on the cob boiled in a huge pot with onions and lots of Old Bay Seasoning. Sarah's family adds crab legs! Once done, we dump the ingredients onto a newspaper-covered table for all to eat family style (forks optional!). The kitchen is a busy place filled with life and lots of conversation. Our families are very excited to welcome another child amongst us, to wrap this child in love, and to raise this child among loving, fun, joyful, and caring cousins, aunts, uncles, and grandparents.
Our House and Neighborhood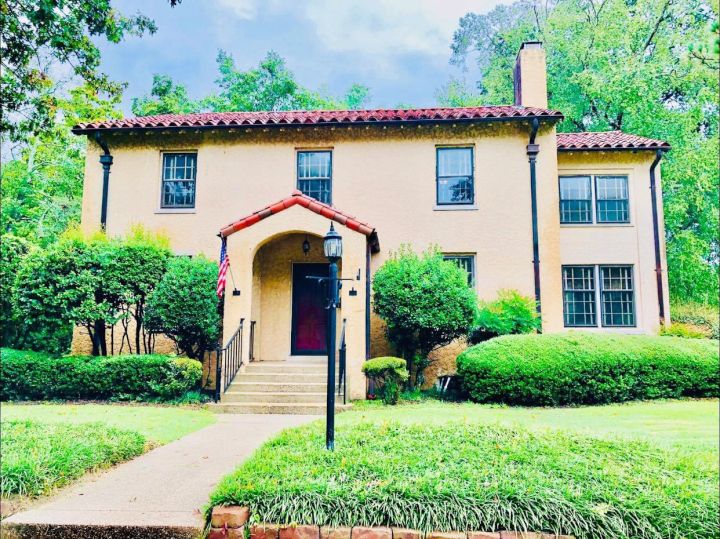 We live in a beautiful single-family historical home on a U.S. military base in North Carolina. Our community is very supportive where everyone is part of an extended military family and always willing to help. It's a wonderful place to raise a family. Our neighborhood is safe, full of energy, and full of families with children of all ages. Children are always outside playing and coming over to play with our son. Our neighborhood has sidewalks, pedestrian crossings, playgrounds, a dog park, pool, golf course, library, and even a church. Sarah often takes Thaddues to the playground and Joe frequently takes Thaddeus for neighborhood bike rides. As a family we attend the neighborhood church. Our neighborhood has a little something for everyone.
The military base hosts many festivals and events throughout the year as does the city in which we live. On base, our favorites are the Christmas tree lighting festival and the 4th of July celebration where a portion of the base becomes a fair with bouncy houses, face painting, rides, food trucks, and music. Downtown, our favorites include minor league baseball games where our son loves playing with other kids in the outfield playground and art walks, where he likes climbing on and examining local art pieces.
We feel so fortunate that the base and the city host so many family-friendly events that we enjoy attending. We love our community and look forward to continuing to experience all it has to offer with another child!
From Us to You
We are truly honored and thankful that you have taken the time to consider us. We cannot even begin to imagine how difficult this decision is for you but what we know is that you are a courageous, selfless person who loves their child so much that you are willing to do what you feel is best for your child. We would like for you to know that you are not alone and, although we have not met, we think about you and your baby each day. We hope we get to meet you and your child one day and that we continue to walk side by side, together as a family.
This past November we celebrated our seven-year anniversary. We have much to be thankful for including that we are both blessed with very loving and supportive families and friends. Our hearts are bursting with love as we anxiously wait to share our love with another child. Several years ago, we tried to have children--at first naturally and then through IVF but were told our chances of conceiving were unlikely. We were initially heartbroken but then gradually turned our focus to something we always talked about--adoption.
After adopting our son, Thaddeus, in 2020, experiencing how much we love and treasure him, and seeing our families welcome him with unqualified love, we know we want to bring another child into our family. Without adoption, we would still be childless and have a hole in our lives--we are ever-thankful for the opportunity that adoption provides and that you are considering us to raise this child. We're excited to welcome you and your baby into our life.
We have an unwavering and deep love for one another. Our marriage is based on love, honesty, and trust and we look forward to welcoming your child into that environment as well as into a loving and supportive extended family. We plan to raise this child much as we were raised, in a loving, supportive, and joy-filled atmosphere. We want to help this child experience the same great childhood that we had as children. We want to teach your child independence and character, love, and caring. We want to provide them opportunities to find and pursue their passions all while knowing that they are loved, cared for, and safe. We look forward to teaching your child about honesty, respect, and doing their best. Overall, we look forward to guiding them and watching them develop into their own person.
We will always be open and honest with your child about how our family came to be. We will make sure your child knows that you love them completely, that you always will, and that your brave decision was based on love. As time passes, we are happy to share letters and pictures of your child's growth and joy with you.
We are committed to loving, raising, and protecting this child. We love to travel, explore, and experience the world--your child will share those opportunities. Since we were recently stationed in Germany with the U.S. Army, we had a wonderful opportunity to travel and explore ...now we are so happy to be living in the U.S. closer to friends and family. Your child will be part of a loving and supportive, big, extended family. We can't wait! We, along with our families and friends, are waiting with open arms to welcome you and your child into our family. We know that you face a very difficult and trying decision...our thoughts and prayers are with you.
We look forward to meeting you and know that you will always be a part of our family.
Joseph & Sarah
Favorites
Actor
Jimmy Stewart; George Clooney
Kevin Costner
Actress
Grace Kelly
Diane Keaton
Candy Bar
Snickers
Anything Dark Chocolate
Childhood Memory
Playing catch and tennis with my dad and brothers during the summer
Visiting My Grandparents
Childhood Toy
GI Joe
Rainbow Bright
Children's Book
Hungry Caterpillar
Rainbow Fish
City
Nashville
New York City
Day of Week
Thursday
Friday
Dessert
All of them--chocolate!
Carrot Cake
Disney Movie
Jungle Book
Lion King
Dream Job
Army!
Interior Designer
Dream Vacation
a long one
Bali
Family Activity
Playing games and hiking
Dance Parties While Cooking Dinner
Flower / Plant
wildflowers and tulips
All
Form of Exercise
Sports--running
Walking
Hobby
reading and gardening
Photography
Holiday
4th of July
St.Patrick's Day
Holiday Tradition
Decorating Christmas Cookies
Ice Cream
Chocolate
Chocolate
Leisure Activity
Reading
Gardening
Memory with a Child
Thaddeus' first steps
Holding My Nieces and Nephews for the First Time
Memory with Spouse
Thaddeus' birth
Cooking Classes in Vietnam & Italy
Movie Munchie
Popcorn
Popcorn
Movie Quote
"there can be only one"
Traditions are Stories Families Write Together
Movie Type
Western
Psychological Thrillers
Musical
Guys and Dolls
Lion King
Musical Group
Bruce Springsteen
Nursery Rhyme
Humpty Dumpty
Twinkle Twinkle Little Star
Olympic Event
Ice Hockey
Gymnastics
Personal Hero
Abraham Lincoln
Mom
Play
To Kill a Mockingbird
Poet
Robert Frost
Edgar Allen Poe
Quality about my Spouse
Kindness
Loyalty
Quote
Most Folks are as happy as they make their minds up to be
Life is Better at the Beach
Restaurant
Local Diner
Parc (French Restaurant in Philadelphia)
Sandwich
BLT
Oyster Po' Boy
Scripture
Greater love has no one than this, that someone lay down his life for his friends.
Song
Spirit in the Night (Springsteen); My Church (Marin Morris)
In Your Eyes
Sport to Play
Basketball
Tennis
Sport to Watch
Baseball or Football
Football
Sports Star
Tom Brady
Serena Williams
Sports Team
Yankees
Carolina Panthers
Subject in School
History
Math
Thing to Cook
Steak
Vegetables
Time of Day
Morning
Evenings
Tradition
lunch
Family Beach Vacation
TV Show
Modern Family
Longmire
TV Show Character
Walt Longmire
Type of Music
country
Easy Listening
Vacation Spot
mountains
Beach
Get in Touch
Provide more information, so American Adoptions can connect you with this family.
---