1-800-ADOPTION
Thank you for viewing our profile
If you would like to learn more about us, please call 1-800-ADOPTION (2367846), fill out the form at the bottom of our on-line profile page, or email us at bp_information@americanadoptions.com.
To revisit our on-line profile page and view our profile video at American Adoptions, simply use your mobile phone to scan the QR code on the right. We are looking forward to hearing from you!
Shannon & Brittany
Hello! Thank you for letting us show you a glimpse into our life. We have a lot of love to give, and to be chosen as the parents of your child would allow us to grow into the family we have been longing to become. We are grateful that you would consider us and look forward to walking this path together.
About Us
Job
Senior Regulatory Compliance Analyst
Physician Assistant
Education
Law Degree
Master's Degree in Physician Assistant Studies
Relationship
Legally Married
What Makes Us Unique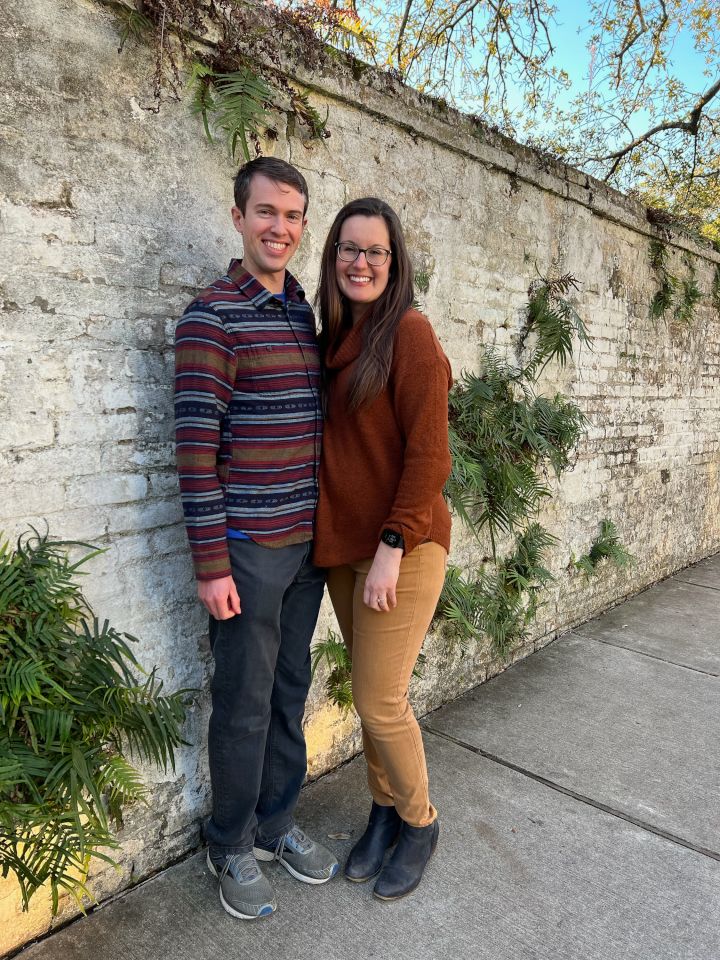 We are often referred to as "cute," which may make us roll our eyes, but we also take it as a compliment. People around us see the little adventures we go on and kind things we do for each other, so we guess that makes us endearing!
One thing that makes us unique is our strong marriage. Infertility is difficult, but it did show us how to love each other well. We started volunteering as a presenting couple for retreats for engaged couples. We hope our future child can learn how to have a happy, healthy relationship from our marriage.
We feel like we have more passions and hobbies than the average person. We ride bicycles, bake, craft, run, paint, volunteer, birdwatch, and garden - just to name a few. During the pandemic we got really into houseplants. With some research and care, we have about 30 thriving houseplants. Whatever this child is interested in, we can't wait to "nerd out" and help them explore that hobby!
We also take our faith seriously. We have made prayer and scripture a part of our daily life. Brittany regularly volunteers at our church's food pantry and Shannon hosts a men's bible study. We try to make Sundays a special day of faith, relaxation, little adventures, and spending time with family. There is a lot of hope in our home and knowledge that every person is loved by God.
Qualities We Love, Admire and Respect in Each Other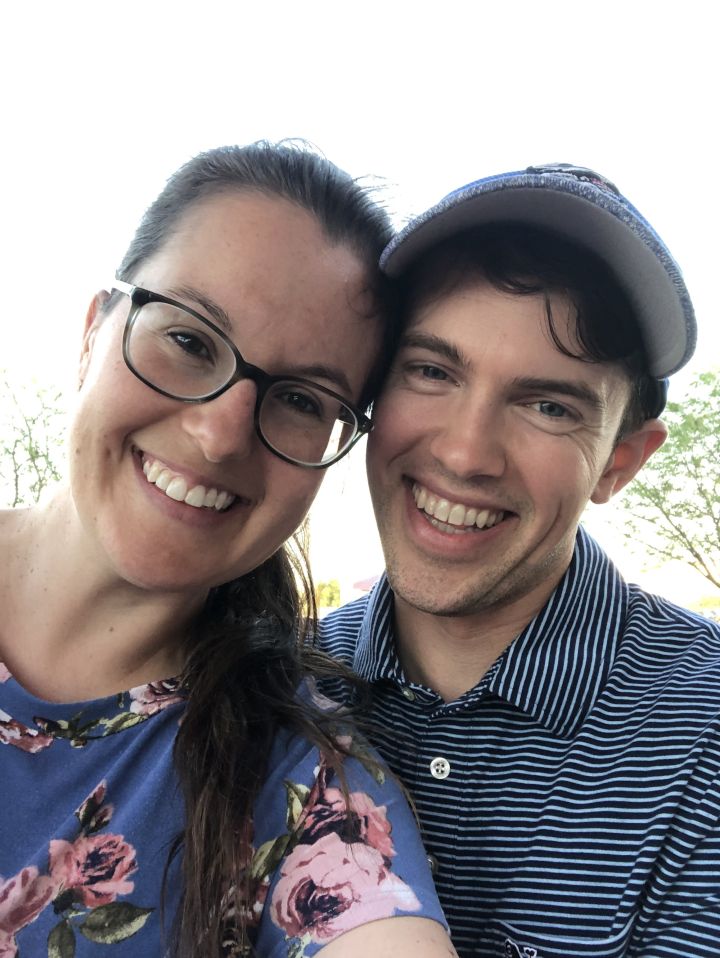 Brittany About Shannon: I knew Shannon was special from the moment I met him. He is an extremely likable person - friendly, generous, and quick with a joke. People mean a lot to me, and I love that Shannon is easy to bring to a gathering or host dinner with. Shannon is also passionate and driven. He studied hard to succeed through law school. He is an avid runner and continues to beat his previous records. On a less serious note, he is passionate about everyday things, making daily life exciting. For example, he researches the best way to tend the garden and can talk your ear off about craft beers. Throughout our struggle with infertility he showed how well he can give support, listen, and love.
Shannon About Brittany: Brittany is the most empathetic and caring person I know. She is always looking out for her family and friends, with phone calls and texts, little gifts, and encouragement during tough times. Her cuteness is only surpassed by her kindness towards others! She has encouraged my personal growth, opening my life up to deeper relationships with others. Brittany loves to learn, and shows her artistic talent in everything from baking cakes to painting. Her excitement to decorate the baby's room and start collecting children's books is heartwarming. It is comforting to know she will guide this child with care and grace, and open up a world of creativity and kindness for him or her.
What It Means to Become Parents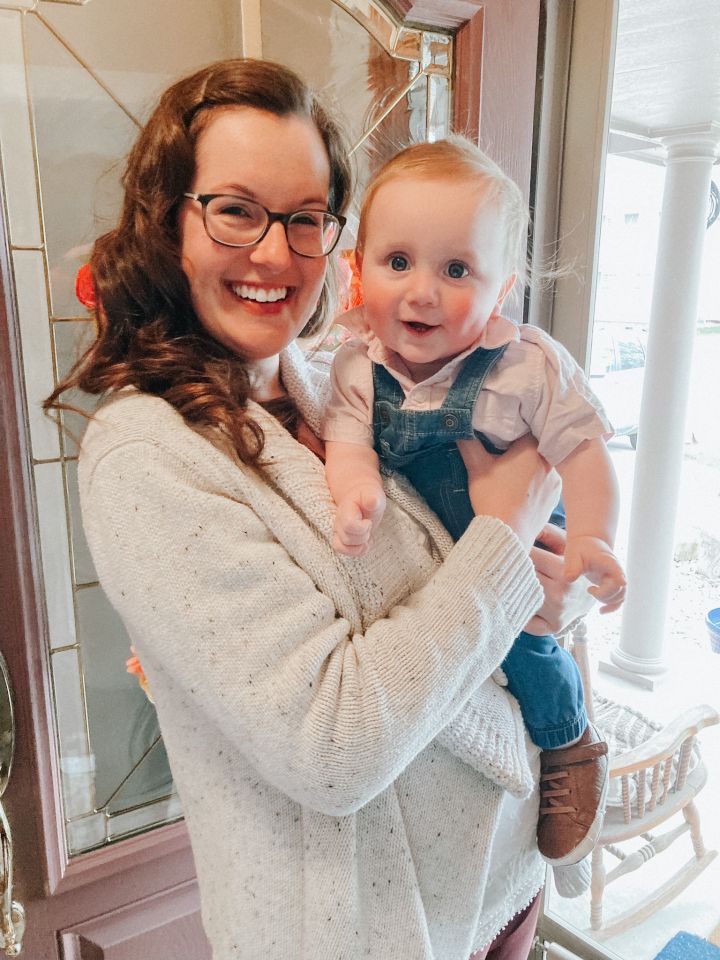 Adoption is the most incredible gift because it allows us to become parents. When we were faced with infertility, we knew that one option was to never raise children. However, we didn't consider this option very long. We know that at the end of our lives, what will matter is how much love we gave. The adventure and challenge of raising a child is something we strongly feel called to do, and we really want to do it! Even before we were married, raising kids was a common topic. When we hike in the Rockies, we discuss how we want our child to appreciate the beauty of nature and an active lifestyle. When we reflect on some of the "helicopter parenting" that took place in our childhoods, we discuss how we want to give our child a strong foundation and offer direction, but let them make their own age-appropriate decisions. We would like to expose this child to a wide range of experiences, cultures, and people. We aren't ones to stay at home and watch TV, so we are already dreaming of what family outings we can go on, even simple ones at a state park. We know we are blessed financially and will teach the child not to take this for granted. Brittany routinely volunteers at our church's food pantry and plans to bring this child along when they are old enough. We seek to live by Luke 12:48 "to whom much is given, much will be expected."
Photos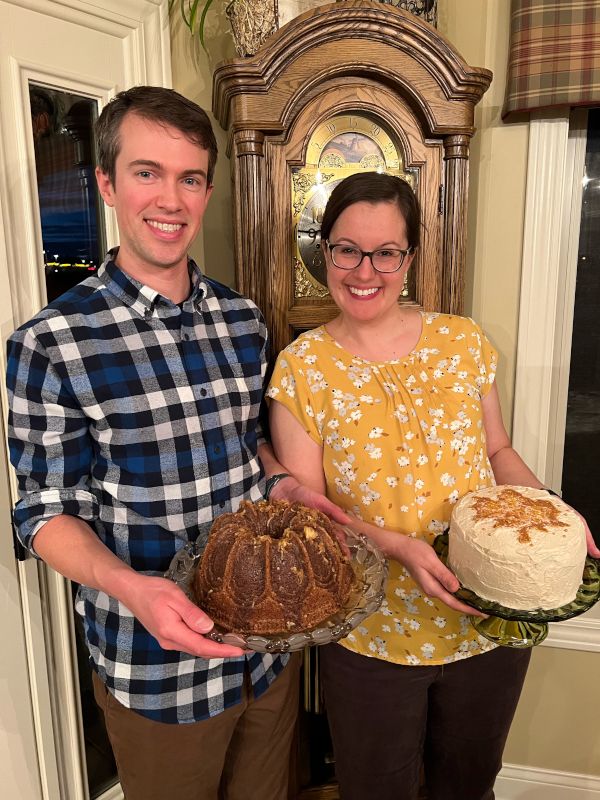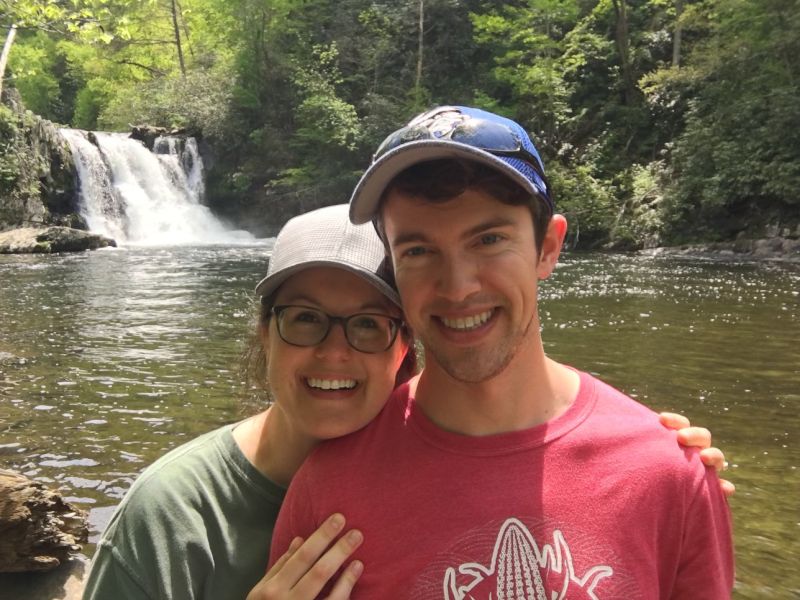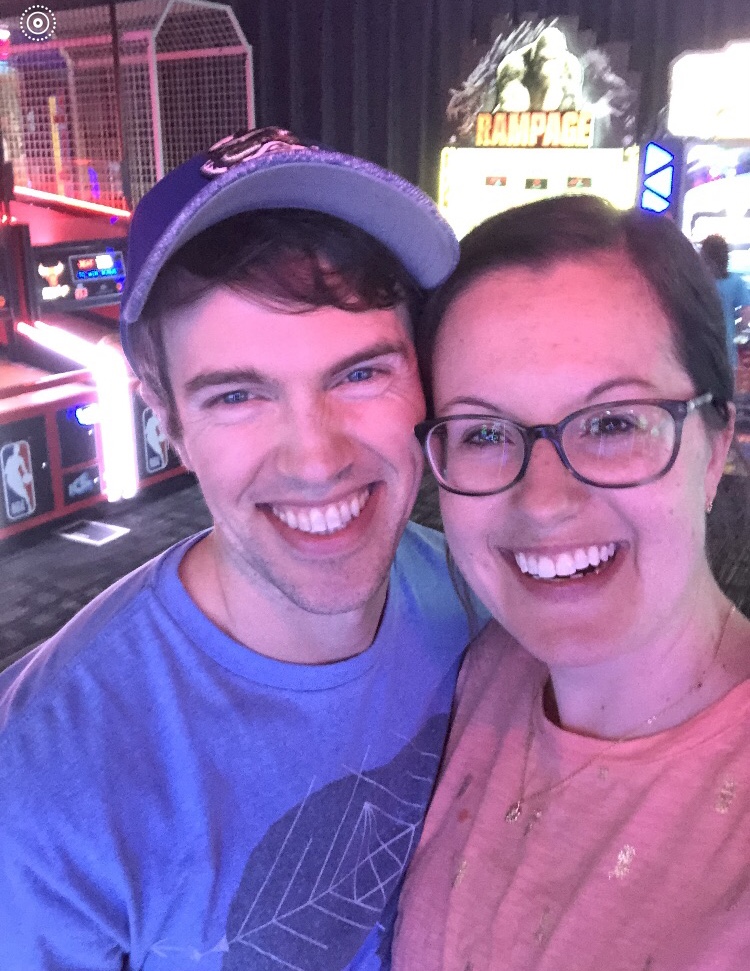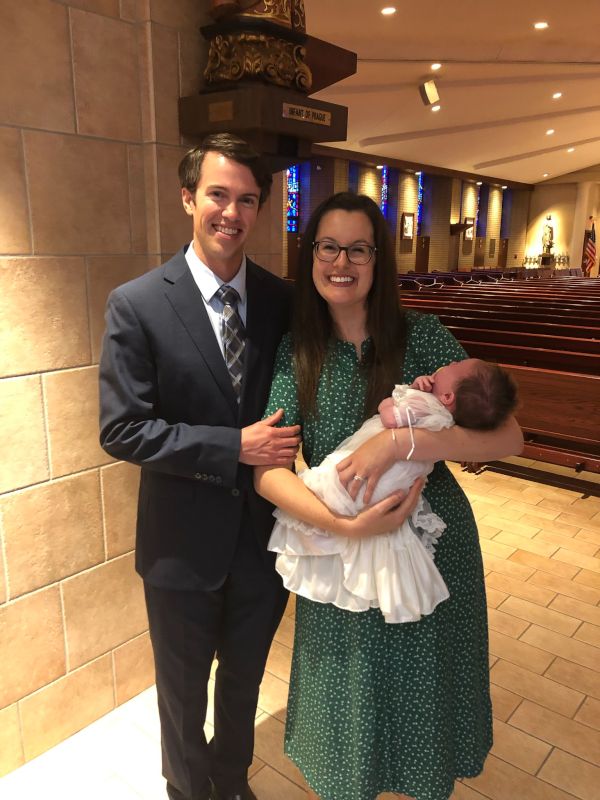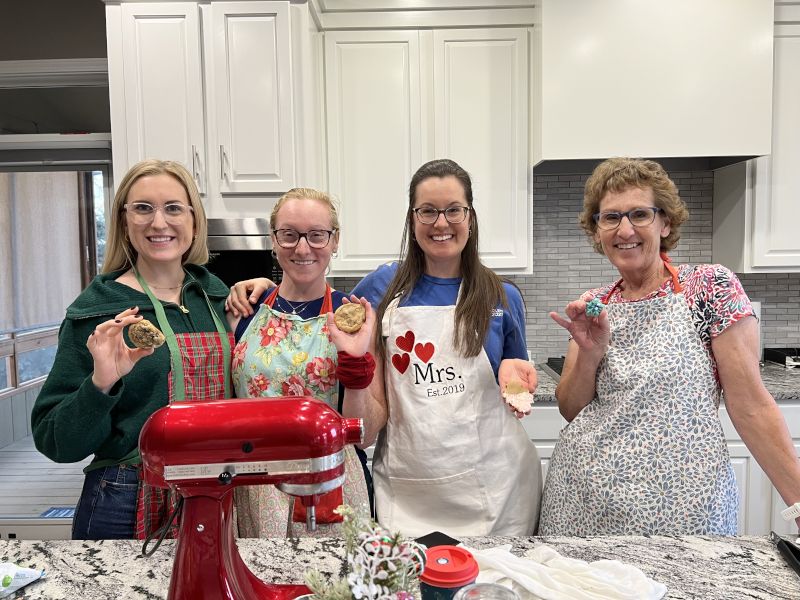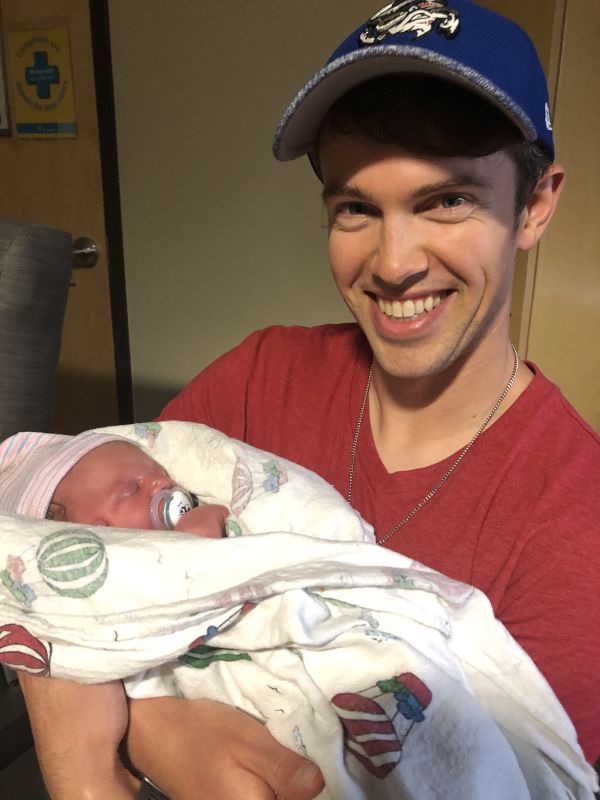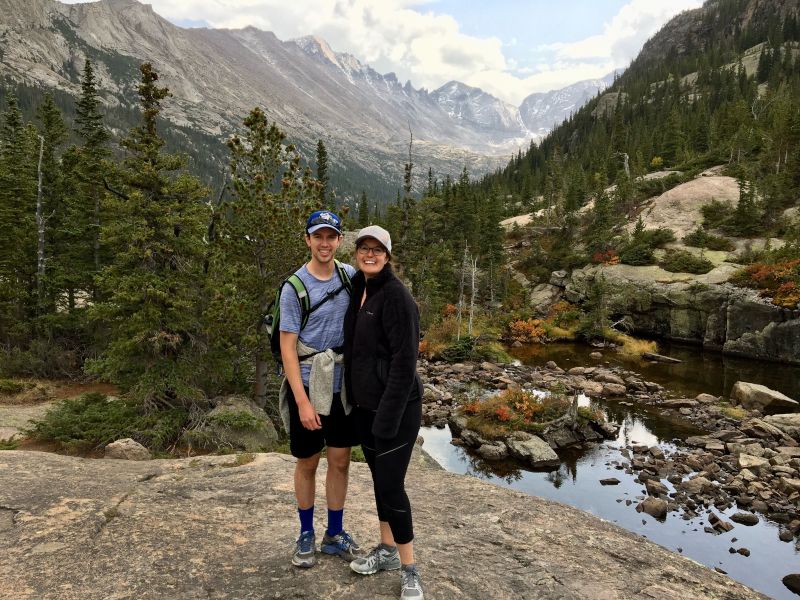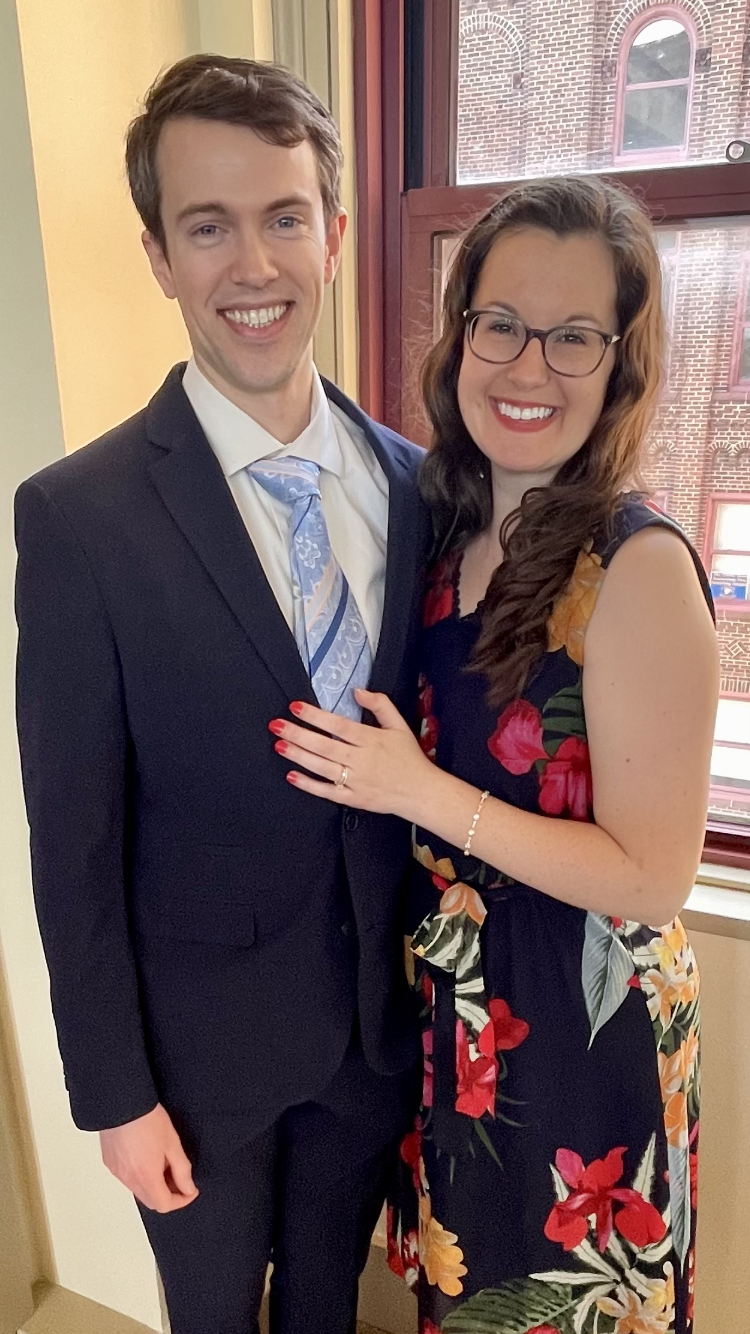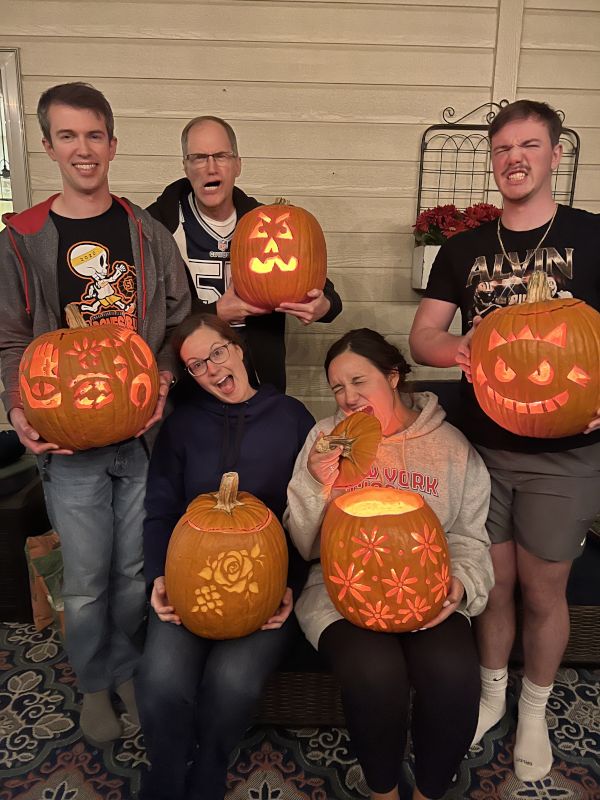 ×
1 / 12
2 / 12
3 / 12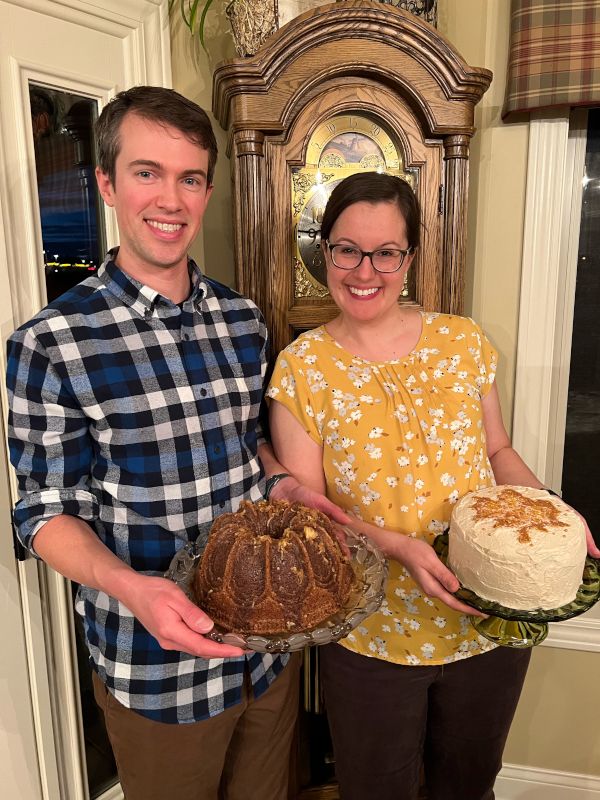 4 / 12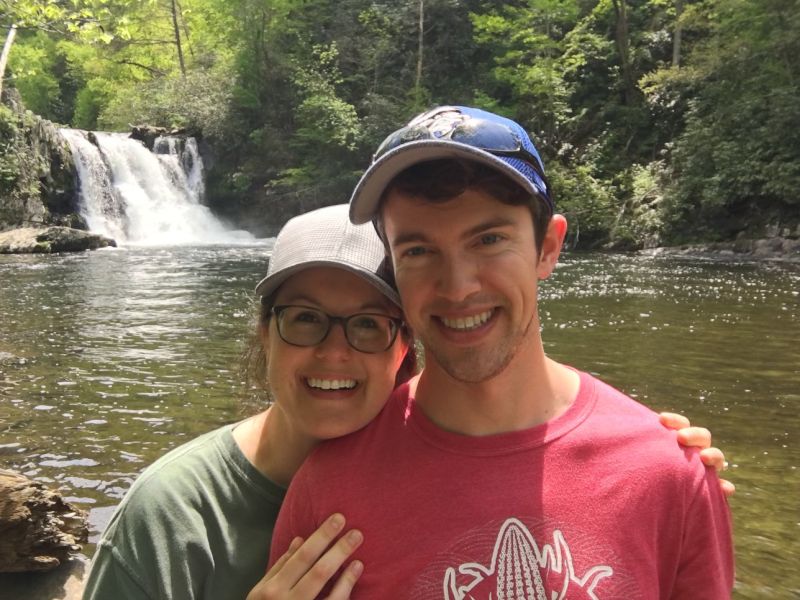 5 / 12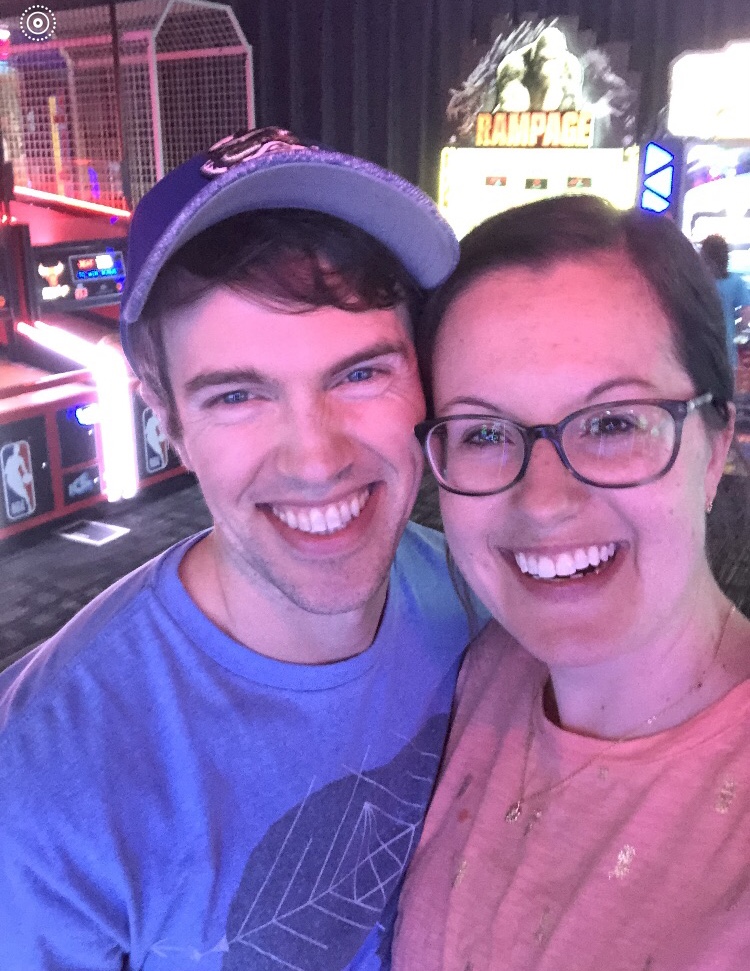 6 / 12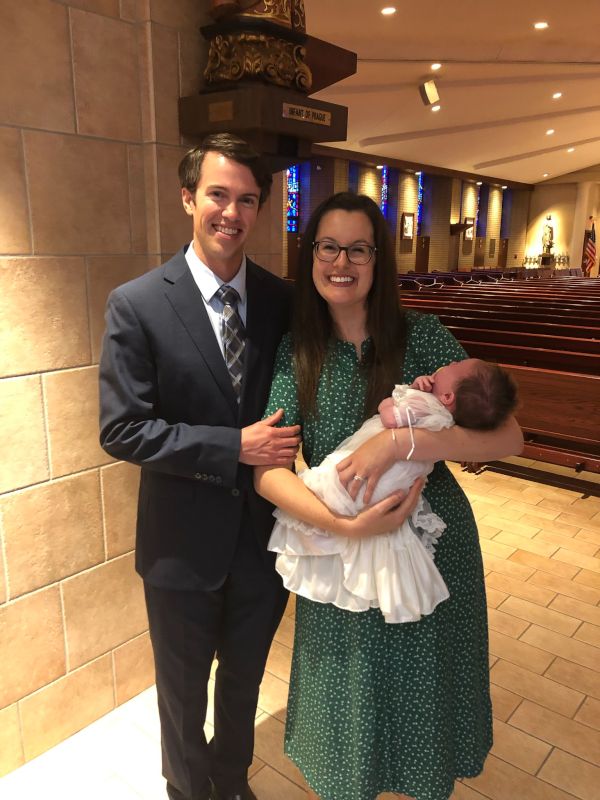 7 / 12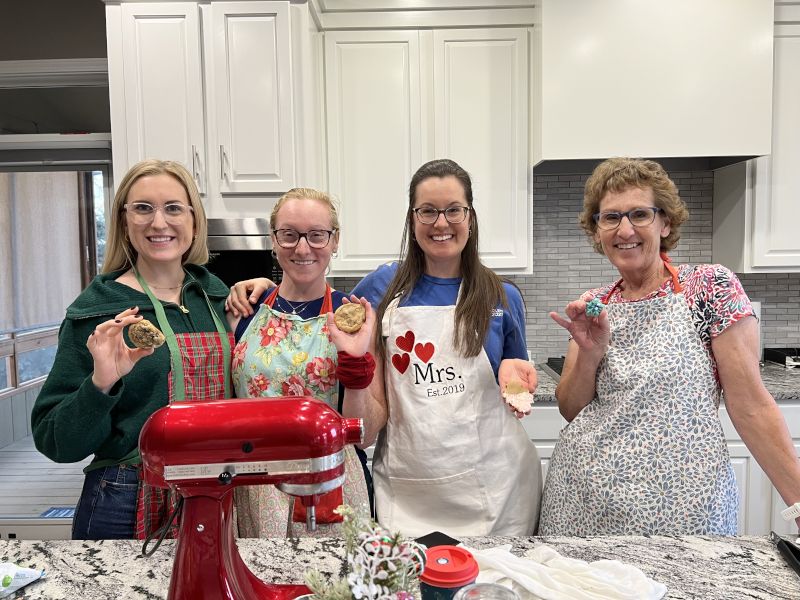 8 / 12
9 / 12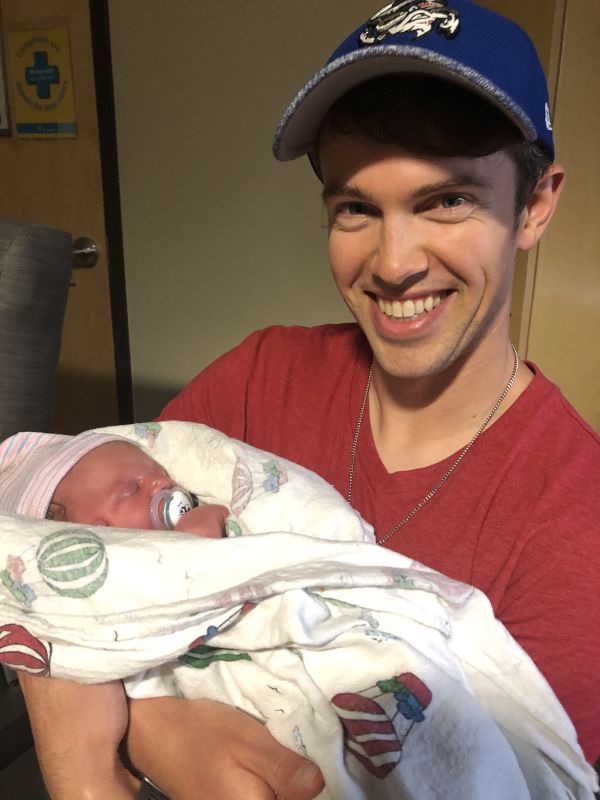 10 / 12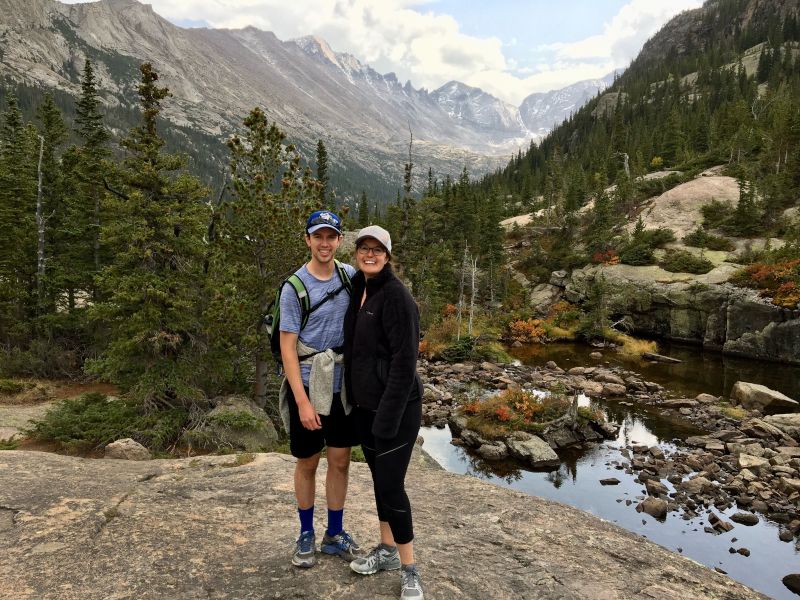 11 / 12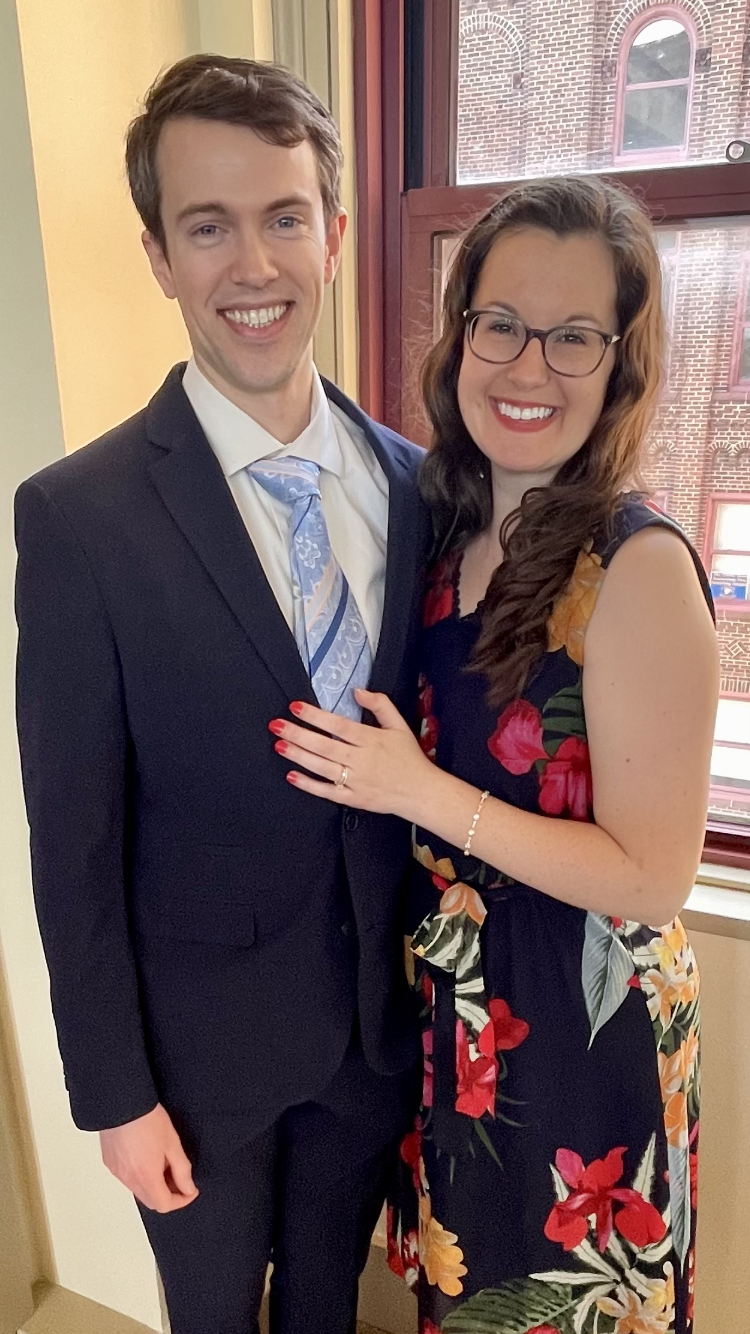 12 / 12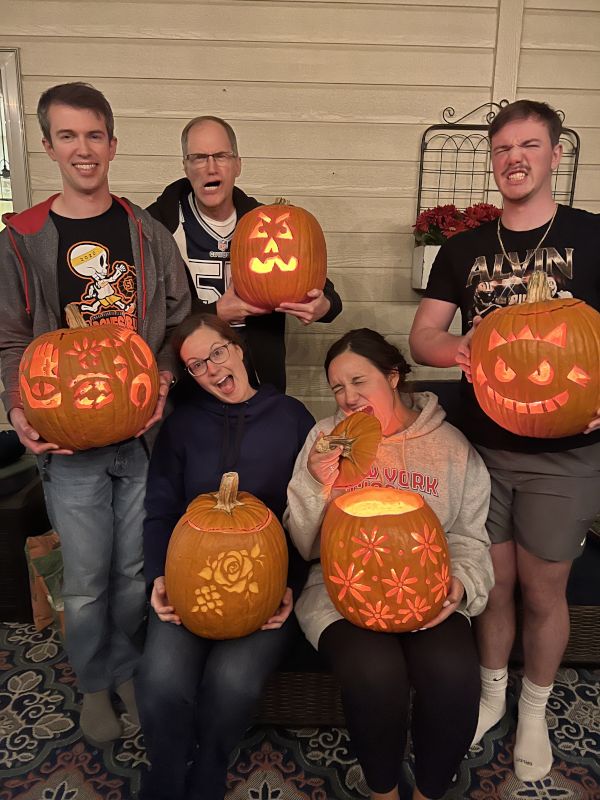 ❮
❯
Our House and Neighborhood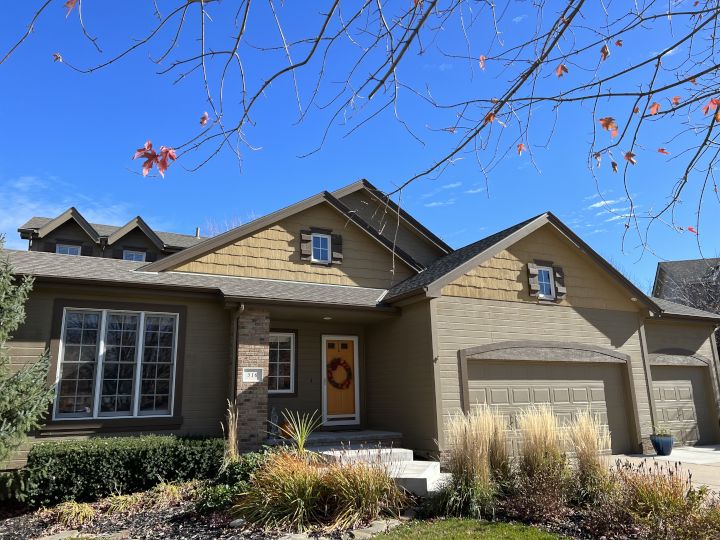 We live in a suburb of a large city in Nebraska, in the friendly Midwest. We moved into our home in August 2022. We had been looking specifically in this neighborhood, because it is perfect for families. We want this child to have an active, adventurous childhood! Our home backs up to a forested area with a walking trail. The trail leads to a park that is just a few minutes' walk away. There are basketball, pickleball, and tennis courts, and a baseball diamond. Shannon can't wait to fly kites and kick soccer balls with this child in the big, grassy area. Our nephews have a blast at the playground and splash pad. Having a big park so close is a huge blessing. We joke that it will be hard to get a child to focus on homework when they can hear the splash pad bucket drop from our house! The neighborhood has many family-friendly events, including a 4th of July parade, food truck nights, and a Santa visit.
Brittany has a dishtowel that says, "The kitchen is the heart of the home." We live by that saying! We also chose our home because there is a big kitchen, which we use often to host family and friends. We look forward to teaching this child to cook and bake. Brittany may regret saying this, but she is ready to host sleepovers! Our home has plenty of space to welcome all the people who are important to the child.
Our Extended Families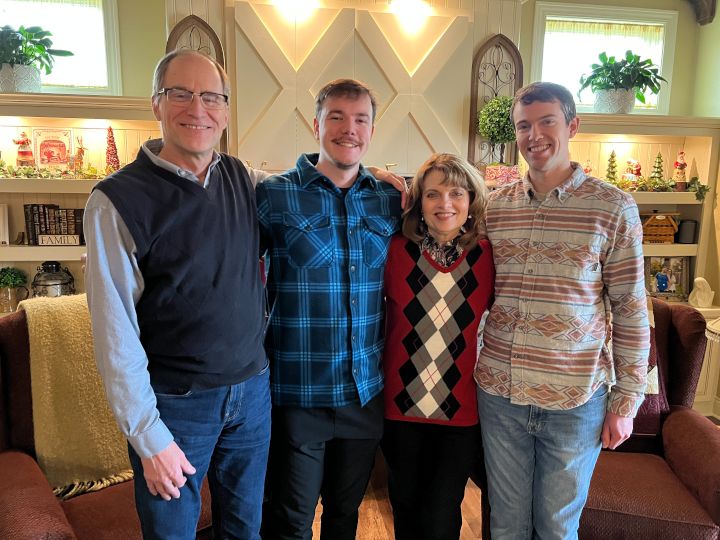 We are very fortunate to have parents, siblings, and nephews within a 25 minute drive. Our nephew Teddy affectionately named us "Shay-Shay" and "Nay-Nay," and for better or worse, it has stuck! Teddy especially likes Shay-Shay's ping pong table and splash pad. We are happy this child will have cousins around to play with! It is a huge blessing to have family nearby.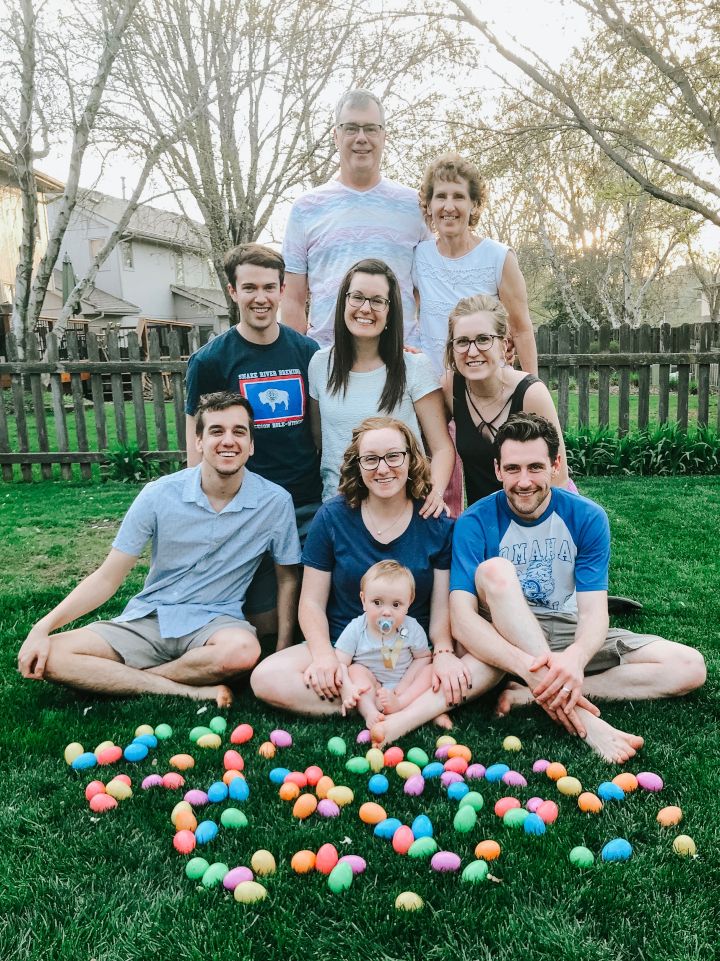 Shannon's mom is excellent at planning memorable events and making us feel special on birthdays. We carve pumpkins every year, do our own "Great British Baking" challenge, and have an Easter egg hunt (even though we're all adults!). This child will be blessed with supportive adoptive grandparents on both sides who value family time.
Shannon's younger brother Daniel is adopted. Even before we realized we couldn't have biological children, we understood that adoption is a special way to build a family. This child will be able to see that adoption is normal and valued in our family. We know the child can reach out to Daniel if he or she ever wants to talk about being adopted.
Our extended family is full of love and thrilled to have another member! We all agree that families are built not only through biology, but also through love.
From Us to You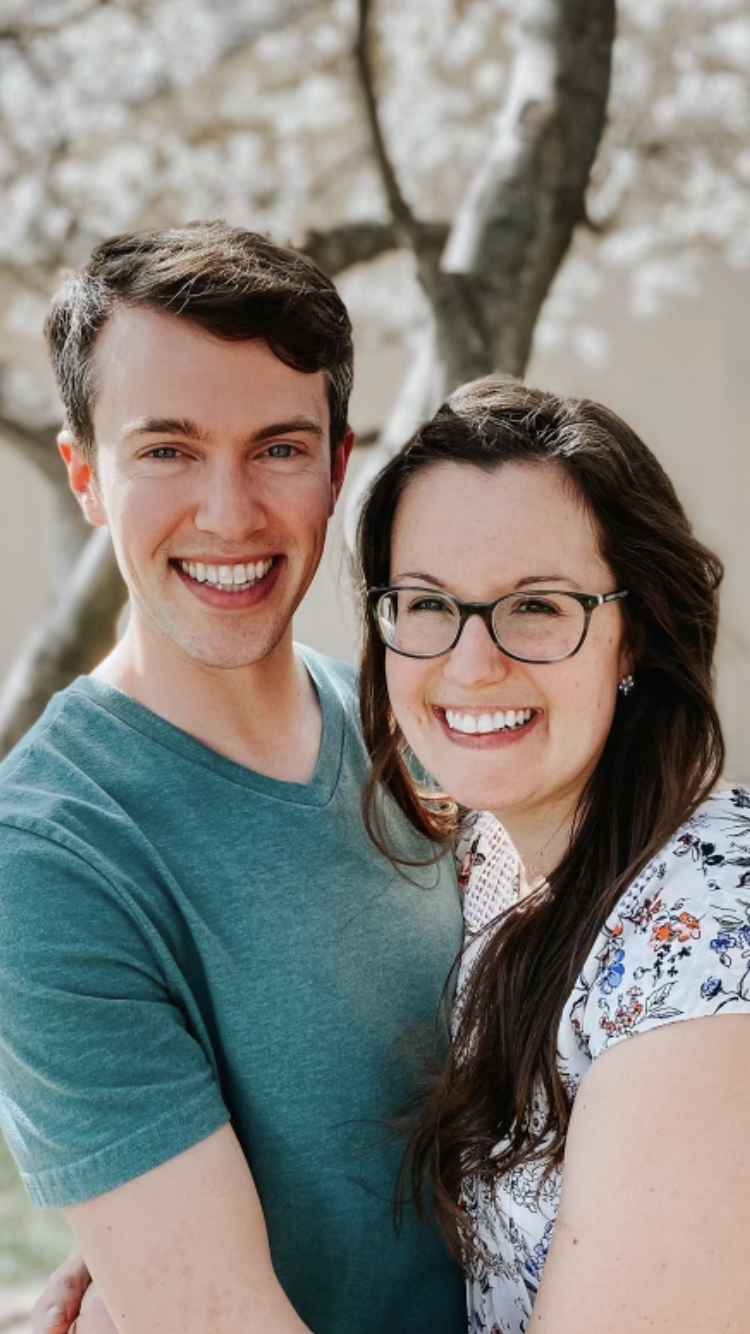 Family is the center of our world. Shannon still remembers first meeting Brittany's parents, three younger siblings, brother-in-law, and baby nephew not long after he started dating Brittany in Spring 2018. We gathered at a popular Italian restaurant and enjoyed the chaotic fun of introductions and sharing stories. Brittany later told Shannon her mom and sisters couldn't stop saying "this is the one!" With our marriage in October 2019, we not only started our family, but each of our extended families grew significantly too. It has been a blessing having all close family within a half hour of home and most of our extended family within a couple hours. Their excitement for another child to enter the family through adoption is shared with us often. It feels like we carry with us each day all the support and love of the many siblings, cousins, nephews and nieces, aunts and uncles, and grandparents. We hope it brings you comfort to know that your child will be loved by so many from the very beginning!
We are so passionate about healthy, happy marriages and families that we volunteer as speakers for the Catholic Engaged Encounter marriage prep program. Through these retreats, we have an opportunity to share lessons we have learned from the challenges in our marriage, including our struggle with infertility. Sometimes God allows difficult things because they give birth to beautiful things that otherwise wouldn't be possible, like the gift of adoption.
We have experienced the joy of children through our nephews and our friends' children. We are godparents to three little boys. It has been encouraging to know their parents trust us to help guide them! We are fully aware that parenting is not easy, but we would regret never accepting the challenge. We know that at the end of our lives, what will matter is how much love we gave. Infertility revealed to us just how much we want to be parents. Infertility, combined with the joy of supporting the little people in our lives, shows us how much love we have to give in raising this child.
When Brittany was wedding dress shopping, her mother-in-law Robin first told her the story of when they met Shannon's adopted brother Daniel. Shannon was 7 and Daniel's birth mom was 17. Shannon went to the bathroom and heard her crying in another room. Robin found him sitting with her, telling her it was going to be okay and they were going to take good care of Daniel. We want you to know that we respect how hard this is for you. We've been praying for you already, because big decisions are difficult and we want you to have peace. Adoption is different than having a biological child, and we want to embrace the differences. One of the biggest differences is you! We are excited not just for this child to join the family, but for our family to grow to include you and your family as well. The more love is given, the more it grows. What better gift could be given to this child than the most people possible to love him or her? Open adoption is so much more than a transactional relationship. If you're comfortable, we're open to developing a friendship. We look forward to sharing photos, emails and letters, phone calls, and potential future visits with you and the child, so they always know those who love them. And - knowing how much Brittany likes crafts - you can likely anticipate some homemade cards as well!
We hope to give this child a life full of laughter, learning, diverse experiences, and true joy. We will provide them with opportunities to become not who we think they should be, but the person God created them to be. Thank you for taking the time to get to know us. We are honored that you would even consider us to be the parents of your child! We think you are brave, strong, and selfless for considering adoption. Shannon's mom prayed for Daniel's birth family during their nightly prayers, and we plan on continuing this tradition. We pray you feel peace, strength, and courage each day.
Shannon & Brittany
Favorites
Actor
Christian Bale
Chris Pratt
Actress
Keira Knightley
Emma Watson
Author
J. R. R. Tolkien
Kristin Hannah
Book
How Bad Do You Want It? Mastering the Psychology of Mind over Muscle
The Glass Castle
Childhood Memory
Boy Scout Campouts
dancing to the macarena with all our neighbors
Childhood Toy
Legos
Lite Brite
Children's Book
Love You Forever
Cloudy with a Chance of Meatballs
City
Vancouver
New Orleans
Classic Movie
Planes, Trains, and Automobiles
Its a Wonderful Life
Day of Week
Saturday
Sunday
Dessert
Chocolate Butterfinger Cake
Lemon meringue pie
Disney Movie
The Brave Little Toaster
Aladdin
Dream Car
Ford F-150 Raptor
Whatever Shannon wants ;)
Dream Job
Brewery Owner
Writer for comedy show
Dream Vacation
Hiking in Canada
learning to cook around Italy
Family Activity
Board Game Night
Yard games (cornhole!)
Flower / Plant
Orchid
Philodendron micans
Form of Exercise
Running
Elliptical
Game
Ticket to Ride
Catchphrase
Holiday
Thanksgiving
Thanksgiving
Holiday Song
Carol of the Bells
O Holy Night
Holiday Tradition
Visiting Family
Baking cookies with family
Ice Cream
Praline
Chocolate chip cookie dough
Junk Food
Burger and Fries
Doritos
Leisure Activity
Gardening
Crafts
Magazine
Outside
Better Homes & Gardens
Memory with a Child
Summer yard games with nephews
getting froyo with my nephew
Memory with Spouse
Road trip Adventures
Hiking together
Movie
Lord of the Rings
Inception
Movie Quote
"All you have to decide is what to do with the time that is given to you." - Gandalf
So you're saying there's a chance...
Musical
Les Miserables
The Sound of Music
Musical Group
Steely Dan
Lumineers
Nursery Rhyme
Pop Goes the Weasel
Twinkle twinkle little star
Olympic Event
Marathon
Ice skating
Personal Hero
Pope John Paul II
Mother Teresa
Quality about my Spouse
Empathy
Supportive
Quote
It's always darkest right before the dawn
"Be who God meant you to be and you will set the world on fire." - St Catherine of Siena
Restaurant
Raising Cane's
Carrabba's
Sandwich
Shrimp Po Boy
Turkey bacon ranch panini
Scripture
Philippians 4:6-7
Philippians 4:6-7
Shopping Store
Local Garden Center / Plant Store
Michael's Arts & Crafts
Song
Reelin' In The Years - Steely Dan
Bohemian Rhapsody
Sport to Play
Basketball
Pickleball
Sport to Watch
Football
Basketball
Sports Star
Troy Aikman
Patrick Mahomes
Sports Team
Dallas Cowboys
Creighton bluejays
Subject in School
Band
Science
Superhero
Batman
Spider-Man
Thing to Cook
Omelet and hash browns
Homemade pasta
Time of Day
Morning
Evening
Tradition
Evening walk after dinner with Brittany
making a "ten best moments of the year" list on NYE with Shannon
TV Show
Great British Baking
Parks and Rec
TV Show Character
Charlie Kelly
Ron Swanson
Type of Music
Country
Indie folk
Vacation Spot
Rocky Mountains
Rocky Mountains
Video Game
Smash Brothers
Dr Mario
Get in Touch
Provide more information, so American Adoptions can connect you with this family.
---