1-800-ADOPTION
Thank you for viewing our profile
If you would like to learn more about us, please call 1-800-ADOPTION (2367846), fill out the form at the bottom of our on-line profile page, or email us at bp_information@americanadoptions.com.
To revisit our on-line profile page and view our profile video at American Adoptions, simply use your mobile phone to scan the QR code on the right. We are looking forward to hearing from you!
Will & Sarah
Thank you for taking the time to learn more about us! We have spent the last 6 years looking forward to the blessing of parenthood, and though it has had its trials and tribulations, we are so excited to be nearing a point wherein we can have a child to love and raise. We know we will be make wonderful parents, and we are thankful for your consideration.
About Us
Job
VP/Director
Chief Operating Officer
Education
Master's Degree in Biology/Business
Associate's Degree in Criminal Justice/Business
Relationship
Legally Married
Our Leisure Time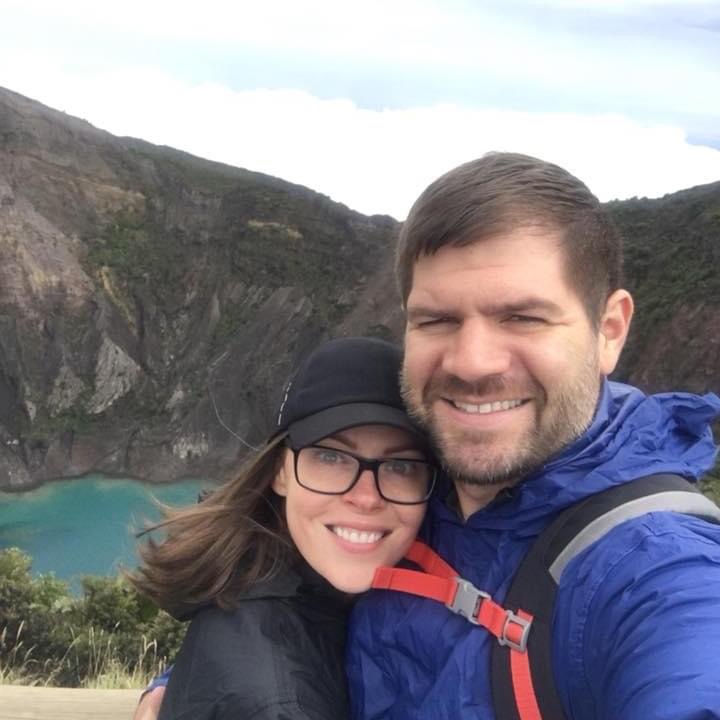 Travel is our passion. We have been to over 30 states inside the United States, as well as Costa Rica, Ireland, Bahamas, Jamaica, Morocco, the U.K., France, and Mexico. We both love a good tropical vacation, but we also love seeing the various cultures around the world - their food, their celebrations, their conversation, even trying our best in their language (Will is conversational in Spanish, and tried very hard in Costa Rica). We believe life should be about experiences, and not as much about 'things' - we choose to focus on the sights, sounds, tastes, and feelings of the wondrous world around us. When we are fortunate enough to have a child in our home, we hope and intend to continue traveling, now seeing the world through their eyes as well as our own.
We are both outdoorsy, as well. We both like taking walks, camping, and boating, and Will also enjoys backpacking with friends; Sarah loves a good patio to read on, and walking outside in markets and cute downtown areas.
We are also both lifelong-learners. We have both gone back to school (part time), with Will almost done with his MBA and Sarah nearing completion of her BA. We believe in the strength of education not just for career purposes, but to stimulate our minds and continue our growth and people.
Qualities We Love, Admire and Respect in Each Other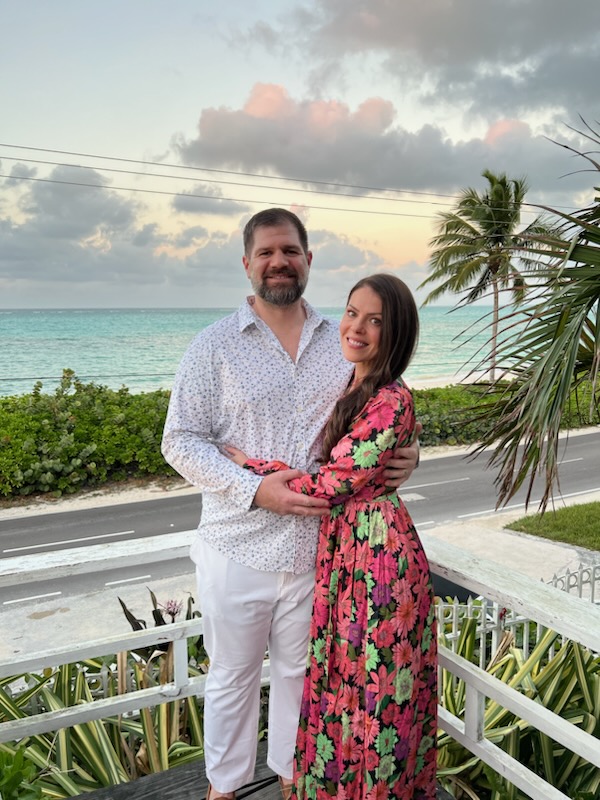 Will About Sarah: Sarah is kind, smart, and strong. She has such an amazing ability to be tender and steadfast at the same time. She is inspiring in her work ethic, and her employees have only ever loved her. She is smart in ways that I am not, and we complement one another. I love that she chose me - I strive every day to deserve her love. I love that she enjoys spending time with me, and I am lucky that she enjoys traveling like I do. If ever there was a woman that would make a great mother, it is Sarah. If our child takes after their (adopted) mom, the world will be a better place for it.
Sarah About Will: Will is adventurous, intelligent, and funny. I learn from him every day. Will has an amazing ability to make me feel at ease even when I am trying something new that makes me nervous. Will is a go with the flow kind of person and because of this, we explore life in ways I never imagined. When I think about Will has a father, I think about him being a role model for our future child and instilling an appreciation for nature, culture, education, and overall trying to be a good person even in the most challenging of situations.
Our Family Traditions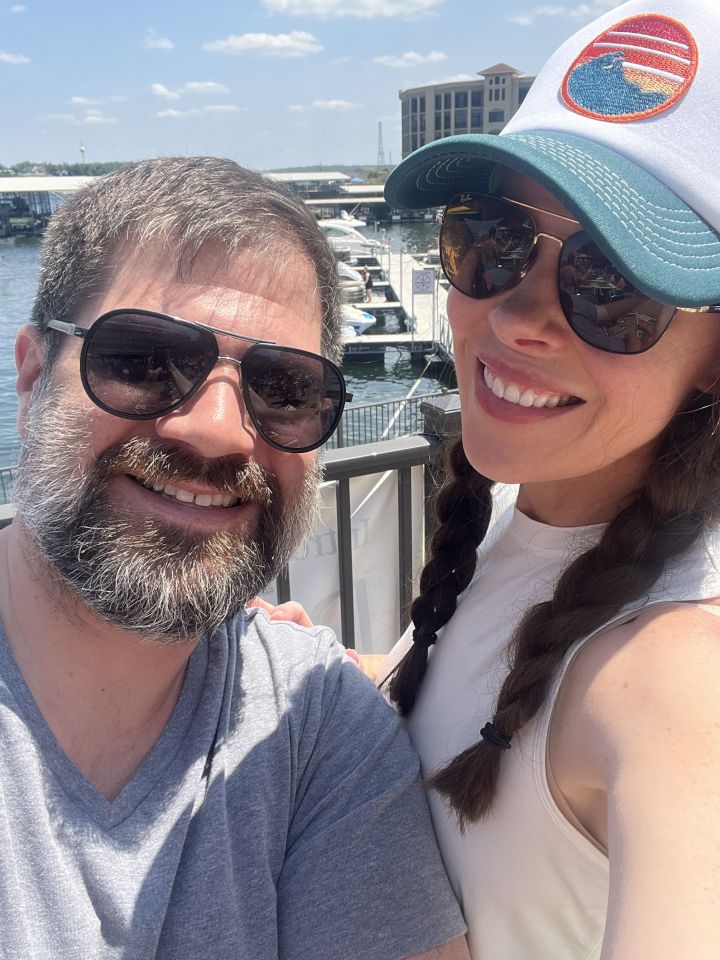 We get together with Will's family (Will's mom, dad, brother, sister-in-law, nephew, and niece) for a week every other summer. We rent a house on a lake, as well as a boat, and we boat, play board games, swim, and go to restaurants. It's a wonderful time for everyone, and the kids love swimming off the dock every day.
We get together with Sarah's family each of the major holidays. Sarah's mom (Peggy) is a wonderful cook/baker (she even owned a bakery once), and her favorite times of year are holidays - Thanksgiving, Easter, Christmas. Peggy loves cooking for everyone, and always makes a cornucopia of food. We started holding Christmas at our house a few years ago, and cooking ourselves, to allow Peggy to enjoy the holiday more - she loves spending time in the kitchen, but we like to share the responsibility.
Will's favorite Christmas tradition was started by his grandmother. Each Christmas, Will's grandmother would build a snowy (using a fuzzy white blanket), mountainous village with small porcelain houses, people, cars, etc, all surrounded by a toy railroad. Every member of the family had a stocking that lined the walls (at its peak, there were ~30 stockings lining the walls). The atmosphere was so amazing. Will has kept up this tradition - albeit much smaller - with our own small little village: when Will's grandmother died, Will was given a small section of the village to keep the tradition, and restart it with our own family.
Photos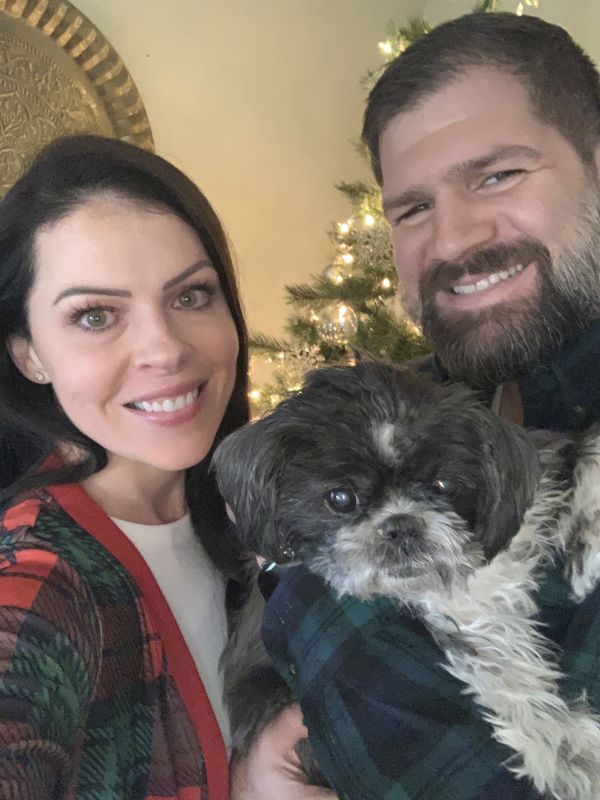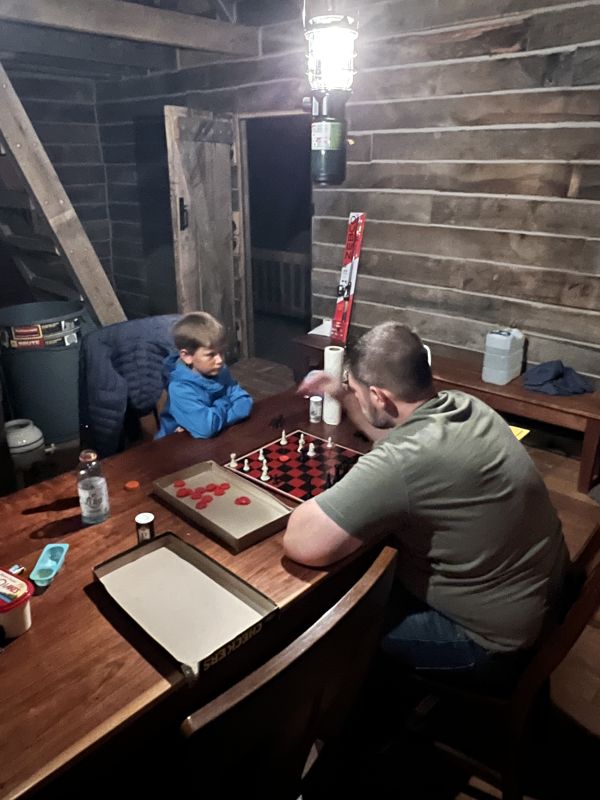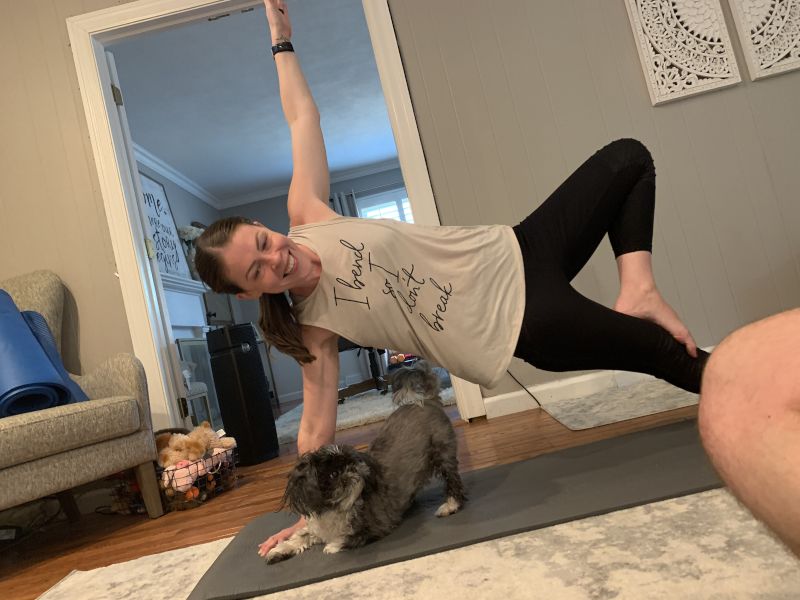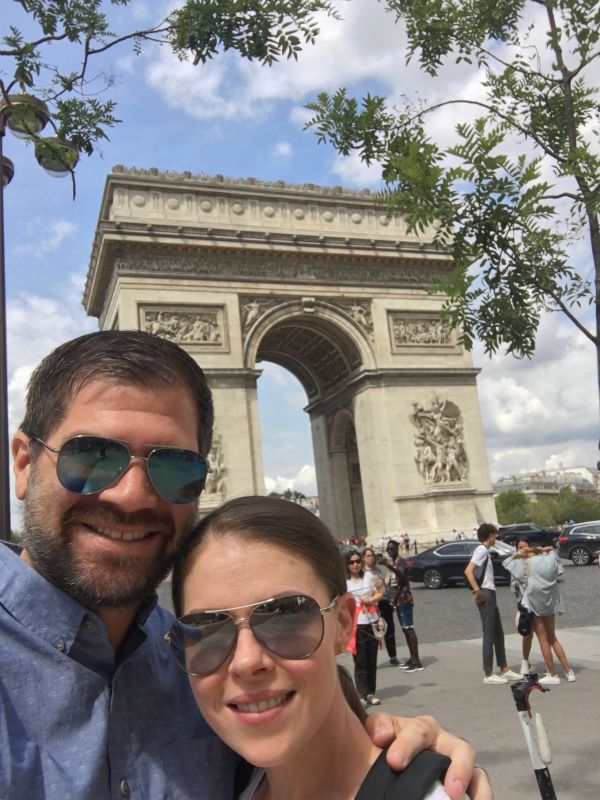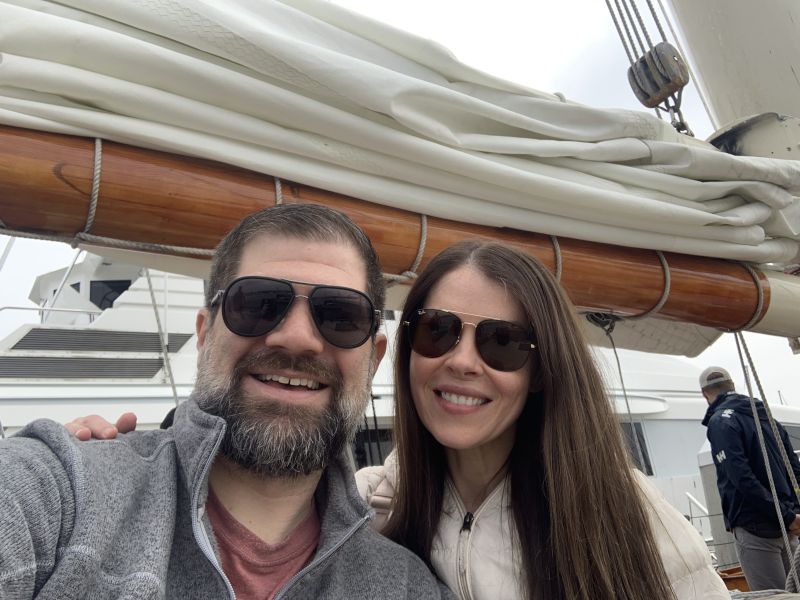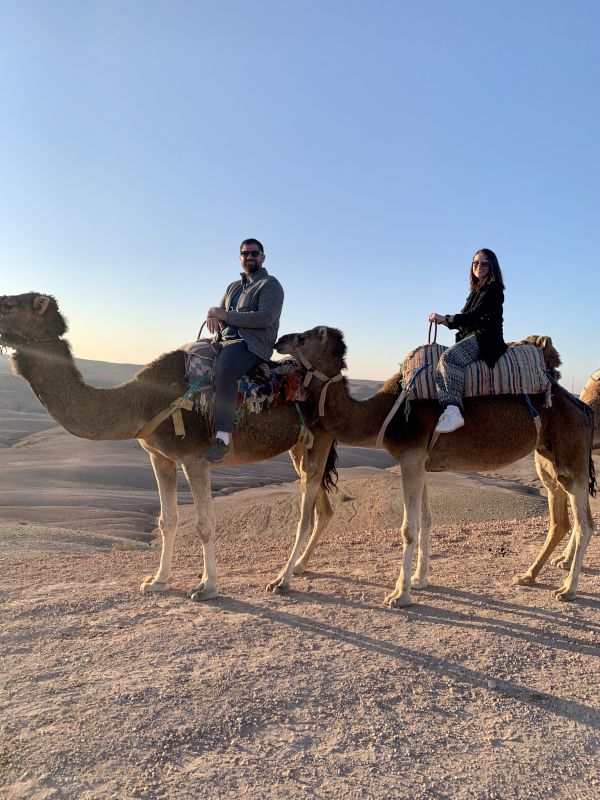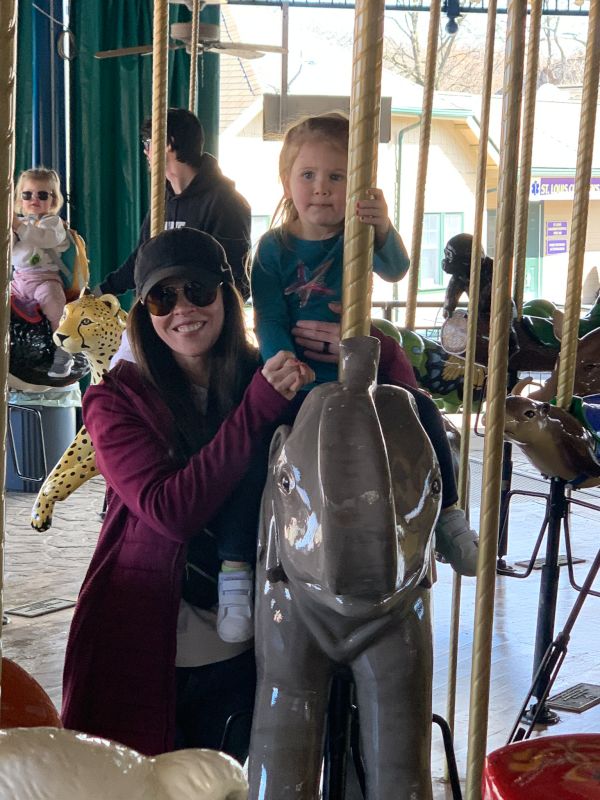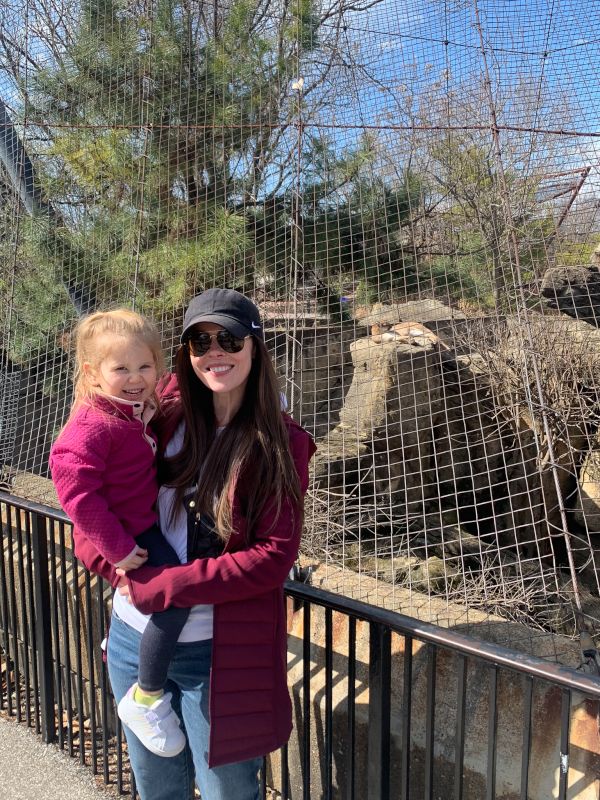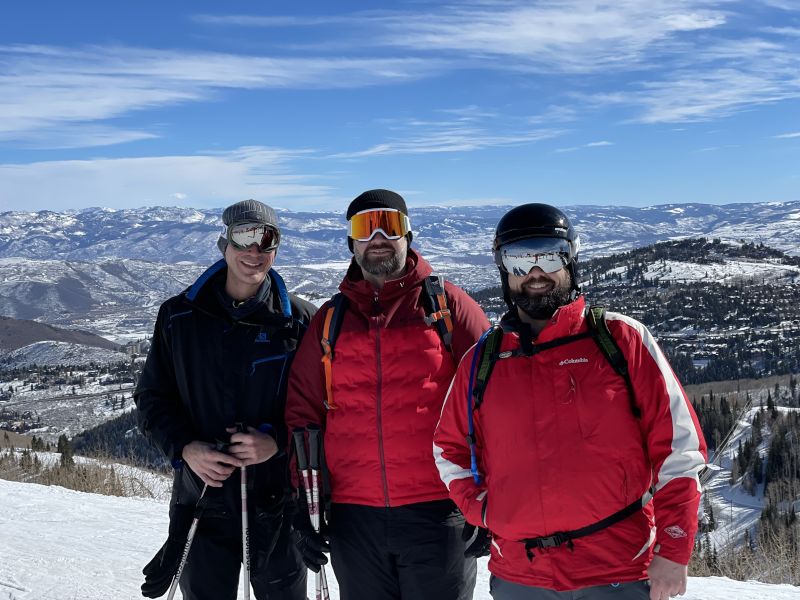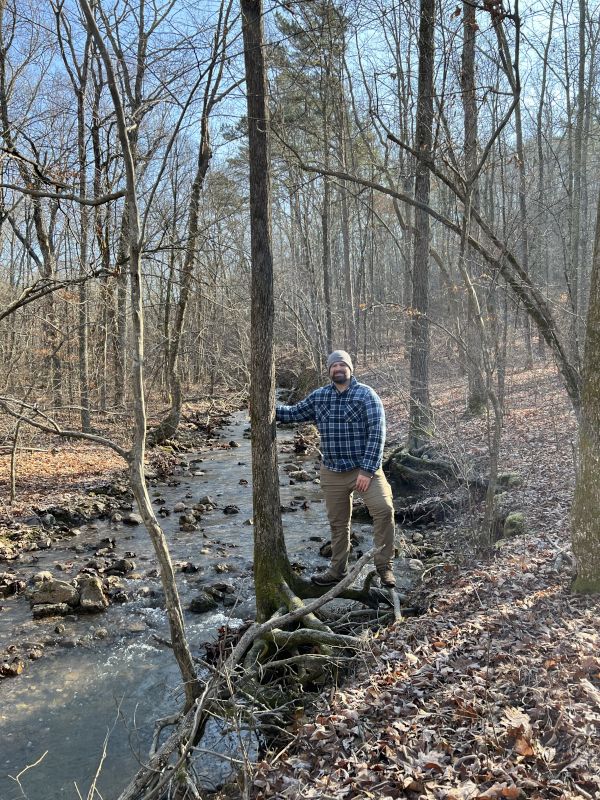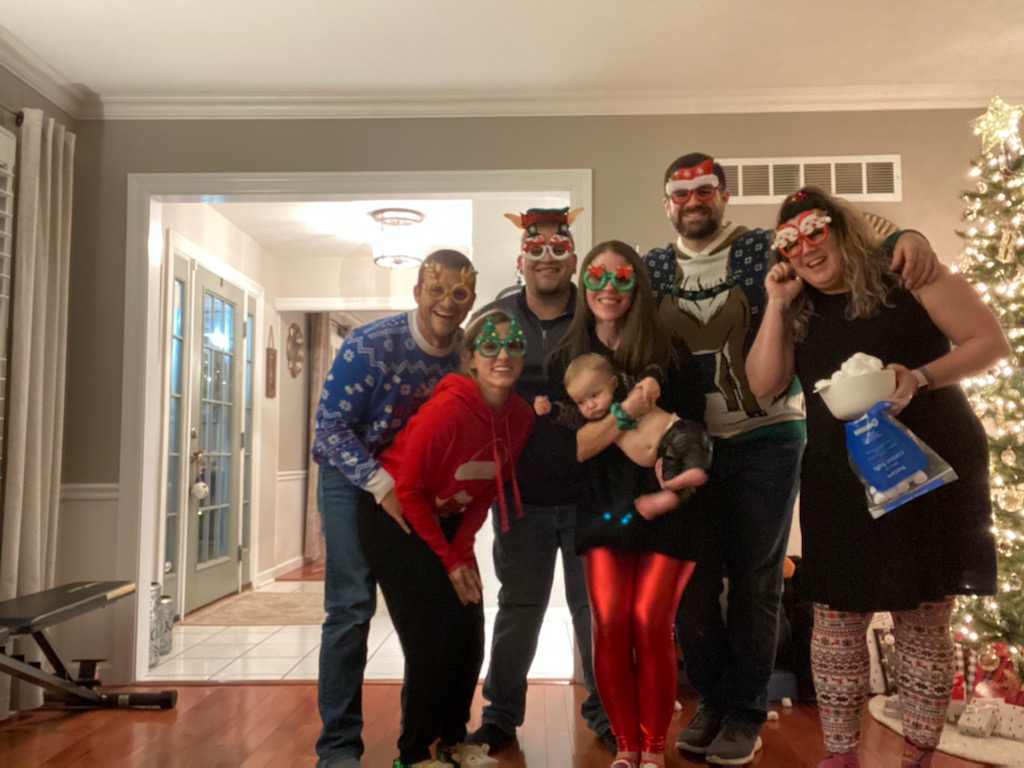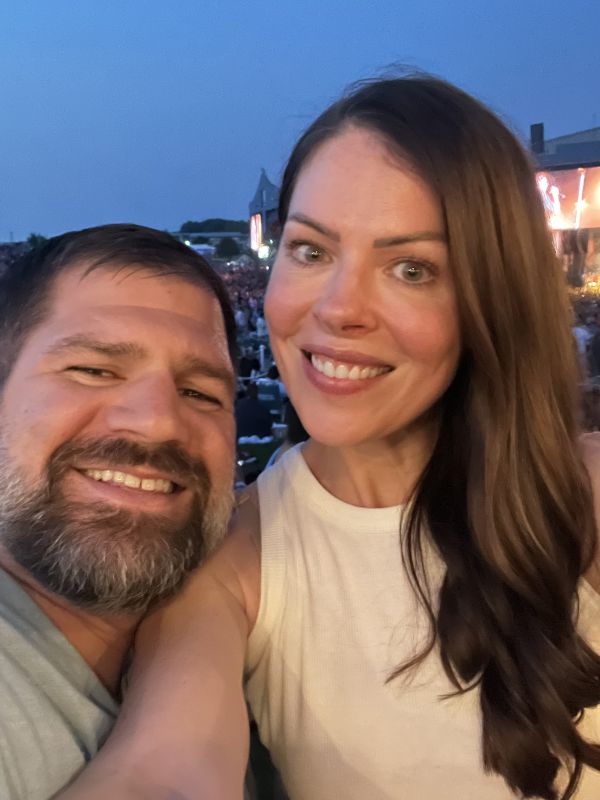 ×
1 / 12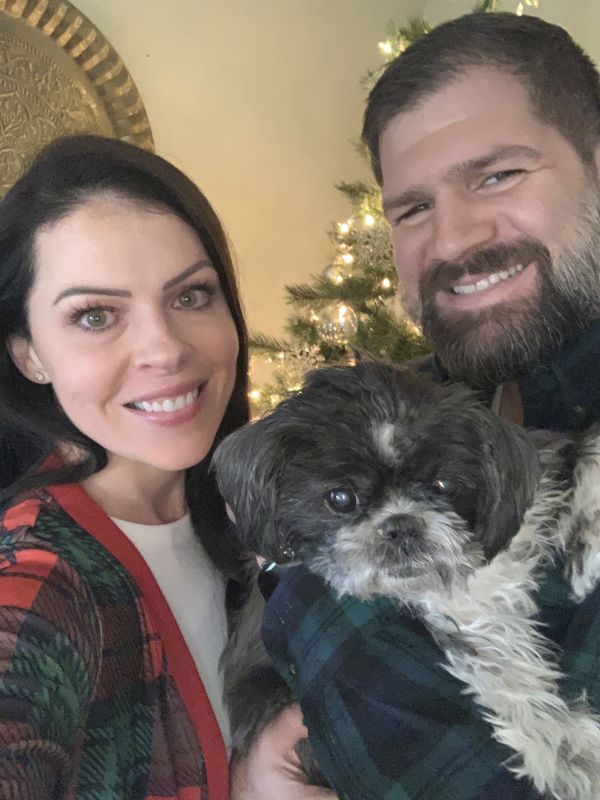 2 / 12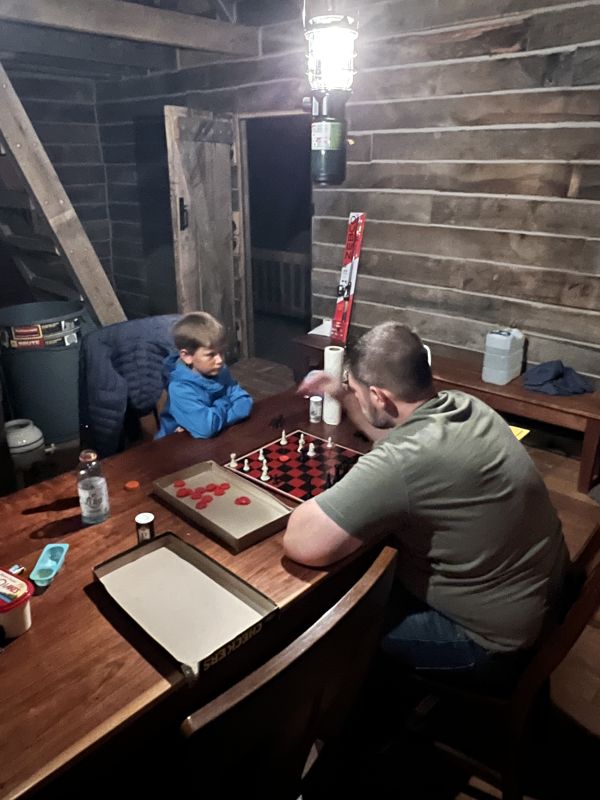 3 / 12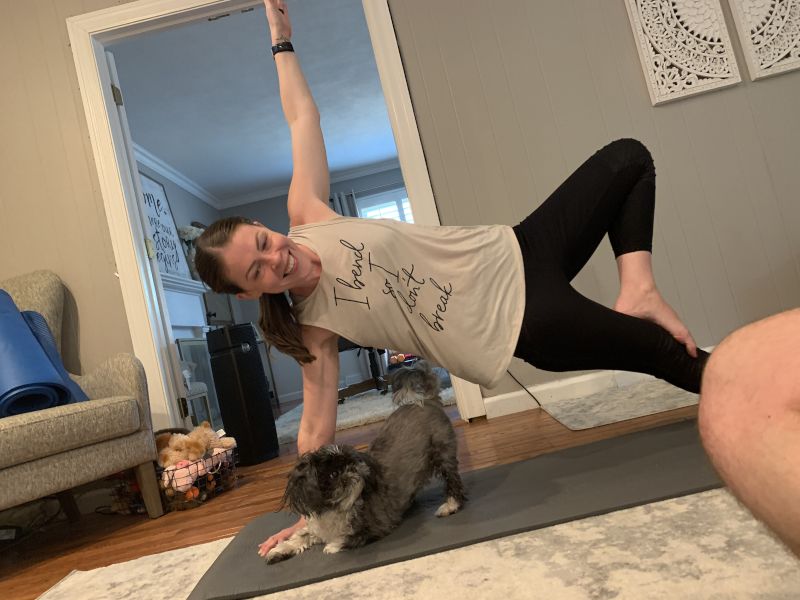 4 / 12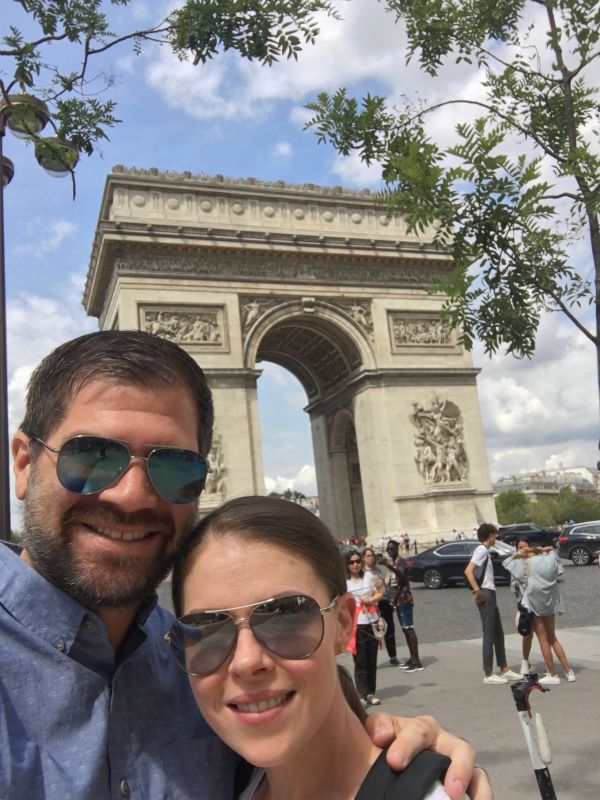 5 / 12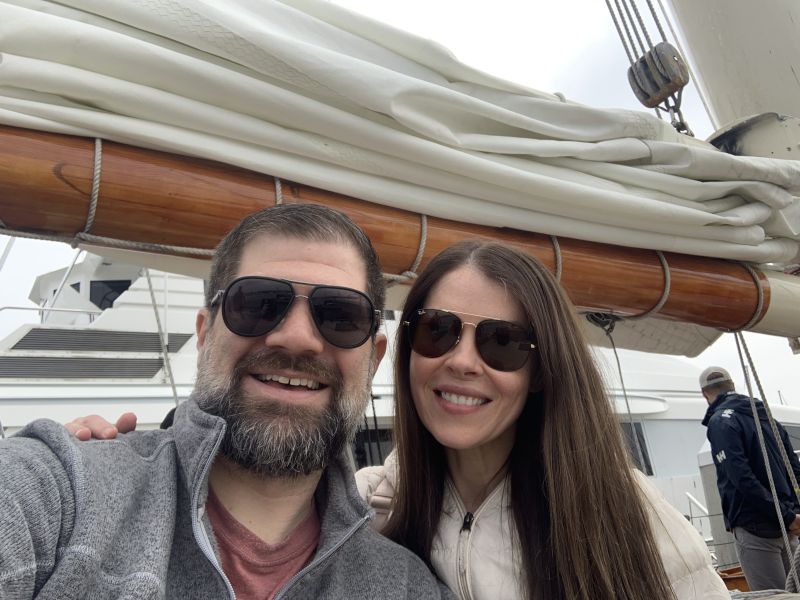 6 / 12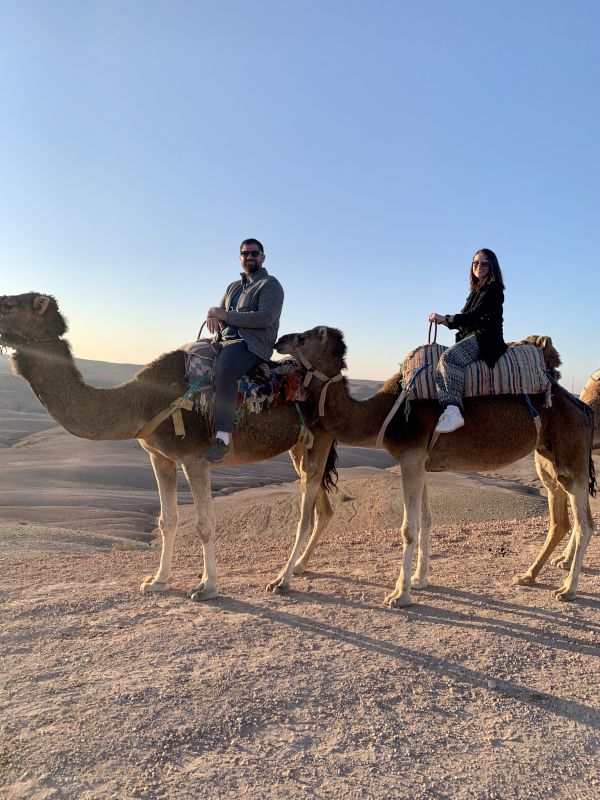 7 / 12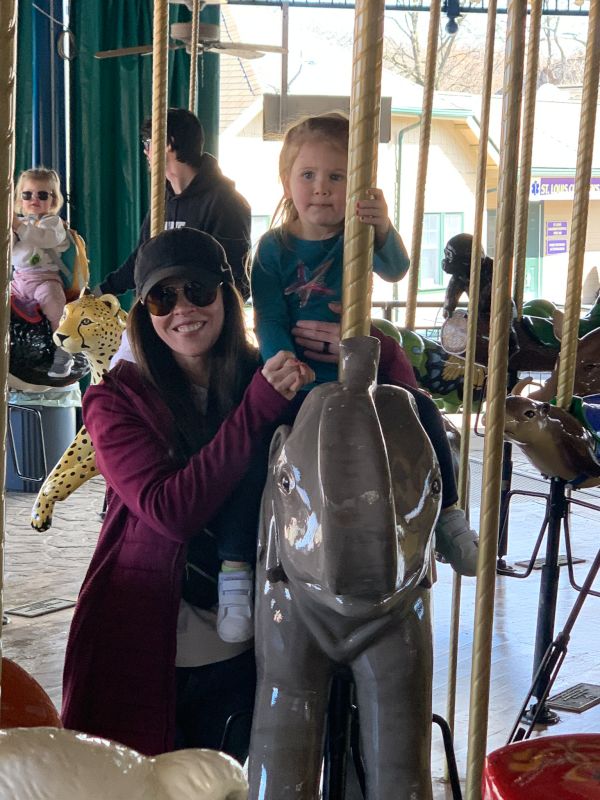 8 / 12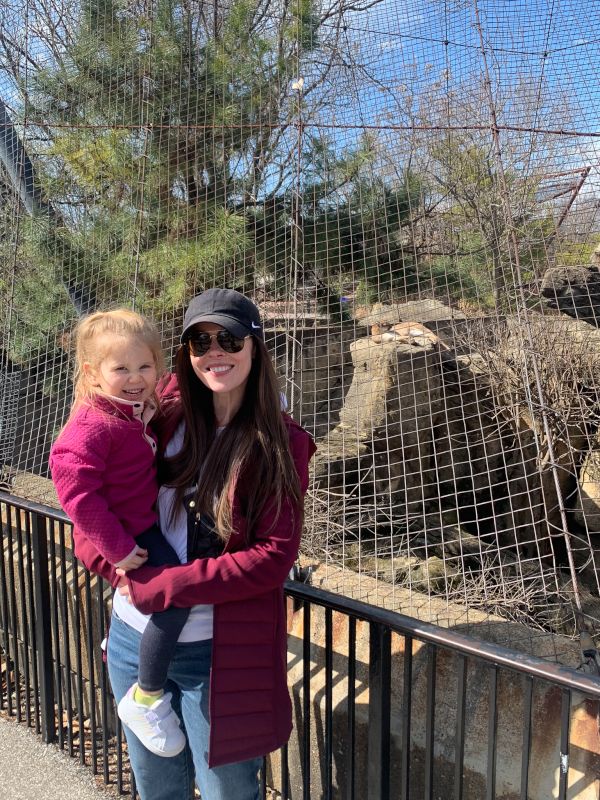 9 / 12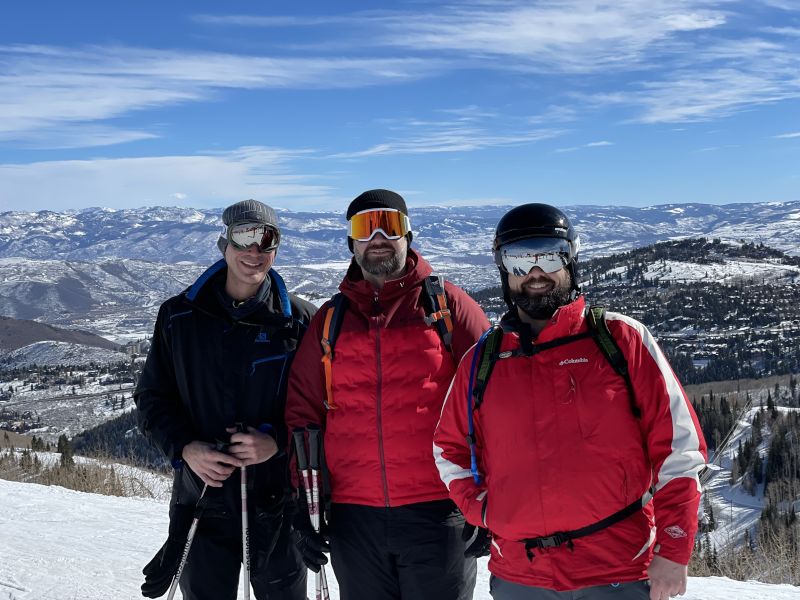 10 / 12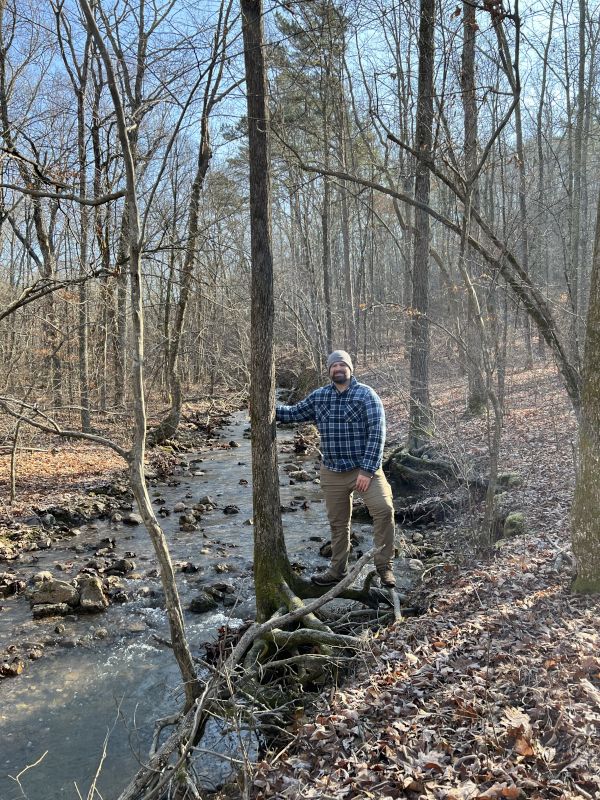 11 / 12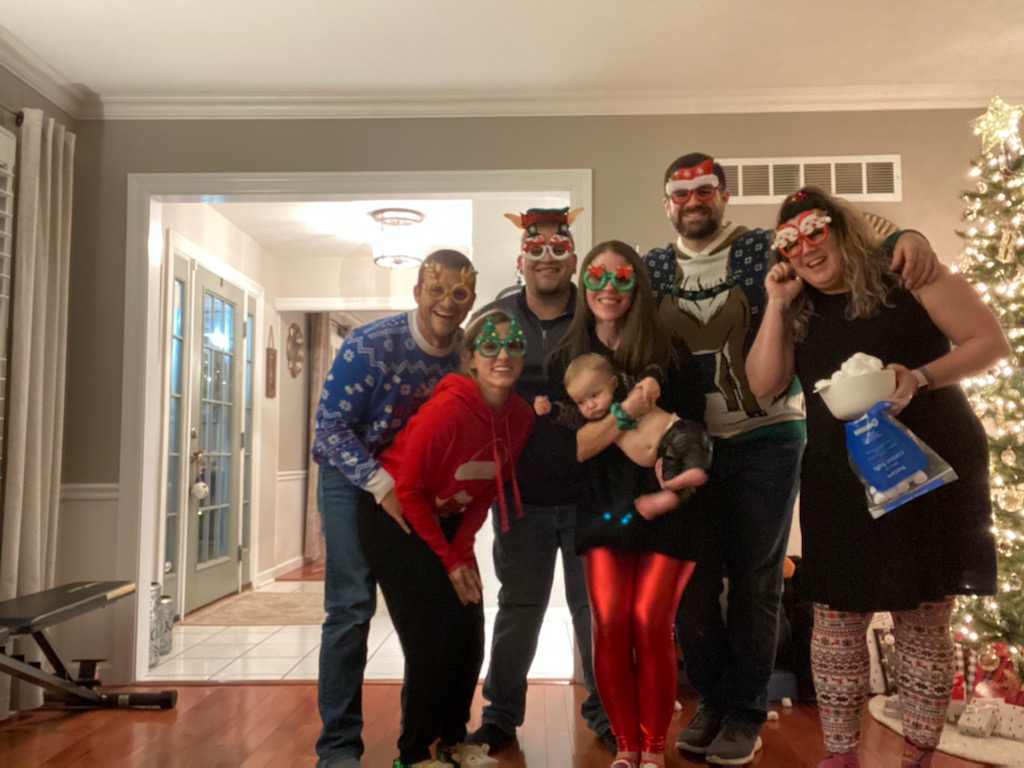 12 / 12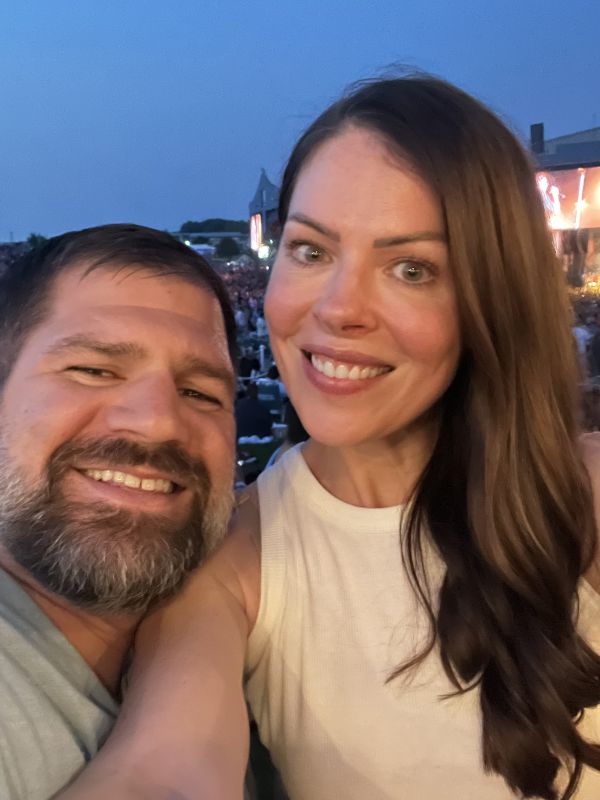 ❮
❯
Our House and Neighborhood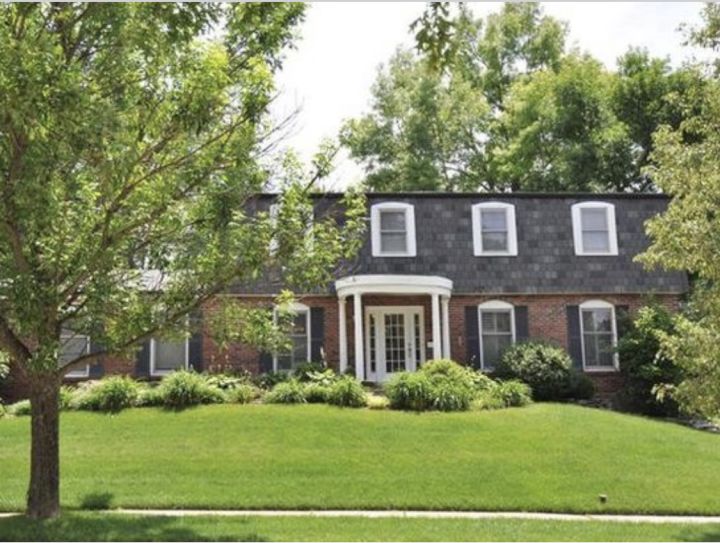 We live in a beautiful, tree-lined subdivision in a safe, family-oriented suburb. Our neighborhood is mostly families with children, and the neighborhood caters to families - it has parks, cul de sacs, safe sidewalks, and a neighborhood pool.
Just a mile away is our town's recreation center, with an indoor pool, outdoor pool, and even a waterpark and water pad. Sarah and I often invite friends and their children to join us there, because it is a fun time for everybody.
Our house is 5 bedrooms and 2 stories with a finished basement. The finished basement was Will's pet project for something like 4 years (I know, I know, but I got it done didn't I!) Our backyard is flat and has a swingset - we love having a flat yard for playing games (bags, frisbee, etc) and...we admit...we've used the swingset a few times too.
Our favorite room in the house, though, is the two-season room behind the house - a covered patio with an outdoor TV and wicker furniture. It is beautiful during the spring and fall, and on summer days when it's not too hot. It's a great place to read, or - and I know this sounds weird - enjoy the wildlife: we've seen deer, raccoons, skunks, lots of squirrels and chipmunks, owls, and probably 20-30 different kinds of birds!
Our Extended Families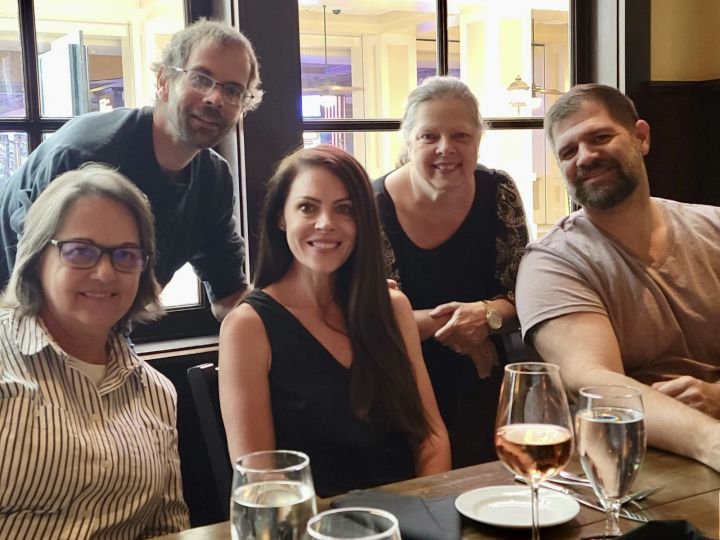 We live a few hours from Will's parents, but Sarah's brother and mom (Peggy) lives closeby. We see Peggy all the time - Peggy loves to bring us baked goods (Peggy used to own a bakery) and is a wonderful, loving woman with a heart of absolute gold. Unfortunately Sarah's dad passed away ~20 years ago.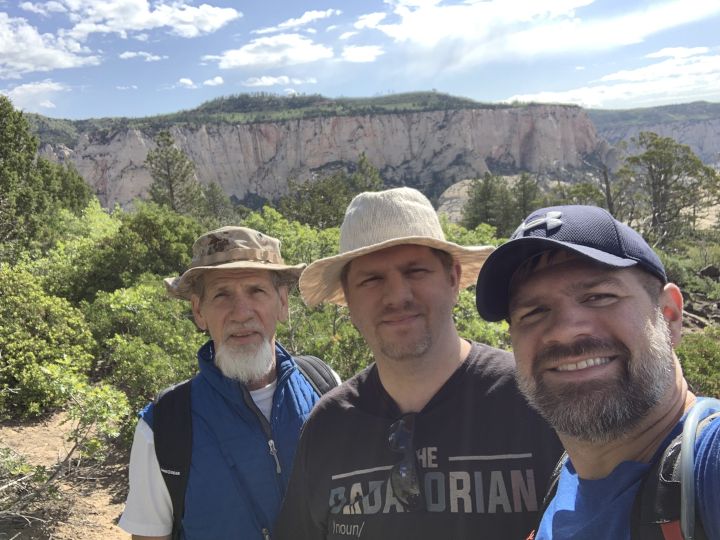 Every year, in the summertime, Will's parents come to see us, along with Will's brother, sister-in-law, niece, and nephew, and of course Peggy! We rent a house out on a lake for 5 days, because we all love swimming, boating, playing cards, being on the water, and just generally being together.
Our families are ecstatic about us working toward adoption. They see how much we love being our niece, nephew, godson, and goddaughter. We are both very stable, empathetic people, with loving friends and loving family, and they see how much we want a child with whom to share our life, home, and experiences.
We are blessed to have friends and family that love unconditionally, and with whom we can always be honest. We give love and receive it in return.
From Us to You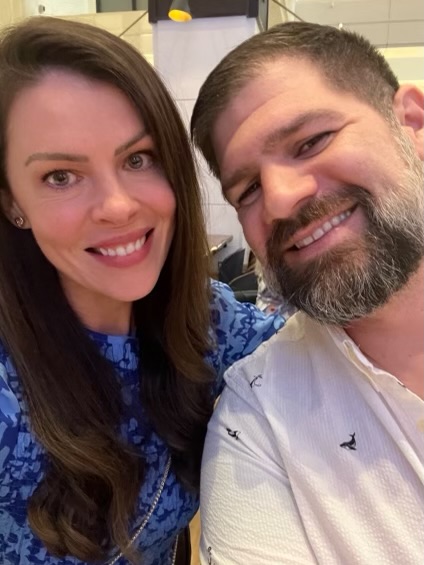 Thank you so much for reviewing our profile, and for considering helping us become parents. We (Sarah and Will) have been married for 7 years, and for 6 of those years, we have tried unsuccessfully to have children. We now know that having biological children is not an option for us, and we are so thankful that having children is still possible - with your help.
We started this journey like many married couples, enjoying our first few years of marriage traveling and just enjoying one another's companionship. When we decided it was time to try to have a baby, we were hopeful and joyful. We were told that having a baby would be difficult for medical reasons, but we continued trying. After several years, we found out Sarah had to have a medical procedure that made childbearing impossible. It was a difficult time, but through this experience, we discovered the strength of our love and of our relationship, and of our resolve to become parents.
That love and resolve is what brings us to you today. We are still hopeful and joyful. The strength of our love and of our bond remains stronger than ever. And we are so thankful that we will have the opportunity to share our home and our love with a child. We want to experience the ultimate gift of life - to watch a child grow, bathed in love; to help that child experience the joys of life; to experience the world through our child's eyes, and of all its wonders.
We know the journey of parenthood is a difficult one. But we also know that we are ready, and that have so much love in our hearts. We have been so privileged as a family to come from loving families, and that we have a strong marriage, financial wellbeing, a sense of purpose, and a loving home of our own.
If you were to decide we are the right parents for your baby, we make this promise to you: we will give your baby a loving home. We will be good role models, and teach him or her to be good people, and to treat others with love and respect. We will show your baby the world and its wonders. Your baby will grow up to be a role model for others, and one day, a good parent themselves.
We also promise that you will remain family to the baby and to us, should you choose to. We will ensure you are able to watch the baby grow to adulthood right alongside us. We will send letters and pictures, and you will see your baby's smile. Should you wish it, you can remain active in the child's life, and maintain communication - phone calls, emails, even visits, if you so choose. We can only imagine the decision you are making, and we want you and the child to have the opportunity to know one another. Perhaps one day, your and our child will decide to be parents themselves, and you can meet your grandchildren. If you decide these things are not best for you today, that is OK too - we understand the difficult choice you are making. But we want you to know that the choice is and would remain yours.
We hope you decide we are the right family for your child. We are so very thankful to have this opportunity, so from our hearts, thank you.
Will & Sarah
Favorites
Actor
Harrison Ford
Denzel Washington
Actress
Jennifer Lawrence
Julia Roberts
Author
Clive Cussler
Ann Rule
Childhood Memory
Trip to Disney with my family
Hamburgers & milkshakes with my dad
Day of Week
Saturday
Saturday
Dessert
Apple Pie w/ cinnamon iced cream
Cheesecake
Disney Movie
Lion King
Beauty and the Beast
Dream Job
Writer for National Geographic
Dog shelter owner
Dream Vacation
Taking a boat up the Amazon River
Traveling Europe
Family Activity
Boating
Traveling
Flower / Plant
Orchid
Calla lily
Form of Exercise
Lifting weights
Weight lifting
Hobby
Woodworking
Fitness & reading
Holiday
Christmas
Thanksgiving
Holiday Song
All I Want for Christmas (Mariah Carey)
Holiday Tradition
Setting up a Christmas village with the small porcelain houses, a train, and snow
Seeing a play
Ice Cream
Mint chocolate chip
Sweet cream with gummy bears
Leisure Activity
Watching TV
Reading
Magazine
National Geographic
Memory with a Child
Fishing with my godson
Riding camels with niece
Memory with Spouse
Trip to Costa Rica
Moving into our house
Movie Munchie
Mini-crunch
Popcorn
Movie Quote
"May the force be with you."
Life is all about finding people who are your kind of crazy
Musical
Les Miserables
Rent
Musical Group
311
Sugarland
Olympic Event
Ice hockey
Ice Skating
Personal Hero
Michelle Obama
Poet
Walt Whitman
Shel Silverstein
Quality about my Spouse
Her balance of steadfastness mixed with tenderness
His intelligence
Quote
Be kind, for everyone you meet is fighting a hard battle.
Sport to Watch
Hockey
Baseball
Subject in School
Biology
English
Thing to Cook
Lasagna
Breakfast
Time of Day
mid-afternoon
Morning
TV Show Character
Tyrion Lannister - Game of Thrones
Type of Music
Alternative Rock
All
Vacation Spot
Beach / Tropics
Tropical
Get in Touch
Provide more information, so American Adoptions can connect you with this family.
---