1-800-ADOPTION
Thank you for viewing our profile
If you would like to learn more about us, please call 1-800-ADOPTION (2367846), fill out the form at the bottom of our on-line profile page, or email us at bp_information@americanadoptions.com.
To revisit our on-line profile page and view our profile video at American Adoptions, simply use your mobile phone to scan the QR code on the right. We are looking forward to hearing from you!
Russ & Elizabeth
Thank you for reading about us! Being considered as adoptive parents is the greatest honor of our life. Our home is full of unconditional love, encouragement, and laughter, and sharing that with a child means the world to us. We hope that our profile can begin to show you what you need to understand about us, and that we will have the chance to learn about you, too.
About Us
Job
Army Officer
Assistant Professor
Education
Currently Pursuing a Medical Degree
Ph.D. in Mental Health Counseling
Relationship
Legally Married
What Makes Us Unique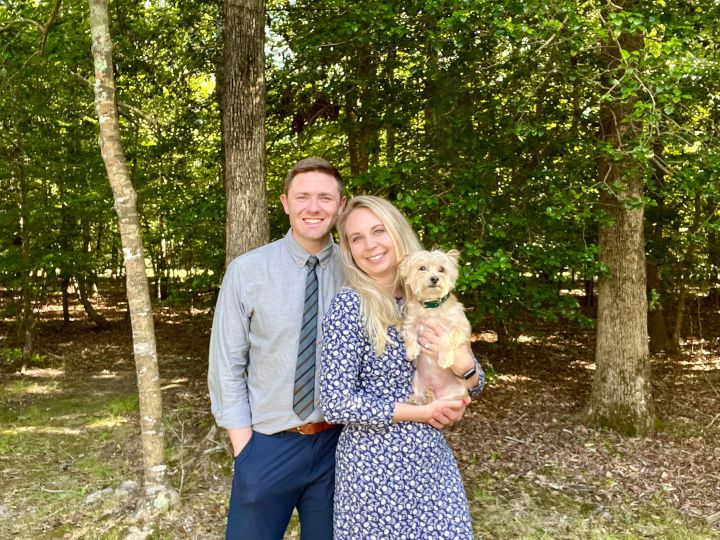 When we met in 2010, we quickly became best friends and started to imagine a life together. We've been married for 11 years, dreaming of being parents and working hard to build a life together along the way. When we met, Elizabeth was a fashion designer and worked for Nike designing childrenswear, while Russ was beginning his career in the Army. We both felt a strong call to do something meaningful and serve something bigger than ourselves, so both of us have made career transitions. Elizabeth earned her masters and doctorate to become a mental health counselor and is trained as a play therapist. Her work is centered on families in foster and adoptive systems and children who have faced adversity and she volunteers weekly in Head Start preschools. For Russ, after 10 years in the infantry and multiple deployments to Afghanistan, he began medical school in 2020 and will graduate in 2024 and continue to serve in the Army as a physician, specializing in emergency medicine.
We continue to be best friends, supporting one another's dreams and trying to grow in our care for each other and our community along the way. Together, as a child counselor and medical doctor, we feel that we will have a special ability to take care of a child from the inside out. As parents, we will lead with empathy and putting humanity first, to protect your child's emotional and physical wellbeing.
Our Lifestyle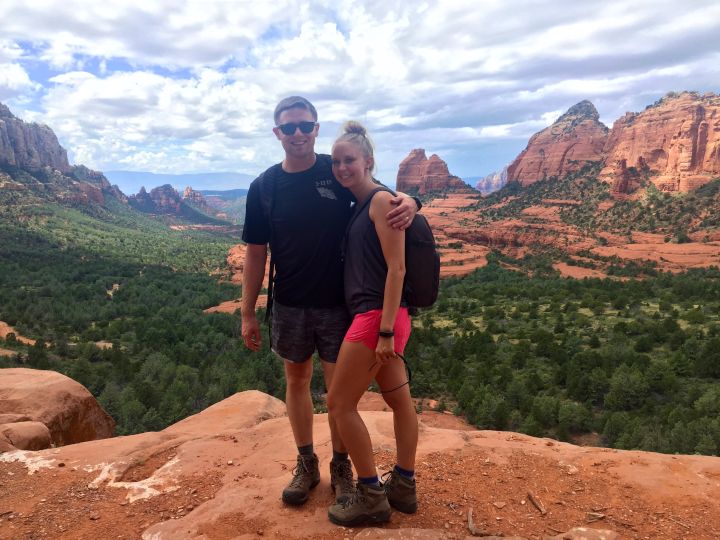 Our lifestyle is centered around relationships, which are the most important guiding value in our life. We prioritize time with each other and our dog. Even when Russ was deployed or away for training for the military, we talked almost daily, each of us structuring our day around finding some time to connect. At least once a month and sometimes more, we travel to visit friends and family or have people come to stay with us, allowing us to stay close to the people we love even though we've moved around the country a few times. In our current careers, we are looking forward to putting down roots in Virginia.
In our spare time, we love to spend time outside. Russ is definitely more athletic than Elizabeth, but she keeps up biking, running, hiking, lifting weights, and walking our dog, Henry. Either to celebrate a great day outside, or because we're laying low at home for the day, we love to cook and eat. We experiment with cooking new recipes and Russ is especially good at baking bread.
Travel enables us to spend time with the people we love, but also gives us the chance to learn about people, cultures, and values. As a family, we hope to continue to travel and, with humility, appreciate cultures different from our own.
Qualities We Love, Admire and Respect in Each Other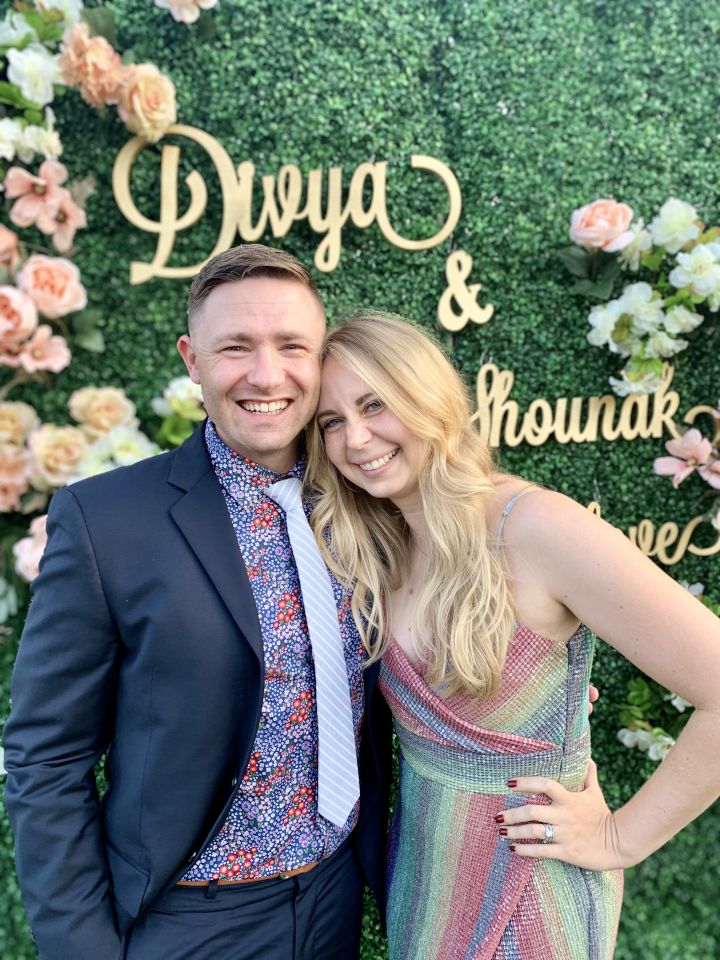 Elizabeth describes Russ as her north star. He is steadfast and protective, but he is also spontaneous and playful. Where Elizabeth can be more of a worrier, Russ reminds her to be present and follow her heart. Russ has always been the first person to see Elizabeth's potential and feel excited about the possibilities, from her first career as a fashion designer, through her doctoral degree in mental health counseling. As a dad, Russ will provide our family with the same excitement and support. He will bring fun, comfort, and emotional attunement to your baby's life, and will be curious, supportive, and engaged in their world as we navigate life together.
Russ describes Elizabeth as the warmest, most compassionate human he has ever met. Elizabeth's natural ability to connect with others is incredible; she can really see people and provide the nurturing energy that makes them feel seen and understood. She has supported Russ through the highs and lows of our Army life and helped him discover his passion to become a doctor. These qualities make him so excited to parent alongside Elizabeth. As a mom, Elizabeth will love your baby unconditionally and be a continual source of encouragement, consistency, and warmth, and raise a person who knows themselves, honors their values, and who is open to the even the most challenging opportunities in life.
Photos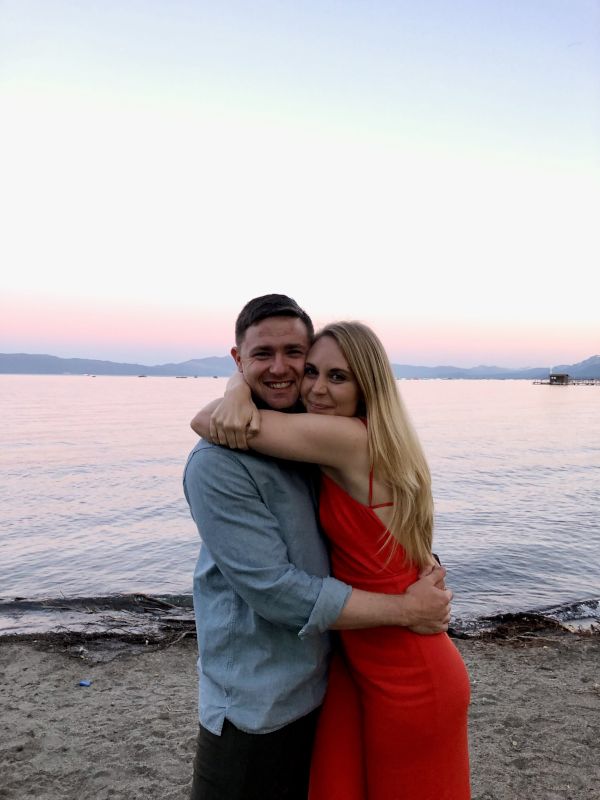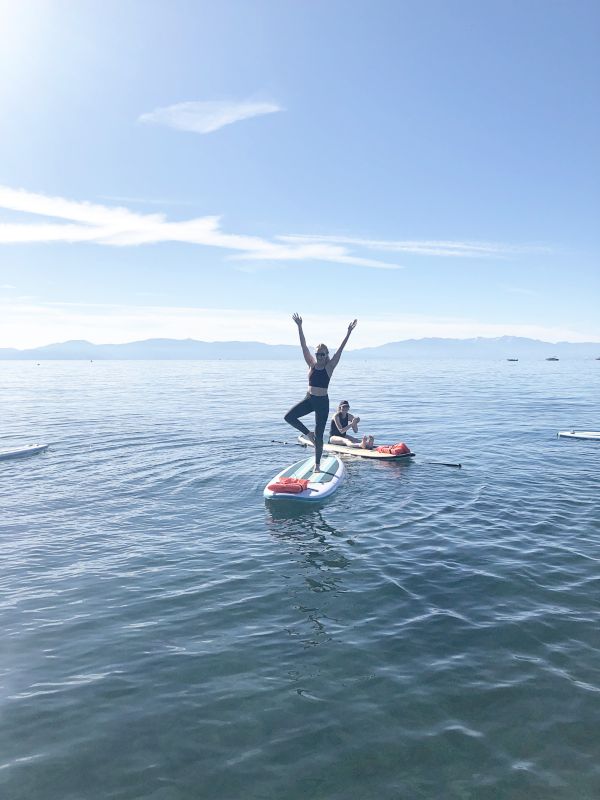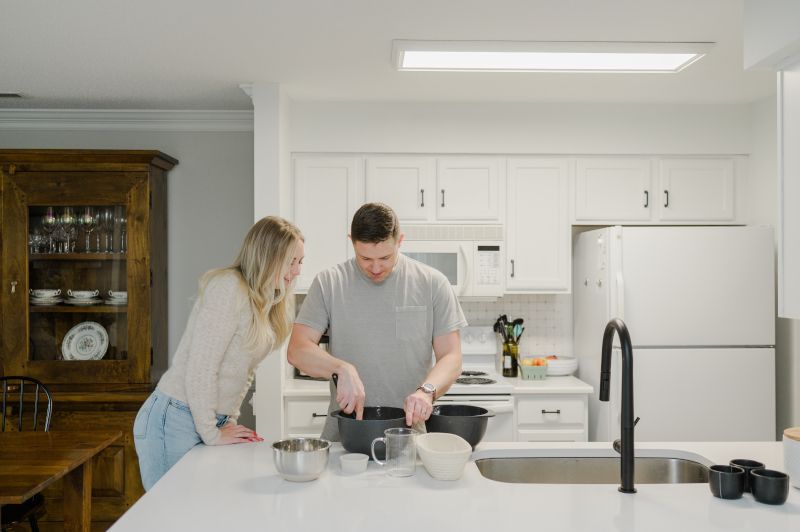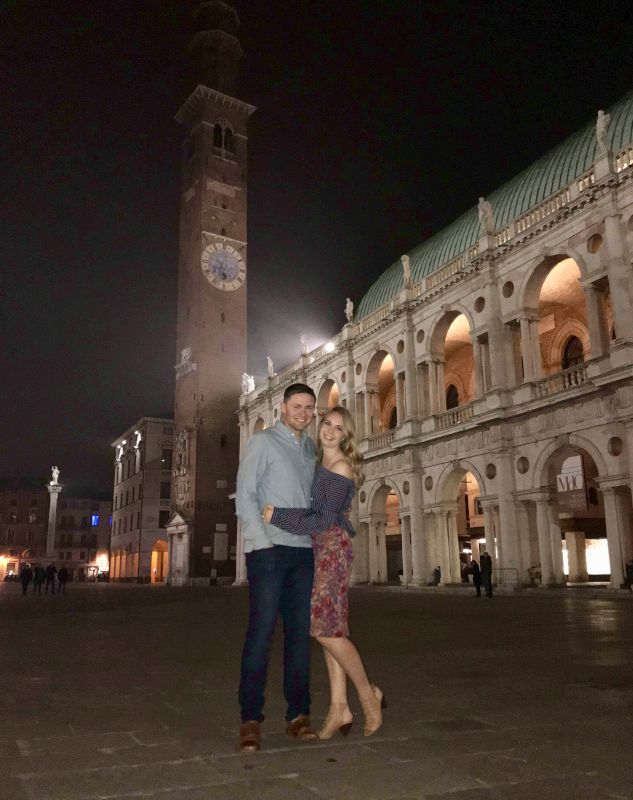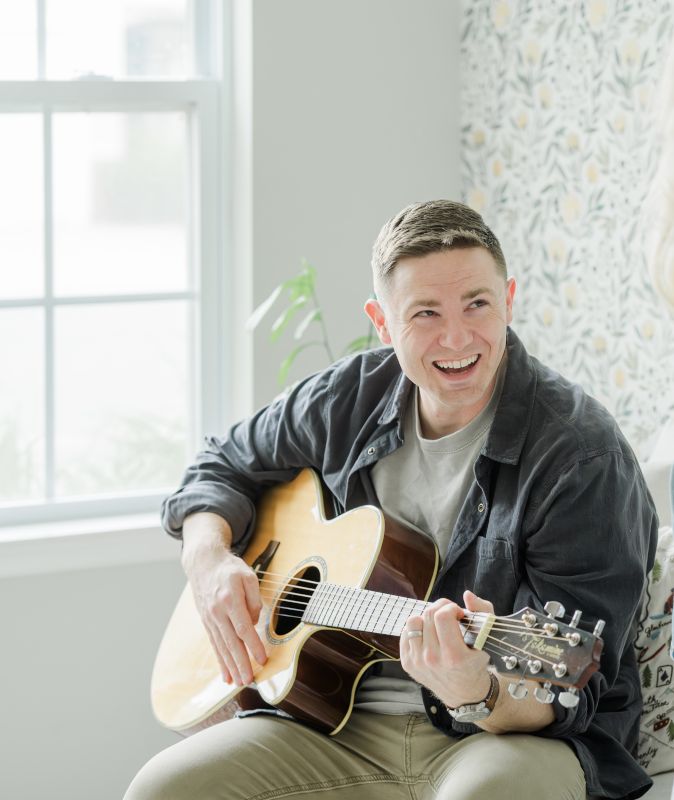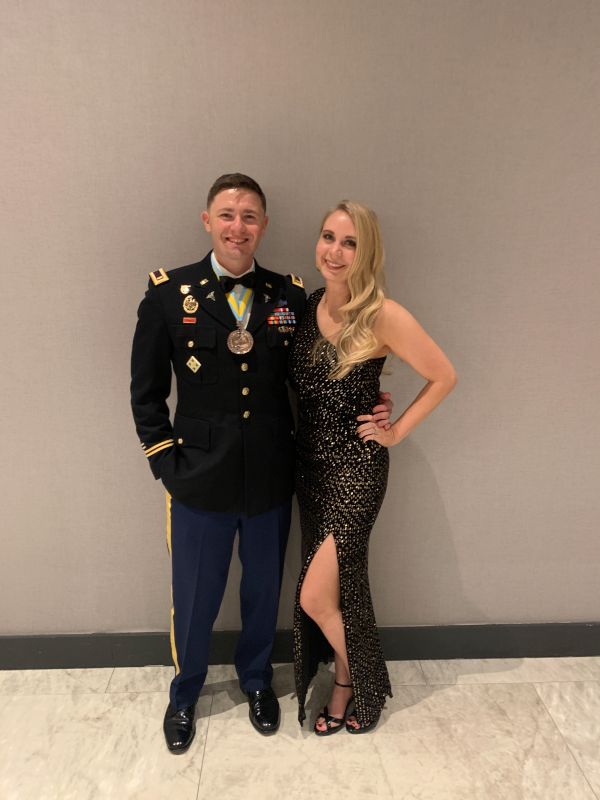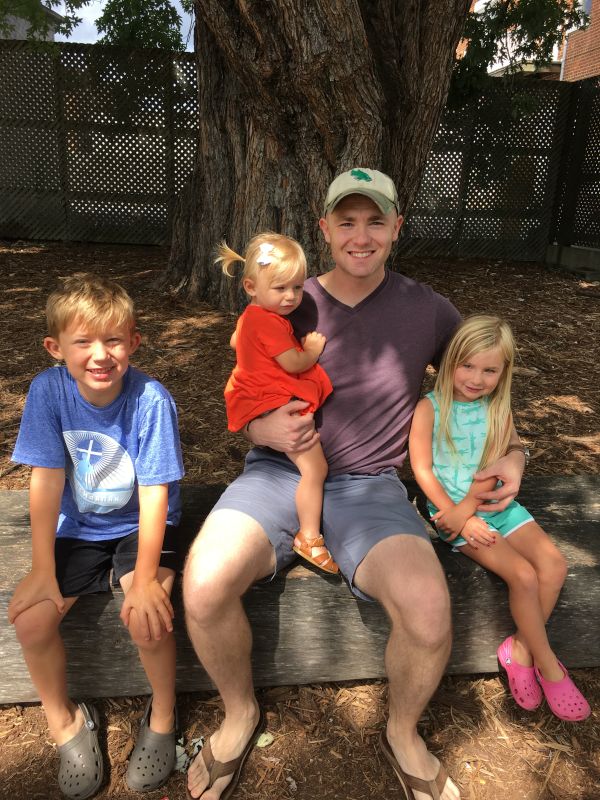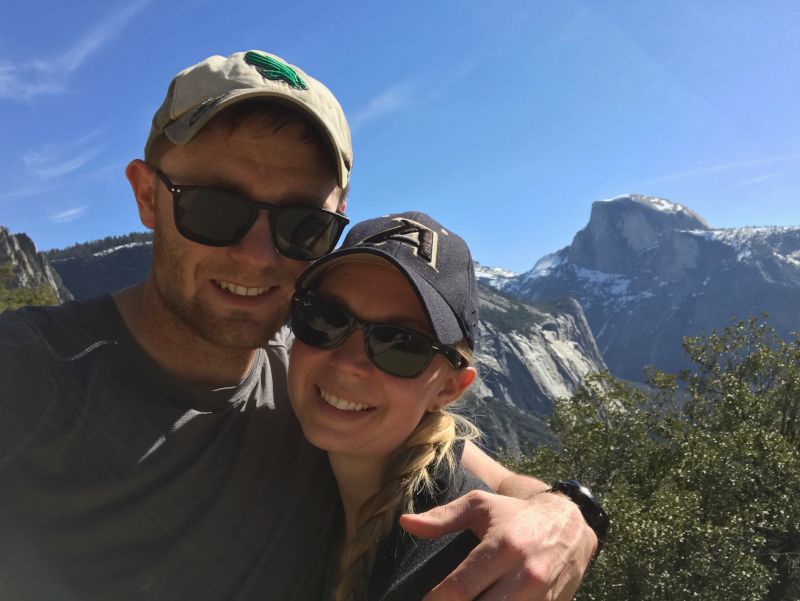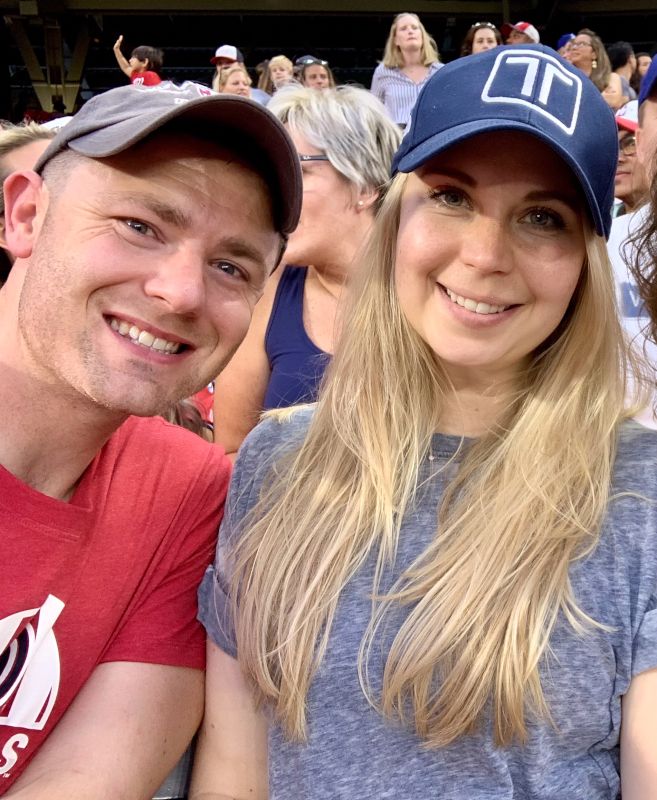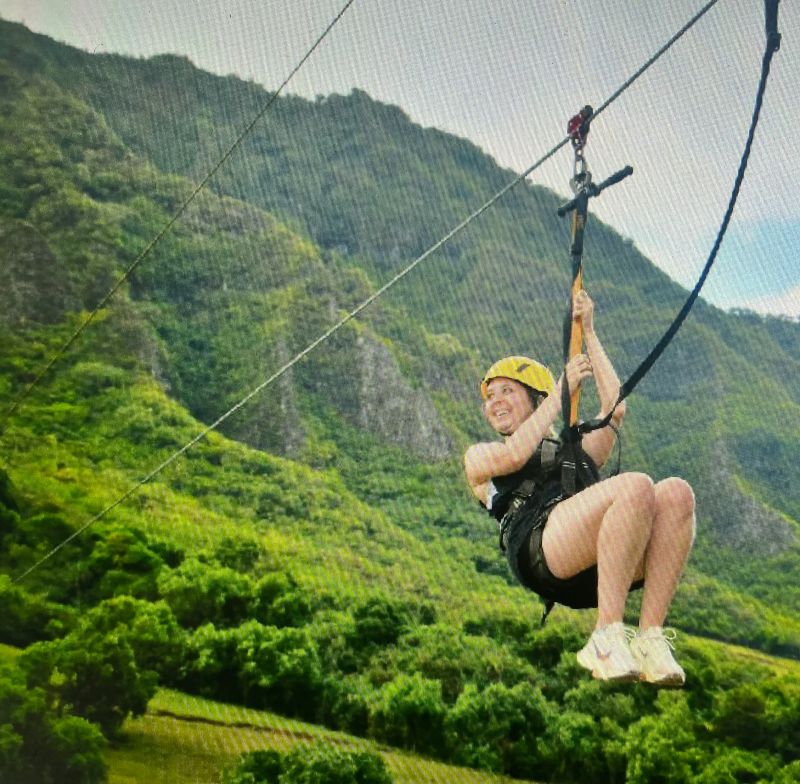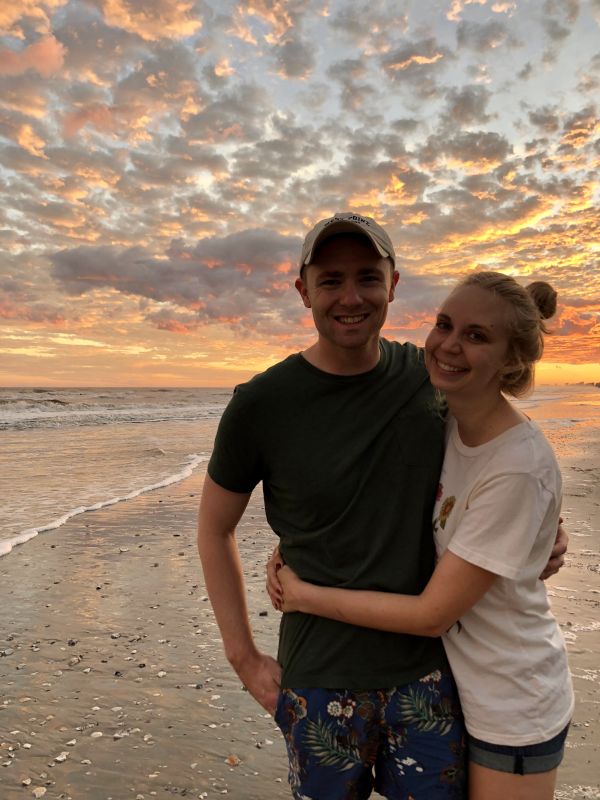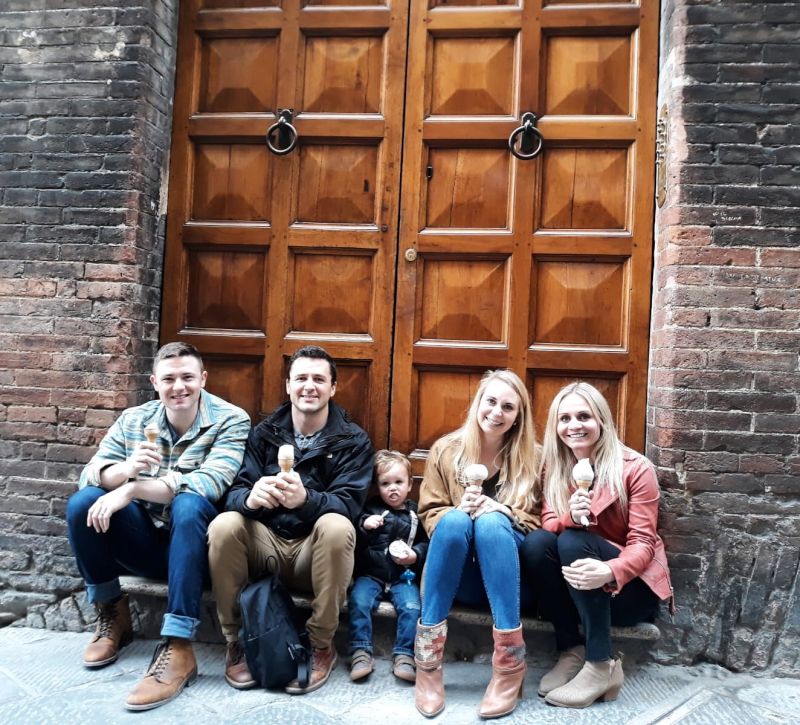 ×
1 / 12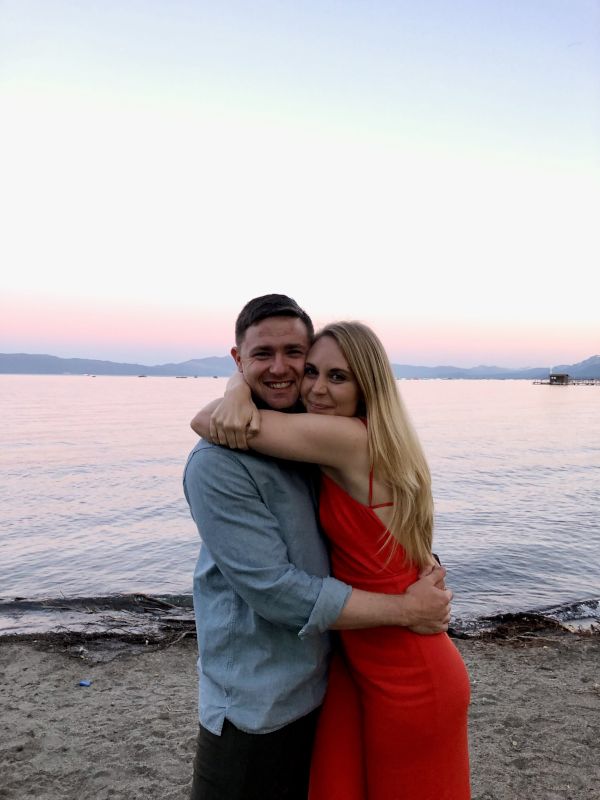 2 / 12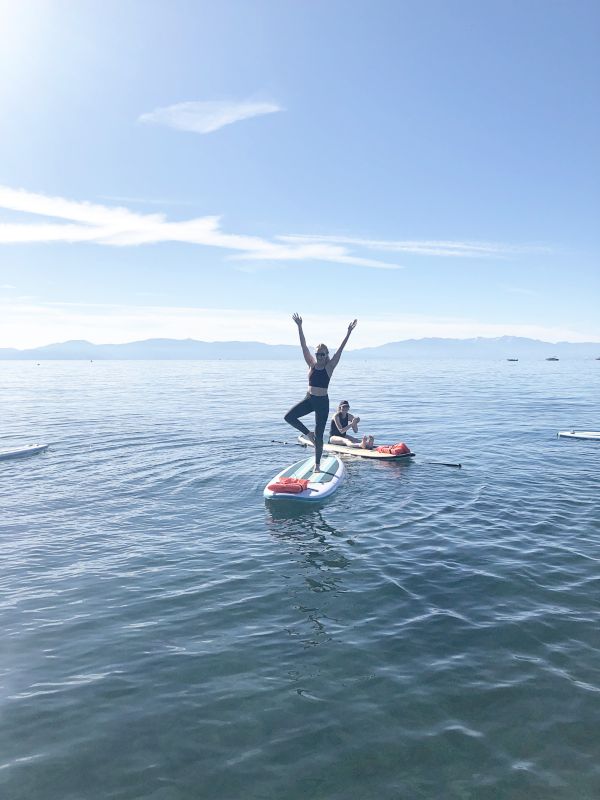 3 / 12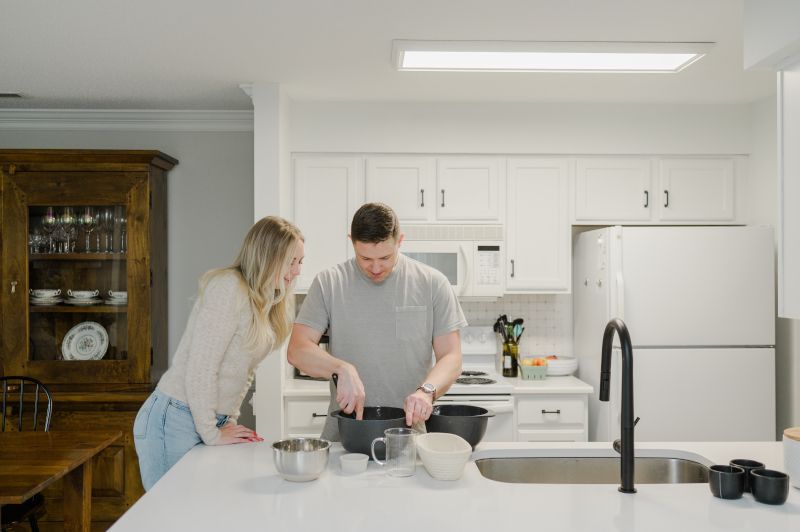 4 / 12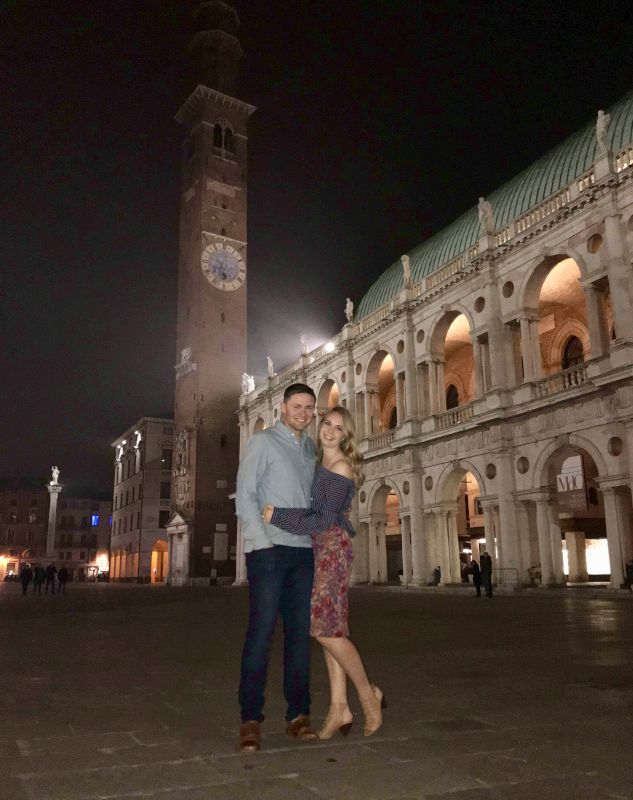 5 / 12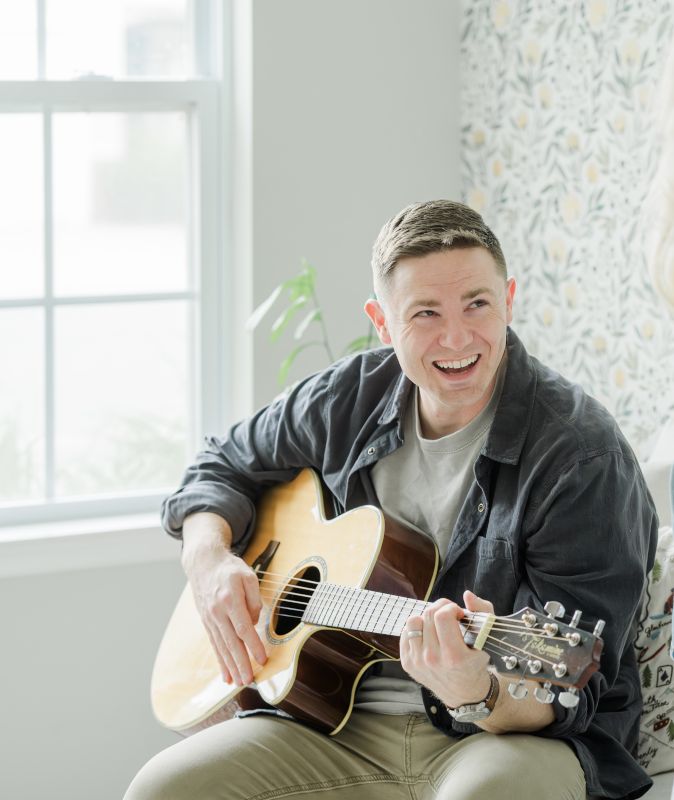 6 / 12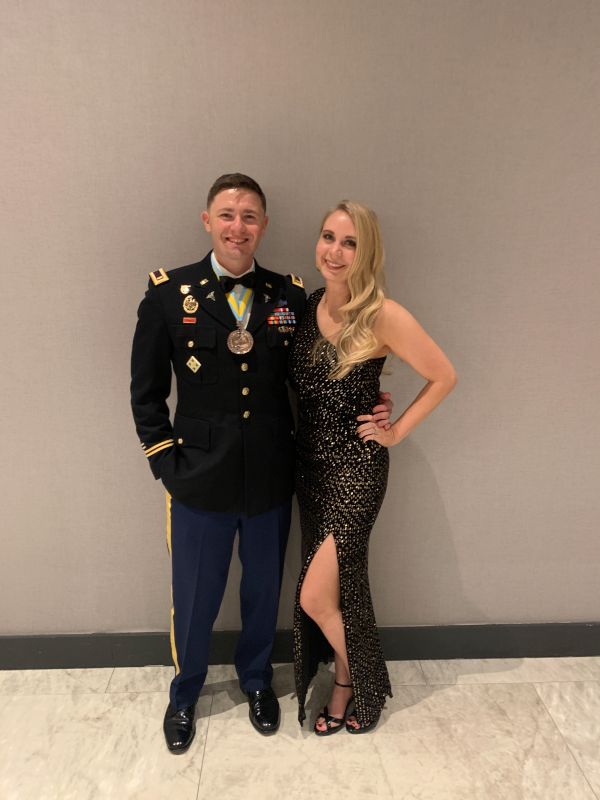 7 / 12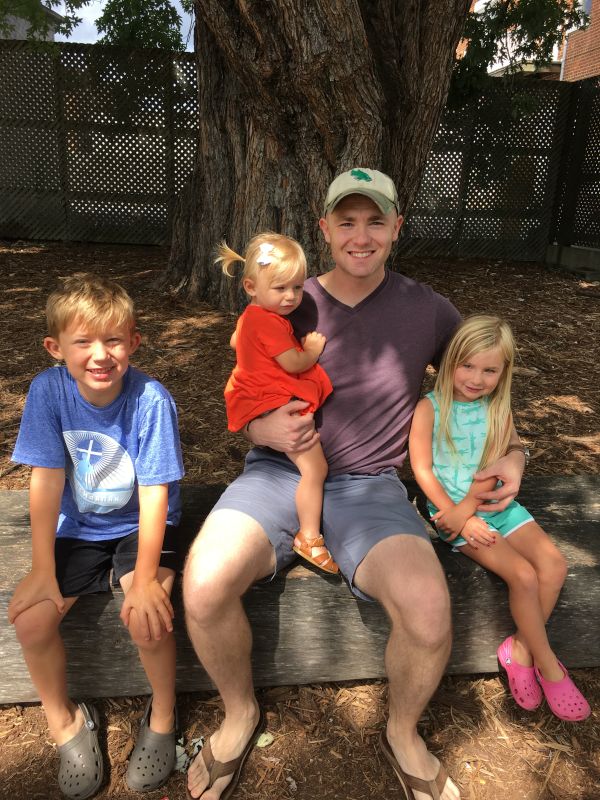 8 / 12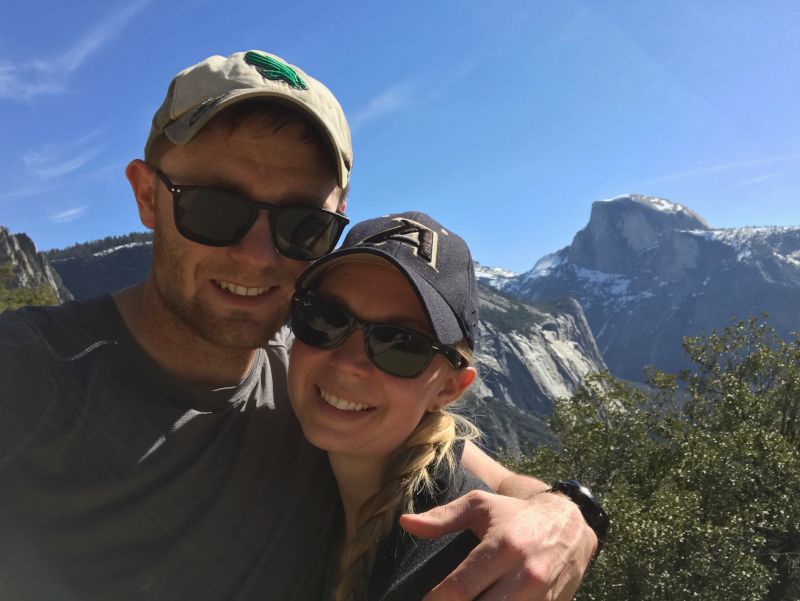 9 / 12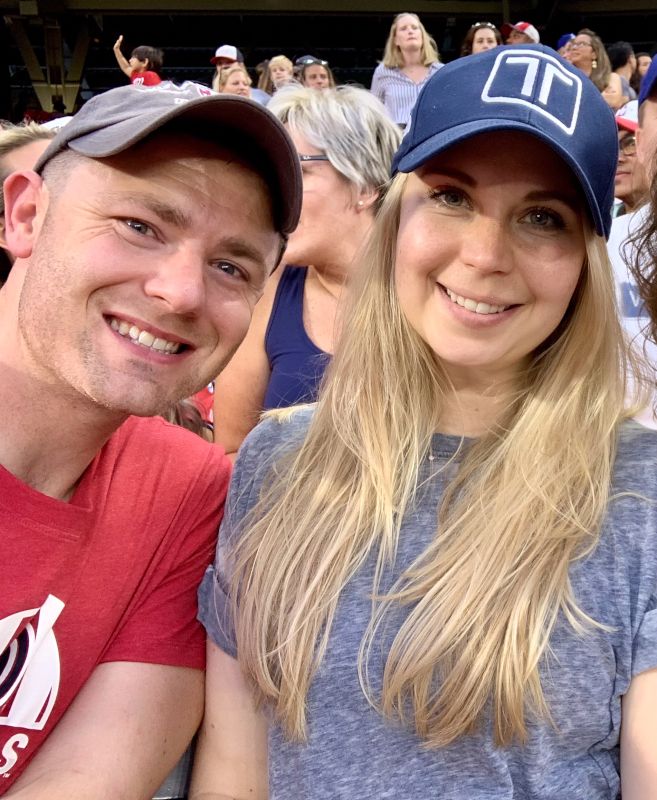 10 / 12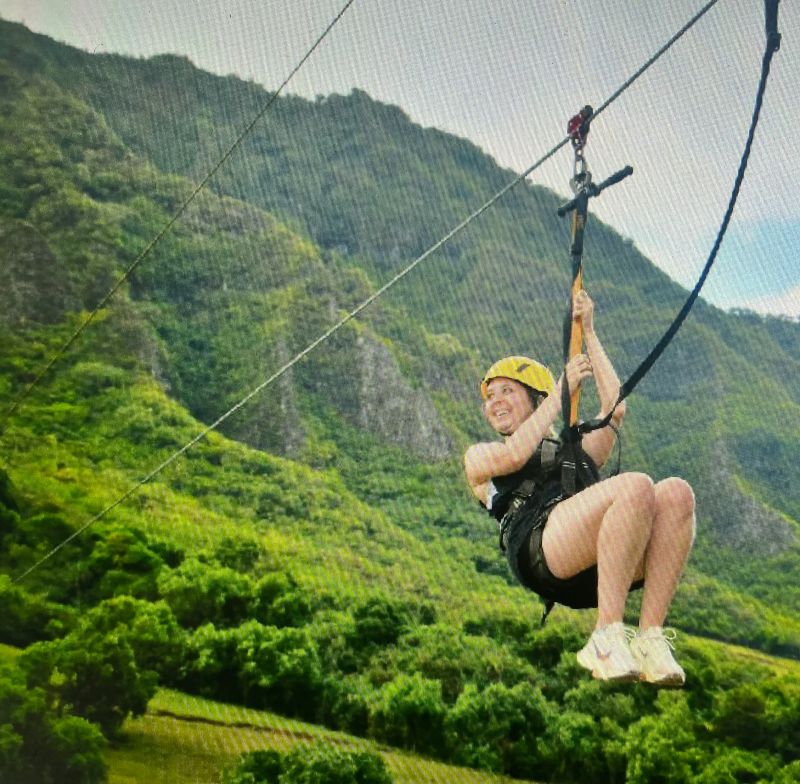 11 / 12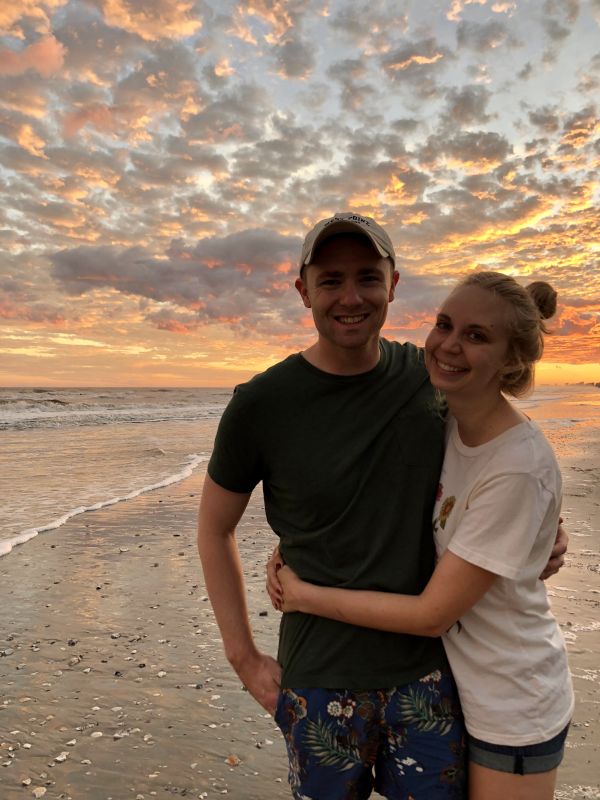 12 / 12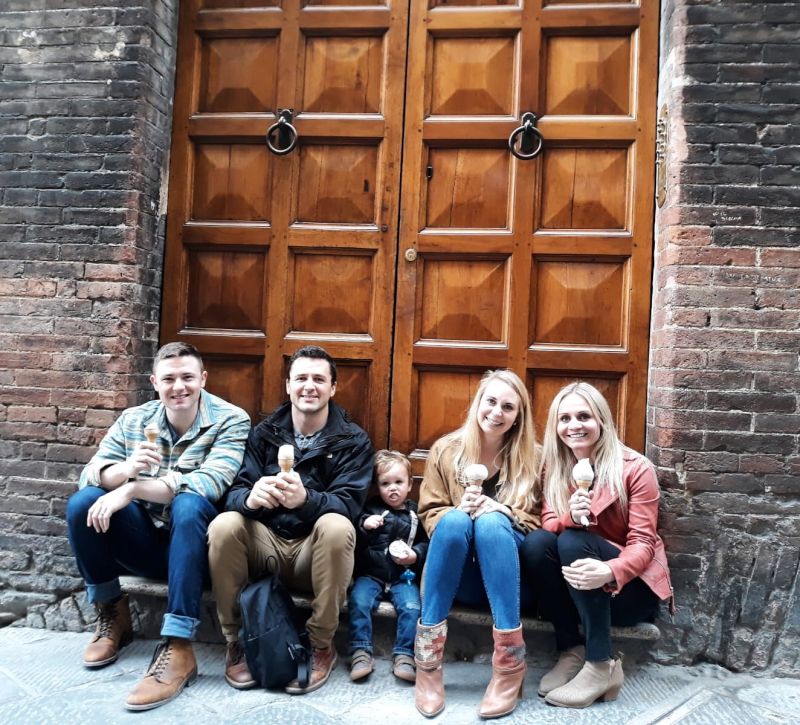 ❮
❯
Our House and Neighborhood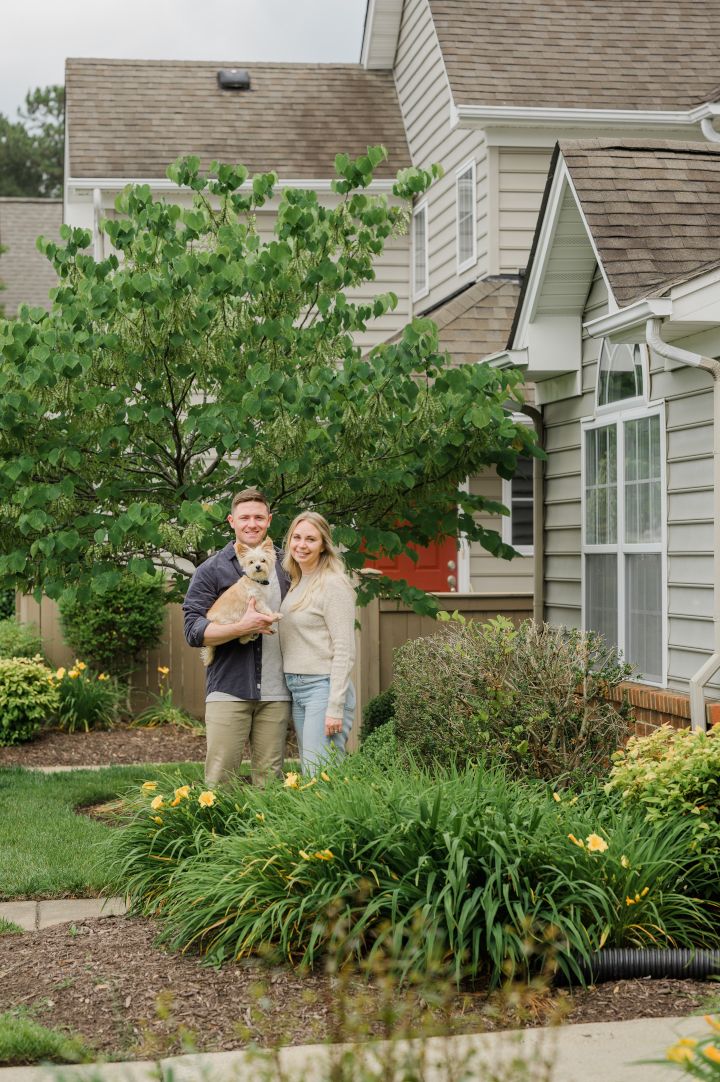 We live in Virginia, in a townhouse. Our house opens right into the living room, with an office, dining room, and kitchen. Down the hall, there is a bathroom and baby's room, and at the end of the hall is our bedroom and bathroom. For a long time, our favorite room has been the office, where Elizabeth and her mom hung up wallpaper. It gets the most sunlight of any room in our house and is full of plants. Lately, though, we have fallen in love with the room we are saving for a baby – we hung the wallpaper and painted it, excited to snuggle a baby to sleep in the big cozy chair.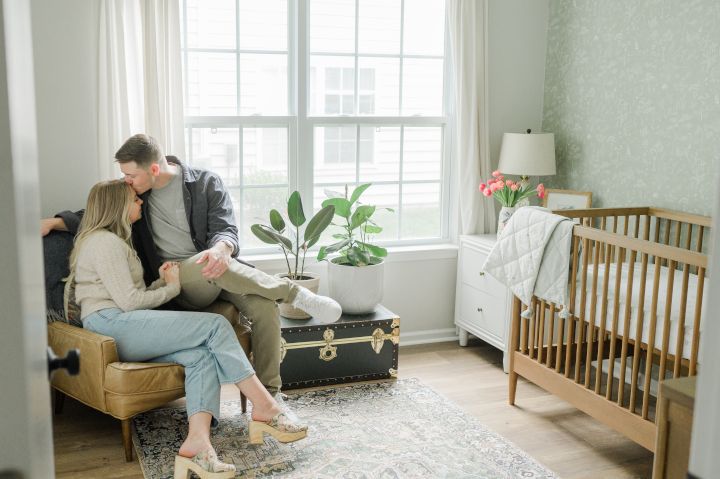 The best thing about our home is that it backs up to a large stretch of woods near the James River including over 75 miles of walking and biking trails. We are only 45 minutes from the beach or the mountains. We love to spend time outside and where we live makes that so easy to do every day. We're lucky too, that our neighborhood has so many parks, trails, and outdoor spaces only minutes from our house.
Our Extended Families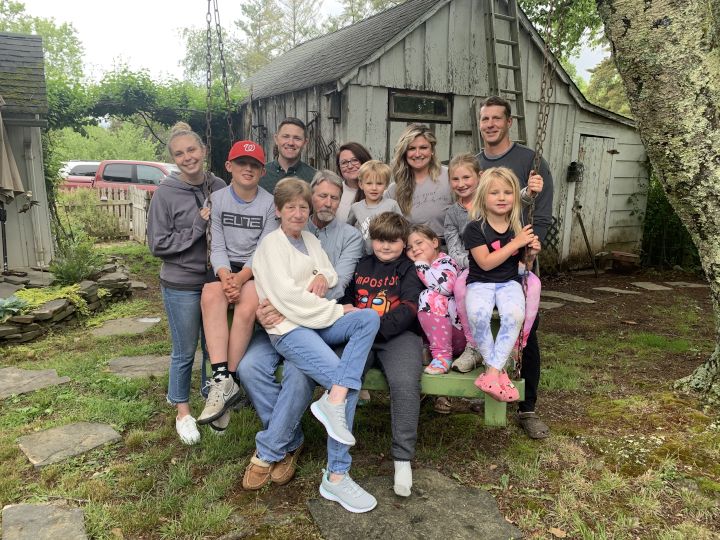 Elizabeth grew up in Reno, Nevada, is a triplet and her mom raised her and her siblings on her own. We are in awe of Elizabeth's mom's strength, not just because she was a single parent, but because Elizabeth's childhood memories are full of joy, spontaneity, and unwavering support. Today, Elizabeth is very close to her mom and her sister, who is an Attorney in San Francisco. Elizabeth's mom is the best cook, and luckily passed that skill on to Elizabeth. During holidays, we spend most of our time tucked in at home, baking, watching movies, or playing games. One of the things we are most proud of is that for as many generations back as we can trace, the women in her family have been very independent and have owned businesses, worked in healthcare, and traveled around the world.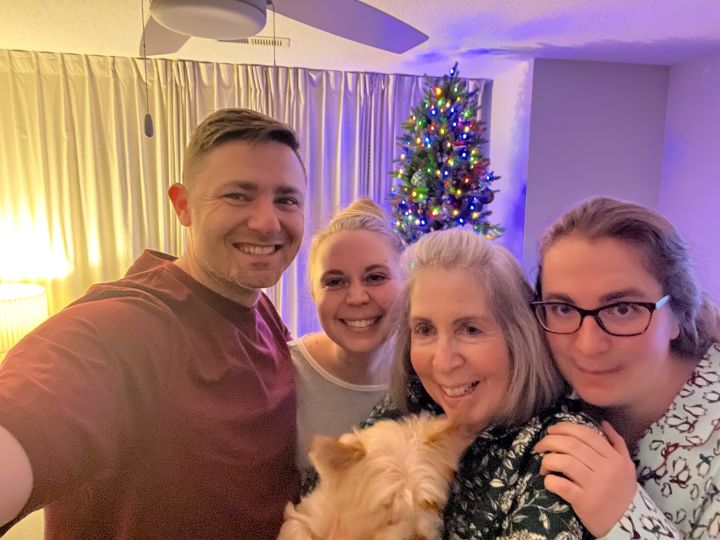 Russ is the youngest of three siblings. We are lucky to live in the same state as his parents, sisters, and our nieces and nephews. Russ grew up in a small town in the mountains of Virginia and spent his childhood enjoying the outdoors, playing sports, and enjoying school with the support and love of his parents and sisters. Russ's parents are caring, funny, and love gardening and doting on their six grandchildren. Holidays and celebrations are lively and warm in a house with six kids, dogs, and plenty of desserts prepared by Russ' mom. Russ and Elizabeth spend their time with the family playing games, dress up, or exploring local trails and outdoor areas.
From Us to You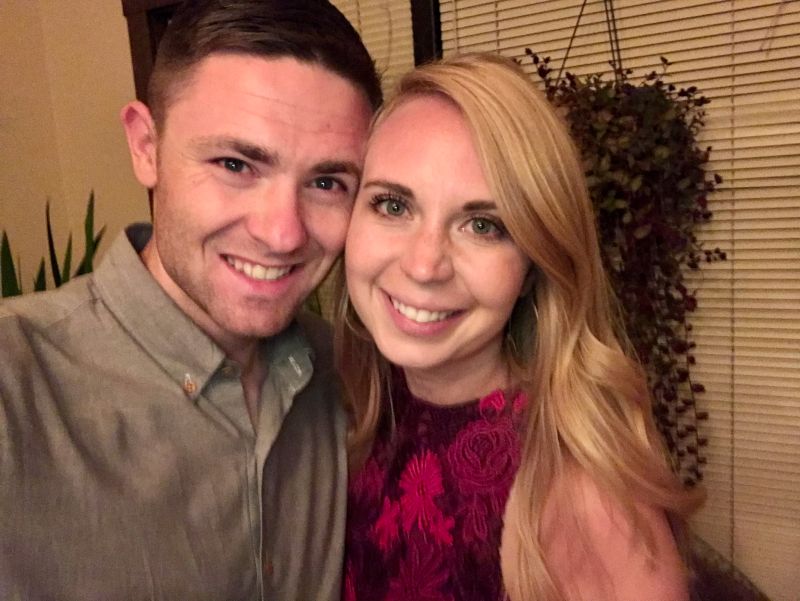 Thank you for reading about us. As you make an adoption plan for your baby, we hope this letter can begin to tell you what you need to know about us, and that if you'd like to meet us, that we will be able to understand what you need and hope for.
We have been dreaming about being parents together since we started our relationship. Russ grew up in a small town with two sisters and a mom who stayed home, sewing costumes for school plays and feeding the football team spaghetti the night before big games. Elizabeth, a triplet, grew up in a single parent home and watched her mom overcome challenge after challenge to give Elizabeth and her siblings stability and fill their house with unconditional love. Like most people, there are some things we hope we can do differently than our parents, but we have spent the last 13 years together trying to build a life that would allow us to give children the best of us.
Elizabeth wants to be the mom who sews, cooks, and helps at school. She's already started knitting a blanket and making a quilt for a baby and has boxes of baby clothes from the samples she created when she worked as a childrenswear designer, before becoming a counselor. She also wants to show our family that moms who work hard in STEM jobs make important contributions in their families, at work, and to make the world a better place. Russ wants to be a dad who chaperones field trips, gives the best bear hugs, and works hard inside and outside our home to take care of others. We hope to build a family that values serving others and prioritizes spending time together to do the things that light us up, whatever that is.
There is a song by Nickel Creek we listened to when we started dating – When You Come Back Down. One of the lyrics that has always been a guidepost for us is "When you're soaring through the air, I'll be your solid ground, Take every chance you dare, I'll still be there, when you come back down". As parents, we hope that our family will feel encouraged to explore themselves and the world, and know that we will always love, protect, and encourage them.
Through Elizabeth's work as a play therapist and mental health counselor, and Russ' work in medicine, we have learned so much about the emotional world of children, and can't wait to be parents who understand development, behavior, and how to nurture healthy growth and attachment. We promise to keep your child safe and to ensure they know they are loved unconditionally.
While we don't yet know you and don't know what you need from an adoptive family, we promise to listen and understand your hopes in the creation of an adoption plan and your baby's childhood. We will always send letters and pictures, and will be supportive of more contact, leaving space that what feels meaningful may change for you over time. We promise to treat you with respect and to support you, and to do whatever it takes to raise your child to be empathic, curious, and self-accepting, by providing them with a life that affirms their humanity.
Warmly,
Russ & Elizabeth
Favorites
Actress
Jessica Chastain
Jameela Jamil
Author
Khaled Hosseini
Allison Larkin
Book
The Kite Runner
The People We Keep
Cartoon
Roadrunner
Get Fuzzy
Childhood Memory
Taking trips to visit both sides of my family (grandparents, aunts, uncles, cousins) in Mississippi
Growing up, I had a neighbor across the street who was like an adoptive grandmother. My favorite memories of being a kid are of being with her in her backyard. She taught me to sew and knit and just had so much joy in spending time with me.
Childhood Toy
Tonka Trucks
A skunk stuffed animal/puppet
Children's Book
Goodnight Moon
The Giving Tree
City
Florence, Italy
London
Classic Movie
Casablanca
The Sound of Music
Day of Week
Friday
Satruday
Dessert
Chocolate Cake
Lemon bars
Disney Movie
Encanto
Encanto
Dream Car
Ferrari
Green Range Rover
Dream Job
Running a charity to provide healthcare for Afghan children
Work for a non-profit providing therapy training and mental health services, and conducting research
Dream Vacation
Food/Wine tour through Italy
Visiting islands in Greece, spending most of the trip outside on the water
Family Activity
Cooking holiday meals together where everyone is helping
Traveling
Flower / Plant
Aspen trees when their leaves are yellow against pines in the mountains
Gardenias
Form of Exercise
Cycling
Weights training
Fruit
Pineapple
Watermelon
Game
Settlers of Catan
Settlers of Catan
Hobby
Hiking
Sewing or knitting
Holiday
Thanksgiving
New Years
Holiday Song
Silent Night
Silver Bells
Holiday Tradition
Watching Fireworks on 4th of July
On Christmas Eve, we make fondue and after dinner we open our first gift, which is always pajamas
Ice Cream
Moose Tracks
Cookie dough
Junk Food
tortilla chips
Licorice
Leisure Activity
Sitting on the water somewhere with a book and a cold drink
Laying on the beach
Magazine
Motorsport
Bon Appetit
Memory with a Child
Playing with my nieces and nephews at the beach
Our godson's parents are our best friends. The Army assigned them to live in Italy for 3 years, so each of the years they lived there, we visited them. The best part was exploring amazing parts of Italy with Holden.
Memory with Spouse
Traveling through Italy with our best friends together
When Russ and I lived in Colorado, we went to the mountains almost every weekend. We camped, hiked, and skied. I got to teach Russ how to ski and one of my favorite memories is of us falling down the hills, laughing at how uncoordinated we were.
Movie
Interstellar
Lord of the Rings
Movie Munchie
Popcorn
Popcorn
Movie Quote
"People call these things imperfections, but they're not, that's the good stuff. And then we get to choose who we let into our weird little worlds." Robin Williams in Good Will Hunting
Some believe it is only great power that can hold evil in check. But that is not what I have found. I have found that it is the small everyday deeds of ordinary folk that keep the darkness at bay. Small acts of kindness and love.
Movie Type
Sci Fi
I love anything with a happy ending - I think there's too much suffering in the world to want to glorify it in movies.
Musical
Fiddler on the Roof
The Lion King
Musical Group
Gregory Alan Isakov
Taylor Swift
Nursery Rhyme
Does Baby Shark count? :)
The Itsy Bitsy Spider
Olympic Event
4 x 400 relay
Figure skating
Personal Hero
Malala
Nadine Burke Harris
Play
A Streetcar Named Desire
A Midsummer Night's Dream
Poet
William Stafford
E. E. Cummings
Quality about my Spouse
Her warmth and thoughtfulness. Those come together to make anyone feel welcome and cared for.
Russ is so generous and energetic in showing love to the people who are important to him.
Quote
I believe that man will not merely endure: he will prevail. He is immortal, not because he alone among creatures has an inexhaustible voice, but because he has a soul, a spirit capable of compassion and sacrifice and endurance.
Someone loving you gives you strength, loving something deeply gives you courage. Lou Tzu
Restaurant
In n Out Burger
Amber Ox
Sandwich
The post-Thanksgiving sandwich - turkey, cranberry, dressing, gravy, yum!
Turkey with stuffing,
Scripture
Psalm 121: I lift up my eyes to the mountains? where does my help come from? 2 My help comes from the Lord, the Maker of heaven and earth.
Ruth 1:16-17 But Ruth said, "Do not urge me to leave you or to return from following you. For where you go I will go, and where you lodge I will lodge. Your people shall be my people, and your God is my God.
Song
Beige by Yoke Lore
If I Go, I'm Goin by Gregory Alan Isokov
Sport to Play
touch football
Tennis
Sport to Watch
Formula 1 Racing
Hockey
Sports Star
Lews Hamilton
Serena Williams
Sports Team
DC United/Washington Spirit (Soccer)
Washington Spirit - Washington DC Women's Soccer
Subject in School
Science
Art
Superhero
Captain America
Ms. Marvel
Thing to Cook
Homemade sourdough bread
Savory dishes, especially Italian food
Time of Day
7-9 am. My most productive and when the day is still full of opportunity.
Evening, after dinner but before bed
Tradition
Watching the Grinch with family
Eating fondue on Christmas Eve and then exchanging the first gift, Christmas PJs
TV Show
Ted Lasso
Ted Lasso
TV Show Character
Ted Lasso!
Eleanor Shellstrop in The Good Place
Type of Music
Folk/Indie
Alternative/Indie
Vacation Spot
Lake Tahoe. Great balance of beautiful water
Lake Tahoe
Get in Touch
Provide more information, so American Adoptions can connect you with this family.
---