1-800-ADOPTION
Thank you for viewing our profile
If you would like to learn more about us, please call 1-800-ADOPTION (2367846), fill out the form at the bottom of our on-line profile page, or email us at bp_information@americanadoptions.com.
To revisit our on-line profile page and view our profile video at American Adoptions, simply use your mobile phone to scan the QR code on the right. We are looking forward to hearing from you!
Mike & Catie
Thank you for taking the time to learn more about us and our hopes for building our family. Adoption is a beautiful, lifelong journey and we are excited that we've chosen this path. We are overjoyed to become parents and to share our lives, our love, and our laughter with a child. We hope that you consider us and we look forward to walking this path with you.
About Us
Job
Software Engineer
High School Math Teacher
Education
Bachelor's Degree in Computer Science
Bachelor's Degree in Secondary Mathematics Education
Relationship
Legally Married
Adoption in Our Lives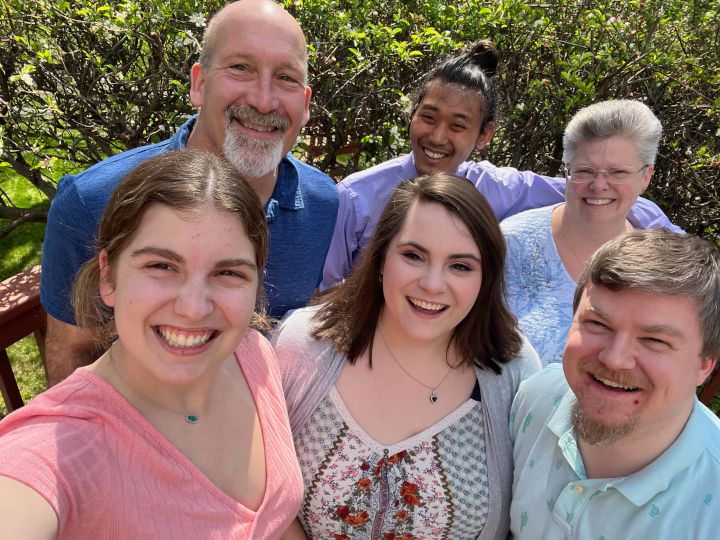 When Catie was four years old, her family grew when they adopted her brother from South Korea. She vividly remembers the day they went to the airport to take him home. Her family celebrated not only his birthday but also his plane day, the anniversary of the day he arrived in the United States and she got to meet her brother! Growing up with an adopted sibling has given Catie a unique perspective on adoption and building a transracial family.
Our personal connection to adoption has given us a deep appreciation for the beauty and diversity that it brings to families. It has always been a part of our conversations and plans for our own family. Before even getting married, we talked about the possibility of adoption and knew that it would be a wonderful way to build our family.
We are thrilled to be on this path and excited for the opportunity to bring a child into our lives through adoption. We know firsthand how much love, joy, and enrichment it brings to a family, and we are committed to providing a loving and nurturing home for our child.
Our Leisure Time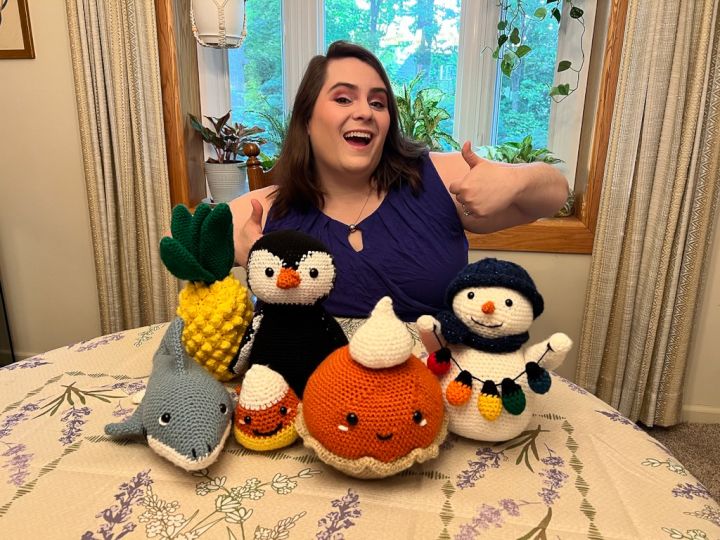 Catie enjoys spending her time crocheting. She learned how to crochet a few years ago in order to be able to make a baby blanket as a gift for her best friend's son, and it has become one of her passions. Her favorite part of this hobby is that it allows her to make gifts for her loved ones.
She is also a big bird nerd! She enjoys bird watching and can name most of the birds that come to our feeders. Her parents instilled a love of animals, particularly birds, that she has carried with her throughout her life. Some of her favorite memories as a child are bird watching with her dad. She is so excited to share this hobby with our future child.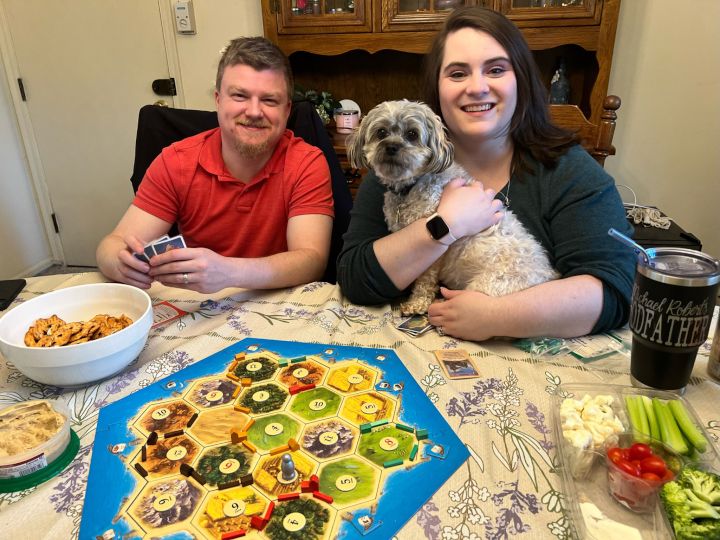 Mike likes to play video games in his free time. He enjoys getting together with his friends to play and also teaching others how to play new games. He is always working on something with technology! He enjoys taking apart and building computers, building and improving his own servers, and even tinkering with a 3D printer in is spare time!
We enjoy spending quality time together and make sure to carve out time each week to just be with each other. We enjoy playing with our dogs, listening to music, attending our local botanical garden, and traveling. Truly, it doesn't really matter what we do; as long as we're together, we have a great time!
Our Favorite Vacation Spot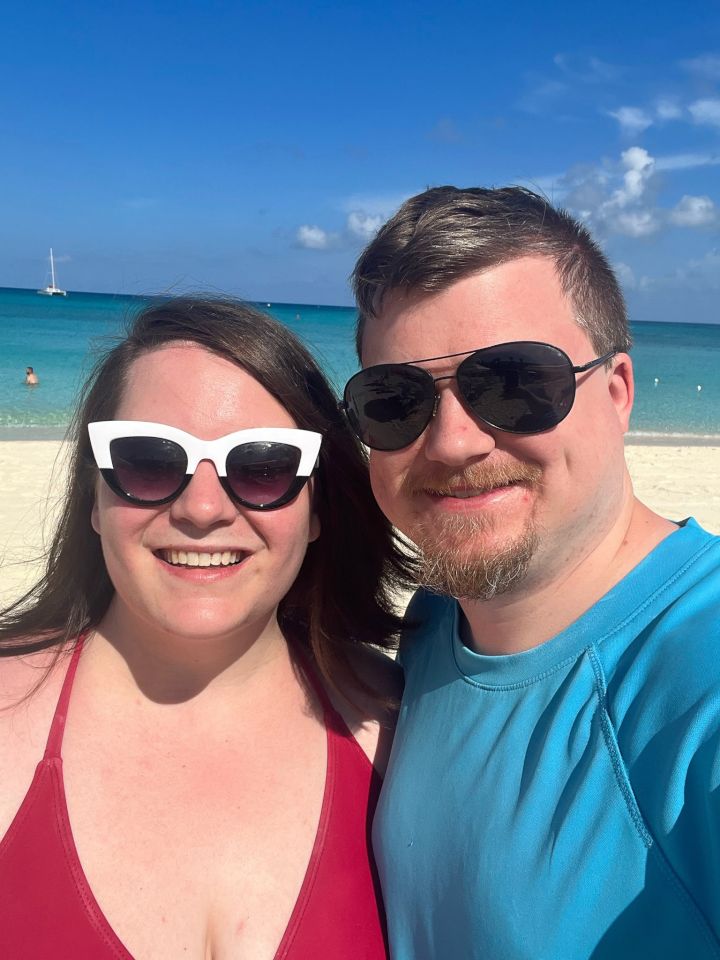 Our favorite vacation spot is Mike's family beach house at the Jersey shore. We both have cherished memories of vacationing in this town as children, and we knew it would be an essential part of our life together to continue these traditions and create new ones. Mike fondly recalls falling in love with Catie while walking on the beach there, making it an even more special place in our hearts.
We spend some of each of our summers at the beach house, eagerly anticipating Memorial Day weekend when we can welcome the summer season with Mike's family. We also love watching the fireworks on the beach on the Fourth of July. We look forward to sharing these moments and our favorite spots with our future child, creating new memories and experiences. It's important for us to pass down the family-friendly traditions we enjoyed as children and watch our child build their own fond memories. We cannot wait to create more cherished moments in this special place.
Photos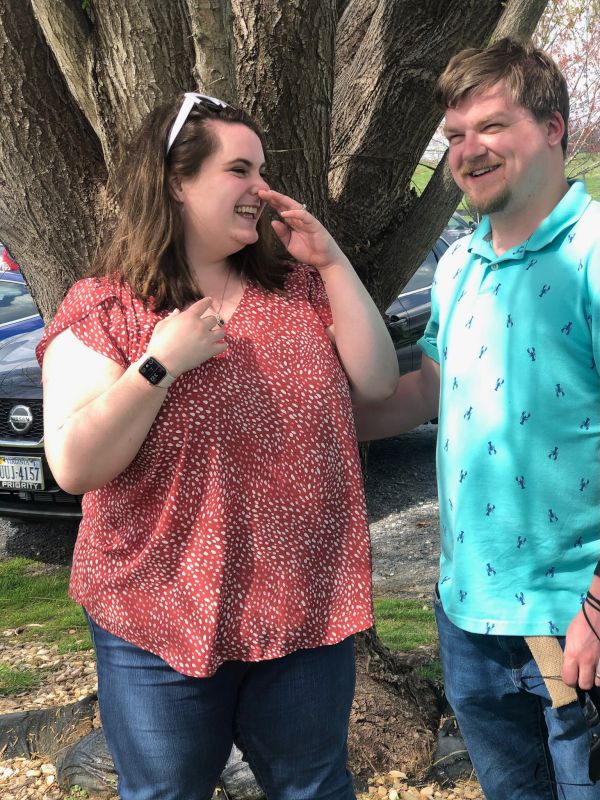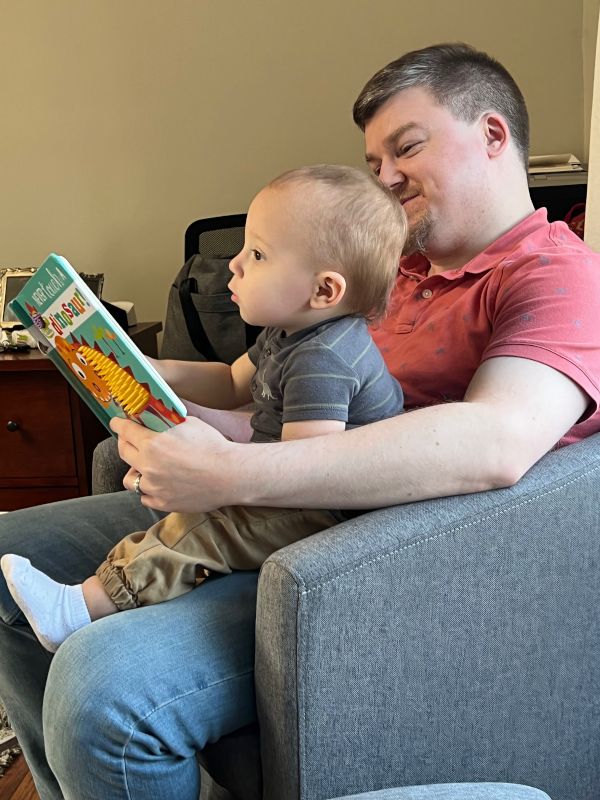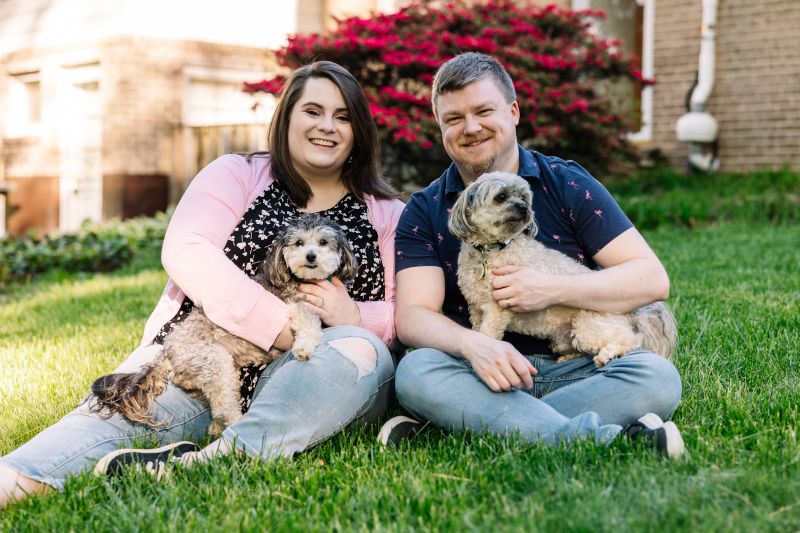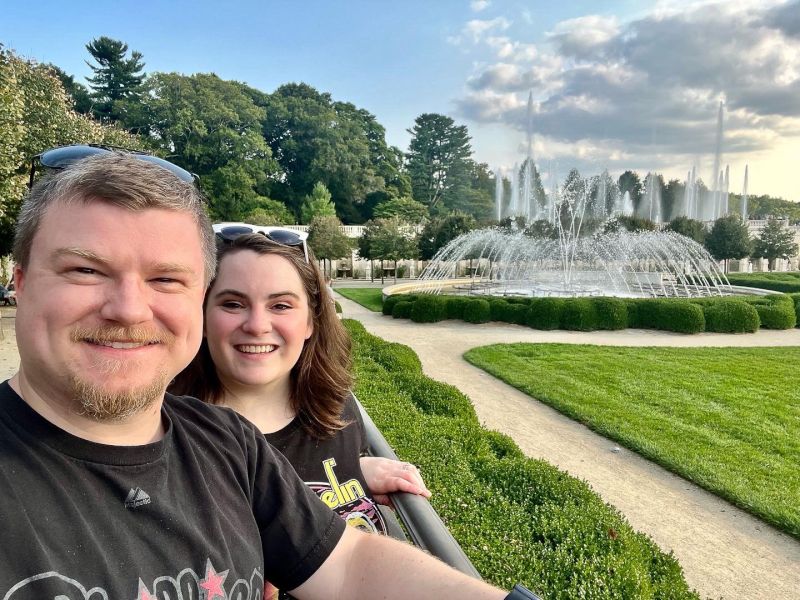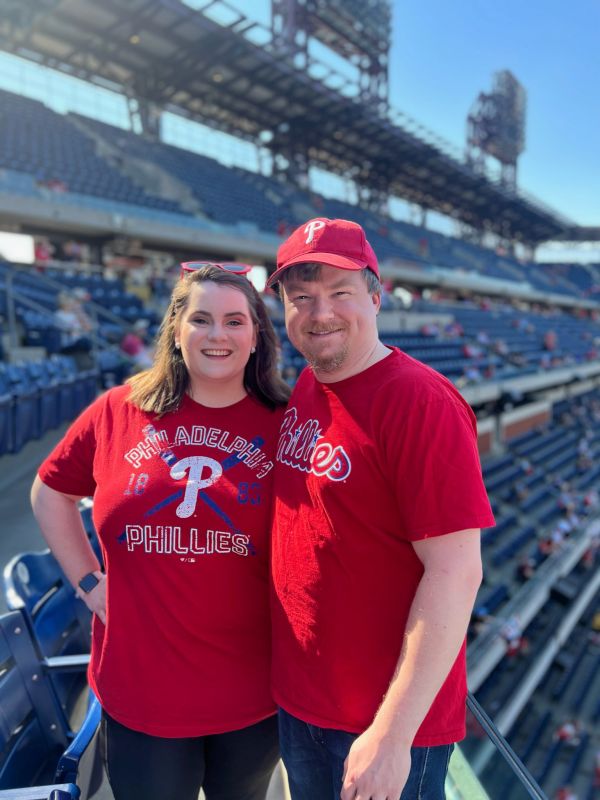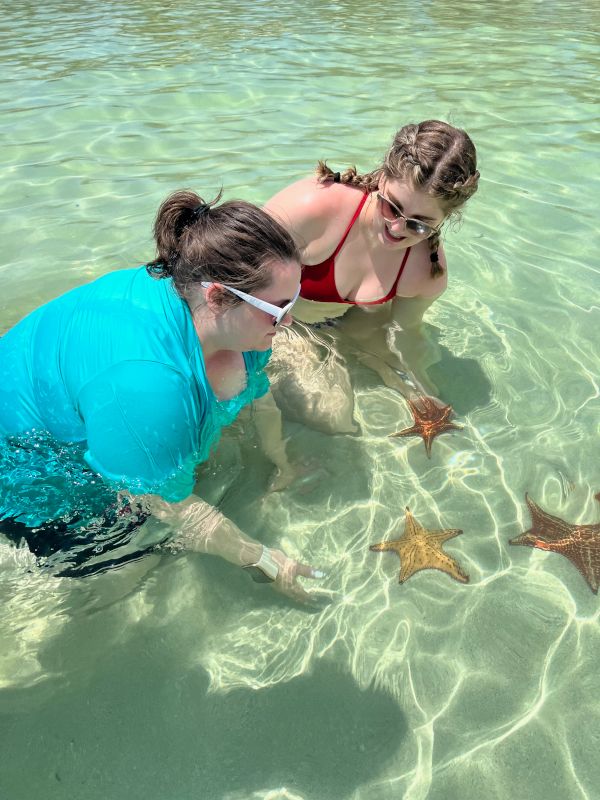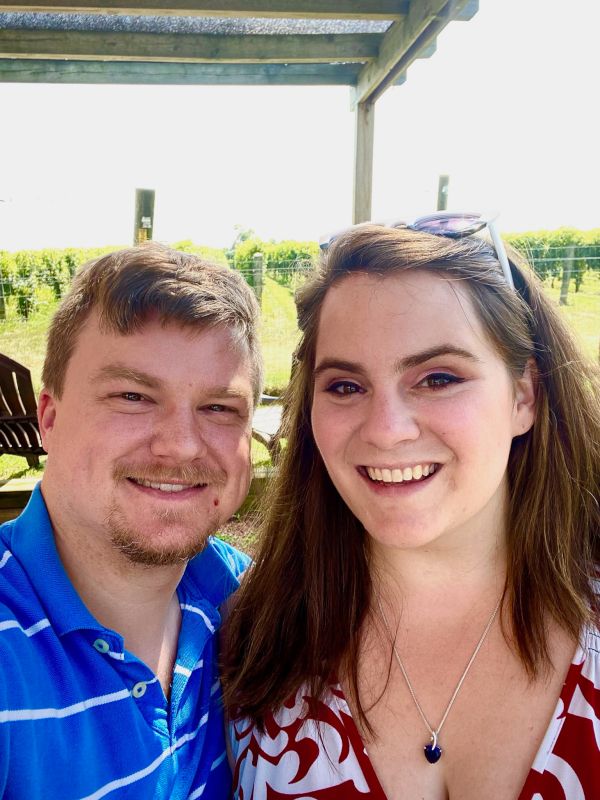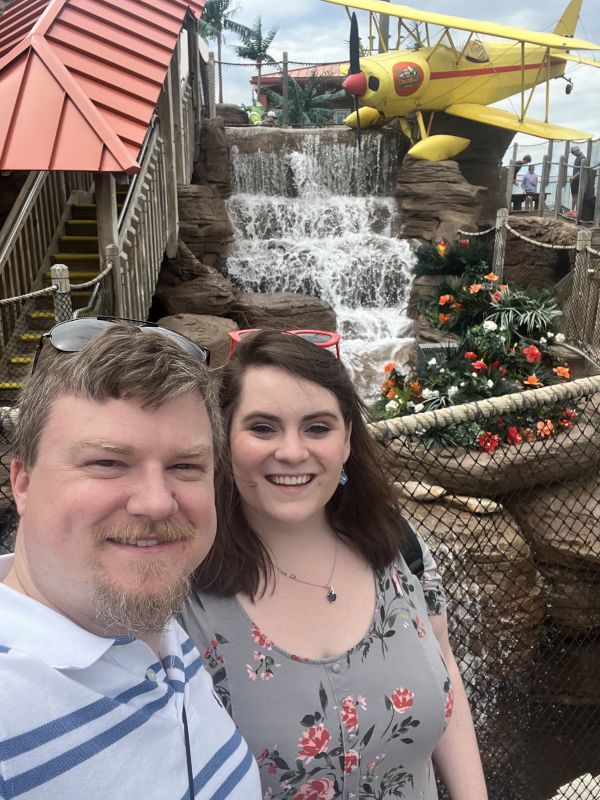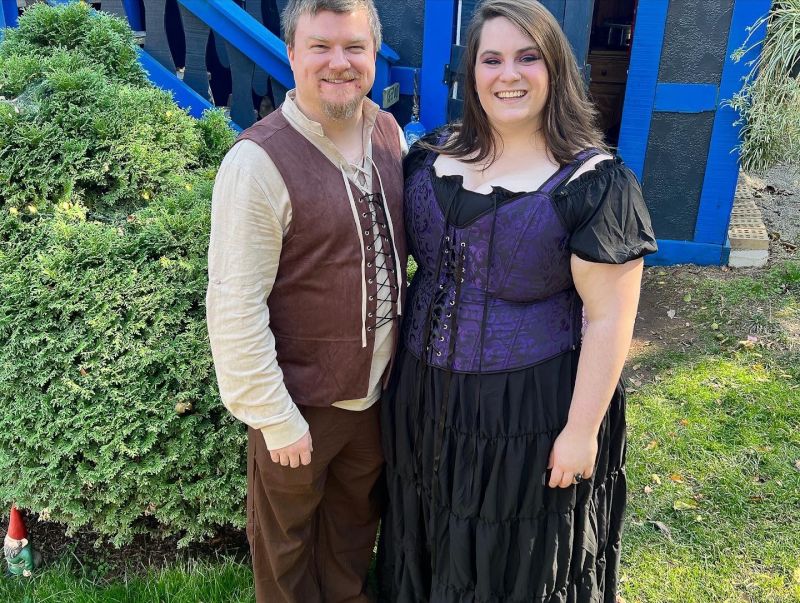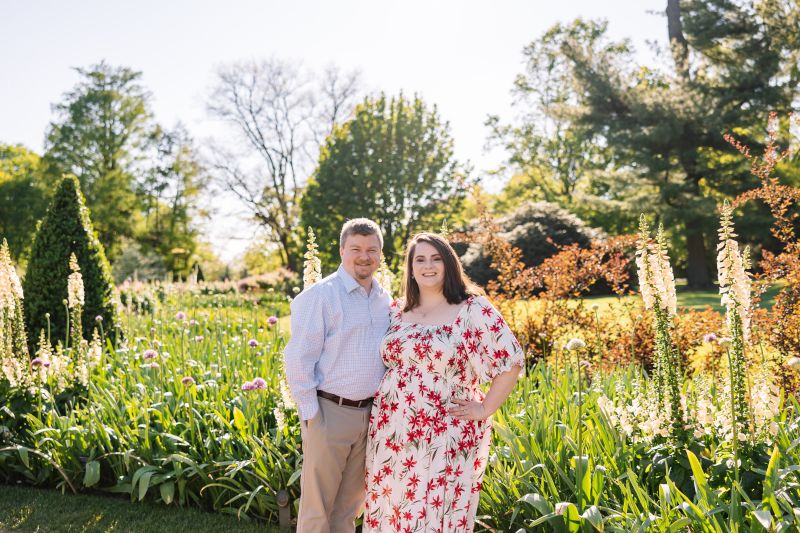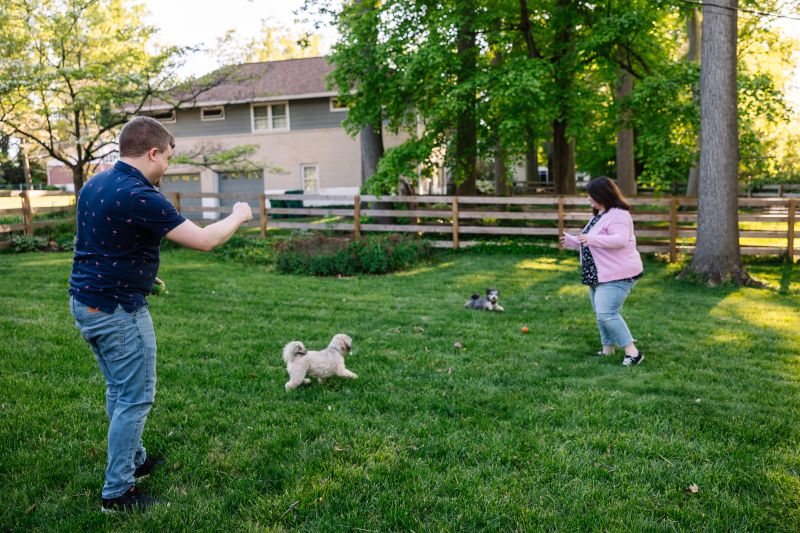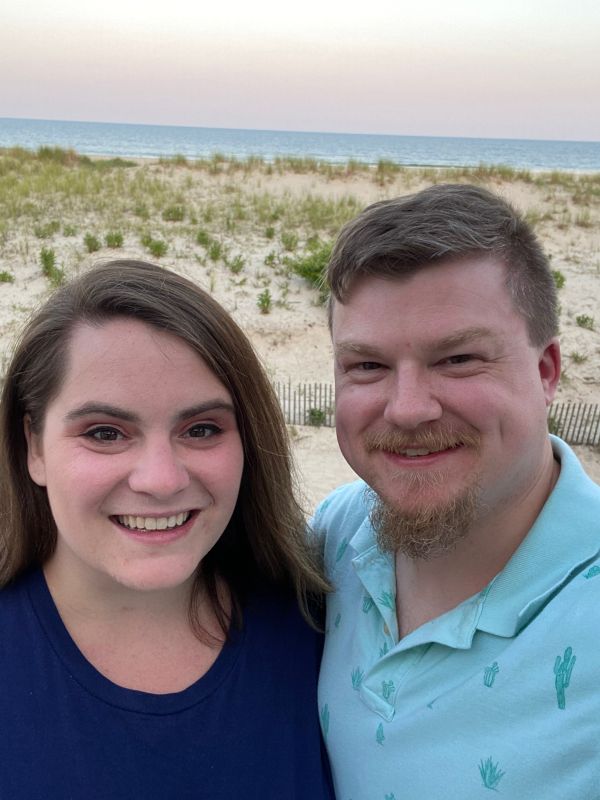 ×
1 / 12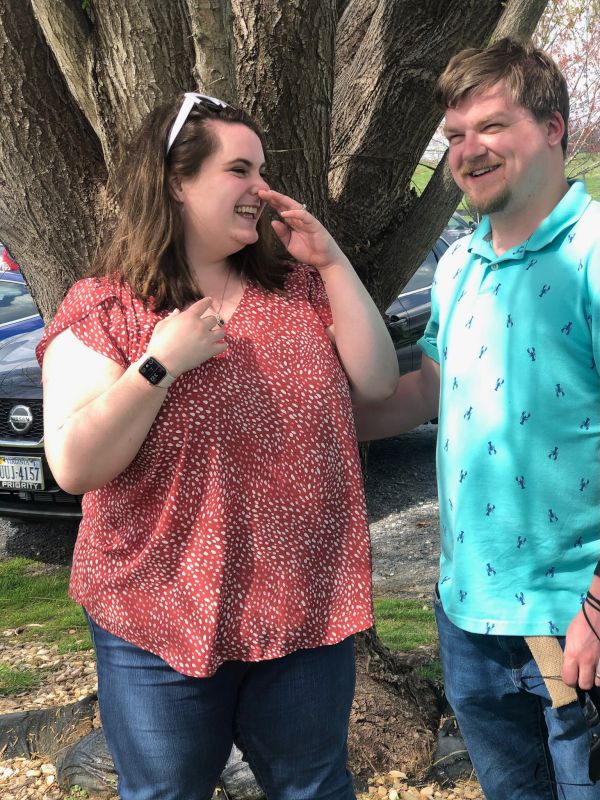 2 / 12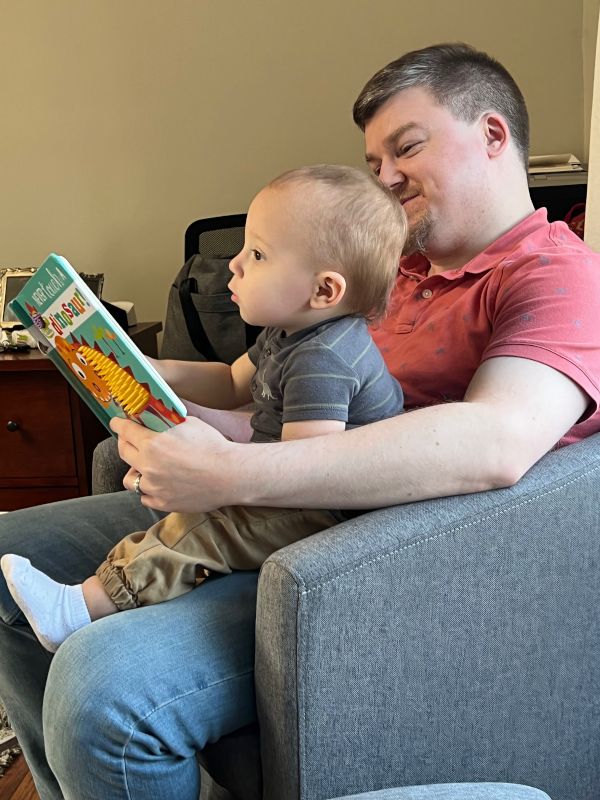 3 / 12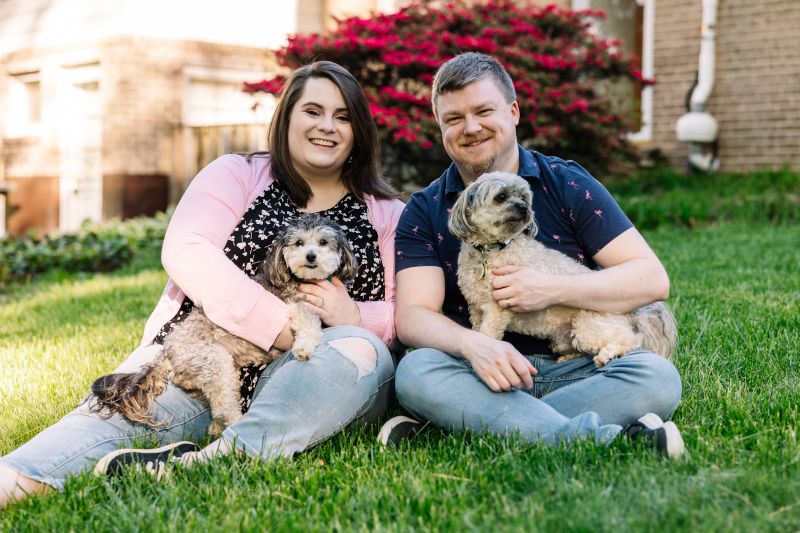 4 / 12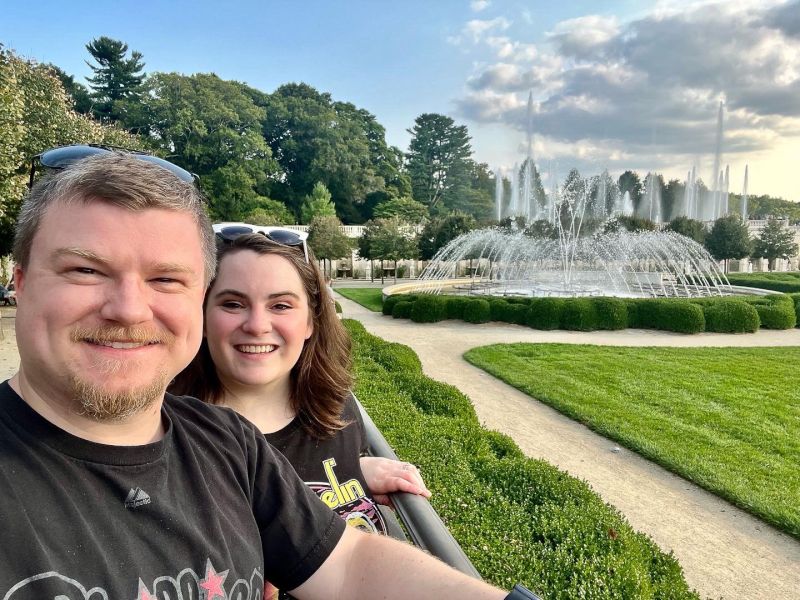 5 / 12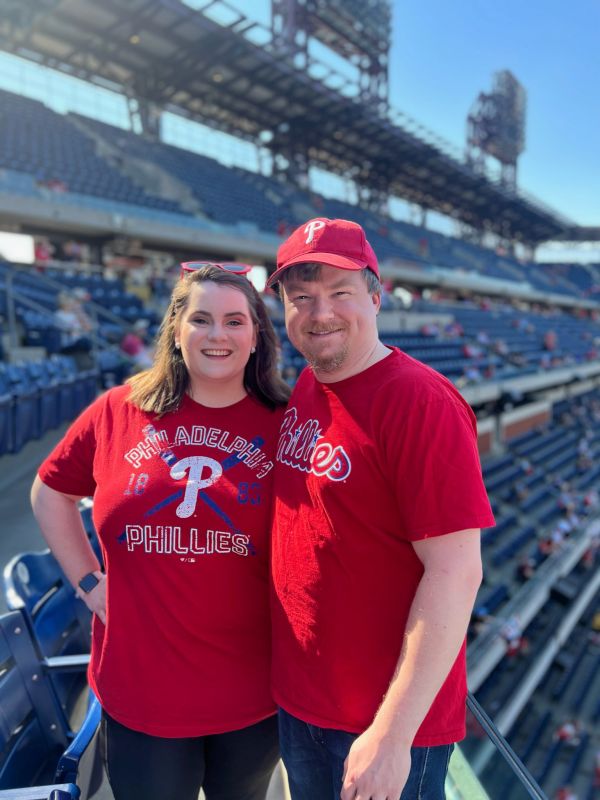 6 / 12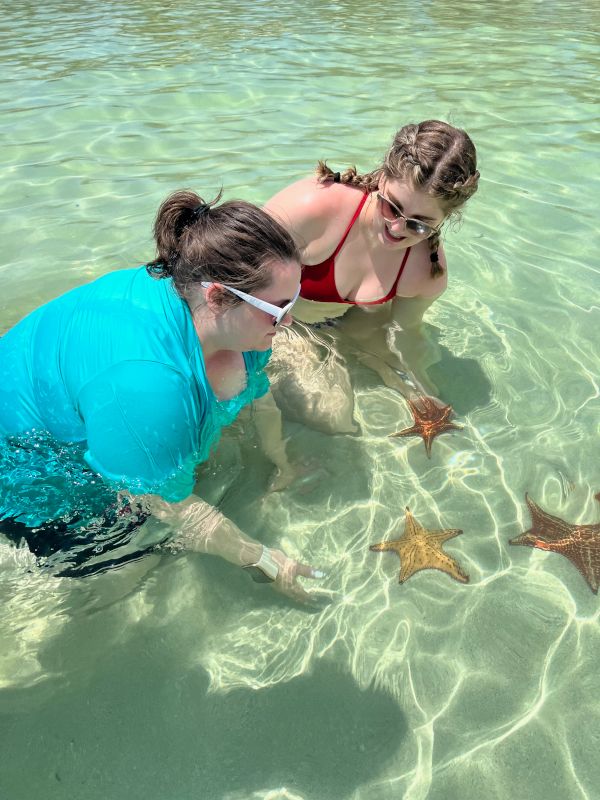 7 / 12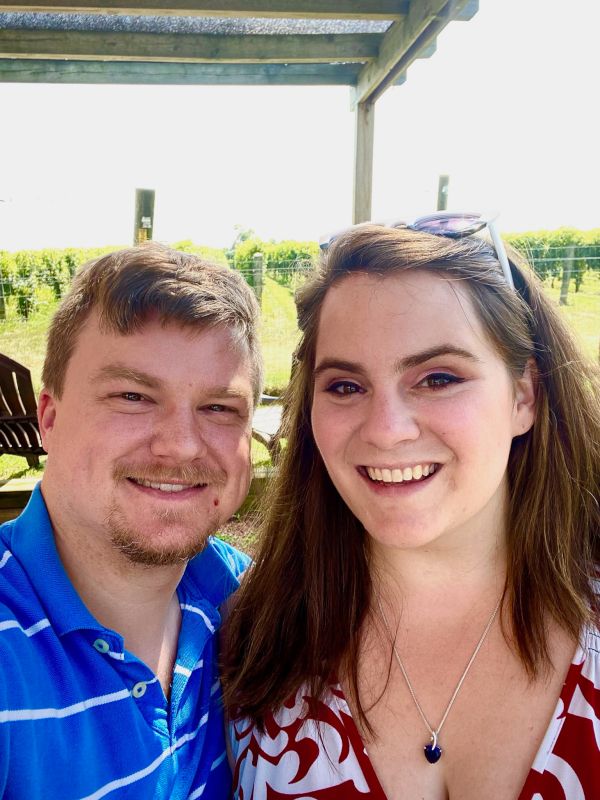 8 / 12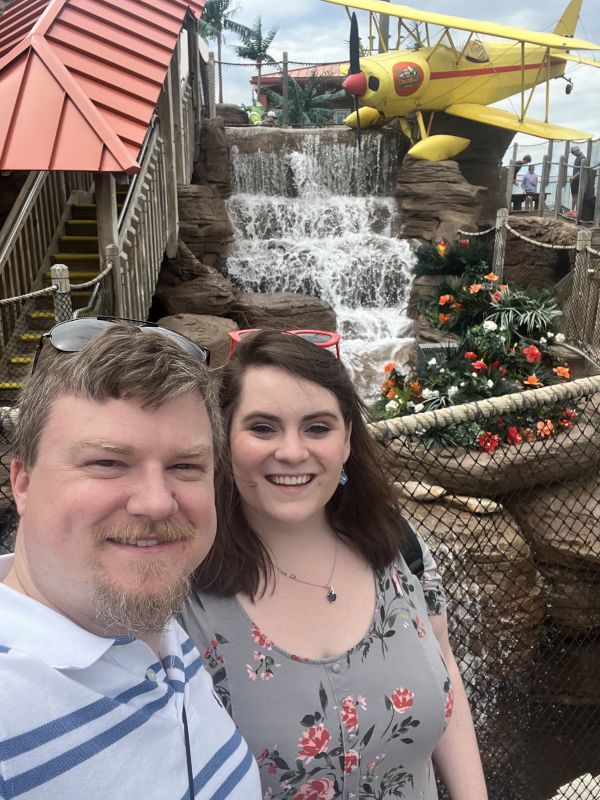 9 / 12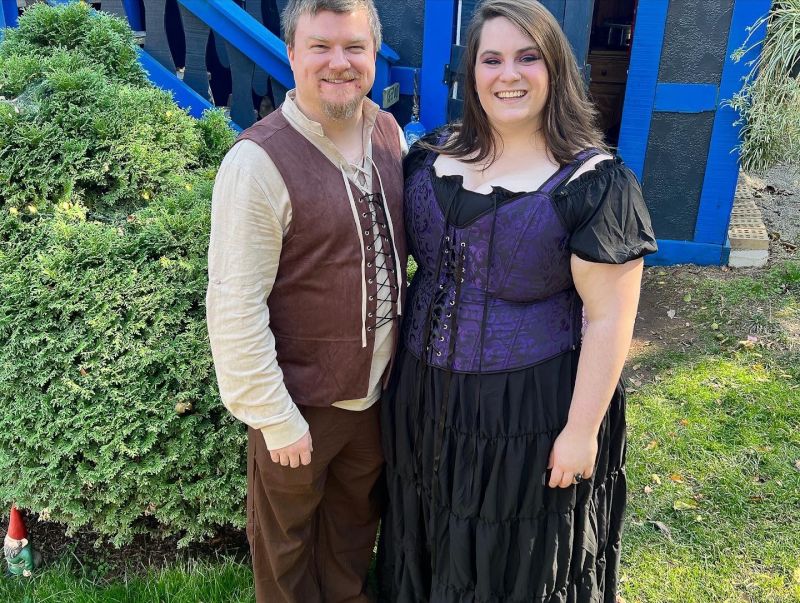 10 / 12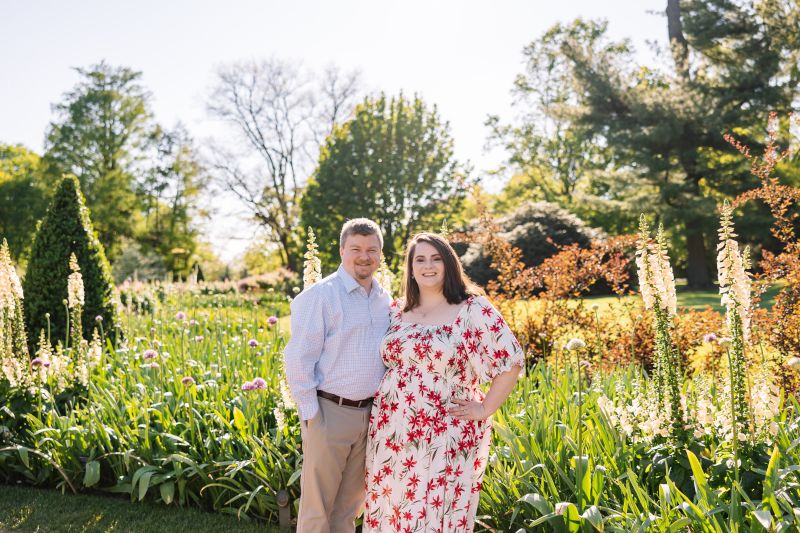 11 / 12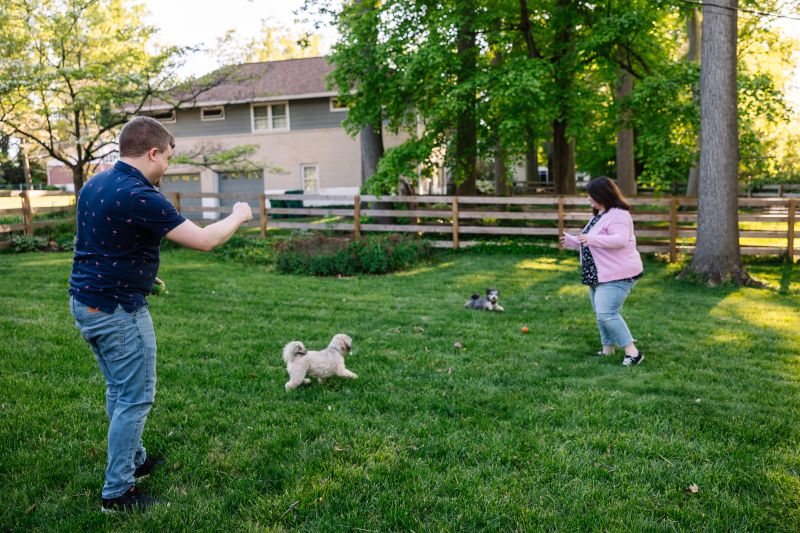 12 / 12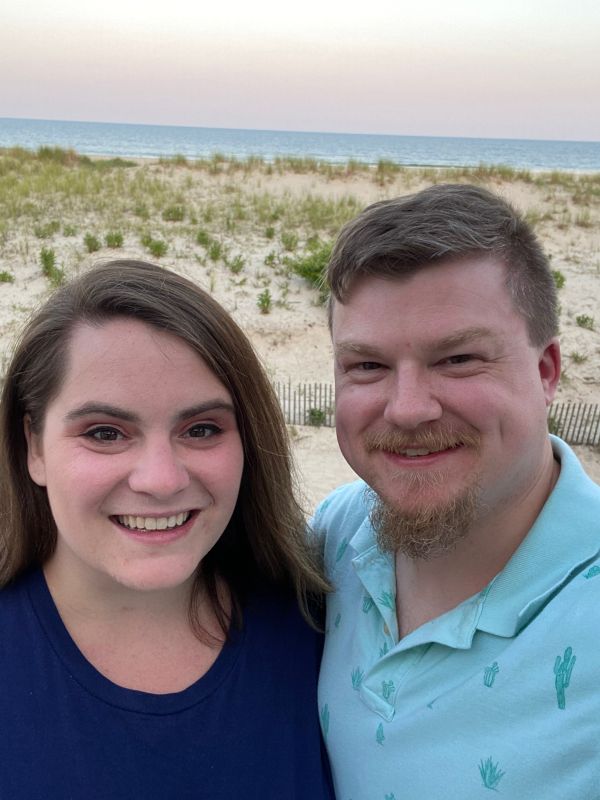 ❮
❯
Our House and Neighborhood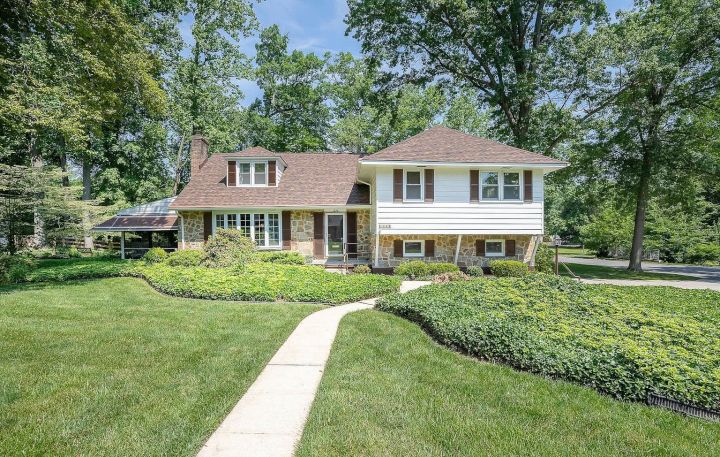 We live in a spacious four-bedroom home with a large yard that gives plenty of space for playing and relaxing. We love to sit on our screened-in porch and enjoy the scenery, including the birds that nest in our many trees. Our home is in a very family-friendly neighborhood. There are plenty of families with young children that play together, so a there is never a lack of an opportunity for playdates and making friends! The elementary school, which is a short distance away in the center of our neighborhood, has a great playground, a field, and even a nature area in the woods where children can explore. We are also within walking distance of a swim club that has a pool and its own swim team.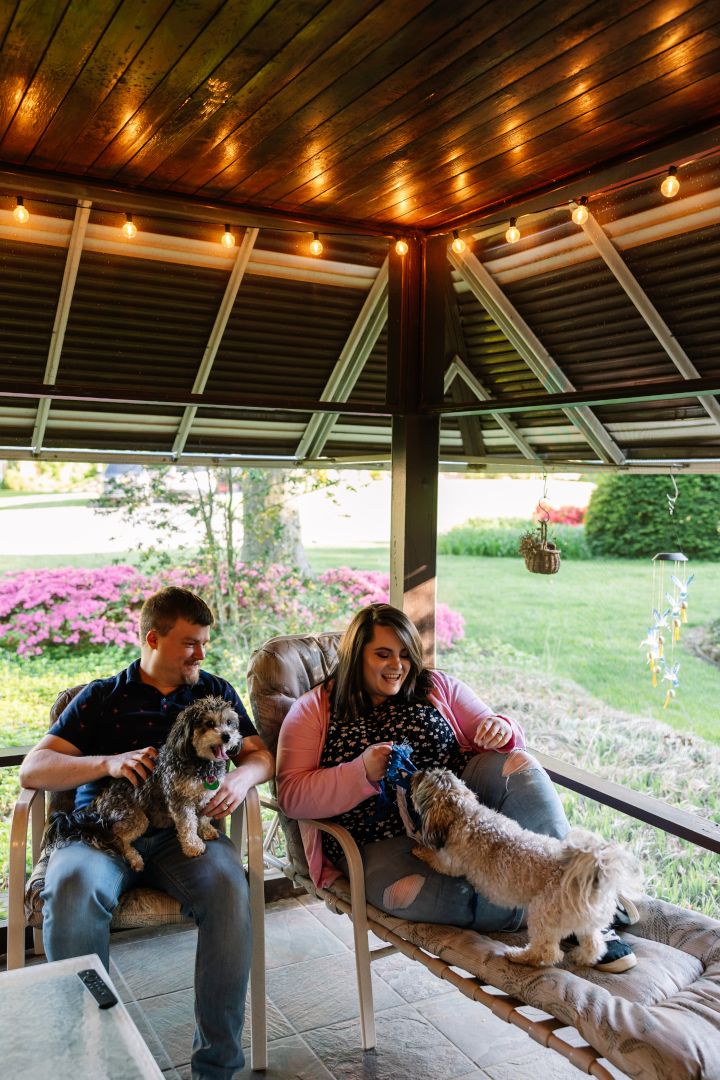 Our community hosts several events designed for families throughout the year. There is an Easter Egg hunt, a Halloween parade, and a visit from Santa all held at the elementary school for members of the community. We are also close to a state park that has numerous family-friendly activities. Additionally, there are several attractions that are a short drive away, including a zoo, an aquarium, and multiple children's museums. There are endless opportunities for making memories and having fun as a family in our neighborhood and beyond.
Our Extended Families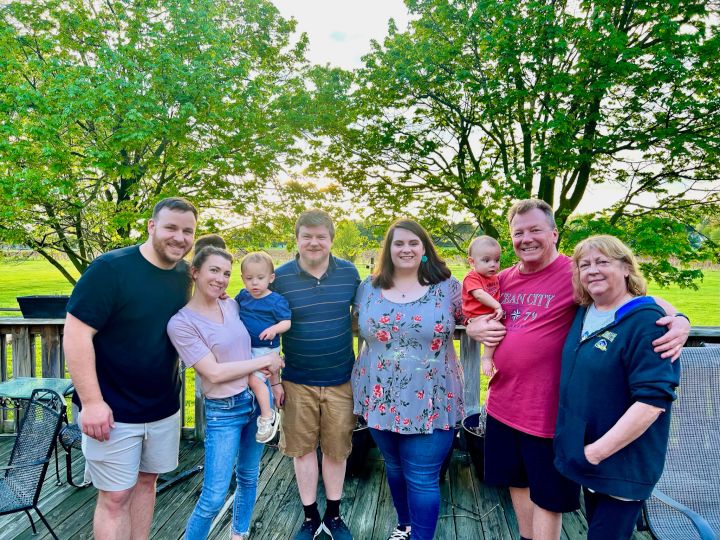 We are both very close with our families and are lucky to live close by to both sides of our family. We spend a lot of time together, including frequent visits with Mike's sister and our young nephews, who are excited to welcome a baby cousin into our family. During football season, we love to watch games each weekend with Mike's family, rooting for our favorite team.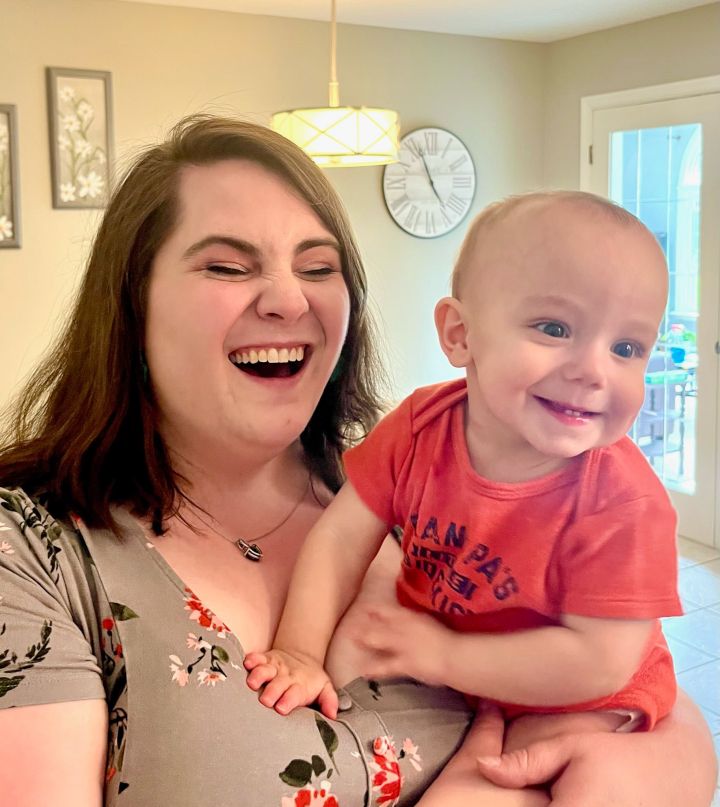 We also spend holidays with each of our families and cherish some of our favorite traditions. For example, we celebrate Christmas day with Catie's family, opening presents, watching A Christmas Story, and cooking and eating a Christmas turkey together. During warmer weather, we like to gather around a fire pit and roast marshmallows on Catie's parent's deck.
In the summer, we spend time at Mike's family beach house and take a family vacation with Catie's family to explore new places. Both of our families are overjoyed at the prospect of us starting a family, with Catie's parents eagerly awaiting their first grandchild and our siblings excited to become loving aunts and uncles. We can't wait to share our journey into parenthood with our extended families. Our child will be so loved by so many people!
From Us to You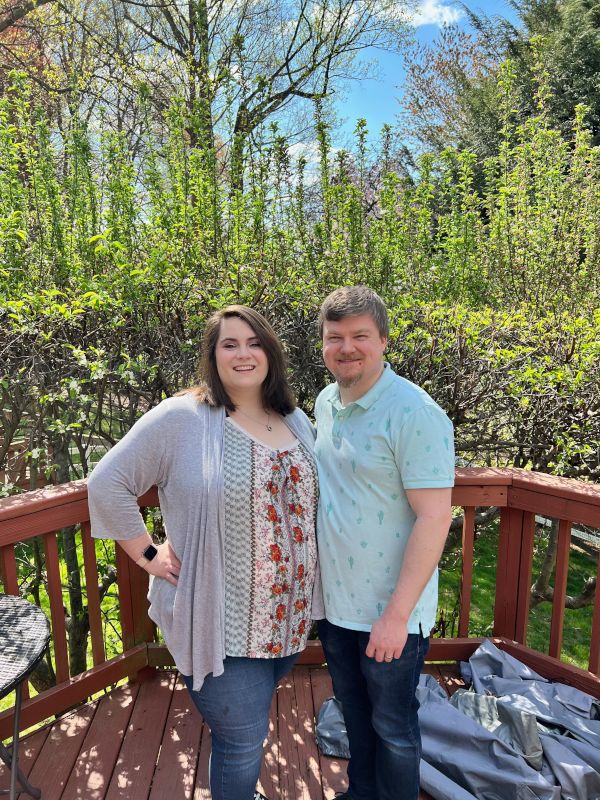 We want to start by expressing our deepest admiration for your strength and courage in considering adoption for your child. It means the world to us that you are considering us as potential adoptive parents, and we are incredibly grateful for the opportunity to share our profile with you. We understand that this is an incredibly difficult decision and while we cannot fully comprehend the depth of emotions involved, we want to assure you that we are here to support you in any way we can every step of the way.
We first met on the campus of the college we both attended and each quickly knew we had found our other half. Over the past 10 years, we have continued to nurture our relationship and have been happily married for the past 6 years. Our love is based on a strong foundation of mutual respect, adoration, communication, and support. We strive to be the best versions of ourselves for each other and our marriage has been a source of personal growth and self-improvement. Our strengths complement each other and help bring out the best in each other. Catie is passionate and exuberant, while Mike is calm and optimistic. Our home is filled with lots of laughter, as we both describe ourselves as goofy people. We cherish this quality in each other and try not to take life too seriously. We wholeheartedly know that we are each other's best friend. We are excited to share our love and laughter by growing our family and feel called to do this through adoption.
Our extended families, who all live nearby, are an important part of our lives. We are a close family and always have a great time together. They are thrilled at the prospect of us welcoming an adopted child into our home and to become grandparents, aunts, uncles, and cousins. Adoption holds a special place in our hearts, as Catie's brother is adopted from South Korea. Our personal experience with adoption has given us a deep appreciation for the joys and blessings that come with growing a family through adoption.
We want to let you know that we are committed to an open adoption should this be what you hope for and would love for you to be involved in your child's life in whatever way you feel comfortable. We believe that openness in adoption can be beneficial for everyone involved, especially the child, who will be able to grow up knowing their full story. We are open to sending letters, phone calls, texts, photos, and visiting when the time is right. We want you to have the kinds of communication you need with and about your child. We understand that your needs may change throughout the years regarding the kinds of contact we have with each other, and we want you to know that we will follow your lead and adjust to what's best for you and for your child as time goes on.
You will always be a cherished and valued member of our family. We are excited about the opportunity to build a relationship with you and walk alongside you throughout this journey into parenthood. It is important to us that your child knows they are loved by you and understands the special place you hold in our hearts and family. We want to provide you with the support you need during this difficult time and get to know you throughout the years to come. We believe that adoption is a lifelong journey, and we would be honored to share that journey with you. We want you to feel comfortable and supported throughout the entire process.
We are humbled and honored that you are considering us as potential adoptive parents to your child. Thank you for taking the time to read a bit about us and our hopes for our family. We know you have a difficult decision to make. While we hope your journey aligns with ours, we wish you happiness and health wherever your path may lead you. Thank you again for considering us and we wish you all the best on your journey.
Mike & Catie
Favorites
Actor
Tom Hanks
Will Ferrell
Actress
Emma Stone
Jennifer Lawrence
Author
Douglas Adams
Tana French
Book
What If?: Serious Scientific Answers to Absurd Hypothetical Questions
In the Woods
Candy Bar
Reese's Fast Break
Reese's Cups
Cartoon
Bob's Burgers
Spongebob
Childhood Memory
Turning the lights down for silent night in my grandfather's church
Summer vacations with my family
Children's Book
The Rainbow Fish
Goodnight Moon
City
Philadelphia
Philadelphia
Classic Movie
12 Angry Men
Day of Week
Saturday
Friday
Dessert
Chocolate Chip Cookie
Cheesecake
Disney Movie
Fantasia
Hocus Pocus
Family Activity
Chatting on the porch down the shore
Fire pit with s'mores
Food
Steak
My mom's potato salad
Fruit
Watermelon
Raspberries
Game
Betrayal at House on the Hill
Betrayal at the House on the Hill
Hobby
Home server management
Crocheting
Holiday
Christmas
Halloween
Holiday Song
Christmas Eve / Sarajevo
Carol of the Bells
Holiday Tradition
Listening to the audiobook of Polar Express while following along with the book and bell
Christmas day with my family
Ice Cream
Half Baked
Salted Caramel
Junk Food
Cool Ranch Doritos
Popcorn
Leisure Activity
Playing Video Games
Watching movies
Memory with a Child
Making a tower of blocks to have the child knock it over repeatedly
Playing dinosaurs with my nephew and teaching him the Jurassic Park theme song
Memory with Spouse
Celebrating the Eagles winning the super bowl
Our first trip to the beach together
Movie
A Knight's Tale
Step Brothers
Movie Munchie
Popcorn
Popcorn
Movie Quote
This isn't Flying. This Is Falling With Style!
"I'm not going to call him dad..well I'm not going to. Ever. Even if there's a fire!"
Musical
Little Shop of Horrors
Sweeney Todd
Musical Group
Cold Play
Fall Out Boy
Nursery Rhyme
Twinkle Twinkle Little Star
Olympic Event
Soccer
Swimming
Personal Hero
My Dad
My Dad
Quality about my Spouse
Enthusiasm
His unfailing kindness and patience
Quote
When I walk in darkness, I will not forget the stars! Nor will I gaze idly at them! I will keep on following my star until it comes to stand over the realization of my God-given dream.
"The greatest mistake you can make in life is to be continually fearing you will make one."-Elbert Hubbard
Restaurant
Outback Steakhouse
Sandwich
Shrimp Scampi Cheesesteak
Caprese Panini
Shopping Store
Best Buy
Amazon
Song
Clocks
First Day of My Life by Bright Eyes
Sport to Play
Soccer
Swimming
Sport to Watch
Football
Football
Sports Star
Brian Dawkins
Jason Kelce
Sports Team
Philadelphia Eagles
Philadelphia Eagles
Subject in School
Science
Math
Superhero
Iron Man
Deadpool
Thing to Cook
Mac and Cheese
Risotto
Tradition
Being down the shore for Memorial Day
Summer vacation with my family
TV Show
Star Trek
The Office
TV Show Character
Captain Jean Luc Picard
Creed Bratton
Type of Music
Alternative Rock
Alternative/Indie
Vacation Spot
The Jersey Shore
The Jersey shore
Video Game
Mass Effect
Don't Starve Together
Get in Touch
Provide more information, so American Adoptions can connect you with this family.
---