1-800-ADOPTION
Thank you for viewing our profile
If you would like to learn more about us, please call 1-800-ADOPTION (2367846), fill out the form at the bottom of our on-line profile page, or email us at bp_information@americanadoptions.com.
To revisit our on-line profile page and view our profile video at American Adoptions, simply use your mobile phone to scan the QR code on the right. We are looking forward to hearing from you!
Tucker & Bobby
Hello! We are Tucker and Bobby, and we're thrilled to be here and grateful for the chance to share a bit of our lives with you. We've been together for 13 years and married for 7 of them. We have two amazing dogs and a large, active extended family. We try to fill every day with passion and joy, and are hoping to grow our family with even more love and laughter!
About Us
Job
Assistant General Counsel & Privacy Officer
Chief Communications Officer
Education
Law Degree
Master of Business Administration
Relationship
Legally Married
What It Means to Become Parents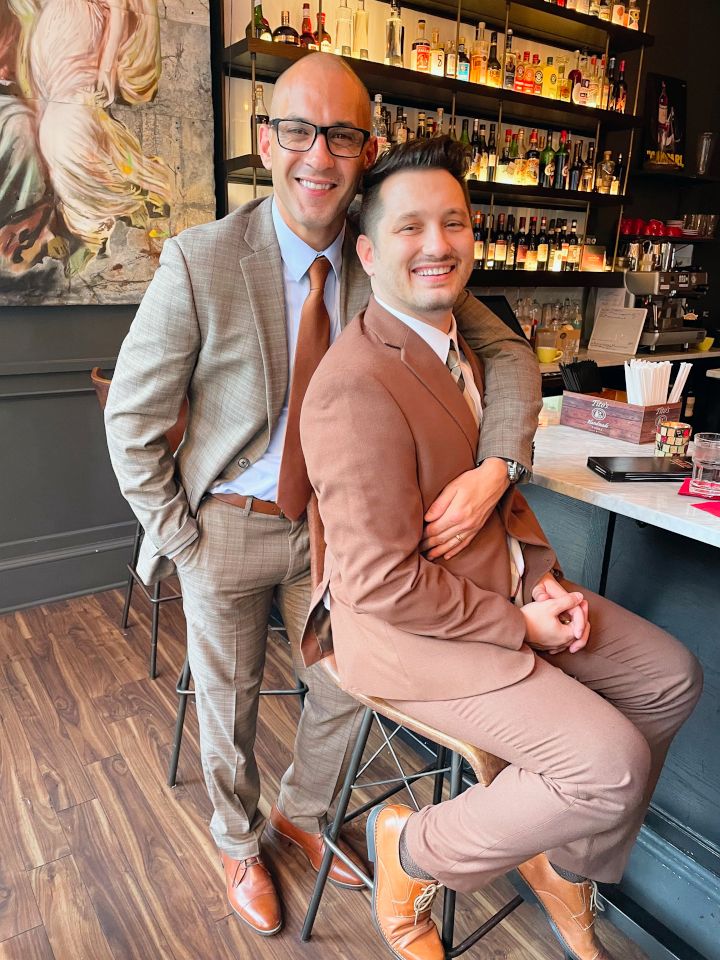 Growing up surrounded by amazing families, we both have always wanted to be parents ourselves. Yet as we were born gay, we also always knew that would mean following a different path to parenthood. While there were different options and possibilities, adoption has always resonated with us and has long been the way we hoped to expand our family.
We know that adoption is a big decision for birth parents and we want to express our commitment to providing a safe, nurturing, and supportive environment where a child can thrive.
While this will be our first child together, we are in no way unfamiliar with children. We have been fortunate to have nieces and nephews that we were able to help raise and watch grow into kind, compassionate young people. And while we will always be a major presence in their lives, we are excited to share our love and laughter with a child of our own.
Our Cultural Heritage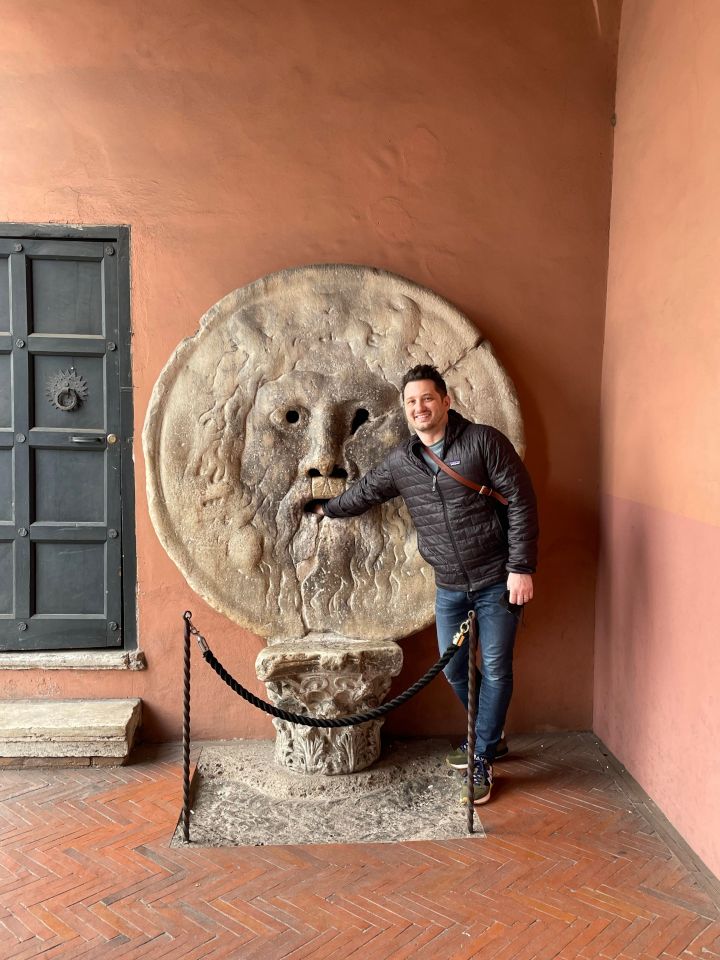 This is probably Bobby's favorite topic as family history and heritage are a passion of his. So much so that he became certified from Boston University in Genealogical Research and spends some of his free time creating beautiful family trees for our friends and family.
As for us, Tucker is Swiss-German, Slovakian, Hungarian, and Native American. Bobby's background includes Polish, German, English, and Italian.
Bobby's passion for heritage and history is one of the reasons we traveled to Italy. We were even able to visit the exact village where his very rare surname was originally founded.
We try to pay homage to our roots through various traditions and recently have been working on adding to the amount of ethnic recipes that we can prepare. We have plans to visit all of the countries that our family has history in, and we hope to add our child's heritage to that list as well!
Education We Will Provide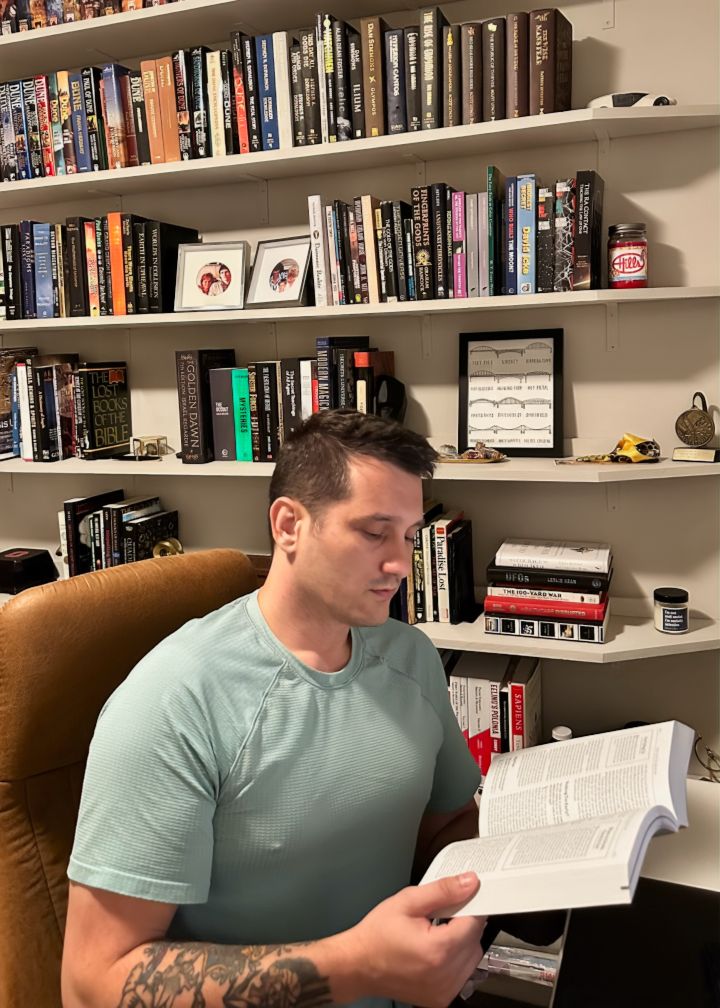 When it comes to education, although we had different experiences, we still share the same hopes and dreams for our child. Tucker was always raised with the expectation of getting a higher degree, as he had older siblings who had accomplished that feat. Bobby was raised in a blue-collar family and presented with the challenge of being the first to attend college. We both found success; Tucker went on to get his Juris Doctor, and Bobby was top of his class in high school, attended undergraduate on scholarship and later went on to obtain a Master's in Business Administration.
As we are both a product of public school, part of the reason we chose our new community was their excellent public school system and smaller class size.
We are both appreciative of the emphasis our parents put on education. One of Bobby's fondest memories was nightly book time with his parents; they never missed an evening of reading to/with him from birth. The experience was so formative that for a few years he has been steadily building a library of books to share with our child. We hope to provide them with any needed access, resources, encouragement and motivation to achieve their fullest potential.
Photos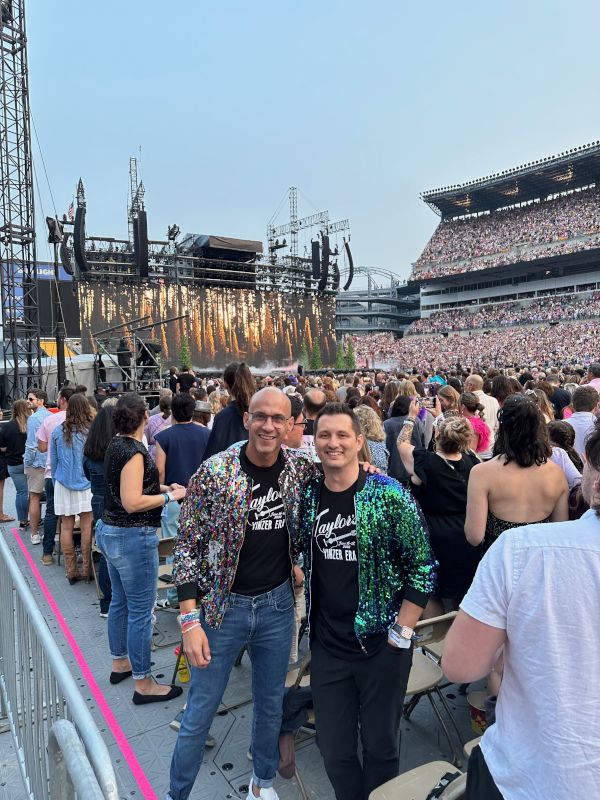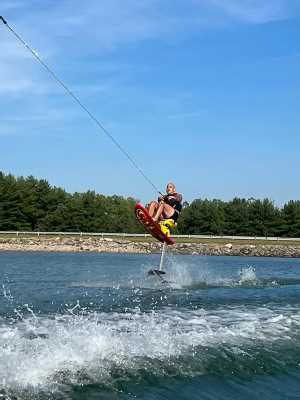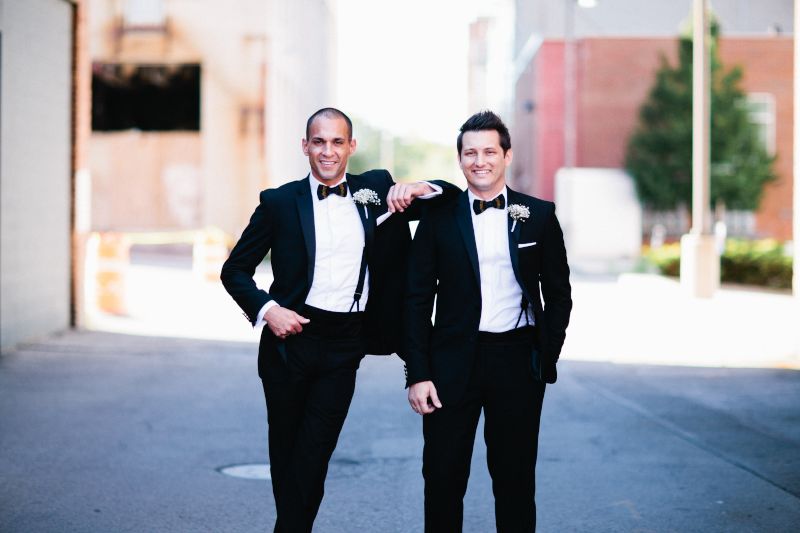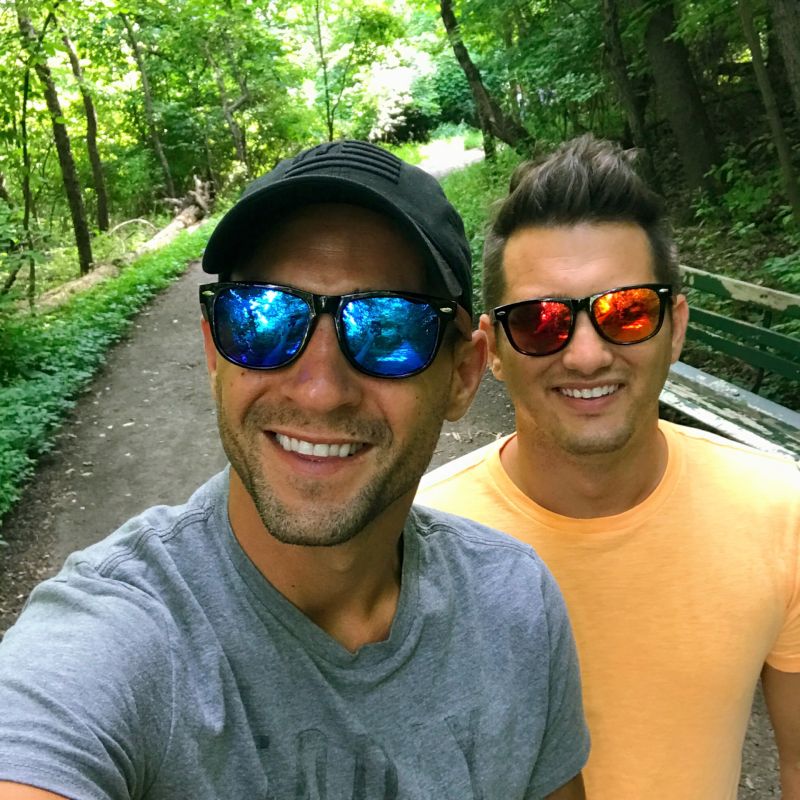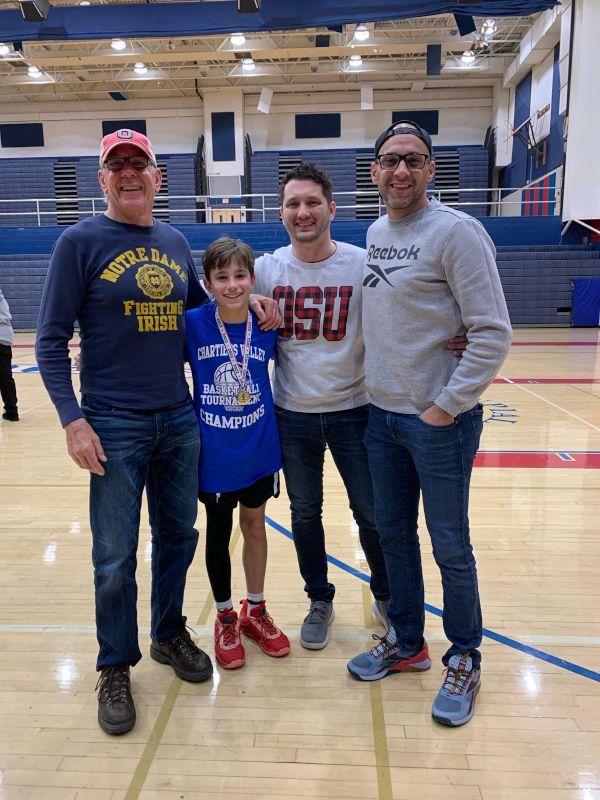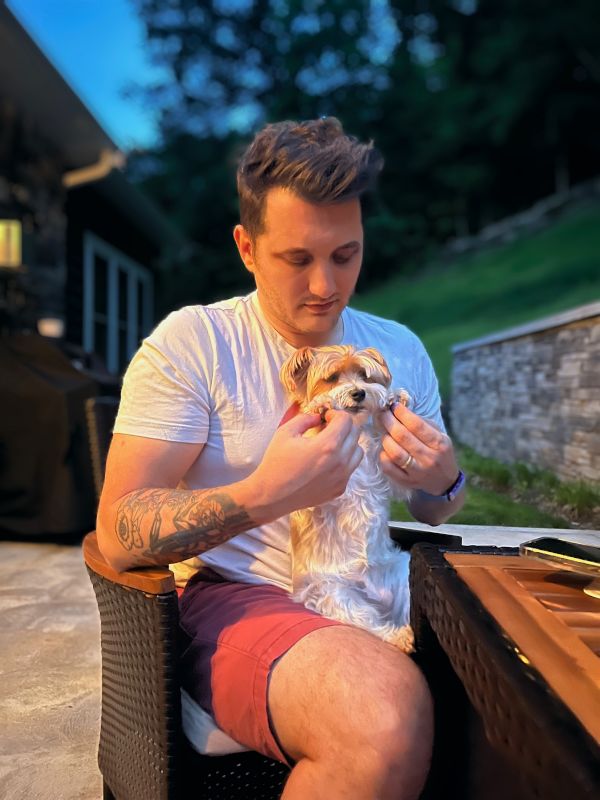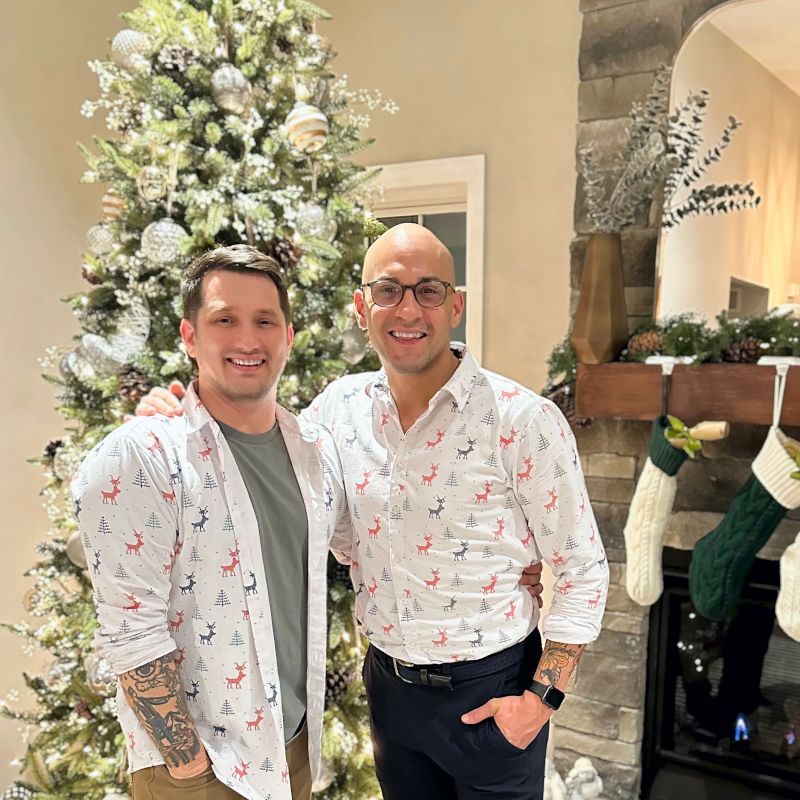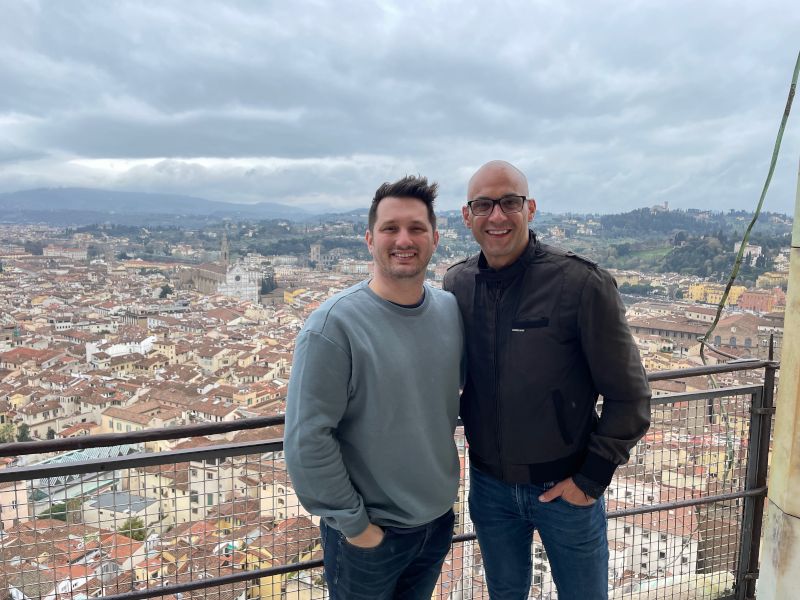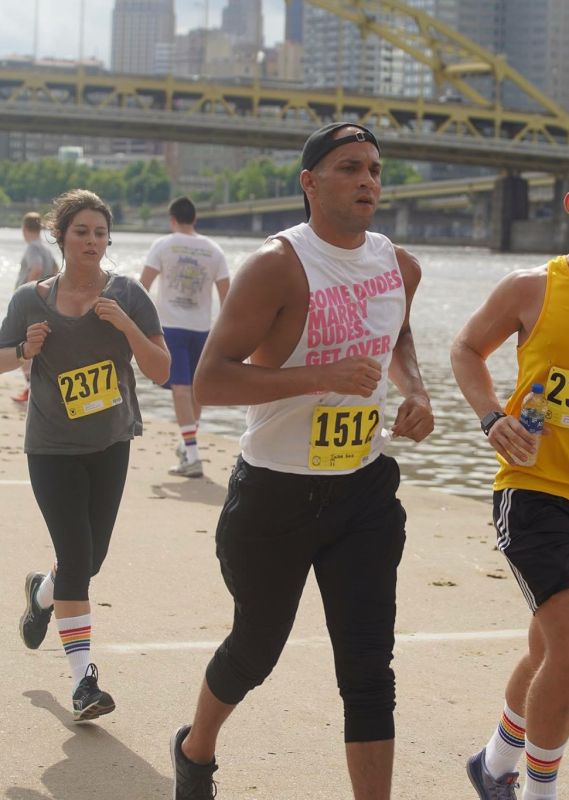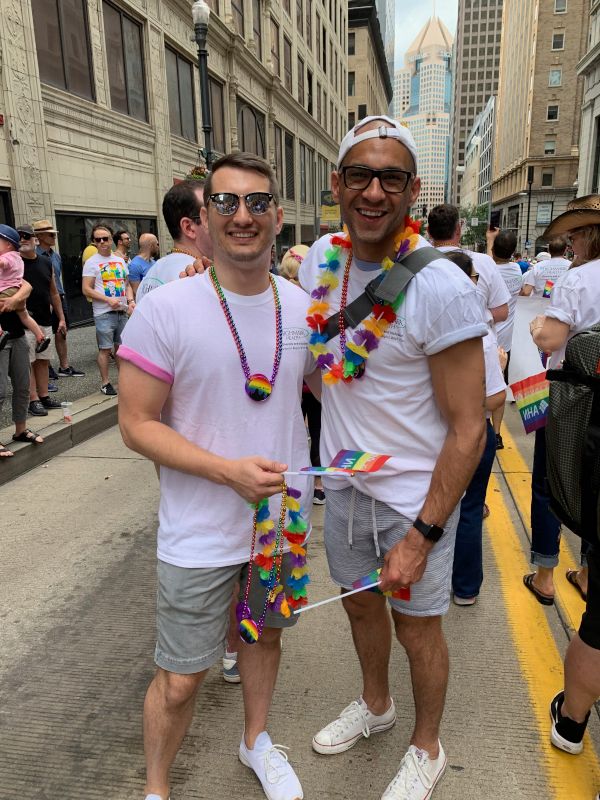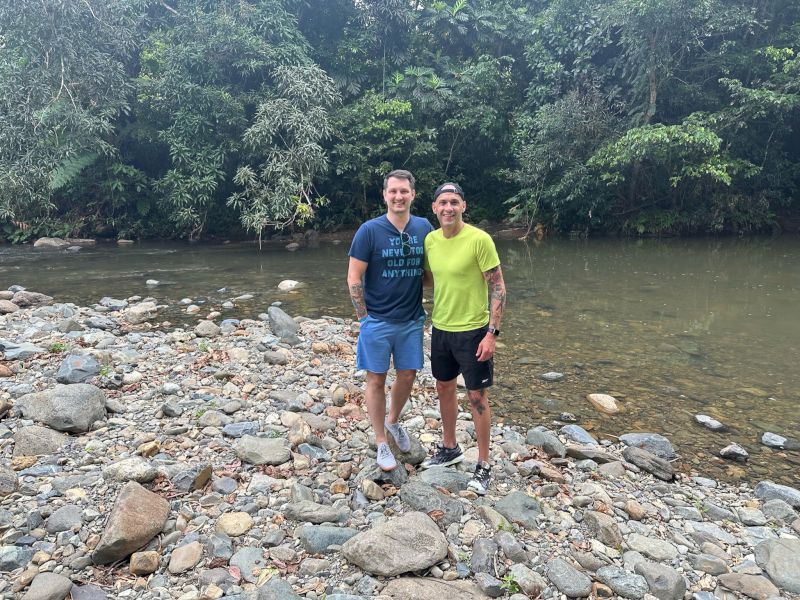 ×
1 / 12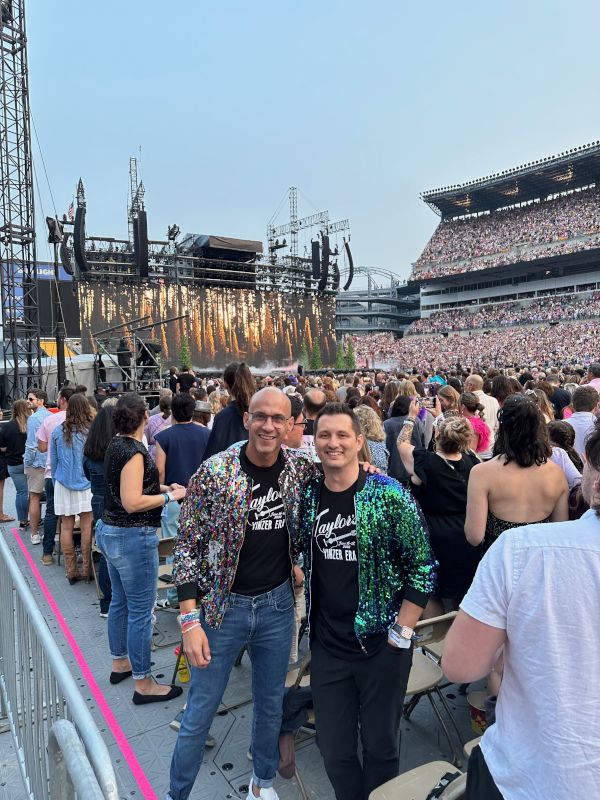 2 / 12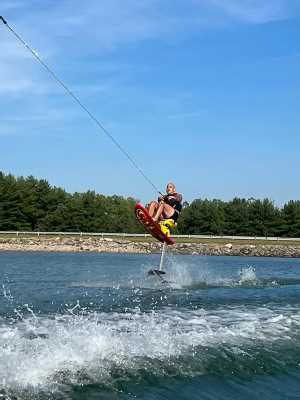 3 / 12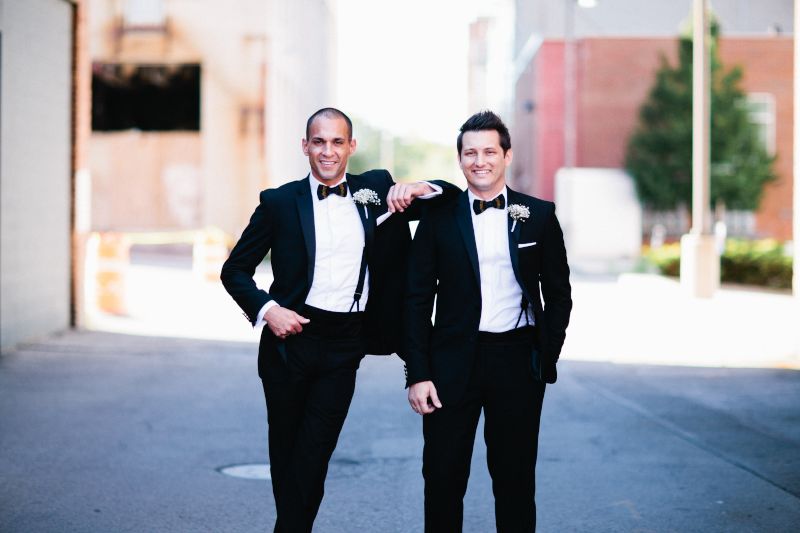 4 / 12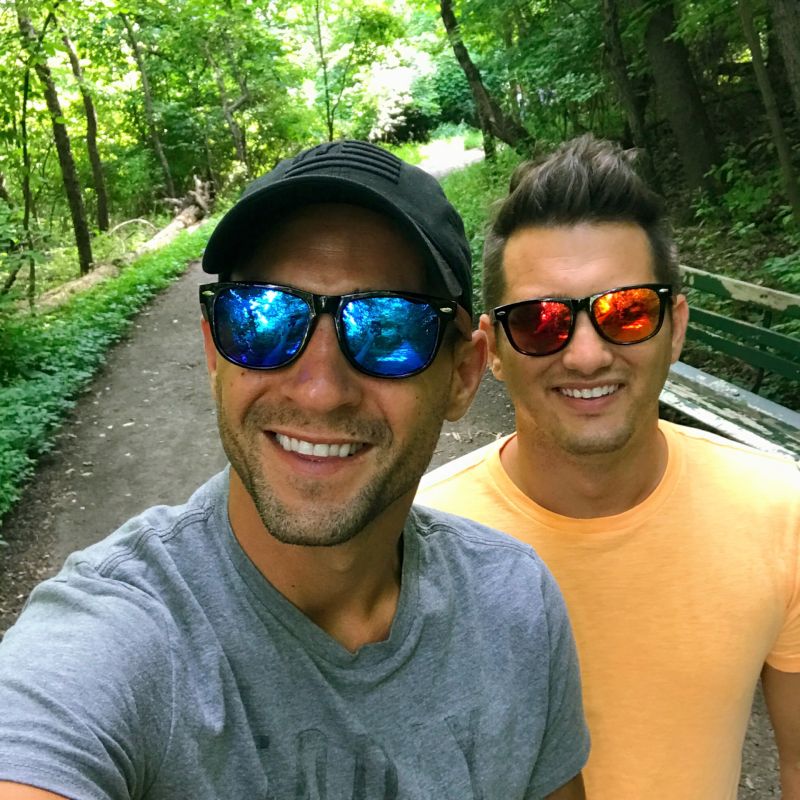 5 / 12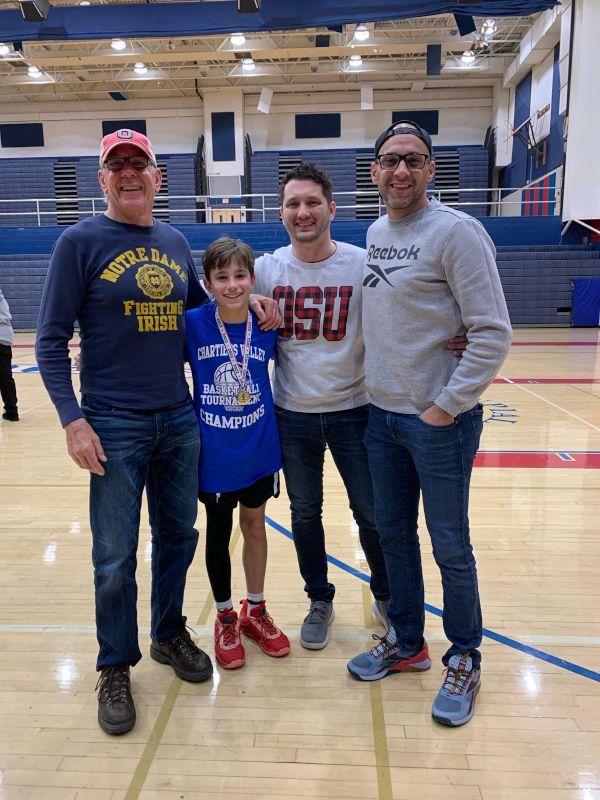 6 / 12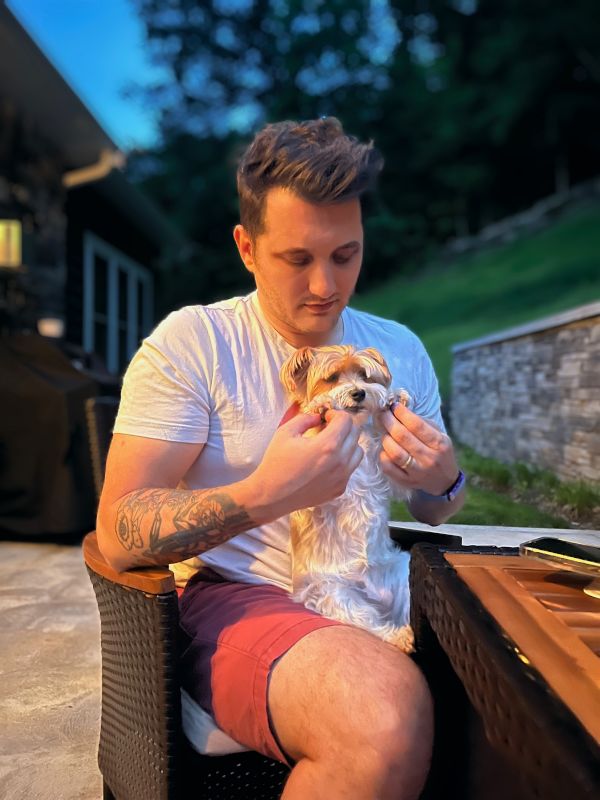 7 / 12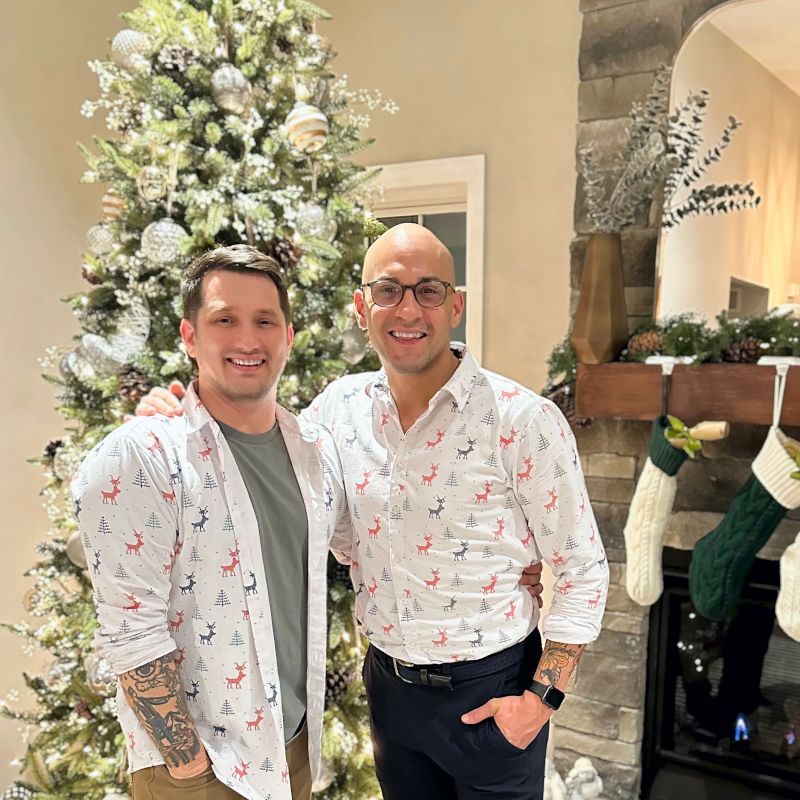 8 / 12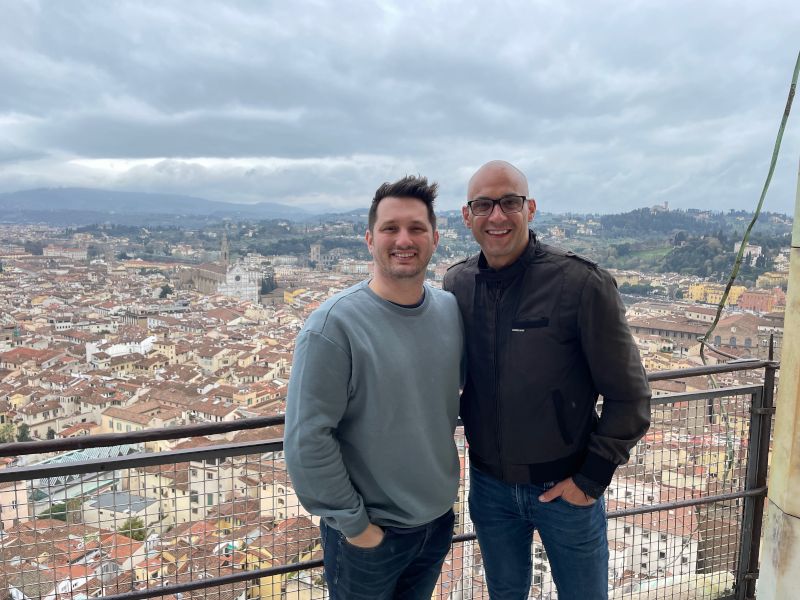 9 / 12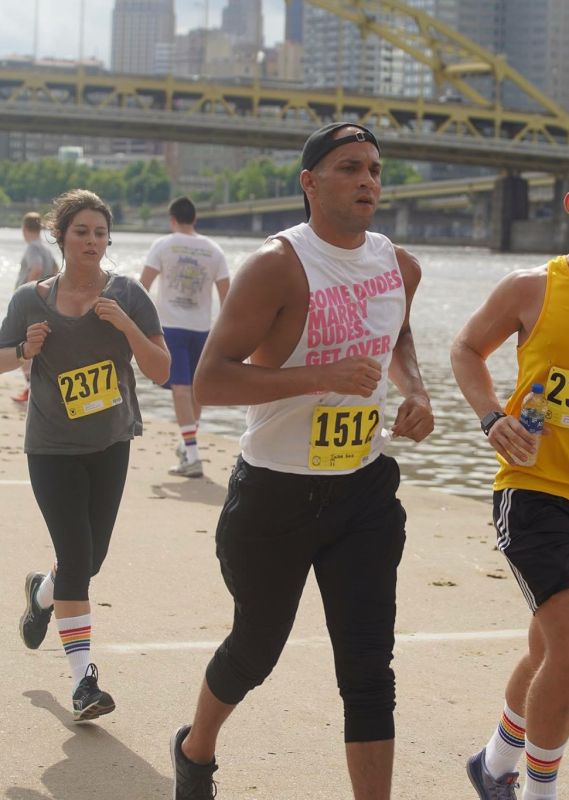 10 / 12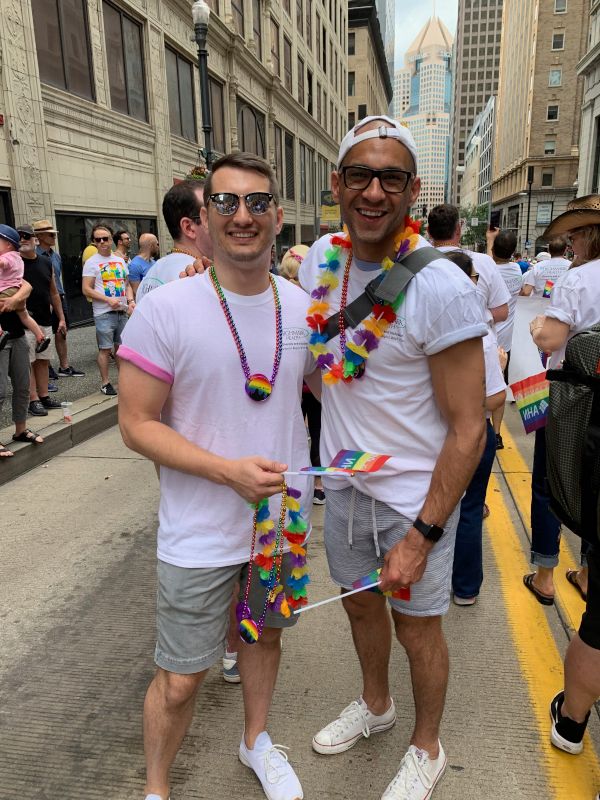 11 / 12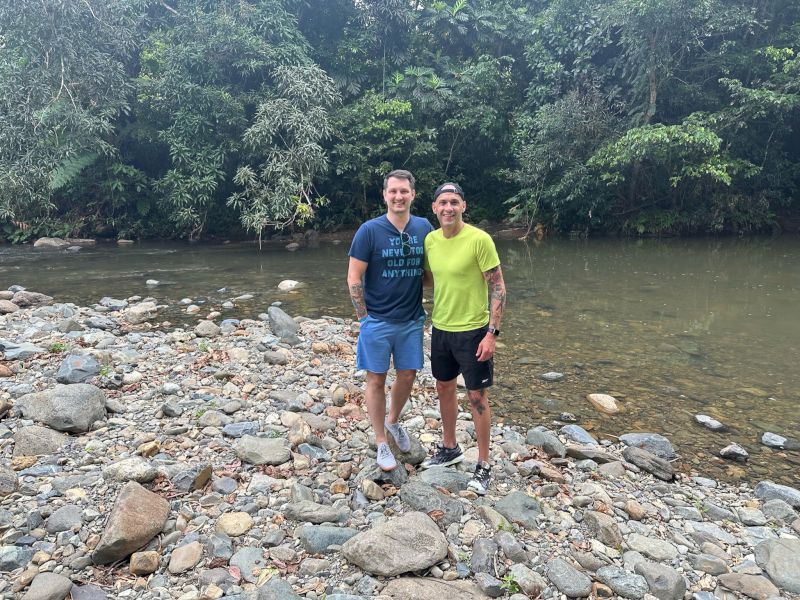 12 / 12
❮
❯
Our House and Neighborhood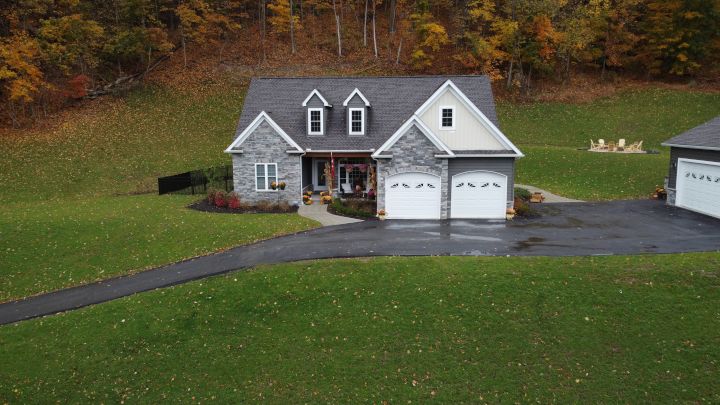 Our newly built "home sweet home" is in beautiful Pennsylvania! We moved here two years ago because of the access to downtown, a wonderful school district, and amazing amenities. It sits on two-acres of property which gives us plenty of space for gardening, a volleyball net, and making s'mores around the fire pit all summer long.
Our home is located in a small, suburban community with a highly rated school district with less than 180 students in each graduating class. There is always something to do for kids of all ages, including sports leagues, community activities, city events and more.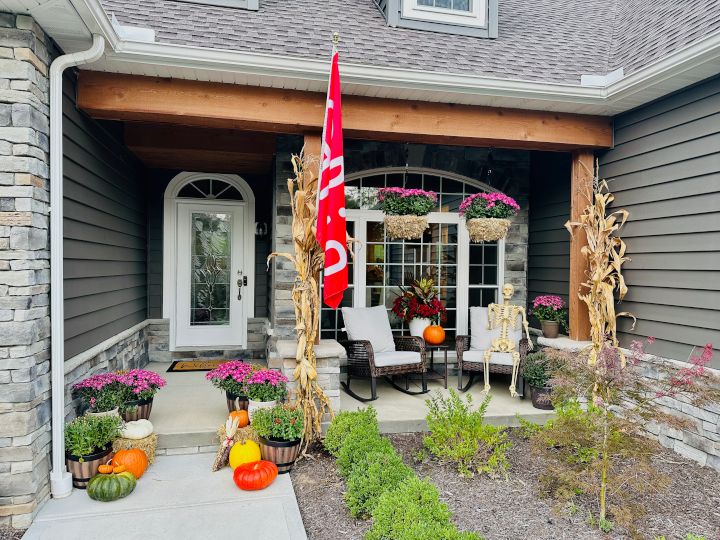 Our house is 3000-square-feet with 6 bedrooms and 4 bathrooms. It sits on two acres and is mostly surrounded by nature. We converted two of the bedrooms to home offices; Tucker is 100% work-from-home and Bobby has a hybrid home/office schedule. The semi open-concept first floor is perfect for entertaining family and friends but the rec-room is our favorite spot to just relax and watch a movie.
We live across the street from a community park that has a playground, walking trails, swimming pool, baseball fields, and more. Additionally, we are located approximately a mile away from our local country club, which also has a pool, tennis courts, and a golf course for kids of all ages.
We love this home and community, feel safe and supported, and can't wait to share the home with our child!
Our Extended Families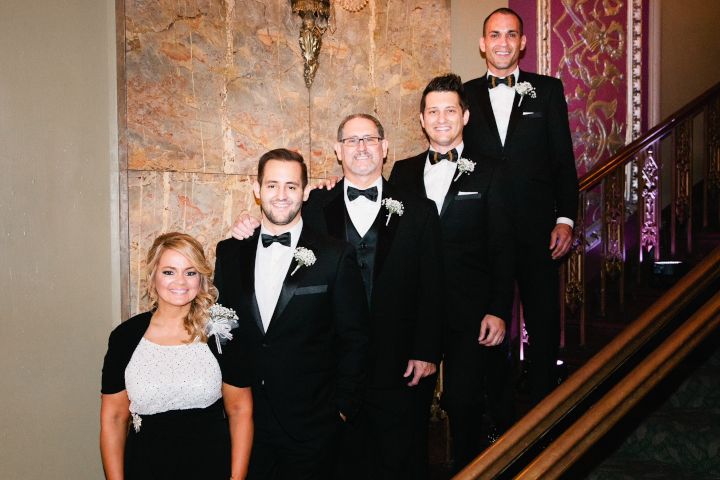 We're fortunate to have all of our immediate family living within an hour of us. We gather for Sunday dinner almost every week, and they come to Pennsylvania regularly for shopping, events, or just to hang out at our house around the fire pit. We are incredibly thankful that we never have to miss out celebrating with our loved ones. From helping get ready for school dances, to decorating for a holiday party, we are able to be there and enjoy our time together.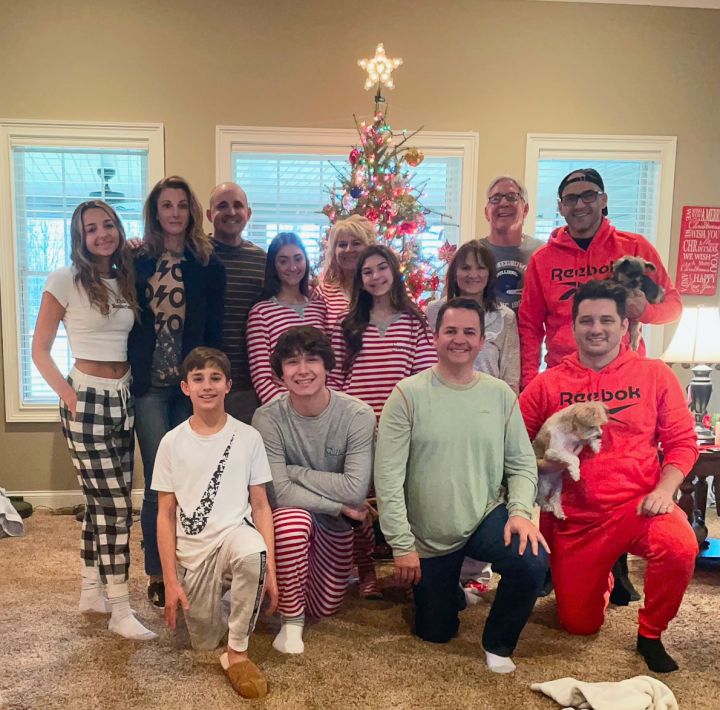 We have four nieces and nephews, and we joke that our family will always have the biggest cheering section at any game or play because we all show up. Tucker's mom keeps a spreadsheet of all four grandkids games to determine if everyone can go together or if we have to divide and conquer!
We are confident that this child would have a wonderful time growing up surrounded by our loving family and friends. Our cousins are at an age where they're adding a new generation of babies to the crew and the entire family is hopeful for us to welcome another child into the mix as well.
From Us to You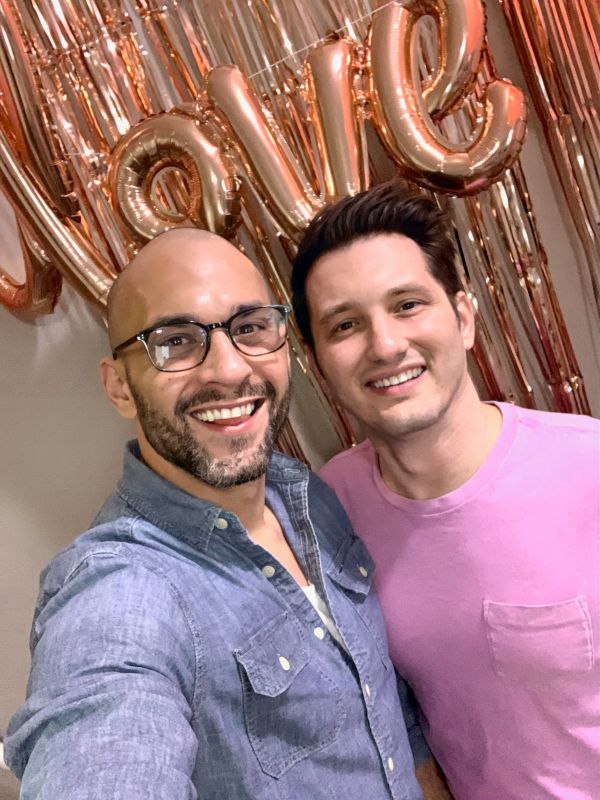 We are so excited to have the opportunity to share more about ourselves and our heartfelt desire to become parents. Thank you for taking the time to read our letter and for considering us as potential adoptive parents for your precious child.
As we write this, we cannot imagine what all you might be feeling, but we want you to know that we understand how emotional this decision is for you and your baby. We have been together for thirteen years and married for seven. Throughout our journey, trust and communication have been at the center of our relationship, and we also want them to be the foundation of our parenting.
We want our child to trust us as their parents, protectors, and role models. We were both raised with great families that we have always been able to trust, and we will carry on that legacy.
Communication is key and there is nothing we cannot talk about with each other. We would never shy away from any conversation our child brings to us. To this day, we can talk to our parents about anything. That is the type of bond we want to build with our child. More importantly, communication will be even more vital when we begin to explain to them where they came from, about their birth parents, and about their heritage. We will approach these conversations with honesty, openness, and love.
We also want to offer that trust and communication to you. You would be trusting us with something precious and in turn we pledge to love and protect them unconditionally, to be their support system, and to be present for every milestone in their life. We will ensure they grow up in a safe, nurturing, loving environment filled with joy, laughter, and endless possibilities.
We understand they will always have a special place in your heart, so we promise with sensitivity and kindness to keep the lines of communication open with you. We will share letters, pictures, and updates, and we are open to exploring other forms of communication if that's something you desire.
We have always believed family to be not only about blood but about the love, support, and connection that binds us together. Our parents, sister, brothers, nieces, nephews, and grandparents, are just as excited as we are to welcome a new addition to the family. They also look forward to supporting our parenthood and surrounding the baby with love, guidance, and encouragement throughout their life.
We want to raise our child to be humble, grateful, selfless, and patient as we believe they are essential traits for a happy life. We will encourage adventure, bravery and curiosity, hoping they will boldly learn as much as possible about the world. We will teach them the importance of honesty and doing what is right, even when difficult. We will nurture values like hard work and determination in the hope they will positively impact the world. We will teach them to aim big, follow their dreams, and always give back. We will spend a lifetime showering them with love to teach them that most important thing of all.
In closing, thank you again for considering us. We are excited about the journey ahead and look forward to the opportunity to meet you and your baby.
All our love,
Tucker & Bobby
Favorites
Actor
Christian Bale
Ryan Reynolds
Actress
Jennifer Anniston
Melissa McCarthy
Author
TS Elliot
Frank Herbert
Candy Bar
Reese Cups
Reeses Easter Egg
Cartoon
The Gummy Bears
X-Men: The Animated Series
Childhood Memory
Lake Cumberland
Vacation with Grandparents
Childhood Toy
Power Rangers
Nintendo
Children's Book
The Boxcar Children
Berenstain Bears
Classic Movie
Bye Bye Birdie
Goonies
Day of Week
Saturday
Saturday
Dessert
Ice Cream or Cheesecake
Apple Pie
Disney Movie
Beauty & The Beast
Beauty & The Beast
Dream Car
G-Wagon
Mercedes-Benz G-Wagon
Dream Vacation
Bali
Venice Simplon-Orient-Express
Family Activity
Boating
Tailgates
Flower / Plant
Hibiscus
Allium / Russian Sage
Food
Pizza
Thai (Pad see ew)
Form of Exercise
Crossfit
Outdoor Activities
Fruit
Strawberries
Blackberries
Holiday
Christmas
Halloween
Holiday Song
Carol of the Bells
I Put A Spell On You
Holiday Tradition
Matching PJs on Christmas morning
Watching favorite Christmas Movies together
Ice Cream
Cake Batter
Butter Pecan
Junk Food
Doritos
Cool Ranch Doritos
Leisure Activity
Watching BRAVO
Reading
Magazine
Better Homes and Garden
National Geographic
Memory with a Child
Holding my nieces for the first time
Being a summer camp counselor for my younger cousins
Memory with Spouse
Out wedding night
The endless laughs
Movie
Batman
Lord of the Rings
Movie Munchie
Peanut M&Ms & Soft Pretzel
Popcorn+Goobers
Movie Quote
"If you can dream it, you can do it!"
Aye, fight and you may die. Run, and you'll live... at least a while. And dying in your beds, many years from now, would you be willin' to trade ALL the days, from this day to that, for one chance, just one chance, to come back here and tell our enemies t
Movie Type
Rom-Com
Science Fiction
Musical
Cats
Les Miserables
Musical Group
No Doubt
Fleetwood Mac
Nursery Rhyme
She'll Be Coming Round the Mountain
Star Light, Star Bright
Olympic Event
Gymnastics
Opening Ceremonies
Personal Hero
My dad
Arya Stark
Play
Angels in America
Who's Afraid of Virginia Woolf?
Poet
Robert Frost
William Blake
Quality about my Spouse
Generosity
Compassion
Quote
"Two roads diverged in a wood, and I, I took the one less traveled by..."
The day on which you decide not to question what you believe, is the day that you start making excuses for why you believe it.
Restaurant
The Cheesecake Factory
Mad Mex
Sandwich
Ham and Provolone
Spicy Chicken
Scripture
Philippians 6-7: Be anxious for nothing
2 Kings 2:23,24
Shopping Store
Lululemon
Nordstrom
Song
"Memory" from Cats
The Joke
Sport to Play
Skiing
Dodgeball
Sport to Watch
College Football
College Football
Sports Star
Travis Kelce
Craig Krenzel
Sports Team
Ohio State University
Ohio State Buckeyes
Subject in School
English
Biology
Thing to Cook
Dessert
Homemade Pasta
Time of Day
Early morning
8pm
Tradition
Christmas Stockings
Fishing trips with Dad
TV Show
Scandal or Friends
The X-Files
TV Show Character
Olivia Pope
Sheldon Cooper
Type of Music
Everything! Showtunes, Pop, Rap, Hip-Hop...
80s
Vacation Spot
Puerto Vallarta, Mexico
Puerta Vallarta
Video Game
Tetris
Starfield
Get in Touch
Provide more information, so American Adoptions can connect you with this family.
---