1-800-ADOPTION
Thank you for viewing our profile
If you would like to learn more about us, please call 1-800-ADOPTION (2367846), fill out the form at the bottom of our on-line profile page, or email us at bp_information@americanadoptions.com.
To revisit our on-line profile page and view our profile video at American Adoptions, simply use your mobile phone to scan the QR code on the right. We are looking forward to hearing from you!
Ben & Johanna
We are so excited to be on a path to adopt a child, and we want to thank you for reading our profile. We love being around our friends' children and our nieces and nephews, and we cannot wait to have our own family. We hope that you will consider us to be your child's parents.
About Us
Job
Project Manager
Pediatric Critical Care Pharmacist
Education
Some College - Studied Engineering
Doctor of Pharmacy
Relationship
Legally Married
Our Leisure Time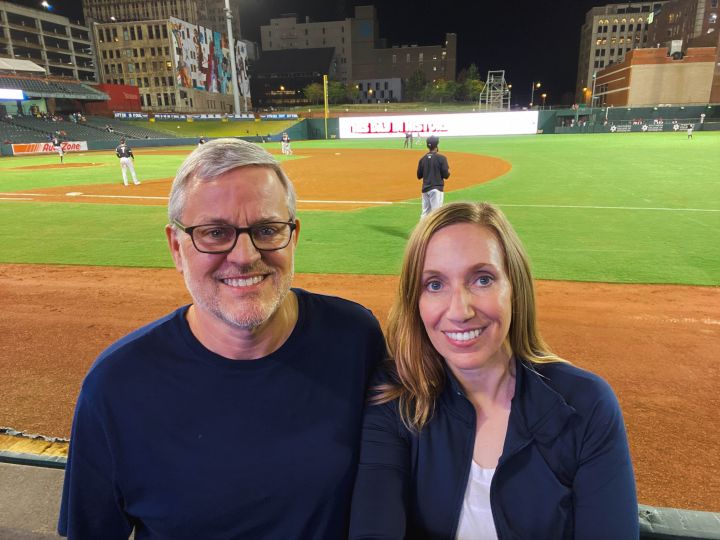 We frequently go on walks together and like to spend time outside when the weather is nice. We like to ride bikes, and we recently took up tennis for fun and exercise.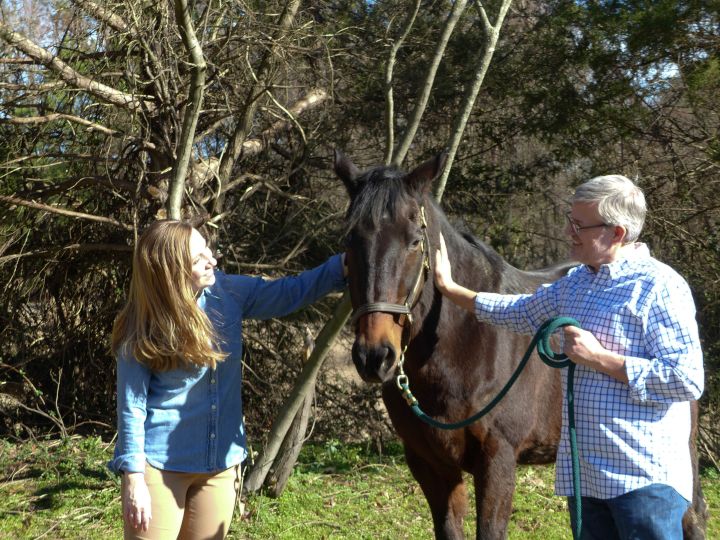 Our backyard is peaceful with an outdoor kitchen and a view of a wooded area, and we like to grill and relax there. We both love to cook, and we cannot wait to share pizza night, making pancakes on the weekend, and baking cookies with a child!
We also like to go to baseball games together in the spring and summer and listen to local bands performing.
Individually, Ben enjoys working on projects around the house and does some woodworking.
Johanna enjoys playing the piano. She also likes to draw or paint and looks forward to sharing her love of art with a child.
Qualities We Admire in Each Other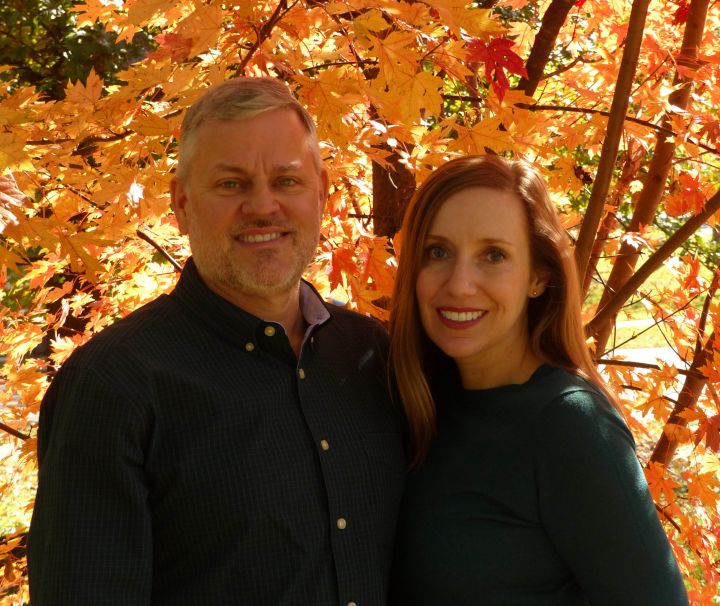 Johanna About Ben: Ben is hardworking, and he is a very calm and steady person. He is good at lightening the mood when people are stressed or worried. Our nieces and nephews love playing with him because he gives them his undivided attention and really tries to have fun whether they are reading books, swinging on the playset, or building something together.
He puts others before himself and wants the people around him to be happy. He makes me feel special and adored, and I know he would make our child feel the same way.
Ben About Johanna: Johanna is very smart and loves to read and learn. When we spend time with our nieces and nephews, she is so patient while teaching them new things. She is artistic and enjoys drawing and playing the piano. She is beautiful both on the inside and outside.
She has a passion for helping children, and she chose a career in pediatric healthcare that lets her work with kids on a daily basis. Johanna is caring and nurturing, and she is very thoughtful. She loves to go out of her way to do things for those around her, and she will be a wonderful mother.
Why We Chose Adoption
Both of us have always wanted to be parents and have a family. Johanna has always had a heart for adoption, and she has wanted to adopt a child as long as she can remember. As we were dating and discussing children, we felt like we could provide a supportive and caring home to a child. We believe that adoption is a beautiful representation of love and decided that it is how we would like to build our family. Although this child is not even born yet, we already pray for them and love them so much.
We are planning on talking to our child about his or her adoption from a very young age, and we want them to know that the adoption was wonderful because it is the way our family came together. We want our child to know about their birth mother and family because that family is an important part of who they are, and it always will be. We will tell our child how much they have always been wanted and loved, and we are so grateful that they came into our lives, and that we are able to be their parents.
Photos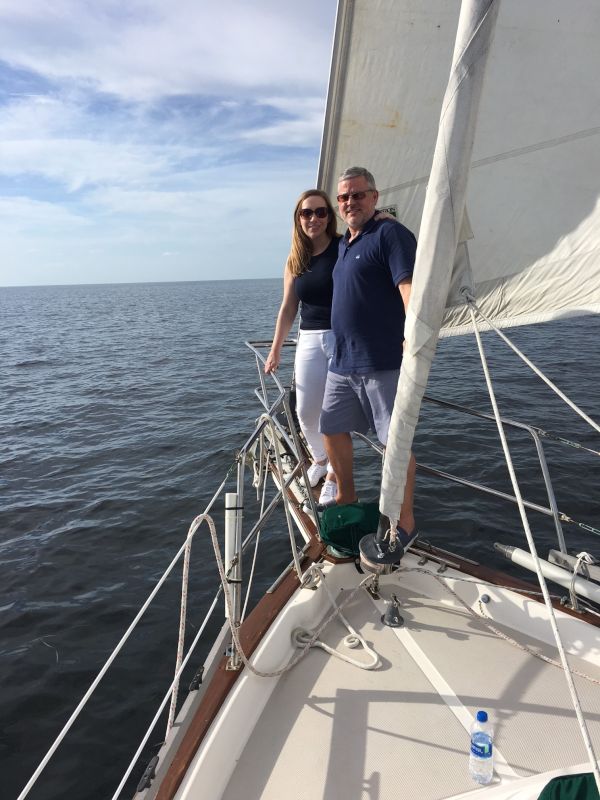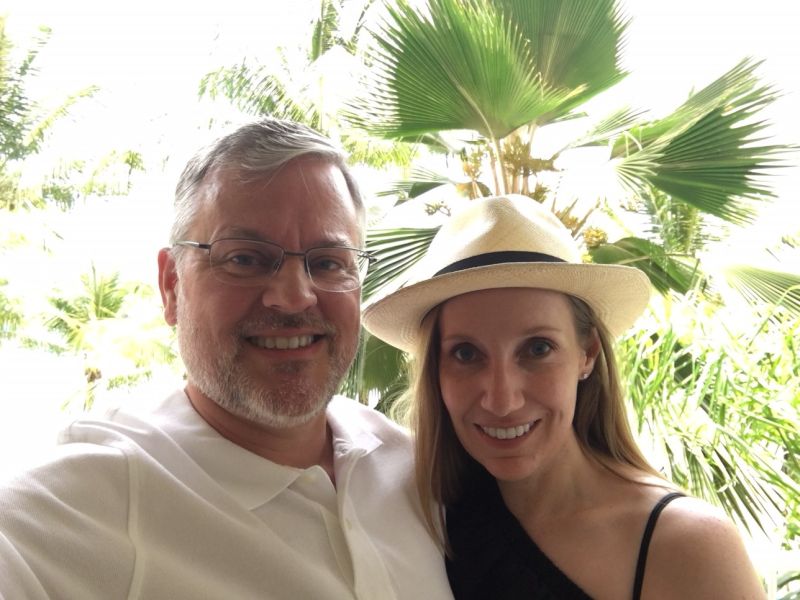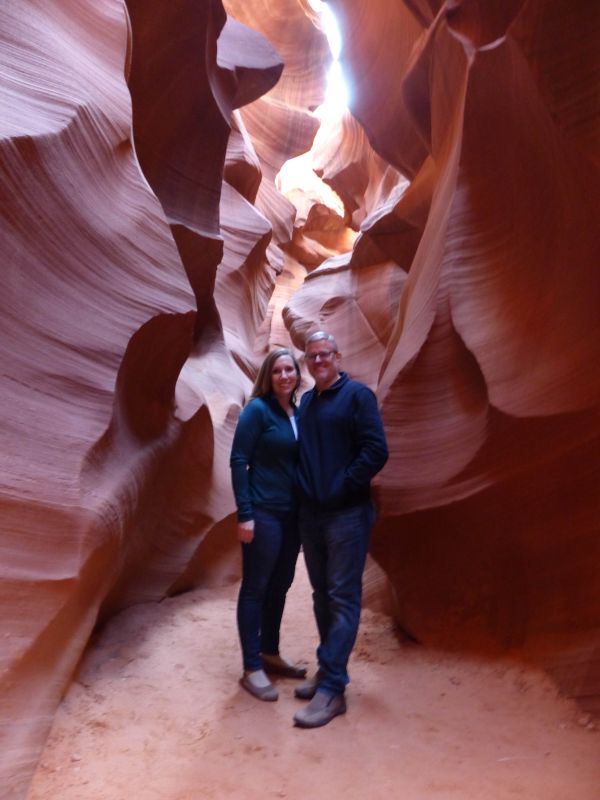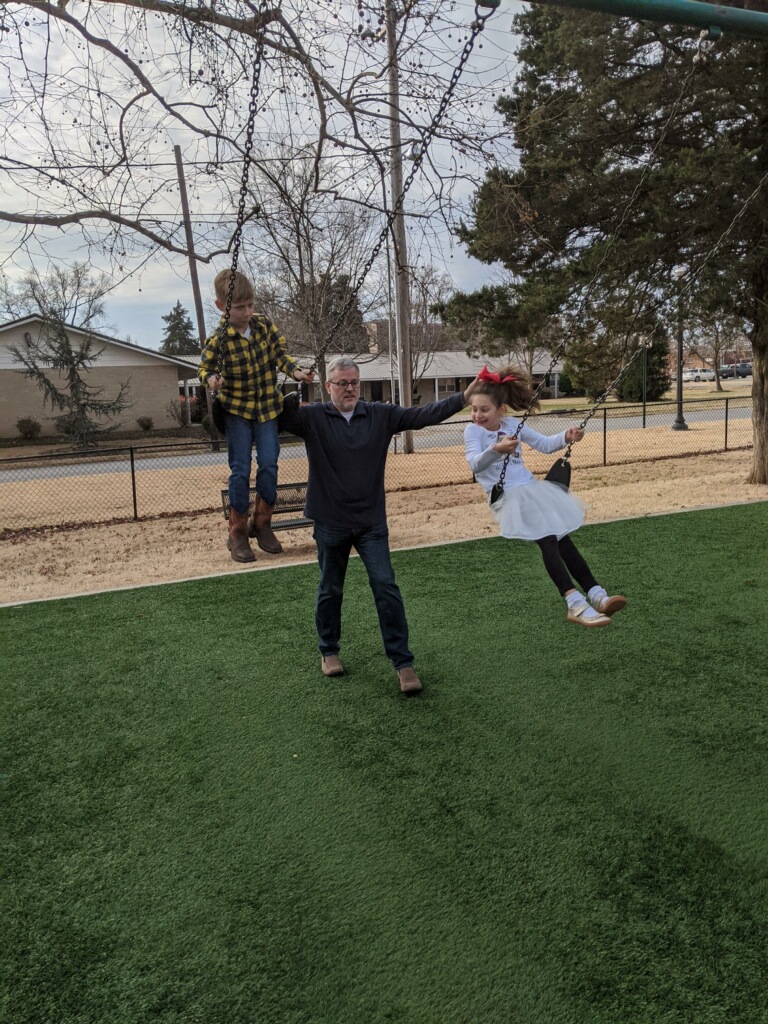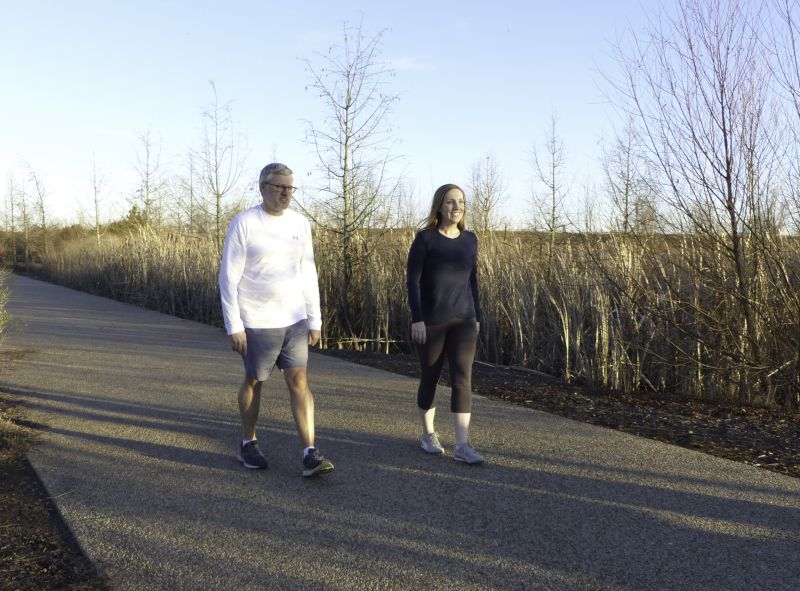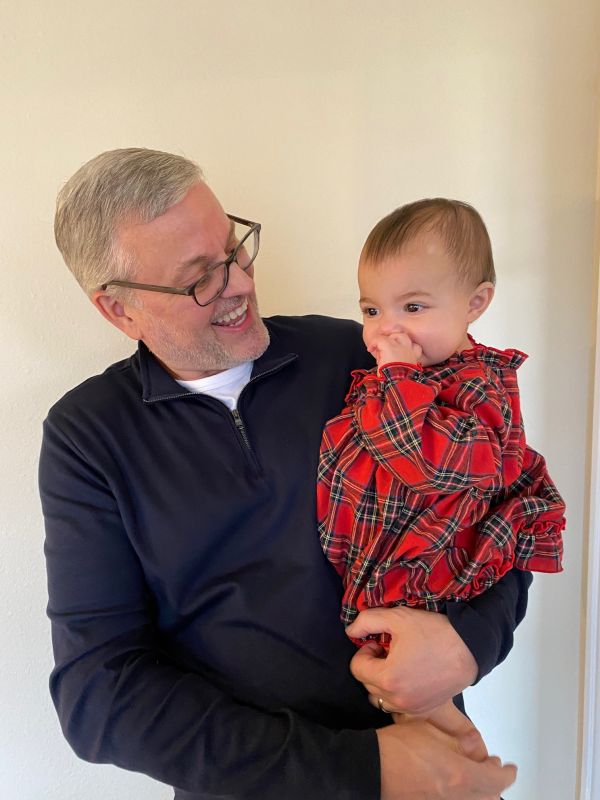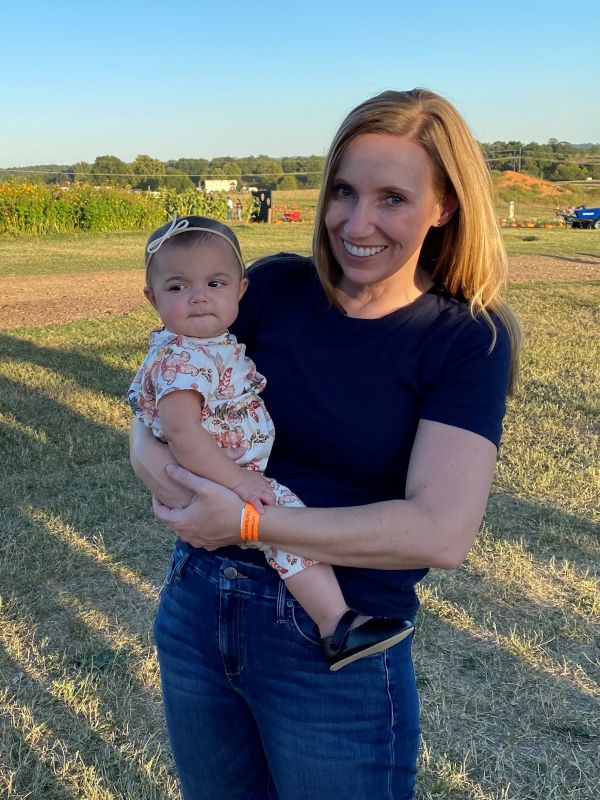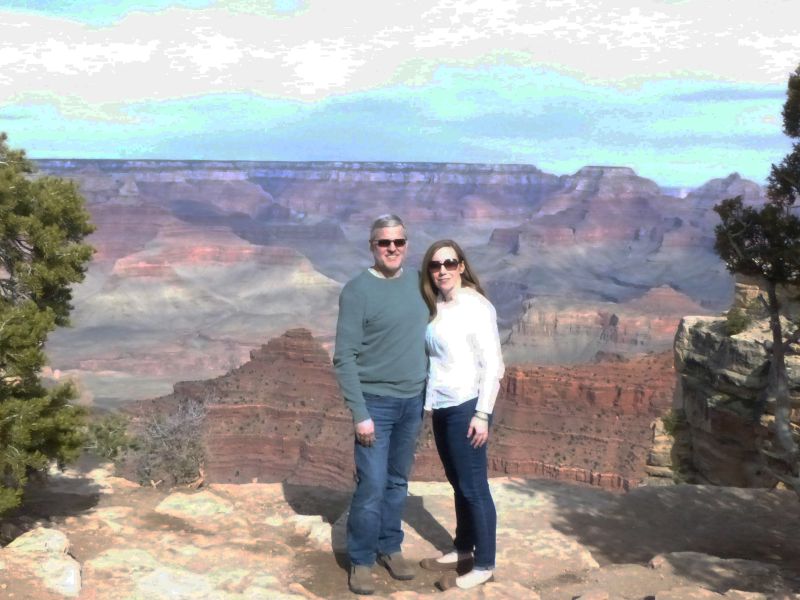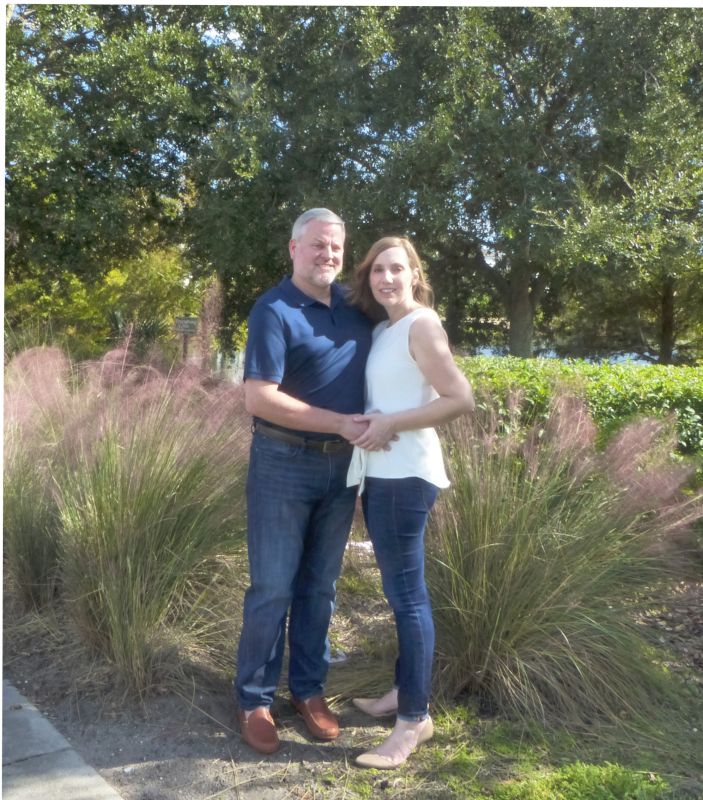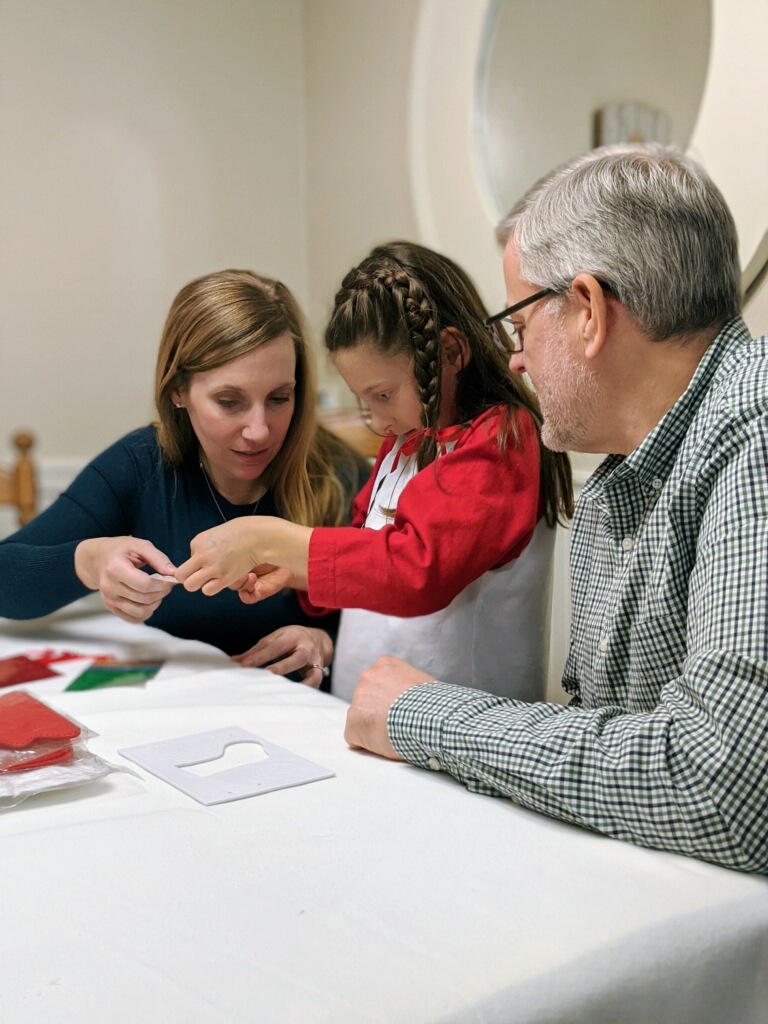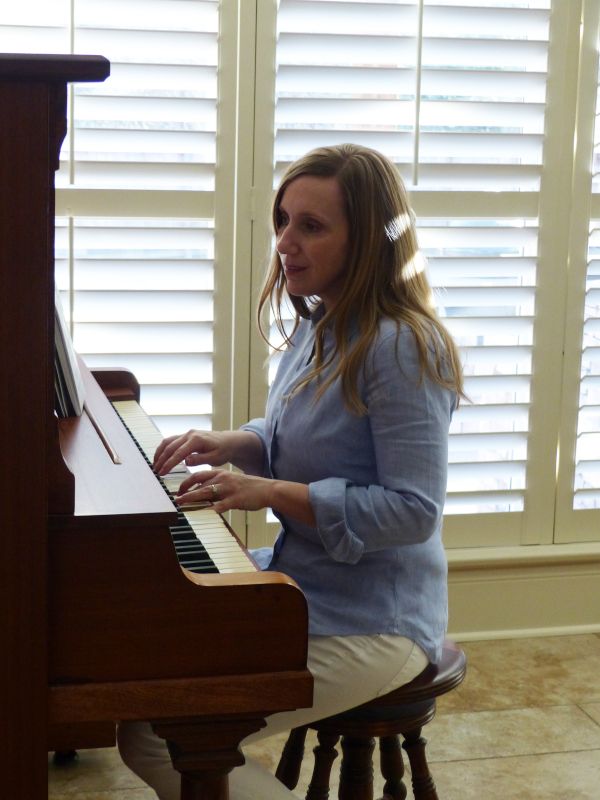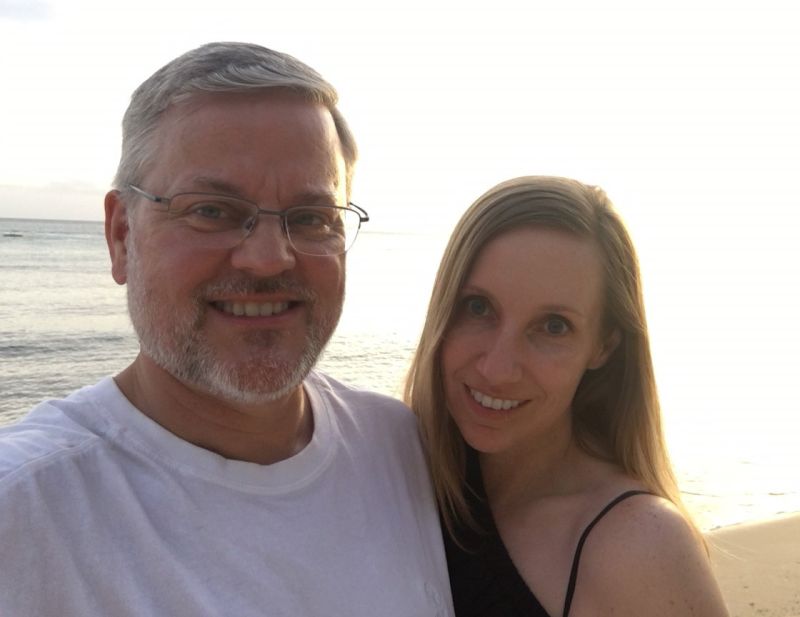 ×
1 / 12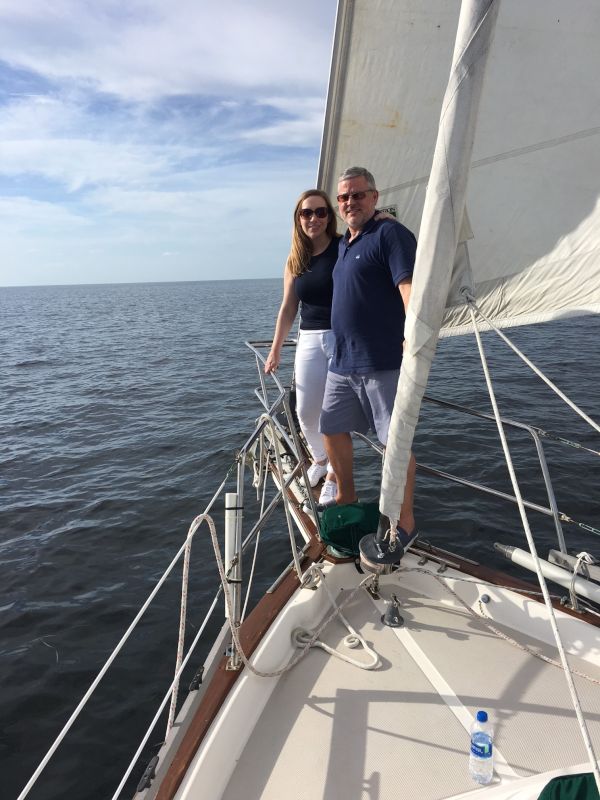 2 / 12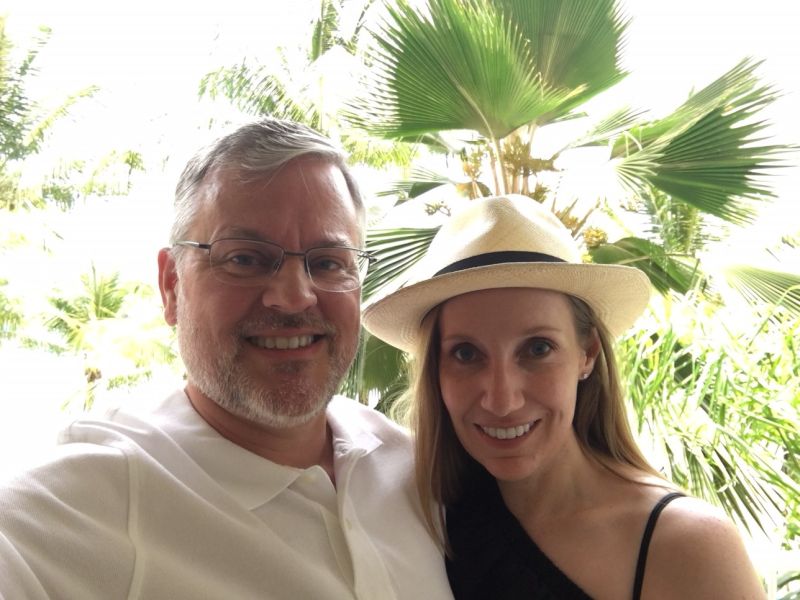 3 / 12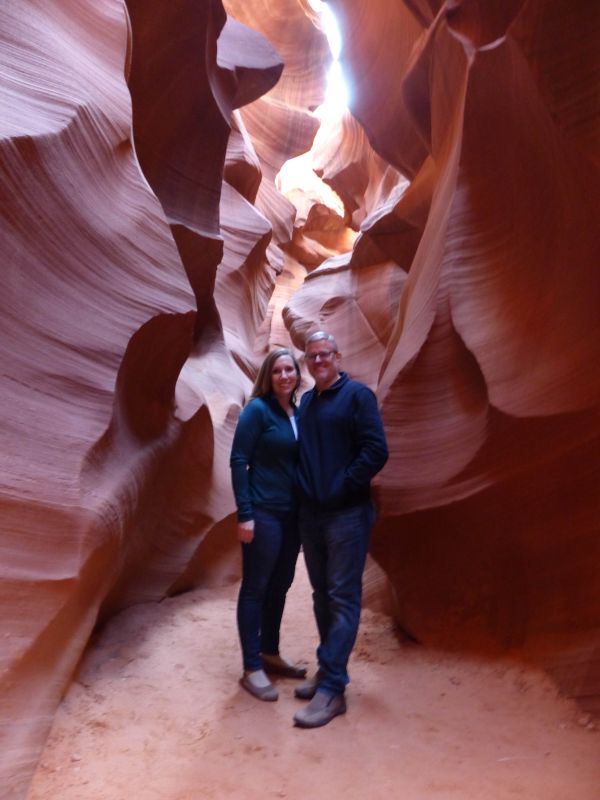 4 / 12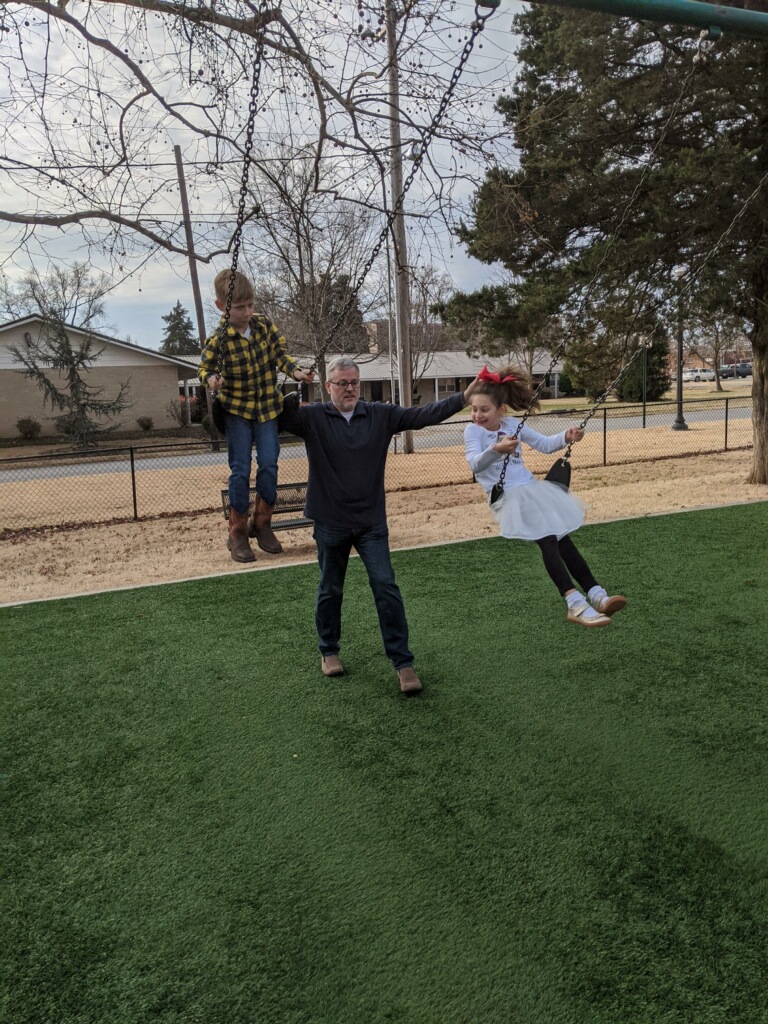 5 / 12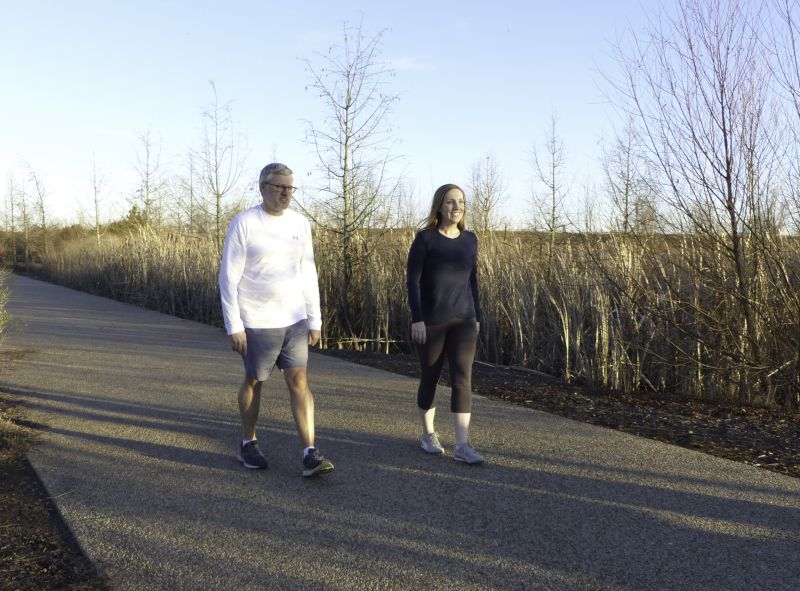 6 / 12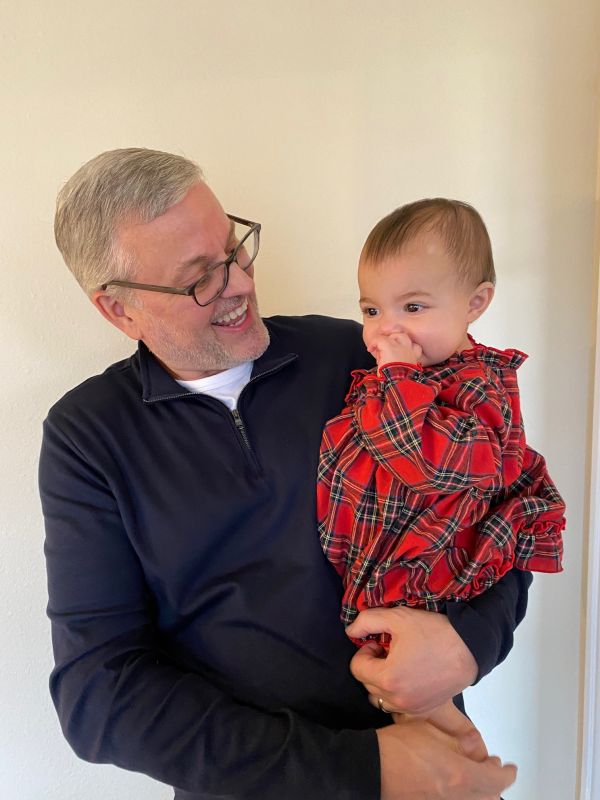 7 / 12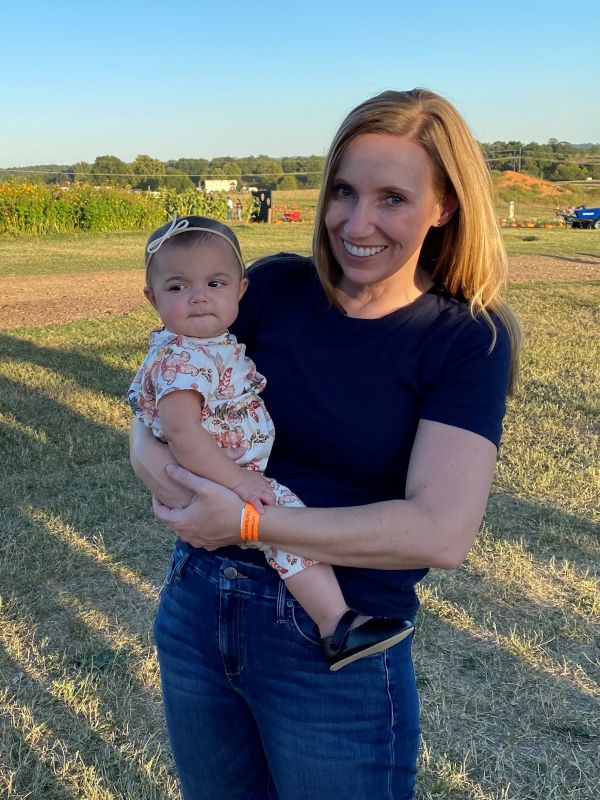 8 / 12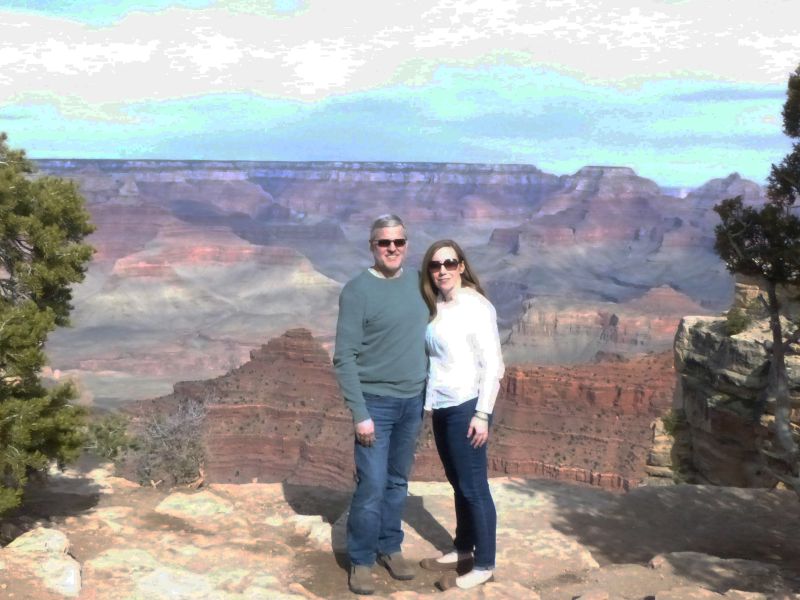 9 / 12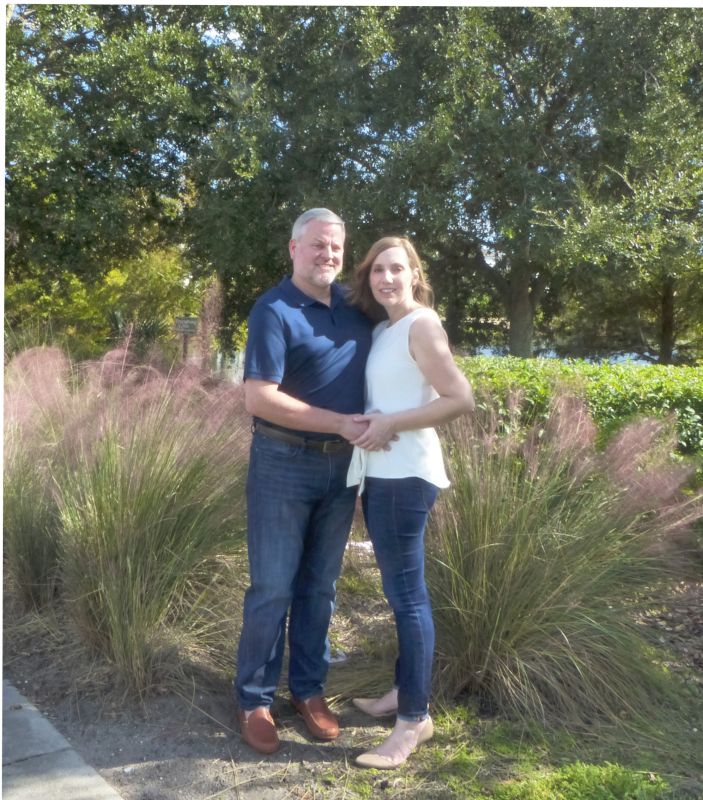 10 / 12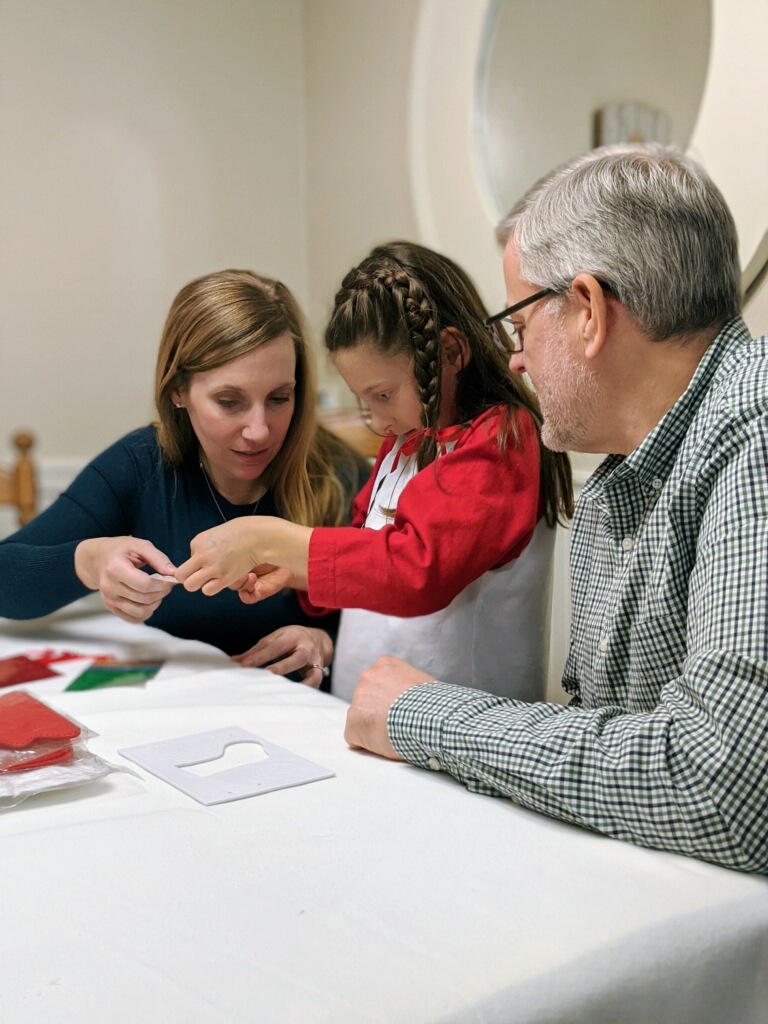 11 / 12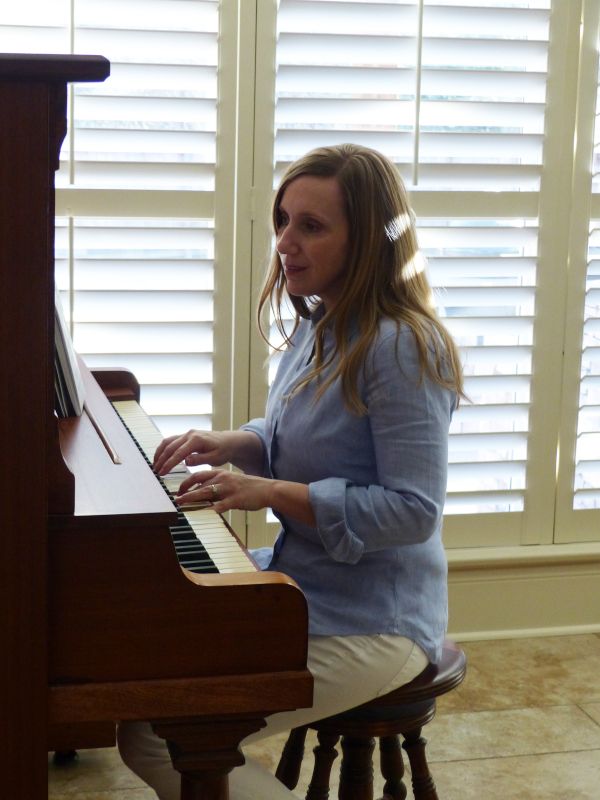 12 / 12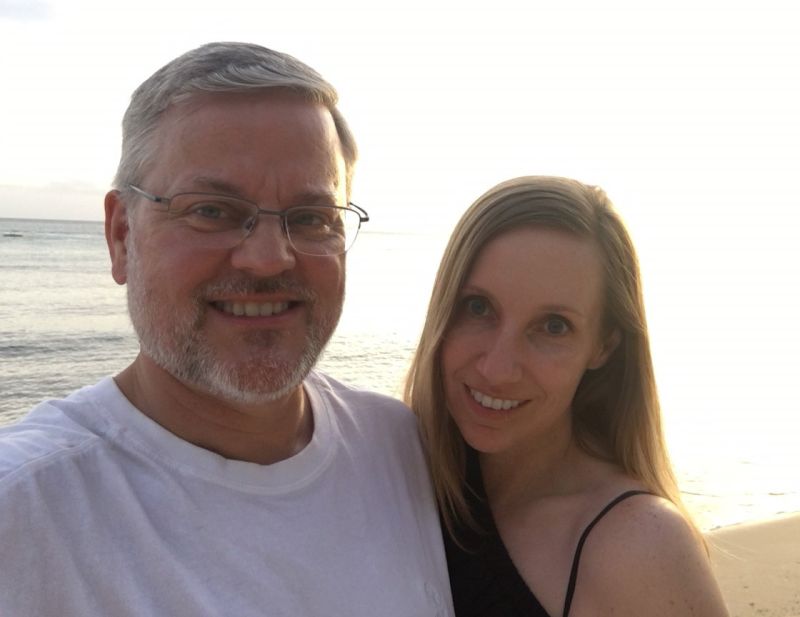 ❮
❯
Our House and Neighborhood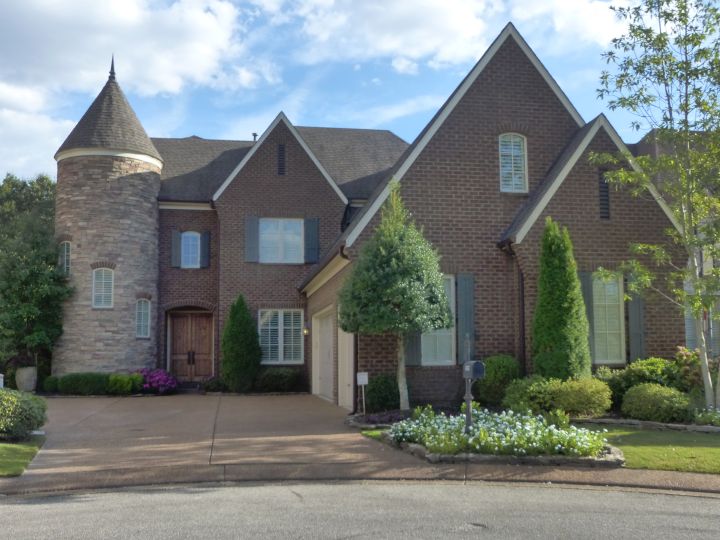 We live on a quiet cove in a suburb in Tennessee. We have a four-bedroom house with a large fenced-in backyard. Our kitchen opens into our family room so it is easy to spend time together when friends and family are over. We have a large bonus room upstairs that we would love to turn into a playroom.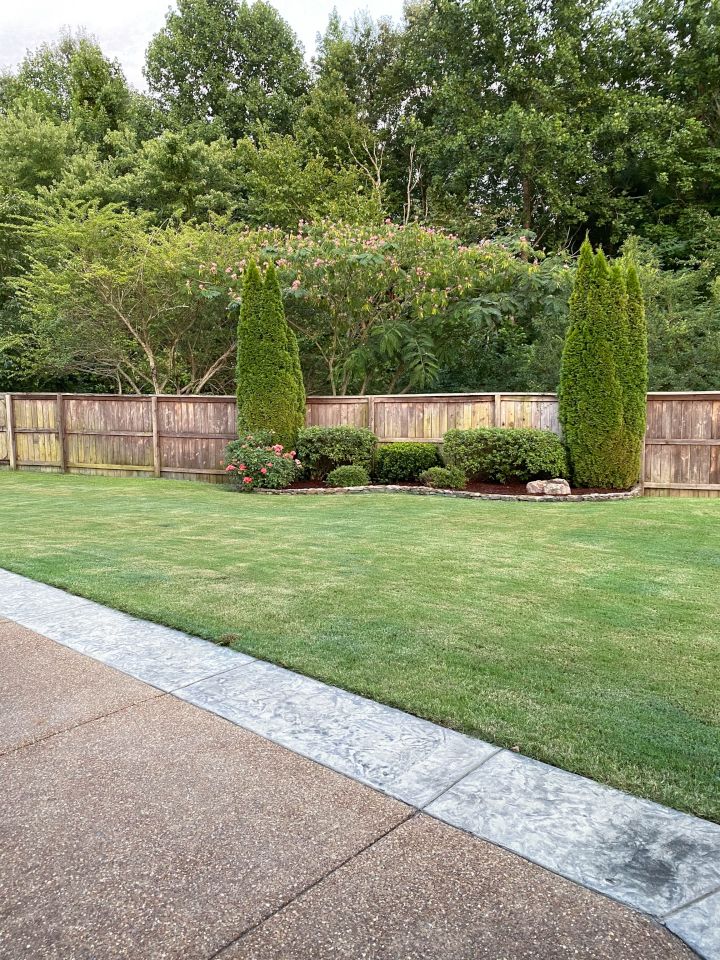 Several families in our neighborhood have young children, and they are often playing together outside. There is a park and playground across the street from our neighborhood, and a big park with a lake just a short walk away. We often see families there with their children feeding ducks or fishing, and we would love to be able to take a child there one day.
We enjoy going for walks in our neighborhood and on the surrounding walking and biking trails throughout the area.
The town has events for every holiday including fireworks on the 4th of July, a Christmas parade with Santa, an Easter egg hunt, and a fall festival. The nearby city has an amazing zoo, children's museum, a large library with story time, and a children's theater.
Our Extended Families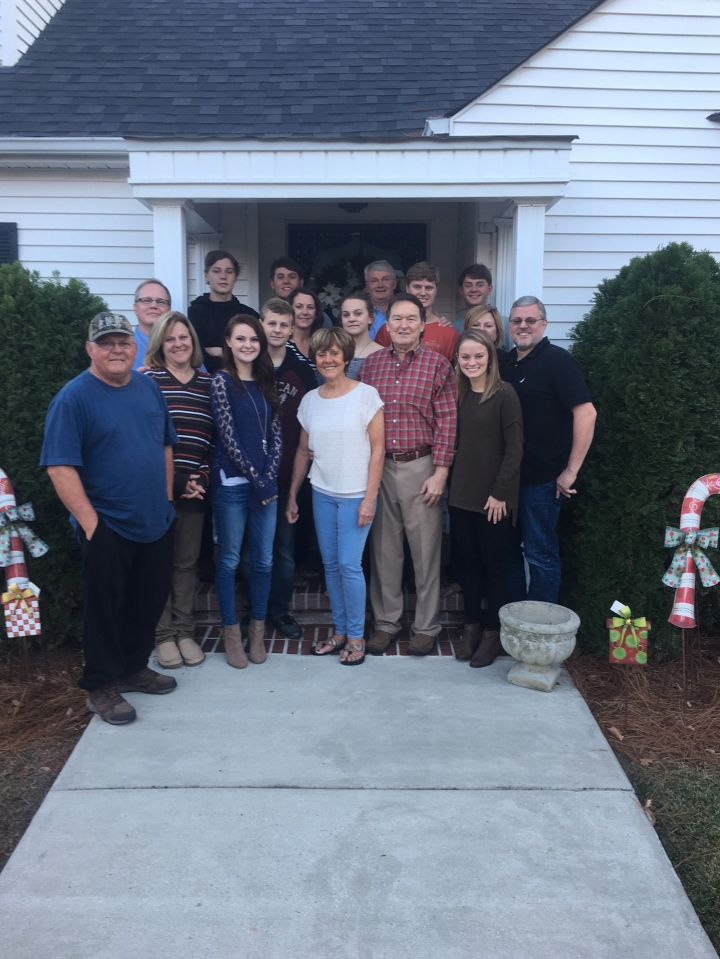 We are lucky to have close and supportive families. All of them live a short drive away, and we see them on a regular basis. We love to spend time with our nieces and nephews going to the zoo, the children's museum, building LEGOs, drawing, or playing outside.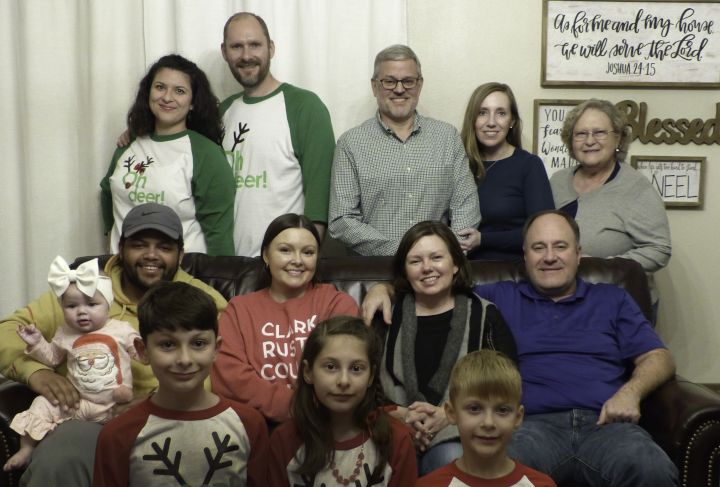 We normally spend Thanksgiving with Ben's family and cook together, and we see both of our families around Christmas. With Johanna's family, we decorate holiday sugar cookies with our young nieces and nephews and often have Santa come by as a surprise visitor for the kids. With Ben's family, we drive around to look at Christmas lights together, and his mother always has a train running under the tree for the kids.
All of our extended families are happy that we are hoping to adopt, and everyone cannot wait to have another small child in the family. Our mothers are both retired and would love a new grandchild to spend time with.
From Us to You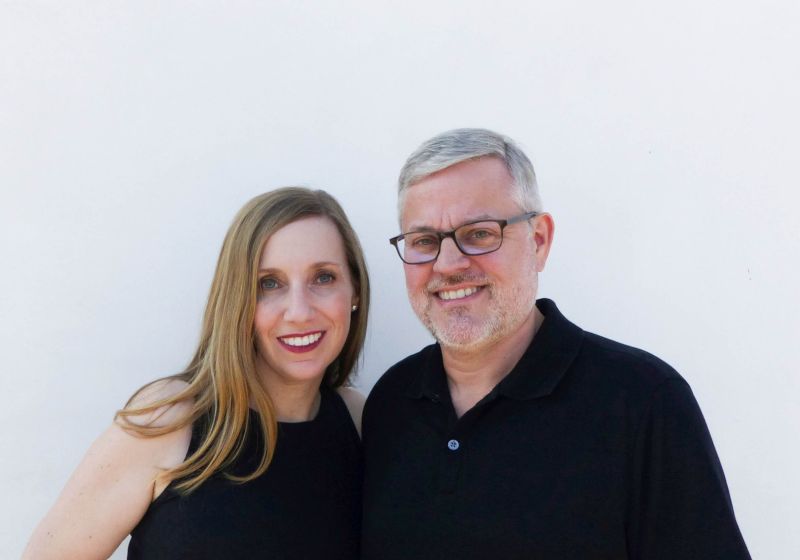 We would like to thank you for taking the time to view our profile, and we can only imagine how much you love the child to be considering this path. We have always dreamed of becoming parents, and we hope that providing you with some insights into our beliefs and who we are will help you make what must be a very difficult decision.
We both wanted to have children long before we got married. After being together for over five years, we are at the perfect place in our lives to be able to start a family and provide a stable and loving home. We both have careers that are flexible enough that we would be able to spend time with the child and attend school functions and other activities. Johanna taught for six years and then went back to school to become a pediatric pharmacist. Her education and work experience provide her with the knowledge and skills to care for a child and support them throughout their education. Ben's job as a project manager has given him experience working with people and adjusting to change which will allow him to adapt as the child grows.
When raising a child, there are many things that are important to us. We would provide them with a quality education so that their opportunities are not limited in the future. We would want them to pursue their interests and try activities such as art, music, sports, or dance and find things that they are passionate about. We would like to share our faith in God and instill values such as compassion and kindness for others, curiosity to explore the world around them, and courage to try new endeavors and achieve their dreams. We want to provide the child with a loving and supportive home where they know that we are always there for them.
We both had excellent examples of parents in our lives, and that has given us a framework for what is required to have a stable marriage and family. We know that being a parent requires sacrifice. We are prepared to put the child first and ensure that we teach them to make the right choice and are there to guide and redirect them when they don't, encourage them through difficult times, and love them unconditionally.
We will always be open and honest with the child about their adoption. You are an important part of the child's life and their story, and you always will be. We want the child to be able to know about you so they are secure in who they are and where they came from. We are open to emails, calls, and annual visits if you would like that. However, if you are more comfortable with privacy, then we are happy to just send pictures and letters so that you can see the child grow and know that they are happy and loved.
Thank you again for viewing our profile and considering us. You will be in our thoughts and prayers as you continue down this journey.
Ben & Johanna
Favorites
Actor
Bradley Cooper
Matthew McConaughey
Actress
Julia Roberts
Julia Roberts
Author
James Patterson
F. Scott Fitzgerald
Book
Where the Red Fern Grows
To Kill a Mockingbird
Candy Bar
Reese's peanut butter cups
Mounds
Cartoon
Scooby-Doo
Curious George
Childhood Memory
Watching TV with my grandmother
Fireworks every 4th of July with our cousins
Childhood Toy
Lincoln Logs
Doll that my grandmother and I made clothes for together
Children's Book
The Little Engine That Could
Corduroy
Classic Movie
It's a Wonderful Life
Casablanca
Day of Week
Saturday
Saturday
Dessert
Key Lime Pie
Molten chocolate cake
Disney Movie
The Lion King
Cinderella
Dream Car
Ferrari
Convertible
Family Activity
Grilling and spending time in the backyard during the summer
Going to the beach
Flower / Plant
Tulips
Peonies
Form of Exercise
Weights
Pilates
Holiday
Christmas
Christmas
Holiday Song
I'll Be Home for Christmas
O Holy Night
Holiday Tradition
Working a puzzle with my family
Pancakes on Christmas morning
Ice Cream
Chocolate
Mint chocolate chip
Junk Food
Nachos
Dark chocolate
Leisure Activity
Walking
Walking
Magazine
Men's Health
Shape
Memory with a Child
Taking my nephew to his first baseball game
Taking my niece and nephew to the beach for their first time
Memory with Spouse
Hot air balloon ride together
Sailing at sunset in the Caribbean
Movie
The Natural
Good Will Hunting
Movie Munchie
Popcorn
Junior Mints
Movie Quote
What we've got here is a failure to communicate.
When you realize you want to spend the rest of your life with somebody, you want the rest of your life to start as soon as possible.
Movie Type
Action
Romantic comedy
Musical
Phantom of the Opera
Les Miserables
Musical Group
Zac Brown Band
Maroon 5
Nursery Rhyme
Old McDonald Had a Farm
Ring Around the Rosie
Olympic Event
Downhill Skiing
Gymnastics
Personal Hero
My dad
My mom
Play
Hamlet
Much Ado About Nothing
Poet
Edgar Allan Poe
Robert Frost
Quality about my Spouse
Compassion
Caring
Quote
Learn from yesterday, live for today, hope for tomorrow.
Not all of us can do great things, but we can do small things with great love.
Restaurant
Commissary BBQ
Babalu Tapas and Tacos
Scripture
Jeremiah 29:11
Jeremiah 29:11
Shopping Store
Best Buy
J Crew
Song
I Don't Dance by Lee Brice
Bless the Broken Road
Sport to Play
Baseball
Tennis
Sport to Watch
Football
Baseball
Sports Star
Julio Jones
Peyton Manning
Sports Team
Dodgers
Chicago Cubs
Subject in School
Science
History
Superhero
Batman
Wonder Woman
Thing to Cook
Spaghetti
Enchiladas
Tradition
Pizza night
Pizza night
TV Show
This Is Us
This Is Us
TV Show Character
Jethro Gibbs from NCIS
Rachel from Friends
Type of Music
Country/Rock
Rock/pop
Vacation Spot
Florida 30A Beaches
Beach