1-800-ADOPTION
Thank you for viewing our profile
If you would like to learn more about us, please call 1-800-ADOPTION (2367846), fill out the form at the bottom of our on-line profile page, or email us at bp_information@americanadoptions.com.
To revisit our on-line profile page and view our profile video at American Adoptions, simply use your mobile phone to scan the QR code on the right. We are looking forward to hearing from you!
Trent & Ashley
Hello! We are so excited to grow our family through adoption again and for our daughter to have a sibling. We promise to raise your child in a home filled with happiness, laughter, encouragement and unconditional love! Thank you for taking time to learn about our family and for considering us!
About Us
Job
Database Analyst
Stay-at-Home Mom
Education
Bachelor's Degree
Bachelor's Degree
Relationship
Legally Married
Adoption in Our Lives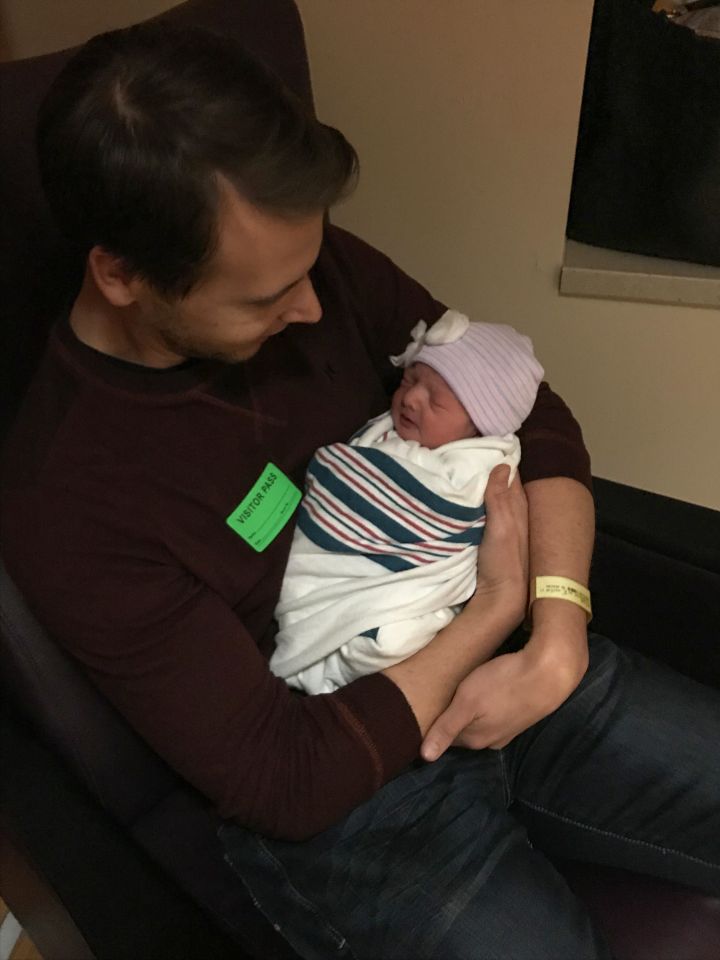 Adopting was always something we talked about, even before we were married. Trent's mom was adopted, and we had always kept adoption in our hearts. We found out we would not be able to have biological children and we did not hesitate knowing the next step for us was to adopt. We adopted our daughter Layla and fell in love with her immediately. We created an instant bond and knew that she was meant to be our daughter. We cannot imagine our lives without her!
Through adoption, we have also gained a second family. We have a great relationship with Layla's birth mother and we were able to visit in person with her last summer. We keep in touch often sharing photos, letters and texts about our lives. We would love to do the same with you if that is something you desire.
Layla will love having a younger sibling and we can't wait to see her love on, protect and play with her sibling. We're happy that they will always have each other and the special connection of being adopted.
Our Lifestyle
We live a simple lifestyle and enjoy music, cooking, traveling, and playing with our daughter. We like to be outside as much as possible, even if it's just in our own backyard. We enjoy taking walks, going to the park, and cookouts with friends and family. On the weekends we'll head downtown to walk around the shops and restaurants, get ice cream and listen to local musicians. Our town has several music and art festivals in the summer that keep us entertained.
Since Ashley stays at home with our daughter, they have several activities to keep them busy during the week. They have fun going to music class, gymnastics, story time at the library, playing at the park and having play dates.
In our spare time, Trent plays sand volleyball, reads comics, listens to his record collection and enjoys golfing with his Dad and brothers. Ashley loves reading a good book, baking goodies, gardening, and hanging out with friends. We spend the majority of our time together with our daughter. When we are at home, we enjoy reading books together, building blocks, play-doh, coloring, painting, puzzles and baking cookies and homemade pizza.
Our Favorite Vacation Spot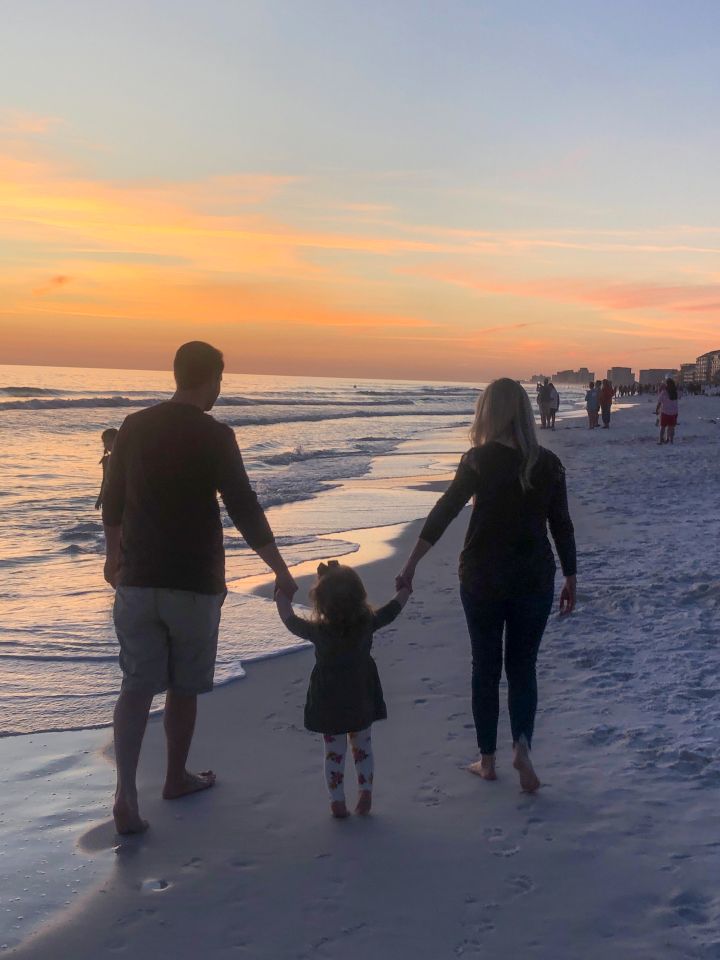 We love going to the beach every year for our family vacation. It is our happy place to take a week to relax and have fun in the sun! We found a quiet beach town off of the Gulf Coast of Florida that has become our favorite spot to visit. We love going to the local restaurants for good food and treating ourselves to ice cream on the hot summer nights.
We've taken three trips to the beach since our daughter was born and it's so much fun playing in the sand and pool with her. She loves the beach and we have fun building sand castles, collecting seashells and running on the beach!
We also traveled to Hawaii a few years ago and fell in love with the islands. We love the carefree beach life and exploring different beaches, waterfalls, food trucks and quaint towns the islands have to offer. Our dream is to someday get back to Hawaii as a family and watch our kids enjoy and experience the island life with us.
Photos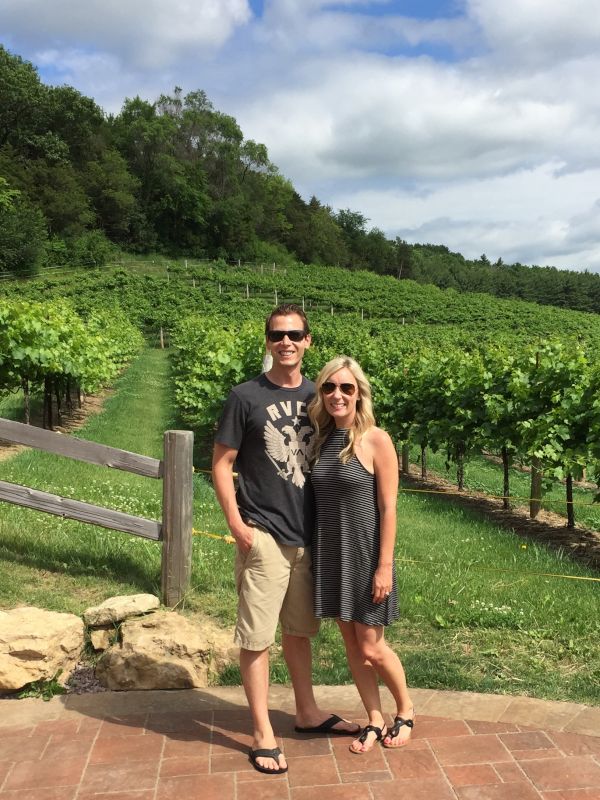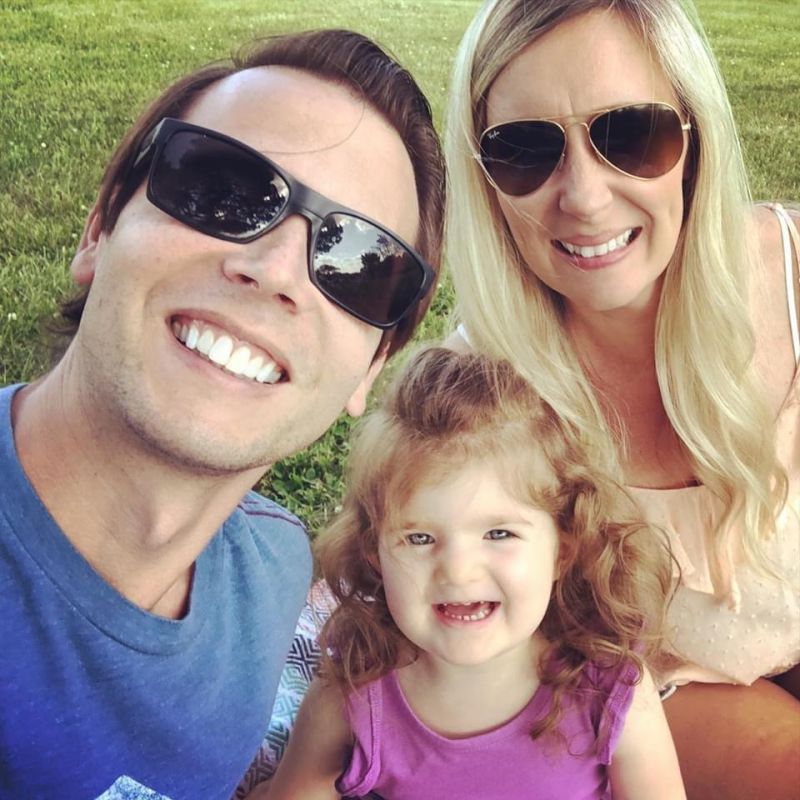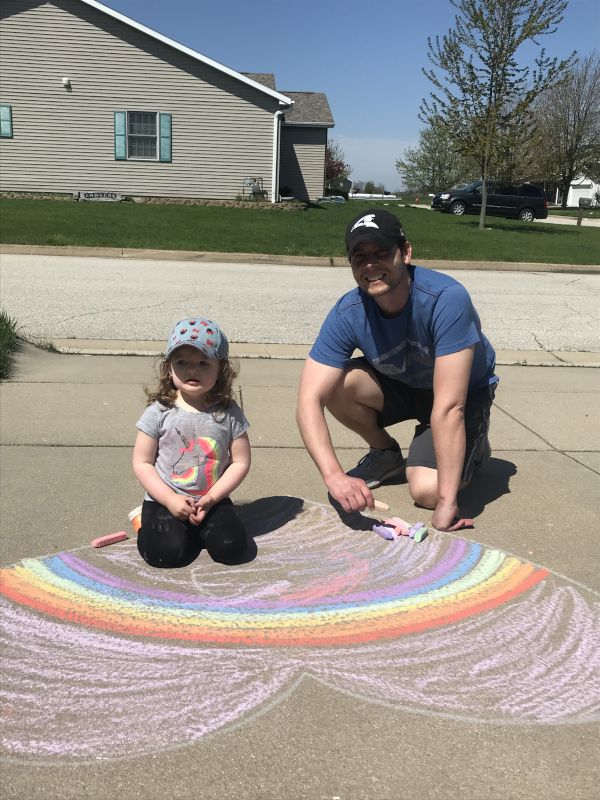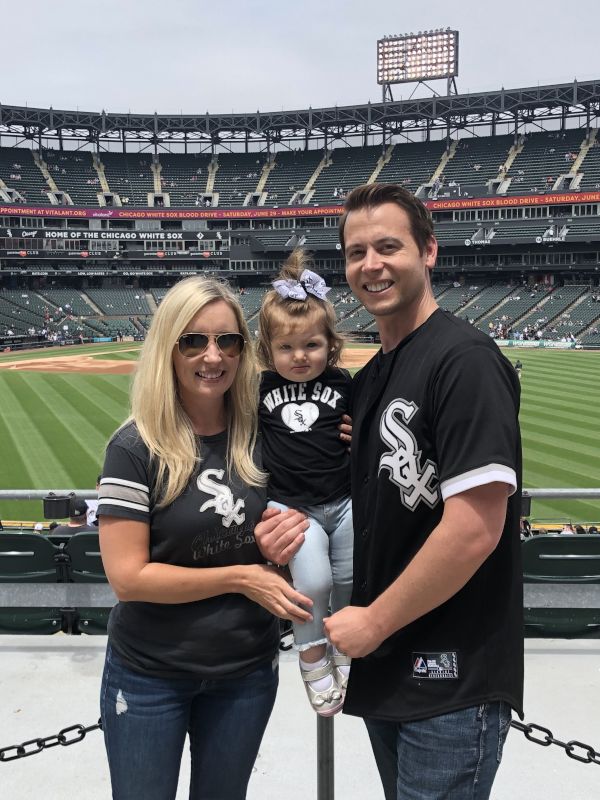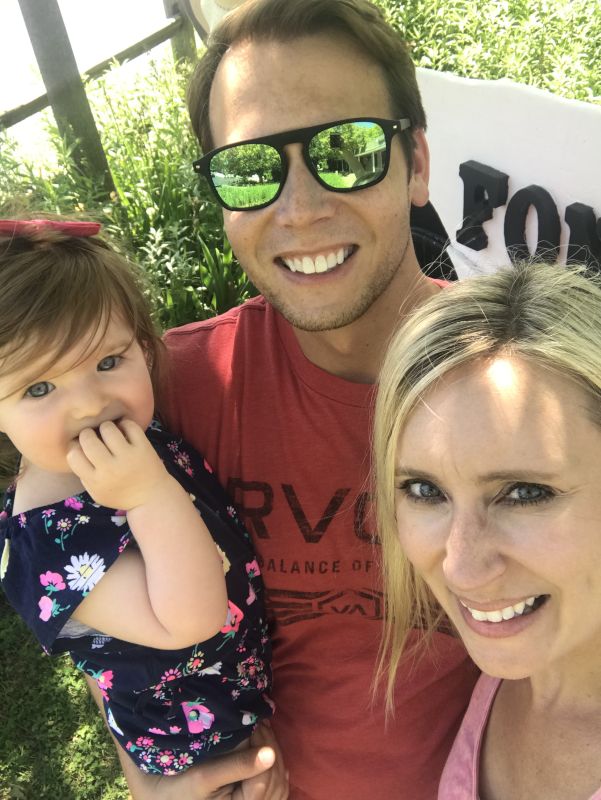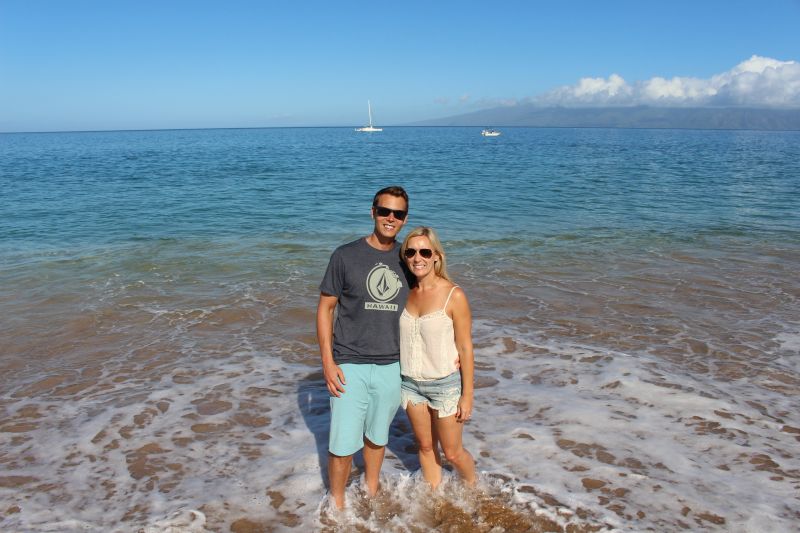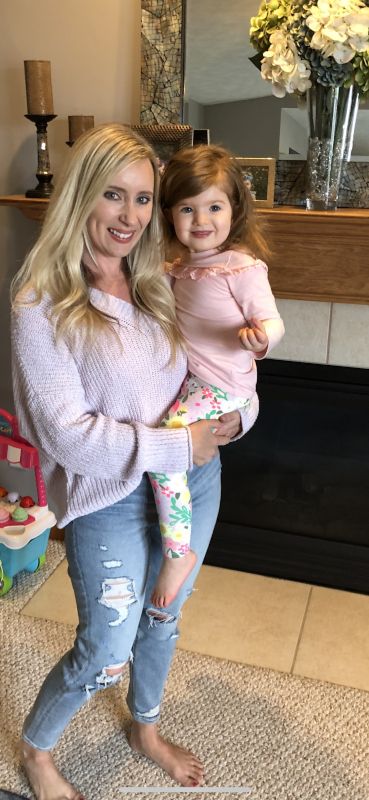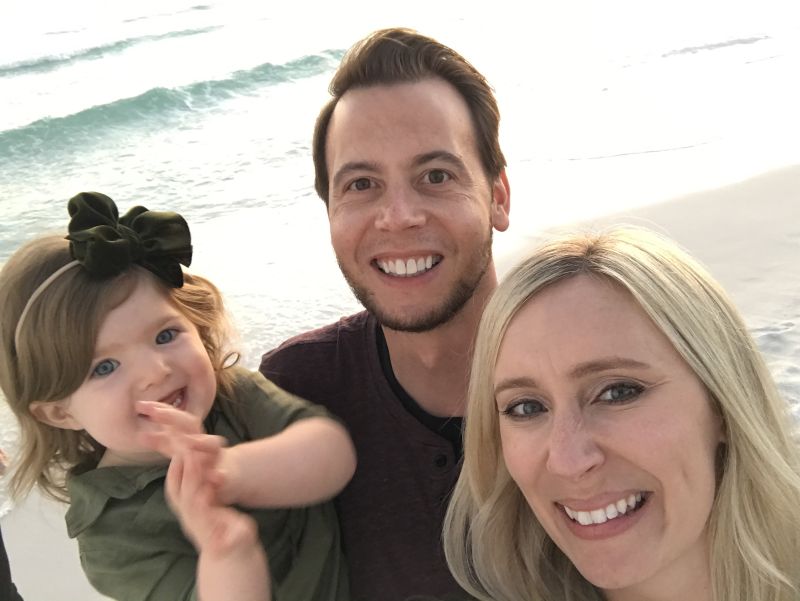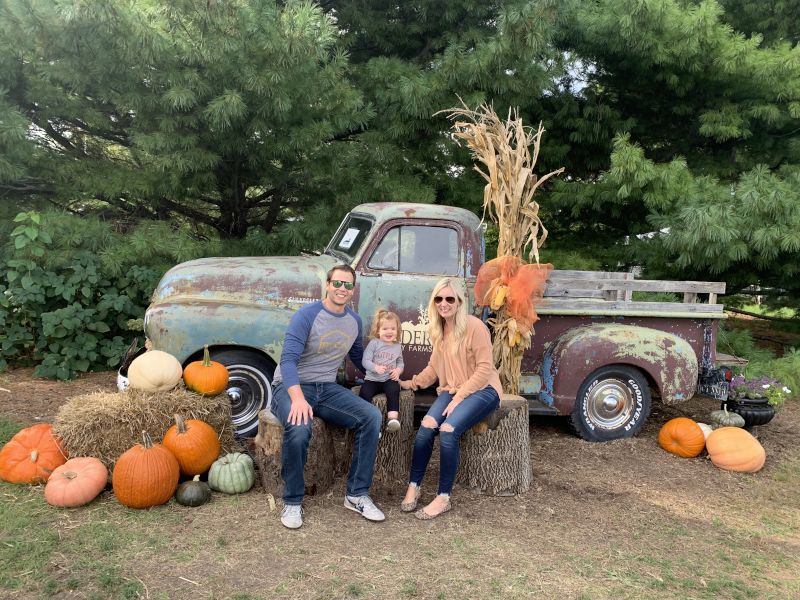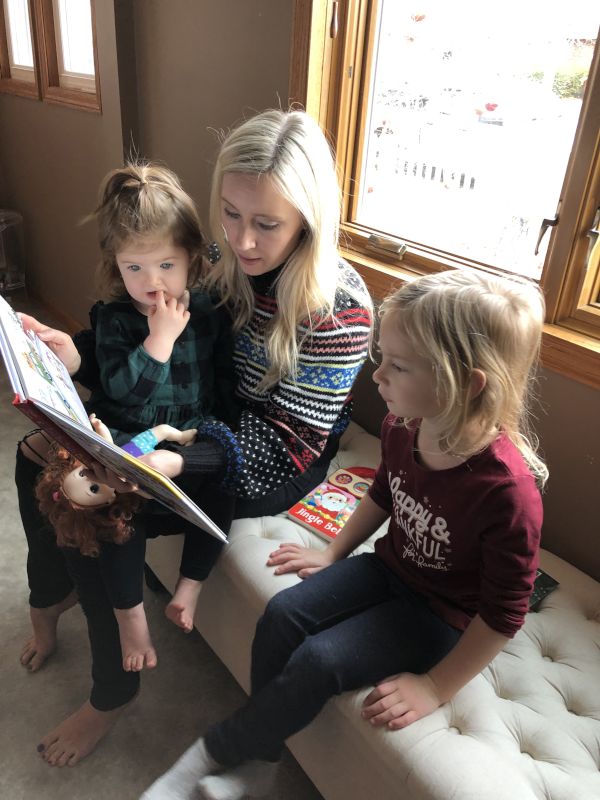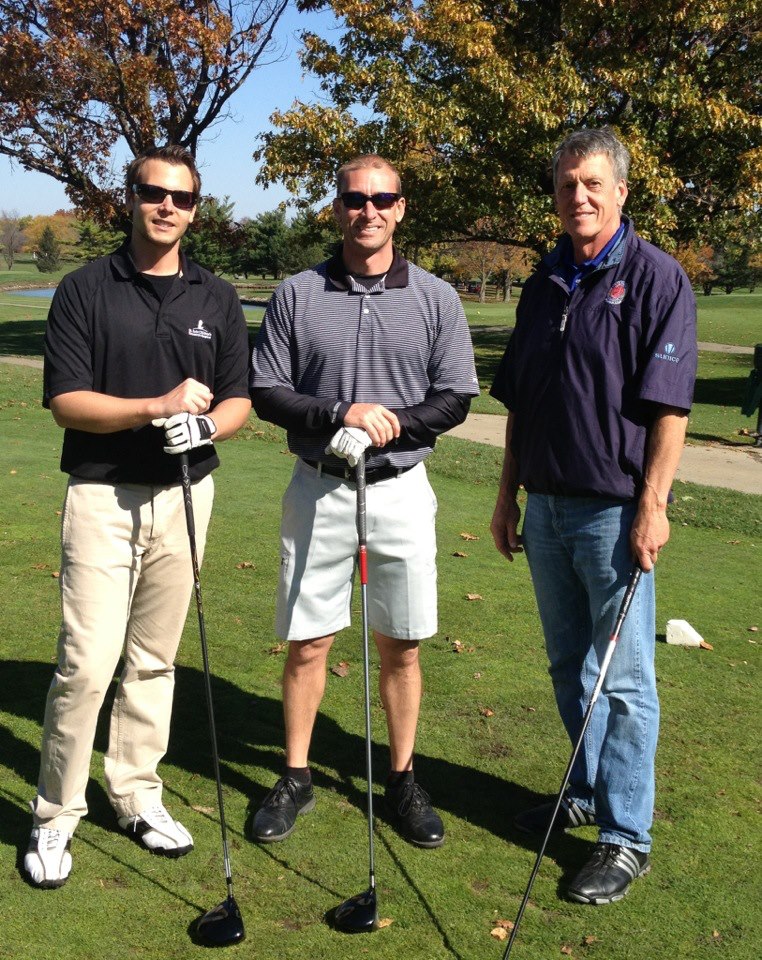 ×
1 / 12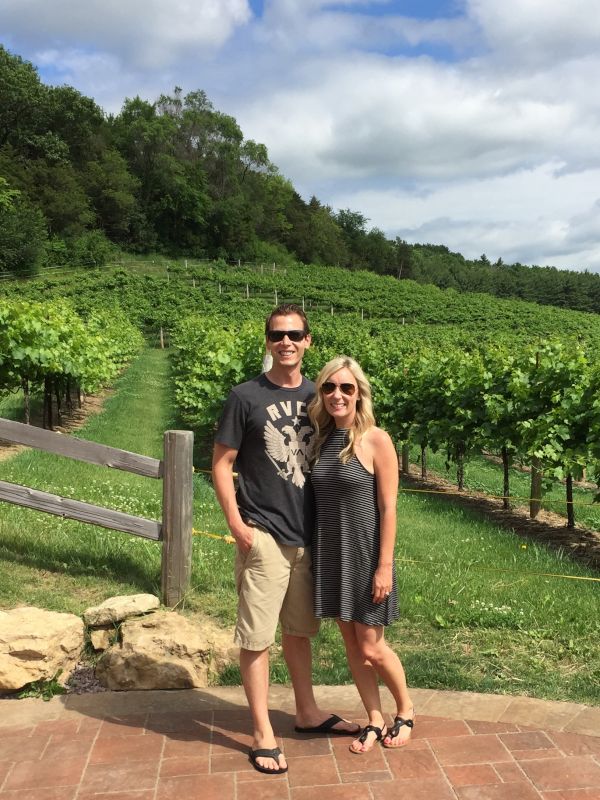 2 / 12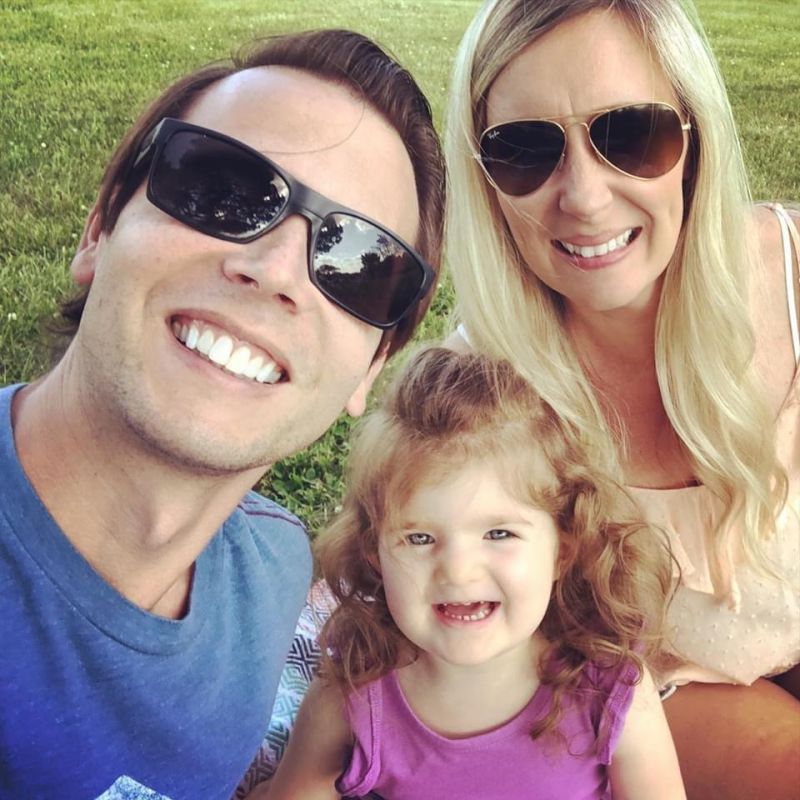 3 / 12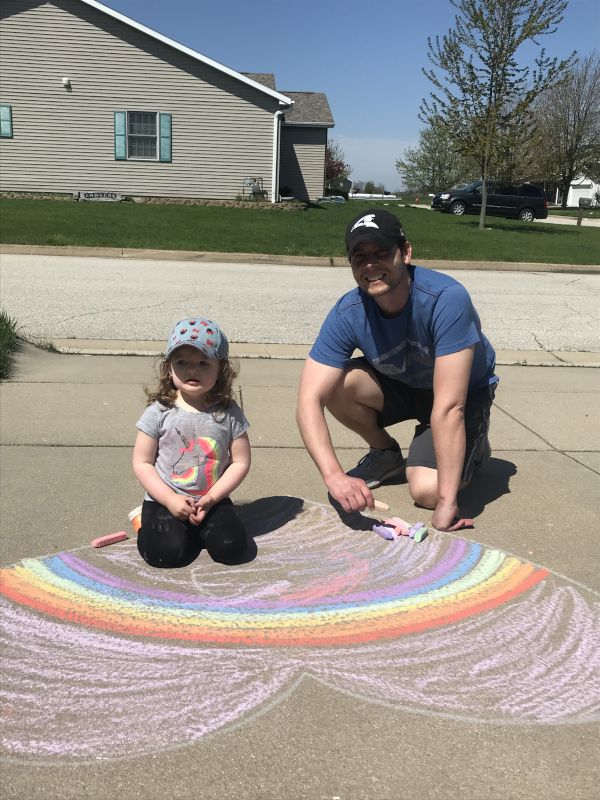 4 / 12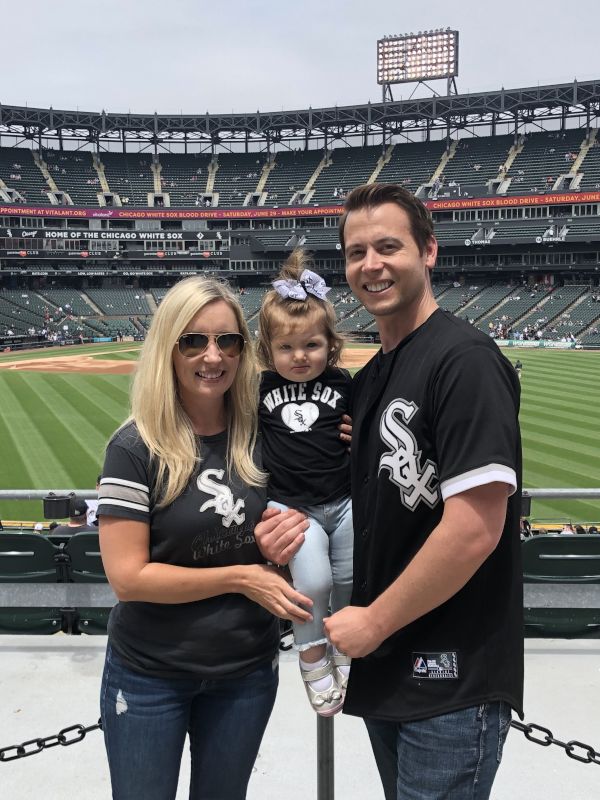 5 / 12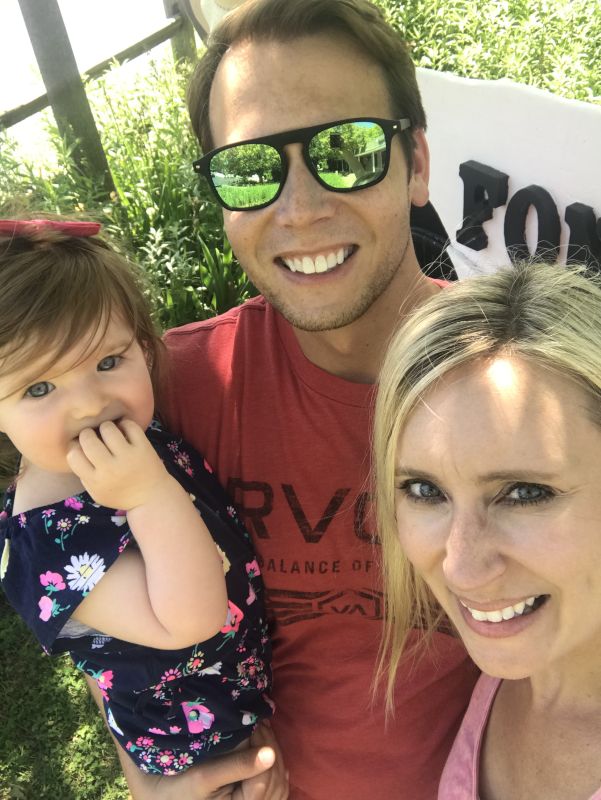 6 / 12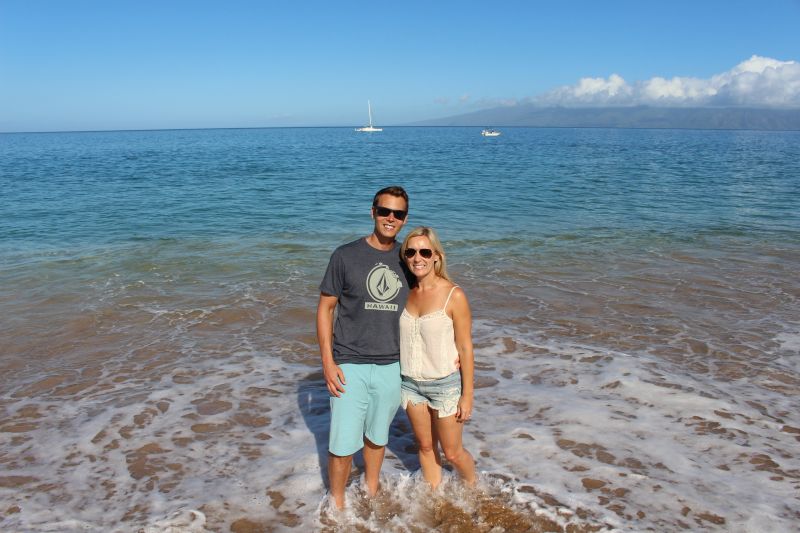 7 / 12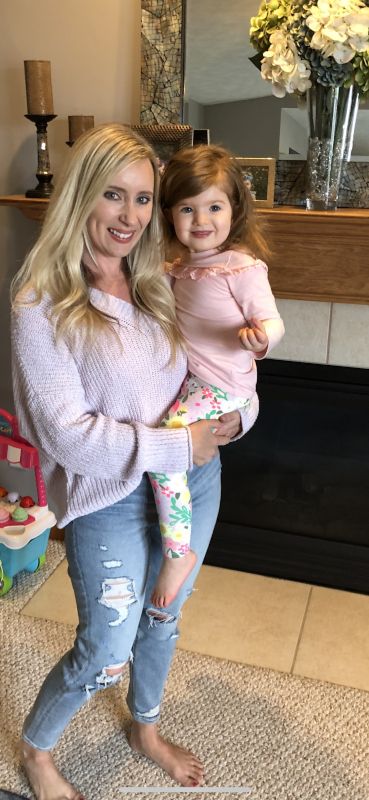 8 / 12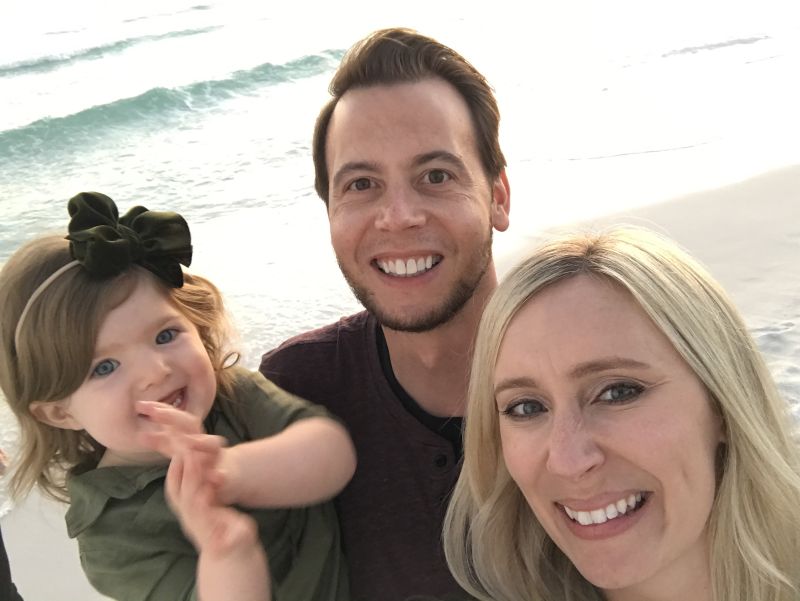 9 / 12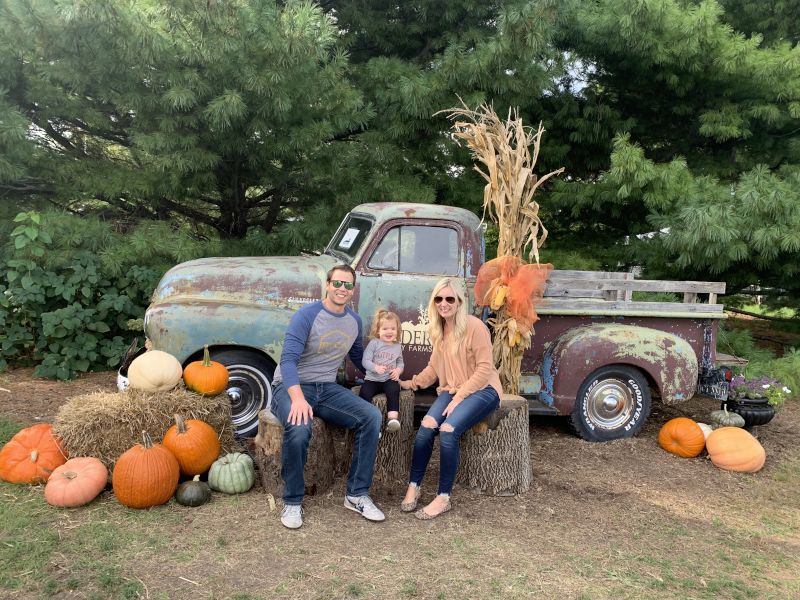 10 / 12
11 / 12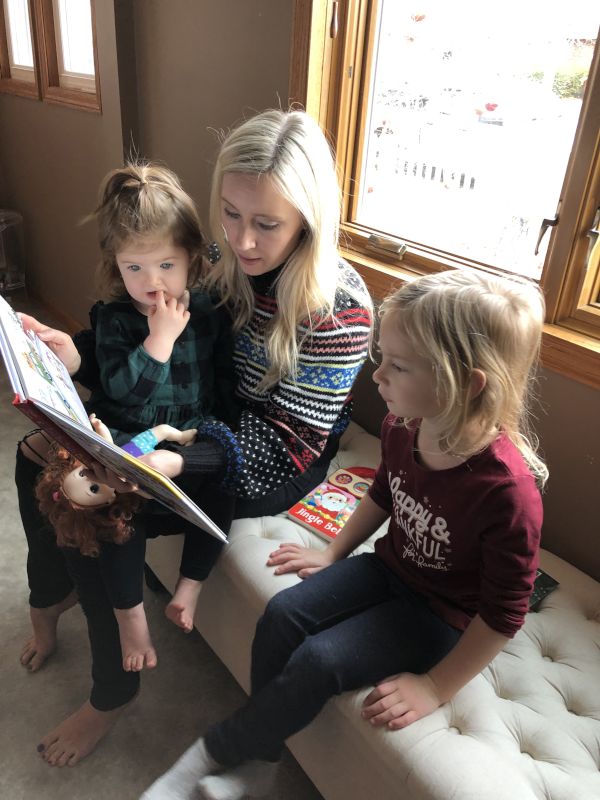 12 / 12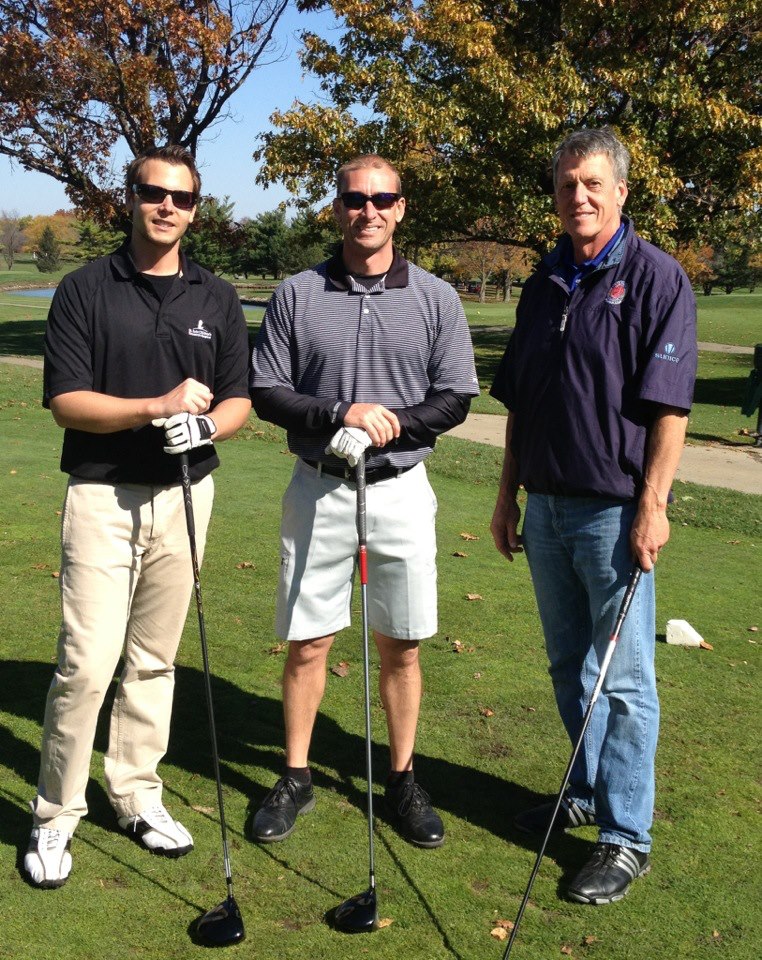 ❮
❯
Our Extended Families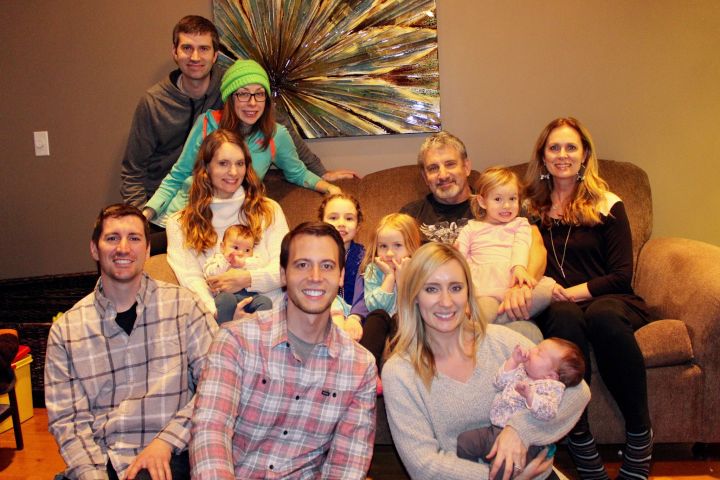 We both come from close families, and are lucky to have most of our family nearby to spend time with on weekends, and celebrate holidays and birthdays. We spend a lot of time together at Ashley's parents' house throughout the year, swimming in their pool, playing games and enjoying family dinners. Ashley's parents also love to come to our house to babysit for date nights or to just have family time. Ashley's brother and family live a couple hours north so we get to see them several times throughout the year. We typically see Ashley's sister and her family once a week. Her sister's kids are close in age with Layla and love to play together.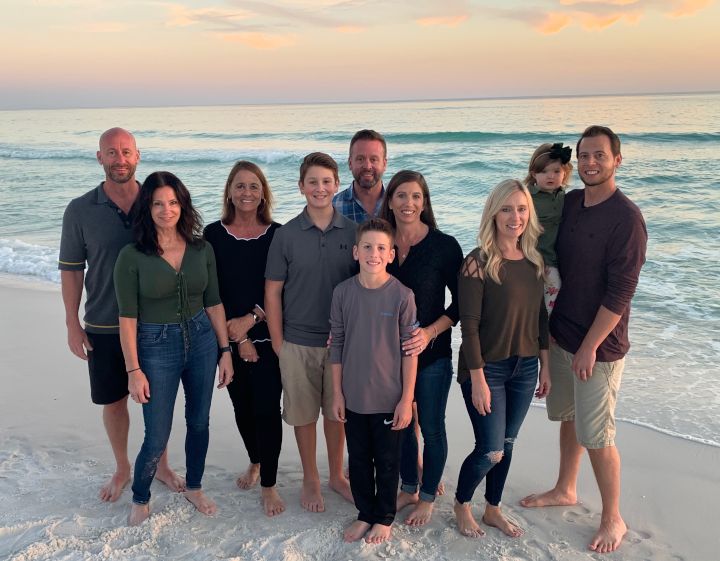 Trent's mom is a retired first grade teacher who loves to have weekly playdates with Layla. She shares a special bond with Layla as she too was adopted. Trent has two older brothers, one who lives in the same town, his other in Texas with two boys. Trent's dad and step-mom live about an hour away which allows us to get together often. You can typically find Trent, his brother and dad on the golf course in the summer.
Our families are beyond excited that we have decided to add another child to the family. They cannot wait to welcome a new child into the family and provide unconditional love and support.
Our House and Neighborhood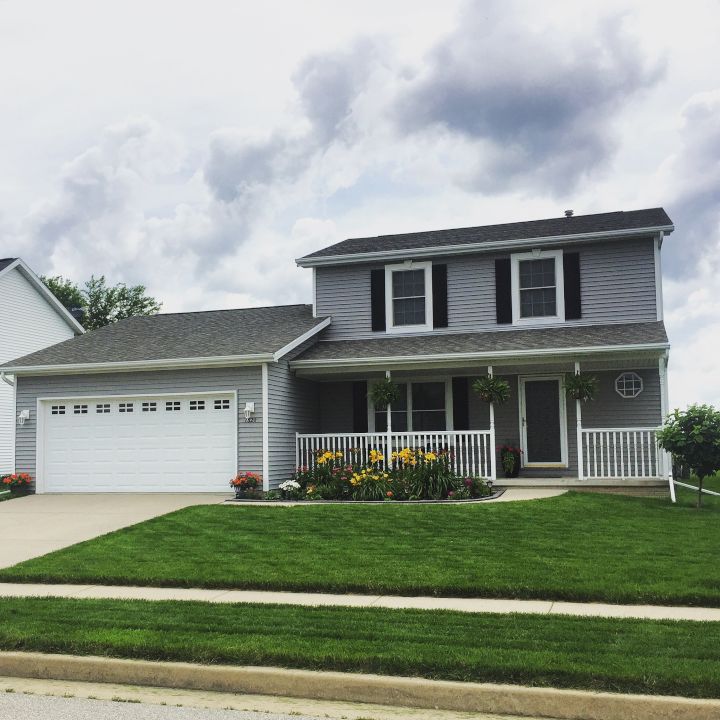 We live in central Illinois in a vibrant community that offers the great Midwestern lifestyle and values. We love the small community feel that our city has, yet it is big enough to offer many different activities and a diverse culture. We are five minutes from a thriving downtown district where we like to go on weekends to local cafes, shops, art shows, farmers' market, music festivals and an awesome children's discovery museum. We love that we are only a couple hours from Chicago where we visit to go shopping, attend baseball and hockey games, museums, concerts and enjoy the Christmas Lights at the Zoo.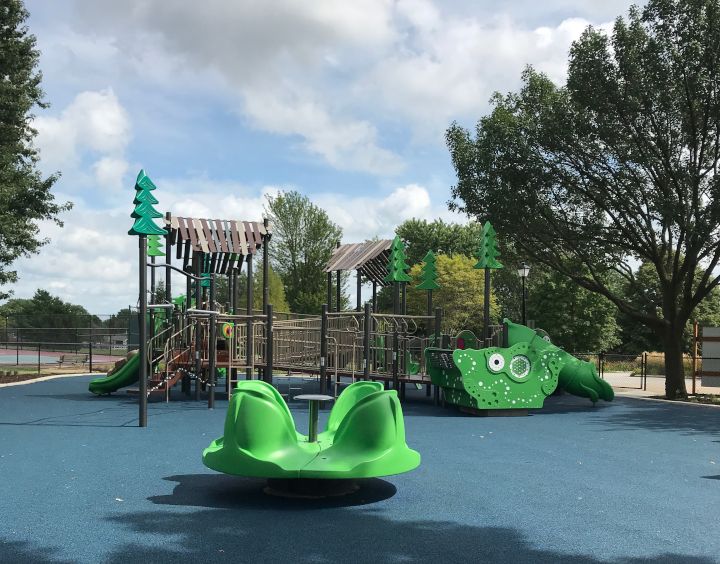 We live in a beautiful two-story home with a nice backyard and a finished basement. We love that our home is on a quiet street with very little traffic and lots of kids! Our subdivision is very family focused and only a few blocks from a highly rated school. We are within walking distance of a few parks and a bike trail that runs throughout the community. Trent's employer provides a private park which includes three pools with a lazy river, miniature golf, a summer activity camp for kids and outdoor family movie nights. The pool is one of our favorite activities in the summer!
From Us to You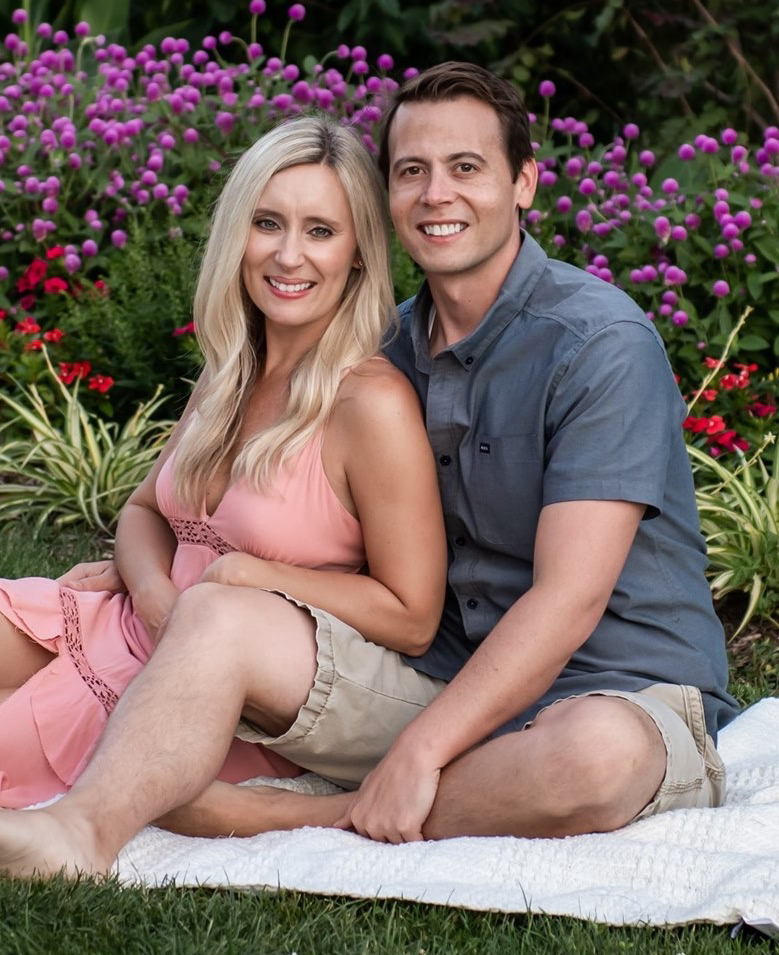 We are thankful and excited that you are taking the time to view our profile and to get to know us. We would like to begin by expressing our admiration for the strength that it takes on your behalf to consider adoption for your baby. It is a courageous and selfless decision, and we would be honored to be considered as parents to your child.
We met and started dating shortly after college and have now been married for 13 years. We really are best friends and feel lucky to have each other in our lives. We always knew we wanted two kids and had even talked about adoption before we were married. After several years of unsuccessful fertility treatments, we decided it was time to proceed with adoption to create our family.
We adopted our daughter two years ago and we cannot imagine our lives without her. She has been such a joy in our lives and we are so grateful to be her parents. She is the best thing that has ever happened to us. We truly feel that it was meant to be and our souls were made for each other. Now, we are excited to be on the adoption journey to grow our family once again!
Our household is filled with unconditional love, laughter and fun. We want to build on that by adding another child to our family and a sibling for our daughter. We want our children to dream big and know that no matter what, we will always be by their side full of encouragement. Our children will be taught to be kind and respect others, be thankful and do good in this world. Our kids will grow up in a happy home, one that will create childhood memories to remember. Whether it is traveling to new places, trying new foods, or just having family game nights and dance parties at home, we want to fill their lives with so many experiences.
We are blessed that we live very close to our family and friends. This child will be loved and spoiled by grandparents, uncles and aunts, and cousins throughout their life. Our family and friends are so excited that we are adopting again and cannot wait to provide love and support to another child.
We look forward to building a relationship with you and, if you desire, we would be very happy to have an open adoption providing photos, videos, letters, texts, e-mails and plan a visit if you would be interested. We want your child to know how much you love them and we want to honor you. More than anything, we want you to know that we will love your child unconditionally and will devote our lives to providing him or her with all the love, support, protection and happiness we can offer.
It's hard to put in words how much love we already have for this child. We are excited to complete our family and we know it would not be possible without the amazing gift of adoption. We thank you for considering us and will be thinking of you every day.
With love,
Trent & Ashley
Favorites
Actor
Chris Hemsworth
Bradley Cooper
Actress
Scarlett Johansson
Scarlett Johansson
Author
George R.R. Martin
Nicholas Sparks
Cartoon
Rick & Morty, Bob's Burgers
Childhood Memory
Playing Tennis
Family vacations at the beach
Childhood Toy
Teenage Mutant Ninja Turtles
Barbie Dream House
Children's Book
Curious George
On the Night You Were Born by Nancy Tillman
Classic Movie
Star Wars - A New Hope
Day of Week
Friday
Saturday
Disney Movie
Star Wars
Toy Story
Dream Car
Porsche
'69 Camaro
Dream Job
Chicago White Sox GM
Stay-at-Home Mom
Dream Vacation
Hawaii
Hawaii
Family Activity
Pool time
Family walks
Flower / Plant
Cactus
Peonies
Form of Exercise
Sand Volleyball
Elliptical
Fruit
Watermelon
Strawberries
Holiday
Christmas
Christmas
Holiday Song
Jingle Bells
Santa Clause is Coming to Town
Holiday Tradition
Opening Christmas Presents in PJ's
Baking & getting a real tree
Ice Cream
Espresso
Chocolate
Junk Food
Potato Chips
Chips
Leisure Activity
Laying on the Beach
Reading
Memory with a Child
Layla's first trip to the Beach
The first time I held Layla
Memory with Spouse
Exploring Hawaii Islands
Honeymoon in St. Lucia
Movie
Star Wars
Christmas Vacation
Movie Type
Comedy
Romantic Comedy
Musical Group
The Black Keys
Kings of Leon
Nursery Rhyme
You are my sunshine
Olympic Event
Sand Volleyball
Gymnastics
Quality about my Spouse
Her kindness
His positive attitude
Restaurant
Any of our local spots
Sport to Play
Sand Volleyball
Sport to Watch
Baseball
Hockey
Sports Team
Chicago White Sox
Chicago Blackhawks
Subject in School
Math
Marketing
Superhero
Thor
Captain Marvel
Thing to Cook
Tacos
Steak Fajitas
Tradition
Beach Vacations
Beach vacations
TV Show
Seinfeld
This is Us
Type of Music
Alternative Rock
Alternative Rock
Vacation Spot
Hawaii
Hawaii & Florida