1-800-ADOPTION
Thank you for viewing our profile
If you would like to learn more about us, please call 1-800-ADOPTION (2367846), fill out the form at the bottom of our on-line profile page, or email us at bp_information@americanadoptions.com.
To revisit our on-line profile page and view our profile video at American Adoptions, simply use your mobile phone to scan the QR code on the right. We are looking forward to hearing from you!
Sean & Amber
Thank you so much for reading our profile. We hope you are feeling supported as you make such a monumental decision, and please know that we are wishing the best for you and your family. We are excited to become parents and work as partners in open adoption to give as much love and support to a child as possible. We hope you'll consider us for this greatest privilege.
About Us
Job
Journalist
Senior Public Relations Counselor
Education
Bachelor's Degree in Political Science
Bachelor's Degree in English
Relationship
Legally Married
Why We Chose Adoption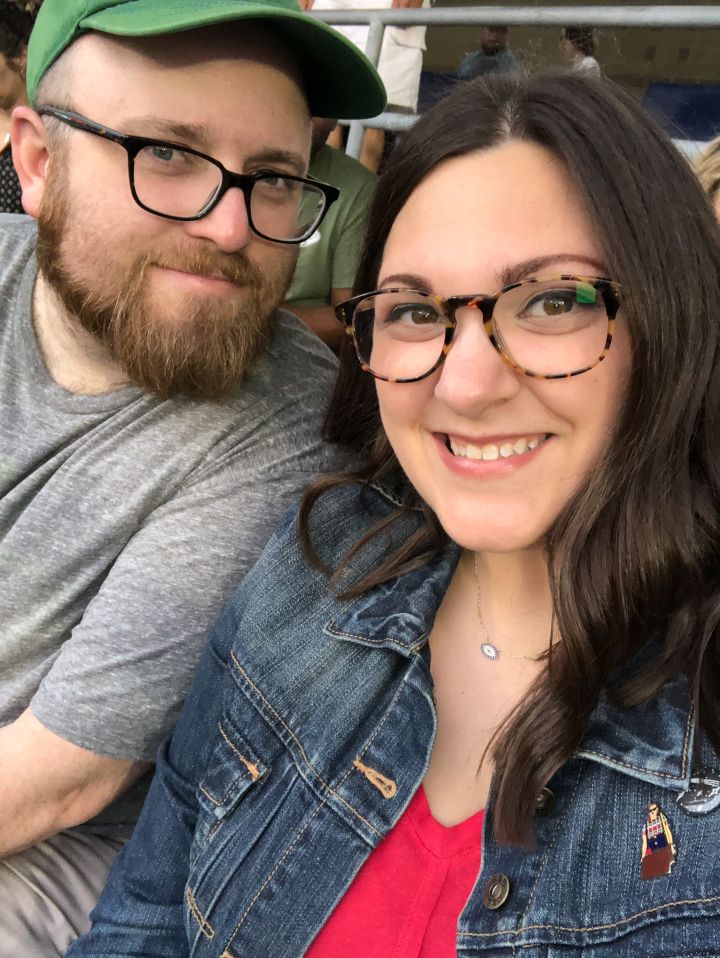 For as long as we've been together, we've talked about our future child — all the activities we hoped to share, how we'd celebrate holidays, and big milestones. But after five years of struggling with infertility, we learned it would be very hard, if not impossible, for us to have a biological child. By that time, we had already realized our priority, and our dream, is to be parents and to share everything we know and everything we have with a child. The more we learned about adoption, the more we felt it was exactly the right path for us.
As parents, we will aim to help our child navigate through all the ups and downs of life, knowing they're supported and loved. We know many days will not be easy and many days will be spectacular, and we are excited to go on that journey of parenthood. We're most excited to view the world through a child's eyes — their first baseball game, first time seeing fireworks, first visit to the aquarium — and see how those moments shape them. We want to teach them what we know, and can't wait to see what they can teach us.
Our Leisure Time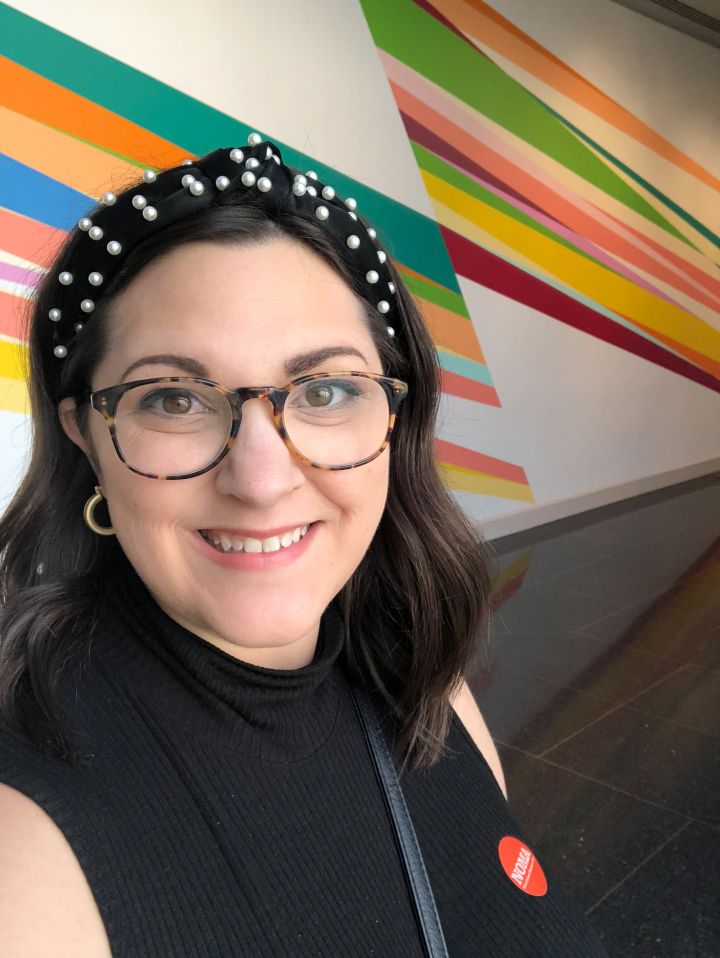 We enjoy spending time with our friends and enjoying all our area has to offer. We both have fun going to the movies, reading and binging shows together.
Amber has always loved art, and enjoys painting, drawing and printmaking. She's also an avid baker and has recently been learning how to bake breads and make her own ice cream.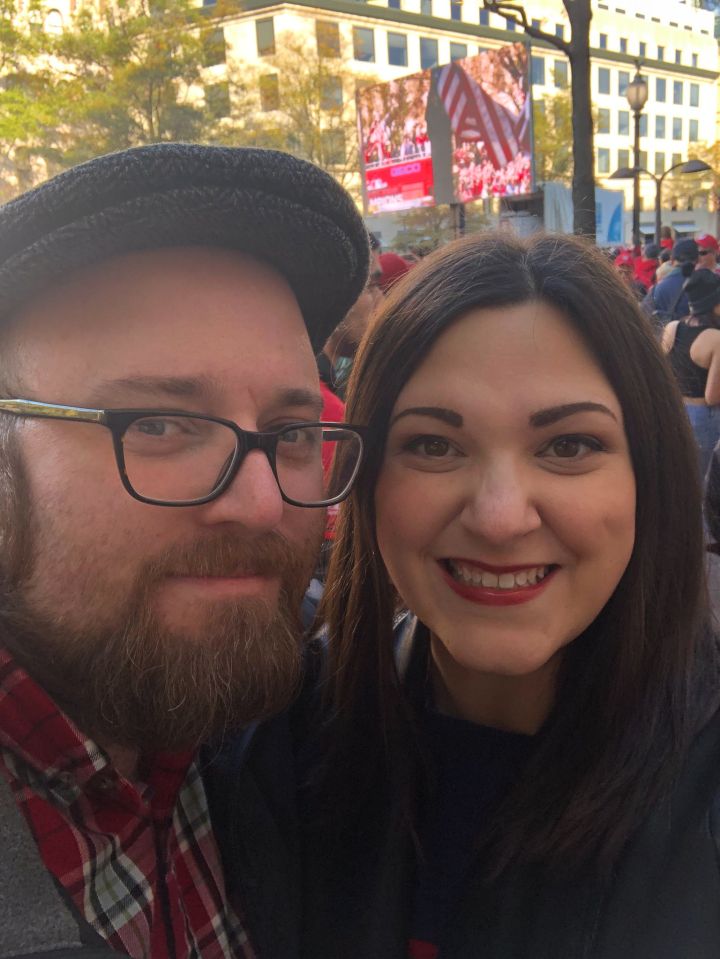 Sean is passionate about sports and can often be found watching whatever sport is on TV. He enjoys playing strategy games and relaxes by playing video games.
We both love to entertain and host barbecues, theme parties and dinners. In the summertime, we like to visit our local ballpark for games, hit the beach and check out some of the beautiful local nature spots.
We can't wait to share some of these activities with a child, but also to experience all the new fun that comes with having a kid.
Qualities We Love, Admire & Respect in Each Other
Amber About Sean: Sean is one of the most fundamentally kind and decent people Amber has ever known. He is incredibly patient. He has a strong sense of duty to his family and friends, and if he makes a promise, he keeps it. He's a fantastic partner who cooks dinner most nights, is very supportive and has a dry sense of humor. He always keeps a cool head.
Sean About Amber: Amber lights up the room. She can talk to anyone about anything. Sean is pretty quiet by nature, which is why he values her outgoing nature. She's also the best soundboard. She's willing to listen to Sean's and her friends' concerns about life or work and provide insight.
Photos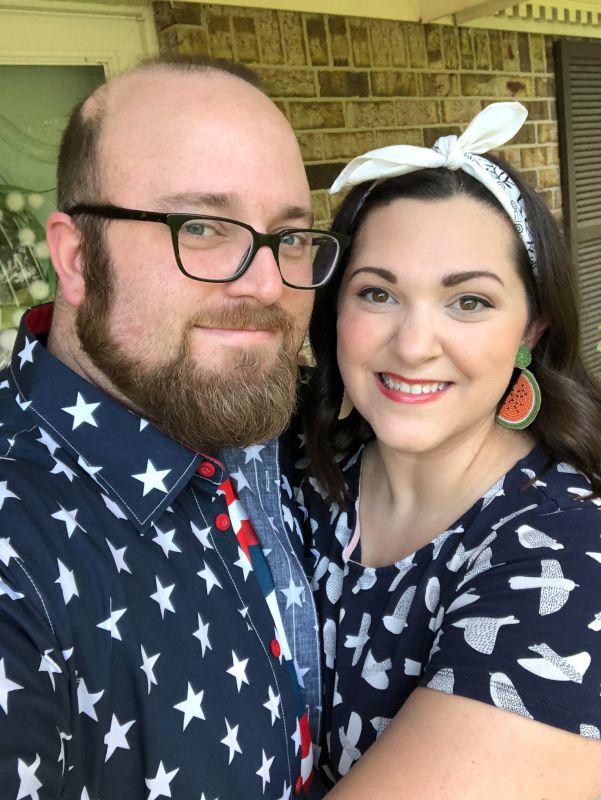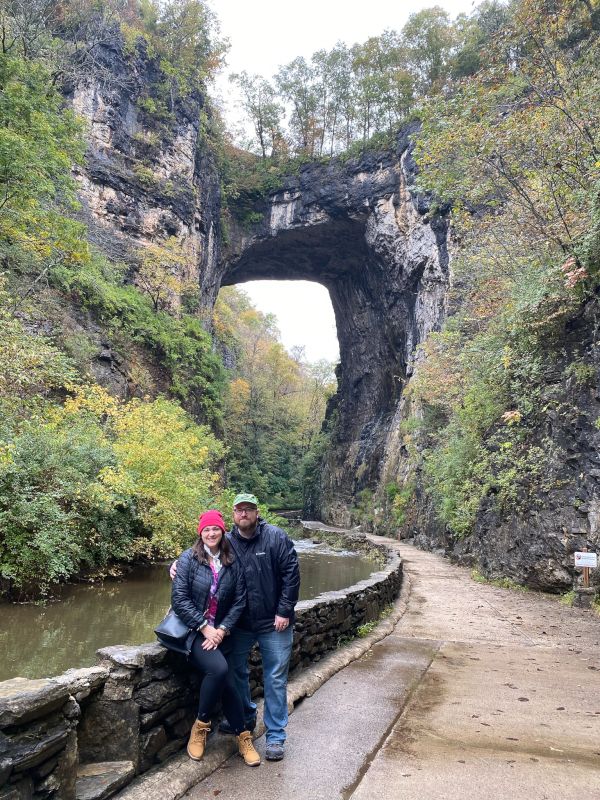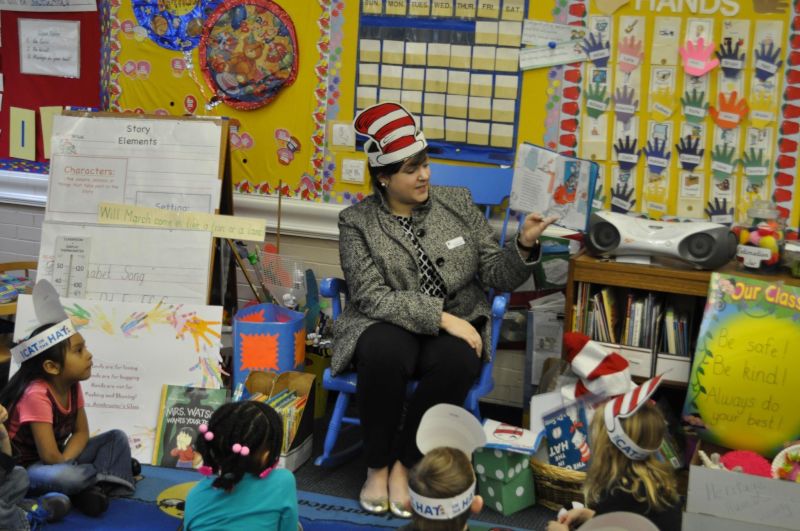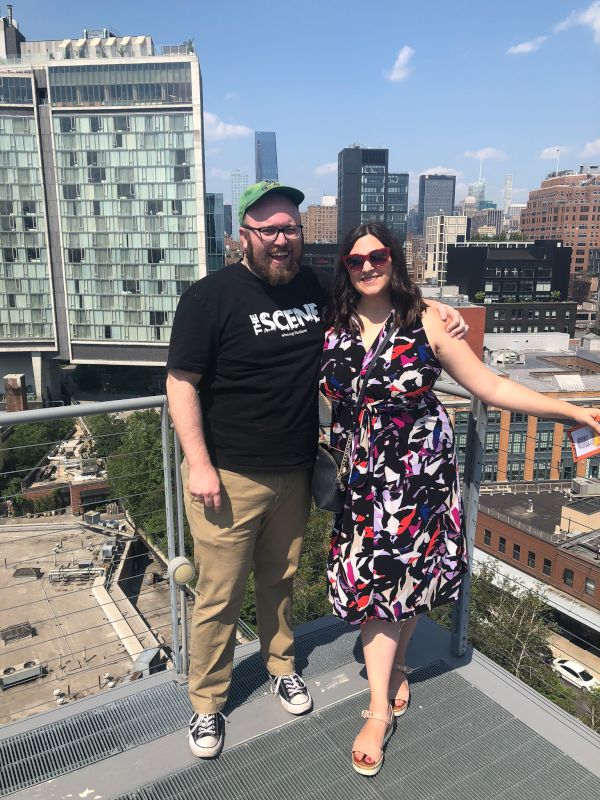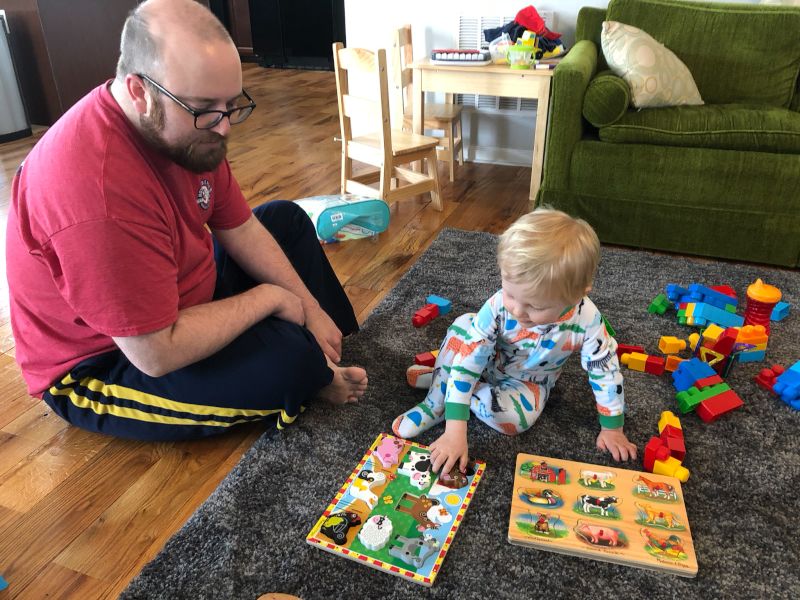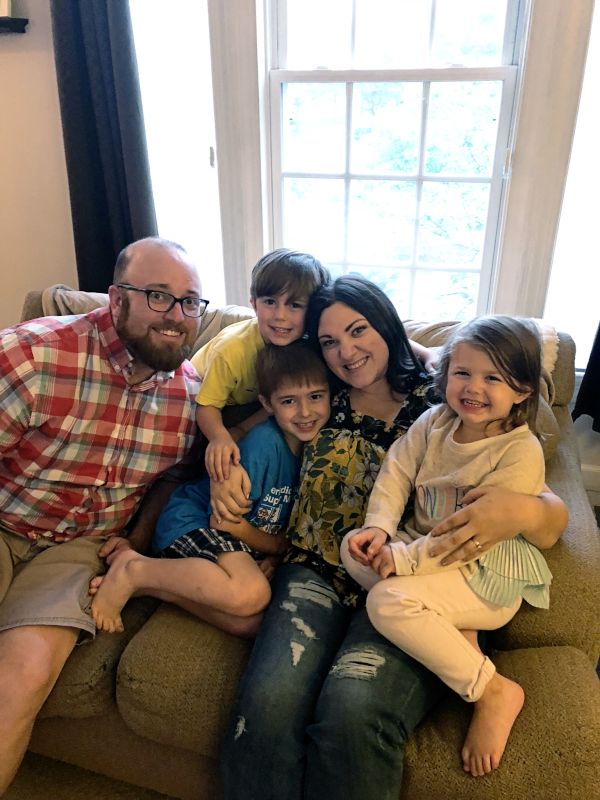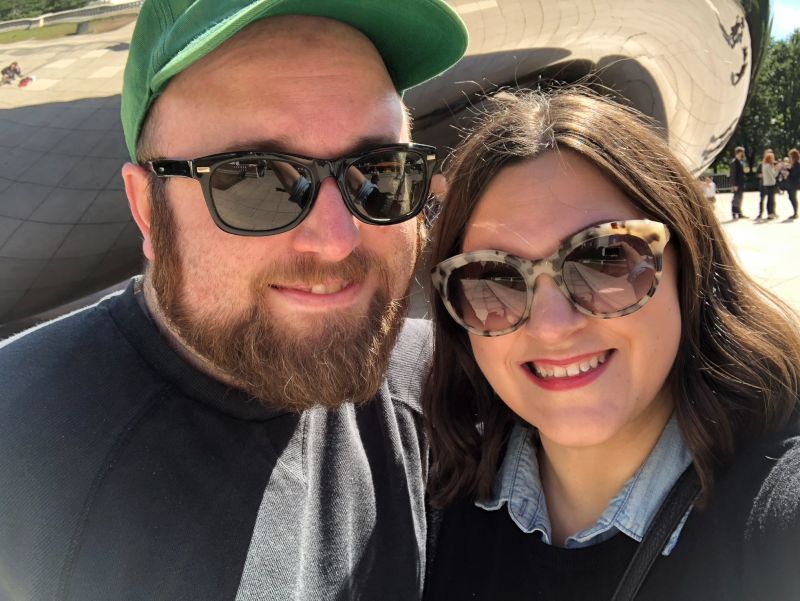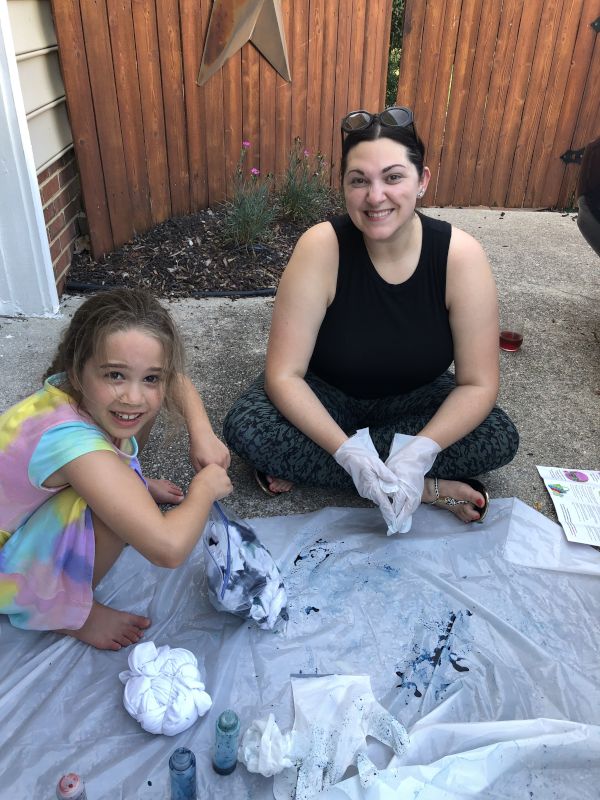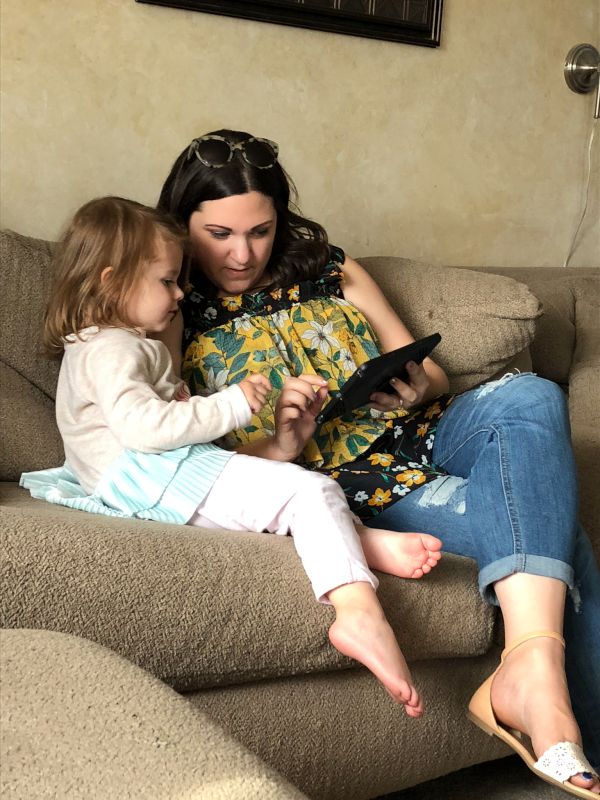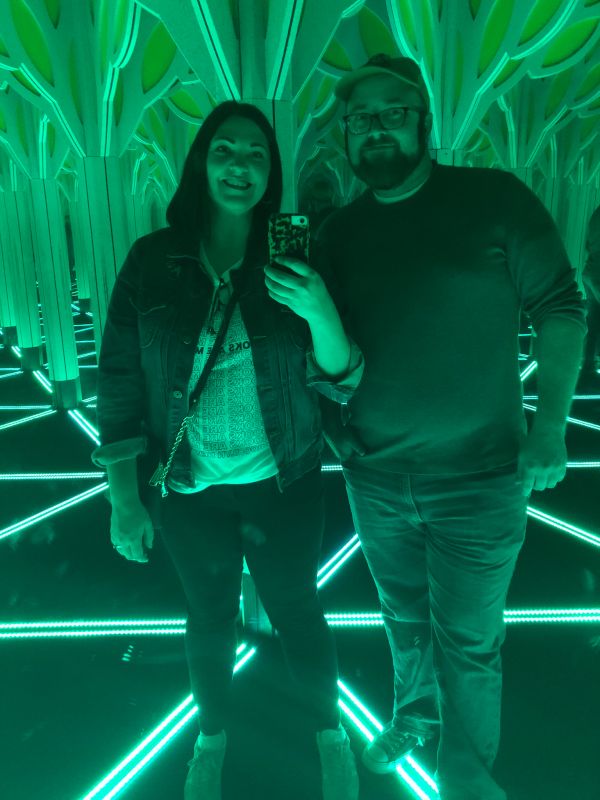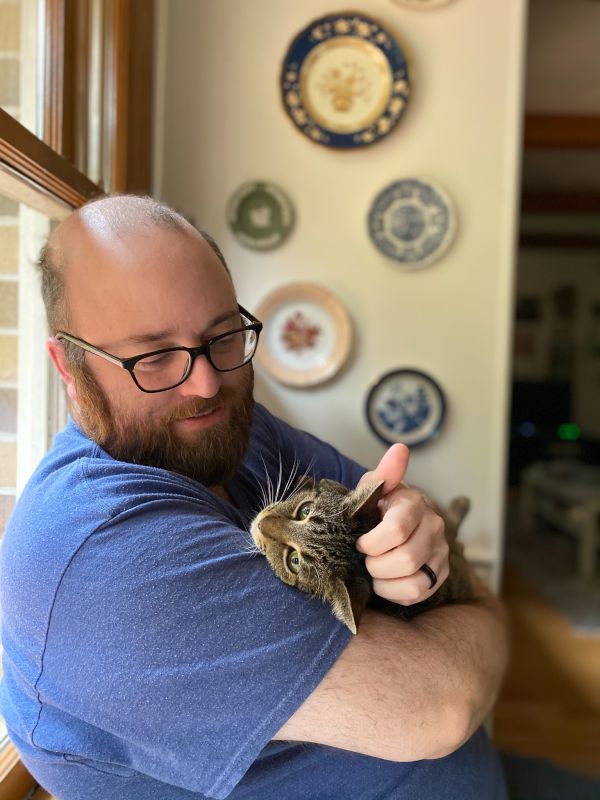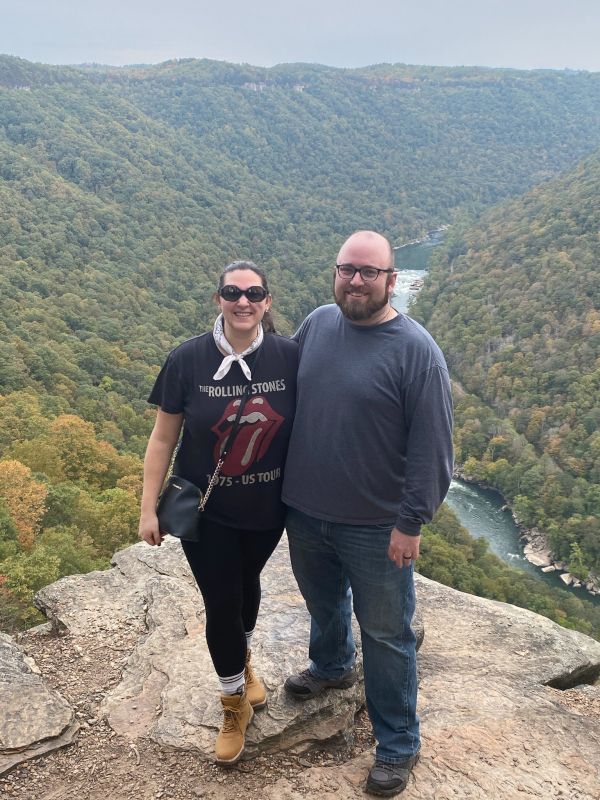 ×
1 / 12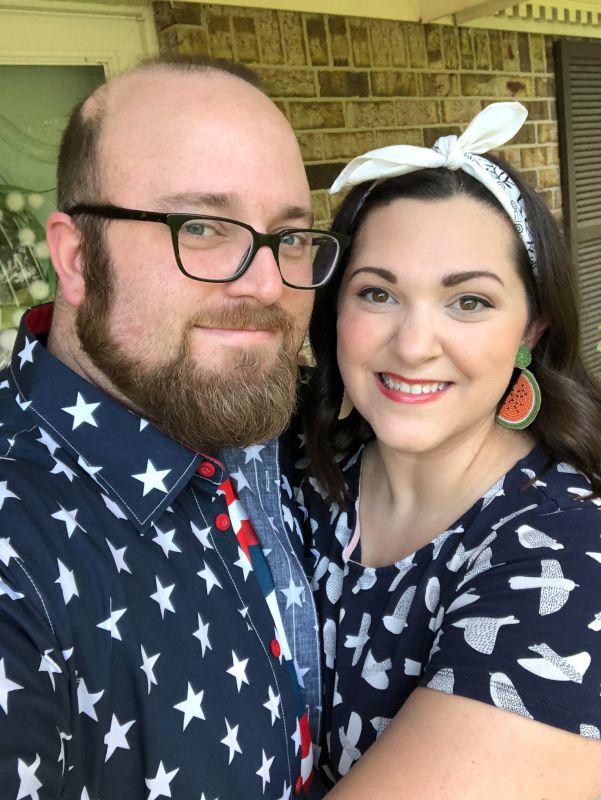 2 / 12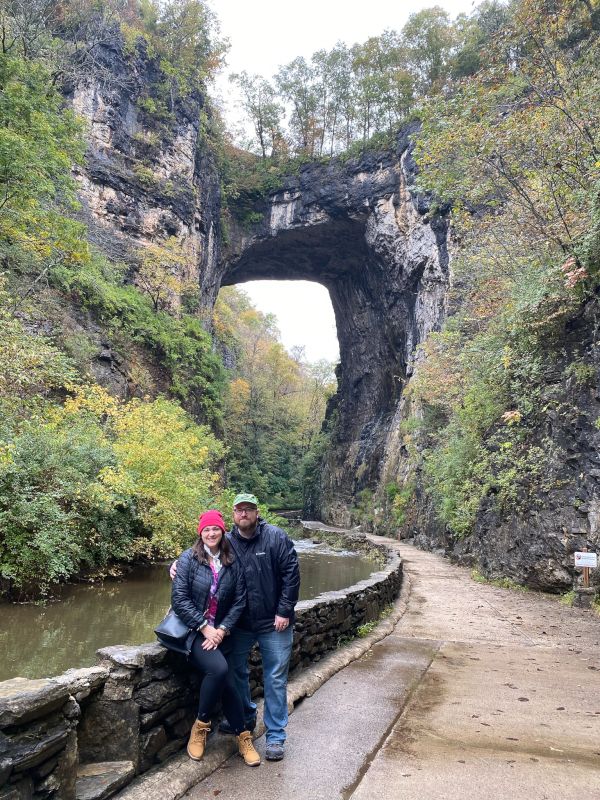 3 / 12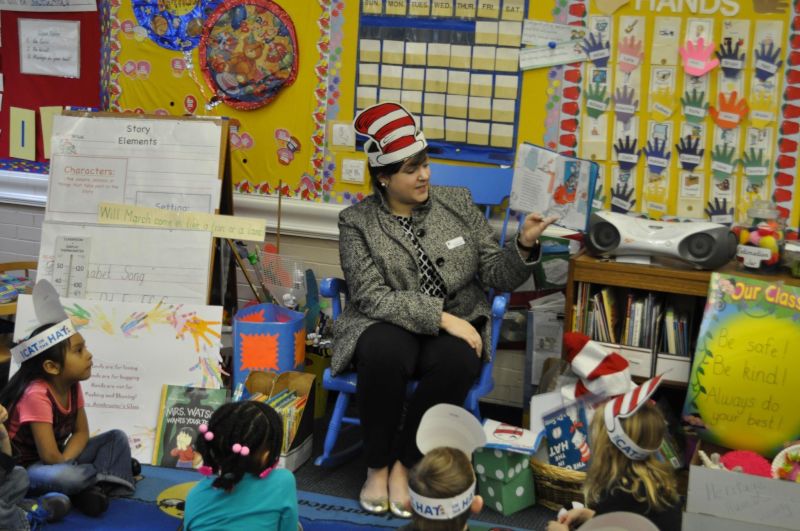 4 / 12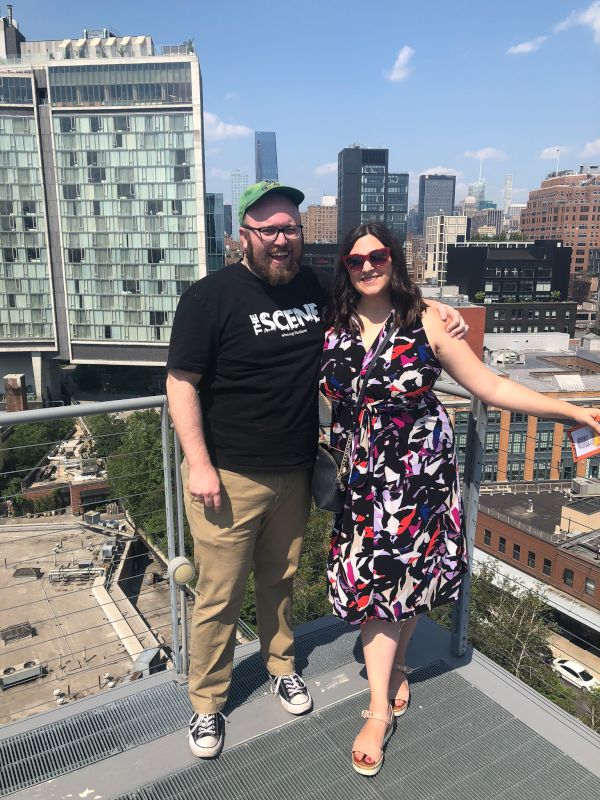 5 / 12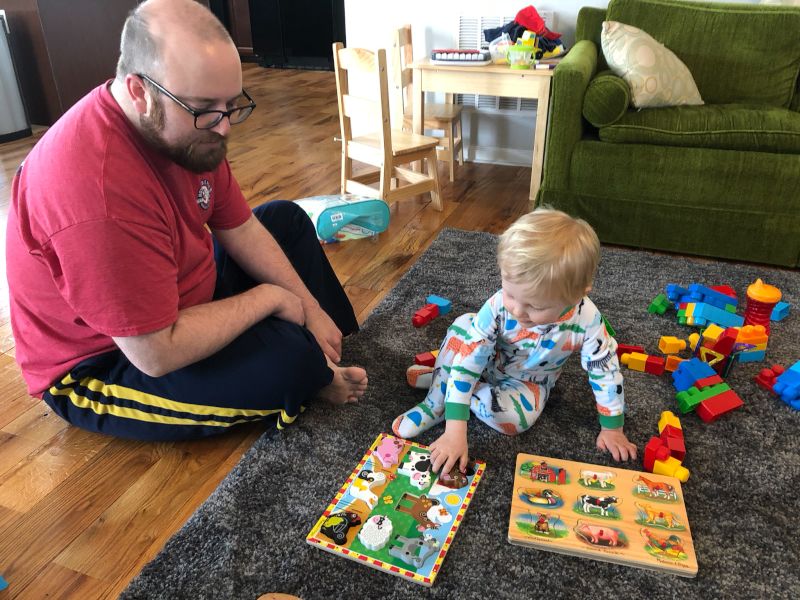 6 / 12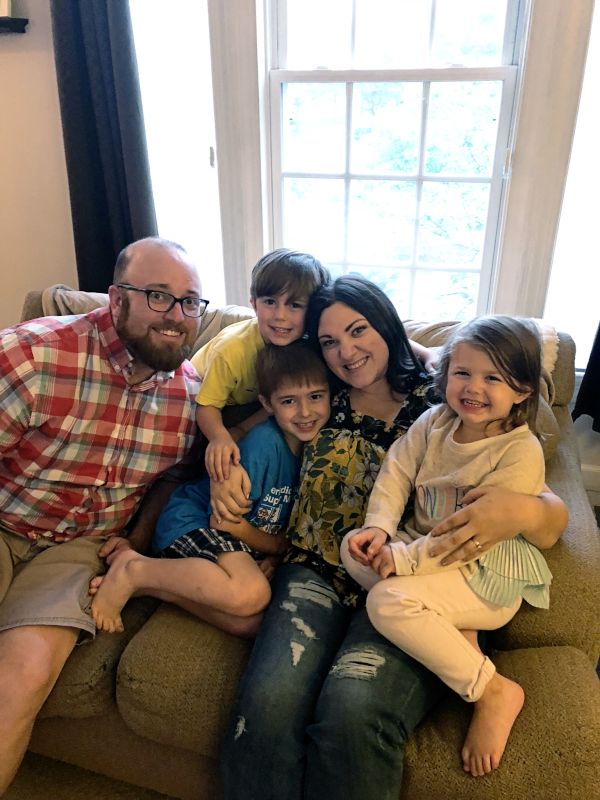 7 / 12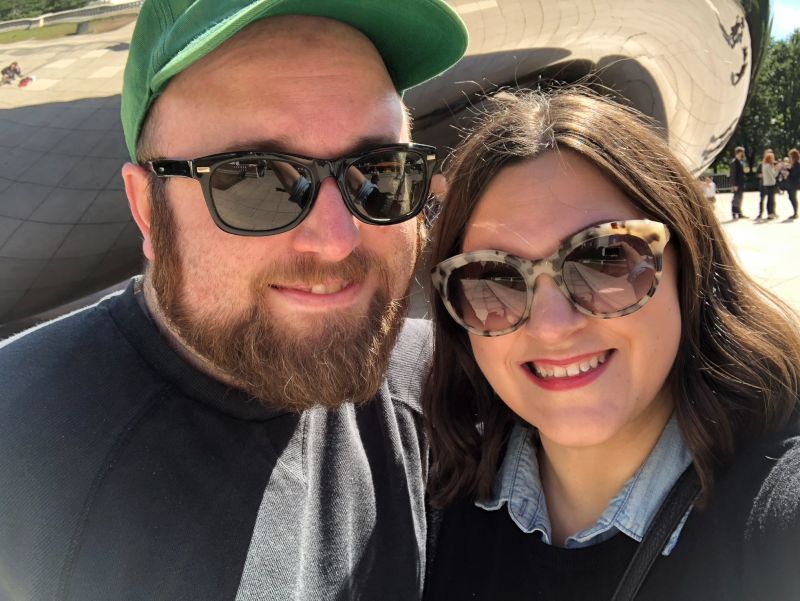 8 / 12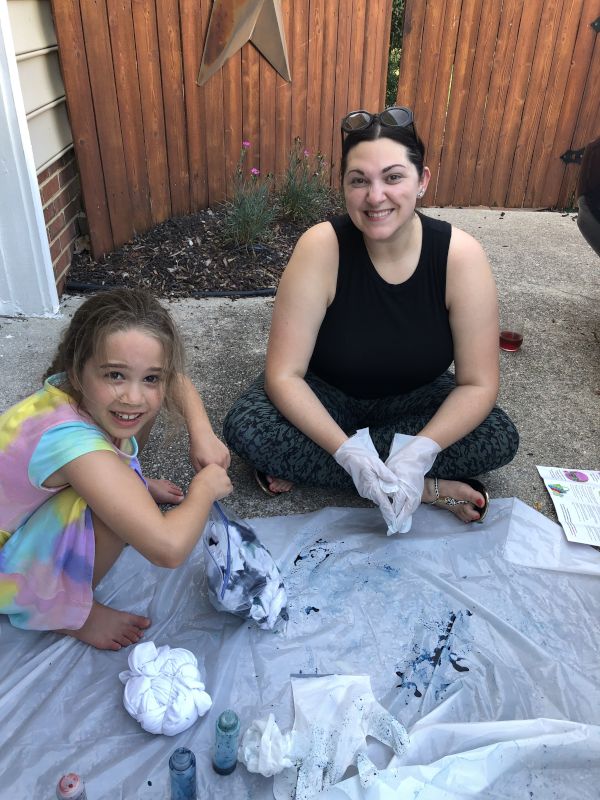 9 / 12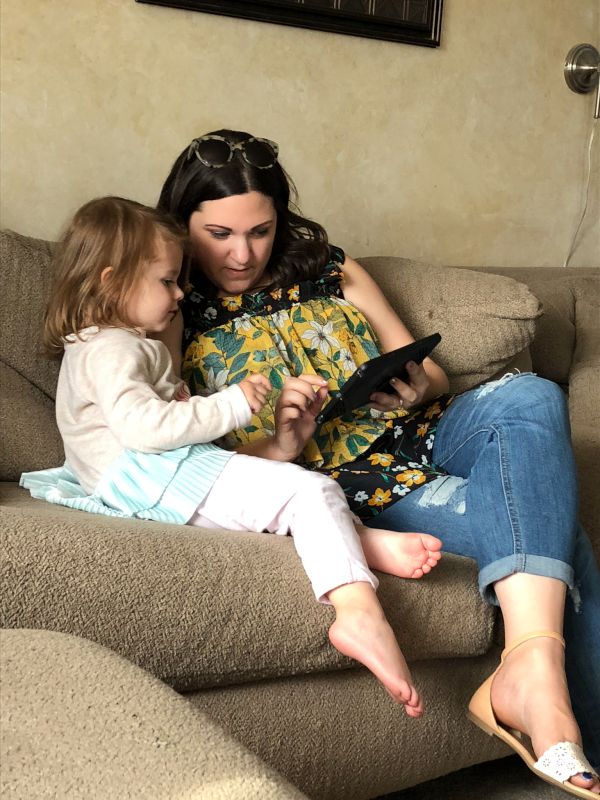 10 / 12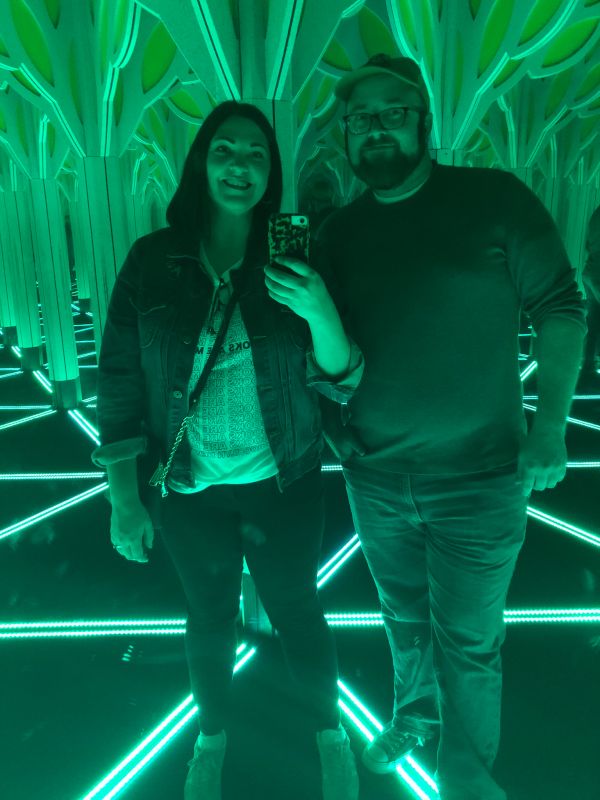 11 / 12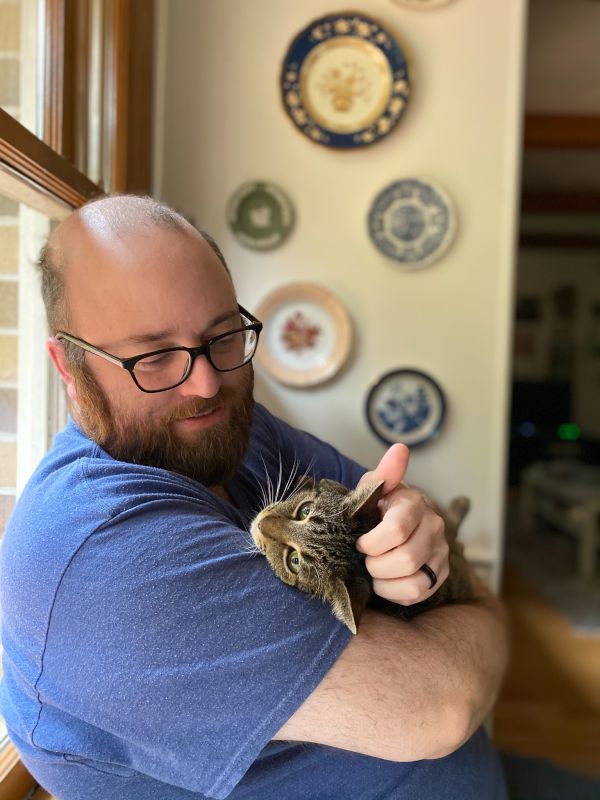 12 / 12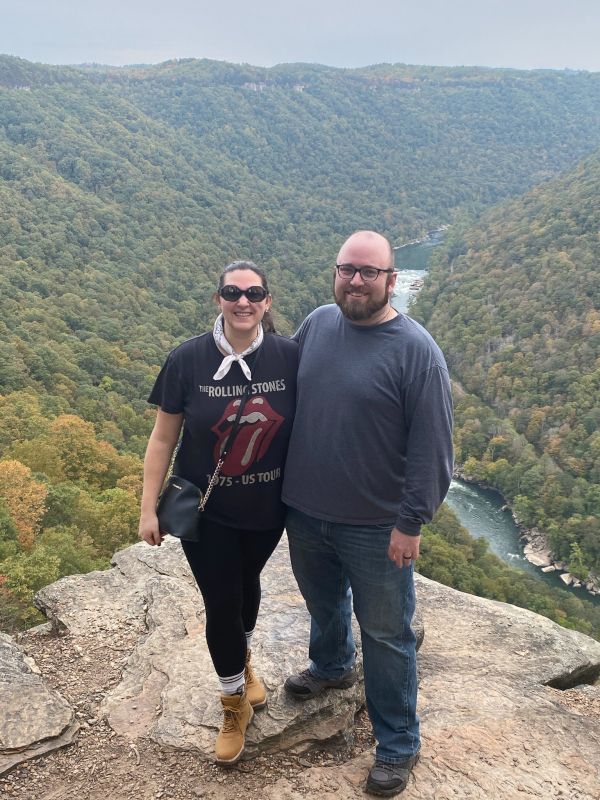 ❮
❯
Our House and Neighborhood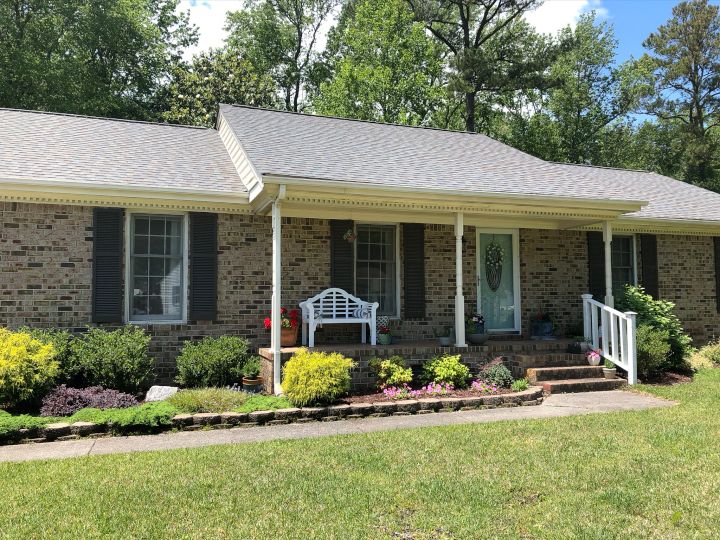 We live in a ranch house on a quiet street in an established suburban neighborhood with tall trees and families of all ages. Our house has three bedrooms and a finished room over the garage, along with a large deck and fenced yard big enough for games.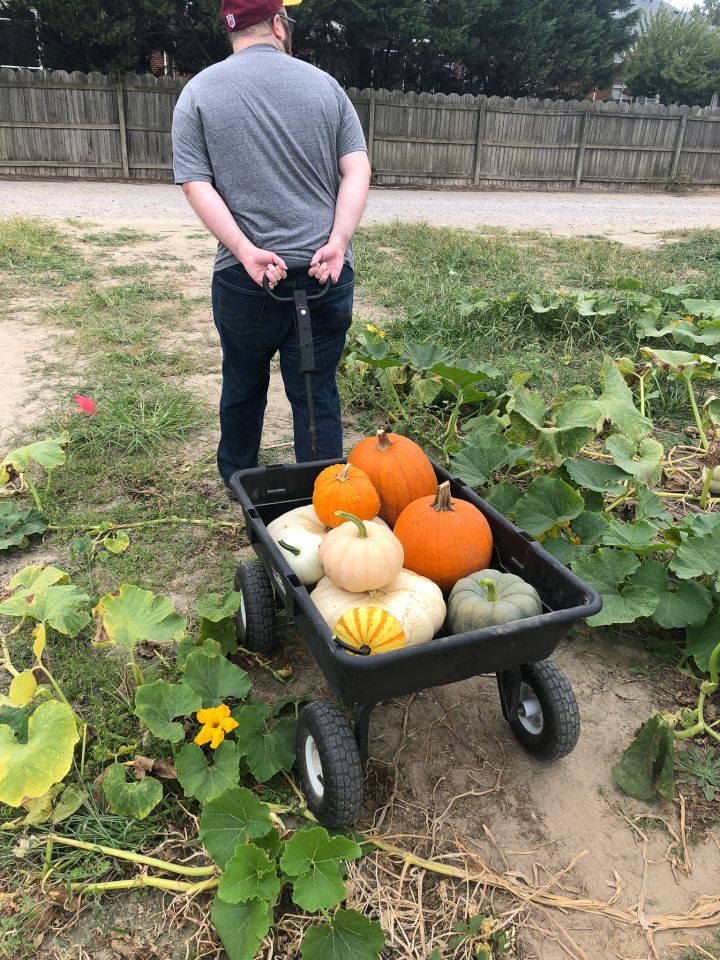 Our neighborhood is bordered by the school complex, with the middle and high schools in easy walking distance. Every fall, we drive just one mile to a pick-your-own-pumpkin patch and look forward to welcoming plenty of families for trick-or-treating on Halloween. At Christmas, our neighborhood sponsors a visit from Santa, who comes down each street on a fire truck, giving kids a peek at the man himself just a week before the big day. Every holiday season, a tree lot pops up nearby and we go to select a natural tree. We're hoping we can keep this up even with the cat we adopted this year!
We love that our region can offer any experience you could want — within 20-30 minutes, we can be at the beach, in a bustling downtown, on a farm or at an amusement park. In the spring and summer, we have festivals celebrating everything from daffodils to Greek culture to Cajun food and we can't wait to share all of these experiences with a little one.
Our Extended Families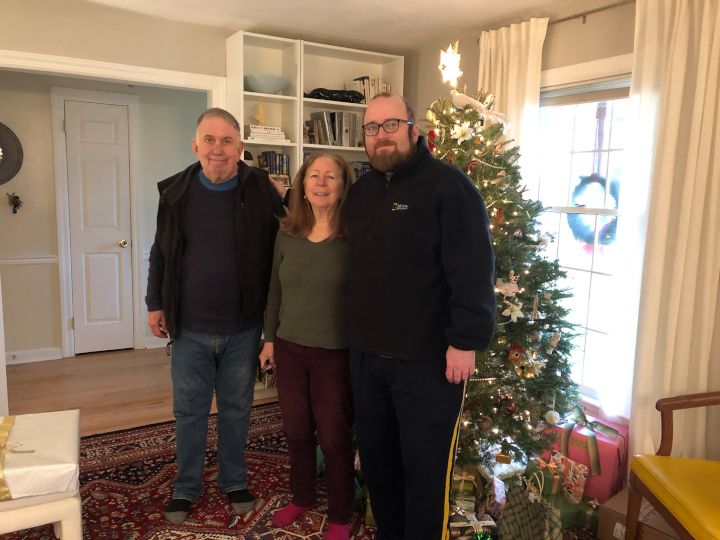 Sean's extended family lives outside Washington D.C., where we enjoy easy access to museums, festivals and cultural events. His extended family lives in nearby Maryland, where his cousin has an adorable baby girl we hope will be an amazing big cousin to a child we raise someday. Sean's family is proud of their Irish heritage and have often traveled to the Irish village where his grandparents grew up. Visits to see the family always include plenty of home-cooked meals and cuddles with the family Boxer.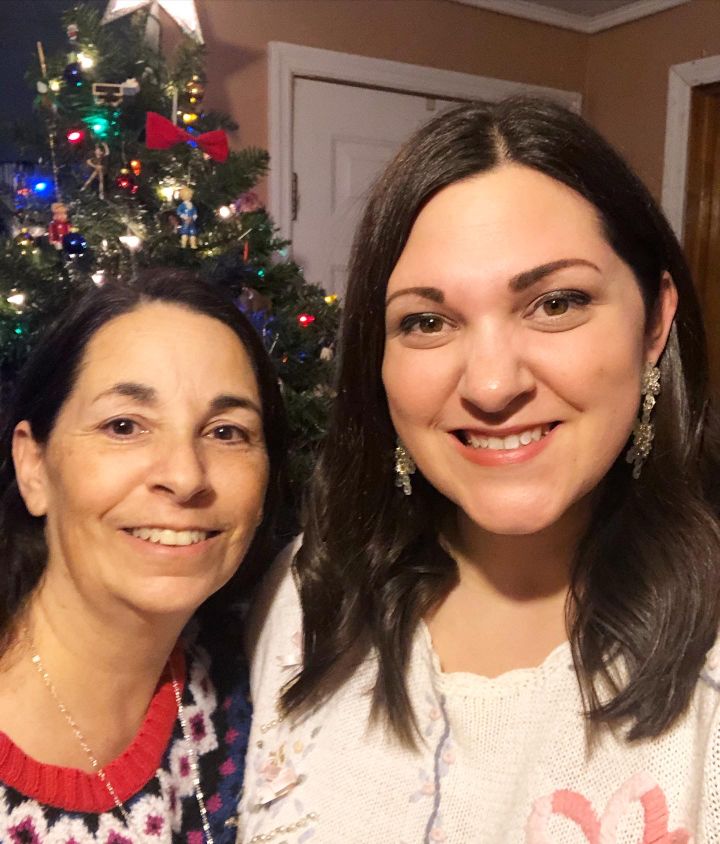 Amber's family lives in the mountains on the other side of Virginia near the small town where she grew up. The area is home to spectacular mountain views, rock formations and natural waterfalls. We love visiting at the holidays and making stops at favorite local restaurants, watching "It's a Wonderful Life" on Christmas Eve, playing with our nephews and enjoying her family's special version of White Elephant. We also try to visit her grandparents and extended family in New Jersey as often as possible, enjoying day trips to the Shore and New York City.
Everyone in our family, from grandparents to cousins, is thrilled at the prospect of us becoming parents by adoption. Their support has been humbling and we can't wait to share this experience with them.
From Us to You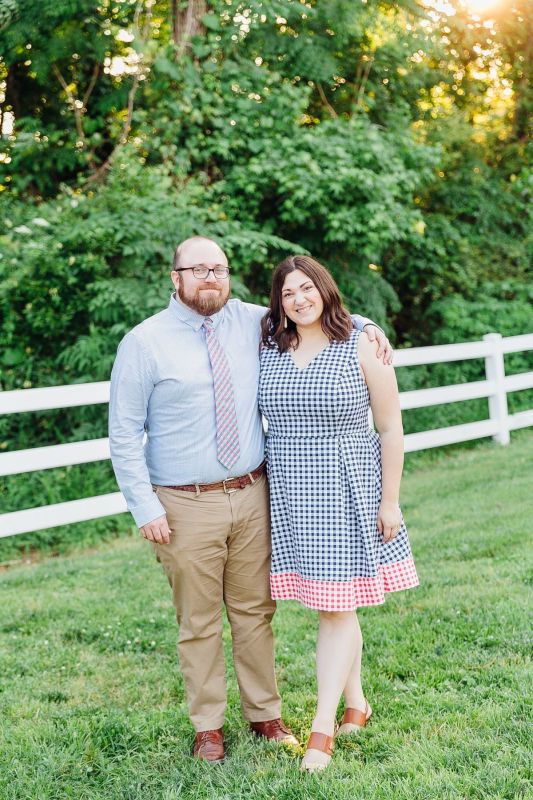 Thank you for reading our profile and getting to know us! We know you're facing a difficult decision and considering so many options. Know that we are thinking of you even though we haven't met and we're hopeful you feel supported and loved in this process. We'd like you to know with certainty that, if selected, we would do everything in our power to provide the happy life you're envisioning for your child.
We've been together for 15 years and married for 10. We've faced many ups and downs in our years together, and every hurdle we clear only makes us feel stronger in our marriage. We know we can offer a child love, laughter and support. We both are problem-solvers and no matter what challenge a child faces, we will work tirelessly to help them.
We've enjoyed making our house a home and taking on DIY projects to fix it up and personalize our space. A regular day in our house involves waking up and playing with our tabby cat, going to work and then coming home, where Sean makes dinner and we watch Jeopardy. On the weekends, we get together with friends, Amber experiments with baking and we enjoy area attractions, like festivals, museums and events. We love the idea of having new adventures with a kid in tow, such as make-your-own-pizza nights and playing in the backyard.
It's important to us that we raise a child to be proud of who they are, and that includes knowing you and celebrating their heritage. We would love to have an open relationship where we can keep in touch by sending letters, pictures and updates, having FaceTime calls and even possibly planning visits.
From the very beginning, we will find age-appropriate ways to teach them their story, about the amazing woman who brought them into the world, and how many people were invested in creating a beautiful future for them. Early on, we'll seek out childrens' books about adoption and find opportunities to introduce them to other children who have been adopted so they have peers who understand their unique experience. We know every stage of their lives will bring new questions and new feelings, and we are committed to supporting and loving them through it.
We feel very ready to share our love and life with a child. If entrusted to raise a child, we would make them the center of our world. We fantasize about afternoons spent dancing to music, coloring or playing outside, and evenings spent snuggling and reading stories at bedtime. We'll be their biggest cheerleaders and advocates. Our dream is to raise a child who knows how to go after what they want, work hard and be kind to all.
Sincerely,
Sean & Amber
Favorites
Actress
Charlize Theron
Meryl Streep
Author
Frank Herbert
Jane Austen
Book
Dune
Anne of Green Gables or Pride & Prejudice
Candy Bar
Butterfinger
Reese's Cup
Childhood Memory
Playing in the woods
Attending art camp every summer
Childhood Toy
Legos
My "Kid Sister" doll
Children's Book
Goosebumps
"Fudge-a-Mania" by Judy Blume
City
Washington D.C.
New York City
Classic Movie
Blade Runner
"Breakfast at Tiffany's"
Color
Orange
Robin's Egg Blue
Day of Week
Wednesdays
Saturday
Dessert
Apple Pie
Ice Cream
Disney Movie
Tron: Legacy
The Little Mermaid
Dream Car
Classic Jeep
Volvo station wagon
Dream Job
Investigator
Interior Decorator
Dream Vacation
Iceland
Road trip through France
Family Activity
Movie nights
Exploring!
Flower / Plant
Redwood trees
Hydrangea
Form of Exercise
Hiking
Zumba and yoga
Fruit
Grapes
Honeycrisp apples
Game
Hide and Seek
Telestrations
Holiday
Thanksgiving
Fourth of July
Holiday Song
Silent Night
"White Christmas" by The Drifters
Holiday Tradition
Eating mashed potatoes
Visiting Busch Gardens Christmas Town
Ice Cream
Cookies and Cream
Mint Chocolate Chip
Junk Food
Cookies
Oreos or Cape Cod Chips
Leisure Activity
Video Games
Binging TV
Magazine
Entertainment Weekly
Entertainment Weekly
Memory with a Child
When my best friend's son "helped" me through a slide at the playground
Taking my friend's daughter to see "The Nutcracker" the first time
Memory with Spouse
Walking Amber home the night we met
Running into each other in the ice cream aisle at the grocery store without talking about it beforehand. Meant to be!
Movie
Inception
When Harry Met Sally
Movie Munchie
Hot Tamales
Sour Patch Kids
Movie Quote
Do or do not, there is no try - Empire Strikes Back
When you realize you want to spend the rest of your life with somebody, you want the rest of your life to start as soon as possible.
Movie Type
Science fiction
Comedy
Musical
Les Miserables
Hamilton
Musical Group
Lord Huron
Too many to pick, but The Beatles are timeless
Olympic Event
Downhill Skiing
Figure Skating and gymnastics
Personal Hero
Abraham Lincoln
Nora Ephron
Poet
Walt Whitman
Emily Dickinson
Quality about my Spouse
Her sense of humor
Patient, intelligent and kind
Quote
Do I contradict myself? I am large, I contain multitudes. - Walt Whitman
The needs of the many outweigh the needs of the few. - Spock
Restaurant
Red Lobster
Taste, a local sandwich spot
Sandwich
Grilled turkey with ciabatta
Croissant with ham, apples, swiss and house dressing
Song
Ion Square by Bloc Party
"Brown-Eyed Girl" by Van Morrison
Sport to Watch
Football
Figure Skating
Sports Star
Alex Ovechkin
Simone Biles
Sports Team
Washington Capitals
Subject in School
History
English
Superhero
Wolverine
Wonder Woman
Thing to Cook
Spaghetti Bolognese
Macaroni and Cheese
Time of Day
Mid-morning
Dusk
Tradition
Annual camping trip with friends
Picking pumpkins in the fall
TV Show
Star Trek: The Next Generation
Succession, Mad Men
TV Show Character
Kramer from Seinfeld
Liz Lemon (30 Rock)
Type of Music
Indie rock
Alternative/Indie
Vacation Spot
Ocracoke, N.C.
Ocracoke, N.C.