1-800-ADOPTION
Thank you for viewing our profile
If you would like to learn more about us, please call 1-800-ADOPTION (2367846), fill out the form at the bottom of our on-line profile page, or email us at bp_information@americanadoptions.com.
To revisit our on-line profile page and view our profile video at American Adoptions, simply use your mobile phone to scan the QR code on the right. We are looking forward to hearing from you!
Frank & Alicia
Hi, we are Alicia and Frank! We are so excited to be a part of this adoption journey and look forward to sharing our life with a child. We know this decision will take a great amount of trust and we hope to earn that as you get to know us better. Thank you for taking the time to get to know us and we look forward to the journey that lies ahead!
About Us
Job
Federal Employee; Photographer
Benefits Specialist (Part-Time); Photographer
Education
Master's Degree in Public Administration
Master's Degree in Human Resources
Relationship
Legally Married
Our Lifestyle
We try to live our life surrounded by the people we love, focused on making memories and having experiences together. One of our biggest joys in life is being able to travel and explore the world together. We try to take at least one big trip each year and also spend a few long weekends away. In 2019, we were able to spend two weeks in Italy touring multiple cities, eating good food and learning about their history and culture. We also love our national parks and try to explore a new park each year as well.
In between adventures you can find us curled up on the couch most evenings, watching one of our favorite shows or movies. We share household responsibilities, talk about our day, cook together and dance in the kitchen. We like to live an active lifestyle and eat healthy, organic foods. Frank enjoys running and Alicia loves taking spin classes.
On weekends we like to get outside; visit with family and friends; have play dates with our nieces and nephews; host summer barbecues; hangout downtown and find new, fun things to experience! Frank enjoys camping and fishing. Alicia enjoys hiking in the mountains and beach days. We recently inherited a camper and can't wait to take it on the road. We enjoy participating in each other's favorite activities and can't wait to share them all with a child.
Qualities We Love, Admire and Respect in Each Other
Alicia About Frank: Frank is so full of life and adventure! He fills every day with hope, excitement and fun. He is strong, yet gentle; hard-working, yet knows how to relax and enjoy the moment. He is extremely loving, supportive and sentimental. Frank always puts others before himself. With encouragement, he can help you out of your comfort zone when needed. He is a fun-loving and favorite uncle. I am incredibly lucky to have him by my side through life's ups and downs. I can't wait to see him as a father someday; I know he is going to be incredible.
Frank About Alicia: Alicia is the most caring and compassionate person I have ever known. She is continuously looking for ways to help others and puts others needs before her own. She wears her heart on her sleeve and will be the first to stand up for those in need. She loves the little things in life and every time I see her smile my heart skips a beat. She will never shy away from adventure and is the best at keeping me on my toes. She is also my rock, supporting me through life's hard times. I am so grateful to spend all of life's moments with Alicia and I'm so excited to become a parent with her through adoption.
Our Family Traditions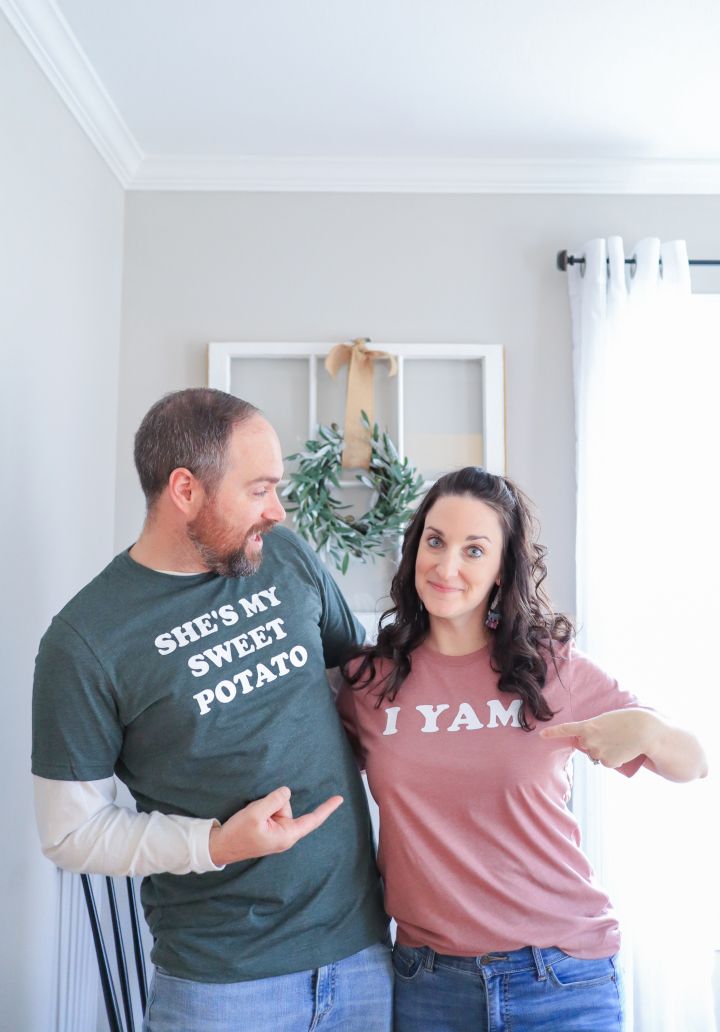 We both grew up in families that had a lot of traditions. Some of them were linked to our heritage and others were created together with our individual families. Some of our favorites include: traveling and learning about other cultures; spending a week at the beach each summer with Frank's family; summer barbecues on the back deck and apple picking/baking weekends with Alicia's family; enjoying football Sundays with wings when our teams are playing; hosting our families on Thanksgiving and braving the Black Friday shopping scene together; watching Hallmark Christmas movies, decorating the tree and extending the holiday season for as long as we can. Each year ending with Christmas celebrations with each of our families. We look forward to sharing these traditions with a child and creating new traditions as a family of three!
Photos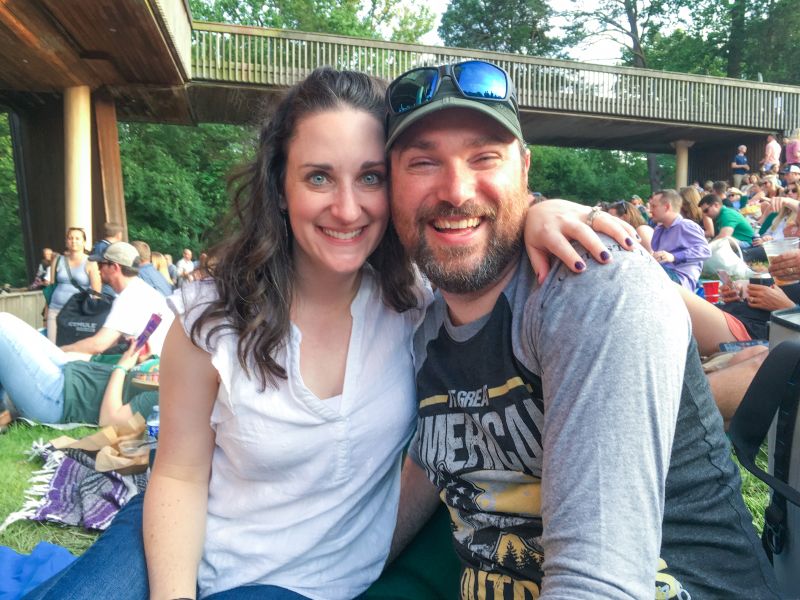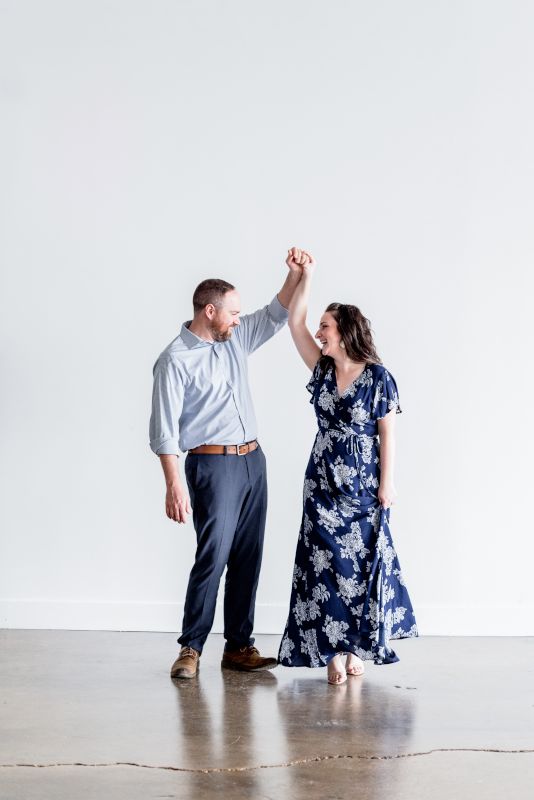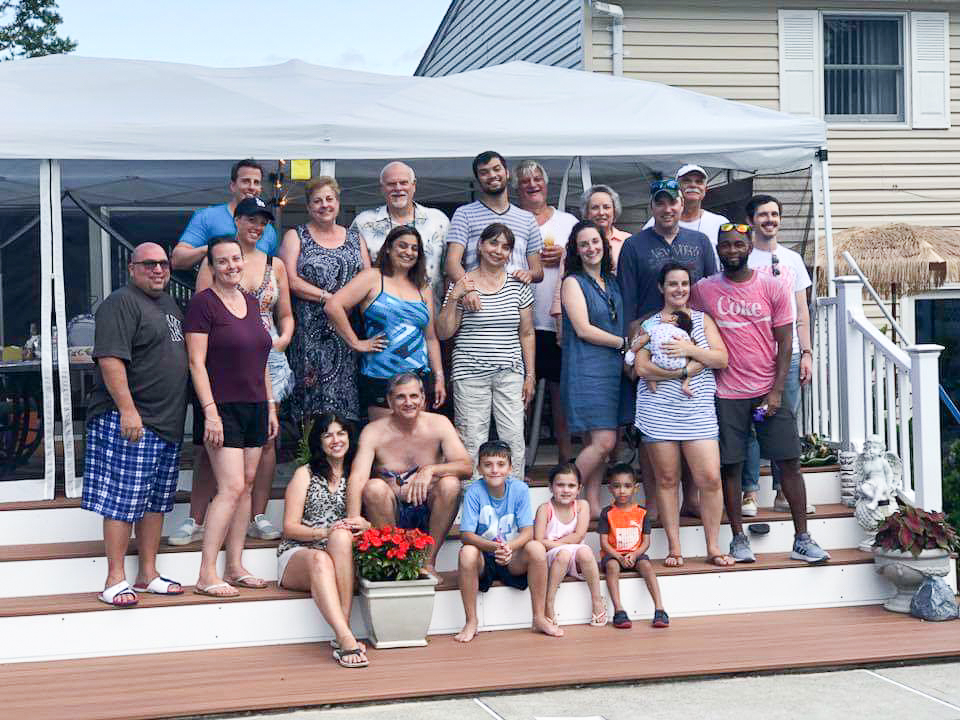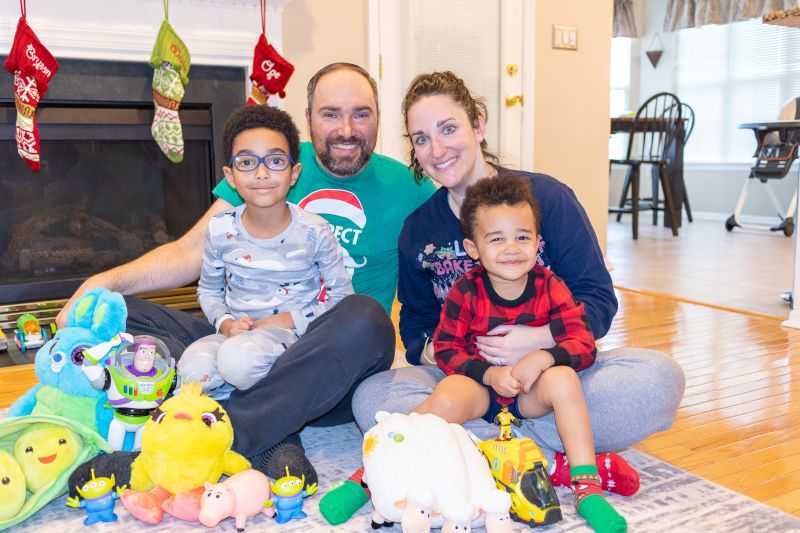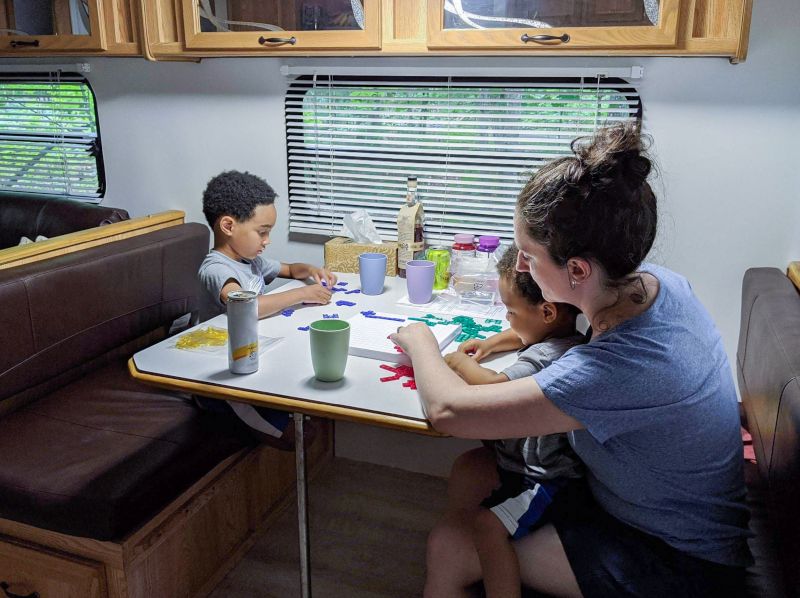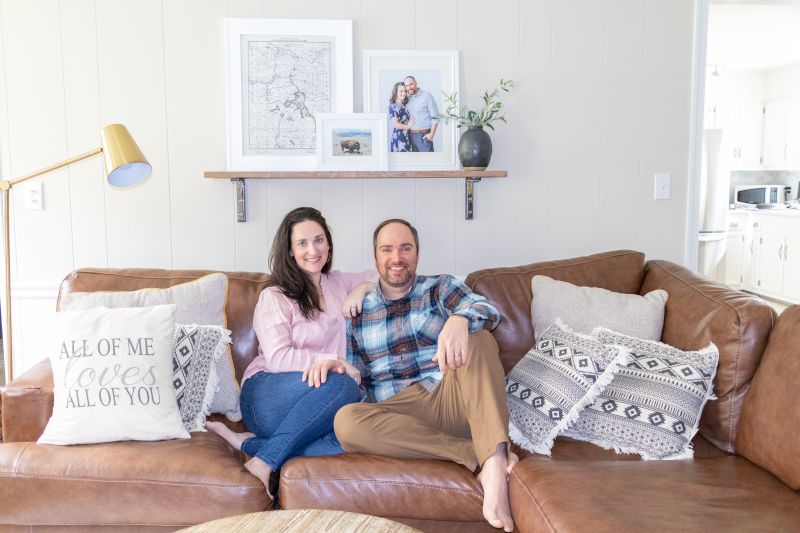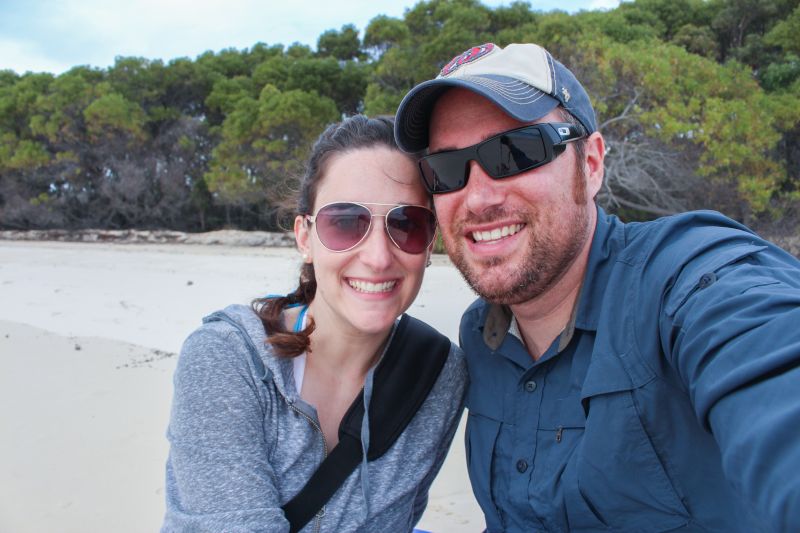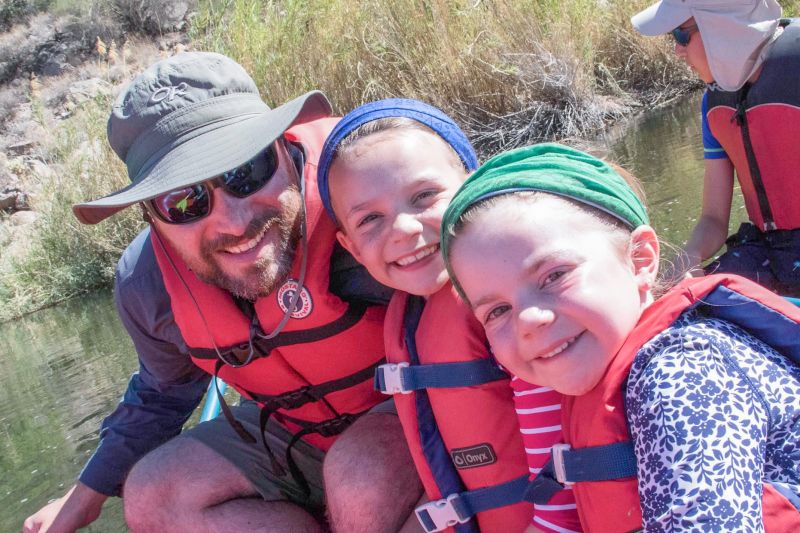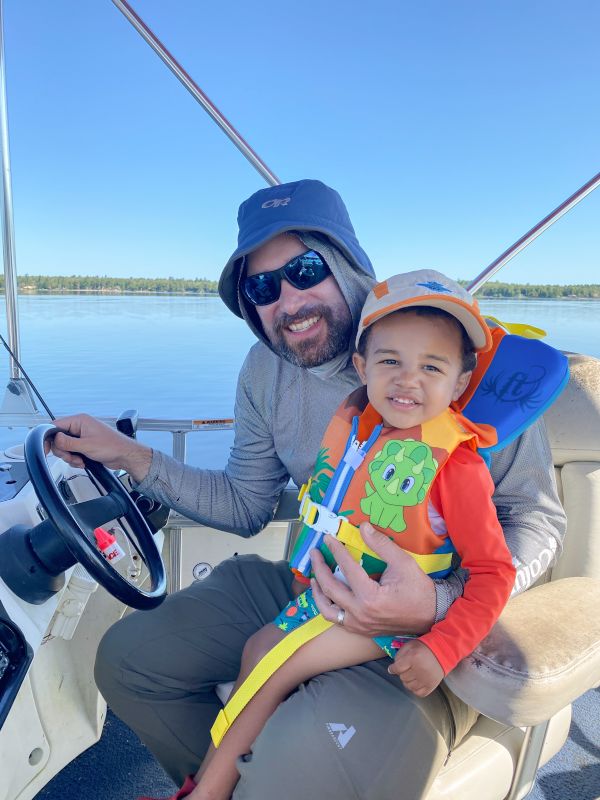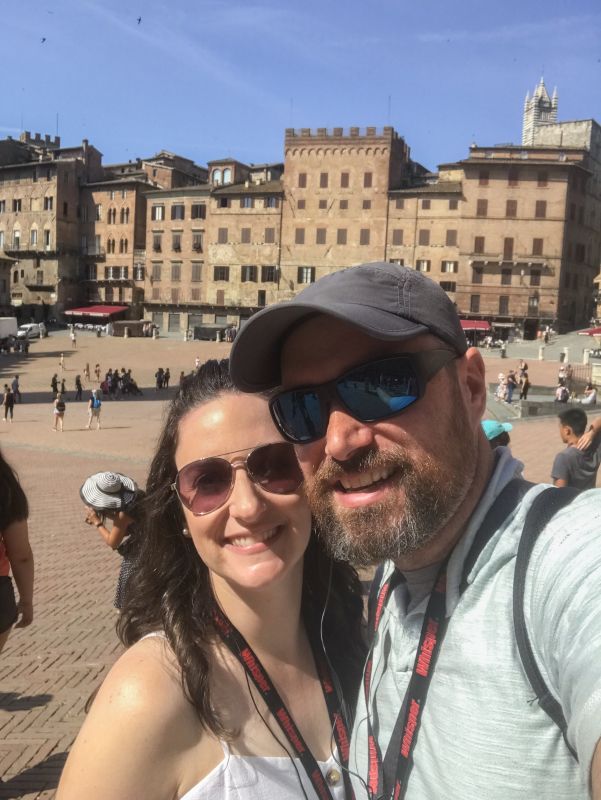 ×
1 / 12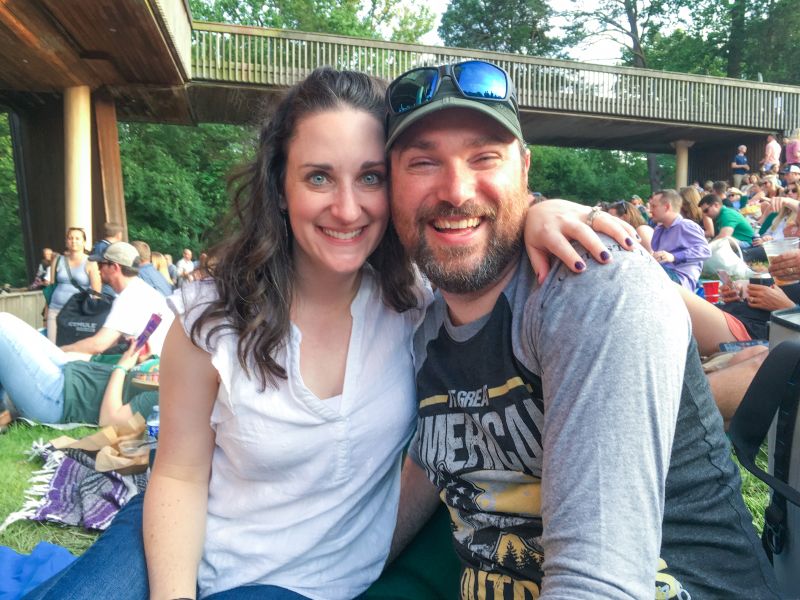 2 / 12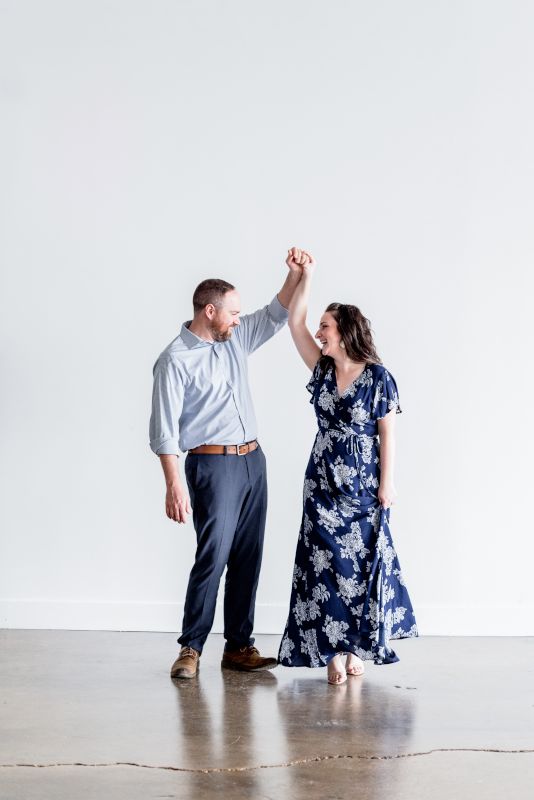 3 / 12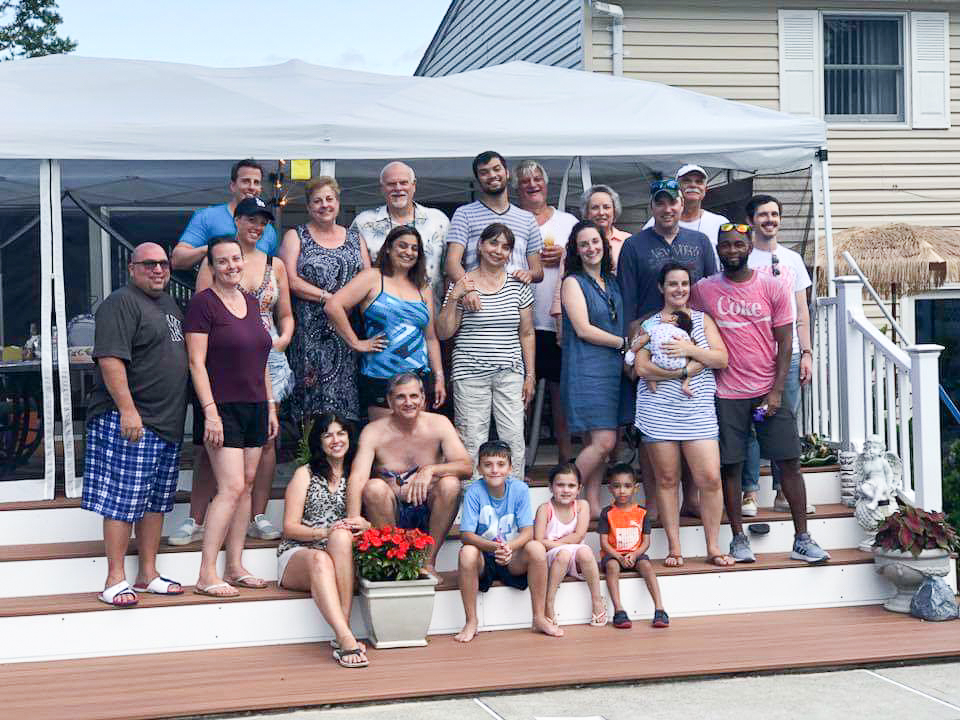 4 / 12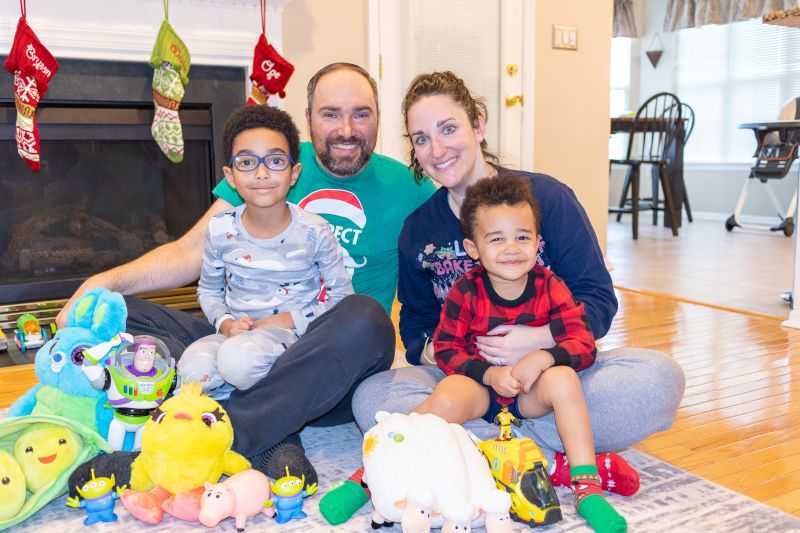 5 / 12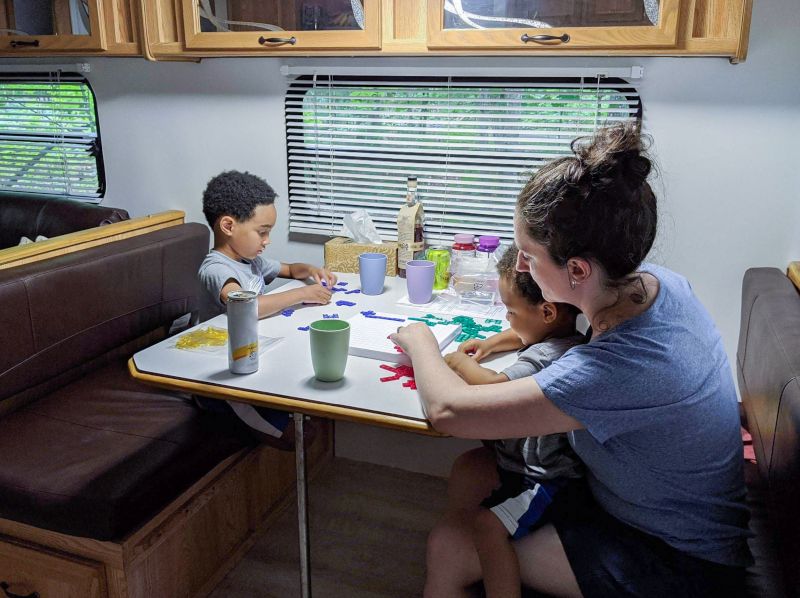 6 / 12
7 / 12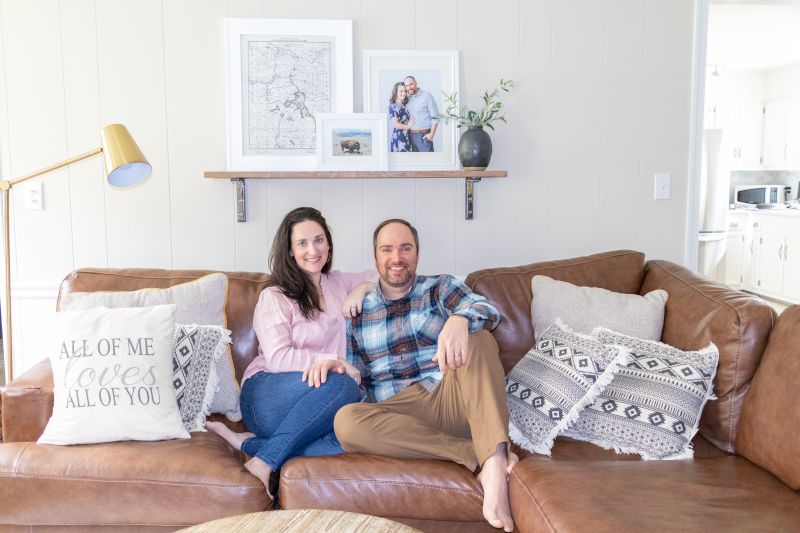 8 / 12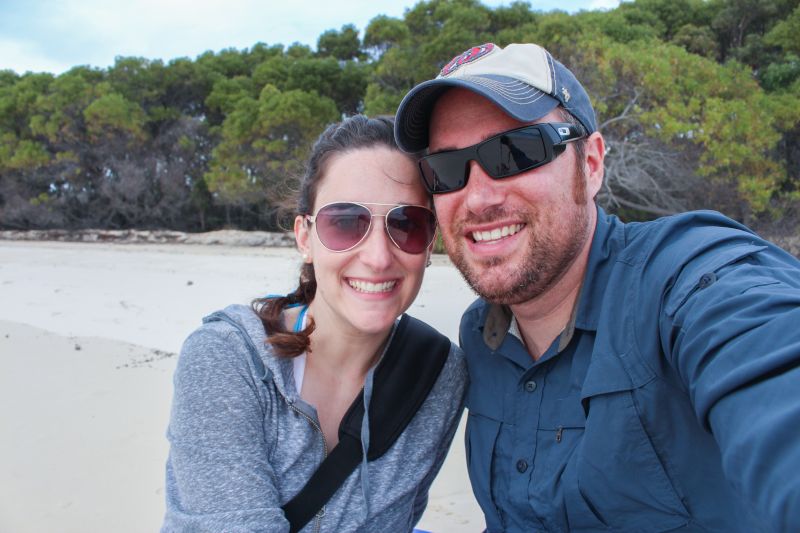 9 / 12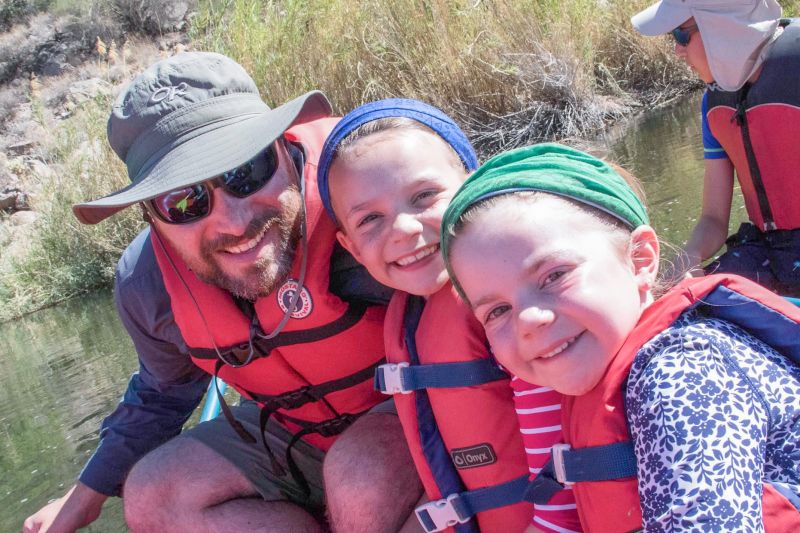 10 / 12
11 / 12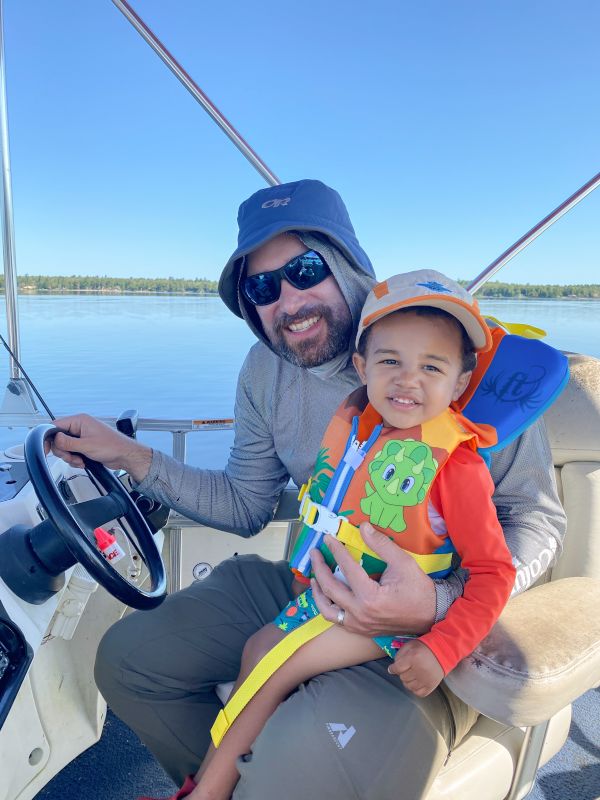 12 / 12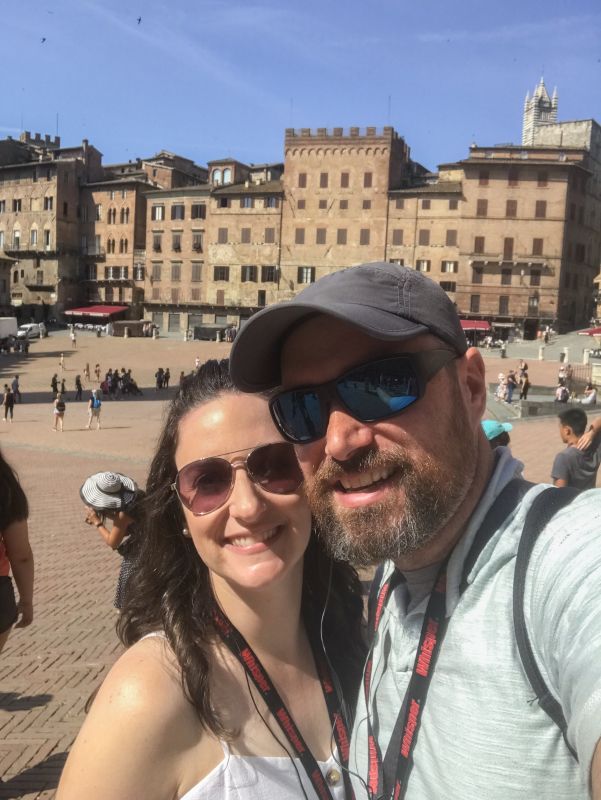 ❮
❯
Our House and Neighborhood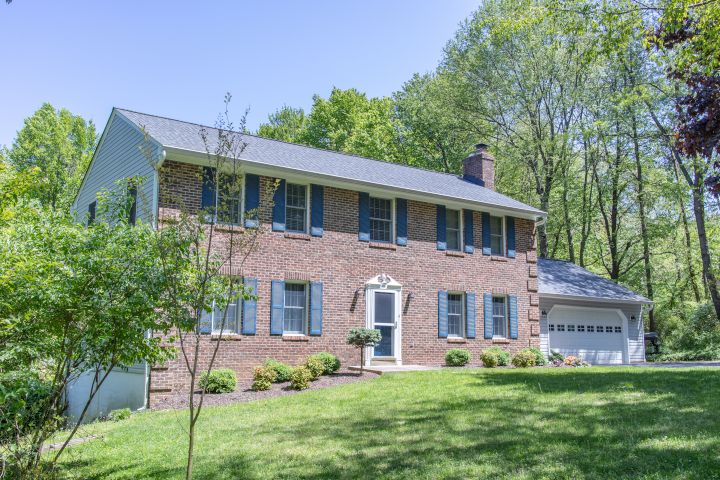 When we began searching for our forever home we knew we wanted a friendly neighborhood, a great school district, and room for our family to grow and play. We finally found our perfect home in a quiet, rural neighborhood in Maryland. Our area has an urban-meets-country feel. We are close enough to both a cute downtown with tons of activities and the rural mountains with outdoor adventures. Our town has restaurants, shops, parks and playgrounds, a famous Christmas parade and multiple fairs, festivals and cultural events throughout the year.
Our house is a two-story home located on a quiet street ending in a cul-de-sac. We have a big yard and our child will have its own room and play area. Our favorite spots within the home are: our cozy family room and our screened in porch. We enjoy movie nights snuggled up on the couch and three seasons of fresh air and social gatherings on our backyard porch.
Our neighborhood has plenty of trees and wooded areas giving us an oasis of green from spring to fall. The neighbors are friendly and there are children of all ages being raised here. Most days families walk and play around the neighborhood; and take turns hosting barbecues, bonfires and get-togethers. The school district is highly rated and our community is very safe. Our elementary school is less than a mile away and the middle and high schools are only a short drive. We imagine it will be a very special place to raise a child.
Our Extended Families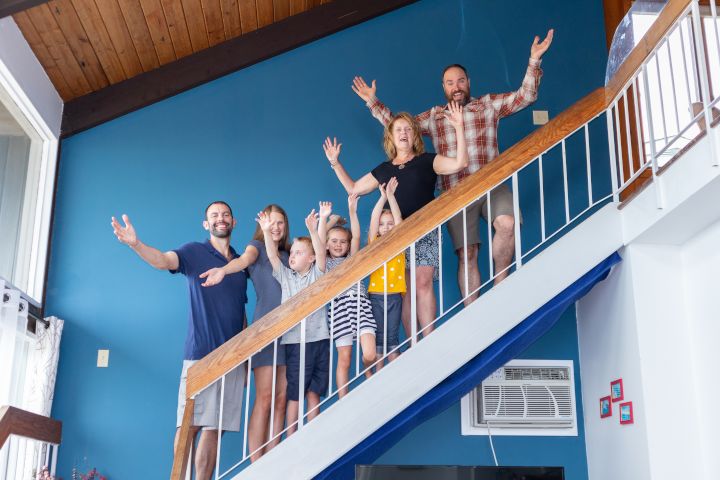 We both grew up very close to our families; Alicia in New Jersey and Frank in Pennsylvania. Our families are everything to us and even though we are separated by a few states, the distance makes the time we get to spend together even more meaningful. We try to visit our families as much as possible and love that technology can keep us connected during those times we cannot be together in person.
Alicia and her sister are very close and she has loved having the privilege of being there for so many of the big and small moments for her two nephews. They both love their Auntie "Eeesha" and their little faces light up when they see her enter the room or call for a video chat. They have fun reading books, playing games together and having dance parties! Frank also has one sister in addition to two nieces and a nephew. Even though they live the furthest away, the kids adore him and love spending time with Uncle Frank during beach vacations, visits to amusement parks and fall festivals. There is always a lot of fun and laughs when Uncle Frank is around!
When we told our families about our adoption decision, they were beyond excited! We know that they will be an incredible support throughout the child's life. Everyone is hopeful that our journey will bring a new little one into our loving family and they are ready to welcome this child with open arms.
From Us to You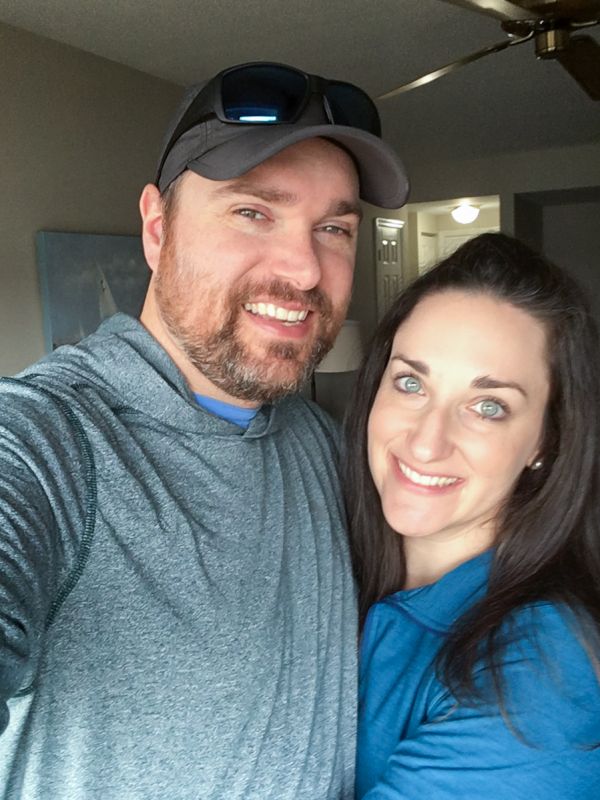 Thank you for taking the time to learn a little bit about us and for considering adoption for your child. We know it was probably an emotional journey that led you here. We have taken an emotional path to get here as well.
We met through a mutual friend eight years ago. Our friendship and a mutual love for living life to the fullest grew into a loving relationship. In our eight years together, we have built a strong marriage and a wonderful friendship. We have been through a lot in a short amount of time, but we believe that all of that has led us to this moment right now. To welcome a child into our lives would be the ultimate blessing and a dream come true.
Being an aunt and uncle has shown us the joys of watching a child learn and grow. We have dreamt of having our own child to share in the many joys and milestones of life. We have also dreamed of sharing our traditions and our love for travel and adventure with our child, as well as create new traditions and memories as a family. With Frank's adventurous, fun-loving spirit and Alicia's compassionate and thoughtful personality, we believe we can provide a loving, stable and happy home for a child.
We grew up with the joy of family all around us, and we want to give that same gift to our child. Our parents were role models of loving, supportive and nurturing parents and our siblings have grown up to be incredible parents themselves. Our entire family is waiting for a baby with open arms! We also have a community of friends and neighbors who will be a part of this child's story. We want you to know that you will be a part of your child's story, too. We know adoption is about love and this act of love will be an incredible gift to our family. We will make sure that our child knows that and knows about you.
We know parenting is a journey with both ups and downs and we have learned how to face challenges together as a team. We plan to parent as a team as well. We have so much love to give and are excited to be adoptive parents! We look forward to seeing our child smile, learn new things and enjoy the best things this life has to offer.
You can be confident and know in your heart that if you choose us, your child will be loved with all our hearts and we will do everything within our means and ability to give your child a wonderful life. You can also be confident in knowing that not a day will go by that we won't be eternally grateful for this incredible gift to our family. We will work every day to be worthy of the trust you have given us. We will also be especially honored to share your child's life with you through letters, emails, photos and in-person visits.
It has been a long, heartbreaking journey for us to start a family, as I'm sure it is for many others that you are considering to raise your child. But what you can expect from us is that we are ready. Ready to raise a child with love and compassion; ready to give a child happy memories and adventures; ready to embrace openness and family in whatever form makes you most comfortable; and most of all, we are ready to be parents.
We are truly grateful that you have taken the time to read our profile. We wish you courage and strength in making your decision and comfort in knowing that whatever you decide, you've done it with love.
XO -
Frank & Alicia
Favorites
Actor
Will Ferrell
Gerard Butler
Actress
Jennifer Garner
Emma Stone
Author
David Baldacci
Colleen Hoover
Book
The Winner
Tuesdays with Morrie
Candy Bar
Black licorice
Twix
Cartoon
Family Guy
Growing up I was more interested in watching Mr. Rogers than cartoons.
Childhood Memory
First trip to Disney World with my family
Ski trips with my family
Childhood Toy
Transformers
Pound Puppy and Barbies
Children's Book
Llama Llama Goes Camping - A favorite to read to our nephews.
Goodnight Moon
City
Arlie Beach, Australia
Rome, Italy
Classic Movie
The Goonies
White Christmas
Day of Week
Saturday
Friday
Dessert
Italian pastries
Brownies
Disney Movie
Cars
Lilo & Stitch
Dream Job
Travel photographer
Travel Photographer
Dream Vacation
Cross-country trip in a RV
A trip around the world
Family Activity
Traveling
Traveling
Flower / Plant
Lavender
Lilac
Form of Exercise
Trail running
Spin class
Holiday
Christmas
Christmas
Holiday Song
White Christmas - Bing Crosby
All I Want for Christmas -Mariah Carey
Holiday Tradition
Christmas Eve church and dinner with family
Christmas Eve church and dinner with family
Ice Cream
Chocolate chip mint
Chocolate
Junk Food
Chips and salsa
Cookies or Cookie Dough
Leisure Activity
Fishing & camping
Hiking & watching Hallmark movies (not at the same time!)
Magazine
Outdoor Magazine
Magnolia Magazine
Memory with a Child
Walking my nephew into the hospital room to meet his newly born sister.
Teaching my first nephew how to say Papa (in reference to my dad).
Memory with Spouse
Honeymoon in Australia
Taking him to my favorite National Park (Yellowstone)
Movie Munchie
Chips and salsa
Popcorn
Movie Type
Comedy or Action
Romance or Comedy
Musical
Rock of Ages
Million Dollar Quartet
Musical Group
The Doors
Elvis Presley
Olympic Event
Skiing
Ice skating
Personal Hero
My wife
My mom
Play
Rock of Ages
Jersey Boys
Quality about my Spouse
Her integrity
His big heart
Quote
"Dance like no one is watching and love like it's never going to hurt."
"Live for the moments that you can't put into words."
Restaurant
Mexican
Mediterranean
Sandwich
Italian sub
Hummus and arugula
Shopping Store
Any outdoor products store
Loft
Song
Too many favorites!
There are so many!
Sport to Play
Soccer
Field Hockey
Sport to Watch
Football
Football
Sports Star
Patrick Mahomes
Sports Team
Steelers
E-A-G-L-E-S...EAGLES!!!
Subject in School
Sociology
English
Thing to Cook
Anything on the grill
Anything Frank cooks!
Time of Day
Dusk
Early evening
Tradition
A week at the beach with my family each summer
Apple picking/baking weekends with my family each fall.
TV Show
Schitt's Creek
Gilmore Girls
Type of Music
Classic Rock
I love all types of music (pop, country, rock, oldies)
Vacation Spot
Anywhere in a tent
Anywhere in the mountains or on the beach
Get in Touch
Provide more information, so American Adoptions can connect you with this family.
---