1-800-ADOPTION
Thank you for viewing our profile
If you would like to learn more about us, please call 1-800-ADOPTION (2367846), fill out the form at the bottom of our on-line profile page, or email us at bp_information@americanadoptions.com.
To revisit our on-line profile page and view our profile video at American Adoptions, simply use your mobile phone to scan the QR code on the right. We are looking forward to hearing from you!
David & Leslie
Welcome! We are grateful and honored that you are considering us. We are ready, excited and will treasure the experience of being parents. As you learn more about the love we have for each other and how we have prepared for a little one, we hope to learn more about you as well. We know the decisions you face are difficult. May peace and courage be your guide on the road ahead.
About Us
Job
Lead Software Developer
Physician
Education
Bachelor's Degree in Computer Science
Doctor of Medicine
Relationship
Legally Married
What It Means to Become Parents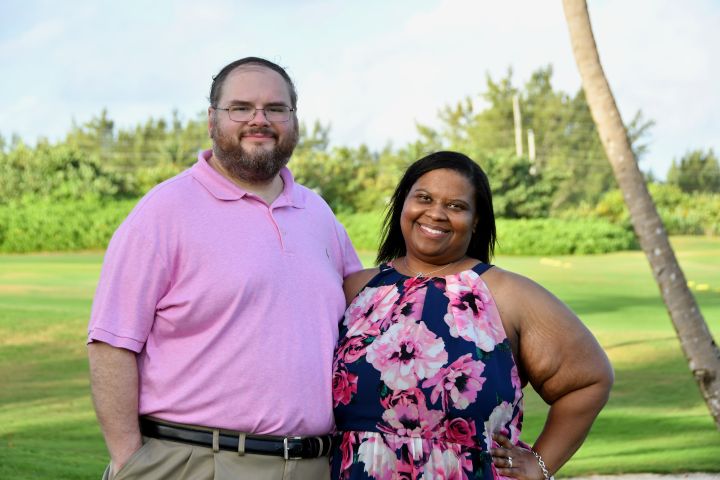 Every day, Leslie works with children and families. What she knows for sure is that parenting is tough. Being a good parent means that one should provide structure, rules, and consistency, but be willing to toss all of it aside if the moment calls for it. Ultimate flexibility. Parenting is also simply taking joy in the moment.
So what type of parents will we be? We plan to instill morals and values so that our child can make good decisions when we are not there. Our child will not question our love even when expectations are not met.
We will travel, offer the opportunity to join Boy/Girl Scouting (as we did as children), and be active church members, including Vacation Bible School. We will stress the importance of education and if there are learning difficulties, we will get the necessary help. We will ask only for best efforts and we will always love our children as ourselves.
Qualities We Love, Admire and Respect in Each Other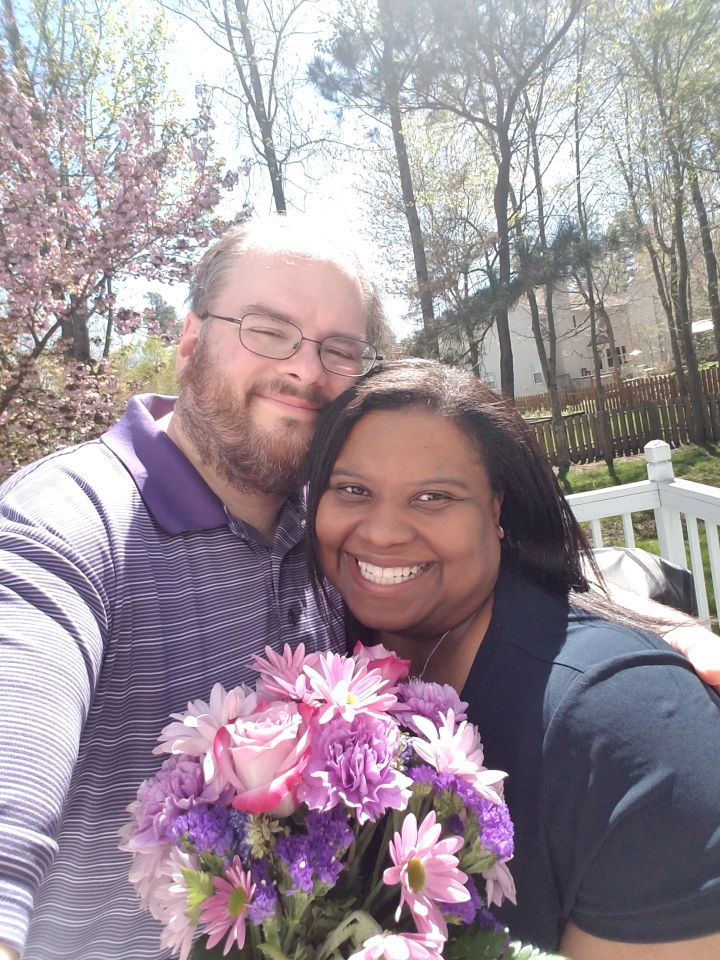 Leslie About David: From the moment I met David, he has had a kind, giving, nurturing spirit. He is that person who right away feels familiar and puts you at ease. David is great with kids and loves being an uncle to his niece and nephews.
David is fiercely loyal and has a strong sense of family and community. He is patient in his role as a caregiver to his mother. He honors his commitments and makes me raise the level of my game. David always "runs early." He simply does not let me down.
David has been at his job for 21 years and I've watched him "father" the younger programmers, by making certain that they are doing well and keeping them on track.
Davie About Leslie: I felt instantly comfortable with Leslie the first time we met. It was as though we had known each other for years. She was kind, understanding, and patient. Leslie and I quickly found that we had a shared love of family and a desire to raise a large family together. I admired how close she is to her extended family and felt instantly welcomed as its newest member.
When I think of what I love about Leslie, I think of:
Her compassion. She spends her day caring for others and has a genuine interest in their well-being. Her faith. Leslie's faith inspires her to be a loving and giving person. She has worked at community clinics and run community health fairs. Her love of travel. She has always loved to travel both to relax and to gain new experiences and that's a love that we share together.
Our Professional Lives
Leslie is a physician specialist who works with children. She is grateful for the privilege of helping families and being able to shepherd the growth and development of kids Her position allows her to be a source of support for families through the difficult times as well as the triumphs. Though her job may involve treating families experiencing trauma, the joys of a child improving make it worthwhile. During downtime, she has been known to draw pictures (not very well) and play tic-tac-toe with the kids! Her career has cemented her determination to be a loving mother.
David is the lead programmer at a small local company, assisting companies with the implementation of their financial systems. His job affords him flexible hours and the opportunity to work from home from time to time. He enjoys mentoring the younger programmers and interns, taking a personal interest in seeing them grow as programmers and as people. He is fascinated by technology, enjoys playing with the latest gadget, and hopes to instill a sense of wonder and awe in his children.
Photos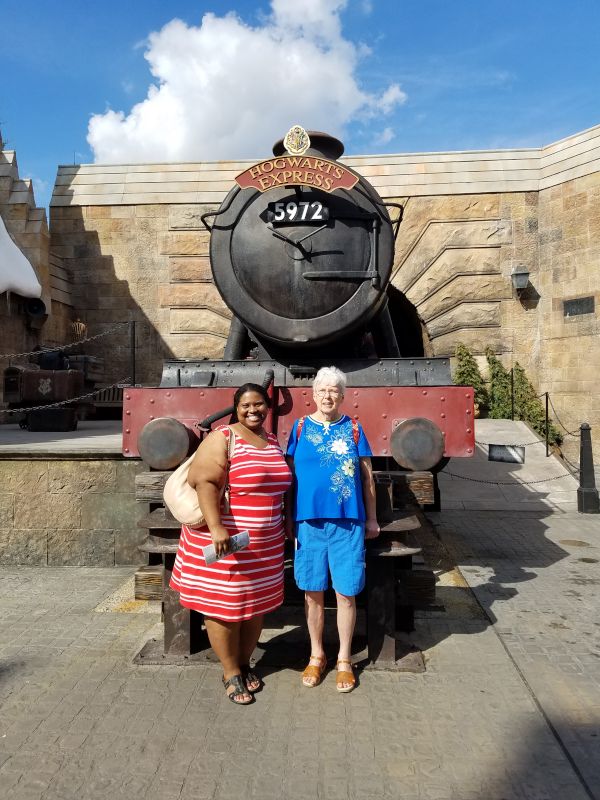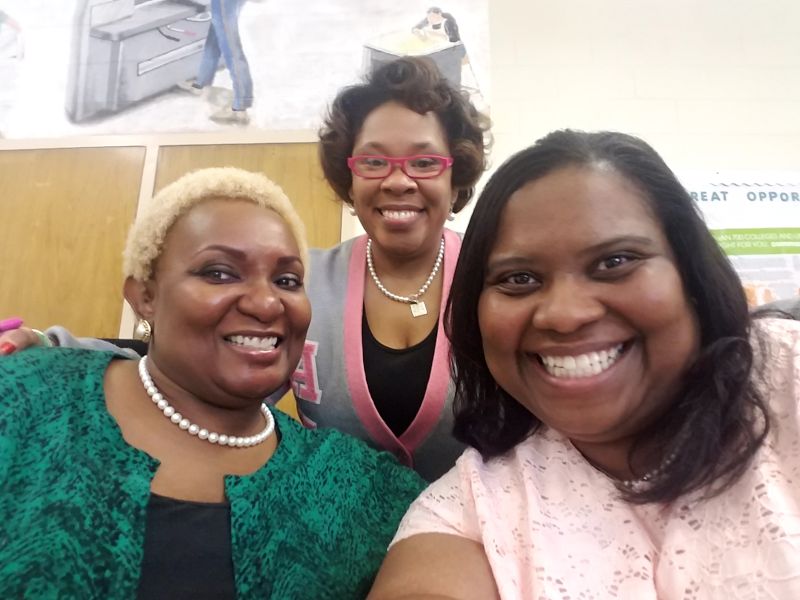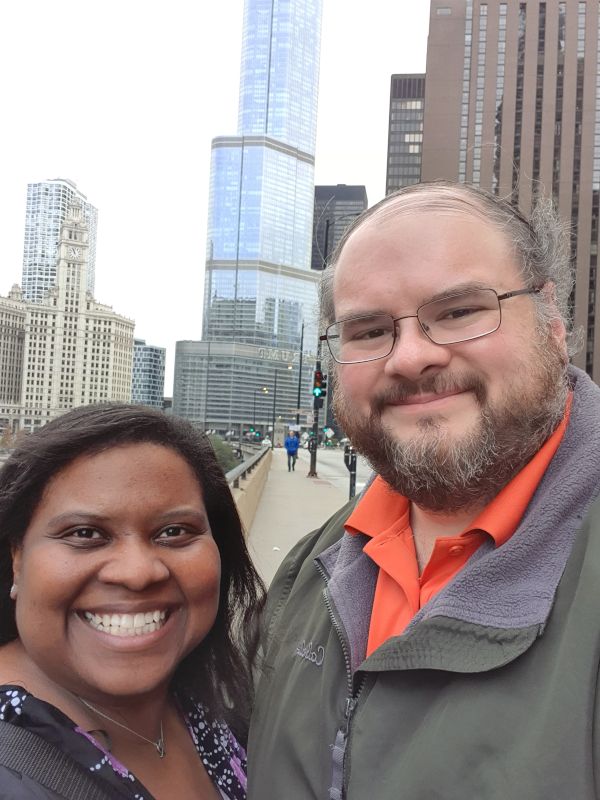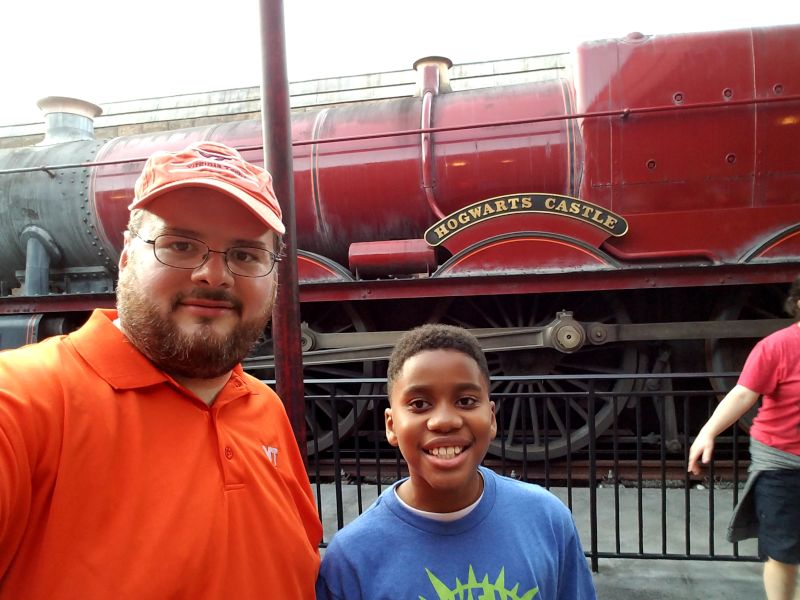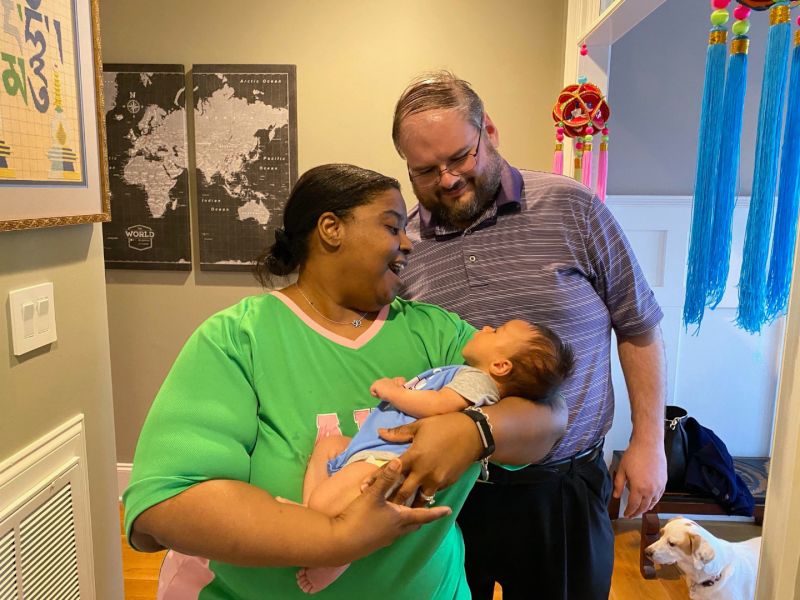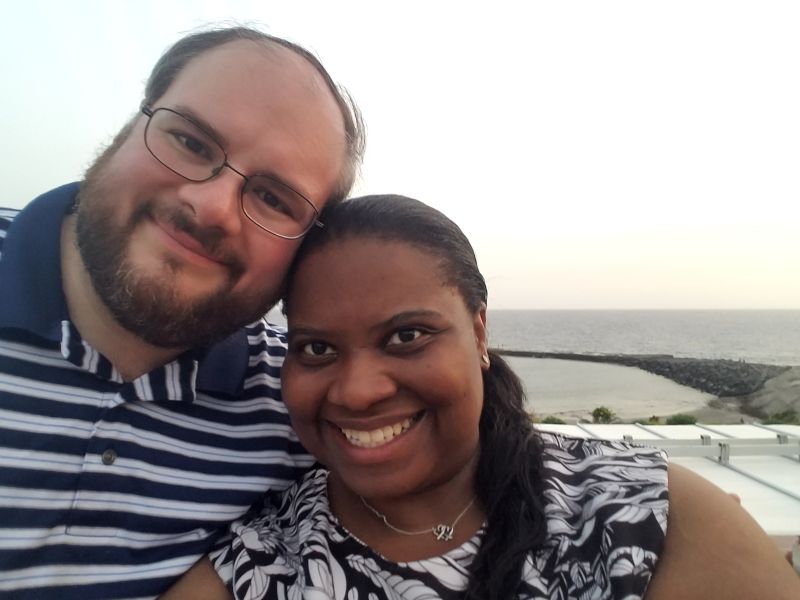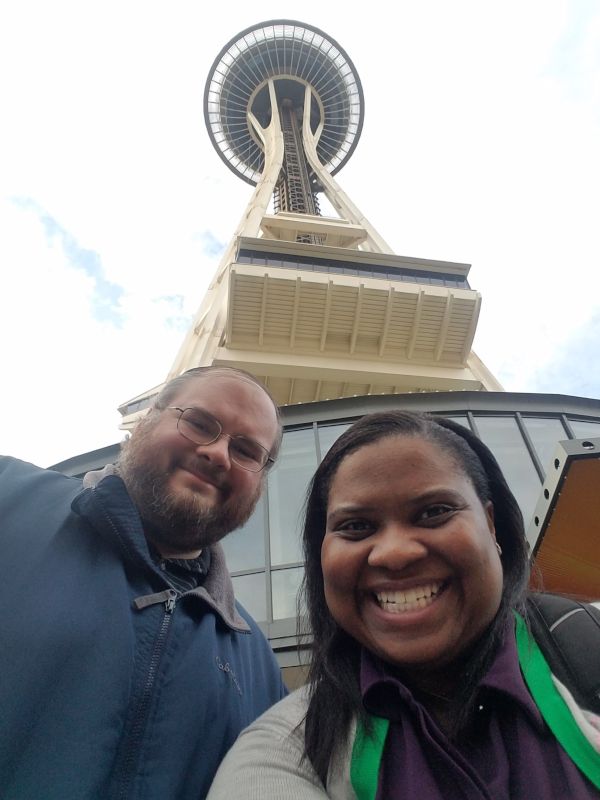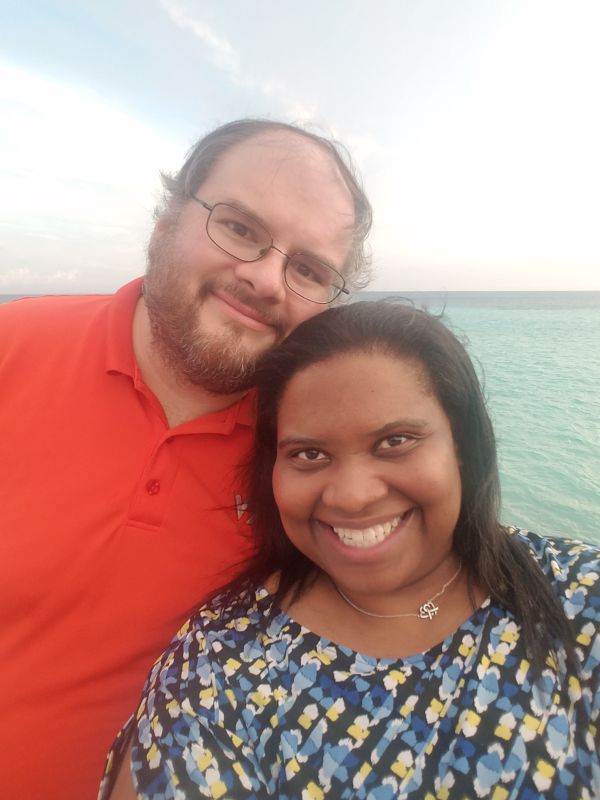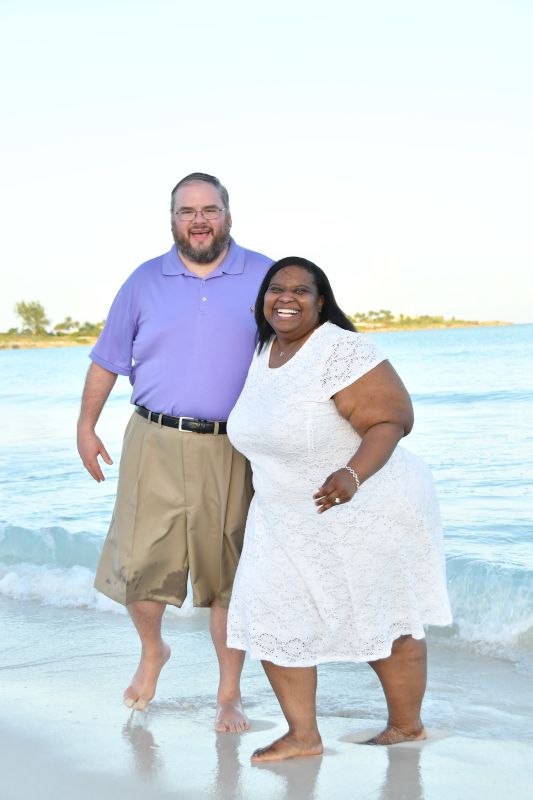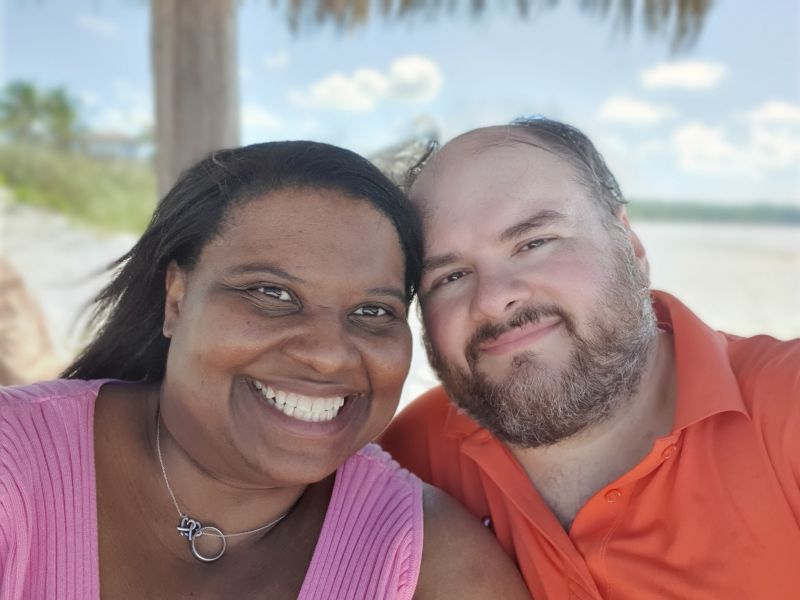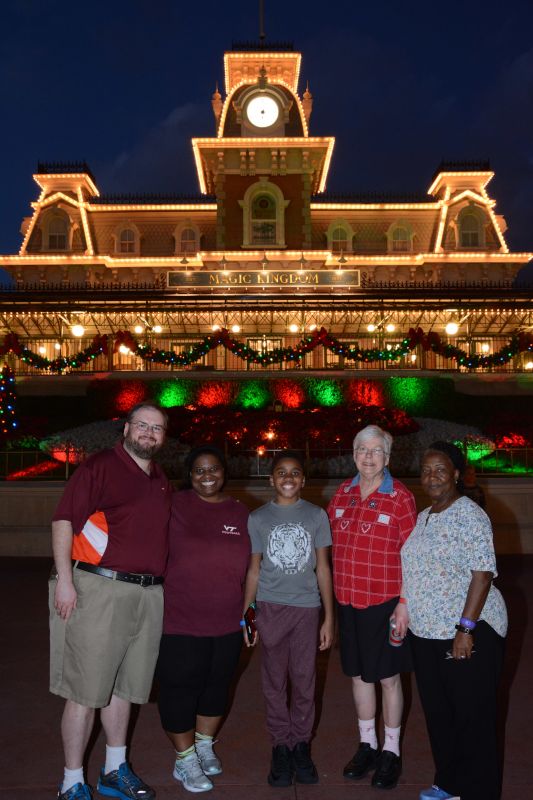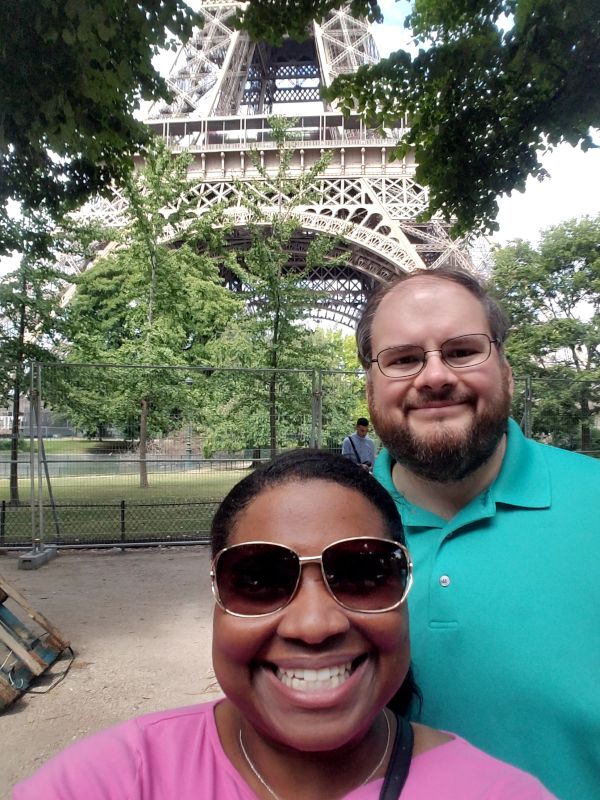 ×
1 / 12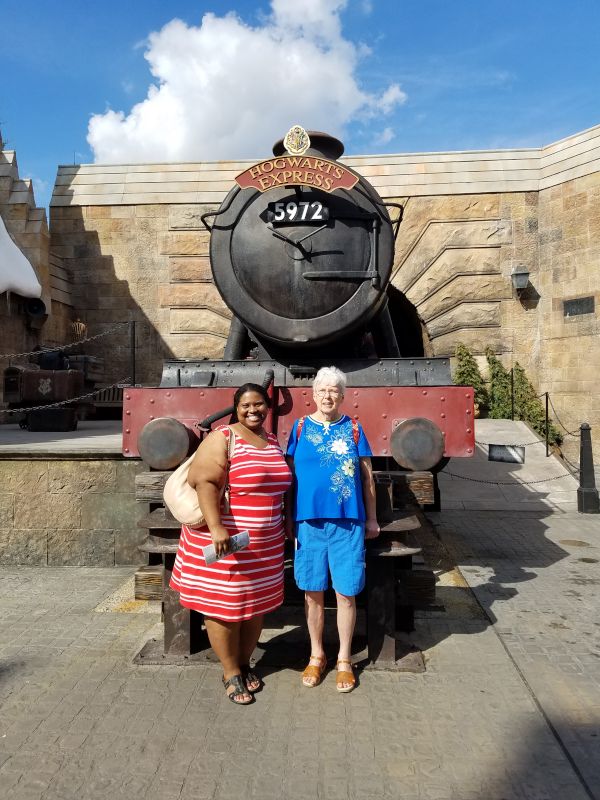 2 / 12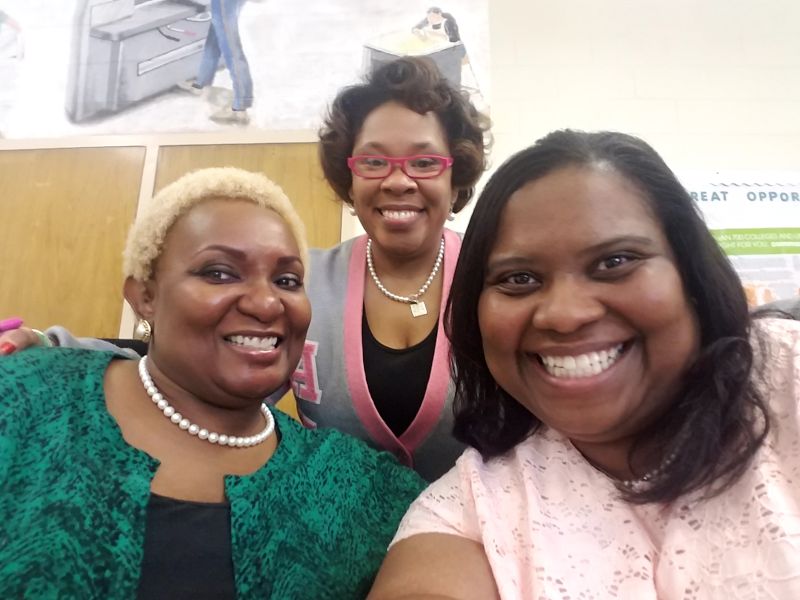 3 / 12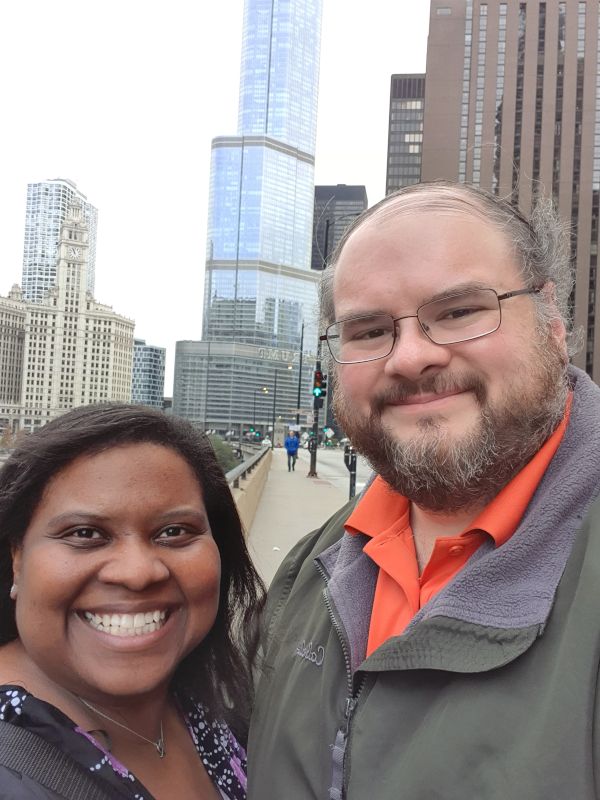 4 / 12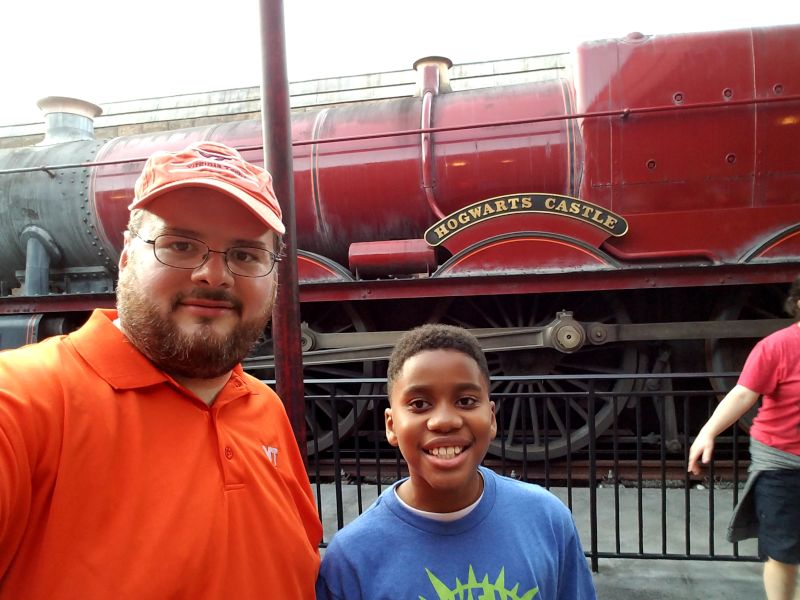 5 / 12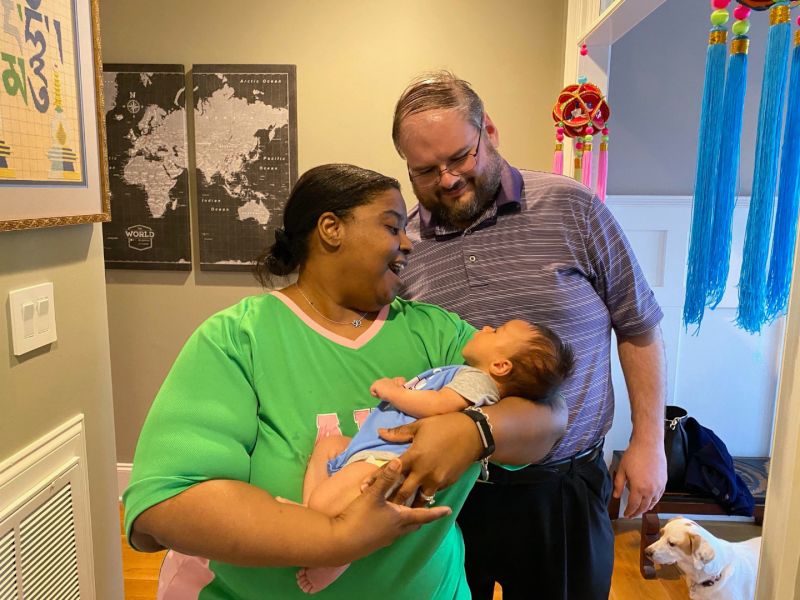 6 / 12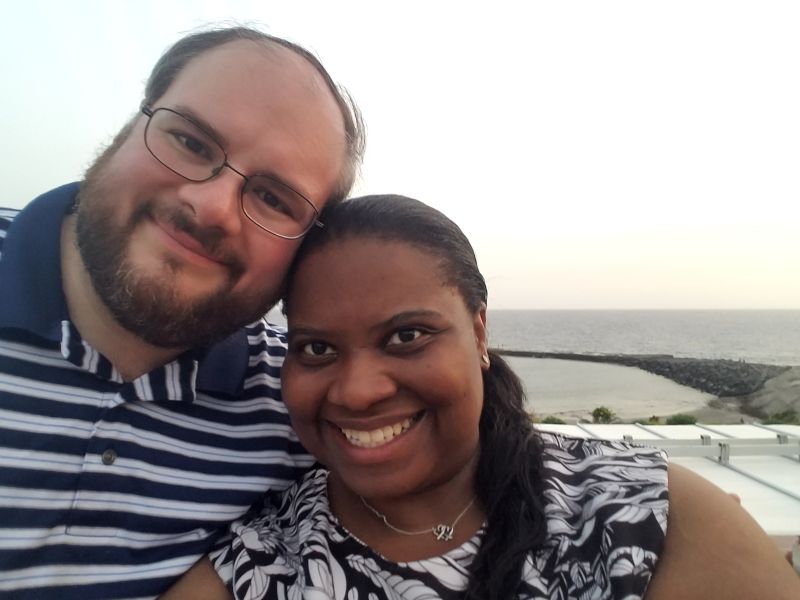 7 / 12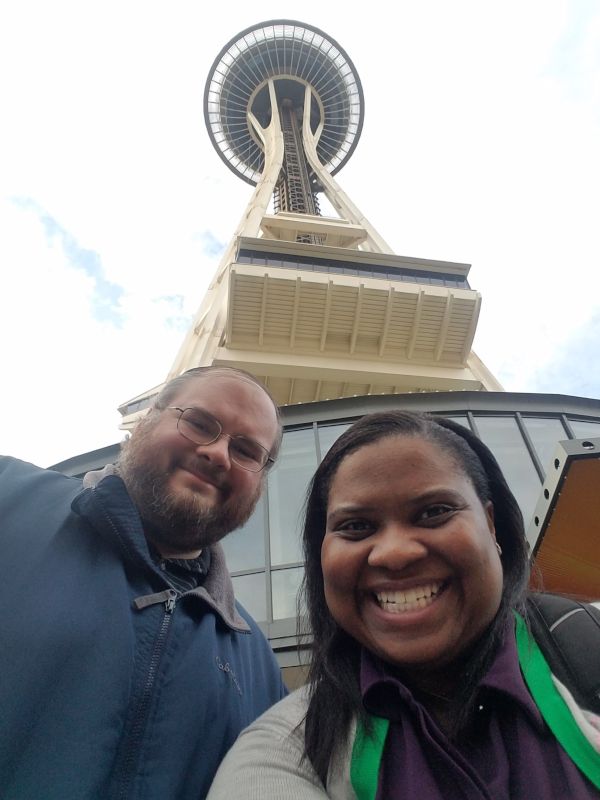 8 / 12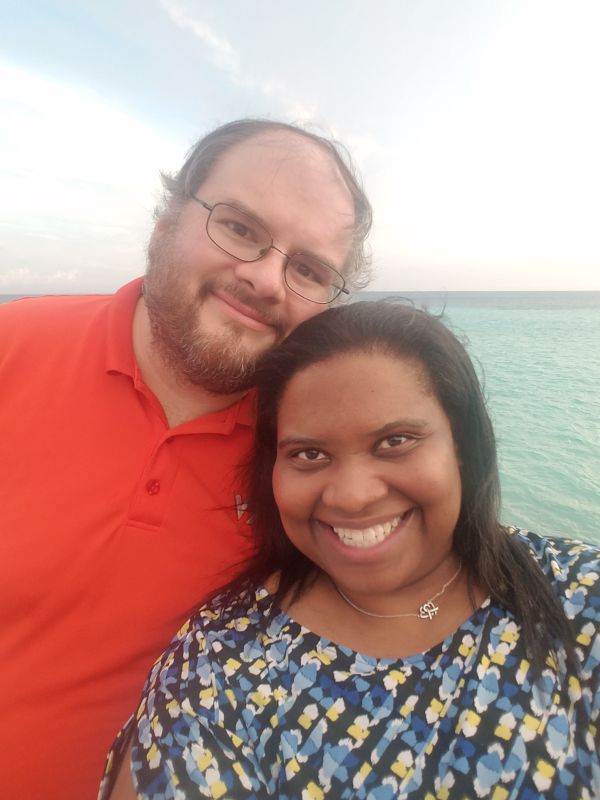 9 / 12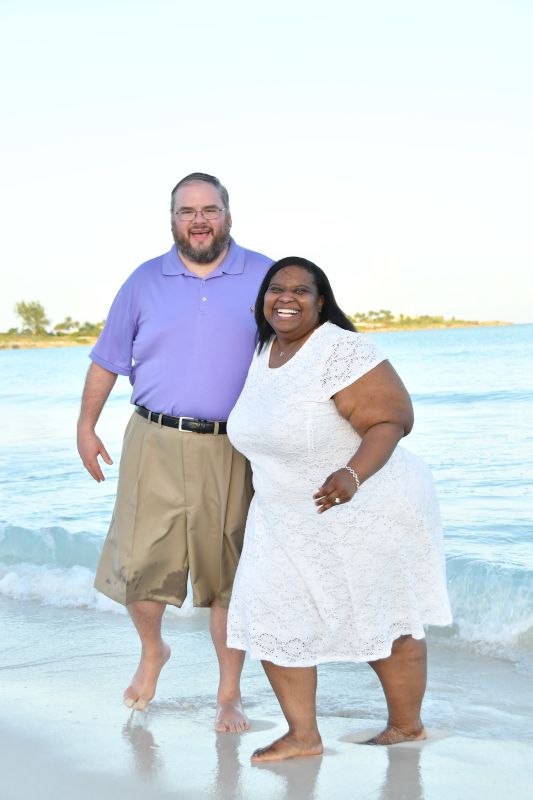 10 / 12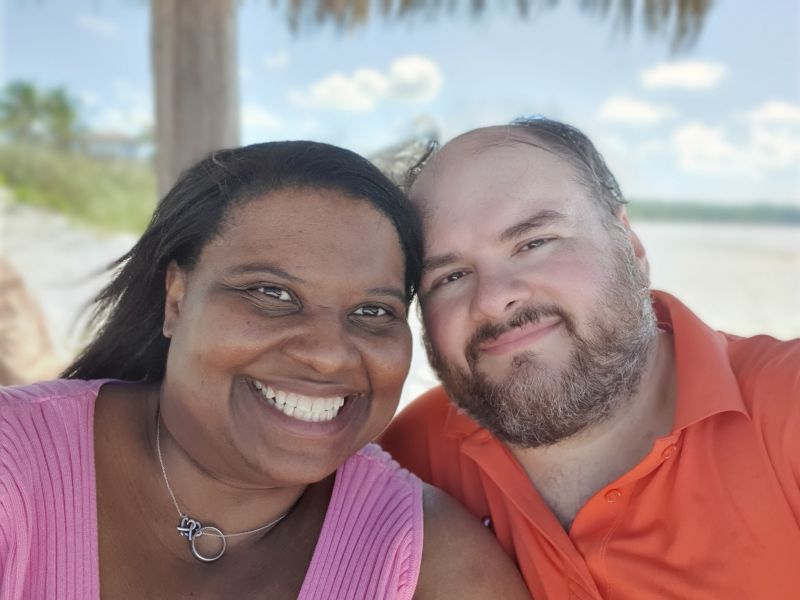 11 / 12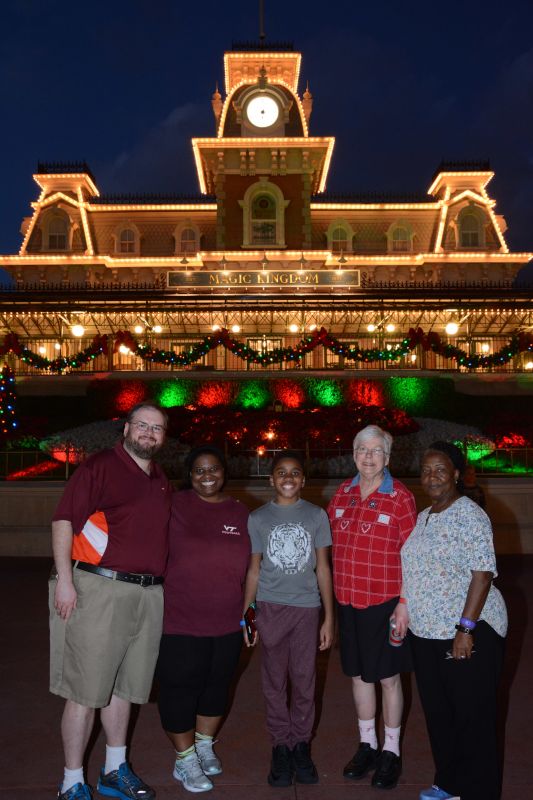 12 / 12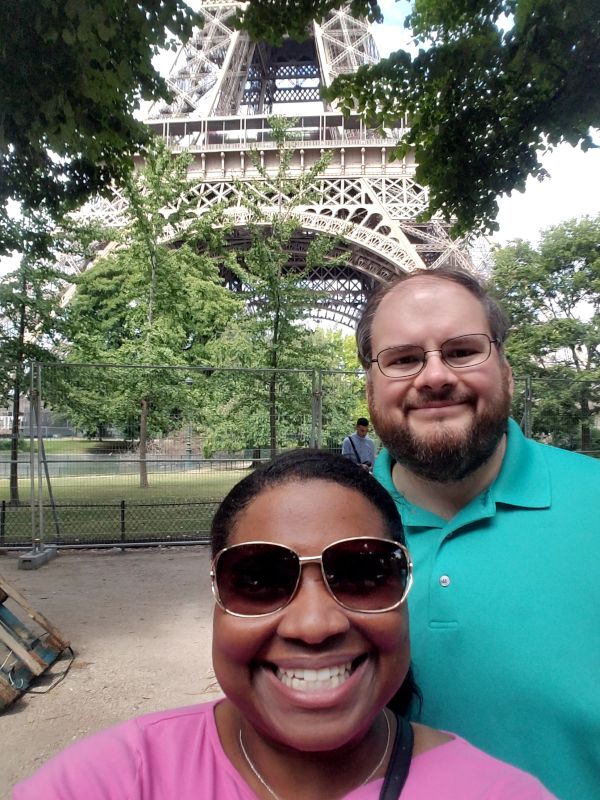 ❮
❯
Our House and Neighborhood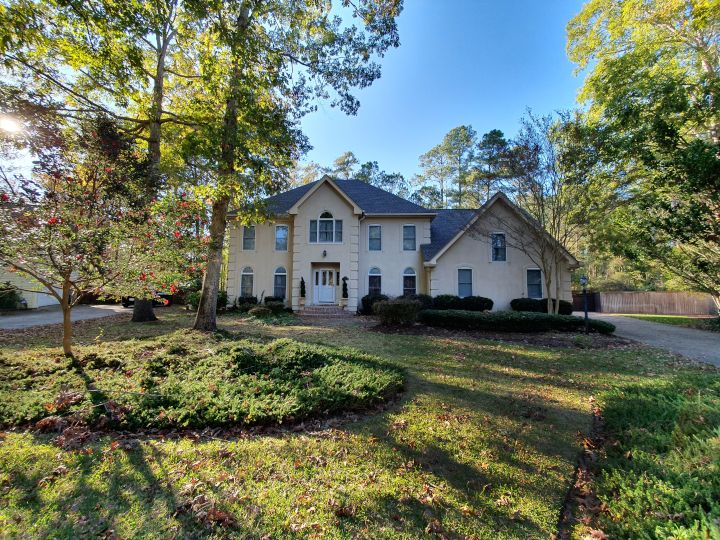 We love our home and neighborhood. Our home is peaceful and we chose it specifically with children in mind. We live on a cul-de-sac in a very safe area. Our home is roomy, yet has a pleasant, comfortable feel. There is space in the backyard for a swing set and room for children to run and play! Our home is frequently host to family gatherings and everyone makes themselves comfortable.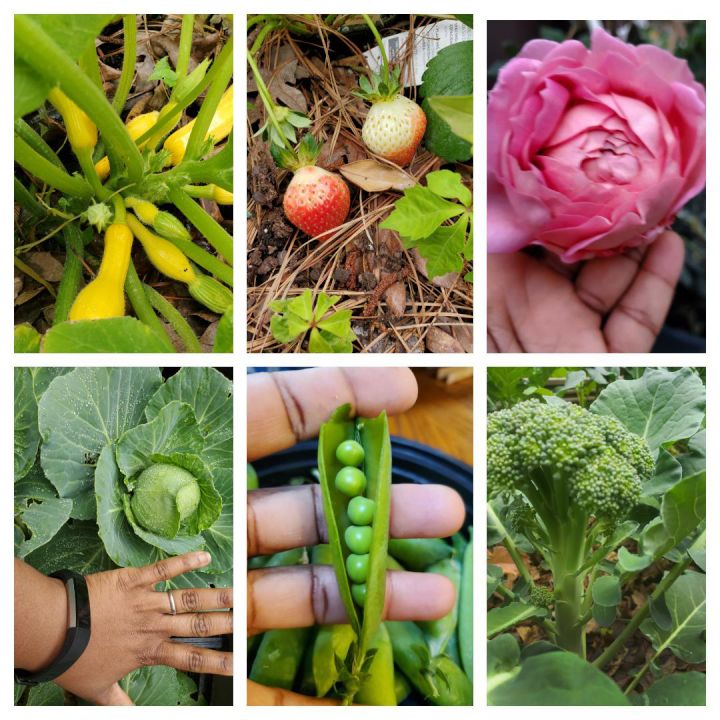 The neighborhood clubhouse is a short walk from our house. The clubhouse, as well as our own backyard, has a swimming pool, therefore our children will have swimming lessons. The neighborhood has many walking paths and lots of families take advantage of the greenery. In the back yard, Leslie also has a garden. She enjoys growing vegetables such as squash, collard greens, carrots and recently planted a rose bush and a blueberry bush.
We can already imagine teaching our child to ride a bike right in front of our home. We are looking forward to the day we can welcome them home.
Our Extended Families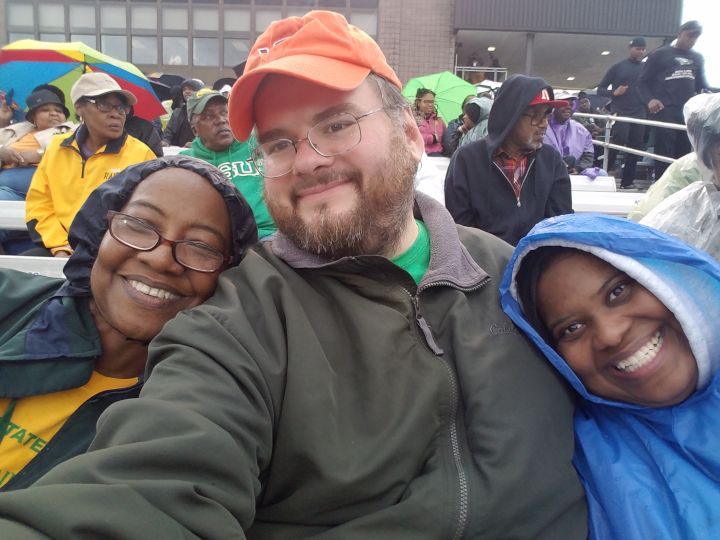 We are still honing the fine details of what will be our family traditions. It has become our custom to travel in July and December. We have taken trips with our extended families and by ourselves and want to continue to do so in the future with our own child. Holidays in the summer are often celebrated at our house, with family coming over to eat and relax. In the fall, as many of the extended family as possible frequently go to my grandmother's house and celebrate Thanksgiving with her and visit again around her birthday. More recently, Christmas has been "low key." We love decorating, hanging stockings and attending Midnight Mass. We try to keep gift giving to a minimum to keep a focus on the true reason for the holiday and because we give each other gifts throughout the year. What's not low key is the food. We enjoy having all of the fixins' including turkey, ham, stuffing, greens and baked macaroni and cheese!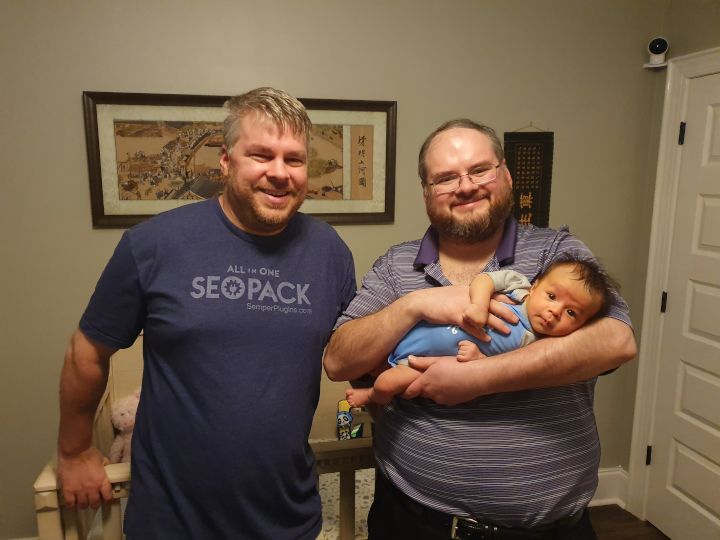 From Us to You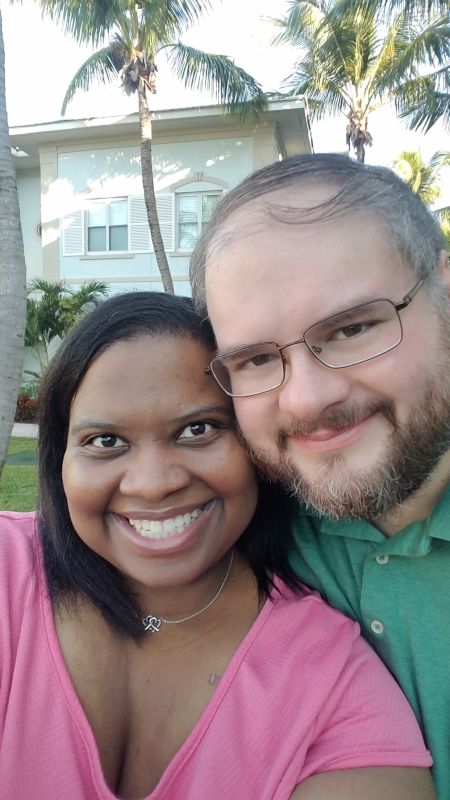 May God's blessings and peace be with you. We know that the decision you are having to make right now is not an easy one and we pray that you are supported during this process. Thank you for taking the time to look through our profile and we hope that you will choose us to parent your baby.
Leslie is a physician, working exclusively with children and David is a software developer. We met around four years ago and have been married since mid-2017. Together, we enjoy travel, going to movies, playing in the pool, and sometimes just watching television. David is a sports fan who loves going to football and basketball games, and playing around with the latest technical gadget. Leslie enjoys tending to her garden and gets excited when she is able to pick a fresh vegetable.
We are ready to add children to our family and hope that process begins with you. Since our first weeks together, we spoke about how we felt called to adopt. We are grateful for this calling as we later learned of our inability to have biological children.
To help us parent, we are blessed with cousins, siblings, aunts, uncles, parents and friends nearby. We look forward to watching the baby take their first step, play with sand, learn to swim, blow out their birthday candles, go to school, play a sport, have their first crush, and even come to us for help with homework.
The child you entrust to us will attend a good school and live in a safe and diverse neighborhood full of children ?" one perfect for play, running around or just riding their bike. They will have a cousin living just 10 minutes from them and will be welcomed into the open arms of a large extended family. They will experience the beaches, museums, and hiking trails nearby in our community. They will have a variety of experiences traveling throughout the country and the world.
We believe in the importance of a good education and have already started an education fund. Our area has good schools ?" public and private ?" but education is about more than just learning at school. It's also about having parents who take an interest in the child's studies. We hope to expose your child to a variety of experiences and instill in them a love of learning.
The child you entrust to us will be accepted as they are and nurtured to become their best selves. We will read with them at night and sing them to sleep. They will know the joy of growing their own vegetables and catching their first fish. They will sit next to us on the church pew and know God's love for them. They will have grandmothers nearby to spoil them and aunts and uncles to tell them about us when we were kids. David's mother has even saved many of his childhood toys!
We will be there for all the ups and downs that life brings ?" we make that commitment. We will send pictures and hope come to develop a lifelong relationship with you as you will be a part of our extended family forever. Thank you for your consideration, and we wish you the best in your journey.
With gratitude,
David & Leslie
Favorites
Actor
Sean Connery
Denzel Washington
Actress
Maggie Smith
Emma Thompson
Author
C.S. Lewis
Agatha Christie
Book
The Bible
The Good Earth
Candy Bar
Butterfinger
Snickers
Childhood Memory
Going to the beach with my family
Climbing trees and reading
Childhood Toy
Army men
Barbie
Children's Book
Green Eggs and Ham
The Little Engine That Could
City
Blacksburg, Virginia
Chicago
Classic Movie
Ten Commandments
Mr. Smith Goes To Washington
Dessert
Cheesecake
Anything made with apples
Disney Movie
The Marvel Movies are Disney now, so ... Avengers Endgame
Lion King
Dream Car
Self-driving Tesla
Mustang
Dream Job
Programmer
None...to be independently wealthy :)
Dream Vacation
Beach resort
Rome
Family Activity
Movie night
Family game night
Flower / Plant
Fruit tree
Garden rose
Food
Anything on the grill
Turkey sandwich with swiss
Form of Exercise
Swimming
Zumba (or any music + movement)
Fruit
Mango
Mango / Granny Smith Apple
Hobby
Video games
Gardening
Holiday Song
Silent Night
Rudolph the Red-Nosed Reindeer
Holiday Tradition
Looking at Christmas Lights
Decorating tree / Gingerbread house
Ice Cream
Butter Pecan
Strawberry
Junk Food
Snickers
Lay's plain potato chips
Leisure Activity
Swimming in the pool
Watching television
Magazine
National Geographic
Travel and Leisure
Memory with a Child
Visiting the Harry Potter exhibition at Universal Studios
Making a gingerbread house with my nephew
Memory with Spouse
Walking on the beach
Touring the Eiffel Tower
Movie
Last of the Mohicans
Sense and Sensibility
Movie Munchie
Popcorn
Popcorn
Movie Quote
"Are you not entertained!?" - Gladiator
Too many to choose just one from "Coming to America" or "My Cousin Vinny"
Musical
Hamilton
The Wiz / Sound of Music
Musical Group
Oak Ridge Boys
Sheryl Crow
Nursery Rhyme
Now I lay me down to sleep
Twinkle Twinkle Little Star
Olympic Event
Basketball
Gymnastics
Personal Hero
John McCain
Michelle Obama
Poet
Nikki Giovanni
Rudyard Kipling or Maya Angelou
Quality about my Spouse
Caring
Kind and generous
Quote
"Never was so much owed by so many to so few." - Winston Churchill
"Well behaved women rarely make history"
Restaurant
Carrabba's
Wildfire
Sandwich
Reuben
Turkey Club
Scripture
Romans 8:28 " 28 And we know that in all things God works for the good of those who love him, who have been called according to his purpose."
Proverbs 3:5-6 --Trust in the Lord with all your heart, And lean not on your own understanding; In all your ways acknowledge Him, And He shall direct your paths.
Shopping Store
Amazon
Marshall Fields (when it existed) now Macy's
Song
I'll Fly Away
"You Gotta Be" or "Pocket of Sunshine" or "Everyday is a Winding Road" (I like music)
Sport to Play
Swimming
Bicycle
Sport to Watch
Football
Football
Sports Star
Bruce Smith
Serena Williams
Sports Team
Virginia Tech football
L.A. Lakers
Subject in School
Math
Foreign languages
Superhero
Iron Man
Wonder Woman
Thing to Cook
Grilled hamburgers
Fried Chicken/Baked macaroni
Time of Day
Morning
Mid-morning
Tradition
Christmas
Birthdays!
TV Show
Star Trek
Law and Order
TV Show Character
Spock
Any of the Golden Girls
Type of Music
Christian
Top 40, I listen to everything
Vacation Spot
Bahamas
Historical cities full of culture
Video Game
Age of Empires
Just Dance