1-800-ADOPTION
Thank you for viewing our profile
If you would like to learn more about us, please call 1-800-ADOPTION (2367846), fill out the form at the bottom of our on-line profile page, or email us at bp_information@americanadoptions.com.
To revisit our on-line profile page and view our profile video at American Adoptions, simply use your mobile phone to scan the QR code on the right. We are looking forward to hearing from you!
Yesael & Amil
We thank you for reading over our profile. Caring, comfort, love, and expressing oneself are pillars of what makes us who we are. We always strive to make sure that everyone in our lives feels loved. If you join us in our journey, your child will always be thought of first, provided for, cared and most importantly loved. We understand the challenging road ahead, and admire your utmost strength in this difficult decision.
About Us
Job
Creative Director
Senior Web Designer
Education
Bachelor's Degree in Digital Video Art
Bachelor's Degree in Media Arts & Animation
Relationship
Legally Married
Our Cultural Heritage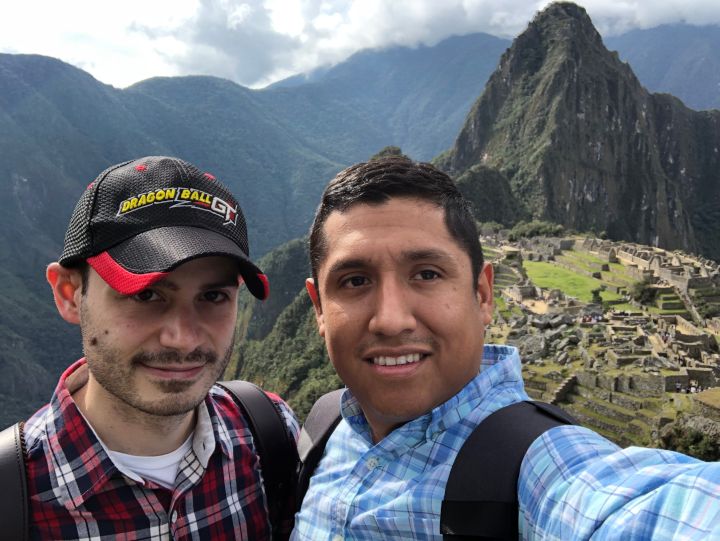 We are a multi-racial couple that were both raised in Hispanic countries. Amil was born and raised in Puerto Rico, and Yesael in Lima, Peru.
Growing up, we embraced Hispanic culture, traditions and values like being close to our family and overcoming the hardships of life. As a couple we've combined and adjusted everything we have learned and have evolved our own traditions and values into something we hold dear.
We partake in traditional Puerto Rican and Peruvian holiday festivities, as well as cooking traditional dishes from our family's roots. Our hope is to pass on what made us happy as children. As the child grows, we will always be open to evolving our traditions for the child's needs. They will always be surrounded by a loving family that will share and always be open to new experiences.
We both speak Spanish, and we value being bilingual as an important opportunity, for both life, and to be closer to everyone in our family. As such, we will be looking forward to teaching the child Spanish in tandem with English.
Our Leisure Time
As a couple we love to travel and go on vacation once or twice a year. We also like to attend pop culture conventions regularly, and love making them into special events with family and friends. Planning, thinking of different activities, and finding different places to visit during our trips is also something we enjoy doing together. We also love spending time with our dog Benjamin. We always take him to visit a new trail, go to a dog-friendly festival, swim in the lake or visit different restaurants.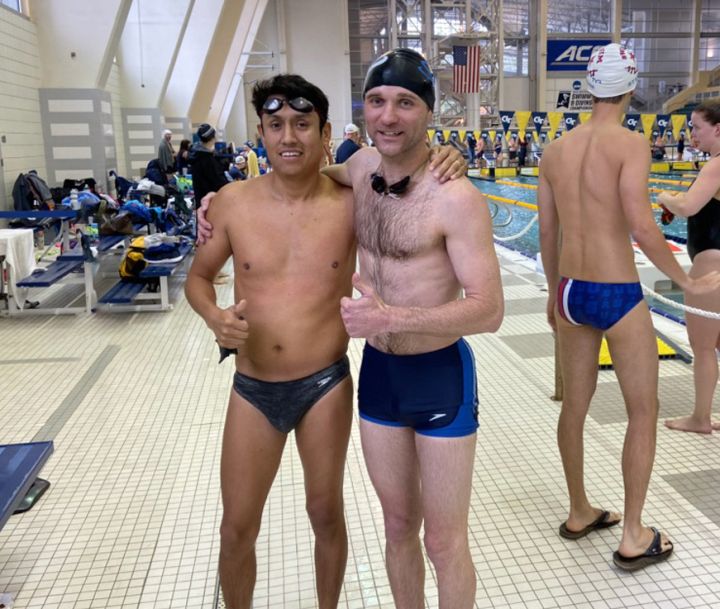 Amil enjoys being creative through different mediums. He loves drawing, illustrating comics, and making costumes for pop culture events. He wishes to instill creativity as something wonderful and important for a child's imagination.
Yesael loves to swim and take on different challenges. On occasion he will enter local swimming competitions as something fun and challenging to do. During these events, the whole family usually attends and cheers him on to show their support. He hopes to teach the child to swim at an early age to show them how fun, challenging, and rewarding swimming can be.
What It Means to Become Parents
Family is everything to us. We have been yearning to grow our family since the beginning of our relationship and have always happily discussed the exciting "what ifs" scenarios of having a child. We want to share our life experiences because that is what we treasure. We always look forward to the small, precious moments we can share together.
We want to experience new and exciting things with the child, as well as support them with their own interests. Whether it be baseball practice, dance recitals, or the things we all enjoy as a family. Above all, we will always support them in what they do and who they are.
We want to put all of our love, care and attention to match their needs. At the same time, we embrace the challenge of parenting with a positive and excited attitude. Being a parent means a lot of different things, but being able to share our experiences, values and love is what drives us to hopefully become parents.
Photos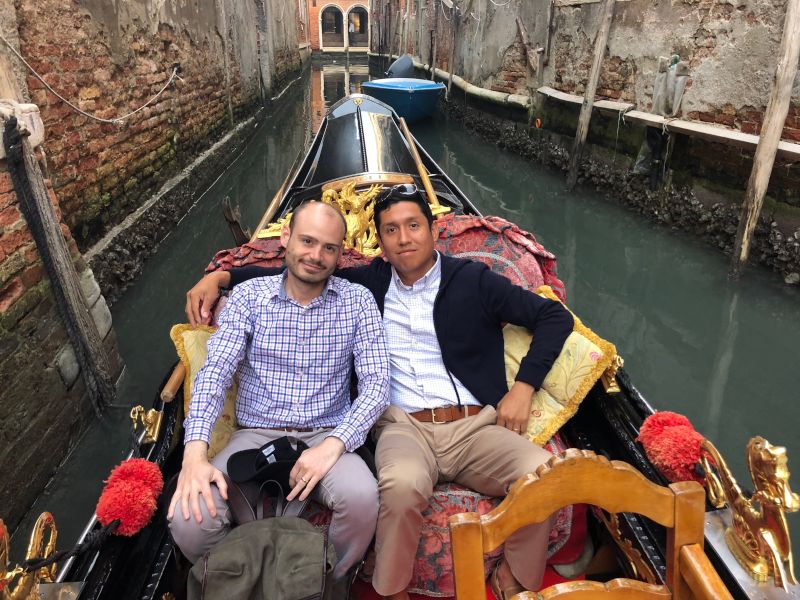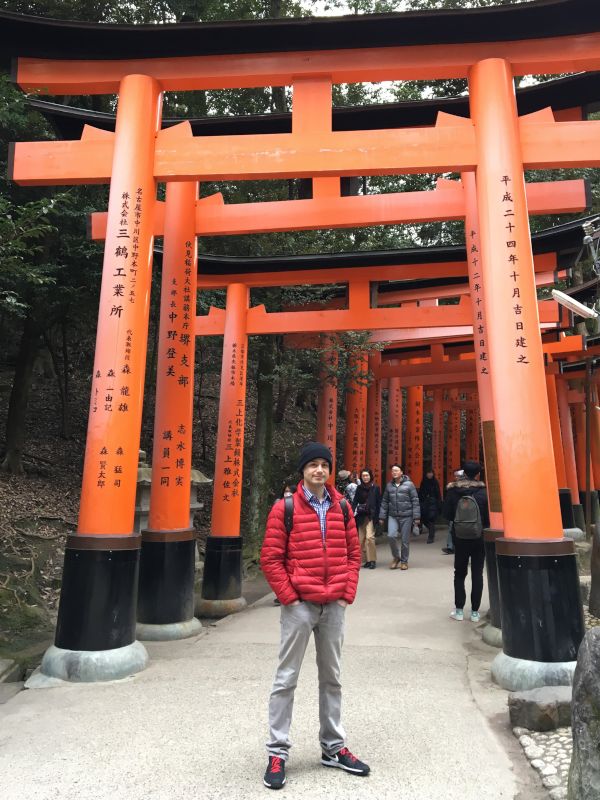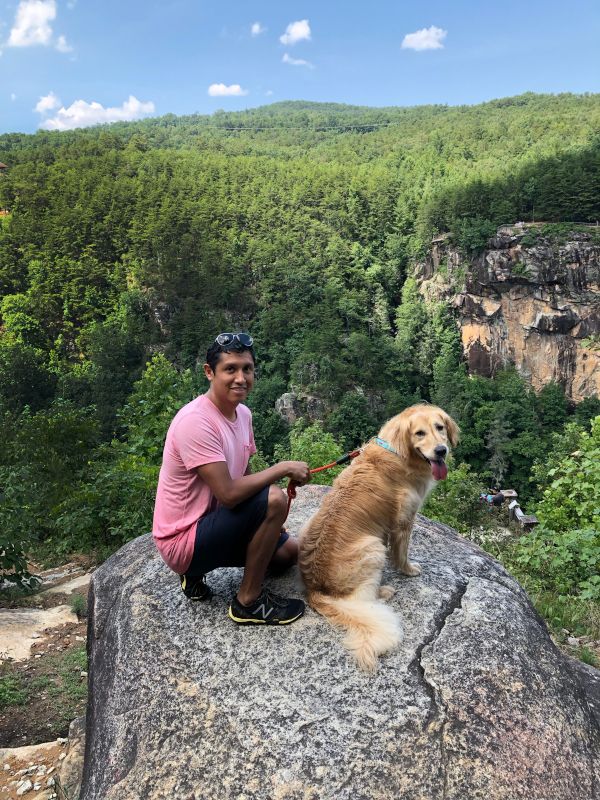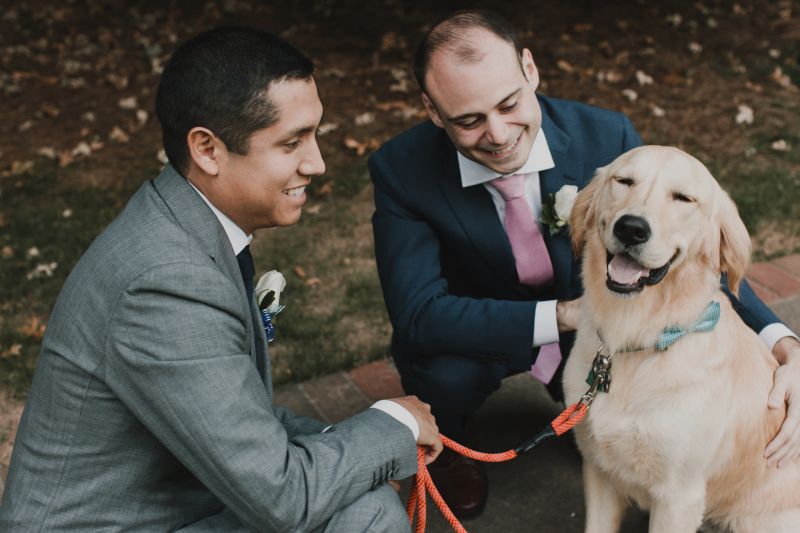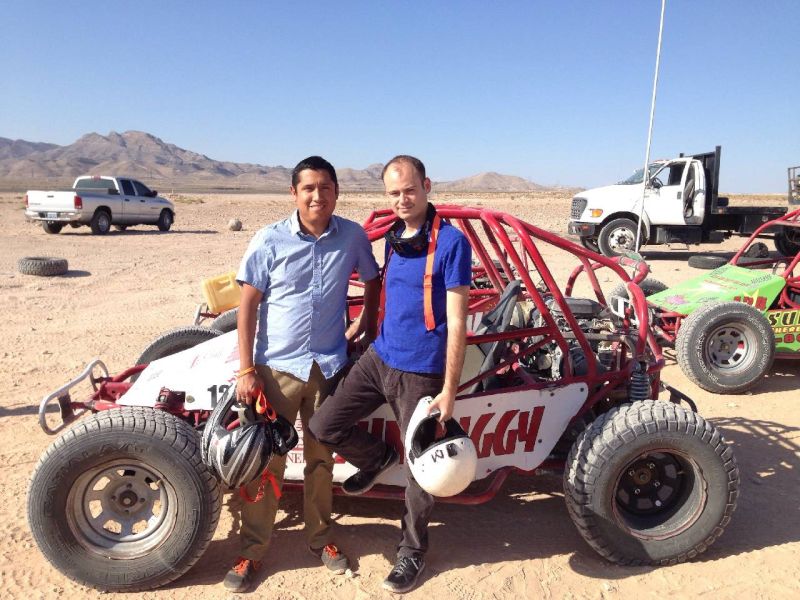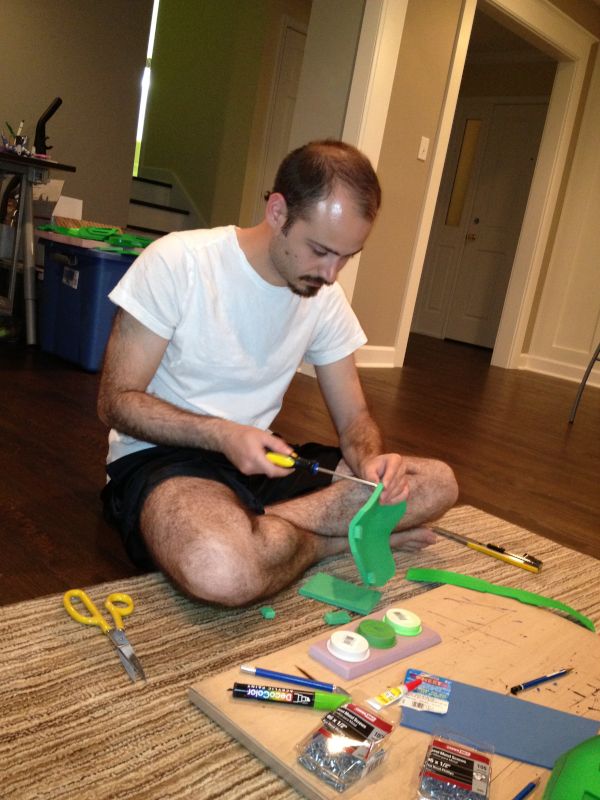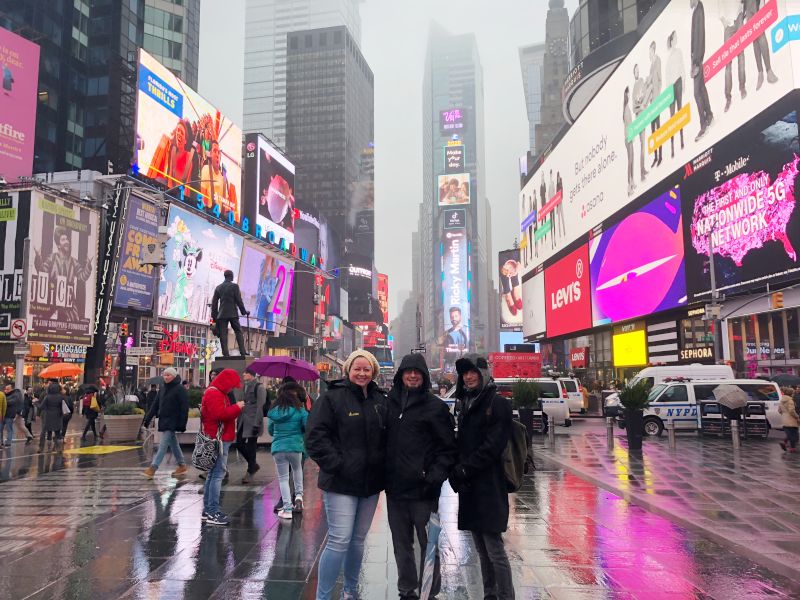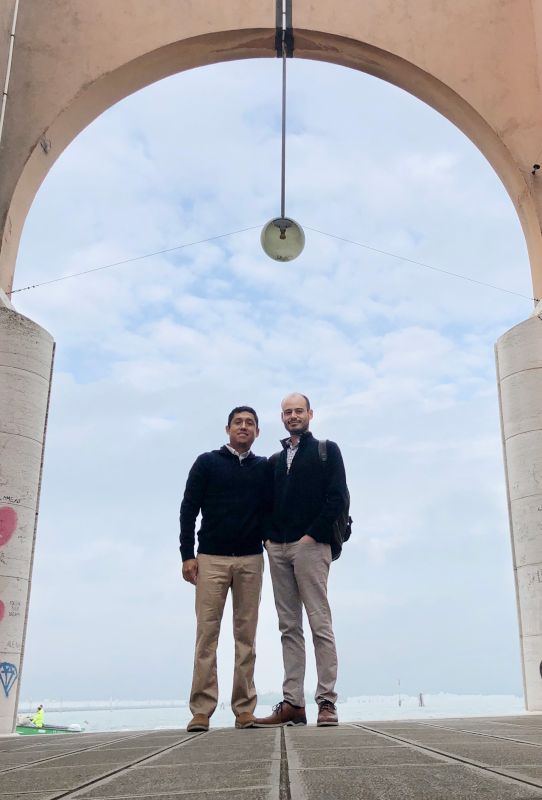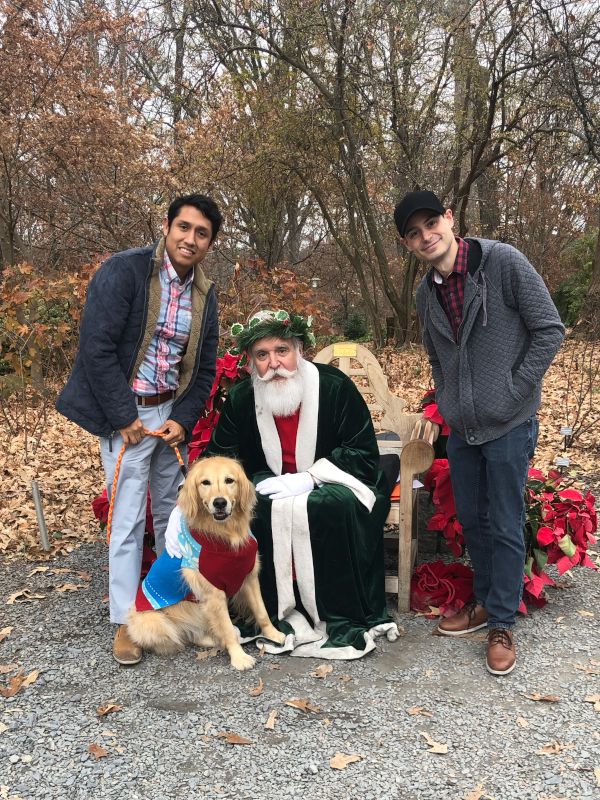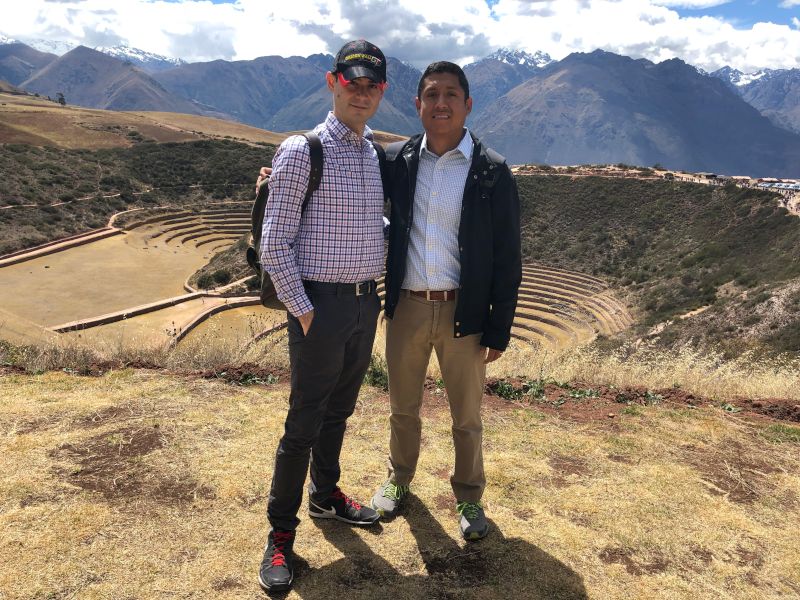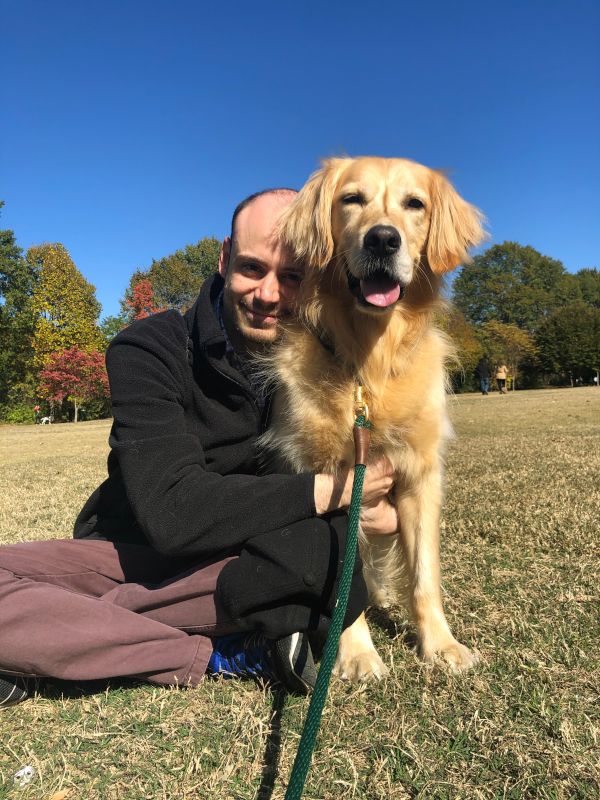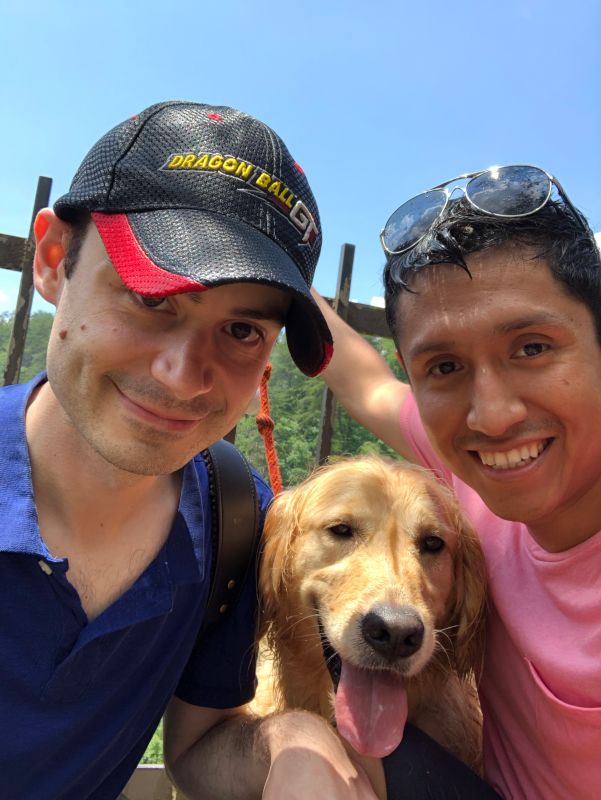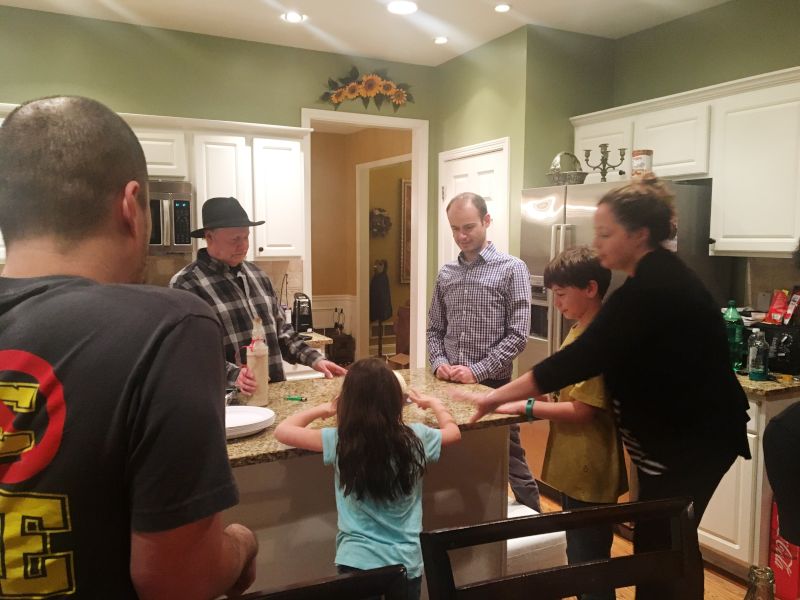 ×
1 / 13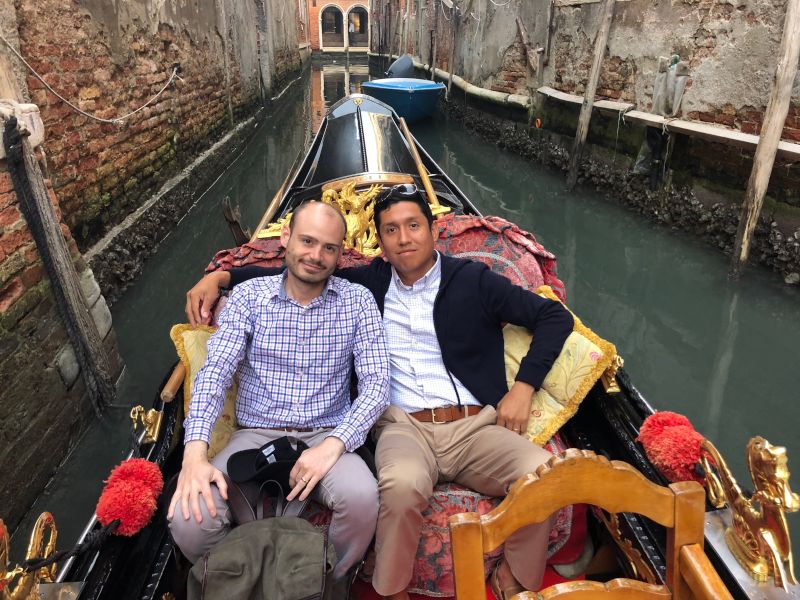 2 / 13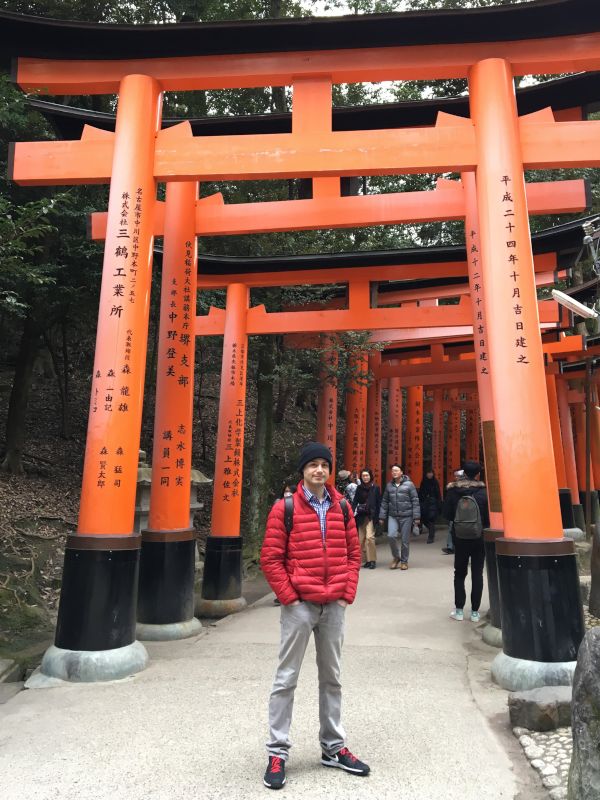 3 / 13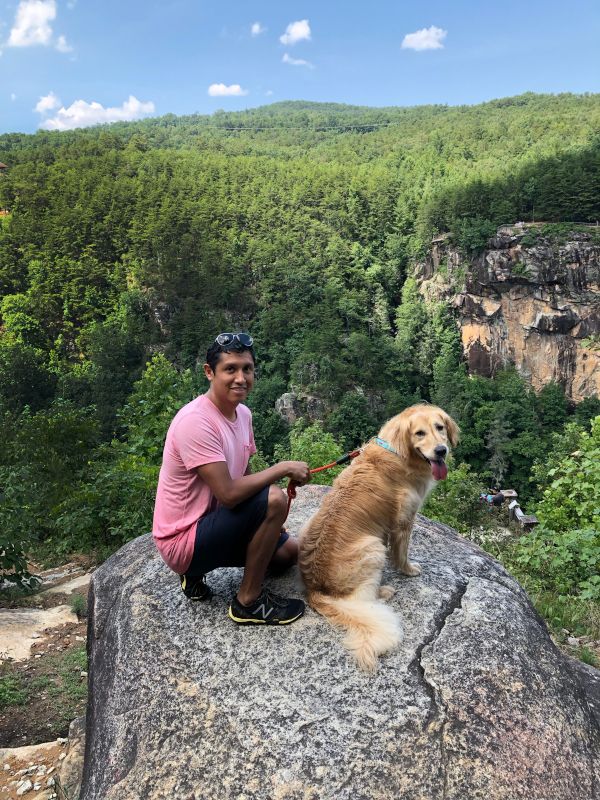 4 / 13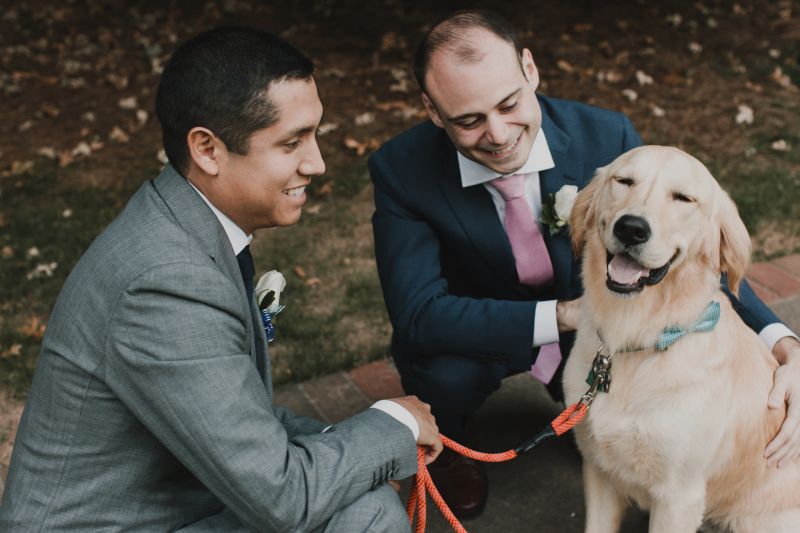 5 / 13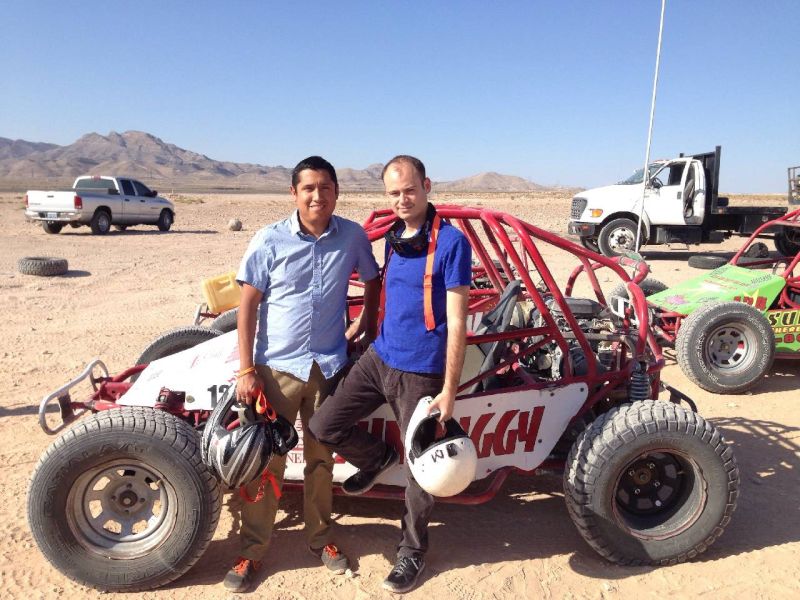 6 / 13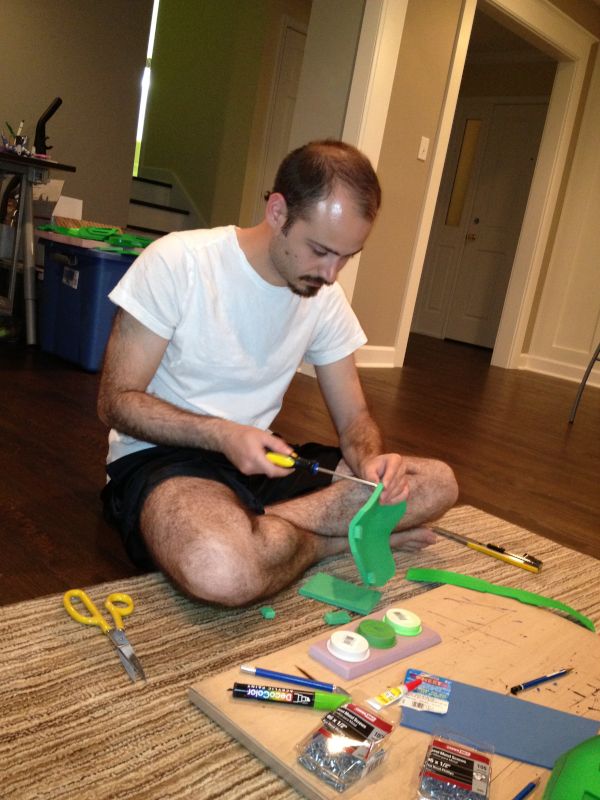 7 / 13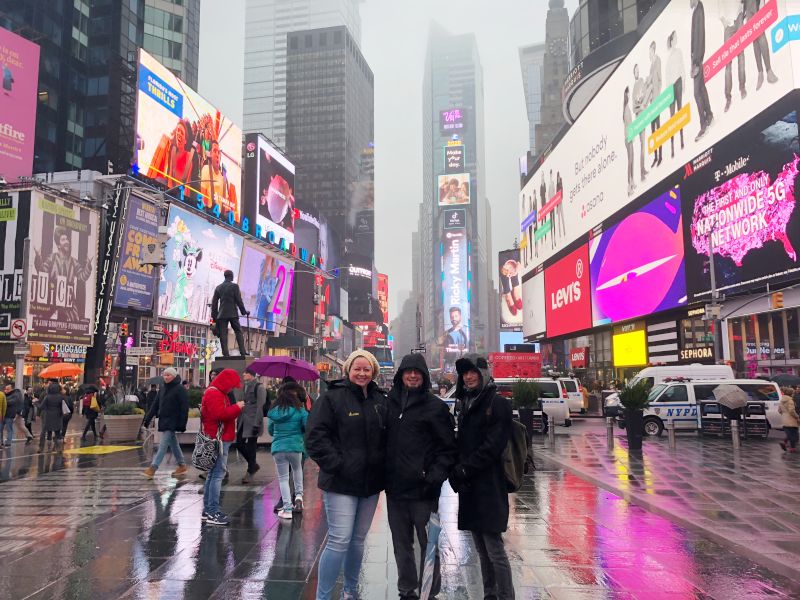 8 / 13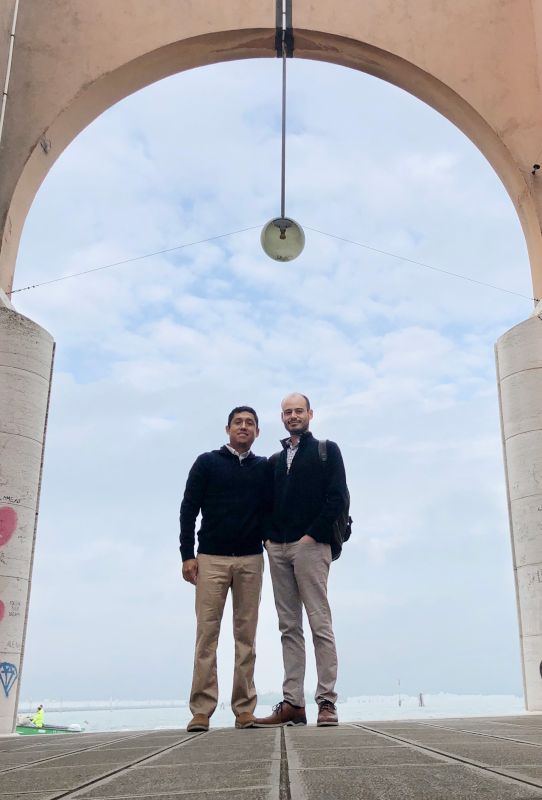 9 / 13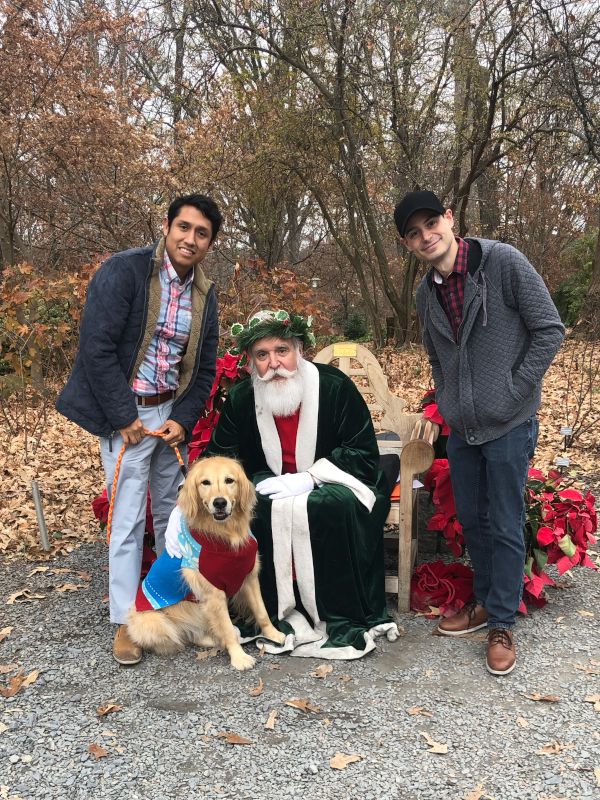 10 / 13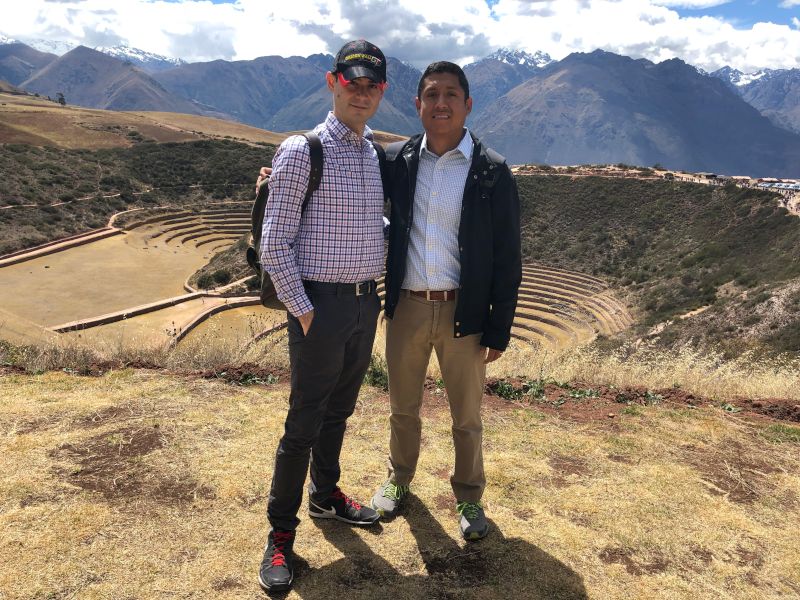 11 / 13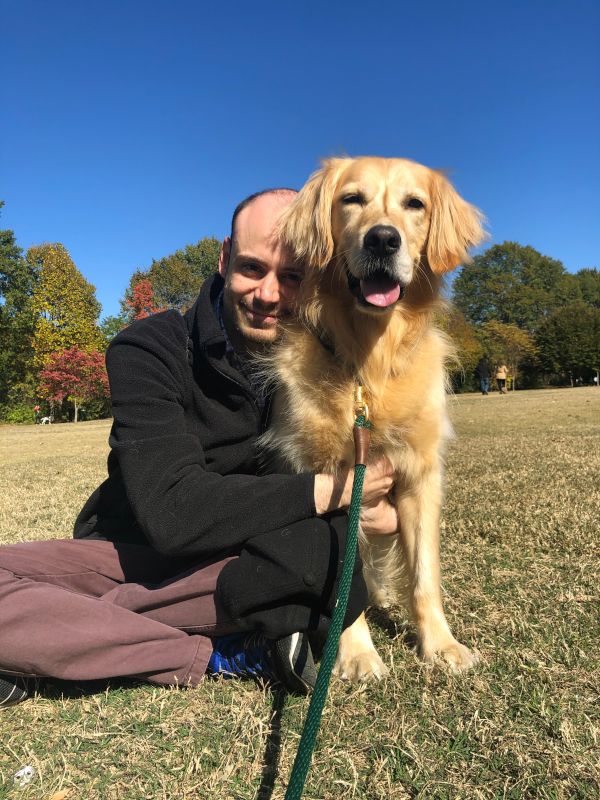 12 / 13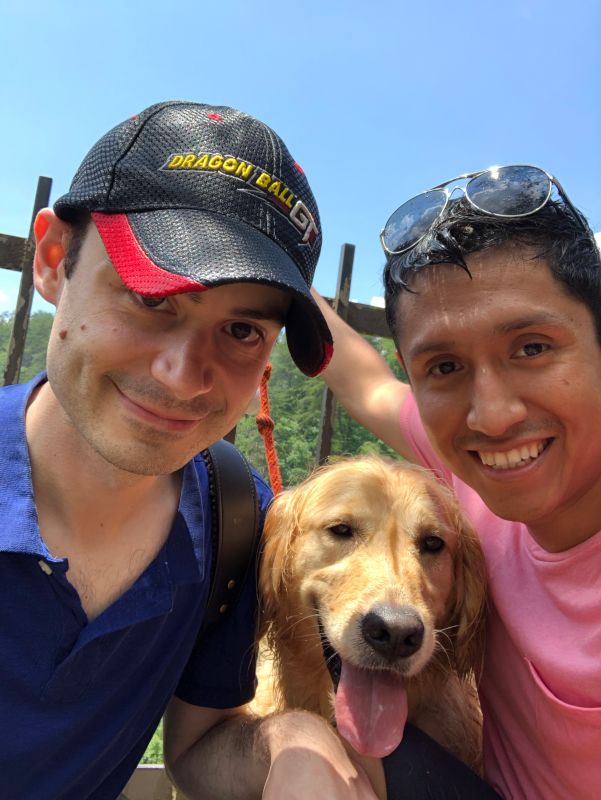 13 / 13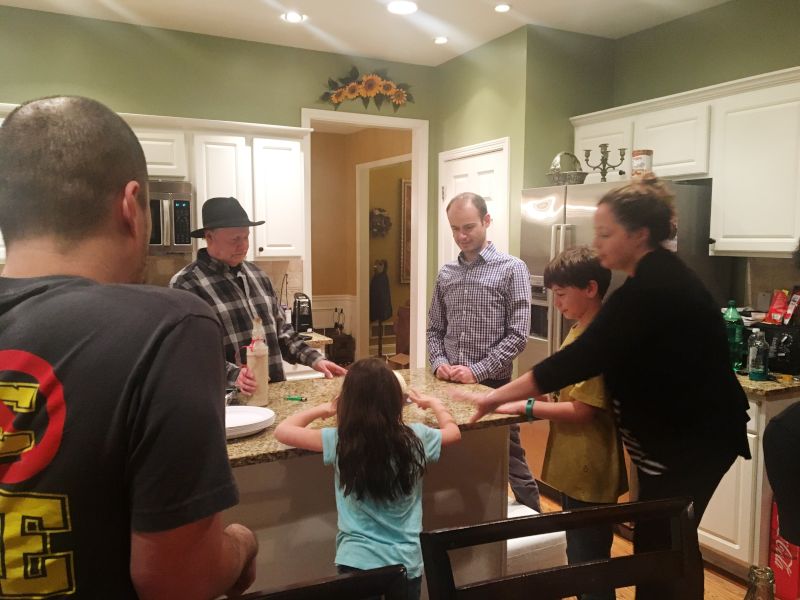 ❮
❯
Our House and Neighborhood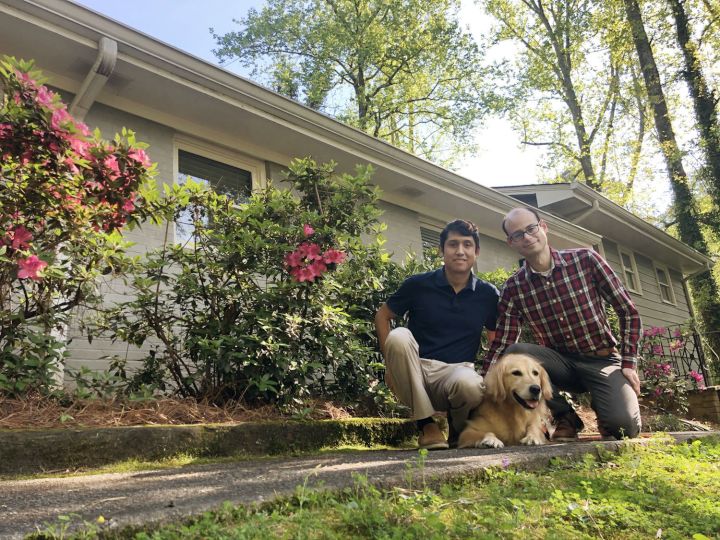 We live in a family friendly suburban neighborhood away from major roads. We always see children playing outside, teens riding bikes and families walking together. We always enjoy seeing families together and we always wave hello to them on our daily walks.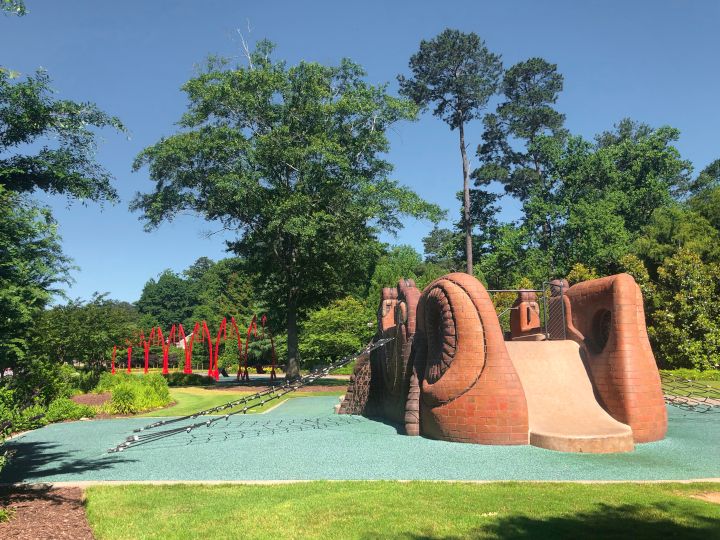 We live in a cozy split-level ranch house that we recently renovated ourselves. It has a spacious transitional modern kitchen where we love to cook together. We also have a large living room where we love to play with our dog and watch movies as family. Our back yard is spacious and we plan to add a children's swing set on our next renovation.
We are fortunate to live close to both the city and the suburbs. This allows us easy access to rural parks, lakes, and hiking trails as well as the center of the city. Our prime location offers many opportunities for the child all within reach. Our local city center hosts several events for families such as food events, picnics and a movie, art festivals, dog parades, and many other fun events.
We also have a fun new playground within walking distance. It has lots of swings, monkey bars, and slides that double as beautiful works of art.
Our Extended Families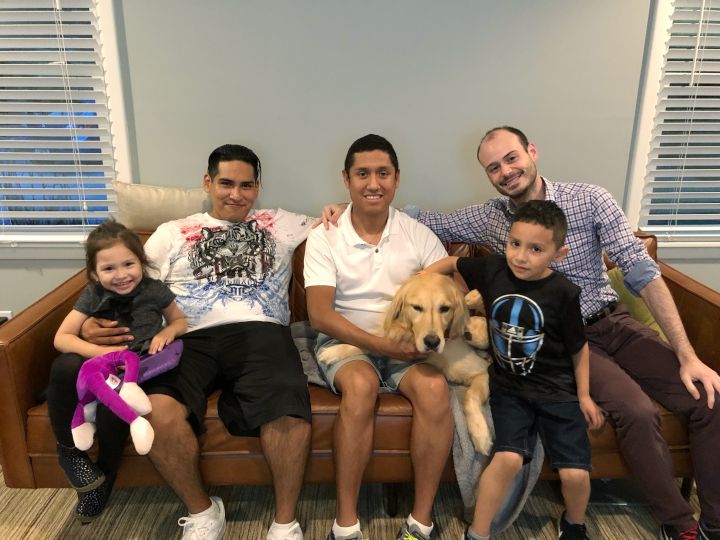 We are fortunate to have both of our immediate families living in the same state. Our parents, as well as our siblings, are only a short drive from our home. That allows us to see each other quite easily and on a regular basis.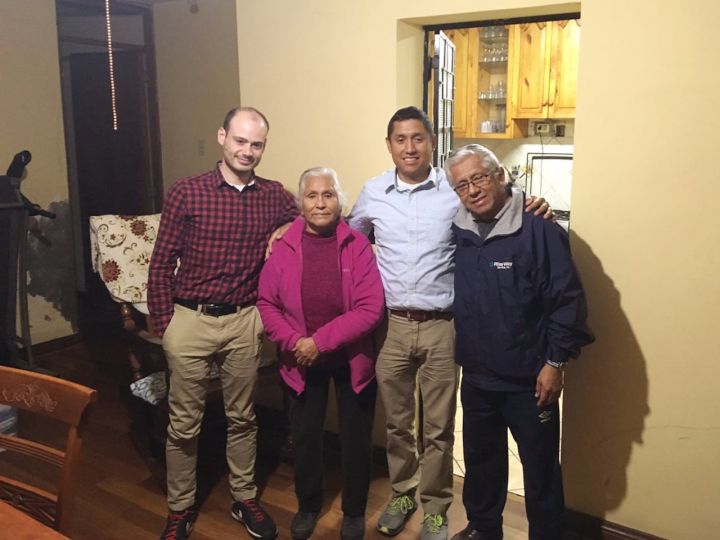 Yesael's family is a regular part of our lives. We enjoy family dinners once a week, and brunch followed by an outdoor activity every Sunday afternoon. We also enjoy spending time with Amil's brother's and their children. We love browsing different stores together, enjoy playing games and sharing hobbies. One of our regular traditions is to visit local festivals and conventions as a family.
During the holidays, Amil's parents host a large yearly Christmas gathering, where both our families and friends spend time together. The celebration is always accompanied by traditional Puerto Rican Food, music, and games. Both of our families look forward to the child being part of those traditions, and are both very supportive of our adoption journey.
From Us to You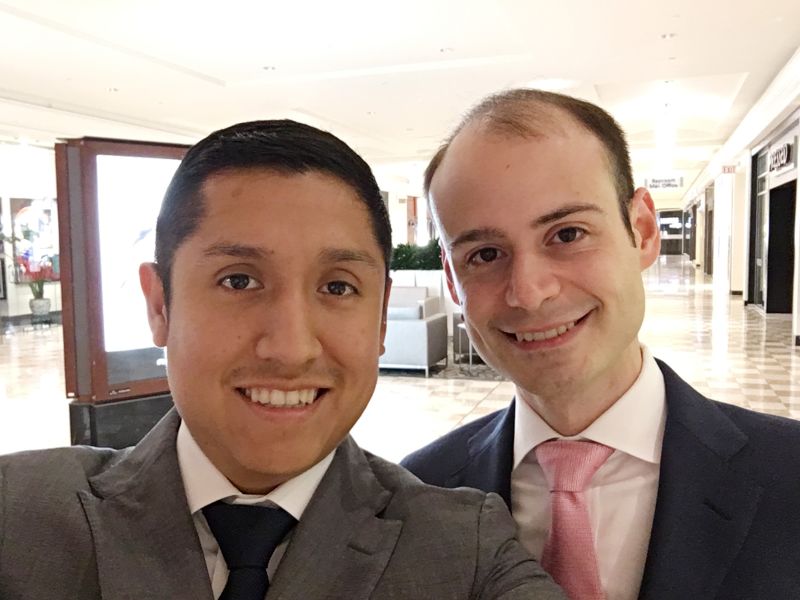 We thank you for reading over our profile. You can rest assured that caring, comfort, love, and expressing oneself are pillars of what makes us who we are. We always strive to make sure that we, and everyone in our lives, feels loved. Your child will always be loved, cared for, and thought of first above everything.
We have been together for 12 wonderful years, and have been legally married for 5 years. Our love formed a connection that made us strong, and since we first met, our mutual understanding of "love and family first" is something we both shared right away.
A commitment to each other's happiness and well-being was always on the forefront. Being supporting and understanding of each other's dreams and passions formed a bond in our relationship that felt natural. Since the beginning of our relationship we spoke of someday having children, and after some time, we began to feel excited to share this love with someone new in our family.
We first grew our family with our wonderful Golden Retriever, Benjamin, whom we raised and trained since he was a puppy. He is very important to us, and he has always been part of our family in every possible way. From singing him lullabies as a puppy, to getting him to sleep in his bed, to giving him a cake and singing him Happy Birthday like any of our other family members. Our attention to him reminded us that we have so much love to give and we began to seriously consider the possibility of having a child.
On our walks and hikes with Benjamin, we often spoke of "What if" scenarios, visions of someone new in our family; a child. We would dream of participating in different events with them; like dance classes, baseball games, art events, and many more. It felt like we could really envision these moments, and it brought us great excitement and joy.
After many walks, we were sure that we wanted to make those moments of "what if" to something real. Even though no one can ever be ready enough, we feel our hearts are ready to take the undeniable challenges of the next chapter in growing our family.
We are eager and excited to share a life with a child, while also having an understanding of reality and difficulties. Having a sense of creative wonder, while being empathetic is a combination of our individual personalities. This is what we believe compliments each other toward raising a child.
We will always strive to offer the very best for the child, through opportunities, time, love and attention.
We will make sure to keep you in mind, and make sure you are part of their life. We will share your child's life through letters and emails if within your wishes. We will always be open and honest with the child, and make sure they know how much you love them, even in this difficult decision.
We thank you for taking a moment to read our profile, adoption is a difficult road, and we can only imagine how it can be a challenging decision. Being there for the people that matter is something you can rest assured we take priority in. We promise to always be there for the child, and to make sure that you and everyone involved is happy along the journey.
Sincerely,
Yesael & Amil
Favorites
Actor
Anthony Hopkins
Arnold Schwarzenegger
Actress
Julianne Moore
Sandra Bullock
Author
Edgar Allan Poe
Mary Shelly
Book
Lord of the Rings
Frankenstein
Candy Bar
Mounds Dark Chocolate
Reeses Cups
Cartoon
Dexter's Laboratory
Transformers
Childhood Memory
Visiting the zoo with family.
Going to the fair with my dad just the two of us for quality time.
Childhood Toy
Ninja Turtles
Transformers
Children's Book
Little Critter books
The Giving Tree
Classic Movie
Who Framed Roger Rabbit
Star Wars
Day of Week
Saturday
Saturday
Dessert
Chocolate Cake
Warm Toffee Cake with Ice Cream
Disney Movie
The Fox and the Hound
Alladin
Dream Car
Nissan GTR
DeLorean
Dream Job
Food Taster
Own my own Art Studio
Dream Vacation
Bora Bora
Trip to Japan
Family Activity
Having Dinner
Sunday Brunch
Flower / Plant
Hydrangea
Sunflower
Form of Exercise
Swimming
Running
Fruit
Watermelon
Mandarin Oranges
Hobby
Cooking
Making Costumes for Conventions
Holiday
Thanksgiving
Halloween
Holiday Song
Elvis Presley - Blue Christmas
Sleep in Heavenly Peace
Holiday Tradition
Celebrating Christmas Eve
Baking home made desserts for the Family
Ice Cream
Chocolate Chip
Pralines Ice Cream
Junk Food
Cheese Puffs
Doritos
Leisure Activity
Relaxing with husband and dog.
Walking the dog in the park
Magazine
Computer Arts
Nintendo Power
Memory with a Child
Magical Nights of Lights at Lake Lanier Islands with niece and nephew.
Playing with matchbox cars with my younger brother Alex for hours making our own game.
Memory with Spouse
The day I proposed to him on top of a mountain in JacksonHole Wyoming.
Our proposal at Jackson Hole Wyoming
Movie
Magnolia
Ghostbusters
Movie Munchie
Popcorn and Bunch of Crunch
Buncha Crunch mixed with Popcorn
Movie Quote
"Quid pro quo. I tell you things, you tell me things."
"It's Showtime" Beetlejuice
Movie Type
Science Fiction
Action Comedey
Musical
Les Misarables
Mama Mia
Musical Group
REM
Metallica
Nursery Rhyme
itsy bitsy spider
Olympic Event
Swimming
Fencing
Personal Hero
My mom.
Yesael
Play
The Music Man
Romeo and Juliet
Quality about my Spouse
Sense of Humor
His patience and caring
Quote
"Just keep swimming" Finding Nemo
"When in Rome..."
Restaurant
Babette's Cafe
Fogo De Chao
Sandwich
Chicken Salad Sandwich
Italian Sub
Shopping Store
Amazon
Macy's
Song
Sam Cooke - A Change Is Gonna Come
Take me Home Tonight
Sport to Play
Swimming
Baseball
Sport to Watch
Ice Skating
Baseball
Sports Star
Lionel Messi
Larry Bird
Sports Team
Atlanta Braves
Subject in School
Math
Art Class
Thing to Cook
Empanadas
Homemade Meatballs
Time of Day
Evening
Early evening
Tradition
To make a week long birthday celebration.
Decorating for Chritmas
TV Show
The Office
The Office
TV Show Character
Kevin
Micheal Scott
Type of Music
Oldies
Metal Techno/Trance
Vacation Spot
Jackson Hole - Wyoming
Blue Ridge GA
Video Game
Call of Duty
Mega Man