1-800-ADOPTION
Thank you for viewing our profile
If you would like to learn more about us, please call 1-800-ADOPTION (2367846), fill out the form at the bottom of our on-line profile page, or email us at bp_information@americanadoptions.com.
To revisit our on-line profile page and view our profile video at American Adoptions, simply use your mobile phone to scan the QR code on the right. We are looking forward to hearing from you!
Reid & Chelsea
We believe that adoption is the most sacred gift that can be given, and is only made possible by the most courageous, compassionate, and loving among us. We have so much love in our hearts and adventure in our future that we look forward to sharing with a little one! We feel honored that you've taken the time to explore our profile and hope that you'll consider us.
About Us
Job
Detective
Account Manager
Education
Criminal Justice/Police Academy
Bachelor's Degree in Social Work
Relationship
Legally Married
Adoption in Our Lives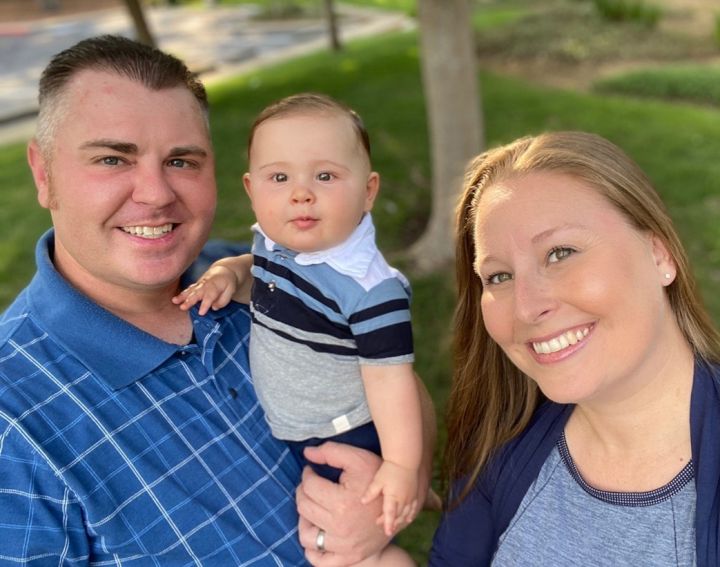 In 2019 we became parents to our son, Bryson, through adoption. It has been the best thing that's ever happened to us! He's such a happy, intelligent, charismatic little man. He wins everyone over with his larger than life smile. Although he's just a youngster, we're all ready to embark on an adoption journey together ... as a party of three this time!
Bryson loves to laugh, jump, high-five, eat and snuggle. He's social, playful and makes the funniest facial expressions.
Both of us grew up in a family where we had siblings, and we would love for Bryson and our future child to share a childhood together. The closer in age, the better. Reid and his brother were only 16 months apart in age, and Chelsea and her sister were 3.5 years apart. Both of us agree that nothing can ever change the fact that your sibling is your first best friend. We also feel that it would be an amazing pillar of support for each of them to have someone within our nuclear family that's also adopted. Bryson will have his younger sibling's back, always!
Our Leisure Time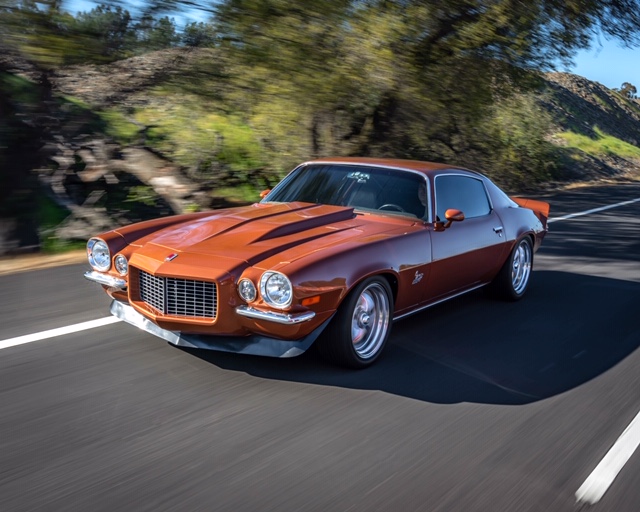 In our leisure time we enjoy going out on our pontoon boat, taking out our side-by-side, camping and enjoying casual backyard barbecues with family and friends.
Fortunately, we live in an area central to so many different things. We often enjoy jumping in the 72' Camaro and going for a cruise to take in some of the majestic scenery around us. Some nearby examples are lakes, forests, rivers, the ocean, and mountainous snow tops. It's not uncommon for us to drive an hour away just to enjoy a slice of pizza from one of our favorite mom-&-pop pizza parlors.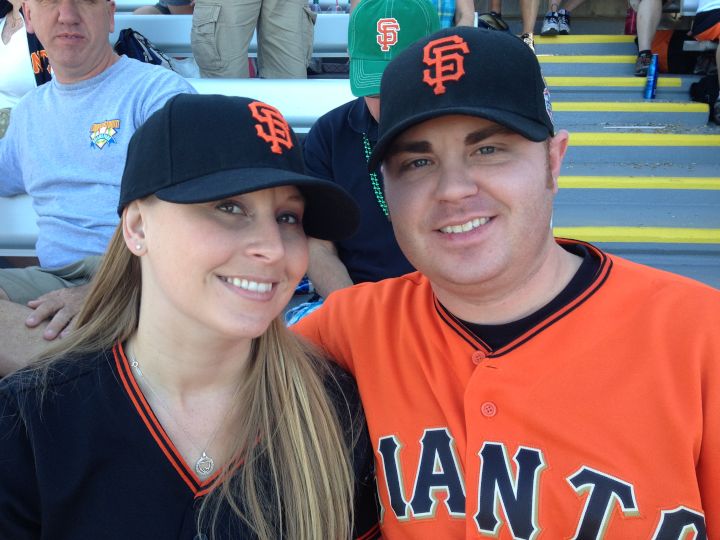 We also enjoy watching live baseball, including our godson's Little League games on Saturdays. Anytime that we travel, we try to visit a nearby MLB stadium to catch a game. We proudly root for the Giants, and for anyone playing against the Dodgers!
We also enjoy our time at home. We are often found working on our classic cars in the shop. Prior to becoming a police officer, Reid was an auto-mechanic. Chelsea has learned a lot from him and she's currently in the process of restoring her dad's 1956 Chevy Bel Air. With Reid being so mechanically inclined, you can also frequently find him doing home improvement projects while Chelsea and Bryson enjoy reading on the patio swing out back.
Qualities We Love, Admire and Respect in Each Other
Reid About Chelsea: Chelsea is the strongest woman I know. She works hard in life to achieve everything she desires and is very focused. She has helped us grow as a couple and as a family. Chelsea loves children and they all love her. I have a video of my niece at about 6 months old laughing hysterically while Chelsea was holding her, that I will cherish forever. She is an amazing mother to our son and I cannot wait to see her love on another child we're blessed with. There is nothing Chelsea won't do for Bryson and it warms my heart to see her interact and love him.
Chelsea About Reid: There are so many admirable qualities in Reid. He is an honorable husband, a great friend, and a remarkable dad to our son. He is fiercely loyal and devoted to his family. When I see him with our son and our niece, it warms my heart in a way that is indescribable. He has such an instinctual way of interacting with children that are close to us, as well as in the community. He makes us all laugh, play, and remember that there's more to life than just the serious parts. These are just some of the qualities that make him such an amazing father, and I love sharing this experience with him!
Photos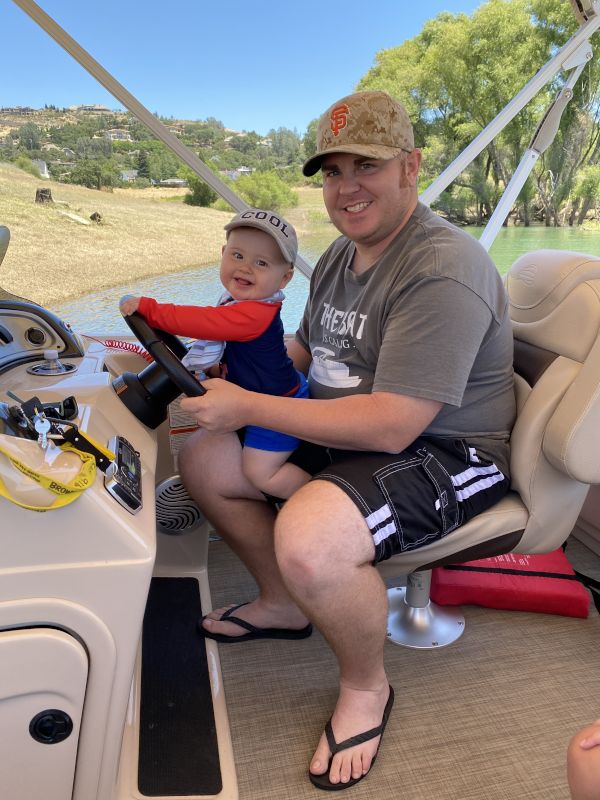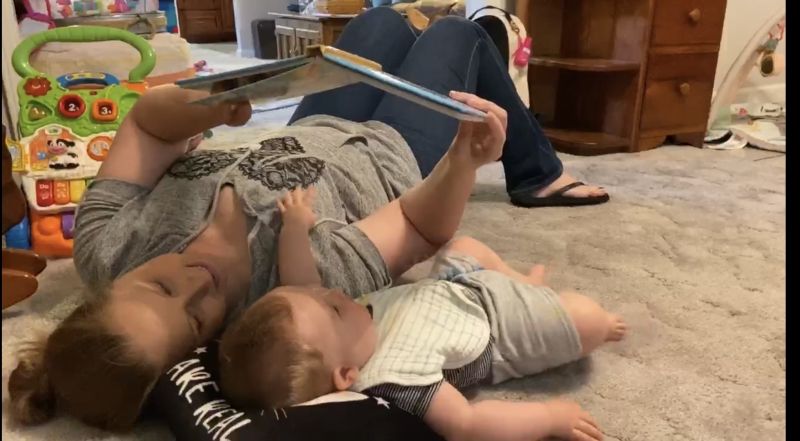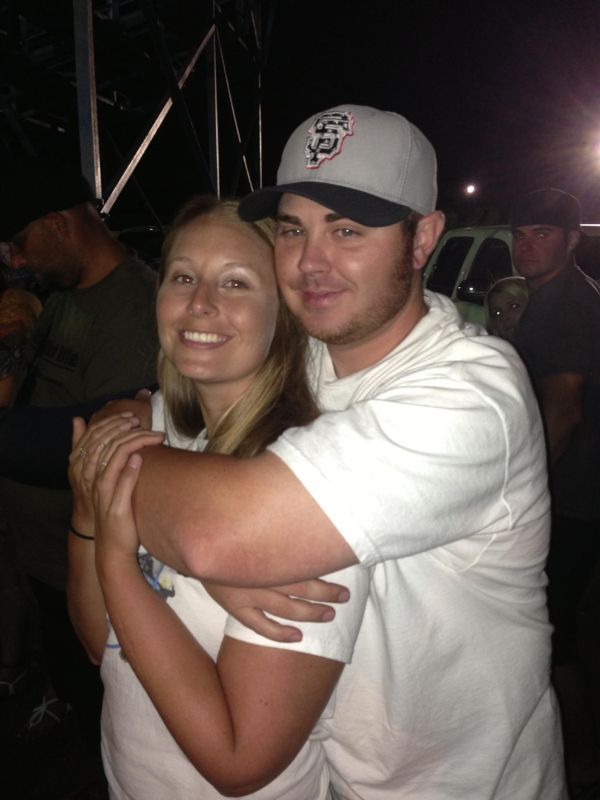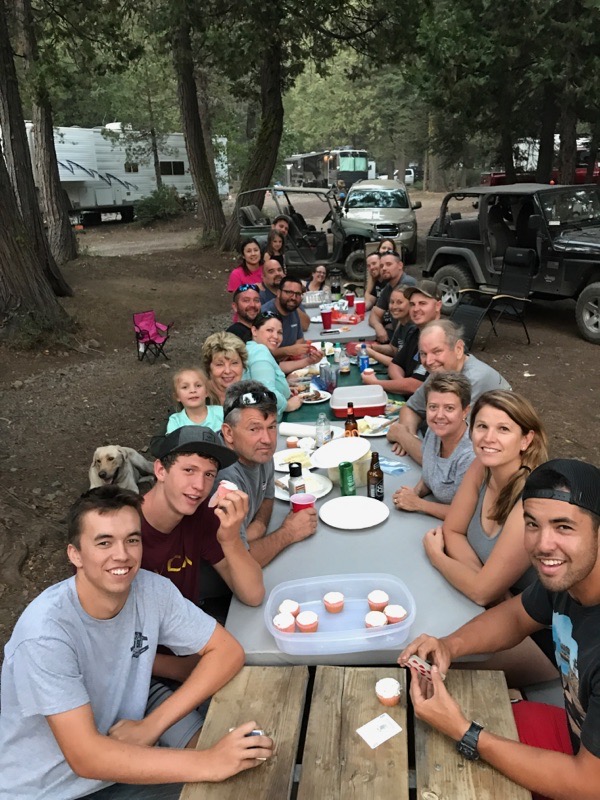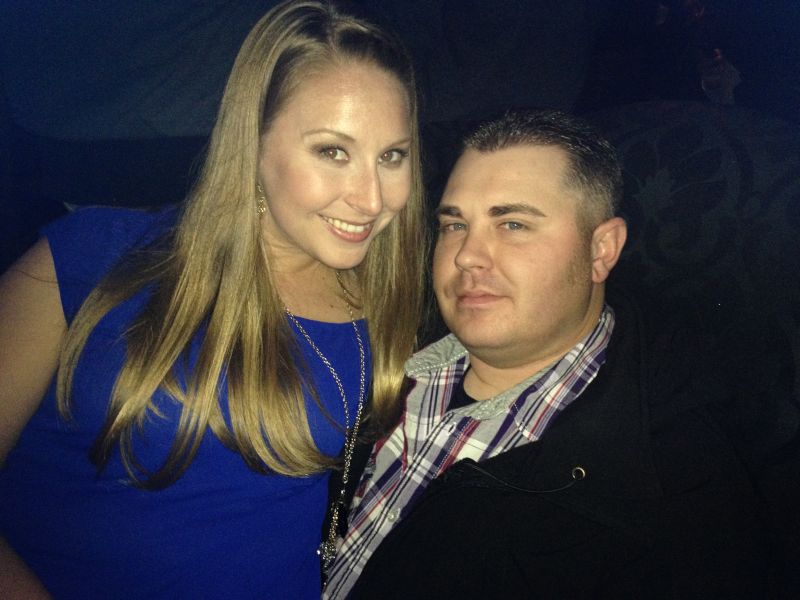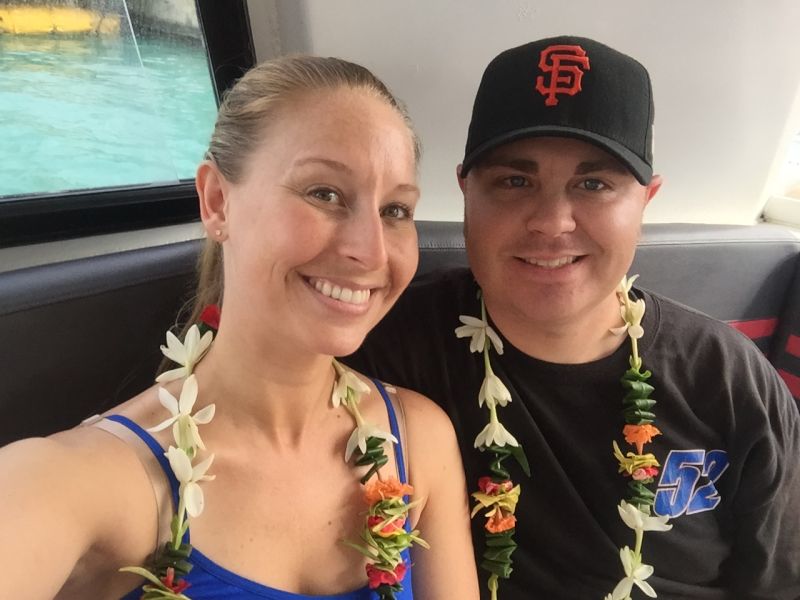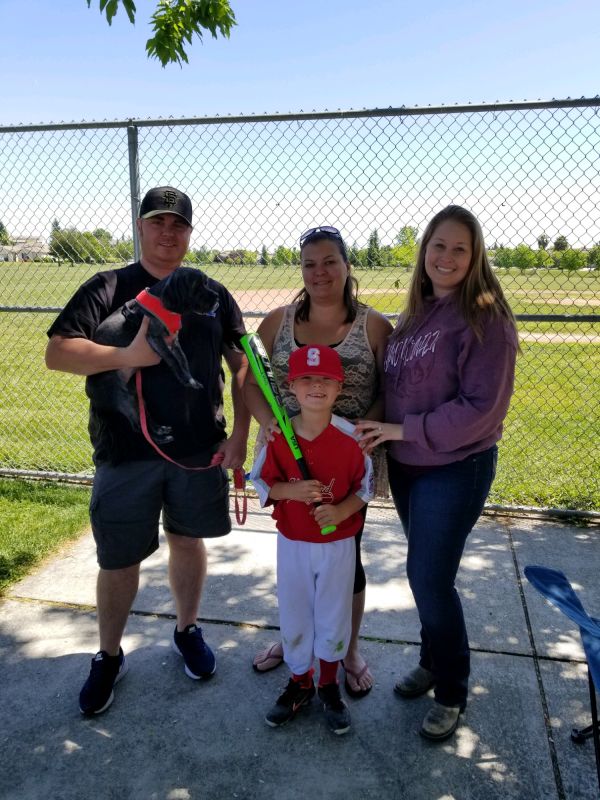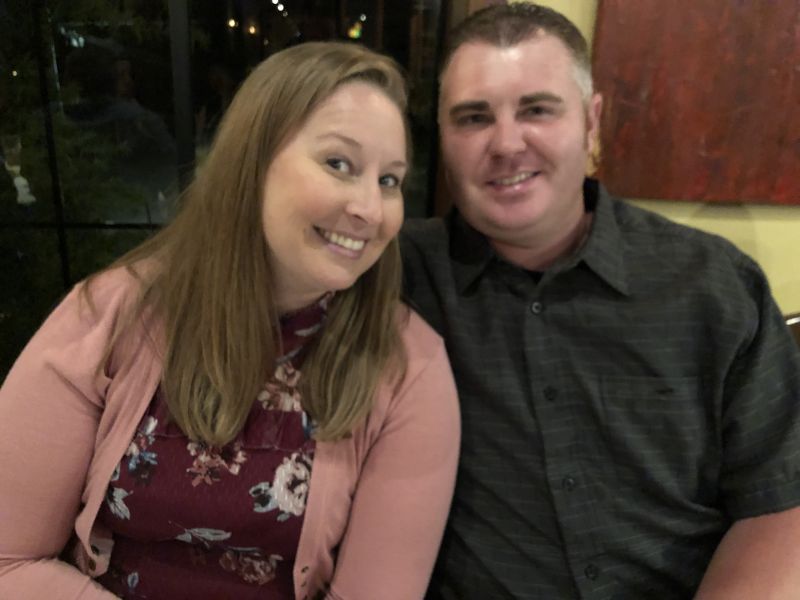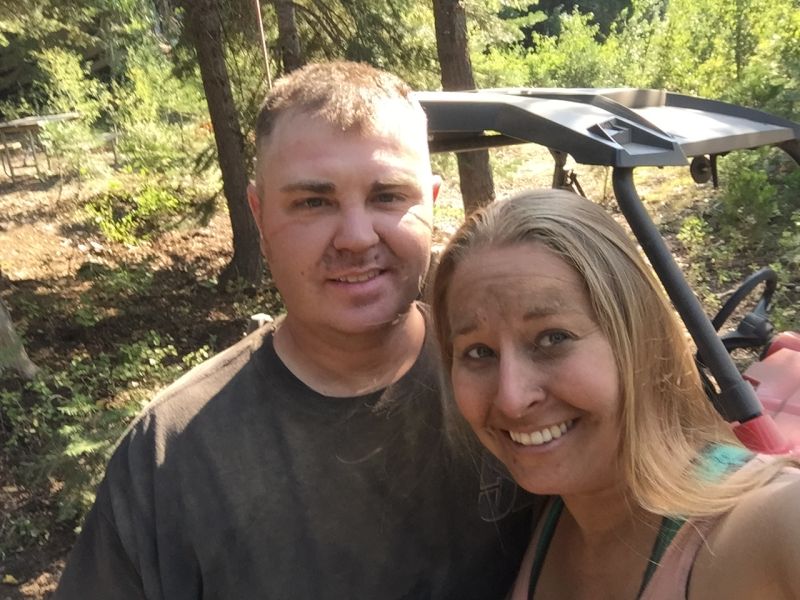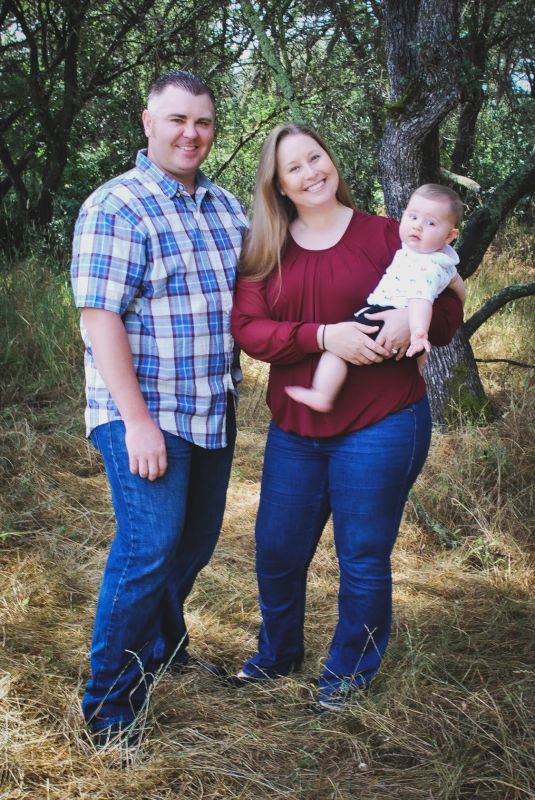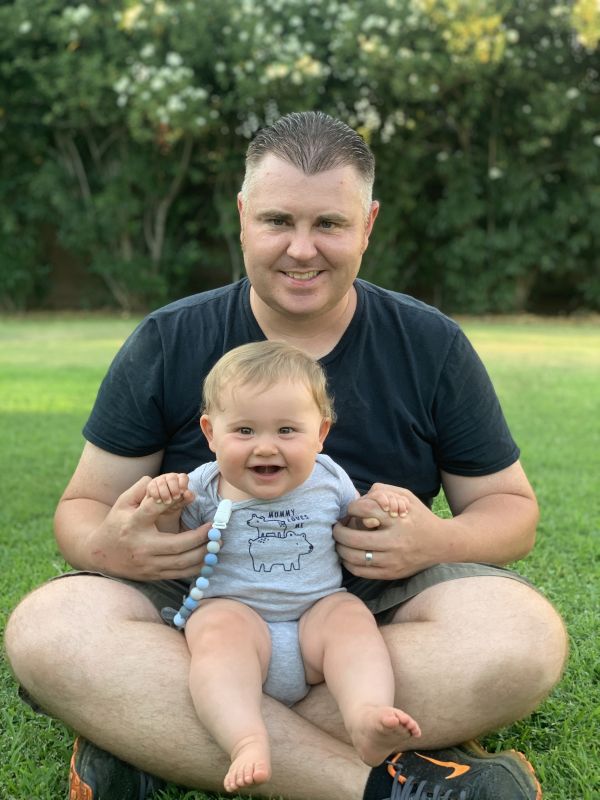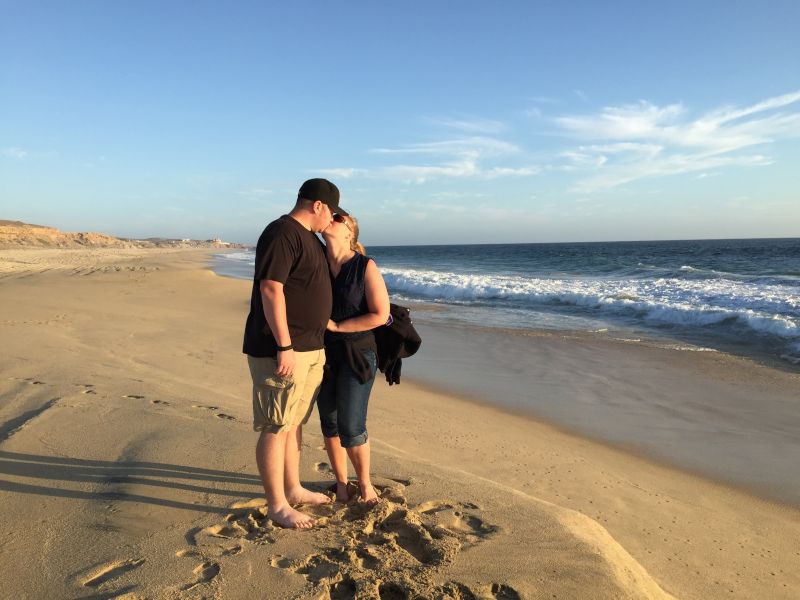 ×
1 / 12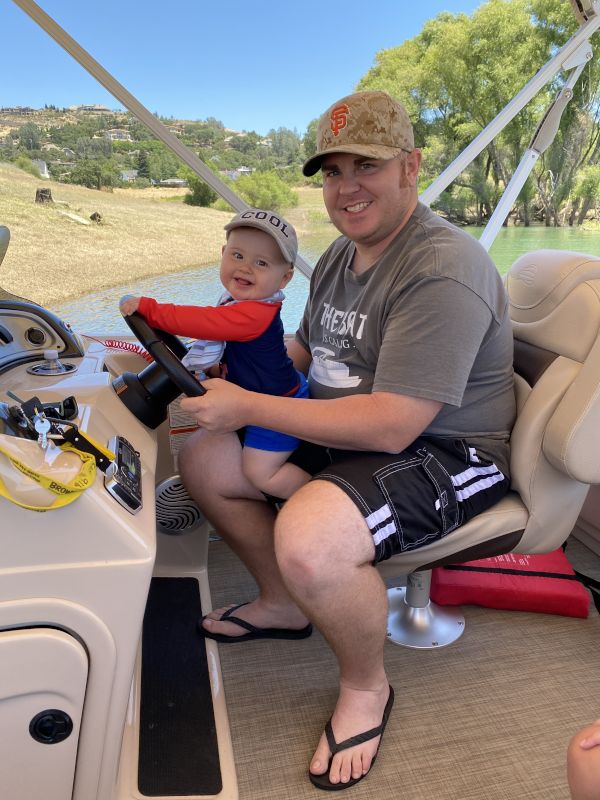 2 / 12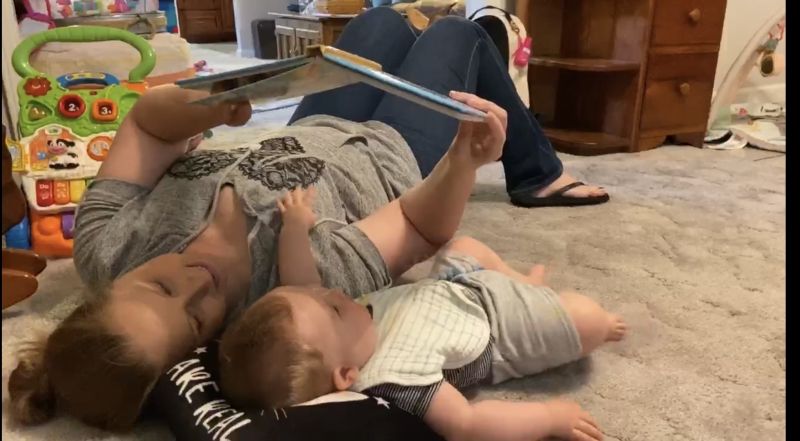 3 / 12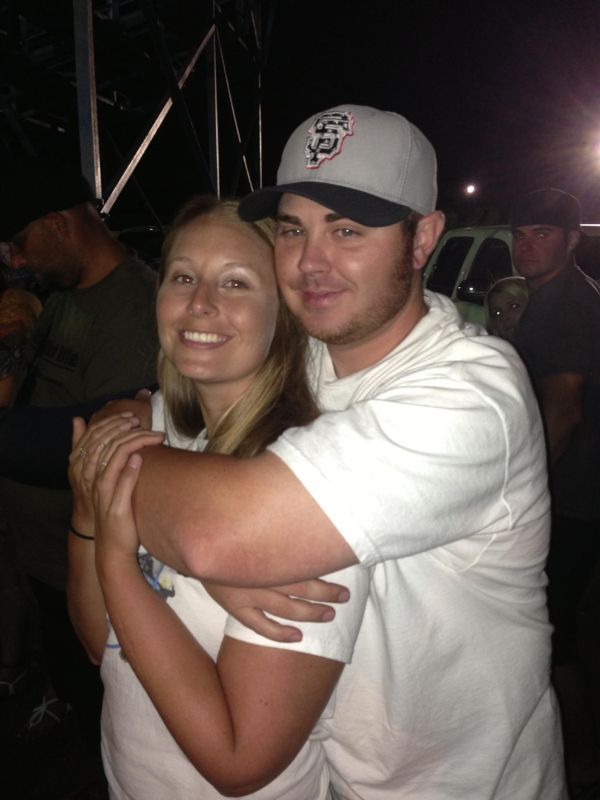 4 / 12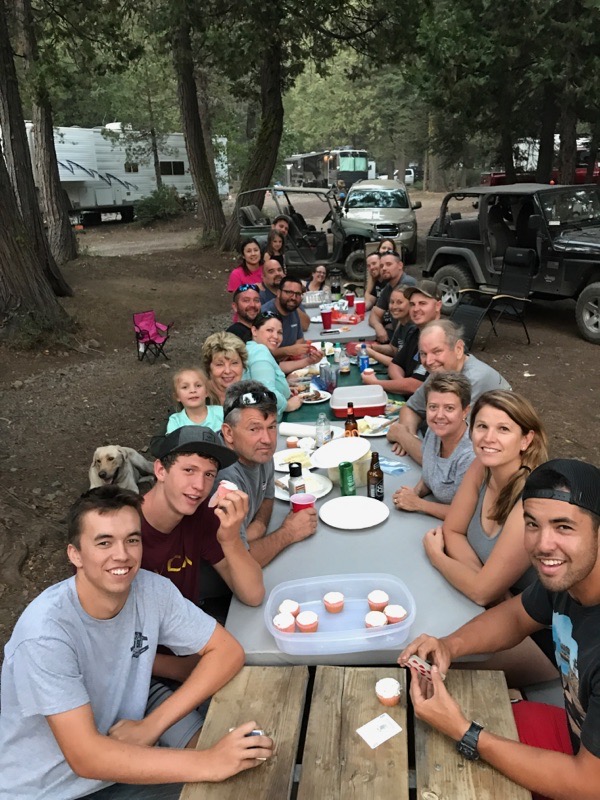 5 / 12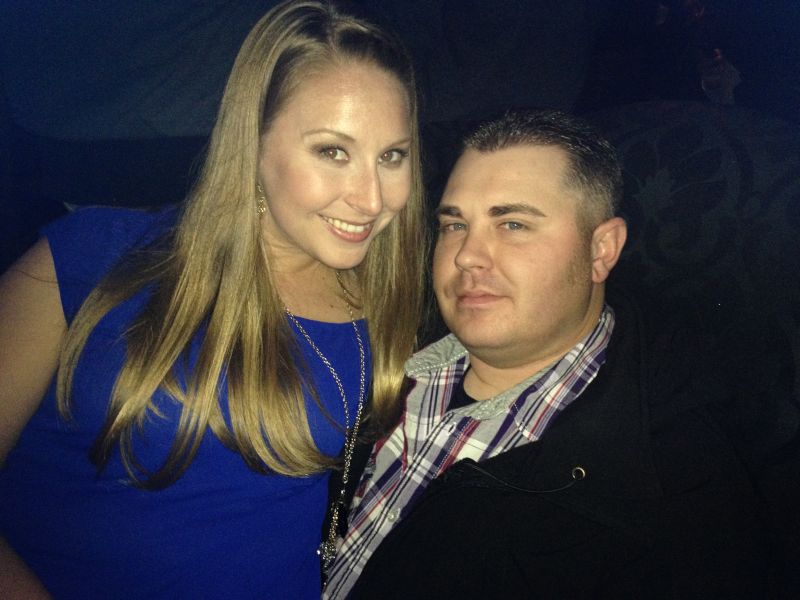 6 / 12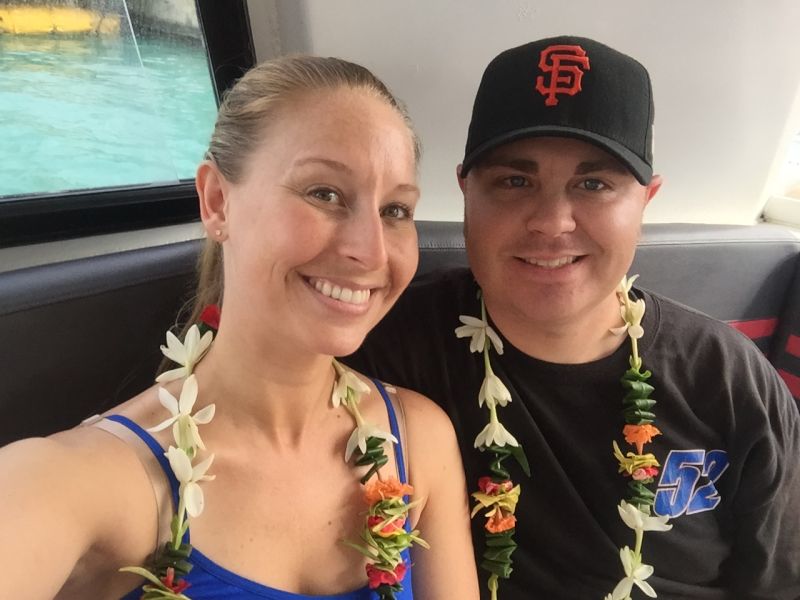 7 / 12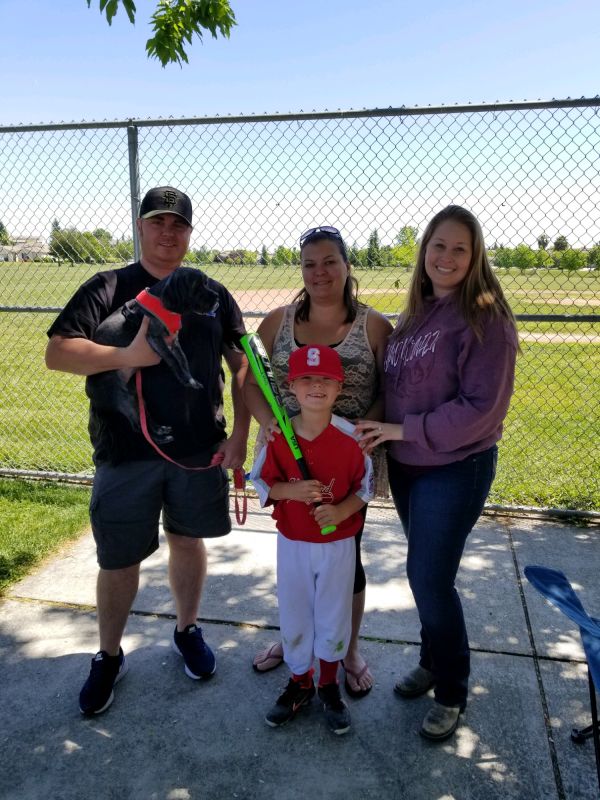 8 / 12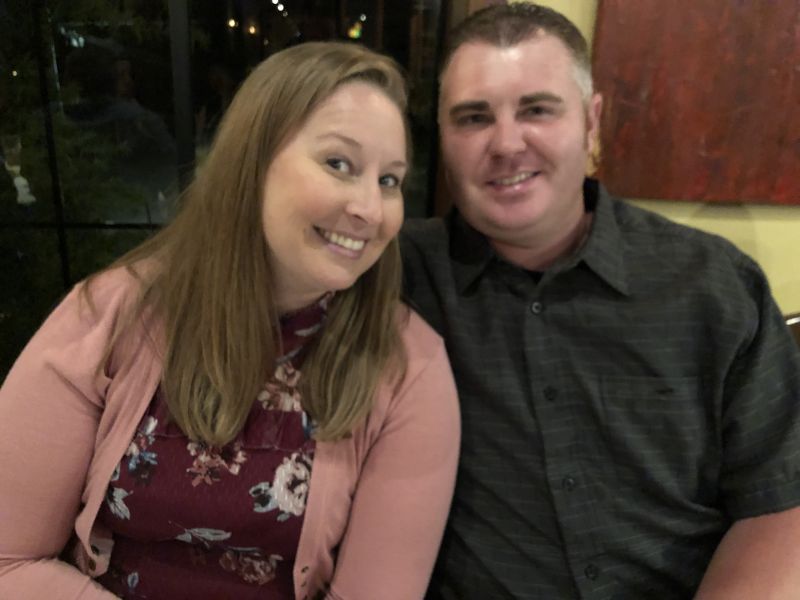 9 / 12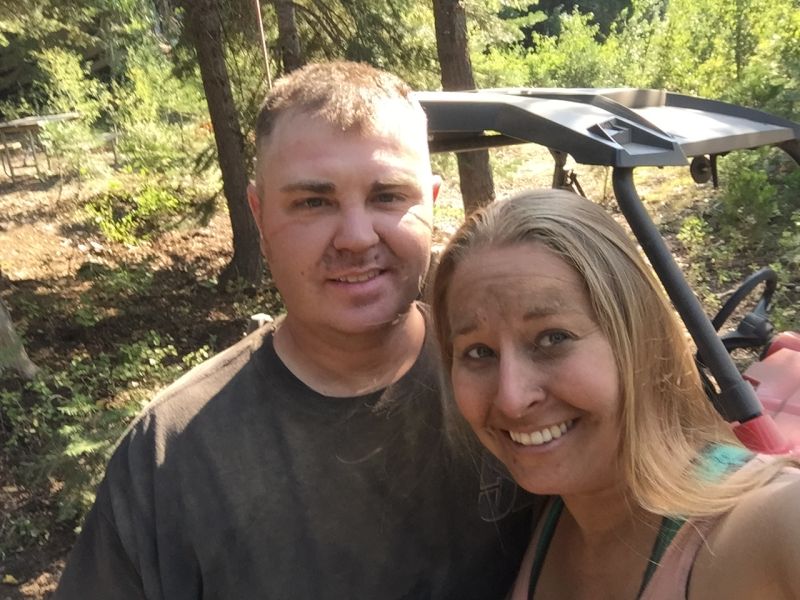 10 / 12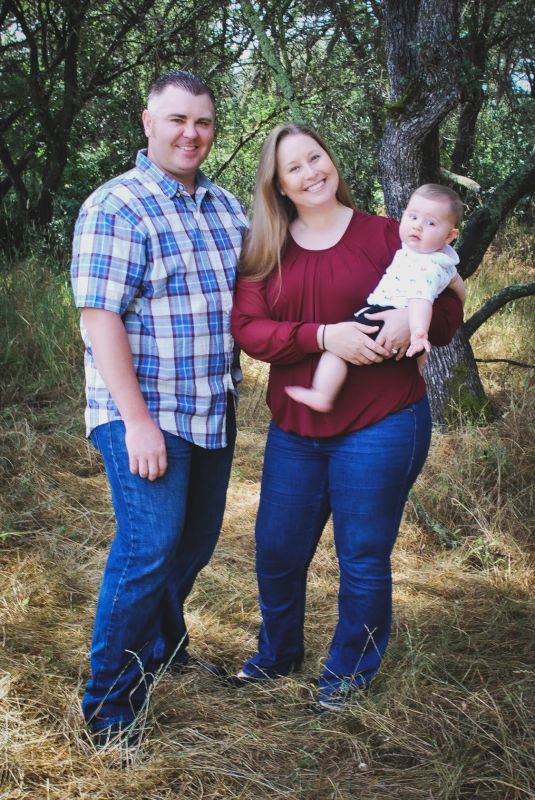 11 / 12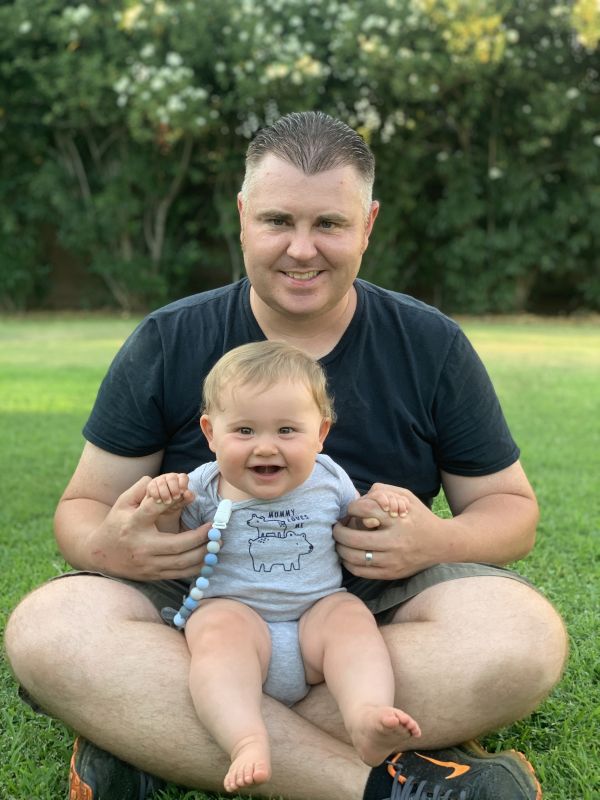 12 / 12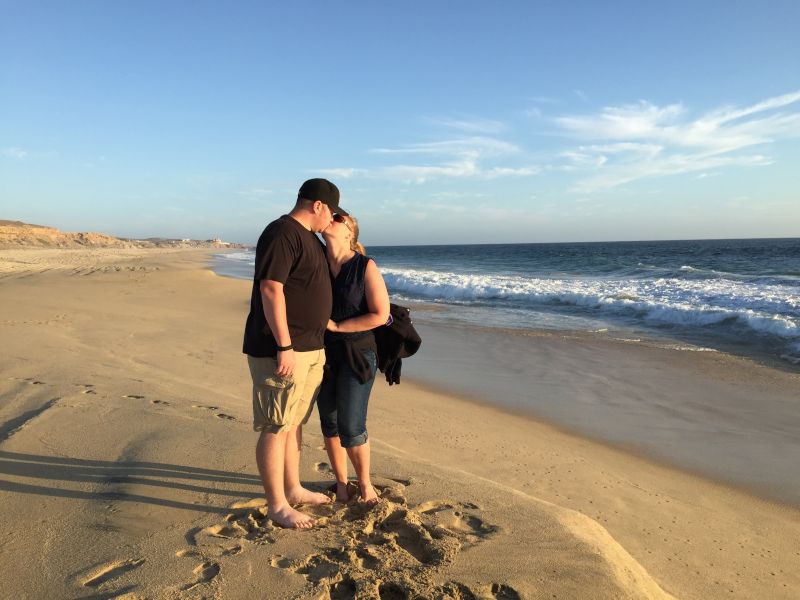 ❮
❯
Our House and Neighborhood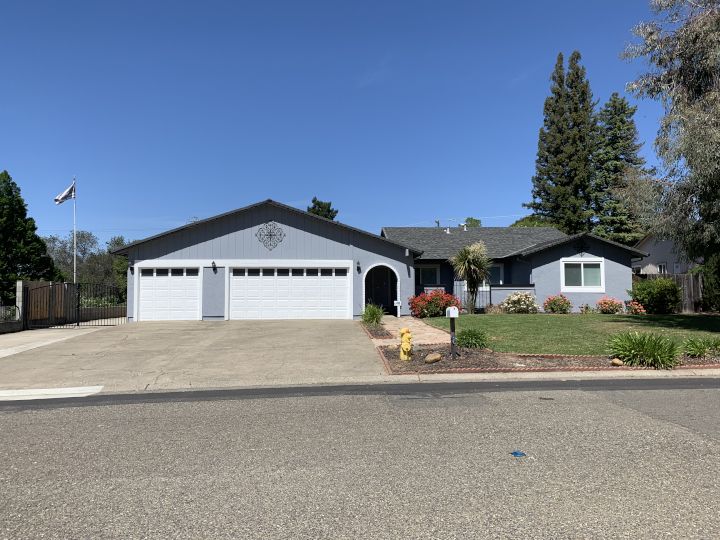 We live in a very safe community with a huge emphasis on outdoor fitness activities for all ages. It is saturated by 95 miles of bike trails that run along pastures, old train tracks, a river, and a local lake. Our home is about five minutes to the lake and river. Spring through fall there's always people on our waterways kayaking, boating, fishing, paddle boarding and spending time together. We live in a diverse city with focus on technology and natural environment. There are tons of restaurants, shops, entertainment options, historic museums etc. We're a 2.5-hour drive time to the ocean or South Lake Tahoe; a perfect blend of nature's beauty.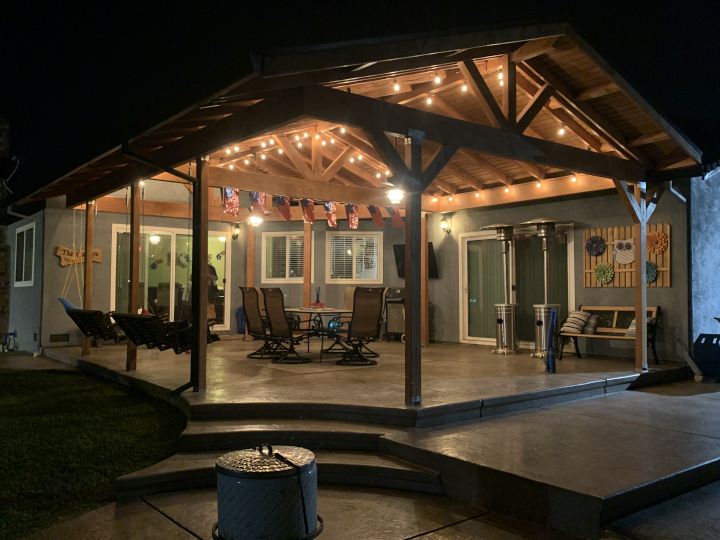 We live in a tight-knit suburban neighborhood on a dead-end street. We have neighbors that know and talk with one another regularly. Our house is a single story home with four bedrooms and two baths. Our home is decorated in calm ocean tones and accent decor. Our particular neighborhood consists of properties around the half-acre size. Every Halloween a group of 25+ children get together and trick or treat all in one giant group (with parents in tow of course!).
Family activities are always going on. Some examples are our street fairs in old town, free family concerts in the outdoor shopping amphitheater, our annual rodeo, the city zoo, 'First Responders in the Community' events, the city aquatic center and sports complex, and there are 46 developed parks in the city totaling 261 acres.
Our Extended Families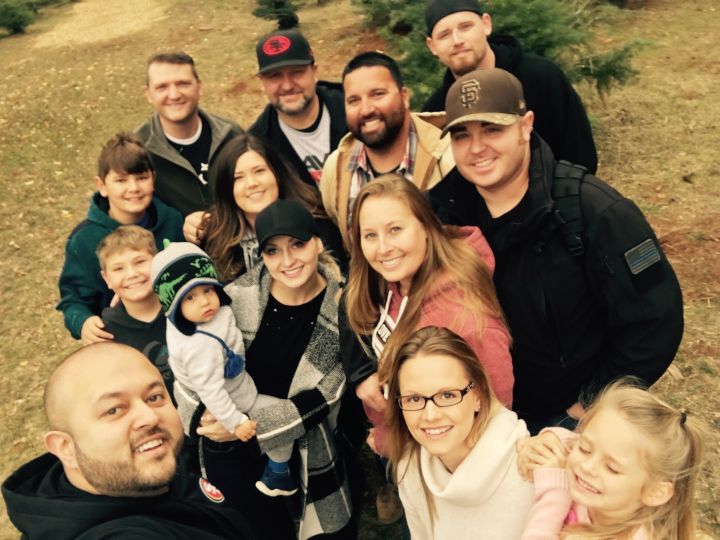 With family being THE most important thing to us, the pursuit of adoption has brought a whole new level of excitement to all our family members. The outpouring of support we've received has been unbelievable.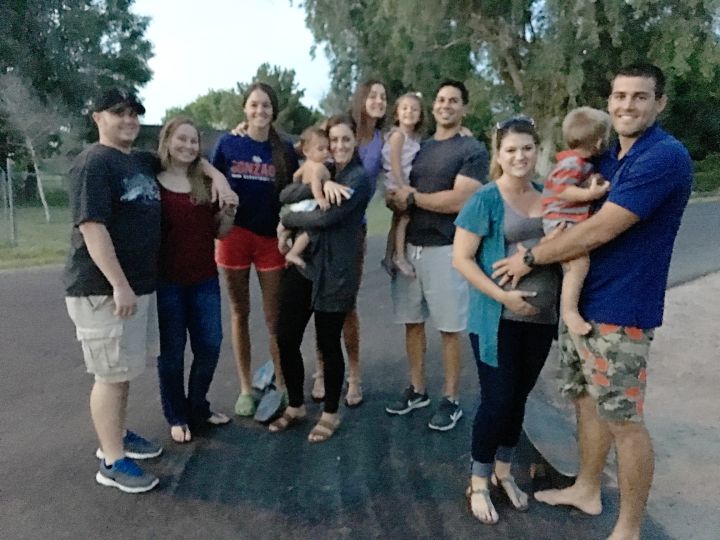 With both sets of our parents living only 20 minutes away (and within two miles of each other), we spend a lot of time with them. Summers are filled with making memories on our pontoon boat, barbecuing, camping, and birthday parties. Thanksgiving is spent at our home with both sides of the family together celebrating. Christmas is filled with traditions of hot cocoa on a six-hour neighborhood hop to look at Christmas lights, a large group cutting down trees together, early morning gifts and delicious monkey bread at Reid's parents' house, and Christmas evening dinner at our home with Chelsea's family.
With eager Grammy's and Papa's waiting for another grand baby to babysit, our niece excited to have another cousin, Auntie's excited to spoil another little bundle-of-joy, and most of all Bryson waiting for a sibling to share a home with, we cannot wait to share all of our traditions as we grow our family through adoption.
From Us to You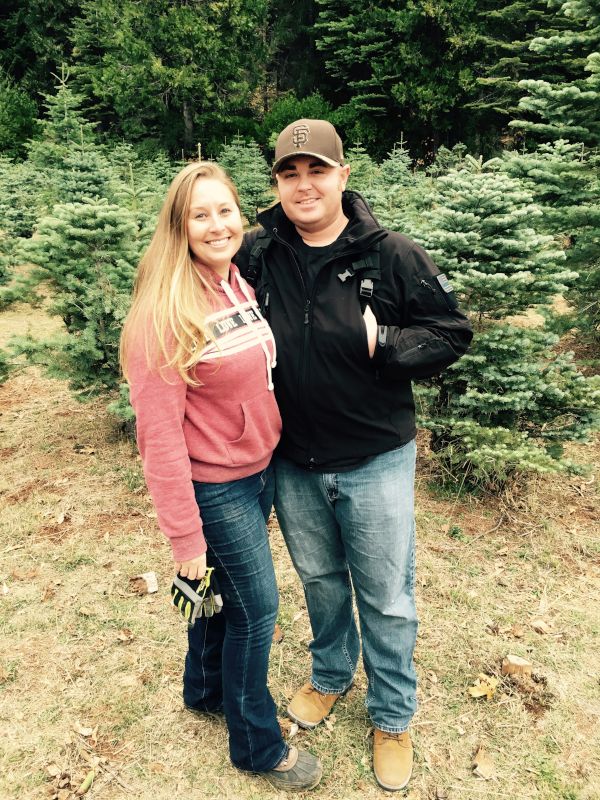 Thank you kindly for taking the time to learn more about us. As impossible as it is for us to know what you're going through, I hope that you know how much we admire your courage and strength in the noble decision to explore adoption.
Our profile already gives you some basic information on our home, neighborhood, hobbies and family. In addition, it's important for you to know how stable our relationship is. We've known each other for 18 years, have been a couple for nine, and married for four. As a couple we've endured years of infertility treatments, the loss of a very close family member, and have shared in SO many joyous events. Life can be sour sometimes, and on the other hand it can be very sweet ... but no matter what, we are steadfast partners that love one another deeply. With our own life lessons, life has taught us the importance of instilling resilience in a child.
Bringing another child into our home is just the tip of the iceburg. We truly have a village of support surrounding us. Luckily, we have friends that are as much a piece of our family, as our biological family members. A child entrusted to us would not be put into daycare during work hours but would spend time with Grammy and Papa (Reid's parents). Just like with our son, our second child will not only be loved in a safe place while we work but would also learn so much! They go on educational field trips, get silly with the Super-Soakers in the summer, bake treats for every celebration, and do so many hands-on crafts! All of our close friends have young children ranging from age 3 weeks to 12 years, and they cannot wait to have another little friend to play with.
We dream of the day of having our family of four playing board games, playing cornhole, going bowling, mini-golfing, and having separate 1-on-1 simultaneous mom/dad days together. We want to teach our kids how to play Connect 4, "War" the card game, Battleship, checkers and Go-Fish together. We want our children to support each others interests, encourage personal growth, stand up for one another, and challenge each another.
We are very excited to share our everyday joys with another child. Our life together is not just about the big moments and grand vacations. We enjoy all of those, but we also sincerely appreciate the little things in life. The moments of water balloon fights in the backyard, daring someone to try chocolate syrup on their mashed potatoes, counting how many times you skip a rock across the lake and racing Power Wheels on the driveway out back are just as important.
Always striving to be the best versions of ourselves is something that we do on a regular basis and having children adds to our purpose in doing so. Being a parent isn't just a teaching experience, but a learning experience for us. We will always strive to learn more and improve each and every day. Continuing to see the world through a child's unique and unfiltered perspective brings us so much happiness.
As adoptive parents we would be obliged to send letters, pictures and emails sharing updates as milestones are reached, if it is your wish. We are fully invested in ensuring that a child knows about his or her history and where they came from. He or she will know how brave and selfless of a person you are. They will be reassured that this was a decision made from pure love. It is imperative that you know how much YOU matter to us too.
It is our promise to you, that we can and will provide unconditional love, stability, positive influence and a very bright future to your baby if given the chance. As we anxiously await the chance to grow our family, if you are interested in meeting and learning more about us, we welcome the opportunity.
With warm regards,
Reid & Chelsea
Favorites
Actor
Clint Eastwood
Ryan Reynolds, Johnny Depp
Actress
Sandra Bullock, Jennifer ANiston
Reese Witherspoon & Katherine Heigl
Book
Women's Murder Mystery series
Candy Bar
100 Grand
SKOR, 100 Grand
Cartoon
Simpsons, when I was young
Sponge Bob, Care Bears
Childhood Memory
Dressing up as girls with my brother, and trick-or-treating with our female friends
Fishing with my dad on the banks of the lake
Childhood Toy
Legos
Grumpy bear, Preemie Cabbage Patch kid, and my glow-worm
Children's Book
The Buttercream Gang
Where the Sidewalk Ends (Shel Silverstein), Babysitters club, Goosebumps
City
South Lake Tahoe
South Lake Tahoe
Classic Movie
E.T.
Dirty Dancing, Shawshank Redemption, Foot Loose
Day of Week
Friday
Saturday
Dessert
Funfetti Cupcakes
Mint Chip Ice Cream
Disney Movie
Peter Pan
Beauty & the Beast, The Lion King
Dream Car
Porsch 911 GT2RS
Jeep Grand Cherokee Trackhawk
Dream Job
Professional Baseball player
Social Worker at an adoption agency
Dream Vacation
Roadtrip in the trailer to all U.S. National Parks
Italy
Family Activity
Anything outdoors
Silly Board Games
Form of Exercise
Baseball
Zumba
Game
Life
Mexican Train (Dominos) and Phase 10
Hobby
Camping
Spending time with my son
Holiday
Halloween
Christmas
Holiday Song
Rudolph the Red Nosed Reindeer
Baby It's cold outside
Holiday Tradition
Picking out a Christmas tree
Going to different neighborhoods to look at Christmas lights
Ice Cream
Vanilla
Mint Chip
Leisure Activity
Cruising in the Camaro
Hanging out on the Pontoon boat
Magazine
Classic Car Magazine
Cosmo
Memory with a Child
Holding my son for the first time
Hearing my son laugh for the first time
Memory with Spouse
Hot August Nights 2002
Our first look on our wedding day
Movie
Fast & the Furious (series)
Gone in 60 Seconds
Movie Munchie
Hot Tamales
Popcorn
Movie Quote
"What do you want!?" The Notebook
"Get busy living, or get busy dying"
Musical Group
The Beach Boys
Kelsea Ballerini, Rascal Flatts, Kane Brown
Nursery Rhyme
Humpty Dumpty Sat on the Wall
Humpty Dumpty sat on the wall
Olympic Event
Snow Boarding
Gymnastics
Personal Hero
Military & Law Enforcement Officers that have paid the ultimate sacrifice
My Dad
Play
Phantom of the Opera
Romeo & Juliet
Quality about my Spouse
Puts up with me
His Dedication to seeing his commitments through
Quote
Don't mistake my kindness for weakness
The Serenity Prayer
Restaurant
Long John Silvers
Carmelitas Mexican
Scripture
Don't have one
1 Corinthians 13:4-8
Shopping Store
Bass Pro Shop
Home Goods
Song
California Love
Heaven - Kane Brown
Sport to Play
Baseball
Basketball
Sport to Watch
Baseball
Baseball
Sports Star
Mark McGuire
Buster Posey
Sports Team
San Francisco Giants
San Francisco Giants
Subject in School
PE
English/Liturature
Thing to Cook
Bacon Wrapped Smokies
Brownies, cookies, cake
Time of Day
Nap Time
When I enter my son's room in the morning
Tradition
Sand Mountain trip for Halloween (also when we got our 1st adoption match call)
Thanksgiving at our house (we host both families)
TV Show
Last Man Standing
This is Us; Big Bang Theory
TV Show Character
Mike Baxter
Kate
Type of Music
Country / Hip Hop
Country
Vacation Spot
Bora Bora
Dillon's Beach
Video Game
Grand Turismo 2
Mario Kart