1-800-ADOPTION
Thank you for viewing our profile
If you would like to learn more about us, please call 1-800-ADOPTION (2367846), fill out the form at the bottom of our on-line profile page, or email us at bp_information@americanadoptions.com.
To revisit our on-line profile page and view our profile video at American Adoptions, simply use your mobile phone to scan the QR code on the right. We are looking forward to hearing from you!
Benjie & Amy
We know adoption is a beautiful blessing because we're already an adoptive family. We know our son would love a sibling! We are grateful that you are considering us as potential parents for your child. Our home is filled with love, kindness, toddler squeals, and lots of laughter and we can't wait to share that with another child! We hope this introduction helps you find the right fit for you and your child.
About Us
Job
Business Owner
Assistant Professor
Education
Bachelor's Degree in Journalism
Ph.D. in Theology
Relationship
Legally Married
Our Adoption Story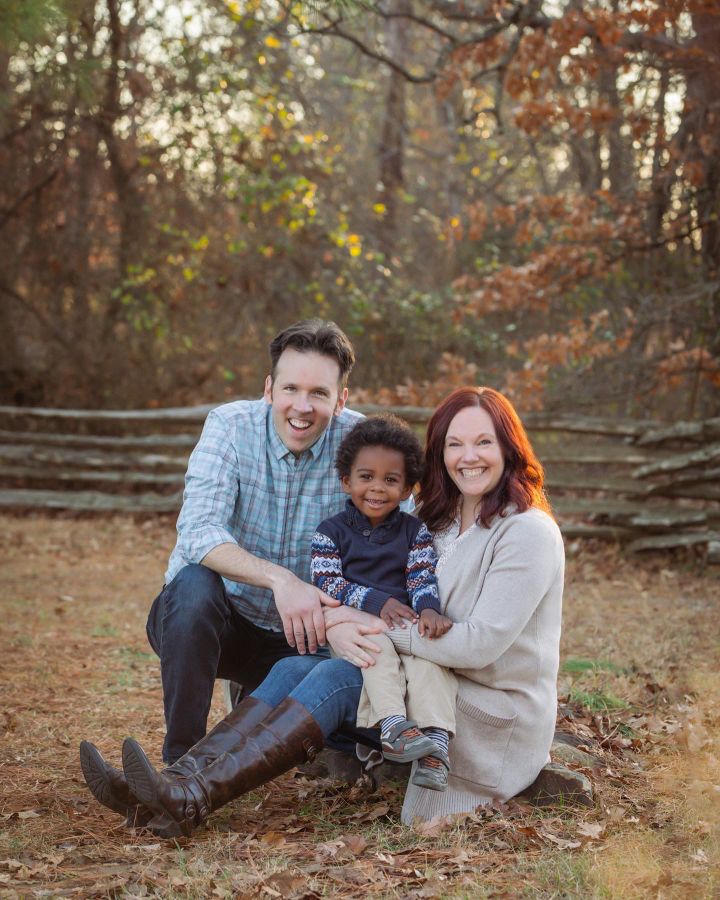 We will never forget the moment we got the call that started the adoption process for our son Ezra. We looked at each other and knew that our lives would change forever! We were able to meet Ezra's birth mom and spend some time with her in the hospital. We had been able to connect over email earlier during the brief time between the call and before Ezra was born, but meeting face to face was important for all of us. A few days later we were able to spend some more time together getting to know one another. We hold those moments close to our hearts and know they do as well. We keep in contact over email right now with letters and photos. Someday soon we hope to see one another again in person.
We talk to Ezra about how we are an adoptive and multiracial family (in language he understands, of course, he's only 4!). We have several books that other friends and adoptive families have recommended to us that we read regularly about different kinds of families. We talk about adoption as a family together regularly (we've got a memory box we look at). And we have other adoptive families that we connect with regularly.
We know adoption is a big decision and one that comes with many complex emotions. We feel honored every day that Ezra's birth mom chose us.
We know that every adoption story is unique and every birth family relationship is different. We don't expect our relationship with our next child's birth family will be exactly the same, but we know it will be just right.
Our Leisure Time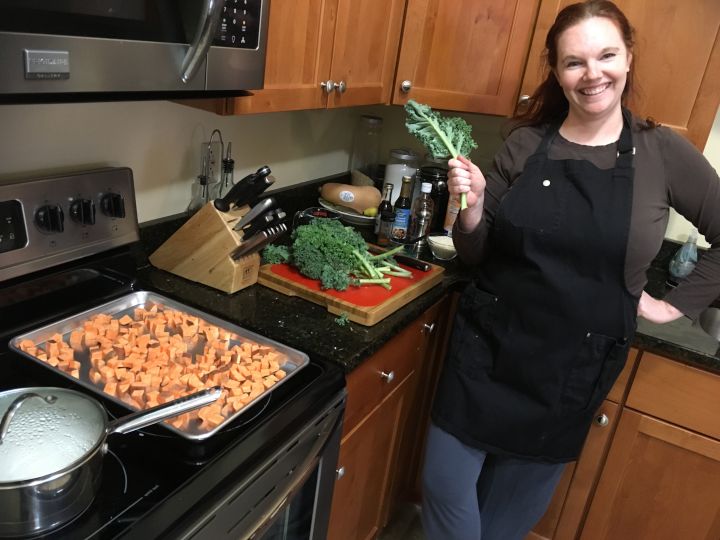 We enjoy everything from a quiet day at home reading to visiting Six Flags to get our roller coaster fix! Amy enjoys the creativity of cooking and baking (pies are her favorite things to make) and drawing and painting with Ezra. Benjie is a musician who plays the piano and the guitar. We love playing cards and board games with friends, hiking, and going to the movies. We love hanging out in the backyard swinging or kicking a soccer ball around and taking family walks together. Our son loves collecting little treasures along the way (acorns and sticks are his favorites).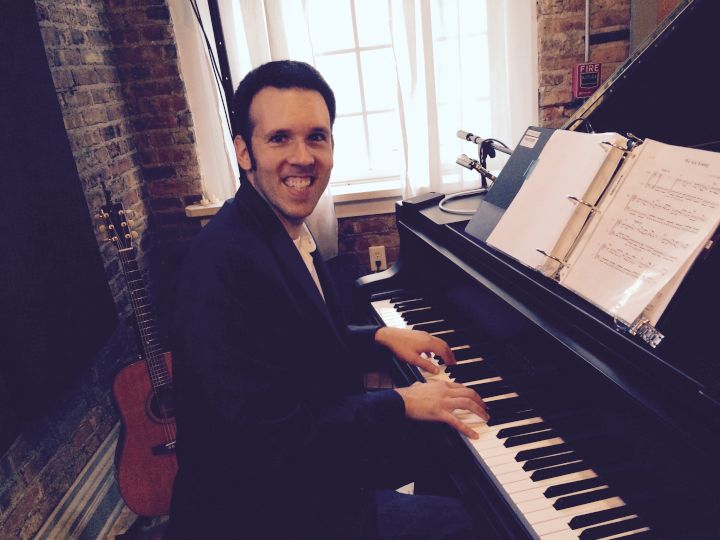 We really look forward to sharing our love for swimming, hiking, cooking, volunteering with our church in our community, reading, going to the zoo, teaching a child how to play baseball and tennis (and watching them learn other sports that we aren't as familiar with), going to plays, exploring places we've been but want to experience again with a child (places like Yellowstone National Park, the Grand Canyon, Disney World, and Washington, D.C.), and exploring new places near and far. We're also excited to take up new activities and learning new things with a child, like learning how to plant and take care of a garden together and exploring our world in new ways through art and science. We also enjoy letting the child take the lead and see where their interest takes them!
Cultural Diversity
We understand that adopting a child of another race means that we can't be everything for the child. This means that we need to make sure there are lots of opportunities to connect with those who will share experiences with our child that we will have not have experienced ourselves. There will be lots of talking, lots of working through things that we don't understand about one another.
We recognize that we will be learning for our entire lives how to learn and listen well. We understand this learning process will involve us reading a lot and listening to others who can walk alongside us. We'll need to take an attitude of humility in order to do that. It's a road we've already been on, even before becoming an adoptive family. We have been and will continue to lean upon those in our community who can help us and make sure the child is regularly around those of a similar cultural background who can be mentors and friends in ways that we cannot because of that difference. Our son loves his godfather and his aunties! We're so grateful for our village of amazing people and desire it to keep growing.
Photos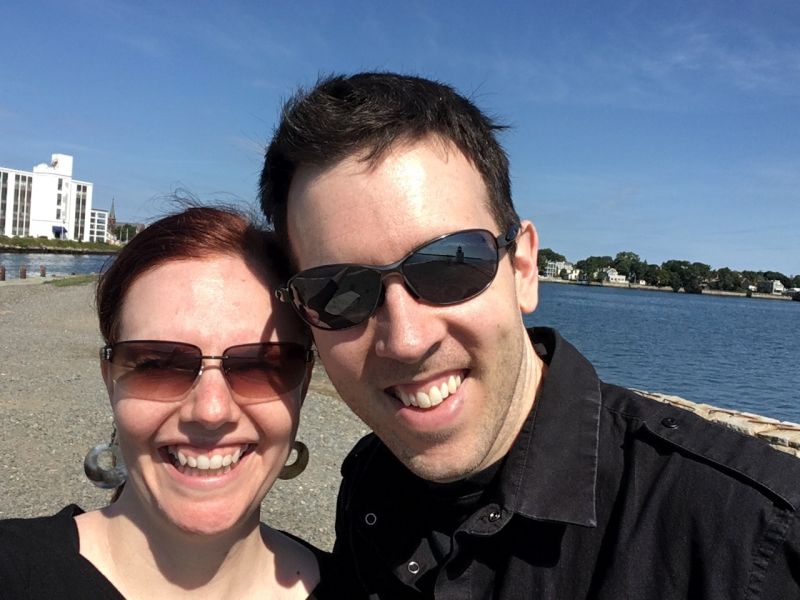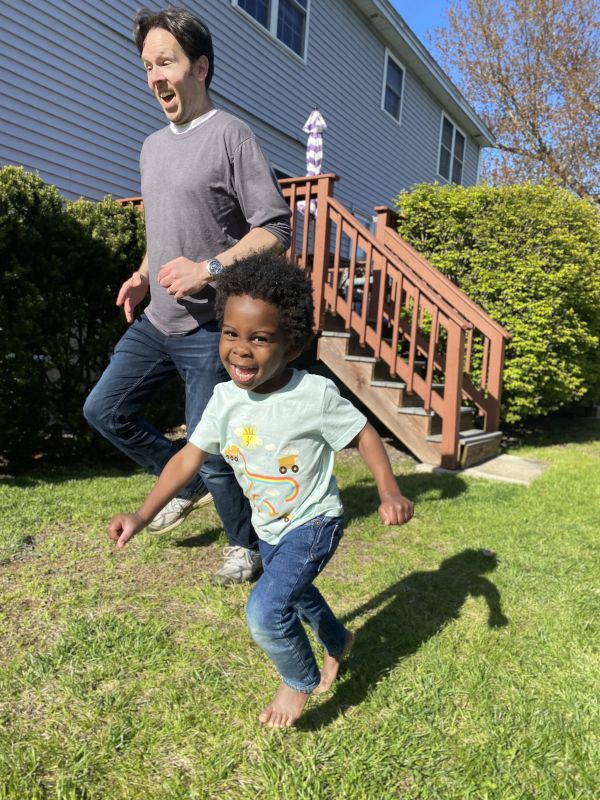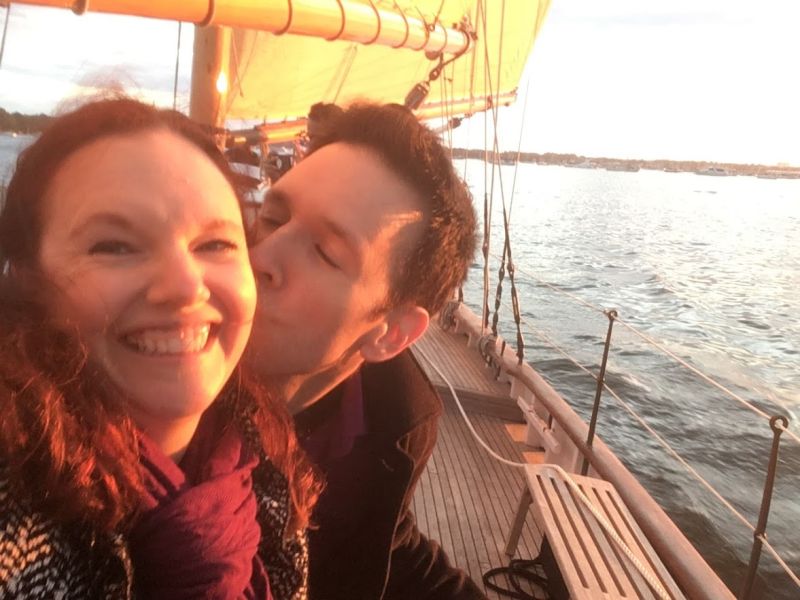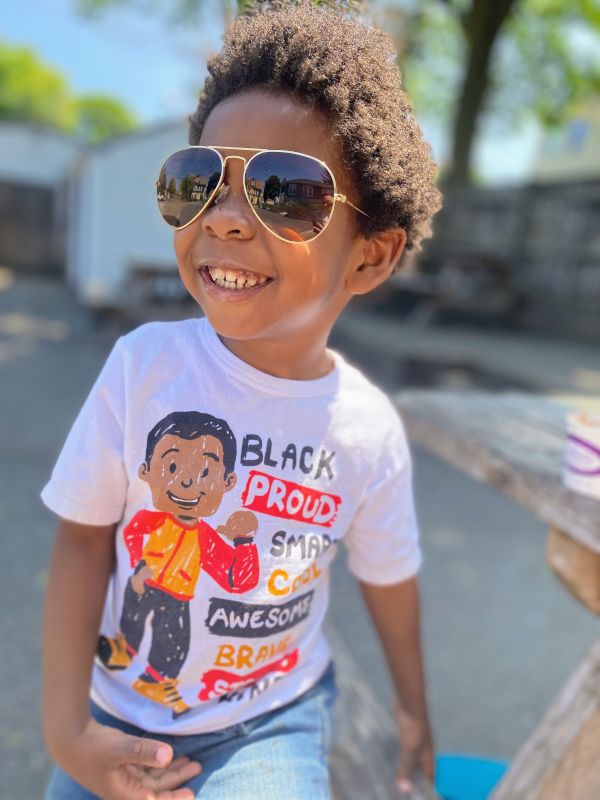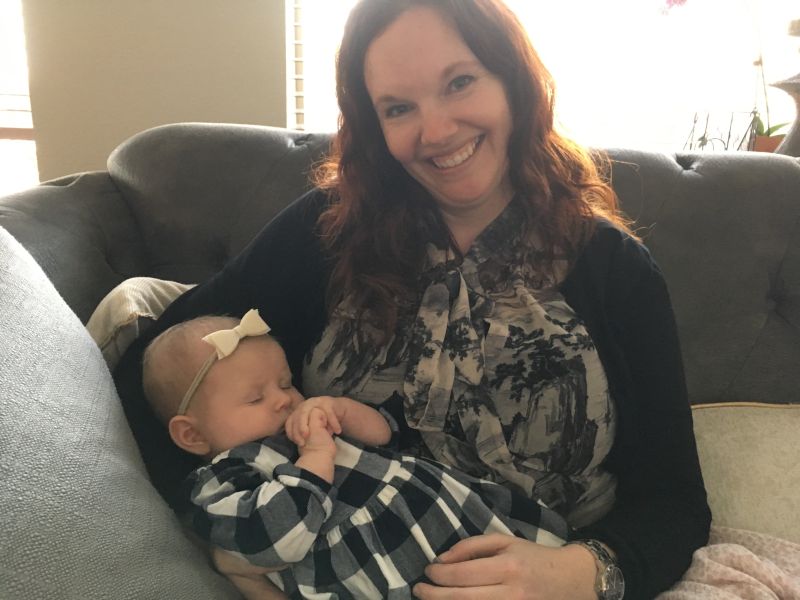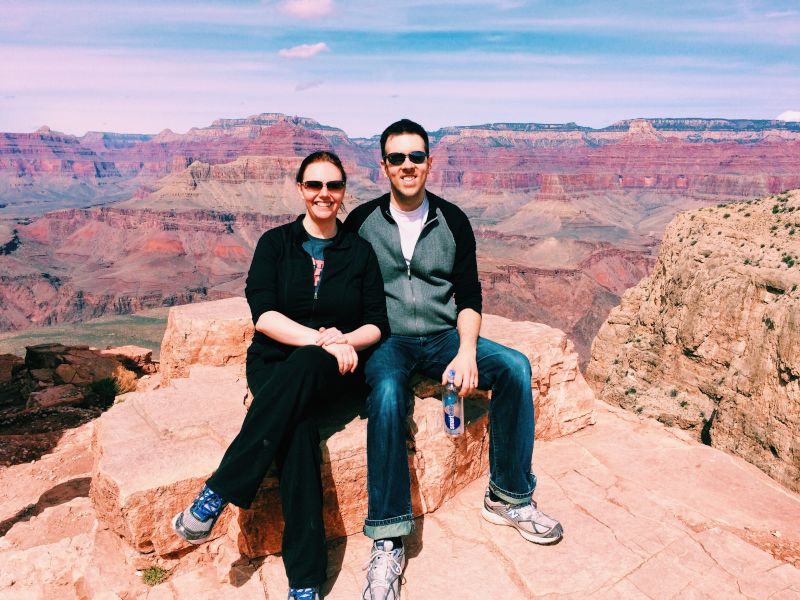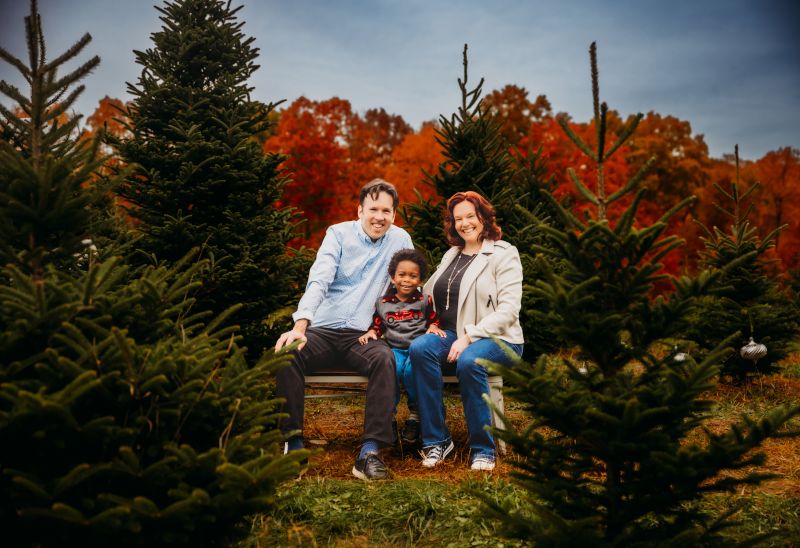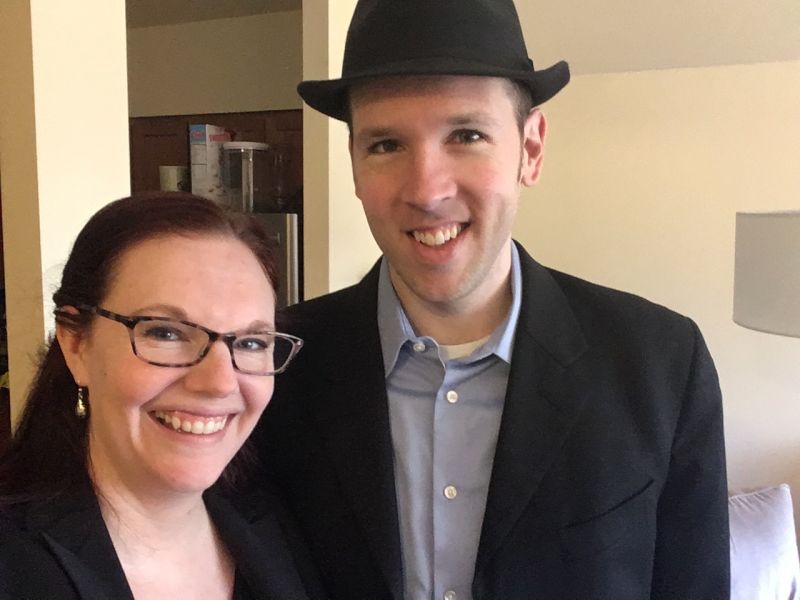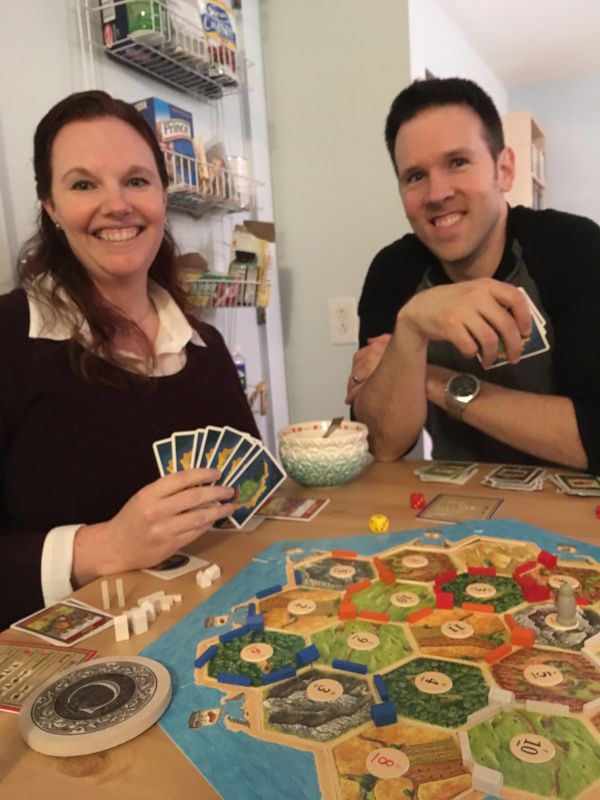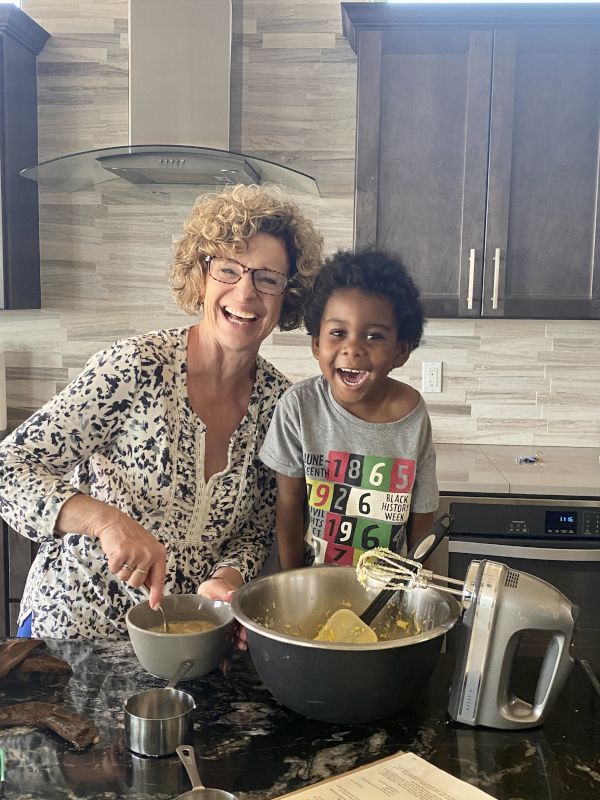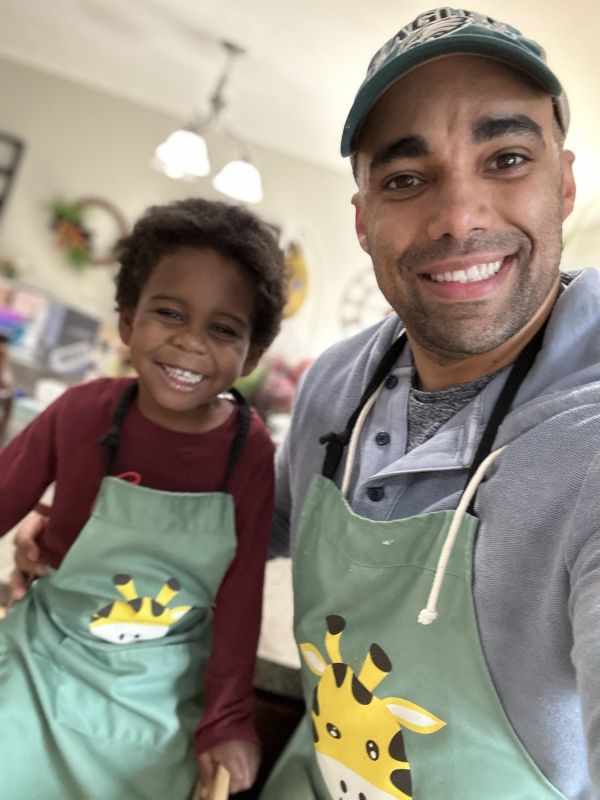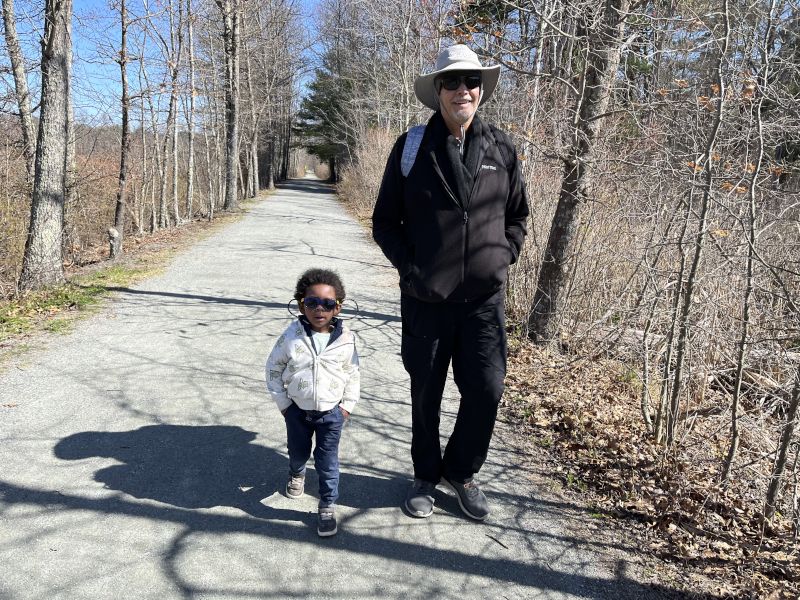 ×
1 / 12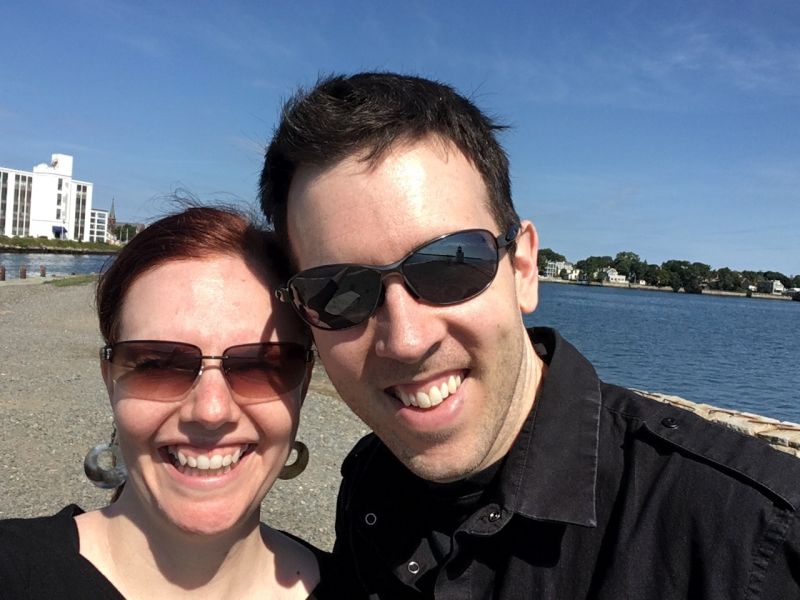 2 / 12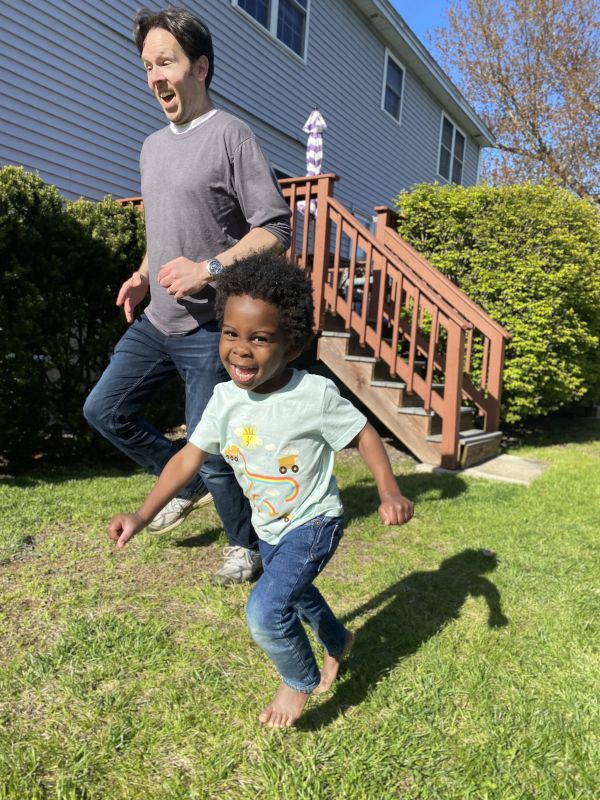 3 / 12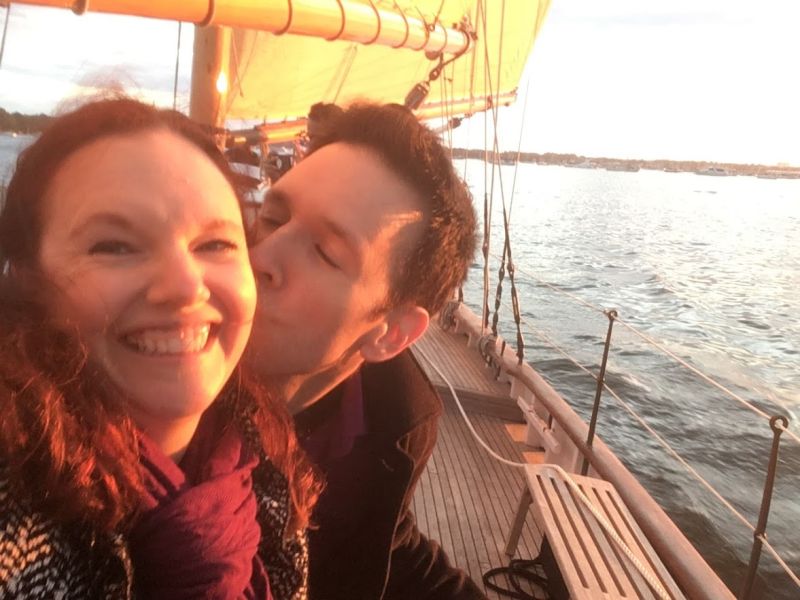 4 / 12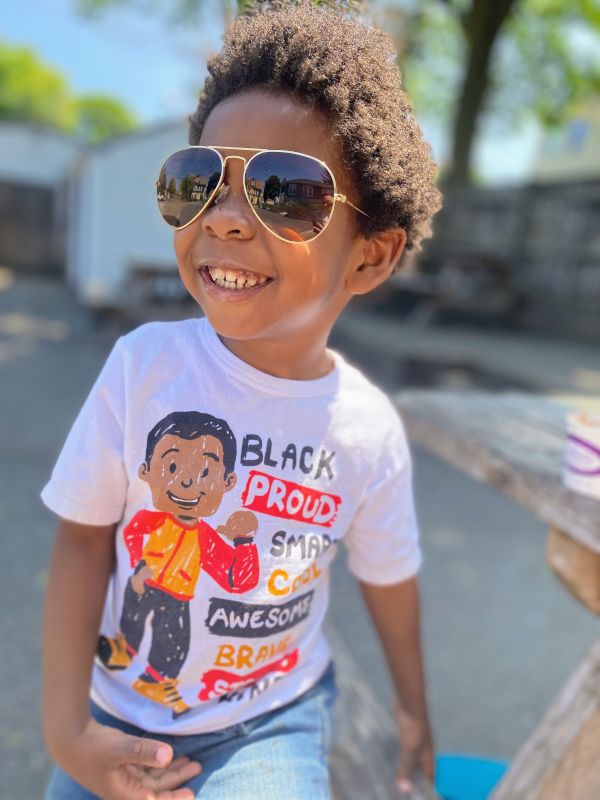 5 / 12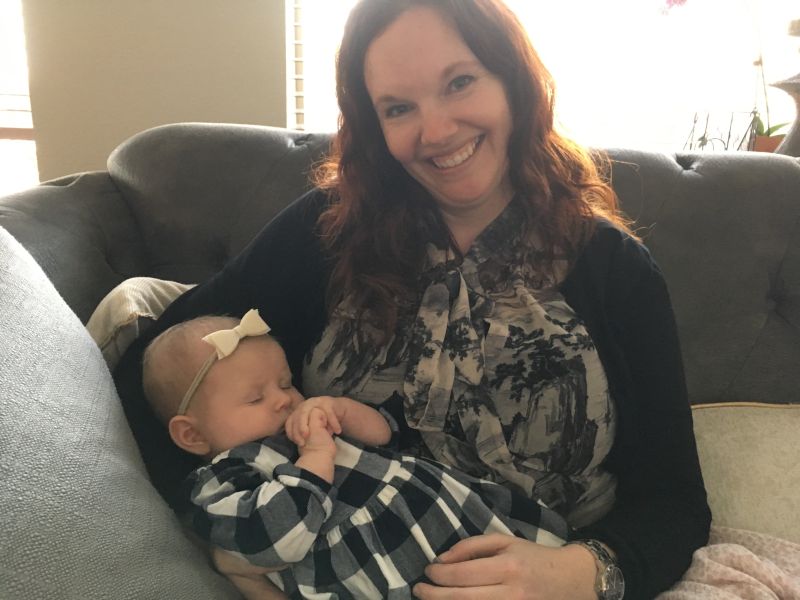 6 / 12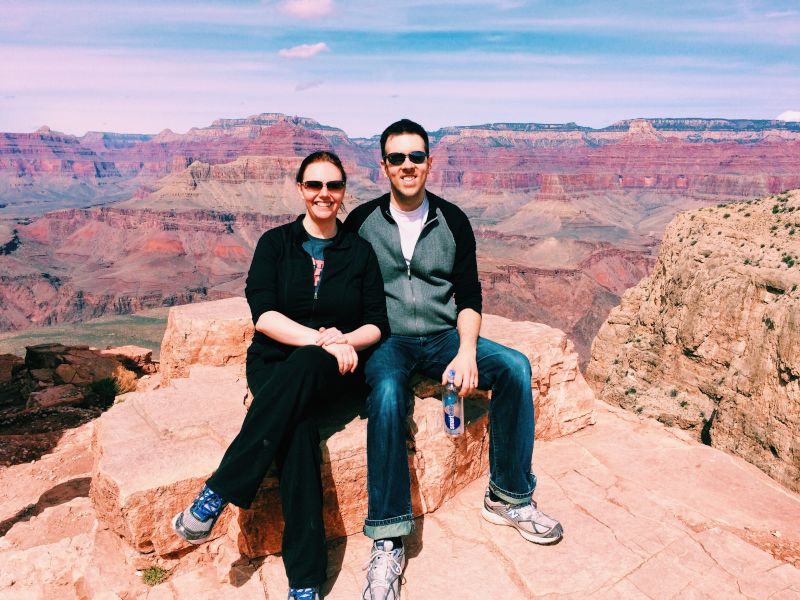 7 / 12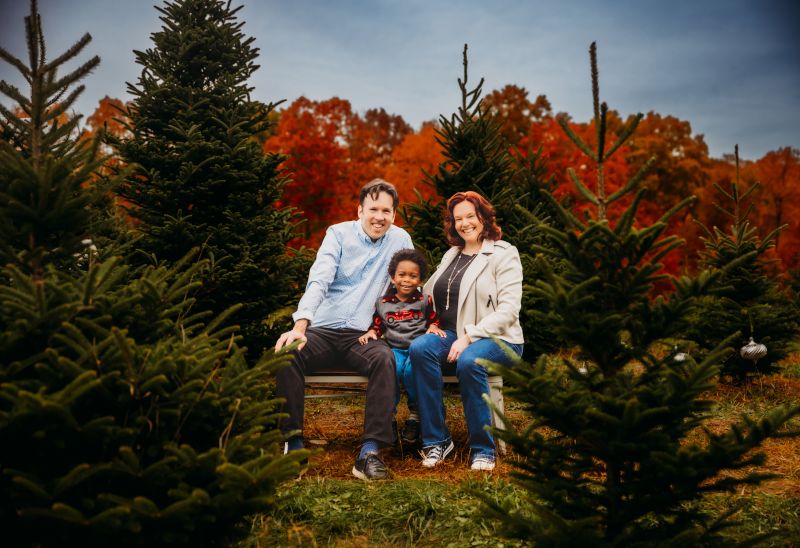 8 / 12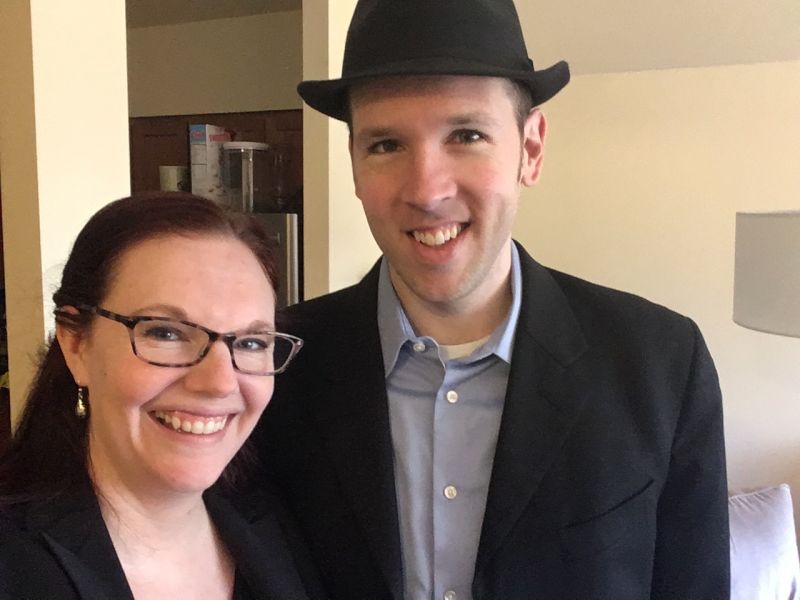 9 / 12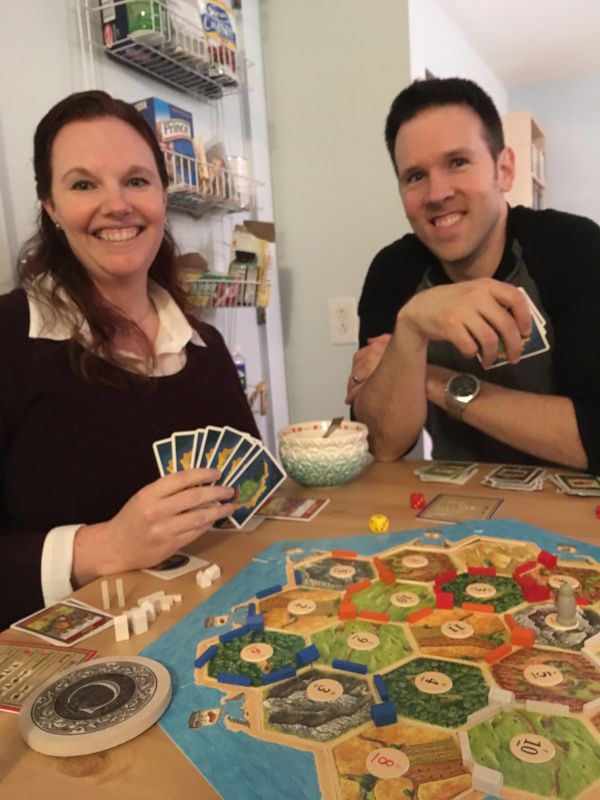 10 / 12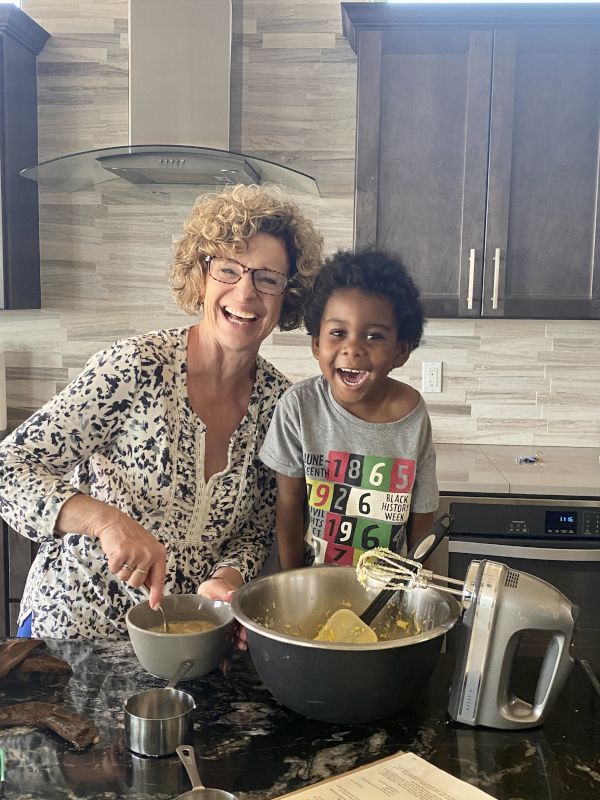 11 / 12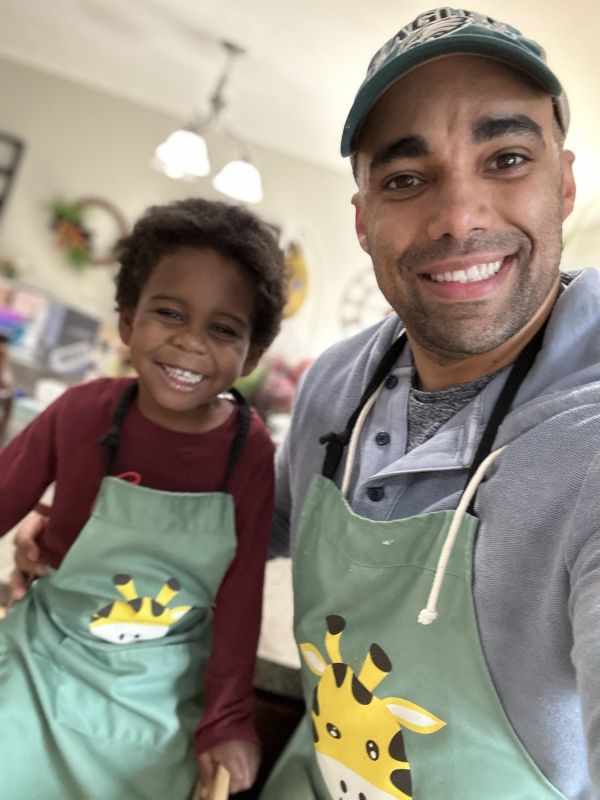 12 / 12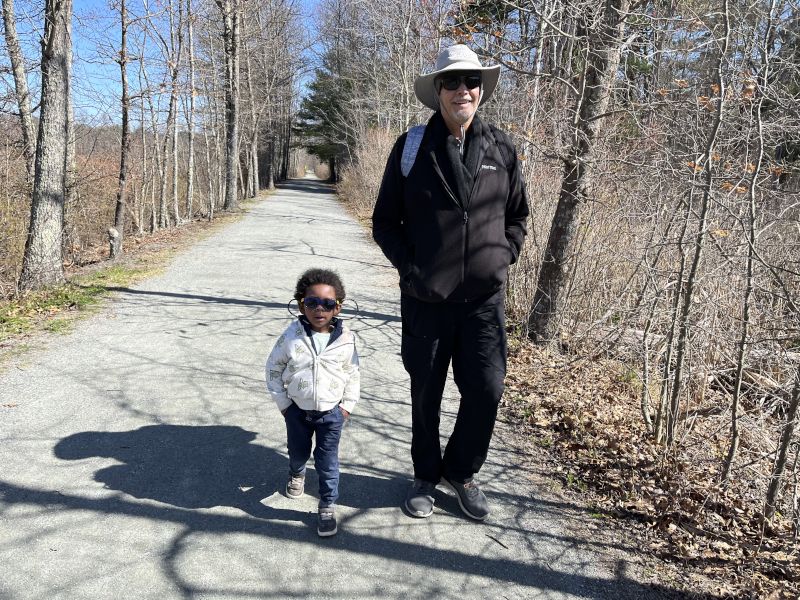 ❮
❯
Our House and Neighborhood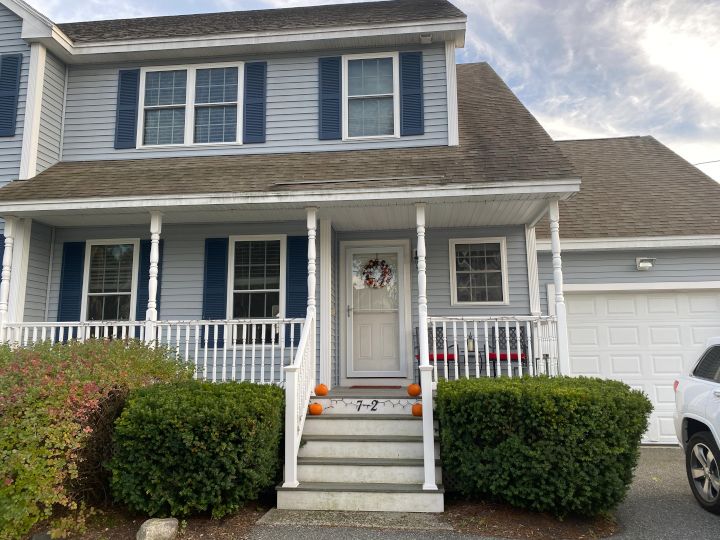 We live in Massachusetts surrounded by historic sites, beaches, and tons of local events (festivals, arts, cultural, and sporting events) for families throughout the year. We bought a house last year in a small city where we can walk to parks with lovely playgrounds, a delicious ice cream shop, the local bodega, the library, and downtown. We have a big yard (our son loves to be outside!) and a warm community of neighbors. We live close to Amy's college where we have access to a variety of sporting, music, and arts events throughout the year as well as a pool and lots of activities for families. We are very active in our church community that has a vibrant kids programs with vacation bible school every summer.
We love our house. It has three floors so we have a good amount of space. We love that it gets a lot of light. Our favorite room is our living room - we like to relax in there and our son has a play area there with toys and lots of books to read. We love having friends come over and cooking dinner and hanging out there or outside on our pergola deck. Our son loves to help in the kitchen (even though he is still very little!)
Our Extended Families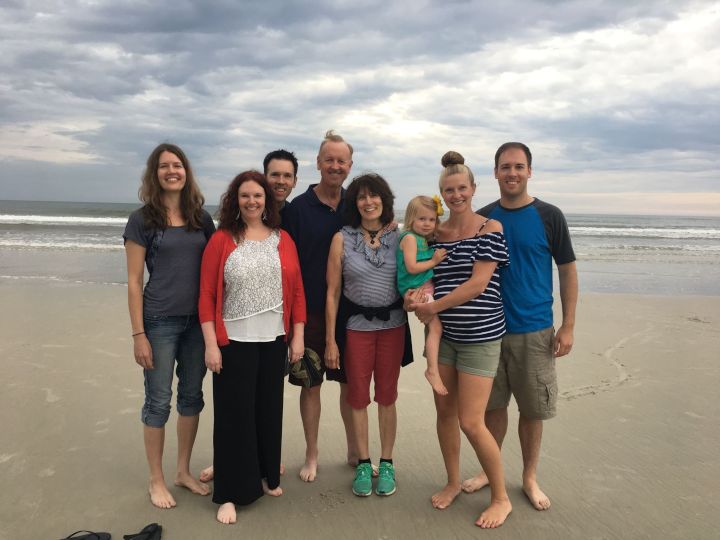 Benjie is the oldest of three siblings and is very close to his family even though they are a bit spread out. Benjie grew up moving around quite a bit. He even lived in England and Switzerland for a few years! His sister lives in the Tulsa, Oklahoma area and his brother, his wife, and two daughters live in Texas. When we get together as a whole family with Benjie's parents' home in Oklahoma or on the beach in Florida, it's always a blast. Benjie's family loves to spend time together playing games of all kinds, swimming in his parents' pool in the summer, going to fun arts activities (performances, museums, etc.) and traveling together.
Amy is the oldest of four siblings and is also very close with her family. Amy grew up in Colorado. Her parents live just south of Denver, Colorado and her two brothers both live in Denver (one is married with a son and two daughters and the other is married with three adorable dogs). Amy's sister goes to graduate school in Oregon but will eventually move back to Colorado. Most of Amy's extended family (lots of aunts, uncles, and cousins) also live in Colorado. Amy's family is a lot of fun - they love spending time with one another laughing, eating, and playing games. They also travel together (the Grand Canyon most recently).
Both families are delighted that we will be adopting again and cannot wait to meet the newest member of our family!
From Us to You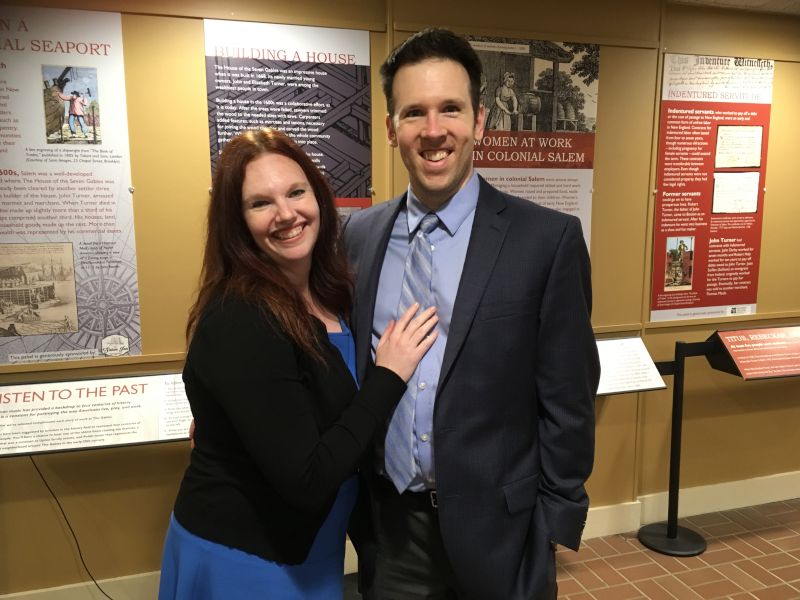 Our names are Benjie and Amy and we are so grateful that you are considering us as potential parents for your child. Perhaps this whole process feels funny to you - it sure does to us! But we know that you have an important decision before you, and we hope this letter helps you get to know us a bit.
The two of us have been together almost 13 years now. We met through church friends - we like to joke that we were the only people in our group of friends who arrived anywhere on time, so we wound up hanging out a lot! The truth is it was our love for deep conversations and great stories that drew us together. We both love to learn, to discover new people and ideas - and to debate about our favorite movies and TV shows!
When we met, Amy was studying hard to become a college professor someday and Benjie was playing piano at weddings every weekend, working hard to build his own small business. When we found out we couldn't have children on our own, it took some time for us to process that news. But then we realized the door was open to something else that would be just as beautiful: Adoption.
Two years ago, we became a multiracial, adoptive family. Our son Ezra is African American and is an active, affectionate, and joyful 4 year old. He will be such a loving and fun big brother!
Living with us, your child would grow up as part of a tight and loving family that loves to laugh, play and invent silly songs and stories. But he or she would also have an important extended community, both through the Christian college where Amy works and through our close church family. For us, relationships like these are essential. We are close to our families on both sides and can't wait for your child to get to know his or her grandparents, aunts, uncles and cousins on family vacations and at the annual Christmas bash! But we also believe that in God's kingdom, family is bigger than just flesh and blood. That's one reason we've specifically chosen interracial adoption.
You might be nervous about this - we sure are! We are white, and we know that there is no way we can be everything your child needs. We know we need to seek out people and communities where we will be in the minority. In Amy's job, she is surrounded by amazing students and colleagues of color every day. So we will be asking for lots of help! We know your child will need friends and adults that look like him or her and will need to be able to talk about shared experiences.
We know that this adoption choice means we will be learning for the rest of our lives, and that we will not do this perfectly. But we sure will try! Your child deserves all of this and more.
If you are willing, we hope we could come to consider you part of the "extended family" someday too. We would love to send letters and pictures on a regular basis, and to exchange emails, phone calls, and even visits as your child grows up if that's something you would like.
We are already praying for you, and for your child too! We hope this letter has been a help for you as you make this important decision, and we can't wait to see what beautiful story God might be writing next for all of us.
Benjie & Amy
Favorites
Actor
Patrick Stewart
David Tennant
Actress
Lilly Tomlin
Kerry Washington
Author
CS Lewis
Brandon Sanderson
Book
CS Lewis, Till We Have Faces
Harry Potter and the Deathly Hallows by JK Rowling
Candy Bar
Milky Way
Cadbury Carmello
Cartoon
Muppet Babies
Star Wars Clone Wars
Childhood Memory
Being too excited to sleep the night before Christmas. It was awful and I loved it.
Going to the Nutcracker ballet with my grandmother every Christmas
Childhood Toy
Legos. I switched the hands and heads on the space guys to give them cooler costumes.
My stuffed animals
Children's Book
"One Fish, Two Fish" by Dr Seuss
The Velveteen Rabbit
City
Zurich, Switzerland. I lived there for 2 years in high school because of my dad's job.
London, England
Classic Movie
The Princess Bride
It's a Wonderful Life
Dessert
Chocolate pie
A good apple pie with vanilla ice cream
Disney Movie
Beauty and the Beast
Tangled
Dream Car
Anything with heated seats and a good sound system. I'm not much into cars, but I love good music and a warm butt.
A red tesla
Dream Job
Writer, speaker, entrepreneur & consultant. I'm working on it.
I'm in it! I've wanted to be a teacher since I was in first grade and now I teach college
Dream Vacation
Japan. First half, exploring an ancient and very different culture. Second half, reading a book in the sun and listening to the ocean with nothing else to do.
Japan to the see the cherry blossoms
Family Activity
Eating good food and telling stories
Traveling together and playing games
Flower / Plant
Trees. Lots of them!
Tulips
Food
Pizza (pepperoni & pineapple)
Enchiladas
Form of Exercise
Long walk if I have the time. Run on the elliptical machine at the gym if not.
Cycling
Fruit
Pineapple
Raspberries
Game
Does Super Mario Bros count?
Pretty much any board game or fun card game. I play them a lot with my dad.
Hobby
Reading and video games
Cooking
Holiday
Christmas
Definitely Christmas
Holiday Song
Hark, The Herald Angels Sing
O Holy Night
Holiday Tradition
Hiding small presents around the house for a scavenger hunt. My grandparents did this with me and now we do it with kids in our family.
In our house we call it "tree gazing" when we sit with each other on the couch with cozy drinks and talk while listening to soft Christmas music and looking at the tree.
Ice Cream
Mint chocolate chip
Anything with caramel and chocolate
Junk Food
Cheetos. Kind of hard not to eat the whole bag.
Jalepeno chips
Leisure Activity
Reading while drinking good coffee
Reading or walking depending on the weather
Magazine
Wired. I read it every month.
The Atlantic and Real Simple
Memory with a Child
I will never forget holding my adoptive son for the first time at the hospital.
Any time we as a family take a walk together. Our son loves exploring the outdoors.
Memory with Spouse
Before we were married, I went to visit Amy's family home for the first time. They had a trampoline in the backyard and we spent one evening lying on the trampoline just holding hands and looking up at the stars.
Traveling to England together and seeing Shakespeare performed at the Royal Shakespeare Company
Movie
Almost Famous. Because I am a writer and a musician and it's about both those things. Also because it's funny, sad and happy all at the same time.
Star Wars
Movie Munchie
Popcorn with vanilla coke
Popcorn and vanilla coke
Movie Quote
Almost anything from the Princess Bride. First one I thought of was- "Anybody want a peanut?"
"There's some good in this world . . . and it's worth fighting for." - Lord of the Rings: The Two Towers
Movie Type
Action adventure. especially-Star Wars
Sci-fi/ fantasty or a good mystery thriller!
Musical
Les Miserables
I LOVE musicals! I loved Hamilton and Urinetown was incredible.
Nursery Rhyme
Hush little baby. It always soothes our son when he's sleepy or frustrated.
As I was going to St Ives. It's fun to say!
Olympic Event
Ski jump
Ice Skating
Personal Hero
My grandfather. He was kind, easygoing and generous, and one of the most humble people I've known.
Definitely my mom. She's so wise.
Play
The Boys Next Door, a play I acted in in high school about men with mental disabilities living together in a halfway house.
Hamlet - it really is stunning
Poet
TS Eliot. But I don't read a lot of poetry.
Langston Hughes and Rilke
Quality about my Spouse
Her faith. She has a confidence that God is with us and wants us, and that allows her to take risks and be bold and even get hurt.
His kind and loving heart
Quote
"If you don't know where you're going, you'll end up somewhere else."
"We are not to simply bandage the wounds of victims beneath the wheels of injustice, we are to drive a spoke into the wheel itself." - Dietrich Bonhoeffer
Restaurant
Any good quality Mexican restaurant
Wherever has good tacos!
Sandwich
Italian sub
I love a good grilled cheese
Scripture
John 1 --"The Word became flesh and dwelt among us, and we have seen his glory."
2 Corinthians 4:1-18, especially verses 16-18
Shopping Store
Barnes & Noble or any big bookstore
Target
Song
"Where the Streets Have No Name" by U2
Either-Uptight (Everything's Alright)" by Stevie Wonder or Beyonce's-Run the World (Girls)." Both make me dance and lift my spirits!
Sport to Play
Squash, a racquet ball-like game that's big in England. But I haven't played it since high school.
Tennis
Sport to Watch
Football
Tennis
Sports Star
Colin Kaepernick, for not just playing well but risking his career for what he believes in
Serena Williams
Sports Team
I grew up cheering for Georgia Tech and the Atlanta Braves, so that's still my default.
I don't have one in particular that I follow but I like the Blackhawks and the Cubs
Subject in School
English/creative writing
Literature (but I also loved Physics)
Superhero
Batman. He is trying to take the dark parts of himself and use them for good.
Wonderwoman
Thing to Cook
My wife is the cook these days, with one exception: I make a pretty good omelet. I like mine with mushrooms and peppers and muenster cheese.
Tarts - sweet or savory
Time of Day
Around 3pm when I get my afternoon coffee
Right before the sun is about to set. The light is so beautiful!
Tradition
I love reciting the Lord's Prayer and singing the Doxology at church.
Picnics and a movie in the living room for Valentine's day
TV Show
Star Trek. It imagines a future in which humans can be better and more just than we are today, and that's really important.
Doctor Who, the Wire, Gilmore Girls
TV Show Character
Jed Bartlet, the president from the West Wing. He's a man of faith trying to do the right thing, but while dealing realistically with the flaws of the world and his own flaws too.
Leslie Knope from Parks and Recreation
Type of Music
Melodic rock music
I like pretty much everything except country.
Vacation Spot
I grew up going to the beach every summer.
I like the mountains in the summer
Video Game
The Legend of Zelda
Get in Touch
Provide more information, so American Adoptions can connect you with this family.
---