1-800-ADOPTION
Thank you for viewing our profile
If you would like to learn more about us, please call 1-800-ADOPTION (2367846), fill out the form at the bottom of our on-line profile page, or email us at bp_information@americanadoptions.com.
To revisit our on-line profile page and view our profile video at American Adoptions, simply use your mobile phone to scan the QR code on the right. We are looking forward to hearing from you!
Brad & Arielle
Thank you for taking time to view our profile and considering us. We are overjoyed to be growing our family through adoption! We have so much love to give and want our children to enjoy every moment of their childhood. We want to give them every opportunity possible to find the passions that fuel them so they can thrive and grow into happy, fulfilled, successful and productive adults. We appreciate the difficult decisions you are making and applaud your strength and courage.
About Us
Job
Police Sergeant
Veterinarian
Education
Bachelor's Degree in Criminal justice
Doctor of Veterinary Medicine
Relationship
Legally Married
Why We Chose Adoption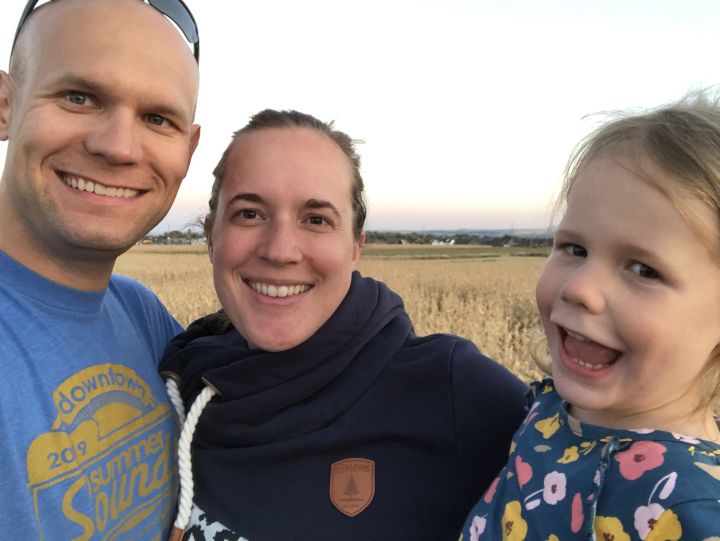 We have always envisioned a large family. The fertility difficulties we have had were not expected. While it was difficult to accept the loss of potentially never having another biological child it was not a hard decision to move on from fertility tests and treatments. We are both more excited about being parents and loving any child than we are worried about the child not having our genetics. Adoption had been a topic of conversation even prior to our struggles with infertility so this has felt like such a natural next step. Arielle has a couple of very close friends and cousins whom have adopted and has seen the sheer joy it brings. The child will always know their true roots of where they came from. Their baby books and scrap books will highlight their life story. We both feel it is in the child's best interest to have no secrets as they grow.
Being parents has been the greatest adventure of our lives and we do not feel our family is complete. The joy we get from watching our daughter grow and go through every life stage is indescribable. We simply cannot put into words how much we have enjoyed being parents. We have so much love to give and cannot wait to reach each milestone with our next child. We are excited to grow our family through adoption and for Olivia to be a big sister!
Qualities We Love, Admire and Respect in Each Other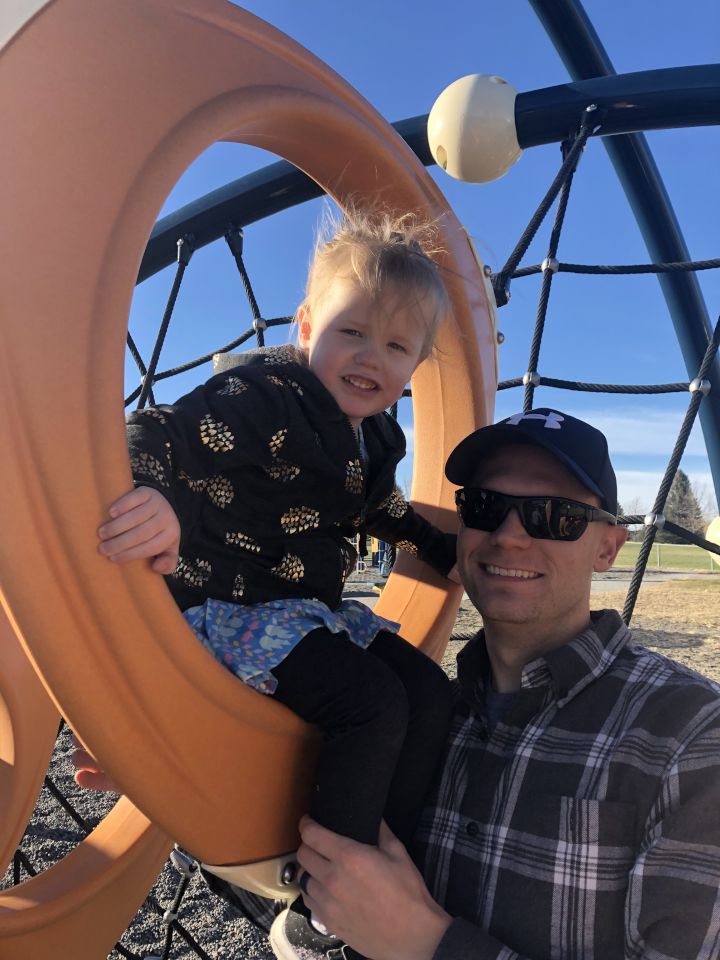 Brad is patient and takes an active and equal role in the parenting in the household. Because of this Olivia gets the best of both of her parents. He shares his passions with Olivia on a daily basis. His passions include Legos, working out, video games, bug/rock collecting and cooking. Olivia loves building Legos with him, bringing new rocks or bugs home and mimicking his workout exercises. Every year we purchase caterpillars to watch go through their life stages into butterflies then get to set them free. He really tries to include Olivia in all facets of daily life.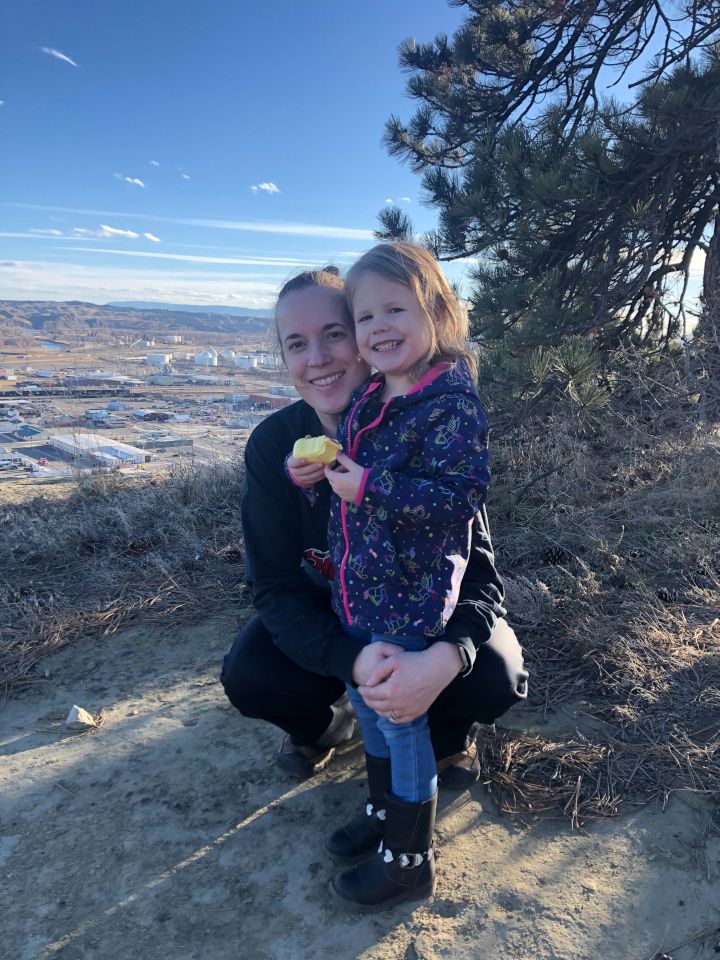 Arielle loves being a mother. She is constantly building something new for Olivia, baking an amazing cake for her birthday, sewing a birthday or Halloween costume, making felt books/toys, you name it! She recently made a slow close toy box and large Barbie house for Olivia. Arielle is a kid at heart and can't help but provide Olivia with the best and happiest childhood possible. She includes her in all her daily activities. Whether that be something as boring as cleaning house to jumping in muddy puddles in the rain outside, Arielle finds a way to make it fun.
We both love watching each other parent and we learn from each other on a daily basis. We love being parents and strive to be the best we can be for Olivia and our future children.
Our Favorite Vacation Spot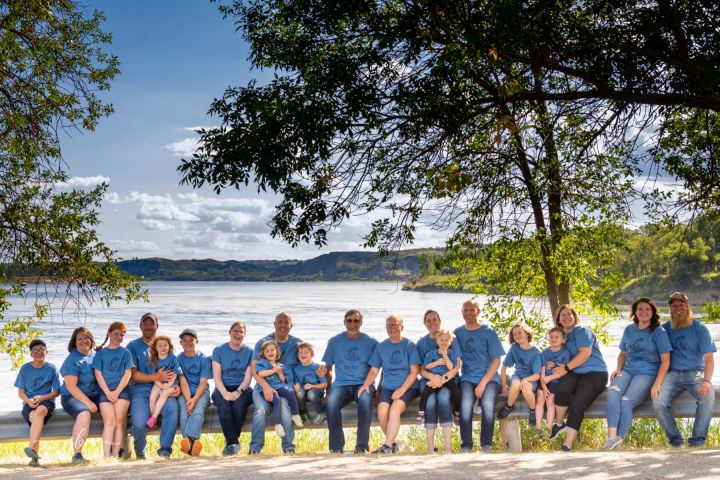 We have two favorite vacation destinations! The first is Arielle's parents' home in a small North Dakota town on a large lake. We spend ample time here enjoying the outdoors, fishing and various water activities. It always seems to be the perfect temperature in the summer with just the right amount of breeze. Arielle's family also really enjoys games thus we play a lot of cards (pinochle is a family favorite) and board games. Olivia enjoys Grandma's house immensely as there is never a shortage of things to do whether indoor or outdoor. Our second, favorite destination, is Brad's parents' cabin in the mountains in Wyoming. We love being able to get away from the hustle and bustle of everyday living to enjoy some peace and quiet with no cell phone reception. We spend time hiking, exploring, making fairy gardens in the trees with Olivia, sitting around the campfire, fishing and eating good food. We also enjoy star gazing at night as the stars seem so much brighter and close in the mountains. A good afternoon thunderstorm is also a delight.
While these are our favorite locations we also like to pick somewhere new to travel to and explore every year. This year we visited and explored San Antonio, TX!
Photos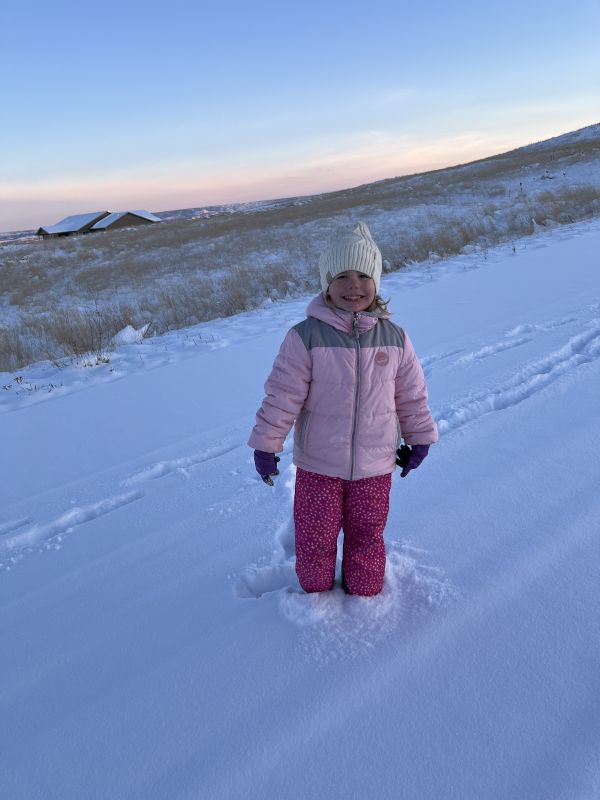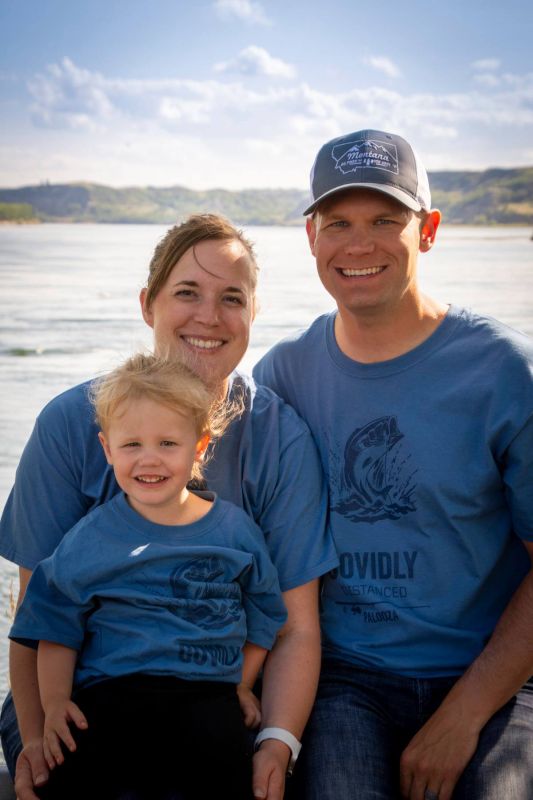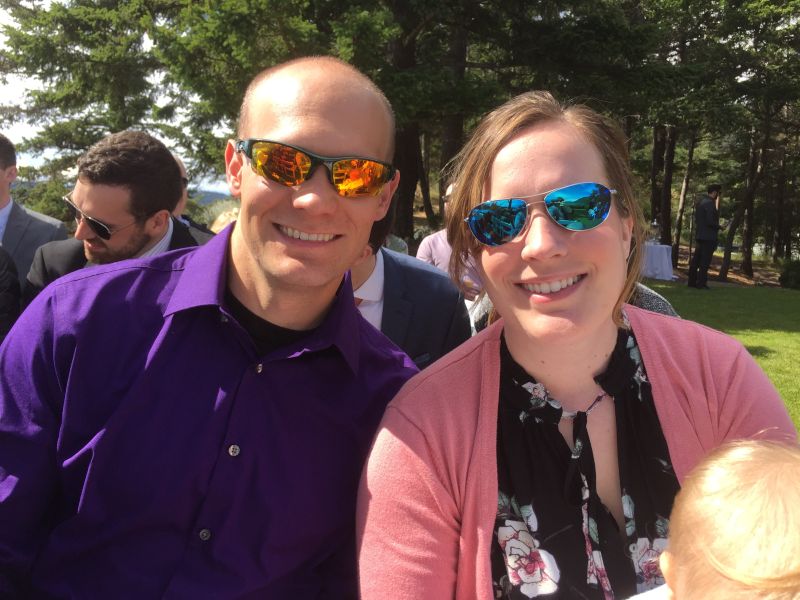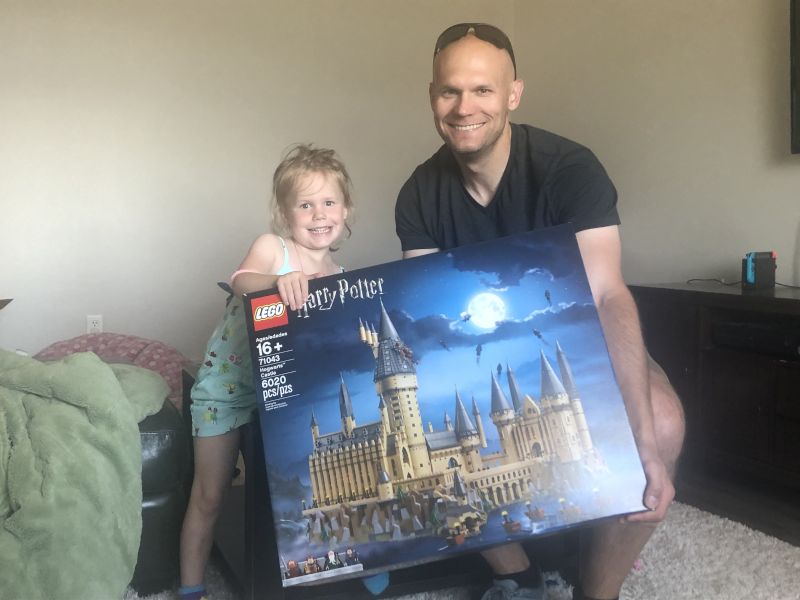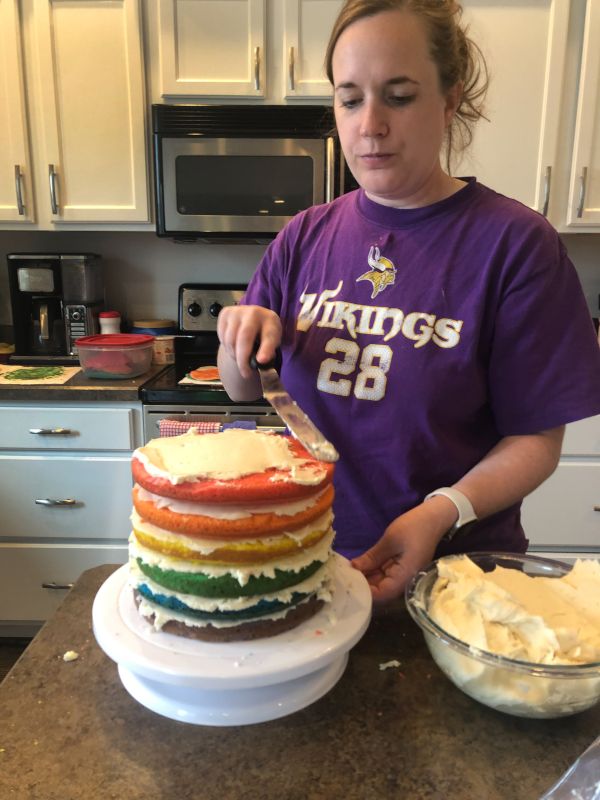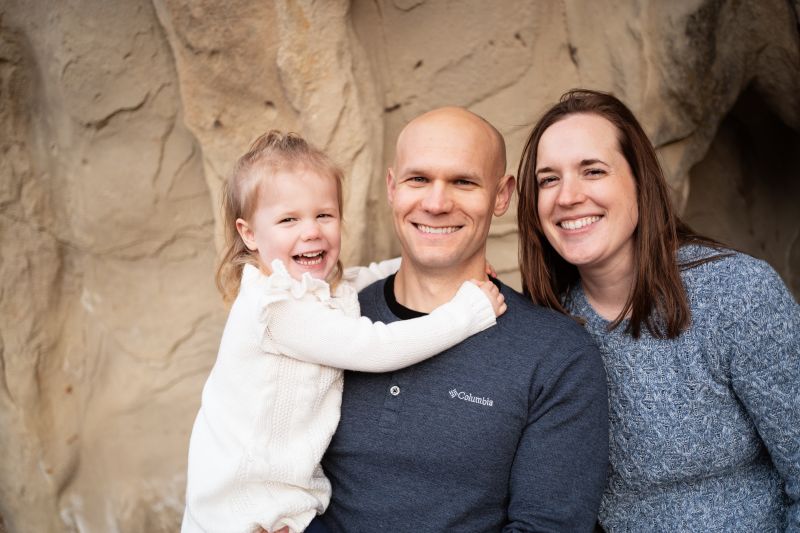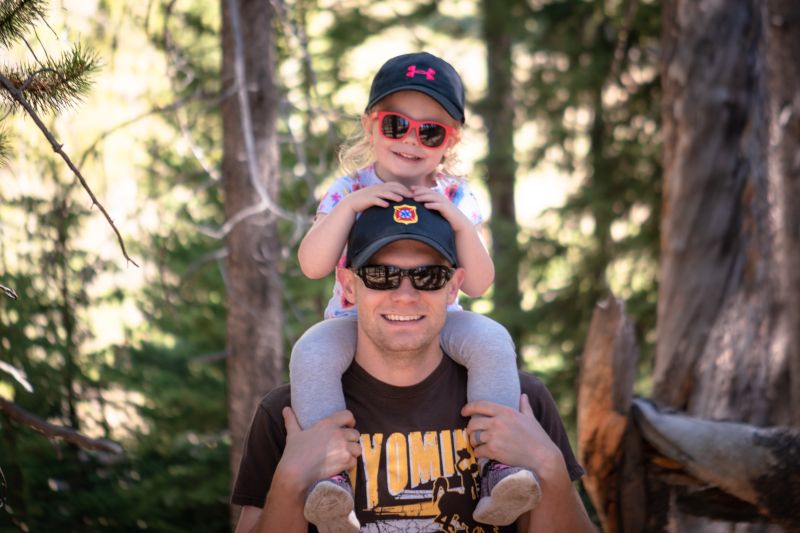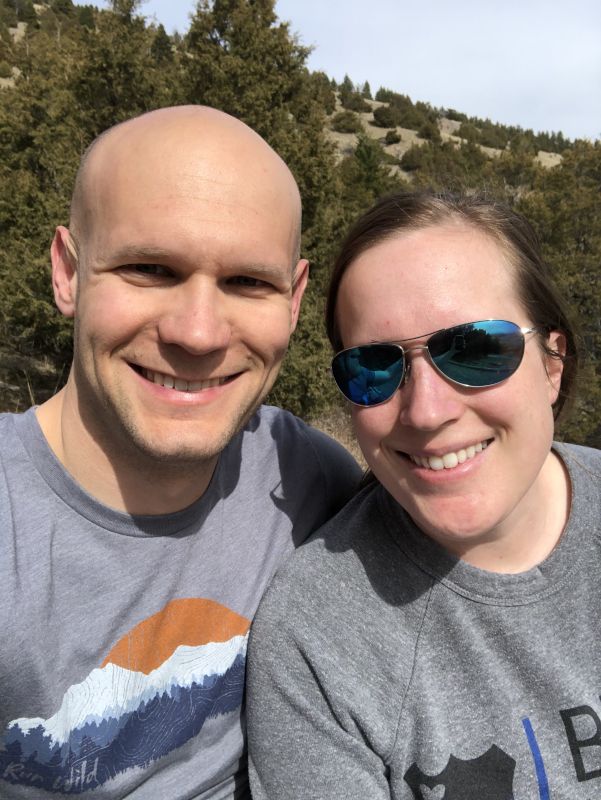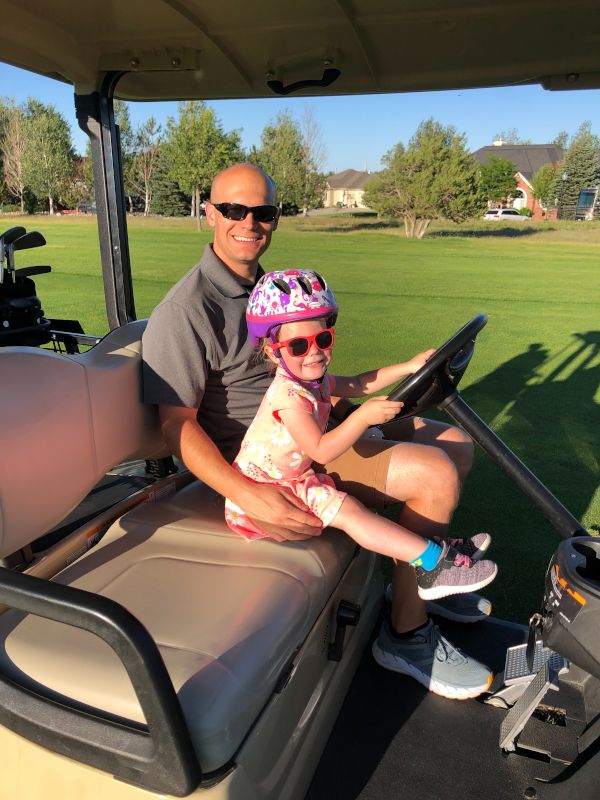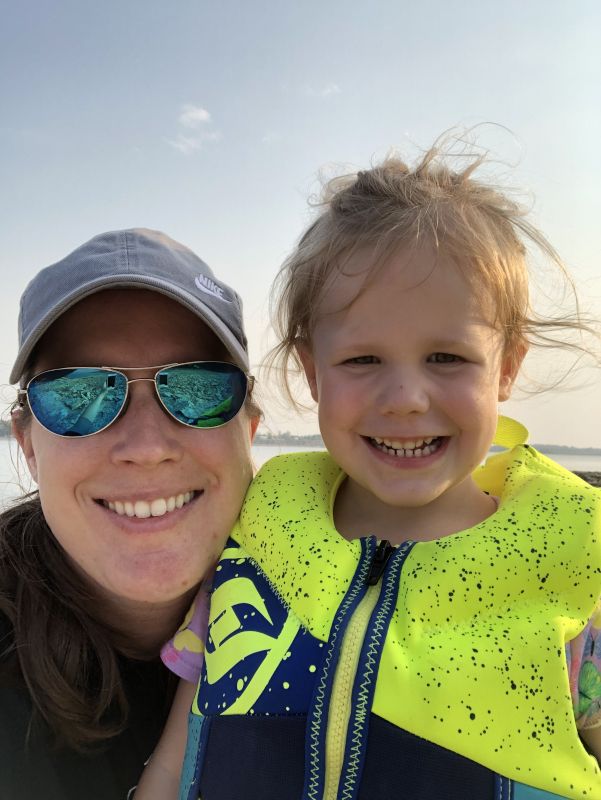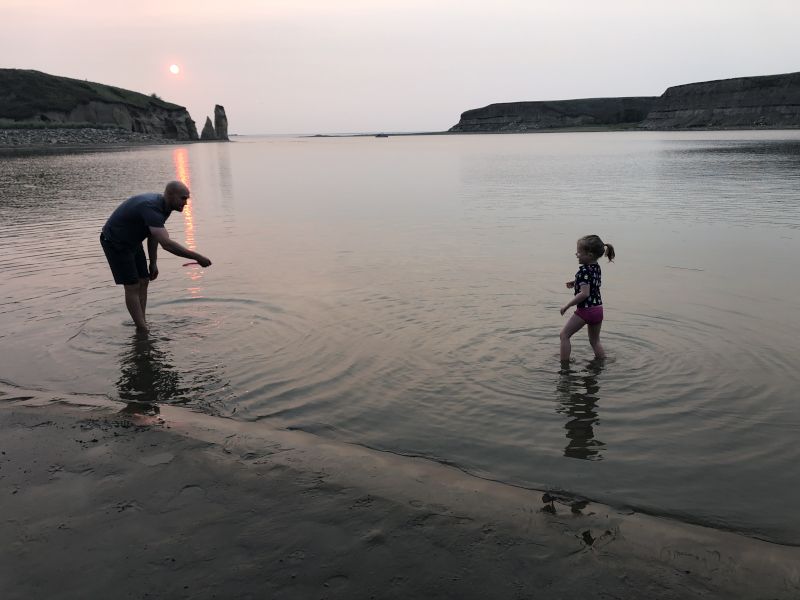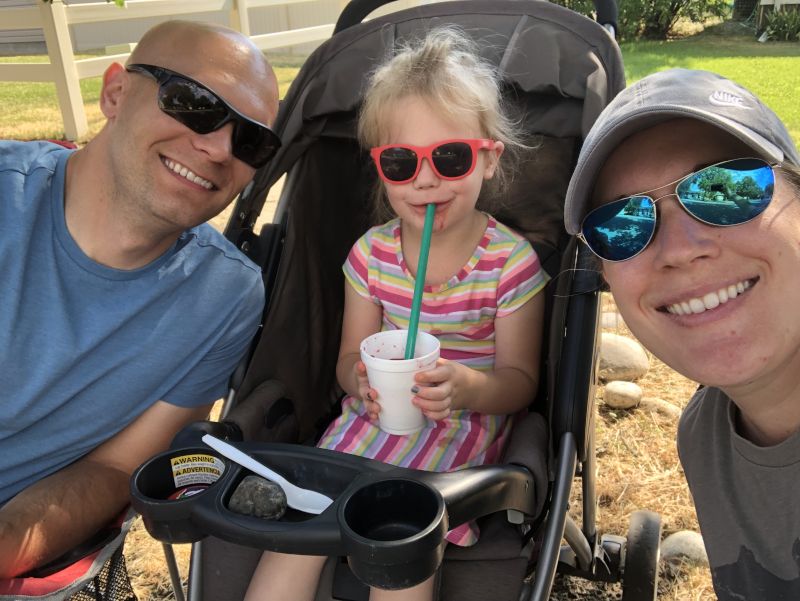 ×
1 / 12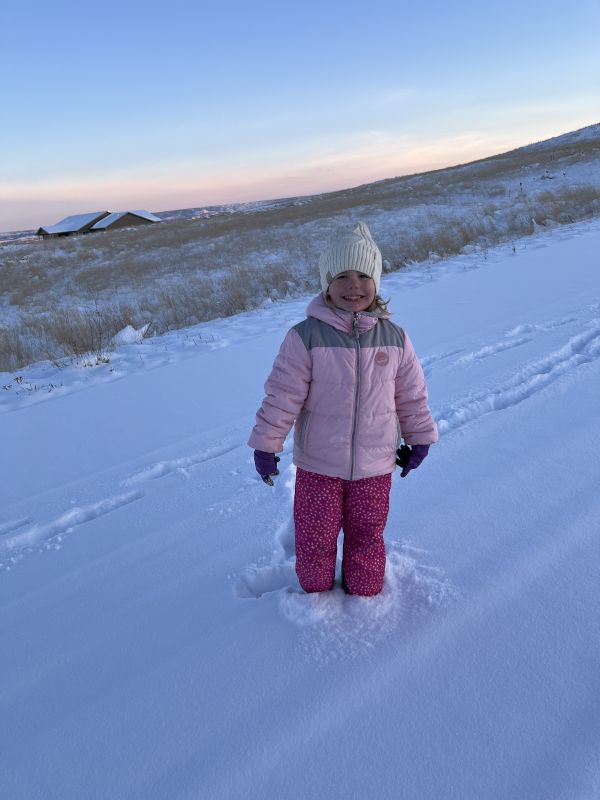 2 / 12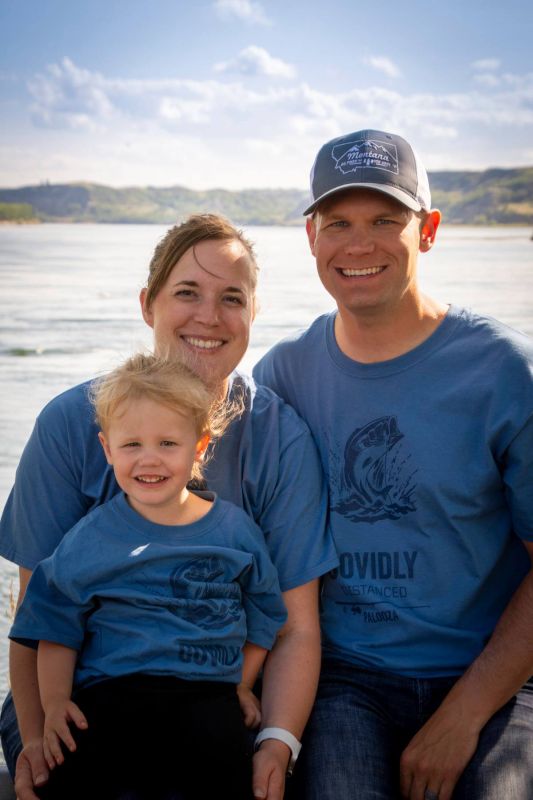 3 / 12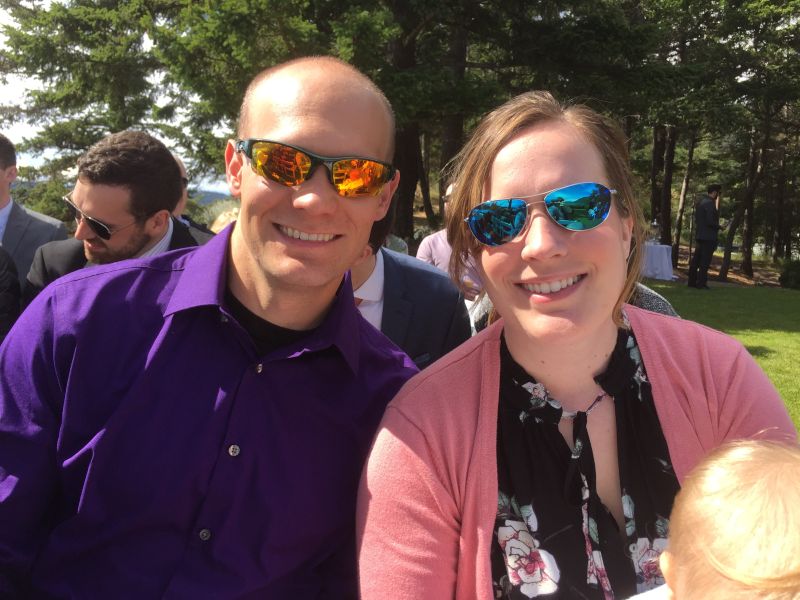 4 / 12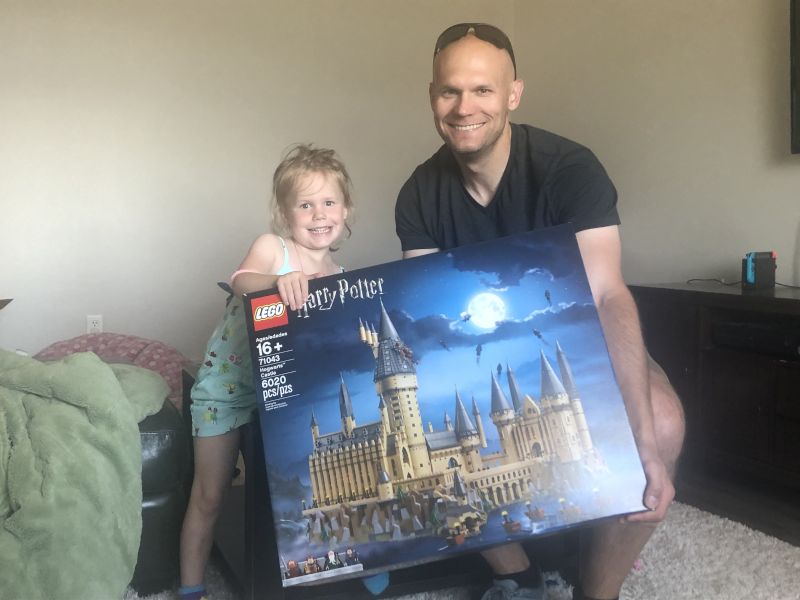 5 / 12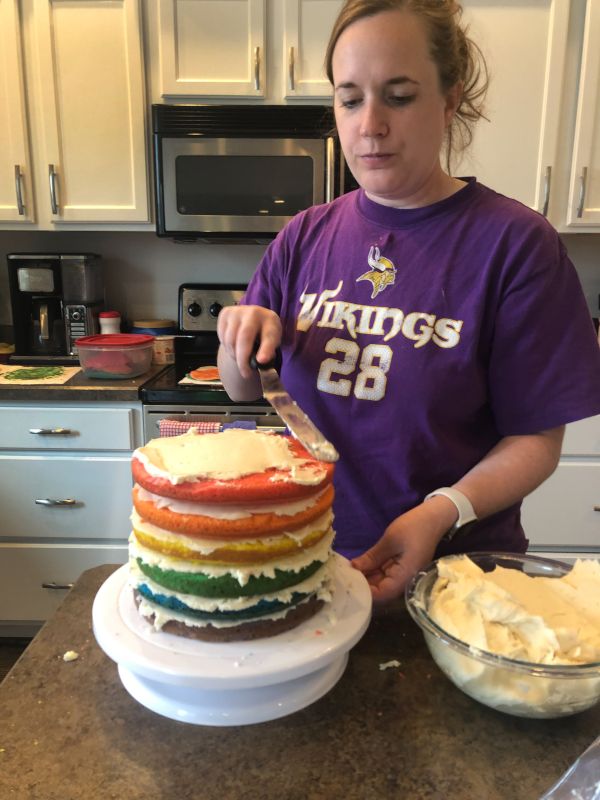 6 / 12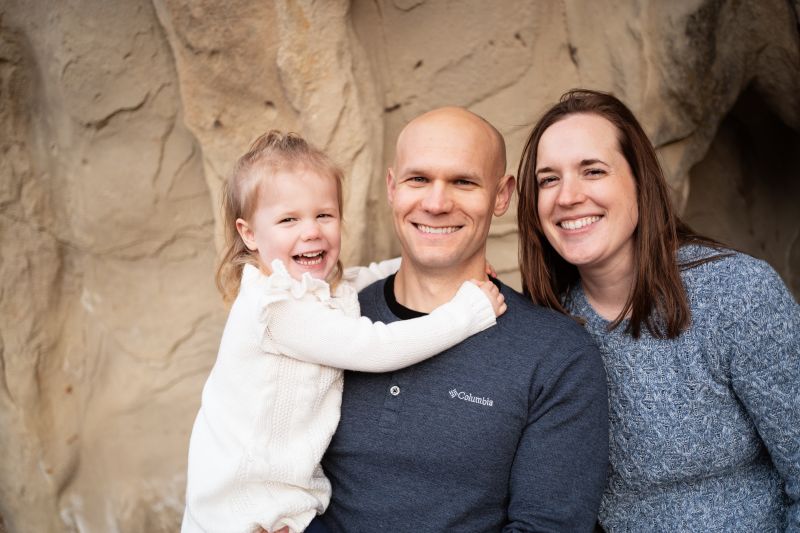 7 / 12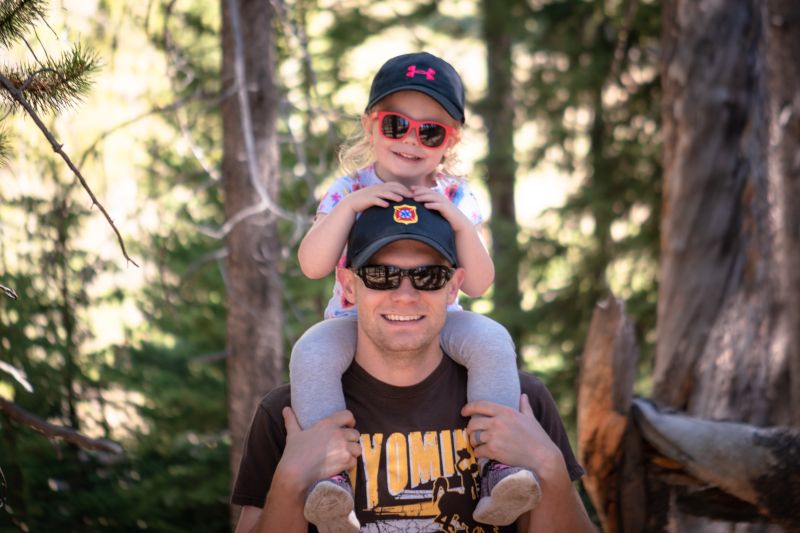 8 / 12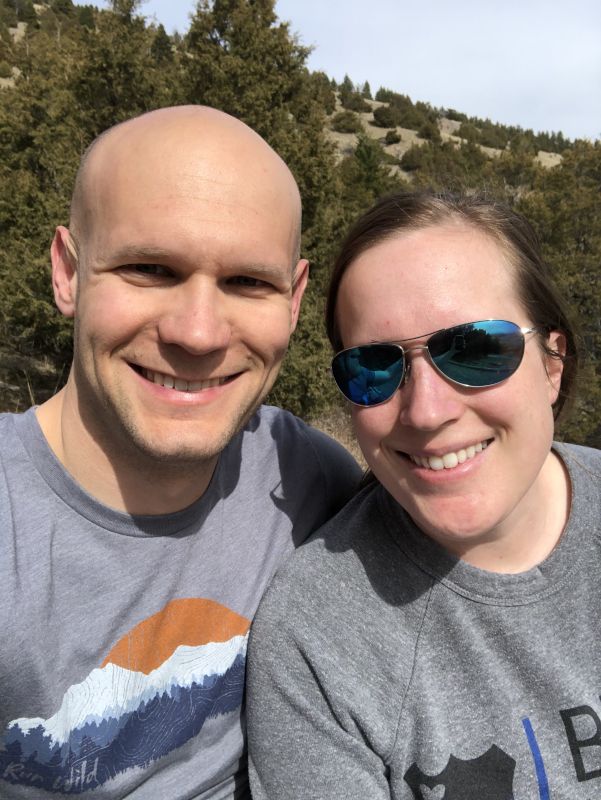 9 / 12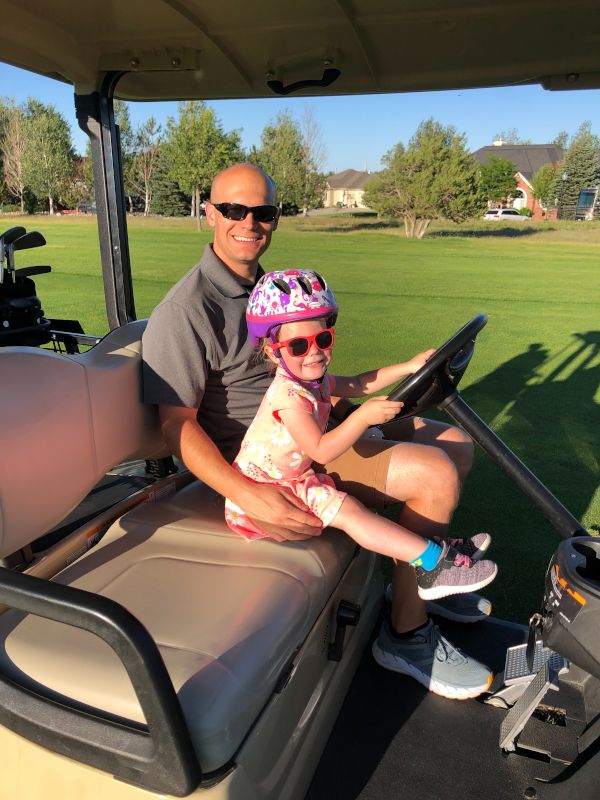 10 / 12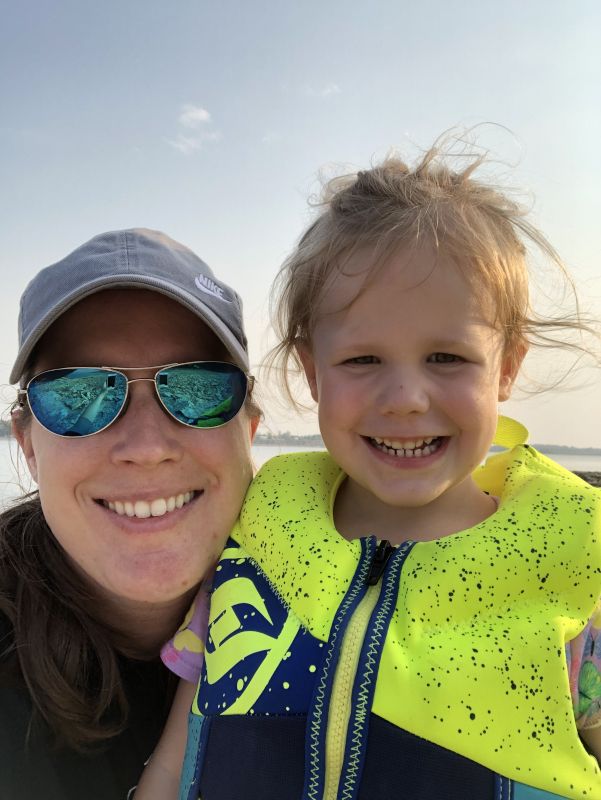 11 / 12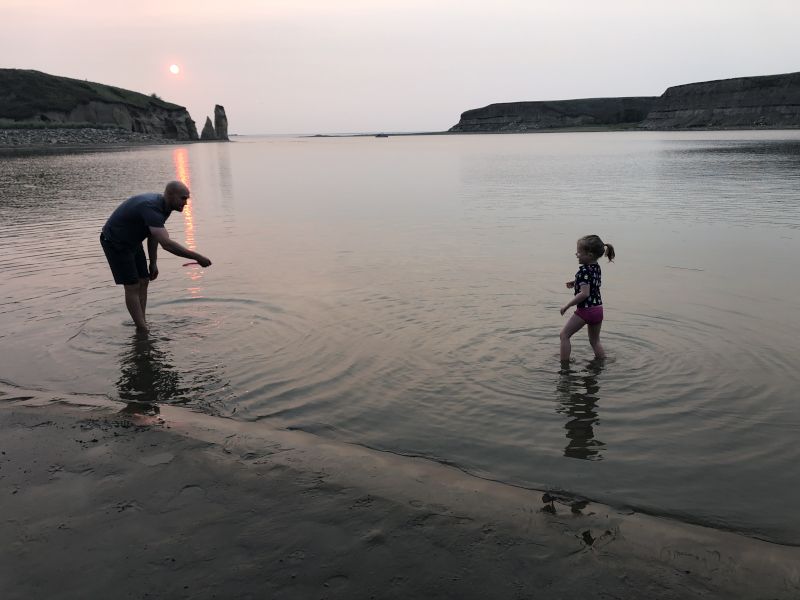 12 / 12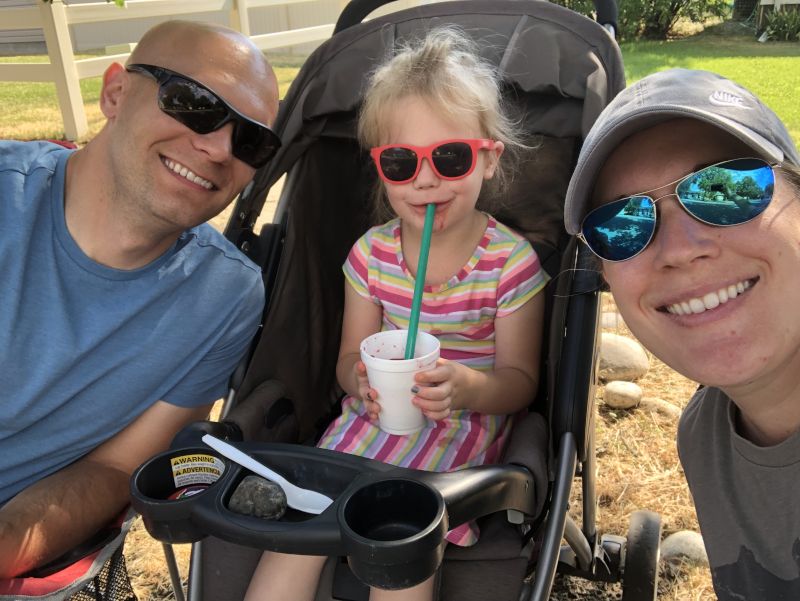 ❮
❯
Our House and Neighborhood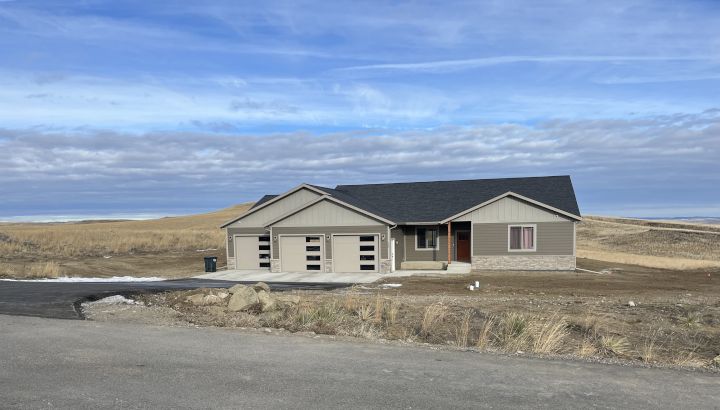 We live in scenic Montana in a family friendly growing country subdivision outside of town. We have a beautiful newly built home on a few acres and love the open space to roam. We have an abundance of wildlife we see daily. The outdoors is one of our favorite places to be. Olivia enjoys spending time in her playhouse (built by Brad), playing in her sandbox, swinging, playing with her slide and small pool and snacking in the strawberry patch. We frequently start a small campfire to roast s'mores and enjoy stargazing. Within our home we have a very large family room where we spend the majority of our time. We cook/bake, watch movies, play piano, play board games, you name it!
There are numerous nature paths or hiking trails within walking distance or a short drive for our adventurous souls. There are numerous young children in the subdivision as well, thus our daughter Olivia is never short on playdates. There are many parks, a zoo, a lake, a pool and a splash park within a short drive, which we frequent often.
We live in a growing city with a strong economy. Many fun events from a corn maze in the fall with a pumpkin patch , to Christmas sleigh rides, summer fair, and parades there is always something fun to do for every holiday. We are fortunate to live close to Yellowstone National Park and two mountain ranges. The mountains provide us with many outdoor activities and stargazing opportunities.
Our Extended Families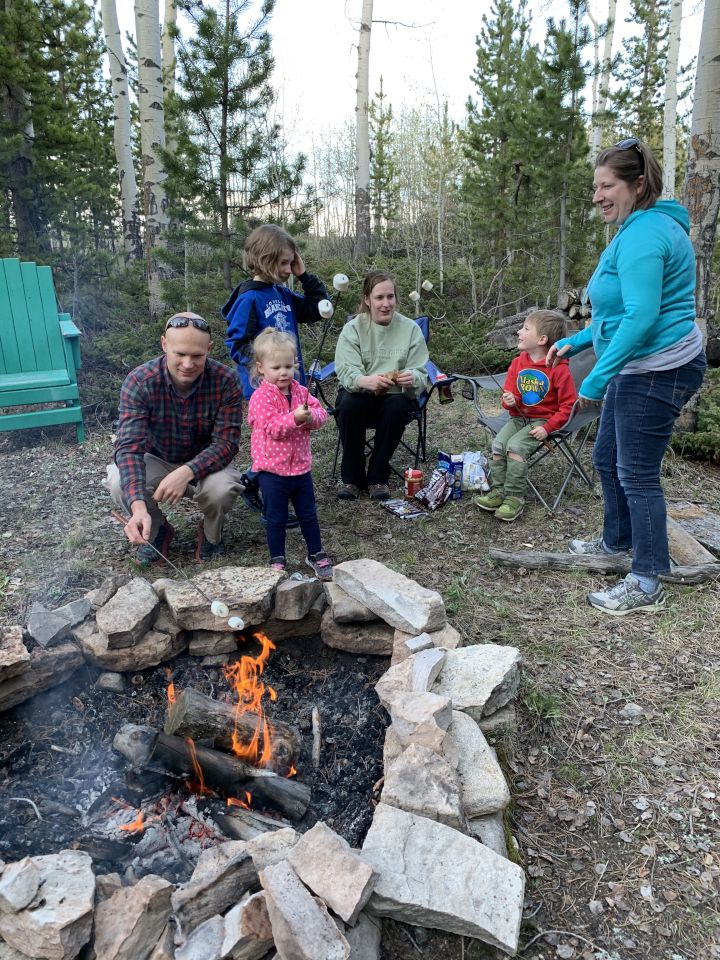 Arielle grew up in a very tight knit family with two very supportive and engaged parents. She has 5 brothers and sisters, all of which are now married and have families! There are currently 11 nieces and nephews. Arielle's siblings have always been her best friends and continue to be. Arielle's parents are retired and live on a large lake in North Dakota. It is a frequent family destination. When her family gets together they enjoy water activities, fishing, games (especially pinochle) and good food. Most of Arielle's family lives within a short driving distance thus we get to see them often for many different occasions. Arielle's family makes it a point to have large get-togethers with everyone at least once a year, usually around a holiday. There is never a dull moment at these family get-togethers.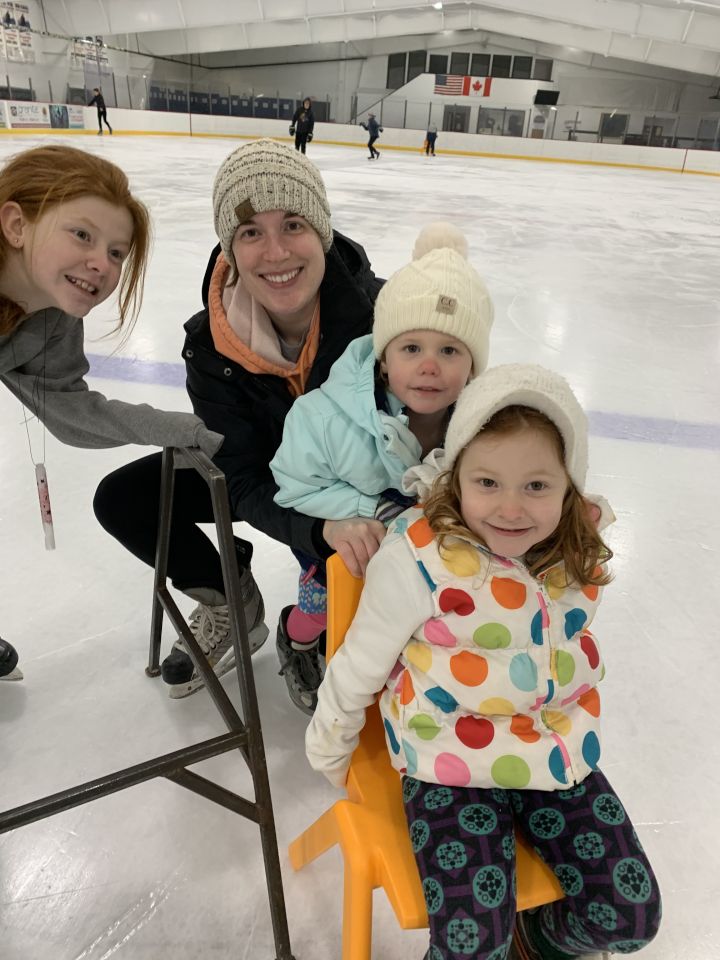 Brad's parents are newly retired. They currently live a few hours from us but plan to move closer in the near future to be able to enjoy more time with their grandchildren. They make frequent trips to see us and are a huge help whenever we need. Brad has one sister whom lives very close in a nearby mountain town. Brad's parents own land and a cabin in the mountains. This is a fun destination for our family. We spend quality time with Brad's family, away from our busy lives and cell phone reception. Get-togethers with Brad's family often involves projects as Grandpa loves DIY projects.
Both of our families are equally excited for us to grow our family through adoption!
From Us to You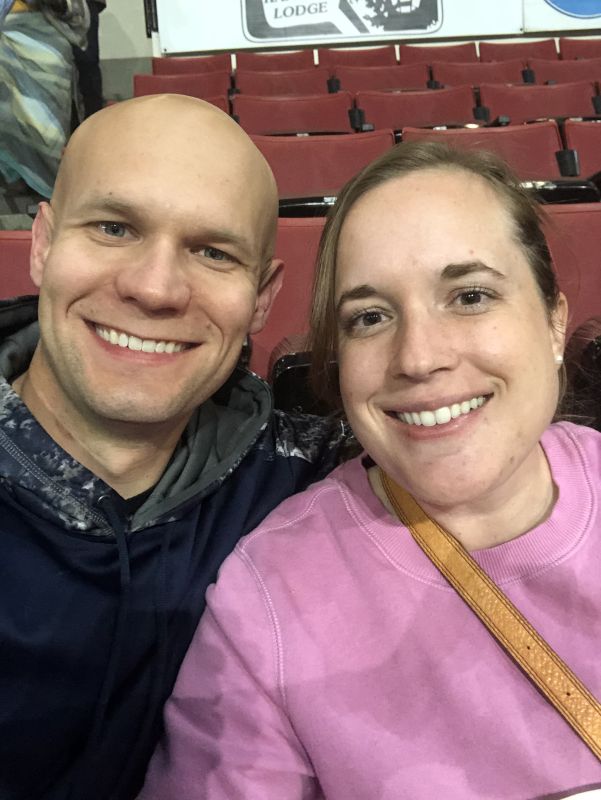 We are a happily married couple of 9 years. We are also the blessed parents to a 5-year-old, Olivia! We both came from very loving families with excellent parents. As such, we feel we have been blessed with a good parenting foundation. In addition, we both have very supportive siblings who are there for us in any time of need. We both have stable and successful careers that we love and enjoy. Both of our jobs require a lot of communication and time with the general public but we are introverts at heart. We love to be home with family on our time off and do not spend a lot of time going out and about unless it is for an event we love (fairs, pumpkin patch, zoo, parades, sleigh rides, sports, etc.). We both have differing parenting styles but they complement each other very well. We have found that what works for mom, doesn't work for dad and vice versa thus we have been able to make changes as needed to become better parents.
We have always wanted to be parents and have struggled with the fact that becoming parents has not been an easy road due to fertility issues. Olivia is truly a miracle baby and we are so grateful for her. We thought we would have multiple children at this point in our lives but that was not God's plan for us and we have had to accept this. We feel everything happens for a reason and that our struggles have led us to the gift of adoption. We know we can provide a loving, safe and excellent home. We have loved every second of raising our daughter and want nothing more than the opportunity to raise additional children. Every new milestone seems to be more exciting than the last. The joy we get from parenting and watching our daughter grow is indescribable. Family is so important to the both of us, we cannot express that enough. Our siblings are our best friends and we want that for Olivia as well.
We are humbled that you are considering us as the adoptive parents of your baby. Know that we do not take the decision to adopt lightly. We would not be going through with the adoption process if we did not feel absolutely certain that we could provide the abundance of love necessary to provide the best home and life possible for this child. We want the opportunities for our children to be endless so they can find and explore their passions. We will ensure our adopted child knows their roots and their story will never be a secret. We want this to be an open adoption and are happy to share pictures and updates via email or mail. We are open to discussing additional forms of contact if you so choose. We want to get to know you!
We appreciate your courage and applaud your strength. We wish you well in making this decision and support you.
Much love,
Brad & Arielle
Favorites
Actor
Mark Hamill
Christian Bale
Actress
Charlize Theron
Scarlett Johansson
Author
Brandon Sanderson
JK Rowling
Book
The Name of the Wind
Harry Potter
Cartoon
Courage the Cowardly Dog
Magic School Bus
Childhood Memory
Learning how to fold paper airplanes with my uncles on family vacation.
Summers with family at the Lake Cabin
Childhood Toy
Power Rangers
Legos, Barbies
Children's Book
Fox in Socks by Dr. Seuss
Owl Moon
Classic Movie
Rocky Horror Picture Show
Dirty Dancing, Sound of Music
Day of Week
Thursday
Saturday
Dessert
Strawberry Rhubarb Pie
Ice cream
Disney Movie
Hercules
Mulan, Lady and the Tramp, Fox and the Hound - truly I love all of them!
Dream Car
Motorhome to drive around the country
Dream Job
I'm living my dream job - Police Officer
I am working my dream job - veterinarian! But a pro golfer or hockey player would be nice :)
Dream Vacation
Legoland
Hawaii
Family Activity
Sitting around the campfire together
Game night!
Flower / Plant
Bleeding heart
Tiger lillies
Form of Exercise
Weight lifting
HIIT, walking
Game
World of Warcraft - video game
Settlers of Catan, Pinochle
Hobby
Video games
Woodworking, Music
Holiday
Halloween
Christmas
Holiday Song
You're a Mean One, Mr. Grinch
Mary Did You Know
Holiday Tradition
Putting on Christmas Lights
Ice Cream
Mint Chocolate Chip
Moose tracks, Oreo
Junk Food
Licorice
Popcorn, Pizza Rolls
Leisure Activity
Relaxing in the couch with family
Watching Golf
Magazine
Don't read magazines!
Can't say I have looked at a magazine in a long time!
Memory with a Child
My daughters first steps - she walked a few steps and turned my Xbox off !!!
Oh so many I can't pick one! Have loved every moment with our daughter.
Memory with Spouse
Wedding reception! Our reception was on a yacht in San Diego.
Our wedding and time spent in San Diego
Movie
Original Star Wars Trilogy
Moulin Rouge
Movie Munchie
Swedish Fish
Popcorn
Movie Type
SciFi or Action
Drama, Comedy
Musical
Yuck - none!
Grease, Chicago, Phantom of the Opera
Musical Group
The Backstreet Boys
Pentatonix
Nursery Rhyme
Twinkle twinkle little star
Little Bunny Foo Foo
Olympic Event
Swimming
Swimming, Gymnastics
Quality about my Spouse
Dedication
Care and worry free
Quote
If at first you don't succeed, losing may be your style
You can learn a lot more about a person in an hour of play than a year of conversation
Restaurant
The Burger Dive
Olive Garden
Sandwich
The Cuban
Italian BMT - Subway
Scripture
Matthew 5.9
Jeremiah 29:11
Shopping Store
Scheels
Hobby Lobby
Song
Ode to the Sun by Dredg
This is Your Song - Moulin Rouge
Sport to Play
Water Polo, Baseball
Golf, Hockey
Sport to Watch
College Football
Golf, Hockey
Sports Star
Reggie White
Tiger Woods
Sports Team
Wyoming Cowboys
The Minnesota Wild
Subject in School
History
Math
Superhero
Green Lantern
Black Widow
Thing to Cook
Stir Fry
Homemade pizzas
Tradition
Going to the mountains to pick out a Christmas tree
Midnight Mass
TV Show
Rick and Morty
Friends, Modern Family, The Big Bang Theory
TV Show Character
Rick and Morty
Sheldon from The Big Bang Theory, Rachel from friends
Type of Music
Metal/Emo/Post punk
Classical, Pop
Vacation Spot
Mountains
The lake
Video Game
World of Warcraft
Mario Cart
Get in Touch
Provide more information, so American Adoptions can connect you with this family.
---