1-800-ADOPTION
Thank you for viewing our profile
If you would like to learn more about us, please call 1-800-ADOPTION (2367846), fill out the form at the bottom of our on-line profile page, or email us at bp_information@americanadoptions.com.
To revisit our on-line profile page and view our profile video at American Adoptions, simply use your mobile phone to scan the QR code on the right. We are looking forward to hearing from you!
Brian & Allison
We know firsthand what an amazing gift adoption is. Both Allison and our son were adopted as babies, and because of this we would love to add another child to our family. Family is very important to us, and we promise to raise your child in a home full of love, laughter, and kindness. To choose us to be your child's parents would mean the world to us.
About Us
Job
Special Education Teacher
Special Education Teacher
Education
Master's Degree in Education
Bachelor's Degree in Education
Relationship
Legally Married
Adoption in Our Lives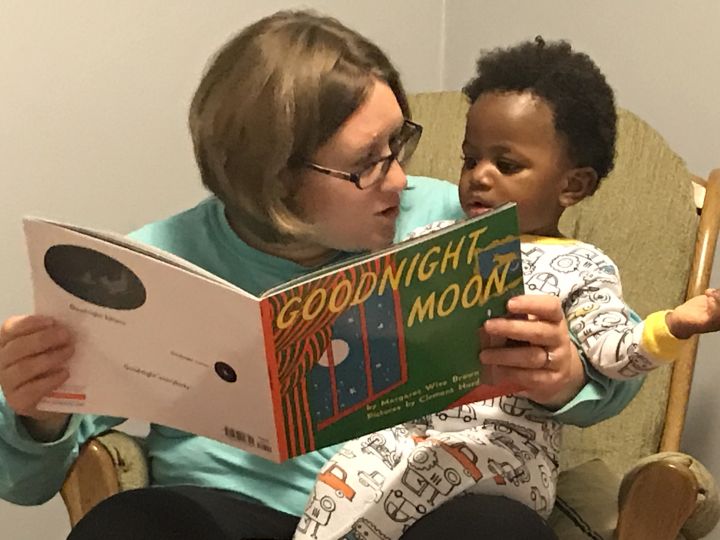 Both sides of our family have been impacted by adoption. Each story has been different and unique, but all have been full of love. Allison was adopted as an infant, and has several other cousins who were also adopted. Brian's best friend was adopted as well as several family friends. Because adoption has been a part of both of our stories, we both knew that we also wanted to adopt our own children. With that decision, we were given the incredible, humbling, beautiful job of raising our son and the excitement and joy of looking forward to completing our family.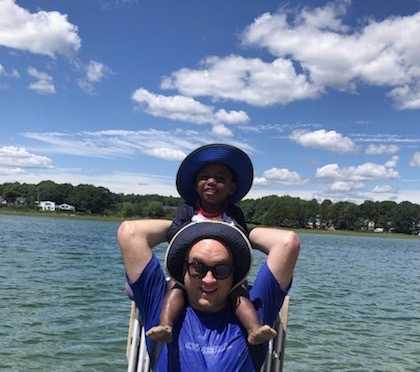 Our son Max has been our greatest blessing in life. He is outgoing, funny, loving, and incredibly smart. He loves music, swimming, and playing outside, no matter the weather. We are so excited for him to have a sibling, and cannot wait for the bond that they will build together. Adoption has made us parents and helped us to create our amazing family.
With adopting another child we are looking forward to not only gaining a child, but also gaining a relationship the people who also love them. We are so excited to welcome another child into our family and making lasting relationships with those who love him or her. Adoption has already brought us other people whose bravery, kindness, selflessness and love have taught us in amazing ways.
Qualities We Love, Admire and Respect in Each Other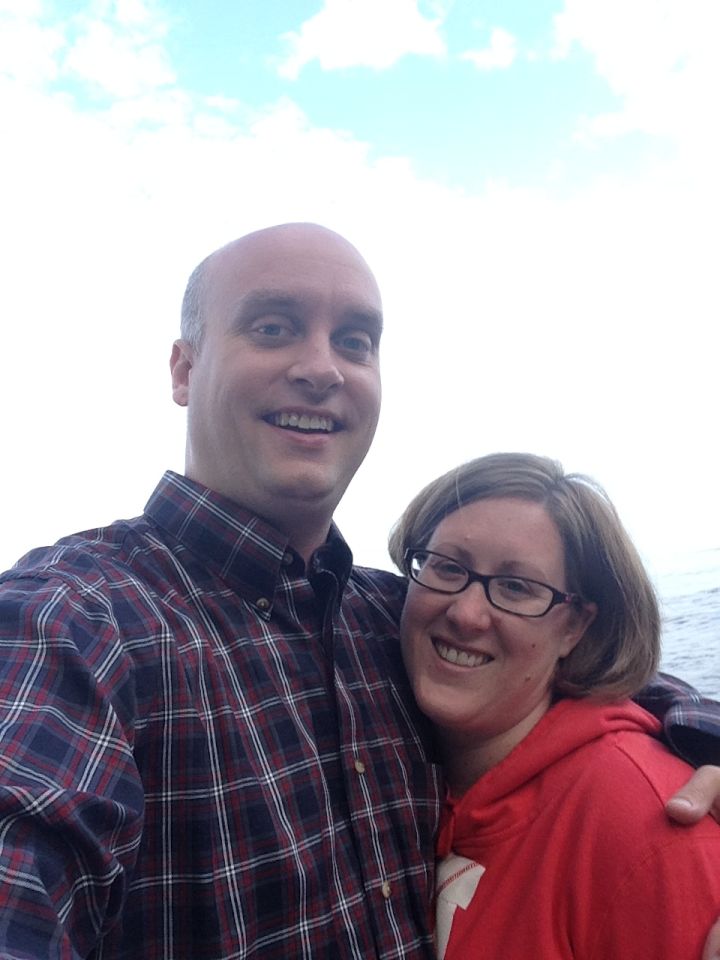 Allison About Brian: What I love most about Brian is his enthusiasm towards life. He truly lives each day as if it is his last. His spontaneity is one of the things that I struggled with then I first met him, but now it is one of the best things about him. He loves to laugh, play, and have fun with whatever he is doing. Brian's passion for his students is contagious to anyone who enters his classroom, or knows about his students. He absolutely loves being a dad and I find that to be one of the amazing things about him.
Brian About Allison: Allison is the most giving person I know. She will do anything for the people she loves. She has an amazing outlook on life; she is able to focus positives and not dwell on the small problems that can occur. She has amazing sense of humor, she does not have any issues with being silly and having fun. I love her for totally accepting me for who I am, flaws and all. She is a dedicated person when it comes to helping others. She is not only my partner, but also my best friend. I love her creativity; whether it is her cooking, coming up with a fun weekend adventure or in her teaching. I love how dedicated she is to her students and would jump through fire for them. Her passion for life, her career, and for the people she loves is always an inspiration for me.
Cultural Diversity
Due to both of us being teachers, we have large library that features many books with a variety of African American characters and themes. We love to listen to music, and have made sure to include a wide variety of music that ties to our son's heritage. We have been learning about African American hair care and skin care through classes, social media groups, and the local barber that we take our son to. We would love to attend as many events as we can that celebrate African American history and culture.
We are lucky enough that cultural diversity is something that is very prominent in the community where we live, and in the surrounding areas as well. Our children will grow up in a culturally diverse community and attend schools that honor this. It makes both of us very happy to walk through our schools and see so many different students with different backgrounds and cultures. We know that our child will grow up with friends from different races and cultures.
We would like you to know that we will love our children with all of our hearts. We believe diversity within a family is an amazing thing and we will not ever hide where our children come from. We are excited to learn about our children's culture and heritage and to be able to teach them about it as well. We will do our best to help our children feel loved, accepted, and proud of who they are. We both believe that no matter what your race or religion is, love and family is what matters the most.
Photos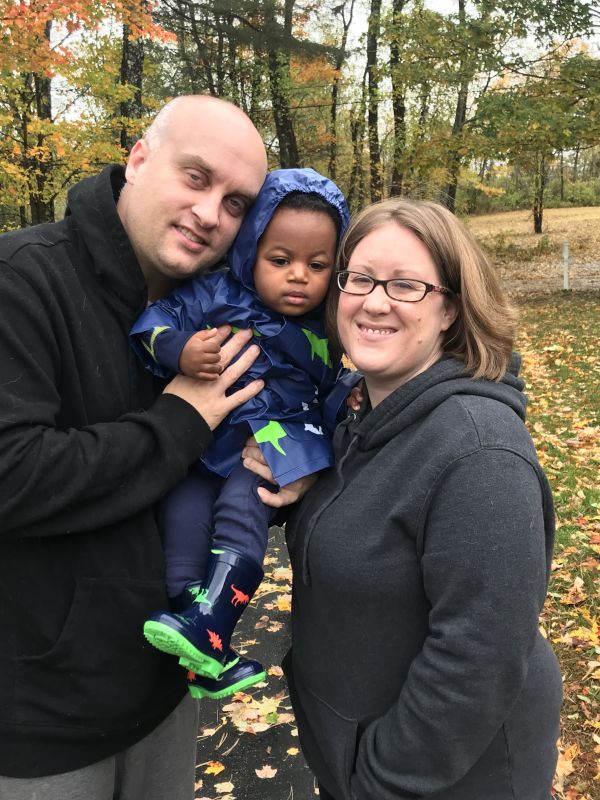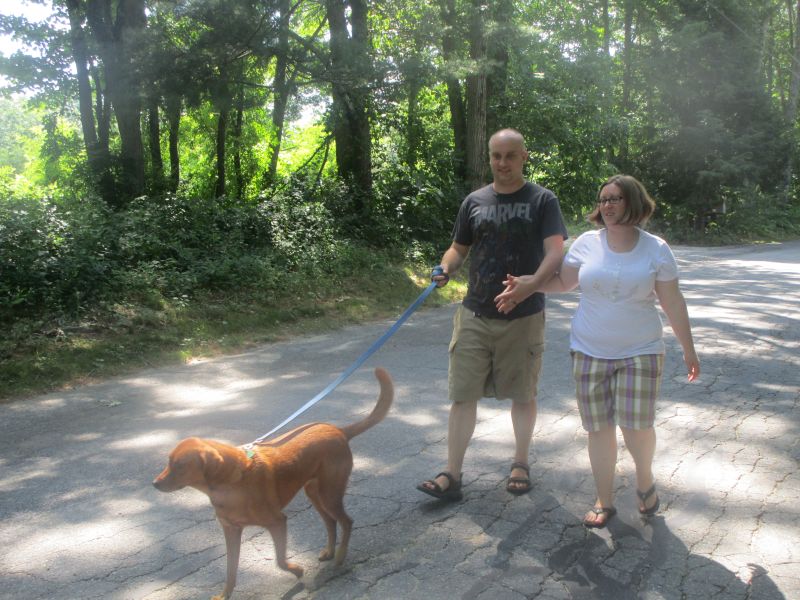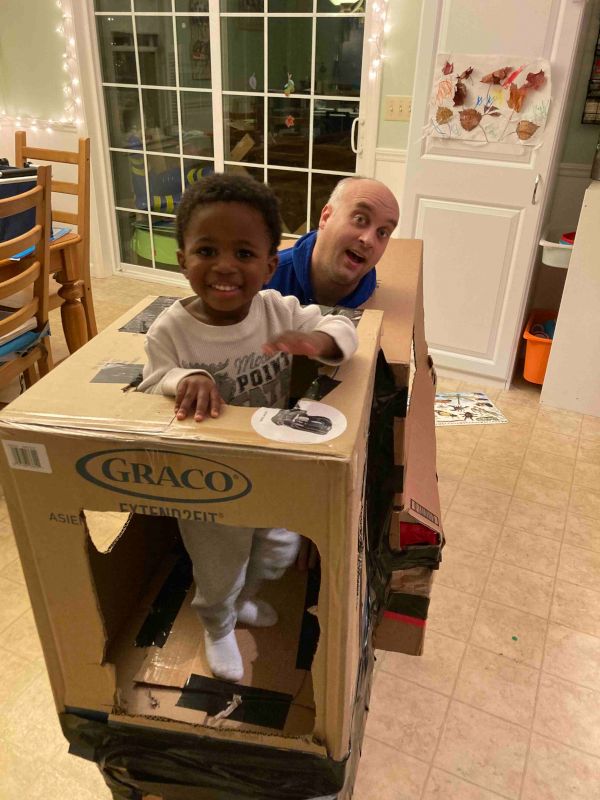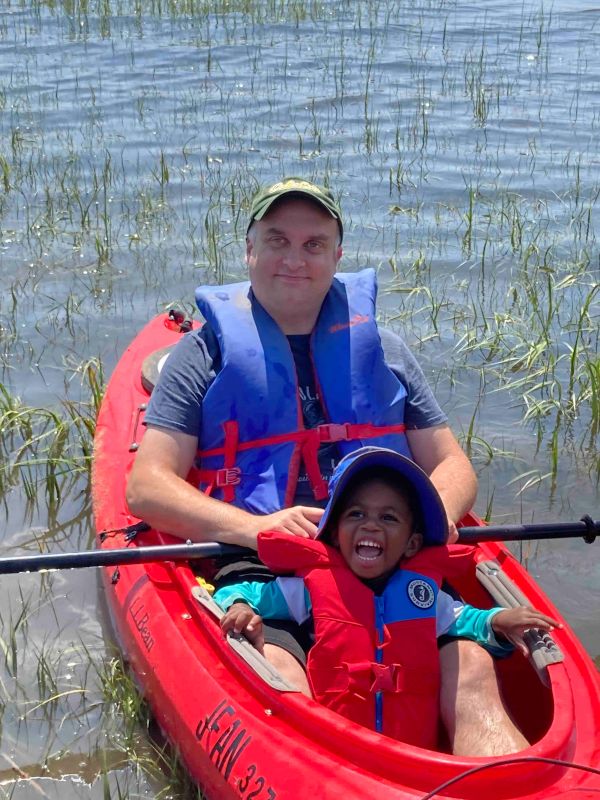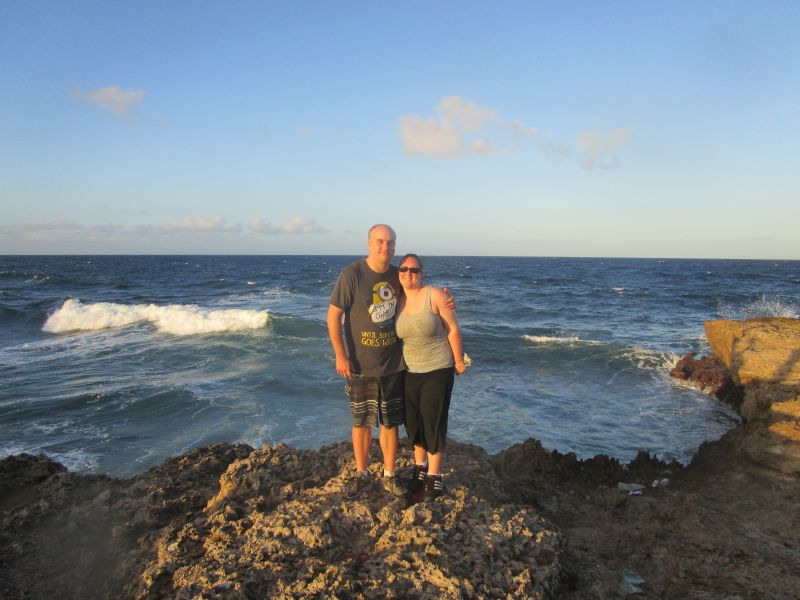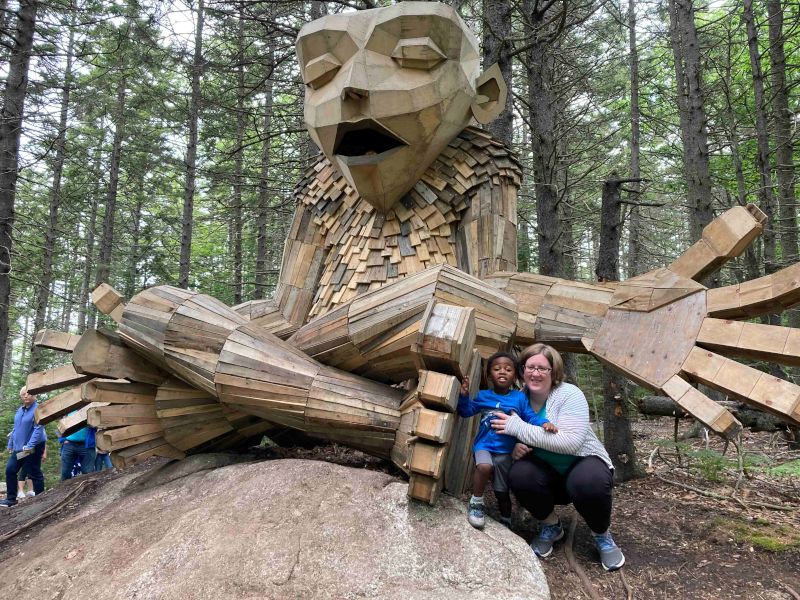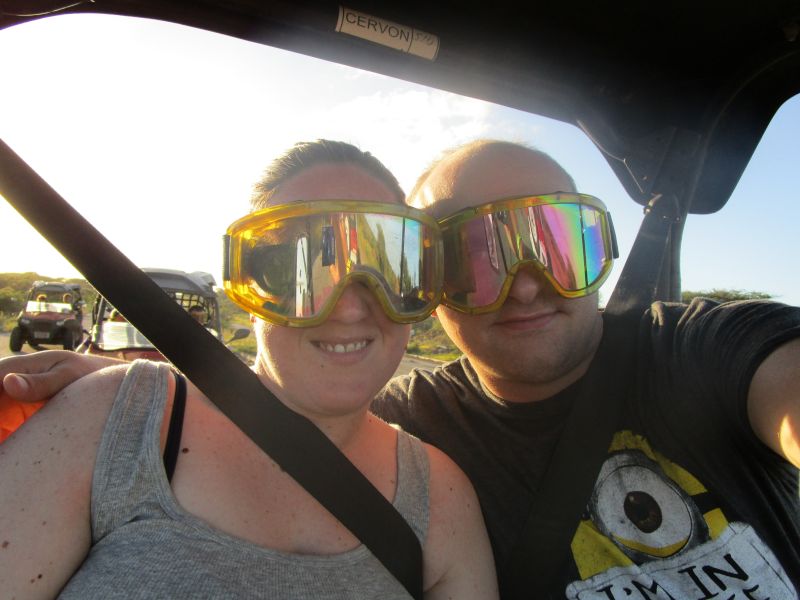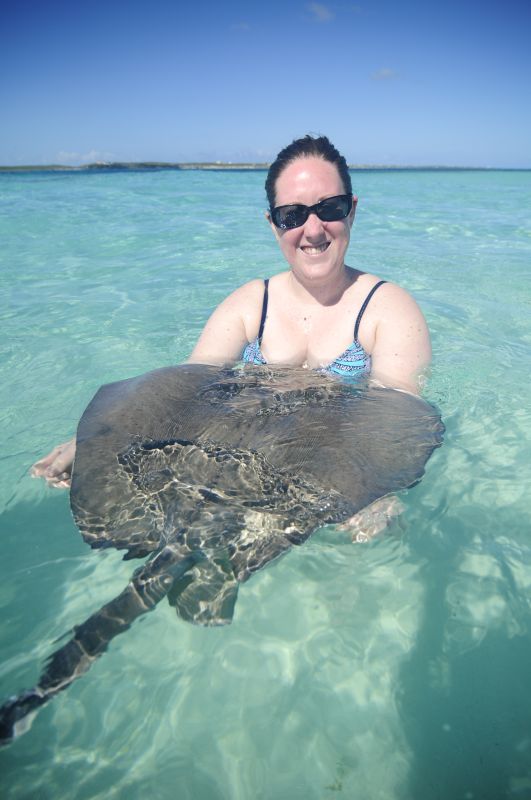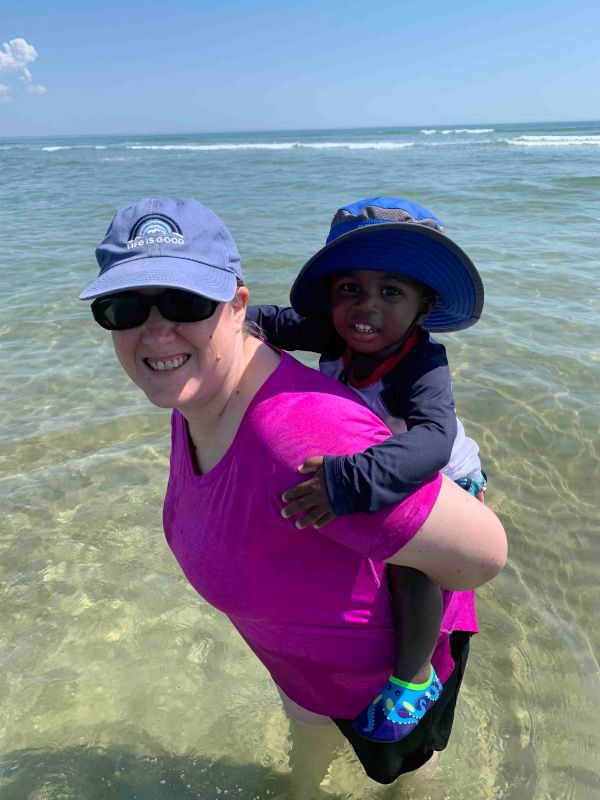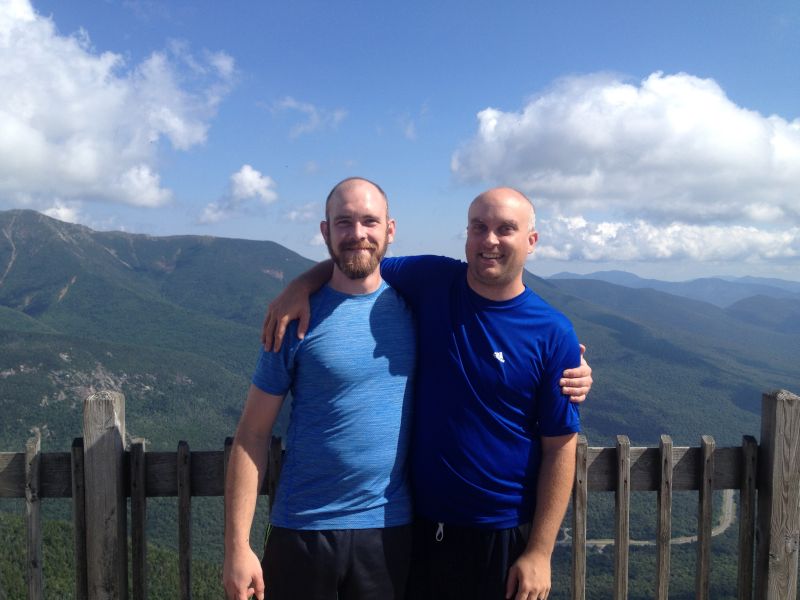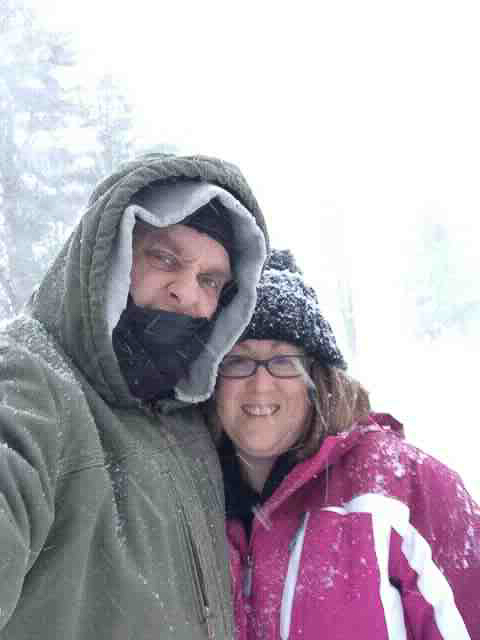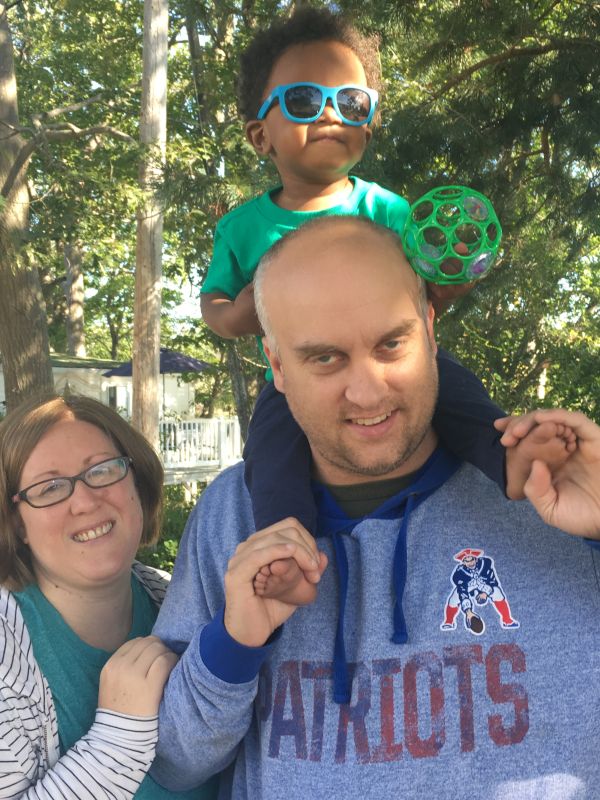 ×
1 / 12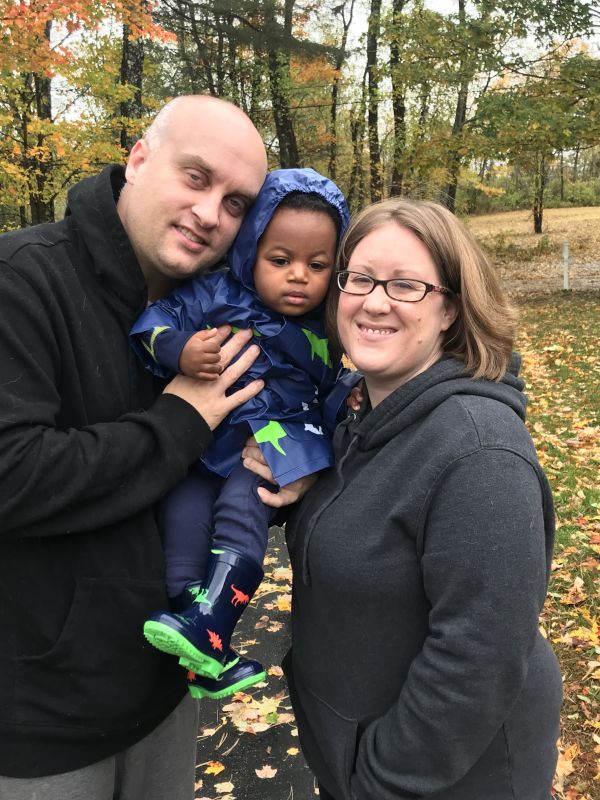 2 / 12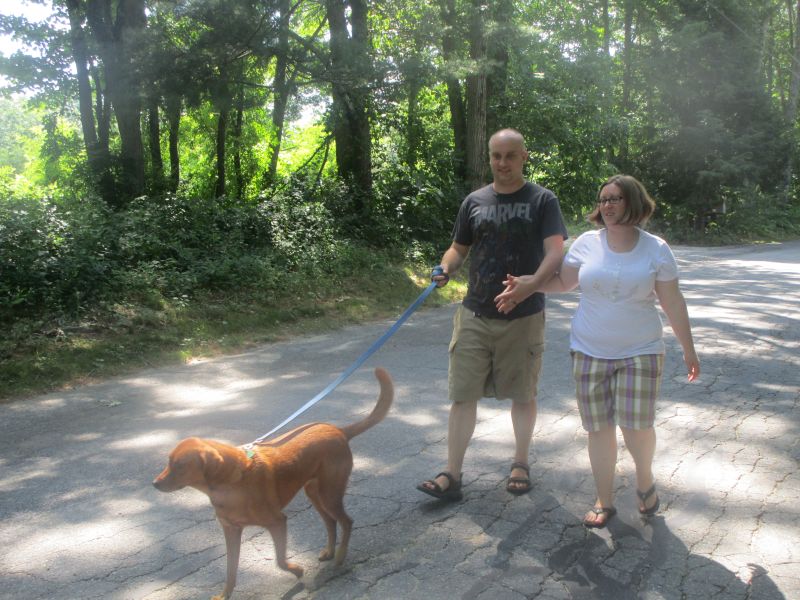 3 / 12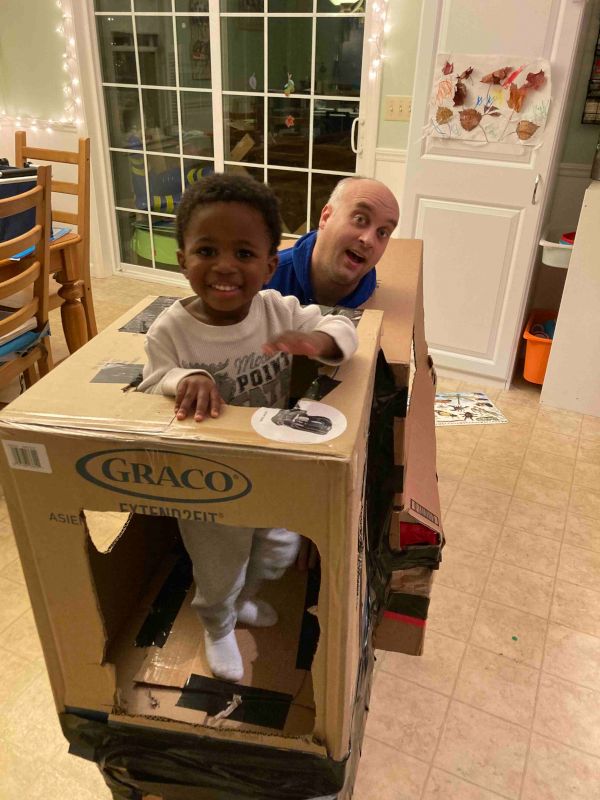 4 / 12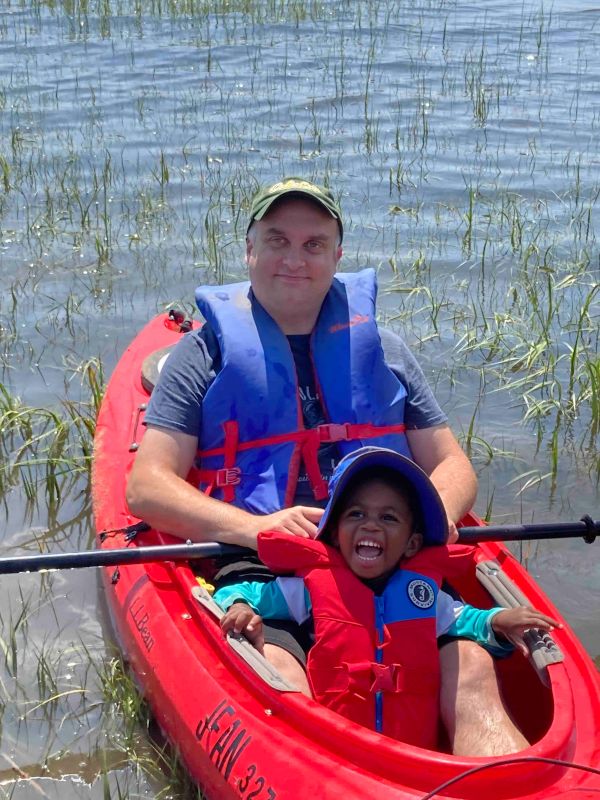 5 / 12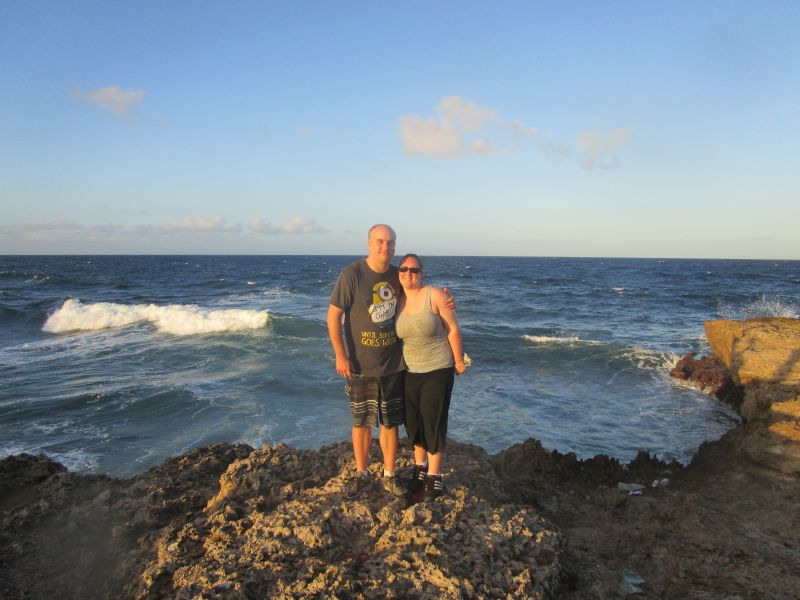 6 / 12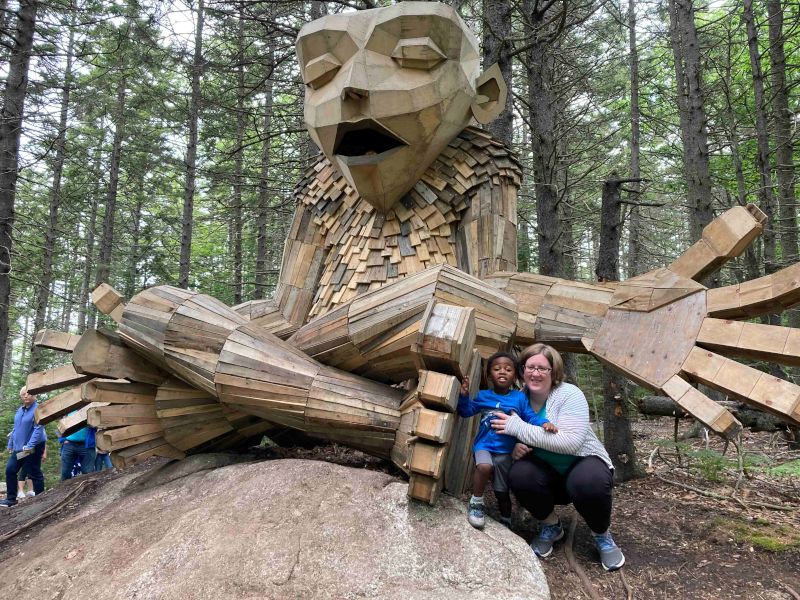 7 / 12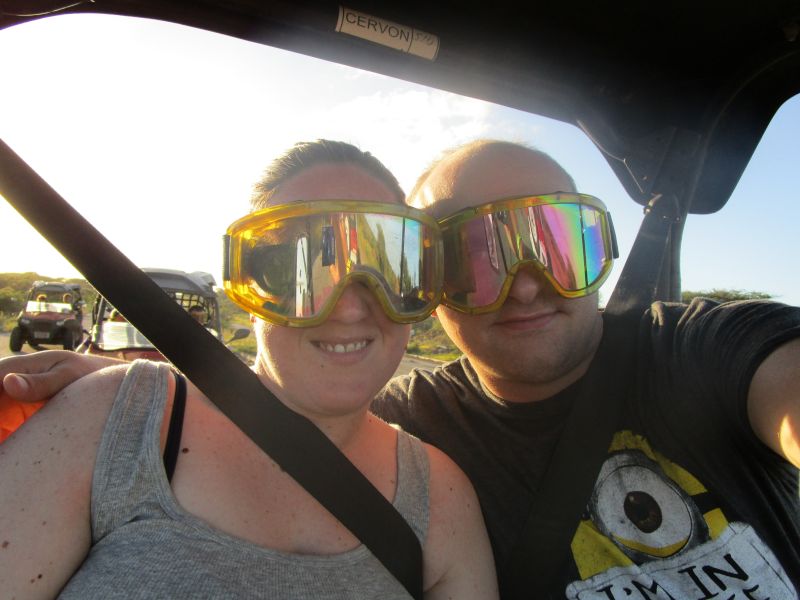 8 / 12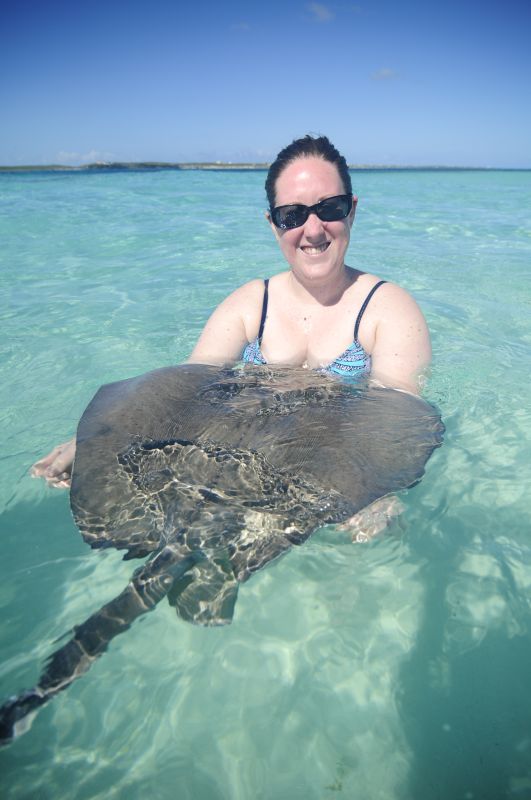 9 / 12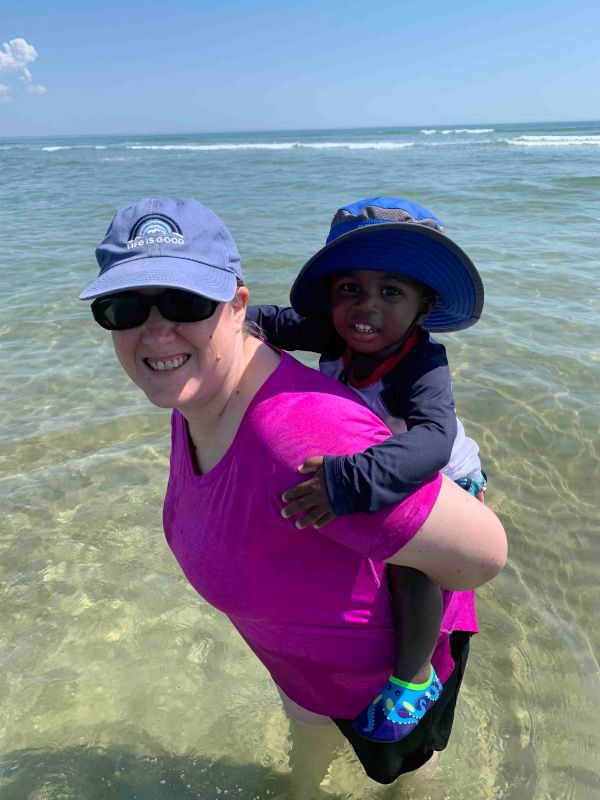 10 / 12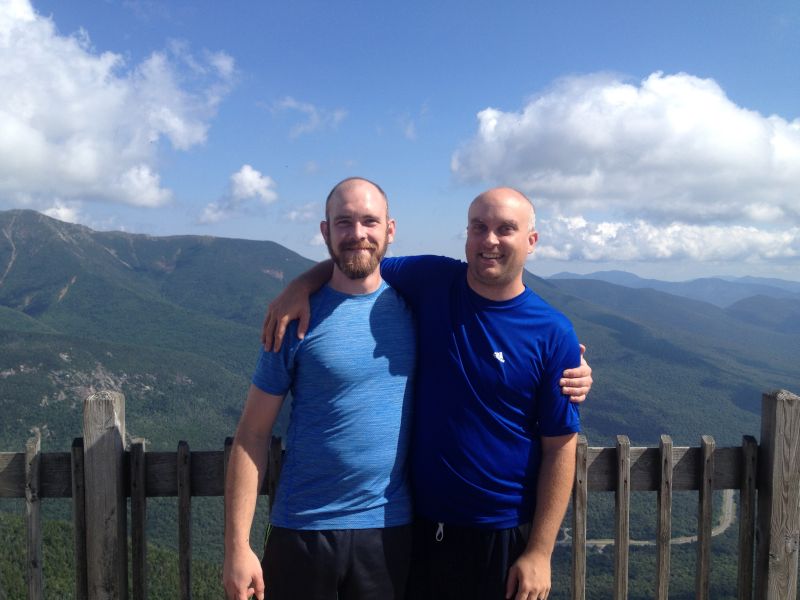 11 / 12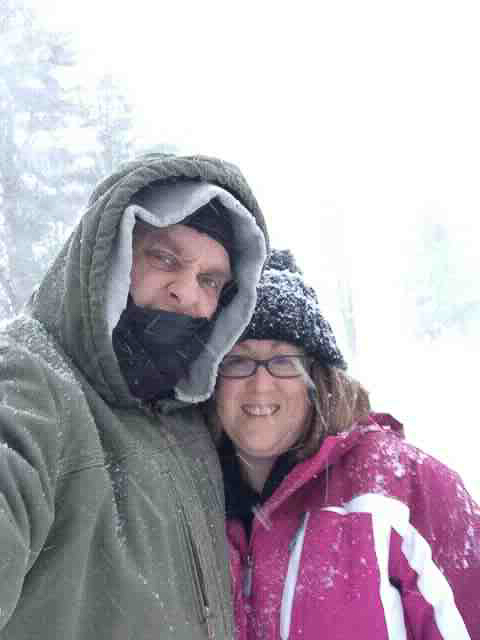 12 / 12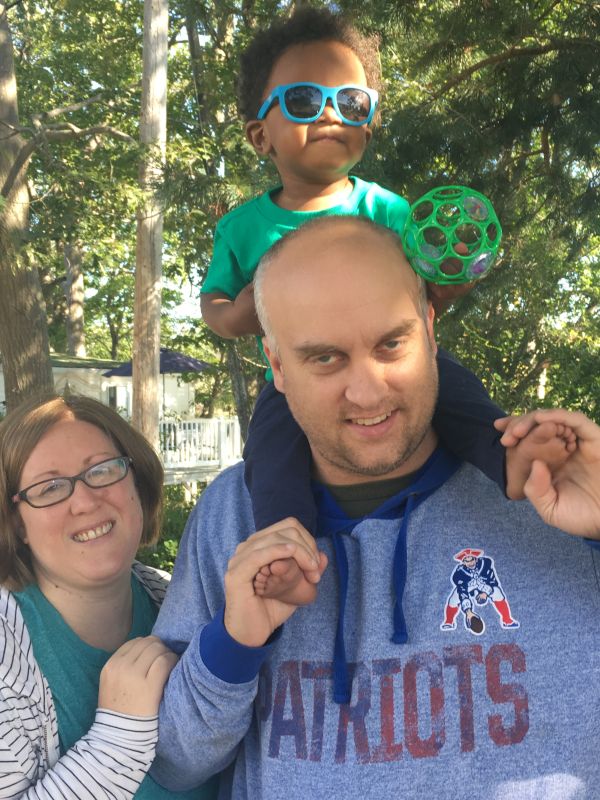 ❮
❯
Our House and Neighborhood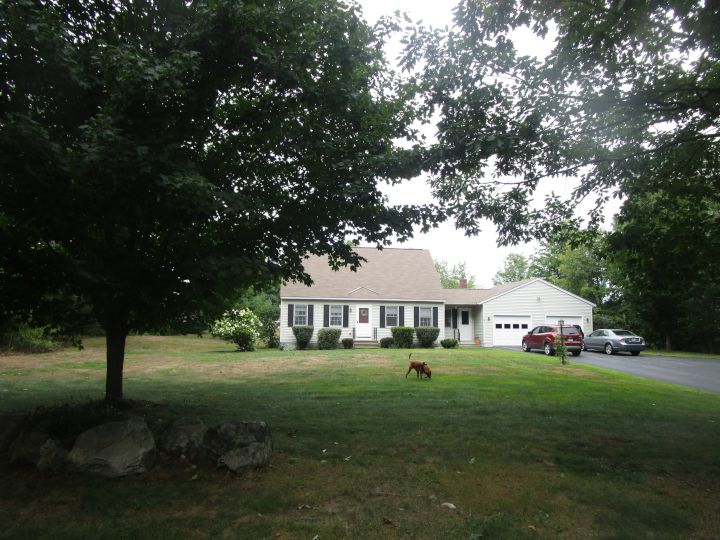 We bought our beautiful home seven years ago. We live in a cape-style house, with 3 bedrooms, 1.5 bathrooms, an open concept kitchen, dining room and living room. It is a cozy house with brightly colored walls and pictures of family, friends, and beautiful scenery that Allison has taken. We have a basement that we would like to do over at some point, but for now it is the perfect place for a child to ride a bike or draw with chalk. Our favorite room is our sunroom. It has windows on all sides, and looks out onto our gardens and backyard. Brian built an amazing patio a few years ago for all of our summer entertaining.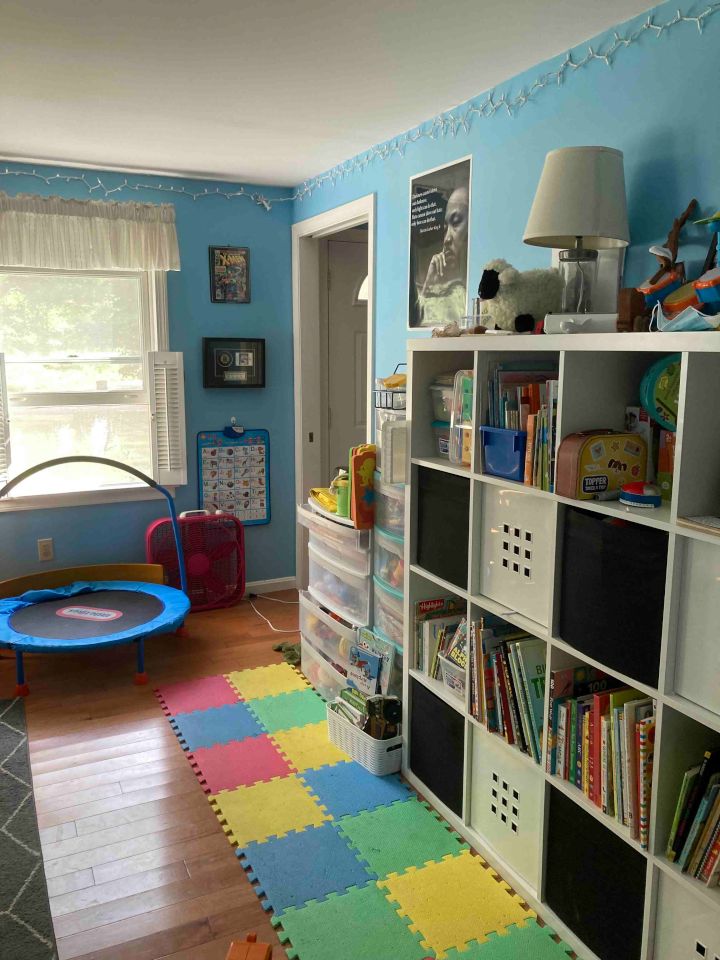 The street that our house is on is made up of two small dead end roads where there is a total of 9 other houses. Since it is small everyone knows everyone, and everyone looks out for everyone. There are always kids riding bikes up and down the street or playing ball in the yards. There are also lots of trees and trails located in our neighborhood. We love our neighborhood because it is the perfect place to ride a bike, play with our dog, roller skate, or take nightly walks.
We cannot wait to share this little piece of paradise with another child.
Our Extended Families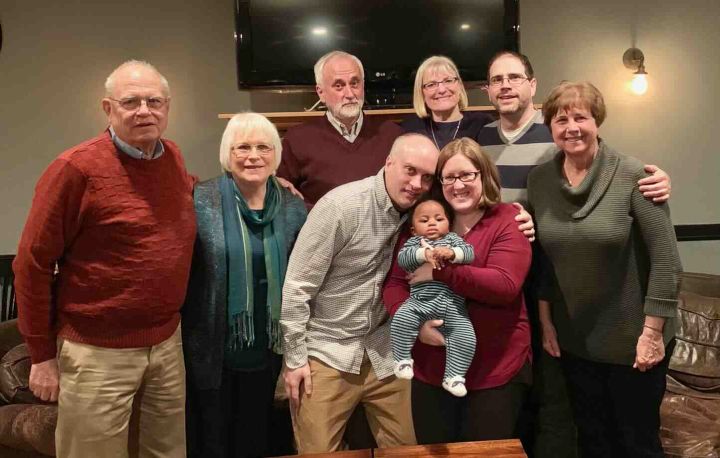 Allison grew up with her mother, father, and younger brother, although, it was never just the four of them. Allison comes from a huge Italian family made up of plenty of aunts, uncles and cousins. Family gatherings were and are, always a big event. These gatherings always revolve around good food and plenty of laughter. While Allison's family lives two hours away, we make it a point to see them at least once a month. Allison's family loves the ocean, and when she was 12 they purchased a summer home on the ocean in Maine. To this day we still all go down and spend most of our summer in this great tiny little cottage on the ocean.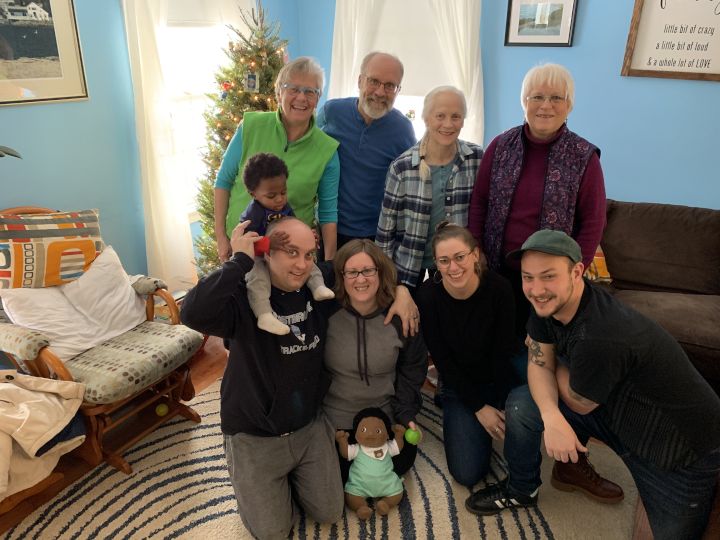 Brian grew up with his mother and his sister, as well as his father and his step-mother. Brain comes from a much smaller family with two aunts, an uncle and one cousin. Although his family lacks size in comparison to Allison's you would never know it. Brian's sister, aunt, uncle, and cousin live in North Carolina, however they are with us every other Christmas, and join us for a week to two each summer. His sister has a son named Liam who loves his uncle Bubba (His sister's nickname for Brian) Brian's family also loves the ocean, as they grew up in a house on the water.
Both of our families could not be more excited to help us welcome a new child into the family!
From Us to You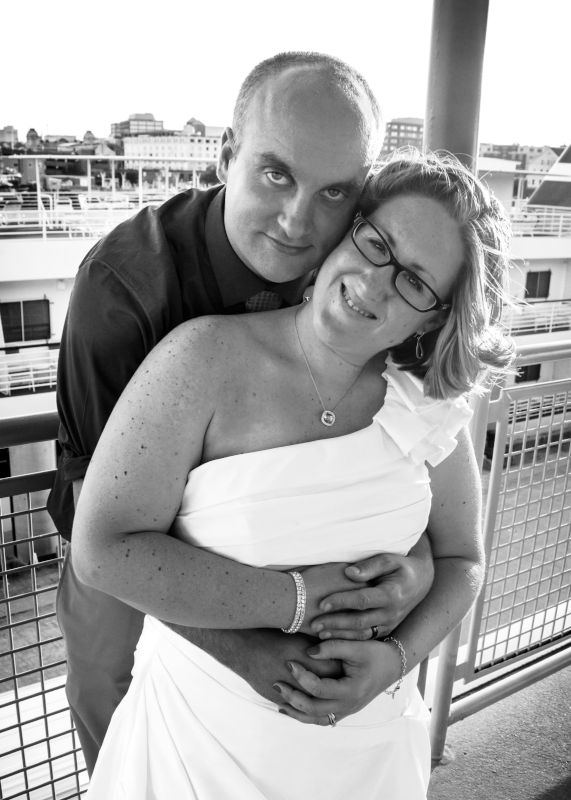 Where do we possibly begin? First off, we are extremely thankful and appreciative that you are taking the time to look at our profile and considering us to be potential parents of your child. Secondly, we cannot even begin to understand what you must be going through or what you might be feeling. The strength you possess is undeniable and does not go unnoticed. Considering adoption is such a courageous and selfless decision and we recognize that you have a difficult path in front of you. We would be honored to be a part of this journey with you.
As a child who was adopted, Allison always felt this genuine love and gratitude towards her birth mother. Her adoptive family provided her with so much love and always made sure that she knew her birth mother loved her. We will do whatever we can to make sure that your child knows how much you love them, too! We would love to be able to have you be a part of their life whether it's through letters and photos, phone calls and emails, or face-to-face visits, we would be honored to have you in our life!
We have been married for seven years, and adopted our first child two years ago. We are both special education teachers in the same district, and that is actually how we first met. Our family and friends would tell you that we are a loving, passionate, and goofy couple, who truly live each day to the fullest. We love spending time outside, whether we are walking our dog with our son, playing in our yard, playing in the snow or sand, or splashing in the water. When we are inside you can usually find us all curled up reading books, cooking, dancing to music, or doing arts and crafts. We are excited for all the big moments of parenthood, but we are also excited for the everyday moments too. We cannot wait to do all the "typical" mom/dad things with another child like singing songs in the car, playing in the mud, making pancakes together on the weekends and reading books before bed. We are truly excited to share the pastimes we love with another child, as well as creating new ones with them.
Family means the world to us. We are extremely close to both of our families and we enjoy spending as much time with them as possible. We have many children in our extended family, and when they are around you can always find us running around with them, playing games, or just being silly. We are looking forward to adding another child into the mix. Our families have been so supportive throughout the entire adoption process, and they are just as ready as we are to meet our second child.
We dedicate our lives to helping children succeed. We truly believe in the saying, "Love what you do, and do what you love." We want to be able to share our love for life and education with our children. Our parents always taught us that life is too short to not do what you love. We want to be as supportive of our children as our parents are for us. No matter what they want to do, we will encourage them to do something they are passionate about, and we will help them in any way we can to achieve their goals.
Once again, we cannot imagine how hard this decision is for you, but we can assure you that we will give your child an amazing life! If you choose to trust us with your baby, we promise to love your child with all of our hearts and will make all of their dreams come true. We promise you that our family and friends will give lots of cuddles, love and affection and that your child will never doubt how very much of a dream come true he or she is to us.
Brian & Allison
Favorites
Actor
Sean Connery, the Rock, Will Ferrell
Robin Williams
Actress
Sigourney Weaver, Pam Grier
Julia Roberts
Author
George R. R. Martin
Jodi Picoult
Childhood Memory
Going to the beach with my mom, sister and dog
Eating fries on the beach at a favorite local restaurant
Childhood Toy
G.I. Joe
Rocking horse
Children's Book
Saint George and the Dragon and the B.F.G.
Goodnight Moon
Classic Movie
Cool hand Luke, Good, bad and the ugly, the ugly, butch Cassidy and the Sundance kid, Bullet
Day of Week
Saturday
Friday
Dessert
Strawberry shortcake
Chocolate cake
Disney Movie
Lion King
Beauty and the Beast
Dream Car
One that never breaks, is free and runs on water
Jeep
Dream Job
I have my dream job
Teacher
Dream Vacation
Hawaii, I really want to go back to Ghana with my sister to see the people I met when I visited my sister in the peace core.
Hawaii
Family Activity
Going to beach
Swimming and playing at the beach
Flower / Plant
Blueberry bush
Beach roses
Food
Day after Thanksgiving sandwich
Tacos
Form of Exercise
Playing a team sport, swimming
Walking
Fruit
Blueberry and strawberry
Strawberries
Game
Blockus and guess who
Uno
Hobby
Collecting interesting things to display on the wall of my garage
Arts and crafts
Holiday
Thanksgiving
Christmas
Holiday Song
Theme song to Charlie Brown's christmas
Holiday Tradition
Christmass
Decorating the Christmas tree
Ice Cream
Half baked and phish food
Coffee
Junk Food
Swedish fish
Chips and dip
Leisure Activity
Laying in my hammock, snacking reading/napping
Reading
Memory with a Child
Holding my son Max for the fist time
Memory with Spouse
Our weekend away down eat Maine on our one year anniversary
Our wedding day
Movie
Star wars 4-6, dumb and dumber, Anchorman, T2, how to train your Dragon
PS I love you
Movie Munchie
popcorn
Candy
Movie Quote
Carpe diem. Seize the day, boys. Make your lives extraordinary.â?? John Keating/Robin Williams in Dead Poets Society (1989)
Movie Type
I like everything and don't have one
Drama
Musical
West side story, Newsies
Once and Lion King
Musical Group
Jimi hendrix, Pear Jam, Pink Floyd, Michal Jackson, P-Funk,
Nursery Rhyme
Old McDonald Had a Farm'
5 little ducks
Olympic Event
Hockey, basketball, curling,
Gymnastics
Personal Hero
Grandfather
My students
Quality about my Spouse
Her sense of humor
His sense of humor
Quote
Calvin: "Sometimes I think the surest sign that intelligent life exists elsewhere in the universe is that none of it has tried to contact us."
Restaurant
Oto's Piazza
Dolphin Marina
Sandwich
Hot day after Thanksgiving sandwich
Chicken Caesar Wrap
Song
Jimi Hendrix castles made of sand
Sport to Play
Soccer, rugby, lacrosse
Basketball
Sport to Watch
Football, base-ball, basket ball, hockey, rugby
Hockey and football
Sports Star
Tom Brady, Larry Bird, Magic Johnson, Paul pierce,
Sports Team
New England Patriotes, red sox, bruins, Celtics
Patriots and Bruins
Subject in School
History
English
Superhero
Spider-man, Storm and wolverine
Thing to Cook
Nachos
Anything and everything
Time of Day
Late morning or Late at night
3:00
TV Show
Simpsons, dare devil, walking dead, big bang, x-files,
Greys Anatomy
TV Show Character
Fox/Scully
Type of Music
Don't have one...like everything but Country
Pop
Vacation Spot
Any place with not a ton of people and hot/tropical in January.
Ogunquit, Maine
Video Game
Mario kart on 64, contra, gears of war, super mario brothers for wii
Mario
Get in Touch
Provide more information, so American Adoptions can connect you with this family.
---