1-800-ADOPTION
Thank you for viewing our profile
If you would like to learn more about us, please call 1-800-ADOPTION (2367846), fill out the form at the bottom of our on-line profile page, or email us at bp_information@americanadoptions.com.
To revisit our on-line profile page and view our profile video at American Adoptions, simply use your mobile phone to scan the QR code on the right. We are looking forward to hearing from you!
Nick & Lori
We believe adopting a child is what we were destined to do. We are so thankful that you are reading our profile and we want nothing more than to open our hearts to you and your baby. We have always known that we wanted to be parents and have a child to share in our laughter and love. We hope that you consider sharing in this journey with us.
About Us
Job
Assistant Parts Manager
Program Manager
Education
Automotive Trade School
Some College - Business Studies
Relationship
Legally Married
Most Memorable Moment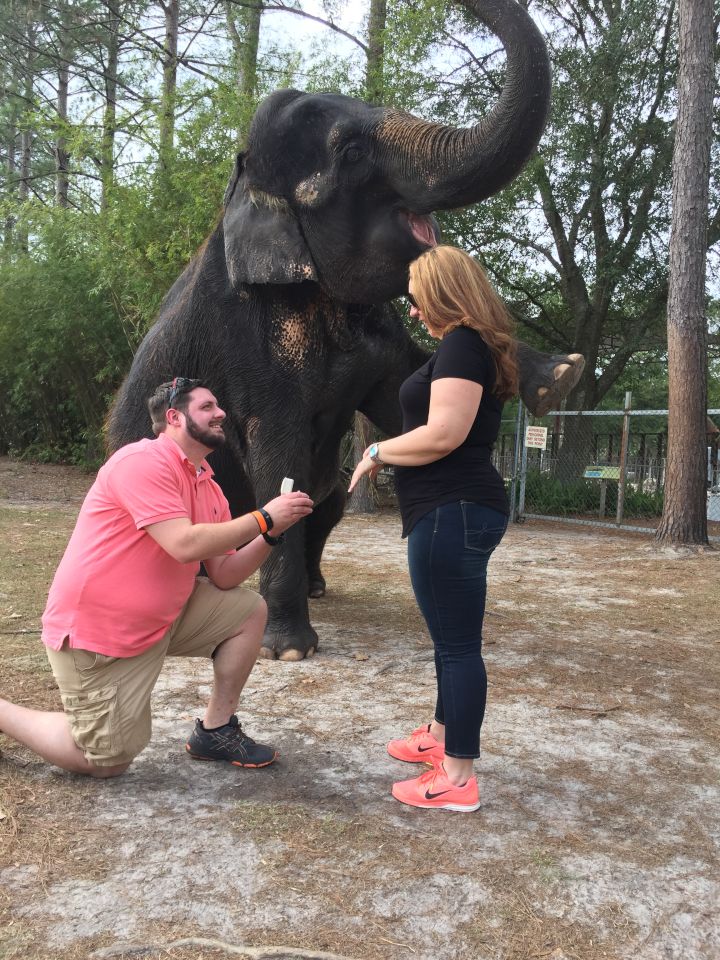 Our most memorable moment as a couple is the day we were engaged. We flew to Florida to visit Nick's parents and go to Disney World. When we arrived, Nick said he had something special planned. We jumped in the car and drove over an hour down the highway until we turned onto a long dirt road. Suddenly we came upon a sign, "Elephant Sanctuary." Lori was beyond excited as elephants are her favorite animal. We spent the day with a group of Asian elephants, petting them, feeding them and even giving them a bath!
When the staff came over and told us to say our goodbyes as the day was over, Lori was so thankful that Nick had planned such an amazing experience. About to walk to the car, Lori turned around and saw Patty, the elephant, walking towards her holding a basket in her trunk. Lori reached in the basket and pulled out a ring box! Nick got down on his knee and proposed. He had to ask Lori to marry him twice as she was so shocked that she didn't hear him the first time. What an amazing day!
Our Family Traditions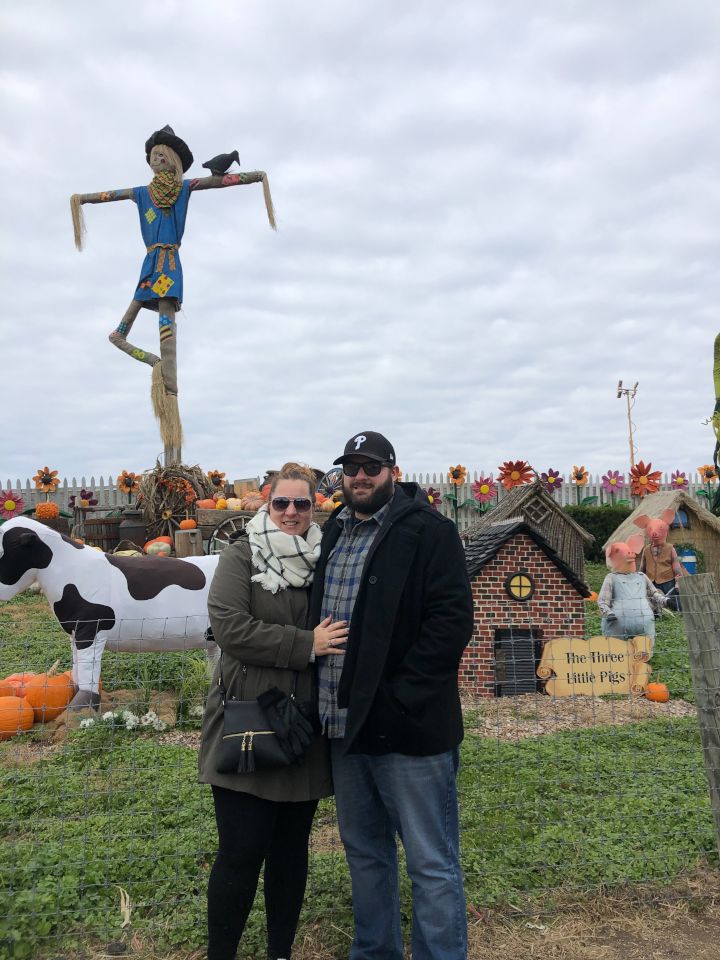 One of our favorite family traditions is our fall trip. We drive up into the mountains and look at the leaves change. We love to see all the beautiful reds, oranges and yellows. There are huge farms where we get to go on a hayride out to the pumpkin patch and pick our own pumpkins. Nick always stocks up on apple cider and pie. After the pumpkin patch we find a little local restaurant for lunch and then take a walk by the river.
This tradition has been carried over from Lori's childhood where her parents would take her and her sisters for a day long adventure to enjoy the crisp air and the vibrant colors. We always say that we are so thankful to live in an area of the country where we get equal samples of each season. We have the beach, the mountains and beautiful farmland all within just over an hour of our house.
Our Favorite Vacation Spot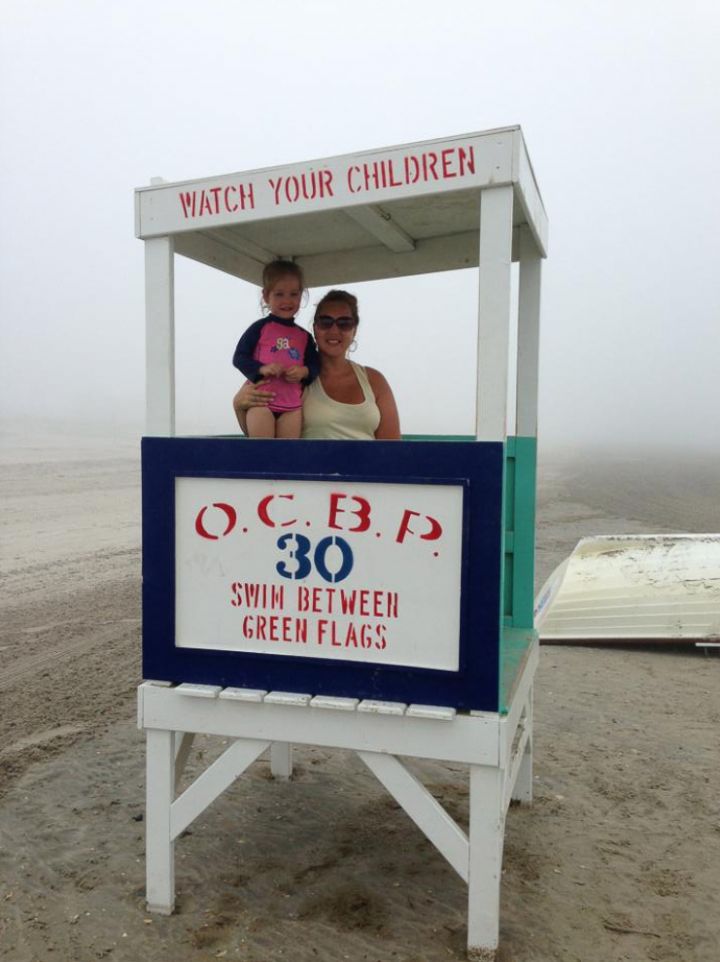 Our favorite vacation spot is the beach. Even after all the different places we have been, we always love our annual beach trip with Lori's family. Lori's parents rent a beach house for a week and Lori's sisters, their husbands and the kids come down. It's a full week of hanging on the beach, playing games, laughing and family time. There is a little ice cream shop just a couple blocks from the house where we can all go after dinner for a treat. One night we go to the boardwalk and the kids go on rides and win prizes. Everyone can choose their own boardwalk treat, pizza, french fries, water ice. So many choices!
The best part of the week is just getting to spend time together. In this age of busy lives and rushing here and there it is so important to us that we slow down and enjoy the wonderful family we are so blessed to have.
Photos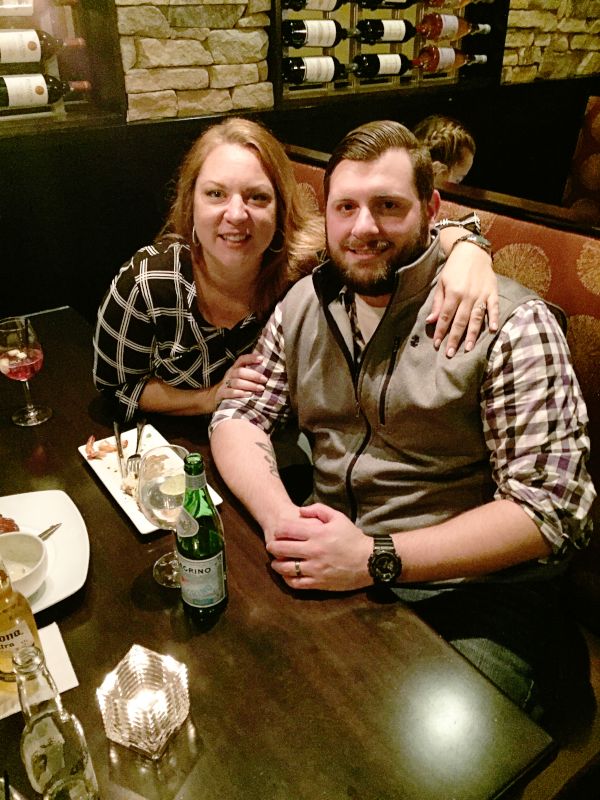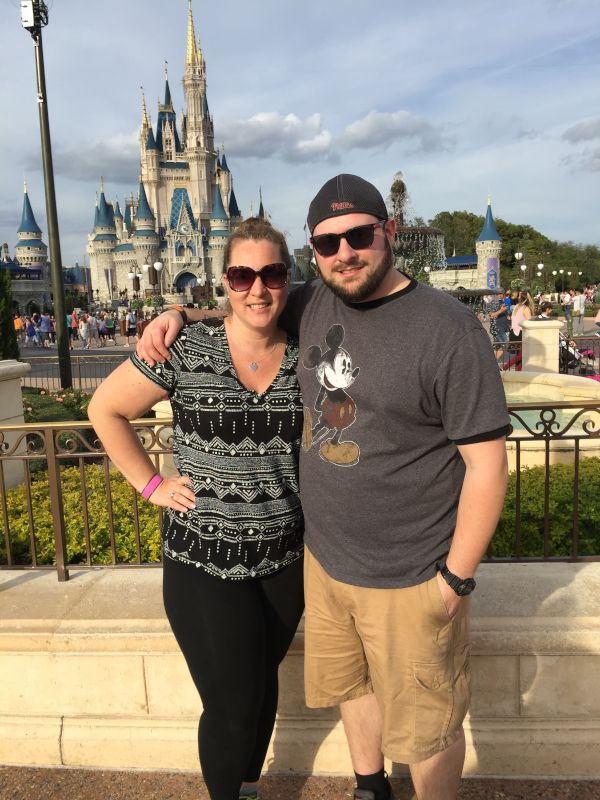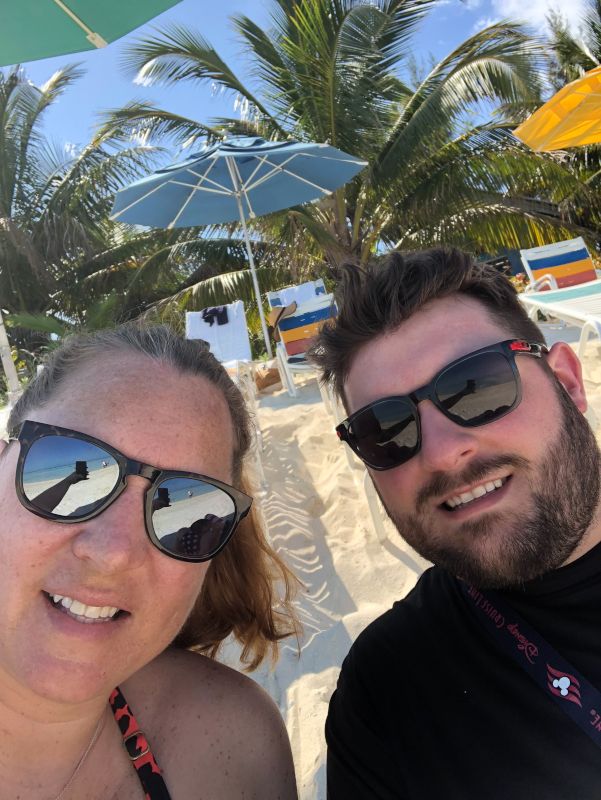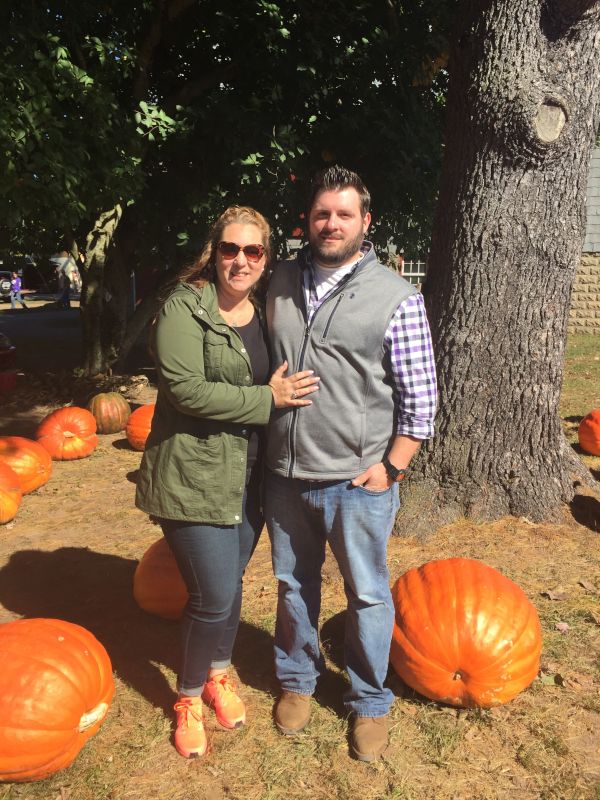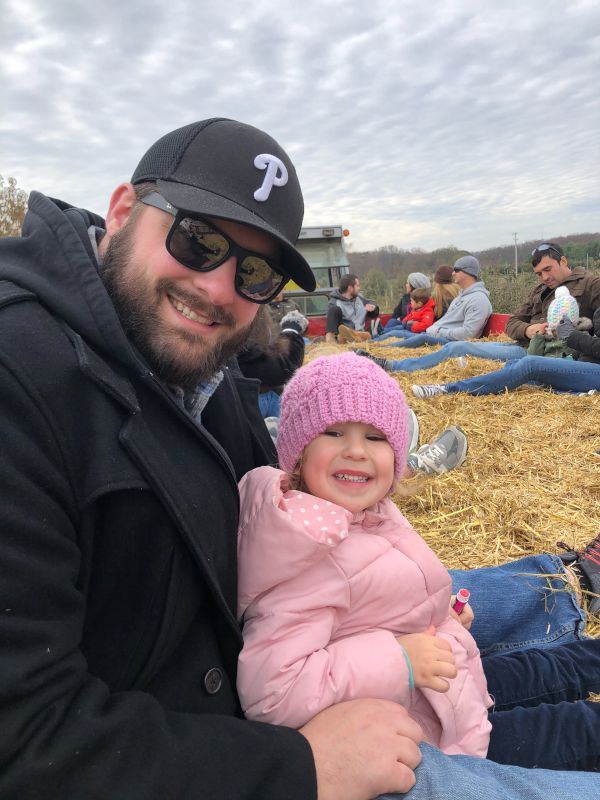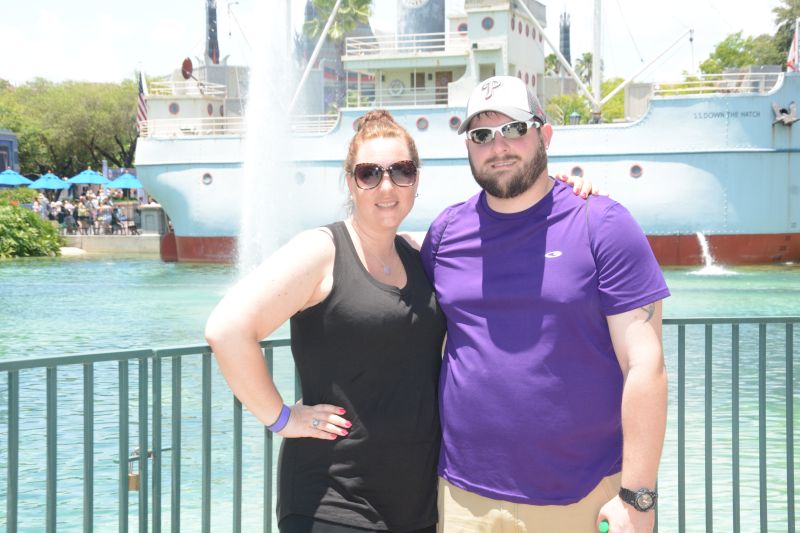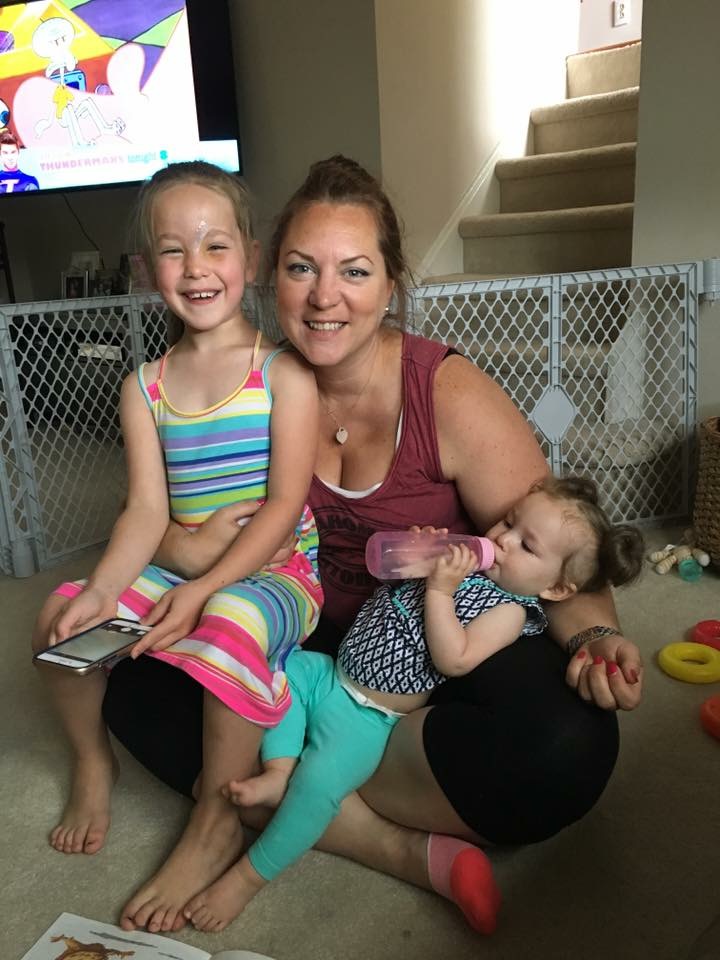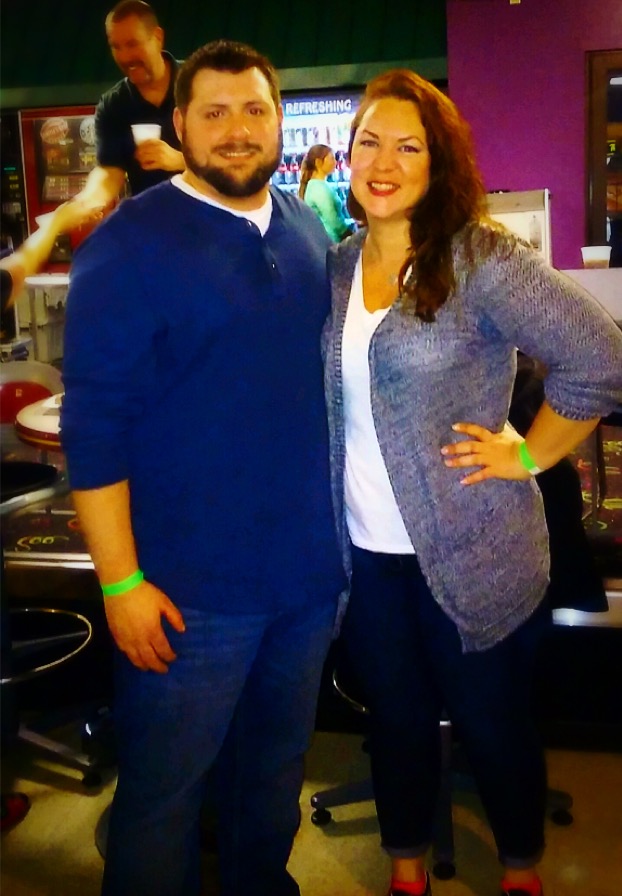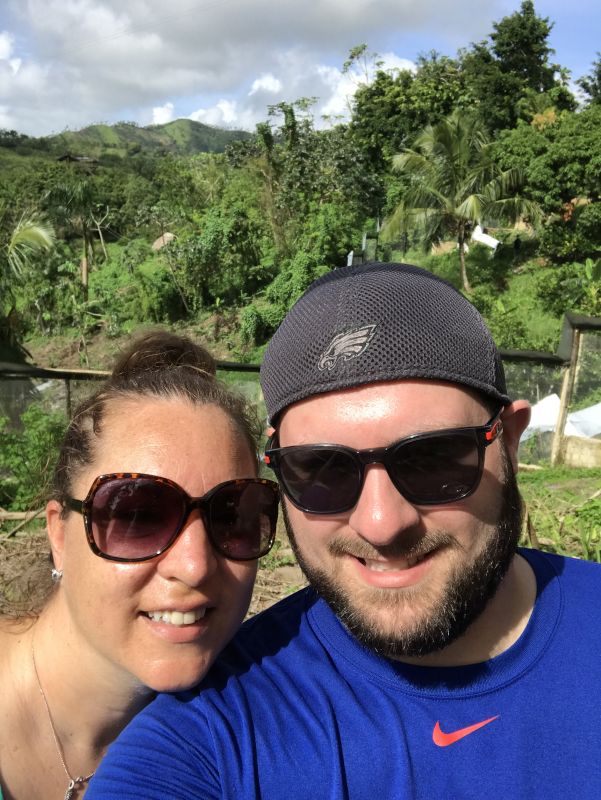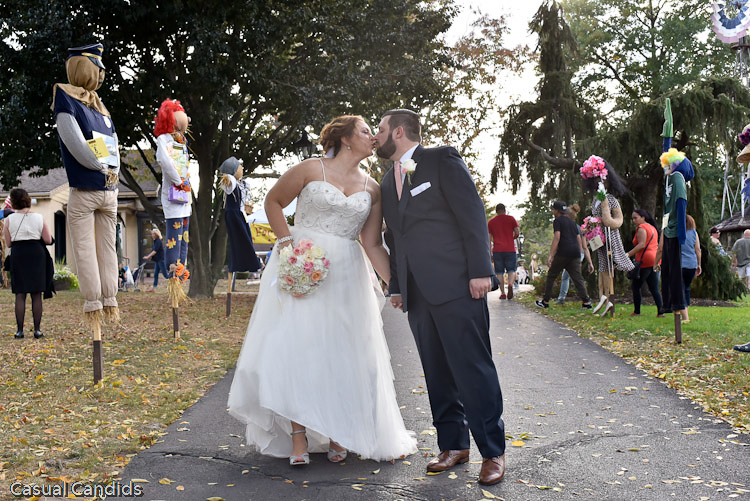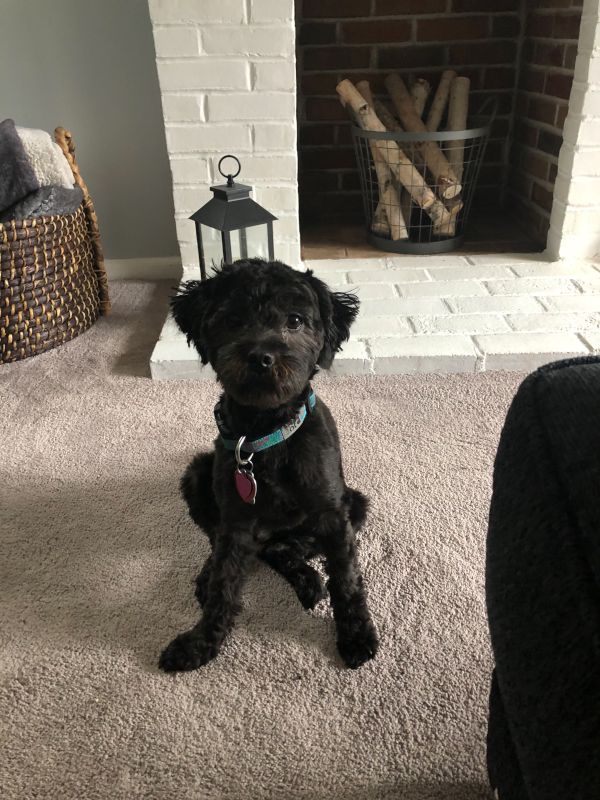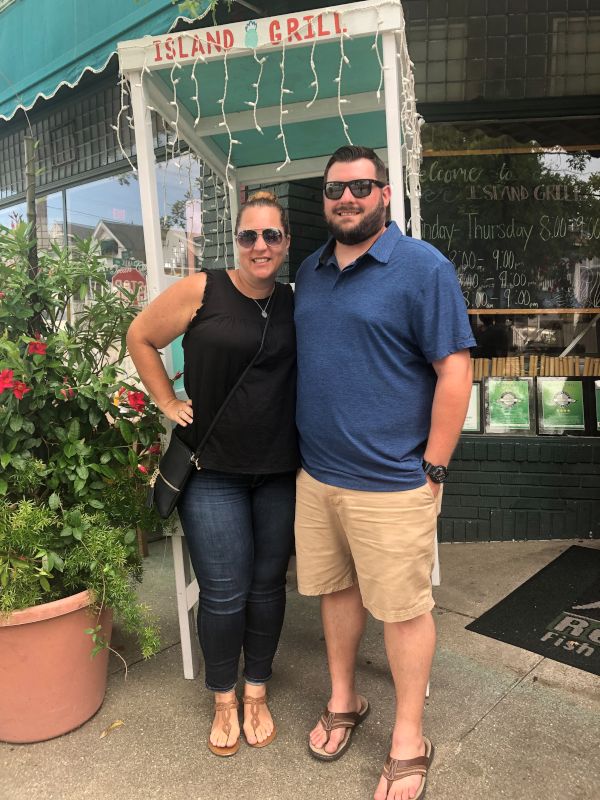 ×
1 / 12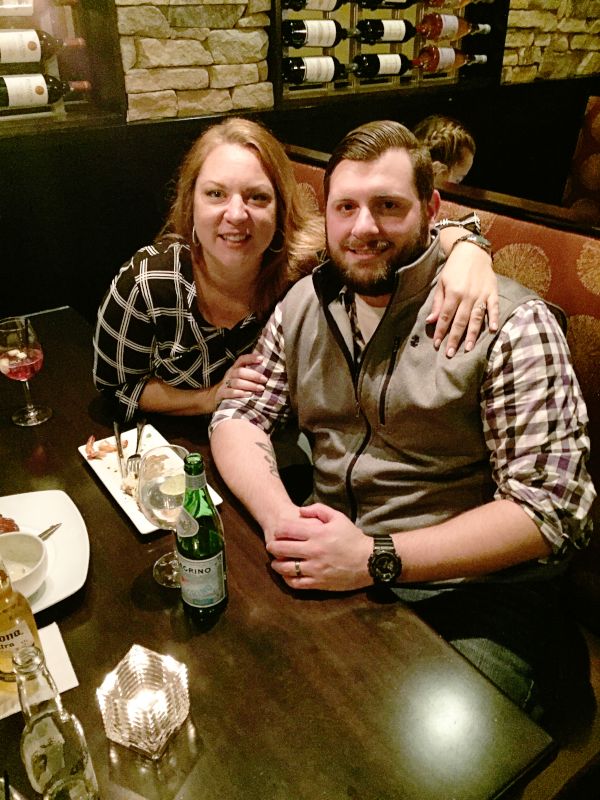 2 / 12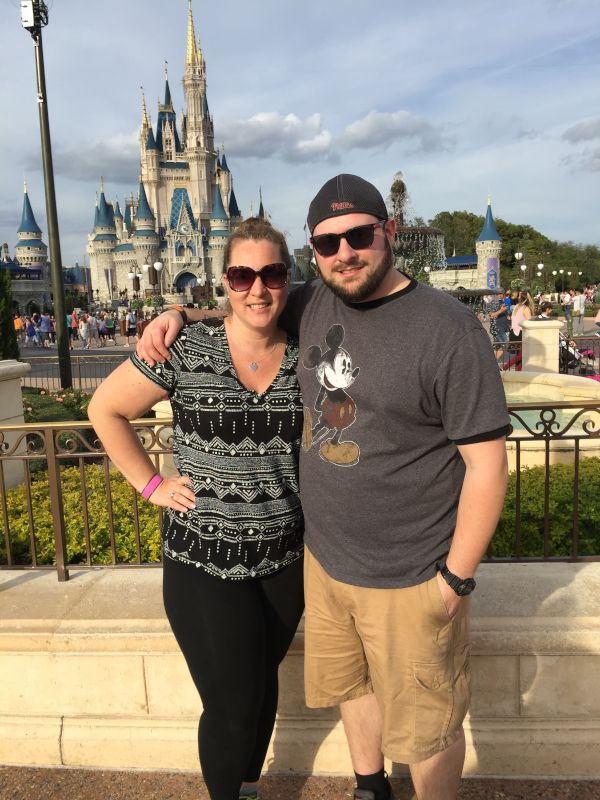 3 / 12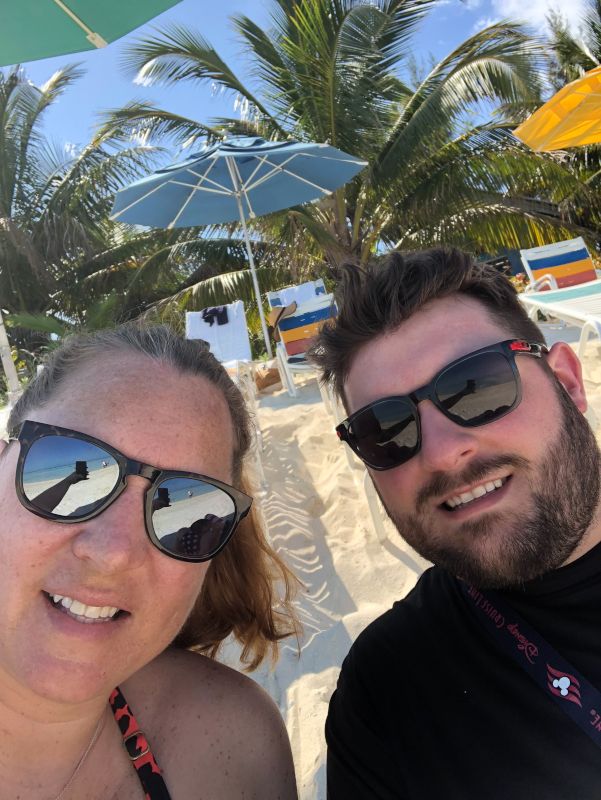 4 / 12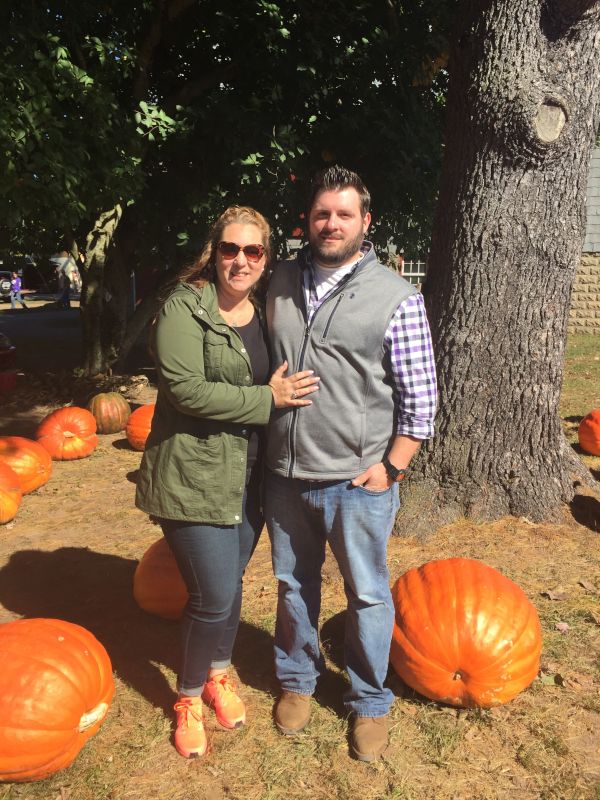 5 / 12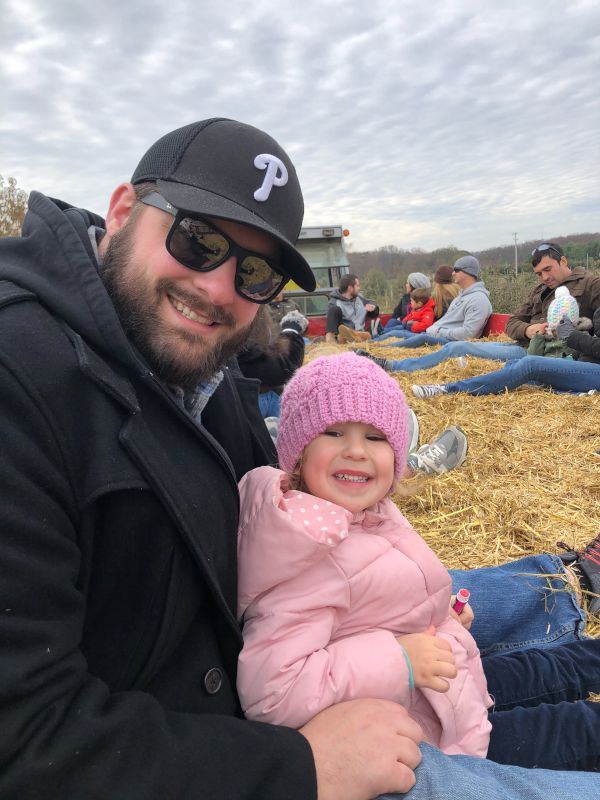 6 / 12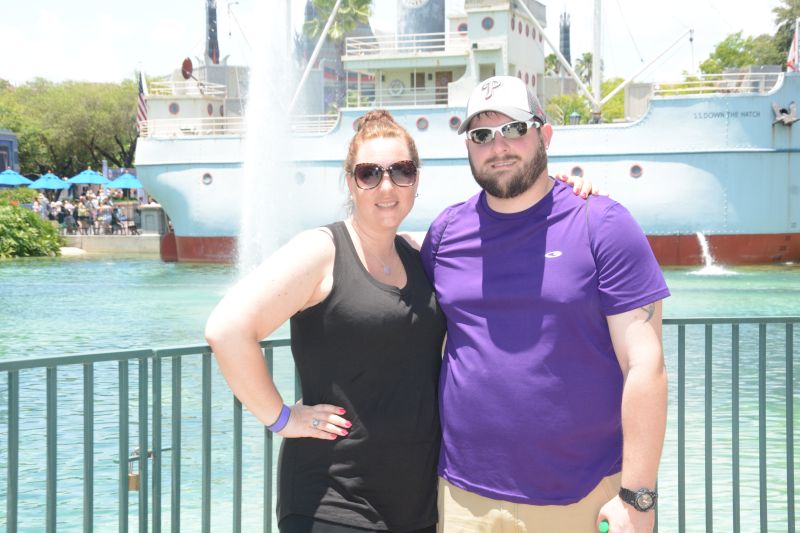 7 / 12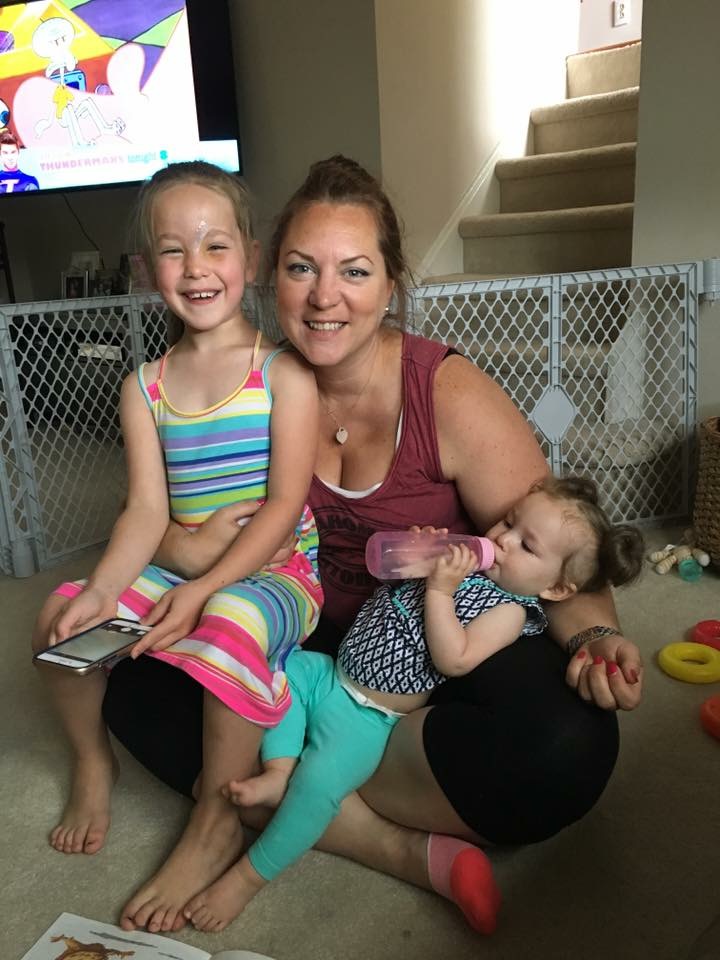 8 / 12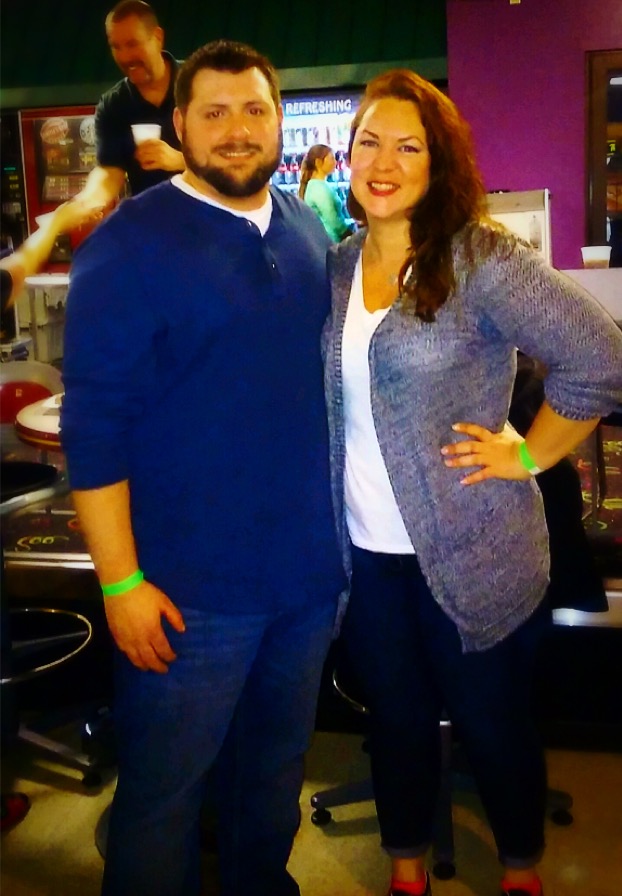 9 / 12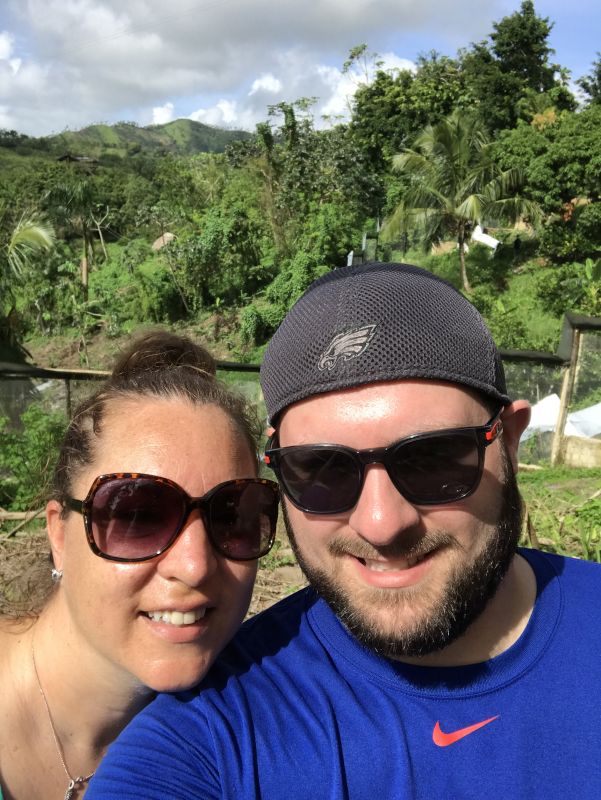 10 / 12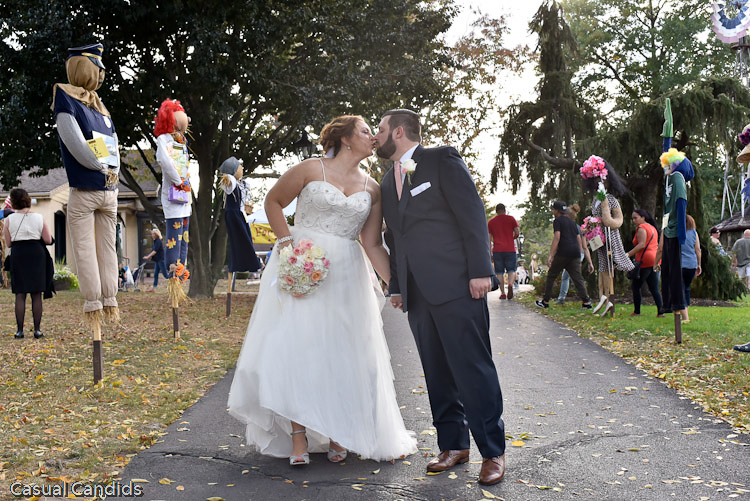 11 / 12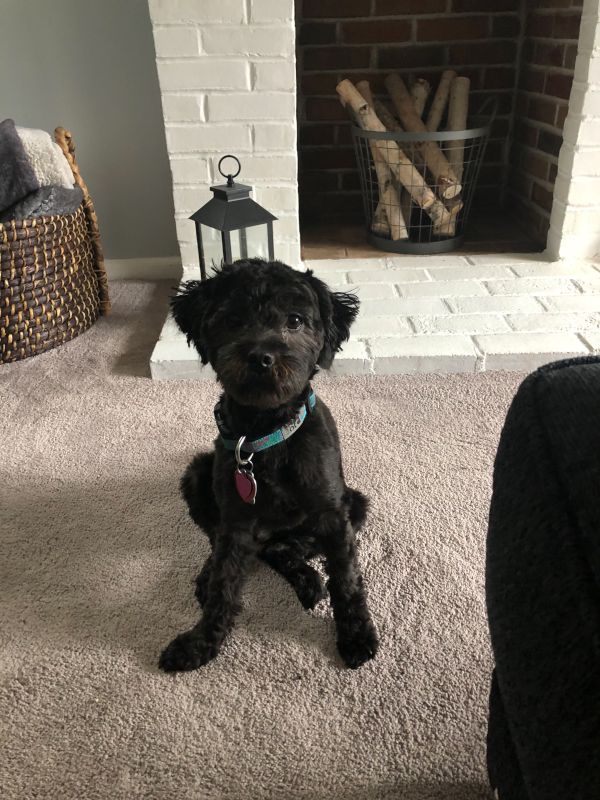 12 / 12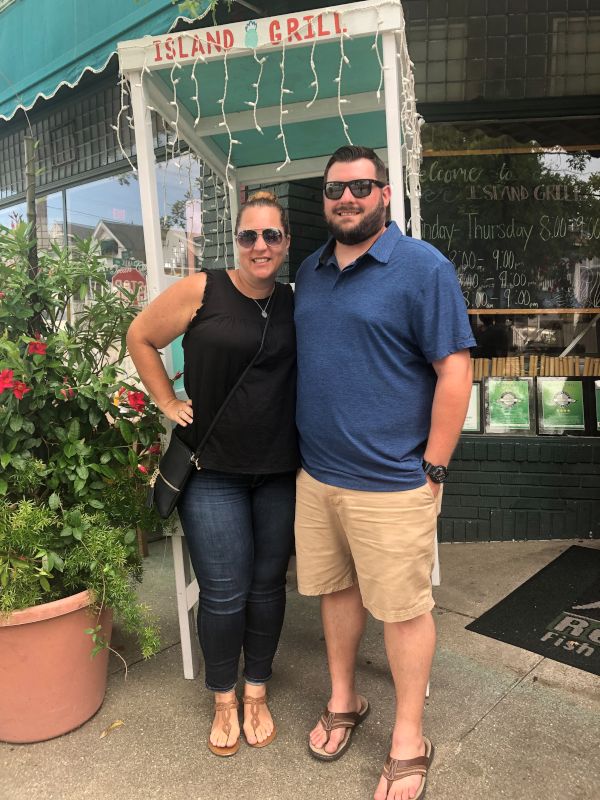 ❮
❯
Our House and Neighborhood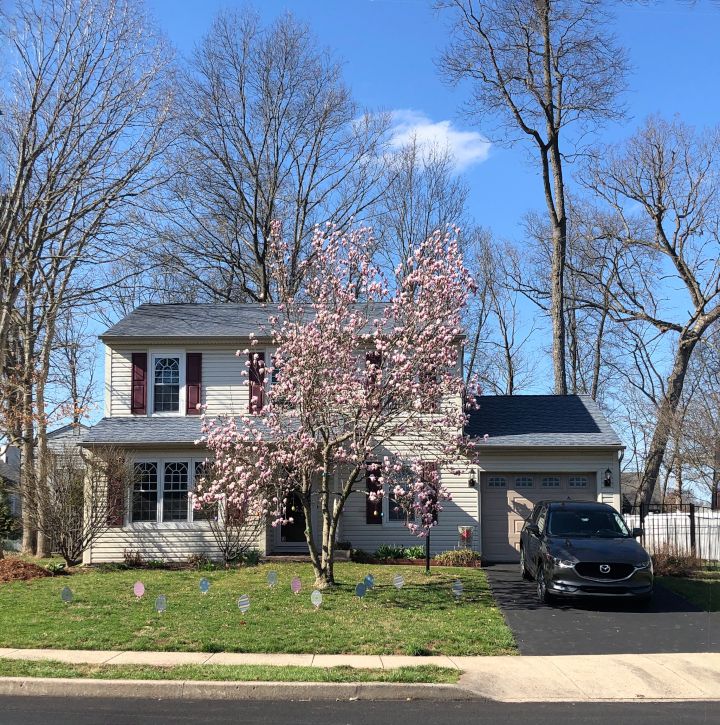 We live in a beautiful suburban town in Pennsylvania. We bought our home with children in mind. It is a 3 bedroom, 2 bath colonial in a quiet development with no thru traffic. We have a fenced in back yard and a large patio that we love to use in the summer to have cookouts with family and friends. We have amazing neighbors that have welcomed us with open arms since the day we moved in. We have a lot of young families in the neighborhood and there are always kids out playing basketball or riding bikes or just running around. We also have a park right across from our development with a big playground.
Our town is a true community of people who look out for one another and always greet you with a smile and a hello. Some of my favorite things about our little town are the summer carnival and seeing neighbors and friends at our township pool. In the winter, Santa Claus drives right past our house on a fire truck. He hands out candy canes and the Boy Scouts collect canned goods for families in need. We are truly blessed to live where we live.
Our Extended Families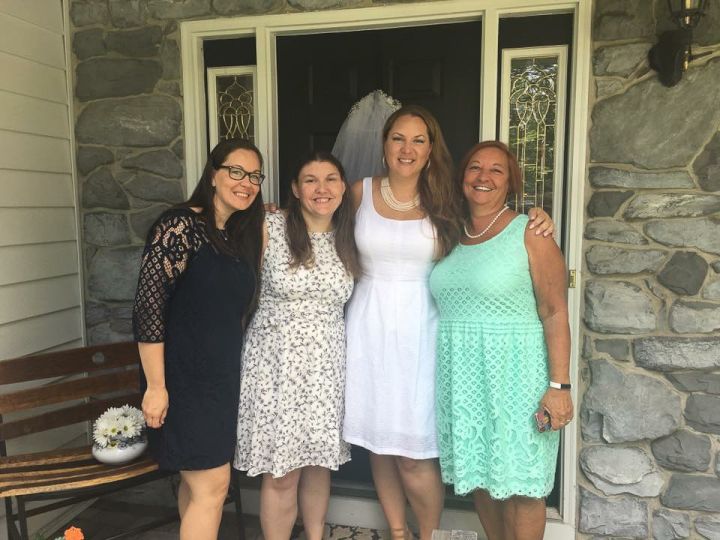 Family is the most important thing in our lives. Lori's parents and two sisters all live within 45 minutes of us. We see them weekly and love to get together for barbecues, attending our nieces sporting events or rooting for our Eagles! Every summer Lori's parents rent a big house at the beach for a week and all 11 of us get to hang out and spend time together. We play in the sand, walk to the ice cream shop after dinner and get each other laughing til we cry! They have been incredibly supportive of our dream of adopting and we could not have gotten to this point without their love and support.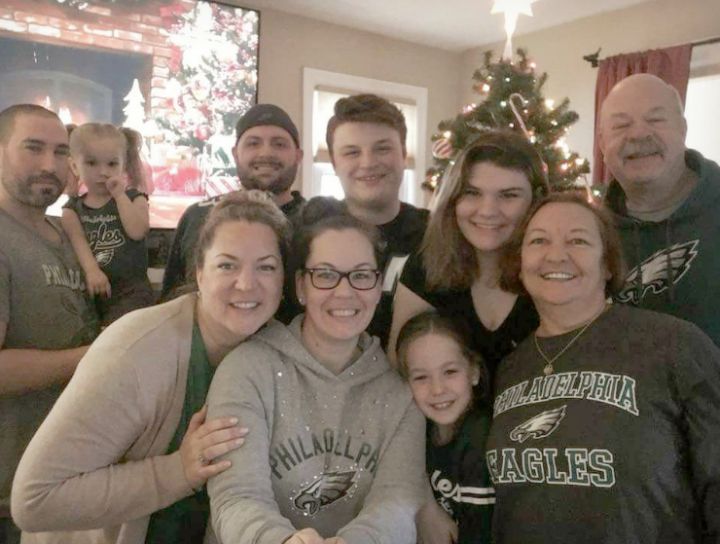 Nick's dad and stepmom live in Western NY. Nick loves to visit his dad and go camping at their cabin. Nick's mom and stepdad live in Florida and work at Disney World. We love to visit them and spend time at the parks. Although Nick's family is a bit more spread out, he calls his parents a few times a week and they have also been very supportive of our adoption journey.
We look forward to sharing all of this and creating our own memories with a child.
From Us to You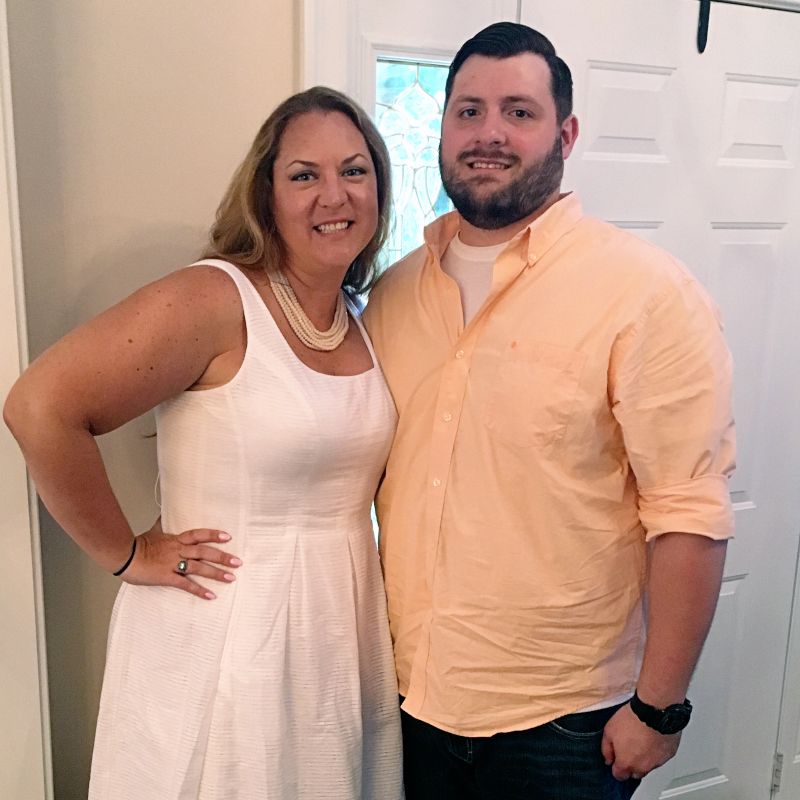 Thank you so much for reading our profile. We are so grateful for you and the opportunity you are giving us to get to know one another. We can't imagine the emotions you are feeling but we want you to get to know us and hopefully, put your mind at ease. We are Lori and Nick. We have been together five years and married just over three. We have a happy household and we love to joke around and laugh together. We have an amazing family and group of friends. We both work full time but Lori has been working from home since COVID hit. We are both very lucky to have flexible jobs and Lori's parents are retired and can assist with child care, if needed.
When we got married and started looking for a house we just wanted to make sure we were in a good school district. We never imagined we would be so lucky to find a nice sized house with a fenced in yard and no thru traffic. Our development has lots of young families and amazing neighbors. We are truly very lucky to live in a small town with such friendly people, and just 40 minutes outside of a major metropolitan city. Our little town has two great pools that we love to spend time at in the summer. We have 4th of July and Christmas parades that go right past our house and a big carnival with evening fireworks in July.
Since day one, we have both known that we wanted to have children. About a year after we were married we were thrilled to discover we were expecting. Unfortunately, at our 20 week checkup there was found to be an issue and emergency surgery as needed to save the pregnancy. Shortly after, Lori went into pre-term labor and our son was born, too small to survive. We would not have gotten through that time of loss and sadness without each other to lean on. We have since had another pregnancy that ended in a miscarriage. We decided at that point to pursue adoption and we both felt that once we made that decision that it just felt right. We believe that adoption is the most beautiful and loving gift a mother could give to her child and we are humbled that you are considering us to join you on this journey.
We can't imagine the courage that it takes to seek adoption for your child but we want you to know that we want you to be able to share in this child's life and development. We feel that it is important to share photos and letters as well as other forms of communication so that your child understands who you are, where they came from and how much they are loved. We understand this can feel scary when you think about entering into such a big commitment with a family you don't know. We want you to know that we are here as much for you as we are for your child.
We feel very blessed and lucky to have a supportive family, a beautiful home and stable jobs. We have a strong marriage and a home filled with love and laughter. The only thing missing is a child to share it all with. We hope that we are the right family for you and your child but, no matter what you decide, we wish you all the love and peace in the world.
Sincerely,
Nick & Lori
Favorites
Actor
Robin Williams
Christian Bale
Actress
Jennifer Lawrence
Olivia Colman
Author
Nicholas Sparks
Wally Lamb
Candy Bar
Reeses Cups
Snickers
Cartoon
Family Guy
Family Guy
Childhood Memory
Camping with my Dad
Going to the beach
Childhood Toy
Power Rangers
Legos
Children's Book
The Very Hungry Caterpillar
Corduroy
Classic Movie
It's a Wonderful Life
Sound of Music
Day of Week
Sunday
Saturday
Dessert
Tres Leches cake
Butter Cake
Disney Movie
Robin Hood
Beauty and the Beast
Dream Car
Toyota Supra
Audi Q8
Dream Vacation
Viking Cruise of Europe
Tour of Europe
Family Activity
Our fall trip to get pumpkins and see the leaves change
Walks together after dinner
Flower / Plant
Orchid
Hydrangea
Food
Pork chops
French fries
Form of Exercise
Biking
Biking
Hobby
Fix/improve things in the house
Gardening
Holiday
Halloween
Christmas
Holiday Song
This is Halloween
Joy to the World
Holiday Tradition
Getting together with the whole family on Christmas
Decorating the house and Christmas tree
Ice Cream
Mint chocolate chip
Salted caramel Snickers
Leisure Activity
Watching sports
Hanging at the pool
Memory with a Child
Taking our niece to the Crayola Factory
Going to the zoo with my nieces
Memory with Spouse
Spending the day at an elephant sanctuary when I proposed to my wife
Visiting a monkey sanctuary on our honeymoon
Movie
Deadpool
National Lampoon's Christmas Vacation
Movie Munchie
Pizza rolls
Pretzel nuggets with cheese
Movie Quote
"Sweep the leg" -Karate Kid
"220, 221, whatever it takes" -Mr. Mom
Musical
West Side Story or Sound of Music
Musical Group
Florida Georgia Line
Nursery Rhyme
Humpty Dumpty
Its Bitsy Spider
Olympic Event
Snowboarding
Gymnastics
Personal Hero
Ruth Bader Ginsburg
Quality about my Spouse
Sense of humor
Sense of humor and generosity
Quote
"Be yourself, everyone else is already taken"
Restaurant
Earl's New American
Sandwich
BLT
Pulled pork sandwich
Shopping Store
Cabella's
Target
Song
Dirt -Florida Georgia Line
Purple Rain -Prince
Sport to Play
Football
Kickball
Sport to Watch
Football
Football
Sports Star
Jason Kelce
Brian Dawkins
Sports Team
Philadelphia Eagles
Philadelphia Eagles
Subject in School
History
History
Time of Day
Evening
Evening, because I get to spend time with my husband
Tradition
Hunting with my Dad
Taking my nieces pumpkin and apple picking
TV Show
The Curse of Oak Island
Deadliest Catch
Vacation Spot
Disney World
Bermuda
Get in Touch
Provide more information, so American Adoptions can connect you with this family.
---