1-800-ADOPTION
Thank you for viewing our profile
If you would like to learn more about us, please call 1-800-ADOPTION (2367846), fill out the form at the bottom of our on-line profile page, or email us at bp_information@americanadoptions.com.
To revisit our on-line profile page and view our profile video at American Adoptions, simply use your mobile phone to scan the QR code on the right. We are looking forward to hearing from you!
Matt & Agata
Thank you for reviewing our profile, and we hope you will get a glimpse into our life story. There are no words to describe how excited we are about becoming parents. We can only imagine your life story and the love and strength you carry in your heart. As you consider what's best for your child, we would be humbled and overjoyed if you chose us to be a part of your child's life story.
About Us
Job
Healthcare Administrator
School Psychologist
Education
Master of Business Administration
Ph.D. Special Education/School Psychology
Relationship
Legally Married
Our Leisure Time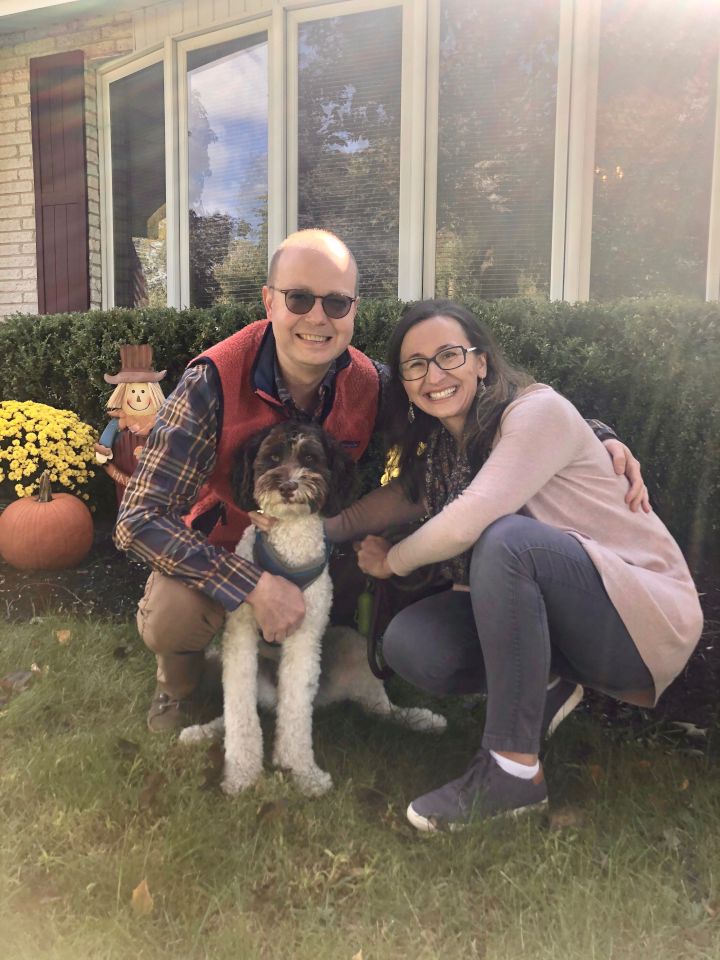 We are both active individuals and have fun doing things together. When the weather is nice, we grill in the backyard and hang out with Agata's sister and brother and their kids who live in the same neighborhood. We also like to work on our garden and walk in the nearby trail or bike in the forest preserve.
Last year, we brought home a puppy, Bolek, and we enjoy watching him grow and playing with him. We also take advantage of the cultural activities that Chicago offers, and we love exploring street festivals and restaurants in different neighborhoods. We also like planning and executing small home improvement projects and turning our house into a modern farmhouse.
During fall and winter months, we love cooking hearty meals, baking, and watching shows on Food Network and HGTV. In addition, Agata enjoys reading classic novels, while Matt enjoys reading magazines about cars and outdoor activities. We enjoy traveling and have a goal of visiting all 50 states in the next 10 years. Planning and daydreaming about the next small or big trip is always something that excites us. We enjoy camping, as this is a great way for us to enjoy nature and recharge. We cannot wait to experience these adventures with our child and create many lasting family memories.
Qualities We Love, Admire and Respect in Each Other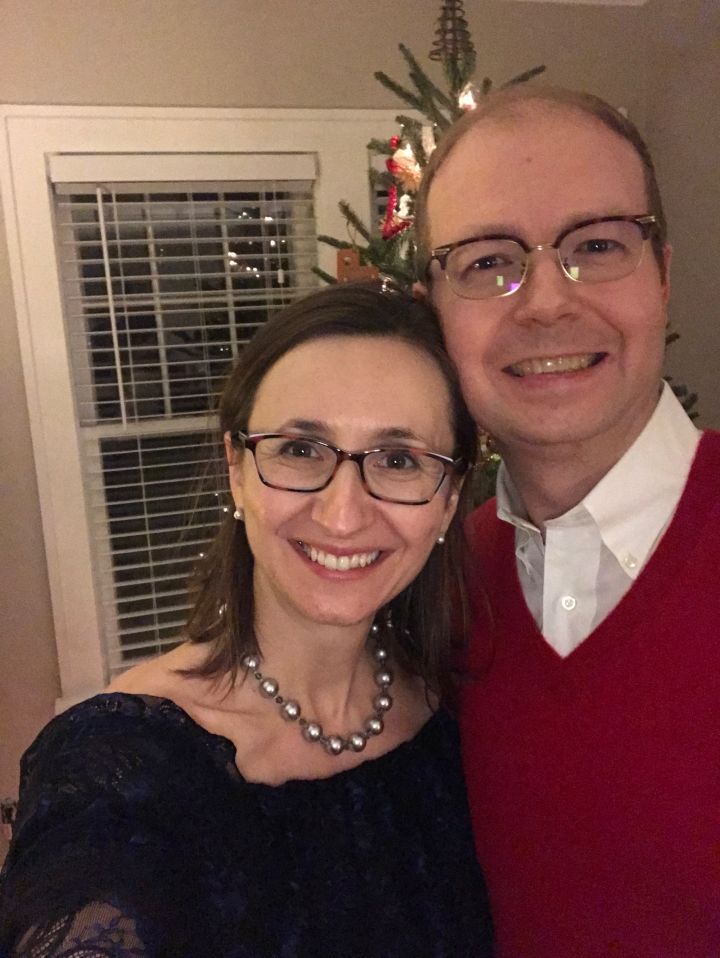 Agata About Matt: Matt and I met on one of the online dating websites almost 4 years ago, and we were drawn to each other from the first email exchange. Matt is a man for all-seasons and a Southern gentleman with a modern twist. He is incredibly caring, patient, hardworking, and funny. I admire his integrity and genuine kindness towards others. He has friends from various backgrounds and appreciates diversity. Matt is an outstanding cook and makes the best Memphis ribs. He loves sharing his passion for cooking with family and friends. Matt is also an accomplished handy man and always thinking of the next home improvement project. As a partner, Matt is a great listener, offers his help and advice, and makes me feel supported and loved.
Matt About Agata: From the first time I met Agata, I was attracted to her curiosity for learning, honesty, and faith. She is my world, and I love going through life with her. I admire her dedication and perseverance. She came to the US without her parents at the age of 19 and worked incredibly hard to learn English, finish college, and continued her education to earn her doctorate degree in special education. She is a true educator at heart, and she is natural with kids of all ages and great at supporting families. Agata has a big heart and truly cares about others. She is an incredible wife, sister, friend, and I know that she will be an amazing mother.
Cultural Diversity
Cultural diversity is an important part of our family, and with Agata being from Poland, we understand the importance of cultural diversity first hand. We live in the Chicago area, which is a home to many different cultures including Agata's Polish heritage. There are annual Polish festivals, museums, restaurants, and stores that allow for us to cultivate the Polish heritage. We enjoy cooking and baking traditional Polish dishes especially for holidays. Since Agata is bilingual and speaks both Polish and English, Matt has learned some Polish vocabulary, especially, as it relates to food.
From early on, we plan to read books to our child and attend cultural events that represent his or her culture and history. The elementary school that our child will attend is a culturally and racially diverse school. It is important for us that our child goes to school with students who share the same cultural and racial backgrounds. We will also make a conscious and consistent effort to find adult role models in our community or go outside of our community if needed.
Photos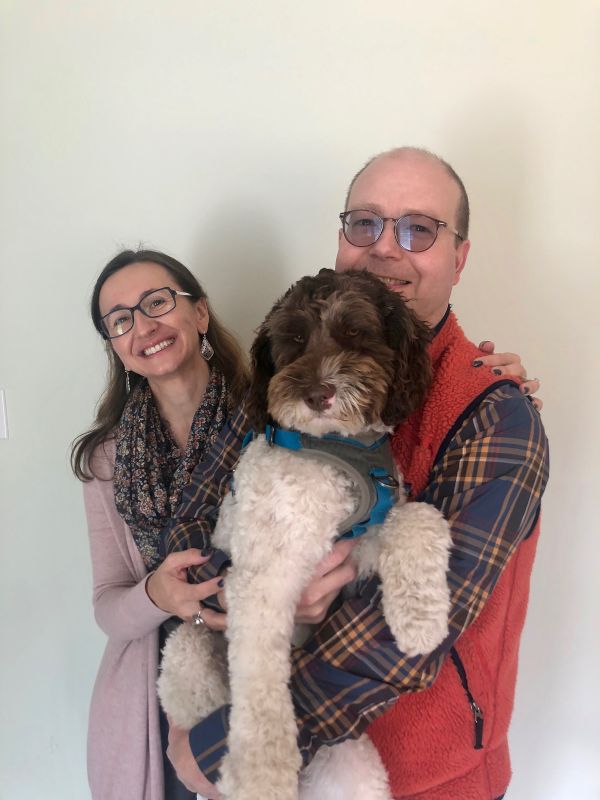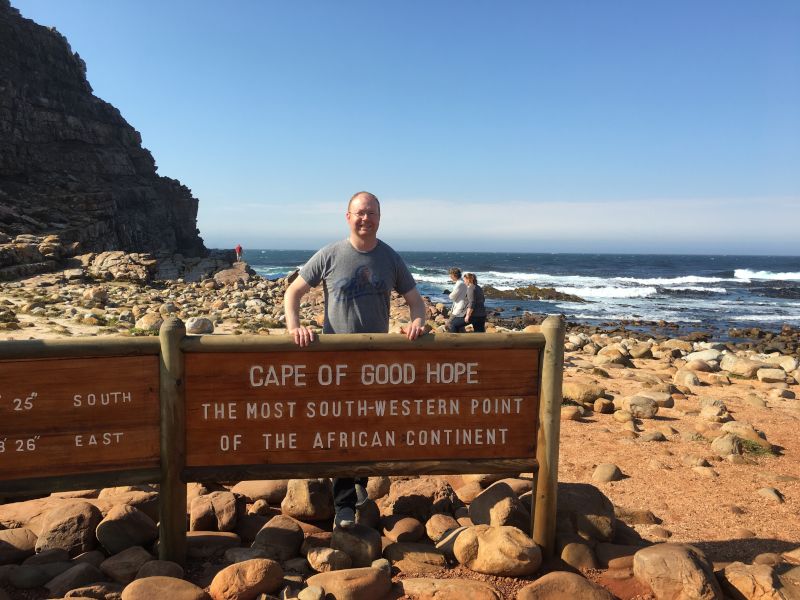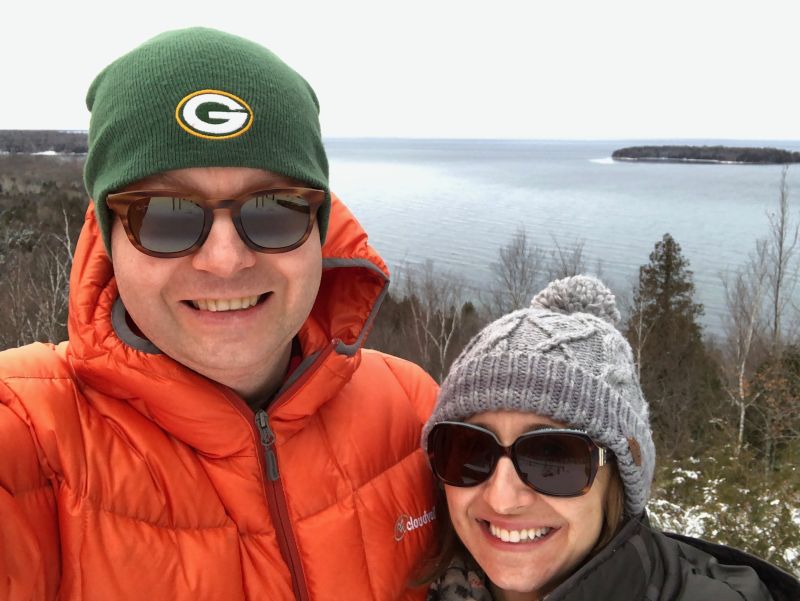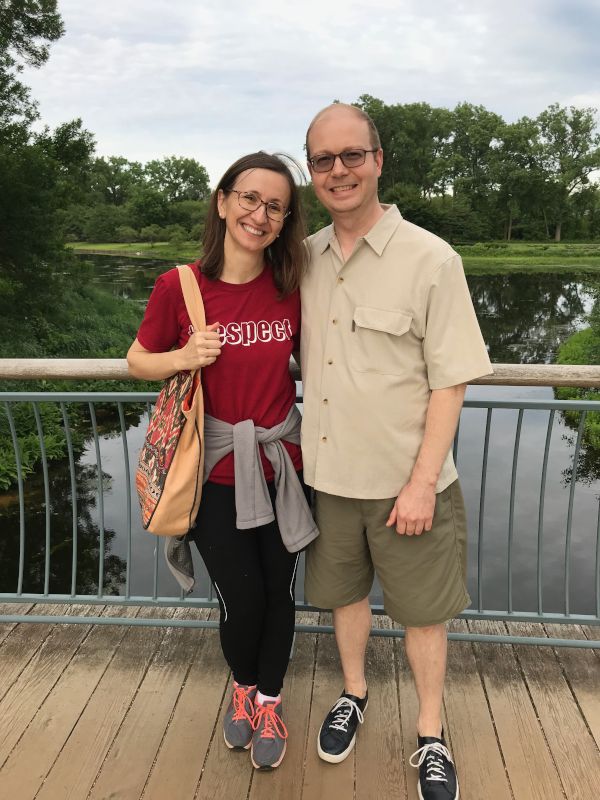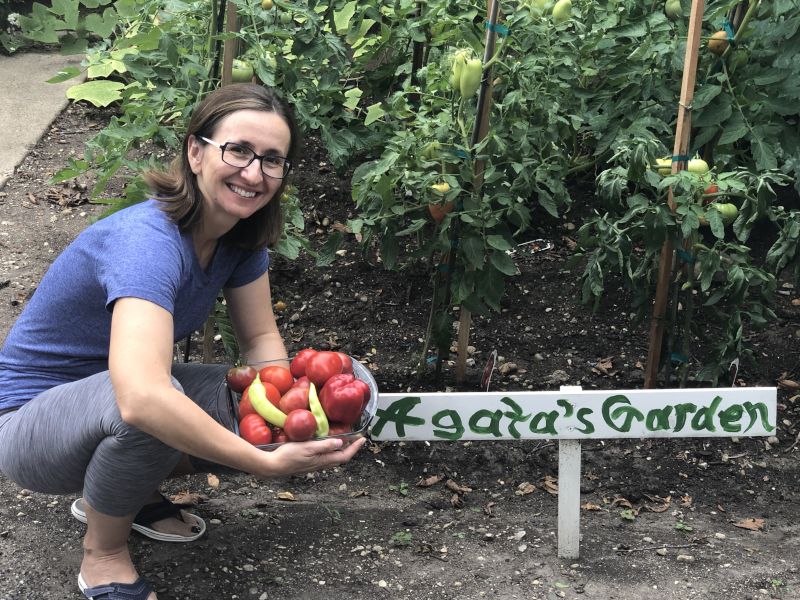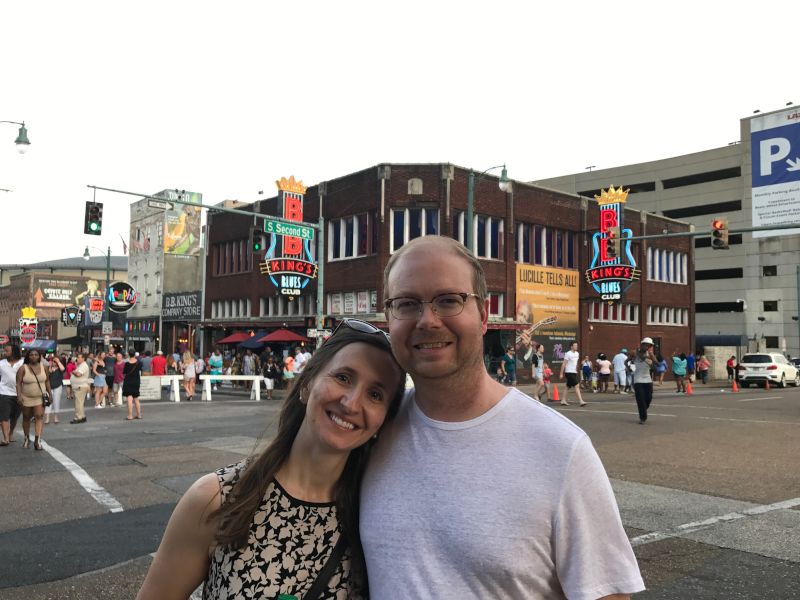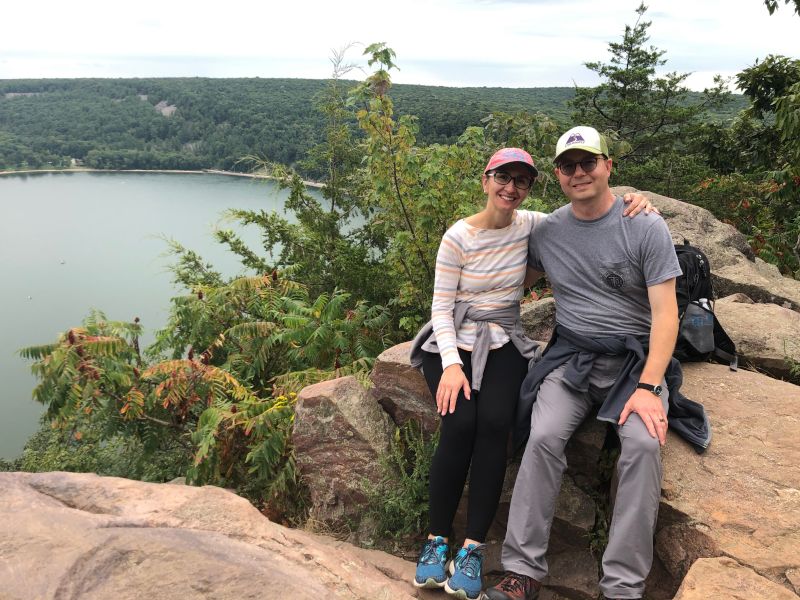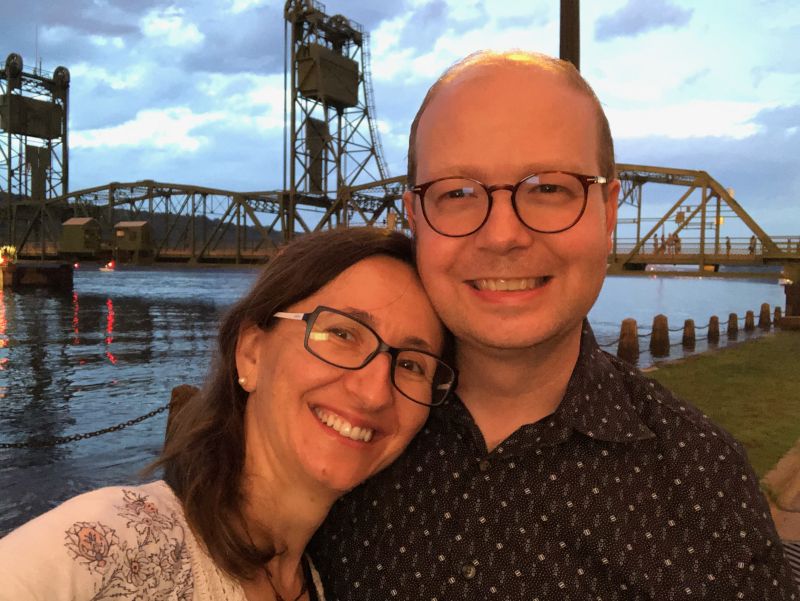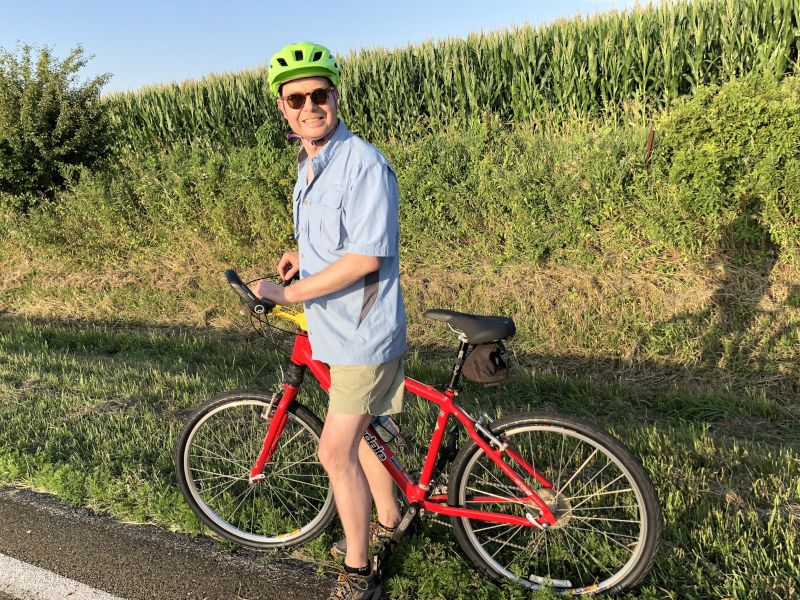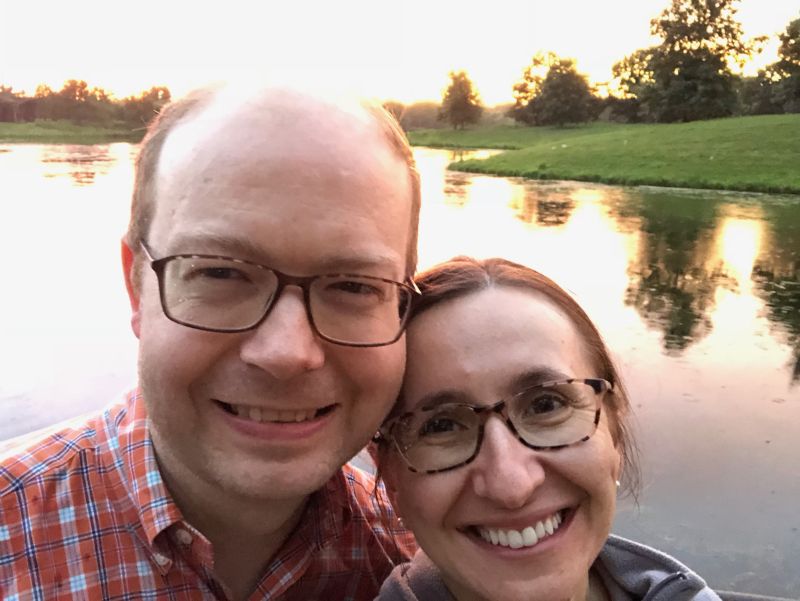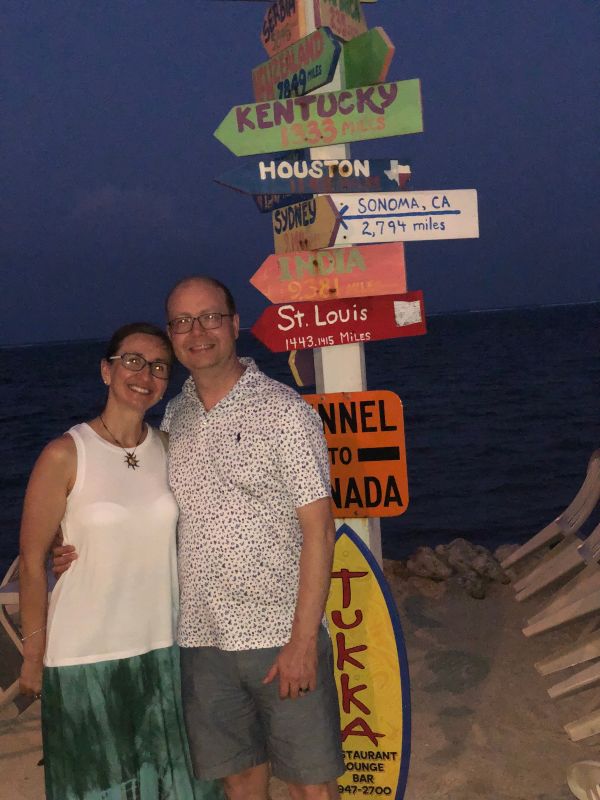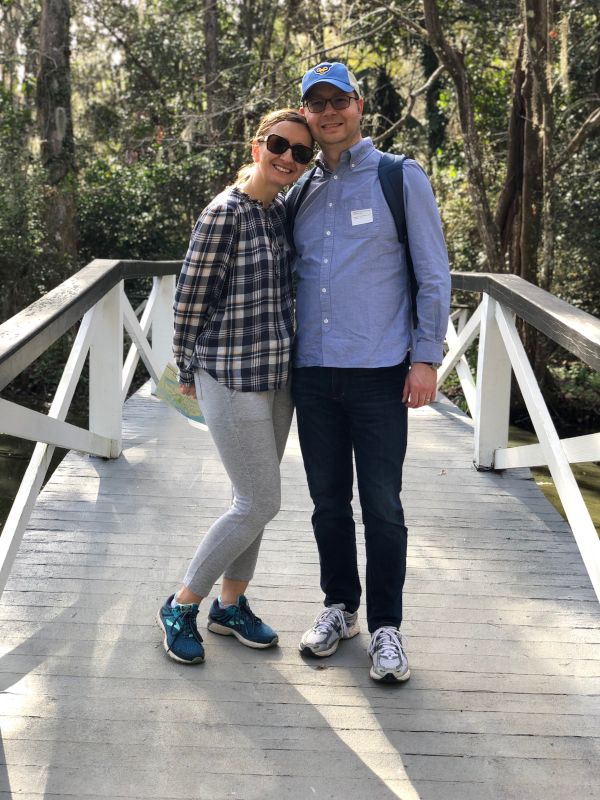 ×
1 / 12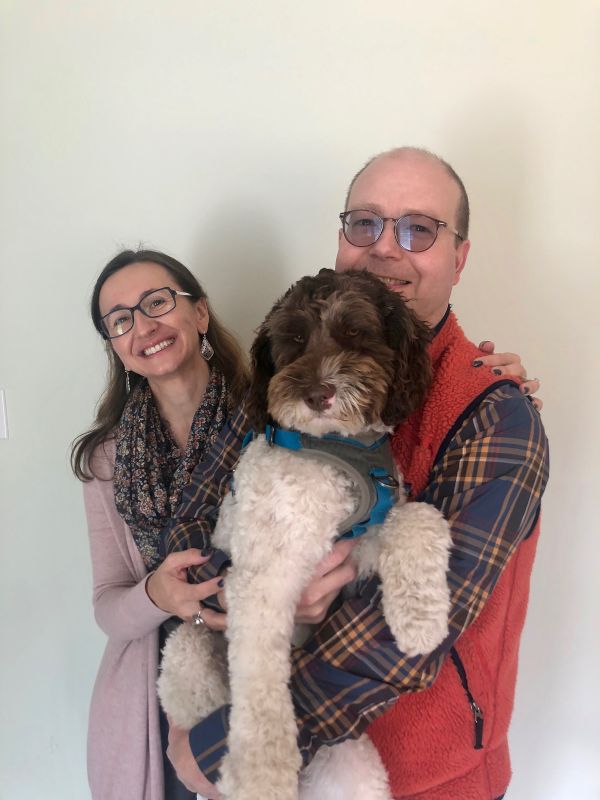 2 / 12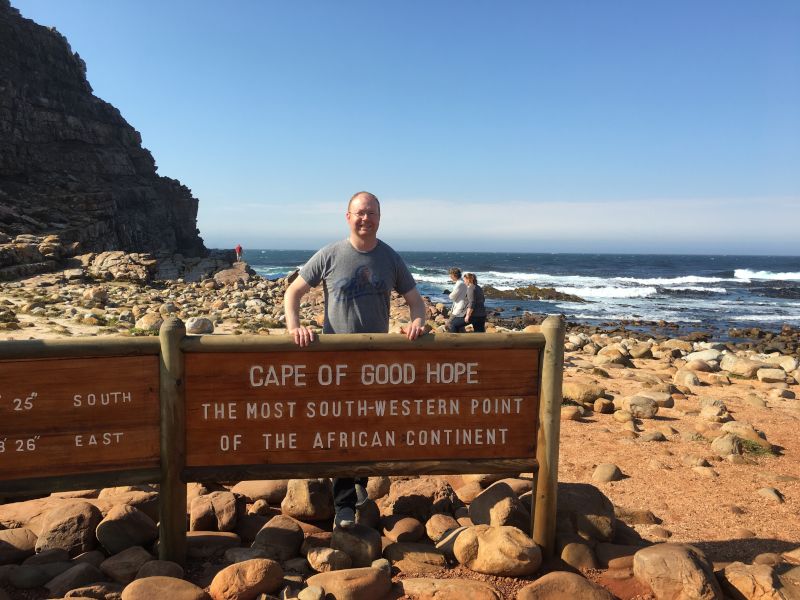 3 / 12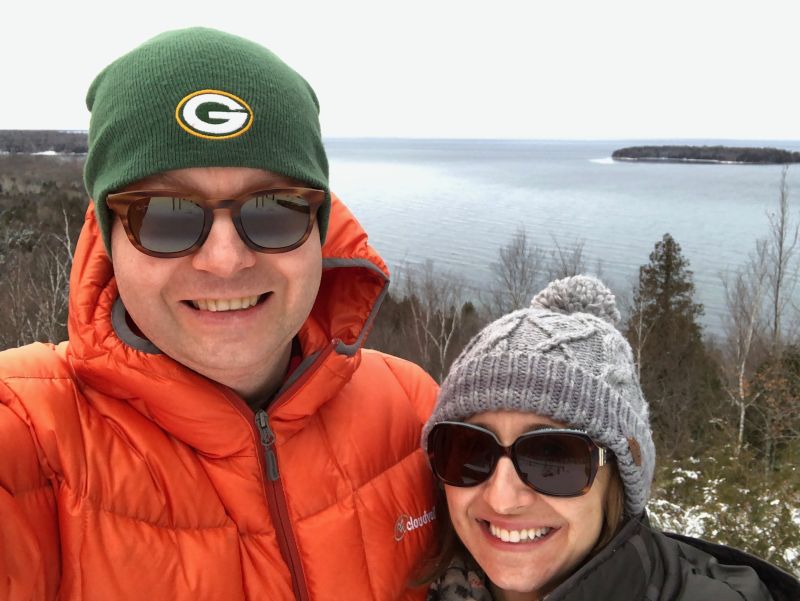 4 / 12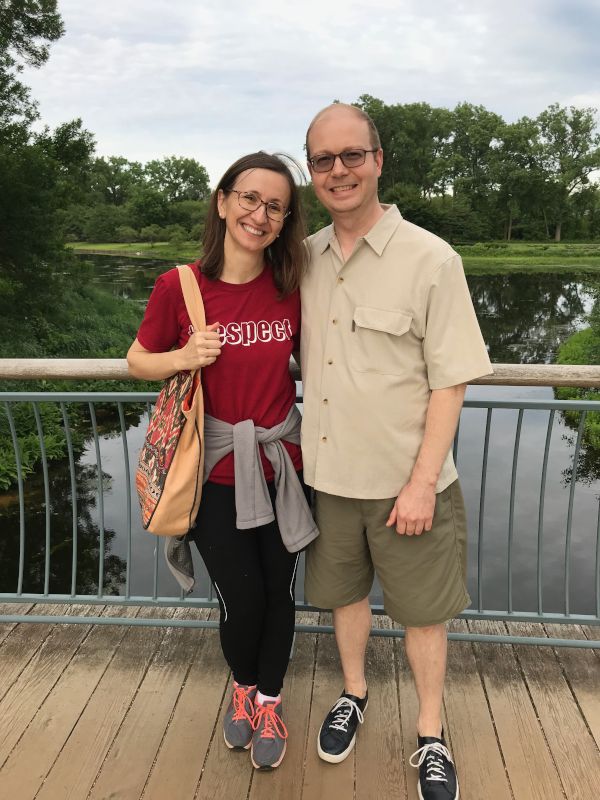 5 / 12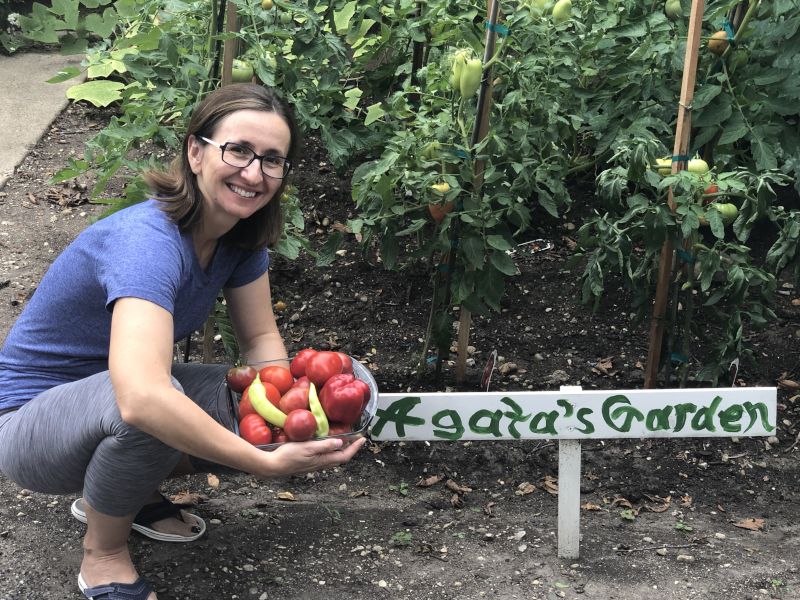 6 / 12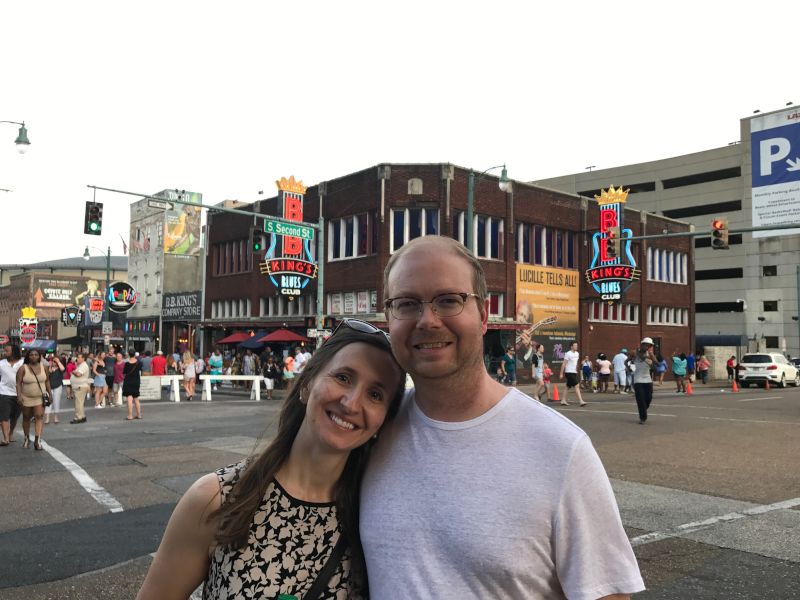 7 / 12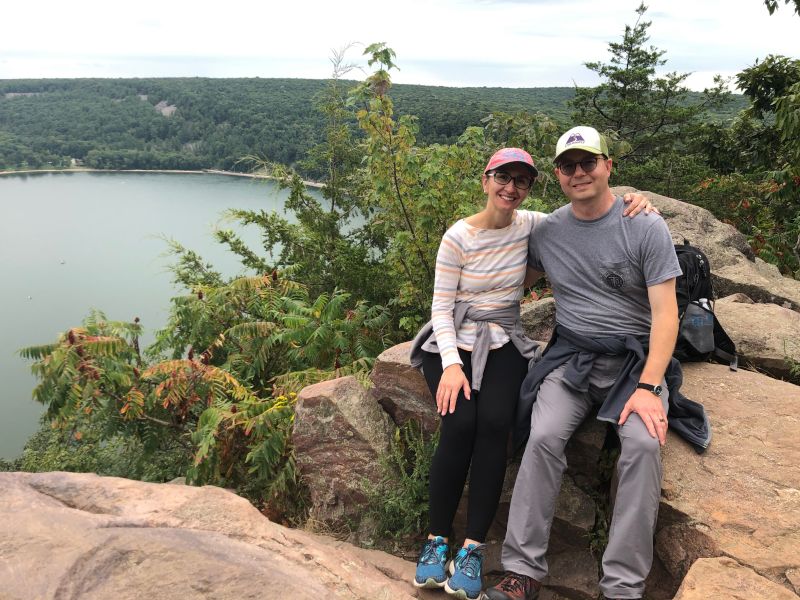 8 / 12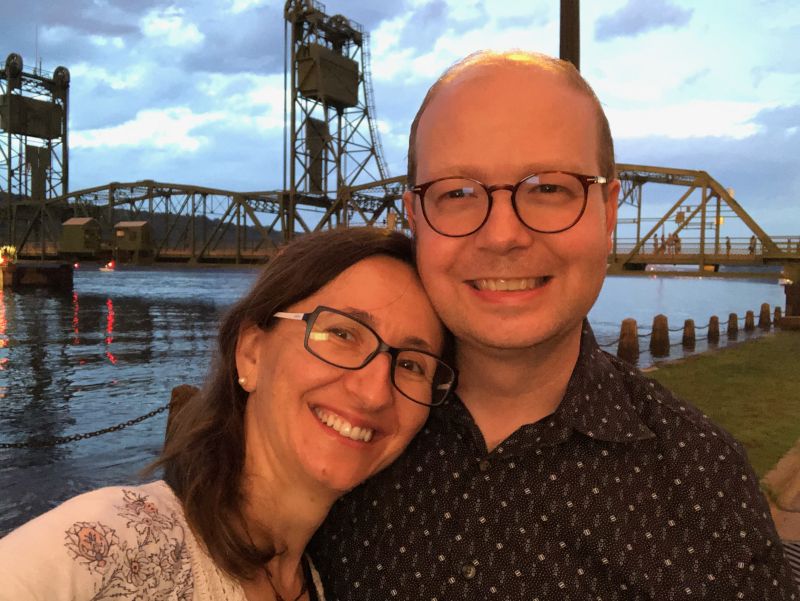 9 / 12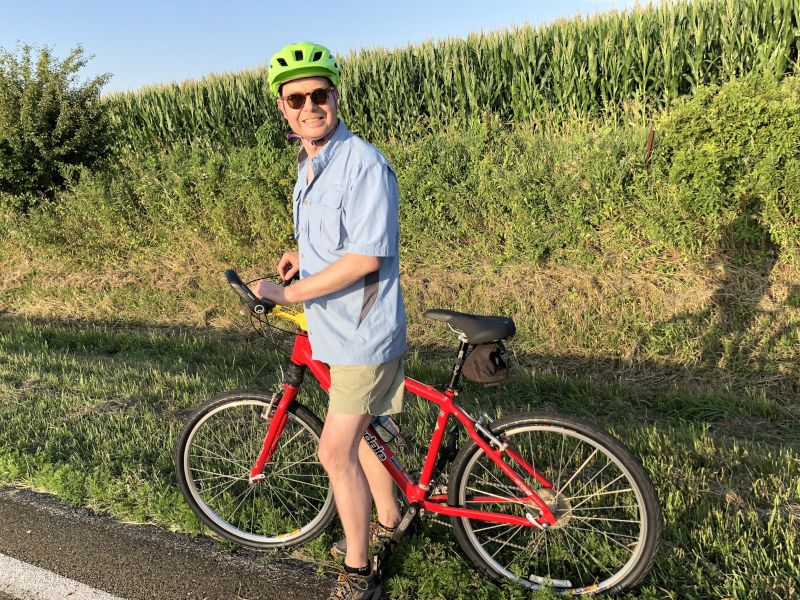 10 / 12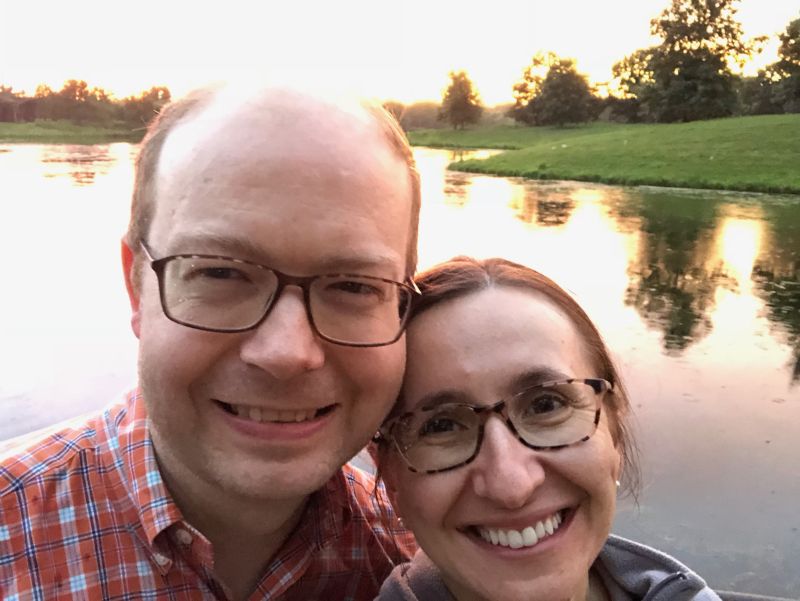 11 / 12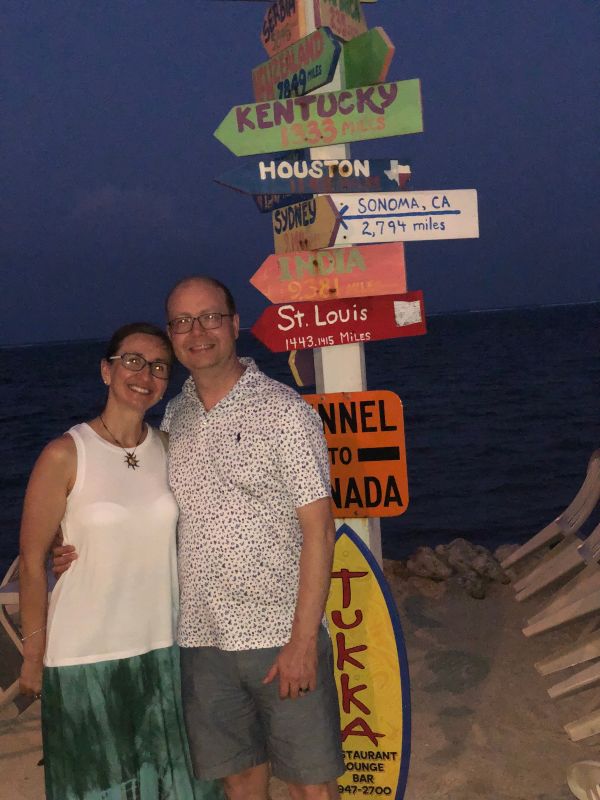 12 / 12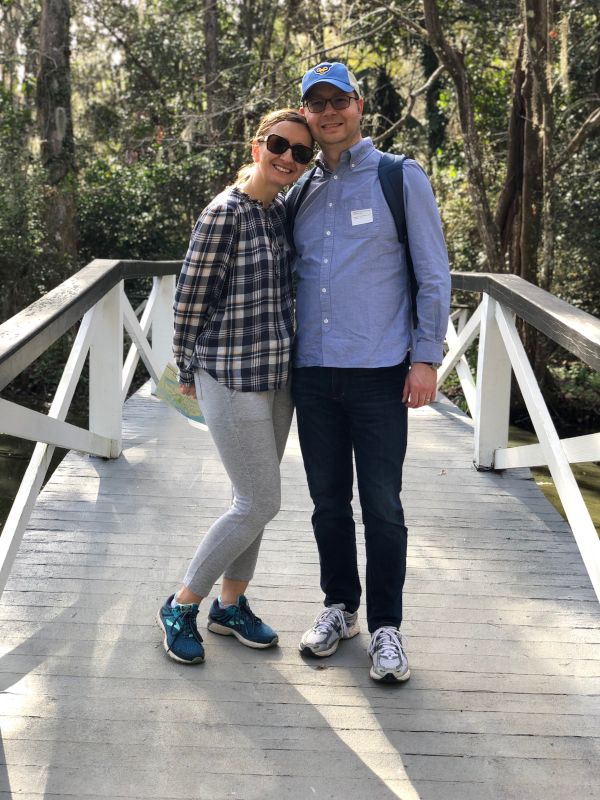 ❮
❯
Our House and Neighborhood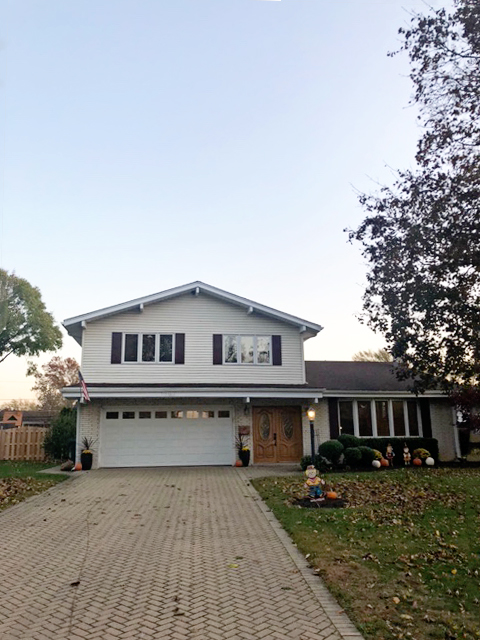 We live in a suburb of Chicago, IL, but our neighborhood is tucked away and has the feel that you are in a small close knit community. Our neighborhood has so many different community gatherings that celebrate every culture that have found their home in Chicago. These community events provide everyone including their children with time to meet new friends and hang out with those we have not seen for a while. My wife is from Poland, and we can specifically relate to the Annual Polish Festival. Chicago has art galleries, museums, and zoos to explore. With all that Chicago has to offer, we never get bored and are always discovering new experiences. This is the perfect city for our family to enjoy and learn about different cultures and diversity.
Our neighborhood has many young families with children for our child to grow up and experience life. Within walking distance from our home, there are neighborhood parks, a waterpark, miniature golf, and several forest preserves for biking and hiking. In our free time, we enjoy exploring nature and spending time in the outdoors.
Our house is a two-story with four bedrooms and a large yard and patio to enjoy grilling and family gatherings. In our free time we enjoy gardening and being outside. Our favorite room is our kitchen. We enjoy cooking and hanging out to share the exciting events from each day, and we look forward to the enjoyment of sharing our days' experiences as a family.
Our Extended Families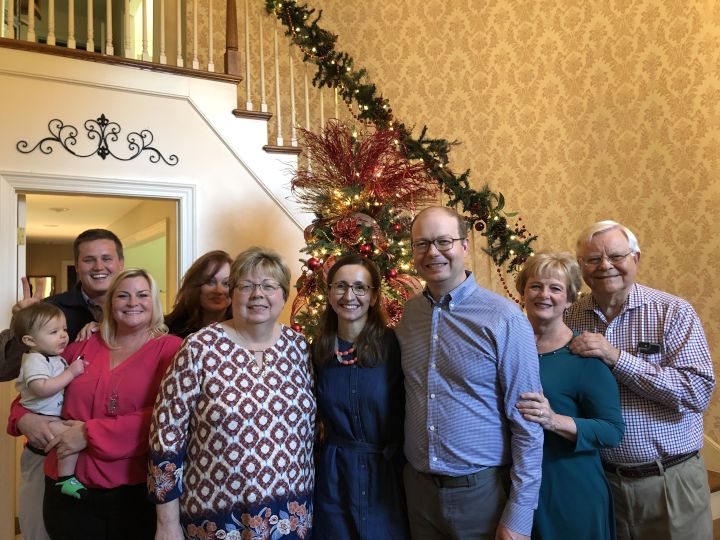 We have close-knit families and we talk regularly by phone, text, and video to get updates and check on one another. Matt grew up outside of Memphis where his parents (Pam & Mike) and sister (Lindsey) live. Agata grew up in Poland and her mother (Emilia) and youngest sister (Ania) still live there. Agata moved to the United States when she was 19 and has lived in the Chicago area ever since, along with her older sister and younger brother.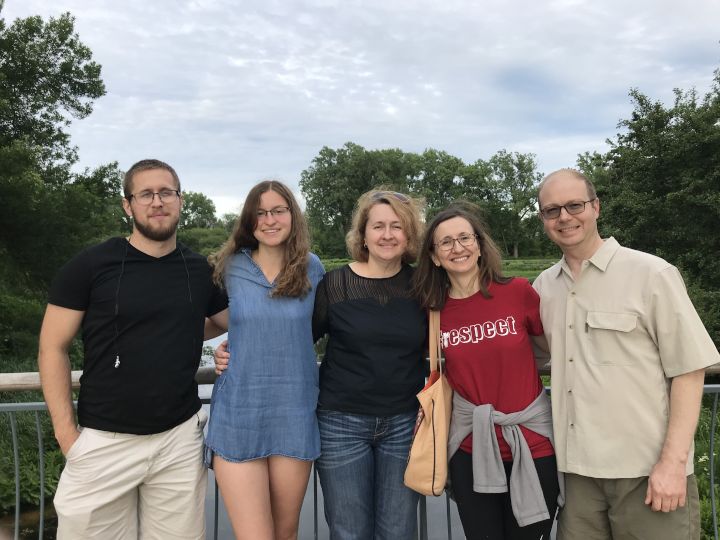 Our parents can't wait to welcome another grandchild into the family. Matt's parents are proud grandparents to his 1-year-old niece. Matt has a big extended family, and our yearly tradition is spending Thanksgiving at his uncle Forest's house, his parents' neighbor, to share delicious food, laughter, and stories. Homemade food plays a big part of family gatherings along with a fun game of Balderdash.
Agata's mother is a grandmother to her two grandchildren in Poland and three in the U.S. Agata's sister (Agnes) and brother (Jack) live with their families in our current neighborhood, which will allow our child to build close relationships with aunts, uncles, and cousins. Agata's niece and nephew, who are in their early 20's, will be great role models, while her 3-year-old niece is going to be like a big sister to our child.
From Us to You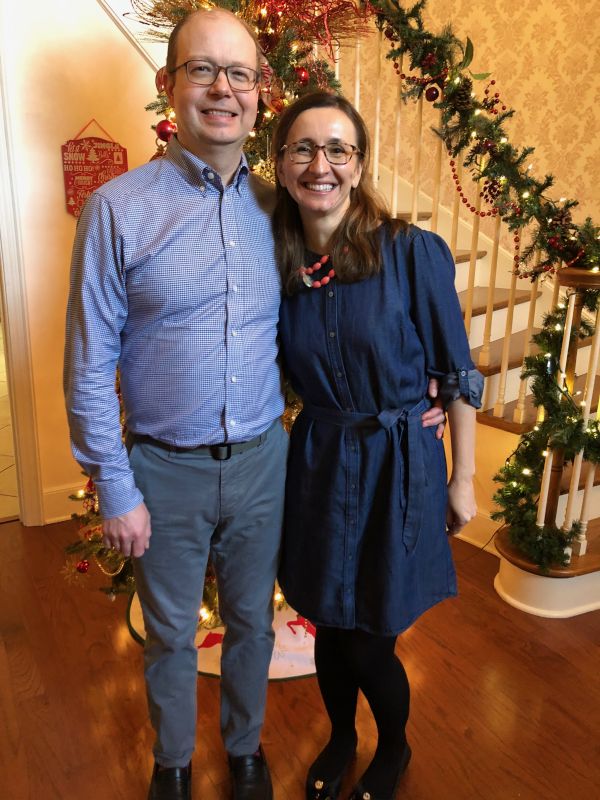 Hello, we are Matt and Agata. Thank you so much for taking the time to select our profile to learn more about us. We are excited about the opportunity of becoming adoptive parents, and we look forward to welcoming our child and their birth parents into our family.
We live in the Chicago area where we met four years ago and married two years ago. Matt is originally from the Memphis, TN area, and Agata is originally from Poland. From the very beginning of our relationship, we discussed our desire to have children and how important family is for us. We also discussed our openness to adoption as a way to build our family. So it was only natural that after we tried building our family through traditional methods and after several failed attempts with IVF that we revisited our conversations of building our family through adoption. Building a family is the most important part of life for both of us.
We both dedicated many years to our education and professional goals, and we met later in life. So from the beginning, we knew that building our family through traditional methods may not be our best option, and we both have friends that have built their families through adoption. So we understand what it is like to build family through adoption, and it has made our decision to build our family through adoption an easy one. It also has made us aware of the importance of having an open relationship with our child's birth parents, and we want prospective birth parents to know that we want you to always be a part of our child's life.
Matt is a healthcare executive over the Department of Orthopaedics of a large health system in the Chicago region. This career path will allow Matt to provide the best healthcare resources for our family. Agata is a school psychologist and works in high school. Her professional experience will provide the needed background for understanding any developmental and educational needs of our child. We both enjoy camping, cooking, gardening, hiking, and traveling. Agata has a passion for baking, and Matt enjoys cooking Memphis style barbecue ribs. We both enjoy gatherings with family and friends where we share our passion for cooking. We enjoy traveling, and we have a goal to travel to all fifty states within the next 10 years. We look forward to sharing these life experiences with our child.
As adoptive parents, we want to raise our child around our cultures, but we also want to educate our child about their birth parents' heritage. It is important that our child knows their family origins and we want to include these cultural aspects into their upbringing from early on. We want to understand all aspects of our child from educational needs to family medical history so that we and our child can be aware of how to walk though life confidently. We hope that our child's birth parents will want to share these important pieces of our child's culture and family history, and we hope you will be a part of watching our child grow up to be that person that they desire to be.
We want birth parents to know that our commitment is to provide pictures and letters to share our child's journey through life. In addition, we want an open relationship with the birth parents and to have regular phone calls and annual visits. Keeping the birth parents involved in our child's life will help our child find answers to questions that he or she will have throughout life. We will respect your level of comfort with open adoption; however, we can assure you that we will do everything we can to instill in our child love, respect, and the gratitude towards you that you deserve for carrying our child and giving him or her birth.
We sincerely appreciate you taking the time to view our profile and hope you will take the next step of talking with us so that you can get to know us better. We would be honored to get to know you as well.
Matt & Agata
Favorites
Actor
Robin Williams
Tom Hanks
Actress
Meryl Streep
Meryl Streep
Author
Robert Frost
Toni Morrison
Book
To Kill A Mockingbird
Beloved
Cartoon
Scooby-Doo
Donald Duck
Childhood Memory
Trout Fishing with my Father and Grandfather
Playing scavanger hunt
Childhood Toy
GI Joe
A red haired doll with braids
Children's Book
Curious George
Little Red Riding Hood
Classic Movie
A Christmas Story
Breakfast at Tiffany's
Day of Week
Saturday
Saturday
Dessert
Banana Pudding
Ice cream
Disney Movie
Alice in Wonderland
Bambi
Dream Car
Porsche 911
My current Subaru Outback
Dream Job
Airplane Pilot
Owning a little cozy coffee shop
Dream Vacation
New Zealand
Europe
Family Activity
Camping
Cooking
Flower / Plant
Calla Lily
Wildflowers
Form of Exercise
Swimming
Walking
Hobby
Suba Diving
Gardening
Holiday
Christmas
Thanksgiving
Holiday Song
Silent Night
"A Marshmallow World"
Holiday Tradition
Santa Claus
Baking Christmas Cookies
Ice Cream
Black Raspberry Chocolate Chunk
Mint Chocolate Chip
Junk Food
Potato Chips
French Fries
Leisure Activity
Bike Riding
Reading & biking
Magazine
National Geographic
Better Homes & Gardens
Memory with a Child
Teaching my friend's son how to play soccer
Making chocolate chip muffins with my nephew when he was very young
Memory with Spouse
Meeting my wife for the first time
First time Matt cooked dinner for me.
Movie
Star Wars
Forest Gump
Movie Munchie
Popcorn
Popcorn
Movie Quote
"Elementary, my dear Watson"
"Life is like a box of chocolates" (Forest Gump)
Movie Type
Adventure
Comedy
Musical
The Sound of Music
Saturday Night Fever
Musical Group
The Foo Fighters
Train
Nursery Rhyme
Humpty Dumpty
Pat-a-cake
Olympic Event
Ice Skating
Skating
Personal Hero
My Grandfather
My grandfather
Play
Romeo and Juliet
I Never Sang for My Father
Poet
Edgar Allen Poe
Maya Angelou
Quality about my Spouse
She is the most caring person I know
Caring
Quote
We're not in Kansas Anymore
The Best is Yet to Come
Restaurant
Pete and Sam's Italian in Memphis, TN
Tapas Barcelona
Sandwich
Bologna
Roasted Turkey Panini
Scripture
John 3:16: For God so loved the world that he gave his one and only Son, that whoever believes in him shall not perish but have eternal life.
1 Corinthians 13 1 Love is patient, love is kind.
Shopping Store
James Davis in Memphis, TN
Home Goods
Song
Time like these by the Foo Fighters
"It's a Wonerful Life" by Louis Armstrong
Sport to Watch
Baseball
Ice Skating & Gymnastics
Subject in School
Biology
Language Arts
Thing to Cook
Barbeque Ribs
Soups
Time of Day
Morning
Morning/Breakfast
Tradition
Thanksgiving at my Uncle Forrest's house
Watching Love Actually at the start of each holiday season
TV Show Character
Kramer
Rachel from Friends
Type of Music
Rock
Pop, Soul, Big Band, Motown
Vacation Spot
Panama City Beach, FL
Grand Canyon