1-800-ADOPTION
Thank you for viewing our profile
If you would like to learn more about us, please call 1-800-ADOPTION (2367846), fill out the form at the bottom of our on-line profile page, or email us at bp_information@americanadoptions.com.
To revisit our on-line profile page and view our profile video at American Adoptions, simply use your mobile phone to scan the QR code on the right. We are looking forward to hearing from you!
Eric & Kim
We truly feel it is our life's purpose to be parents and we are blessed to be on this adoption journey! We are sincerely humbled that you are taking the time to view our profile and would be forever grateful if you chose us to parent your child. Our home is already filled with joy and tenderness, and we know that welcoming a child would complete our hearts. It's an honor to be considered by you!
About Us
Job
Account Executive
Teacher
Education
Associate's Degree in Theatre
Bachelor's Degree in Education
Relationship
Legally Married
Our Leisure Time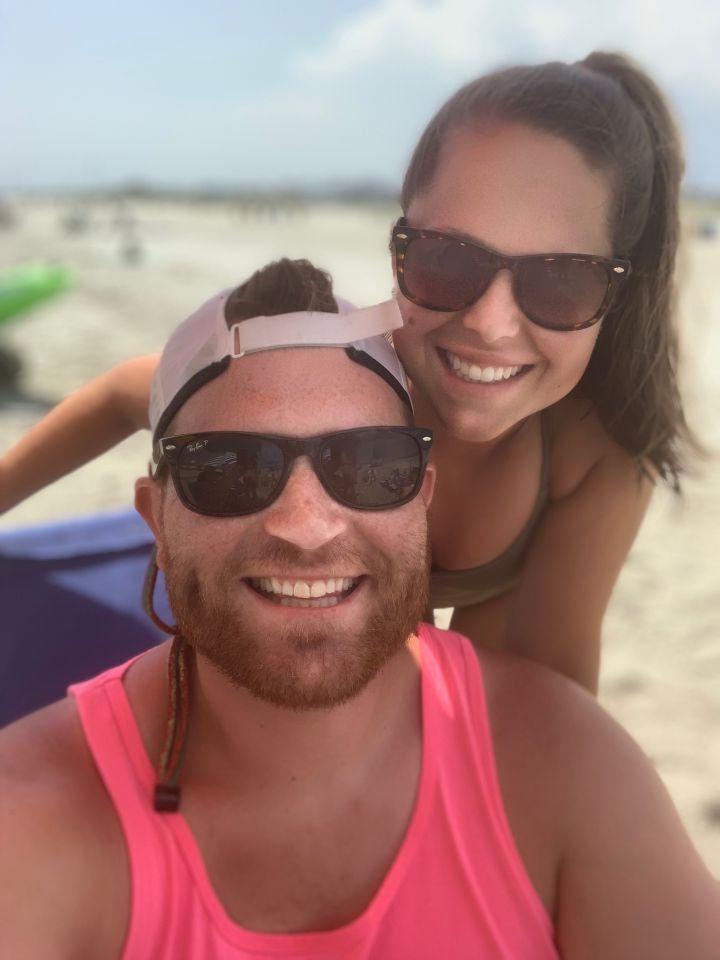 We love playing games and watching TV together while unwinding after work. We enjoy binge-watching 1990s-2000s sitcoms, true crime documentaries, and romcoms, and always have something new on our watch list. We also enjoy spending time with our family and friends - whether we're hosting impromptu backyard hangs or planning big themed-parties to celebrate a birthday or special milestone in a loved-one's life. We can't wait to throw birthday parties for our child and share life's many reasons to celebrate with them. We are also passionate about the arts and enjoy going to the theatre and concerts both locally and on Broadway. We are very excited to share our love for the arts with our child.
Eric spends his free time recording music and performing with the two bands he is in. He enjoys hiking along the nearby trails and spending lots of time on the beach. He has recently discovered his passion for DIY projects and enjoys working on the house to help make our home even more enjoyable, cozy, and beautiful.
Kim is an avid reader and loves getting lost in a good book- especially on the beach! She also enjoys crafting in her free time; making candles and cross stitching gifts for loved ones. Kim has handmade our Halloween costumes for the last 5 years and can't wait to craft a third costume for our child. Kim finds pleasure in nature through gardening, hiking, kayaking, snorkeling, fishing, and annual trips to the cabin on a lake.
Qualities We Love, Admire and Respect in Each Other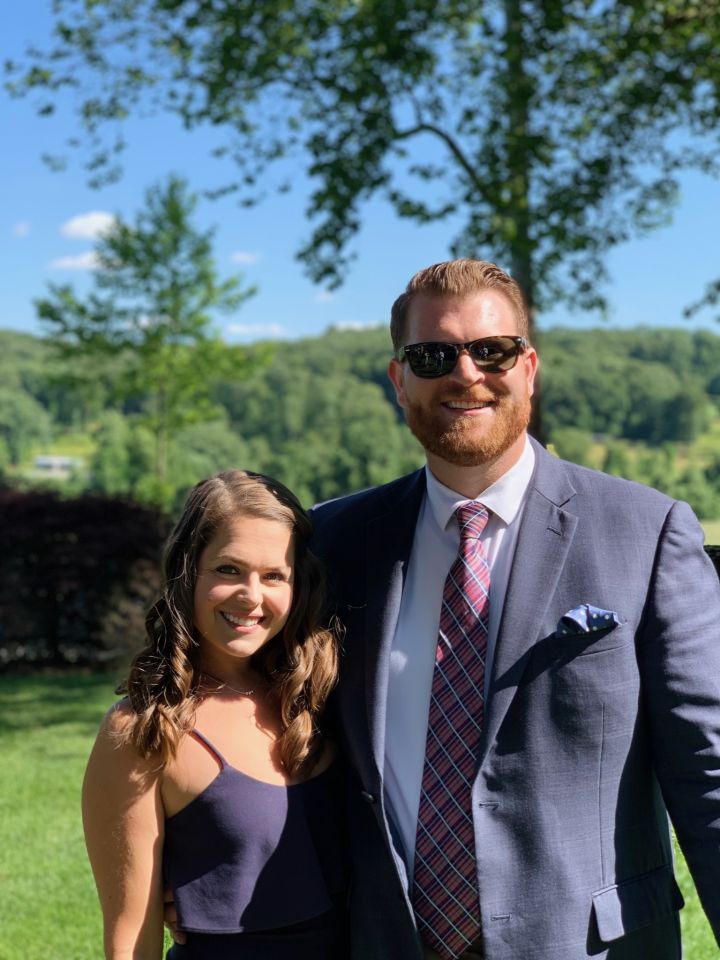 Kim About Eric: I love that Eric is outgoing, optimistic, and sensitive. He is always laughing and loves making people laugh. He genuinely has the biggest heart. I admire that Eric always strives to see the good in all people and all situations. Over the past few years, Eric has been a steadfast support through our journey to parenthood. He is truly dedicated to his family and constantly puts others' needs before his own. I also respect Eric's strength, patience, and positivity that he has displayed throughout our marriage. Eric is always willing to openly discuss his feelings, thoughts, needs, and expectations. Because of these qualities, I know that Eric will be a fun and fantastic father to our child!
Eric About Kim: I appreciate Kim's bottomless supply of patience and perseverance. I always knew she was a strong, motivated, and disciplined woman. Seeing and experiencing the amount of strength and courage she showed through our fertility struggles and pregnancy losses made my love and respect for her grow more powerfully than I ever imagined. She is a driven, sweet, supportive, beautiful woman - inside and out. She never hesitates to lend a hand or provide emotional support to me, a member of her very large family, one of her many close friends, or even a complete stranger. I respect her for that, and admire her ability not to neglect her own responsibilities and personal needs in the meantime. She's the most dependable person I've ever met.
Our Pup, Rosie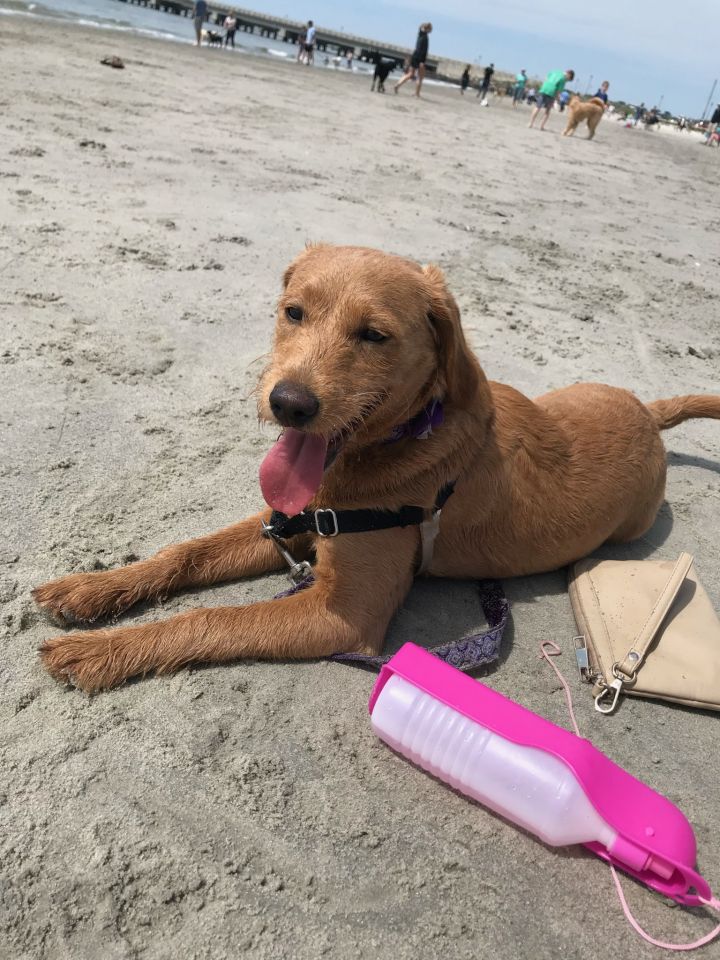 We adopted our labradoodle, Rosie, when she was three months old and she immediately filled our family with so much joy. She's more than just a pet- she's our first "child." Rosie is quite the social butterfly in our neighborhood and loves greeting a neighbor or meeting a new friend on her walks. Our family and friends look forward to visiting and playing with Rosie and especially enjoy getting the chance to dog-sit her for a night or long weekend while we are out of town.
One of the most adorable things about Rosie is her ability to be patient and gentle with the young children in our lives. Watching our niece and nephews play and cuddle Rosie at our home or at the beach house has been so endearing to watch. She really is like our own child and we can't wait for her to become a big sister to our baby!
Photos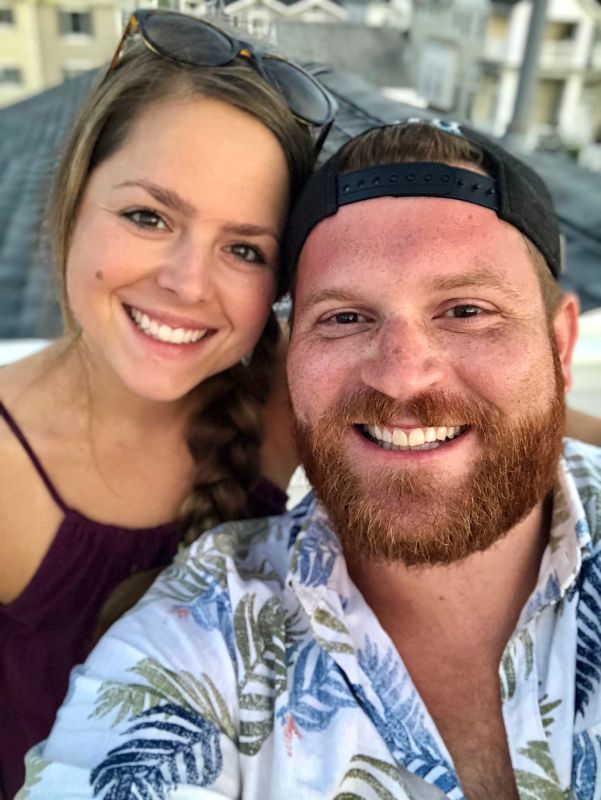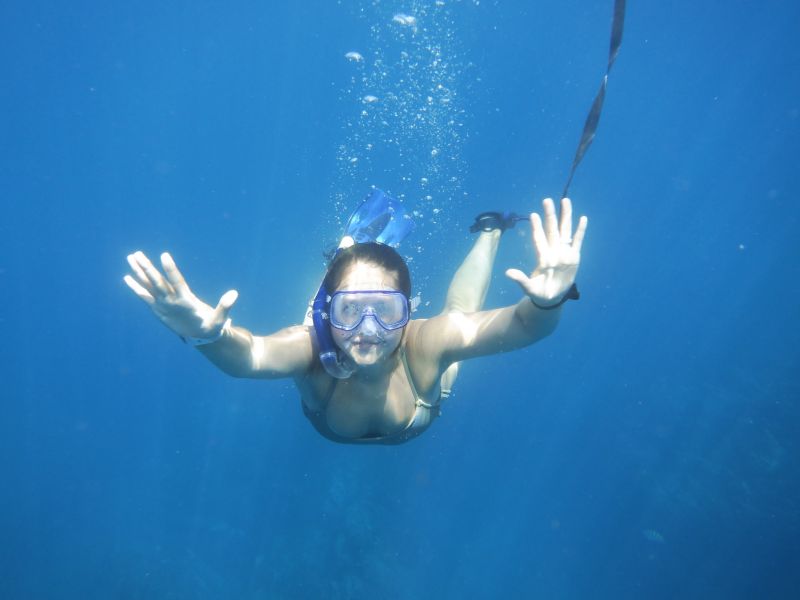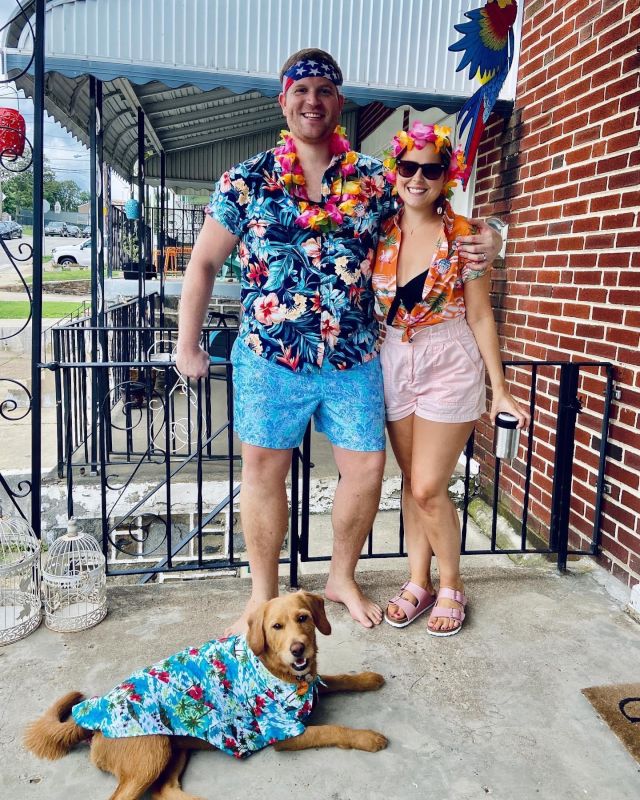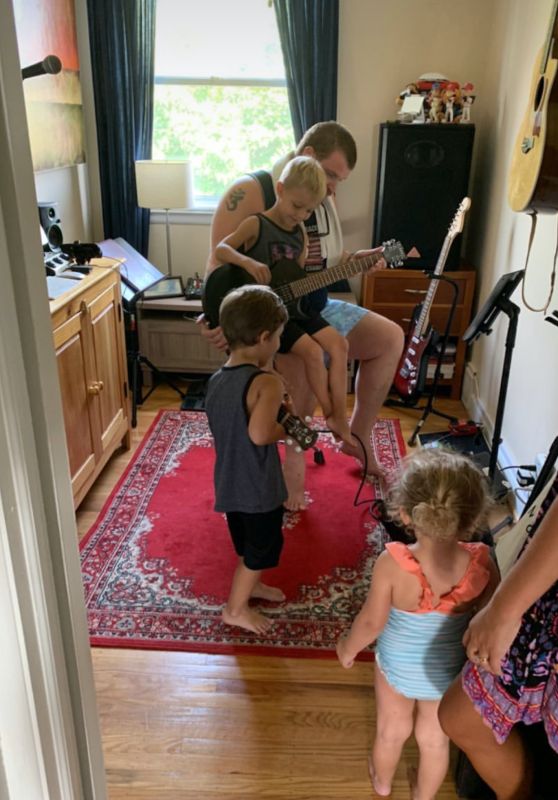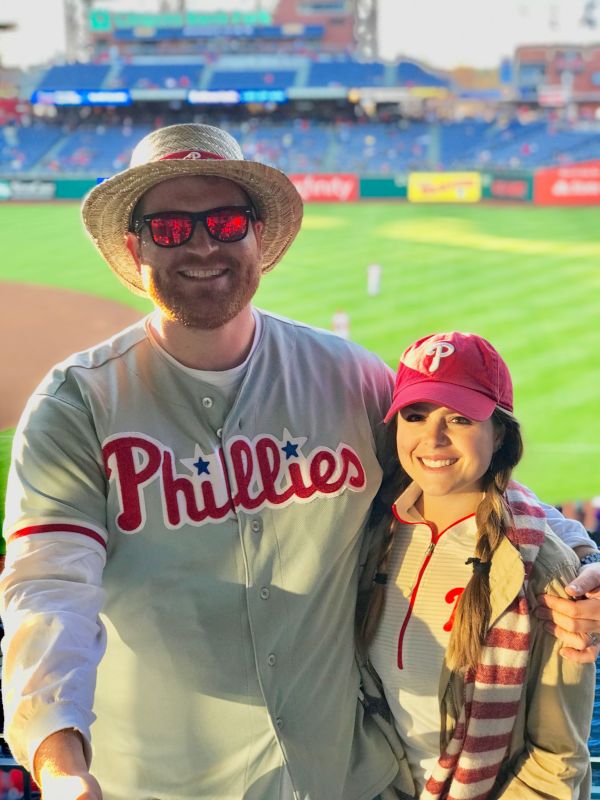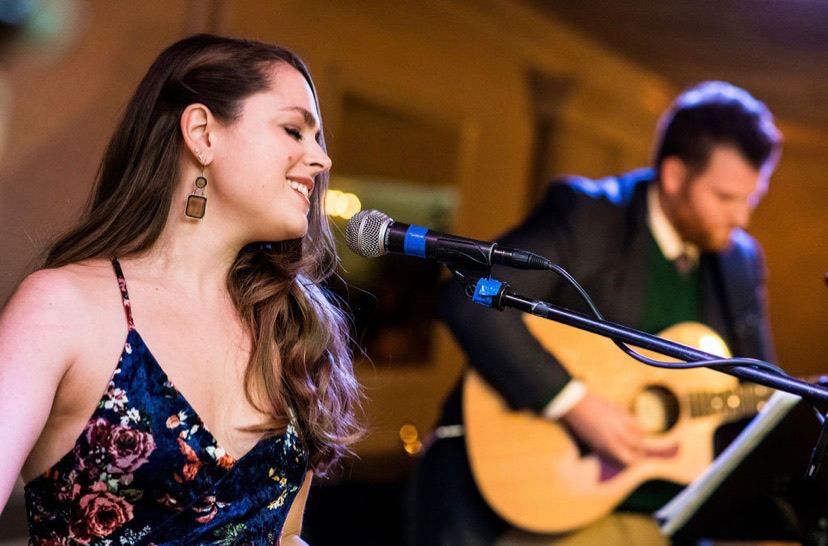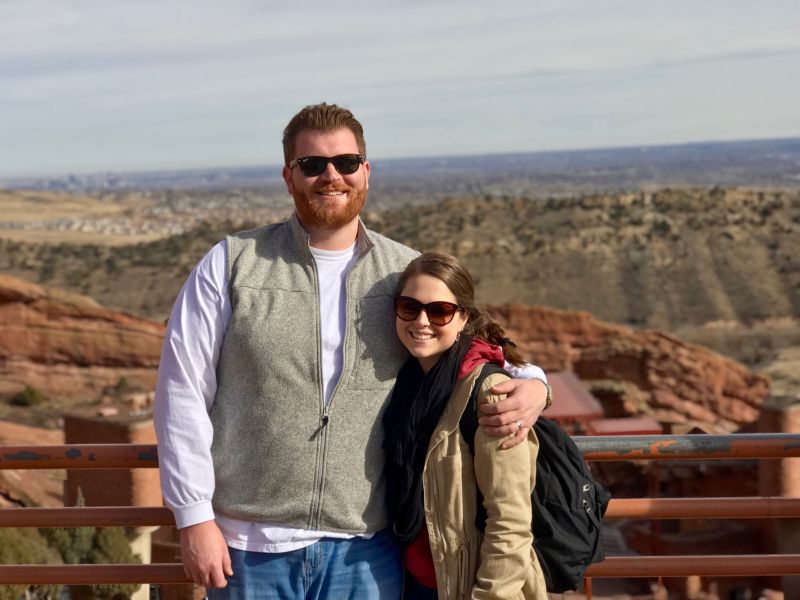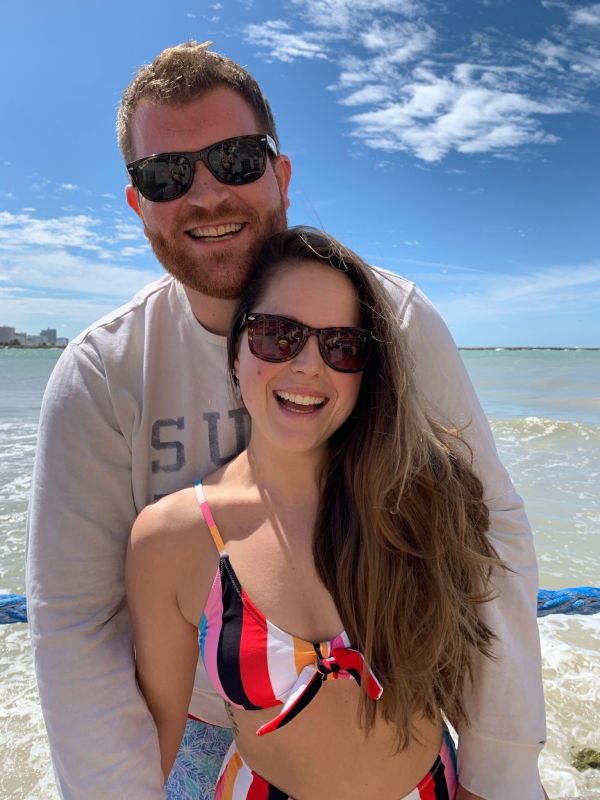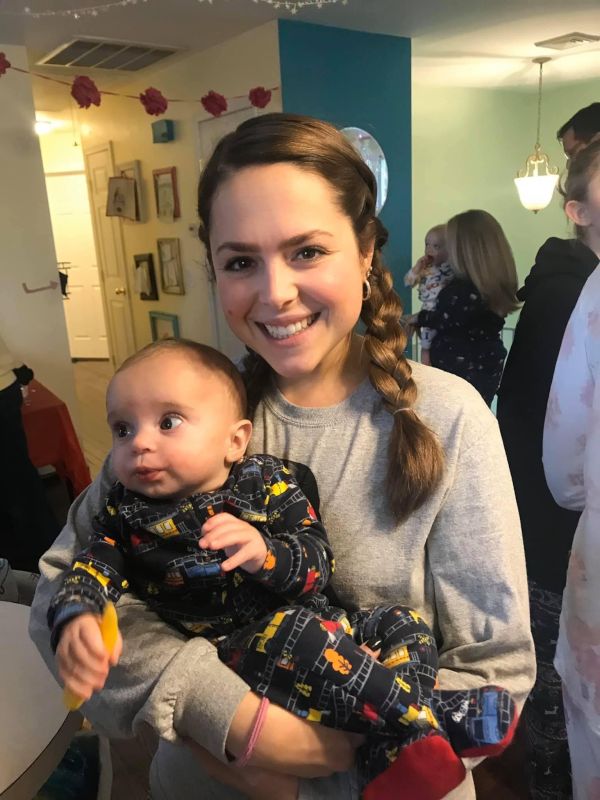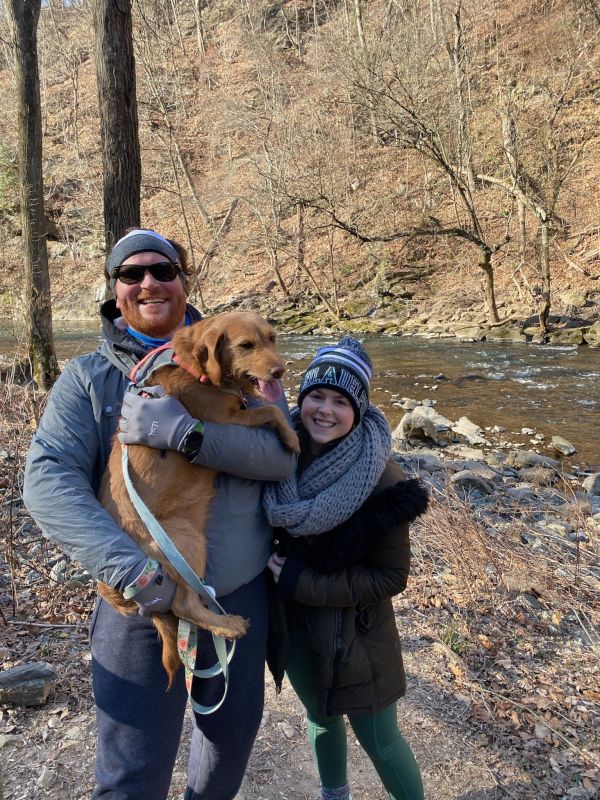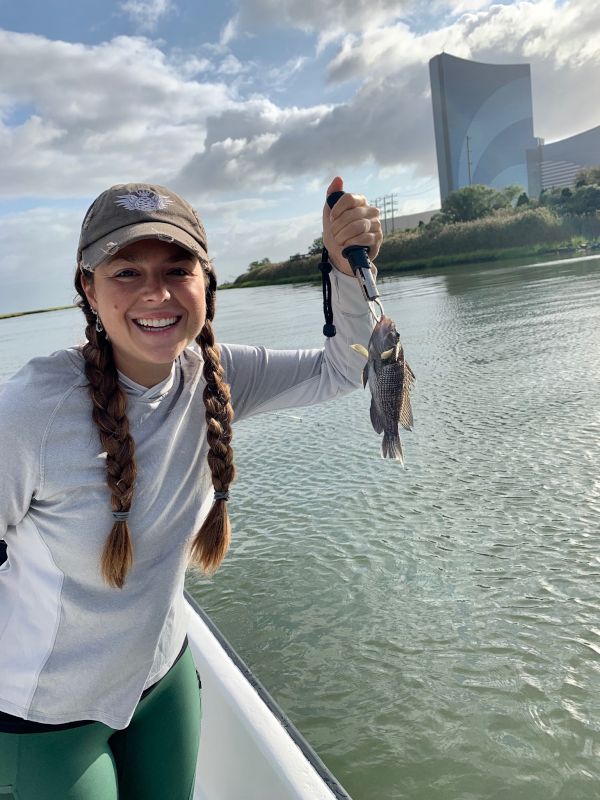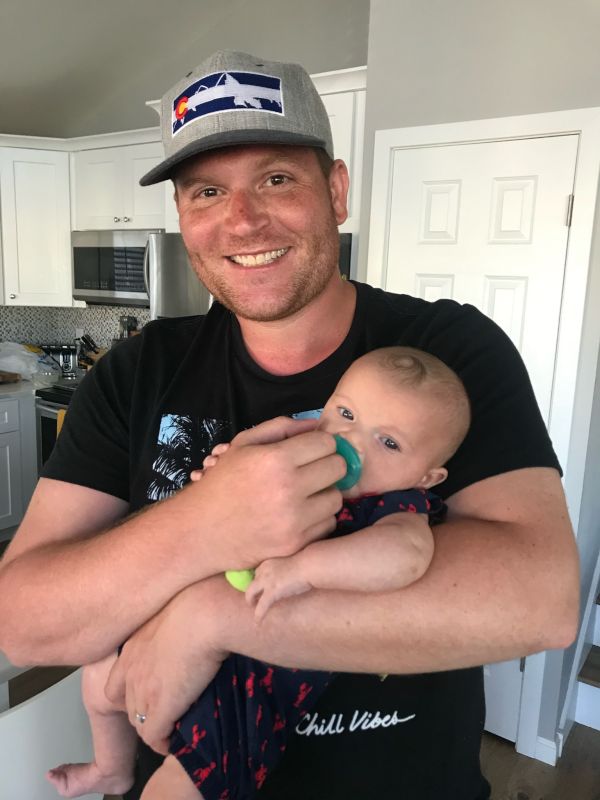 ×
1 / 12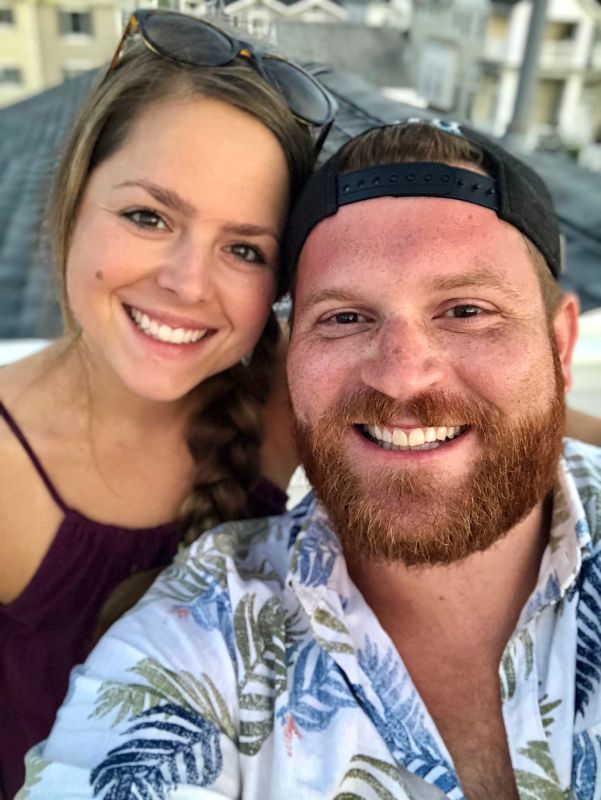 2 / 12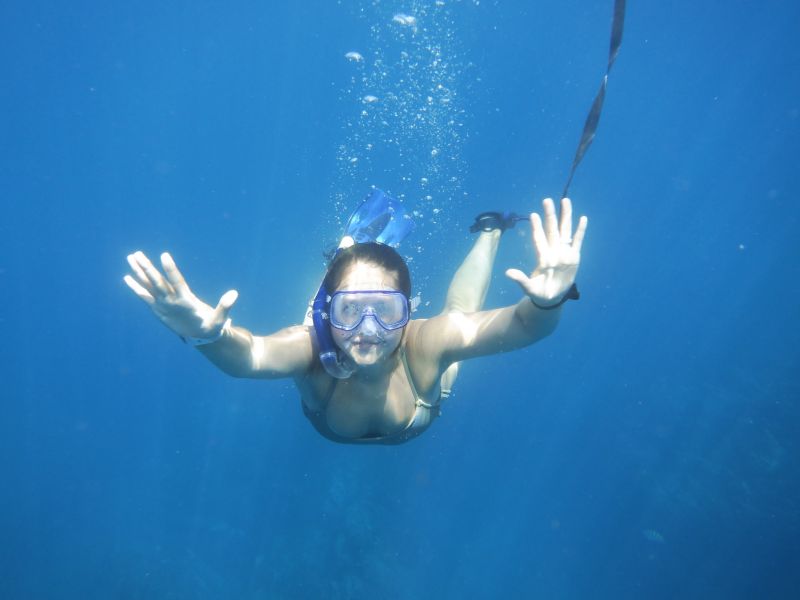 3 / 12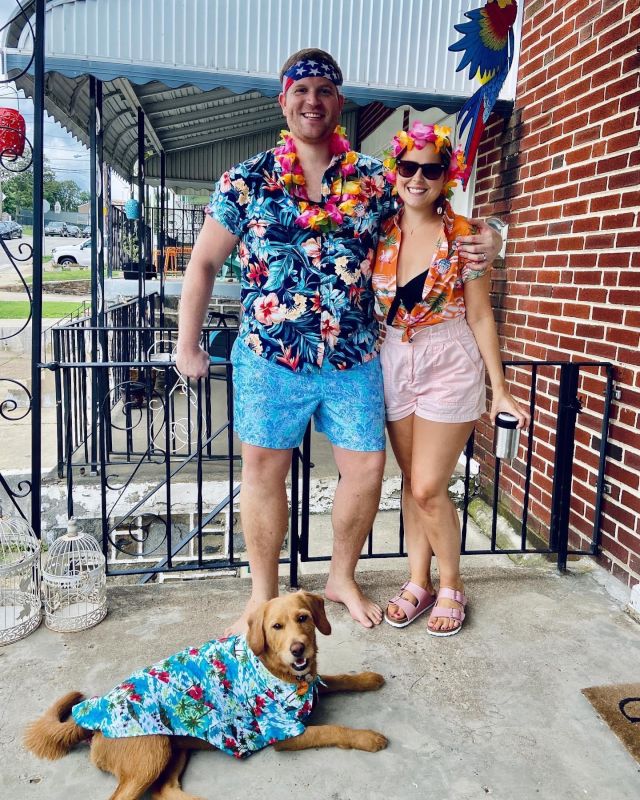 4 / 12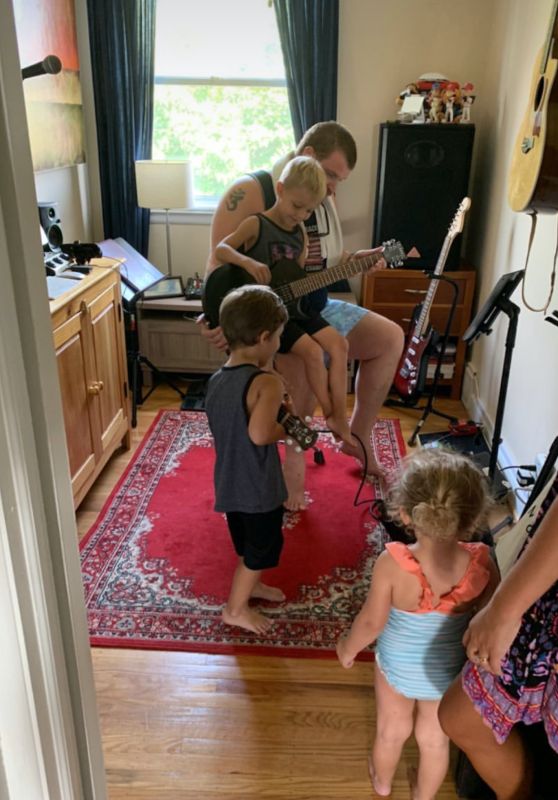 5 / 12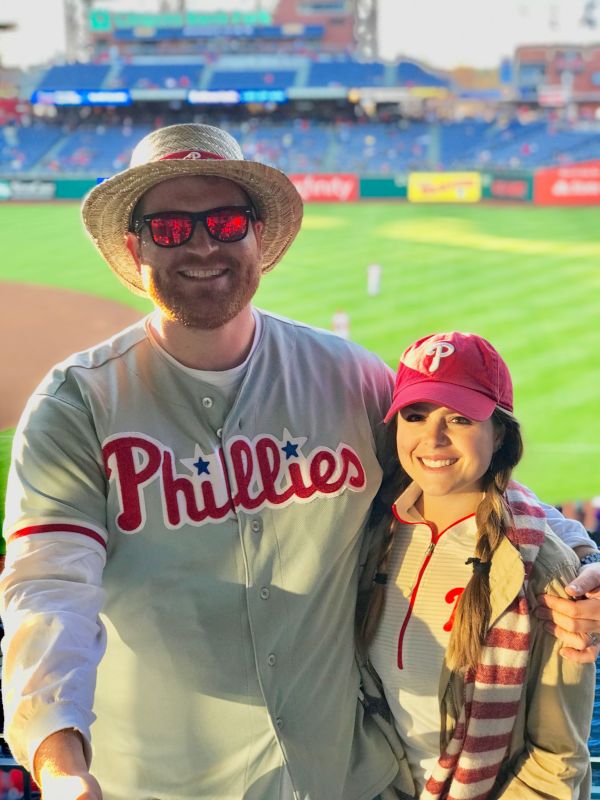 6 / 12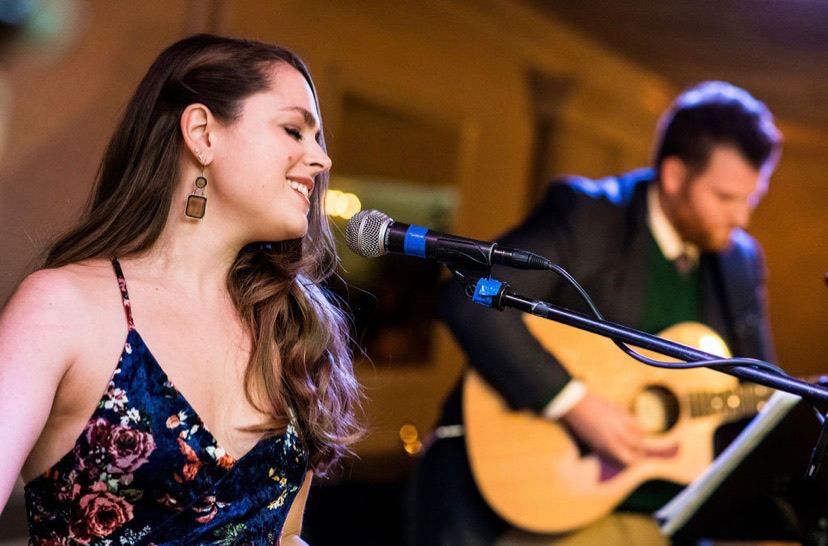 7 / 12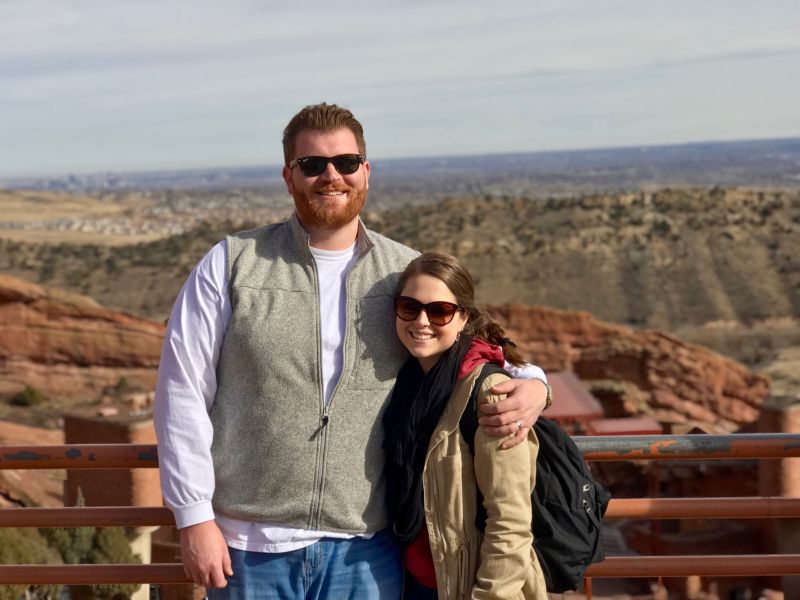 8 / 12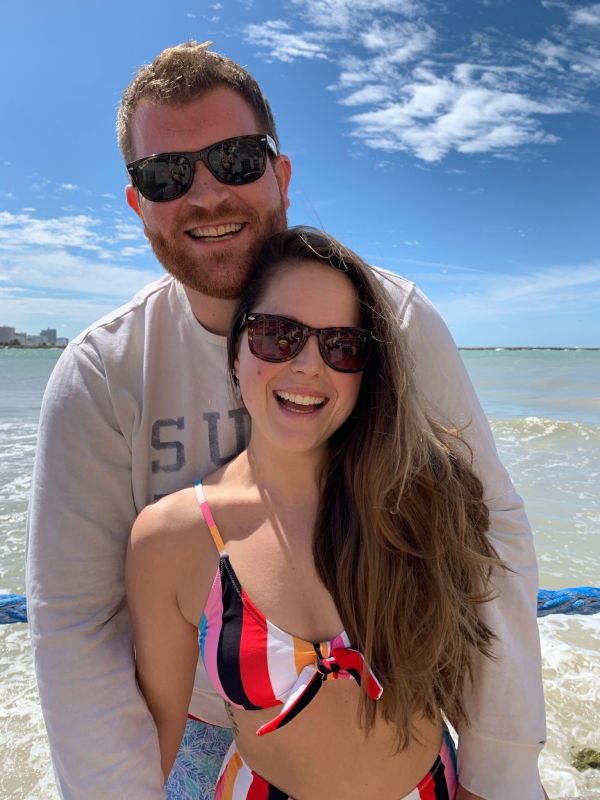 9 / 12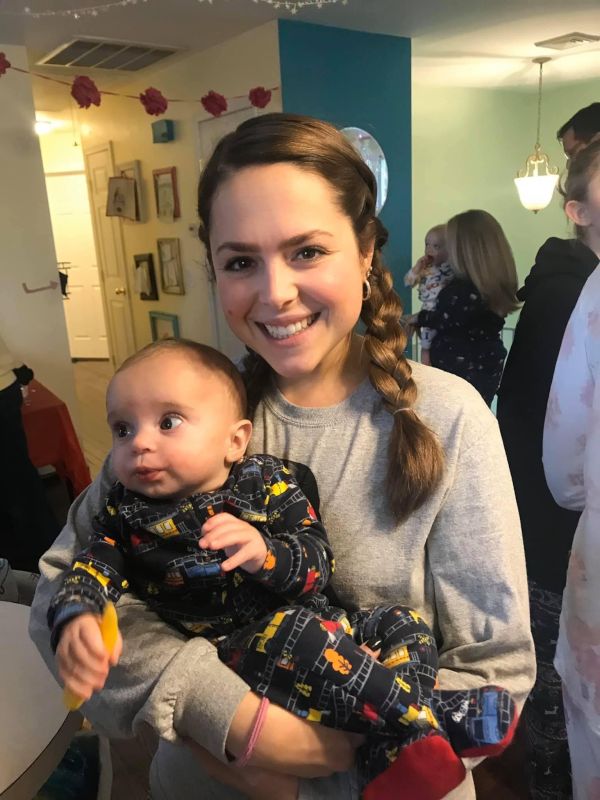 10 / 12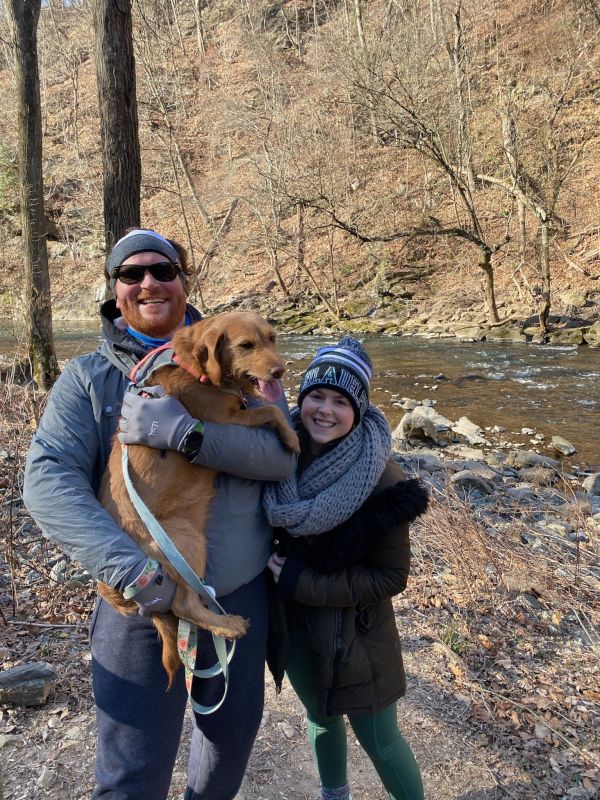 11 / 12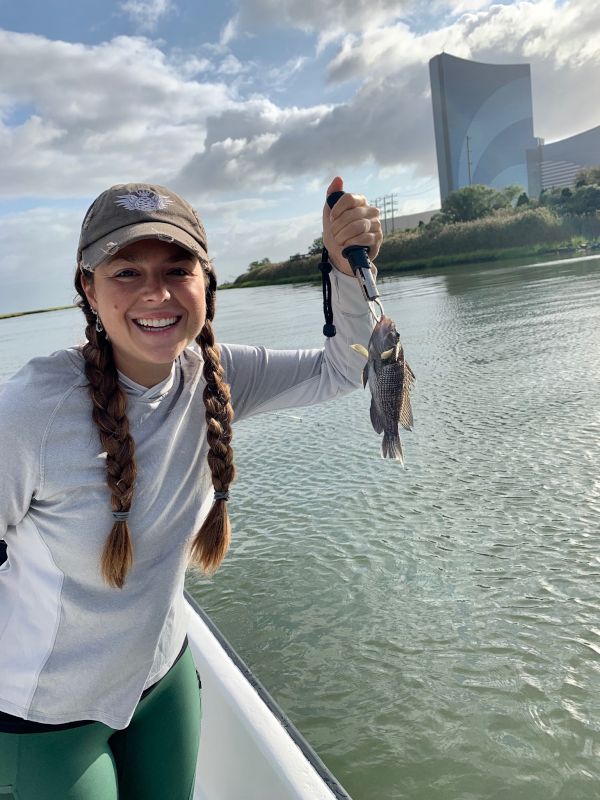 12 / 12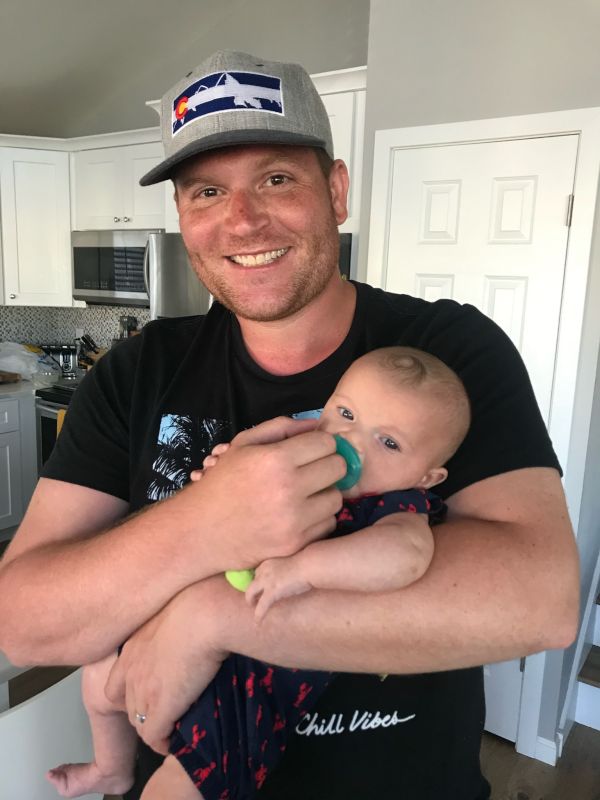 ❮
❯
Our House and Neighborhood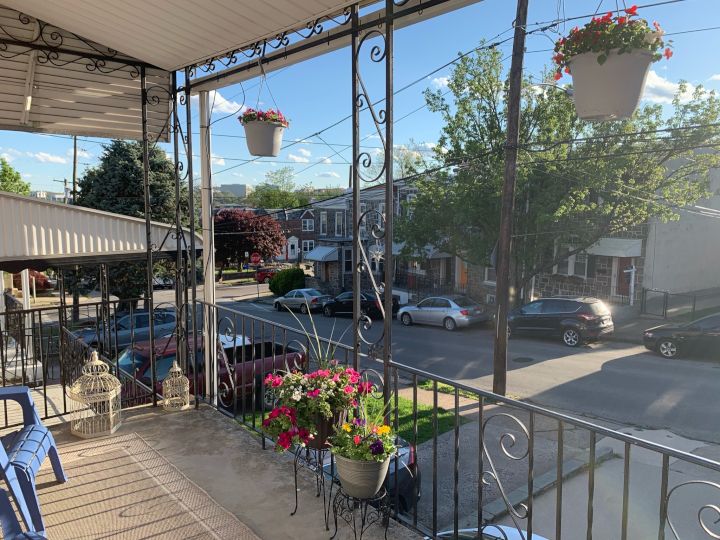 Our community is the perfect place to raise a family! We get the "best of both worlds" as our diverse neighborhood is just minutes from bustling downtown Philadelphia. We absolutely love going into the city to visit a museum, do some shopping, or see a show, but we also enjoy coming home to our quiet community.
We love our cozy home! Kim's favorite spot is the front porch and Eric loves his new music studio in the basement. We enjoy relaxing together in our living room and playing games, reading, or watching TV and movies. The nursery is adorable and ready for baby!
There are many young families with children on our street, so our child will be busy with future playdates. The neighborhood elementary school is only two blocks away where there are two large playgrounds and a cute community garden. We also live down the street from a U.S. National Natural Landmark Park which includes more playgrounds, baseball fields, hiking paths, and walking/bike trails. It is so refreshing to be able to travel from the city into the woods in a matter of minutes, and we can't wait to bring our child along with us on our family hikes.
We are a short walking distance to our neighborhood's "Main Street" where they hold many family friendly community events such as the annual Food Truck festival and Arts Festival. We enjoy being able to walk to nearby restaurants, shops, and galleries. We are excited to create special memories in our neighborhood with our child.
Our Extended Families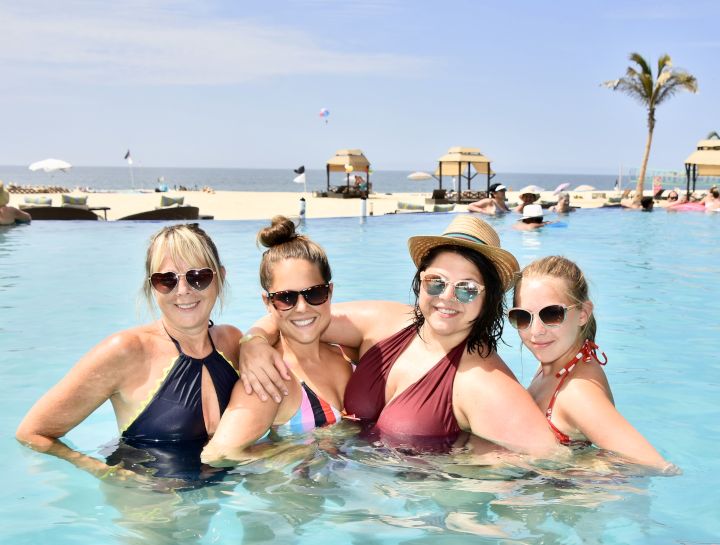 We are blessed to have a large, energetic, and loving family- which doesn't just include relatives. Our tribe also consists of a close-knit group of friends who are excited to become bonus aunts and uncles! Our family could not be more supportive of our adoption plan. Both sets of parents and siblings are eager to spoil this child with love and attention.
There is never a dull moment when our loved ones gather! We love cooking (and eating!) together and playing our favorite games like Yahtzee, Dominos, and cards. Our get togethers are always filled with plenty of laughter and a ton of music. We love singing karaoke and rocking out to Eric's guitar.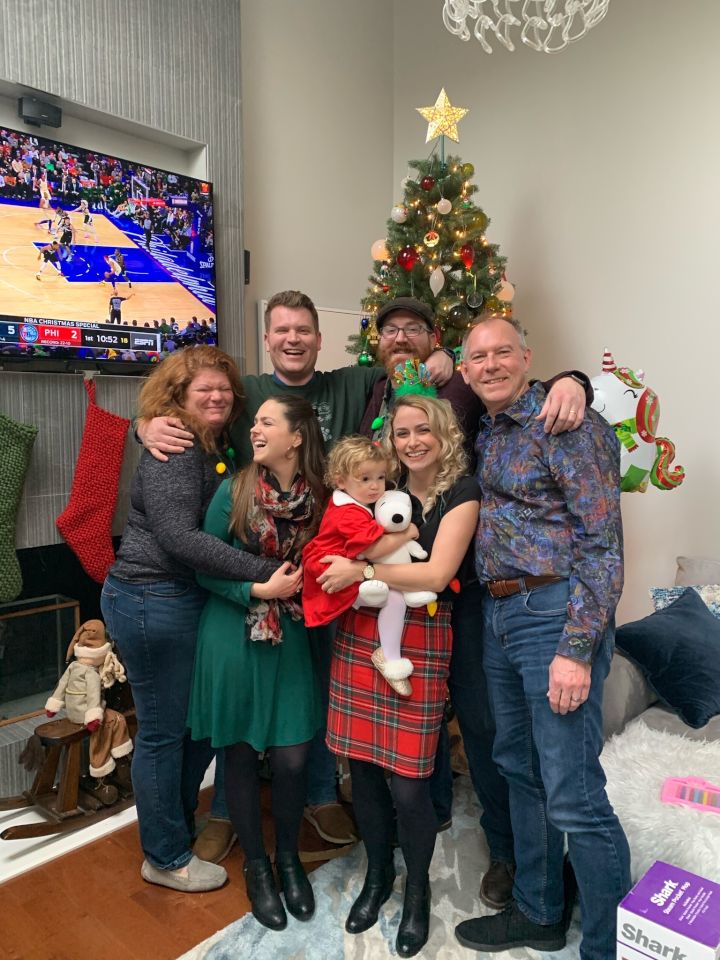 It's a privilege to see our friends and family regularly, as most live close by. Our child will grow up with fond memories of family holidays and vacations, special sleepovers at Mommom's and Mimi's, museum trips with Uncle Danner and Broadway shows with Aunt Titi. Our child will also make memories traveling with us to visit Grandparents in Colorado and Great Grandparents in Florida.
We are very fortunate to spend most of the summer at our family's beach house in New Jersey. During our trips to the shore, we relax on the beach, swim in the ocean, play mini-golf, and visit the boardwalk for pizza and ice cream. We treasure these traditions and can't wait add our child into our tribe.
From Us to You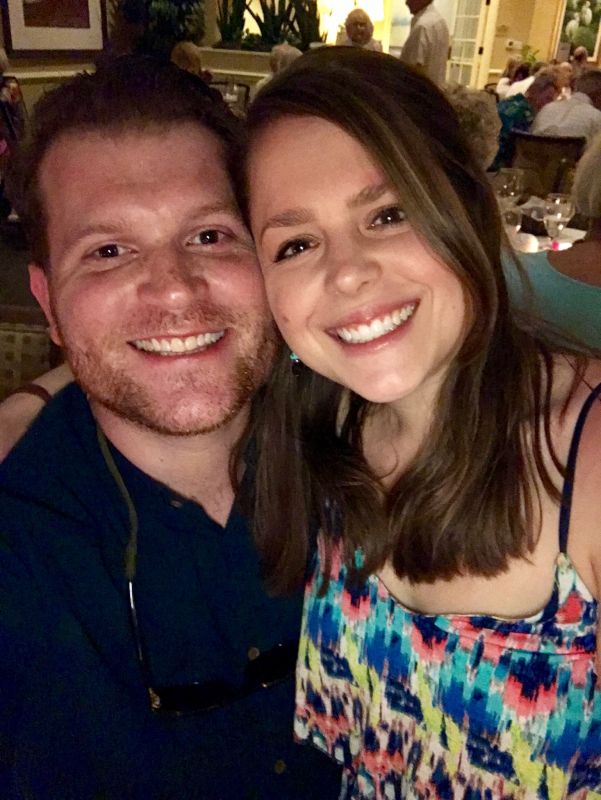 We'd like to start by thanking you for taking the time to review our profile. We are sincerely humbled to be considered as parents for your child. Although we cannot fully understand what you are going through, we imagine you must be feeling a wide range of emotions. We are too. When we sat down to write this letter, we found ourselves at a loss for words. You are under enormous pressure to make such a major decision, while we feel so much pressure to say the "right things" and hopefully assure you that we'd be perfect parents. We thought long and hard about what to say, and realized that we can try to eliminate these pressures by simply speaking candidly from the heart and sharing how we really feel; so here it is. We invite you to, also, open your heart to us as you read our story.
We both grew up in Pennsylvania, about 30 minutes from each other, but met in New York City during orientation for Theatre School in 2007. We were immediately drawn to each others' smiles and silly senses of humor. We quickly became friends but didn't start dating until 2 years later. Once our relationship grew serious, we decided to leave New York and live closer to home. We wanted to start establishing ourselves in serious careers so that we'd be ready to build a family together someday. We got married in 2015 and have been preparing to grow our family ever since.
Kim has been pregnant 7 times, yet we still haven't been blessed with bringing a baby into the world. The heartbreak we endured with every loss was devastating and, honestly, put our marriage to the test. Each pregnancy loss took more physical, emotional, and mental tolls on both of us. We both doubted if we were meant to be parents, after all. But then something amazing happened as we opened our hearts to adoption. We realized that genetics don't make a family - love does.
We have SO much love to give to a child and cannot wait to be parents. Kim has been "mothering" her younger siblings her whole life, and when Eric's mom asked him what he wanted to be when he grew up...his answer was always "A dad!" Our marriage has been truly strengthened by our difficult journey to parenthood and we are confident that we can overcome any hardship that comes our way. Now, we are more prepared than ever to welcome a child into our family and give them the unconditional love and dependability they deserve to receive from us as their parents.
We understand that this process won't always be easy, but we are dedicated to raising your child with respect, honesty, and integrity. We believe that this child's story is theirs to own, not ours to create. They will know that they were loved unconditionally before they even came into this world, and our hearts will always be open to answering their questions and having candid discussions. We will do everything to ensure your child feels ownership and empowerment in their story throughout their whole life.
We believe that one of the best ways to ensure a child feels ownership of their story is by including you in it- to whatever extent you are comfortable with. We are happy to send you updates and pictures through letters and emails, highlighting milestones in our your child's life. We are also open to in-person visits throughout their life, if and when we all agree it is appropriate. We are excited to get to know you and build a healthy relationship for the best interest of your child.
The decision you are making is selfless and honorable. Our supportive family is eager and excited to welcome your child into our home, our lives, and our hearts. We will humbly dedicate our lives to exceeding every expectation you have for the family you choose. We are praying for you as you navigate through this journey.
Thank you for making room in your heart for our story today. We are eternally grateful for your consideration.
Sincerely,
Eric & Kim
Favorites
Actor
Tom Hanks
Sterling K. Brown
Actress
Meryl Streep
Amy Adams
Candy Bar
100 Grand Bar
Take 5
Cartoon
Bob's Burgers
Spongebob
Childhood Memory
Playing basketball in my driveway with my best friends after school
Filming home movies with my sister
Childhood Toy
GI Joe
Barbies
Children's Book
I'll Love You Forever
Goodnight Moon
City
New York City
Philadelphia
Classic Movie
Ghostbusters
The Sound of Music
Day of Week
Friday
Saturday
Dessert
Mint Chocolate Chip Ice Cream with pretzels
Cookies
Disney Movie
The Incredibles
Beauty and the Beast or Frozen
Dream Car
Jeep Wrangler
Volkswagon Beetle Convertible
Dream Job
Touring Drummer
Broadway Performer
Dream Vacation
Caribbean Islands
European tour
Family Activity
Cooking dinner and playing card/board games
Family Game Night
Flower / Plant
Palm Tree
Eucalyptus
Food
Potatoes (Mashed/Baked/French Fries)
Tacos
Form of Exercise
Hiking
Barre
Hobby
Playing Guitar
Cross stitch
Holiday
Christmas
Halloween
Holiday Song
O Holy Night
O Holy Night
Holiday Tradition
Going to the beach house with my entire family for Memorial Day
New Matching Christmas PJs
Ice Cream
Mint Chocolate Chip
Mint Chocolate Chip
Junk Food
Sourdough pretzels with horseradish cheese
Doritos
Leisure Activity
Watching concerts
Reading
Magazine
Business Insider
People
Memory with a Child
Holding my niece for the first time
Introducing my niece to broadway musicals
Memory with Spouse
Telling her I loved her for the first time - it was on the way home after a night out in the back of cab after eating Wendy's
Our first kiss
Movie
Swingers/Wedding Crashers
Pirates of the Caribbean
Movie Munchie
Popcorn and Sour Patch Kids
Chocolate Covered Raisins
Movie Quote
"You never know what events are to transpire to get you home." - Jim Lovell (Tom Hanks), Apollo 13
"You is kind. You is smart. You is important." - The Help
Movie Type
Based on Real Events
Musicals
Musical Group
Dave Matthews Band
Nursery Rhyme
There Was an Old Lady Who Lived in a Shoe
Olympic Event
Swimming
Figure Skating
Personal Hero
John F. Kennedy
Play
Dinner with Friends
A Midsummer Night's Dream
Quality about my Spouse
Her Creativity
Optimism
Quote
"You gotta love livin', baby, 'cause dyin' is a pain in the ass." - Frank Sinatra
"Grow through what you go through."
Restaurant
Blue Corn Mexican Restaurant
Sandwich
Ham & Cheese Bagel Melt
Italian Hoagie
Shopping Store
Guitar Center
HomeGoods
Sport to Play
Basketball
Volleyball
Sport to Watch
Football
Baseball
Sports Star
Lebron James
Johnny Weir
Sports Team
Philadelphia Phillies
Philadelphia Phillies
Subject in School
Music
English
Superhero
Captain America
Wonder Woman
Time of Day
Sunrise
Afternoon
Tradition
4th of July week at the beach
TV Show
West Wing
Will and Grace
TV Show Character
Tony Soprano
Jack McFarland
Type of Music
Jam Band/Blues Rock
Showtunes
Vacation Spot
Ocean City, NJ
Jamaica