1-800-ADOPTION
Thank you for viewing our profile
If you would like to learn more about us, please call 1-800-ADOPTION (2367846), fill out the form at the bottom of our on-line profile page, or email us at bp_information@americanadoptions.com.
To revisit our on-line profile page and view our profile video at American Adoptions, simply use your mobile phone to scan the QR code on the right. We are looking forward to hearing from you!
Barry & Stephanie
We thank you for taking the time to get to know us better in this profile. Both of us, in addition to our pets (Cooper, Jessie, and Peanut), look forward to getting to know you as well. We know these brief introductions are an opportunity to learn more about us, and we hope we've captured the loving home we look forward to providing a child. Again, thank you.
About Us
Job
Professor
Library Manager
Education
Ph.D. in Higher Education Administration
Master's Degree in Library Science
Relationship
Legally Married
What It Means to Become Parents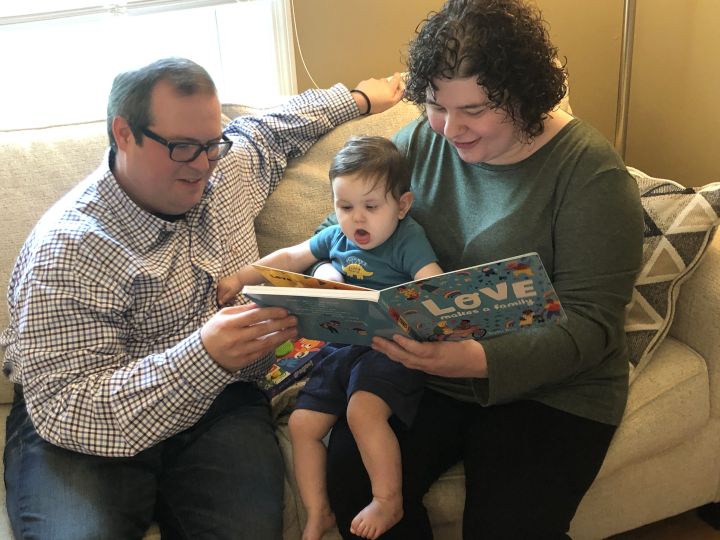 Being parents to us is about the opportunity to share with a child what it means to be a caring and compassionate person, a chance to pass on our knowledge, and watch them grow up to be their own person. We look forward to watching them grow up to understand and care for themselves, for others, and for the world around them. For us, being a parent means being the center of that support network that lets them explore the world with empathy and understanding for everything around them, but also be that shield and protective core to help them through successes, struggles, and everything in between.
What we both expect to like most about being parents is getting to watch this little person discover and understand more and more around them, from colors and shapes, to animals and plants, to more complicated concepts. To see these seemingly simple things through the eyes of a new and growing human will be a humbling and gratifying experience we cannot wait to share with a child.
Qualities We Love, Admire and Respect in Each Other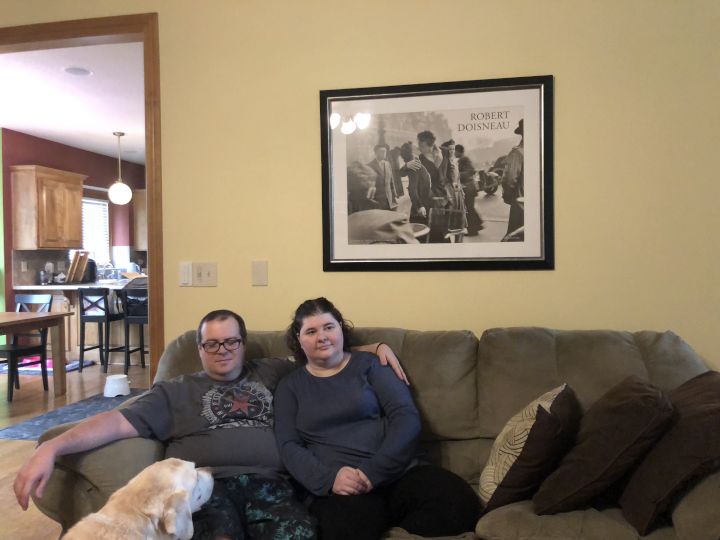 Barry admires Stephanie's kindness, positivity, work ethic, and sweetness. What particularly stands out is her loyalty. When Stephanie has bonded with friend, family, or any other group, she is supportive of them no matter what. Watching her support, defend, and fight for anyone lucky enough to have come into her circles reminds Barry of what a good person she is, and he knows that as a mother, Stephanie will be even more fiercely loyal towards a child.
Stephanie's favorite thing about Barry is how driven he is in what he takes on. He's very funny, and makes her laugh all the time. He has an extremely strong friend group of good people, and enjoys striking up conversations with anyone. Stephanie admires Barry's dedication to education and the environment. Throughout the 18 years that we have known each other, Stephanie has seen him grow and is excited to see him become a father.
Addressing Cultural Diversity
We are lucky enough to be experiencing more diversity in our immediate area, and look forward to diverse population, traditions, and experiences being more readily available for our family and community. Taking advantages of these opportunities, from exploring family-owned restaurants from diverse ethnic backgrounds, to learning Korean language and culture through our local Korean Language Institute, we continue to take advantages of these opportunities in our immediate vicinity, and look forward to continuing to explore this with our family. We feel confident that if a child comes to our family from a background different from ours, they will have plenty of opportunities to learn more about their cultural and/or ethnic heritage.
Beyond local, our future as a family involves international travel as we continue to grow these diverse experiences, connecting the child to both their own and different cultural backgrounds.
We believe that these experiences are essential to understanding and acceptance that what makes people different is to be celebrated and understood instead of just observed or worse, feared or looked down on. Stephanie and Barry both serve diverse populations in their roles and believe that these differences are strengths, and that dignity is deserved for everyone of every background.
Photos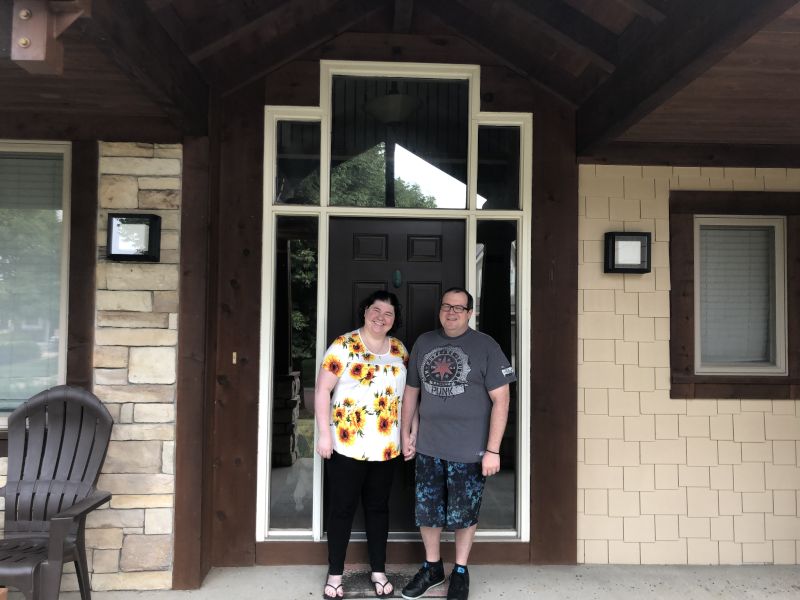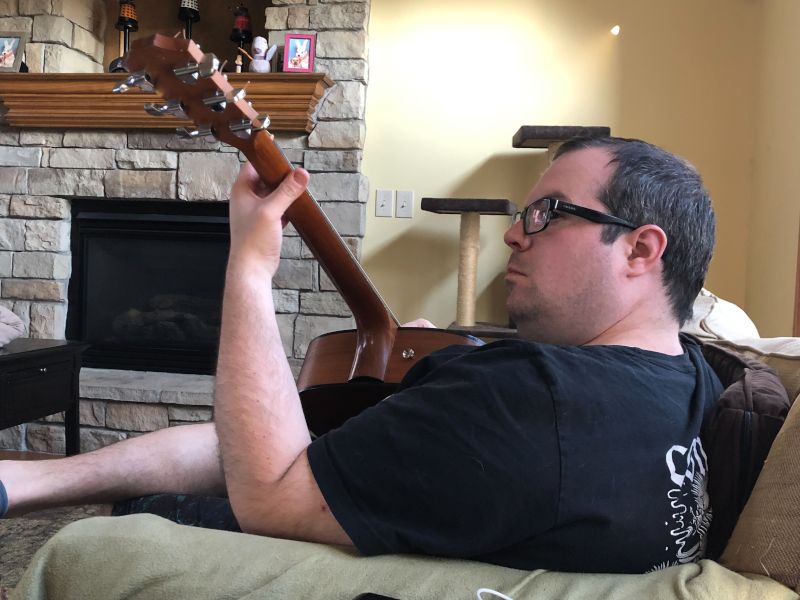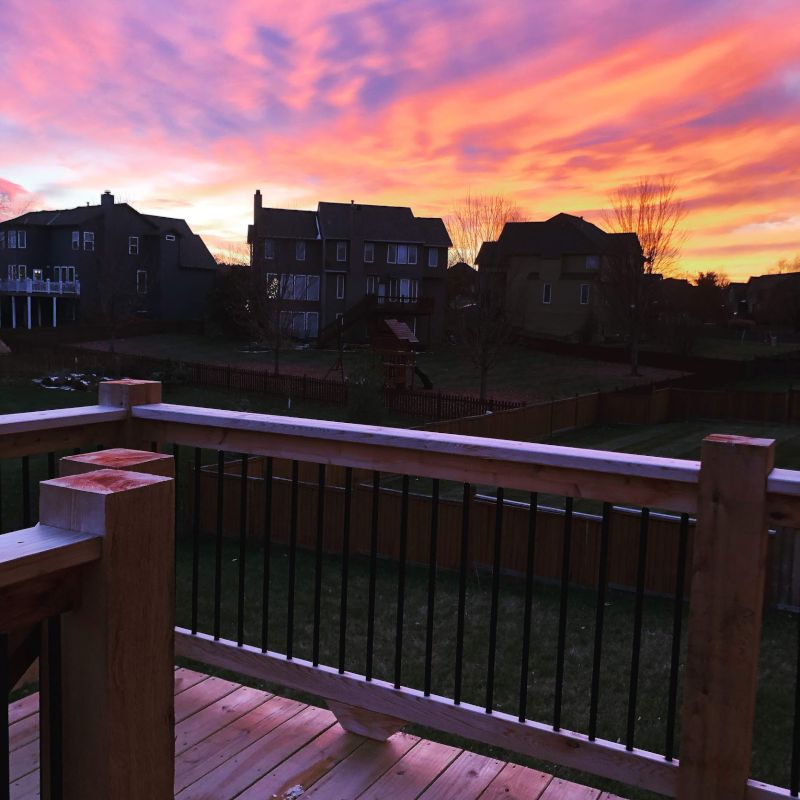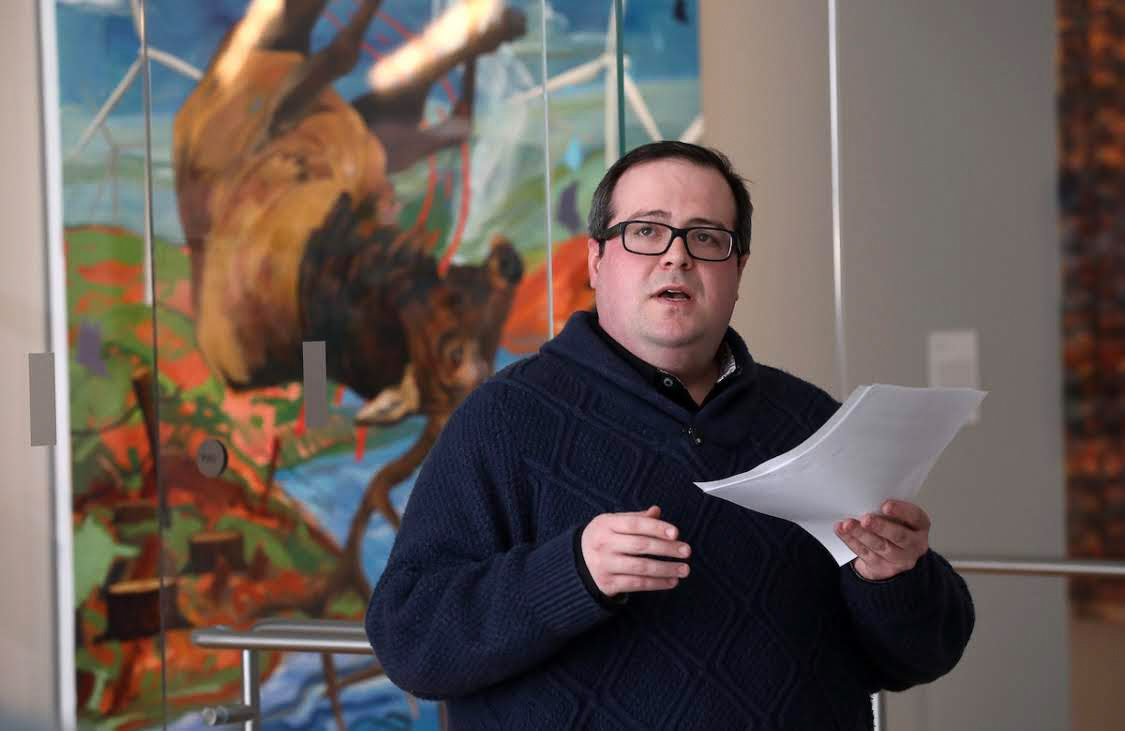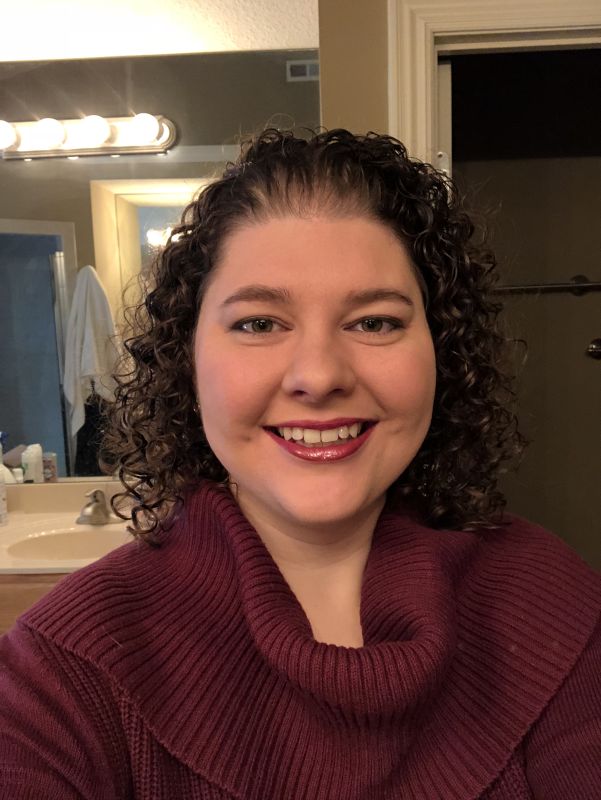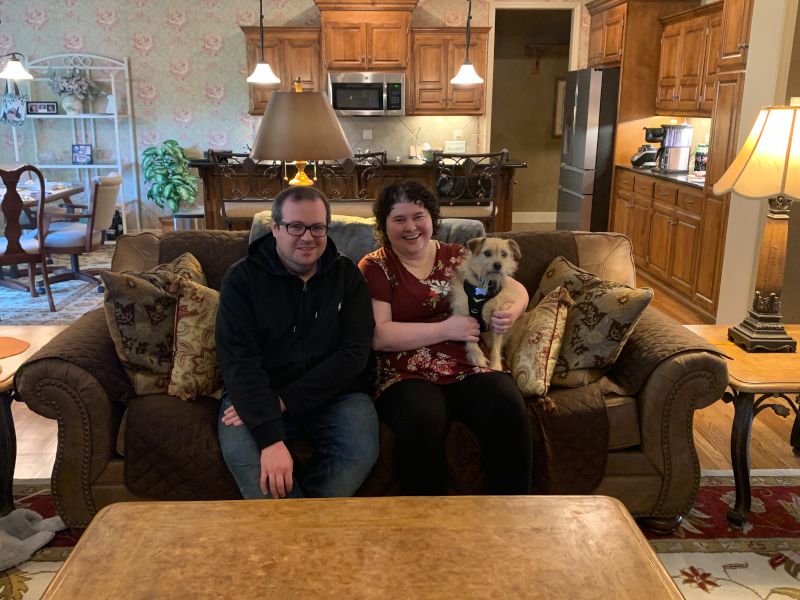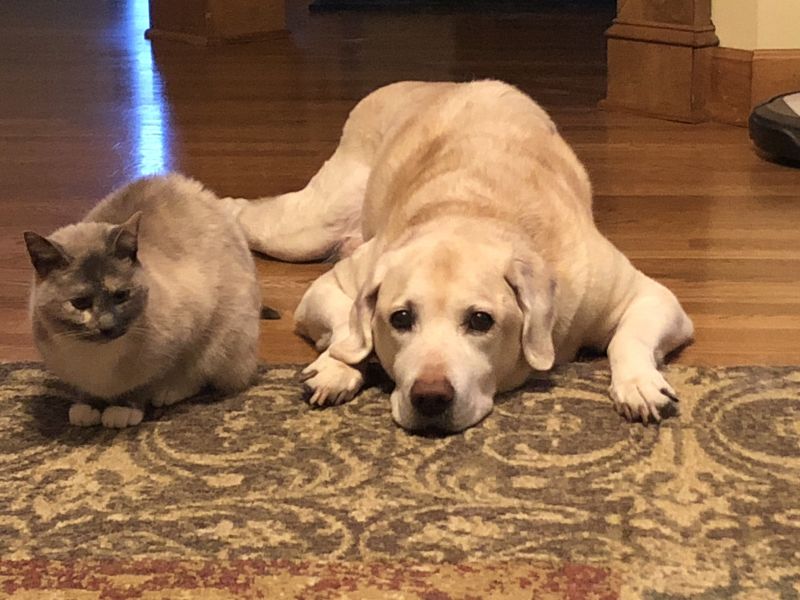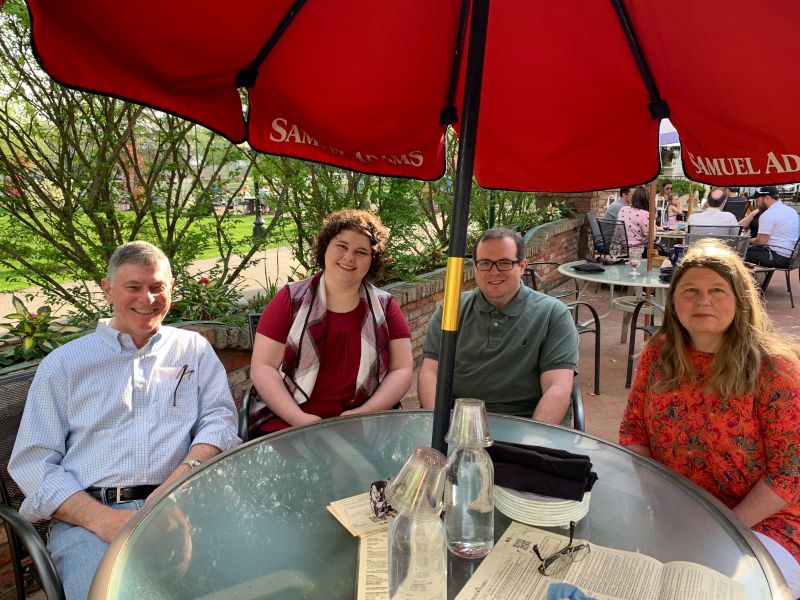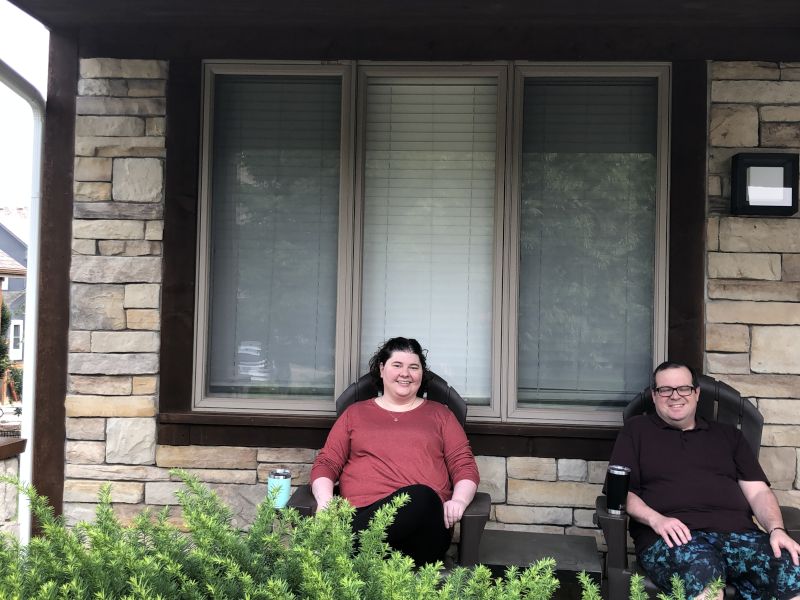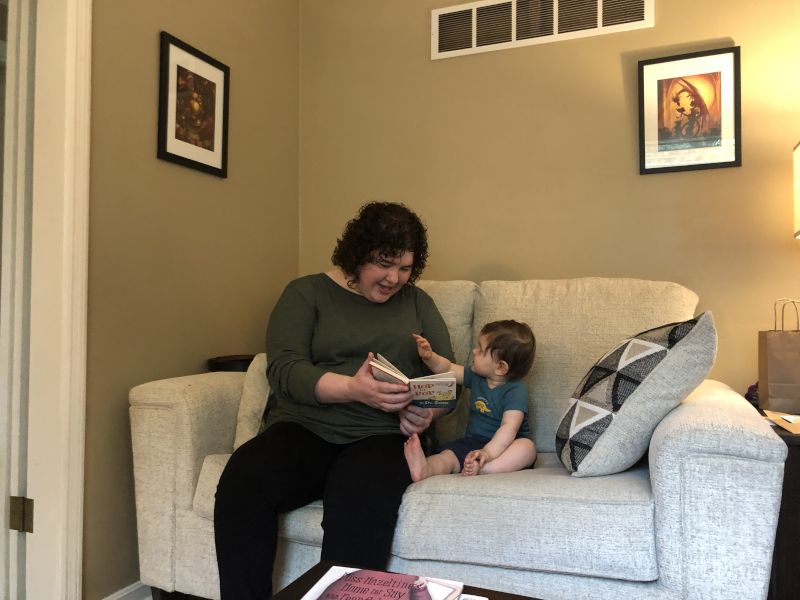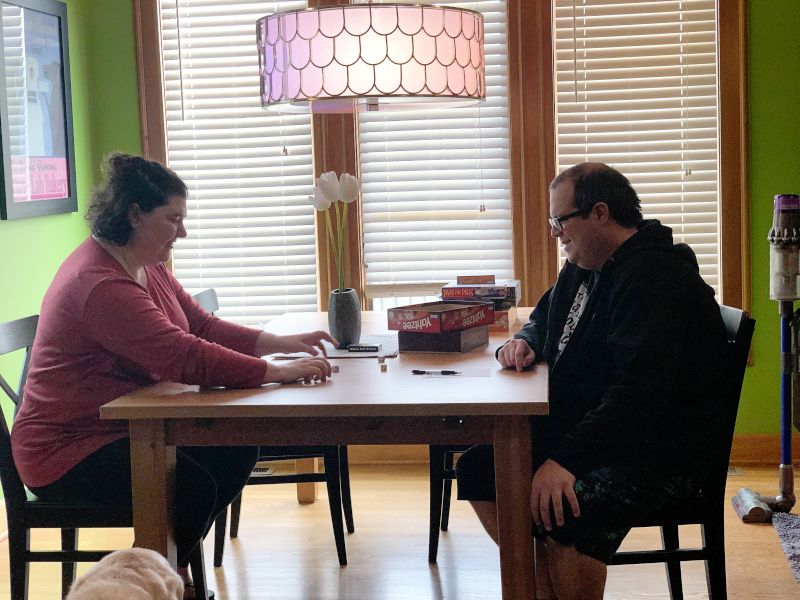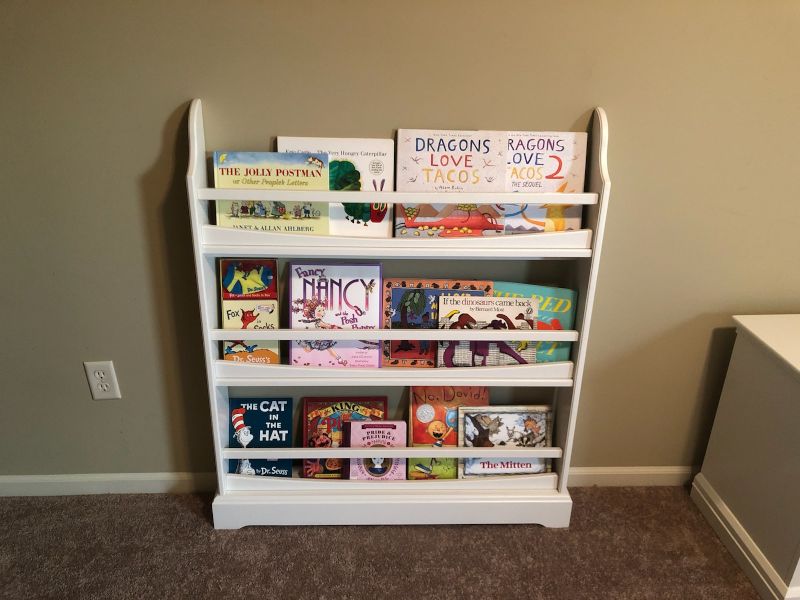 ×
1 / 12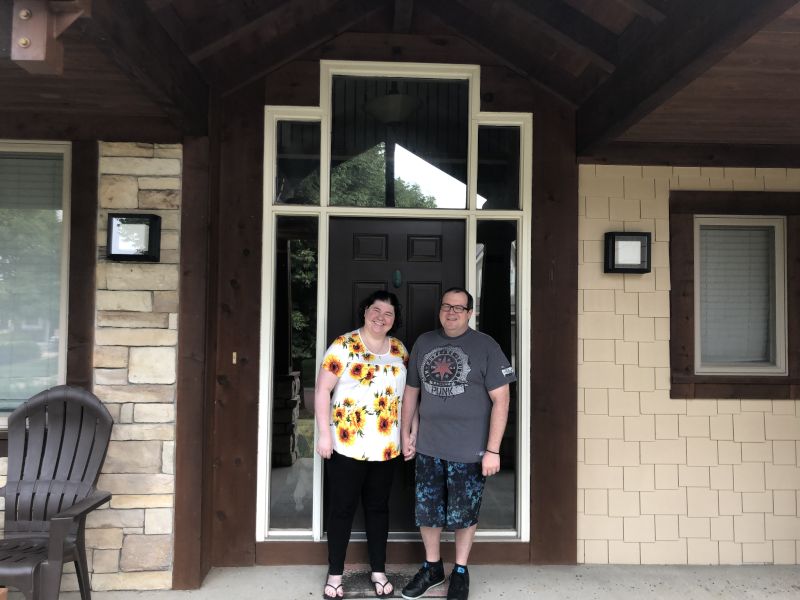 2 / 12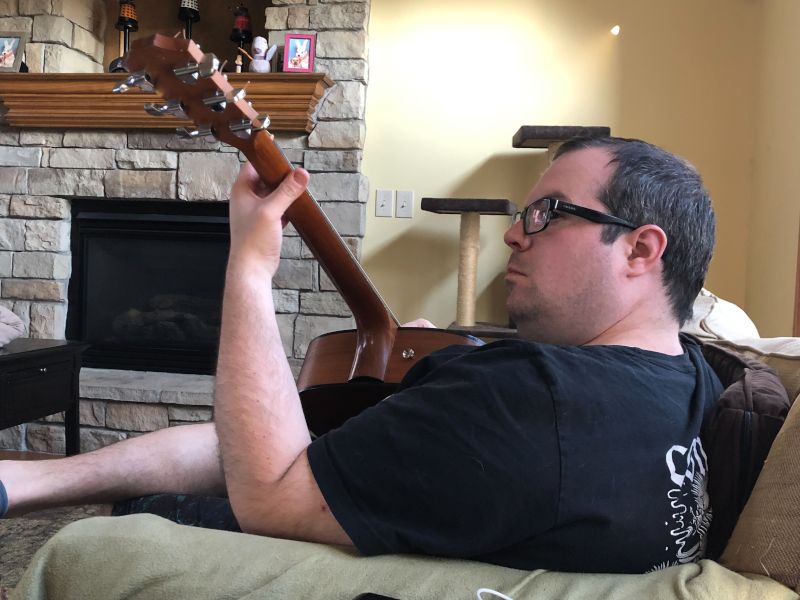 3 / 12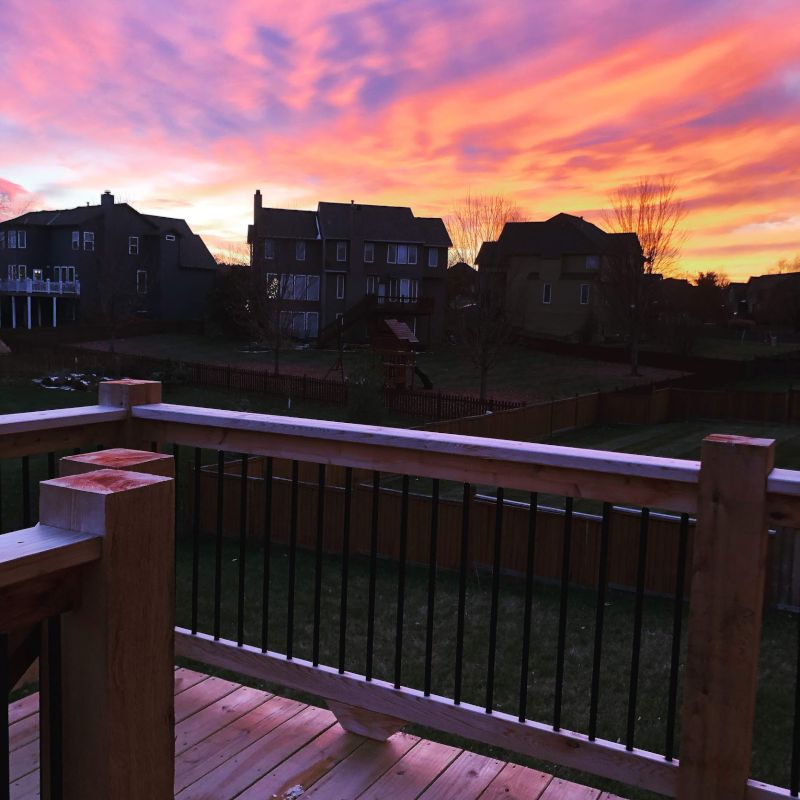 4 / 12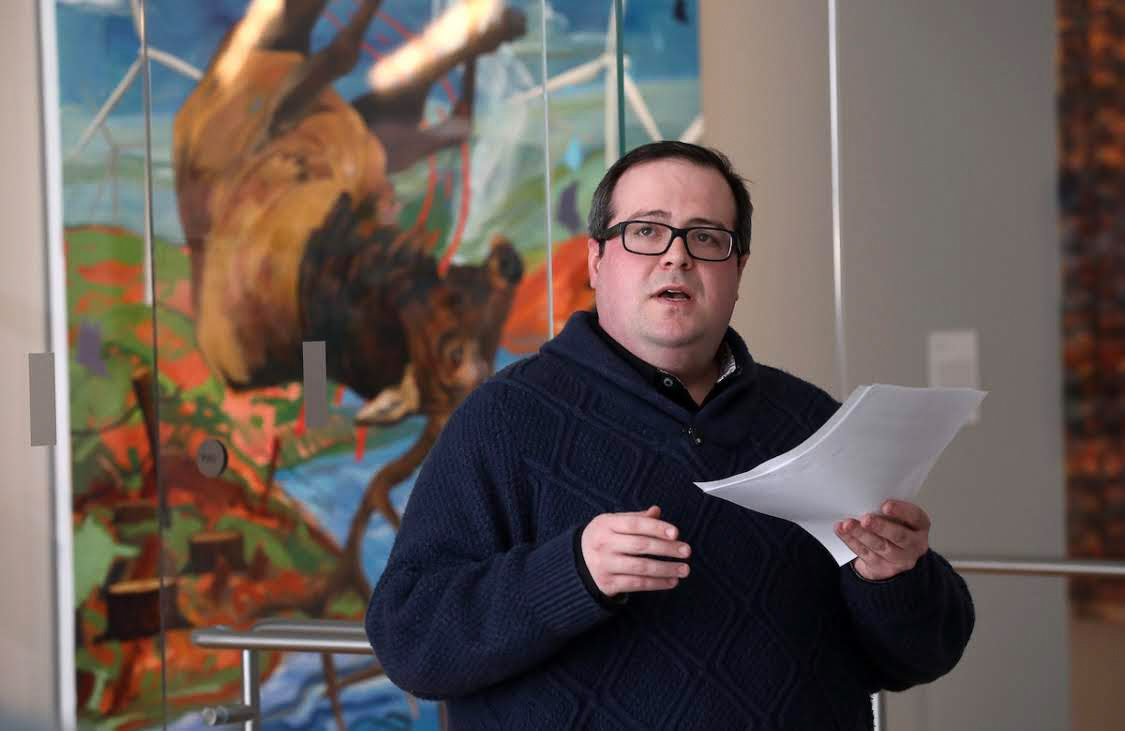 5 / 12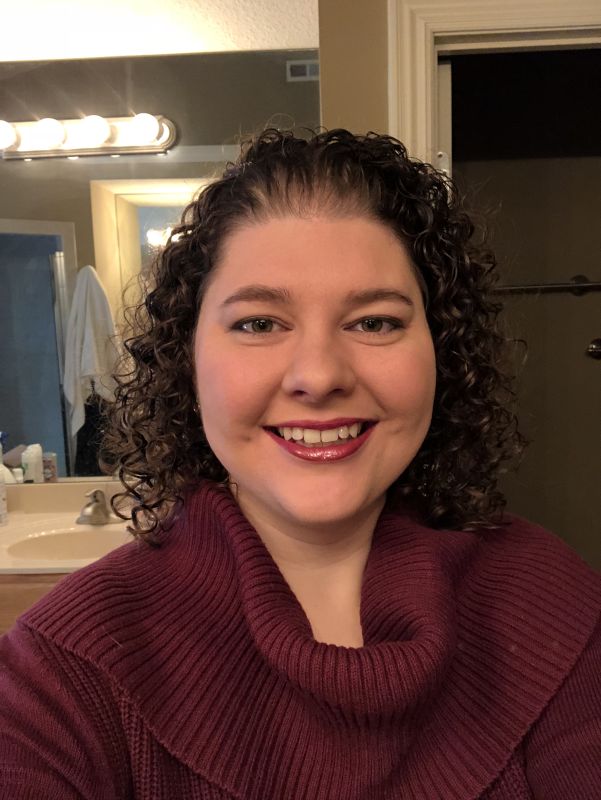 6 / 12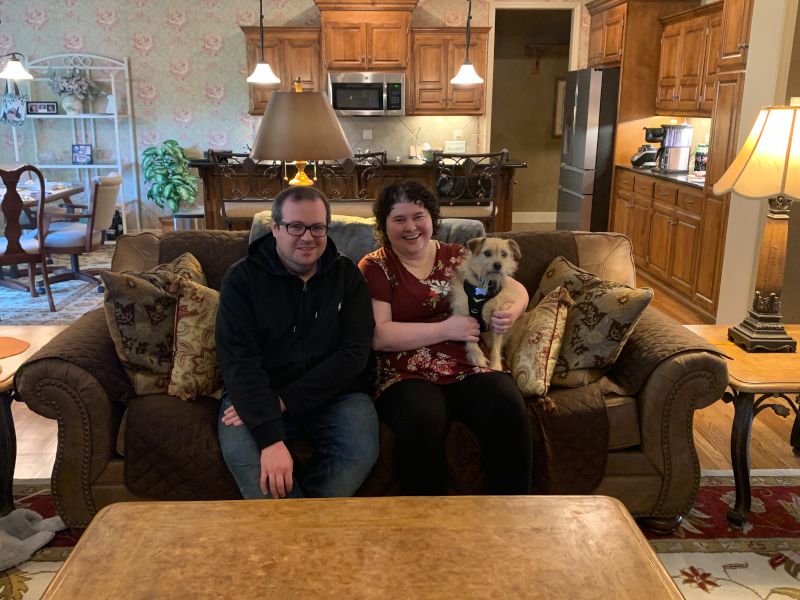 7 / 12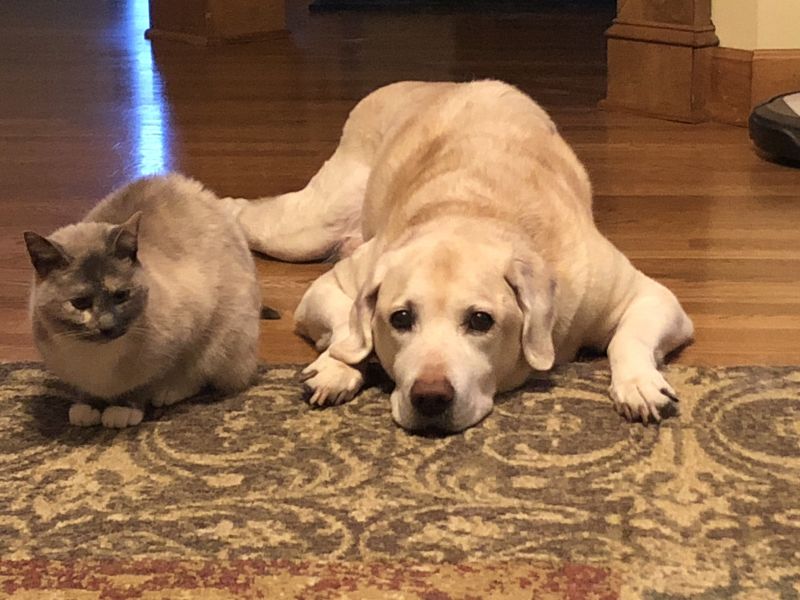 8 / 12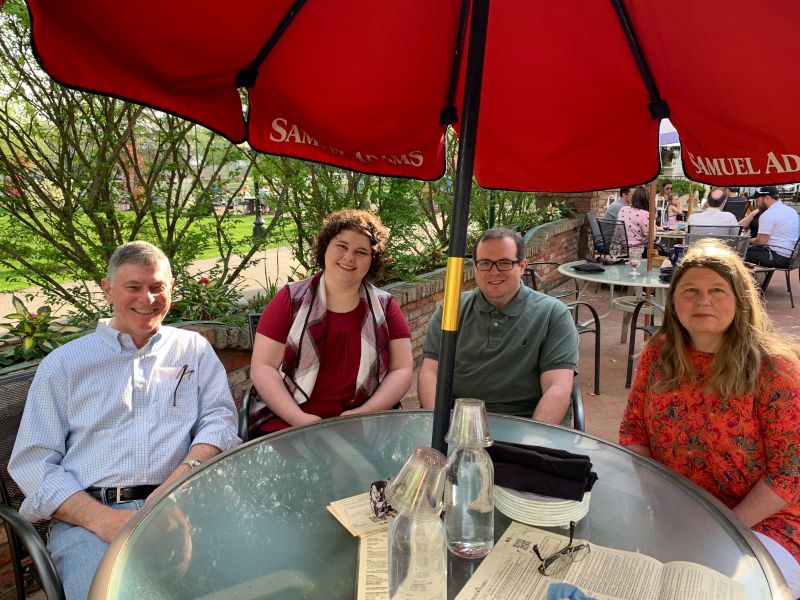 9 / 12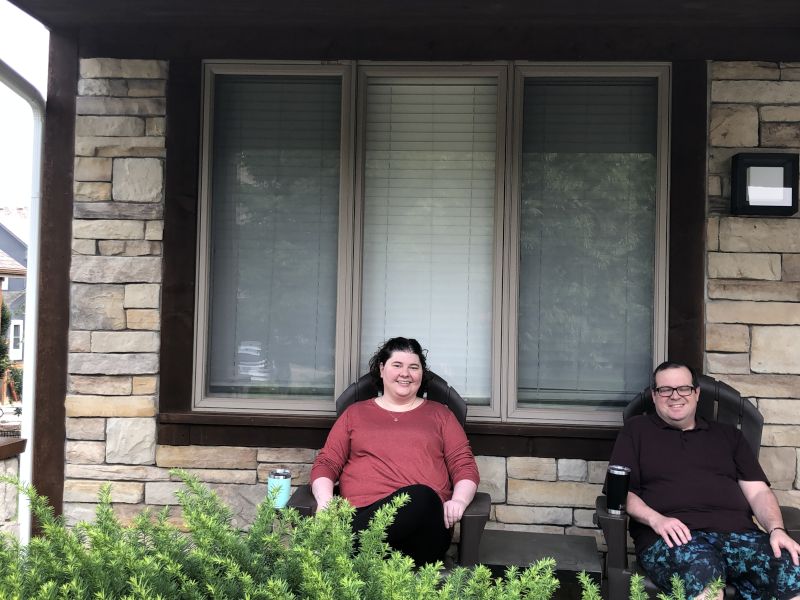 10 / 12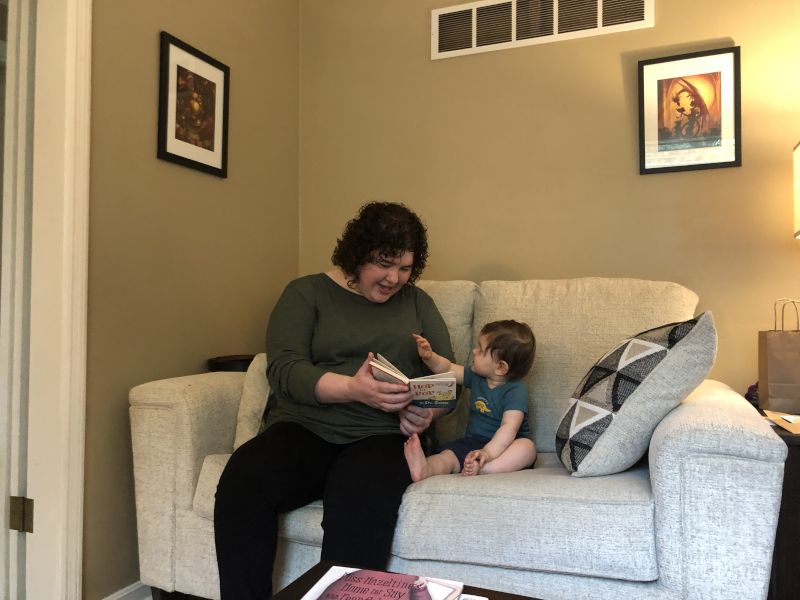 11 / 12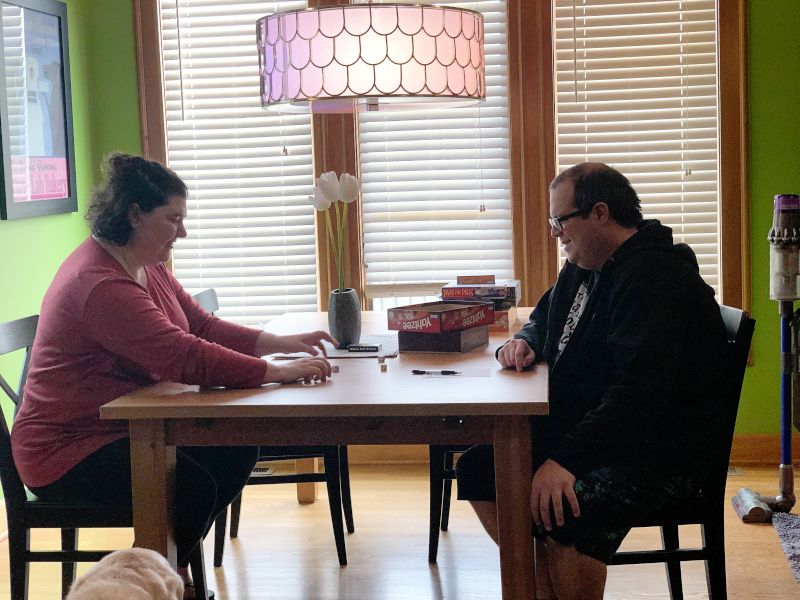 12 / 12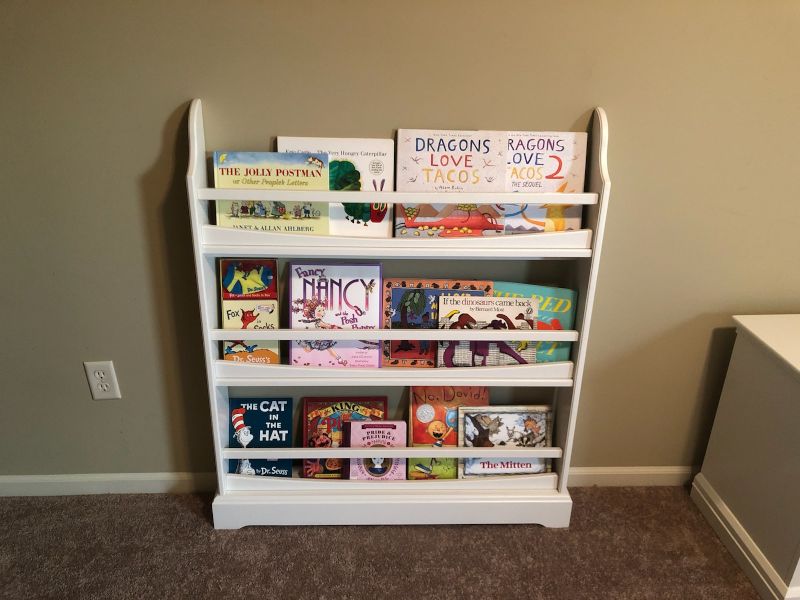 ❮
❯
Our House and Neighborhood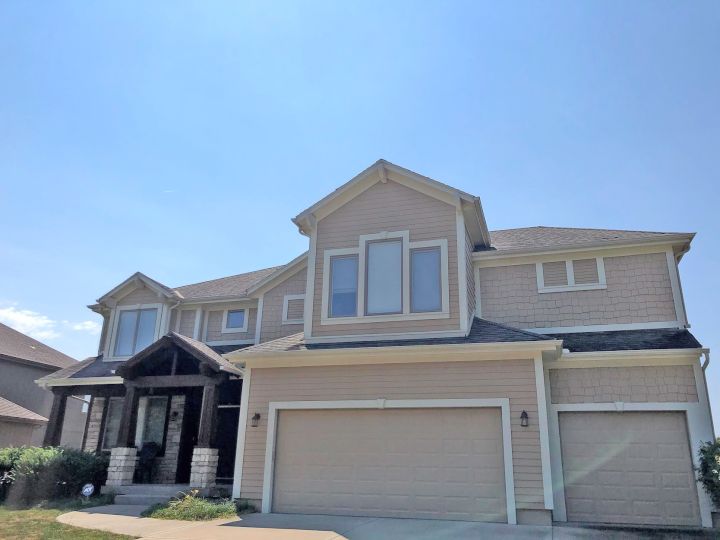 We reside in a newer subdivision in suburban Kansas City. In recent years our neighborhood and especially our cul-de-sac have become more and more diverse, and it is common to find the children from all types of families interacting. Most afternoons or summer days, you'll find the kids riding bikes together or playing basketball in any number of driveways. The community also has a shared pool, and has playgrounds accessible in a connected subdivision, as well as at the school district community center just north of it. There are also several interconnected walking and biking trails, and dozens of parks, recreation areas, and a petting zoo in walking distance.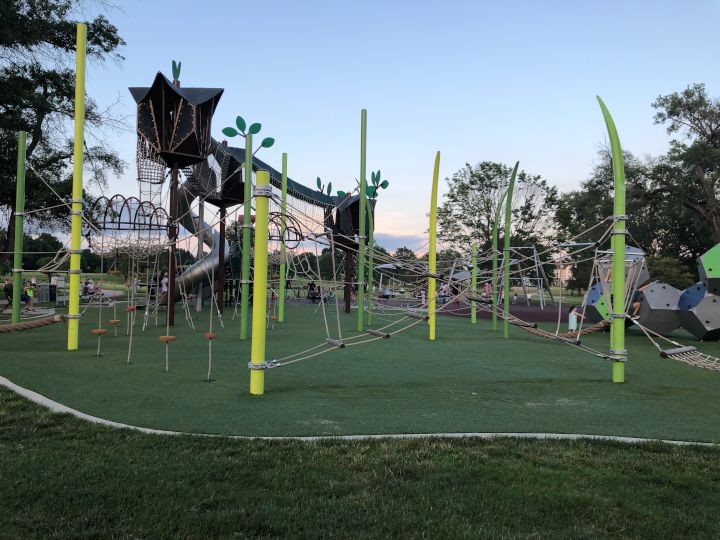 Our house itself is about 15 years old, 2,900 square feet plus a large basement, and is unique to the neighborhood. Its large covered front porch is unlike any around our cul-de-sac, and is perfect for relaxing in its shade. Barry and Stephanie drink coffee every morning on it regardless of the weather. The two story house has 4 bedrooms, a large living room, kitchen/dining area, and a deck overlooking the large backyard.
Our Extended Families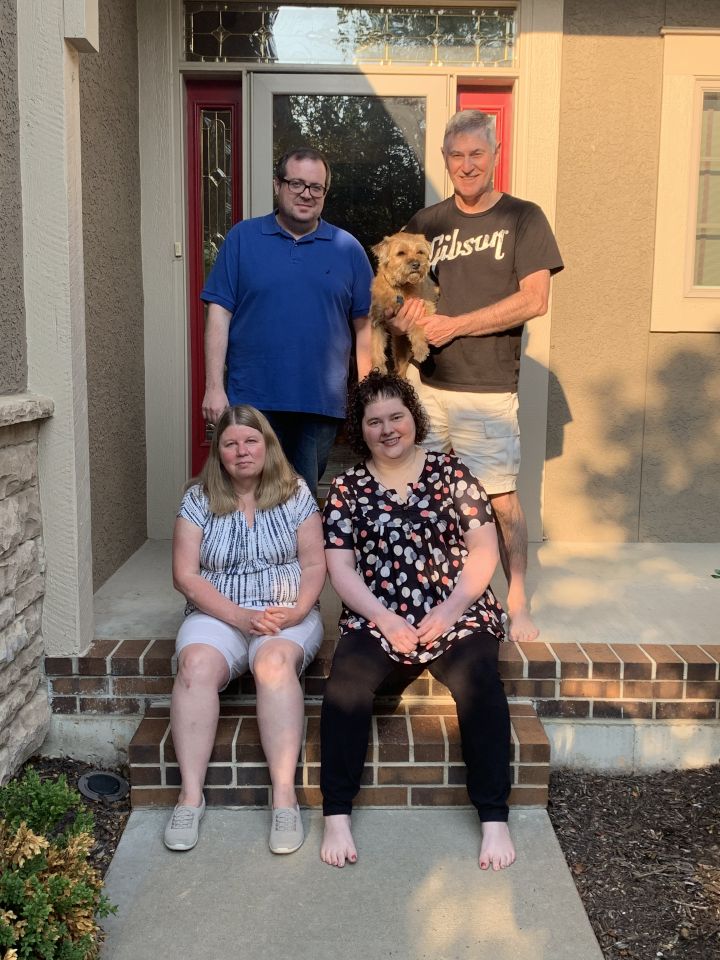 Stephanie's sister, mother, and father all recently moved just a couple of miles from us. Our decision to adopt lined up with Stephanie's parents' retirement plans, and their decision to move nearby has been a blessing. They are all eager for us to welcome a child into the family, and will be active supporters in the child's life. Since moving nearby, we've begun the tradition of weekly Friday and Saturday dinners.
Equally as eager for us to expand our family are Barry's three sisters and parents, who all live in Illinois. Two of Barry's sisters each have a kid of their own, and can't wait for Uncle Barry and Aunt Stephanie to introduce a cousin into the family. We all look forward to family trips between states for the family, and particularly the cousins, to stay involved in each other's' lives.
In addition to our immediate families, other extended family members, like Stephanie's granddad in Ohio and Barry's aunt in Idaho, have been active supporters of our adoption journey. We're very lucky to have so many supportive members of our family. The child will be loved and supported across the country by many who already cannot wait to meet them.
From Us to You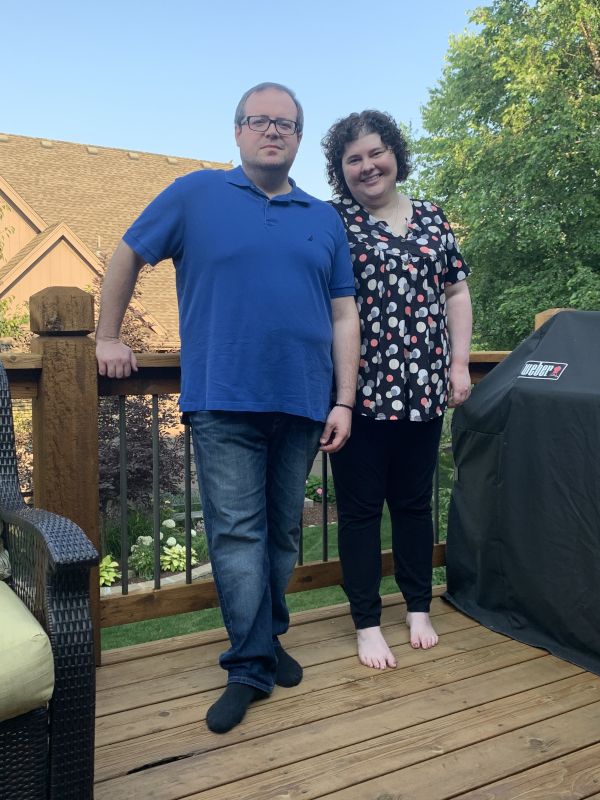 We're truly honored for your consideration and want you to know how much respect we have for you and your part of this journey of an open adoption. Open adoptions can't happen without communication, and that includes both the child knowing their own story, as well as the birth parents knowing about the child. We are committed to sending letters and pictures as the child grows up, and would love to discuss additional communications and visits throughout the child's life.
We also hope we've conveyed to you adequately our commitment to each other and adoption. We have been together 18 years, married 13, and have only grown to like and love each other more throughout that time. We are each others' best friends (don't tell the dogs), and cannot imagine raising a child without each other.
When we realized we'd both been wanting to explore adoption, everything felt right. We both knew this was how we wanted our family to grow, and every hour of research into the options and processes just reinforced how much we wanted this. And as we both find each other through American Adoptions, we are grateful that what we know is the best agency for us to work with was also the best agency to work with for you, too.
In most aspects of our lives, we are both where we need to be for a long, fun, and happy life. Our occupations are rewarding, our house and neighborhood are comfortable, and our community is filled with ample and diverse opportunities for culture, education, and recreation. Our pets are sweet and our friends and family are all kind, supportive people we're happy to have in our lives. But as nice as all of that is, getting to share those people, places, and experiences with a child, raising a child in this environment: this is what is missing from our family.
We are honored to have the chance to give all of this to a child, to raise them with these opportunities, knowing all of the love that brought them here. It's an honor to have you consider including you and your child as part of this journey. While we cannot know what brought you to adoption, you have our complete and total respect and admiration for making this selfless decision. If our paths end up coming together at this opportunity, you will know that the child will have a secure and loving home with abundant opportunities to thrive. Through our commitment to communication, you'll see them as they grow and live a life with love, support, and opportunity.
Stay well,
Barry & Stephanie
Favorites
Actor
Lee Dong Wook
Paul Rudd
Actress
Laura Dern
Jennifer Garner
Author
JM Coetzee
Richelle Mead
Book
The Best We Could Do by Thi Bui
Pride & Prejudice by Jane Austen
Cartoon
Space Ghost Coast-to-Coast
Winnie the Pooh
Childhood Memory
My dad's day-off routine of taking me to get McDonald's and an action figure
Sunday dinners with my extended family
Childhood Toy
Teenage Mutant Ninja Turtles
Curious George
Children's Book
Oh the Places You'll Go by Dr. Seuss
Moo! by David LaRochelle
City
Chicago, Illinois
Cambridge, England
Classic Movie
Blade Runner
Ferris Bueller's Day Off
Day of Week
Thursday
Friday
Dessert
Oreo cheesecake
Cherry cheesecake
Disney Movie
The Emperor's New Groove
The Little Mermaid
Dream Car
Jaguar I-PACE
Maserati
Dream Job
College president
Dog cuddler
Dream Vacation
Disney World's Animal Kingdom
Disney World with the whole family
Family Activity
Texting gifs to make each other laugh
Texting gifs to make each other laugh
Flower / Plant
Rhododendron
Sunflower
Form of Exercise
Peloton and riding my bike
Treadmill
Game
Apples to Apples
Boggle Master
Hobby
Learning songs on my guitar
Trying new restaurants
Holiday
Halloween
Halloween
Holiday Song
"This is Halloween"
"Carol of the Bells"
Holiday Tradition
Opening one present on Christmas Eve before bed
Listening to Alvin & the Chipmunks Christmas album with my grandpa
Ice Cream
Ben & Jerry's Phish Food
Moose tracks
Junk Food
Biscotti with my coffee
Chips and queso
Leisure Activity
Enjoying our front porch on cool days with warm coffee
Reading
Magazine
Journal of Higher Education
Vogue
Memory with a Child
Watching Stephanie calm down a lost child and help them find their parents while we were on vacation
Dancing with my little cousins at my wedding
Memory with Spouse
Seeing Stephanie in her wedding dress for the first time
Getting proposed to in Paris, France
Movie
Speed Racer
The Fast and The Furious - Fast Five
Movie Munchie
Nerds
Sour Patch Kids
Movie Quote
"Pull the lever Kronk! ... Wrong lever!" - The Emperor's New Groove
Movie Type
Science fiction
Comedic car heist
Musical
West Side Story
Rocketman
Musical Group
Deafheaven
Savage Garden
Olympic Event
Pairs figure skating
Anything Tara Lipinski and Johnny Weir are covering
Personal Hero
John Lewis
Michelle Obama
Quality about my Spouse
Her kindness, especially towards children
He's driven to accomplish everything he sets out to do
Restaurant
Kyoto, a Japanese hibachi and sushi restaurant near Kansas City
Meson Sabika - a Spanish tapas restaurant outside of Chicago
Sandwich
Jimmy John's veggie sandwich
BLT with extra crispy bacon
Shopping Store
The Nike store
Nordstrom, especially for shoes
Song
"Buffalo Stance" by Neneh Cherry
"Steal My Sunshine" by LEN
Sport to Play
Putt putt golf (which Stephanie always beats me at)
Softball
Sport to Watch
Hockey, especially during the Olympics
Dog agility
Sports Star
Lance Briggs, former Chicago Bear
Megan Rapinoe
Sports Team
Chicago White Sox
Los Angeles Dodgers
Subject in School
English
Physics
Thing to Cook
Grilled cheese with cheddar and American cheese
I make the world's best chocolate chip cookies from scratch
Time of Day
Late night, when things calm down
Late night
Tradition
Watching one really bad Hallmark Christmas movie every year
TV Show
Twin Peaks
Healer (Korean drama)
TV Show Character
Childe Wei from The Untamed
Type of Music
Indie rock
90s pop and chill house music
Vacation Spot
Paris, France
Cedar Point Amusement Park in Ohio
Video Game
Metal Gear Solid 2
The Sims
Get in Touch
Provide more information, so American Adoptions can connect you with this family.
---