1-800-ADOPTION
Thank you for viewing our profile
If you would like to learn more about us, please call 1-800-ADOPTION (2367846), fill out the form at the bottom of our on-line profile page, or email us at bp_information@americanadoptions.com.
To revisit our on-line profile page and view our profile video at American Adoptions, simply use your mobile phone to scan the QR code on the right. We are looking forward to hearing from you!
Adam & Sue
Thank you for taking the time to get to know us a bit better! We don't know how to start but by saying that considering adoption an exceptional, selfless act. We hope you feel supported and loved no matter where you are in your journey. We think you are truly exceptional.
About Us
Job
Engineer
Physician Assistant
Education
Bachelor's Degree in Civil Engineering
Master's Degree in Physician Assistant Studies
Relationship
Legally Married
Our Passions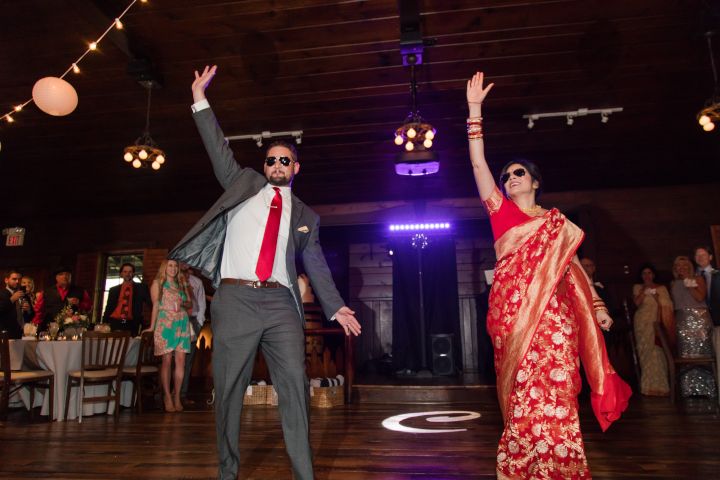 Adam loves cooking, playing golf, and volleyball. He was an all sport athlete growing up playing football, basketball, soccer, track and wrestling as well as many others in any spare time he had! Adam has always been the most loved uncle by his six nieces and nephews who we adore! He loves to teach what he has learned during his personal and professional career to ensure the knowledge he has gained is passed along.
Sue loves dancing, running, work out classes of any kind, traveling and reading. She was on multiple dance teams growing up. She claims Bollywood dancing may be still be her favorite dance! She also has spent most of her career caring for the tiniest and sickest infants in the neonatal intensive care unit.
We feel like we balance each other out and enjoy being active or just simply relaxing together! Adam will always be up for ice cream, kicking soccer balls in the backyard, and teaching life skills like how to change a tire or fix things around the house. Sue will always be up for cooking lessons at home, scheduling trips the zoo, and making sure bath time gets done every night. We feel like together we can give your child every opportunity to be the best they can be!
Qualities We Love, Admire and Respect in Each Other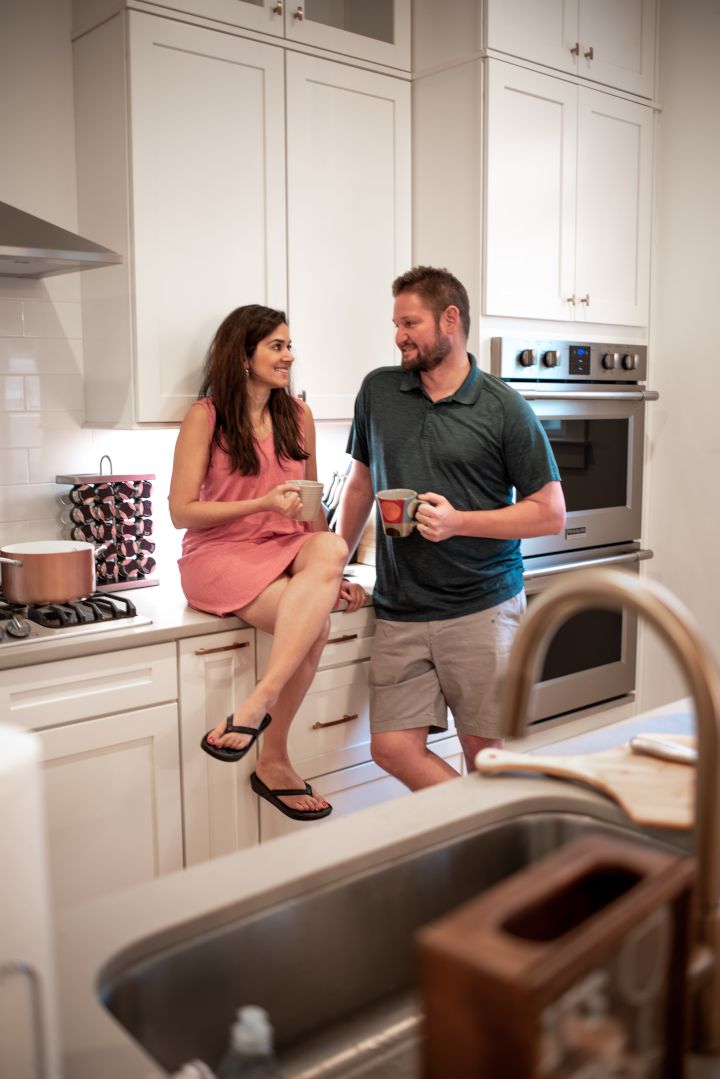 Adam About Sue: When I met Sue I knew right away that she was extremely caring and selfless. She has not and will never change, always putting others before herself. She has made me the man I am today with her motivation and I cannot wait to see the amazing mother she will become. In any situation we get into she is always thinking of how it will affect others. When she becomes a mother it will be no different in the way she cares.
Sue About Adam: Adam loves life!! There really is no other way to describe him. He is also good at every sport I can think of and has a heart of gold. He is glass half full and can make any situation better. He loves to mentor and teach and will lead any child into the path to become the best they can be. He is the best husband, friend, brother, son and uncle.
Our Cultural Heritage
Adam is Caucasian and Sue is Asian Indian. Adam has a Polish heritage from his father's side that is especially infused in our holiday meals. Sue is a first-generation American and her parents have been in the United States for over 40 years.
Our interracial family has taught us to be open minded and accepting of all cultures. We would provide a loving environment to any child we bring into our home. Our family, friends, and community are accepting of cultural diversity and a child would accepted as anyone else would.
We will give every opportunity to our child to grow into the best they can be. We are excited to adopt a child and integrate both of our cultures into their lifestyle.
Photos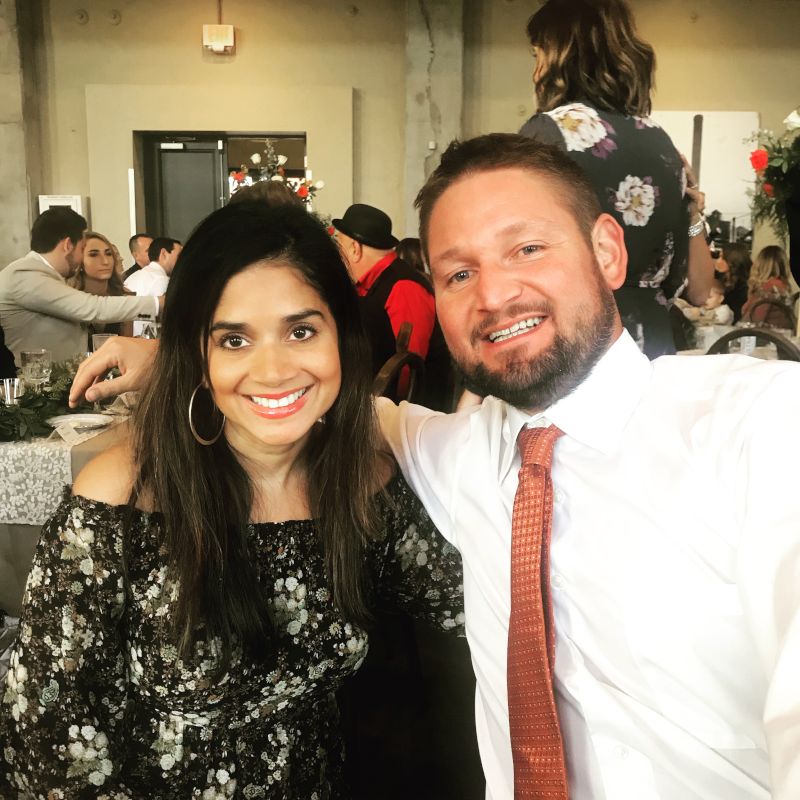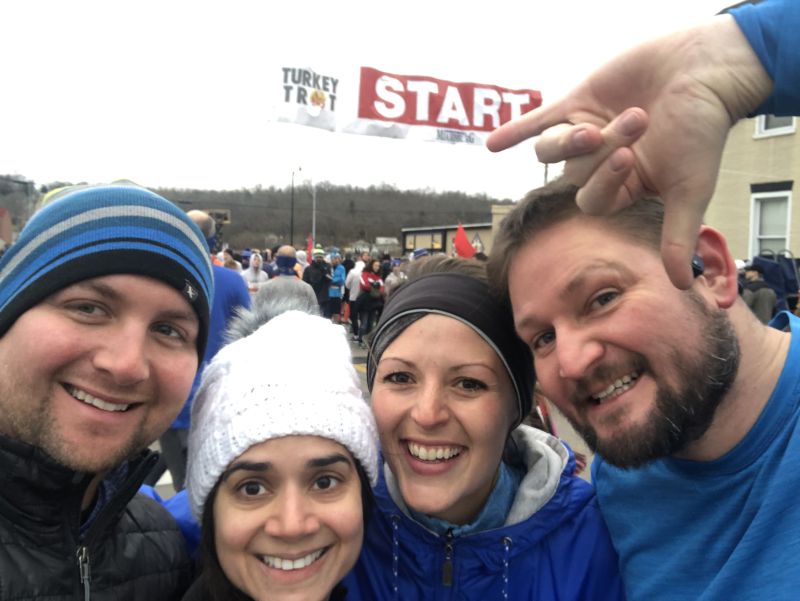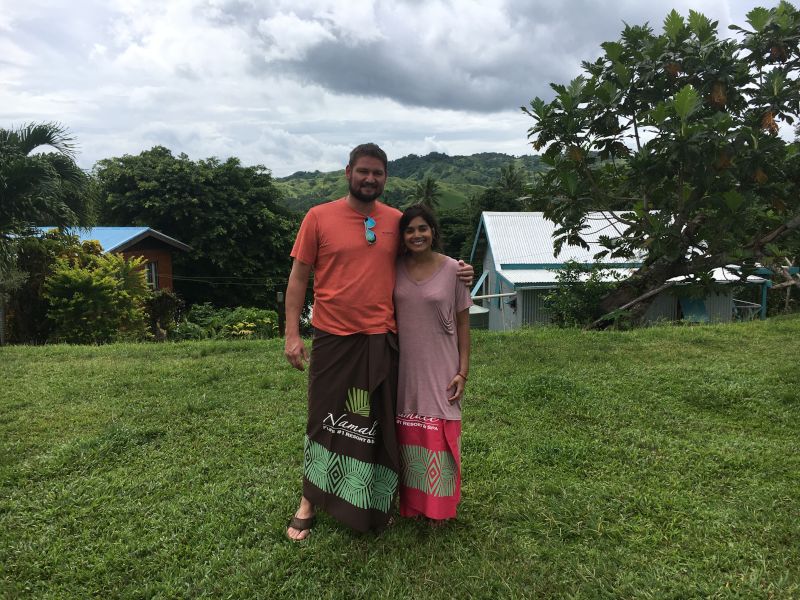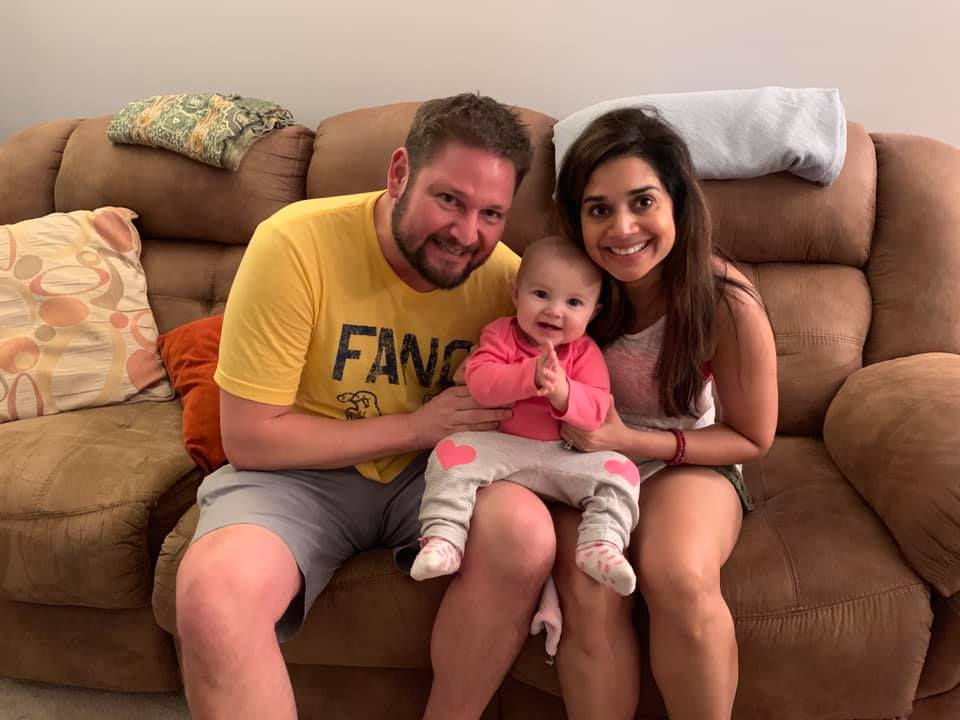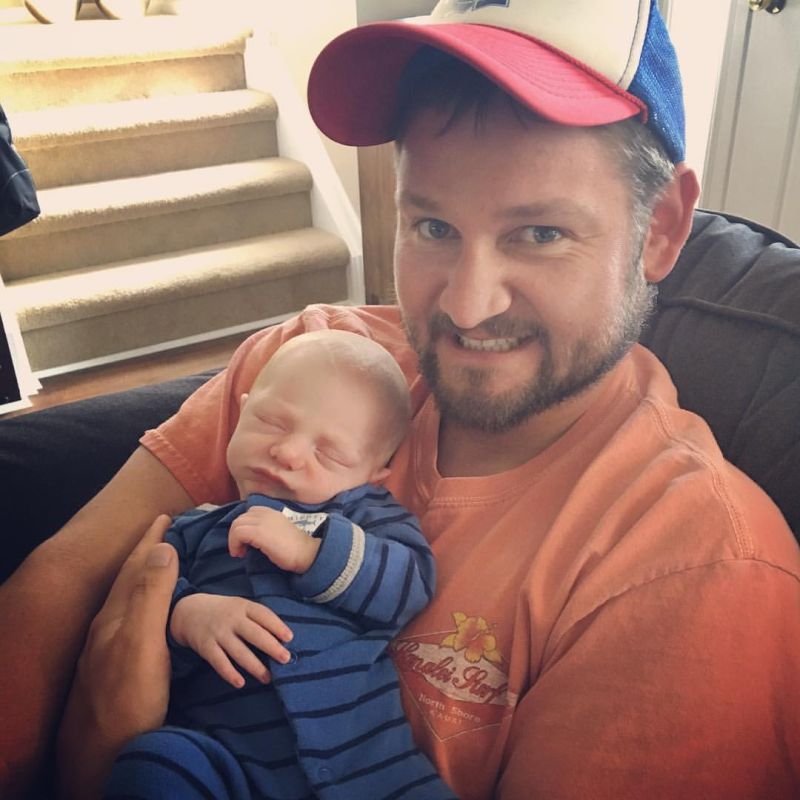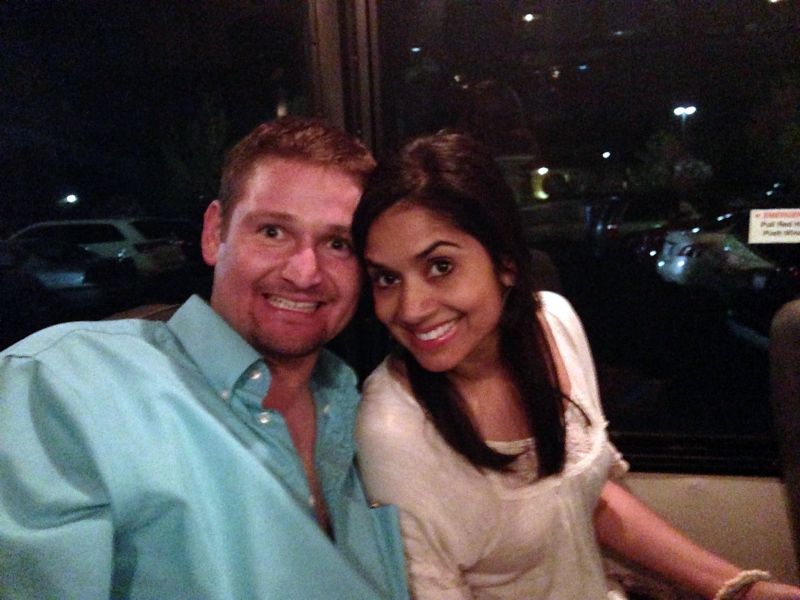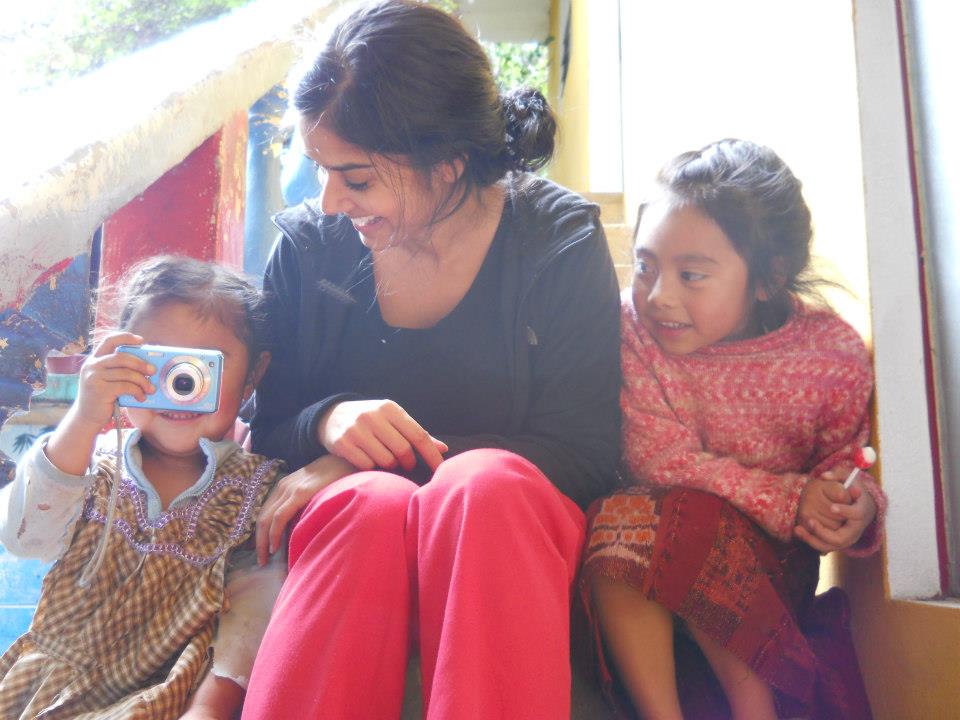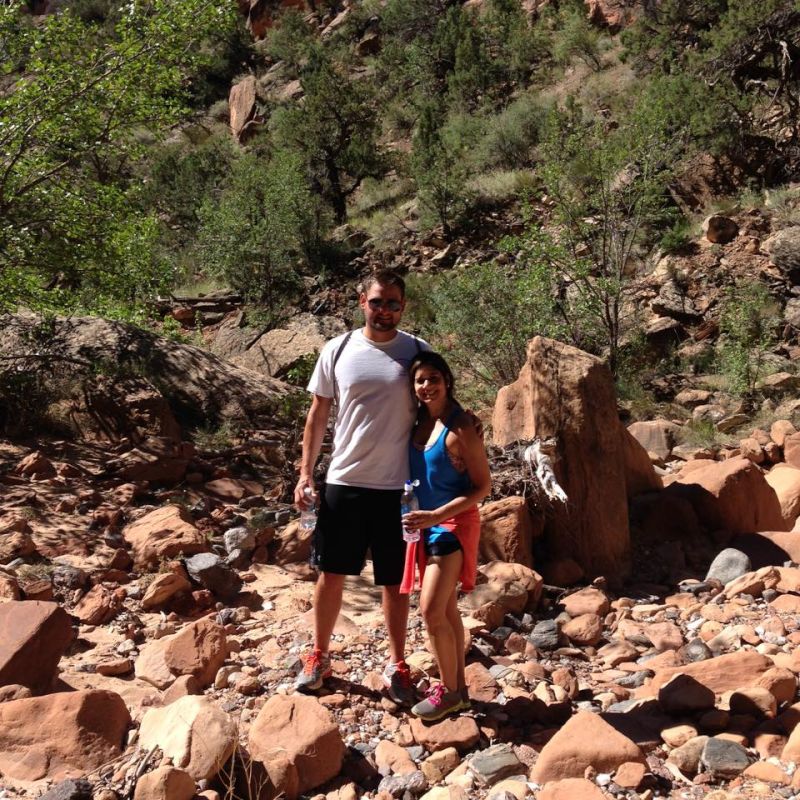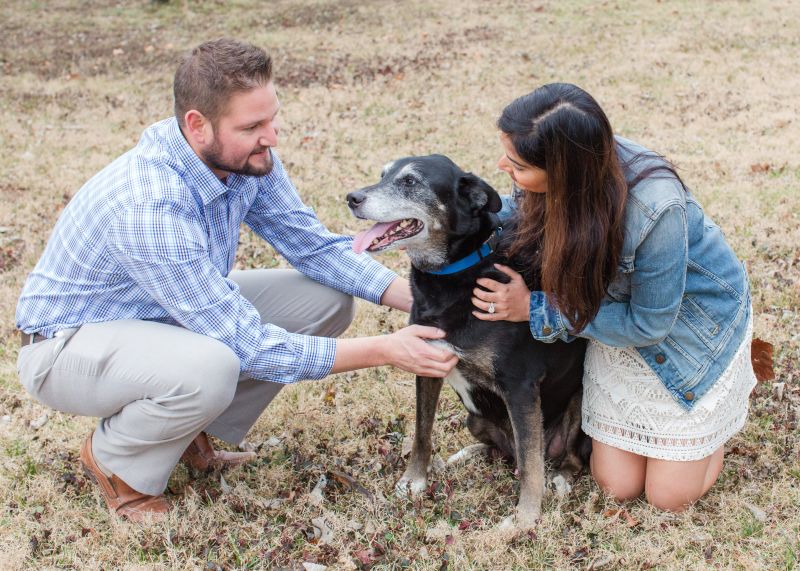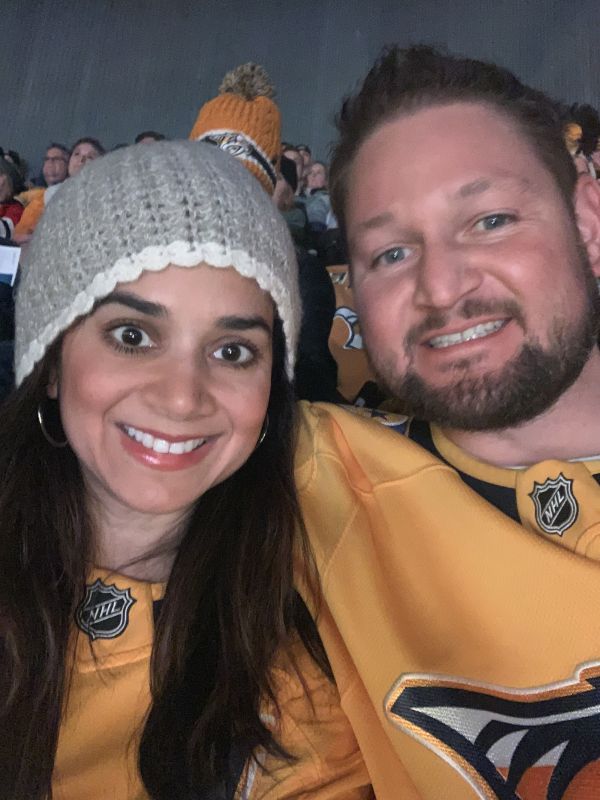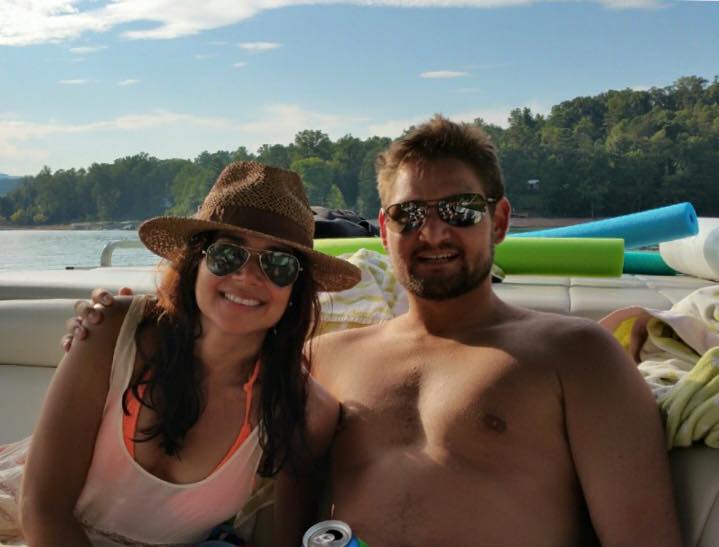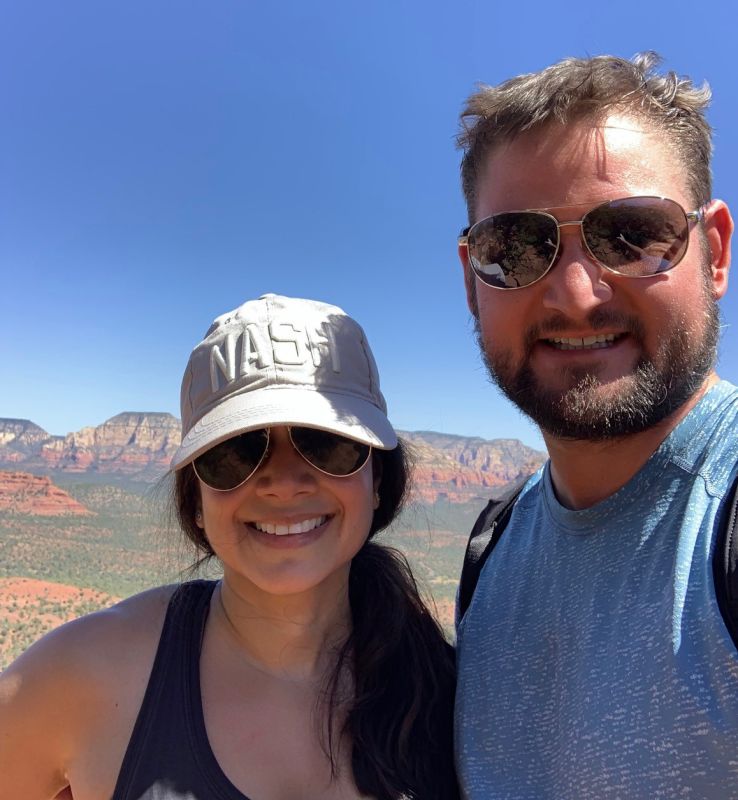 ×
1 / 12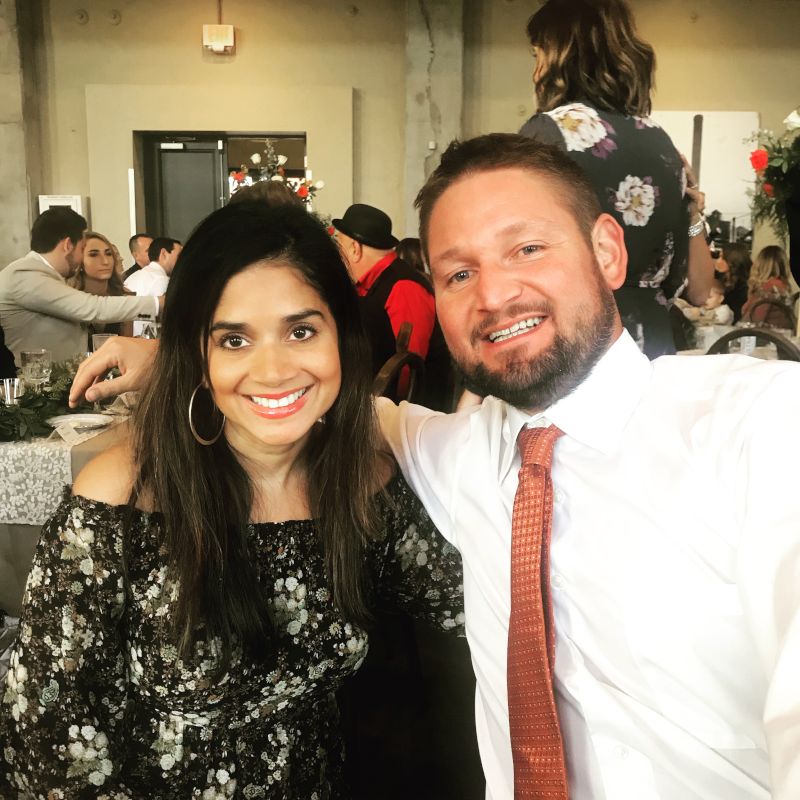 2 / 12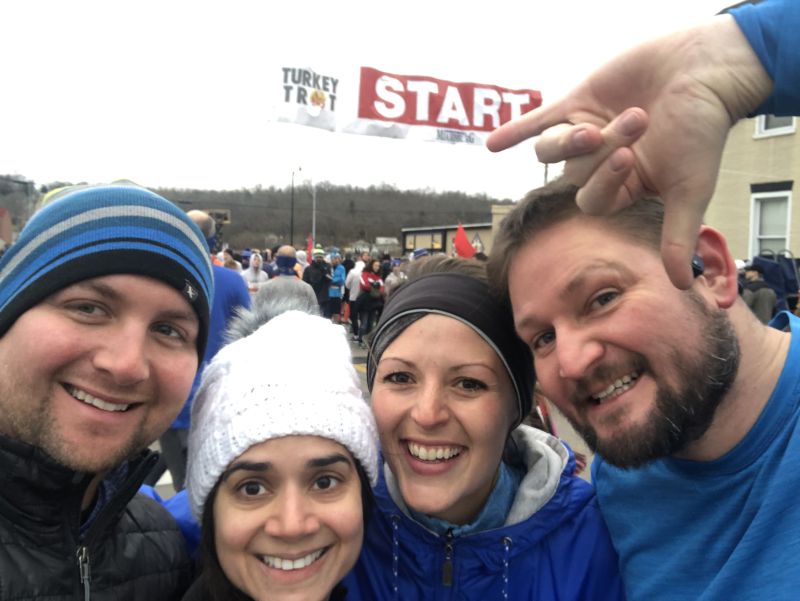 3 / 12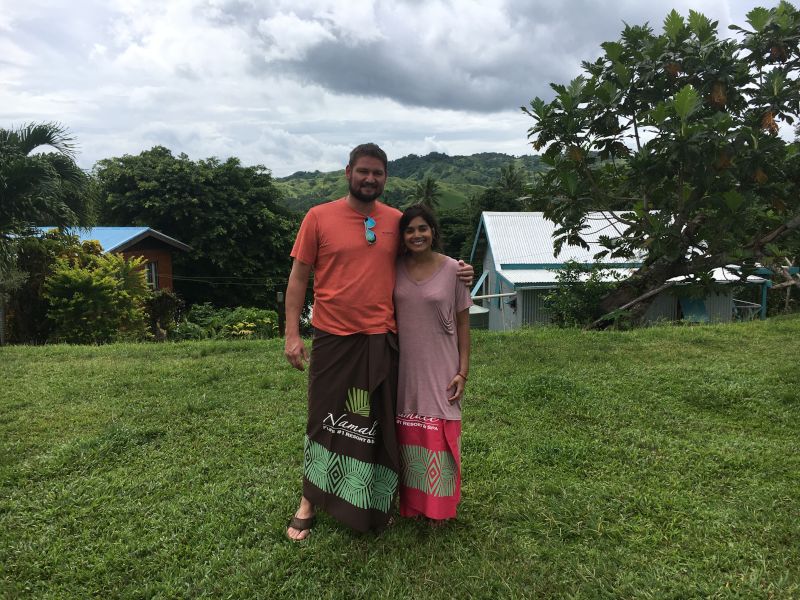 4 / 12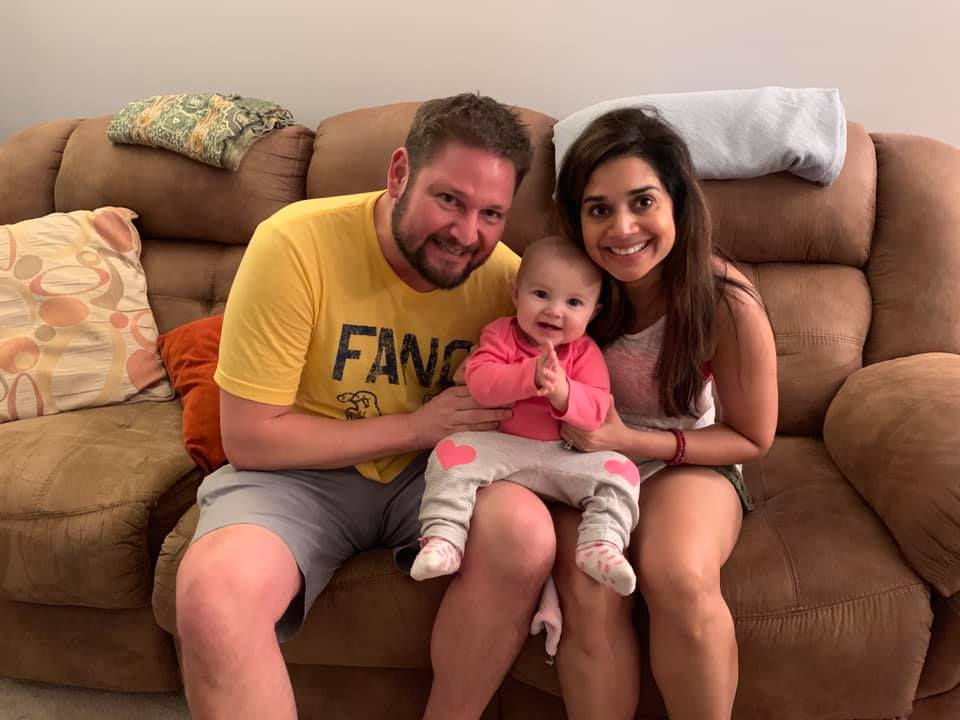 5 / 12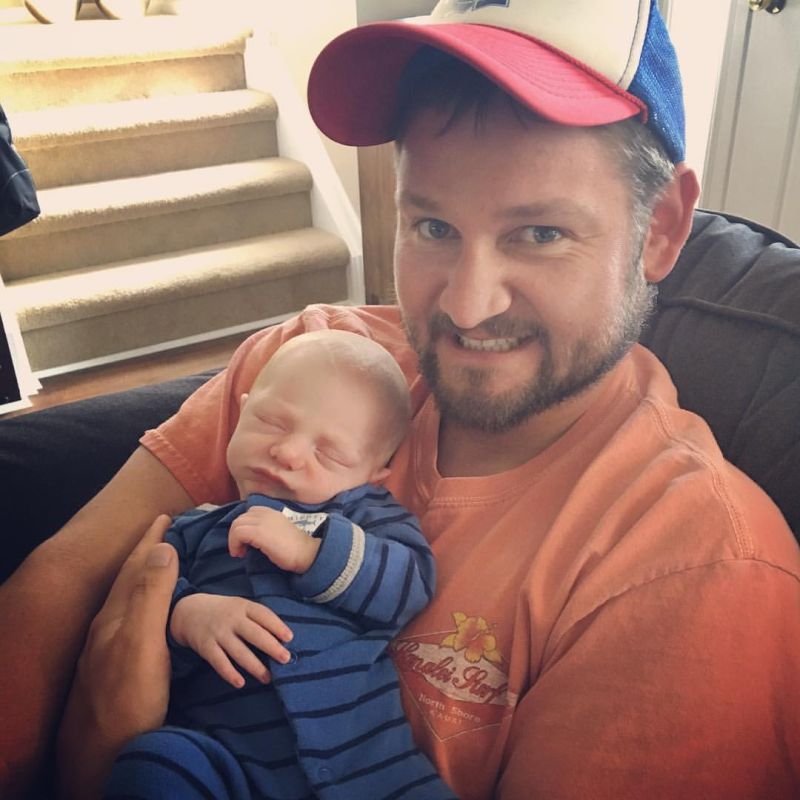 6 / 12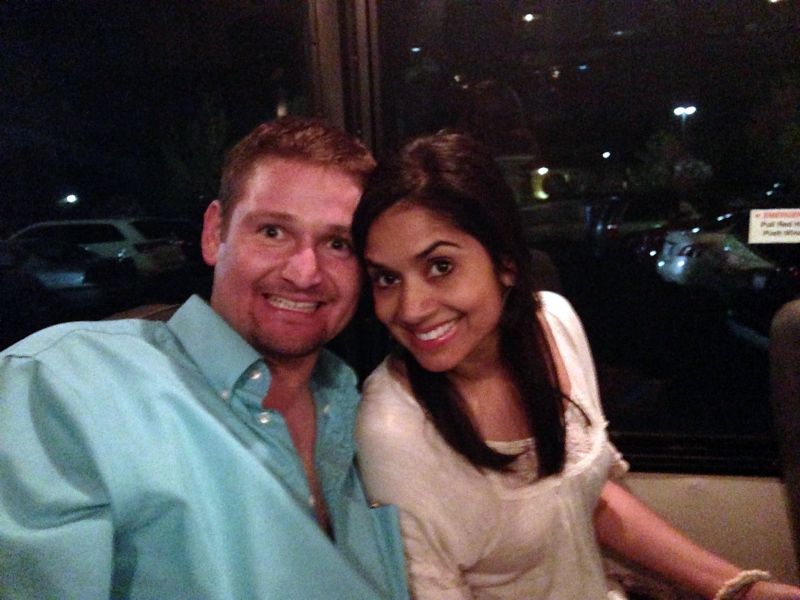 7 / 12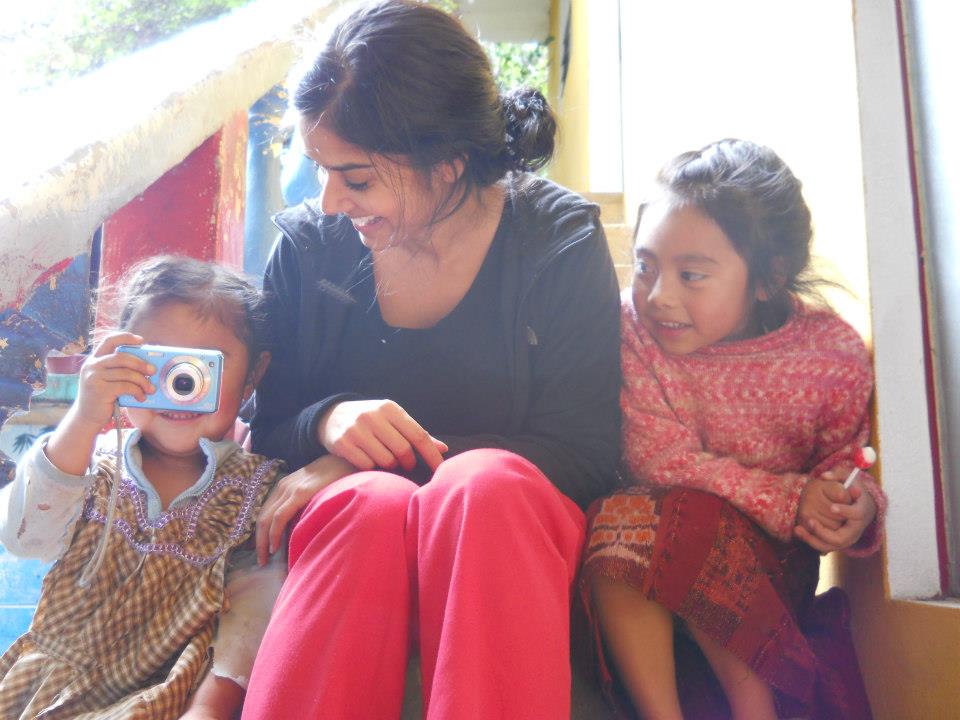 8 / 12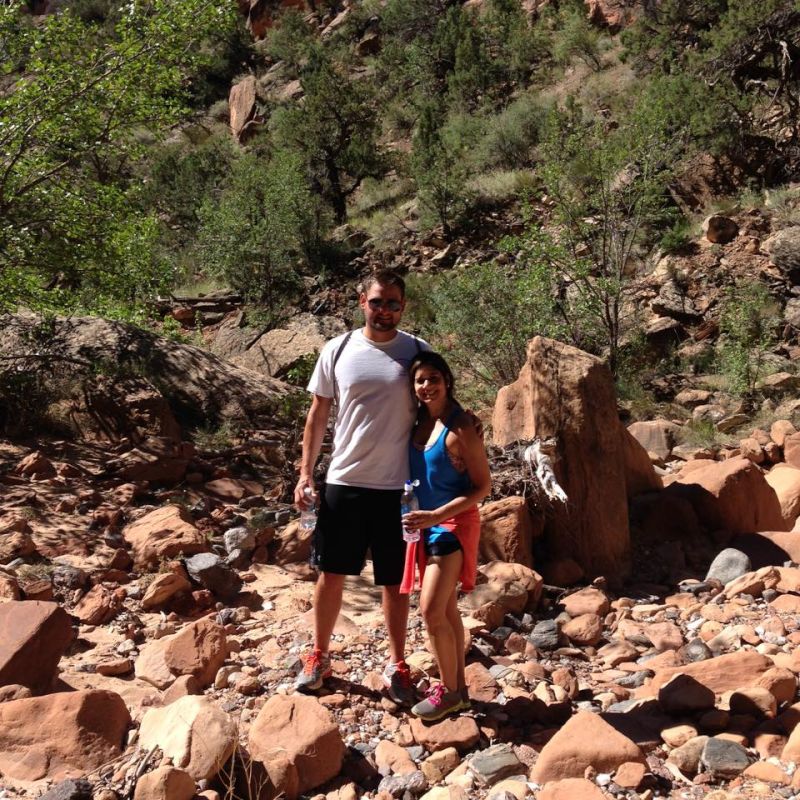 9 / 12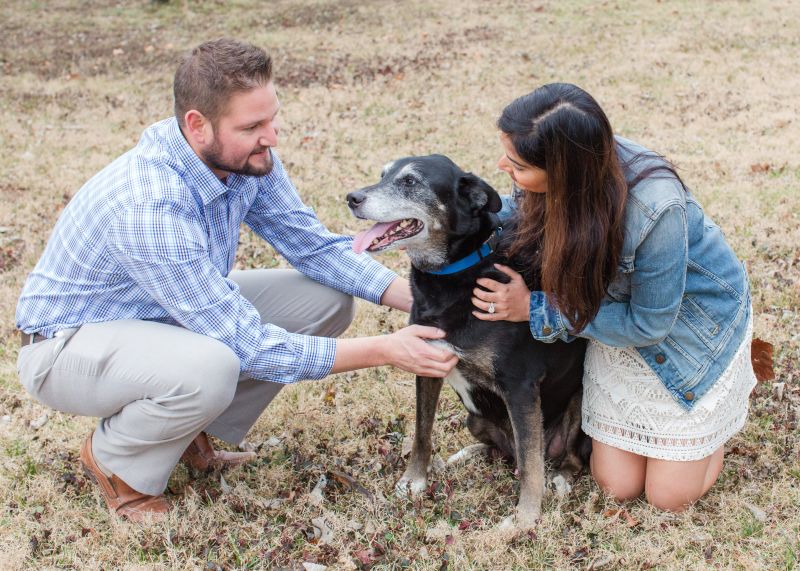 10 / 12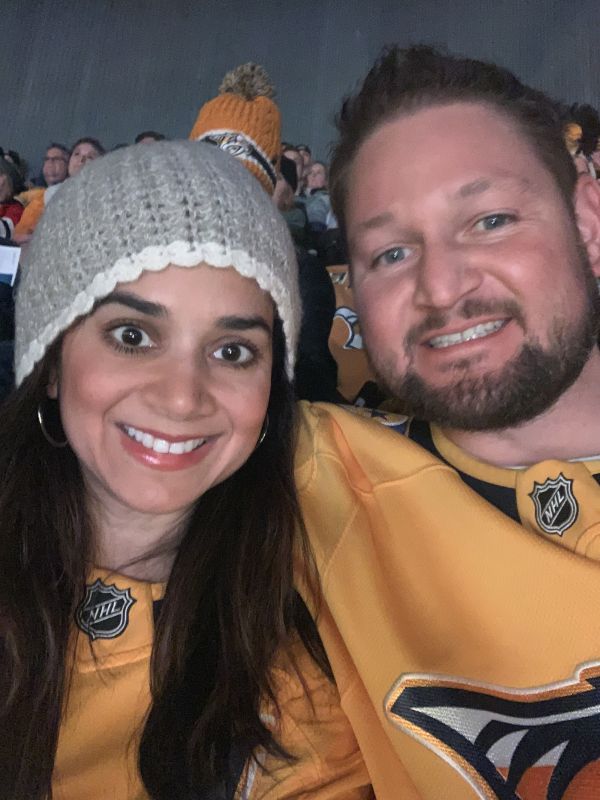 11 / 12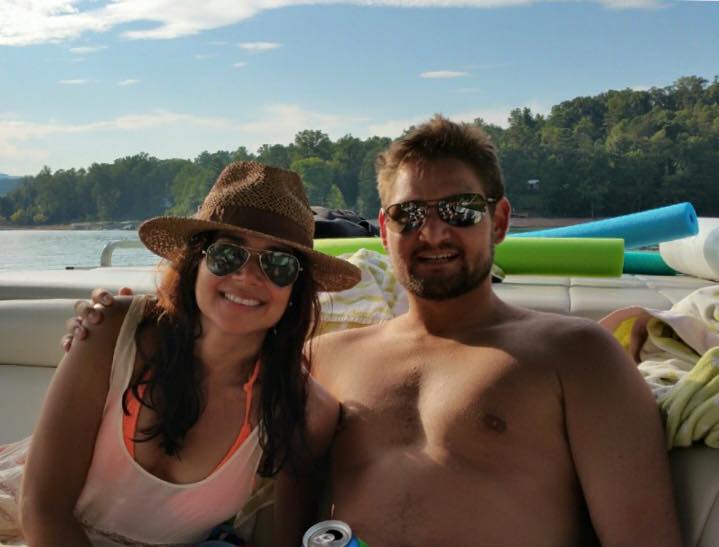 12 / 12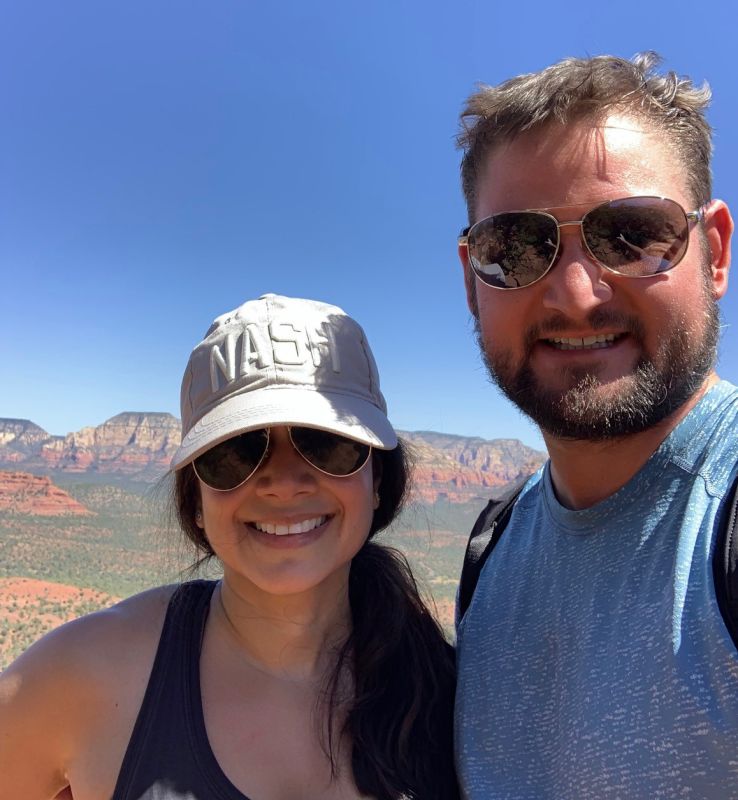 ❮
❯
Our House and Neighborhood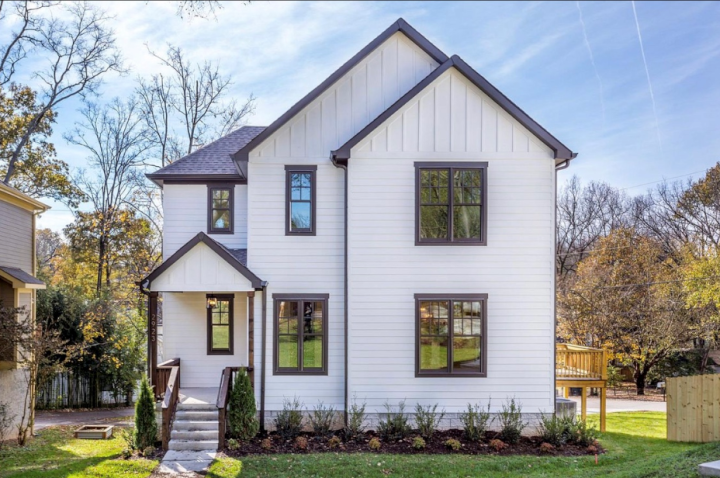 Our home is 3,000 square feet with four bedrooms, 4½ bathrooms, and plenty of space to play. We love our bonus room downstairs which we will turn into a play room. We also have a fenced backyard which will be the location of plenty of memories to come!
Our neighborhood is very diverse and is made up of families with children, college students, and older couples, too! Our immediate neighbors have three young kids who we love and envision growing with our future child.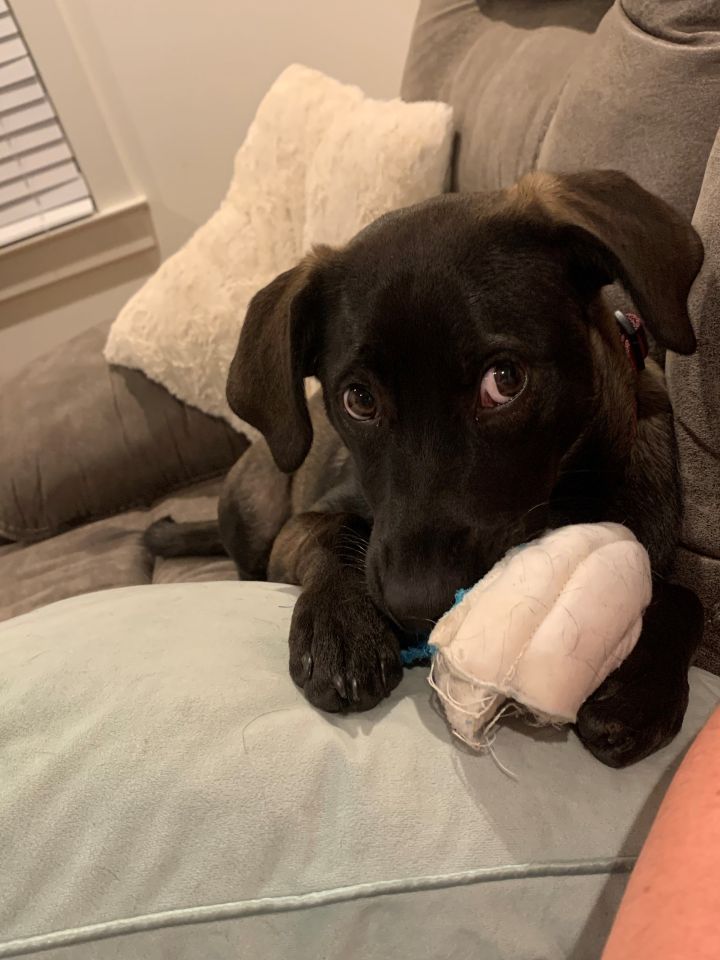 Our community is amazing and we cannot wait to raise a family here. Our elementary school is rated in the top five public schools in the county. Our home is located just outside of the downtown area with access to various parks, nature preserves, libraries, the zoo, the science center and near the airport. We are also near hospitals, colleges and shopping (which makes our area very diverse), but it is just a quick commute to get out of the city scene and into nature.
Outside of the music scene, Nashville has many events each year including major sporting events, races, art festivals, and carnivals to name a few.
Our Extended Families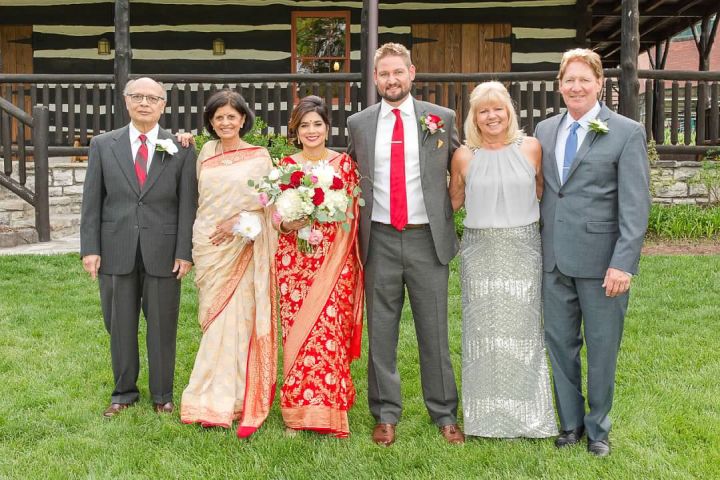 We cannot wait to tell you about our families!
Most of Adam's family lives in Ohio in what is known by the family as "The Compound." It began with just his grandparents, but as aunts, uncles and Adam's parents developed the nearby area, they had a utopia of their own with their cousins. Flag football is still played every Thanksgiving and adult and child Easter egg hunts with pierogis happen every spring. Christmas takes on a life of its own with a cousin who plays Santa and lots of aunts/uncles, and cousins everywhere (100 strong on Adams side)!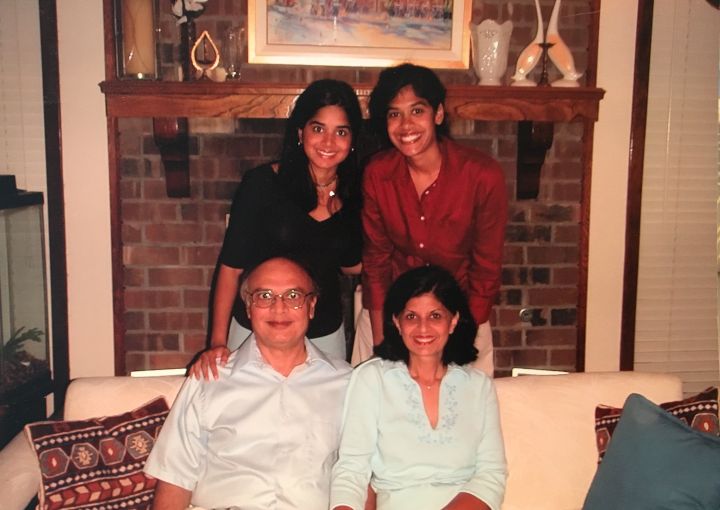 Sue's parents live in Mississippi and her sister in Portland, Oregon-one of their favorite places to visit! Sue has extended family all over the United States as well as India making traveling so fun and with places to stay. Sue has shared with Adam some of her family traditions such as the Festival of Lights and Holi (the celebration of spring)- which basically will allow Sue to smear colorful paint and throw colorful powder all over Adam's face!
Our families are very supportive of our decision to adopt and are very excited!
From Us to You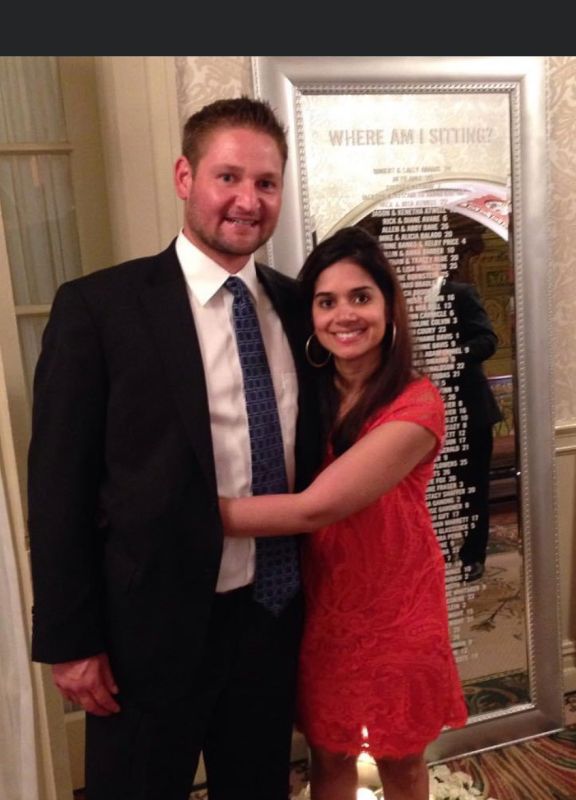 Thank you for taking the time to get to know us a bit better. We don't even know where to start but by saying what you are considering doing is incredible and such an unselfish act. We hope that you feel supported and loved no matter where you are in your journey.
We met 7+ years ago in Lexington, Kentucky through a mutual friend. We initially bonded over our love of college football but as we got to know each other it was so much more than we could have imagined. We have now been married for over four years and are settled down in Tennessee. We love traveling, trying new food, hiking, the beach, and our recent dog named Blue (another will soon be here)!
Adam is from Springboro, Ohio and has a large family who he is very close with. He is one of five children and his dad is one of 12! He has six nieces and nephews and they will tell you he is the favorite uncle! While Adam is very competitive having so many siblings, honestly it has made him a more driven person. He grew up playing all sports and will tell you football is his favorite. Adam went to The University of Tennessee for his degree in Civil Engineering and lived in Knoxville for 10 years before he moved to Lexington meeting Sue.
Sue is from Clinton, Mississippi and people know when she talks that she was definitely raised in the South with her accent! Sue went to the University of Alabama for undergrad and Medical University of South Carolina for Physician Assistant School and has worked in the Neonatal Intensive Care unit for over 10 years and can't imagine doing anything else! She would say her all-time favorite thing has been her medical mission work with children in South America. Sue's parents are from India and she is first generation American.
We started our journey to become parents years ago and knew, based on several relative's experience with adoption, that becoming parents through adoption was not only a wonderful way to build our family, but a way to meet and invite you, as our birth mom, into our family as well! We've dreamed of becoming parents for a long time and would love nothing more than for a little one to call us mom and dad. No matter how difficult our journey has been throughout the years to become parents, it does not compare to yours. We know how selfless and difficult your decision is. We want you to know how much we honor, respect and admire you. We don't know you yet, but if you would allow us the opportunity, we would sure like to get to know you and create a family with your help.
While we are not perfect people, we will always do our best and put your child's needs first as we have with each other, our families, and friends throughout our lives. We promise to be your child's biggest cheerleader, shoulder to cry on, protector and advocate. Your child will see the oceans, lakes, mountains, and everything in between. They will dance in the kitchen, swim to the deep end of the swimming pool, and be enabled to pursue their dreams with our full support. There will always be birthday pancakes covered in sprinkles and whipped cream, bicycles around the cul-de-sac and a soft comfy bed. Our promise to you is your child will be loved forever and always. Your child will ALWAYS know you and we would love to share their adventures and life with you through pictures, letters, emails, videos and telephone calls. Thank you for considering us as potential parents.
Adam & Sue
Favorites
Actor
Morgan Freeman
Kevin Costner
Actress
Angelina Jolie
Sandra Bullock
Animal
Tyrannasuarus Rex
Dog
Candy Bar
Reeces Peanut Butter Cups
Three Musketeers
Cartoon
Bugs Bunny
Duck Tales
Childhood Memory
8th Grade Ski Trip to Montana/Yellowstone
Eating happy meals at McDonalds and getting excited about the toy
Childhood Toy
Foo Foo the Bear
Snowball
Children's Book
Go Dog Go!
Ferdinand
City
Knoxville
San Francisco
Classic Movie
Jurassic Park
Casablanca
Day of Week
Saturday
Friday
Dessert
Cookie Dough Ice cream
Tiramasu
Disney Movie
The Rescuers Down Under
Aladdin
Dream Car
60's Chevelle
Bug
Dream Vacation
Swiss Alps
Fiji
Family Activity
Hiking
Game night
Flower / Plant
Dogwood
Daisies
Form of Exercise
Running
Running
Game
Monopoly
Scattegories
Holiday
Christmas
St Patricks Day
Holiday Song
Happy Christmas (War is Over)
Christmas Canon
Holiday Tradition
Easter Egg Hunt at Grandmas
Chinese for Thanksgiving
Ice Cream
Cookie Dough
Vanilla
Junk Food
Doritos
Chee tos
Leisure Activity
Running
Reading
Magazine
Sports Illustrated
SELF
Memory with a Child
Niece Gabby Sleepover when Brother was in route to move to Orlando
Playing soccer with all the children in Ecuador on my mission trips
Memory with Spouse
Fiji Honeymoon
Our wedding
Movie
Tommy Boy
The Blind Side
Movie Munchie
Popcorn
Junior Mints
Movie Quote
I'll be you Huckleberry - Tombstone
Just keep swimming- Finding Nemo 2003
Movie Type
Science Fiction
Romantic comedy
Musical
The Lion King
Les Miserables
Musical Group
The Beatles
TomPetty and the Heartbreakers
Nursery Rhyme
Itsy Bitsy Spider
Wheels on the Bus
Olympic Event
Downhill Skiing
Sledding
Personal Hero
Dad
Helen Keller
Play
Julius Ceasar
A Midsummers Night Dream
Poet
Shakespear
Robert Frost
Quality about my Spouse
Selflessness
Kind
Quote
Just Keep Swimming -Finding Nemo 2003
Restaurant
Roosters
Sperry's
Sandwich
Turkey and Bacon
Turkey
Scripture
"I can do everything through him who gives me strength." Philipians 4:13
Shopping Store
REI
Anthropologie
Song
Wonderwall - Oasis
Free Fallin- Tom Petty
Sport to Play
Football
Track
Sport to Watch
Football
Football
Sports Star
Peyton Manning
Usain Bolt
Sports Team
Cleveland Browns
Alabama
Subject in School
Math
Science
Thing to Cook
Steaks
Popcorn
Time of Day
Evening
Afternoon
Tradition
Easter Egg Hunt
Sunday Dinner
TV Show
Seinfeld
Yellowstone
TV Show Character
George Costanza
Carrie Bradshaw
Type of Music
Classic Rock/Classic Country
Pop
Vacation Spot
Vail Colorado
Beach
Video Game
Mario Cart - N64
Mario Brothers - I don't believe I ever captured the princess :)!