1-800-ADOPTION
Thank you for viewing our profile
If you would like to learn more about us, please call 1-800-ADOPTION (2367846), fill out the form at the bottom of our on-line profile page, or email us at bp_information@americanadoptions.com.
To revisit our on-line profile page and view our profile video at American Adoptions, simply use your mobile phone to scan the QR code on the right. We are looking forward to hearing from you!
Peter & Becky
Adopting our son was the best thing that ever happened to us, and because we can't naturally conceive, we are so thrilled and grateful to try this again to grow our family. We know beyond a shadow of a doubt that we would adore any baby from any background because we've already experienced that love once. Please consider trusting us with this precious responsibility, it's impossible to express what it would mean to our family.
About Us
Job
Program Manager
Manager of Technical Account Management
Education
Bachelor's Degree in Russian Language & Literature
Bachelor's Degree in English Language
Relationship
Legally Married
Adoption in Our Lives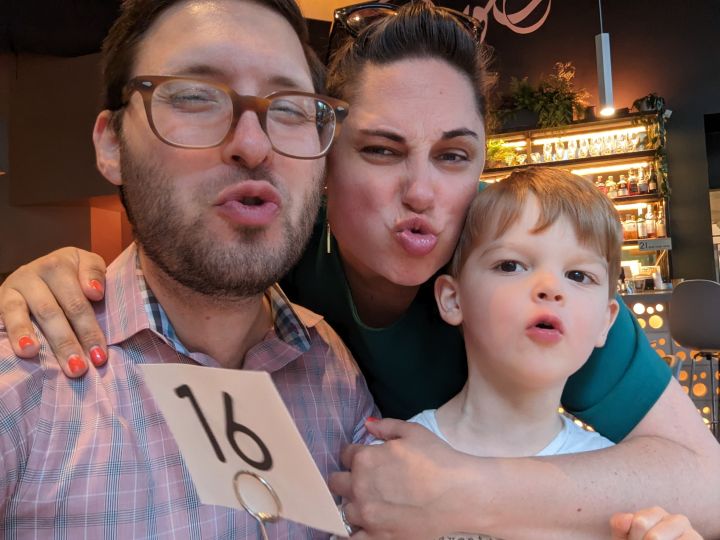 Becky has known since she was 12 that it would not only be difficult, but also dangerous for her to biologically have children. So, ever since she was old enough to seriously consider the future, adoption was front and center as the most natural way to become a mother. When we first met, adoption was one of the first serious discussions that led to a lifetime relationship- Peter was just as eager as Becky was to adopt!
We believe in our bones that blood is not the only way to make a family, and we have lived through how beautiful adoption is with the birth of our first son, Theodore. It was honestly the best experience in our lives and truly humbling to witness how much love goes into making the decision to find the best parents possible for a baby, no matter who that might be. We're proud that we get to form our family this way, and celebrate how souls from any background, race, or location can come together and deeply love each other.
Cultural Diversity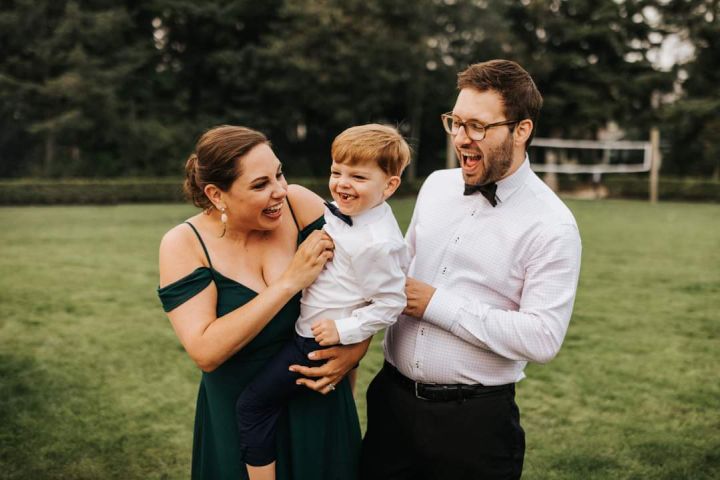 We are wholly open to love and parent a baby of any racial background, and truly celebrate the beauty of what makes us different and also the same. To help prepare for the possibility of adopting a baby of a different race, we have taken some trainings and did a lot of soul searching on how to be the best parents we could possibly be. As white adults, we recognize there is a still a ways to go but we commit doing the work to authentically love, nurture, and parent any child. We thought a lot about our child's identify and existing in the world we live in, and are here for difficult and real conversations.
We will take responsibility to engage with aspects of their background in everyday ways to celebrate who they are and encourage them to own their identity, whether that is surrounding them with role models they can relate to, connect them to their cultural history, and connect to their community. Most importantly, being a good parent means doing everything possible to put ourselves in the our child's shoes and meet them where they are. There would be many difficult conversations and situations that need to be faced honestly and humbly, but we will take that responsibility. We think that diversity ultimately strengthens a family by giving it depth and soul.
Our Passions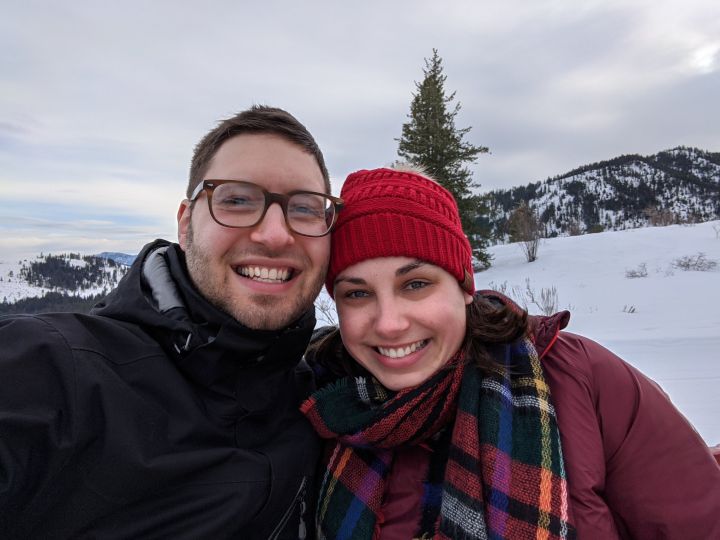 As a couple, we enjoy a wide variety of pastimes. Our #1 hobby is definitely food- we absolutely love cooking, baking, or sampling some fun new dish at a restaurant. A perfect Sunday usually involves Becky rummaging around in the fridge to put a pot of soup on the stove (with Theo's help "stirring" under supervision) and Peter rustling up a loaf of sourdough bread. It's very easy to see a little one joining our crew with chocolate chip cookie smears all over their little face.
We also love to travel- a favorite was Bali, Indonesia for our honeymoon and had a spectacular time scuba diving, eating local food (suckling pig and peanut sauce fried noodles were a fave, but the fresh fruit was also amazing), and meeting some monkeys up close and personal. We just took Theo to Hawaii and he was like a happy little turtle, wriggling on his belly in the sand.
We also try and incorporate fitness and the outdoors into our everyday life. Becky runs and does spin classes and Peter fences and bikes. Together, we love to hike and camp and are lucky to live in a spectacular region in the country with plenty of mountains and water and trees to keep anyone hungry to explore more. Closer to home, we also garden both flowers (lavender, daisies, lilacs, etc.) and vegetables (kale, tomatoes, herbs, squash, strawberries) which is a great kiddo activity.
Photos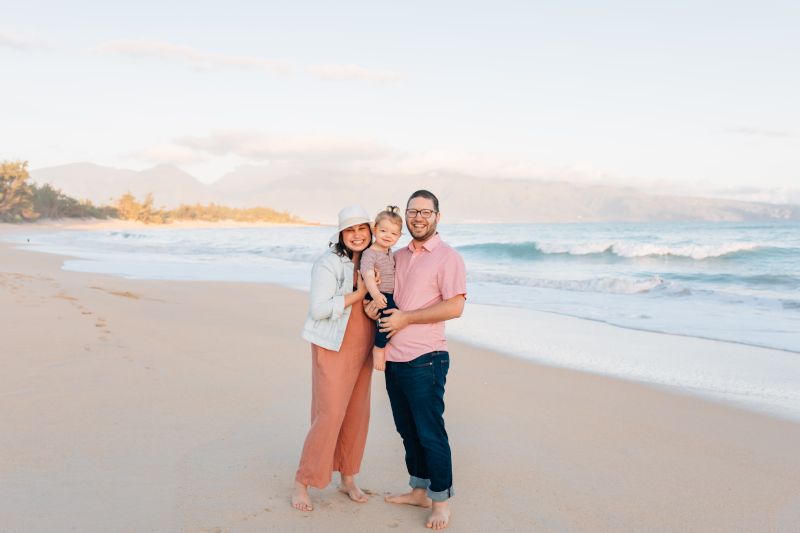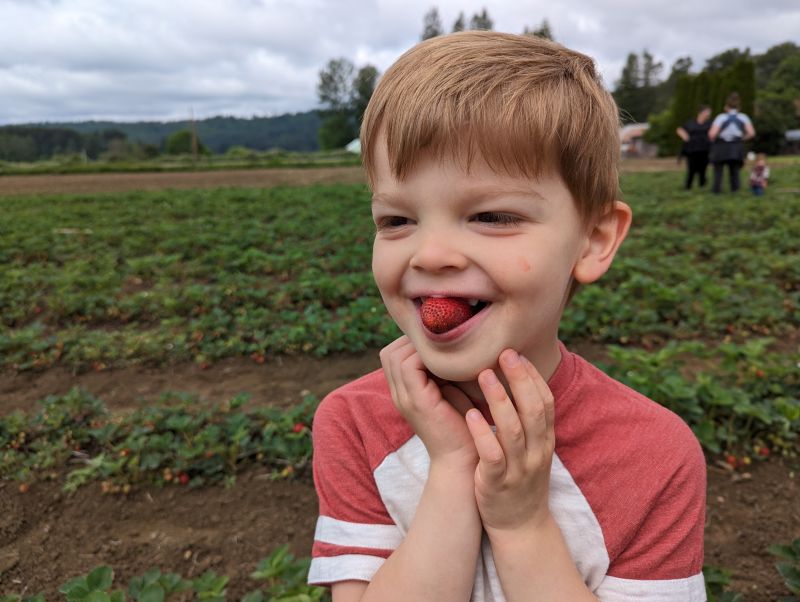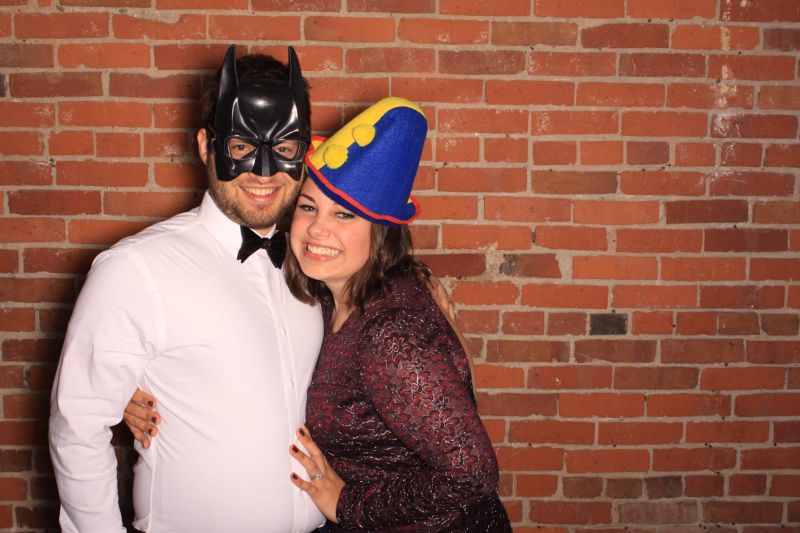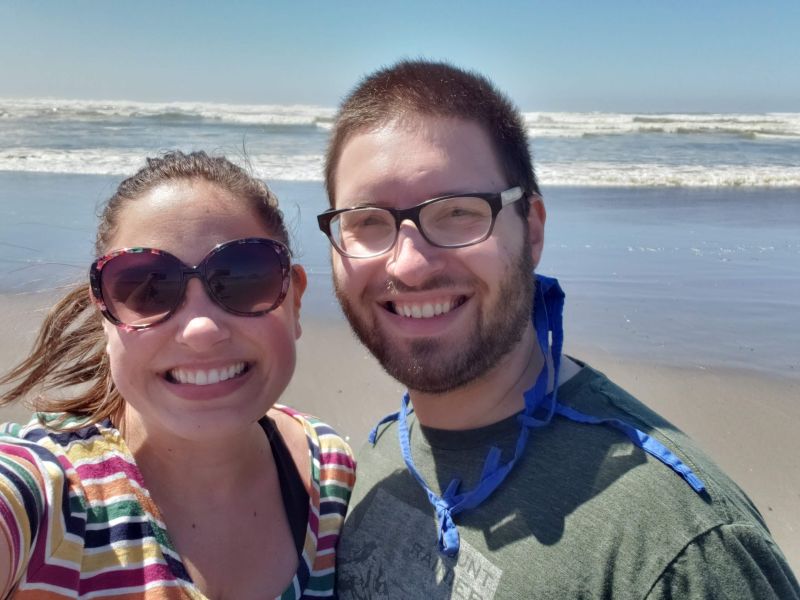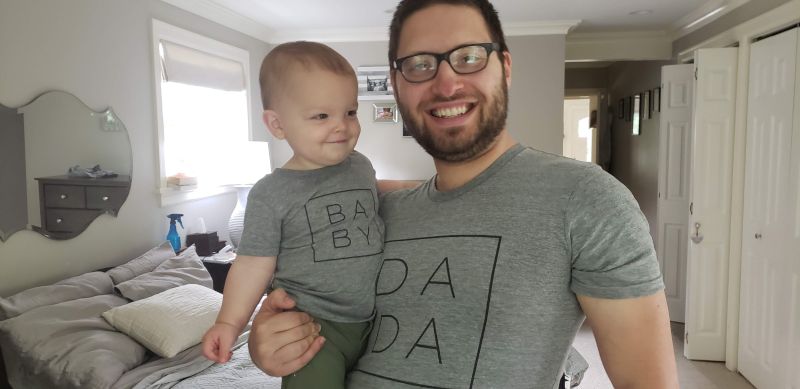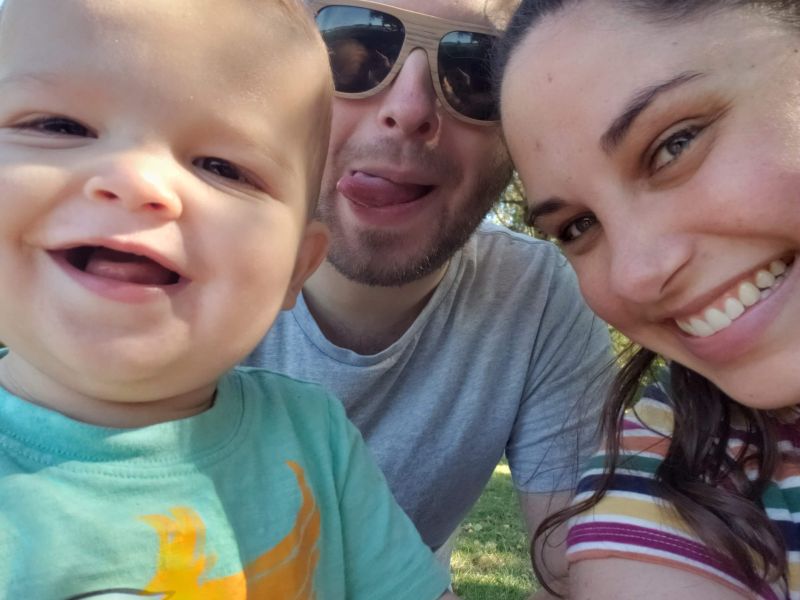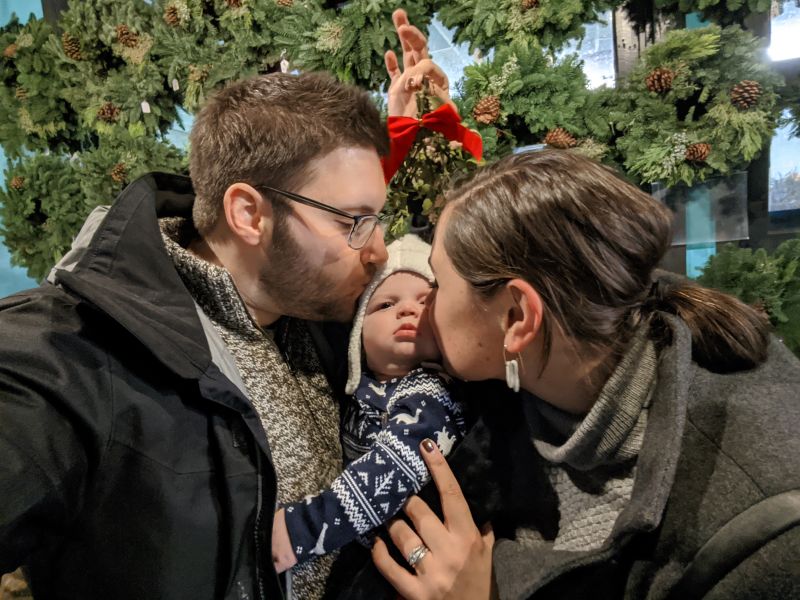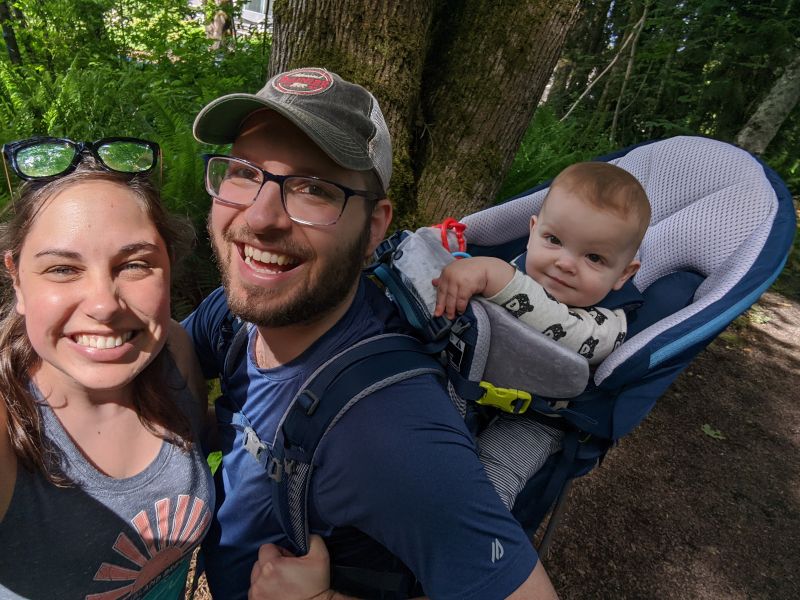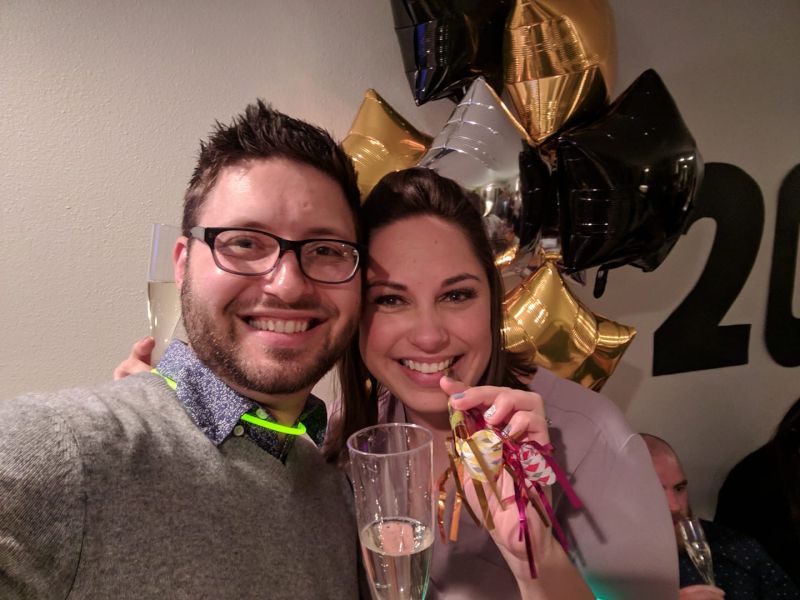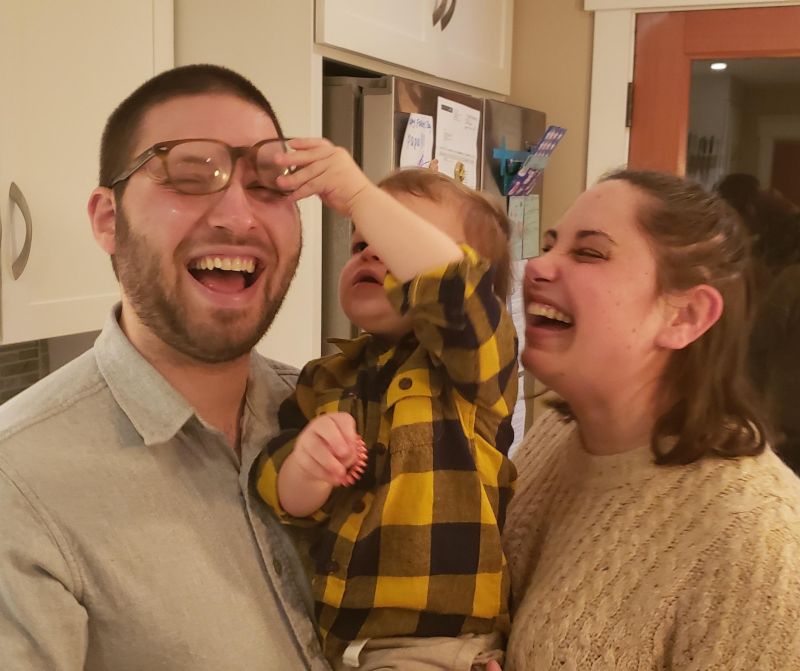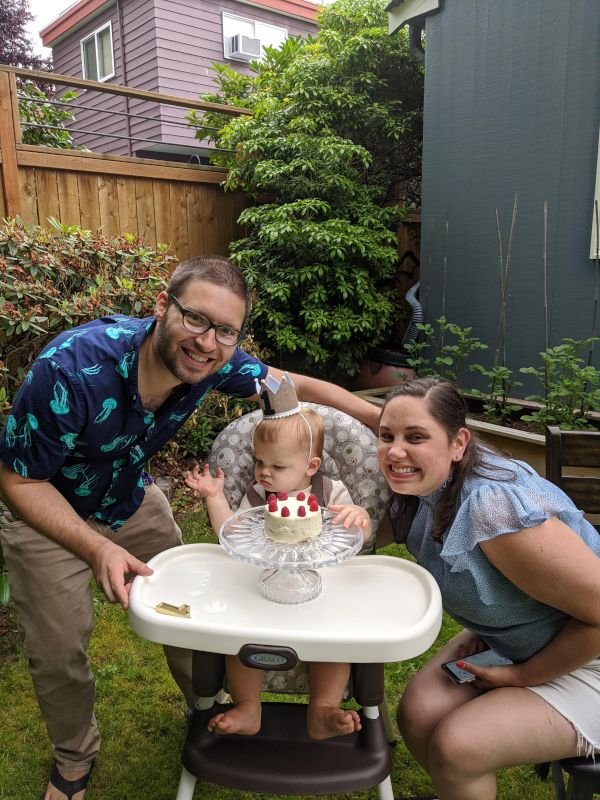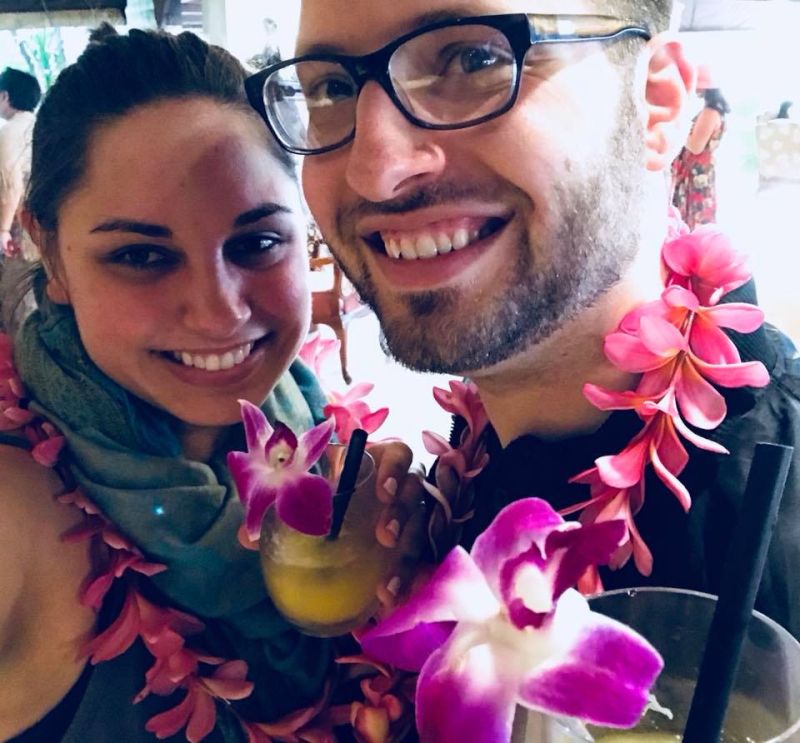 ×
1 / 12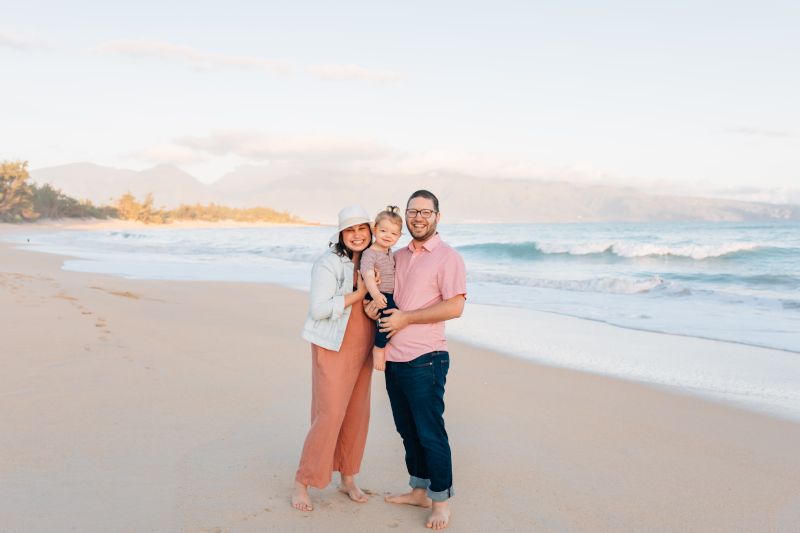 2 / 12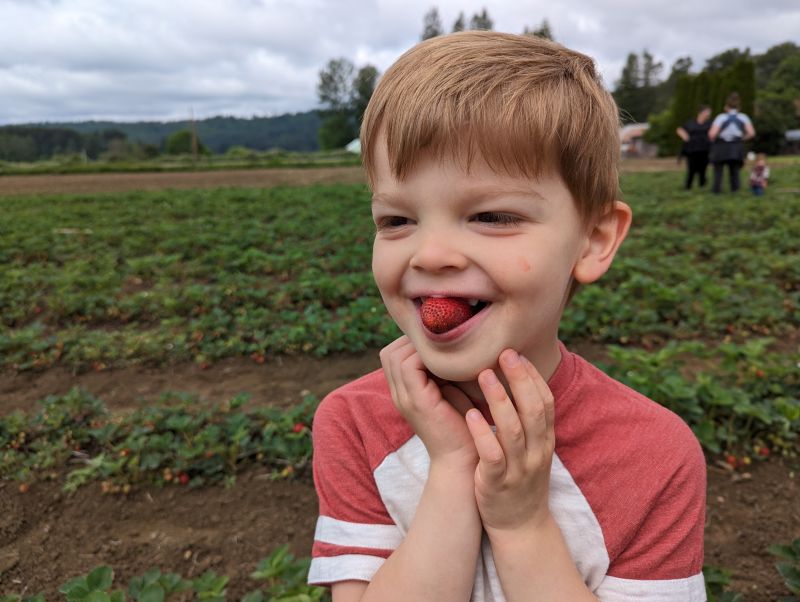 3 / 12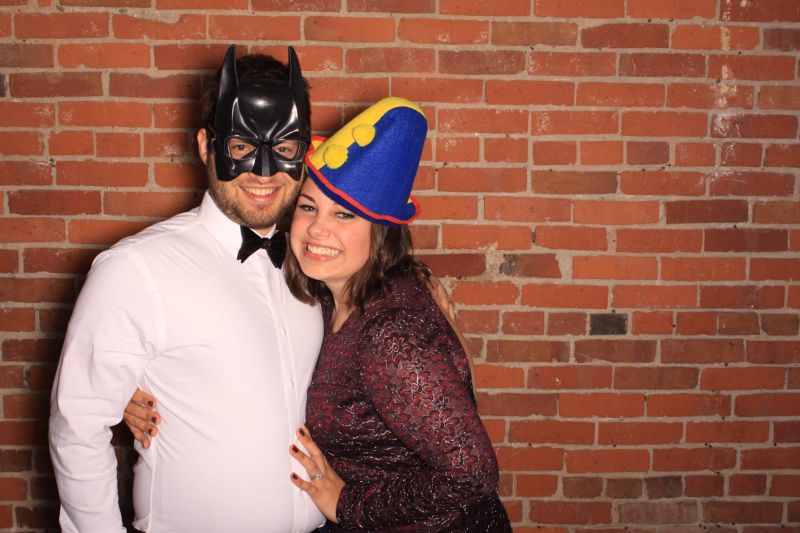 4 / 12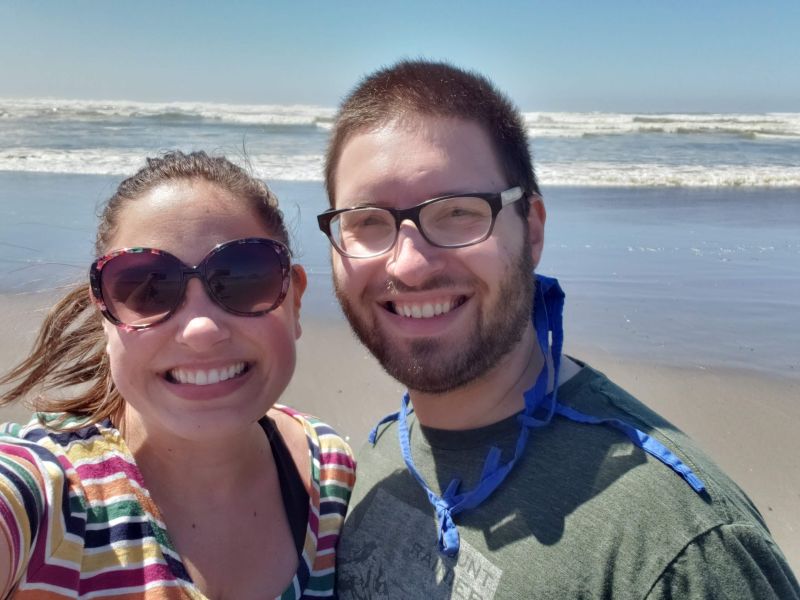 5 / 12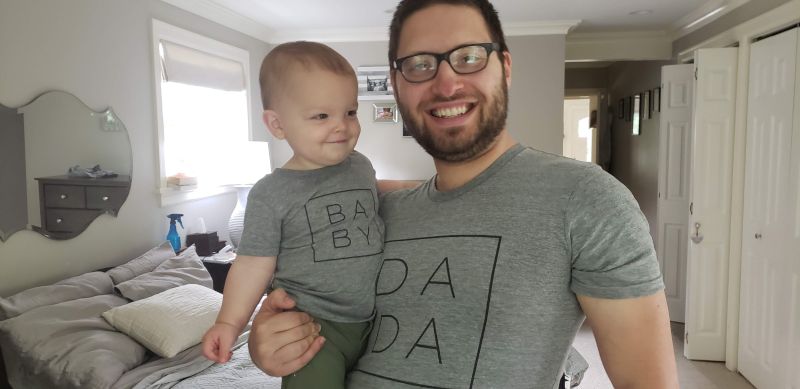 6 / 12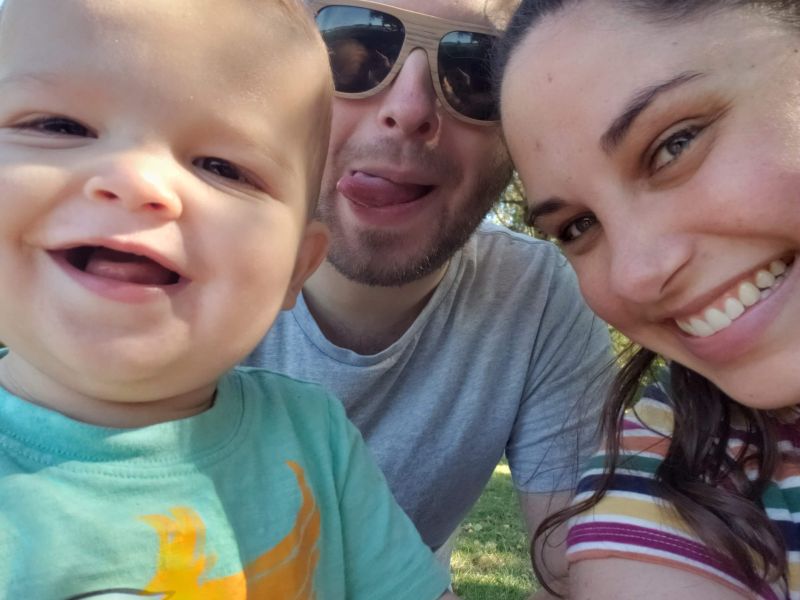 7 / 12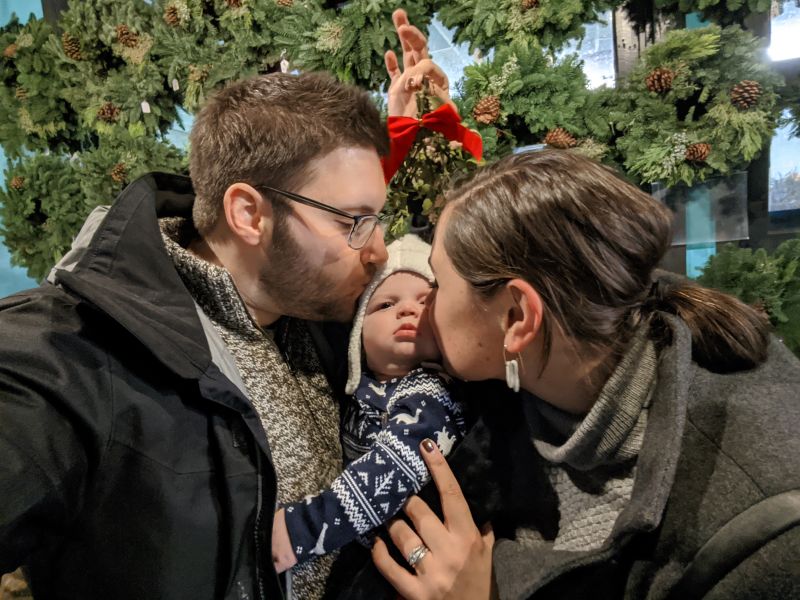 8 / 12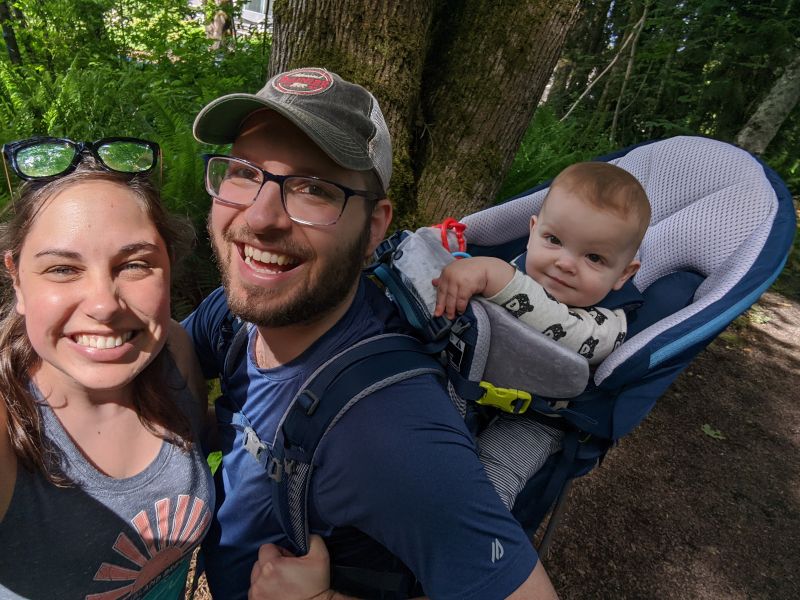 9 / 12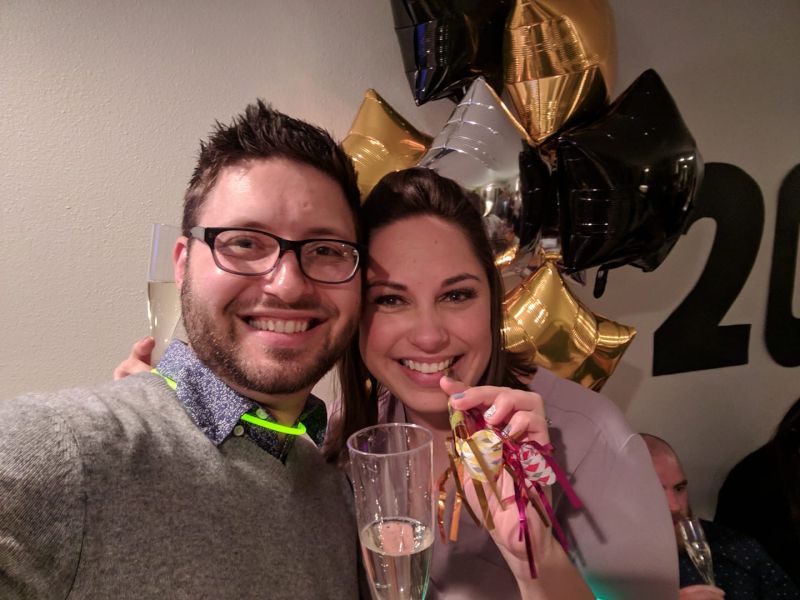 10 / 12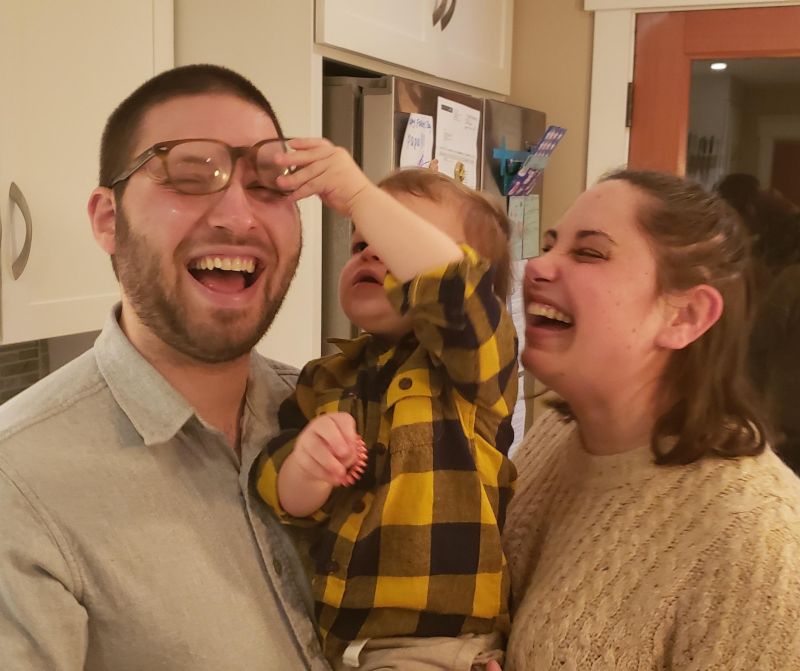 11 / 12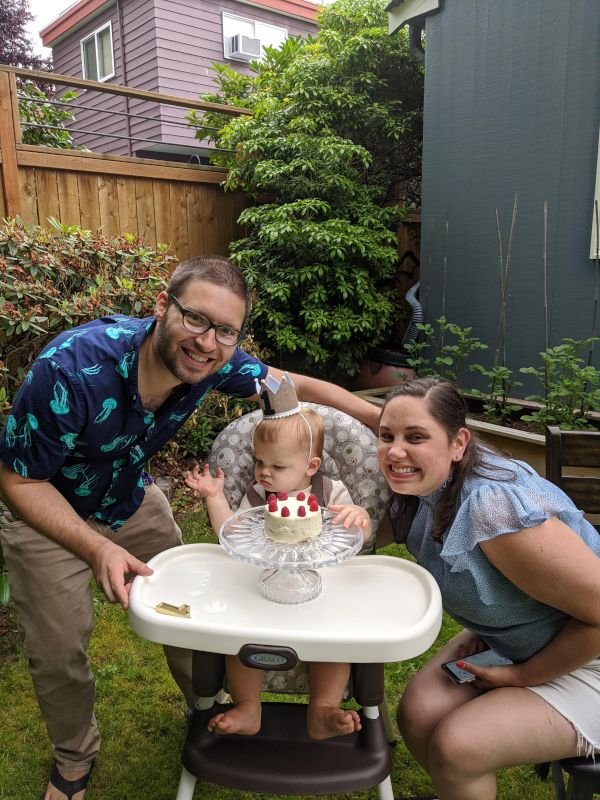 12 / 12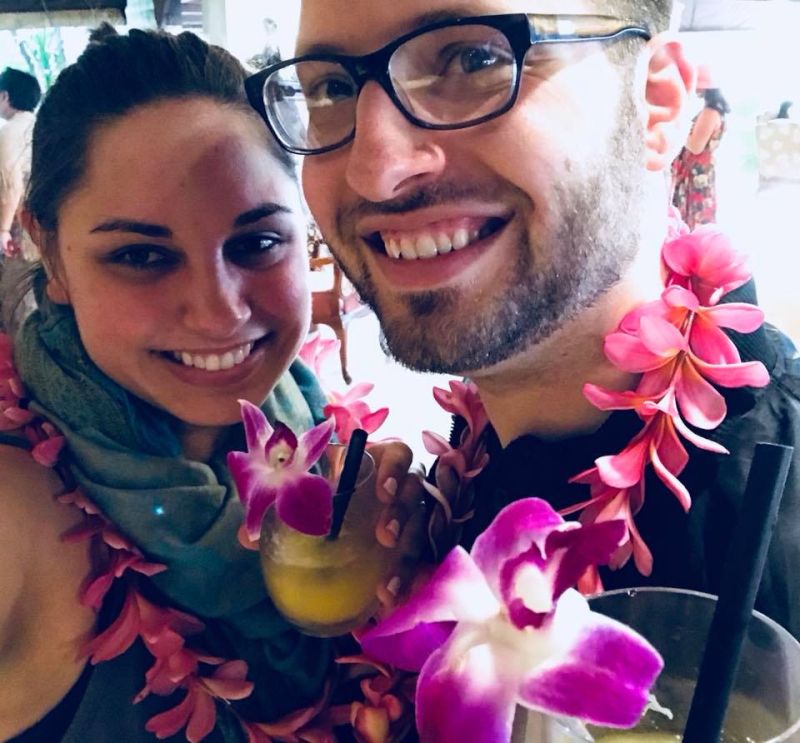 ❮
❯
Our House and Neighborhood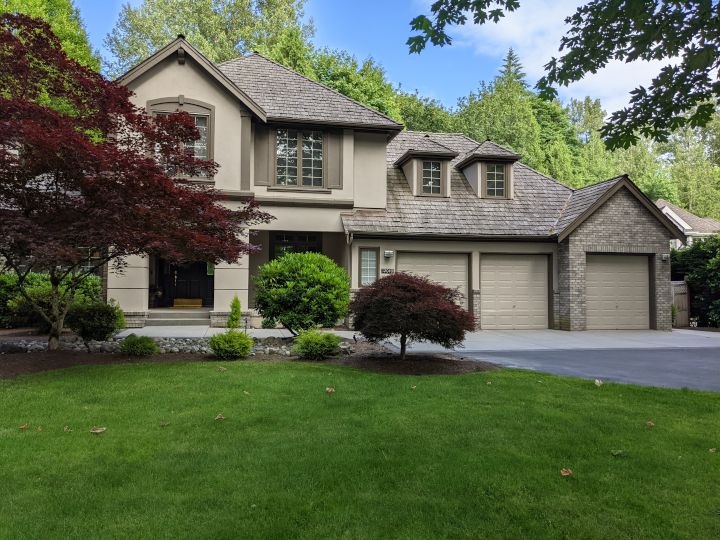 We recently moved to a larger home in a neighborhood full of families. All of the kiddos in this neighborhood attend the same elementary school, so lots of future friends to be made. Most days we walk 8 minutes to a private park (the site of the annual neighborhood picnic), or switch it up to stroll in the 5 miles of nature trails accessible about 500 ft. from our front door. We have farms just down the road where we can feed horses, and it's not uncommon to hear coyotes howl at night. It's easy to envision our son Theo running around in the yard with a little brother or sister, climbing a tree, making a snowman, or riding a bike in the cul-de-sac. We are also only 10 minutes outside of the nearest city with access to restaurants, parks, libraries, and museums.
Our house has lots of space- a total of 4 bedrooms, we have the new baby's room all picked out right next to his or her big brother. We also have a dedicated kid rec room with a small climbing structure, a tiny little play house, and big bean bags to jump on.
We feel very lucky to live in Washington. It's difficult to beat the scenic mountains (we love hiking, or going to a cabin for the weekend) and the water (love white water rafting, boating, crabbing, prawning) but what we appreciate the most is the diverse, progressive, and welcoming culture.
Our Extended Families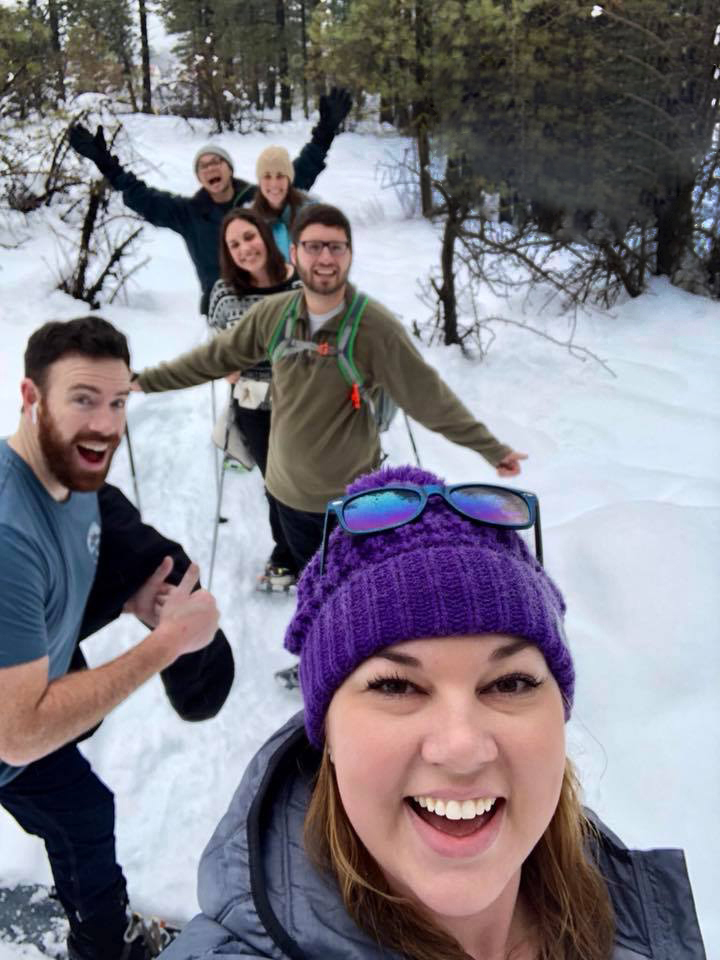 Family is core to Becky's identity from a very close relationship with her parents, sisters, brothers in law, nephews, and nieces. Favorite memories include following a dog sled race in the snows of Alaska, week long sea-kayak trips, or summers with extended family at their lake cabins. We make a point to spend at least one weekend a month at her parents' house a few hours away, whether it is for an all-day cook out or launching the boat for some fresh prawns or crab. More than obligatory relatives, they are some of our best friends.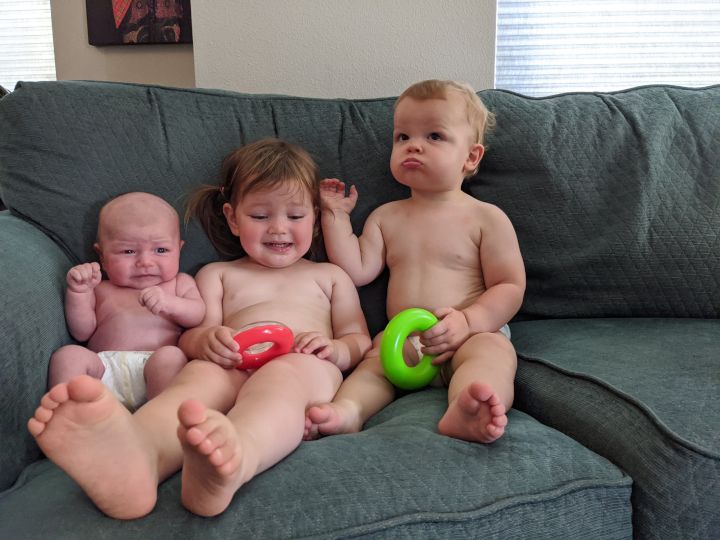 Peter has a large, blended family since his parents divorced including his father, mother, step-mother, and a supportive pack of full, step, half-siblings, nephews, and nieces. He is especially proud of a legacy of giving back as his dad is active on a community board of health and his stepmother volunteers full time at the local food bank. Favorite traditions include faithfully viewing the NHL finals each year with his mother and a yearly trek to the zoo (no matter how old we get)!
Everyone is within a few hours distance and whole heartedly welcomed Theodore (our first adopted son) into the family. Becky's sister is also hoping to adopt soon, and so this baby would be surrounded with love, support, and other kiddos from a similar background.
From Us to You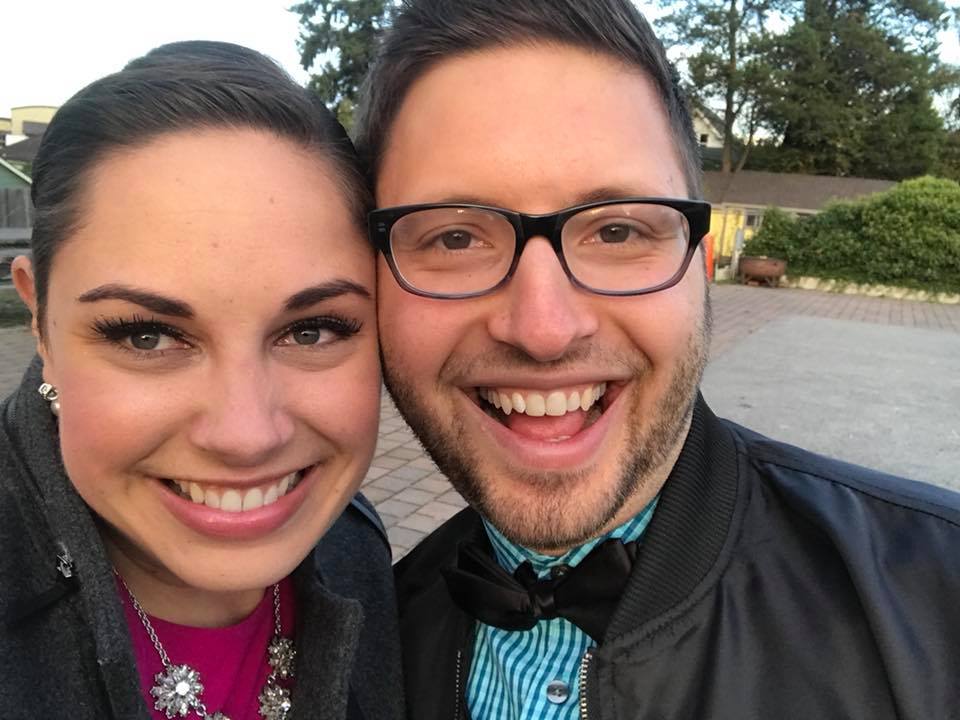 It's overwhelming to think of you actually reading this letter and taking the time to learn about who we are. First, thank you so much for even considering us to parent your baby. We can't really imagine the entirety of what you're facing and while we have not met, it speaks volumes that you would consider such a difficult decision in an effort to put the needs of your child first. Regardless of what path unfolds, we sincerely hope you are able to find a healthy, loving, and peaceful situation for both yourself and your child. We are rooting for you.
To introduce ourselves, Peter and Becky, we met online and caught each other's eye due to shared passions for homemade bread, cookies, and costume dramas. Our relationship quickly developed and actually, talking about our openness to adoption was one of the first conversations that transitioned us from dating into seriously preparing for a future together. We moved in, got engaged in the jungle in Belize, bought a house in the suburbs of the Pacific NW, and got married 3 years after we initially met. We adopted our first son Theodore 2 years later and now are more than ready to grow our family again with another little one.
It's hard to do justice to the memory of becoming parents- hearing Peter sing Theo his first lullaby, or the first time Becky held him and kissed his head. We knew that just like that, our lives would never be the same. This is what makes us so sure now- we feel we are meant to be parents and have so much more to give. When talking about our future plans, we asked Theodore if he wanted a little brother or sister. He looked up with his little chubby cheeks and nodded, and it was as easy as that. We 3 are so ready to welcome and adore another new life.
This is the part of our future plans and dreams that we see most clearly. We see Theo feeding his little brother or sister a bottle (like he does now with his baby doll). We see them staying up too late giggling with flashlights shining in a fort. We see them sharing confidences, and squabbling, and eating dinner on a Wednesday night, and all of the million layers that form the depth of a sibling relationship, and of a family. We know first hand that this is made up of so much more than DNA.
If you feel in your bones that we are the right parents to entrust with this amazing gift, we want to establish a lasting relationship with you to your comfort level. Of course, we are happy to provide regular photographs, and updates and are open to discuss some visits as life allows. Above all else, we want an open dialogue and to come to an arrangement that feels right for everyone. We sincerely wish you every good thought and comfort as you navigate this time in your life. If you are interested to move forward, just let us know how we can be there and we will be.
With love and hope and gratitude,
Peter & Becky
Favorites
Actor
Jeff Goldblum
Benedict Cumberbatch
Actress
Kate McKinnon
Kate Winslet, Emilia Clarke
Author
Neal Stephenson
Jane Austen and Jennie Colgan
Book
Ender's Game
Pride and Prejudice, Harry Potter, Anne of Green Gables, Lord of the Rings
Childhood Memory
Digging for clams with my cousins on the east coast
Making drip sand castles at our family's cabin in the midwest
Childhood Toy
Teenage mutant ninja turtles
A stuffed bunny puppet I called "Bubby"
Children's Book
Goosebumps
Love You Forever, Watership Down, Chronicles of Narnia, Rats of Nihm
Classic Movie
12 Angry Men
Grease, Sabrina, It's a Wonderful Life
Day of Week
Saturday
Saturday
Dessert
My wife's cookies
Chewy salted chocolate chip cookies
Disney Movie
The Lion King
Beauty and the Beast, Moana, Frozen
Dream Job
Author
Bookstore owner
Dream Vacation
Eating all of the pasta I possibly can in Italy
Backpacking in New Zealand
Family Activity
Going out in our family's boat and catching prawns
Cooking together
Flower / Plant
Blue queen flowers
Lilacs/lavender
Food
Pasta
Cheese and carbs :)
Form of Exercise
Cycling
Running, cross training, hiking
Game
Dungeons & Dragons
Codenames
Hobby
Baking new types of bread
Inventing a recipe
Holiday
Halloween
Christmas
Holiday Song
Toolbox Christmas Album
Silent Night, All I Want for Christmas
Holiday Tradition
Race to find the pickle ornament on the Christmas tree
Cookie baking
Ice Cream
Rainbow sherbert
Chocolate peanut butter chunk
Junk Food
Doritos
Jalapeno chips
Leisure Activity
Drawing comics
Reading
Magazine
Esquire, TIME
Bon Appetit, People
Memory with a Child
Theo swimming in the ocean for the first time
The first time I heard Theodore laugh
Memory with Spouse
Scuba diving the Blue Hole in Belize a few days after I asked her to marry me
Hiking up a glacier, then cooling off in a lake and seeing a meteor shower
Movie
Star Wars
Under the Tuscan Sun, A Good Year
Movie Munchie
Popcorn
Combo butter and chocolate popcorn
Movie Quote
"So....I'm going to have to science the s--- out of this." -The Martian
"It will all work out. How is a mystery." -Shakespeare in Love
Movie Type
Comedy or sci-fi
Costume dramas
Musical
Les Miserables
Les Miserables or Phantom of the Opera
Musical Group
Blind Pilot
Mumford and Sons
Nursery Rhyme
Mostly summer camp songs
Five Little Pumpkins
Olympic Event
Curling
Synchronized diving
Personal Hero
My mom
Michelle Obama
Play
Hamlet
Midsummer Nights' Dream
Poet
Shakespeare
Robert Frost
Quality about my Spouse
She's a force of nature
He is unfailingly patient
Quote
"Nothing is ever as good or as bad as it seems."
"You are the butter to my bread, the breath to my life. " - Julia Child
Restaurant
Any sushi restaurant
Red Robin
Sandwich
PB&J
Grilled cheese
Song
The Wolf- Mumford and Sons
"The Way I Am" by Ingrid Michaelson
Sport to Play
Fencing
"The Bachelorette" competitive brackets!
Sport to Watch
Hockey
Any obstacle reality TV show
Sports Star
LeBron James
Russell Wilson
Sports Team
Pittsburgh Penguins
Seattle Seahawks
Subject in School
Russian lit
English lit
Superhero
Spider-Man
Superman
Thing to Cook
Bread
Soup or anything cozy that I can improvise
Time of Day
Evening
Morning
Tradition
New Years movie marathon
Peter and I get to choose a whole meal and the other has to cook it for our birthdays, fun challenge
TV Show
Battlestar Galactica
Downton Abbey, Sex and the City
TV Show Character
Abed in "Community"
Abed from Community, Leslie Knope from Parks and Rec
Type of Music
Alternative
Pop, bossa nova, instrumental guitar- lots
Vacation Spot
Hawai'i
Minnesota, Caribbean, France
Get in Touch
Provide more information, so American Adoptions can connect you with this family.
---