1-800-ADOPTION
Thank you for viewing our profile
If you would like to learn more about us, please call 1-800-ADOPTION (2367846), fill out the form at the bottom of our on-line profile page, or email us at bp_information@americanadoptions.com.
To revisit our on-line profile page and view our profile video at American Adoptions, simply use your mobile phone to scan the QR code on the right. We are looking forward to hearing from you!
Koji & Nicole
Hello! We are a happily married mixed-race couple in the Midwest hoping to adopt a new member into our family. We are parents to two wonderful children. We enjoy traveling, going to the pumpkin patch, gardening in the spring and heading to out local water park during the summer. We have more love and laughter to share and hope you will consider us. Thank you for reading our profile.
About Us
Job
Neurosurgeon
Stay-at-Home-Mom
Education
Doctoral Degree in Medicine
Master's Degree in Nursing
Relationship
Legally Married
Our Cultural Heritage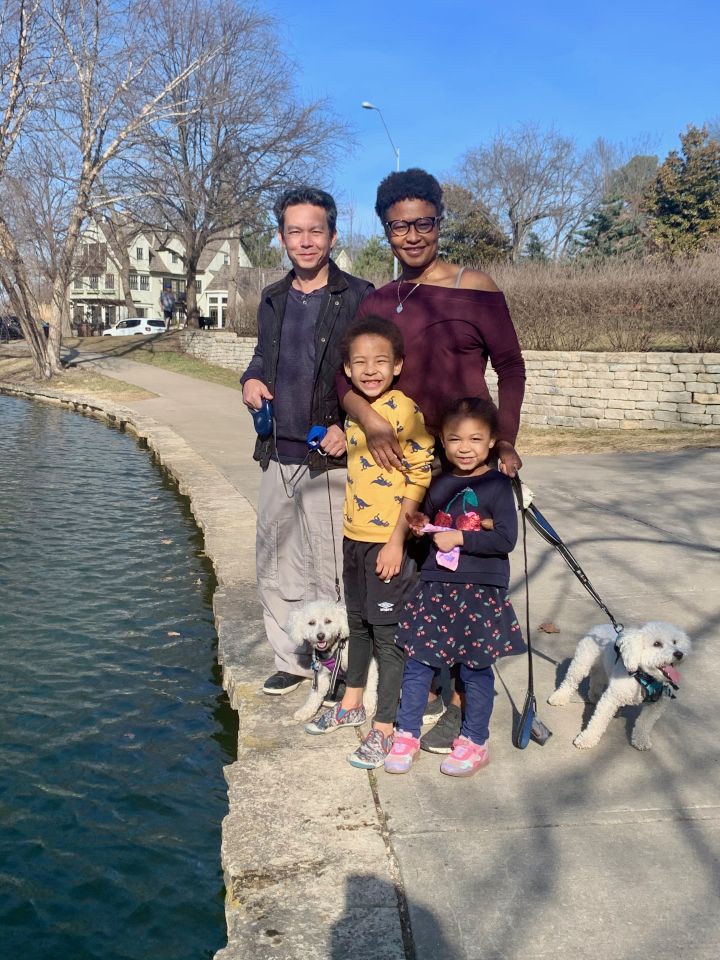 As a mixed-race family, we celebrate many different cultures in our home. Nicole is from South America. Koji is from Japan. We have both lived in America for most of our lives, so we also identify as American. We eat many traditional Japanese, Guyanese, and American foods in our home. Our kids are as comfortable enjoying sushi or curried chicken as they are eating hamburgers and french fries.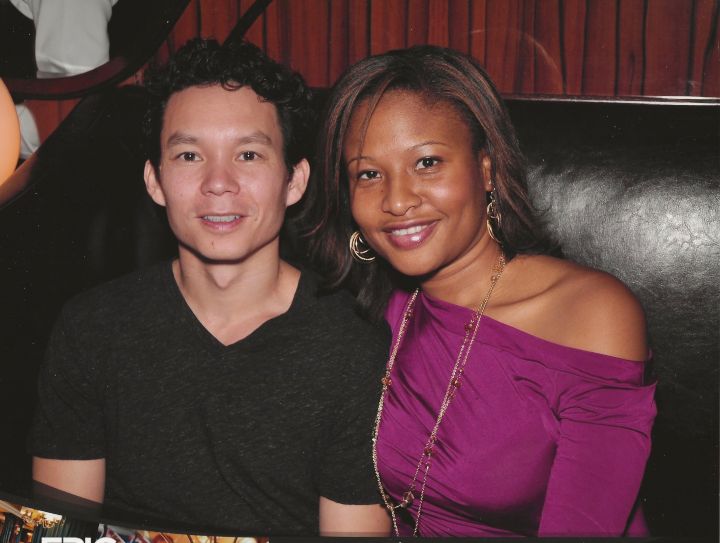 Once a year there is a Japanese festival at our local community college, we try to attend to enjoy all the festivities. Our son attends a French immersion school. We hosted an intern from France for a year so that we could learn more about French culture. We like to surround ourselves with people from other cultures so that we can learn about many different cultures. We feel that this helps us and our children to be more accepting of people who are different from us.
Our Favorite Vacation Spot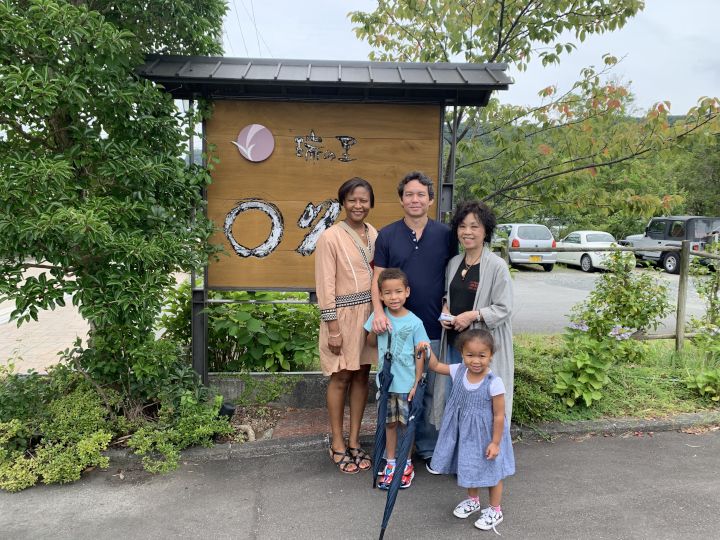 We love to travel. We try to do so at least three to four times a years. We enjoy cruising, where we island hop, relax on the beaches, and enjoy local cuisines. We enjoy participating in activities such as snorkeling or watching the nightly performances on the ship. Our favorite place to visit is Japan. We try to visit Japan every year. We always visit Japan with our family, and sometimes it can be a big group. It is such a long flight that when we go there we try to stay at least two to three weeks.
There is so much to see when we go there. We love seeing the modern sites, such as the bullet trains or electronic stores. We also like to visit the ancient sites and beautiful gardens. What we love most of all is enjoying all the delicious foods. We love to visit onsens. Onsens are hotels with hot springs, and it is very relaxing soaking in the hot springs. There are usually all sorts of toiletries that are provided for you to use after your bath In the evenings you are served a big multi-course meal with so many delicious dishes.After eating such a big meal we would then go for a walk in our kimonos around the town to enjoy the rest of the evening.
What it Means to be Parents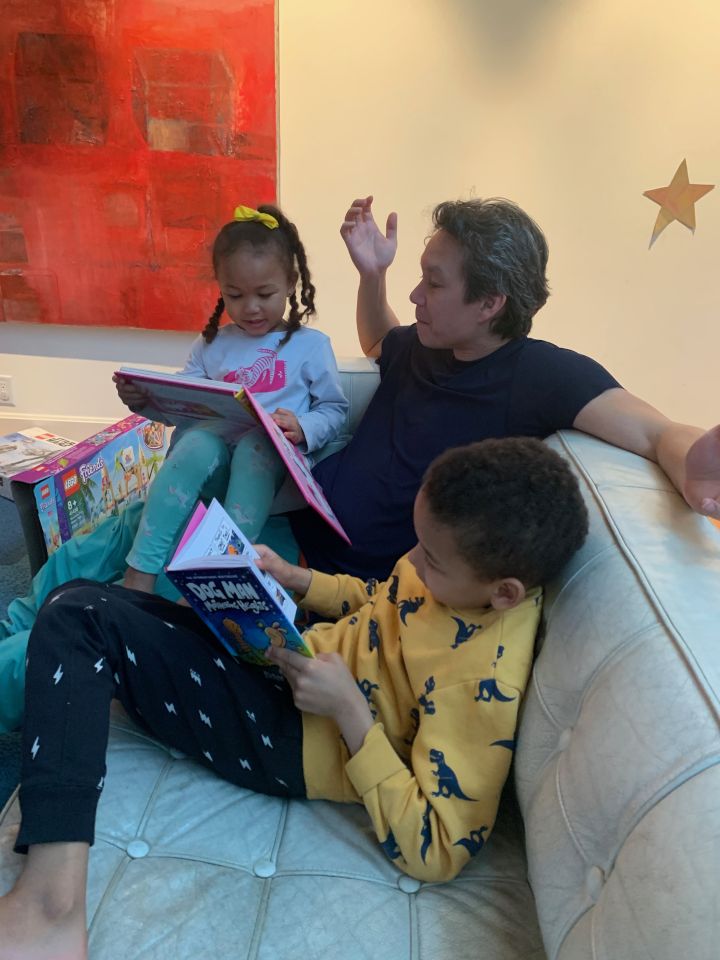 Providing unconditional love, protection, and support is what parenting means to us. Parenting requires a sense of understanding and acceptance that no child is perfect and they will make mistakes. It means encouraging them dream big, and teaching them that to accomplish those big dreams will require hard work and determination. We love being parents. We love to joke around and not take ourselves too seriously. Nicole enjoys having dance parties with the kids, showing them all of her dance moves which they find hilarious. Koji enjoys introducing the kids to sports skills through silly games with balloons or balls for example. We enjoy watching our kids grow and explore their environment, discovering new things, asking us many questions about why things are the way they are. We love watching them play, and the look on their faces when they have figured out how to do something. We have a video of our son learning to jump, when he did it he was so proud of himself, declaring "I did it!" We love seeing that feeling of accomplishment on his face. Or when he is done building a lego set that is way above his age group. Our daughter loves to draw, we are so impressed how quickly she can create a beautiful drawing full of details. We enjoy and encourage their creativity. We lead by example, in being kind, honest, hardworking and empathetic.
Photos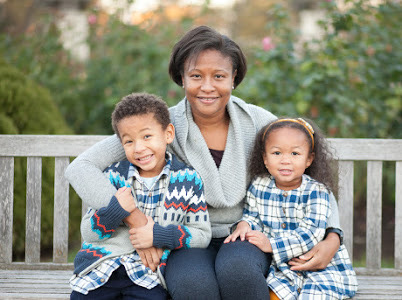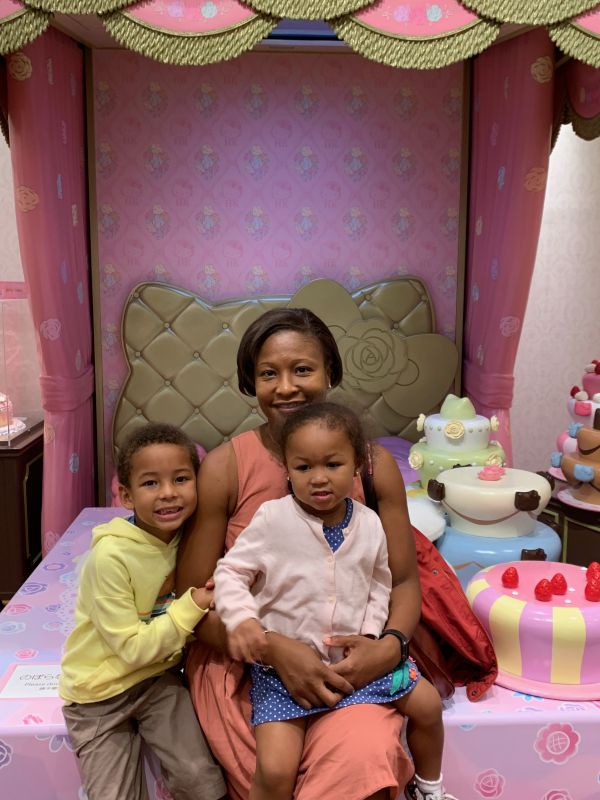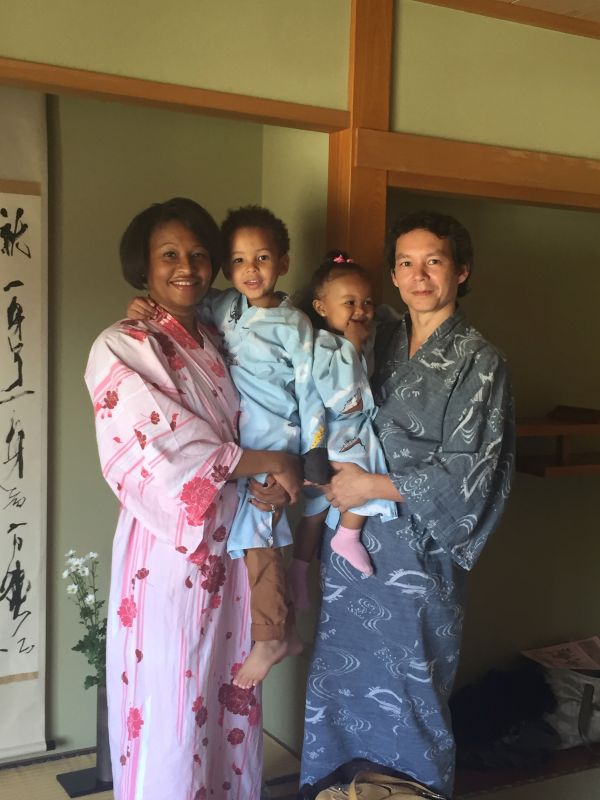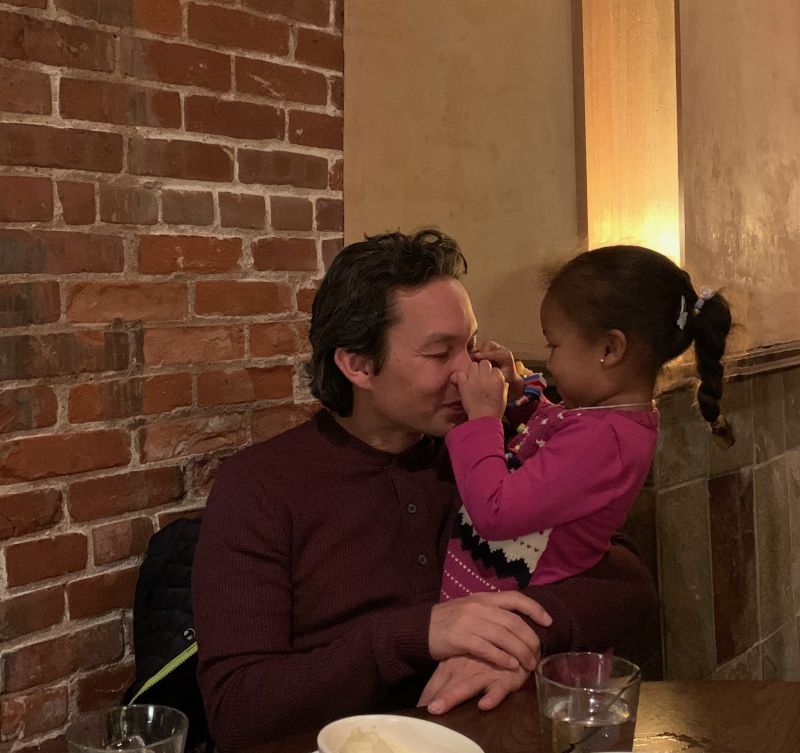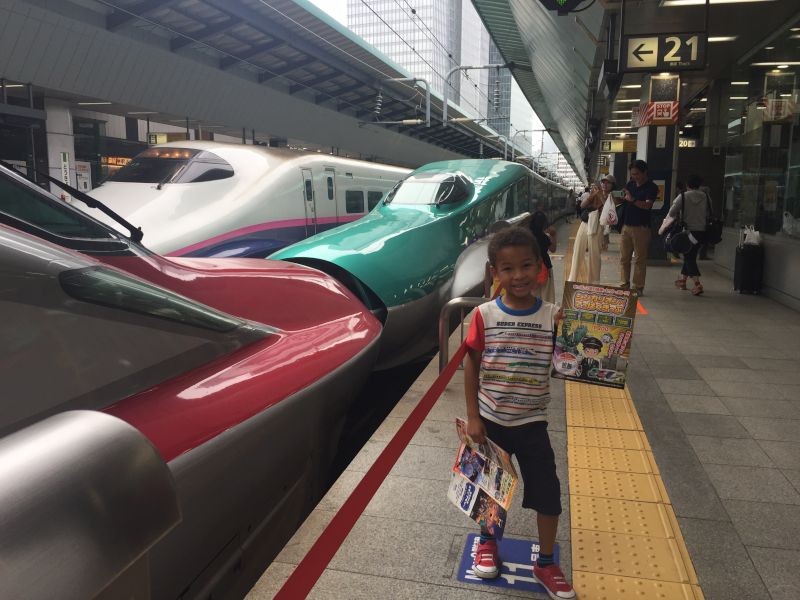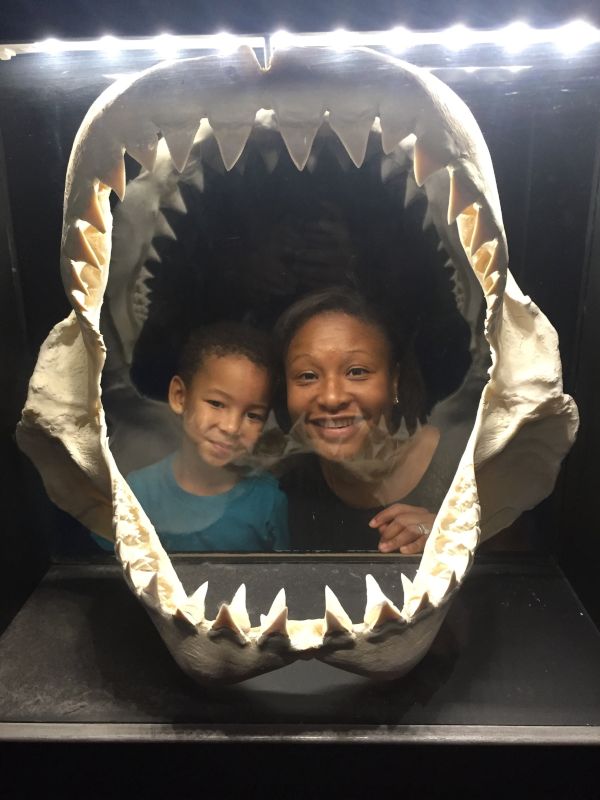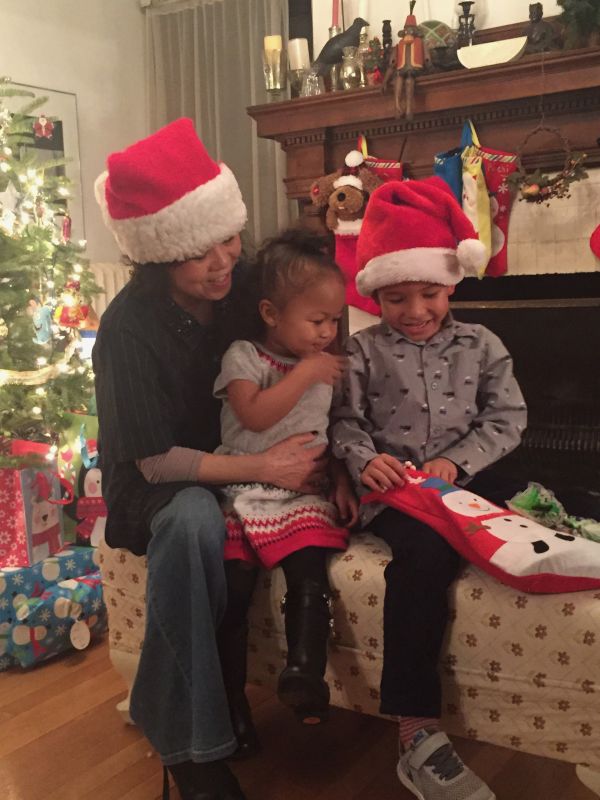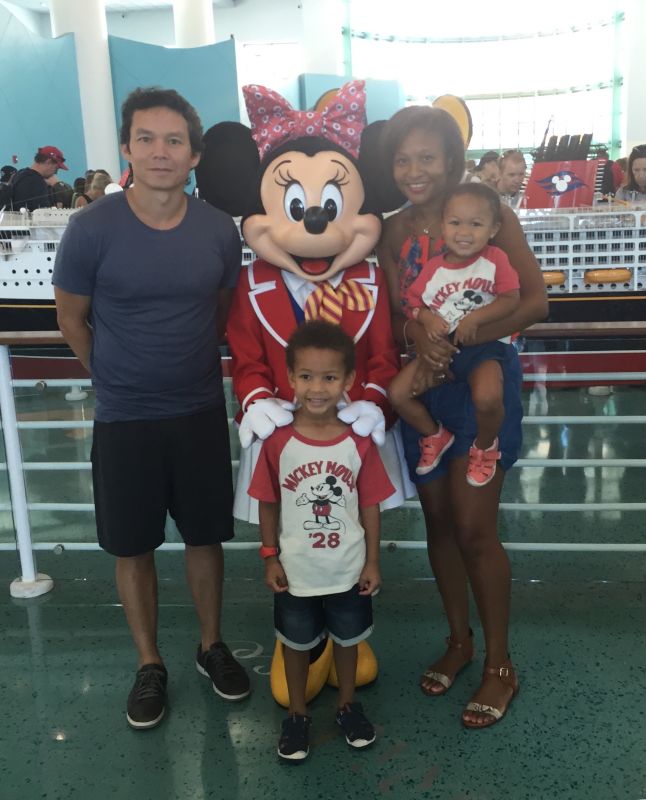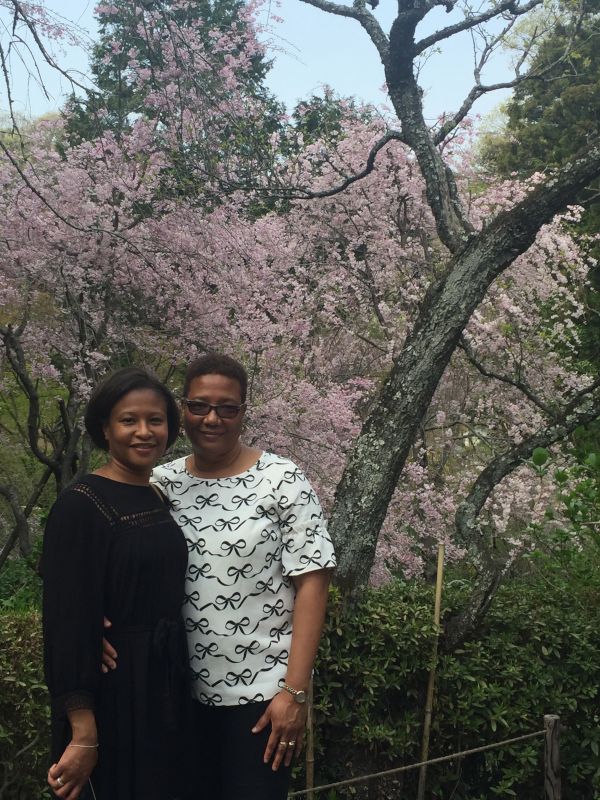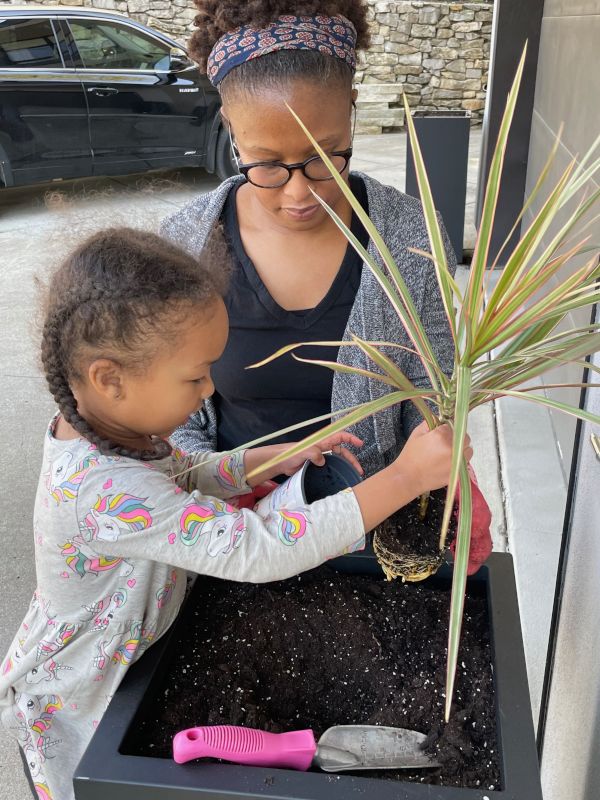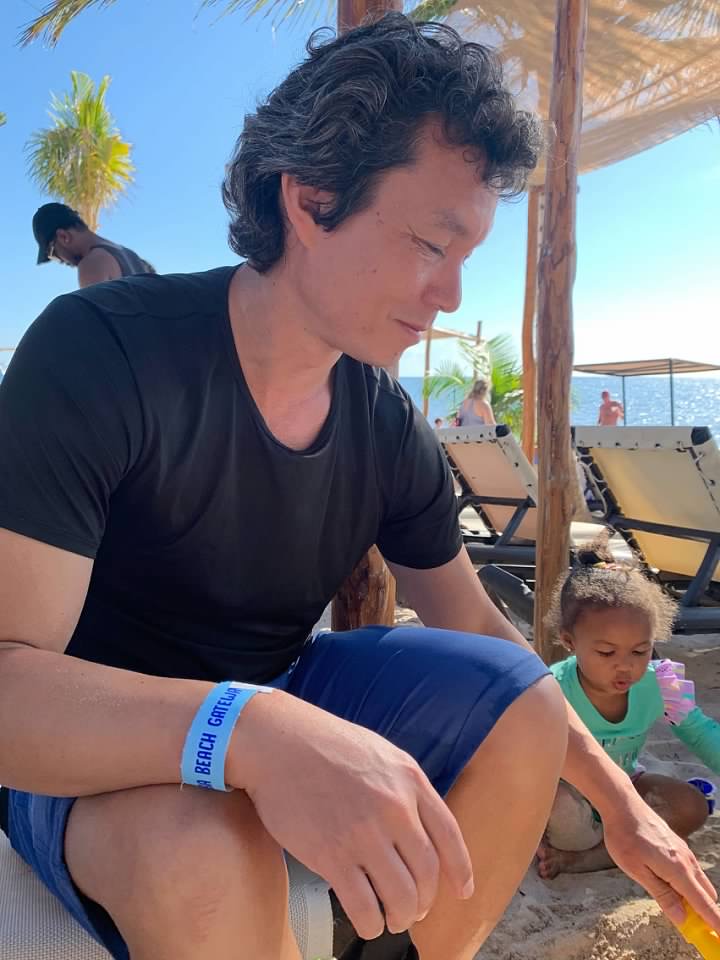 ×
1 / 12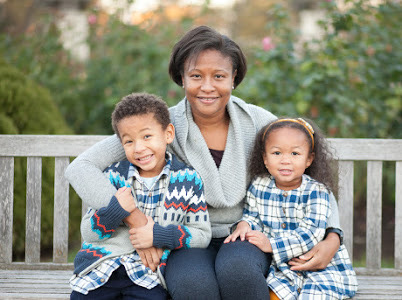 2 / 12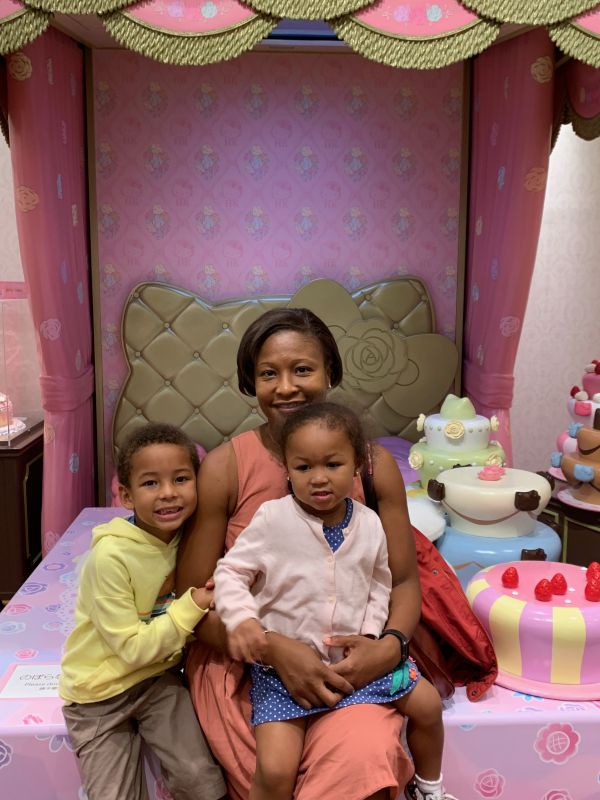 3 / 12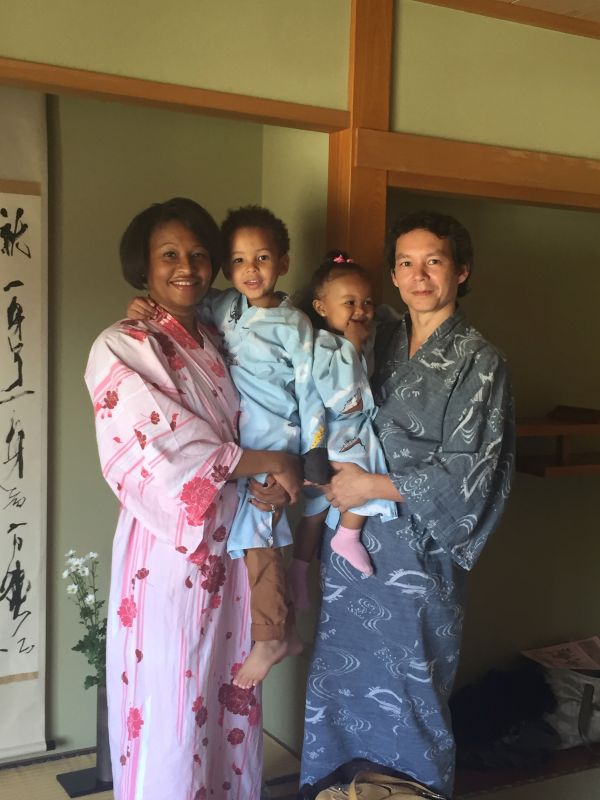 4 / 12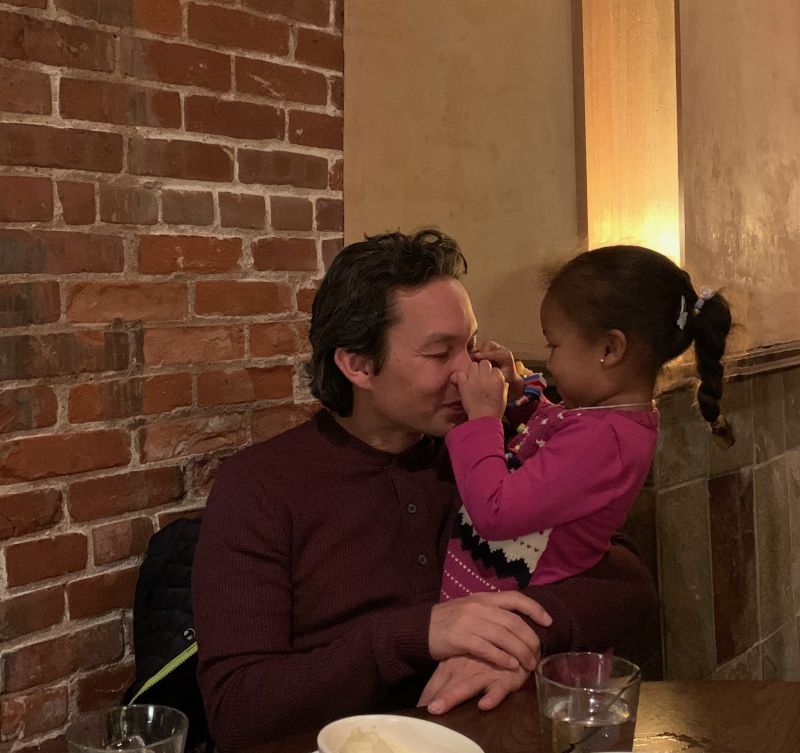 5 / 12
6 / 12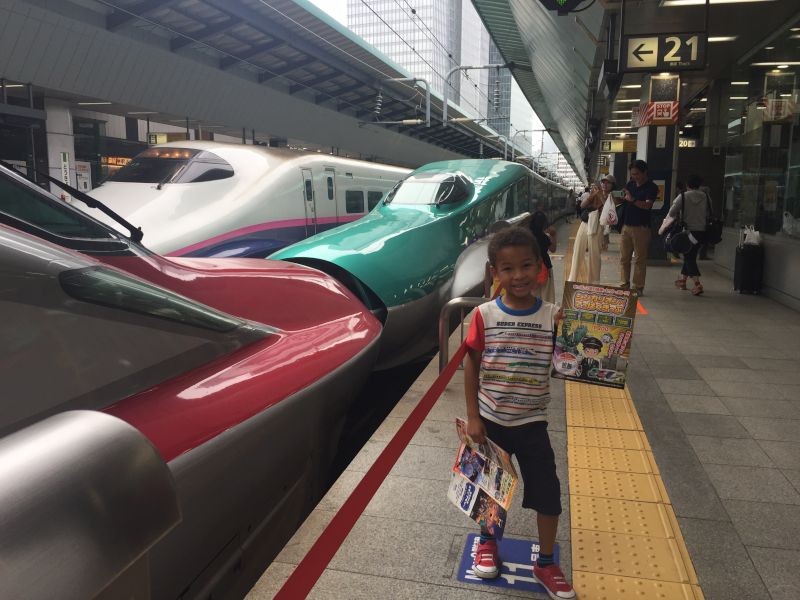 7 / 12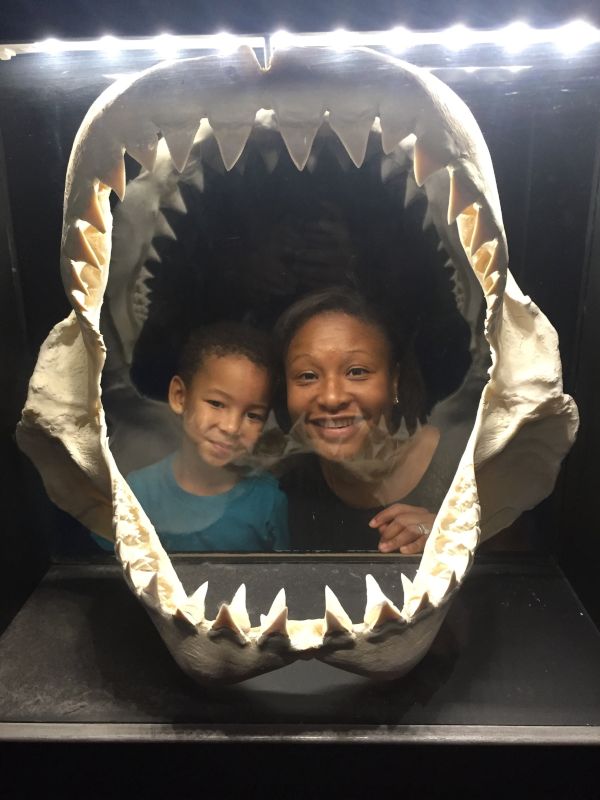 8 / 12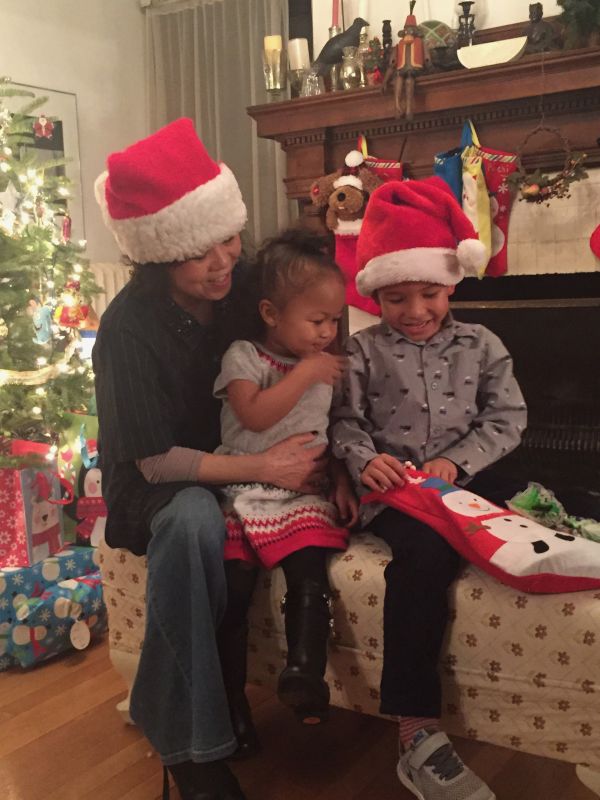 9 / 12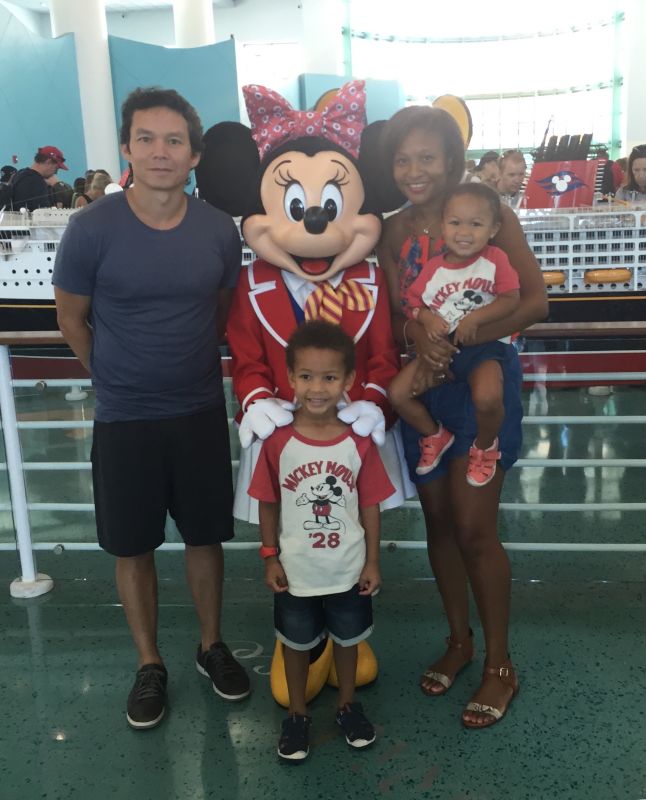 10 / 12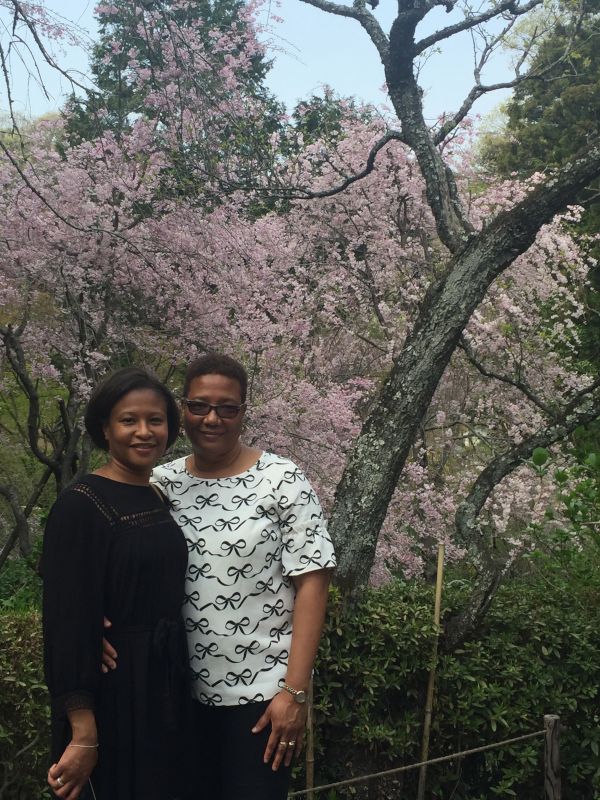 11 / 12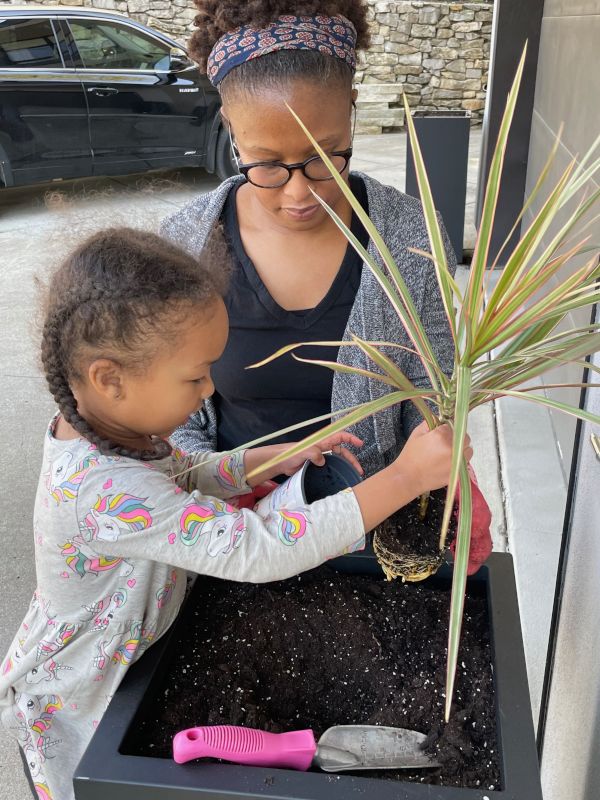 12 / 12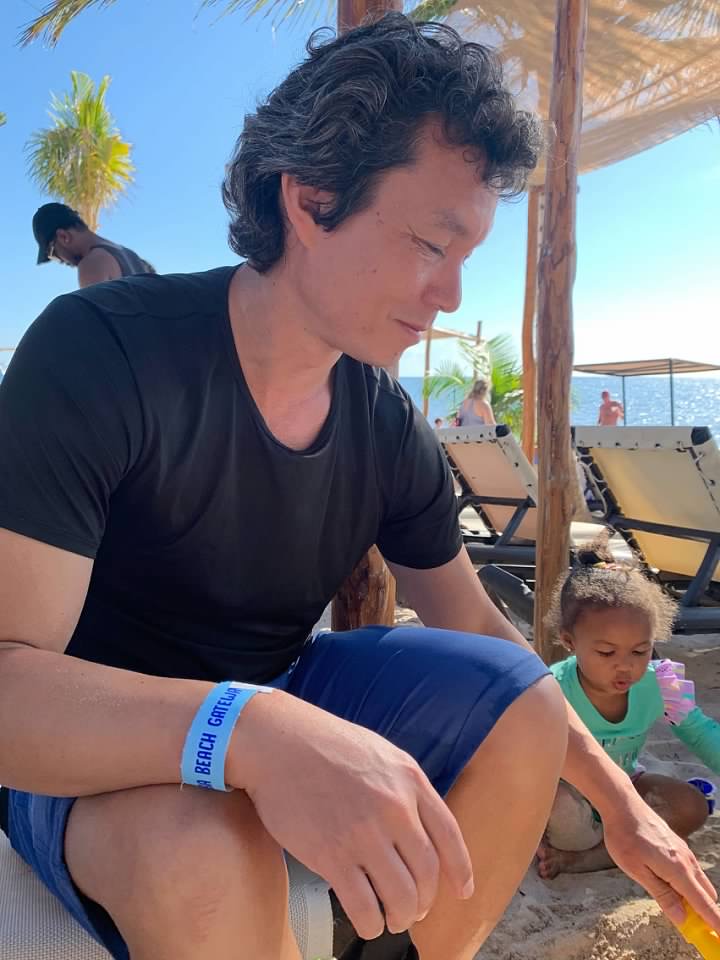 ❮
❯
Our House and Neighborhood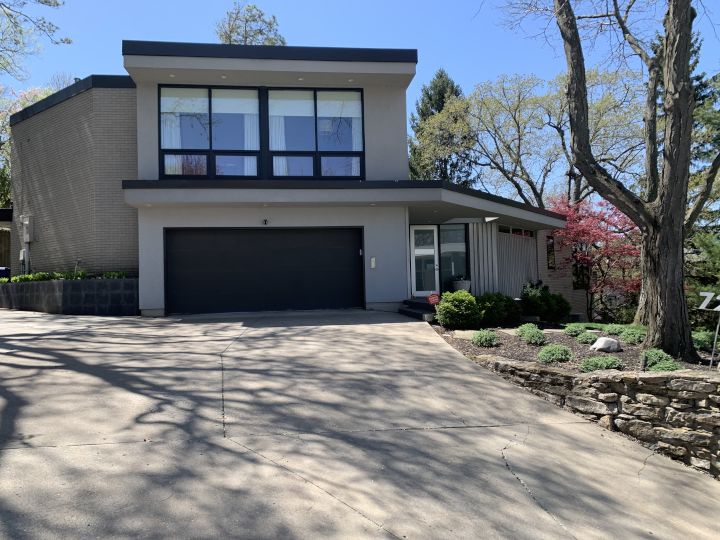 The show me state, Missouri! It is a great place to raise a family. Our home is on a hill and we get to see so many beautiful sunsets. We enjoy seeing the sunset while eating our dinner. Our home is very contemporary, with four bedrooms. We have an open concept, so while we are in the kitchen cooking the kids are usually playing in the living room. Since we live on a hill, in the winter, the kids enjoy going outside on our front lawn to sled in the snow. Living on the hill also allows us to see the annual 4th of July firework from the comfort our home.
There are many younger elementary school-age kids in our neighborhood. Once a year we attend our neighborhood block party where everyone makes a dish to share. The street is closed and the kids can ride their bikes and play freely. We live within walking distance to one of the most popular parks in our city. There is a spray park and playground for the kids there. It's fun to fly kites, have a picnic on the lawn or take a walk to enjoy the rose garden. We are within walking distance from a shopping plaza, where there are many stores and restaurants. We enjoy attending our annual art festival held in July or watching the annual Christmas lights tradition.
Our Extended Families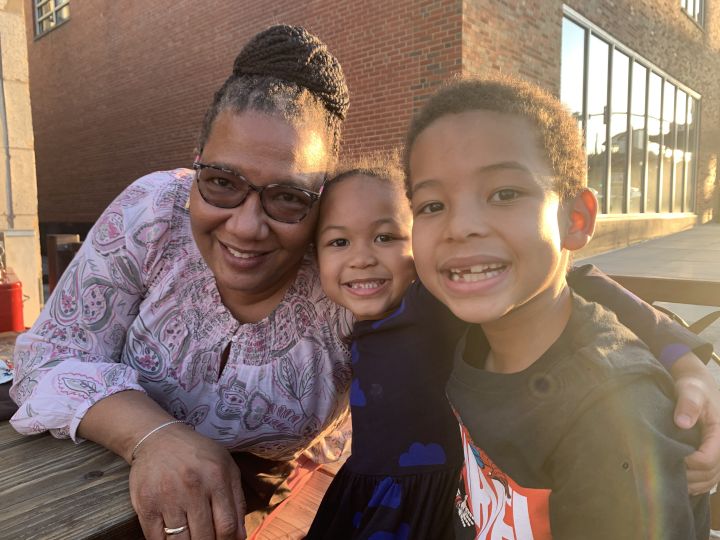 The city of fountains! That is how our city is described and there sure are many fountains! We live in the same city as Koji's parents, who are both retired. They are an important part of our support system. We spend most of our holidays at their home eating a big Thanksgiving day lunch or opening presents at Christmas. Koji's bothers and their wives join us during most of the holidays. Koji's sister and two nephews also live in our city. At Thanksgiving, if the weather is nice we usually have lunch and would go for a walk with our pets. During the summer, we spend many afternoons at Koji's parent's pool, swimming and having fun! Koji's mom is Japanese so we celebrate many Japanese holidays. One of those holidays is Girl's Day, where girls are honored. She makes special Japanese foods for many different holidays. Our favorite is oden, which is a dish made especially on New-Years. Nicole's Mom lives in New Jersey and visits as often as she can. She usually joins us on our vacation, especially when we cruise. She loves to island-hop and relax on the beach. The kids look forward to her visits because she acts very silly with them. We really enjoy traveling with our extended family, it is just so much fun. Our families are very supportive of our plan to adopt. Koji's mom is even encouraging us to adopt more than one child. She said the more the merrier!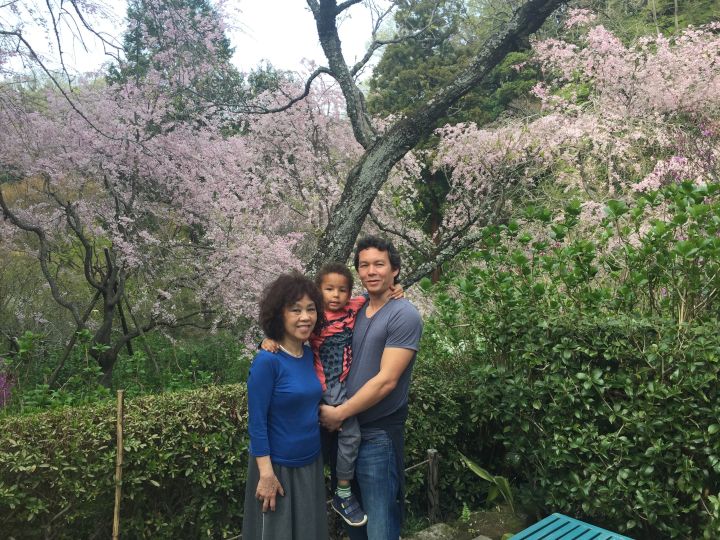 From Us to You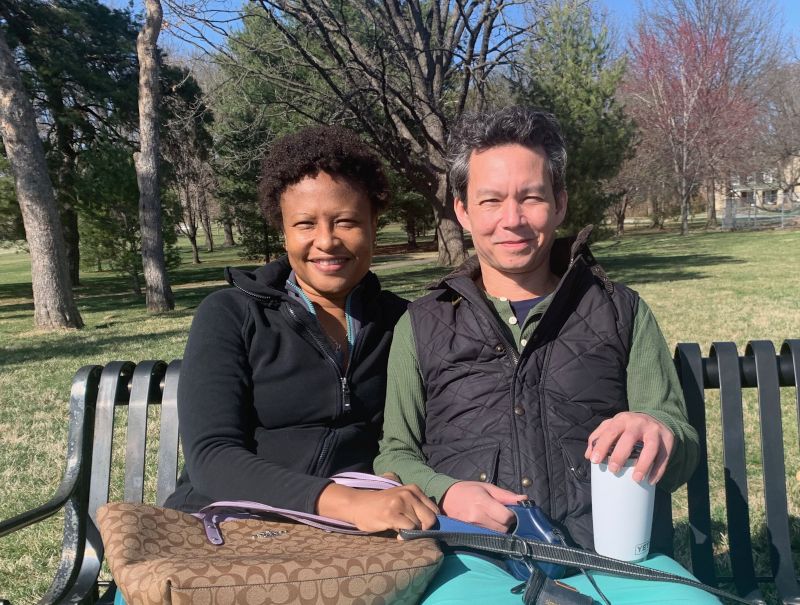 Hi there! We are so humbled and appreciative of you for taking the time to consider us. We want you to know that we hope you are finding comfort in making your adoption plan. We understand that this may be a challenging time for you and your family. We believe that you are courageous and admire your strength for choosing the path of adoption.
15 years ago, we met at a hospital in New Jersey. Nicole was a nurse and Koji was a resident physician. The first thing she appreciated was his bedside manner. She appreciated how he took the time to speak to his patients, even when he was very busy. It was refreshing to see in such a busy place, and it was obvious he cared deeply. Besides that, Nicole thought he was handsome. Being an experienced nurse, she felt that it was her duty to assist him, and she did. We grew friendly, and one day, Nicole gave him her phone number and told him to call her. We went on a date and the rest is history!
We have known each other for seventeen years and have been happily married for ten. We have two wonderful children and love being their parents. It is our most important role, and one that we take very seriously. Koji is a great dad. He loves spending time with the kids. Our daughter has a great imagination and he loves to support that. He will play make-believe restaurant chef, veterinarian, or hairstylist for hours. It's funny and sweet. Our son loves boy things like robots and monsters, which is easy for dad to join because he's just a big kid. Koji's favorite thing is to see the kids laugh, so he often acts silly to try to bring it out of them. The kids adore their dad. They have so much fun with him. They are so excited to see him when he comes home from work.
Nicole is a stay-at-home mom. Growing up, she didn't think much about motherhood, but as soon as she became a mom, she discovered that it was what she was born to do. After our son was born, Nicole put her professional career on hold to devote her full attention to raising the kids. She enjoys playing board games, gardening and taking walks with them. She loves having dance parties with our daughter. Our son thinks it's hilarious and laughs hysterically, but we don't care!
Education is extremely important to us. Both of our children started pre-school programs when they were young, and now attend daily tutoring sessions after school. They are both excelling in math and reading, well above their grade level. Their progress has been amazing. The kids are enrolled in classes like soccer and piano for our son and dance and art for our daughter. We feel that it is important to expose our kids to a wide variety of activities so that, in time, they can find their own passions.
As a family, we enjoy traveling! Our favorite place is Japan. There is so much to see and do, and the food is delicious! The kids love it. At home, we enjoy long walks or hikes, eating out and just spending quality time with each other. No matter what we are doing, we are most happy when we are together! We enjoy our family so much that we would like to add to our family. The more the merrier!
We believe in being open and transparent about the adoption process. We are happy to maintain written contact through letters, emails, and photos. We commit to only speaking highly of you and to be open and honest about adoption with the child. We want you to know that this child will be well-loved and protected and raised with great care alongside his/her two siblings.
We would like to extend our gratitude to you for taking the time to read a little about us and our family. We would be honored to be chosen by you and look forward to having a great relationship with you.
Koji & Nicole
Favorites
Childhood Memory
Spending time with my granddad
Childhood Toy
Stuffed elephant
Children's Book
The Rainbow Globlins
Where the Wild Things Are?
Classic Movie
Dirty Dancing
Dessert
Chocolate cake
Strawberry cheesecake
Dream Vacation
Visiting Japan
Mediterranean cruise
Form of Exercise
Tennis
Yoga and Barre
Holiday
Christmas
Christmas
Holiday Song
Drummer boy
All I want for Christmas is You
Holiday Tradition
Having dinner at parent's home
Ice Cream
Pistachios
Strawberry
Leisure Activity
Taking naps
Going for a walk with family
Memory with Spouse
Visting Costa Rica
Riding horses in Costa Rica
Movie Munchie
Twistlers
Kettle popcorn
Movie Quote
"Game over man, game over"
Movie Type
Science fiction
Musical
Phamtom of the Opera
Olympic Event
Track and field
Quality about my Spouse
He is a very generous person.
Quote
"Treat others the way that you would want to be treated."
Sandwich
BLT
Ham and Cheese
Type of Music
R&B, reggae, hip pop
Vacation Spot
Japan
Japan, Caribbean Islands
Get in Touch
Provide more information, so American Adoptions can connect you with this family.
---