1-800-ADOPTION
Thank you for viewing our profile
If you would like to learn more about us, please call 1-800-ADOPTION (2367846), fill out the form at the bottom of our on-line profile page, or email us at bp_information@americanadoptions.com.
To revisit our on-line profile page and view our profile video at American Adoptions, simply use your mobile phone to scan the QR code on the right. We are looking forward to hearing from you!
Adam & Anna
We realize that adoption is truly a gift from God, therefore, we relocated our family from California to Arizona in the middle of a pandemic to fulfill our dream. We are grateful and appreciate that you are viewing our profile. We also wish to express our gratitude to you during this time for considering adoption. Know that you are in our prayers, and we hope that you consider us to be your child's parents.
About Us
Job
Product Marketing Manager
Future Stay-at-Home Mom
Education
Some College
Some College
Relationship
Legally Married
How We Met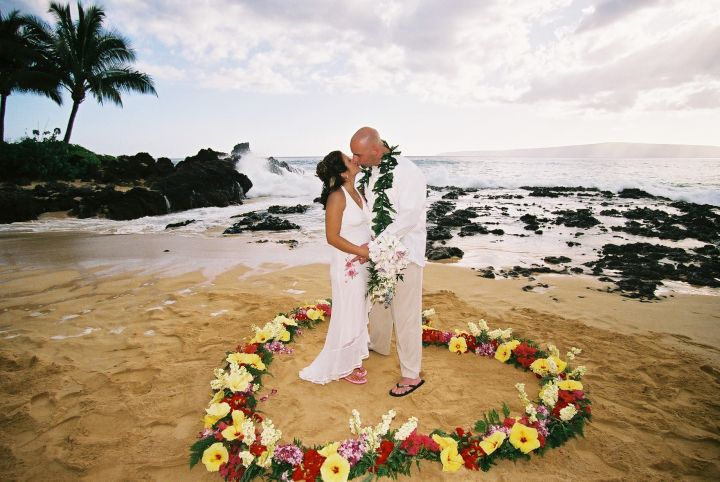 People always say, "I married my best friend," but we truly have. We started as friends and developed a bond that continues to grow. Now, we are inseparable. Our relationship was built on communication and always being open and honest with each other. Our journey began back in 1997 when Adam was working the graveyard shift at a gym that Anna joined. It started with Adam training Anna and sharing some late-night snacks while Adam was working. When Adam moved to a day shift, we started hanging out even more. We would run errands together, sometimes just to get a sandwich from Togo's. After a great end of the month, Adam phoned Anna and asked her what she was doing that night. It was February 28, 1998, a night full of firsts. We ventured off to 3rd Street Promenade in Santa Monica, California, where Anna had her first experience with chocolate Coke, chocolate-covered gummy bears, and Johnny Rockets. Later we both agreed that it was the best first date either of us had ever been on. We married seven years to the date of our first date on February 28, 2005. Our wedding was in Maui, Hawaii and it was our dream Travel Channel wedding.
Our Leisure Time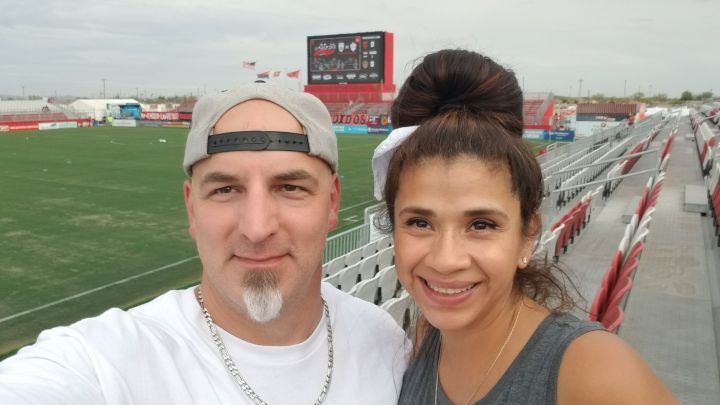 Together, we like to visit museums, zoos, and galleries. We attend concerts, musicals, and plays, both big venue and local community. As we recently relocated to Arizona, we also like to travel and explore our new state with day trips. We love attending and watching sporting events, and not just professional, but also supporting family and friends and their children.
We are active in our church, and we both volunteer during, as well as outside, of mass. We were co-captains for the church fiesta and ran a game booth. We also like to attend and support church activities such as spaghetti dinners, mariachi nights, concerts under the stars, and Christmas pageants.
We are committed to a healthy lifestyle and fitness plays a significant role in our daily lives. Adam has been playing competitive slow-pitch softball for nearly fifteen years. We both like spending time riding our beach cruisers around the neighborhood and parks.
We recently bought the home where we are going to raise the child and enjoy remodeling and projects that continue to make this house our home. Anna enjoys furniture renovation. She likes to take our existing furniture and repaint and refinish to give it new life. Both Anna and her mother enjoy sewing, crafts, and gardening.
Our Cultural Heritage
Adam is an Italian American and was born in the United States. He is most proud of the closeness of his family unit. Where they celebrated all major holidays and birthdays by bringing together the entire family to his grandparent's house for celebrations. He was raised in a middle-class family and attended schools with both ethnic and economic diversity. The schools he attended were in predominantly Hispanic areas where he learned about the Latin culture and learned to appreciate their many traditions. Throughout his life, Adam has lived in ethnically and economically diverse areas and has learned to appreciate and respect all people from all walks of life.
Anna is a Latin immigrant from El Salvador. She comes from a strong matriarchal family which taught her about her Hispanic culture and heritage. Her strong-willed mother and aunts instilled in her the values she has today. She has memories of family traditions which include getting together at Christmas time to learn how to cook traditional Salvadorean dishes. Anna grew up in a diverse Latin community called the Barrio which is part of the Latin culture. As part of that culture, family means everything. Anna had the opportunity to be close not only in distance but in bond with hers.
Photos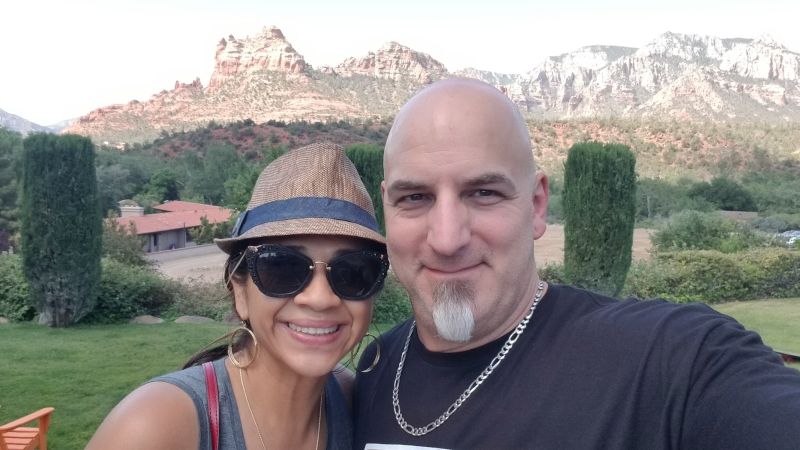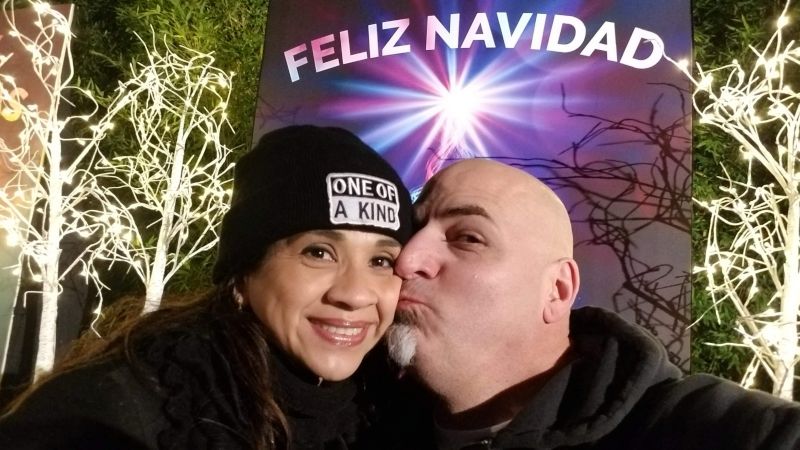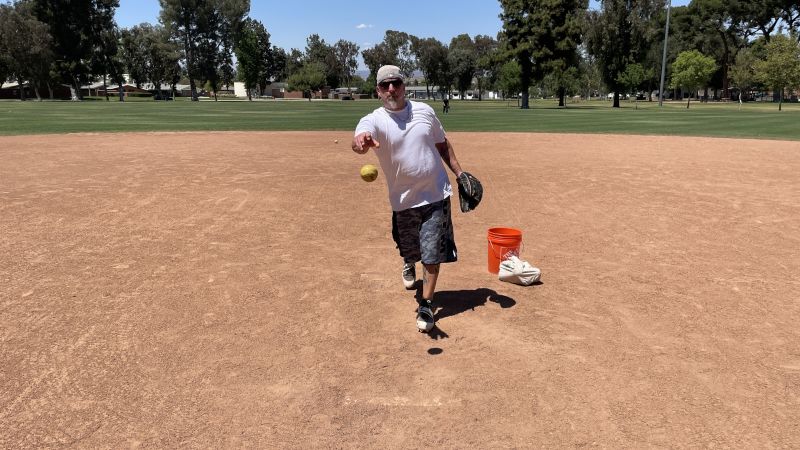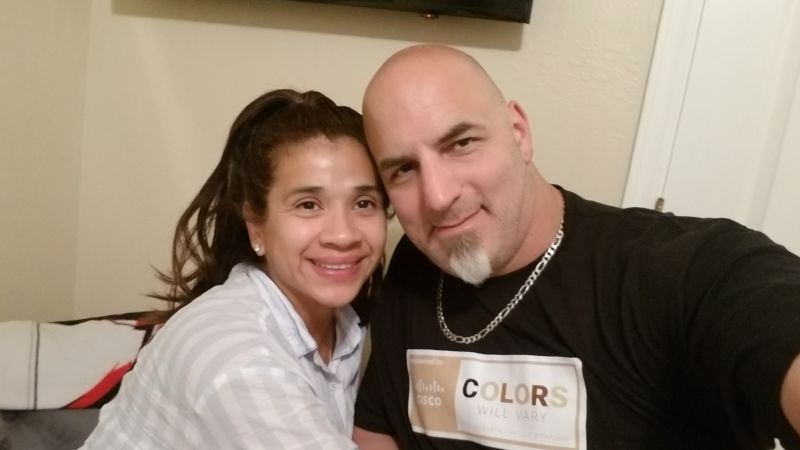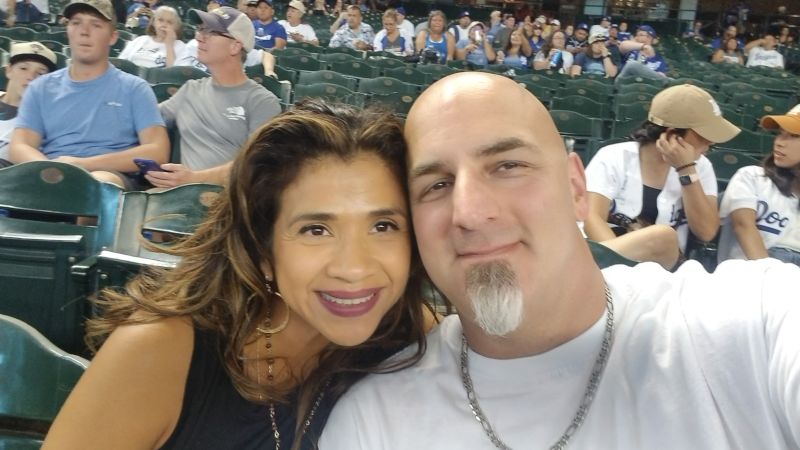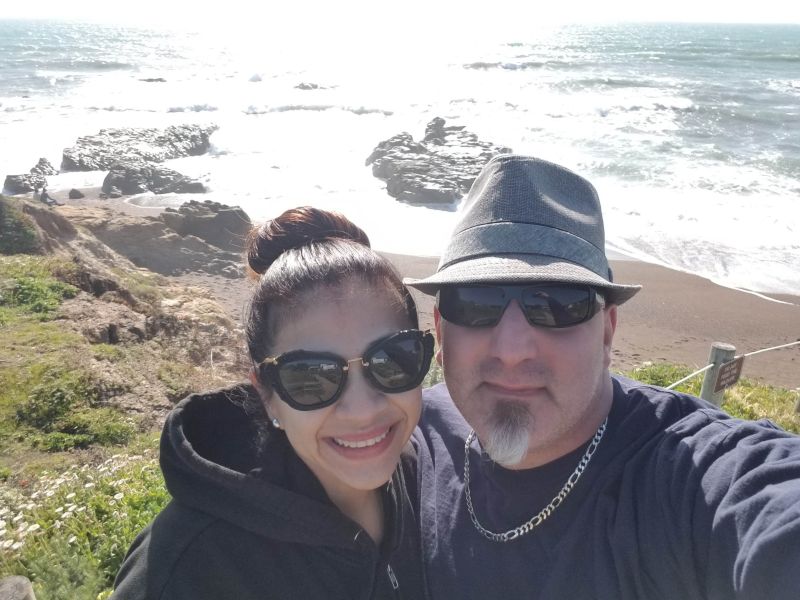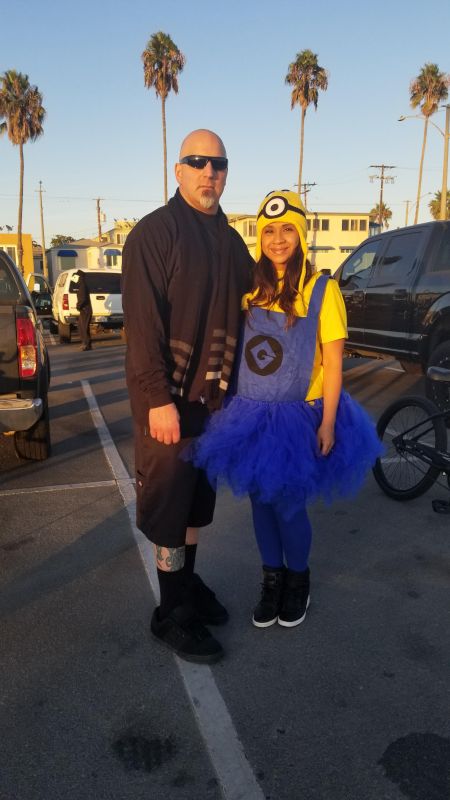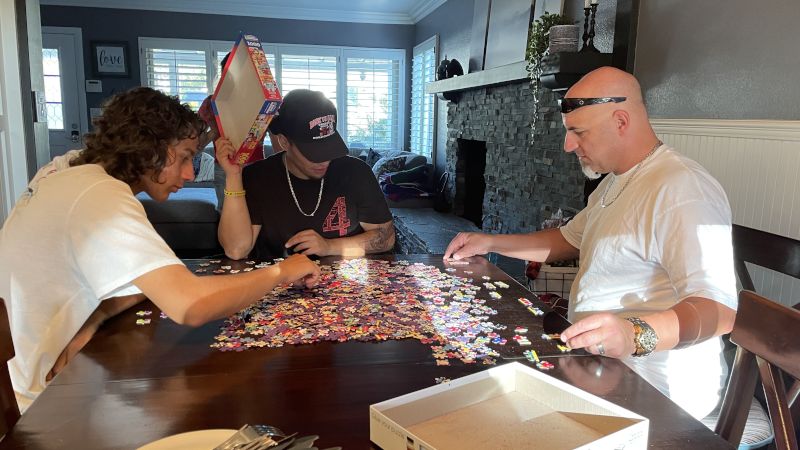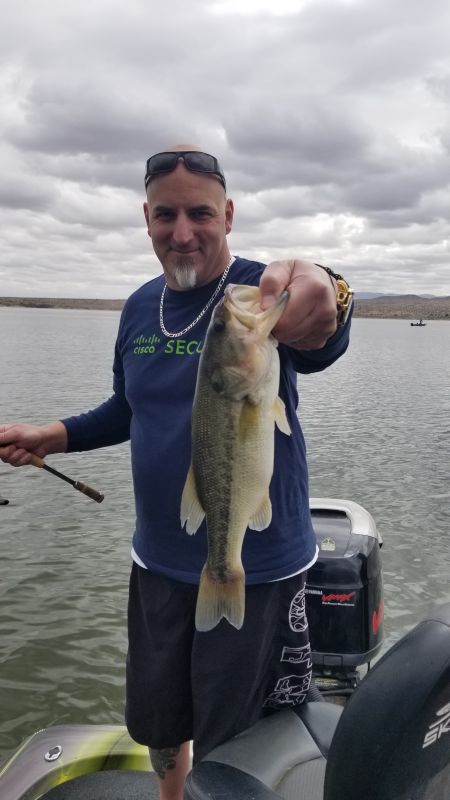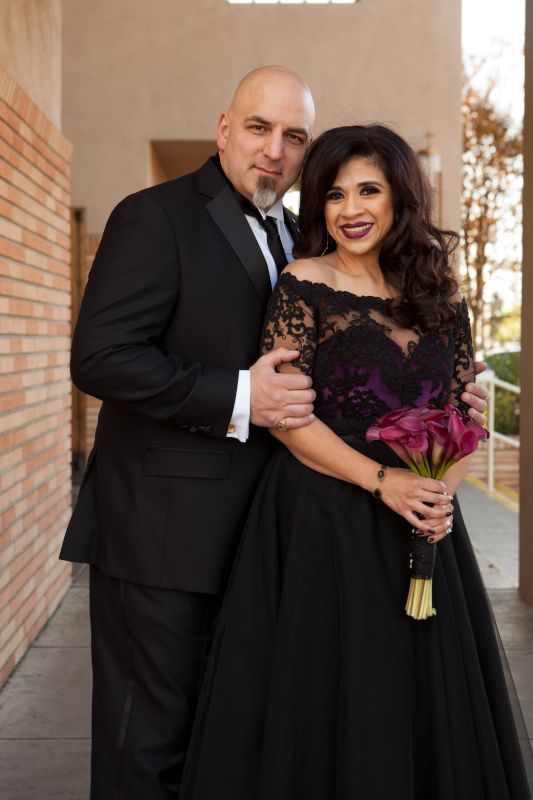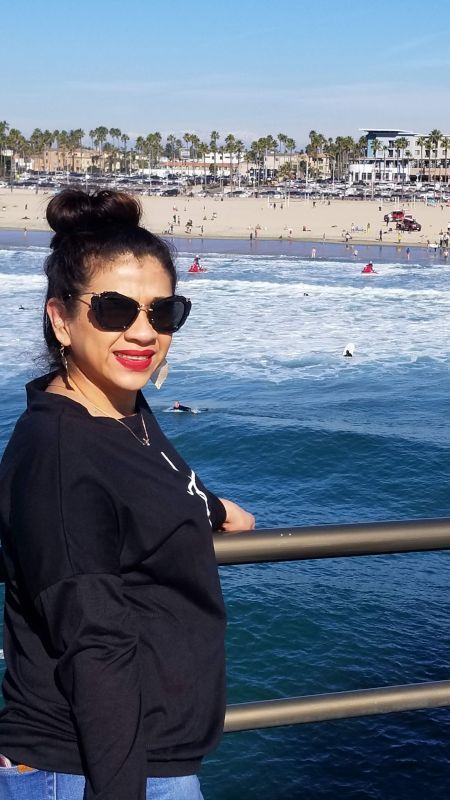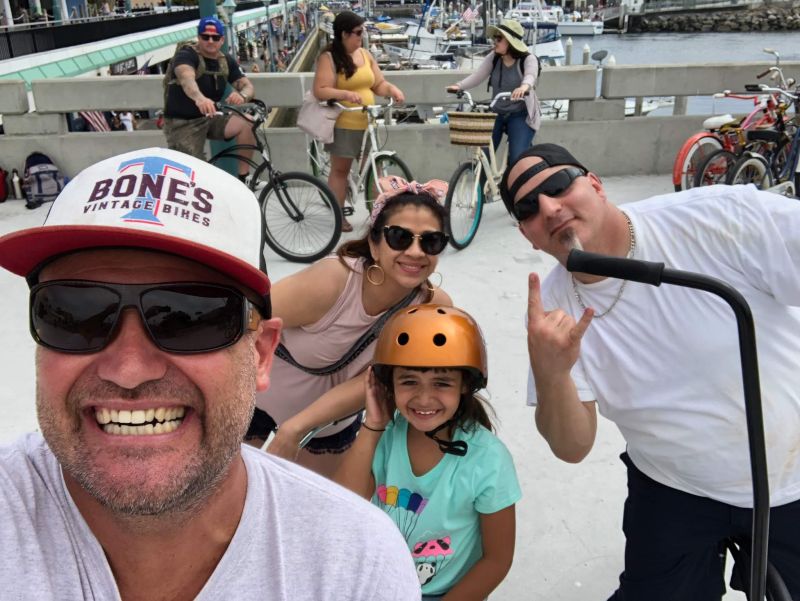 ×
1 / 12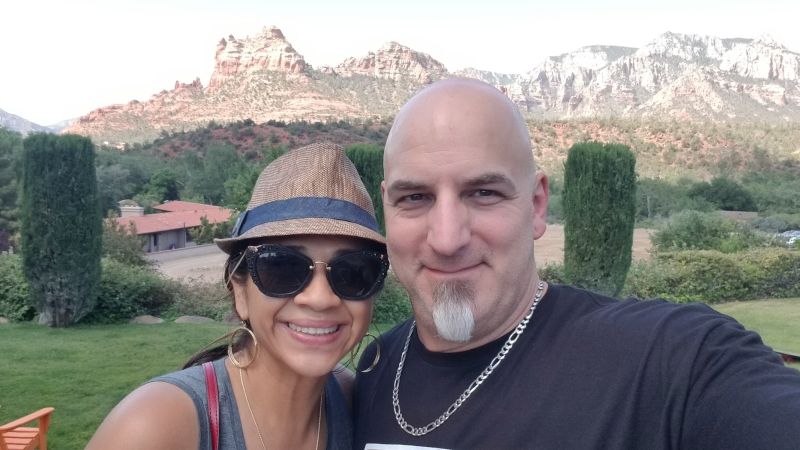 2 / 12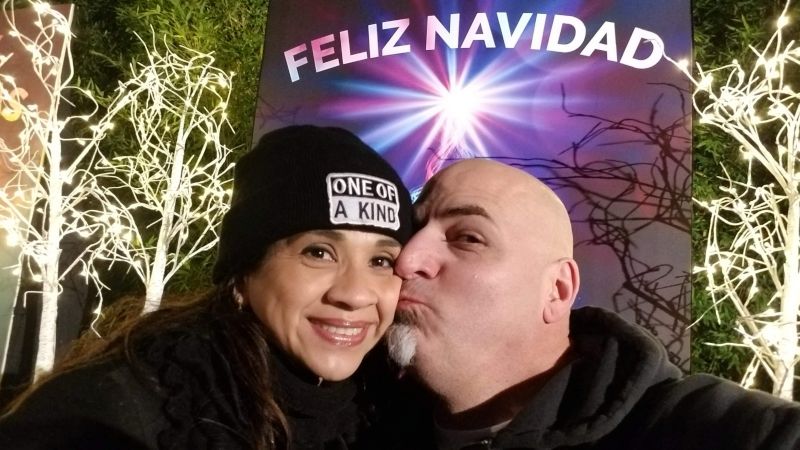 3 / 12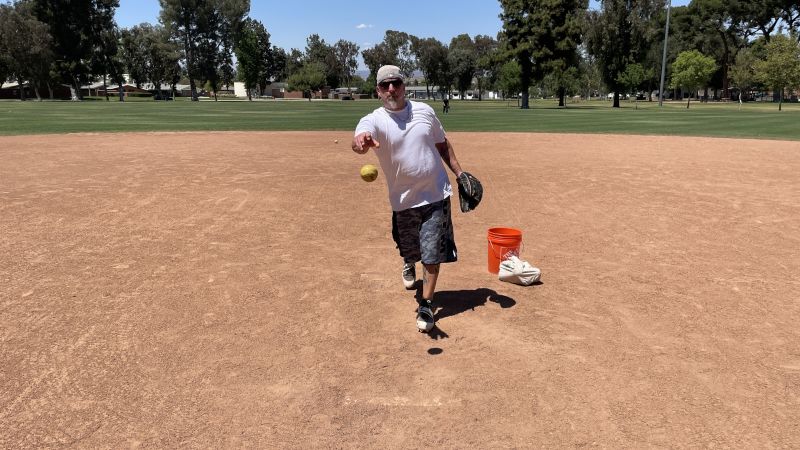 4 / 12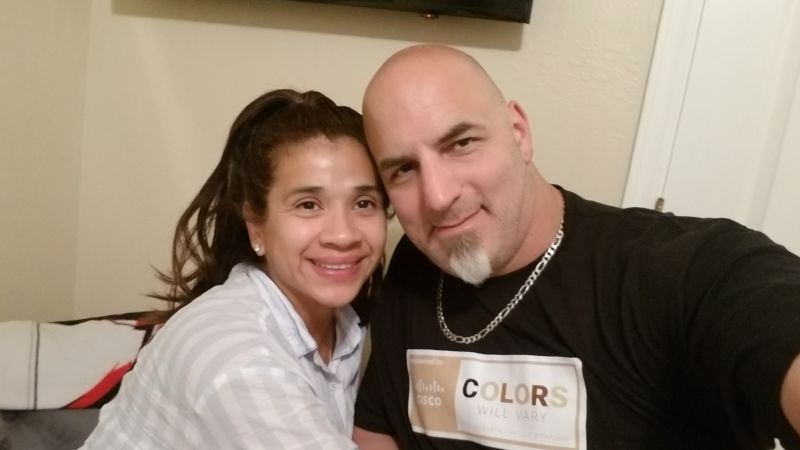 5 / 12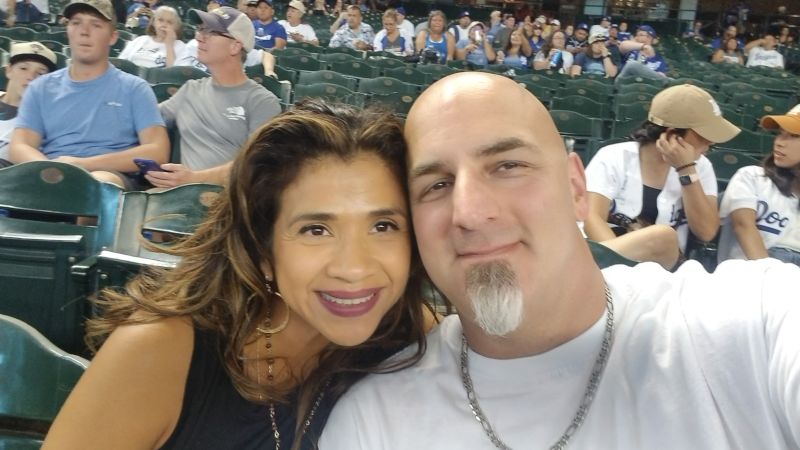 6 / 12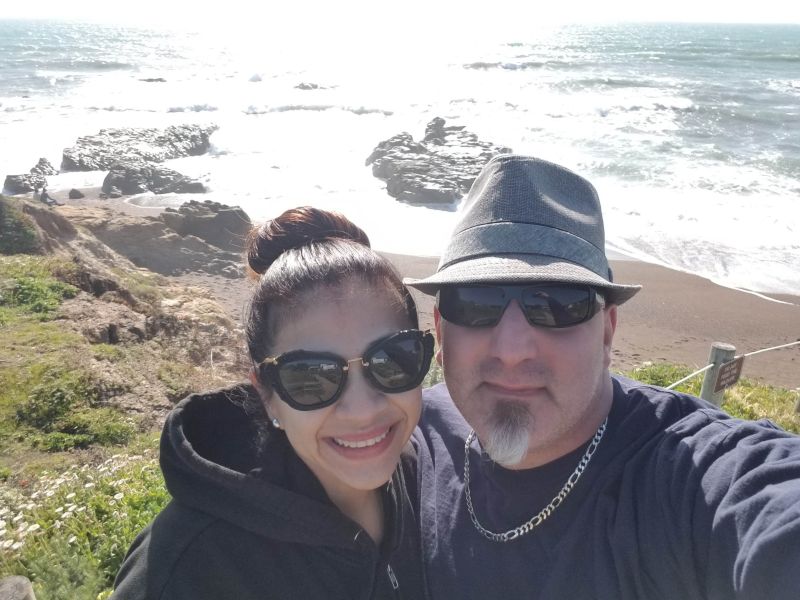 7 / 12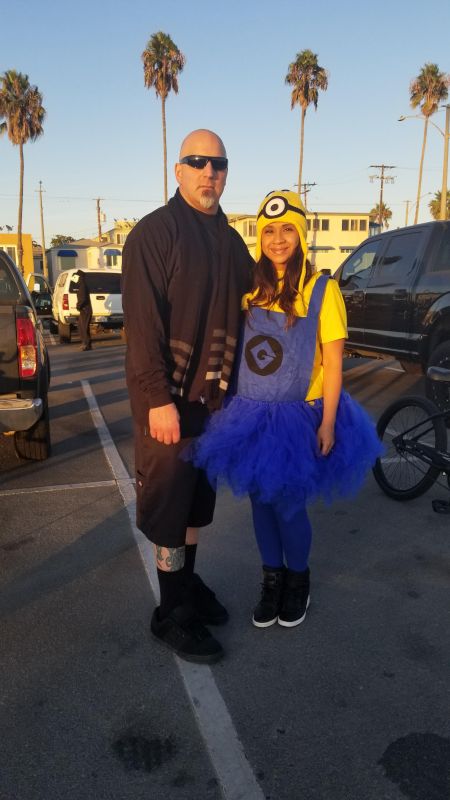 8 / 12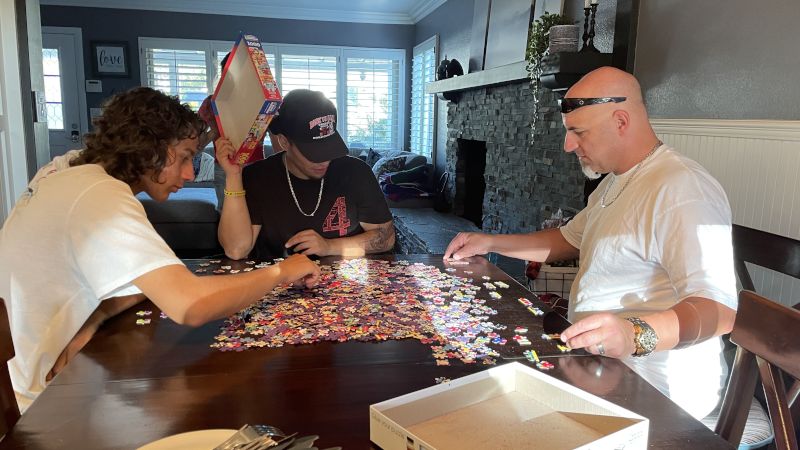 9 / 12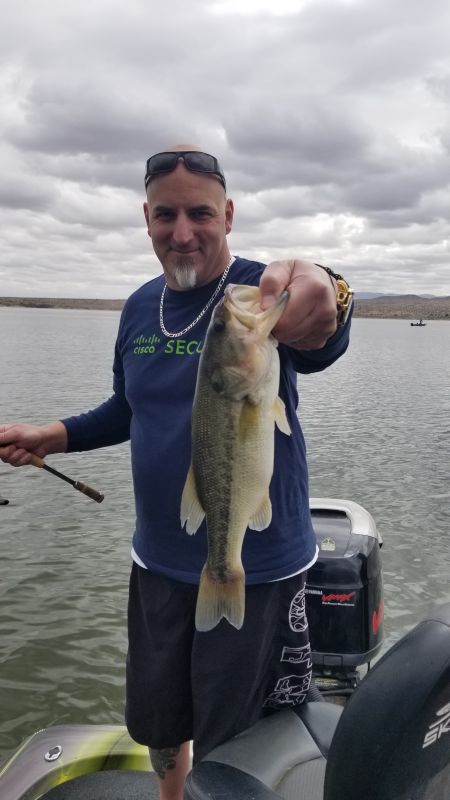 10 / 12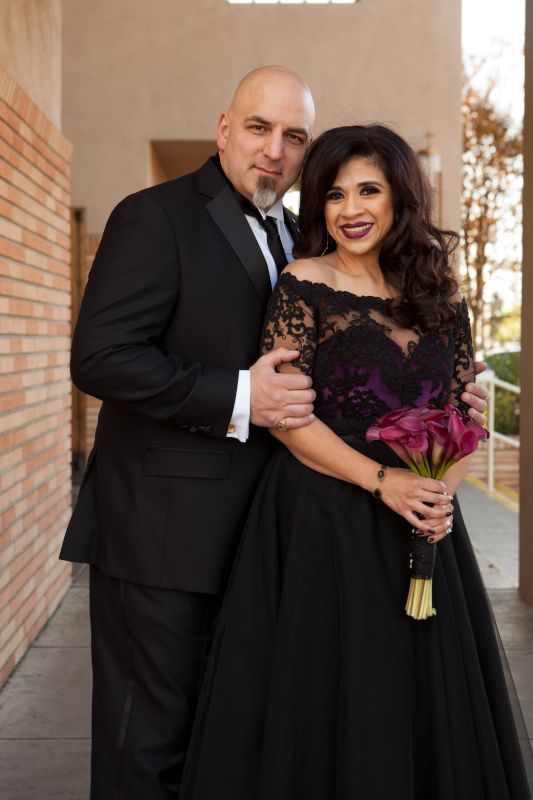 11 / 12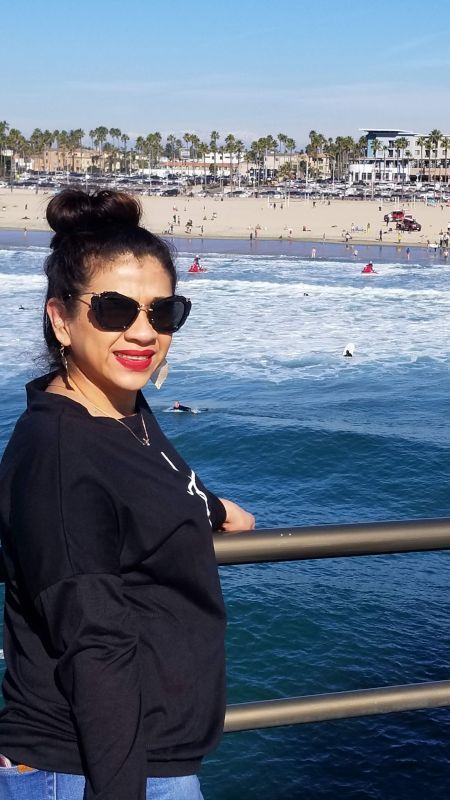 12 / 12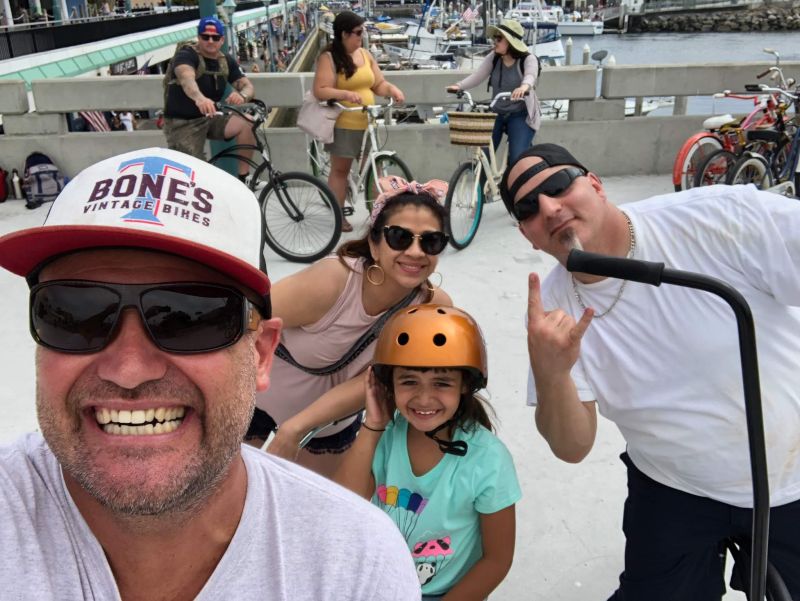 ❮
❯
Our House and Neighborhood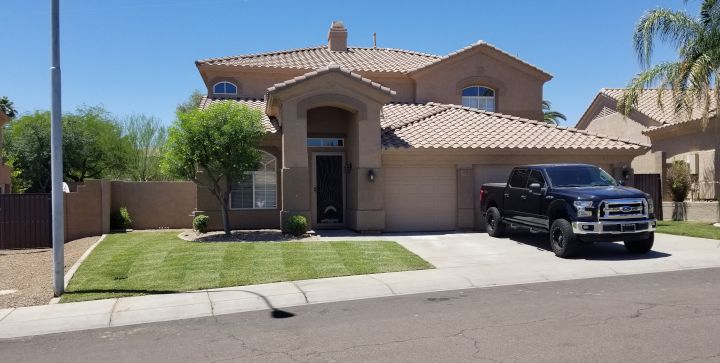 We recently relocated to Arizona and found perfect home to raise a family. It has four bedrooms, a big backyard, and a pool. The house also has a huge playroom.
Choosing the neighborhood and community were critical in our selection of where we would move. We chose a great neighborhood full of diversity in both age and ethnicity. We are surrounded by children of all ages. The schools supporting the neighborhood are all award-winning and are within walking distance. We have only been in our home for just over a year, and we have already been made to feel welcome. Everyone smiles and waves at each other, even as they are driving. There is an annual Halloween block party, and most people decorate their houses with seasonal decorations, year-round. Our immediate community has a park with a playground, a lake, and a community water park all within walking distance.
Selecting our church community was also a significant decision for us. We were blessed to find a local church that is also very welcoming and diverse. The church community is very supportive of our adoption dream. We are active within our church community, where Adam is a lector and Anna volunteers in the church office.
We live about 30 minutes away from Phoenix where culture abounds with a zoo, an aquarium, several museums, botanical gardens, theatres and playhouses, where we love spending time.
Our Extended Families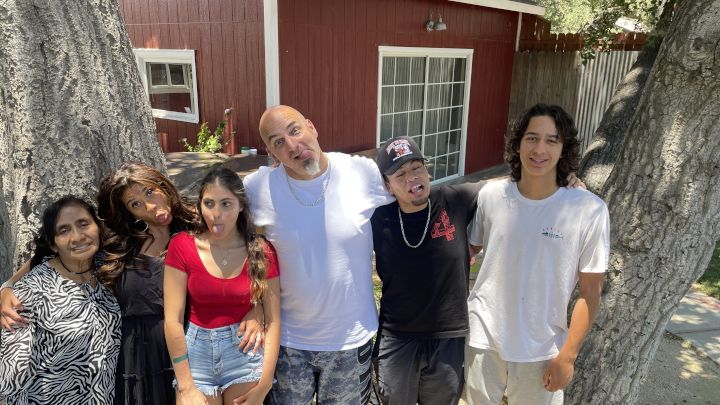 Family is massively important to us. Our loving family includes friends that are considered "family." To us, family is more than blood. Adam comes from a very close-knit family, and he has two siblings. Anna is an only child but was surrounded by aunts and cousins while growing up.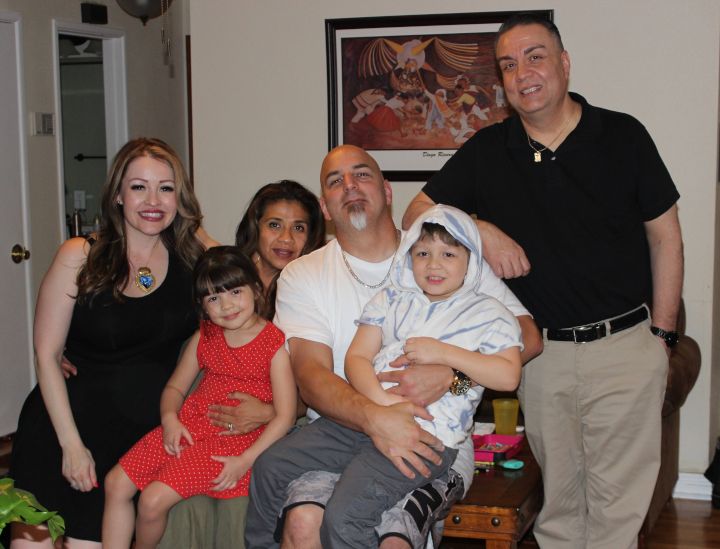 Our family is ultra-supportive of our adoption plans. They are just as excited as we are to have our family grow. "Mami" (Anna's mother) lives with us and is excited to be an abuelita (Spanish for little grandmother) and the child will be raised bi-lingually. Adam's Godparents live local and are excited to be grandparents. We are blessed to have nieces and nephews ranging from 2 to 27 years of age. Your child will be surrounded with unconditional love from more grandparents, aunts and uncles, and cousins than one could count.
Because of the diversity of our family, we gather frequently for religious and national traditions, such as celebrations, holidays, and birthdays. Our extended family lives in California, which gives us reasons to travel and visit. Additionally, as we recently relocated to Arizona, we like to go out to explore and visit different parts of the state.
From Us to You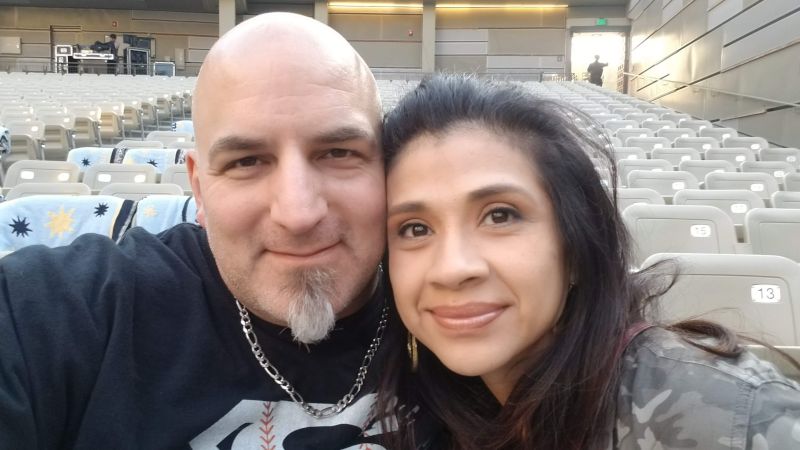 Thank you for taking the time to review our profile. We feel honored to be a potential adoptive family for your child. Your consideration of adoption is both courageous and selfless, a true act of unconditional love. Please know that we are sending positive thoughts and prayers to you.
Adam is a Senior Product Marketing Manager in cybersecurity. He works for a great company that allows him to work from home. By working from home, he will be very engaged in the daily activities of the child. In his spare time, Adam likes to play competitive slow-pitch softball. By playing competitive sports since childhood, Adam has the ability to relate to children and bring out the best in them.
Anna is a stay-at-home "house boss." Our relocation to Arizona has blessed us with the fact that Anna can be a stay-at-home mom. Prior to her new role, she was in the medical field for over 20 years serving the community with compassion and empathy, especially with children and the elderly. This is also reflected through the unconditional love that Anna has for all those she holds dear. She enjoys taking our dog Chance out for his daily walks and in her spare time, Anna takes our existing furniture and repaints and refinishes to give it new life.
Anna's mother, Catalina, lives with us full-time, which means if you are keeping count, that is three stay-at-home adults ready to love and be actively engaged in the child's life. She enjoys spending time in her garden outside, sewing, and going for walks around our community and neighborhood.
We believe that it is God's plan for us to adopt. Our faith in him was strengthened when we were unable to conceive naturally and through a series of events, we arrived in Arizona at this moment. We have been truly blessed by God in many ways. With his continued guidance, we pray to fill our home with the sounds of a child.
The child will be raised as part of a bilingual household (English and Spanish) with strong morals and values. They will be protected, encouraged, and most of all loved. We believe in raising a child with a "Do your best" attitude allowing them to find and develop their true potential. Our diverse family is full of encouragement and love and is excited to welcome a new addition.
We will be open with the child about their adoption story. They will know that it was a decision based on the love you have for your child. You will always be referenced in a positive light. We will be adding you and the adoption story and journey to our family traditions, remembering and celebrating you through special reflections.
We see our newly expanded family continuing to travel and explore, and if you would like for us to share our adventures with you, we are open to doing so. In addition, we are also open to sending emails, letters, and pictures and will consider visits when the time is right. Lastly, if during this journey you would want to meet us, or learn more about us, we welcome the opportunity.
Thank you, again, for reading through our profile and considering our family as potential adoptive parents for your child. Your strength and courage during this journey are admirable. We pray that God continues to bless and guide you and your child on this journey.
Warmest Regards,
Adam & Anna
Favorites
Actor
Clint Eastwood
Matthew McConaughey
Actress
Charlize Theron
Cate Blanchett / Betty White
Cartoon
Bugs Bunny
Bugs Bunny
Childhood Memory
Going to the river with my family
Playing with extended family
Childhood Toy
Legos
Cabbage Patch Kid
Children's Book
Where the sidewalk ends
The Giving Tree
City
Cambria, CA
Cambria, CA
Classic Movie
The Ten Commandments
Sabrina
Dessert
Ice Cream
Fresh Fruit
Disney Movie
Beauty and the Beast
Beauty and the Beast
Dream Car
Lincoln Continental
Chevy Nomad
Dream Job
Being a Dad
Being a Mom
Family Activity
Anything outdoors
Exploring
Flower / Plant
Roses for my wife
Roses from my husband
Food
Chicken Enchilada Casserole
Homemade Sauce with Meatballs
Form of Exercise
Slowpitch Softball
Interval Training
Hobby
Working on the House
Restoring furniture
Holiday
Christmas
Christmas
Holiday Song
Donde Esta Santa Claus?
Santa Baby
Holiday Tradition
Decorating while watching Christmas movies
Decorating tree while watching Christmas movies
Ice Cream
Do I have to pick one? any and all
Thrifty Mint and Chip
Leisure Activity
Swimming
Walking the dog
Memory with a Child
Being asked to be Godparents
Baptizing our Goddaughter
Memory with Spouse
First Date
First Date
Movie
Superman
Wonder Woman
Movie Munchie
Popcorn
Red Vines
Movie Quote
Do or do not, there is no try
Movie Type
Action
Rom Com / Action Adventure / Documentary
Olympic Event
Gymnastics
Gymnastics
Personal Hero
Dad
My Husband
Quality about my Spouse
Her Unconditional Love
His Big Heart
Quote
Those who cannot remember the past are condemned to repeat it.
"To the world you may be one person; but to one person you may be the world" -Dr. Seuss
Restaurant
Ruth Chris
Maggiano's Italian Restaurant
Sandwich
Firehouse Subs Italian
Firehouse Subs Italian
Scripture
But as for me and my household, we will serve the LORD.
Therefore shall a man leave his father and his mother, and shall cleave unto his wife: and they shall be one flesh.
Shopping Store
Amazon
TJ Maxx / Marshalls / Home Goods
Song
The Best is Yet to Come
At Last
Sport to Play
Baseball
Soccer / Baseball
Sport to Watch
Baseball / Hockey / Football
Baseball/ Soccer / Football / Hockey
Sports Star
Jackie Robinson
Sports Team
Los Angeles Kings / Los Angeles Angels of Anaheim
Seattle Seahawks, Los Angeles Kings, Las Vegas Knights, Los Angeles Dodgers, Los Angeles Angels of Anaheim, Los Angeles Galaxy
Subject in School
Math
Math
Superhero
Superman
Wonder Woman
Thing to Cook
Homemade sauce with meatballs
Enchiladas
Time of Day
Evening
Morning
Tradition
Family dinners
Family meals
TV Show Character
Lucy Ricardo
Vacation Spot
Cambria
Cambria
Video Game
Suduko
Centipede
Get in Touch
Provide more information, so American Adoptions can connect you with this family.
---