1-800-ADOPTION
Thank you for viewing our profile
If you would like to learn more about us, please call 1-800-ADOPTION (2367846), fill out the form at the bottom of our on-line profile page, or email us at bp_information@americanadoptions.com.
To revisit our on-line profile page and view our profile video at American Adoptions, simply use your mobile phone to scan the QR code on the right. We are looking forward to hearing from you!
Nick & Mimi
Thank you for taking the time to read our profile and learn a little bit about us. Being parents is our greatest joy and blessing. We are so grateful for the gift of our children and love spending time with them. We are excited to have the chance to grow our family again through the gift of adoption!
About Us
Job
Digital Communications Manager
Stay at home Mom
Education
Master's Degree in Communications
Doctoral Degree in Law
Children
Mary (Molly), Anne (Annie)
Relationship
Legally Married
How Adoption has Affected Us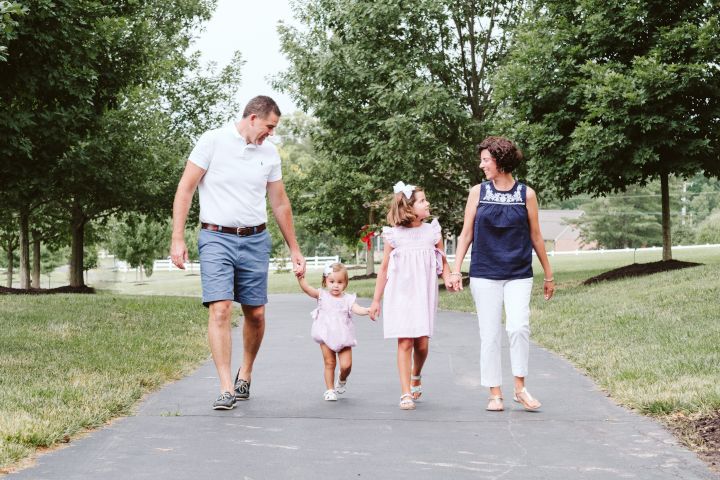 After experiencing years of infertility and several miscarriages, we knew that adoption was the right path for us to grow our family. We adopted our youngest daughter, Annie, as a newborn through a small local agency. We had a nerve-racking lengthy wait (33 months) and had begun to doubt whether we were meant to remain a family of three before we received "the call." We rushed to the hospital to meet Annie and were overcome with joy and amazement that we were going to get to be her parents. We could not love Annie anymore than we do and she brings so much joy not only to us but to everyone she comes in contact with. We are very lucky to have her in our lives.
Annie's birth mother chose a closed adoption with no contact. So, unfortunately, we never got to meet her or talk with her. We know that she loved Annie though and made her selfless decision to give Annie a chance at a better life. We make photo books of Annie each year and send them to the adoption agency so that, if she chooses, she can see how Annie has grown and what her life is like. We are open to future contact, if she would like it, and do have some of her information if Annie would like to seek her out when she is older. We read adoption books to Annie and talk about her adoption story with her so she will grow up knowing she is adopted. We also celebrate "Family Day" each year on the anniversary of her adoption finalization.
Our Children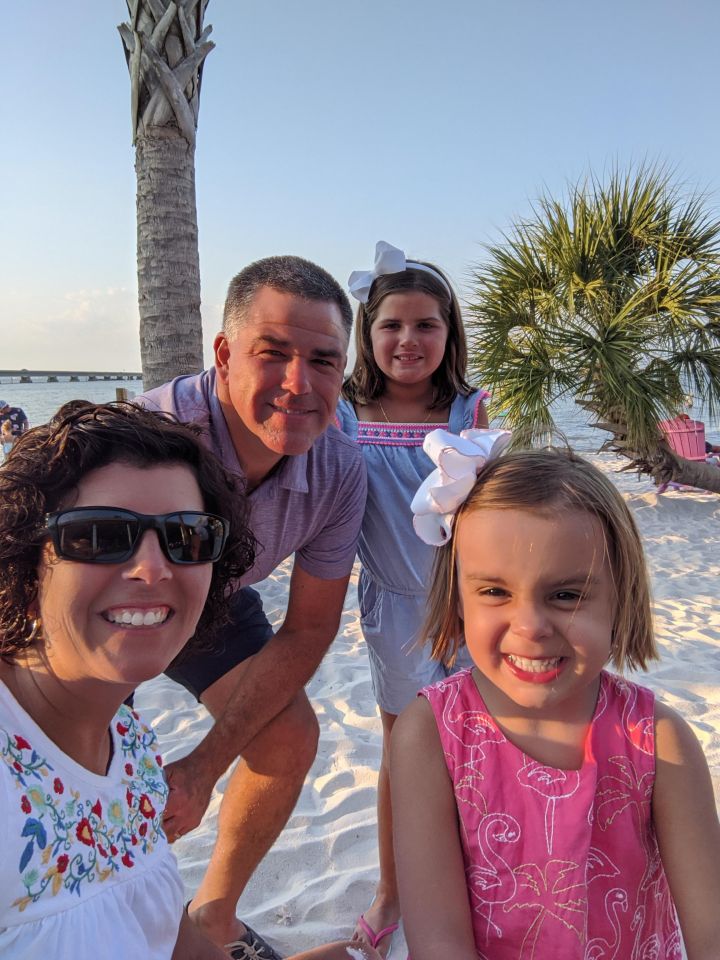 We have two beautiful and smart daughters who are 10 and 4. And they are eagerly awaiting a sibling!
Our oldest daughter, Molly, is very bright and a very caring girl. She has had straight As every year of school, and school work comes easily to her. She loves to play volleyball, basketball and soccer. Molly is very passionate about cooking lately, making us dinner occasionally and baking up a storm! She is friendly and outgoing, loves spending time with her friends and loves being a big sister!
Our youngest daughter, Annie, is always keeping us on our toes! She is fearless and has endless energy. She loves playing outside--riding her bike and scooter, swinging, drawing with chalk on the driveway. Annie likes helping Nick in the garden and planting flowers - or really any activity where she can play in the dirt! She also loves building with blocks and Legos, and she's always working on her art by drawing pictures, cutting shapes and painting. Both of them are amazing, and we are so blessed to have them as our daughters. And we're hopeful that they are able to experience the joy of another sibling.
Our Leisure Time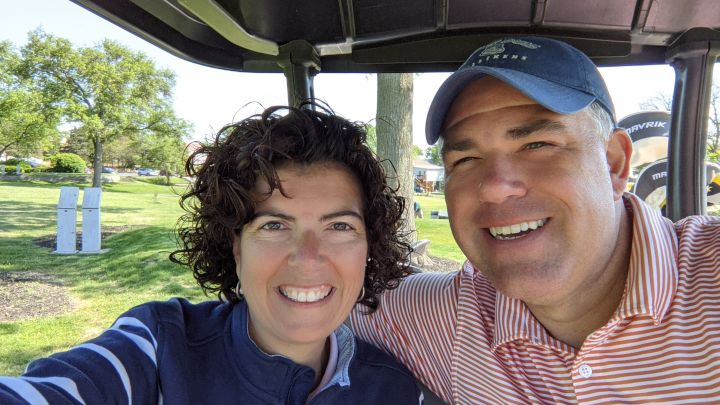 We are lucky to be able to spend a lot of time together and we are always trying to make fun memories with the kids. Our children have a lot of energy and interests so we are always doing something active.
We like to visit the zoo, children's museums, and local festivals. We take the kids to pick apples and pumpkins in the fall and strawberries in the spring. We enjoy taking them to a sporting event or a theater production. In the summer, you can find us at the pool on most days and everyone loves mini golf. In the winter, you might find us ice skating or bowling. We spend a lot of time with other families from school and church. Just about every weekend, someone is hosting families for a dinner and some type of large play date for the kids. We also attend most of the family events hosted by our church - such as the big Easter Egg Hunt, fish fries and the Oktoberfest festival.
Our favorite way to make family memories is on vacations. We take a trip to the beach every summer with our extended family and another trip every other year with just the four of us. We also love to visit Disney World! We have been four times so far and the kids are clamoring for us to go back! Our most recent adventure was a week in South Dakota where we had a great time enjoying nature!
Photos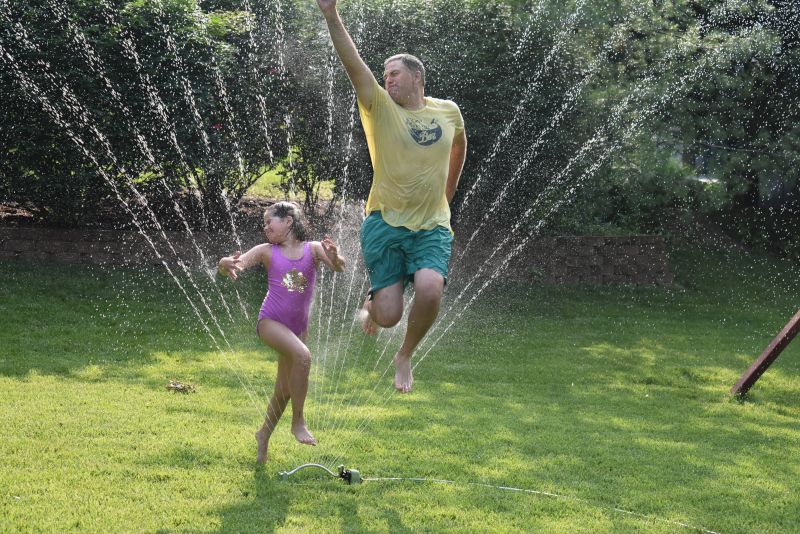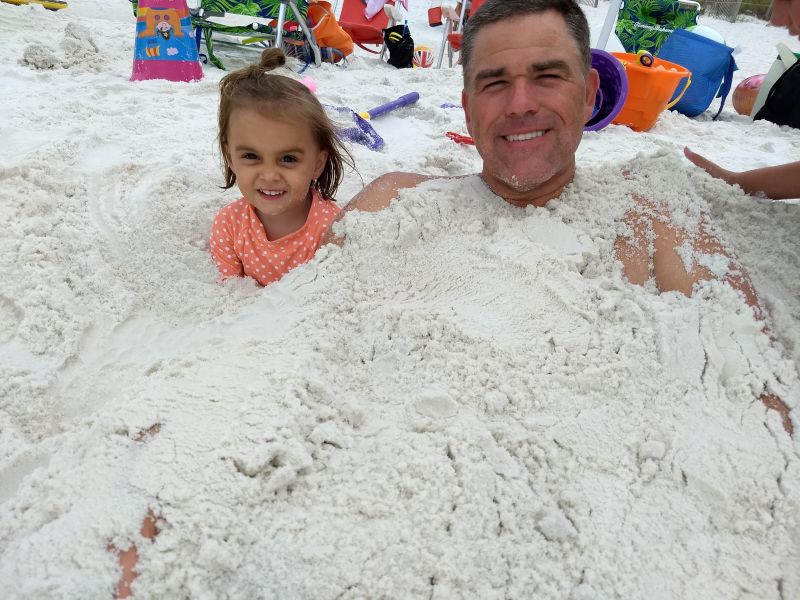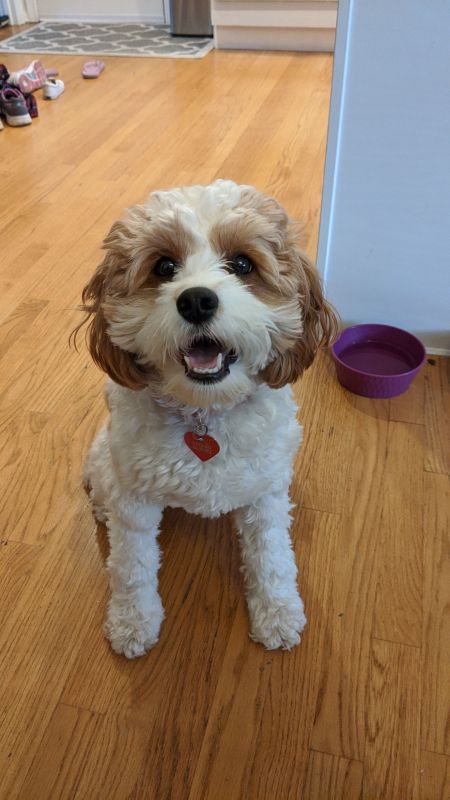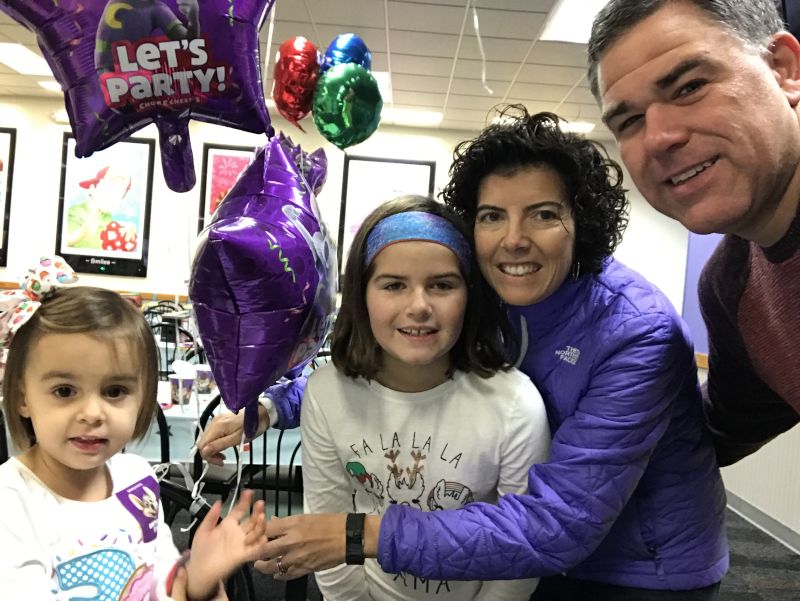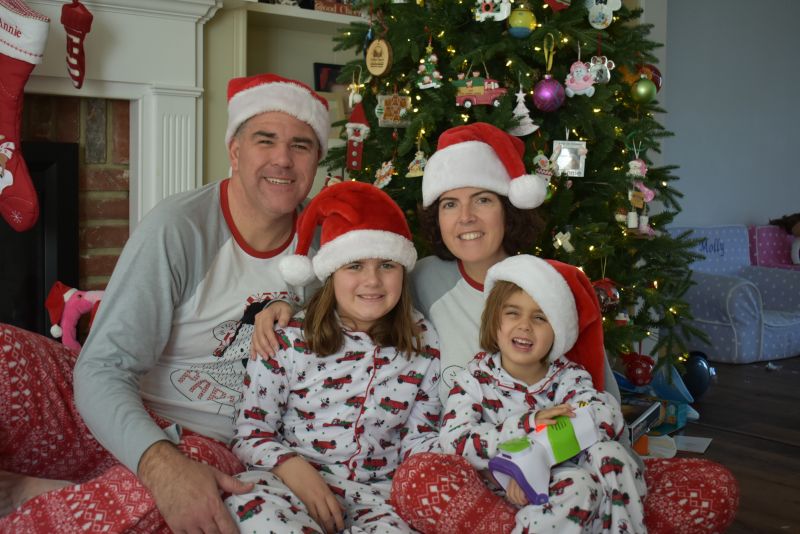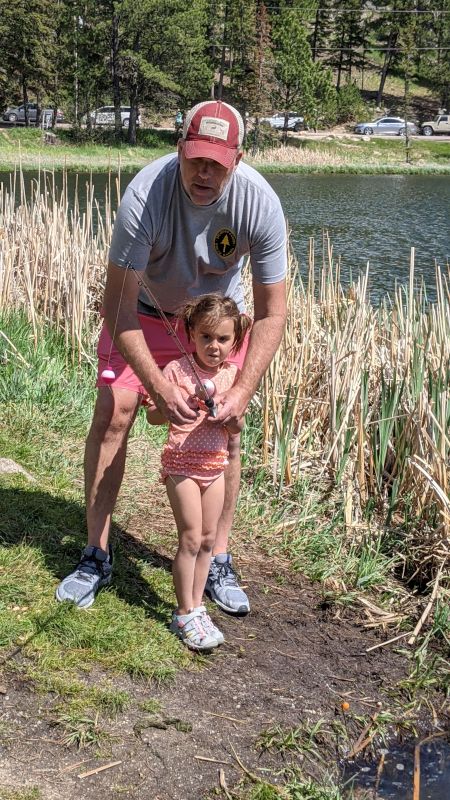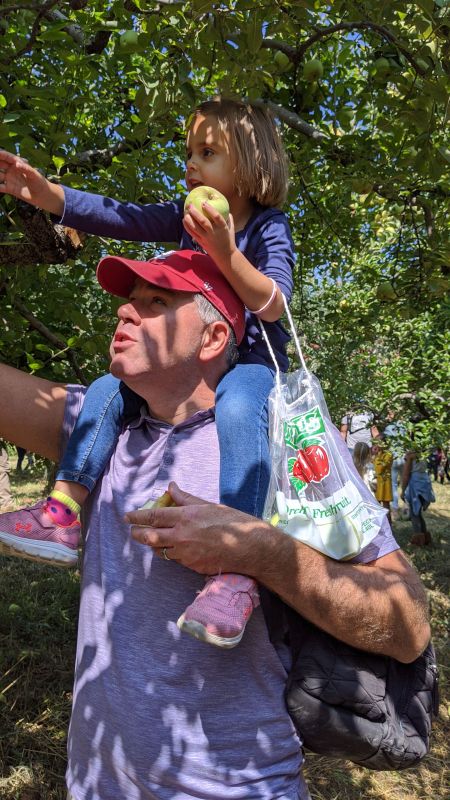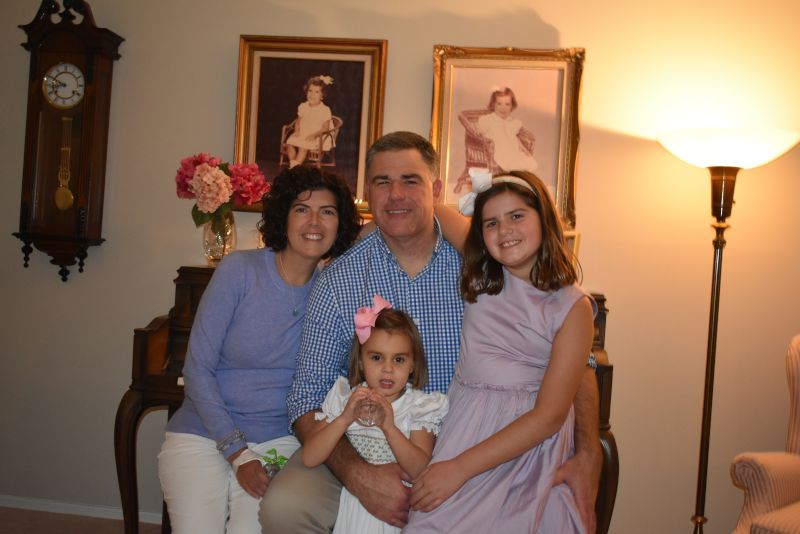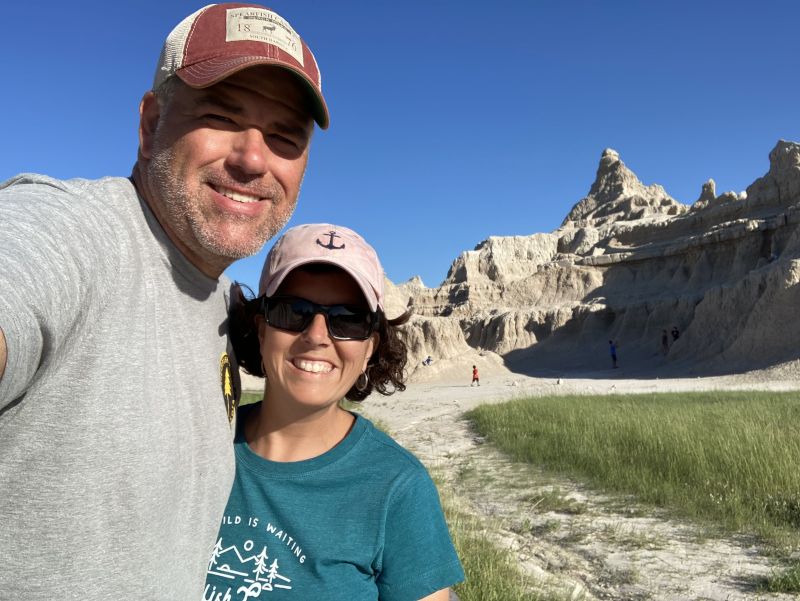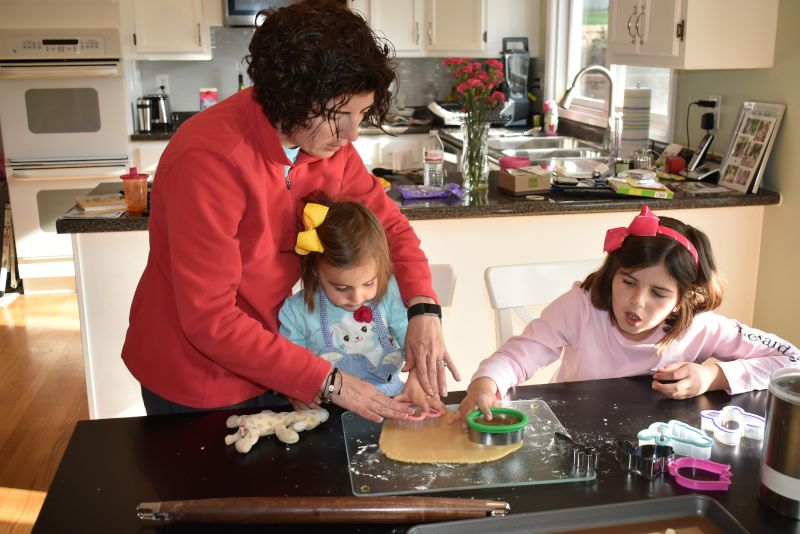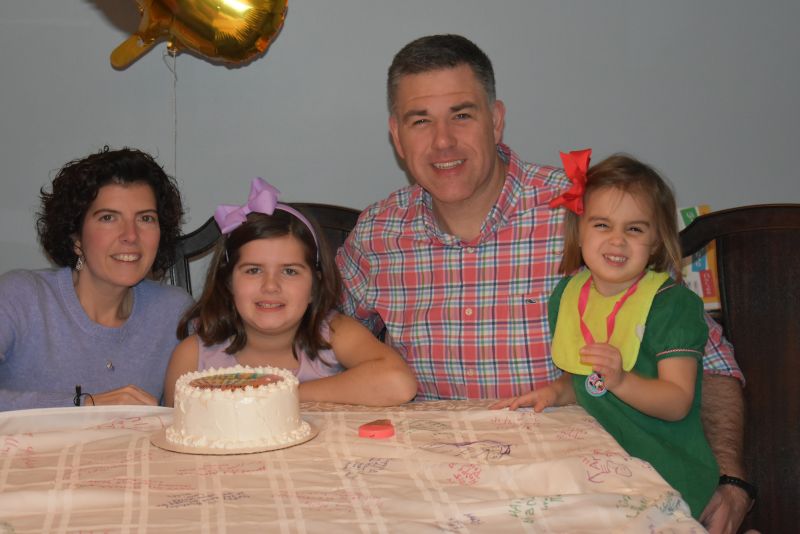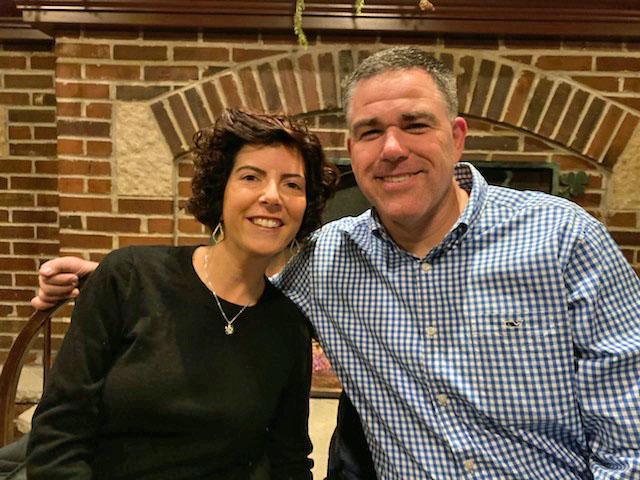 ×
1 / 12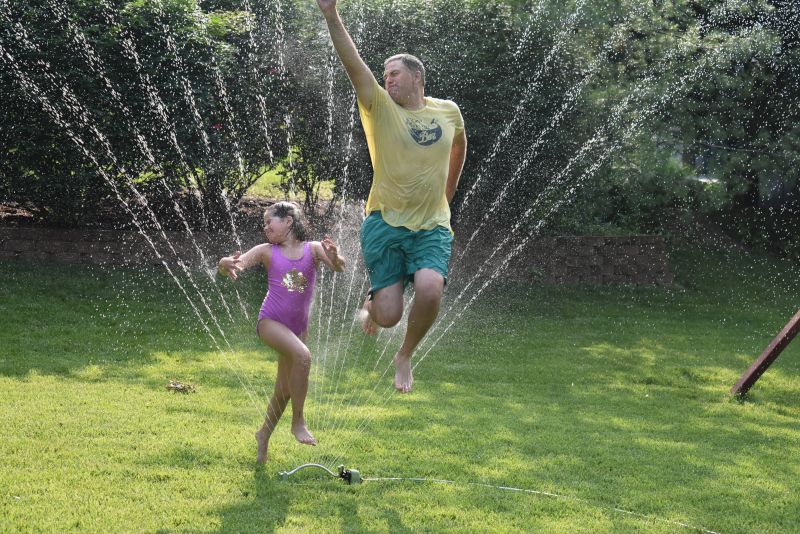 2 / 12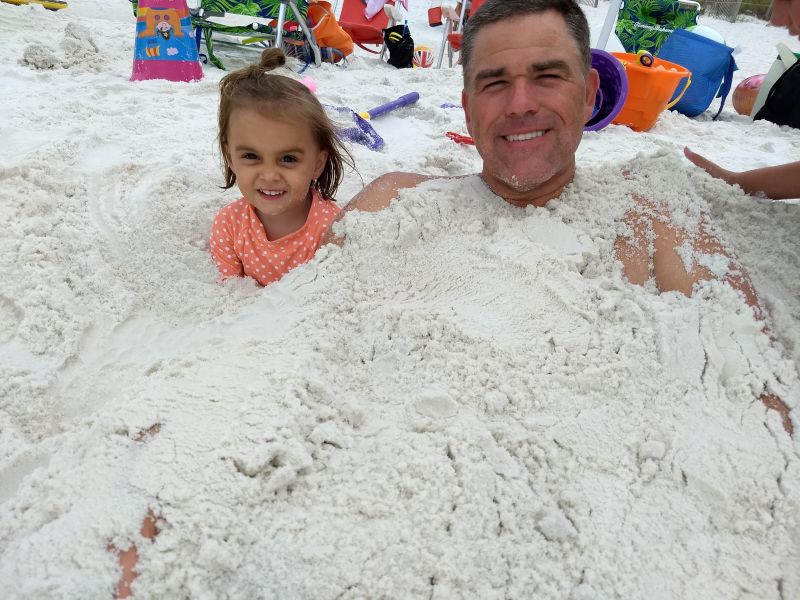 3 / 12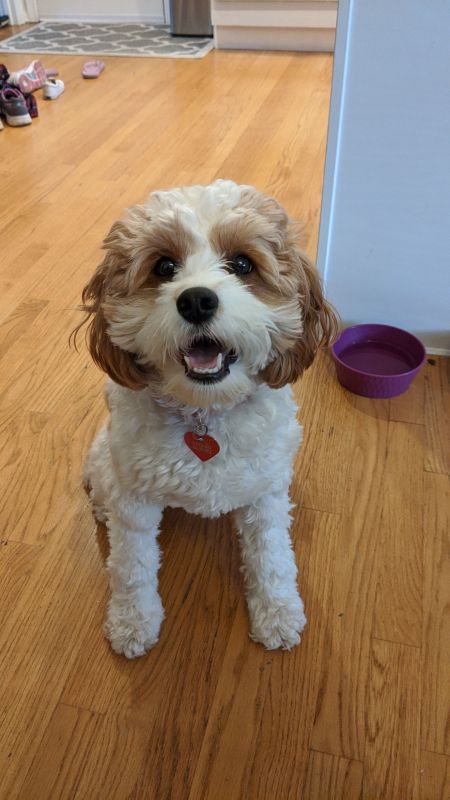 4 / 12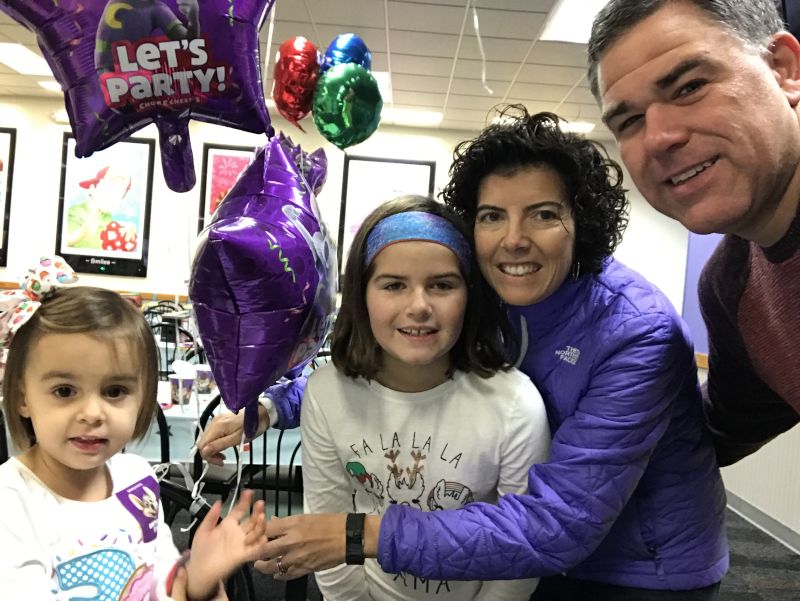 5 / 12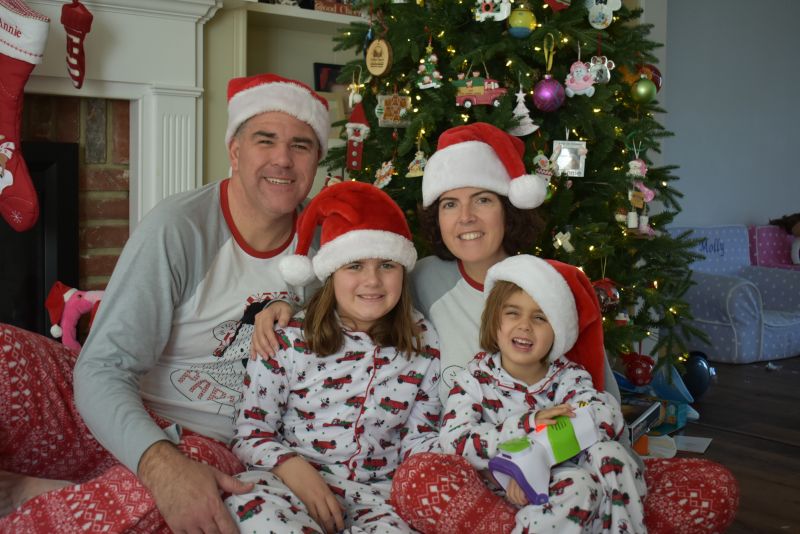 6 / 12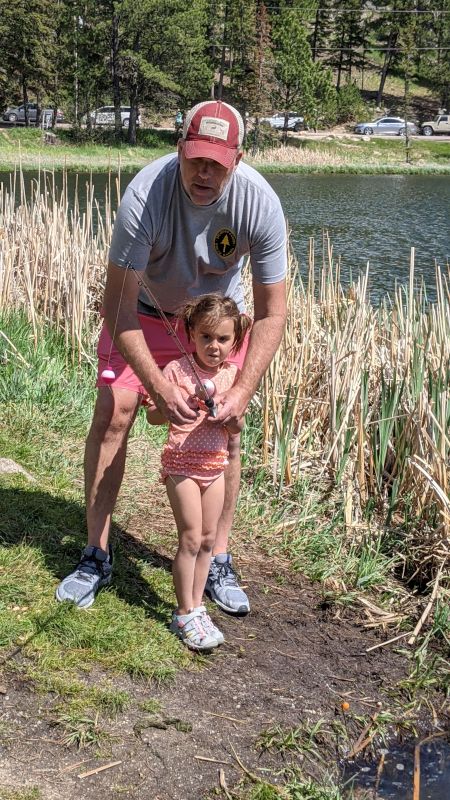 7 / 12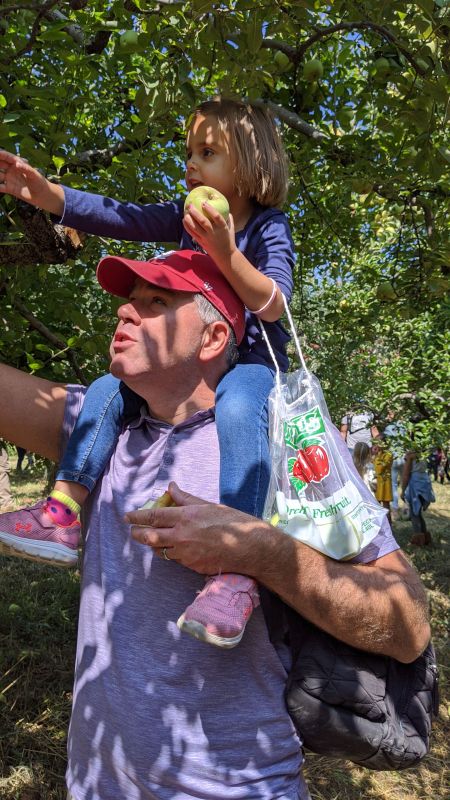 8 / 12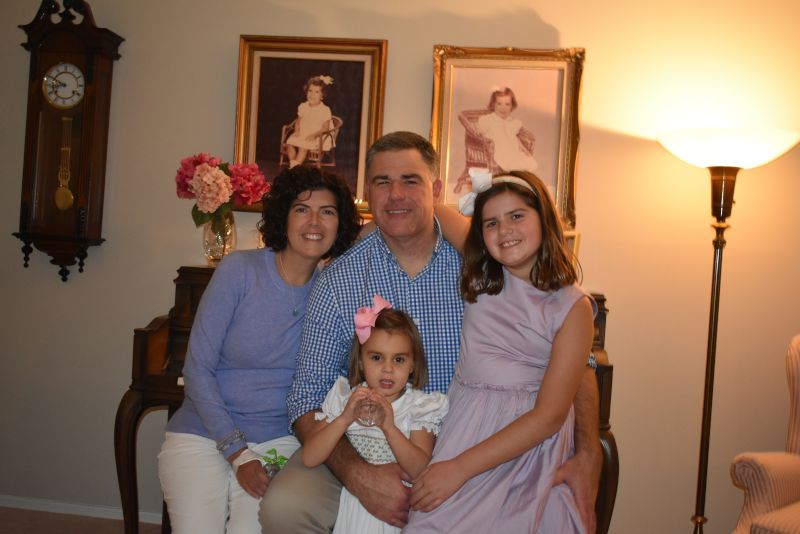 9 / 12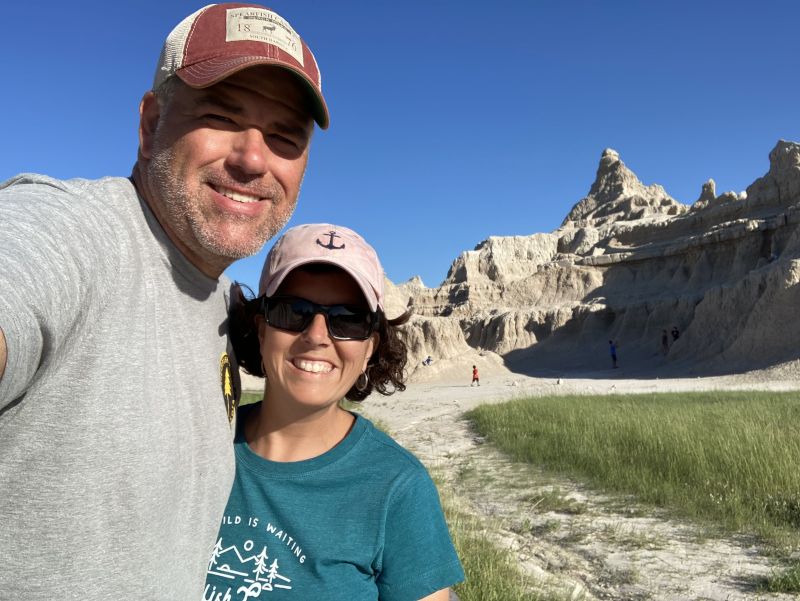 10 / 12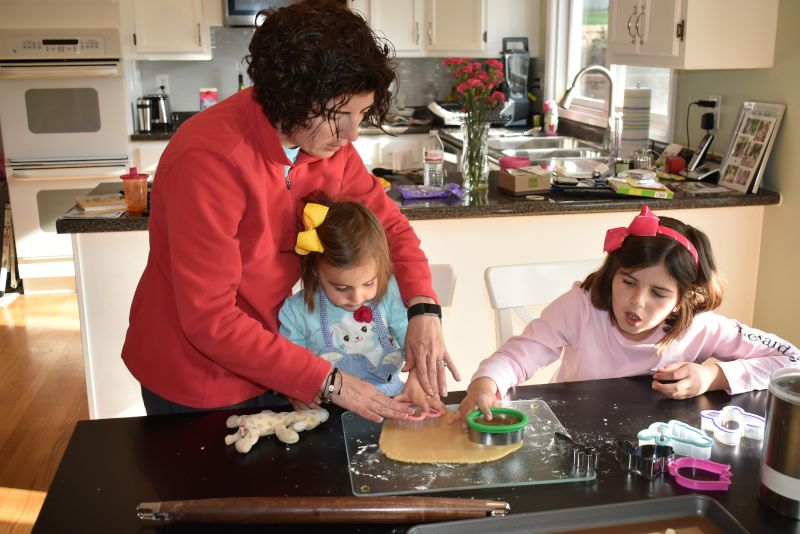 11 / 12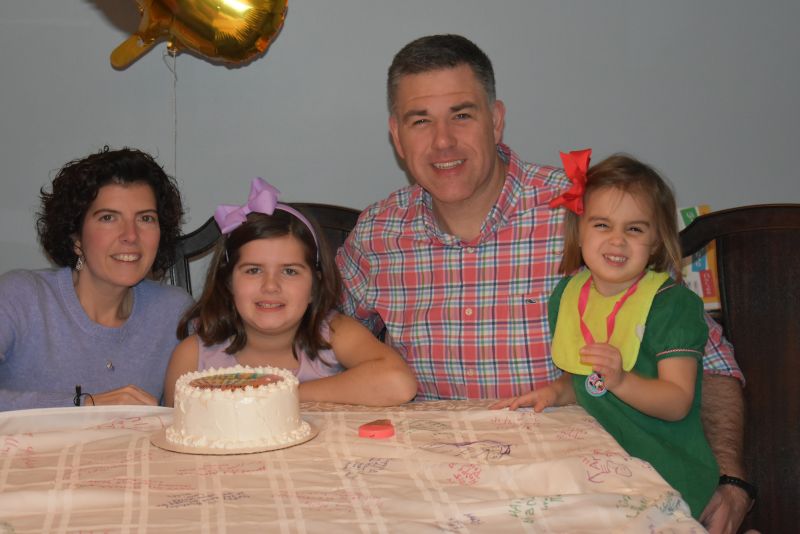 12 / 12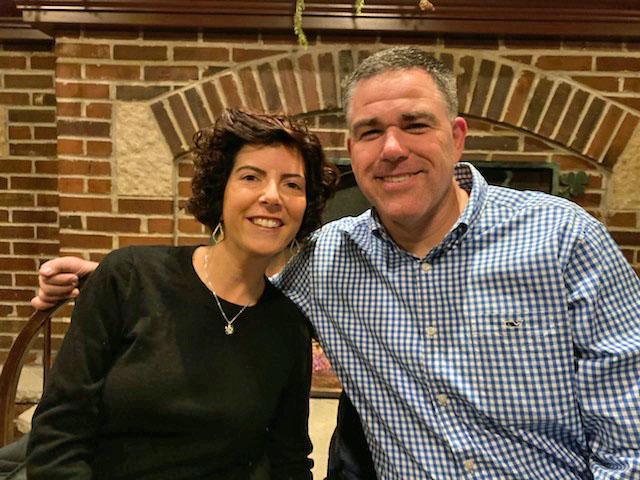 ❮
❯
Our Extended Families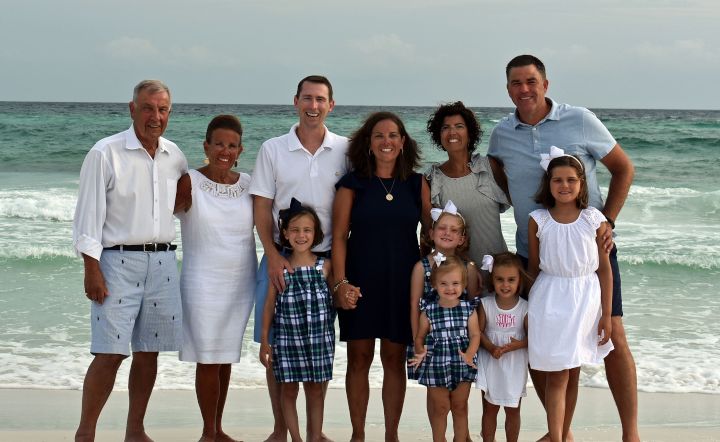 We are close to our extended family, and we see family at least once a week, but often more than that. We typically get together for dinners or to just spend time together doing different activities. Although Nick's parents are deceased, Mimi's parents live 5 minutes away and attend every school and sporting event for our children. Our children adore their grandparents. Mimi's sister and brother-in-law also live nearby with their three daughters and our children love getting together for playdates and sleepovers. Everyone would love the addition of another child to our family!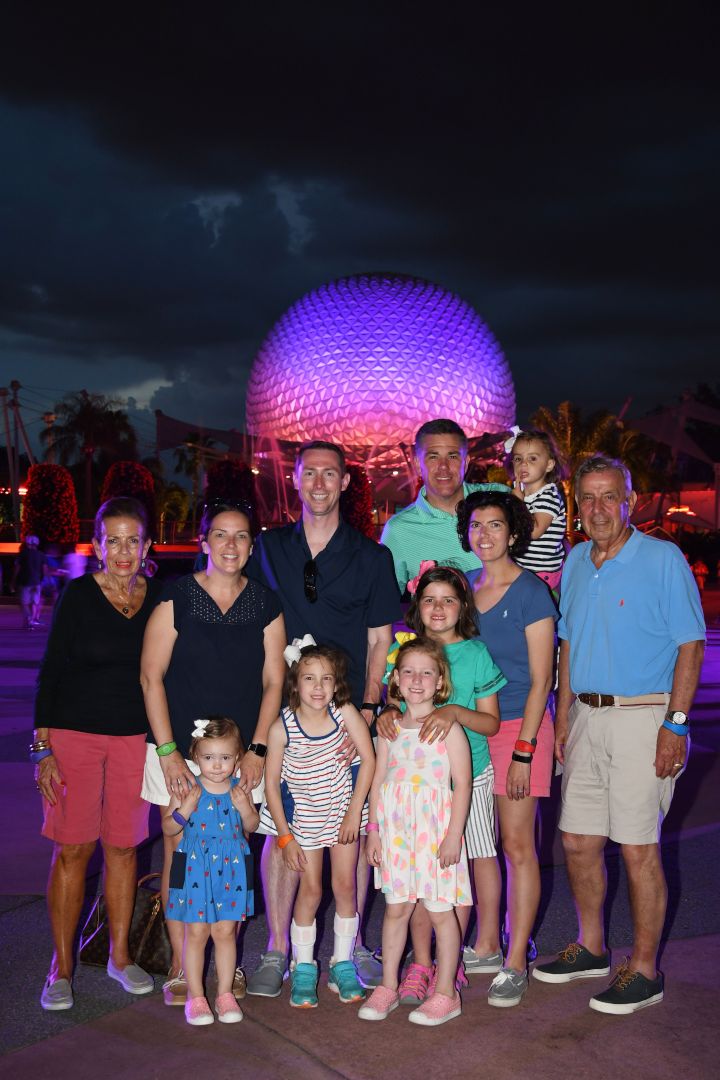 We have many fun family traditions centered around the holidays. A couple of our favorites are the Easter Egg Hunt for the kids hosted by Mimi's parents and the annual Halloween party that we host at our house. On Christmas Eve, we attend mass together followed by dinner and opening presents at Mimi's parents' house. Then we host the larger Christmas Day celebration at our home.
The birthday tradition in our family is that every single person gets their own birthday party - no matter how old they are - so this keeps us busy celebrating birthdays all year round!
We also look forward our annual beach vacation with Mimi's entire family. We have so much fun building sandcastles, playing in the ocean, swimming and eating lots of ice cream! Before the pandemic, the entire family went to Disney World together and made lots of great memories with the kids!
Our House and Neighborhood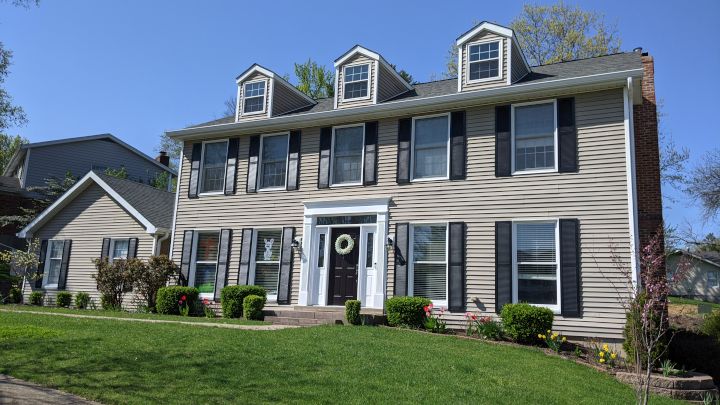 We live in a family-oriented subdivision in a large metropolitan area in Missouri. Our neighborhood is full of families and small children, and we are friends with many of them. We enjoy having s'mores nights and play dates with our neighbors.
The neighborhood holds annual events for the children, such as outdoor movie night, the Halloween costume walk, the end-of-the-school year bike ride and a Christmas light contest. We enjoy walking our Cavapoo puppy, Daisy, in the neighborhood and stopping to talk with the many other fellow dog-walkers.
We live in a two-story, four-bedroom house with a big backyard where we spend a lot of time with our two daughters. We have a playground, a trampoline and yard space to play soccer or catch and play basketball. We also have a finished basement where the kids can play with their toys and have space to run around inside.
Our school and church community is amazing, and we are so thankful to be a part of it. Our daughters love the school, the teachers and the friends they have made. We have built wonderful friendships with many families and hang out with them regularly.
Our city has many cultural and professional sporting events. We are located near parks, playgrounds, pools, the library, stores and restaurants. Our church, school and gym are less than 10 minutes from our home. Along with our neighbors, we swim at our gym's outdoor pool most days during the summer.
From Us to You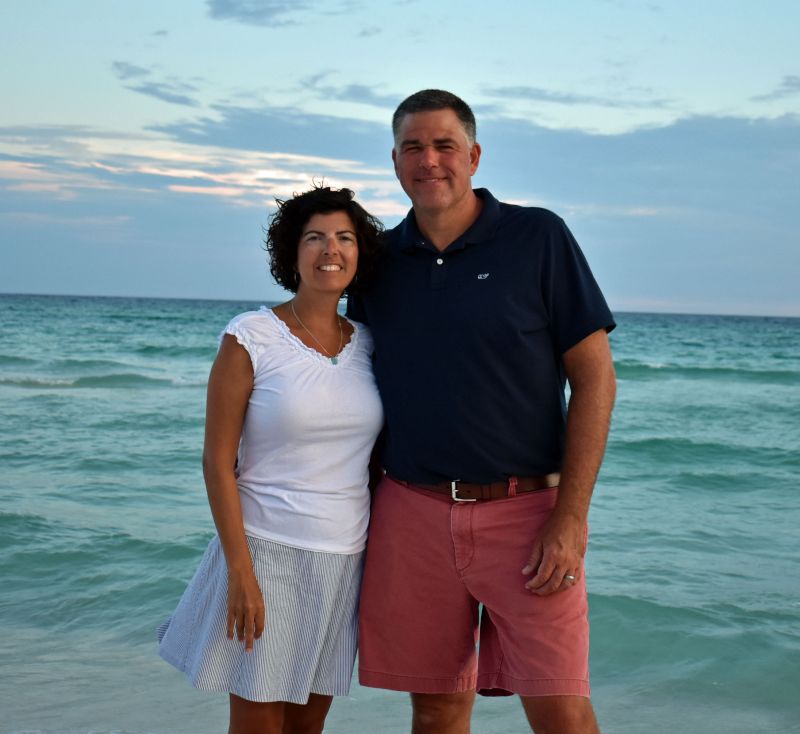 Hi! Thank you for taking the time to learn a little bit about us! We know that this must be a very difficult decision and time for you. We admire your strength, courage and love for your unborn child to consider placing him or her for adoption. We hope and pray that you are able to find peace and healing along the way.
We have been married for 15 years and have been together since college. We share a similar sense of humor, and we use laughter and our easy-going attitudes to get through some of life's tougher challenges. Our different personalities complement each other: Mimi keeps things on task for the family, while Nick brings spontaneity and fun ideas. We truly are best friends and enjoy spending time together (which is helpful as Nick has been working at home and Mimi is the stay-at-home parent!).
We have a biological 10-year-old daughter and a 4-year-old daughter through the gift of adoption. We love being their parents, and family is the most important thing to both of us. They both bring great joy into our lives, and we have learned so much from them as they help us to look at the world a little differently with their unique personalities. We are so grateful for the opportunity to be their parents and we never take that for granted. Our favorite life moments are spent with our children, and we're looking forward to having another child to share our joy. Our parenting "style" is to deliver unconditional love and support to our children. We recognize that each child has different needs, and we try to adapt to those needs and provide the structure and support necessary. We encourage each child to be themselves, and we aim to give them opportunities that allow them to do that while trying new activities as they find their passions. Faith and education are very important to us and are at the heart of our lives. We attend weekly mass and, although we live in a great school district, we send our children to our parochial school in order to provide them with a strong foundation for their faith and education.
When we discussed starting a family, we hoped for a large family and a house full of love and laughter. However, we had trouble growing our family and had several miscarriages and so we turned to adoption. It was not hard for us to make the choice to adopt, we didn't care how we became parents. We knew that the child meant for our family would find us eventually and we would love him or her unconditionally. What was tough for us though, was the three-year wait we experienced waiting for our youngest daughter. We were blessed to have her placed with us as a newborn, and for several years, we were thrilled and grateful to have two children and assumed that after our struggles our family was complete. However, over the past year we began to sense that there might be another piece of our family still missing. After much thought and prayer (and a search for "signs" from God), we began the adoption process again. There is no question that we have more love to give another child and both of our daughters are beyond excited to add a sibling to the family!
We will be open and honest with your child about his or her adoption story and your selflessness and love for him or her. We are always taking pictures and videos of the girls and would be more than happy to send letters and pictures to you so that you can watch your child grow and see that your child is loved. We make a photo book for Annie's birth mother each year. While Annie's birth mother chose a closed adoption, we are open to exchanging emails, phone calls and/or potential future visits with you, if you would like.
With gratitude,
Nick & Mimi
Favorites
Actor
Robert De Niro
Paul Rudd
Actress
Jennifer Lawrence
Reese Witherspoon
Candy Bar
100 Grand
Snickers
Cartoon
Bugs Bunny
Daniel Tiger
Childhood Memory
Playing stickball with friends
Family vacations
Childhood Toy
Table top hockey
Dollhouse
Children's Book
Goodnight Moon
The Night You Were Born
Classic Movie
The Godfather
Holiday Inn
Day of Week
Saturday
Saturday
Dessert
Key lime pie
Brownies
Disney Movie
Toy Story
Frozen
Dream Vacation
Ireland
Caribbean Islands
Family Activity
Going to the beach
Playing board games or video games
Flower / Plant
Mums
Hydrangea
Form of Exercise
Playing basketball
Walking
Holiday
Christmas
Christmas
Holiday Song
Winter Wonderland
All I want for Christmas
Holiday Tradition
Picking out a family Christmas tree
Taking the kids to see Santa
Ice Cream
Neapolitan
Chocolate
Junk Food
Twizzlers
French Fries
Leisure Activity
Golf
Pool time
Magazine
Good Housekeeping
Memory with a Child
Teaching how to swim
Our trips to Disney World
Memory with Spouse
Our honeymoon
Our honeymoon to Cabo San Lucas
Movie
Good Will Hunting
The Cutting Edge
Movie Munchie
Milk Duds
Popcorn
Musical Group
Uncle Tupelo
Nursery Rhyme
Itsy Bitsy Spider
Olympic Event
Snowboarding
Swimming
Quality about my Spouse
Determination
Fun-loving
Quote
You miss 100% of the shots you don't take
Restaurant
Clancy's
Anything Mexican
Scripture
Love your neighbor as yourself
"For I know the plans I have for you...." Jeremiah 29:11
Sport to Play
Basketball
Golf
Sport to Watch
Baseball
Basketball
Sports Team
St. Louis Blues
St. Louis Cardinals
Subject in School
History
English
Thing to Cook
Pork tenderloin
Baked goods
Tradition
Hosting Christmas at our house
Our family vacations
TV Show Character
Ted Lasso
Jack from This is Us
Type of Music
Alternative country
Pop and Country
Vacation Spot
South Dakota
Florida Panhandle
Video Game
FIFA Soccer
Basketball
Get in Touch
Provide more information, so American Adoptions can connect you with this family.
---