How Long Does it Take to Adopt in Texas?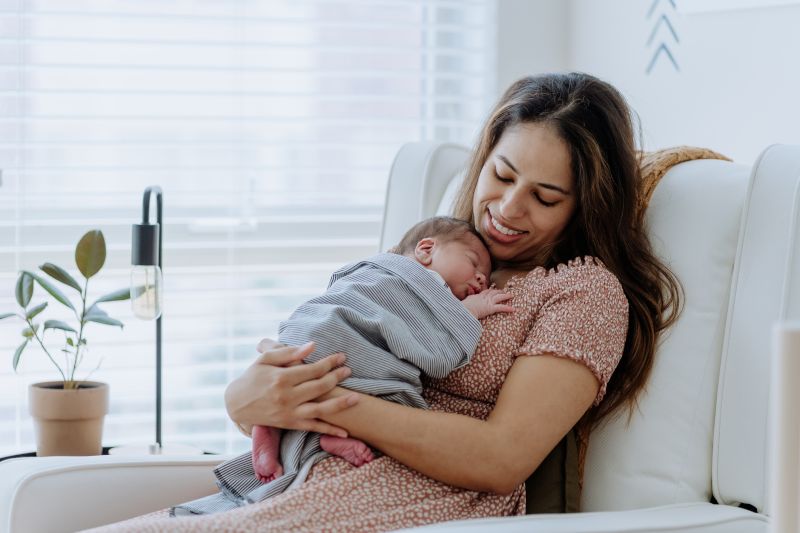 How long does it take to adopt a baby in Texas?
When you're considering adoption, this is probably one of the most pressing questions on your mind. It's for good reason: You're ready to start building your family. It's natural to want to know how long it takes to adopt.
In Texas, like any other state, the answer is that the timeline varies. In general, when you work with American Adoptions, you can expect a wait time of 9-18 months to welcome a child to your home.
If you'd like to start the adoption process, then you can call us now at 1-800-ADOPTION or contact us online.
What Is the Adoption Process?
So, what exactly is the adoption process? And how long is the adoption process in Texas?
The adoption process includes steps like:
Applying to adopt a child
Creating a waiting family profile
Meeting your baby
Finalizing your adoption
The final length of your adoption depends on how long it takes to complete each of these steps.
So, when you're considering how long it takes to adopt a child in Texas, keep in mind that there are a lot of steps in the adoption process before you can welcome your baby home.
What Is an Adoption Disruption?
Adoption disruption doesn't happen often, but it is something to be aware of. This is sometimes called a "failed adoption." An adoption disruption is something that causes the adoption process to stop. This can impact how long it takes to adopt a child in Texas.
When you choose to work with American Adoptions, know that we'll do everything in our power to reduce your chances of experiencing a disruption.
American Adoptions provides support and counseling for prospective birth parents throughout the entire pregnancy. This is one of the best ways to lower the chances of a disruption happening.
Our team works with prospective birth parents to ensure that each birth mother:
Understands the adoption process
Has been informed of their choices and options
Knows what to expect when it's time for placement
Has the resources they need to make their adoption decisions
Receives medical care throughout the pregnancy
American Adoptions also offers adoption disruption insurance through our Risk-Sharing Program to ensure that your investment is protected if a disruption does occur.
Domestic Private Adoption vs. Foster Care
When you're wondering how long it takes to adopt a child in Texas, think about the type of adoption you'd like to pursue.
Some families prefer domestic private adoption. With this type of adoption, you'll be able to welcome a newborn to your home. You might even meet them on the day they're born!
Foster care provides another path to adoption, but it's important to remember that the primary goal of foster care is to reunite children with their biological parents. If a child has been placed in foster care, then the legal system will help them move back in with their birth parents.
Although many children are adopted through foster care, there's no guarantee that you will be able to adopt a child even if they have lived with you for some time.
3 Ways to Reduce Your Adoption Wait Time
When you're wondering how long to adopt a child in Texas, you're probably curious as to how you can reduce that wait time.
Good news: There are a few steps you can take to lower the amount of time you spend waiting.
1. Choose American Adoptions as Your Adoption Professional
Here at American Adoptions, we want you to have the best experience possible. We'll be here for you when you're wondering, "How long does the adoption process take in Texas?"
Our team will help you:
Complete a waiting family profile
Prepare for your home study
Consider your adoption choices
Understand the adoption process
And much more
2. Complete Tasks as Soon as Possible
You'll have several tasks you'll need to complete to move forward with the adoption. These tasks include completing your home study and filling out your waiting family profile. The sooner you complete each task, the sooner you can welcome your baby home.
3. Be flexible with Your Hopes and Dreams for Your Adoption
You might have some very specific ideas for what you'd like your adoption to look like. That's great! There's nothing wrong with having a strong sense of what you're looking for. With that being said, hopeful adoptive parents may need to be flexible when it comes to adopting.
If you're willing to bend on some of your "must-haves" when it comes to adopting your baby, then you'll find how long it takes to adopt a child in Texas can be shorter than you expected.
Getting Started
Are you ready to start the adoption process?
Call 1-800-ADOPTION today to get free adoption information now and find out how our team can help you make your dreams of parenthood become a reality.
Disclaimer
Information available through these links is the sole property of the companies and organizations listed therein. American Adoptions provides this information as a courtesy and is in no way responsible for its content or accuracy.