Your Resources for Adoption in Lubbock
Including Court Information, Home Study Providers and More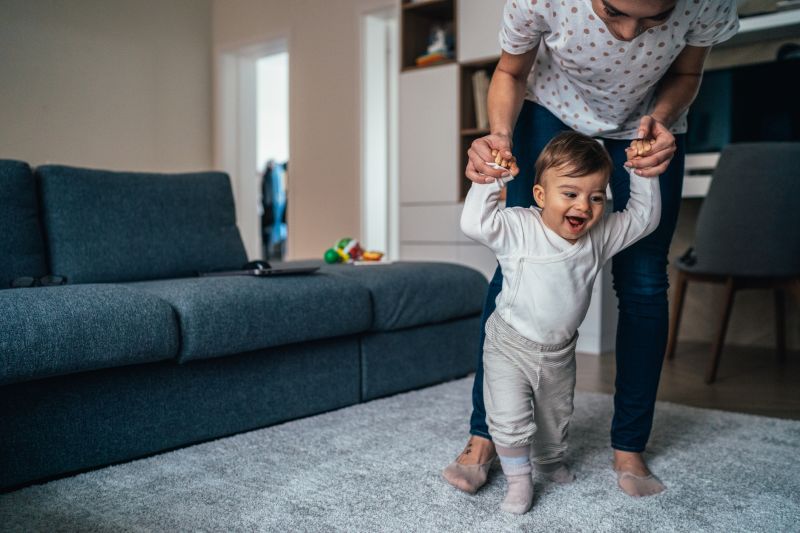 When you're going through your adoption journey, you won't be alone. You'll need an adoption professional who you can trust to help you make these big decisions.
American Adoptions of Texas is a national, full-service adoption agency with more than 30 years of experience, and we are more than happy to guide you through the adoption process. Whether you're a prospective birth mother or a hopeful adoptive parent, we can help you complete your adoption from start to finish. This includes access to legal representation, 24/7 emotional support for expectant birth mothers, home study services and so much more.
If you would like to learn more about adoption in Lubbock, then give us a call at 1-800-ADOPTION. We would love to help you get started on your adoption process today. You can also get free adoption information now.
In the meantime, continue reading for our comprehensive guide on resources for your Lubbock adoption.
Lubbock Adoption Agencies
Choosing an adoption agency to work with is perhaps the most significant step in the adoption process. When you select a great agency, it can bring some peace of mind to what was once incredibly overwhelming.
In our 30 years of experience, American Adoptions of Texas has helped thousands of hopeful adoptive families and prospective birth parents alike complete their adoption in Lubbock. We're simply one of the best adoption agencies in Lubbock, Texas, and we go above and beyond by offering you hundreds of adoptive families to select from.
American Adoptions is fully licensed in Texas, and we have office locations throughout the Lone Star State. This means that we're a convenient option if you're considering a Lubbock adoption. Our closest office to Lubbock is located at:
700 N. Carroll Ave.
Suite 160
Southlake, TX 76092
We also have a national reach, which allows us to provide benefits that other local agencies simply can't. These include shorter-than-average wait times and financial protection for hopeful adoptive families and more adoption profiles and greater accessibility for expectant birth mothers. This means that American Adoptions of Texas offers you the best of both worlds.
We're one of the best adoption agencies in Lubbock because we provide the convenience of a local organization with the benefits of a national agency. Call 1-800-ADOPTION to speak with one of our adoption professionals and get started on your adoption journey today.
Lubbock Adoption Attorneys
Whether you're a hopeful adoptive parent or a prospective birth mother, you'll need legal representation in the form of a Lubbock adoption attorney. They will make sure that your adoption is handled legally and ethically.
Because Texas adoption laws can be so confusing, your adoption attorney will walk you through the legal steps, such as consent and finalization, for your adoption in Lubbock.
If you select American Adoptions of Texas as your agency, then you won't have to worry about finding an adoption attorney yourself. We will connect you with an attorney in our trusted, national legal network. But, if you would like to find your own adoption attorney or get a head start on the research, here are some options near you:
Foster Care Adoption Agencies in Lubbock
Although American Adoptions of Texas facilitates only domestic infant adoptions, we understand that there is more than only one path to making your family. One of these paths is adoption from the foster care system. If this seems like the right path for you, then here are some foster care professionals in the greater Lubbock area:
Lubbock Home Study Providers
Because we are a licensed home study professional in Texas, American Adoptions of Texas can provide your adoption home study in Lubbock. This is one less thing you need to worry about when you work with us because you won't have to contact a separate home study agency. We can complete your Lubbock home study even if you're working with another adoption agency for placement.
For hopeful adoptive parents, make sure to start the home study process as soon as possible, as it's the longest part of the adoption process. If you would like to start this process now, then check out 1-800-HOMESTUDY for more information on the adoption home study in Lubbock.
Lubbock Adoption Resources for Prospective Birth Parents
Finding the right adoptive family for your baby has never been easier. When you work with American Adoptions of Texas, you will have hundreds of hopeful adoptive families to choose from. This gives you the best possible chance of finding perfect parents for your child. You can even filter adoptive families through categories such as religion, state, siblings, pets and others.
Another crucial step in your Lubbock adoption journey as a prospective birth mother is forming a hospital plan. But, deciding on a hospital earlier in the process will relieve stress later. Also, your American Adoptions of Texas adoption professional will help you make this important decision, so you won't be alone.
You can establish a hospital plan as part of your general Lubbock adoption plan with our agency. A few hospitals that may be helpful for your adoption in Lubbock include:
Lubbock Adoption Finalization Courts
According to Texas adoption laws, adoptions in Lubbock fall under the jurisdiction of judicial district courts. In other words, hopeful adoptive families will need to visit their local county court to make the adoption official. The hearing itself is rather brief, clocking in usually from 30 minutes to an hour.
This is where the judge will issue the final decree of adoption, and your child will become an official member of your family. Be sure to bring some friends and a camera to commemorate the occasion and celebrate!
***
Are you considering adoption in Lubbock? Do you need more information or resources for your Lubbock adoption? Whether you're a hopeful adoptive parent or a prospective birth mother, we would love to help you begin your adoption journey whenever you feel ready.
Get more free information now or call us at 1-800-ADOPTION to find the answers you're looking for. Our team of experienced professionals would love to help you start your adoption journey at any time.
Disclaimer
Information available through these links is the sole property of the companies and organizations listed therein. American Adoptions provides this information as a courtesy and is in no way responsible for its content or accuracy.