Adoption Centers in Texas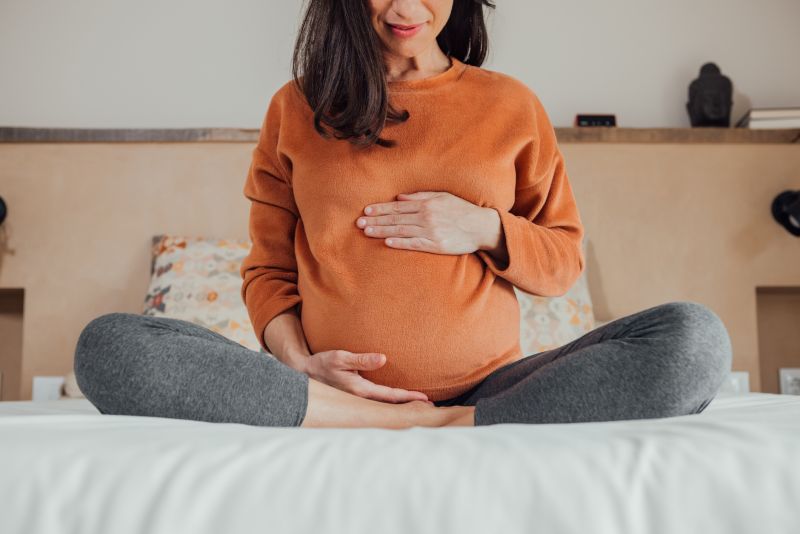 If you're thinking about adopting a child, then your first step is finding the support you need.
You have many choices when it comes to finding adoption agencies and adoption centers in Texas, but not all adoption professionals offer the same levels of support.
Here at American Adoptions of Texas, we want to be there for you.
Our team can offer you personalized guidance throughout the entire adoption process. From creating a waiting family profile to placement, our goal is to make your adoption experience as smooth as possible.
Keep reading to find out how you can get the adoption support you need when you're ready to adopt a child.
You can also get free information now when you contact us online.
What Is an Adoption Center in Texas?
An adoption center in Texas will work with you to help you adopt a child, but they do not always offer complete care to the prospective birth mothers the way that an adoption agency will.
An adoption agency, such as American Adoptions, will offer 24/7 support and guidance throughout the adoption process.
Adopting a Child in Texas [5 Ways We Can Help]
When you're preparing to adopt, you'll have a lot of choices to make and a lot of tasks to complete.
Although an adoption center in Texas can help you match with prospective birth parents, we offer much more than that.
Our team at American Adoptions can help you with the entire adoption process and will be by your side every step of the way.
Here's what you can expect.
1. Creating Your Waiting Family Profile
Your waiting family profile offers you a great chance to make an incredible first impression.
Prospective birth mothers want to know that they're choosing the right family for their child. Each birth parent is looking for something a little different when it comes to the perfect adoptive family. This is one reason that creating a waiting family profile is so important.
Your profile allows prospective birth parents to better understand your:
Lifestyle
Hobbies
Interests
Passions
Career field
Parenting style
And much more
2. Matching You with a Prospective Birth Mother
Matching a prospective birth parent and a hopeful adoptive family isn't always simple, but we'd love to help. Although adoption centers for kids in Texas can help you match with a potential birth parent, we'll work with you to ensure that the placement benefits each part of the adoption triad – you, the birth parents and the child.
Each birth parent has an idea of what kind of family they want their child, and our team will work to make sure that everyone is satisfied with the match.
Some prospective birth parents want families who:
Live in the country
Live in the city
Already have children
Do not have children
Have pets
Enjoy the same hobbies as they do
Or something else entirely
Similar to birth parents, each adoptive family has an idea of what they're looking for when it comes to making that connection.
Our goal is to match you with a birth parent who feels you'd be the best possible choice for their child.
Because American Adoptions has a national reach, we can help match you with a birth parent in 9-18 months. Adoption agencies that operate on a local level may not be able to offer such a speedy timeline.
3. Offering You Guidance and Support during Your Home Study
When you adopt a child, one of the first steps you'll need to take is completing your home study.
If you've talked with a child adoption center in Texas, then you may already know what a home study is.
Your home study consists of three main parts:
Your paperwork
Your interview
Your home inspection
Each part of this process is designed to ensure that you'll be able to offer a safe home to a child when you welcome them to your family.
4. Answering Your Questions about Adoption
Throughout the adoption process, you may find that questions come up about completing your home study or matching. You might even have questions about what to expect when placement happens.
No matter what questions you may have, your adoption specialist is ready to answer your questions.
You don't have to go through the adoption process alone. In fact, you shouldn't! Here at American Adoptions, we want to be there for you every step of the way.
5. Guiding You through the ICPC Process
It's important to know that some adoption centers in Texas exclusively work locally. This can drastically reduce your chances of getting a match when you're trying to connect with a prospective birth mother.
When you choose American Adoptions, you won't have this limitation.
We are a national adoption agency, which means we can help you match with a birth parent regardless of which state you're in. This increases your chances of welcoming a child to your home.
When you do adopt from another state, you'll need to wait for approval from the Interstate Compact on the Placement of Children (ICPC).
Our team would love the chance to help you through this process. Not only can we explain what to expect, but we can help you understand how long waiting for this takes.
Getting Started
When you're ready to find the right adoption center for kids in Texas, call American Adoptions. We're ready to help you build your family through adoption.
Don't wait.
Call 1-800-ADOPTION now or visit our website to get free adoption information now.
Disclaimer
Information available through these links is the sole property of the companies and organizations listed therein. American Adoptions provides this information as a courtesy and is in no way responsible for its content or accuracy.