Your Adoption Home Study Checklist in Texas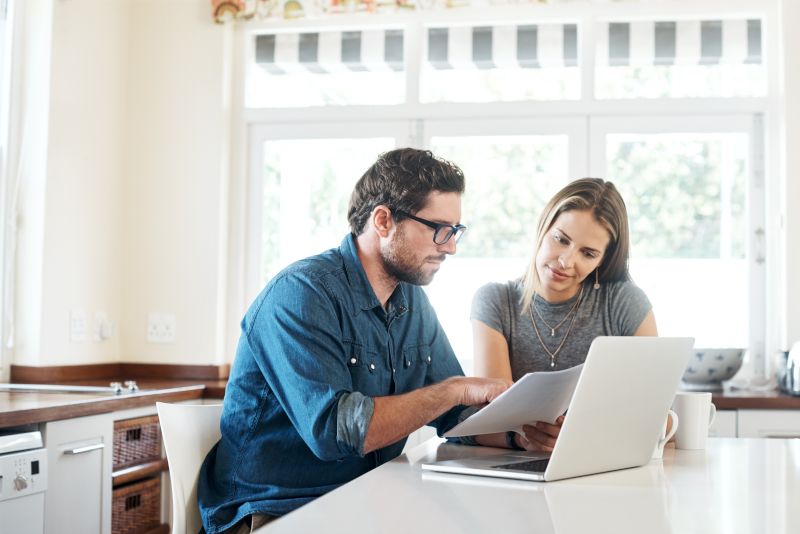 When you're dreaming of growing your family through adoption, you know that the end goal is worth it, but the home study process can seem like a serious challenge.
Your adoption home study checklist in Texas can help you understand what a home study is and how you can prepare as a family.
You can also get adoption and home study information and help by filling out our online form. Our adoption professionals are available 24/7 at 1-800-ADOPTION.
Before we get started with the checklist, we'll give a brief overview of what an adoption home study is and why you may need one.
What is an Adoption Home Study in Texas?
An adoption home study is a process where an adoption social worker collects information about a potential adoptive family and helps them prepare for a potential adoption. The process usually begins when a potential adoptive family decides on adoption and gets in contact with an adoption agency.
In Texas, it is required that you complete a home study and get approved before an adoption can move forward.
The Two Main Parts in an Adoption Home Study:
The checklist below covers both parts of the home study and is extensive, but it is not exhaustive. Since home studies vary by provider and by situation, there may be additional steps and items necessary, but this list will give you a head start in preparing for your family's home study.
Documentation Home Study Checklist in Texas
Below we will list documents and clearances you may need as well as a short description for some items. The process can move more quickly if you gather these well ahead of any deadlines.
General Documentation
Driver's licenses or state-issued ID
Birth certificates — all household members
Social security cards
Marriage certificates
Proof of insurance — home, health, auto, life, etc.
Medical records
Photos of home — inside and outside, including yard area
Floor plans of home — dimensions and purpose of each room, can be hand-drawn
List of previous residences — every residence from the past 10 years and how long you were at each place
5 reference contacts — name, phone numbers, addresses of people who are unrelated to you, but know you well
If Applicable
Pet records — vaccination records
Military discharges
Adoption decrees — of older adoptive children
Passports — needed for international adoption
Green card
Divorce decrees
Financial and Employment Documentation
Employment verification — may include recent pay stubs, W-2, letter from employer
Financial statements — documents detailing current resources available to support the family
Tax returns — usually the first page of your most recent tax return
Non-working spouse statement — if applicable
Written Statements
Autobiographical statements — a history of your life before adoption and what brought you to the choice
Reference Letters — letters from non-relatives that speak to your character and ability to parent
Health statements — letters from specialists or therapists stating that you are fit to become parents, especially if you have been diagnosed with an illness that could affect your ability to care for a child or have had marital issues
Clearances
State criminal record check — may require additional documentation for criminal offenses
Federal criminal record check — may require additional documentation for criminal offenses
Child abuse and neglect clearances — required for everyone in your household age 14 or older, listing previous residences for the past 5 years (domestic) or since the age of 18 (international)
FBI fingerprinting clearances
Sex offender registry clearance
Proof of Completed Training
While not always necessary, courses are a great way to prepare as a parent, and in some cases your home study professional or agency may require certain courses, including those listed below, depending on the situation.
CPR training
First-aid training
Parenting classes
Racial and cultural awareness courses — especially for transracial adoption or international adoption
Foster care licensing — especially if adopting through the foster care system
Special needs training — in cases where an adoptive child has known special needs
Adoption-specific courses
Adoption Home Visit Checklist in Texas
In addition to the documentation you gather, your adoption professional will meet with you at your home and complete family interviews as well as a home inspection.
We've listed some things you can do to prepare below.
Home Visit Interview Checklist in Texas
During your social worker home visit in Texas, your social worker will meet with all members of the family and ask questions to get to know you better.
While each interview is different, here are some things you can do to prepare:
Read through lists of common adoption home visit interview questions
Spend time thinking through questions and writing down your thoughts in response
Do mock interviews, especially if you are feeling nervous
You can also get guidance about interviews from our adoption professionals at American Adoptions, who have helped thousands of adoptive families through the home study process.
Adoption Home Inspection Checklist in Texas
You can also do a self-check of your home's safety and cleanliness before your adoption home study visit.
While you don't need to fully childproof or have a perfect home at the first visit, getting started with the basics of home maintenance, cleanliness, and safety can mean that you will have less to work on when your adoption social worker inspects your home and gives you further instruction to prepare to grow your family.
Below are some basic things to check for and get started on.
Safety
Working plumbing, electric, and air conditioning systems that meet local code
Repair leaks and issues with necessary appliances
Working smoke detectors
Carbon monoxide detector
First-aid kit
Secure screens and locks on windows
Fire extinguisher
Set household heating equipment to the appropriate safe maximum limit
Safety precautions installed on bodies of water (swimming pools, hot tubs, garden ponds, etc.)
Lock up any firearms and ammunition separately
Check for tripping hazards
Check for common housing code violations and make changes where necessary
Sanitation
Clear clutter and clean up piles of unorganized items
Store food in appropriate containers and refrigerate or freeze when necessary
Store refrigerated medication in a separate, sealed container
Clean up after pets and children
Clean dirt and grime of off surfaces
Put trash and recycling in appropriate containers and take out garbage regularly
Store trash in covered containers
Assure that pest problems are under control
Clean laundry regularly
Clear debris and junk from outdoor areas
Dump and drain any stagnant water in yard
Mow lawn and maintain trees and plants
Childproofing
Covered electrical outlets
Gates for stairs
Toxic substances (pills, cleaners, etc.) in a locked container or out of a child's reach
Secure window blind cords out of a child's reach
Anchor furniture that might be tipped over (bookcases, dressers, etc.)
Posted list of emergency phone numbers (poison control, your pediatrician, babysitter, etc.)
Child-proofed cabinets that are in their reach
You can get help with your home study checklist in Texas from our experienced adoption professionals at American Adoptions by calling 1-800-ADOPTION or filling out our online form.
Disclaimer
Information available through these links is the sole property of the companies and organizations listed therein. American Adoptions provides this information as a courtesy and is in no way responsible for its content or accuracy.