Finding the Best Adoption Agencies in Texas
5 Ways to Tell You Found the Right One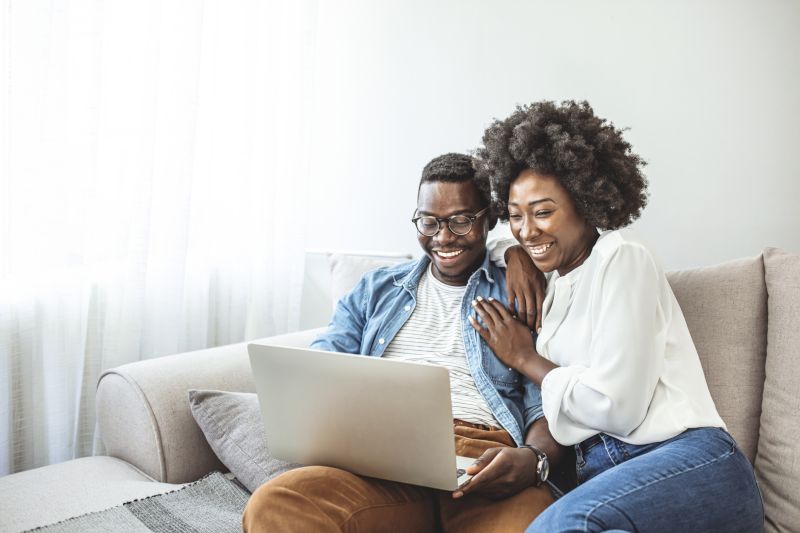 When you are hoping to grow your family through adoption, the agency or professional you work with will play a significant role in your adoption process outcome.
Though some parents go through the process alone — known as independent adoption — you can find the best support for your Texas adoption when working with an adoption agency.
So, how do you find the right adoption agency in Texas that will give you the most out of your adoption journey?
This guide offers questions to ask and characteristics to look for as you start your search for the adoption agency in Texas that's right for you.
If you have more specific questions about how to choose a child adoption agency in Texas, you can get free information here or call us at 1-800-ADOPTION.
How to Find Reputable Child Adoption Agencies in Texas [5 Things to Look For]
Your choice in agency will greatly impact your overall experience. There are national and local adoption agencies in Texas available to help you. Top professionals have many key features in common, such as offering:
No matter the professional you work with, they should be one of your greatest supporters throughout the entire adoption process.
Below, you will discover five crucial benefits and services most reliable newborn adoption agencies in Texas can offer you.
1. Fully Licensed and Full-Service
Security and protection for adoptive families are aspects of adoption that we take seriously.
Each state government reviews licensed adoption agencies annually to ensure those two points are met for everyone involved in the adoption. Many unlicensed adoption professionals claim to provide similar services to licensed agencies. Unfortunately, no one reviews these professionals. They've cost many families over the years — both financially and personally.
In addition to licensing, the best adoption agencies are full service.
A full‐service adoption professional will be dedicated to helping hopeful adoptive families every step of the way from the first phone call to the post-placement interactions. And, American Adoptions of Texas can be the right full-service, fully licensed adoption agency for you.
We work with many prospective birth mothers across the United States to give hopeful adoptive families the opportunities they need to have the most successful adoption experience. Many of our adoption specialists at American Adoptions are birth mothers, adoptive parents or adoptees themselves, so we'll use our firsthand knowledge to ensure your adoption journey is as stress-free as can be.
2. Counseling and Guidance 24/7
The adoption process can be challenging for both adoptive families and prospective birth mothers, but knowing how to find an adoption agency in Texas that is right for you can be so rewarding in the end.
There will be times along the way when you need to talk to your social worker at a moment's notice, only it may be outside normal business hours. American Adoptions realizes this, which is why we have 24/7 availability.
Beyond being there for the needs of adoptive families and prospective birth mothers during time-sensitive moments like the hospital stay, reliable adoption agencies offer 24/7 counseling and support as well.
Whether you are just starting to consider adoption or far along in the adoption process, this kind of counseling and availability is a crucial part of what will make your experience great with American Adoptions.
3. Financial Transparency
The cost of adoption can be expensive for some adoptive families and is often one of their biggest concerns.
Reliable adoption professionals should be transparent and honest with you and give you their cost of services up‐front before you make any decision to commit to them.
Doing plenty of research about costs and what you should expect to pay can help you choose the right infant adoption agency in Texas.
Cost estimates from top-rated child adoption agencies in Texas should include estimated totals of:
Advertising and matching fees

Legal and administrative expenses

Living expenses

Medical expenses

And more
Also, watch out for hidden fees, variable agency fees that increase as the adoption goes on, and expiring contracts. These are all methods that some adoption professionals use so that they can provide a lower upfront estimate but charge you more in the end.
Reputable adoption agencies in Texas will give you the complete picture up-front when it comes to the cost associated with adoption.
4. Financial Protection for Adoptive Families
While not the norm, adoption disruptions do happen. This can occur after an adoptive family has already invested considerable amount of money into the adoption.
What does that mean for you?
With many other adoption agencies in Texas, it means a devastating emotional experience and a major financial setback. But, it doesn't have to be this way.
An adoption disruption will be emotionally costly, but it doesn't have to be financially costly, too.
American Adoptions has a comprehensive Risk-Sharing Program. This protects families in similar situations by refunding any money invested in the adoption, including:
The expenses listed above

Termination fees

And agency fees
This money is returned directly to the adoptive family, so you can decide if or when to pursue another adoption. Since it began, this one-of-a-kind program has saved families more than $4.6 million.
5. Nationwide Advertising
"Adoption advertising" is the process of showing your adoptive family profiles to prospective birth mothers and finding better adoption opportunities for you. This matters because the main way that prospective birth parents find adoption agencies in Texas is through Google.
So, better online reach means shorter average wait times.
When choosing a child adoption agency in Texas, a deciding factor might be the extent and reach of the advertising. Local adoption agencies can only advertise within the state; whereas, national adoption agencies invest significantly in advertising across the country.
After experiencing two miscarriages, Talia and Bruce, one adoptive couple who worked with American Adoptions, decided they just wanted to be parents regardless of biological connection. They quickly turned to us following a few attempts with local adoption agencies.
"We went to a lot of local agencies, and we felt like they just didn't seem to be as comprehensive," Talia said.
Having gone through the adoption process with American Adoptions, Talia and Bruce said the one piece of advice they would give is to just be open and honest with your adoptive family profile.
"Don't be someone [who] you think someone wants to choose. Just be yourself," Talia said.
"I think most people go into [adoption] trying to show themselves in the best light and it doesn't come off as authentic," she said. "People feel that it's not authentic, and that's what keeps you from making the connections you need."
You can read the rest of Talia and Bruce's story here.
Now that you have an idea of what to look for in child adoption agencies in Texas, understanding the right questions to ask is another step in determining the best adoption professional for your process.
Questions to Ask a Child Adoption Agency in Texas
For something as important as adoption, you should contact a professional.
When you contact professionals you'd potentially want to work with, ask them every question you can think of. Don't leave anything unanswered. To start, you could ask questions like:
Do you offer guidance and mediation for pre-and post-placement communication?

How do you prevent adoption disruptions, and how do you protect families if a disruption does occur?

What is your estimated cost of adoption, and what is included in that cost? (Remember: Adoption is always free for a prospective birth parent.)

What kind of adoption advertising do you do?

How many waiting families are on your list?

What is your average wait time?

Do any of your fees recur or contracts expire after a certain amount of time?
When you have questions to ask newborn adoption agencies in Texas, whether you're in person or on the phone, you should get a clear understanding if they are the right fit for you. See if the adoption professional is answering with:
Clarity

Professionalism

Transparency

Compassion
"American Adoptions was a one-stop shop and made us feel a lot more comfortable," Talia said. "They answered our questions. It felt like a very professional and welcoming organization, so it just felt like the right choice for us."
If you feel this guide gave you a better understanding of how to find the right child adoption agency in Texas and you are ready to reach out to a professional, call us at 1-800-ADOPTION. Or, you can visit our online contact form for hopeful adoptive parents now.
Disclaimer
Information available through these links is the sole property of the companies and organizations listed therein. American Adoptions provides this information as a courtesy and is in no way responsible for its content or accuracy.