Your Resources for Adoption in McAllen
Including Foster Care Professionals, Adoption Attorneys and More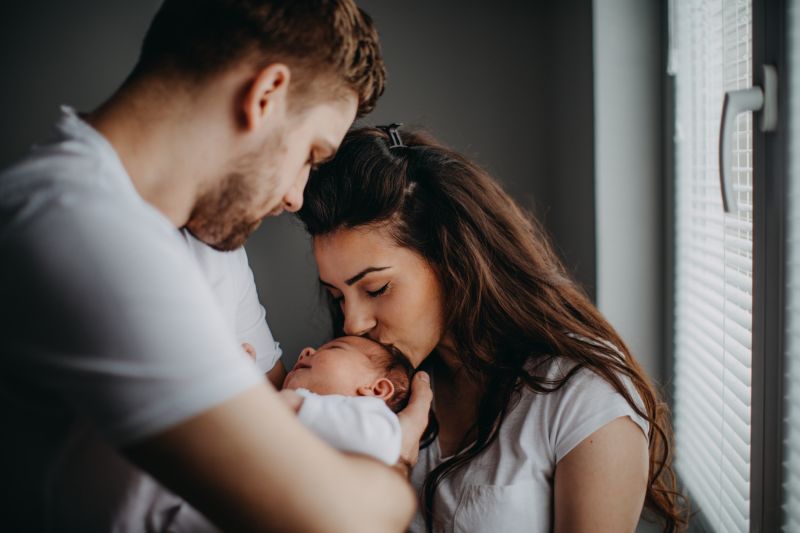 If you're considering adoption in McAllen, Texas, then you've come to the right place.
If you're considering adoption, you deserve to feel safe, supported and hopeful. As a full-service, national adoption agency, American Adoptions of Texas has served thousands of prospective birth parents and hopeful adoptive families alike for over 30 years. We understand the importance of adoption, but we also know that it can be confusing at times. That's why we've assembled this comprehensive guide of McAllen adoption resources.
For hopeful adoptive parents, you'll want to understand how the adoption process works and which professionals you will need to work with.
As a prospective birth mother, forming an adoption plan for your child is difficult but heroic. You deserve all the support possible, and that's why working with the right adoption agency is so crucial.
This guide comprises everything from adoption agencies in McAllen, Texas, to adoption finalization court information. If you feel ready to begin your adoption journey after finishing this guide, then give us a call at 1-800-ADOPTION at any time.
Adoption Agencies in McAllen
Perhaps the most significant step of the adoption journey for both expectant birth mothers and prospective adoptive parents is choosing an adoption agency.
This is because agencies are the engine of adoption. Although adoption is beautiful and ultimately worth it, that doesn't mean it's a total breeze. That's why American Adoptions of Texas is here to make your process less challenging. When it comes to McAllen adoption agencies, we're simply one of the best. Working with us ensures an ethical, legal and smooth adoption process.
American Adoptions of Texas is also a full-service agency, meaning that you can be confident you'll have everything you need to complete your McAllen adoption, from start to finish. We offer plenty of benefits for prospective birth parents and adoptive families alike. These include:
24/7 counseling and support for prospective birth mothers
Home study services for hopeful adoptive parents
Media services for making adoptive family profiles
Financial assistance for prospective birth parents
Financial protection for hopeful adoptive families
Hundreds of adoptive family profiles for prospective birth parents to consider
Connection to other important adoption professionals
And so much more
We're a leading national adoption agency, so we can offer benefits that smaller adoption agencies in McAllen simply can't. Although we have a national scope, we're also connected to the Lone Star State. This means that you get the best of both worlds when you work with American Adoptions of Texas. You won't have to sacrifice the hometown expertise of a local agency to get the benefits of a national agency.
American Adoptions of Texas has locations throughout the state, and our office closest to you is only a few hours away at:
1100 Matamoros
2nd Floor
Laredo, TX 78040
Do you feel ready to begin your McAllen adoption journey? Reach out to us today at 1-800-ADOPTION to speak with one of our experienced adoption professionals. We would love to help you at any time. You can also get free adoption information now.
McAllen Adoption Attorneys
Whether you're a prospective birth parent or a hopeful adoptive family, you will need to work with an adoption attorney for your adoption in McAllen.
Texas adoption laws can be complicated, and that's why it's critical that you work with a trusted, knowledgeable adoption attorney to ensure that you're in the right hands. Your adoption attorney will walk you through each step of the legal process, so you can know that your McAllen adoption is being handled ethically and legally.
When you work with American Adoptions of Texas, we'll connect you with a reputable adoption attorney to take the burden of finding one yourself off your shoulders. But, if you do want to find your own attorney or get a head start on the research, here are a few attorneys for your adoption in McAllen:
Foster Care Adoption Agencies in McAllen
American Adoptions of Texas facilitates only domestic infant adoptions, but we recognize that there are many ways to build your family, such as foster care adoption in McAllen. Do you want to adopt an older child, a sibling set or a child with disabilities? If so, then adoption from foster care could be your best option.
Because we support all family-building options, here are a few foster care organizations in the greater McAllen area:
McAllen Home Study Providers
A required step for any hopeful adoptive parent is the home study. This is when a social worker will visit your home to ensure that you are ready, emotionally, mentally and physically, to raise a child. The social worker will conduct interviews with each adult living in the home for a McAllen adoption.
The adoption home study in McAllen can be overwhelming, but with the right adoption professional, it doesn't have to be.
Fortunately, American Adoptions of Texas is a licensed home study provider, and not all agencies are. We would be happy to conduct your home study, and we can do so even if you're working with a different adoption agency for placement. If you are interested in having us provide your McAllen home study, then contact us at 1-800-ADOPTION to speak with one of our adoption professionals.
McAllen Adoption Resources for Prospective Birth Parents
Before you begin searching for your child's adoptive family, you may feel a bit overwhelmed. Thankfully, American Adoptions of Texas has hundreds of waiting adoptive families for you to choose from, which gives you the best chance of finding the right adoptive parents for your child. Do you picture your child growing up with siblings, pets or celebrating certain religious holidays? You can filter your searches through categories such as these.
As a prospective birth mother, you'll also be in charge of your McAllen adoption process. But, you don't have to be overwhelmed. Your American Adoptions of Texas adoption professional will be there right alongside you to help you form your adoption plan. This adoption plan includes the hospital stay, and you'll decide where to deliver your baby.
When you're selecting a hospital, make sure it's a place where you'll feel safe and comfortable. It's also worth mentioning that adoption financial assistance will cover all your medical bills. For hospitals for your adoption in McAllen, here are a couple of options:
McAllen Adoption Finalization Courts
The final step of the journey for adoptive parents is, fittingly, adoption finalization. Roughly six months after placement, the finalization hearing takes place at a local court. Once all the requirements have been met, the judge will issue a final decree of adoption, meaning your child has officially become a member of your family. Make sure to bring a camera to commemorate your adoption in McAllen!
Your McAllen adoption finalization hearing will take place at a Hidalgo County courthouse.
***
Are you ready to begin your adoption journey today? Call 1-800-ADOPTION at any time to talk with one of our adoption professionals. You can also contact us online. American Adoptions of Texas is here to help you whenever you need us.
Disclaimer
Information available through these links is the sole property of the companies and organizations listed therein. American Adoptions provides this information as a courtesy and is in no way responsible for its content or accuracy.