Your Resources for Adoption in San Antonio [Helpful Adoption Professionals]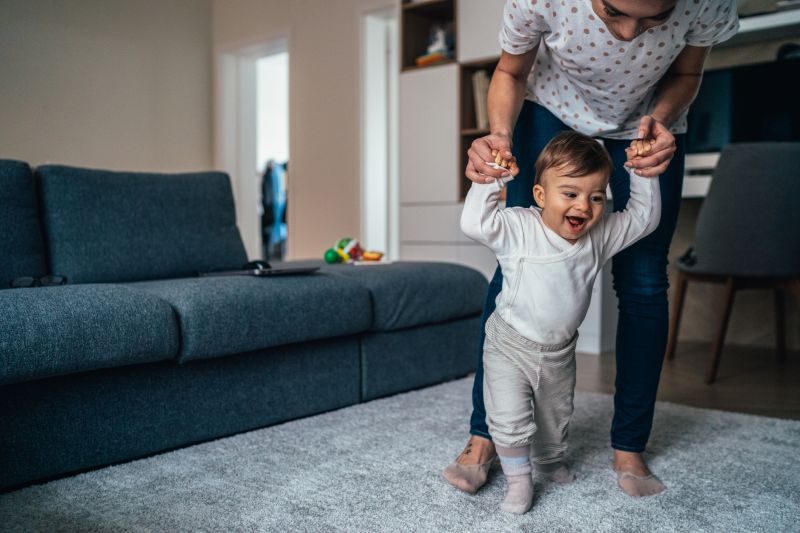 Whether you're placing your baby for adoption because you want to give them a better life or you're prospective adoptive parents wanting to grow your family, San Antonio adoption is the doorway to so many opportunities.
And American Adoptions has the key.
We're a national adoption agency dedicated to helping prospective birth parents and hopeful adoptive families navigate the adoption process. From creating your adoption plan to helping you find the perfect adoption opportunity, American Adoptions will be with you from start to finish.
Many of the skilled adoption specialists at American Adoptions are adoptive parents and birth parents themselves and have firsthand experience with the adoption process. This experience allows us to help you not just as professionals, but as fellow birth parents and adoptive parents.
Because of our national scope, we can provide you with top tier resources to ensure you are well taken care of throughout your San Antonio adoption process:
To get more information about adoption resources in San Antonio, continue reading below or contact us today at 1-800-ADOPTION.
San Antonio Adoption Agencies
It is incredibly important to work with an adoption agency who understands what you're going through and is readily available to give you all the resources you need to have a positive adoption experience. That's why American Adoptions is always going to be your best choice when it comes to infant adoption in San Antonio.
Our national scope gives us the ability to provide you with helpful resources and services, as well as adoption opportunities from all over the country. However, even though we are an adoption agency that operates at a large level, we still provide our families with the warmth and compassion you need during this life changing chapter of your life.
We even have an office located in your neck of the woods located at:
1100 NW Loop 410
Suite 700
San Antonio, TX 78213
To get more information about our adoption services, or if you are ready to start your own San Antonio adoption process today, call 1-800-ADOPTION get connected with an adoption professional online today.
San Antonio Foster Care
If you're interested in adopting an older child or a sibling group, foster care adoption in San Antonio could be the best option for you. With foster care adoption, you have the option of fostering to adopt or adopting a child from foster care who is already eligible for adoption. While both routes are beautiful paths to expanding your family, fostering to adopt isn't always permanent, as the goal of foster care is to reunite the child with their biological family. But it is a possibility. When you adopt a child who is already eligible, you will be able to begin the adoption process immediately.
If you're interested in foster care adoption in San Antonio, consider these agencies:
International Adoption Agencies in San Antonio
Adopting a child from a different country is a wonderful way to add some extra joy to your family and give a child a loving home. International adoption agencies in San Antonio can make this happen for you. If you feel overwhelmed by all the moving parts of intercountry adoption, your adoption professional will handle the communication with the adoption agency in the country you're adopting from and will make sure you're in compliance with their laws.
If you want to adopt from another country, contact the following San Antonio adoption agencies:
San Antonio Adoption Attorneys [Free for Prospective Birth Parents]
Whether you're prospective birth parents or hopeful adoptive parents, you will need legal representation t throughout your adoption. This is to ensure that you understand the legal side of your adoption in San Antonio and that your rights are protected at all times. By understanding the adoption laws in your state, you can be sure that your placement is safe and ethical.
American Adoptions is happy to help you find the San Antonio adoption attorney that you feel is right for you, or you can do some research of your own if you'd rather find your own adoption attorney. If you have questions about finding the right legal counsel, you can reach us now at 1-800-ADOPTION or contact us online.
Just a few of San Antonio's reputable adoption attorneys are listed below.
Home Study Providers for Adoption in San Antonio
The home study is an important step towards adding a new little family member to your home. One of the many benefits of choosing American Adoptions for your San Antonio adoption is that we are licensed to provide home study services in Texas. This means you won't have to go out of your way to find a separate professional.
Of course, if you choose to work with a different adoption agency, we would still be happy to conduct your home study. Our adoption specialists will make sure that you are prepared for your home study and that any questions you have are answered.
To get more information about your home study for adoption in San Antonio, call 1-800-HOMESTUDY or search this online directory.
Resources for Prospective Birth Parents
One of the most important parts of your adoption plan that you have control over is choosing the adoptive family that will raise your child. You'll able to specify the kind of family you'd like to raise your child. Your adoption specialist will review adoptive family profiles that match your preferences and present them to you to review. From there, you'll be able to take your time to find the perfect family to raise your child.
San Antonio has many great hospitals to choose from. You can find a few of these listed below:
Next Steps for Adoption in San Antonio
Whether you want to give your baby a better life or you're trying to grow or add to your family, adoption in San Antonio is a wonderful choice. If you still have questions about adoption in San Antonio after reading this article, we have you covered. You can get more information and support today at 1-800-ADOPTION or online.
Disclaimer
Information available through these links is the sole property of the companies and organizations listed therein. American Adoptions, Inc. provides this information as a courtesy and is in no way responsible for its content or accuracy.