Financial Support for Unplanned Pregnancy and Adoption
How We Can Help You Get Adoption Financial Assistance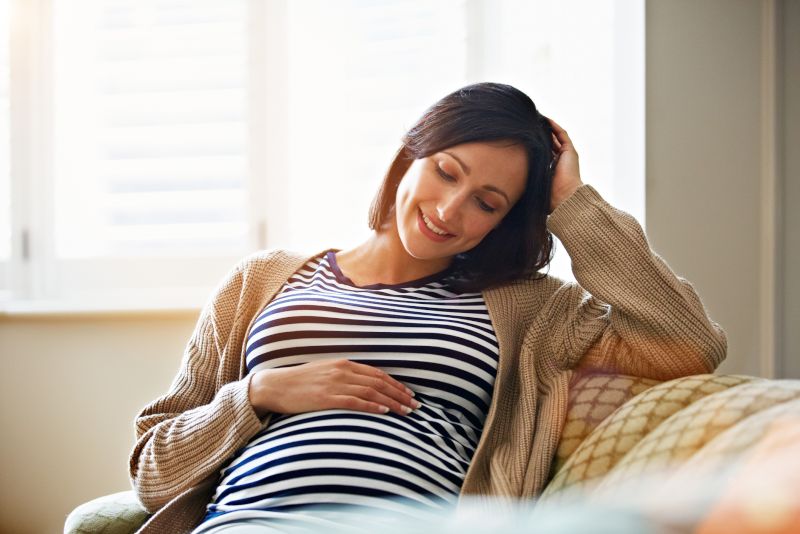 If you're facing an unplanned pregnancy, worrying about money can be overwhelming. Luckily, we're here to help you better understand the benefits of adoption and how you can receive adoption financial assistance in Texas for pregnancy-related living expenses.
Two common questions we get from birth mothers considering adoption for their unplanned pregnancy are, "Do adoption agencies in Texas pay birth mothers?" and, "Is giving a baby up for adoption free?"
Because many of our birth mothers find themselves under financial duress, parenting simply isn't an option. So, do adoption agencies pay you? No. However, financial assistance for living expenses is an option.
Additionally, the answer to the question, "Is giving a baby up for adoption free?" when you work with our agency: adoption is always free.
Do you want more information on receiving adoption financial assistance for your pregnancy-related expenses? Call 1-800-ADOPTION to speak to a trusted and experienced adoption specialist and get more information on adoption and how you can get adoption financial assistance in Texas.
Now, let's take a look at the types of adoption financial assistance available and the different expenses they can help with.
Do You Have to Pay to Give Your Child Up for Adoption in Texas? [Adoption is Always Free When You Work with Us]
By choosing adoption, you are making the loving and heroic decision to find your child an adoptive family better suited to provide a stable environment, including financial support.
Through our agency, you can give a child up for adoption at no cost to you.
Because exchanging money and getting paid for adoption is illegal in all 50 states, a family cannot directly pay you for your baby. This is where licensed adoption agencies like ours come in. Financial responsibilities and struggles are one of many reasons why you might be considering adoption.
We do everything in our power to obtain adoption financial support in Texas for you during your pregnancy.
Let's dig a little deeper into what financial assistance helps cover.
Adoption Financial Assistance in Texas
Adoption financial assistance is available through licensed adoption agencies that work with families that have passed a home study and have been determined to be prepared to provide for a child. Once you match with a prospective adoptive family, you can receive pregnancy-related adoption financial assistance. This covers living, medical and legal expenses.
If you're ready to begin your Texas adoption journey and want more information on what financial assistance is available, call 1-800-ADOPTION to speak to one of our adoption specialists.
Adoption Agencies that Help with Living Expenses [How We Get You the Maximum Amount]
Licensed agencies like ours connect you with experienced adoption attorneys in Texas that work within state adoption laws to get you the maximum amount of adoption financial assistance for living expenses.
When you work with us, we are always working for you. We understand the financial stress when facing medical costs, groceries, rent, utilities and we do our very best to make sure those important expenses are covered throughout your pregnancy and adoption.
So, while we aren't an adoption agency that pays you, we have trusted and experienced adoption professionals that understand Texas state adoption laws granting adoption financial assistance.
In your state, these are the specific pregnancy-related expenses that are eligible for financial assistance from our agency:
Rent
Utilities
Gas/travel costs
Maternity clothing
Groceries
And more
Your adoption-related services are provided at no cost to you by American Adoptions of Texas and include medical care, legal representation and other adoption costs.
If parenting isn't an option, wouldn't you rather let us help you not only find the perfect adoptive family for your baby but help alleviate the financial strain during your pregnancy? Call us today at 1-800-ADOPTION so that we can help you create an adoption plan and begin receiving adoption financial assistance in Texas.
Housing for Birth Mothers Putting a Child Up for Adoption in Texas
During your pregnancy and adoption in Texas, you should never have to worry about keeping a roof over your head.
When it comes to providing pregnancy-related financial assistance, we make sure your housing and living situation is safe, comfortable, healthy and sustainable.
Whether you're in a difficult or unsafe relationship with your partner or you're experiencing homelessness, we will assist in finding housing for you where you can feel protected and develop some consistency in your environment.
Birth mother housing in Texas and your safety is an important issue for us and we'll do everything we can to help you find a viable option during your pregnancy and Texas adoption journey.
These are some options to consider if you currently live in an unstable environment.
Finding a rental property – We can help you find a reasonable apartment in your area to provide you with a safe and affordable environment. We want you to feel like you have a safe space so whether that's an apartment, duplex, trailer or other rental property, we'll work with you to find the best situation.
Maternity homes – Because we do not own or operate maternity centers or homes, we cannot help with your housing in one. But if you prefer this option, we can help you locate an independent maternity home in your area.
Short-term living – Depending on your current situation, we can find temporary birth mother housing in the form of a hotel room, extended stay or a motel in your area. The ultimate goal is to find you a more permanent living situation, but if you are in immediate need of housing, this can be a good short-term solution.
Find a family member or friend – If you know a family member or friend willing to provide you with a safe and supportive living environment, this is an option for your birth mother housing during your adoption journey. We can often help with utilities and smaller living expenses even if you're staying with a family member or friend rent-free. This can also be a good environment if you're currently in an unsafe or toxic relationship as a trusted family member or friend can give you the extra support you need.
For more information about housing for birth mothers putting a child up for adoption and how we can help you find a safe and comfortable living situation as a part of your adoption financial assistance in Texas, call 1-800-ADOPTION.
Insurance During Your Adoption in Texas
Not only is putting a baby up for adoption free in Texas but all of your medical expenses during your adoption are fully covered.
Financial stress is a common concern and reason why a birth mother like you considers adoption. Included in that is worrying about limited or no insurance when pregnant. Facing the reality of medical bills without insurance covered can be completely overwhelming.
Don't worry! When you choose to work with our agency, your medical expenses are covered, regardless of whether you have limited insurance, you're on Medicaid or have no current insurance coverage.
So, do you need insurance for giving a kid up for adoption?
No. Your current status regarding insurance coverage does not affect your ability to place your child for adoption. Get more information on adoption without insurance and how your medical bills are fully covered by speaking to one of our adoption specialists at 1-800-ADOPTION.
Do You Want Relief from Your Financial Stress?
Is financial instability making parenting impossible? Are you ready to give your baby up for adoption and find your baby a family better able to provide a loving home and stable environment?
We are ready to help you by providing support and adoption services including finding the perfect adoptive family and helping you with adoption financial assistance in Texas.
This includes helping you with living expenses as well as covering all of your medical and legal costs during your pregnancy and Texas adoption journey. Our goal is to make sure you have the best possible experience and that means removing financial stress whenever possible.
Just know that by working with our agency, you can give up a child for adoption at no cost and receive pregnancy-related financial assistance including paying for your medical bills and legal expenses.
Get more information on the adoption process, how putting a baby up for adoption is free in Texas and how we can help you by calling 1-800-ADOPTION.
You deserve to have a safe, smooth and stress-free adoption experience and we can't wait for the opportunity to work with you.
Disclaimer
Information available through these links is the sole property of the companies and organizations listed therein. American Adoptions provides this information as a courtesy and is in no way responsible for its content or accuracy.