Domestic vs. International Adoption in Texas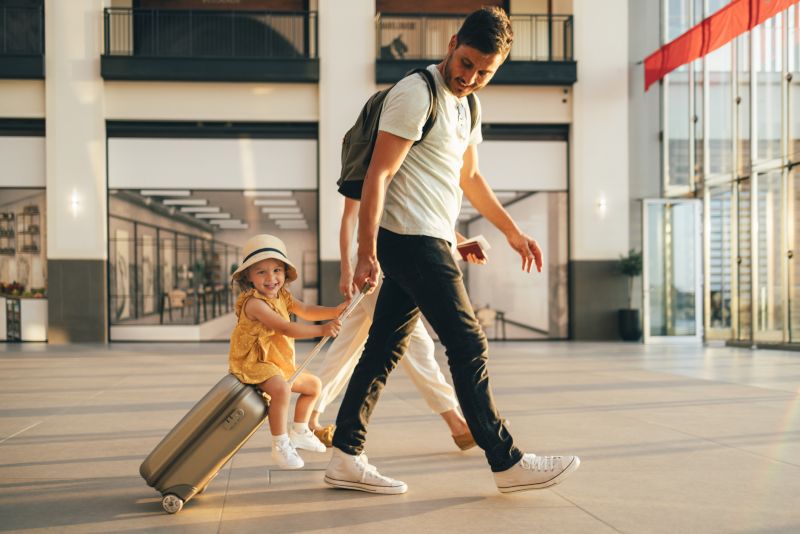 If you're considering adoption, the first step is to explore your options. Domestic vs. international adoption in Texas is one major decision for you to make, and here we will explore some of the differences as well as the similarities.
Many adoptive parents choose domestic adoption after learning more about international vs. domestic adoption in Texas. At American Adoptions, we can help you with your domestic adoption and give you more information about adoption options.
If you have any questions as you're reading, you can get free information with our online form or call 1-800-ADOPTION to speak with an adoption professional now.
Before we get into the details of domestic adoption vs. international adoption in Texas, we'll give a basic definition for each.
What is Domestic Adoption?
An adoption is labeled as a domestic adoption when the birth parents and adoptive child both live in the same country. For example, if a family from Texas adopts a child from Louisiana, it would be considered a domestic adoption because they both live within the United States.
Although the term domestic adoption can refer to both public and private adoptions, domestic adoption usually refers to private adoption, while public adoption is often referred to as foster care adoption.
What is International Adoption?
An international adoption is an adoption that takes place across the borders of two countries. For example, if a family in the United States adopts a child who was born in China and lives in China, it would be considered an international adoption because the child was born outside of the United States.
What are the Differences Between Adopting Domestically vs. Internationally in Texas?
The Benefits of Domestic Adoption
Adoptive parents can often bond with their adoptive child from pregnancy or birth
Birth parents can choose adoptive parents they are excited about and build a positive relationship that benefits everyone involved, especially adoptive children
Adoptive children are raised in the same national culture as their birth parents
Adoption wait times are often shorter and more predictable than with international adoption
Changes in laws and political instability are often less of a concern
Travel within the country may be required, but it is often less involved and less expensive
Domestic adoption can be less expensive and more predictable in cost
Adoption disruption may be less likely because international regulations and geopolitics are less of a concern
Open adoption or semi-open adoption is more likely and can benefit everyone involved
Adoptive children may have fewer struggles with identity, cultural adjustment, and language adjustment
The Benefits of International Adoption
There are many children internationally who are in need of a safe and loving family
Costs of adoption vary country to country but may be lower than domestic adoption
Families who want a closed adoption may be more likely to find an opportunity internationally
How to Find an Adoption Agency for Domestic vs. Foreign Adoption in Texas
Once you have seen a comparison of international adoption vs. domestic adoption in Texas, you may be wondering what the next step is to get more information or get started with adoption.
One great option is to get in contact with an adoption agency. At American Adoptions we are happy to answer all of your questions and share resources to help you discover your adoption path. You can get free information and get in contact with an adoption professional with our online form.
When you are looking for an agency, it is best to look for adoption agencies that offer the following:
Once you've researched adopting in the US vs. international adoption in Texas, you may be drawn more towards one option or the other. There are some specific things you can look for in each type of adoption agency.
If you are seeking a domestic adoption agency, you can look for agencies that do the following:
American Adoptions is a full service agency with adoption professionals who have over 30 years of experience, and offers all of the services we have listed above. For more information or to get in touch with our staff, you can fill out our online form.
If you are seeking an international adoption agency, you can look for the following:
An adoption agency that is Hague-accredited
An adoption agency that has a long history of successful adoptions
Professionals who have a good relationship with locals in a specific country or geographical area
Disclaimer
Information available through these links is the sole property of the companies and organizations listed therein. American Adoptions provides this information as a courtesy and is in no way responsible for its content or accuracy.