Cost to Put a Baby up for Adoption in Texas
5 Questions about Birth Parent Expenses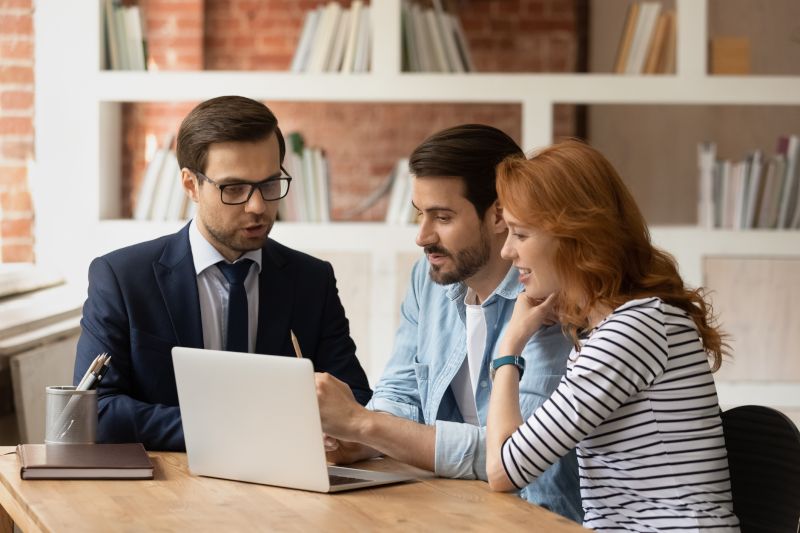 If you are considering adoption for your baby, then you probably have many questions about the process and how to pay for it.
The financial impact of pregnancy and childbirth is one of the biggest stressors expectant parents face. But, we can provide you the resources and financial support you need during your pregnancy to cover the cost to put a baby up for adoption in Texas. That means adoption is 100% free for you.
This guide will explore birth parent expenses in Texas that the adoptive family can cover and answer five common questions birth parents have about the "putting a baby up for adoption" cost.
If you want more information about adoption financial assistance in Texas, then fill out this contact form or call 1-800-ADOPTION to speak with an experienced adoption specialist today.
1. Does Putting a Baby up for Adoption Cost Money in Texas?
No. As a prospective birth parent, there is no cost to put a baby up for adoption. Adoption is 100% free for you.
This financial freedom allows you to focus on your physical and mental health throughout the adoption process.
This adoption financial assistance will cover all your adoption- and pregnancy-related expenses.
2. What Financial Assistance Is Available for Birth Parents in Texas?
Pregnancy comes with its own set of expenses. But, financial assistance is available for prospective birth parents that choose adoption.
Birth parent expenses are court-approved funds that the hopeful adoptive family provides during your pregnancy. Because each state has different adoption laws, birth parent expenses vary state-to-state and case-by-case.
In Texas, an adoption professional can provide pregnancy-related expenses to prospective birth parents. These expenses include:
Housing

Food

Maternity clothing

Utilities

Transportation to doctor's appointments
Your adoption professional will speak with you to determine your financial needs and create a plan for covering the cost to put a baby up for adoption.
3. Can I Put My Baby up for Adoption without Professional Help to Save Money?
Choosing adoption is a brave, selfless decision. And, this journey will require professional help. In Texas, you have to place your child with the assistance of a licensed adoption agency or another authorized professional.
It is not a legal offense if a professional provides legal or medical services to the following:
A prospective birth parent that identifies the hopeful adoptive family and places the child for adoption without the assistance of the professional.

A hopeful adoptive family that identifies a prospective birth parent and receives placement of a child for adoption without the assistance of the professional.
You can view all of the penal codes related to Texas adoption expenses on the Child Welfare Information Gateway website.
4. Do You Get Paid to Give Your Baby up for Adoption?
No. You won't technically get paid for adoption, but there is no cost to put a baby up for adoption.
Also, no adoption agencies or professionals pay you for the baby or your consent to adoption. Placing your baby up for adoption for money is illegal, as this could be considered child trafficking.
The Texas laws about pursuing adoption for compensation are clear. Although birth parents receive money from adoption, it is only to cover pregnancy- and adoption-related expenses.
The following payments are permitted:
Fees paid to an attorney, social worker, mental health professional or physician for services rendered in the usual course of legal or medical practice or in providing adoption counseling

Reimbursement of legal or medical expenses incurred by a person for the benefit of the child

Necessary pregnancy-related expenses paid by a child-placing agency for the benefit of the child's parent during the pregnancy or after the birth of the child
5. What Is Not Covered in the Cost to Put a Baby up for Adoption?
In Texas, the requested financial assistance from the adoptive parents must be "reasonable" and court-approved.
Unlike some states, Texas adoption laws do not have a maximum payable amount for birth parent living expenses. But, purchasing luxuries or "unnecessary" items that aren't needed for your day-to-day living or for the baby's health are not considered "reasonable."
Get Help with the Cost to Put a Baby up for Adoption from Our Supportive Team
At American Adoptions of Texas, our team of professionals is here to make you feel safe, comfortable and supported in your adoption journey.
We understand the financial aspect of adoption can be confusing. Adoption financial assistance is meant to ease the financial challenges of pregnancy so you can focus on making the best possible choices for yourself.
Our goal is to give you the information and support you need. Even when times get complicated throughout the adoption process, we'll help you find the hope to embrace the better days ahead.
In addition to the latest information about the cost to put a baby up for adoption in Texas, we can provide you with the following essential services:
24/7 counseling and emotional support

Medical care and health insurance help

Housing and transportation assistance

And so much more
For more information on the resources available to you, contact American Adoptions of Texas at 1-800-ADOPTION or contact us online anytime.
Disclaimer
Information available through these links is the sole property of the companies and organizations listed therein. American Adoptions provides this information as a courtesy and is in no way responsible for its content or accuracy.