Domestic Infant Adoption Agencies in Texas
4 Benefits Reliable Professionals Offer You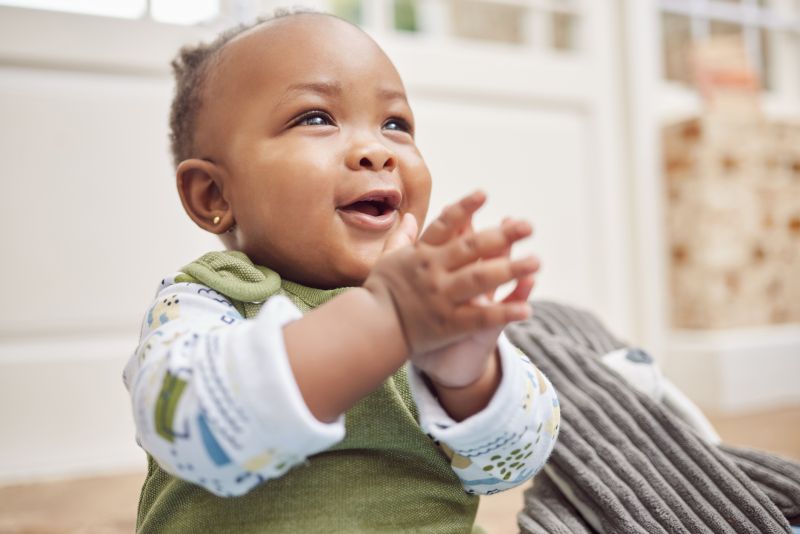 The journey through adoption is a life-changing experience for couples wanting to adopt in Texas. But, it can also be challenging without professional help.
That's why there are reputable infant adoption agencies in Texas, such as American Adoptions of Texas, ready to help you along every stage of your adoption process.
Every adoption story is unique. And, our specialists at American Adoptions know that because many are birth mothers, adoptive parents or adoptees themselves. We know what this process is like, and this guide will help you ask the right questions and find the right adoption professional for you.
If you would like more information along the way about how to choose a baby adoption agency in Texas, specialists at American Adoptions are equipped to answer. You can speak to one today for free or you can call us at 1-800-ADOPTION.
Baby Adoption Agencies in Texas [3 Unique Services American Adoptions of Texas Can Provide You]
Domestic infant adoption agencies in Texas are the most commonly used organizations for newborn adoption in the United States. Private domestic adoption agencies work with both birth mothers and adoptive families throughout the entire adoption process to facilitate these placements.
National adoption agencies and local adoption agencies are the two types of private infant adoption agencies in Texas.
They are regulated differently, and their basic functions are as follows:
A national child adoption agency can complete adoptions throughout all 50 states.

A local private baby adoption agency in Texas can only work within the state.
But, American Adoptions is a national adoption agency with local offices in Texas. So, we are a full-service, fully licensed baby adoption agency than can support you through every step of the process from the first phone call to the home study to the post-placement interactions.
Many adoptive families choose to work with national newborn adoption agencies like us for reasons such as the:
Full service

High-quality support

Large staff

Adoption opportunities

And more
But, not all infant adoption agencies in Texas provide the same services. And when you're searching for the adoption professional most suitable for you, consider these three unique benefits of working with American Adoptions:
1. You'll Always Have What You Need
You can feel support at every moment of your journey because American Adoptions is involved in all parts of the adoption process from start to finish. Developing a long-lasting relationship with your adoption specialist is one way we ensure trust. We provide useful resources, like:
These service costs could be expensive for some adoptive families. That's why we are upfront about all costs, so you won't be surprised with hidden fees.
2. You'll Find the Best Adoption Opportunity [In Less Time]
The best adoption agencies in Texas invest significantly in advertising across the country.
Our status as a national baby adoption agency means our reach to hopeful adoptive parents and pregnant women extends beyond the state.
We work with more couples looking to adopt and birth parents placing their child for adoption, which means more matches with shorter wait times. In fact, you would need to join more than 25 other agencies at the same time for your profile to have as much online reach as we are able to provide.
Of course, we don't want you to have just any matching opportunity — we want you to find the right one.
Many adoptive families are going through the adoption process right now. Others have gone through adoption professionals before and have experienced American Adoptions' life-changing services first-hand.
You can read through some of their adoption stories here.
3. You'll be Financially Protected
For birth parents, adoption is always 100% free. But for adoptive families, private newborn adoption agencies in Texas provide services that can be costly.
You should expect to spend anywhere from $50,000-$70,000+, on average, during your entire adoption journey. But, knowing the end goal you are working towards will make every cent worth it.
It is also possible for adoptive families to experience an adoption disruption during the process. As a private baby adoption agency in Texas wanting to help you and your adoption succeed, American Adoptions has a Risk-Sharing Program, which guarantees you a direct refund of many of the funds you have already spent during the process.
As an example of what this could mean for you: We took a random sample of five disruptions from the past year. On average, this program saved these families more than $12,000 each.
That can be the difference between moving forward with your adoption or stepping away to deal with a major financial blow.
Other adoption agencies in Texas may not offer a financial return for a disruption. Or, they only roll your money over to another adoption, even though you may not be emotionally ready to seek a new one at that time.
Your finances will be protected when you work with American Adoptions.
What Other Adoption Agency Options Are There?
When it comes to domestic infant adoption agencies in Texas, this state has a wide selection to choose from. As a local affiliate of a national adoption agency, American Adoptions of Texas would love to give you the best possible adoption experience.
But, of course, you should pick the adoption professional you feel most confident in. Here are a few licensed adoption professionals in Texas you could also look into:
If traveling great distances to the adoption agency is a concern, see if one of our many American Adoptions office locations in Texas is close to you. We are located in:
Additionally, you can view Texas's photo listing of children waiting for adoption here if you are interested in considering foster care adoption.
Are You Ready to Start the Private Adoption Journey with American Adoptions?
At American Adoptions, we want to help you through every step of your adoption journey and provide you with the best services in the country.
If you are interested in more information about how domestic infant adoption agencies in Texas can be the right choice for you, or if you are ready to begin the private adoption process, you can get more free information online any time or call 1-800-ADOPTION.
Disclaimer
Information available through these links is the sole property of the companies and organizations listed therein. American Adoptions provides this information as a courtesy and is in no way responsible for its content or accuracy.