What Happens if I Don't Find an Adoptive Family? [It's Never too Late]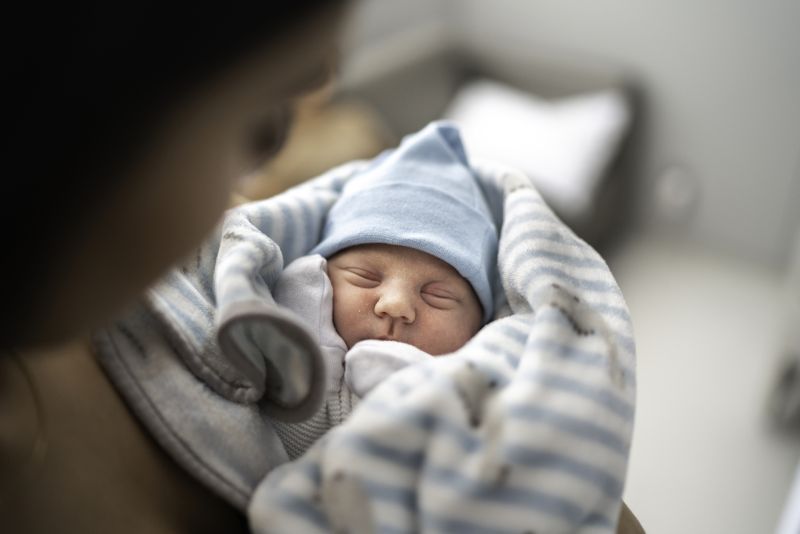 If you're asking yourself "What if I don't have an adoptive family picked when I give birth?" because you're having a hard time finding adoptive parents, know it's never too late to choose a family.
If finding the right match is taking more time than you expected, or if you are choosing adoption at the last minute, you're not alone. This happens more often than you think. Many expectant mothers before you have wondered "What if I don't find an adoptive family by the time my son's born?" "What if I can't find adoptive parents for my daughter?" There is no time limit when it comes to finding hopeful adoptive parents for your child. You can find great adoptive parents for your baby, and we can help.
You can choose a family for your baby at any point in your pregnancy, and even after your baby is born. Your adoption specialist will be by your side to help this process along and will provide you with the resources and support you need. Contact us today or call 1-800-ADOPTION now to get more information on how to find an adoptive family.
Are Babies that are Given up for Adoption Always Adopted?
If you're thinking "Do children given up for adoption get placed into a family?" this is a perfectly valid question if you're worried about finding an adoptive couple for your baby. You want what's best for your baby. The short answer is absolutely. When you work with American Adoptions, your baby will always be adopted.
There are hundreds of waiting adoptive families out there wanting to expand their family through adoption. When you work with a national adoption agency like us, you'll be able to find the perfect adoptive couple for your child in no time. National adoption agencies work with multiple families at once from all over the country. This means you'll be able to find a family that checks all your boxes in a shorter amount of time. No matter what your circumstances are, the right family is out there, and they are eager to meet you and your baby.
You can Choose Adoption at Any Time
Many expectant birth parents in your situation ask us "If I 'give my baby up' for adoption, do they go to foster care?"
When you work with the right adoption agency, your baby will never end up in foster care. They will always be adopted by a loving, hopeful adoptive family.
No matter what point you're at in your pregnancy, you can always choose your child's adoptive family. Only you know what's best for you and your baby. As an expectant birth parent, you're always in the driver's seat of your adoption plan. So if it feels like the clock is ticking, take a deep breath. There is no right or wrong time to choose adoption. It's all in your own time.
"I don't regret the adoption because I know it's what was supposed to happen," Casey said about choosing adoption for her twins. "I was supposed to raise them for two years so they could be with their family now. If I didn't, they would never have had the chance to be with their wonderful family and to have all the opportunities they have in their lives."
Whether you're in the middle of your pregnancy, in the hospital, or even after you've taken the baby home, it is never too late to choose the adoptive parents for your baby.
The only benefit of choosing an adoptive family early on in your pregnancy is that you have more time to get to know them. But that doesn't mean you have to meet a deadline. Even if you've already taken your baby home, you can still take some time to get to know the adoptive family. You can start looking for the perfect family right now.
Working with American Adoptions
"How many children go without getting adopted in Texas?"
This is a question we sometimes hear from prospective birth mothers worried about finding adoptive parents for their baby. And the answer is, with American Adoptions, every child is placed with a loving and supportive family. National adoption agencies like us work with families in all 50 states, so you'll never be limited by your location. These families come from various backgrounds, so you're bound to find "the ones" in no time.
Your adoption specialist will find a time to meet with you and discuss what you're looking for in an adoptive family. Based on your preferences, your adoption specialist will present you with adoptive family profiles of prospective adoptive families who have the qualities you're looking for.
You can look through as many profiles as you want and take as much time as you need. And you can do this at any point. No matter where you're at in your pregnancy, if you're at the hospital and even months after you've taken your baby home, your adoption specialist will always be able to help you find an amazing family for your baby.
Find a Wonderful Family Now
No matter what your circumstances are, there is no wrong time to choose adoption. Adoption is a beautiful and selfless decision that comes from the desire to give your baby the best life imaginable. It's never too late to create an adoption plan, and there are great adoption specialists who are eager to help. To get more support while you browse adoptive family profiles, contact us online today or call 1-800-ADOPTION.
Disclaimer
Information available through these links is the sole property of the companies and organizations listed therein. American Adoptions provides this information as a courtesy and is in no way responsible for its content or accuracy.