How Much Does it Cost to Adopt a Foster Child in Texas?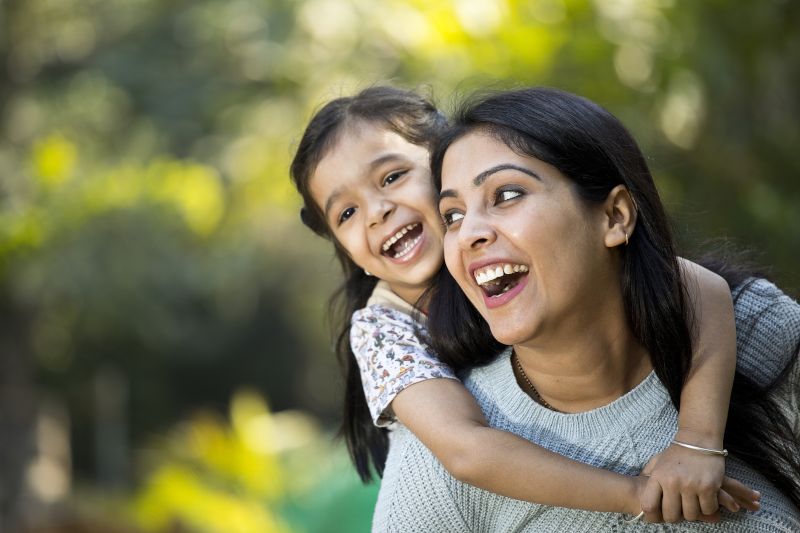 Adoption can be expensive, and raising a child also comes with expenses. If your family is considering adopting, you may be wondering, "How much does it cost to adopt a foster child in Texas?"
Foster care adoption usually comes with low initial expenses for adoptive parents, but there are still important considerations to take into account before you begin the process. This article will explore the cost of adoption through foster care in Texas and share what makes the foster care adoption process different from other types of adoption.
You can also get information on the cost of adoption by filling out our online form. Adoption is always free for birth parents—birth parents can get information here.
How Much Does Foster Adoption Cost in Texas?
Foster care adoption costs in Texas can vary depending on the unique situation for each adoption, but in most cases, up-front expenses directly from the foster care adoption process will be below $5,000.
In some cases, the cost to adopt a child from foster care in Texas may be reimbursed by the state, and you may end up paying very little or nothing.
What Factors Determine the Cost to Adopt a Foster Child in Texas?
Adoption cost can vary widely depending on a number of factors, and even if you choose to adopt through foster care, it is not easy to answer the question "how much is foster care adoption in Texas?" because the costs vary from person to person.
Rather than try to pin down an exact number, we will share with you some of the factors that determine the cost of your adoption so that you can consider what expenses to spend your adoption budget on.
Matching and Advertising Fees
International adoptions and private infant adoptions generally require more cost up front for adoptive families due to matching and advertising costs—these services help potential adoptive families find adoption opportunities that fit their family.
Because there are children waiting to find adoptive homes in foster care, in most cases matching and advertising fees are covered by the state's foster care system.
Home Study Fees
No matter what type of adoption you pursue, you will have to do a home study. For adoptive families who pursue international adoption or private adoption, this cost is sometimes included in the overall cost of adoption that you pay up front to an adoption agency.
For foster care adoptions, the home study is often the largest expense. In some cases, this fee can be reimbursed by the state.
Agency Fees
In private adoptions, adoptive families pay an agency fee that covers the staff and services you will need to adopt a child (although some agencies provide more services than others).
In foster care adoptions, state social services professionals often provide similar services at little or no cost out of pocket, but are often limited by state resources and may be unable to provide the highest level of care and service.
In some cases, state foster care agencies partner with private adoption agencies, who may handle some of the work of adoption. In these cases, you may be more likely to see an agency fee for your foster care adoption.
Legal Fees
In private adoptions, some adoption agencies will include expected legal expenses into the cost of your adoption, while others will expect you to get independent counsel.
While many families are able to navigate the foster care adoption system with little support, others may require the help of a lawyer who practices family law.
If you need to get an independent lawyer, fees are dependent on the type of help you need and the time it takes for your lawyer to help you.
Interstate Adoption Costs
While foster care adoption costs in Texas can be very low, adopting across state lines can increase the cost of adoption. If you adopt across state lines, you may need additional legal or social services help, and will likely incur additional travel costs.
Additional Expenses and Long-Term Costs
No matter how you grow your family, children can be expensive. While the initial cost of adopting a child through foster care in Texas is important, it is also important to think about your long-term financial stability and ability to support a child.
When you first adopt a child, you may have additional initial expenses like:
Clothing
Room furnishings
A car with extra capacity
Child safety seating
Depending on the child's needs, you may have other additional costs both initially and long-term like:
Childcare
After-school activities
Tutoring
Counseling
Medical care and equipment
Foster care and foster care adoption require that you are financially stable, and if you adopt, the costs of daily living and any special care a child may need will fall to you.
Child Demographics
Because certain demographics spend more time in foster care, there are programs that help reduce the costs of adoption for children in these demographics, which can reduce barriers for families who would like to adopt.
State Assistance
For many families that adopt through foster care, there is help available for initial adoption expenses and ongoing expenses.
The funding for both types of assistance in Texas can come from two different places:
Federal Title IV-E of the Social Security Act
Texas's state adoption assistance program
You can learn more here.
How is Foster Care Adoption Different from Other Types of Adoption?
Adoption can be beautiful and life-changing, but it is a life-long decision, and every family is unique.
Ultimately, while the cost of an adoption may be a factor for your family, it is important that you consider all aspects of growing your family to determine what you are prepared for and what will work best for your family.
Below are some other aspects of adoption to consider along with the question, "how much is it to adopt a foster child in Texas?"
Children who are in Foster Care
Every child is unique and has their own preferences, abilities, and characteristics. The demographics of children in foster care reflects the diversity of the population of the United States in many ways, however, because many children in foster care have come from unsafe or unstable homes, they tend to face challenges that other children may not, including:
Trauma
Health challenges
Behavioral challenges
Children in foster care also tend to be older. Older children and children in sibling groups tend to wait longer to find an adoptive home.
As we mentioned earlier, the foster to adopt cost in Texas is partly determined by the child that your family adopts.
This is partly because some children wait for longer periods to find a family that will be able to meet their unique needs, and the foster care system is designed to help more of these waiting children find successful placements. The more open you are as an adoptive family, the faster you may be able to find a child to adopt.
That being said, adoptive families should be sure that they are excited about the child they plan to adopt, fully prepared to meet their child's unique needs, and should seriously consider what they are able to handle as a family.
Other Factors to Consider When Adopting from Foster Care
Foster care adoptions can be unpredictable, especially if you choose to foster with the hope of adopting.
Since foster care is intended to temporarily provide a safe family to a child, many foster parents are unable to adopt the children that come into their homes.
If there is an adoption opportunity for a child, it may be after months or years of being in foster care. This can be stressful to a child, and can also be a struggle emotionally for foster parents who have bonded with a child and are hoping to adopt.
Because every foster care situation is different, it can be extremely difficult to determine the wait time to adopt a child from foster care if you begin fostering, and there is no guarantee that you will ever have the opportunity.
For more predictability, some families choose direct adoptions—in these adoptions, parental rights have already been terminated, so there is less risk of adoption disruption.
However, there are fewer opportunities for direct adoption than there are for fostering and fostering to adopt. Often the children who are waiting for a direct adoption are older, part of sibling groups, or have special needs, as we noted above, and not all families are prepared to adopt under those circumstances.
Private Adoption
Families who are researching adoption often choose private domestic adoption. If you are interested in private domestic adoption, we can help.
As a fully licensed, national domestic adoption agency, there are many reasons to choose American Adoptions for a private adoption, including:
Disclaimer
Information available through these links is the sole property of the companies and organizations listed therein. American Adoptions provides this information as a courtesy and is in no way responsible for its content or accuracy.