Your Resources for Adoption in Longview
Including Foster Care Professionals, Court Information and More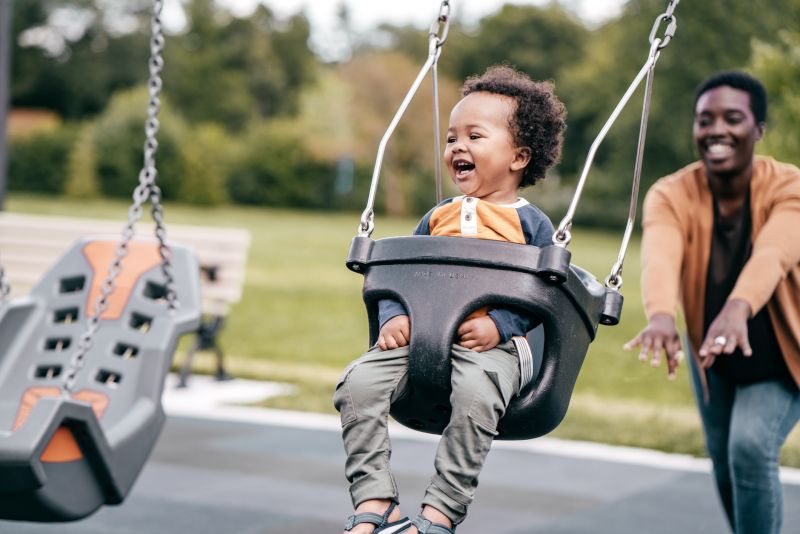 Whether you are a hopeful adoptive parent or an expectant birth mother, the adoption process is different for everybody. Throughout your research, you might have noticed that there is plenty of information on adoption in Texas, but there is scarcely anything for adoption in your town.
There's no need to worry; American Adoptions of Texas has you covered. For everything you need to know about your adoption in Longview, check out our comprehensive guide below. Call us at 1-800-ADOPTION for more information.
Adoption Agencies in Longview
American Adoptions of Texas is a full-service, national agency, which means that we can help hopeful adoptive families and prospective birth parents throughout the state of Texas. Simply put, we are one of few adoption agencies in Longview, Texas that can help families no matter where they live in the Lone Star State. We would love to help you get started on your adoption journey today.
Here are some of the benefits that we're known for:
24/7 access to educational and counseling services for prospective birth parents
Home study services for hopeful adoptive families
Hundreds of adoptive family profiles for prospective birth parents
Post-placement services for prospective birth parents and hopeful adoptive families alike
A risk-sharing program that protects hopeful adoptive families' investment if there's an adoption disruption
And that's only a handful of the benefits you will experience with our support. American Adoptions of Texas has over 30 years of experience, and we can help you complete your Longview adoption from start to finish. You'll get the best services during your process because we are a leading national adoption agency. Most Longview adoption agencies are unable to provide the services that we regularly do.
This means that you get the best of both worlds. You benefit from the national scale of our agency without having to sacrifice the comfort and convenience of local expertise. We have office locations throughout Texas, so we have strong ties to the Lone Star State.
If you would like to learn more about adoption in Longview with American Adoptions of Texas, then don't hesitate to call us at 1-800-ADOPTION. We're happy to help you at any time.
Longview Adoption Attorneys
Whether you are a prospective birth parent or a hopeful adoptive family, you will need some form of legal representation. An adoption attorney makes sure that your adoption is being handled legally and ethically. As a result, they are essential for anyone pursuing adoption.
American Adoptions of Texas can connect you with an adoption attorney directly, which makes this one less step you need to worry about. But, we understand if you'd like to find your own attorney for your adoption in Longview or get a head start on the research.
Here are a few options you might consider:
Foster Care Adoption Agencies in Longview
Adopting from the foster system can be a beautiful process, as you can give a child the loving, stable home that they deserve. American Adoptions of Texas specializes in domestic infant adoption, but our team recognizes that there is more than only one path to building a family.
An adoption in Longview from the foster system works best for families that want to adopt an older child or a sibling group. This type of adoption also works for families who want to adopt a child with a disability. Private infant adoptions from foster care are not nearly as feasible, so foster adoption works best for adopting older children.
Here are some foster care professionals that can help you with your Longview adoption:
Longview Home Study Providers
For any hopeful adoptive family in Longview, the Texas home study is a required part of the process. The adoption home study in Longview ensures your general readiness to raise a child in a safe, stable home. Because American Adoptions is licensed in Texas, we can provide your home study, even if you are working with a different adoption agency for placement.
This is often the longest part of adoption in Longview, so we recommend getting started on this as soon as you are able. If you would like to learn more about the Longview home study process with American Adoptions of Texas, then give us a call at 1-800-ADOPTION. You can also check out 1-800-HOMESTUDY for more information on the adoption home study in Longview.
Resources for Prospective Birth Mothers in Longview
Placing a baby for adoption is a brave, selfless decision. If you think that path may be right for you, then American Adoptions of Texas is here to guide you every step of the way.
When you work with our agency, we provide you with the best chance of finding the perfect family for your baby because we have hundreds of adoptive families to choose from. If you envision your child in a home with pets, growing up with siblings or celebrating certain religious holidays, then that can come true! You can select families by filtering particular categories when you work with American Adoptions of Texas.
As a prospective birth mother, you'll be completely in charge of your Longview adoption plan, which includes choosing the hospital you'll deliver the baby at. Your adoption professional will help you determine what hospital best suits your needs. If you haven't decided yet, then here are a couple of options in the area:
If you have any other questions about your hospital plan, an American Adoptions of Texas professional would be happy to help you when you call 1-800-ADOPTION. Our information is always free and just a phone call away.
Longview Adoption Finalization Courts
One of the final steps for any prospective adoptive parent is the finalization hearing, and it will take place roughly a few months after placement. The hearing itself is fairly brief, as it typically lasts anywhere from 30 minutes to an hour. After the judge issues the final decree of adoption, your child will officially become a legal family member.
This is a big day, so make sure to invite some friends and bring a camera to celebrate! As far as adoption in Longview goes, the hearing will take place at your county court.
***
We know that researching each aspect of the adoption process can be stressful. As a result, you probably have plenty of questions. To get those answers, don't hesitate to call us at 1-800-ADOPTION to speak with one of our experienced adoption professionals. You can also get free adoption information now.
Disclaimer
Information available through these links is the sole property of the companies and organizations listed therein. American Adoptions provides this information as a courtesy and is in no way responsible for its content or accuracy.