The 3 Most Common Types of Adoption in Texas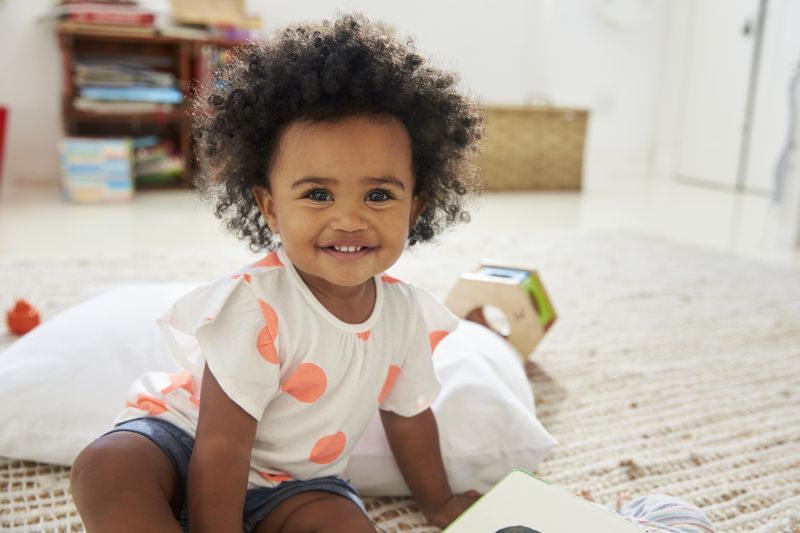 With many different types of adoption in Texas, deciding which family-building option is right for you may feel overwhelming. But, American Adoptions of Texas is here to ease your worries. You can fulfill your dream of starting or growing your family through adoption with the help of our adoption professionals.
This in-depth guide will provide you with a comprehensive overview of the three types of adoption in Texas. It will help you understand the adoption process in Texas and how to make the journey as smooth as possible.
The three most common types of adoption in Texas are:
When you're ready to begin your adoption process, you can get more free information now when you contact us online or call us at 1-800-ADOPTION. In the meantime, learn what the types of adoption in Texas are and which is best for you.
What Are the Different Types of Adoption in Texas?
Because there are many ways to adopt a baby in Texas, some prospective parents may feel anxious to begin. But, having options is helpful because it gives you more freedom in your adoption choices.
Hopeful adoptive parents who are weighing each type of adoption should research and find what is best for them before making a final decision.
So, let's take a look below at the three most common types of adoption in Texas to help you decide which is best for you.
Private Domestic Infant Adoption in Texas
Out of all the different types of adoption in Texas, private infant adoption is the best way to adopt a newborn.
With a private domestic adoption, you would work with a professional to adopt a newborn in Texas.
Here at American Adoptions, you will fill out an Adoption Planning Questionnaire that'll help you identify your preferences for the adoption, such as the child's:
Gender

Race

Medical history
Keep in mind that your preferences and openness to certain situations will affect your adoption opportunity and wait time.
As a full-service, fully licensed child adoption agency in Texas, we can provide you with all the necessary resources and services for a successful adoption journey, such as:
We're also a national adoption agency, so we work across the country to help build families. That means our families experience better adoption opportunities and greater financial assistance throughout the process.
The main way that prospective birth parents find adoption agencies in Texas is through the internet. So, a better online reach means shorter average wait times.
Average wait time: 1–3 years (American Adoptions' average: 9-18 months after activation)
Average cost: $50,000–$70,000+
Foster Care Adoption in Texas
The purpose of foster care is to provide a child with a safe, temporary home while a state judge decides whether a child's biological parents can parent them again.
If the birth parents don't meet the guidelines for reunification, then the judge can terminate the parental rights. Then, the foster family can pursue the foster-to-adopt process.
Although there is a certain degree of risk in this type of adoption, it can still be a wonderful way to add to your family. There are thousands of children in the Texas foster care system waiting for the love and permanence of a family. As of August 2021, there were nearly 29,000 children in foster care in Texas. 5,925 of those children are ready to be adopted and waiting to join their "forever families."
If this path is right for you, then please reach out to a foster care professional in your state for more information. Here are some that can help you get started today:
Average wait time: Varies by adoption situation, but about 60% of families receive a placement within one year
Average cost: $0–$2,500
International Adoption in Texas
An international adoption allows you to work with a certified international adoption agency to adopt a child outside of the U.S.
International adoptions tend to have a lengthier process than the other types of adoption in Texas. This is because they often require some more steps than domestic adoptions, such as:
Average wait time: 1–3 years
Average cost: $35,000–$48,000+
Once you have chosen the type of adoption you want to pursue, you will officially begin the adoption process.
***
If you have more questions about the different types of adoption in Texas, then contact us online or call us at 1-800-ADOPTION today and get free adoption information now.
Disclaimer
Information available through these links is the sole property of the companies and organizations listed therein. America Adoptions, Inc. provides this information as a courtesy and is in no way responsible for its content or accuracy.