Domestic Infant Adoption in Texas [Complete Guide]
How American Adoptions Can Help You With Your Adoption Journey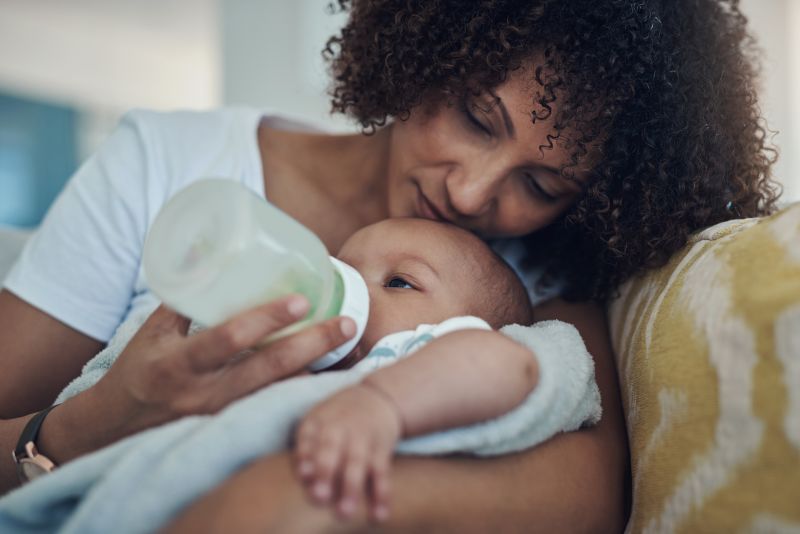 Adoption can be a beautiful and life-changing choice. If you are hoping to grow your family through domestic infant adoption in Texas, American Adoptions can help you fulfill your dreams.
If you are a prospective birth mother, you can get free information and support from an adoption professional now by calling our 24/7 hotline at 1-800-ADOPTION or filling out our online form. You can also continue reading to learn more about how the adoption process works for adoptive families.
For adoptive families, we will share the details of domestic infant adoption in Texas and how to get started. At American Adoptions we can connect you with all of the resources you need for adoption — if you have questions as you read, you can get connected with an adoption professional through our online form.
What is Domestic Infant Adoption in Texas?
Domestic infant adoption in Texas is a form of adoption where both birth parents and adoptive parents live in the same country, and follow the legal processes to transfer parenthood responsibilities at the time of a child's birth or soon after. Although adoption for older children often takes place through the foster care system or through international adoption, adoption for newborn babies in Texas is most often carried out through private domestic adoption.
How to Complete a Newborn Adoption in Texas
Since most infant adoptions in Texas are carried out through private domestic adoption, families often choose private domestic adoption agencies, like American Adoptions, to help them along their adoption journeys. There are many steps in the domestic adoption process that you may need help completing as an adoptive family — we'll share some of them below.
Step 1: Decide on Adoption
Completing the adoption process means turning your dream of starting a family into a reality. But, adoption can also be challenging.
Before you begin the adoption process, it is important that you are committed to the choice and ready for the responsibility. We can help. Before you begin, American Adoptions can help you get free information as you research, and you can speak with one of our experienced adoption professionals.
Step 2: Get In Touch with an Adoption Agency
Choosing an adoption agency can affect all of the most important parts of your adoption — working with a great agency that can provide all of the support you need can make a huge difference.
American Adoptions is a full-service, fully-licensed national private adoption agency that can help with the domestic adoption of infants in Texas. That means that you can feel confident, safe and excited about your adoption journey.
Working with our agency means you'll get:
Extensive Adoption Services: Many agencies are only equipped to handle some steps of the adoption process, but American Adoptions is a full-service agency, which means we can take you from start to finish and make sure that every step along the way is smooth.
Fully Licensed and Experienced Staff: As a national agency, we are licensed in multiple states, and meet the highest standards. Our staff has more than 30 years of experience, and will be able to help you navigate any difficulties that may arise.
National Scope: Agencies are often limited by their service area and small staff sizes. Because American Adoptions is a large national agency, we are able to find more adoption opportunities, shortening wait times for adoptive families and giving them more possibilities to find a placement that fits. Our larger staff also adds to our extensive services and fast response times.
Adoption Disruption Protection: At many adoption agencies, if your adoption placement falls through, you are out of luck or limited in your options. American Adoptions proactively prevents adoption disruption by screening and supporting all potential birth parents, and offers financial protection if you do experience an adoption disruption.
And more
You can get in contact with an adoption professional now with our online form.
Step 3: Find Adoption Opportunities
Once you are ready to begin the adoption process, your adoption agency can help you connect with adoption opportunities. For domestic infant adoption, this often means that you need to find an agency that seeks out and supports expectant parents who are interested in choosing adoption for their child.
American Adoptions can help you during this step because of our national reach and extensive services for birth parents and adoptive parents that help you connect in the most effective ways possible.
Step 4: Get to Know Your Child's Birth Parents
One of the great things about domestic infant adoption in Texas is that many families are able to have open adoptions. Open adoptions can benefit everyone involved, and are currently the most common type of adoption.
As adoptive parents, you may have the opportunity to meet your child's birth parents, and depending on the preferences of the birth parents, you may be able to be involved during pregnancy and birth. These experiences can become an important story to share with your child.
At American Adoptions, the majority of our adoptions are open or semi-open adoptions, which means we have staff who are experienced with mediation and committed to helping you through the journey.
Step 5: Complete the Legal Steps of Adoption
With domestic infant adoption in Texas, the legal steps of adoption usually take place shortly after birth. When it comes time for those steps, you will want an experienced adoption professional who knows the legal processes in the area you adopt.
Step 6: Begin Your Journey with Your New Family Member
The most important part of an adoption comes after the legal processes have completed. Your family grows, and you start building a life with the bundle of joy who came into your life through adoption.
You can call 1-800-ADOPTION now to take your first step toward family.
Disclaimer
Information available through these links is the sole property of the companies and organizations listed therein. American Adoptions provides this information as a courtesy and is in no way responsible for its content or accuracy.