What is a Home Study for Adoption in Texas?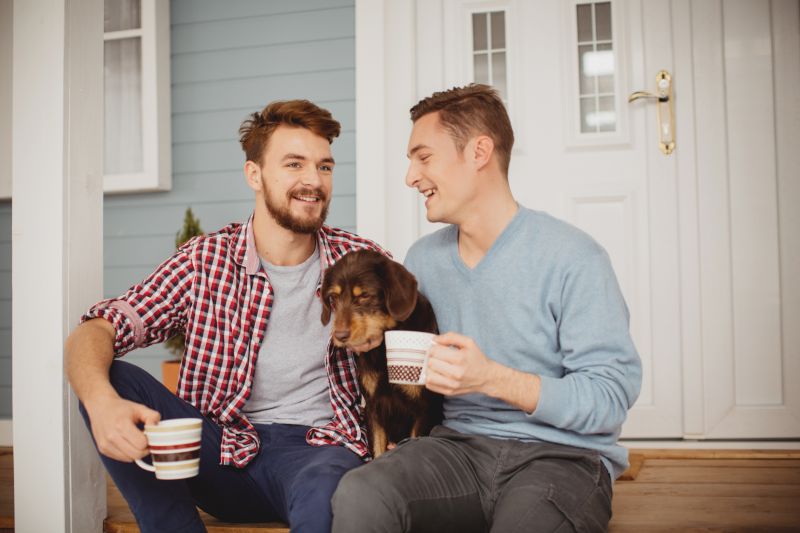 Before you can pursue your dream of adopting a child, you'll need to complete a home study for adoption in Texas.
So, what exactly is a home study in Texas?
And why is it important?
Your home study for adoption in Texas is the first step in the adoption process. This part of adoption is designed to make sure that each hopeful adoptive parent is ready to welcome a child to their home. During this process, your social worker will help you understand exactly what goes into caring for a child and that your home is safe for a child to live in.
Here at American Adoptions, we want to help you every step of the way.
Call us now at 1-800-ADOPTION or get free information on our website now.
What Happens During a Home Study in Texas?
If you've never gone through a home study in Texas before, then you might feel intimidated or uncomfortable at the thought of answering personal questions about your life.
But, don't worry! American Adoptions is here to help. Your social worker knows that the home study process can be overwhelming. That's why their goal is to support you every step of the way. Your social worker is ready to answer your questions and help you from start to finish.
During a home study in Texas, you'll need to do a few things:
Complete a background check
Complete personal interviews
Complete a home inspection
Each part of the home study in Texas is designed to ensure that you're ready for the challenges that come with parenthood.
Background Check
Your background check will let your social workers know if there's anything in your past that may affect your ability to parent a child.
Having a criminal background doesn't necessarily mean you won't be eligible to adopt a child, but your social workers must know as much about your background as possible.
On top of the background check, you'll need to provide some other information for your home study.
Financial documents – To make sure that you're financially ready for parenthood, you'll need to provide financial documents, including tax returns, to your social worker.
Birth certificates – You'll need to provide your birth certificate and the birth certificates of anyone else who lives with you in your home.
Marriage license or divorce decree – If you are married or divorced, then you'll need to provide those documents during your background check.
Personal Interview
Your personal interview is a chance for you to discuss your parenting philosophies and your own upbringing.
During this part of the home study for adoption in Texas, you'll have a chance to talk more about what you expect parenting to look like. Your social worker will ask you questions about your life and background, such as:
What was your childhood like?
What are some things you like about the way you were raised?
Is there anything you'll do differently?
What do you do for fun?
How did you and your spouse (if applicable) meet?
How would you describe your ideal child?
How would you describe yourself?
Although this experience can be personal, it's an important part of the home study process and allows your social worker to get to know you better.
Home Inspection
The home inspection is the part of the home study in Texas that tends to cause the most stress, but it's an important step in making sure that you're ready to provide a safe home for your child.
Your social worker will ensure that:
Your home has fire extinguishers and smoke detectors.
Your carbon monoxide detectors are in place.
All doors and windows function properly.
You have safety locks throughout the house.
Any guns or weapons are appropriately locked and stored.
You have a safe place for your child to sleep.
And more.
If you have any questions about the specific parts of the home study in Texas, then let your social worker know so they can help you out.
Remember that your social worker wants to help you succeed. They'll be happy to answer your questions during the home study process.
Your Home Study: How to Get Ready
Although facing your home study can be a big challenge, it's not something that you need to go through alone.
Here at American Adoptions, we want to help you throughout your adoption experience. That's why we'll work with you to ensure that you have the support and encouragement you need throughout your home study for adoption in Texas.
We'll help you understand:
What documents you need to provide
What types of questions you'll be asked during your interview
What to expect during your home inspection
If you'd like to start the adoption process, then call us now at 1-800-ADOPTION or get free adoption information now on our website.
Disclaimer
Information available through these links is the sole property of the companies and organizations listed therein. American Adoptions provides this information as a courtesy and is in no way responsible for its content or accuracy.