What are Adoptive Family Profiles? [Finding Adoptive Parents]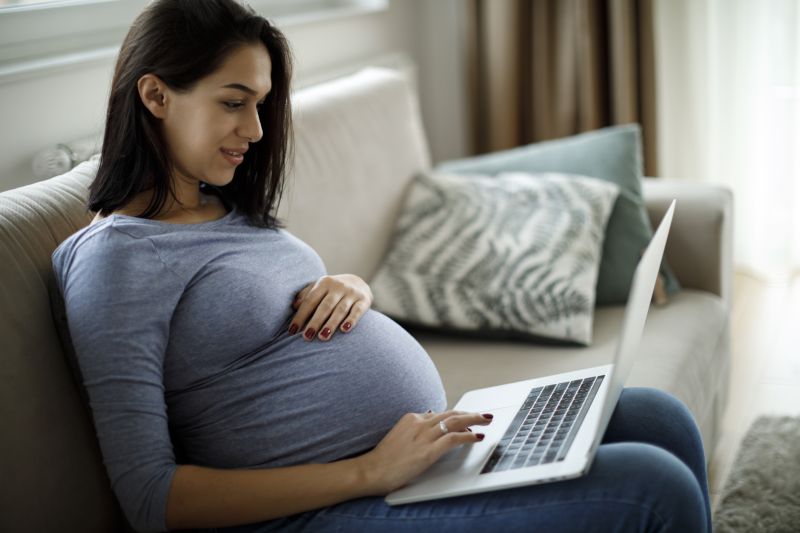 Placing your baby for adoption because you want your baby to have a life full of love and opportunity is a brave and selfless choice. It's only natural to want to make sure they're raised by a family that checks all your boxes.
You might find yourself feeling a little lost when it comes to where to start looking for hopeful adoptive parents. That's what adoptive family profile books in Texas are for. We have all our waiting adoptive families create an adoption profile that expectant parents can look through to find the perfect family.
You can start looking through some of these profiles now, or you can call us at 1-800-ADOPTION to speak with a specialist today.
In the meantime, here's a bit more info about what adoptive family profiles in Texas.
What are Adoptive Family Profiles?
A family profile book for adoption is essentially an online profile, video or print document that contains information about the hopeful adoptive family, as well as photos. Some things you might learn from the Texas adoption profile are:
If they have other children

Their careers

Hobbies

Traditions

Where they're located

Pets
These are just a few of the things you can learn from the Texas adoptive family profile books. They'll likely even include a personal letter written by the prospective adoptive family stating why they chose adoption to grow their family and how they would raise your child with love and support.
How to View Adoption Profiles in Texas
When you begin creating your adoption plan, your adoption specialist will sit down with you to figure out what you're looking for in an adoptive family. Once they have enough information, they can begin presenting you with adoptive family profiles that match your preferences.
As we mentioned above, adoptive parents' profiles typically come in three forms:
Print: Your adoption specialist can send you the family profile book for adoption in the mail to review. Having a hard copy of the profiles can be nice to have on hand so that you can look through them at your leisure.

Online: Our adoptive family profiles are available for you to view online on our agency's website. You can browse these profiles whenever you want. Once you find a family that looks like the perfect match, you can contact the adoption agency to get more information.

Video: Video profiles are still a fairly new concept but are quickly gaining momentum, thanks in large part to American Adoptions. We believe you deserve the best possible adoption experience, which is why all of our families have video profiles. Being able to see and hear the hopeful adoptive family in their element, you can get a more personal feel for what kind of parents they might be to your child.
These videos are usually filmed by the adoptive family in the comfort of their own home. You can see what their home looks like, where they live, see the couple interact with each other, and really hear the passion in their voices when they talk about adoption.
You can view as many adoption profiles in Texas as you need until you find the perfect match. There is no rush, so take your time. Choosing the family that will raise your child is a big decision that only you can make. You know what's best for you and your baby.
"I spent the next several weeks combing through what must have been dozens of wonderful families. Then, I found them — the couple that I immediately felt connected to," Carmen said about finding the adoption profile of the family who would raise her baby.
After Reviewing the Adoptive Family Profiles in Texas
Many expectant parents wonder how you'll know which family will be "the one." Many adoption specialists will tell you that you'll just know. You'll get that feeling in your gut. Once you've found a prospective adoptive parent profile book that stands out to you as a good fit to raise your child, the next step would be to let your adoption specialist know.
From here, they can give you more information about the family and answer any questions you may have. If your heart is set on this family, your adoption specialist will then be able to set up a conference call between you and the hopeful family so that you can introduce yourselves and get to know each other. This call is an opportunity for you to ask the prospective adoptive parents any questions you have.
If the conference call goes well and you're set on the family, you can discuss continuing pre-placement contact. This could come in the form of texts, phone calls, emails and in-person visits. Keeping in touch before the baby is born is important for building trust and setting the foundation for a successful placement.
Don't be discouraged if you don't find the perfect family right away. You can take as much time as you need and look at as many Texas adoptive couple's profiles as you want. American Adoptions works with all types of families from around the country. It's only a matter of time until you find the hopeful adoptive couple that checks all your boxes.
Getting Started
Choosing the prospective adoptive family is a big decision to make. But it will always be your choice. Even though you'll always be in control of your adoption plan, your adoption specialist will always be there for you to offer more support and resources to help you during this process. If you have questions about adoption profiles in Texas, contact us today to get started or view adoption profiles now.
Disclaimer
Information available through these links is the sole property of the companies and organizations listed therein. American Adoptions provides this information as a courtesy and is in no way responsible for its content or accuracy.