Your Resources for Adoption in League City
Including Hospitals, Court Information and More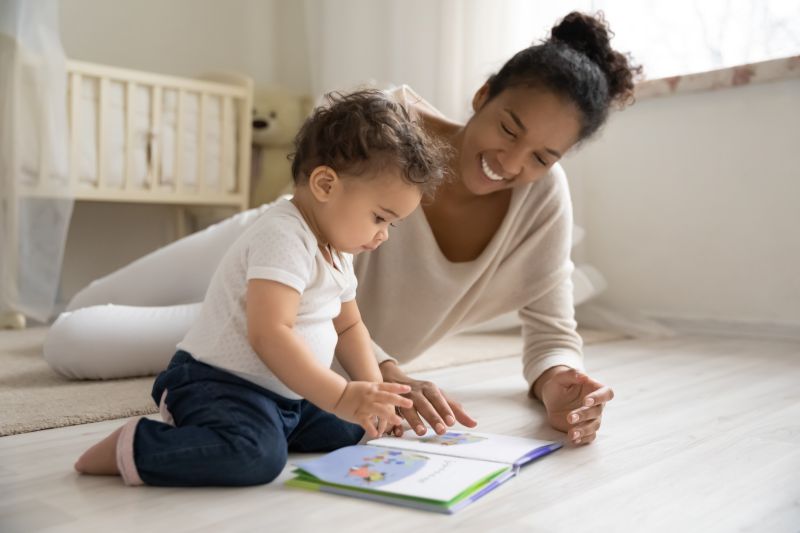 The adoption process in Texas involves many steps, and it can be even more difficult when you're trying to find information for your particular city.
Don't worry; American Adoptions of Texas is here with this comprehensive guide on adoption resources in League City. Whether you are a hopeful adoptive parent or a prospective birth mother, we have provided information on everything from local hospitals to home study providers. In other words, we answer all your questions about Texas adoption. Give us a call at 1-800-ADOPTION to learn more.
Adoption Agencies in League City
Because we are a full-service, national adoption agency, American Adoptions of Texas could be precisely what you are looking for.
When it comes to adoption agencies in League City, Texas, you can have the best experience with our agency. This is because we can complete your adoption journey from start to finish, which makes everything more convenient for you as either an expectant birth mother or a prospective adoptive parent.
Here's what you can experience during your process with American Adoptions of Texas:
Financial piece of mind because of our unique risk-sharing program that protects hopeful adoptive families' investment in case there's an adoption disruption
Constant support because of our free, 24/7 counseling and education for prospective birth mothers
A confident and hopeful future because of post-placement services for birth parents and adoptive families alike
And much more
Additionally, we are licensed in the state and have office locations throughout Texas, so we can offer the best of both worlds as your local and national League City adoption agency. Our closest location near you is:
2100 West Loop South
Suite 900
Houston, TX 77027
If you would like to learn more about why we are one of the best League City adoption agencies, then give us a call at 1-800-ADOPTION. You'll speak with one of our experienced adoption professionals, and we would be happy to help you at any time! You can also get free adoption information now.
League City Adoption Attorneys
When it comes to Texas adoption laws, they are typically complicated and confusing. That's why you'll need an adoption attorney when you're considering adoption in League City. If you choose American Adoptions of Texas as your placement agency, then we'll connect you with a reputable attorney near you. But, in case you'd like to find your own adoption attorney, then here are a few professionals in the area:
Foster Care Adoption Agencies in League City
Some hopeful adoptive parents are interested in adopting an older child or a sibling group. If you fall into that category, then you'll want to work with a League City agency that specializes in foster care. Though American Adoptions of Texas specializes in domestic infant adoption, here are a few foster care adoption agencies in League City, Texas:
Home Study Providers for League City Adoption
One of the most significant components of your adoption journey is the League City home study. When it comes to the adoption home study in League City, there are in-person home visits, interviews and paperwork, which can make this one of the lengthier parts of the process. So, be sure to give yourself as much time as possible to complete this step.
The good news is that American Adoptions of Texas will help you take care of your League City home study. Because we're licensed to provide home studies in Texas, we can offer you these services even if you're working with a different adoption agency for placement.
If you are interested in learning more about home studies with American Adoptions of Texas, then don't hesitate to call us at 1-800-ADOPTION. If you're looking for more general information on the home study, then make sure to visit the 1-800-HOMESTUDY website.
League City Resources for Prospective Birth Mothers
The hospital stay is one of the most emotional parts of the adoption process, whether you're an expectant birth mother or a hopeful adoptive parent. For prospective birth mothers, one of your first steps will be creating a League City adoption hospital plan alongside your adoption professional.
Some things that you'll need to decide when you're making the hospital plan are:
Who will be at the hospital with you
Who will be the first person to hold the baby
If you plan to nurse
If you'd like to take pictures with your baby and the adoptive family
How much time you plan on spending with the baby
While making your hospital plan, you and your American Adoptions of Texas adoption professional will consider where to deliver your baby at. Here are a few options:
Also, American Adoptions of Texas gives you the best chance of finding the right family for your baby because we have hundreds of adoptive families to choose from. Do you imagine your child in a home with pets, growing up with siblings or celebrating certain religious holidays? Well, you can choose families according to these categories!
If you need some more free information, then give us a call at 1-800-ADOPTION to learn more. We would be happy to help!
League City Adoption Finalization Courts
The final step in any adoption in League City is finalization, hence its name. For prospective adoptive families, your adoption attorney will prepare everything you need beforehand. Adoption finalization is when the adoptive family attends a court hearing, and then the judge will issue a final decree of adoption. The hearing takes roughly 30 minutes to an hour. Afterward, your child will officially, legally become a member of your family.
If you're a prospective birth mother, then this step isn't mandatory for you. Only adoptive parents need to be present at the finalization court hearing. Our team at American Adoptions of Texas understands that the legal aspects of adoption can be complicated, so don't worry if you need to talk with your attorney or adoption professional for some clarification.
When it comes to your League City adoption, the court hearing will take place at your local county court office. If you're confused about where to go, then your adoption attorney will help you.
***
We understand that adoption in League City can be difficult to grasp. There are plenty of specific details and components, but that's why American Adoptions of Texas is here to help. If you have any other questions about League City adoption, then don't hesitate to call us at 1-800-ADOPTION or get free adoption information now.
Disclaimer
Information available through these links is the sole property of the companies and organizations listed therein. American Adoptions provides this information as a courtesy and is in no way responsible for its content or accuracy.