Average Time to Adopt a Child in Texas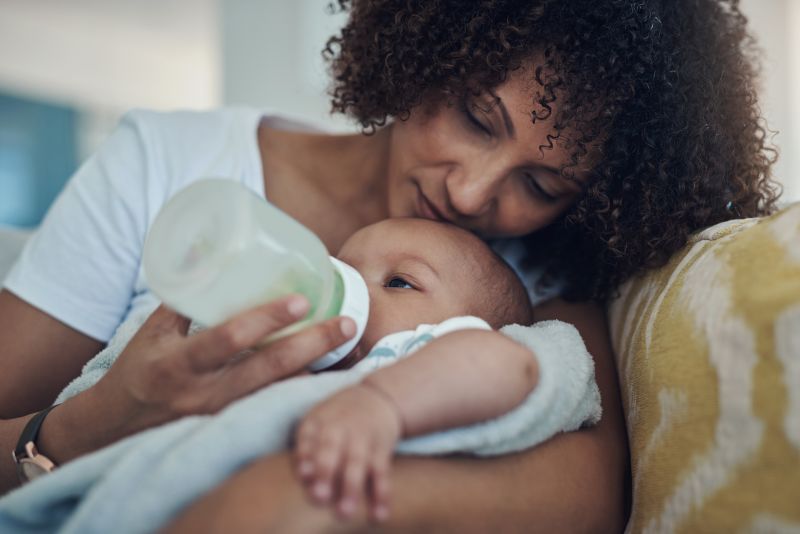 One question most potential adoptive parents have is, "What is the average time to adopt a child in Texas?"
Although wait times will vary based on your circumstances, there are several steps that American Adoptions of Texas takes to ensure that your experience is as positive as possible.
If you'd like to speak with an adoption specialist, then you can call 1-800-ADOPTION or contact us online to get more free information now. We would love to help you out at any time.
What Is the Average Time to Adopt a Child in Texas?
When you adopt with American Adoptions, your wait time will typically be between nine and 18 months. If you pursue an international adoption or a foster care adoption, then keep in mind that your wait time will vary.
How We Reduce Wait Times
Here at American Adoptions, we know that you're excited to welcome a child to your family, and we're excited for you. One of the biggest reasons to work with our team is that we'll do everything we can to help reduce your average adoption wait time in Texas.
Here's what you can expect when you choose to work with us.
Advertising
Although the idea of advertising in adoption may seem surprising, the reality is that it's impossible to match with a prospective birth mother if they don't know you exist.
Our team knows this, which is why we spend time advertising your adoptive family profile to potential birth parents.
Our prospective birth parents will have the chance to review waiting family profiles, including yours.
Each waiting family profile features:
Pictures
Videos
Autobiographical statements
All these elements will come together to let potential birth mothers get to know you. This can help reduce the average wait time to adopt a newborn in Texas.
Networking
Our team places a large emphasis on networking. Because American Adoptions operates across the United States, we have a national network of people we know and trust.
We work with adoption professionals throughout the country to help connect each hopeful adoptive family with a potential birth mother. This can help lower the average adoption wait time in Texas.
Our goal is to help you build a family of your own, and networking plays a significant role in that process.
National Exposure
American Adoptions operates throughout the country, so you won't be limited to adoption in your state. Instead, your adoptive family profile will be seen by potential birth mothers throughout the United States, which means you'll have a greater chance of matching with a prospective birth parent.
Balance
One of the most important questions potential adoptive families have is, "What is the average time to adopt a child in Texas?"
We know that you want to start your family soon, which is why we aim to ensure that your wait time is as short as possible.
One of the ways we do that is by balancing the number of potential adoptive parents we welcome to our agency at any given time. We want to make sure that each potential family has a fair chance at welcoming a child to their home.
24/7 Availability
When a prospective birth parent calls American Adoptions in the middle of the night, they don't want to wait until the next morning to get answers.
We don't think they should have to wait, either.
This is why we offer a free, 24-hour phone line to prospective birth parents who may need immediate help.
Our team knows that the adoption process can be overwhelming for everyone involved, but we'll always do everything in our power to make adoption as stress-free as can be.
Steps You Can Take
As a hopeful adoptive parent, you can play an active role in minimizing the average time to adopt a child in Texas.
Here are just a few of the steps you can take to reduce your wait time:
Reconsider your placement preferences - If you originally told your social worker that you'd prefer a baby who shares the same ethnicity as you, then you could limit yourself and make building your family a bit harder.
Get organized – When it's time to complete your home study, getting organized can drastically reduce your wait time. Having all the necessary documents on hand will make a big difference in the average wait time for domestic adoption in Texas for you.
Communicate promptly – Don't make your adoption specialist wait. If they reach out to you with questions or updates about your adoption profile, then make sure you respond soon.
Learn More
Call American Adoptions to learn more about the average wait time for domestic adoption in Texas and how you can begin the adoption process now. You can reach our team any time and get more free information now when you call 1-800-ADOPTION or fill out our online form. We look forward to hearing from you.
Disclaimer
Information available through these links is the sole property of the companies and organizations listed therein. American Adoptions provides this information as a courtesy and is in no way responsible for its content or accuracy.